As the year comes to a close, I've been reflecting on all the incredible meals I've eaten in 2022. It's been a remarkable 12 months, and I'm grateful.
This was the year I broke out of Austin and began getting to know the restaurant scenes in other Texas cities, including Houston, Dallas, Fort Worth, Waco, Fredericksburg, and Georgetown.
I also began to focus more on Texas barbecue, which has proven to be a popular topic.
Beyond Texas, I traveled to Seattle and Memphis for the first time and revisited Los Angeles, New York City, New Orleans, and Peru.
After combing through the more than 14,000 photos taken this year, I've chosen 20 to show some of my favorite dishes and meals in 2022.
Best Dishes in Texas
Austin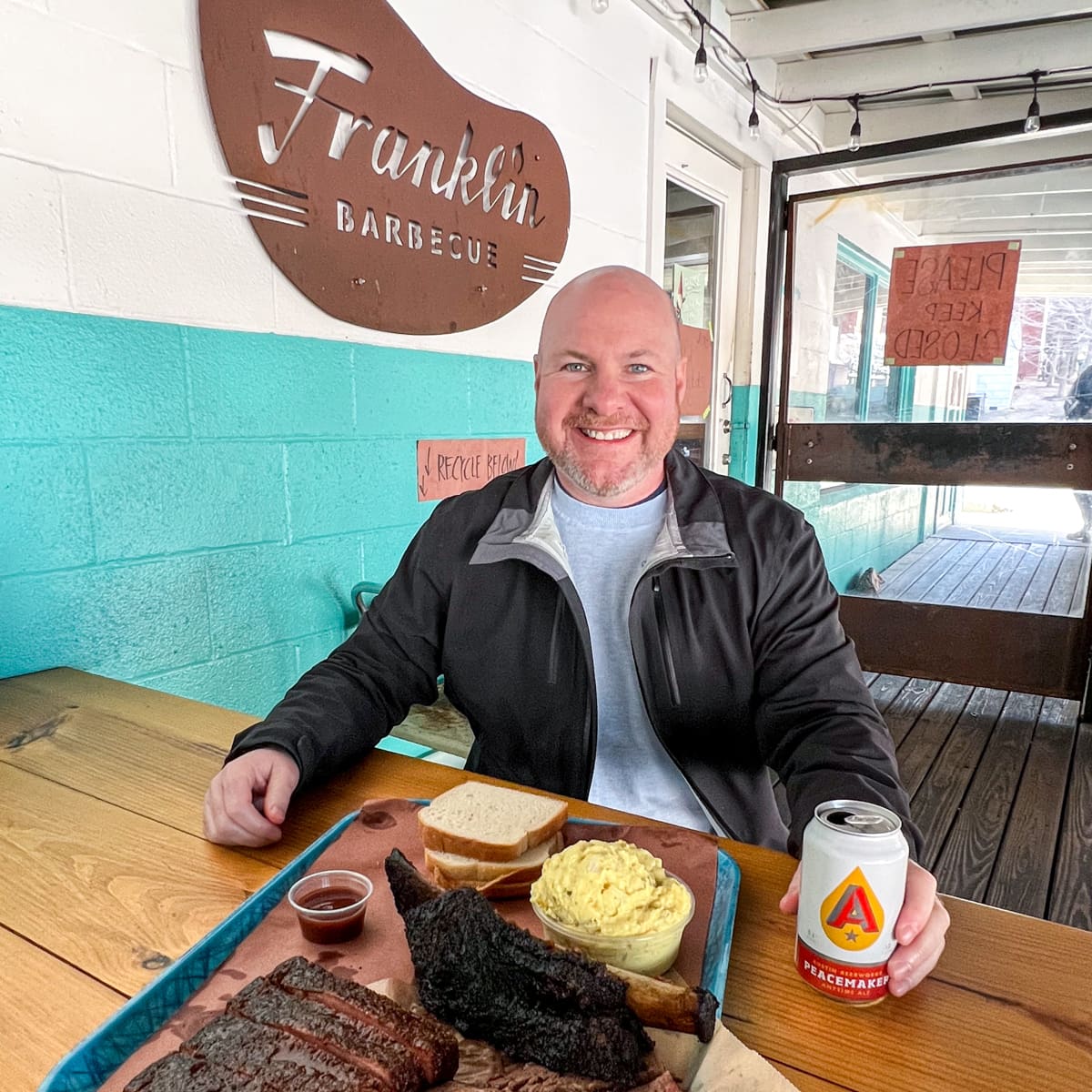 Franklin Barbecue
I couldn't write about the best Austin BBQ without waiting in line at Franklin Barbecue for three hours, a rite of passage for fans.
Dining at award-winning Franklin's in East Austin is almost as much a social experience as a culinary one.
The beef rib and Aaron Franklin's brisket were both outstanding.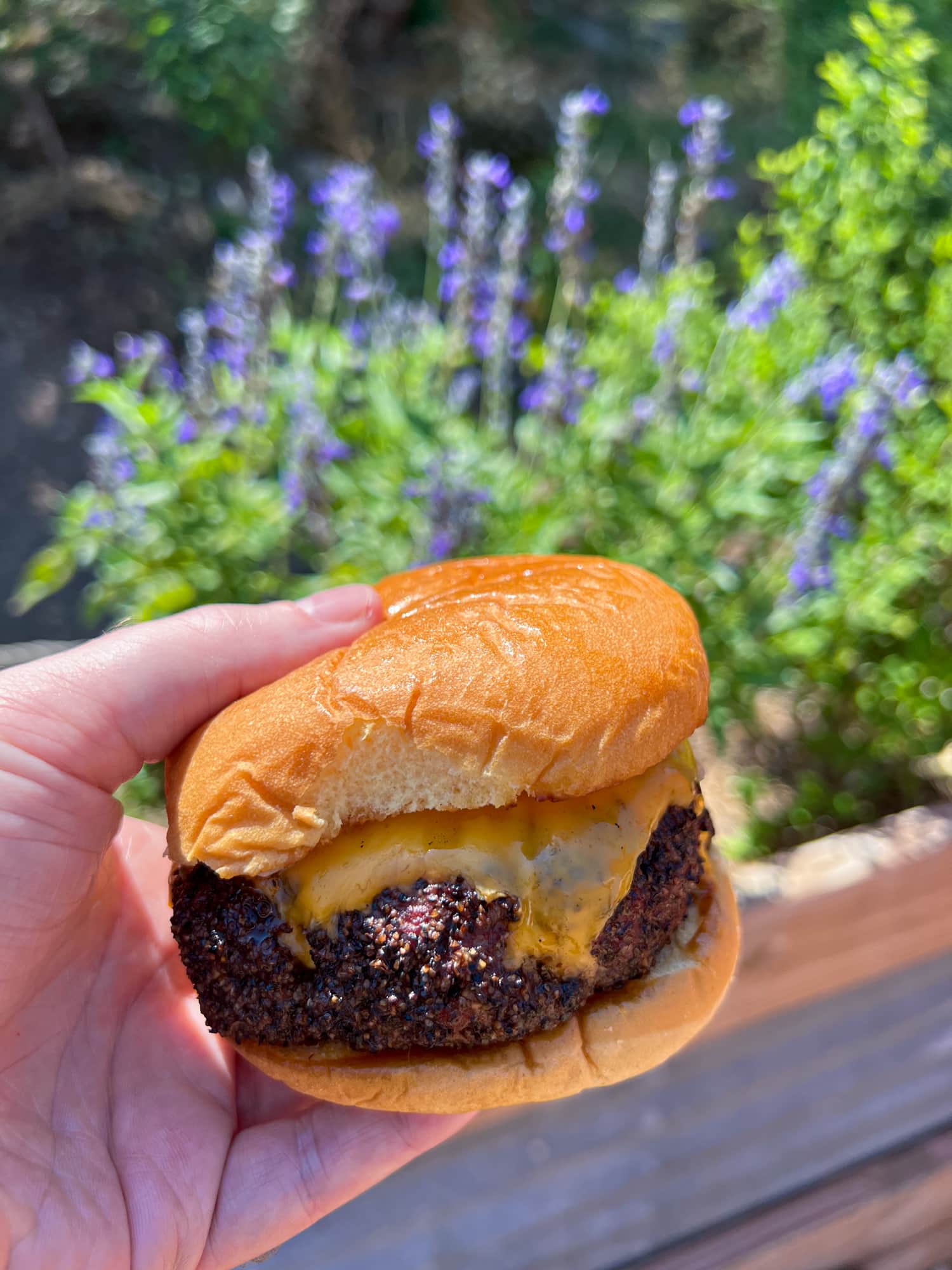 Leroy and Lewis Barbecue
"New School BBQ, Old School Service" is the motto at Leroy and Lewis Barbecue, a terrific food truck parked on the garden patio of Cosmic Coffee in South Austin.
Their half-pound L and L Burger is made with 50% Akaushi brisket and 50% ground beef; cheese, grilled onions, pickles, and burger sauce complete it.
The resulting burger tastes like smoked barbecue meat on a bun, and there's even a bark around the outer edges, similar to what you get with BBQ brisket.
Read more: Best Burgers in Austin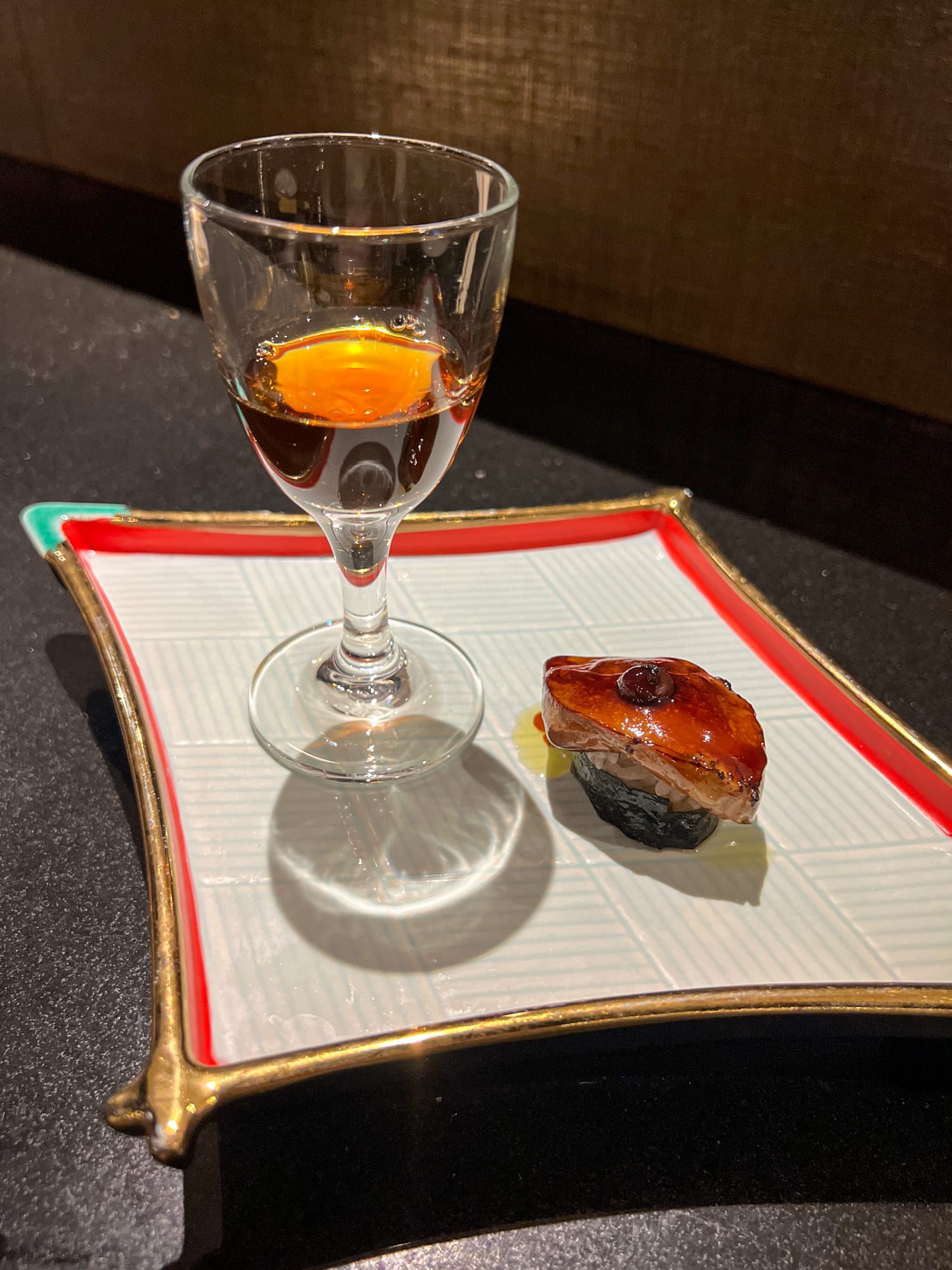 Soto Japanese Restaurant & Sushi Bar
Over the summer, I moved from East Austin to North Austin, bringing me closer to Soto, a sushi restaurant I'd yet to try.
Soto's signature Fire Salmon was the highlight of my first visit, and the chocolate foie gras with 8-year Hanahato Kijoshu Sake stole the show on my second.
Another of my favorite bites is the potato chip with sake toro, lemon aioli, truffle, chives, and microgreens.
Fredericksburg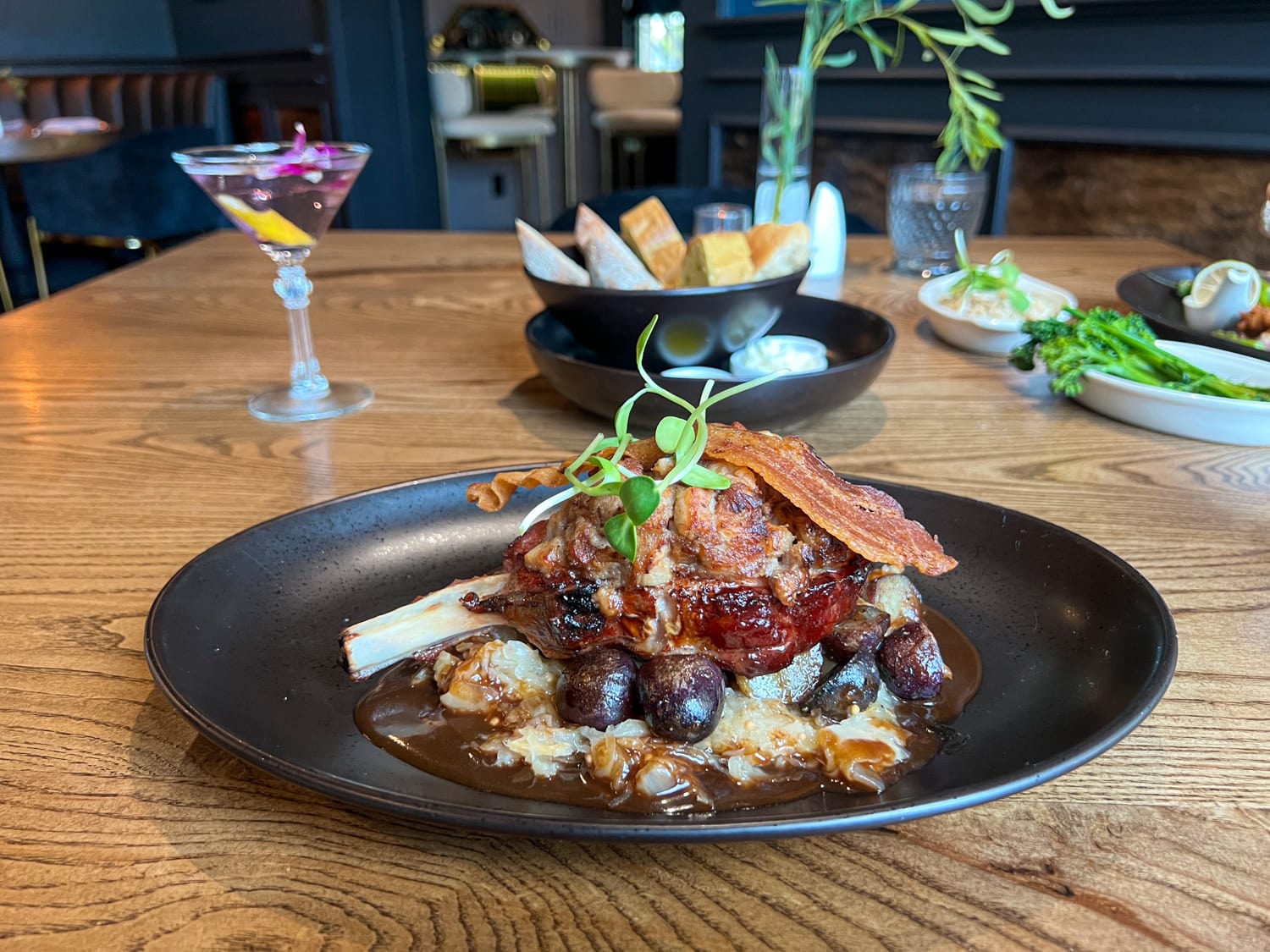 Sage
Throughout three trips to Texas Wine Country, Kel and I got to know the best restaurants in Fredericksburg. Sage is, without a doubt, one of them.
The smoked pork chop with pork belly crumble, apple sauerkraut, black garlic jus, and marble potatoes were excellent.
Dallas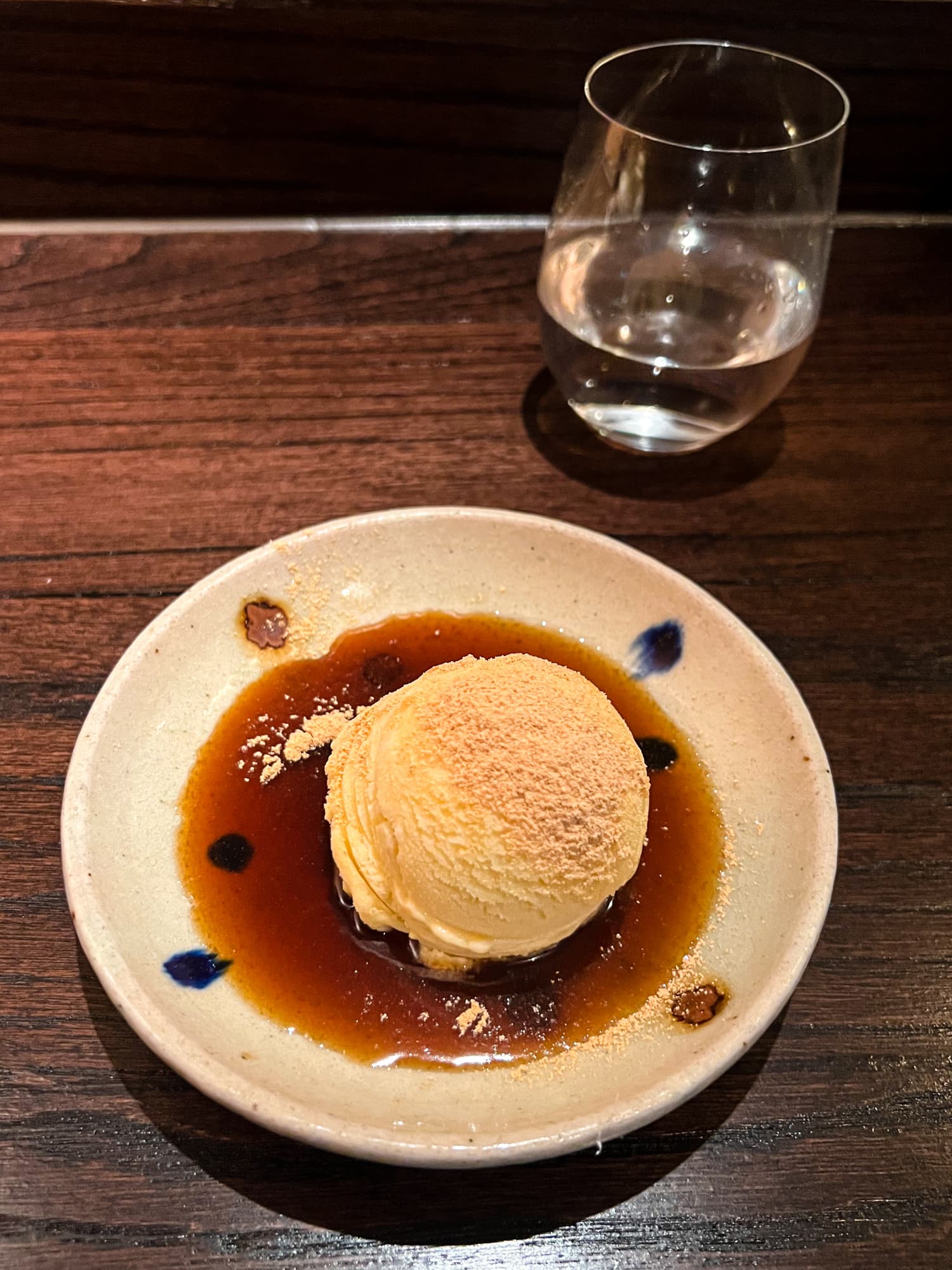 Tei-An
I made my first two trips to Dallas in 2022, and Tei-An was tops on my list of places to try.
The soba ice cream with housemade black honey was a sweet finish to a delicious lunch of white seaweed salad, sushi, and soba noodles.
Read more: Best Restaurants in Dallas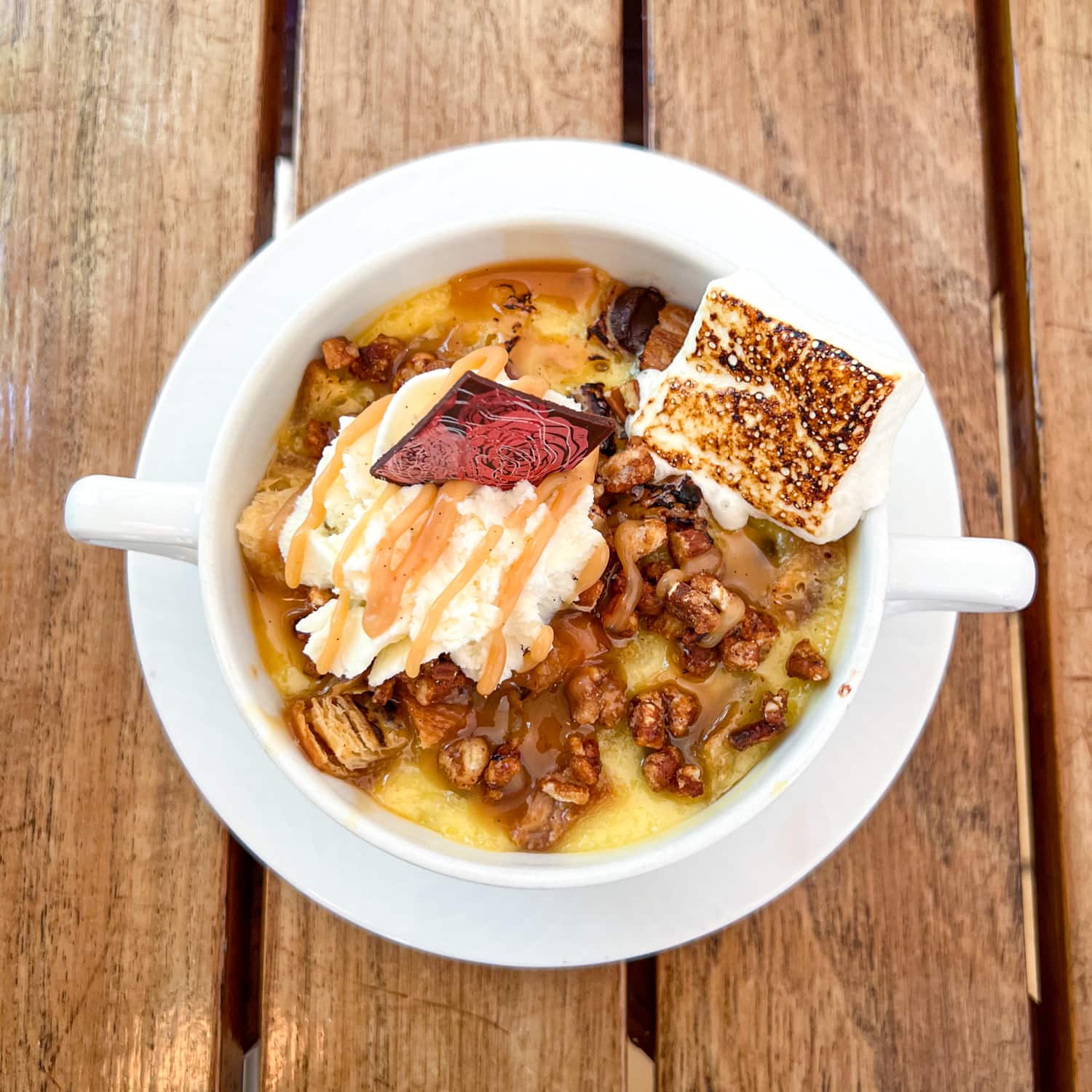 The Mansion
The Dallas dessert hits continued at The Mansion Restaurant, where I enjoyed croissant bread pudding with pecans, chocolate chips, marshmallows, and caramel sauce. Points for presentation.
Fort Worth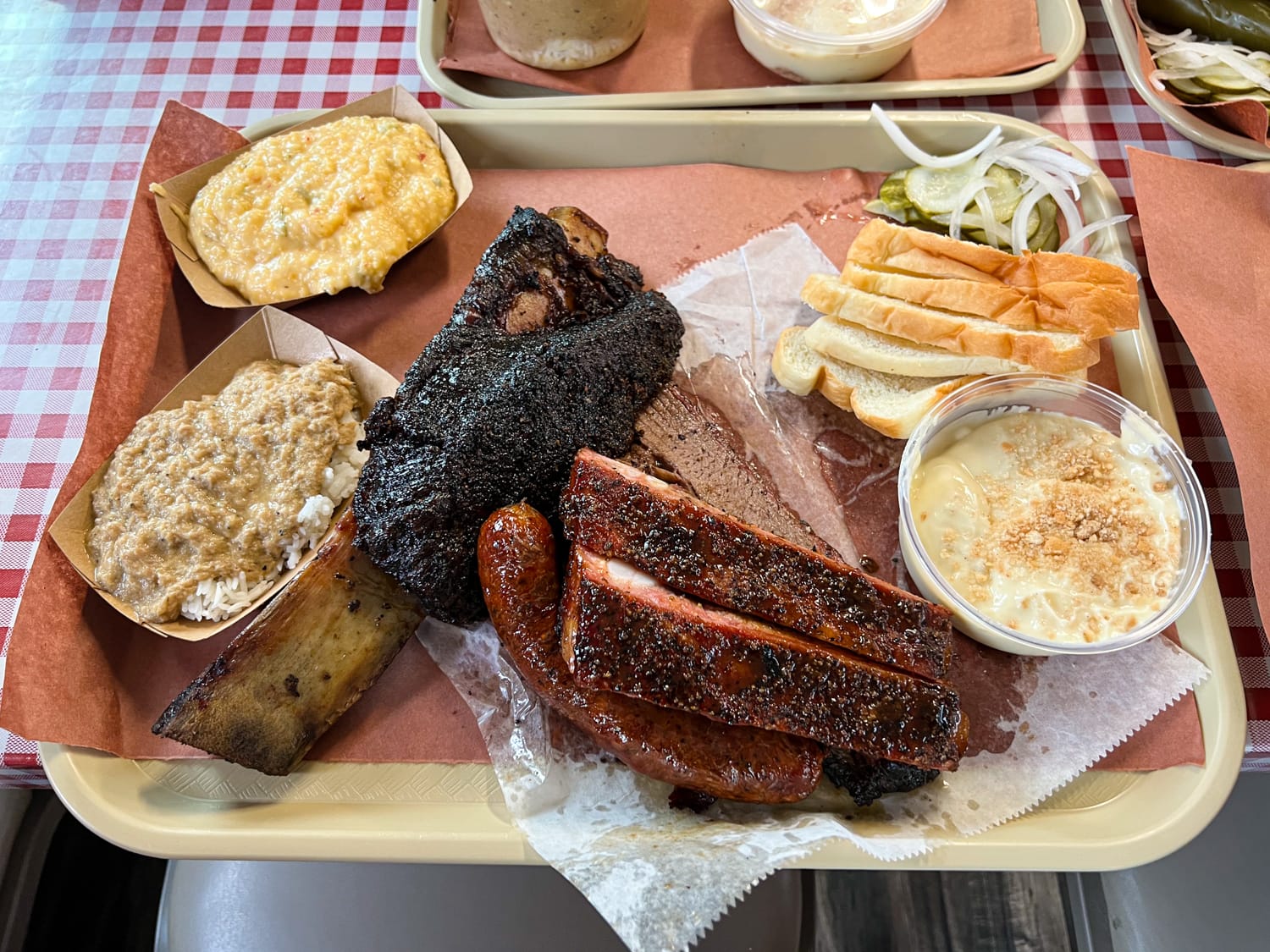 Goldee's BBQ
Nine months after we waited in line at Franklin's in Austin, we were at it again, only this time at Goldee's BBQ in Fort Worth.
In 2021, Goldee's was ranked the #1 best barbecue joint in Texas by Texas Monthly Magazine.
We passed the three-hour wait getting to know the others around us in line, all of whom we'd sit with at a table once we'd ordered our trays of smoked meat.
The beef rib and brisket were both on par with Franklin's, a welcome relief given the time and effort required to try them both.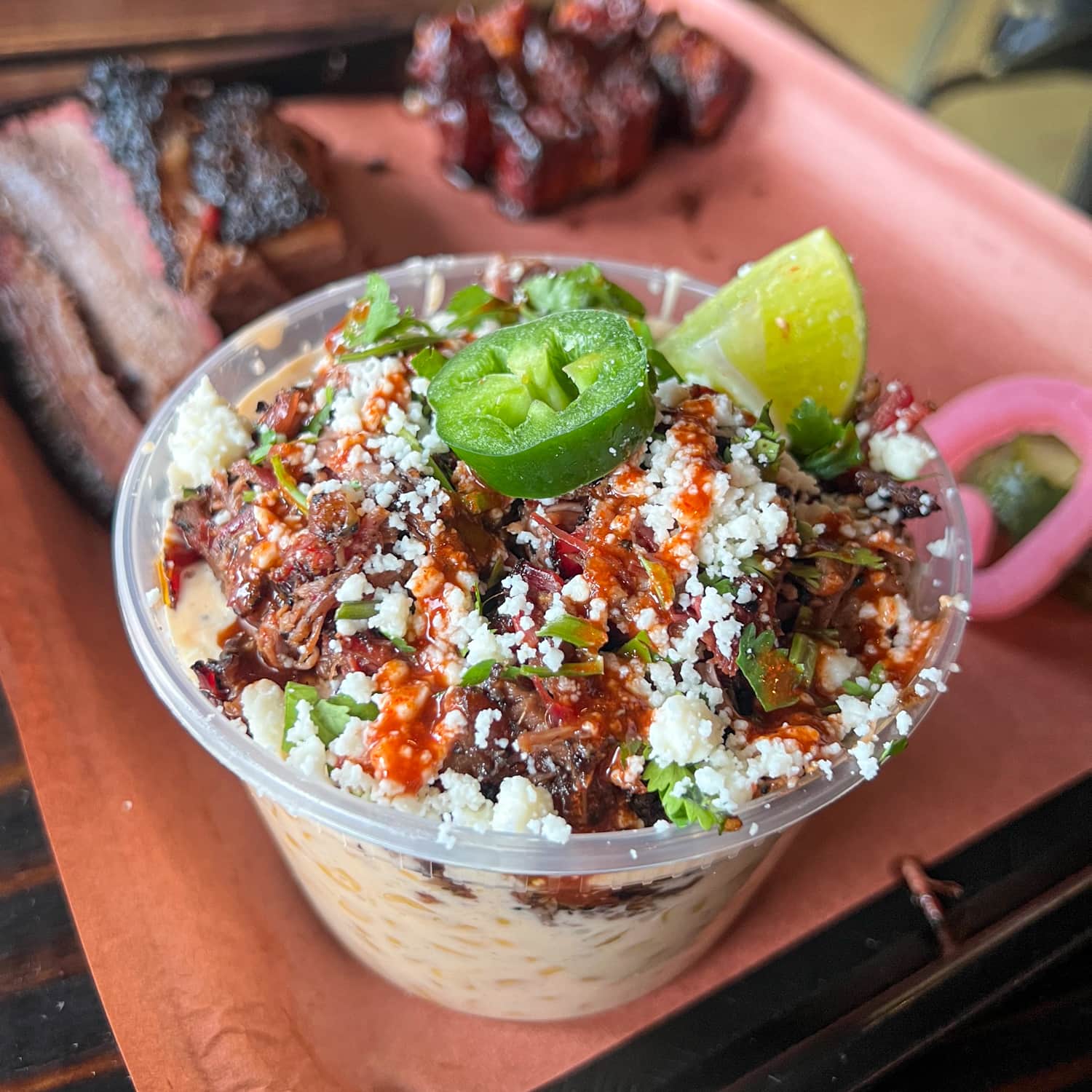 Panther City BBQ
Another barbecue highlight from my first trip to Fort Worth was the brisket elote at Panther City BBQ.
There's a substantial amount of brisket in this $14 cup, and it pairs so well with the creamy corn beneath. Street corn never tasted so good.
Houston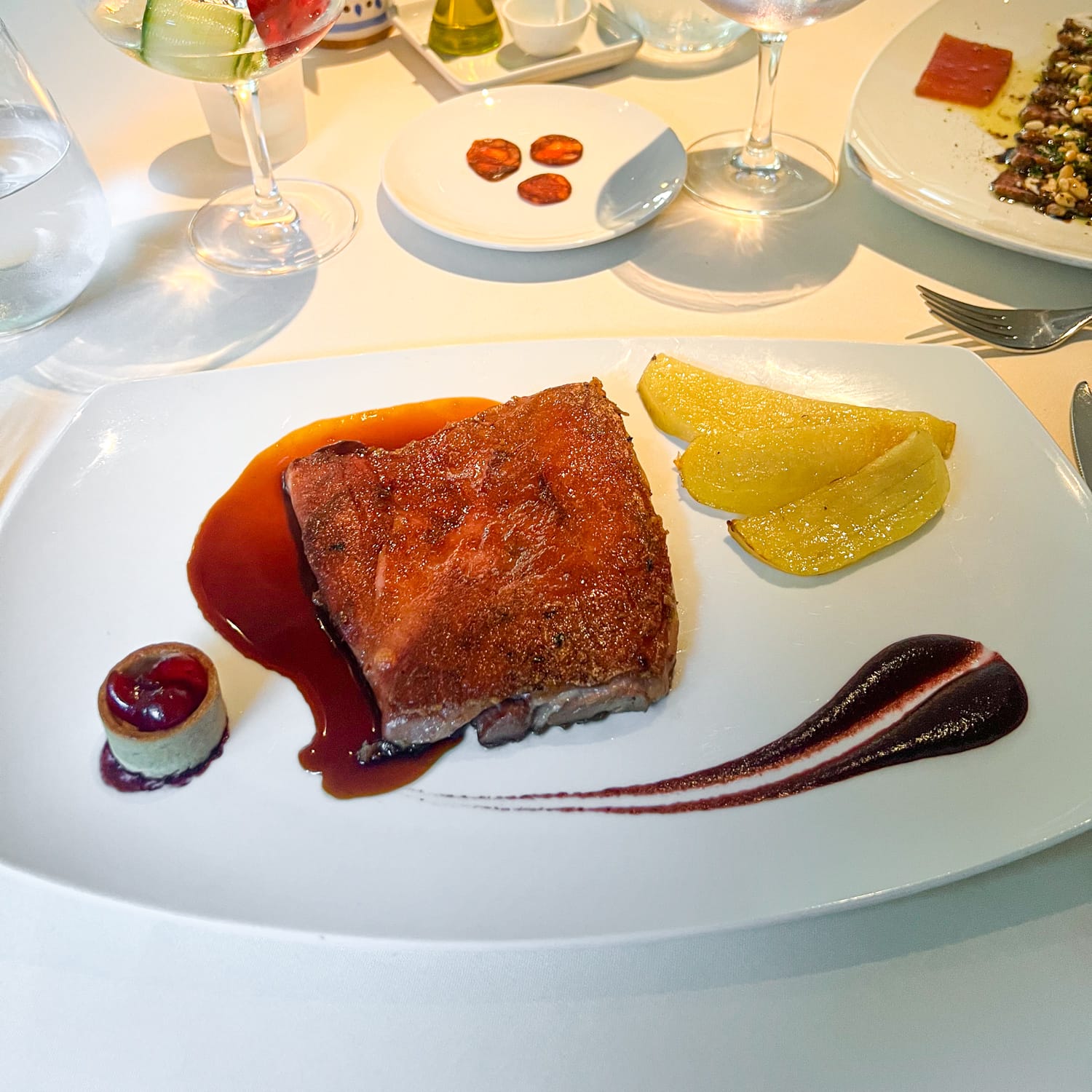 BCN Taste & Tradition
The Suckling Iberico Pig "a la Segoviana" with cherry and cardamom at BCN Taste & Tradition was one of my best dishes from two trips to Houston.
The tasty pork, sauces, and presentation were memorable, as was dining in the presence of an original picture by Pablo Picasso hanging above the fireplace.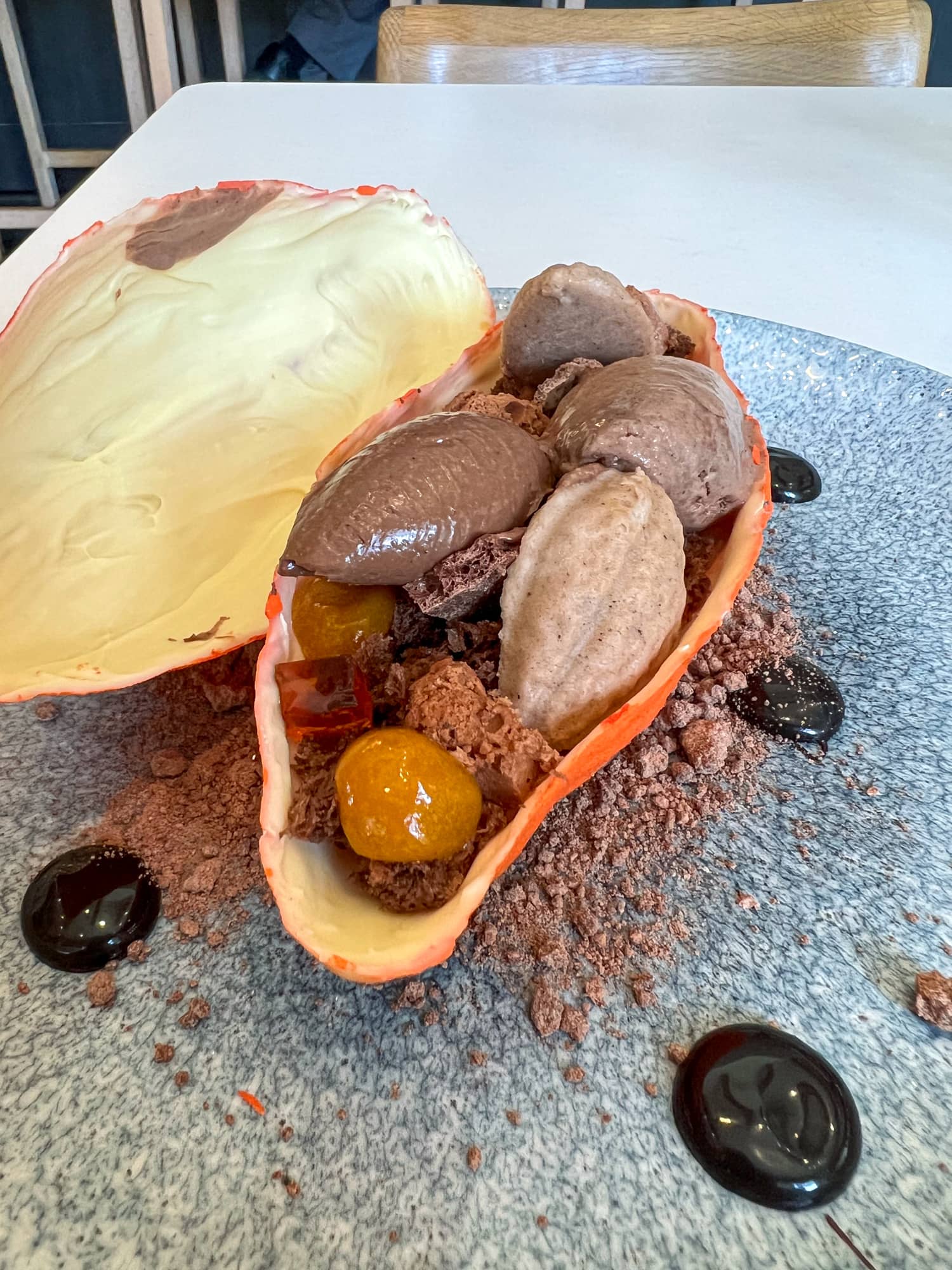 Xochi
Chocolate lovers will appreciate the Cacao dessert at Xochi in downtown Houston.
It comprises various "chocolate textures," including tejate foam, milk chocolate cloud, and chocolate criollo soil.
Read more: Best Restaurants in Houston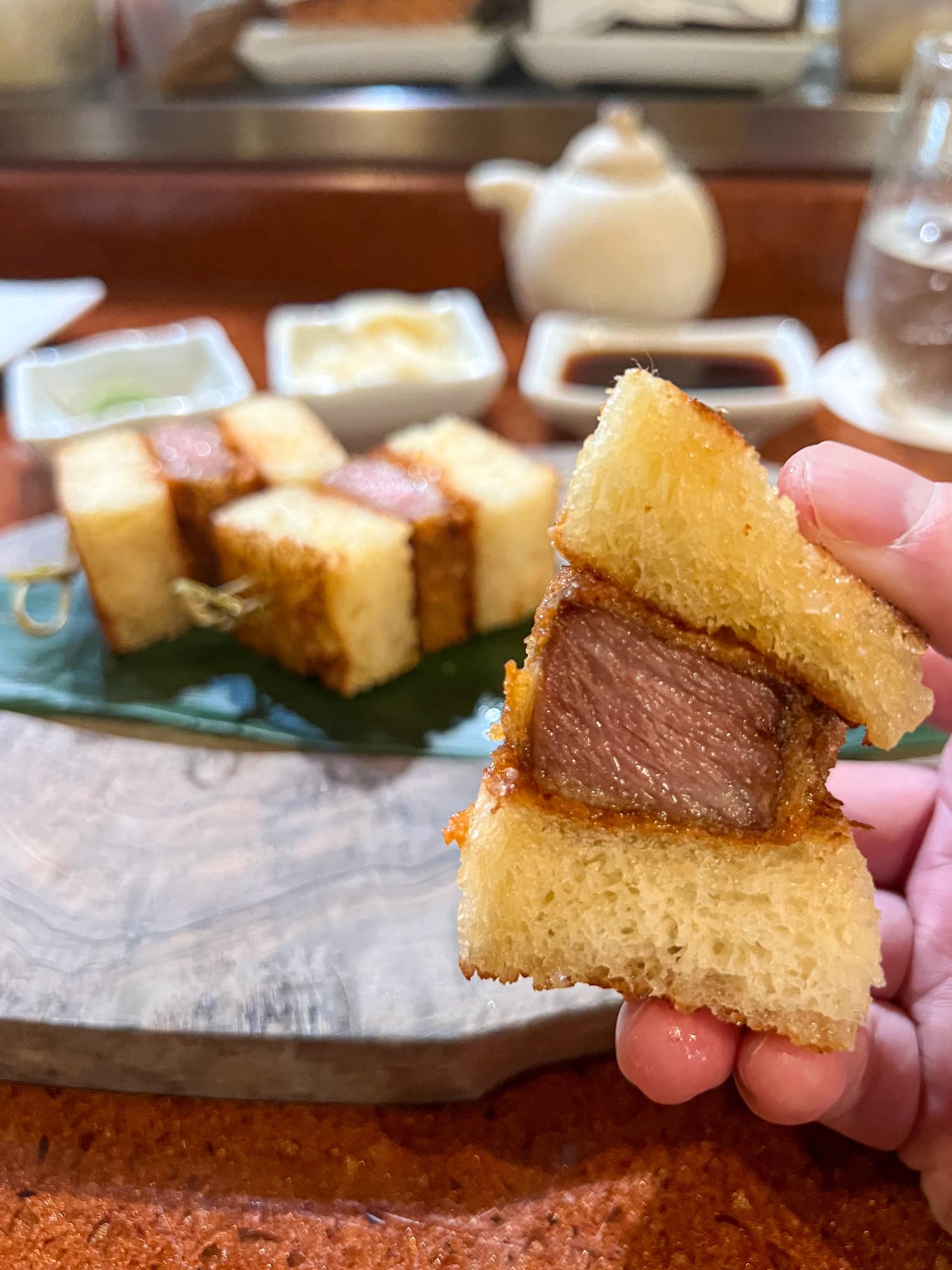 Kata Robata
The sumptuous Texas wagyu katsu sando with Japanese-style milk bread was the dish I enjoyed most on a long-awaited lunch at Kata Robata.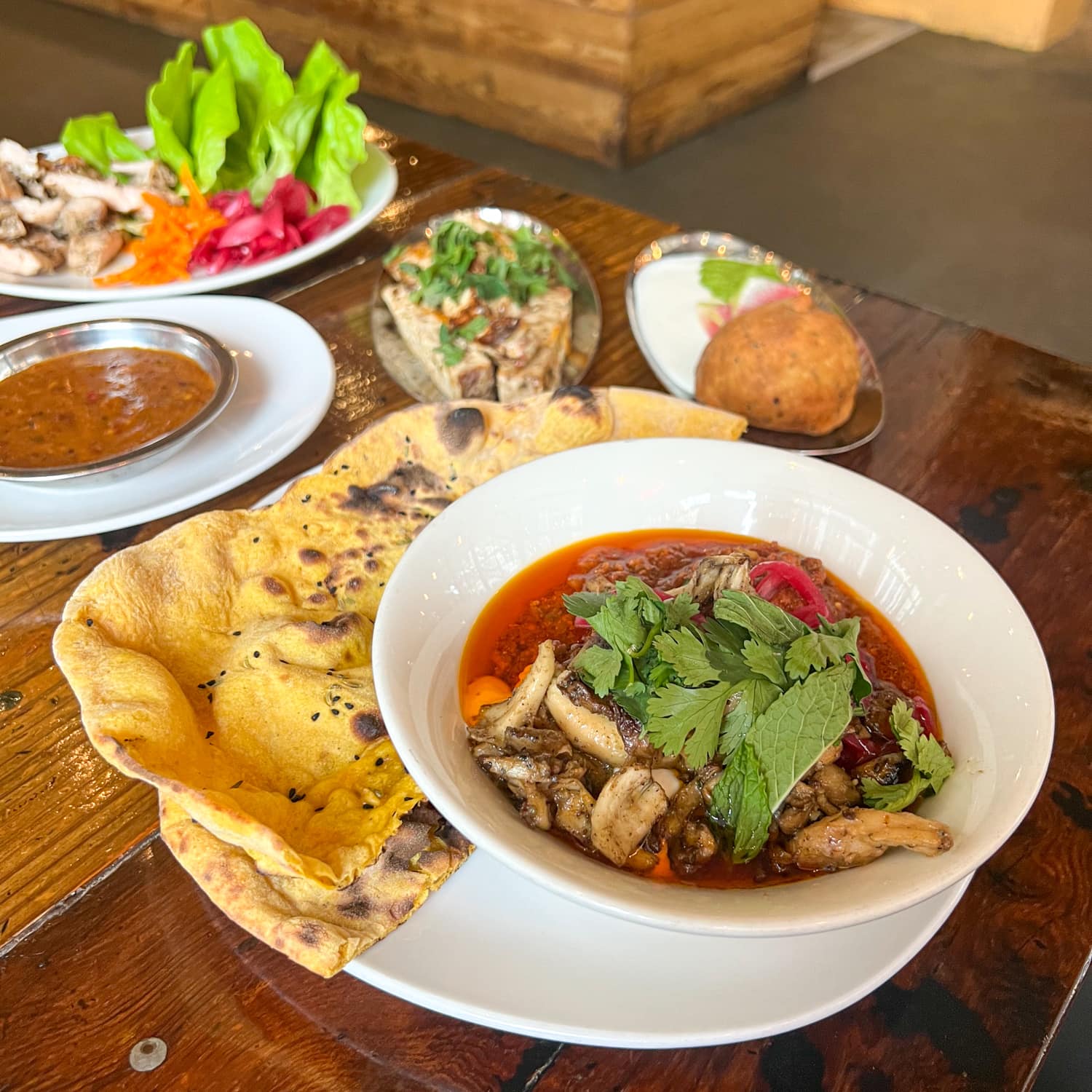 Pondicheri
Lunch at Pondicheri was a wonderful experience, despite the cool, wet weather forcing us to dine inside.
I ordered the lamb keema with minced lamb meat in a tomato cardamom yogurt masala with wild mushrooms and naan.
Check out the second-floor bakery if you enjoy creative baked goods.
Best Dishes in Louisiana
New Orleans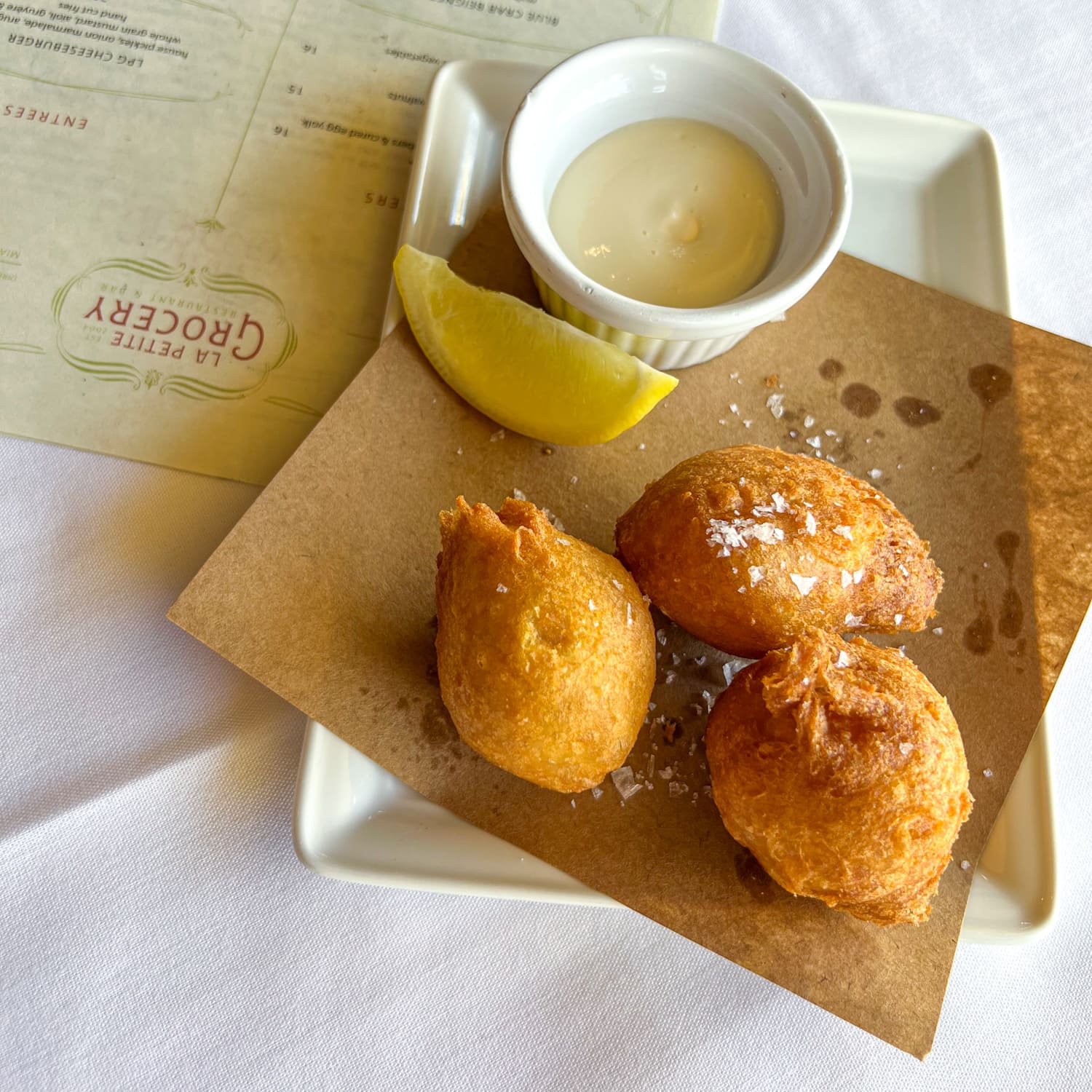 La Petite Grocery
Our quest for the best beignets in New Orleans led us to La Petite Grocery on Magazine Street.
The restaurant's signature blue crab beignets lived up to its reputation.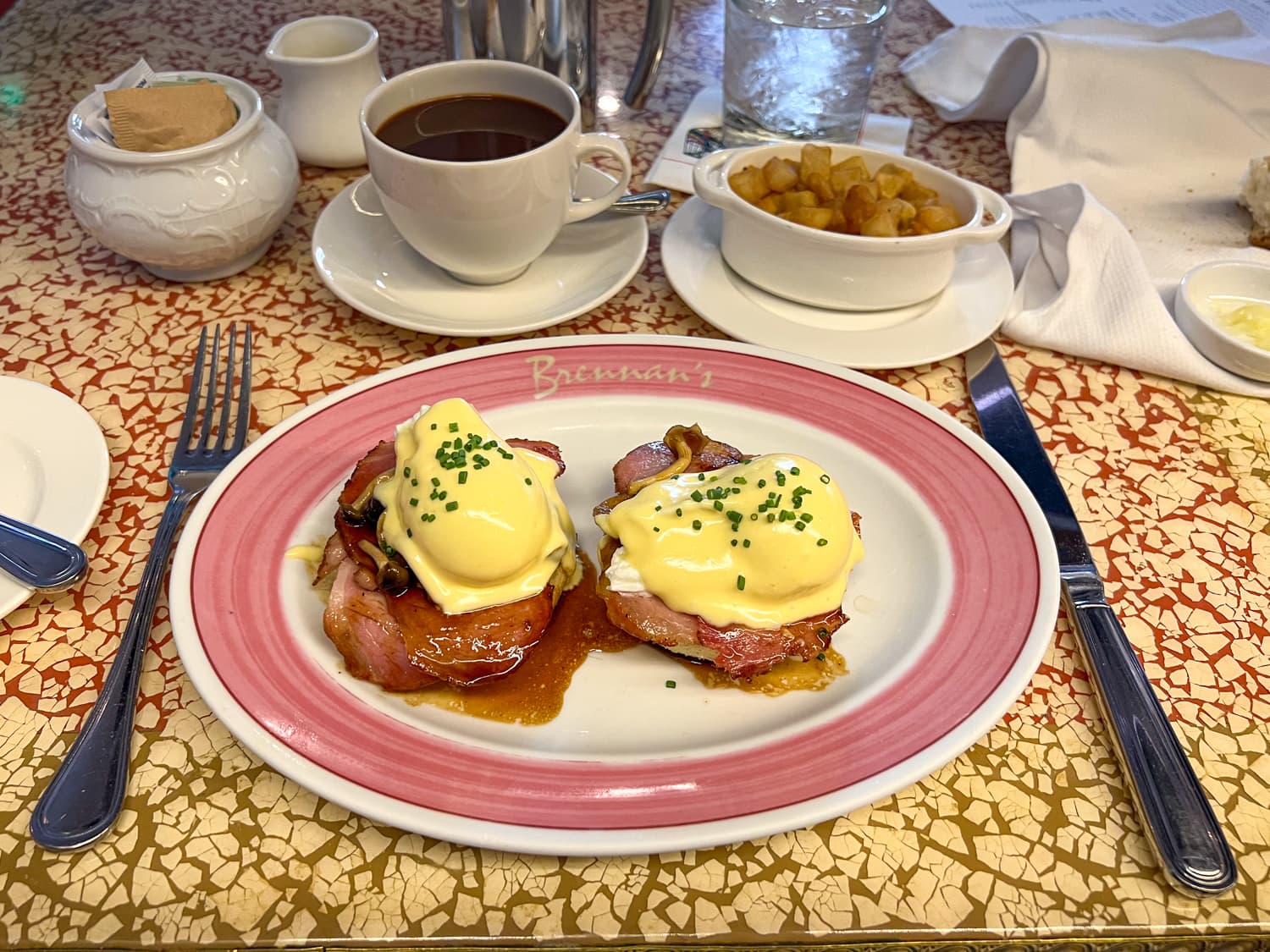 Brennan's
Breakfast at Brennan's is a New Orleans tradition, so I was thrilled when we could get a table by the bar without a reservation by showing up early.
I used my second visit to Brennan's to try Eggs Hussarde, a Brennan's original, with coffee-cured Canadian bacon and hollandaise sauce.
Best Dishes in Arizona
Phoenix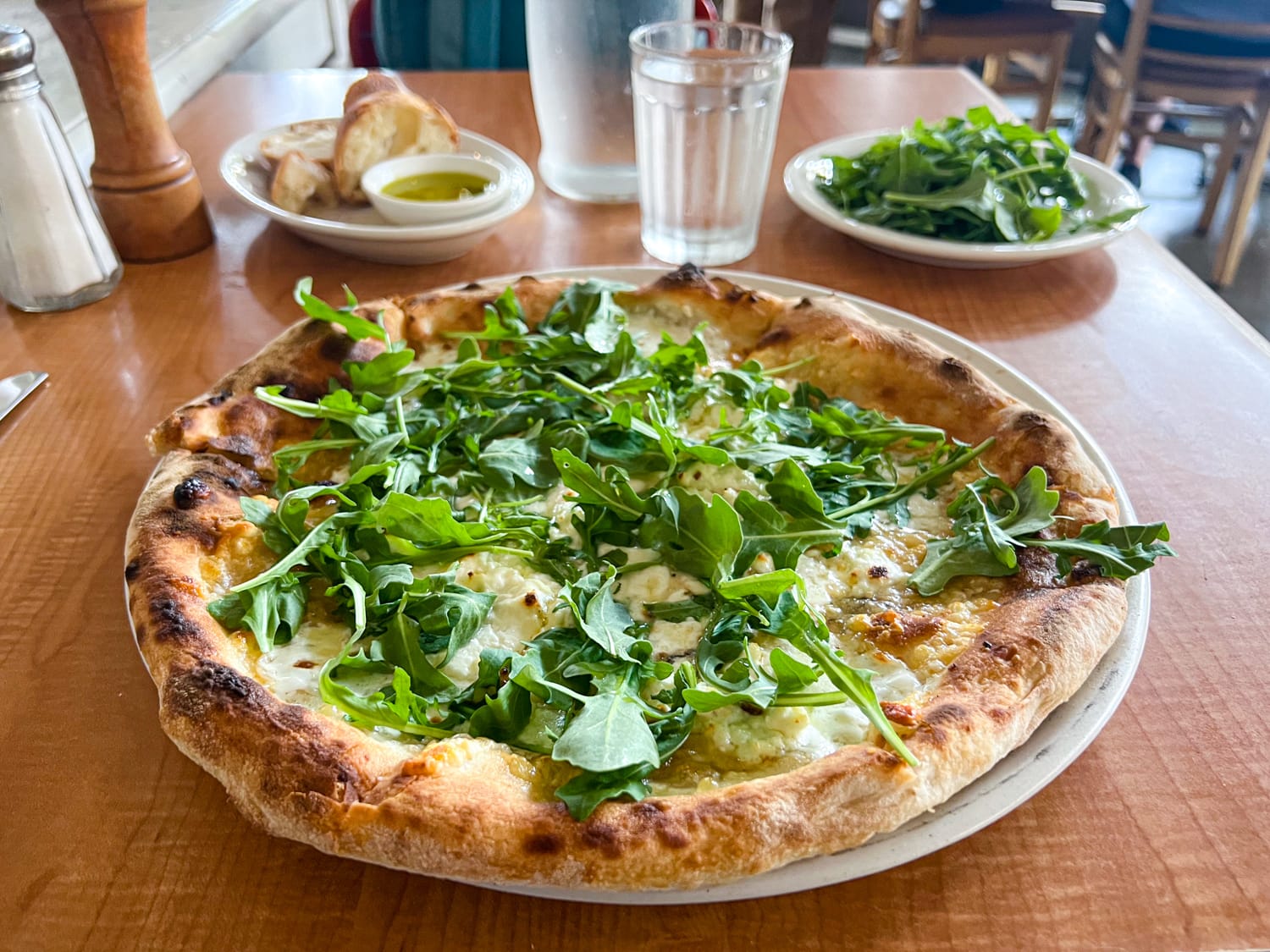 Pizzeria Bianco
I began watching the new Chef's Table: Pizza series on Netflix the night before flying to Phoenix for my birthday weekend.
The first episode is a profile of Chris Bianco, who helped launch the artisanal pizza craze in the United States.
My priority leaving Phoenix airport was lunch at Pizzeria Bianco.
The primary (downtown) location had a two-hour wait, so I high-tailed it to the Town & Country location, where I was seated within minutes.
His Biancoverde pizza with fresh mozzarella, Parmigiano Reggiano, ricotta, and arugula was worth the rushing around.
Sedona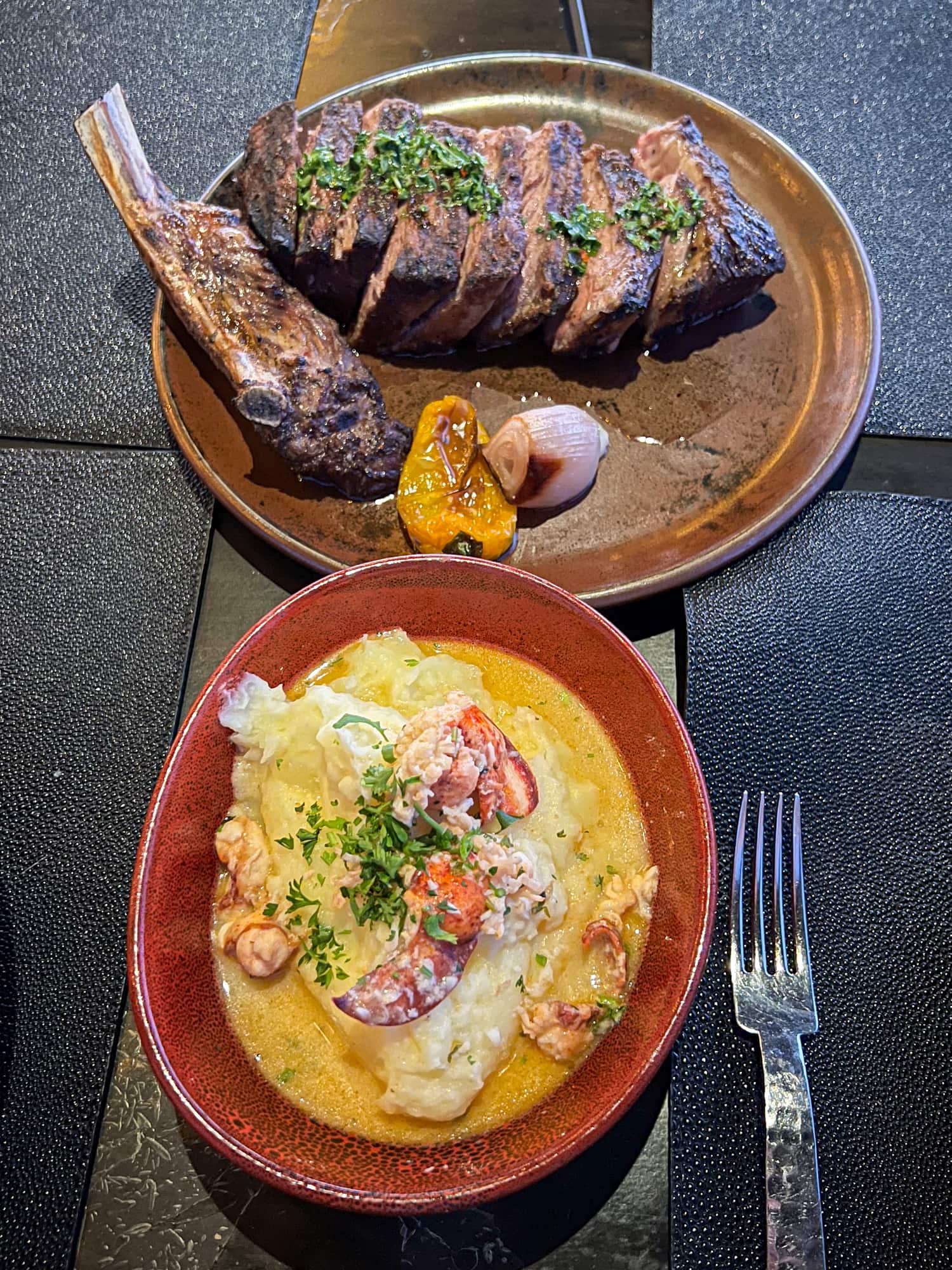 Mariposa
I wasn't in Phoenix much longer than lunch, but I spent a few nights celebrating my birthday in Sedona.
The big dinner was at Mariposa, a Latin-Inspired Grill led by a female chef and restauranteur.
Kel and I shared a substantial 32-ounce ribeye steak, but the lemon mashed potatoes with lobster stole the show.
Best Dishes in California
Santa Monica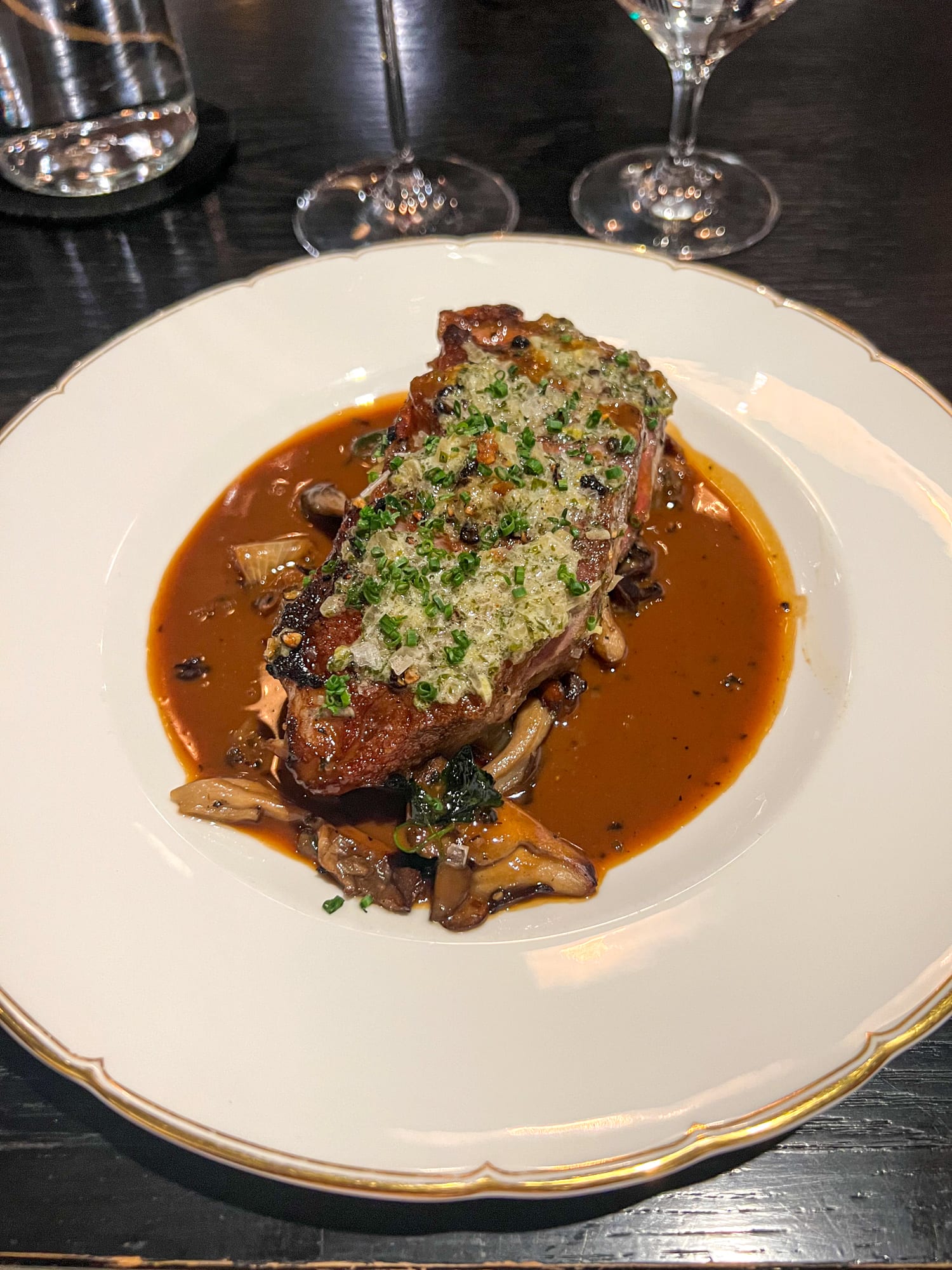 Pasjoli
I didn't do a lot of Michelin-star dining in 2022. However, I did get to Pasjoli, chef Dave Beran's French bistro in Santa Monica.
It was hard to pick a single dish from our dinner, as everything was excellent.
The steak au poivre is made with an 8-ounce dry-aged New York strip, oyster and maitake mushroom, cipollini onion, and peppercorn jus.
I picked this course to mention here as the sauce was simply amazing.
Best Dishes in Peru
Lima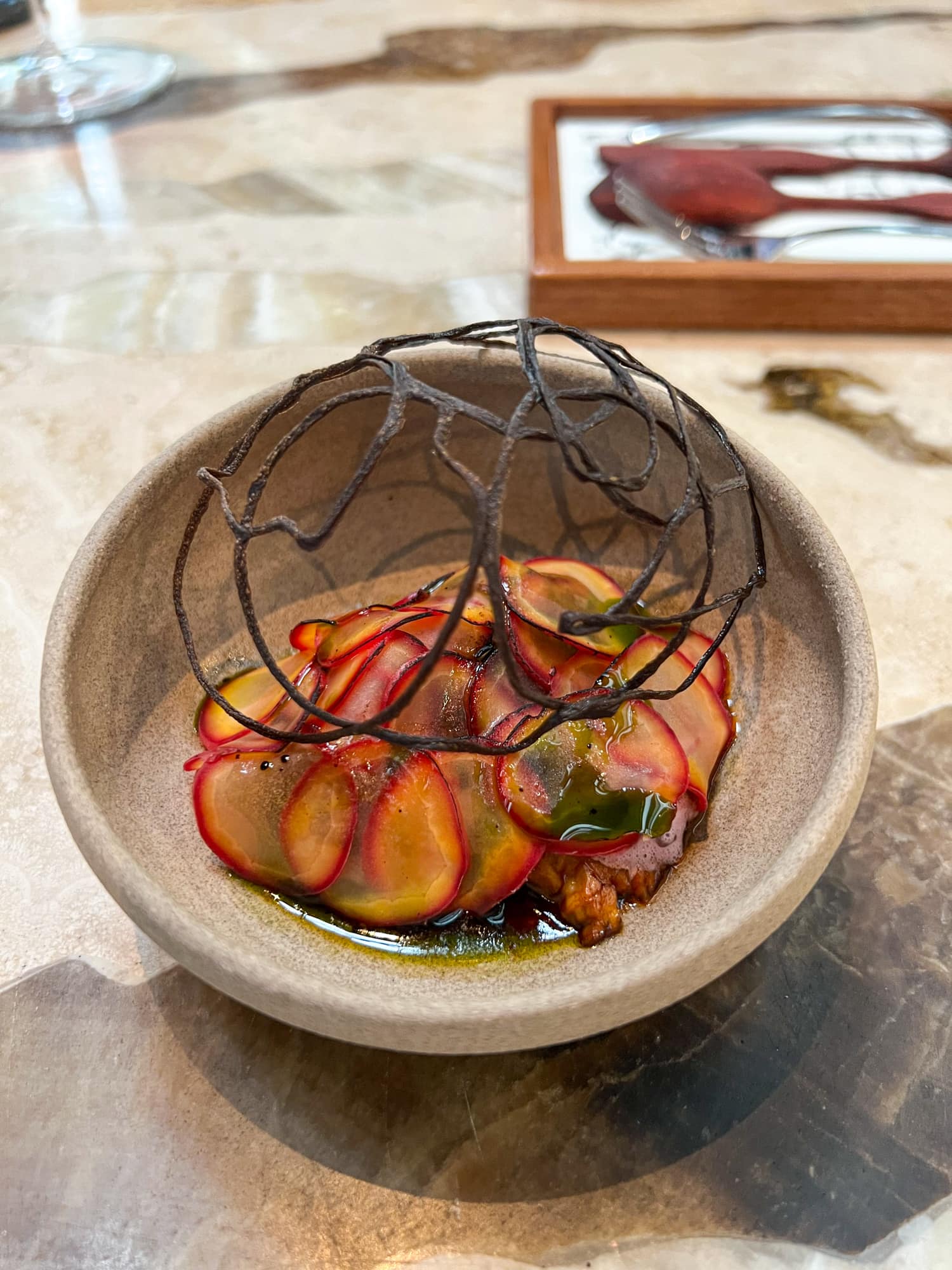 Central
Kel and I only took one international trip in 2022, and that was to Peru, a country I know well.
I used the occasion to revisit Central, one of the best restaurants in Lima and the world.
The pork belly course with olluco and callampa was one of our favorites from the 14-course Mundo Mater tasting menu.
Olluco is an Andean tuber, and the dark web-like structure above it is made from dried mushrooms (callampa).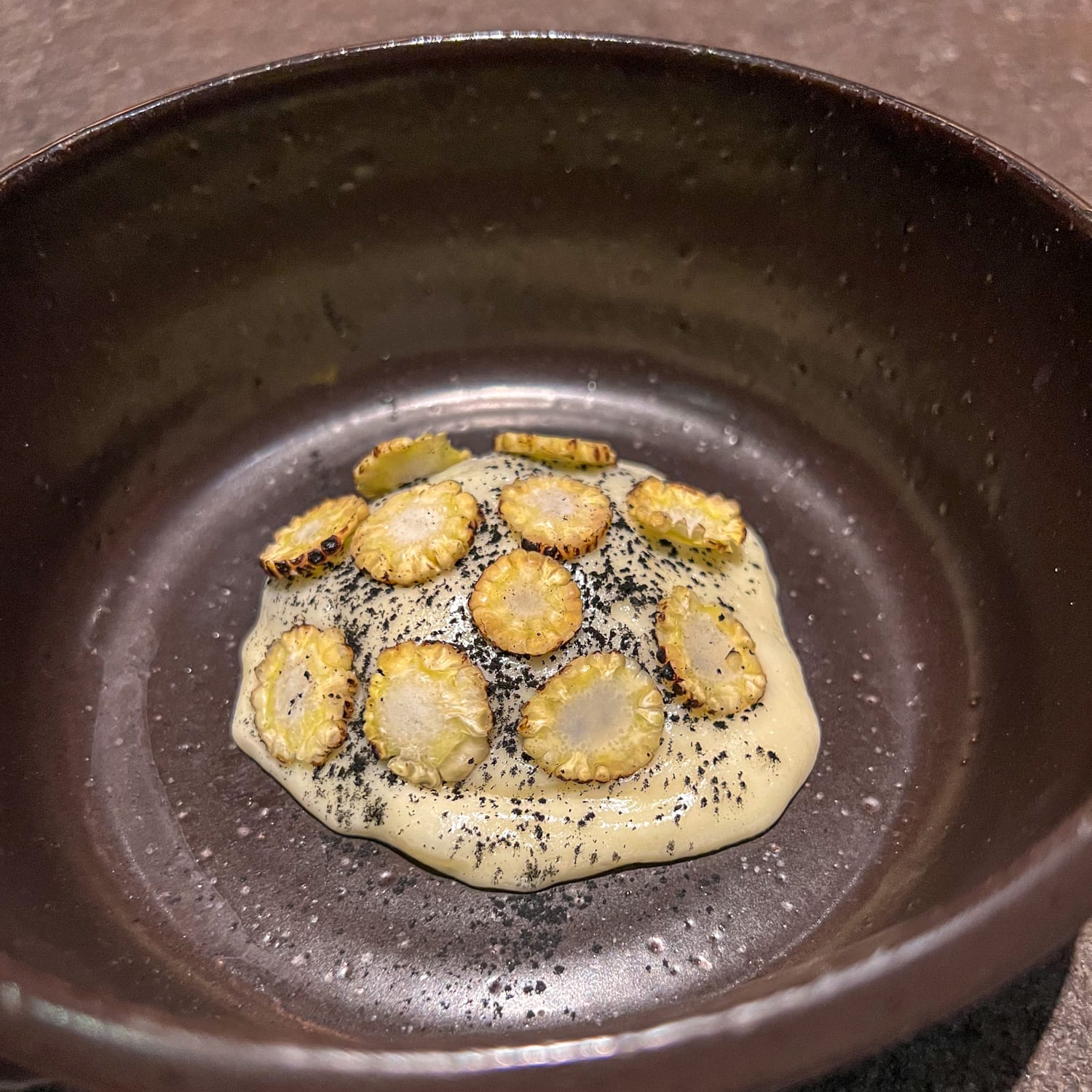 Mayta
While I'd been to Central Restaurant before, our 2022 trip was my first time dining at Mayta, chef Jaime Pesaque's main restaurant.
Here we enjoyed a slightly more modest 12-course tasting menu, one highlight of which was the corn, quinoa, and pepper dish pictured above.
Read more: Best Restaurants in Latin America
Cusco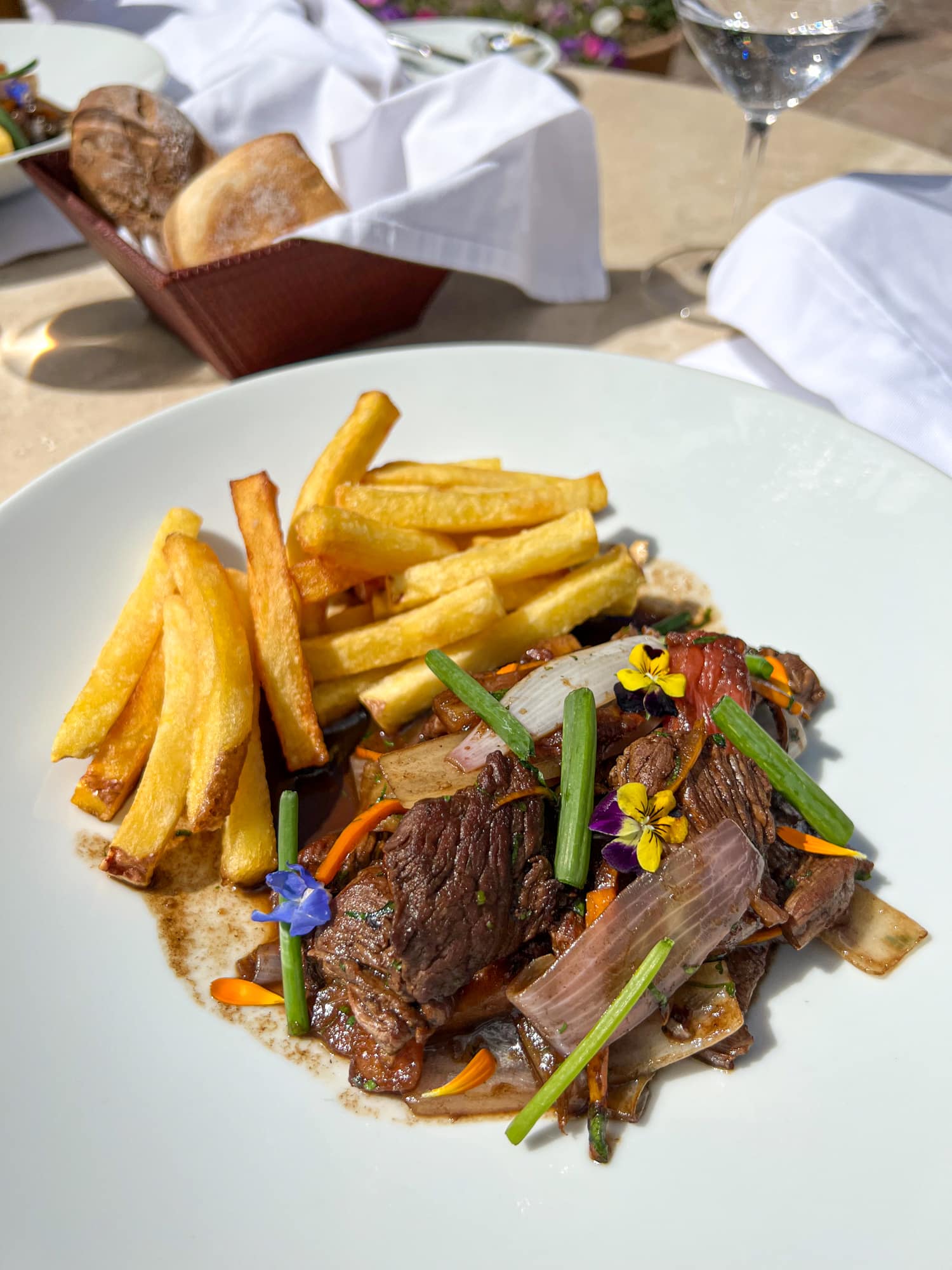 Palacio del Inka
Finally, we land on lomo saltado, Peru's famous beef stir fry, which Kel and I learned to make during our cooking class at Palacio del Inka hotel in Cusco.
***
Fourteen thousand photos whittled down to 20. It's a somewhat challenging task, but the ones I chose certainly reflect the kinds of food I was eating much of the year and where I was eating.
I'm looking forward to many more foodie adventures in 2023, the most significant of which may be a two-week trip to Vietnam for a friend's wedding!