Delving into the Dallas dining scene and experiencing some of the city's best restaurants has been a highlight of my year.
When I first moved to Austin, Texas, I asked friends about Dallas and wasn't met with much enthusiasm. As a result, I didn't make visiting the Big D a priority.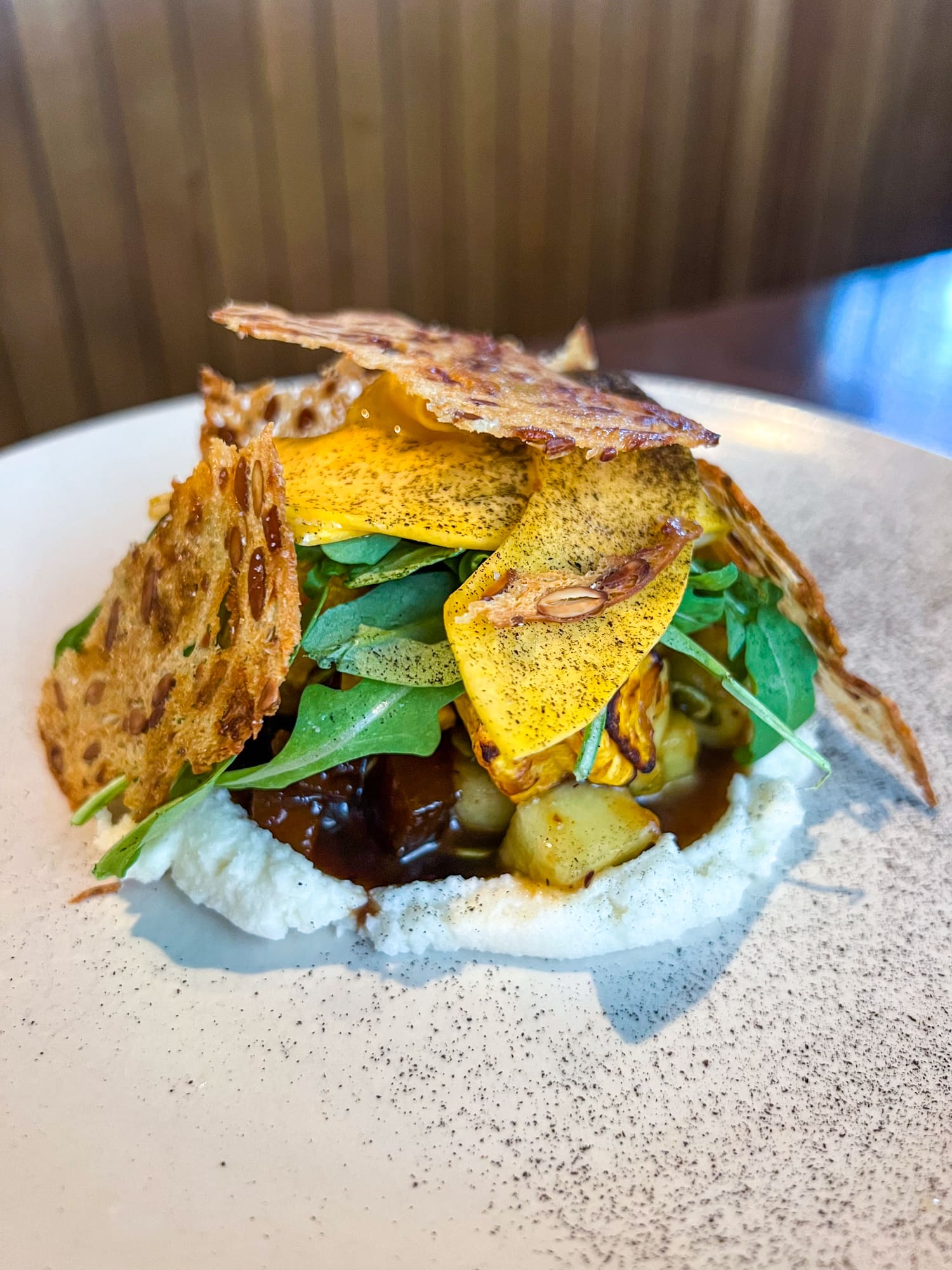 All that changed in 2022 when I joined my girlfriend on a trip to Dallas for the first time.
I excitedly researched the best restaurants in Dallas and found many modern options and a handful of historic spots.
This list of seven places impressed me with their creative menu items, delicious meals, and thoughtfully-designed interiors.
Top Dallas Restaurants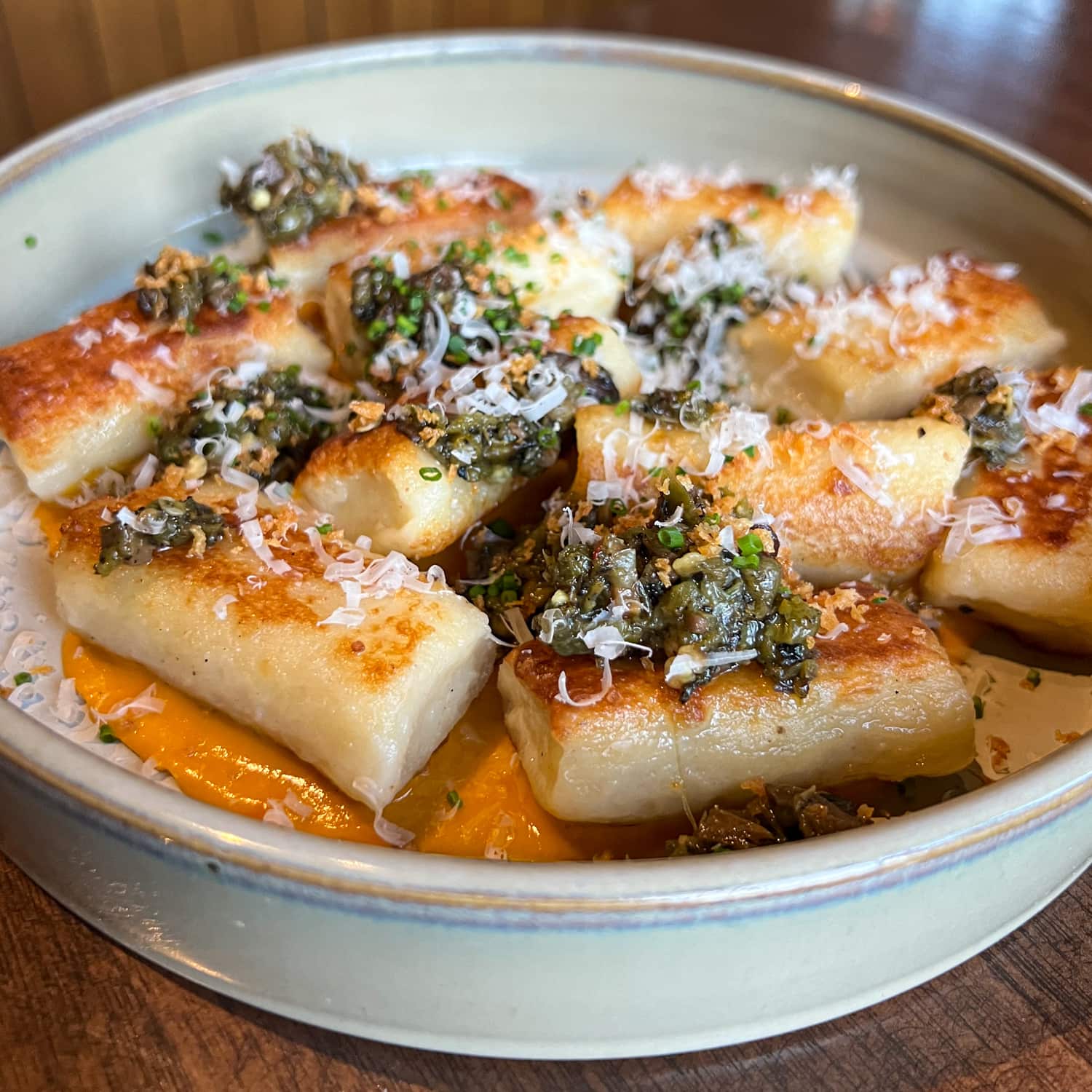 Homewood
I giddily anticipated dinner at Homewood, a farm-driven restaurant in the Oak Lawn district just north of downtown Dallas.
Opened in 2019 by chef Matt McCallister, a James Beard Award semifinalist for Best Chef — Texas, Homewood offers seasonal cuisine in a relaxed setting.
The restaurant's contemporary interior feels homey by design. It's the perfect place for a date, and I was grateful to have Kel there with me.
The 12-seat bar has a lowered floor for the bartenders, putting them at eye level with diners come happy hour. There's also an 8-seat oyster bar and two- and four-person tables.
A wall of windows between the bar and patio allows natural light to fill the space.
Highlights of our dinner at Homewood included a beautifully-presented autumnal appetizer of butternut squash with raisin bread crisps, arugula, parmesan, and balsamic.
We followed that up with splendid ricotta gnocchi with Sungold tomato, shishito, smoked maitake relish, and parmesan.
For dessert, the Triple Chocolate Fantasy — milk chocolate budino with chunks of double chocolate pecan blondies and butterscotch.
Cue the applause for pastry chef Maggie Huff's creation, a satisfying sugar rush to complete the meal. In 2020, Huff was a James Beard Award semifinalist for Oustanding Pastry Chef.
4002 Oak Lawn Ave, Dallas, TX, homewooddallas.com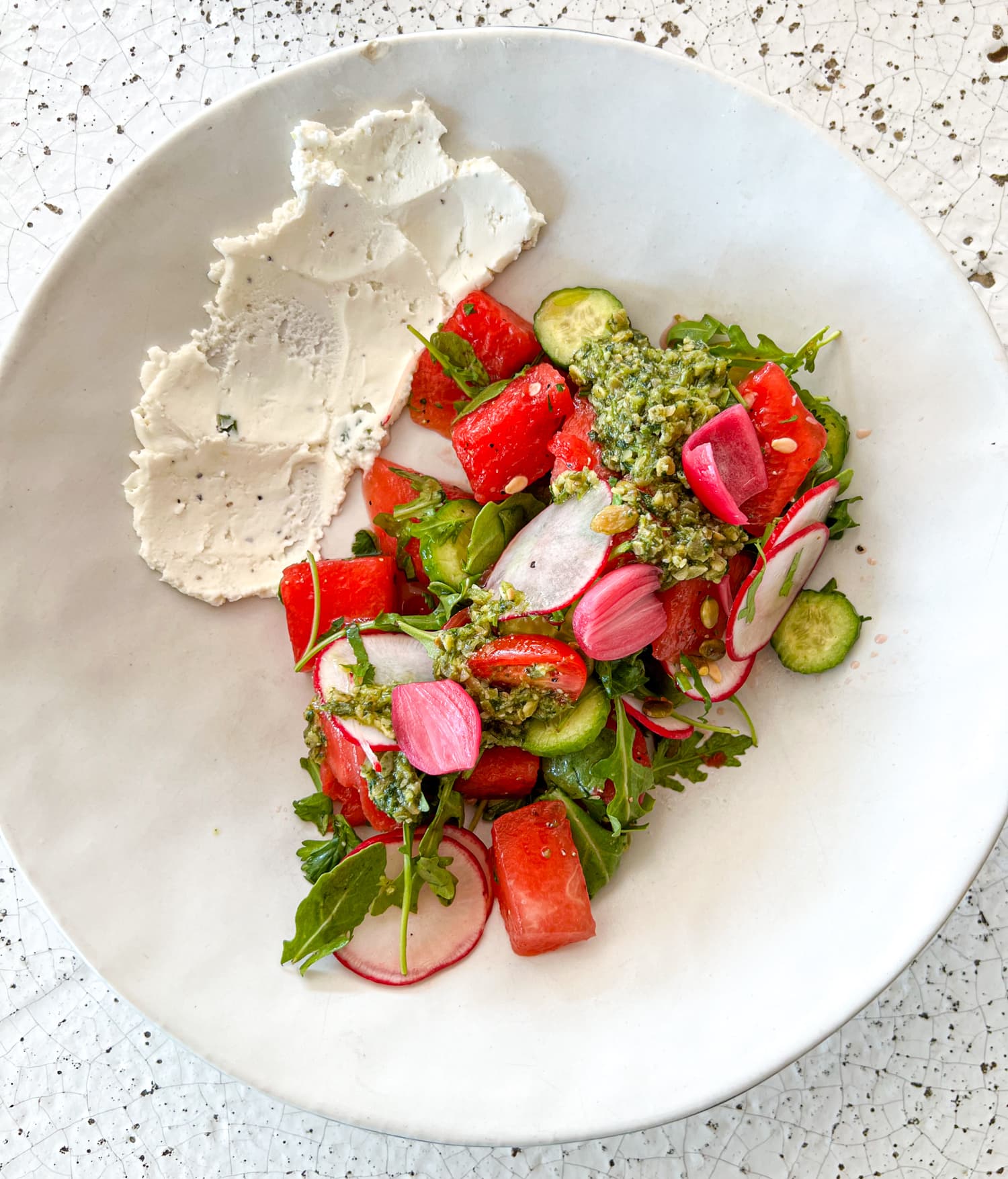 Jose
My eyes widened as I walked into Jose, a restaurant serving modern Mexican food, soon after landing at nearby Dallas Love Field Airport.
A captivating turquoise bar beckons visitors to pull up a leather chair and order a tequila cocktail.
On the far wall, there's an "85-foot long kiln-fired mural composed of 210 scenes from the owners' trips to Guadalajara and Tequila."
We sat by a fountain in the middle of the enclosed and air-conditioned patio for lunch.
The agave pina inside the fountain reminded me of a tequila tour I took near Guadalajara, Mexico.
Taking our waiter's advice, I ordered the popular Texas watermelon salad with jalapeno goat cheese, served fresh and pretty.
I indulged in the heavier chicken enmoladas for the entree. White meat chicken was smothered in dark mole sauce and topped with Oaxacan crema.
They were out of coconut tres leches cake, so we tried the flourless chocolate cake with Abuelita Mexican chocolate and raspberry-hibiscus puree.
In 2022, Jose was a James Beard Award semifinalist for Outstanding Hospitality and executive chef Anastacia Quinones-Pittman was a semifinalist for Best Chef — Texas.
4931 W Lovers Ln, Dallas, TX, jose.mx
Related: Best Restaurants in Mexico City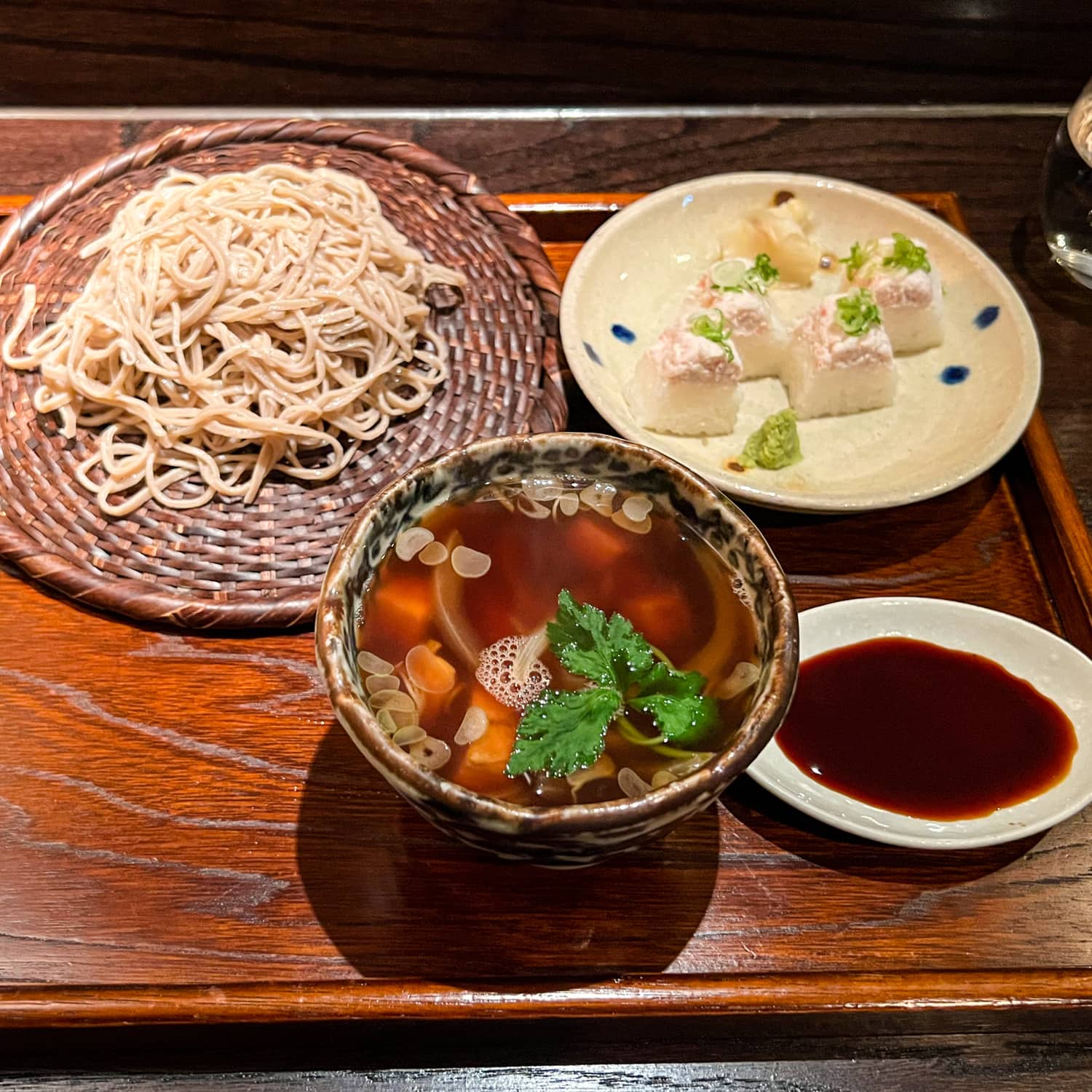 Tei-An
On my first trip to Dallas, I checked out Tei-An, a Japanese fine dining spot by chef Teiichi Sakurai.
Since 2008, Sakurai and his team have served handmade soba noodles and sushi in a serene setting in downtown Dallas.
Highlights of lunch at Tei-An included white seaweed salad, soba noodles with soy dipping sauce, and soba ice cream with black honey.
Lunch and dinner are available a la carte, and there's a chef's omakase experience for $120. A premium seasonal omakase is available with three days' notice for $250.
As a result of his work at one of the best restaurants in Dallas, Sakurai is a six-time James Beard Award semifinalist for Best Chef — Southwest.
1722 Routh St #110, Dallas, TX, tei-an.com
Related: Best Sushi in Austin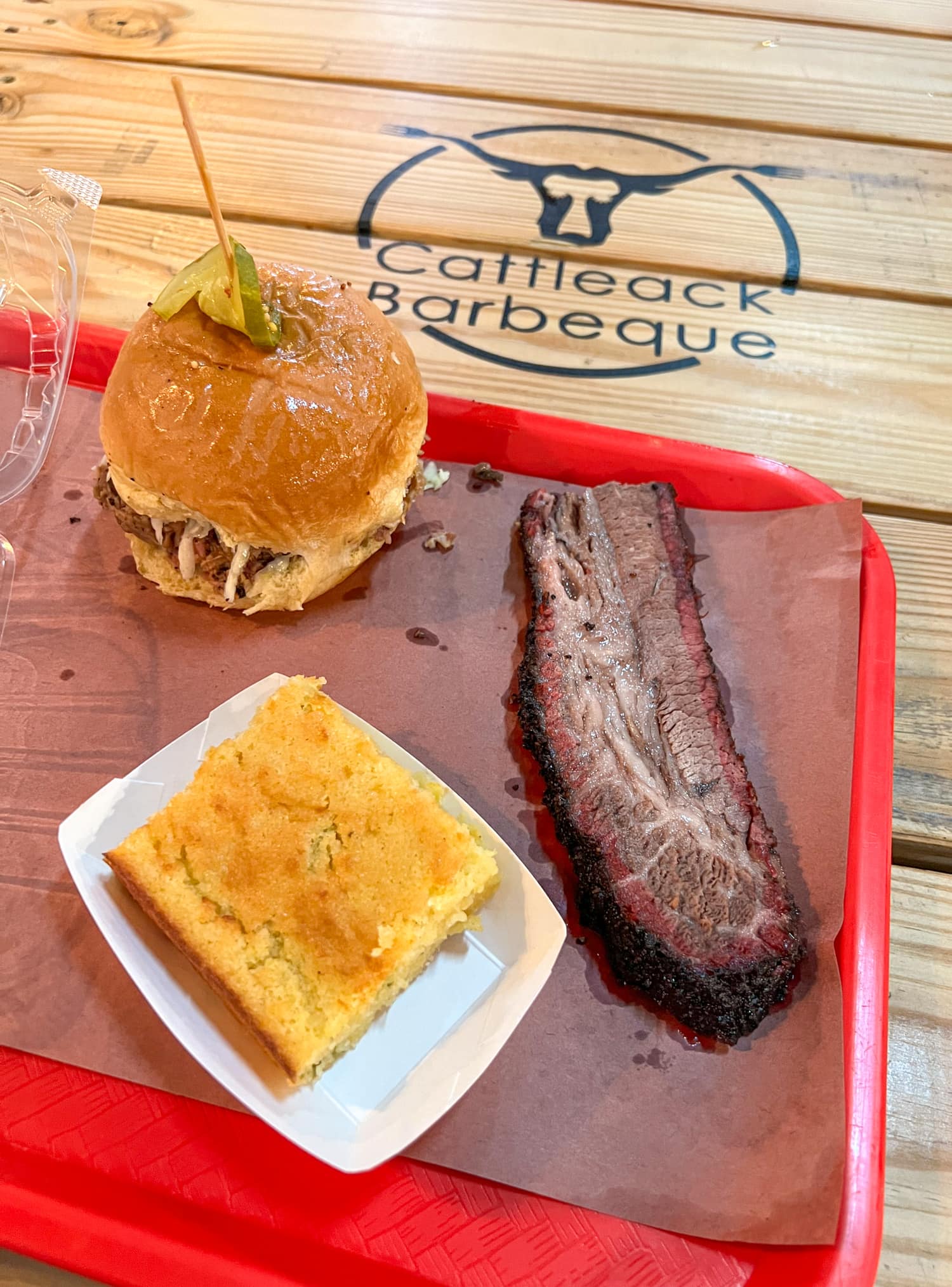 Cattleack Barbeque
The line wrapped around Cattleack Barbeque 30 minutes before opening on a weekday in mid-July didn't surprise me.
Long lines are a given for the best places on Texas Monthly's "Top 50 Texas BBQ Joints" list. And in 2021, Cattleack ranked #6.
Pitmaster Todd David and his wife Misty opened Cattleack Barbeque in 2013 and have been doing so passionately.
A letter to customers on the wall inside explains their switch from commodity prime-grade beef to superior Akaushi by HeartBrand Beef (a Texas company).
It also mentions efforts to keep costs down despite the upgrade. I'd recently become a fan of Akaushi after trying it at places like LeRoy and Lewis in Austin.
I ordered the Akaushi brisket and the hog and slaw sandwich topped with cracklins and Carolina BBQ sauce.
A piece of cornbread and a slice of the signature crack pie was a given. Together, it made for an excellent introduction to barbecue in Dallas.
13628 Gamma Rd, Farmers Branch, TX, cattleackbbq.com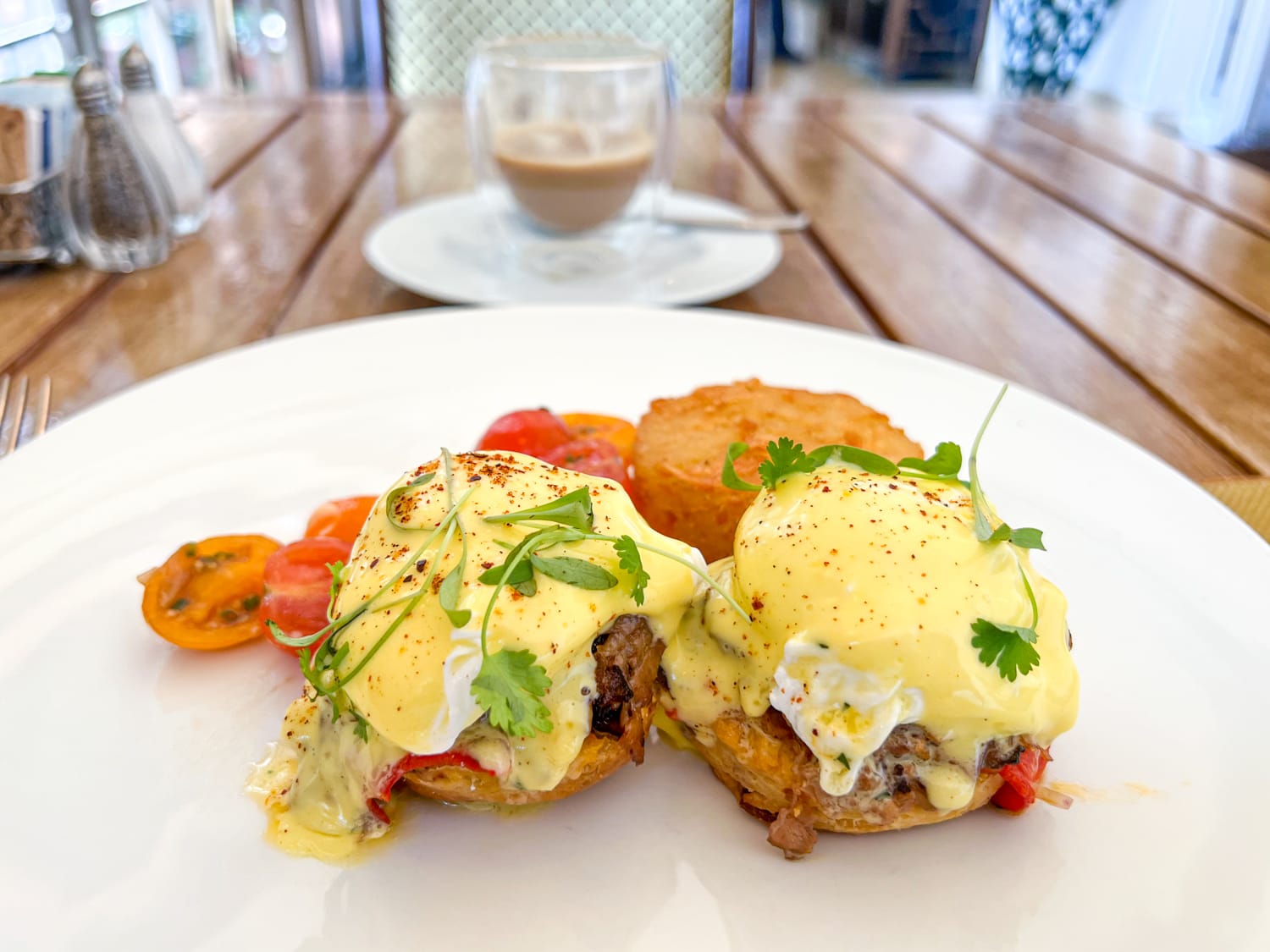 The Mansion Restaurant
Brunch on the sunlit veranda of The Mansion Restaurant at Rosewood Mansion on Turtle Creek was an exceptional experience.
I had the space to myself on a Saturday in mid-summer while Dallasites were out of town on vacation.
I tried the signature tortilla soup based on a recipe by chef Dean Fearing who led the kitchen at The Mansion Restaurant for 20 years.
The Southwestern soup was followed by a decadent brisket Benedict and a sumptuous bowl of croissant bread pudding with pecans, chocolate chips, marshmallows, and caramel sauce.
OpenTable named the Mansion Restaurant a 2022 Diners' Choice Award winner in multiple Dallas categories, including:
Best Ambiance
Best Service
Notable Wine List
Contemporary American
2821 Turtle Creek Blvd, Dallas, TX, rosewoodhotels.com
Related: Best Brunches in Austin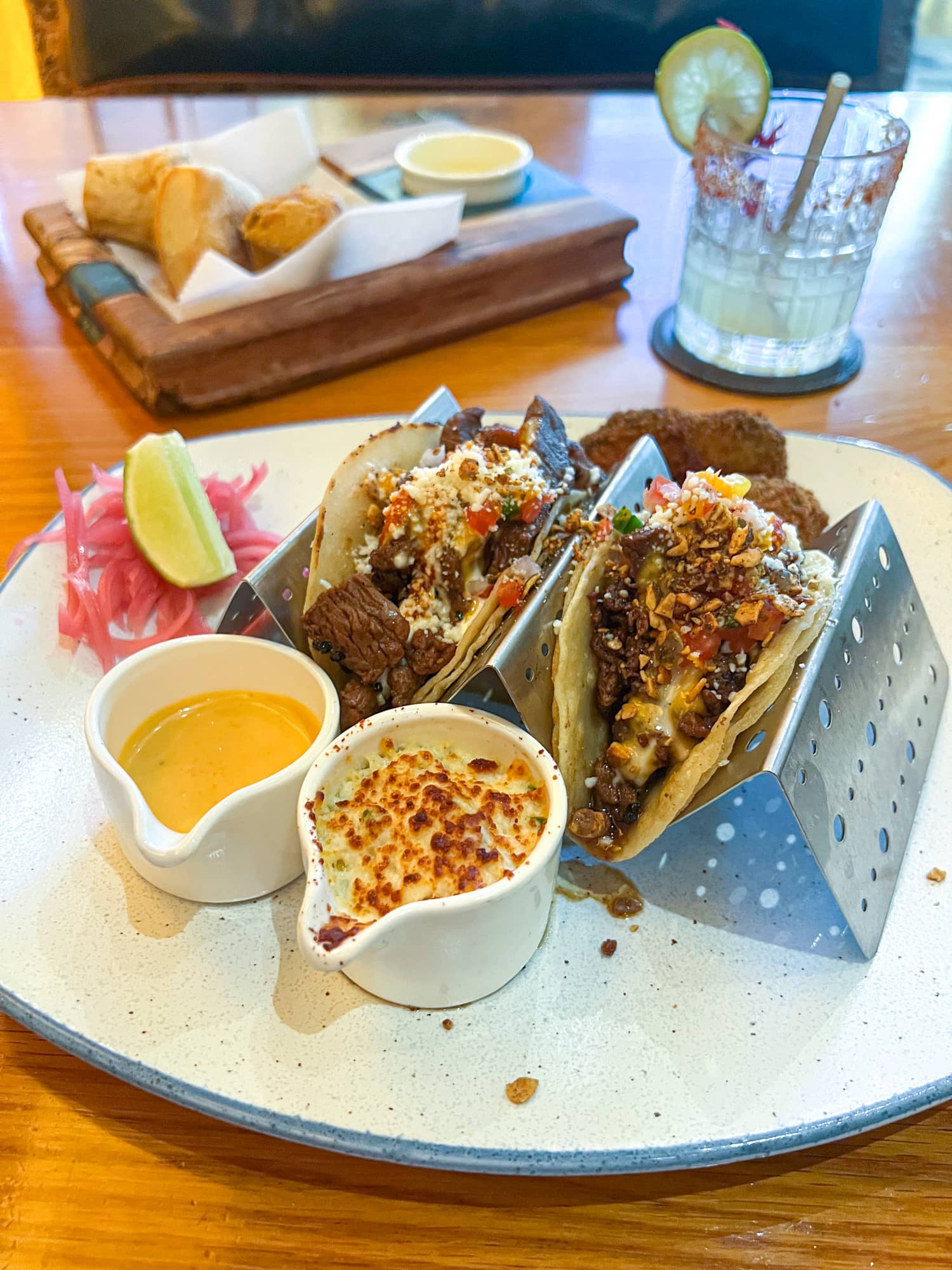 Fearing's
Based on my fabulous brunch at The Mansion Restaurant, I was curious to try chef Fearing's eponymous restaurant at the Ritz-Carlton in downtown Dallas.
Known as the the "Father of Southwestern Cuisine" and author of "The Texas Food Bible," chef Fearing sounded like someone I should know.
It was a quiet Friday afternoon in the fall when I stopped by for lunch.
I began with the first drink on the cocktail menu, Dean's Signature Margarita, which I enjoyed.
Ordering his famous tortilla soup was a given, too, before moving on to the buffalo tacos with blue cheese, smoked chili aioli, and Mexican elote.
But, I passed on one of the customers' favorite dishes, Granny Fearing's Banana Pudding. The strawberry shortcake with strawberry basil sorbet was calling my name.
The peach and blackberry cobbler with lavender ice cream and blueberry pavlova also sounded terrific.
2121 McKinney Ave, Dallas, TX, fearingsrestaurant.com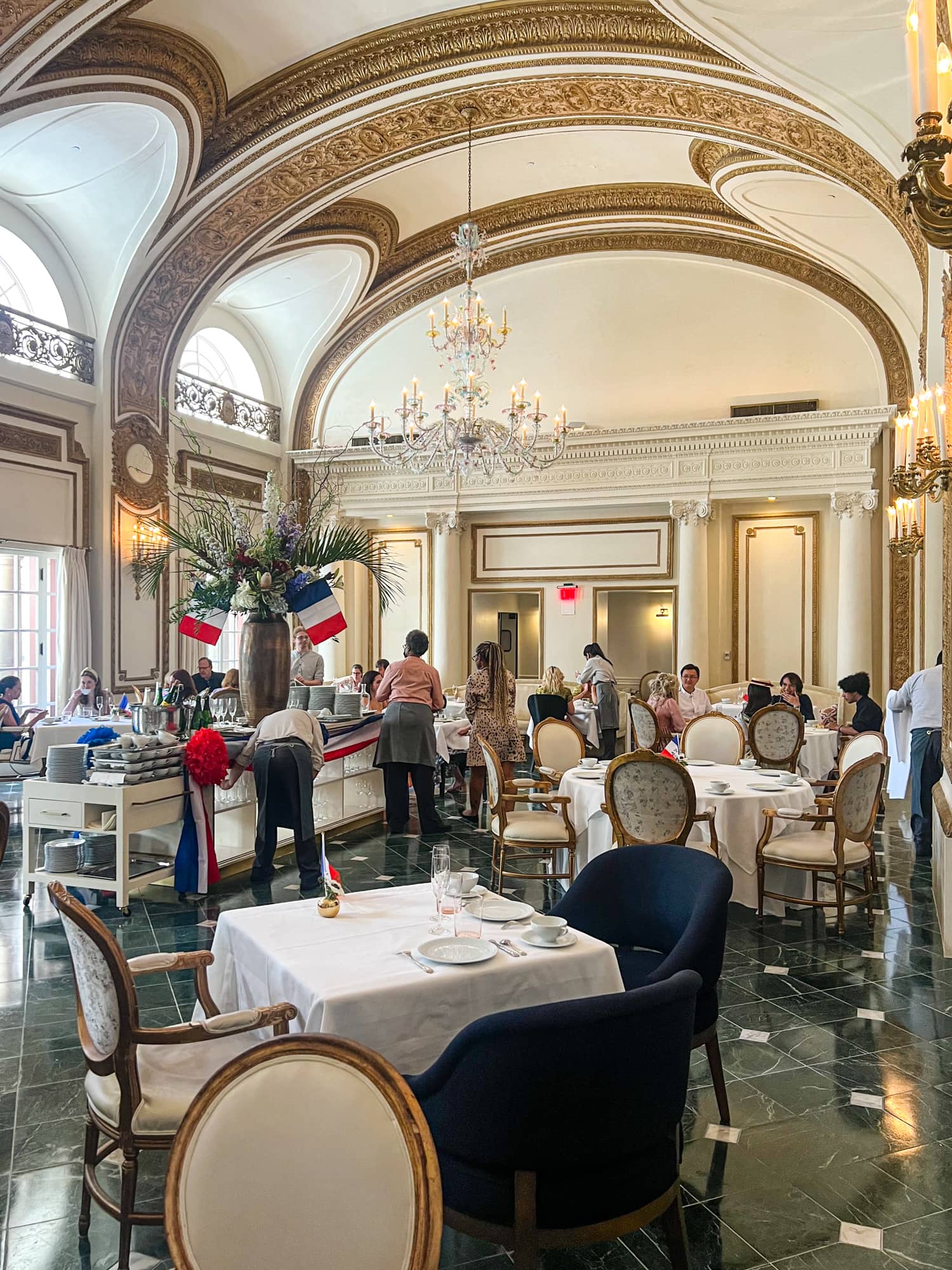 The French Room
Anheuser-Busch cofounder Adolphus Busch made his beer fortune in St. Louis and later began investing in Dallas real estate.
The design of his namesake 22-story hotel, The Adolphus, was inspired by a German castle and the Beaux-Arts style.
The French Room reflects this decision with its high ceilings, vaulted windows, symmetry, and classical references.
Murano glass chandeliers, marble floors, and Louis XVI-style chairs contribute to the grandeur.
It's a setting befitting of royalty. In 1991, Buckingham Palace picked The Adolphus for Queen Elizabeth II and Prince Philip's official state visit.
While they weren't offering dinner service in 2022, I enjoyed afternoon tea. The Bridgerton-style service afforded me time to enjoy the ambiance.
1321 Commerce St, Dallas, TX, adolphus.com
***
This list may be short, but it's full of nationally-recognized chefs and historic restaurants.
My adventures in the Dallas-Fort Worth area have only just begun.
Looking ahead, I'm excited to continue exploring North Texas. And I'll continue to update this list of the best restaurants in Dallas accordingly.