When it comes to fine dining, the best restaurants in Latin America are often in the capital cities, including Lima, Mexico City, Bogotá, and Buenos Aires.
A notable exception is Brazil, where the best restaurants are near the coast in São Paulo and Rio de Janeiro.
Many of Latin America's top chefs have trained in Europe or the United States and brought those skills home to start restaurants.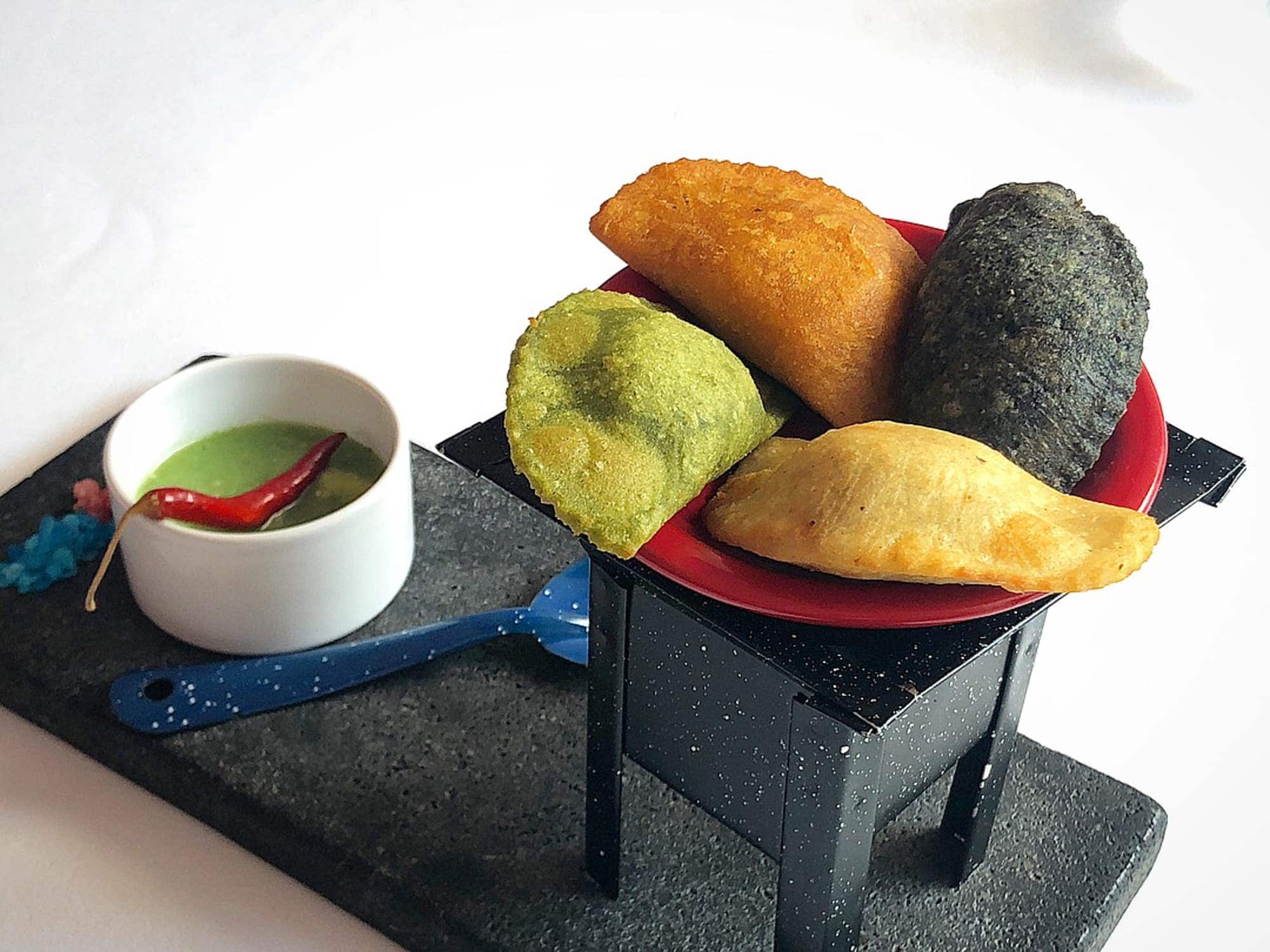 As a result, they can help train the next generation of chefs.
In my late twenties, I began spending time in Latin America, first on vacations to Costa Rica, Belize, and Guatemala and later living in Medellín, Colombia, and Lima, Peru.
I loved living in Latin America as an expat and may return one day to do so again.
There's a beautiful energy to it. Music infuses daily life, and dancing fills the nights. Every day is an adventure living in a culture and country that is not your own.
One of the ways I educated myself was through the local food, whether eating from street vendors in Colombia or fine dining establishments in Peru.
This article features restaurants I've been to that have appeared on the annual ranking of Latin America's 50 Best Restaurants.
My Best Meals
Lima, Peru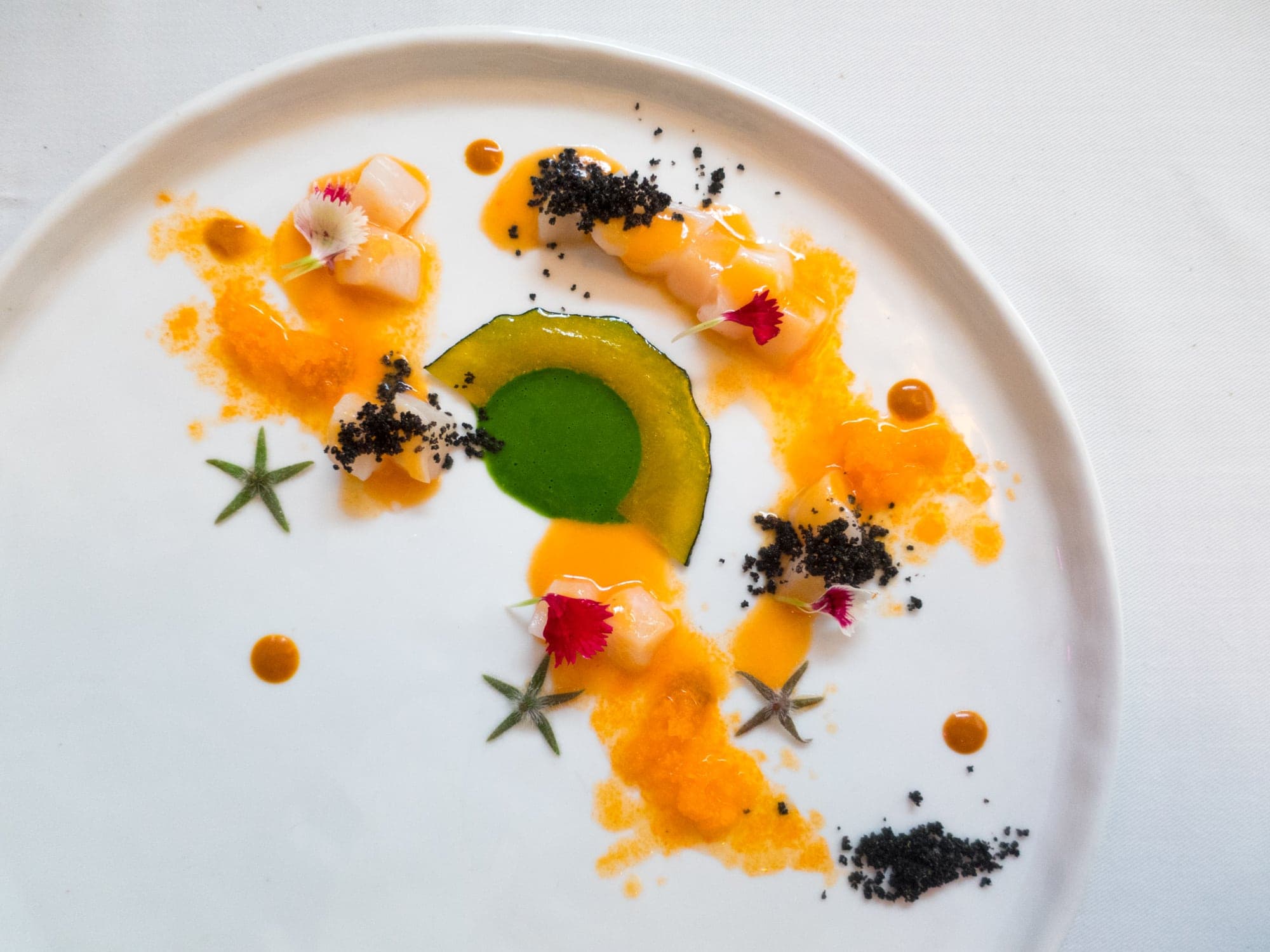 Central Restaurante
November 18, 2014
If you asked me to pick my favorite spot in Latin America, it'd be Central Restaurant in Lima based on my lunch there.
The Mater Elevations tasting menu features ingredients sourced from over a dozen Peru ecosystems, including the ocean, Andes mountains, and Amazon jungle.
The creativity of chef Virgilio Martínez and his wife, Pía León, was unforgettable.
As Central has grown in popularity, it has become harder to get a reservation, so it's essential to plan a few months out.
Central ranked #1 in Latin America from 2014 to 2016 before Maido took over. It was once again named Latin America's best restaurant in 2021.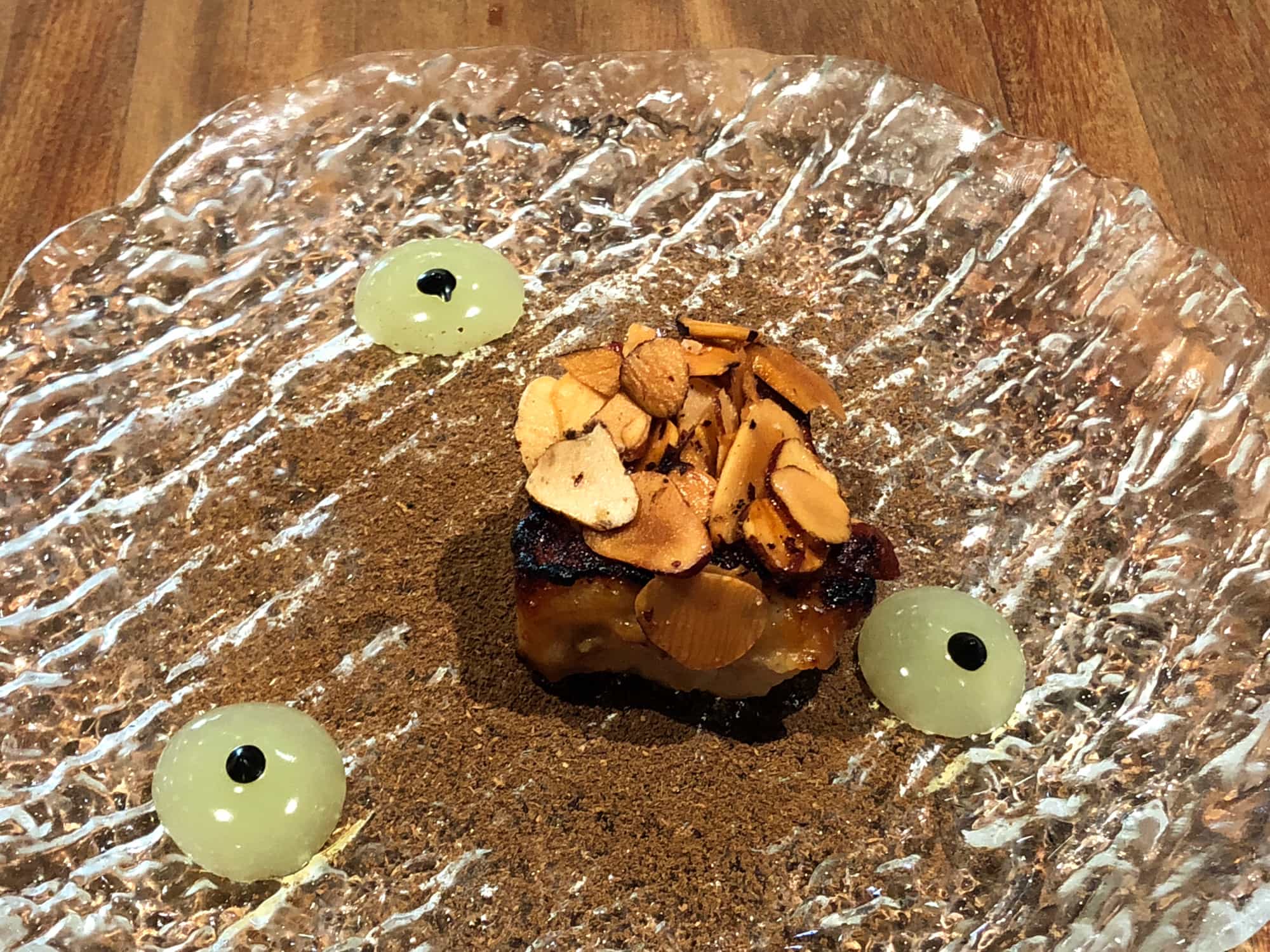 Maido
February 5, 2018
Maido is the only restaurant here I've been to three times. However, it was only during the most recent visit in 2018 that I experienced the tasting menu.
Nikkei cuisine marries Japanese cooking techniques with Peruvian ingredients, and Maido is the best place to experience it. We have chef Mitsuharu to thank for this.
In 2019, Maido was the #1 restaurant in Latin America for the third straight year, only moving to second place in 2021.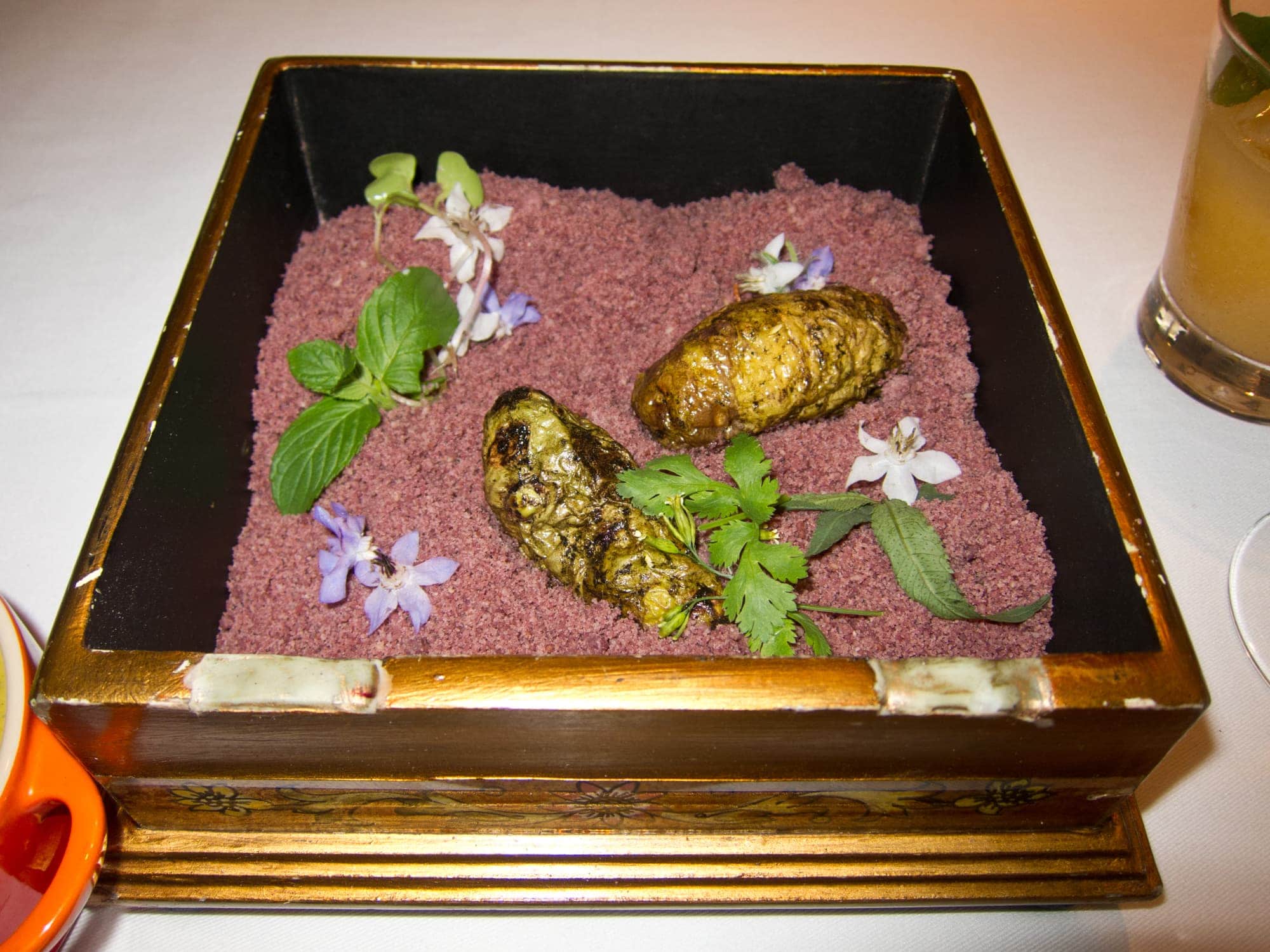 Astrid y Gastón
December 18, 2011
My first fine dining experience in Lima occurred at Astrid y Gastón, which was #42 in the world (and the only Peruvian place on the list).
It was my second time ordering a tasting menu (the first was at El Cielo in Medellin) and my first time committing to a three-hour meal by myself.
Highlights included the maracuya sour cocktail, fresh bread, guinea pig taco, ceviche, and desserts.
The 11-course lunch at chef Gastón Acurio's flagship restaurant, which he opened with his wife Astrid, was just 170 soles ($63).
Astrid y Gastón has since moved to a new location, and I'm looking forward to returning the next time I'm in Lima.
Astrid y Gastón was ranked #4 in Latin America for 2021.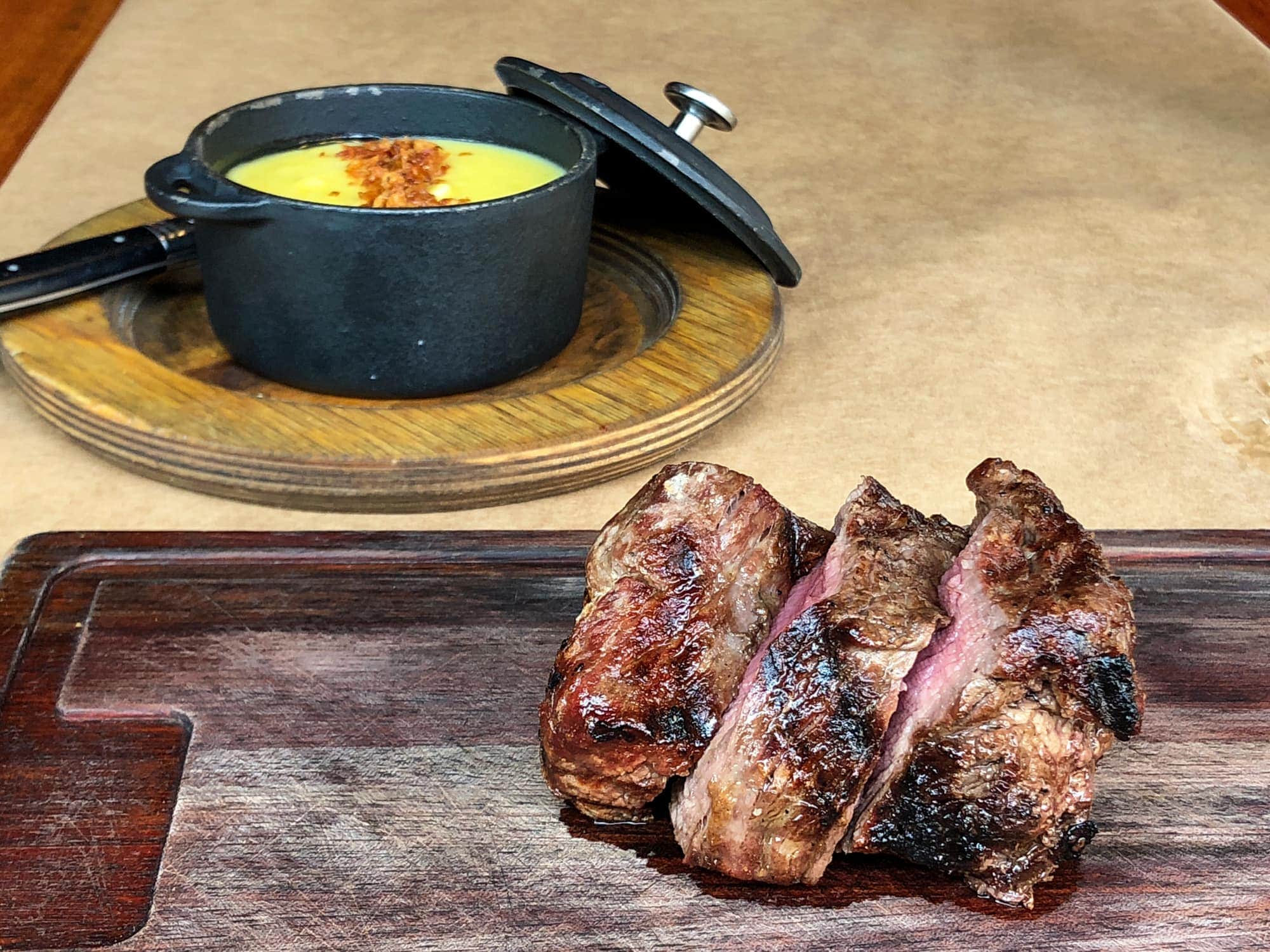 Osso
February 23, 2018
Chef-owner Renzo Garibaldi opened Osso in 2013 after training in sustainable butchery in the U.S. and France.
Osso has two locations, the original in La Molina and the newer spot in San Isidro (where I ate). You go to Osso for the meats, sausages, and burgers, all grilled to perfection.
Osso ranked #25 in 2018 and #17 in 2021.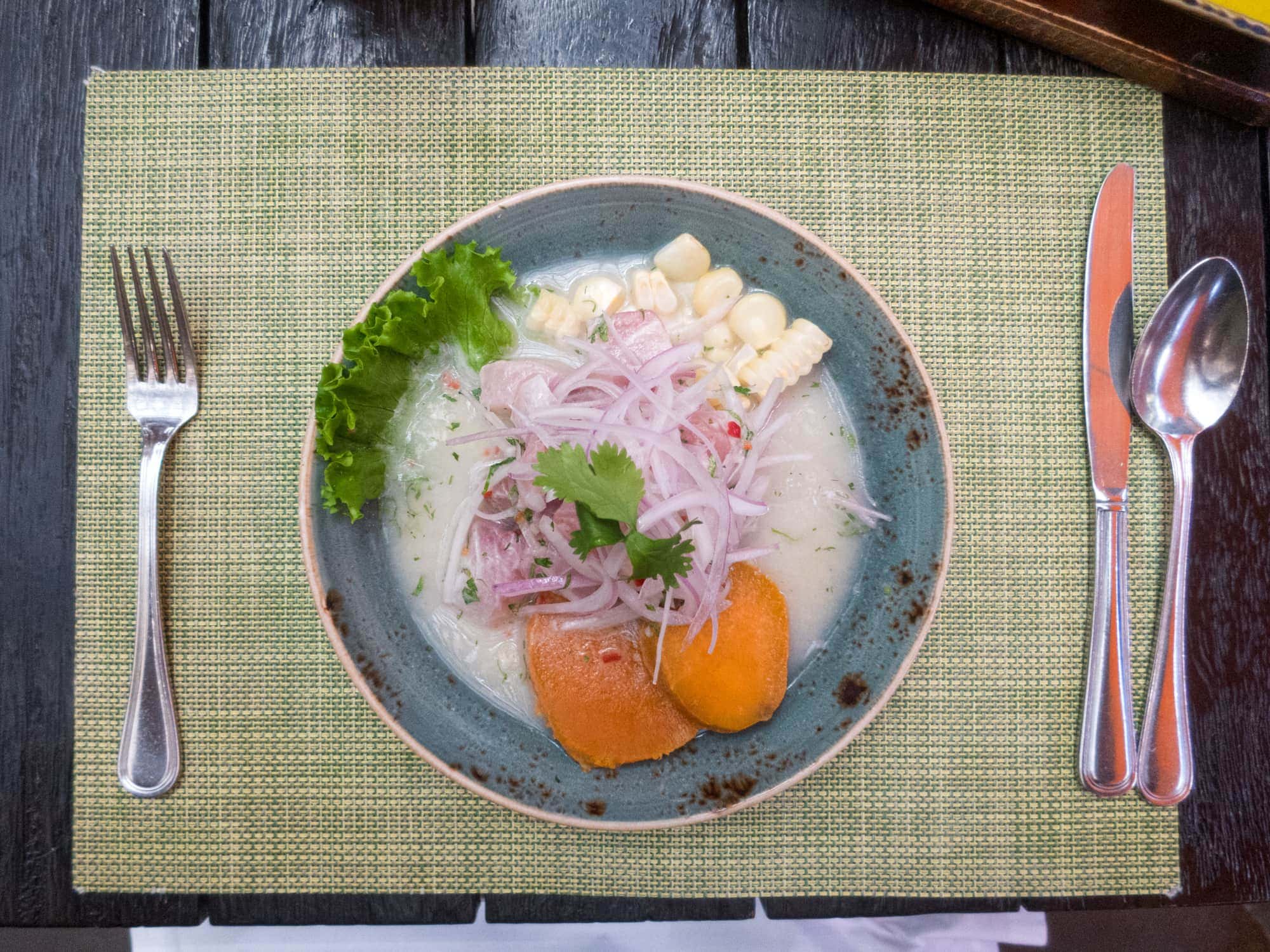 La Mar Cebicheria
November 22, 2014
There's no dish more synonymous with Peruvian food than ceviche, and perhaps no better place to order it than La Mar (which means "The Sea" in Spanish).
Opened in 2005, La Mar is a part of Gastón Acurio's global restaurant empire.
The first location opened on La Mar Avenue, a neighborhood known for ceviche restaurants in the Miraflores district.
He's since expanded La Mar to Buenos Aires, Bogota, Santiago, Miami, and San Francisco.
My first few experiences with ceviche weren't that great. But, as I continued to try it at nicer restaurants such as Astrid & Gastón and La Mar, I came to appreciate it.
La Mar ranked #15 in Latin America in 2014 and #13 in 2021.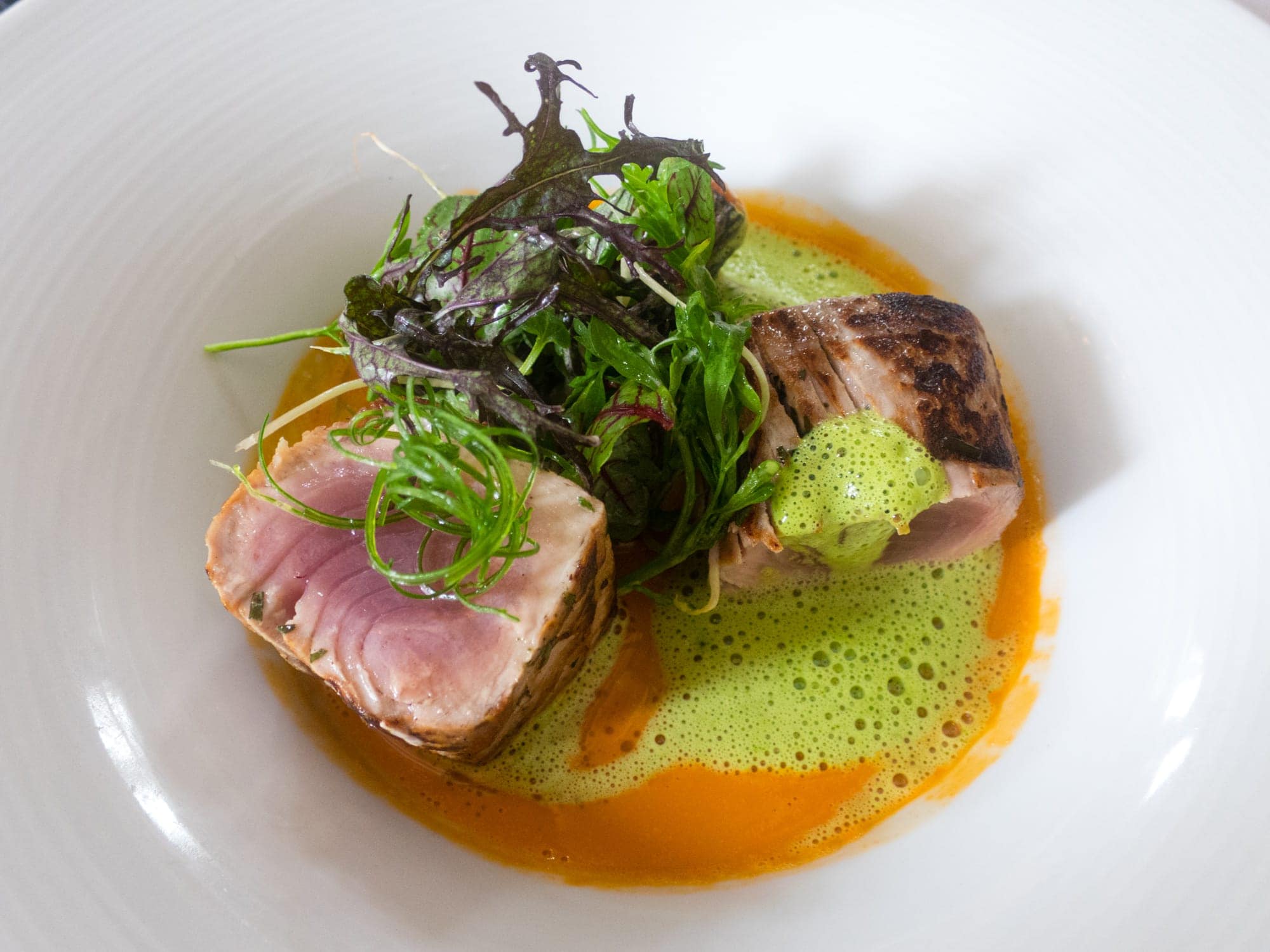 Rafael
November 20, 2014
Former lawyer turned chef Rafael Osterling opened Rafael in 2000 and has served modern Peruvian food ever since.
The restaurant, located inside a red townhouse in Miraflores, feels bright and spacious. Beautifully tiled floors, modern art, and white tablecloths add touches of elegance.
I had a fantastic 3-course a la carte meal:
Roast duck foie gras with toast and peaches
Grilled yellowfin tuna with basil emulsion, creamy potatoes, and baked tomatoes
Praline, Guanaja chocolate, emulsified cacao, and Toblerone ganache (one of 14 options on the dessert menu)
Rafael ranked #27 in Latin America in 2014 and rose to #20 in 2021.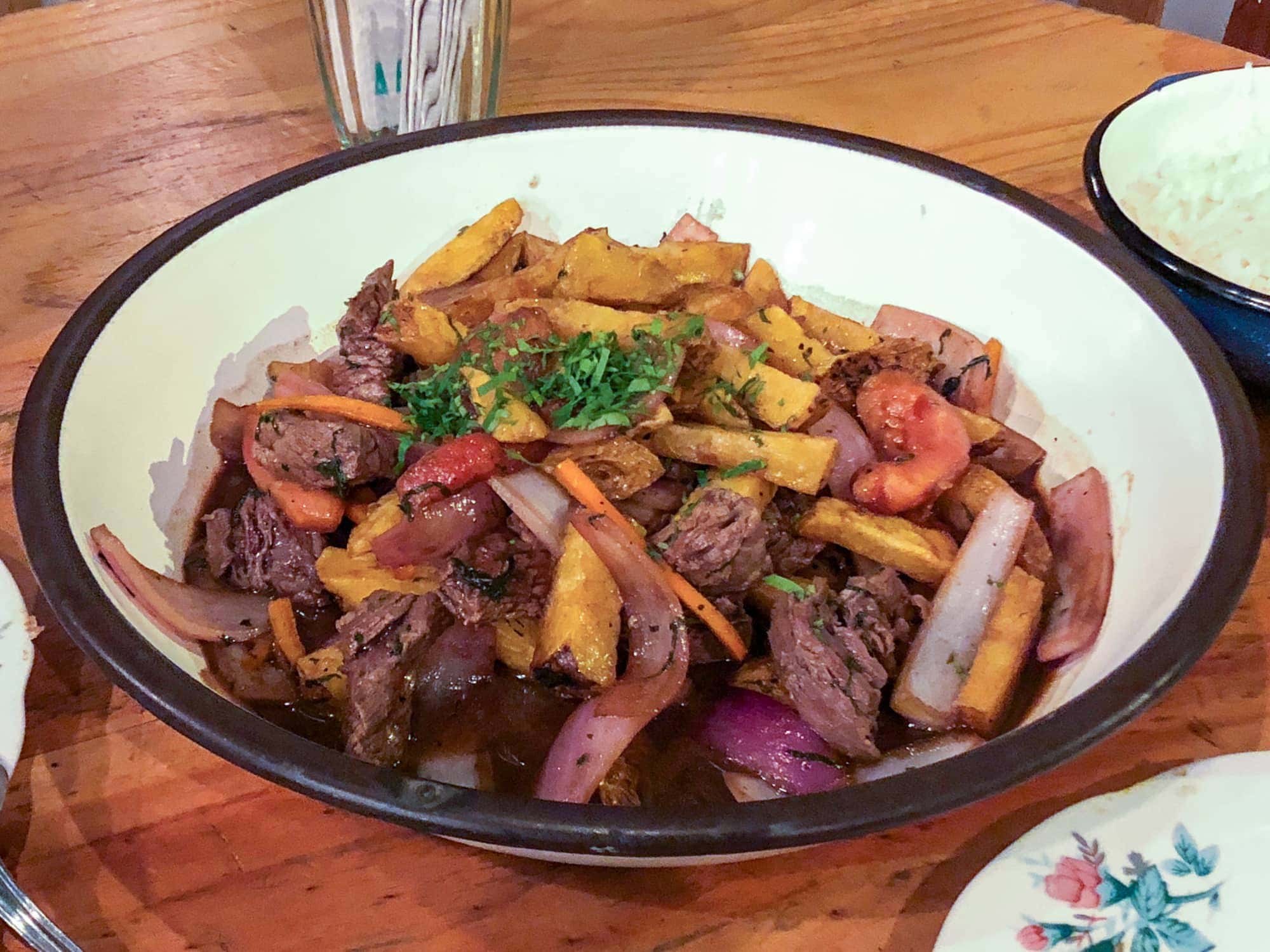 Isolina Taberna Peruana
February 15, 2018
Located in the bohemian Barranco district of Lima, Isolina serves traditional Peruvian food family style.
My friends Eric and Karen said they excel at dishes, including organ meat.
On a dinner date, I wasn't feeling too adventurous, and I ordered a meat-stuffed deep-fried potato to start and the reliably delicious, Asian-inspired lomo saltado (beef stir fry).
Isolina is one of the most casual, least expensive restaurants on this list.
It ranked #13 in 2018 and fell to #24 in 2021.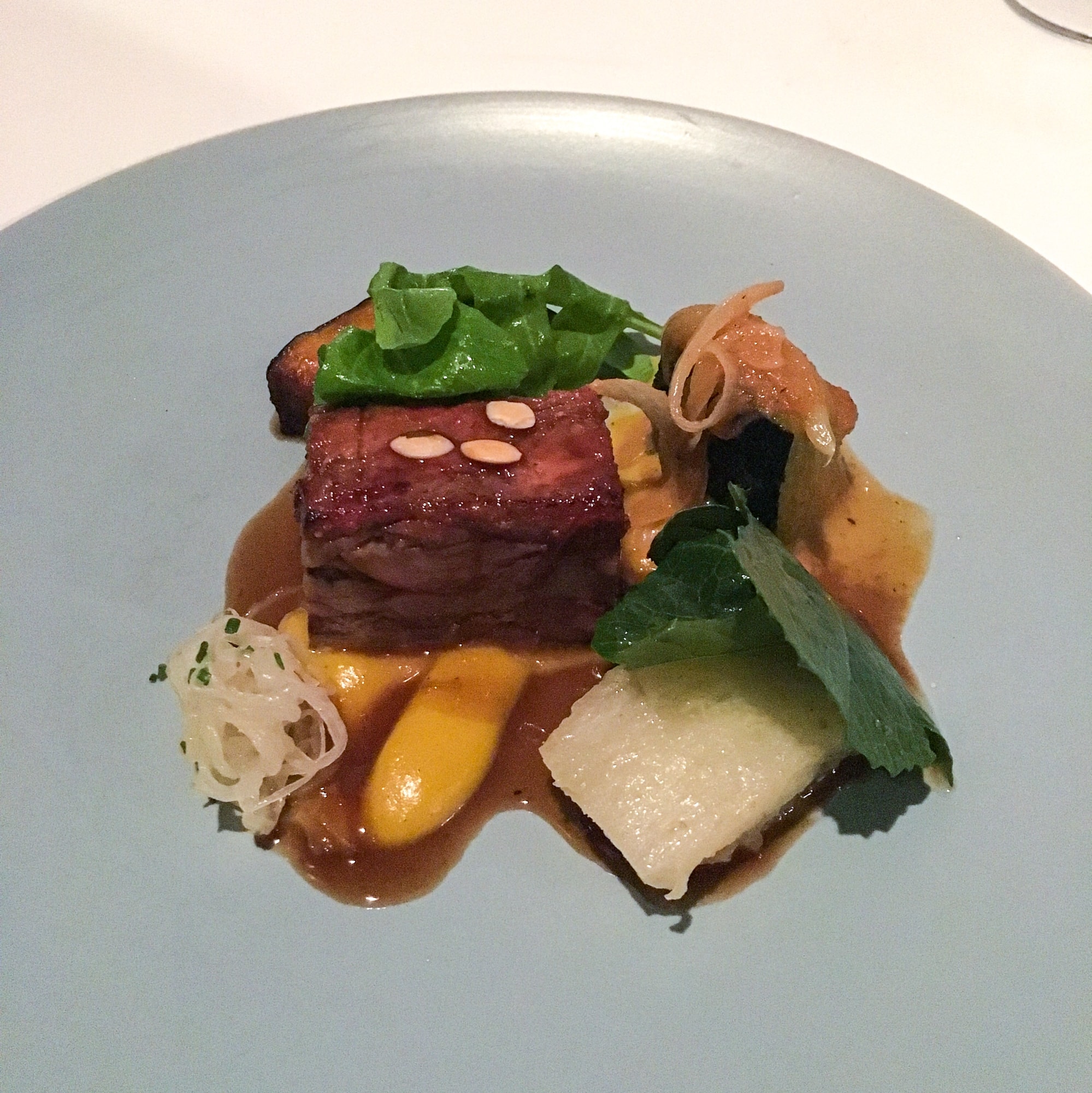 Malabar
July 27, 2016
Pedro Miguel Schiaffino trained at the Culinary Institute of America in New York City when he decided to become a chef.
He returned to Peru and, in 2004, opened Malabar, a modern Peruvian restaurant that sources fresh, in-season ingredients for its dishes. I had a pleasant 7-course dinner here.
Malabar ranked #38 in 2016 when I dined there and has since closed permanently.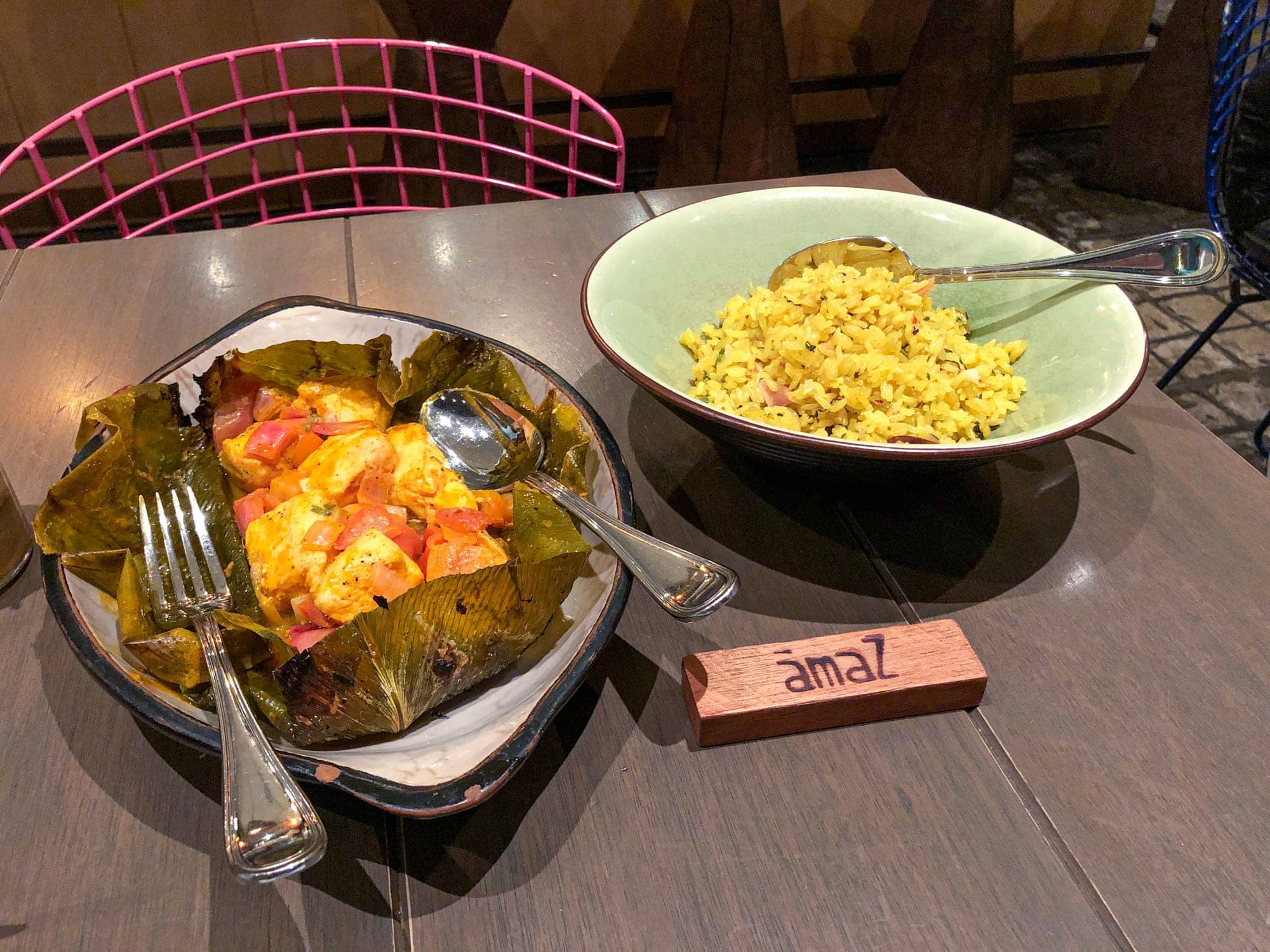 Amaz
February 19, 2018
In 2012, eight years after opening Malabar, chef Schiaffino opened Amaz to highlight, promote, and preserve the natural resources and culinary traditions of the Amazon.
That same year I visited the Peruvian Amazon for the first time, spending a week at several jungle lodges in Tambopata National Reserve.
Chef Schiaffino's fellow CIA graduate, the late Anthony Bourdain, featured Amaz Restaurante on a 2013 episode of Parts Unknown.
In 2018, it ranked #48 in Latin America and has since closed.
Related: Lima's Best Restaurants
Mexico City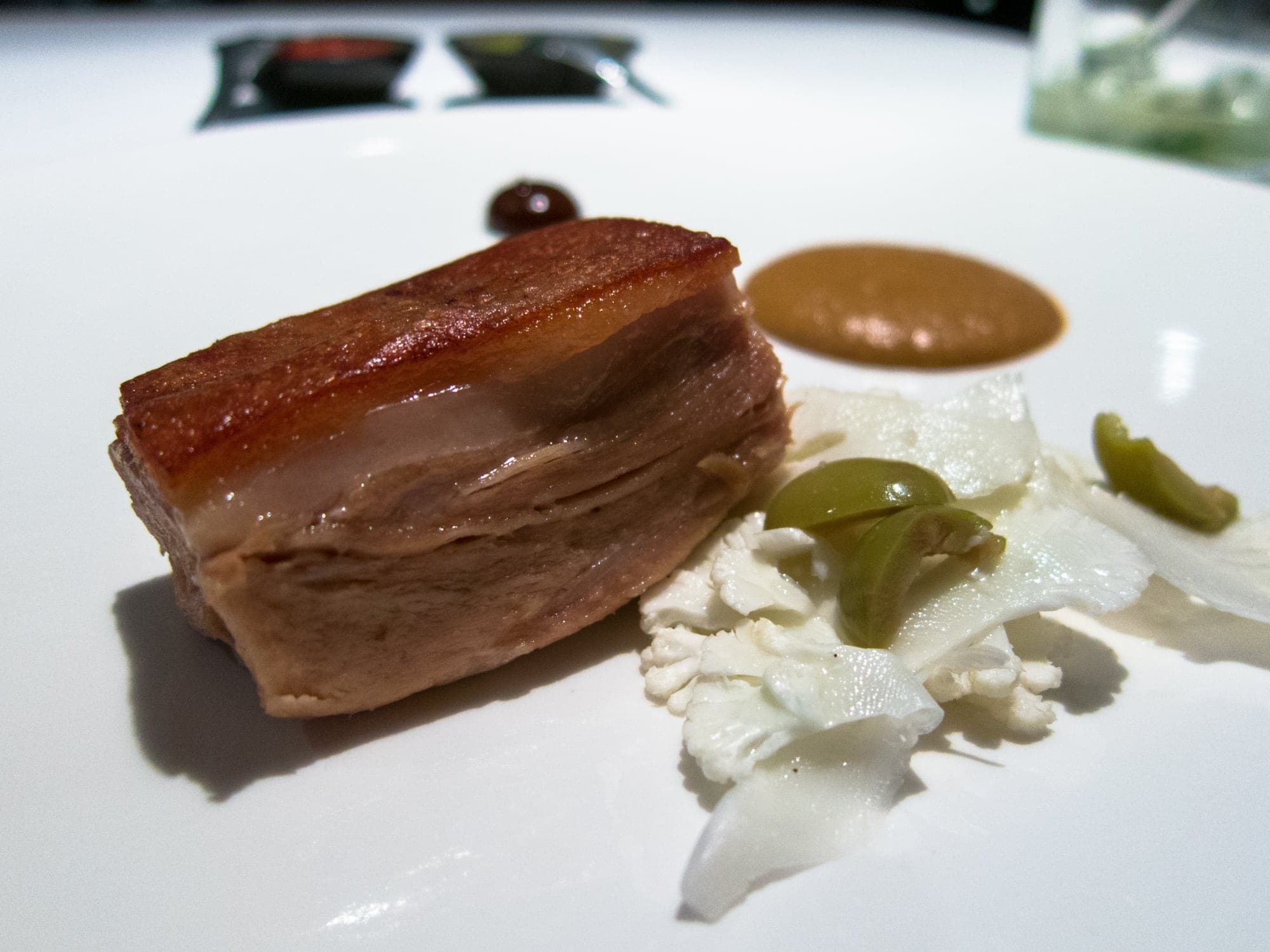 Pujol
May 4, 2013
Pujol has long been considered the best restaurant in Mexico City, Central America, and one of the best in Latin America.
In 2013, during my first visit to Mexico City, I enjoyed dining at the original 13-table restaurant in Polanco, one of the capital's wealthier districts.
I delighted in the 10-course tasting menu, which featured signature dishes like Mole Madre, Mole Nuevo. At the time, it was an incredible deal, just 890 pesos ($69).
In 2013, Pujol ranked #3 in Latin America and #17 worldwide. It maintained its high standards, ranking #5 in Latin America and #9 globally in 2021.
See also: Cosme NYC by Enrique Olvera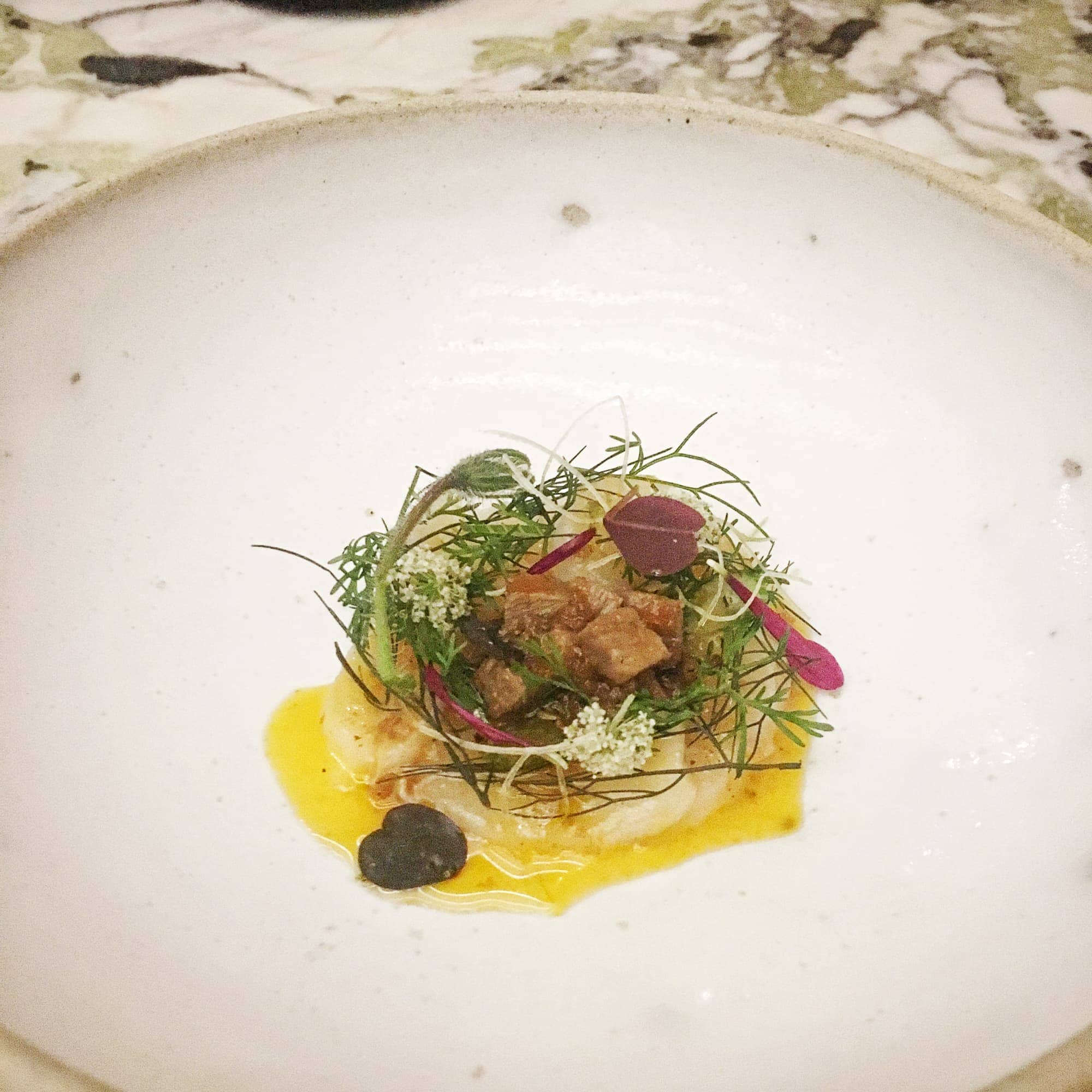 Quintonil
August 15, 2017
Chef Jorge Vallejo, whose resume includes time at Pujol and Noma in Copenhagen, opened Quintonil in 2012 with his wife, Alejandra Flores.
Vallejo manages the kitchen and menu, while Flores handles the front of the house. Together, they've grown Quintonil into one of Mexico City's top restaurants.
I invited a friend to join me for the tasting menu, and we both enjoyed it, though we agreed Pujol was the better of the two restaurants.
I had planned to return in March 2020 to give it another shot; however, world events put those plans on hold.
In 2017, Quintonil ranked #6 in Latin America. In 2021, it ranked #8 in Latin America and #27 in the world.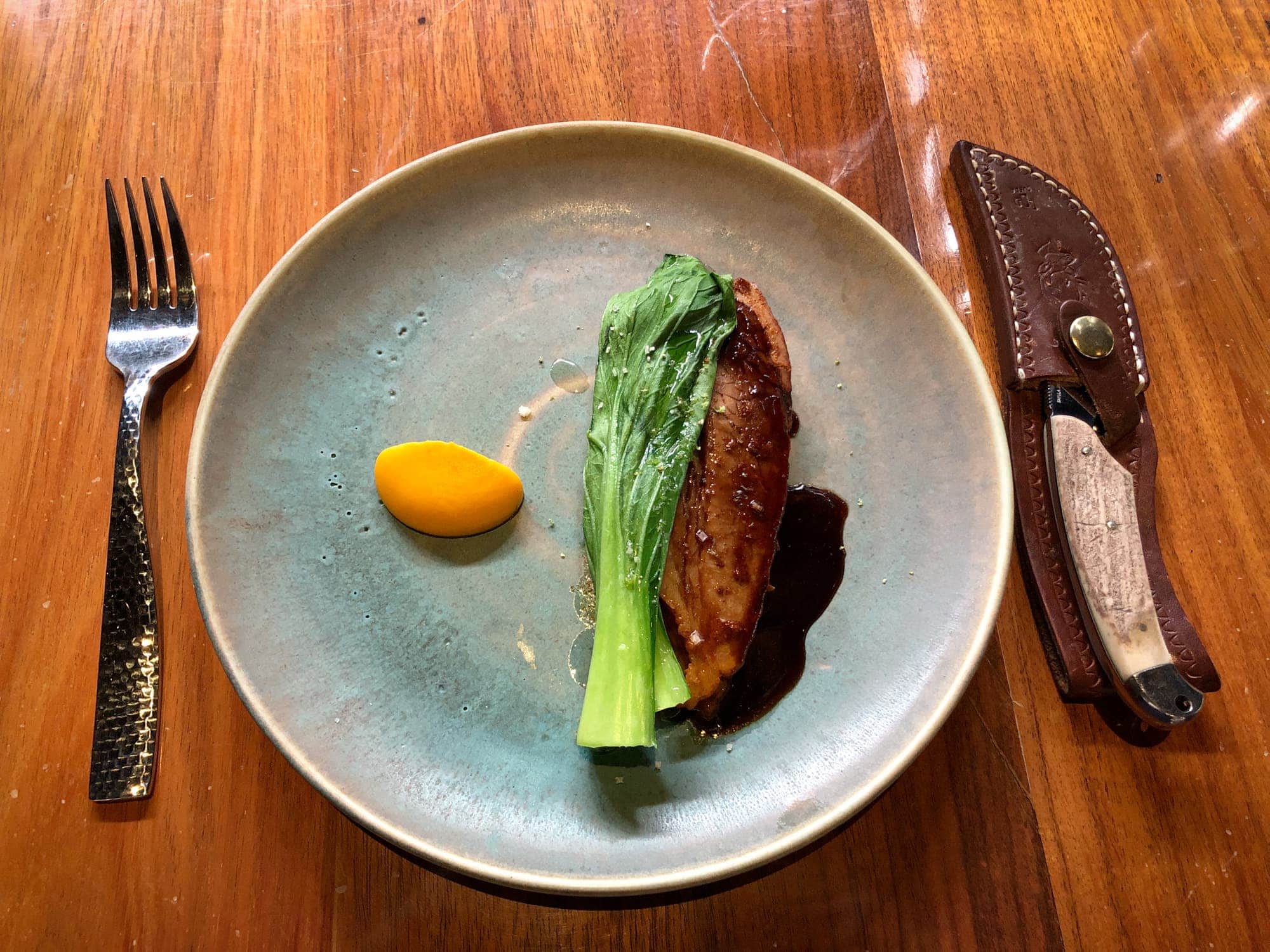 Sud 777
April 15, 2018
One of my new favorite restaurants in Mexico City is Sud 777, about a 30-minute drive south of Condesa, the park-filled neighborhood where I usually stay.
It's worth the trip to experience the creative dishes from chef and co-owner Edgar Núñez's kitchen.
Highlights from my 11-course lunch included:
Cucumber and clarified melon tart
Smoked watermelon
Marlin donut with Xcatix mayonnaise and fried leek
Onion, caramel, and salted yogurt ice cream
The two-story interior is a relaxed, casual space as well. Happy hours with DJs are held on the lower level, while meals are served on the second floor overlooking the action.
In 2018, Sud 777 ranked #14 in Latin America, improving to #12 in 2021.
Related: Mexico City's Best Restaurants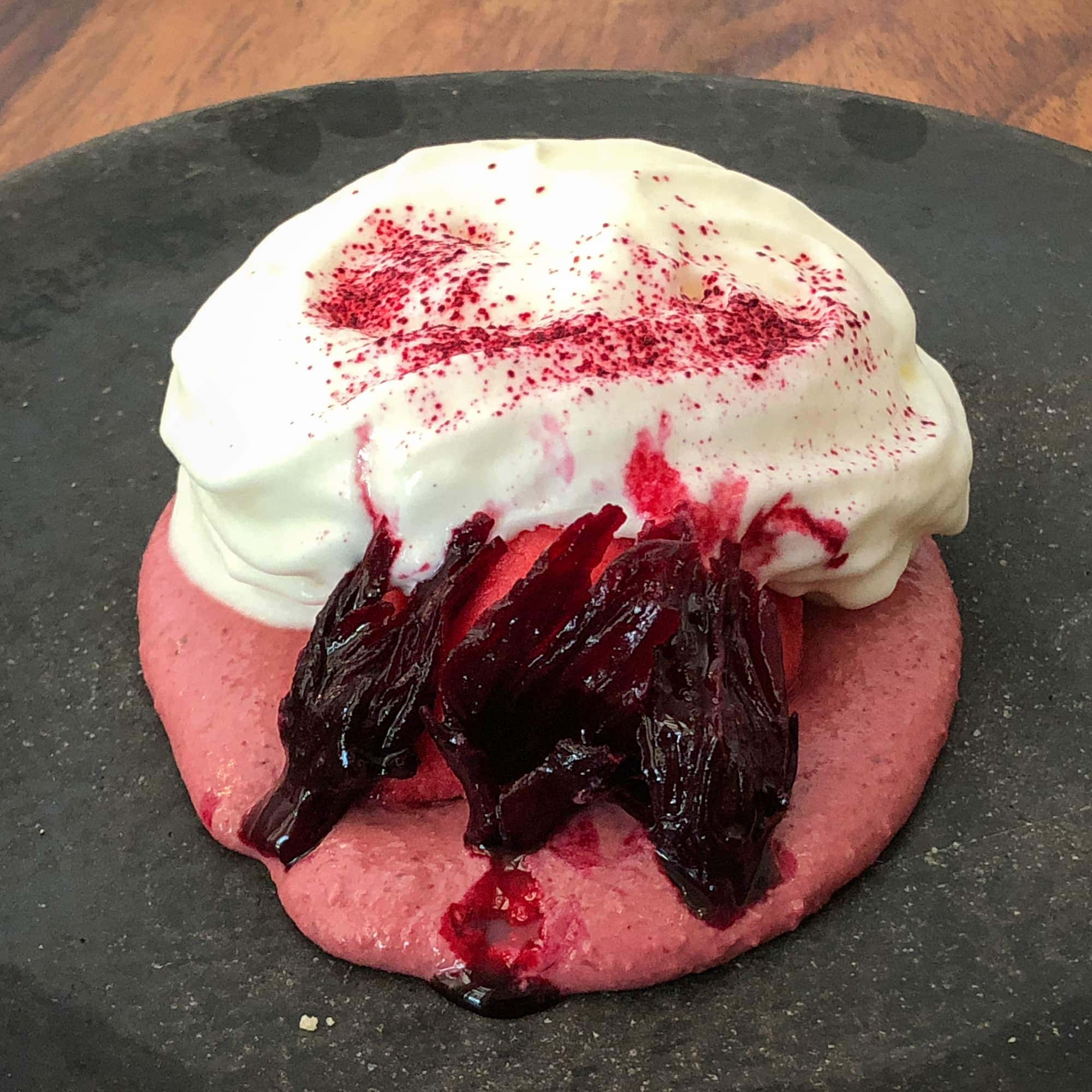 Rosetta
April 19, 2018
Chef Elena Reygadas opened Rosetta in 2010 after training at the French Culinary Institute in New York and working abroad in London. By 2014, she was recognized as Latin America's Best Female Chef.
Rosetta offers diners a charming interior, including a two-story, light-filled dining room and several smaller rooms. It's a great date spot.
I had a terrific 3-course a la carte lunch here, including a fresh heirloom tomato salad, great braised short rib with creamy polenta, and a pink mole dessert.
Reygadas also operates a small bakery, Panadería Rosetta, a block away.
Rosetta ranked #41 in Latin America in 2018, jumping to a well-deserved #27 in 2021.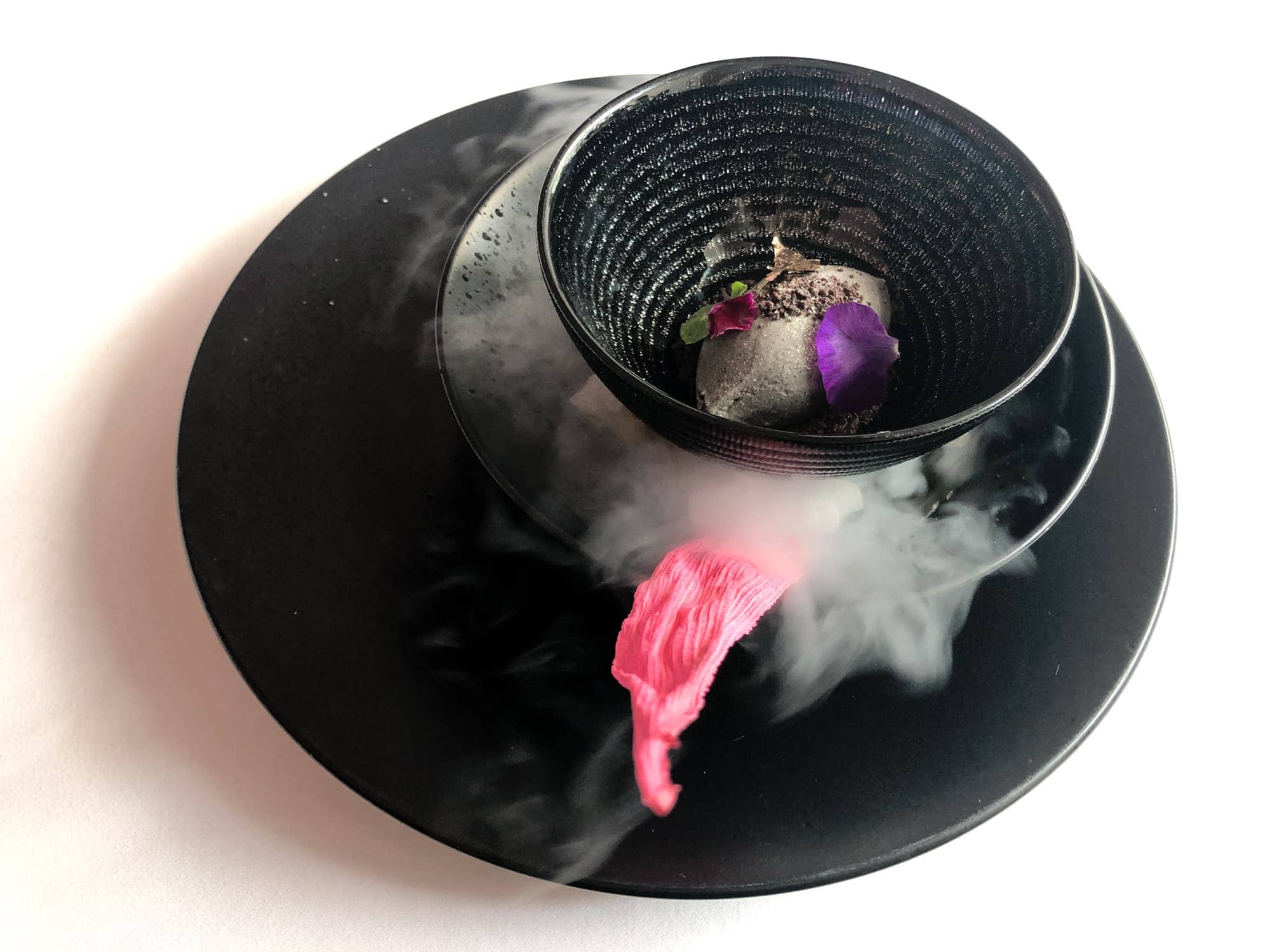 Dulce Patria
April 23, 2018
Mexican chef Martha Ortiz's Dulce Patria restaurant features plush red seating, which stands out amid white walls and tablecloths. The colorful experience extends into the menu, too.
I enjoyed multi-colored quesadillas, pork loin medallions in a yellow mole, purple rice, stellar charred maize and cacao ice cream.
In 2018, Dulce Patria ranked #48 in Latin America; however, it didn't rank in 2021.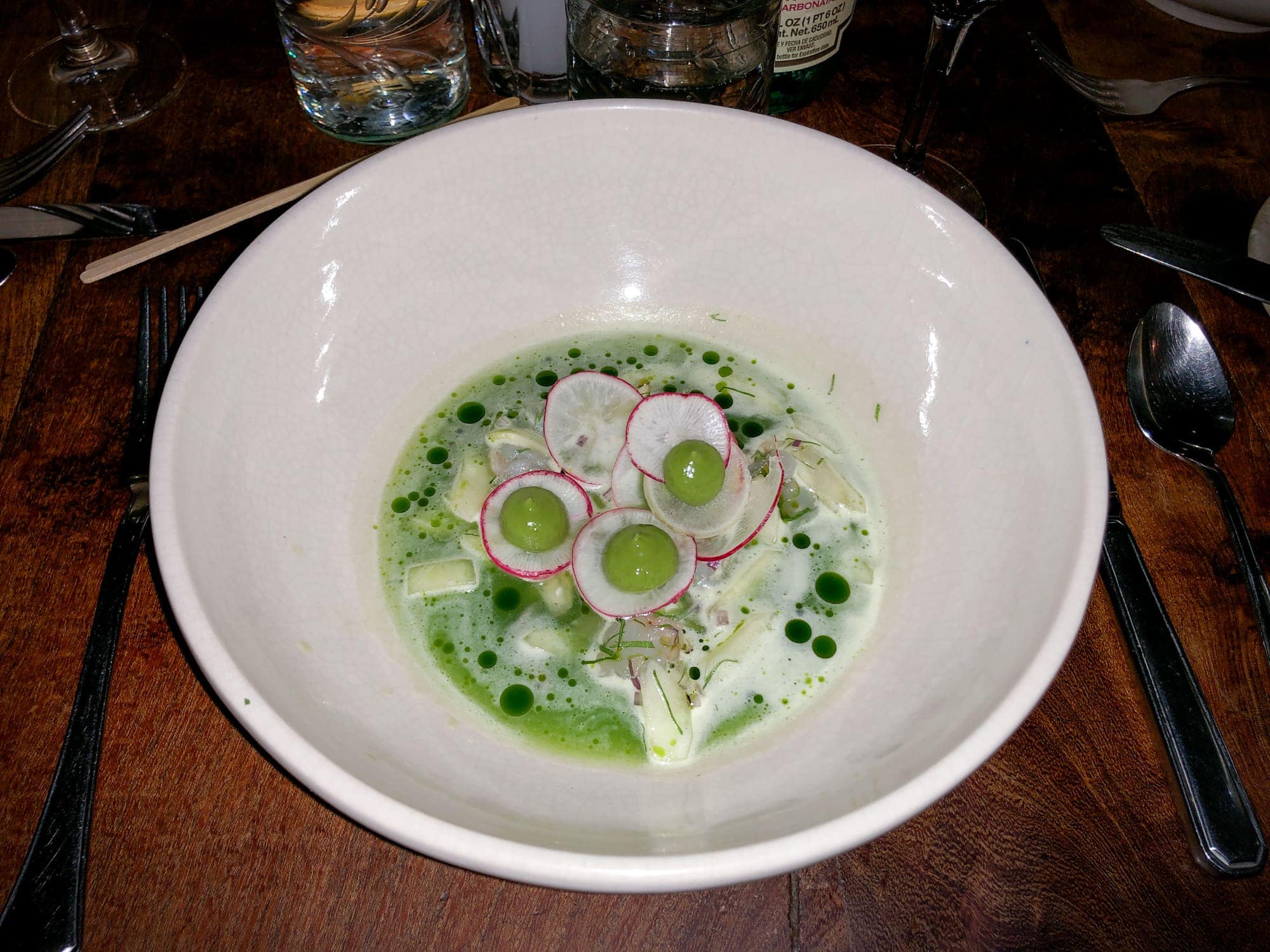 Maximo Bistrot
April 24, 2018
I had my eye on Maximo Bistrot in Mexico City's Roma neighborhood for a few years, as it was a block away from my friend's apartment.
When we finally made a dinner reservation during my last visit, I found it entirely too dark inside to take photos without relying on a flash.
We ordered the 4-course tasting menu, including several seafood dishes, a meat dish, and two desserts. I want to try Maximo Bistrot again for lunch.
The restaurant ranked #20 in Latin America in 2018 and #33 in 2021.
Bogotá, Colombia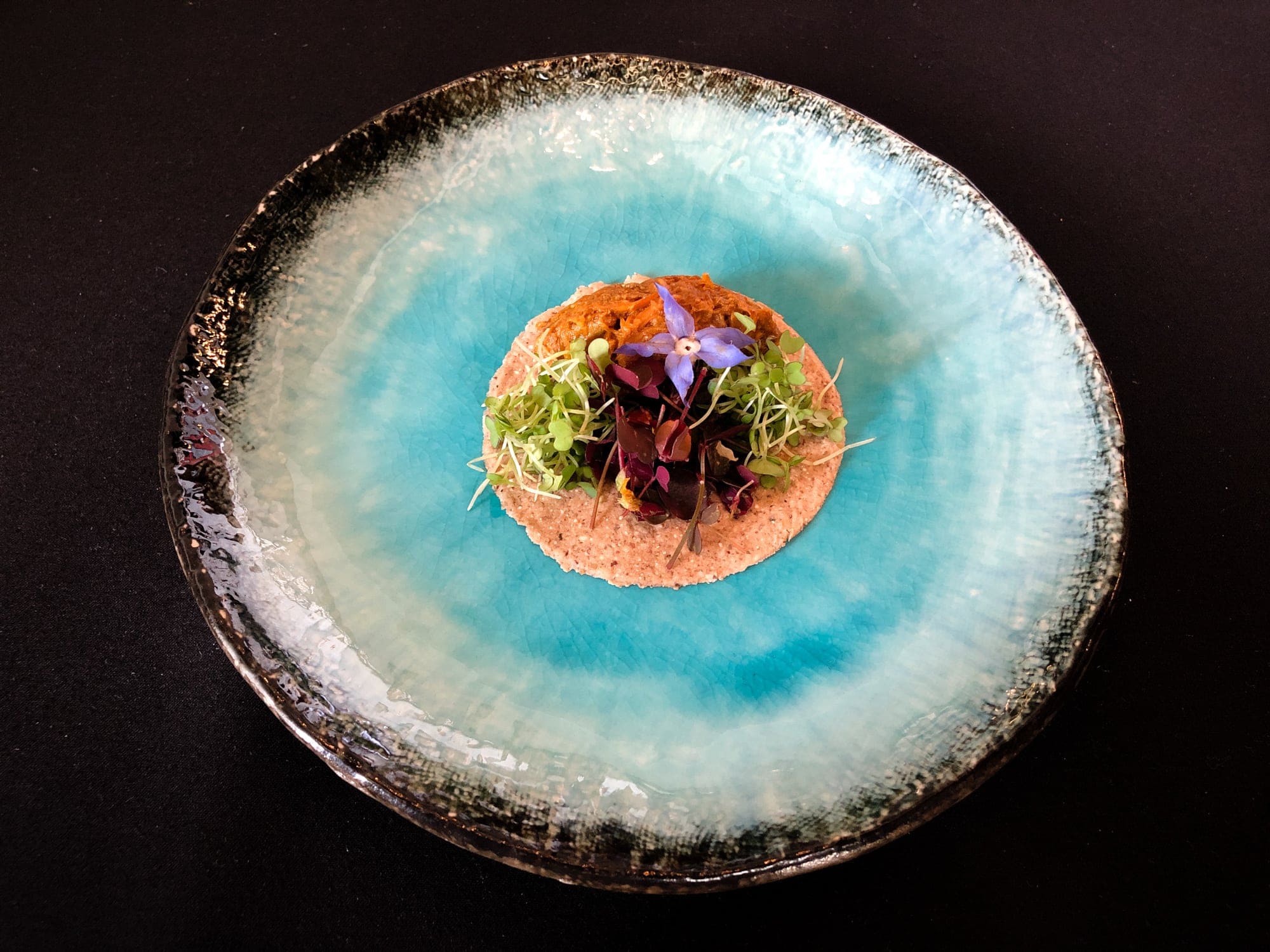 Leo
July 18, 2018
Three years after I left Colombia, I returned to visit friends and explore the exploding restaurant scene in the capital of Bogotá.
A highlight of my trip was a culinary tour of Colombia via the tasting menu at Leo, the flagship restaurant of chef Leonor Espinosa.
The experience was similar to the Mater Elevations menu at Central in Lima, with ingredients for dishes sourced from across the country. I also partook in juice pairings.
Colombia is one of the most biodiverse countries on the planet, and like Peru, its geographies include oceans, deserts, the Andes mountains, and the Amazon jungle.
Chef Espinosa uses the country's bounty with creative dishes beautifully presented in a stylish, modern restaurant.
It's a family affair, too, with her daughter working as a sommelier.
In 2018, Leo ranked #10 in Latin America; in 2021, it was #14. It's the only Colombian restaurant on the World's 50 Best list, coming in at #46 for 2021.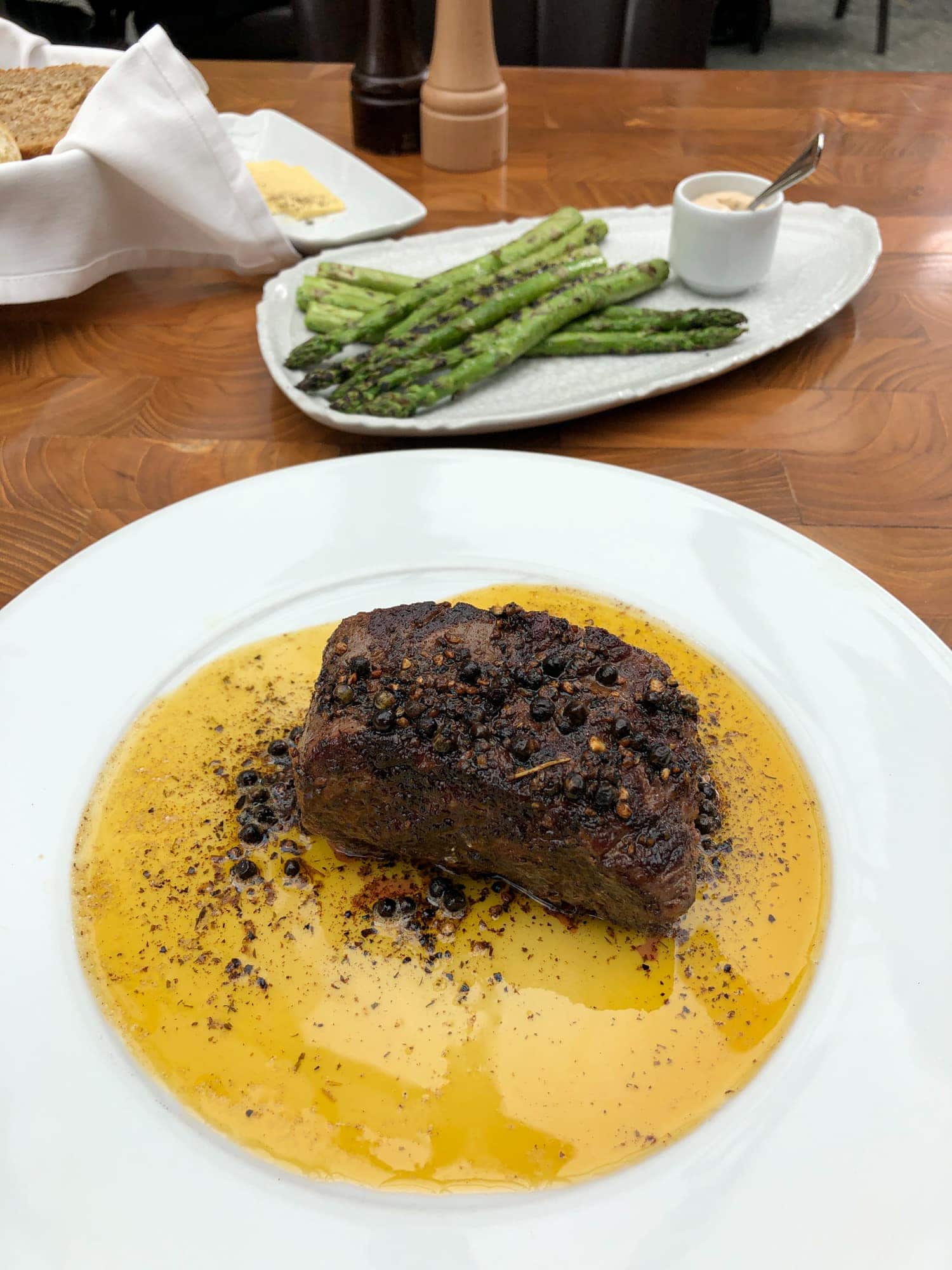 Harry Sasson
July 19, 2018
Tucked in a faux-Tudor mansion in the heart of Bogotá's trendy Chapinero Alto neighborhood, chef Harry Sasson has been serving Colombian diners for 24 years.
Walking into the building through the main entrance, you'd never suspect a gorgeous rear dining room encased in glass and white steel beams.
Natural light floods into the space, which would be just as relevant if it were attached to a modern art museum.
Here, meat is king, so I dined on a phenomenal filet with green and black peppercorns, served with tarragon butter and brandy sauce.
In 2019, Harry Sasson ranked #22 in Latin America and moved to #18 in 2021.
El Chato
February 4, 2019
Opened in 2017 in Chapinero Alto, El Chato is a contemporary bistro and the first restaurant by chef Alvaro Clavijo.
Clavijo studied at a hospitality school in Barcelona before working in some of the world's best restaurants in the U.S. and Europe.
I took a date to El Chato for dinner, so honestly, I can't say I focused much on the food, nor did I get decent photos due to the dim lighting.
I want to return for lunch the next time I'm in Bogotá to give it the complete Feastio treatment.
El Chato ranked #21 in Latin America in 2018 and #25 in 2021.
Related: Bogotá's Best Restaurants
São Paulo, Brazil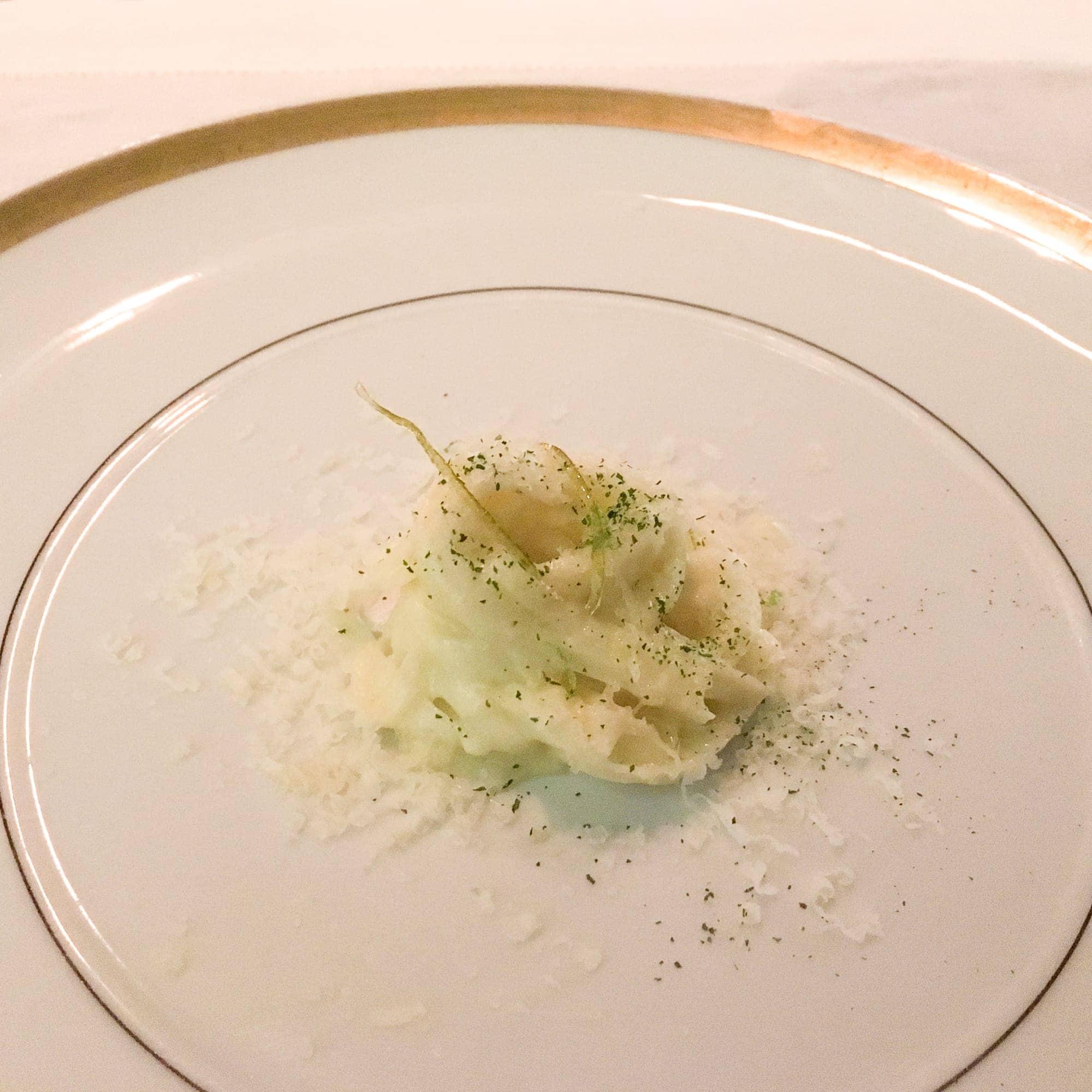 D.O.M.
November 15, 2016
I first visited Brazil in 2016 for a friend's grand wedding on a cliff overlooking the Atlantic Ocean.
I'd arrived a few days earlier, allowing enough time to dine at D.O.M., Brazil's best restaurant, with the soon-to-be newlyweds.
Seated at the chef's table near the glass-encased kitchen, we were treated to a wonderful dinner, including the signature palm heart fettuccine pictured above.
Chef Alex Atala was featured in Season 2, Episode 2 of Chef's Table.
In 2016, D.O.M. was ranked #3 in Latin America and #11 in the world. In 2021, it ranked #3 in Latin America.
***
There you have it, my ever-growing list of the best restaurants in Latin America.
It's been amazing to watch the various cuisines of this region, including Peruvian, Mexican, Colombian, and Brazilian, grow in popularity internationally.
While many of these restaurants are expensive by local standards, they can represent an excellent value for international travelers from the U.S., Europe, and Asia.
That cost-to-quality ratio is one of the many reasons I keep going back for more!