Over the last 20 years, Lima's best restaurants have helped propel Peruvian food onto the world's culinary stage.
Chef Gaston Acurio is credited with raising awareness of Peru's cuisine, most notably ceviche. He has since built a global restaurant empire on that authority.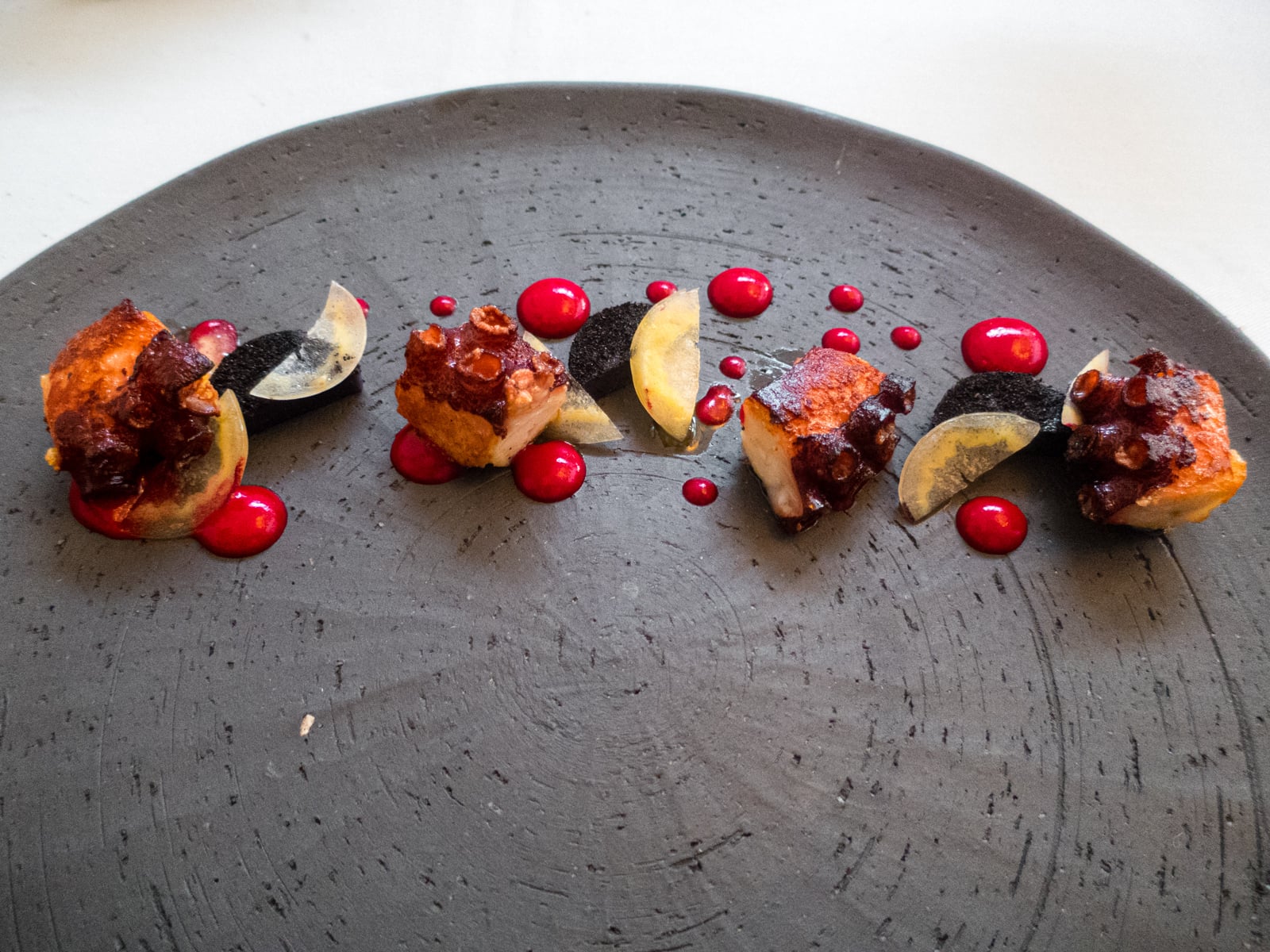 Younger chefs, many of whom are behind the restaurants on this list, continue to innovate, scouring the country for novel ingredients to prepare using modern techniques.
Outside of the United States and Colombia, I've spent the most time in Peru.
I used Lima, specifically, as a base to explore both Peru and other parts of South America from 2011 to 2012. And I've returned every few years since to try more of the best places to eat.
My list of Lima's best restaurants is based on a decade of travel to the Peruvian capital, the City of Kings.
Lima's Top Restaurants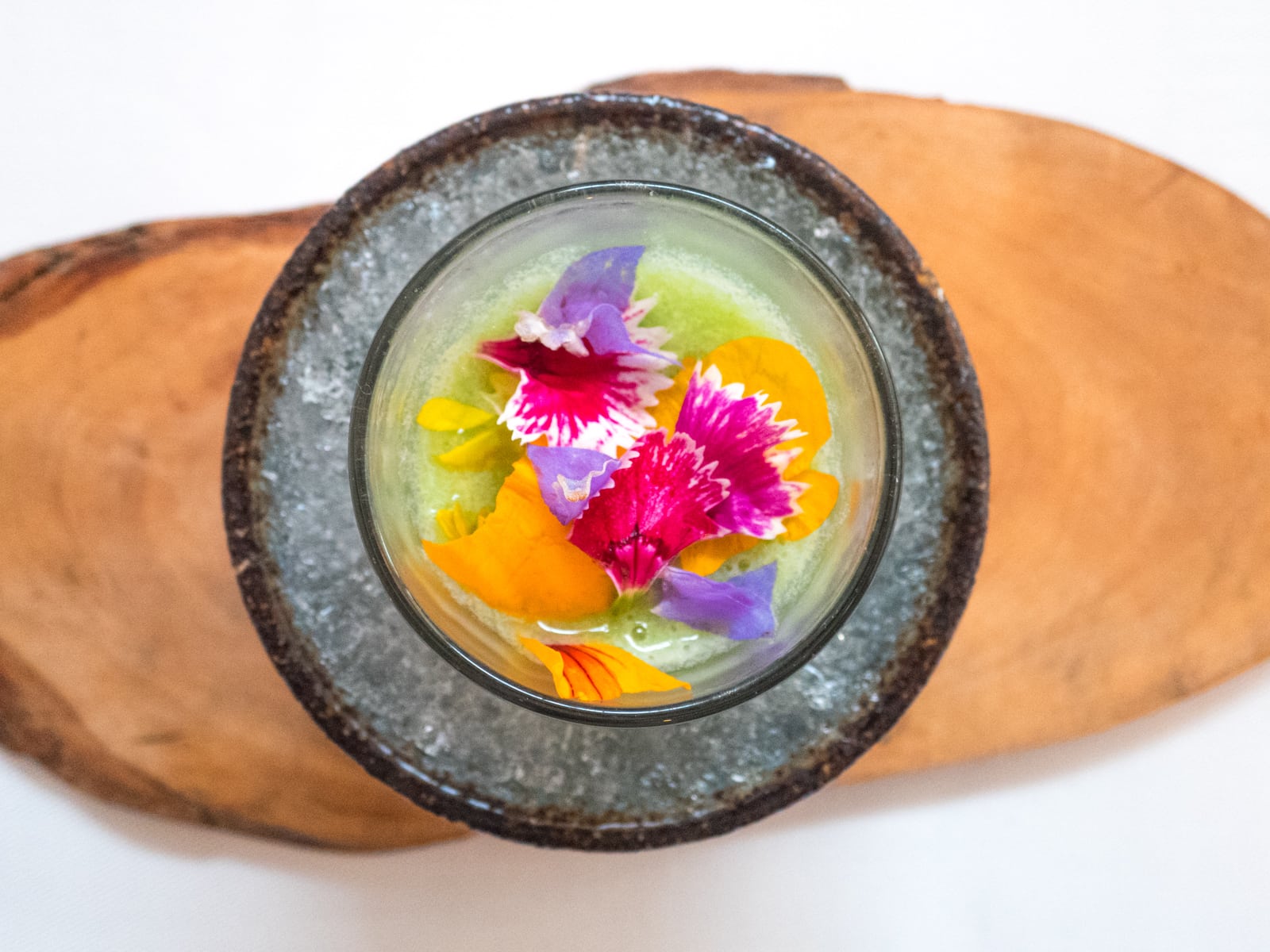 1. Central
My best meal in Lima was the Mater Elevations menu at the original Central location in Miraflores.
Virgilio Martínez's menu showcased ingredients from Peru's three regions: the Pacific coast (desert), the Andes mountains, and the Amazon.
I loved the creative use of ingredients combined with the artistic presentations. Every course was a work of art.
Highlights included colorful cactus milk, edible clay, octopus (pictured above), and beef heart (anticucho) with milk.
Martínez trained at Le Cordon Bleu in Ottawa and London before working in many high-profile restaurants, including Astrid & Gaston in Bogota and Madrid.
He then returned to Lima and opened Central in 2008. He met his wife, chef Pia Leon, and they worked together for several years before marrying.
After eating at Central in 2014, it was named the best restaurant in Latin America by the World's 50 Best Restaurants. As of 2022, Central is ranked number four.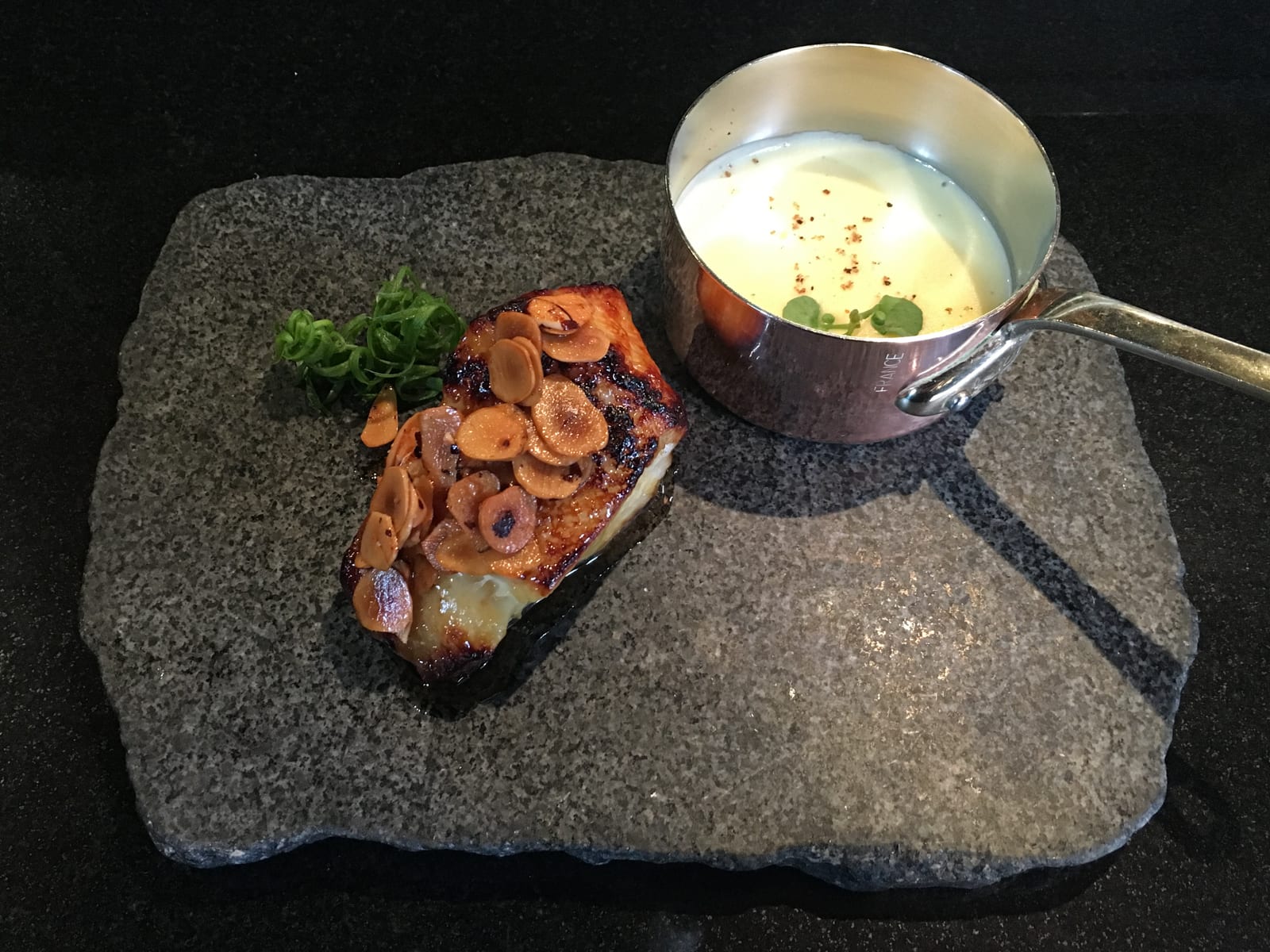 2. Maido
Another rockstar restaurant is Maido by chef Mitsuharu Tsumura.
Chef Tsumura specializes in Nikkei cuisine, a combination of Peruvian ingredients and Japanese cooking techniques.
Maido is the only place on this list of the best Peruvian restaurants I've been to three times.
Highlights of the tasting menu from my third visit include:
Two courses of ceviche
Cuy (guinea pig)
Miso-marinated cod
Tofu cheesecake ice cream
Maido was voted the best restaurant in Latin America by The World's 50 Best Restaurants in 2017, 2018, and 2019. In 2021, it ranked number two.
Related: Dining at the World's Best Restaurants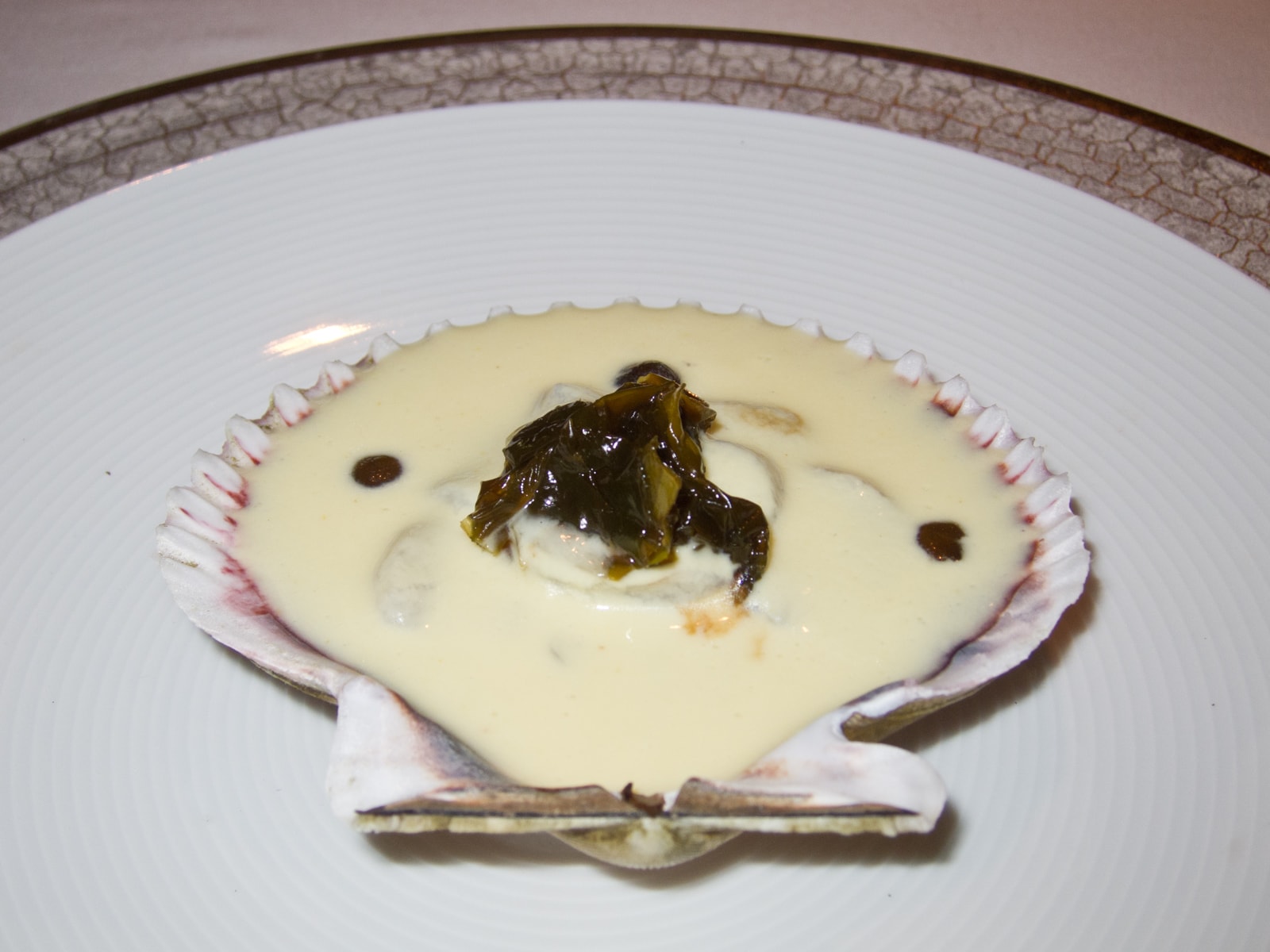 3. Astrid & Gaston
In 1994, Gaston Acurio opened his first restaurant, Astrid & Gaston, with his German wife Astrid, a pastry chef he met at Le Cordon Bleu in Paris.
Together, they grew their restaurant into the number one place to eat in Lima and thus elevated Peruvian gastronomy.
I dined there in 2011 while the restaurant was still in its original Miraflores location.
Highlights of the 11-course tasting menu included tubers, a cuy taco, two ceviche courses, Wagyu beef with raspberry sauce, and cannelloni with aji (pepper) ice cream.
In 2014, Astrid & Gaston moved to a 300-year-old mansion in nearby San Isidro, where they've continued to serve contemporary Peruvian dishes.
A former #1, Astrid & Gaston ranked 4th on the 2021 list of Best Restaurants in Latin America.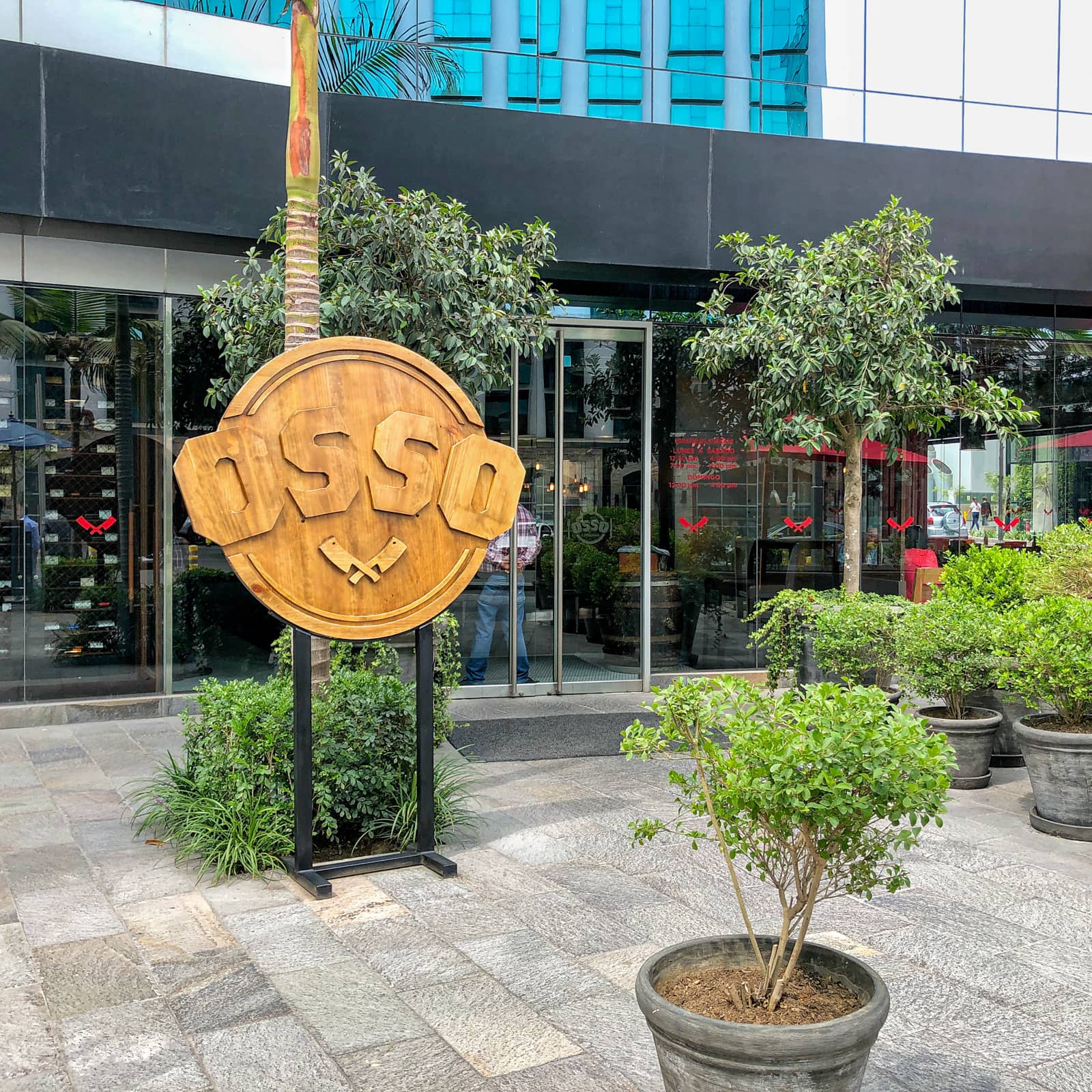 4. Osso
In 2013, following his sustainable butchery training in San Francisco and France, Renzo Garibaldi returned to Lima and opened Osso in the La Molina district.
Located on the city's eastern edge, La Molina is one of Lima's safer, cleaner, and upscale districts. It's also less touristy than Miraflores and Barranco near the coast.
After gaining some success, he opened a second, more convenient location in San Isidro's business district.
It's this second location where I dropped in for a lunch of tenderloin with a truffled puree of potatoes and rich chocolate fondant cake with vanilla ice cream.
Diners can choose from an a la carte menu or a tasting menu. For traditional Peruvian cuisine, try the lomo saltado.
An on-site deli offers fresh meats and sausages for purchase and house-made sauces and condiments.
In 2021, Osso was ranked the 17th best restaurant in Latin America.
Related: Best Restaurants in Latin America
5. Kjolle
Kjolle takes its name from an orange-flowering tree in the Peruvian Andes. The restaurant reflects chef Pia Leon's ever-evolving culinary style.
Leon previously worked in Astrid & Gaston and abroad at the Ritz Carlton in New York City.
She began working at Central at age 21, contributing to its ascent to the #1 restaurant in Latin America in 2014 (displacing her former employer, Gaston Acurio).
Following her success at Central, Leon opened Kjolle in Lima's bohemian Barranco district.
There, she continues to showcase Peru's biodiversity through creative a la carte and tasting menus. Kjolle was ranked #52 in Latin America for 2021.
Note: Kjolle is the only restaurant on this list I haven't eaten at personally; however, it's atop my list of places to try on my next visit to Lima.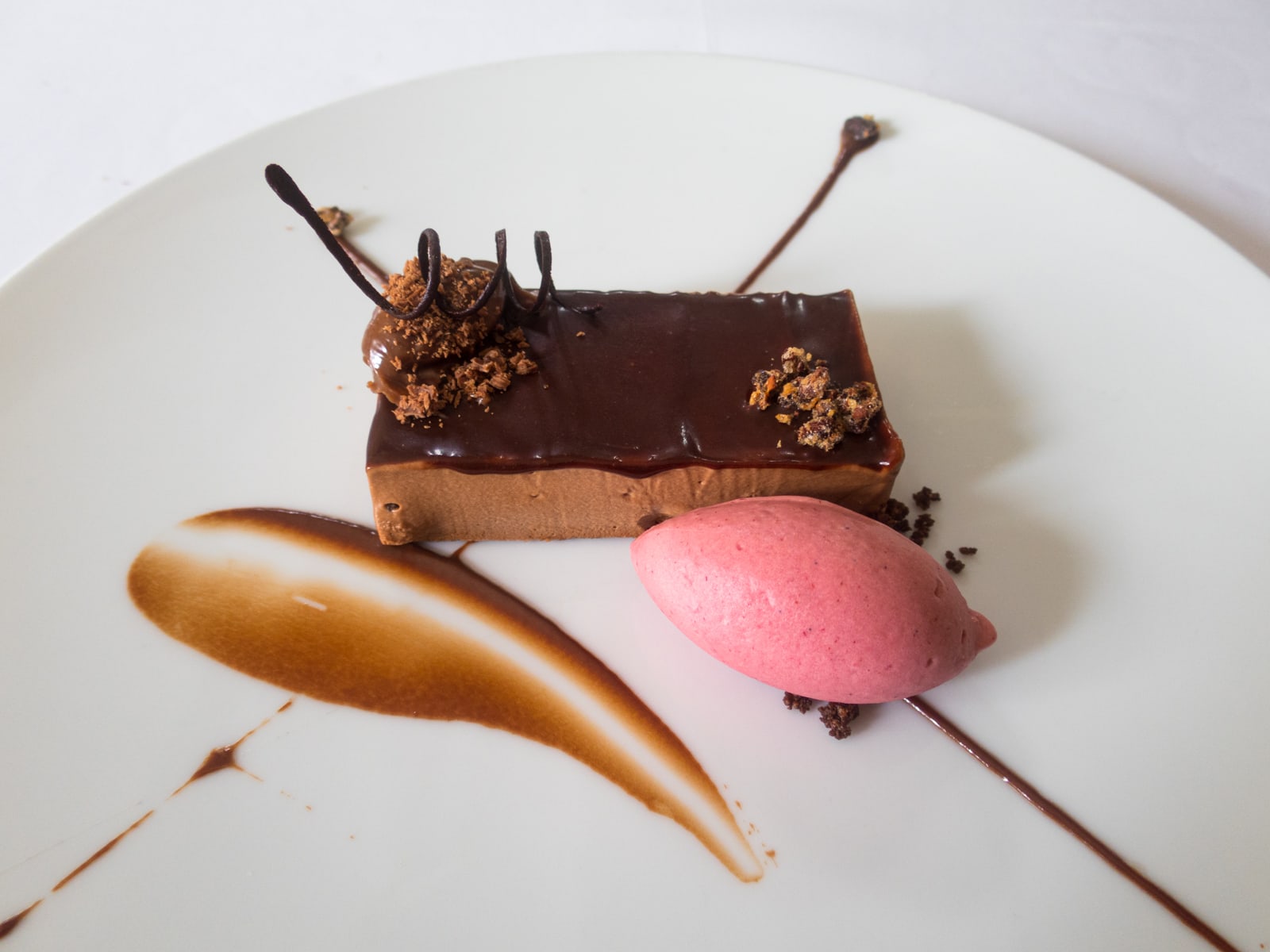 6. Rafael
In the 90s, Rafael Osterling traded lawyering for chef whites when he went to study at Le Cordon Bleu.
Upon graduating, he worked at kitchens in London and Paris before returning to Lima and opening his eponymous restaurant.
Rafael is housed in a townhouse in the Miraflores district, a block west of Maido. The menu reflects a confluence of Peruvian, Italian, and Asian influences.
Expect excellence, whether you order the ceviche with the fish of the day and avocado or the cacio e pepe gnocchi.
I fondly recall my last meal of roast duck foie gras with toast and peaches, grilled yellowfin tuna with basil emulsion, and chocolate dessert.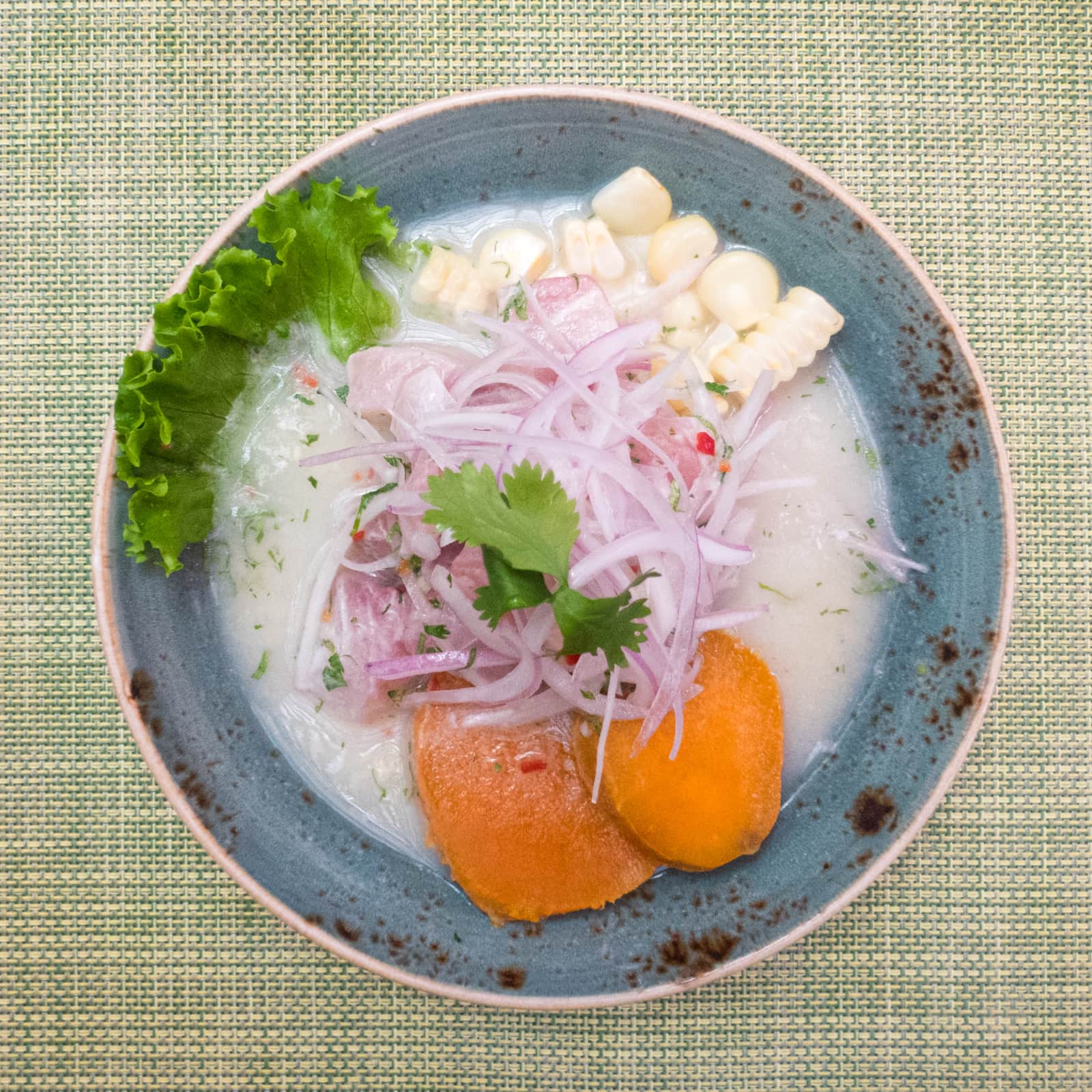 7. La Mar Cebichería Peruana
Named after the avenue on which it's located in Miraflores, La Mar Cebicheria Peruana is one of Gaston Acurio's many celebrated restaurants in Lima.
Here, you'll find a menu full of Peruvian flavors, including the best ceviches and fresh fish. After all, "La Mar" means "the sea" in Spanish.
La Mar is only open for lunch to ensure you're getting the freshest ingredients. Drop by between 12 to 5 pm Tuesday to Thursday or 12 to 5:30 pm Friday to Sunday.
I recommend going early as La Mar is a perennial favorite among Lima's residents.
Note: While "cebiche" is typically spelled with a "b" in Lima, I've chosen to use the more common variant outside of Peru, which is "ceviche" with a "v."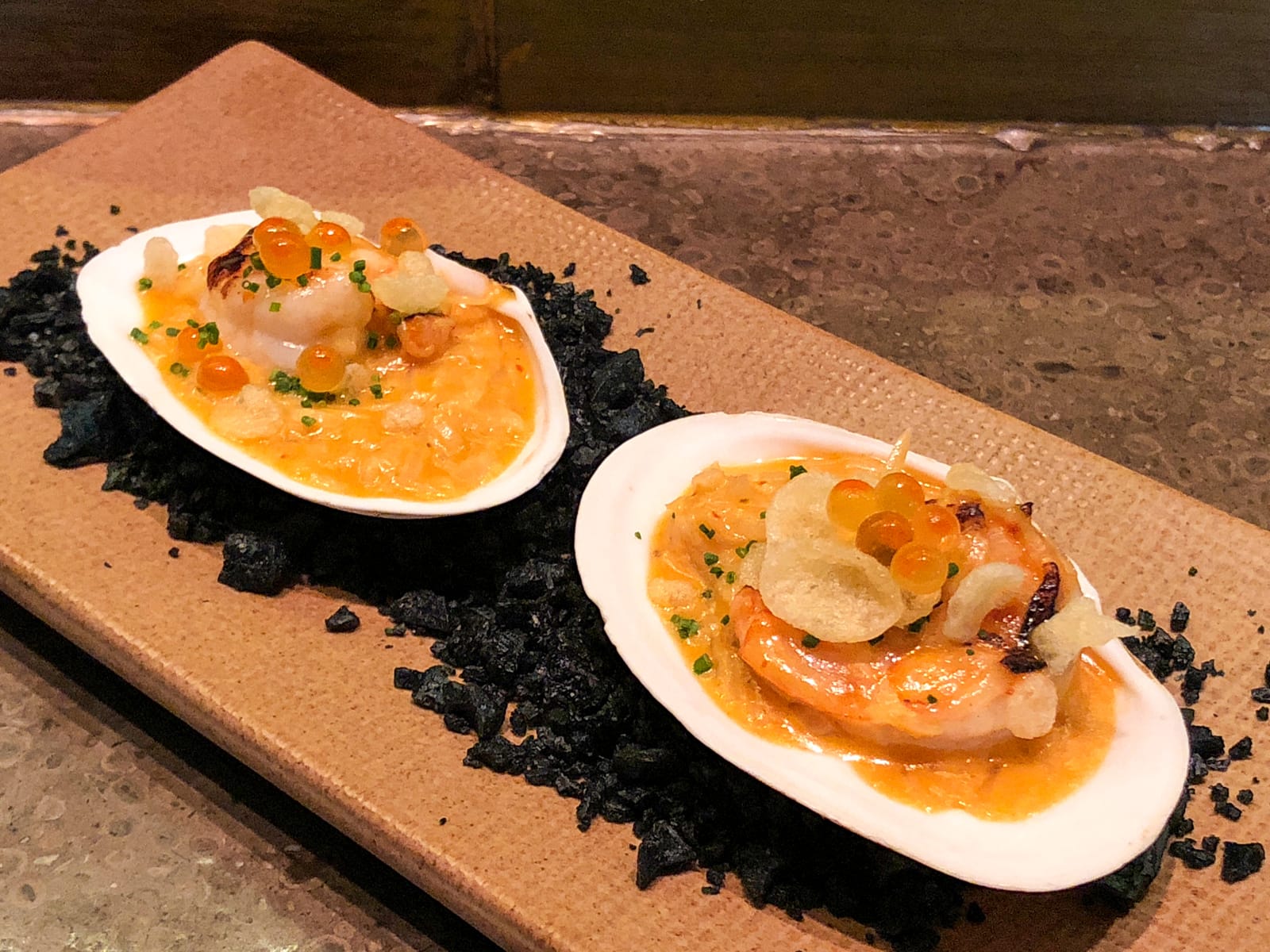 8. Osaka
Osaka is a Peruvian chain specializing in Nikkei cuisine. Specifically, they serve fresh sushi, tiradito, and Peruvian izakaya.
The San Isidro location occupies a below-ground space with a chic outdoor bar and lounge, indoor seating, and a sushi bar.
For a heavenly bite, try the tuna with foie gras, and I also enjoyed the grilled shrimp with leek and red curry.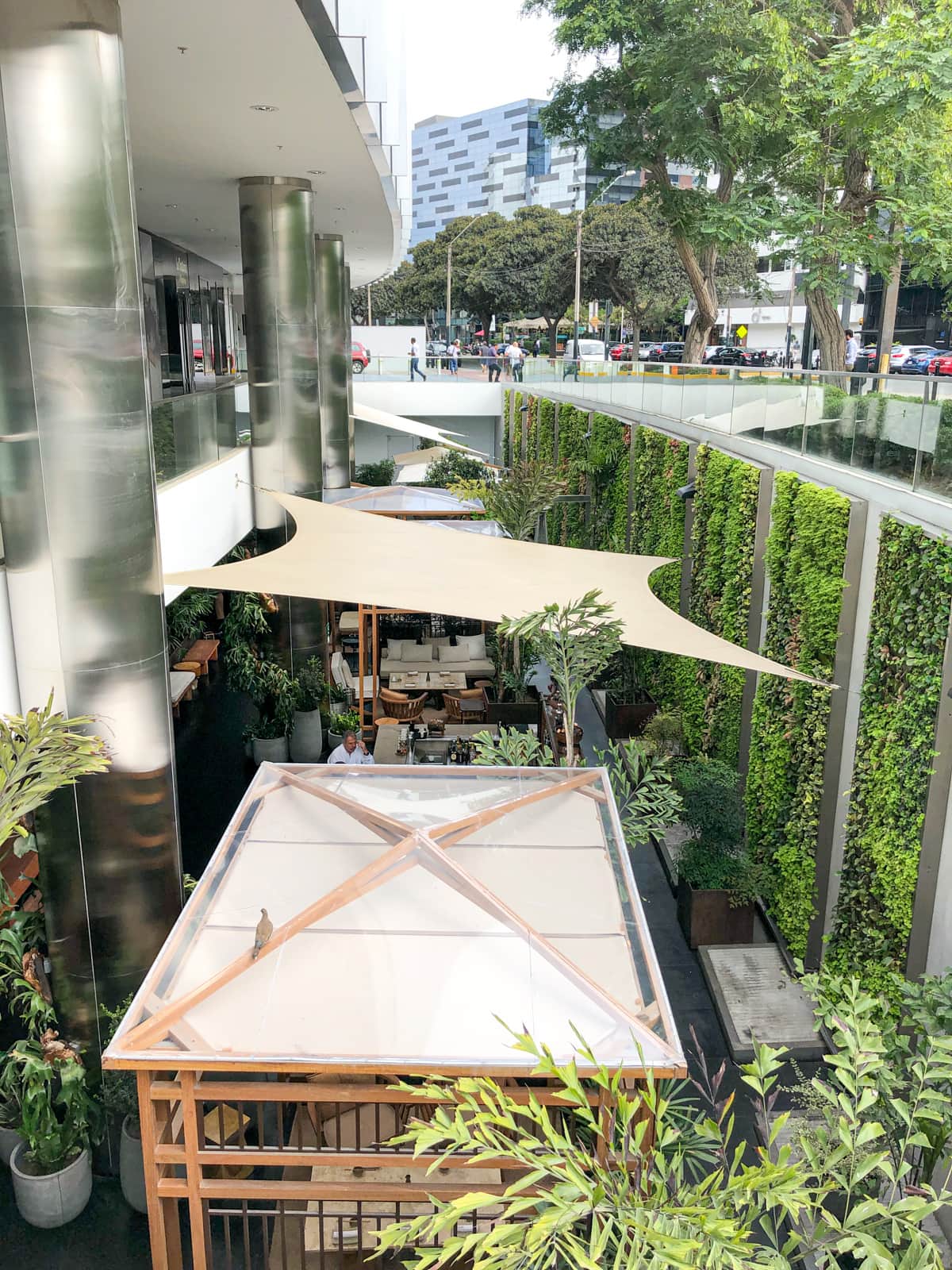 Even the dessert I ordered was decadent -- Amazon chocolate dulce de leche with lemongrass ice cream and meringue.
Osaka has expanded internationally to Buenos Aires, Sao Paulo, Quito, Bogota, Miami, and London.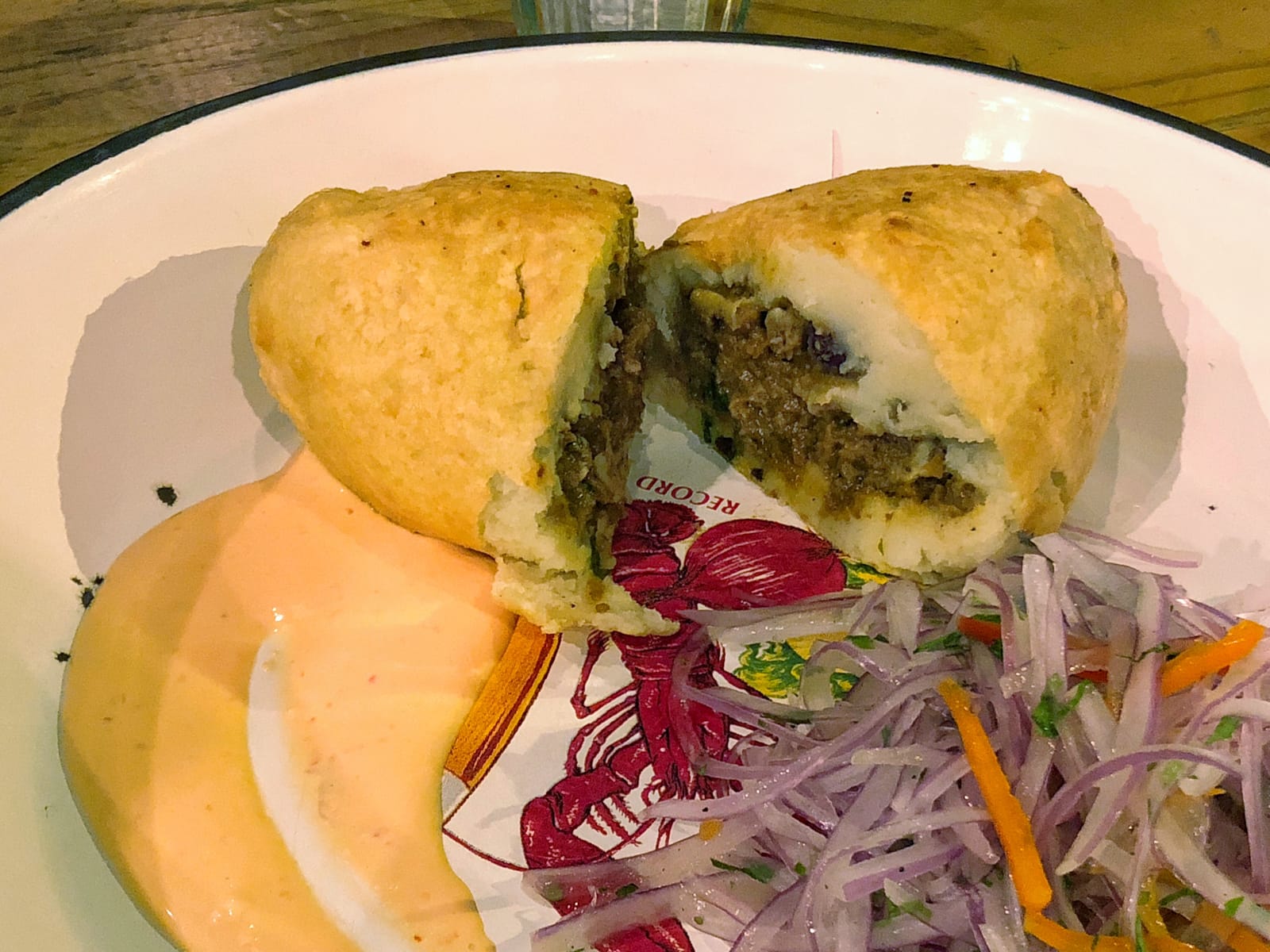 9. Isolina
Chef Jose del Castillo turned a 114-year-old house in Barranco into Isolina, a traditional Peruvian tavern "where the spontaneous laughs and the freedom to eat as everyone wishes are celebrated."
Named after his mother, herself a restaurant owner, Castillo's focus at Isolina is "the forgotten recipes in old notebooks," harkening to a time when family-style meals relied on less costly organ meat.
Expect large portions and intriguing dishes, such as pickled pig's feet and onions, beef brain omelet with nutmeg and parmesan, and beef kidneys in red wine.
Try the suckling pig sandwich based on a family recipe or the short rib stew if offal isn't your thing.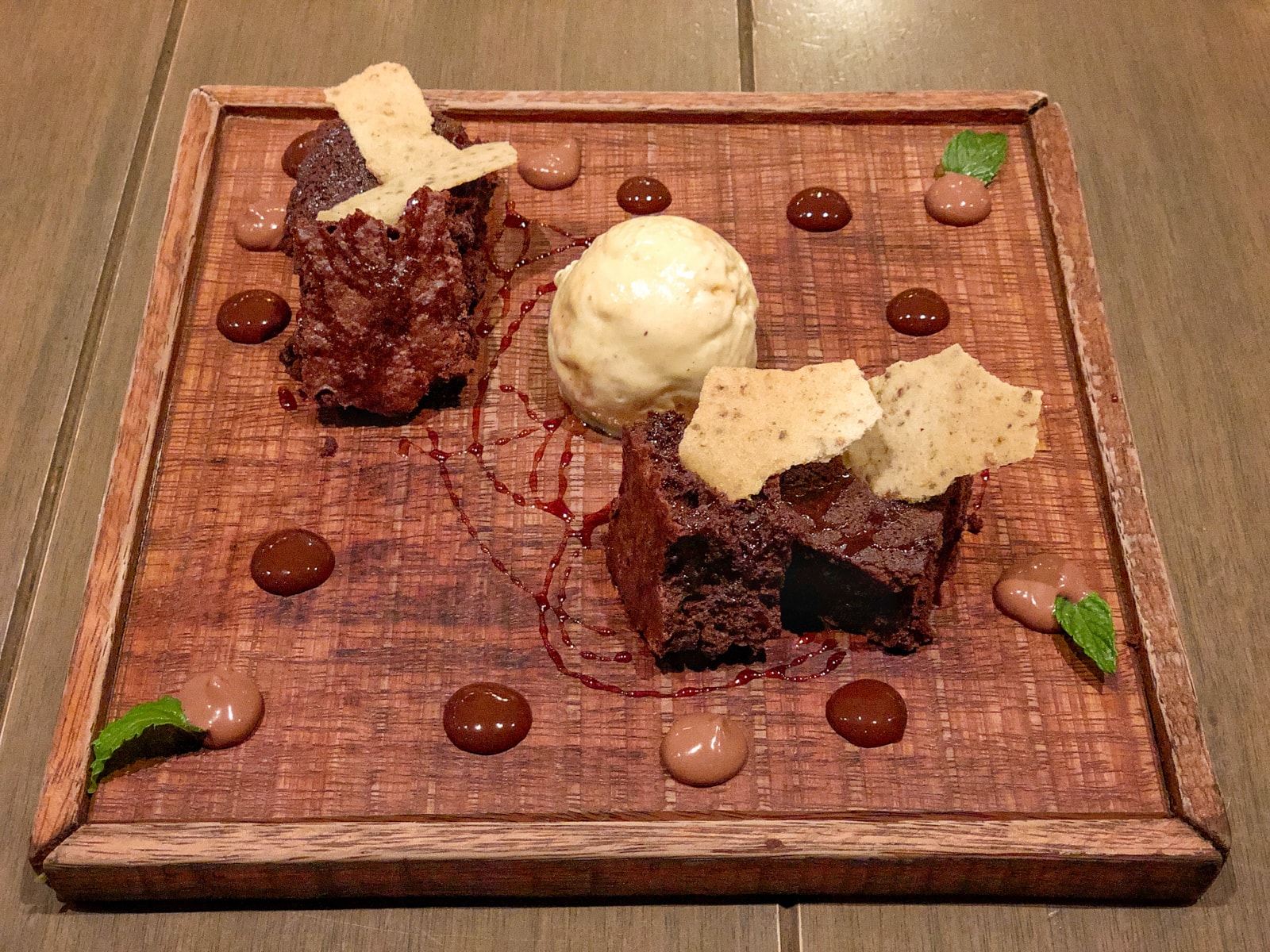 10. amaZ
Editor's Note: amaZ is permanently closed.
When you think of Peru, Machu Picchu surely comes to mind. Mountain enthusiasts will think of the Andes, while surfers gravitate to the long Pacific coast.
But did you know the Amazon rainforest covers 60% of the country? There's an immense amount of biodiversity that's often overlooked.
Opened in 2012, amaZ Restaurante is chef Pedro Miguel Schiaffino's effort to promote and preserve the Amazon's natural resources.
A year later, Anthony Bourdain featured amaZ on a Peru episode of Parts Unknown.
My dinner included wild boar empanadas, Amazonian fish wrapped in bijao leaves, turmeric rice with Brazil nuts, and chocolate and Brazil nut ice cream.
In 2018, amaZ ranked #48 on Latin America's best restaurants list.
***
The best restaurants in Lima, Peru, run the gamut from world-class fine dining to casual, family-style cevicherias.
There's a reason I continue to return to Lima again and again — it's one of Latin America's top culinary destinations. Go to the source, and you'll be richly rewarded.
If you're looking for more ideas of where to eat in Lima, consider these spots; they're next on my list to try.