The best East Austin restaurants include barbecue and tacos by award-winning chefs and a range of world cuisines from Italian and Indian to Japanese and Peruvian.
My first three years in Texas were spent living in downtown Austin before I moved east of the I-35 highway that bisects the city from north to south.
I've since spent more time eating on the east side than in any other part of Austin; as a result, I have lots of recommendations to share.
This list of the best restaurants in East Austin is organized alphabetically, first by cuisine and second by restaurant name.
I've purposefully curated a list that reflects the diversity of what's available.
Cuisines
American
Asian and Indian
Barbecue
European
Latin American and Caribbean
Vegetarian and Vegan
American
Birdie's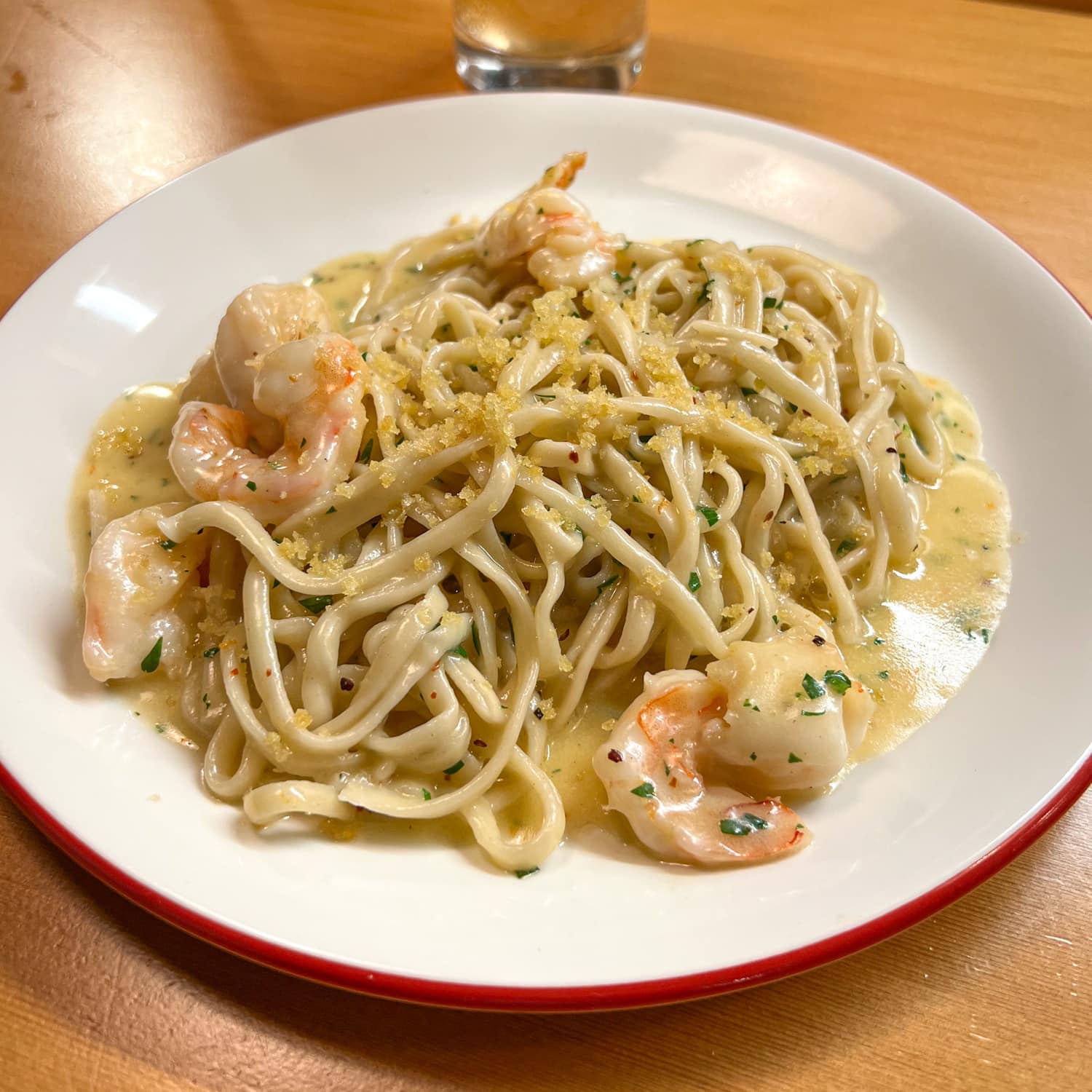 One of the best new restaurants to open in East Austin since 2021 is Birdie's, a family-run, counter-service spot by Houston native Tracy Malechek-Ezekiel and her partner Arjav Ezekiel.
At wildly popular Birdie's, you'll find fresh, seasonal American dishes with Italian and French influences that change daily, along with an extensive wine list.
Highlights of my first dinner included a buttery shrimp scampi and vanilla soft serve with blood orange Agrumato. The small plates are meant to be shared.
Happy hour and dinner at Birdie's is first come, first serve, so get there early as the wait in line can be long.
Birdie's was named the 2023 Food & Wine Restaurant of the Year for its food and commitment to fostering a healthy work environment.
2944 E 12th St Unit A, Austin, birdiesaustin.com
Dai Due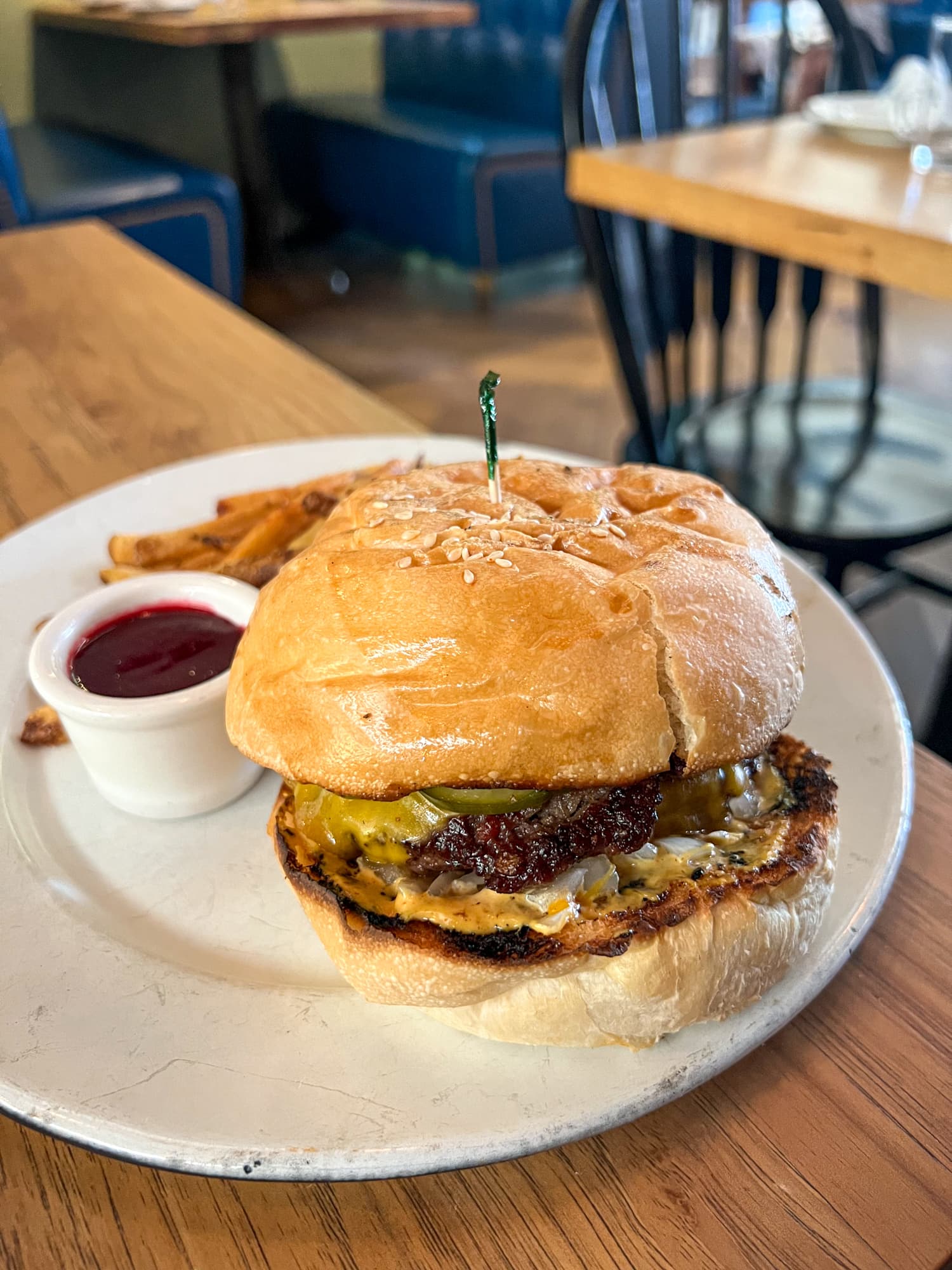 Dai Due is located at the northernmost tip of East Austin. It's a farm-to-table restaurant and butcher shop serving one of the best burgers in the Texas capital.
Chef/owner Jesse Griffith's dry-aged Wagyu double cheeseburger with beef fat fries is a must for craft burger fans.
Griffith is committed to sourcing local Texas ingredients within 200 miles of Austin and emphasizing wild game.
Carnivores will appreciate the full menu, which features grilled dishes like a coffee-cured Nilgai antelope leg filet, wild boar boudin stuffed quail, and a smoked pork porterhouse chop.
In addition to opening the restaurant in 2006, Griffith launched the New School of Traditional Cookery, which offers a weekend hunting class that teaches participants how to hunt, prep, and cook great food.
2406 Manor Rd, Austin, TX, daidue.com
Launderette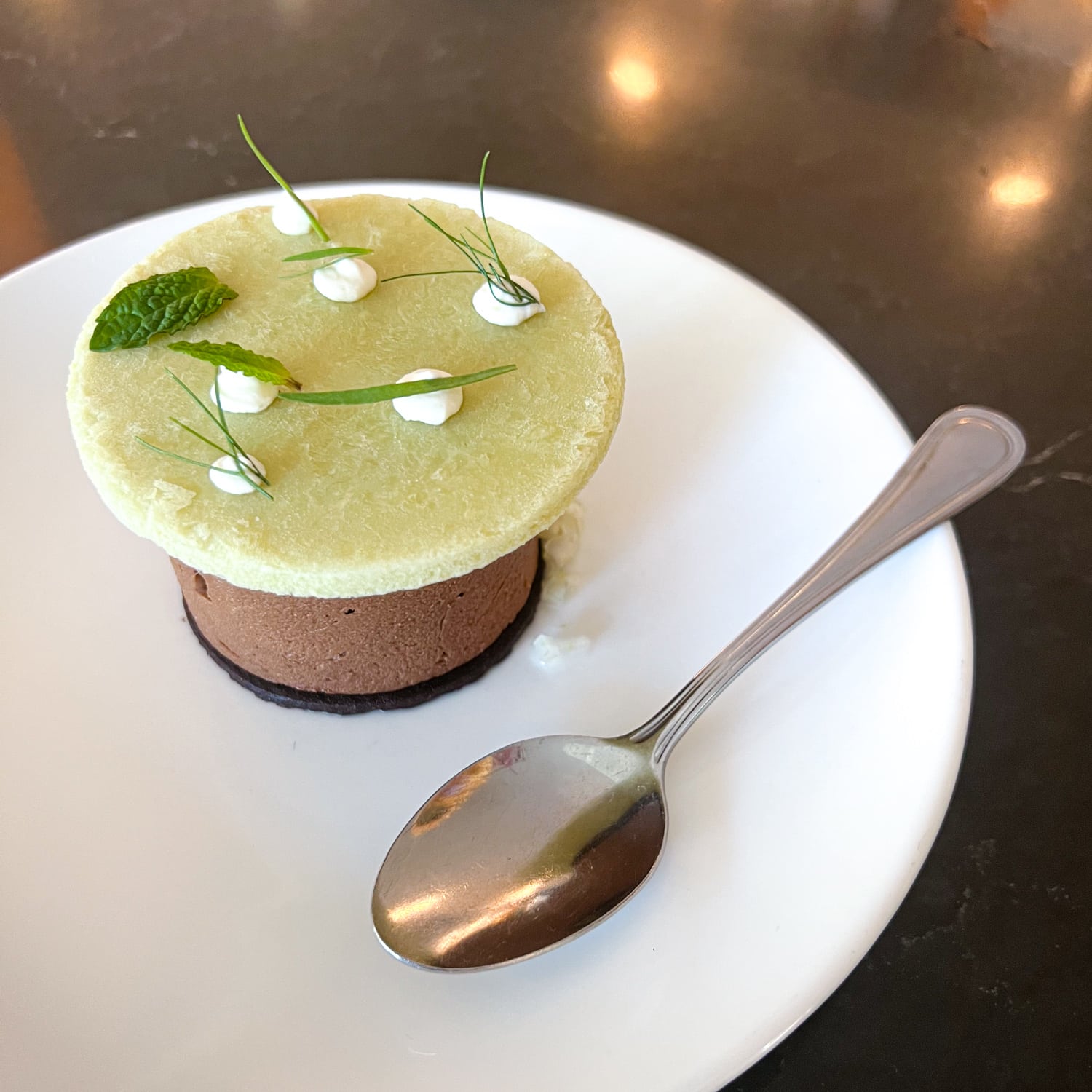 One of my overall favorite restaurants in the city is Launderette in the residential Holly neighborhood of East Austin, a few blocks north of the Colorado River.
This New American restaurant is in what was once a laundromat, though you'd never know it from the interior.
Launderette is one of the best places for Sunday brunch in Austin; I'm partial to their blueberry pancakes and anything on the dessert menu.
The handful of tables on the shaded patio is also excellent for a quiet happy hour or romantic dinner date.
2115 Holly St, Austin, launderetteaustin.com
Salt & Time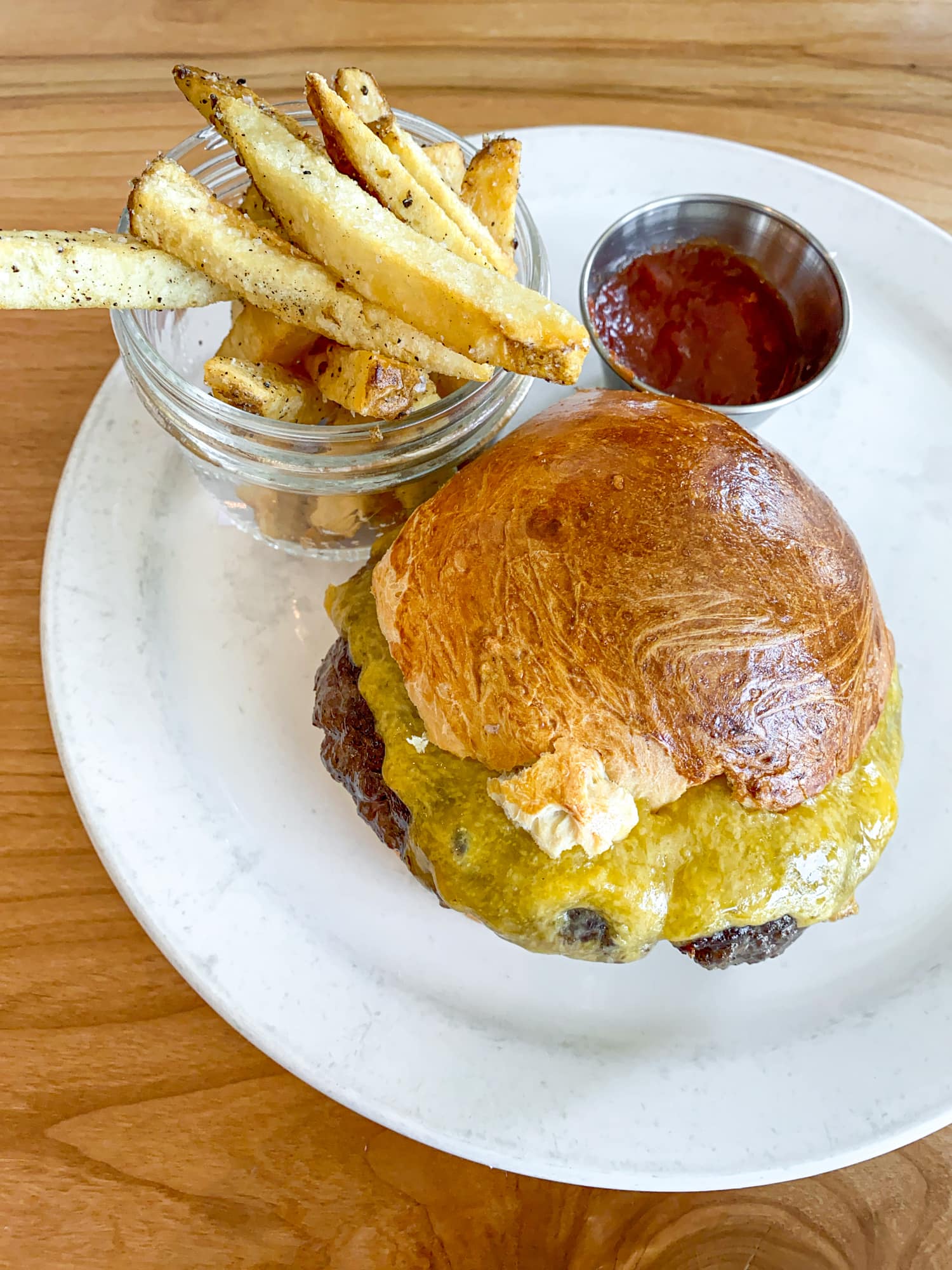 Salt & Time is another butcher shop and restaurant in East Austin serving mouthwatering burgers.
They use a half-pound of daily steak trimmings for the burgers and serve them alongside perfectly seasoned beef-fat fries.
Chef/owners Ben Runkle and Bryan Butler are "committed to sourcing whole animals directly from Texas ranches."
Additional menu highlights include a charcuterie board, burrata, beef-fat fried chicken, and a 20-ounce 60-day dry-age Angus porterhouse steak with two sides.
1912 E 7th St A, Austin, TX, saltandtime.com
Sour Duck Market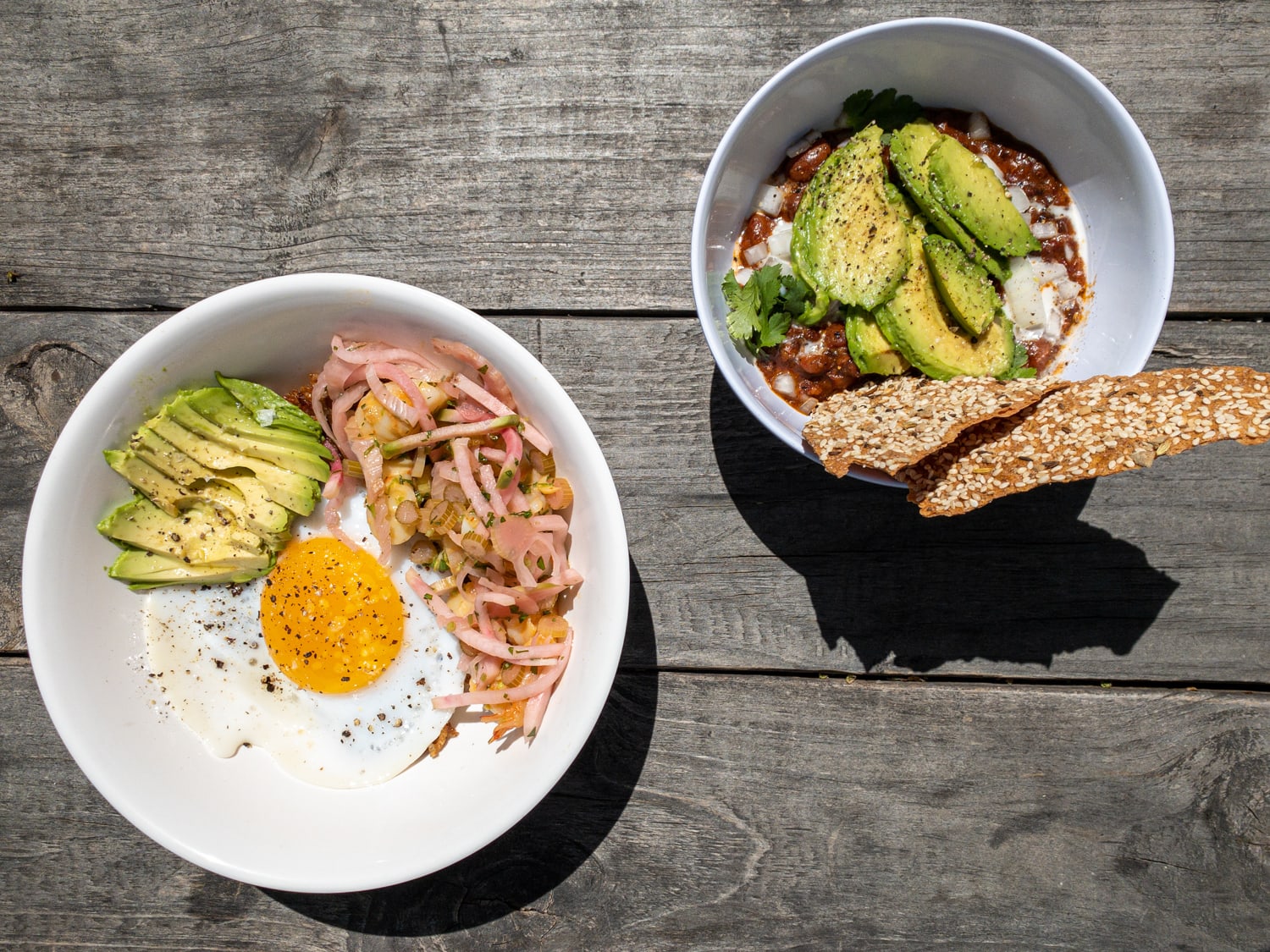 Chef Bryce Gilmore of Odd Duck and Barley Swine expanded his local restaurant empire into East Austin when he opened Sour Duck Market.
This casual restaurant, bakery, and beer garden is a great place to go and hang out when patio weather is at its best (April to May and October to November).
Whether you're getting a breakfast taco, pretzel with queso, or double cheeseburger on a challah bun, you can count on fresh ingredients and a relaxed atmosphere.
I'm a fan of the chocolate chip cookies here, which tend to appear in the pastry displays of coffee shops around the city.
1814 E Martin Luther King Jr Blvd, Austin, TX, sourduckmarket.com
Uptown Sports Club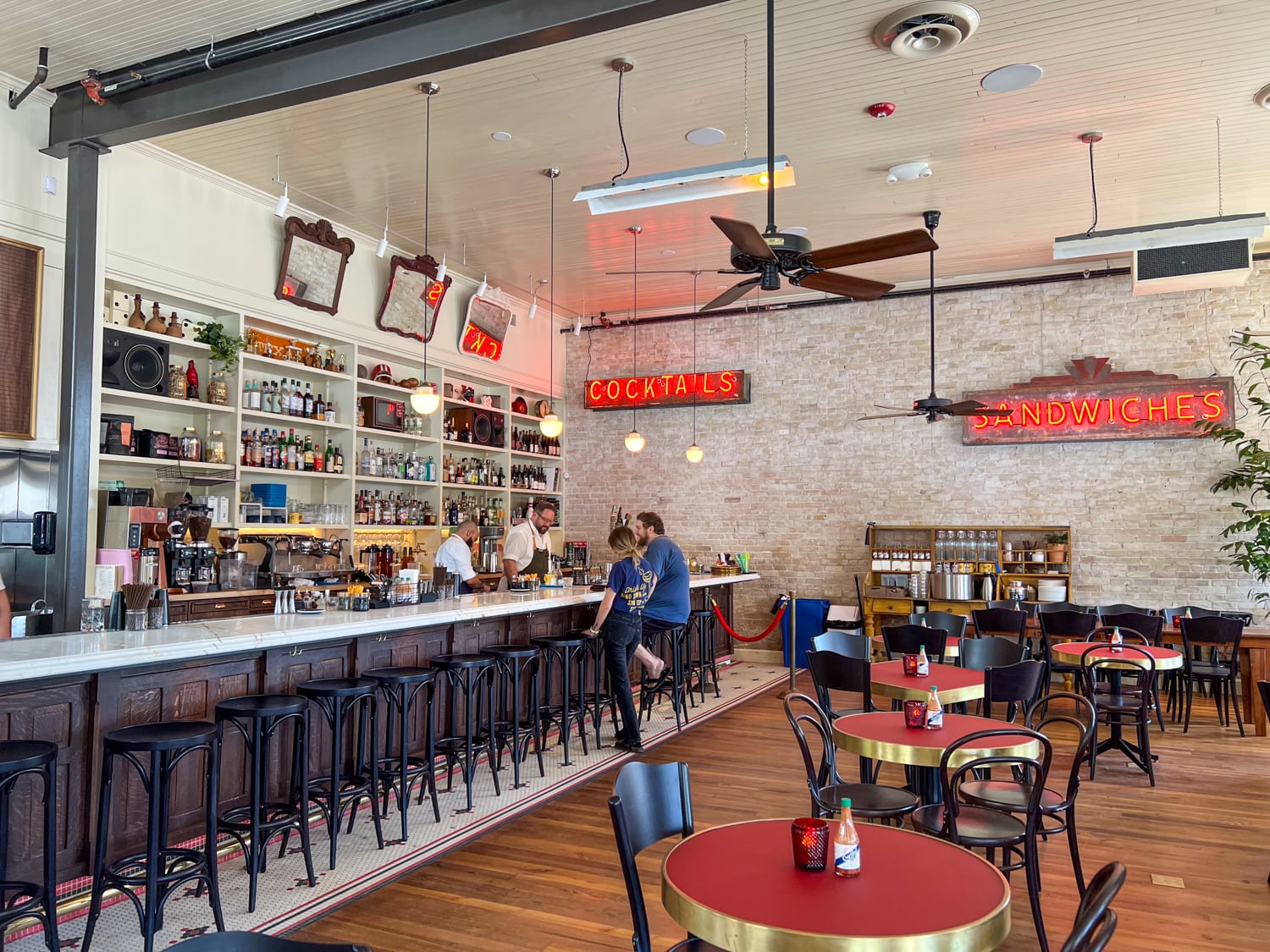 The rebirth of the Uptown Sports Club, a neighborhood restaurant dating back to 1949 that long ago closed and fell into disrepair, is thanks in large part to the vision of Aaron Franklin.
He and his business partner took on the expensive task of renovating a building that looked fit for demolition.
The new version features "a Texan take on Louisiana homestyle brasserie fare," according to the website.
Walking inside for the first time, I was impressed by how clean and stylish it looked.
After sitting at the bar, I enjoyed a very cajun lunch with gumbo, a shrimp po'boy, and a luscious bread pudding with caramel sauce.
Whether you're looking for a quick coffee, cocktail, or a tasty meal, they've got you covered. No reservations are required or even accepted. Walk-ins only.
1200 E 6th St, Austin, TX, uptownsports.club
Via 313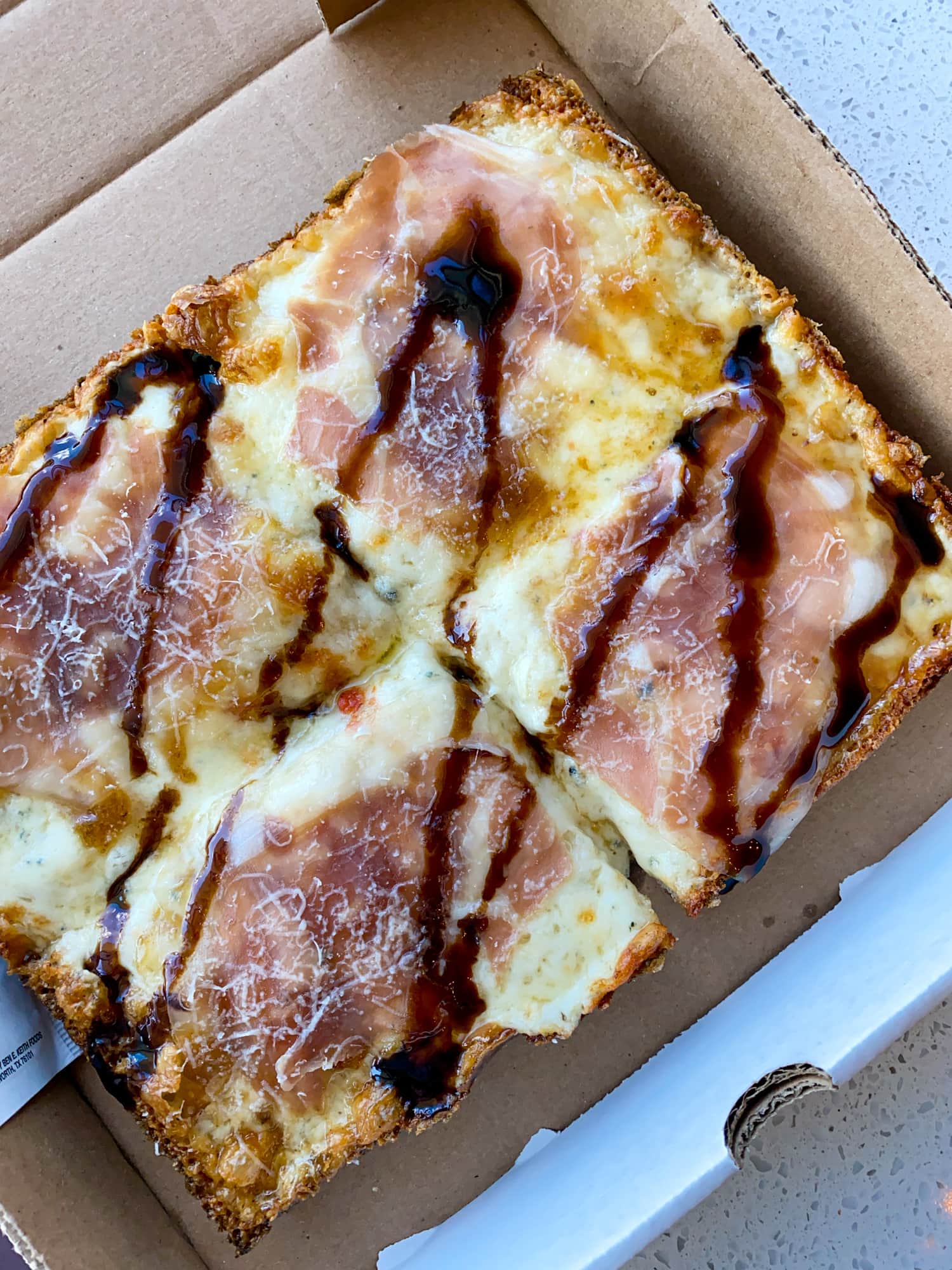 In December 2011, brothers Brandon and Zane Hunt began selling Detroit-style pizza from a food trailer on East 6th and Waller Street.
The rectangles of deep-dish pizza, served four to a pie, offer diners long edges of the caramelized crust and a variety of premium toppings.
I didn't even know Detroit-style pizza existed until I attended a food truck meetup at the original Via 313 location.
I've become a big fan, with the Cadillac being my favorite (gorgonzola, fig preserves, prosciutto, parmesan, and balsamic glaze).
Via 313 opened a brick-and-mortar location a few blocks east of its original food truck and has since expanded to Cedar Park, Round Rock, San Antonio, and Utah.
1802 E 6th St, Austin, TX, via313.com
Asian and Indian
Fukumoto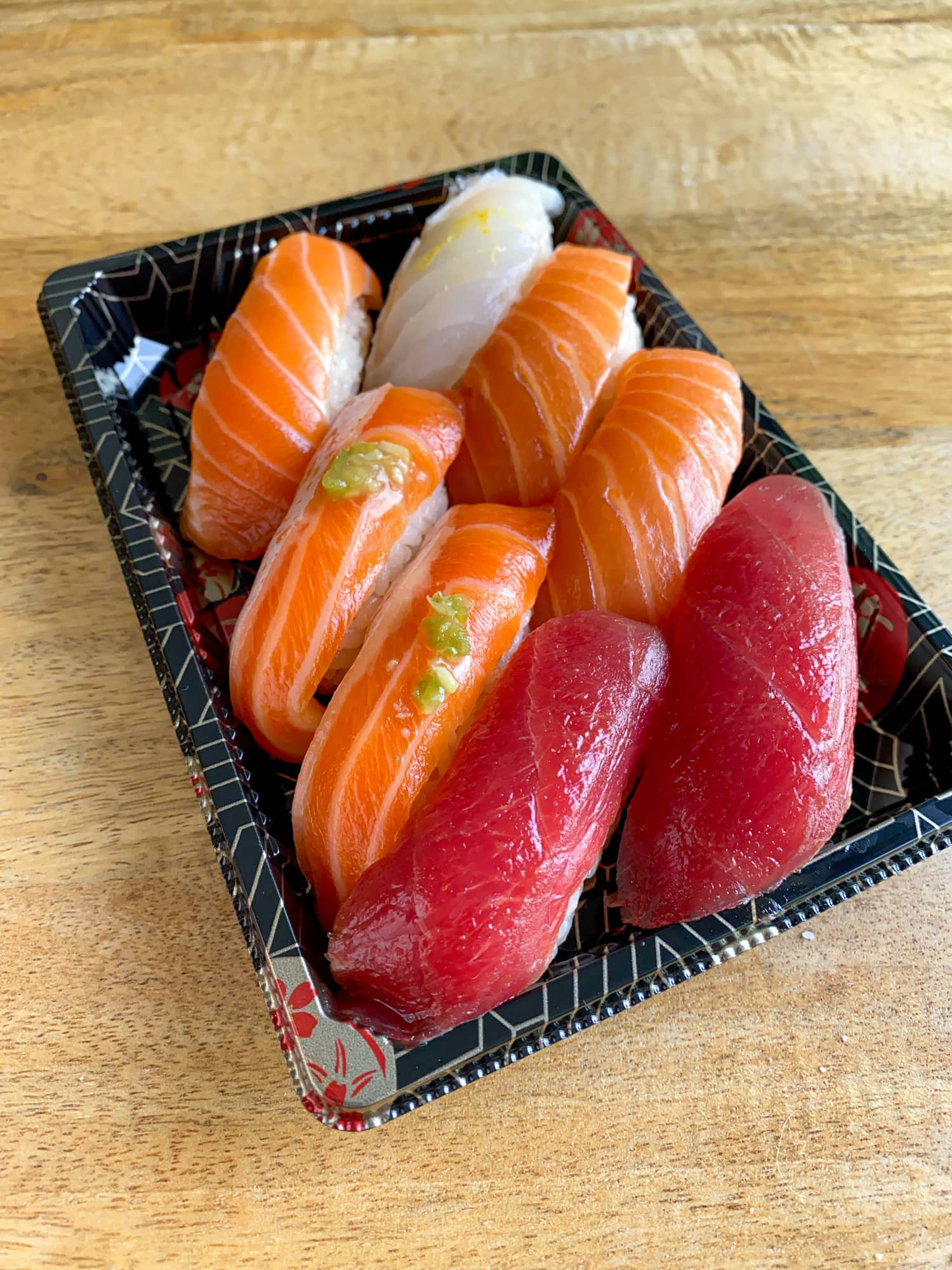 In 2015, Japanese chef Kazu Fukumoto opened his eponymous restaurant in East Austin. He serves yakitori (grilled meat skewers), sushi/sashimi, and classic Japanese comfort food.
I'll forever remember Fukumoto as the sushi restaurant where I discovered Tasmanian ocean trout, which looks and tastes similar to salmon.
Go here to experiment and try new things, like the takoyaki-style corndogs, fried Hiroshima oysters, and chicken hearts.
The king salmon is the signature skewer, and the miso-glazed pork belly is mighty fine, too.
I've also been impressed with the desserts at Fukumoto; my favorite is their chocolate mille crepe.
514 Medina St, Austin, TX, fukumotoaustin.com
Oseyo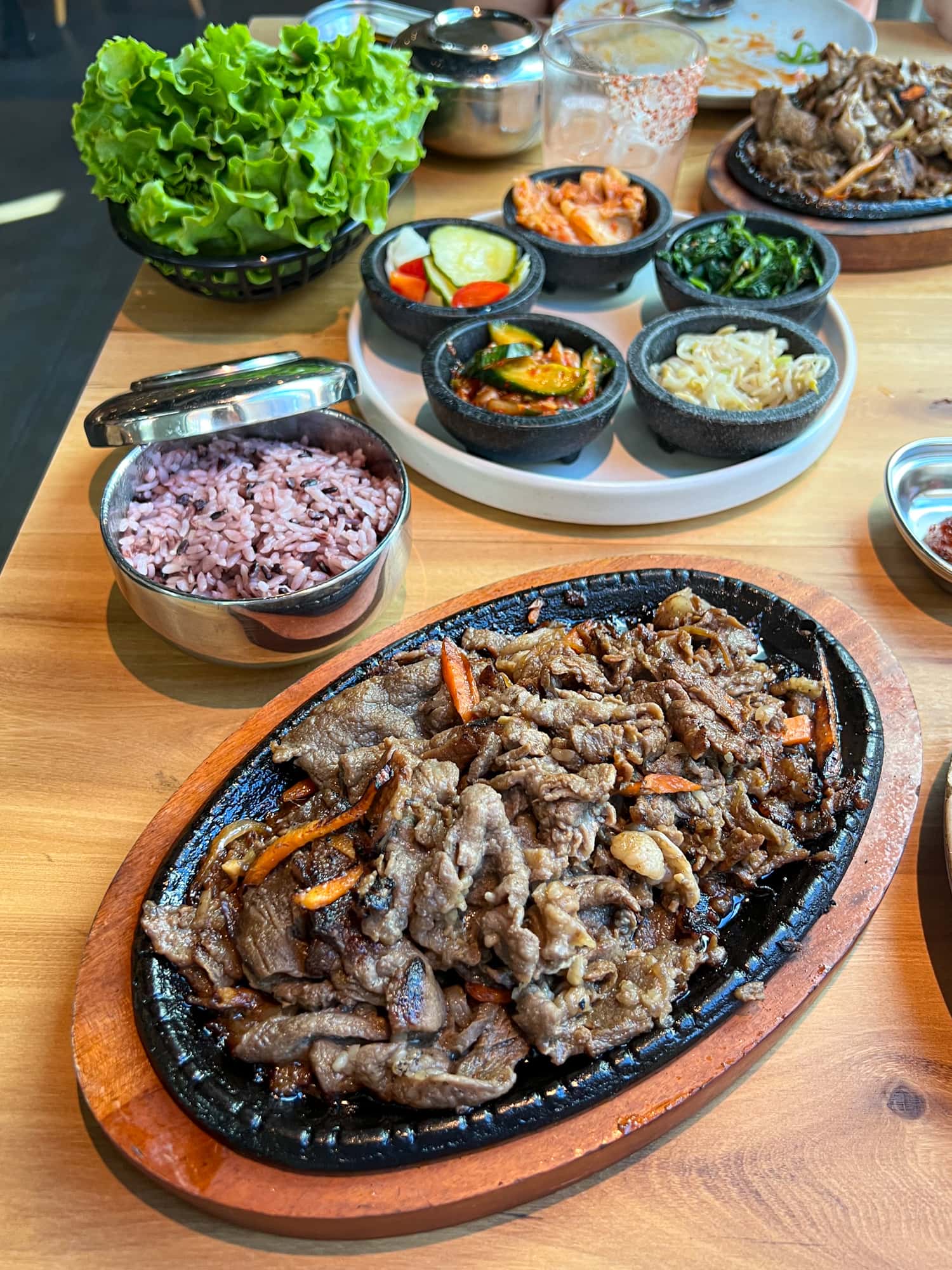 Oseyo is a modern Korean-American restaurant by Lynn Miller. Kel and I stopped by during Austin Restaurant Week to sample their four-course set menu ($60).
Korean fried chicken, sweet potato noodles with vegetables, a silky tofu dish with purple rice, and mountains of bulgogi.
We got the better end of the deal, taking leftovers home that served us for several days.
Scoops of black sesame ice cream and mango sorbet for dessert were the perfect finish at this friendly spot; I wish I'd tried it sooner.
1628 East Cesar Chavez St, Austin, TX, oseyoaustin.com
Ramen Tatsu-Ya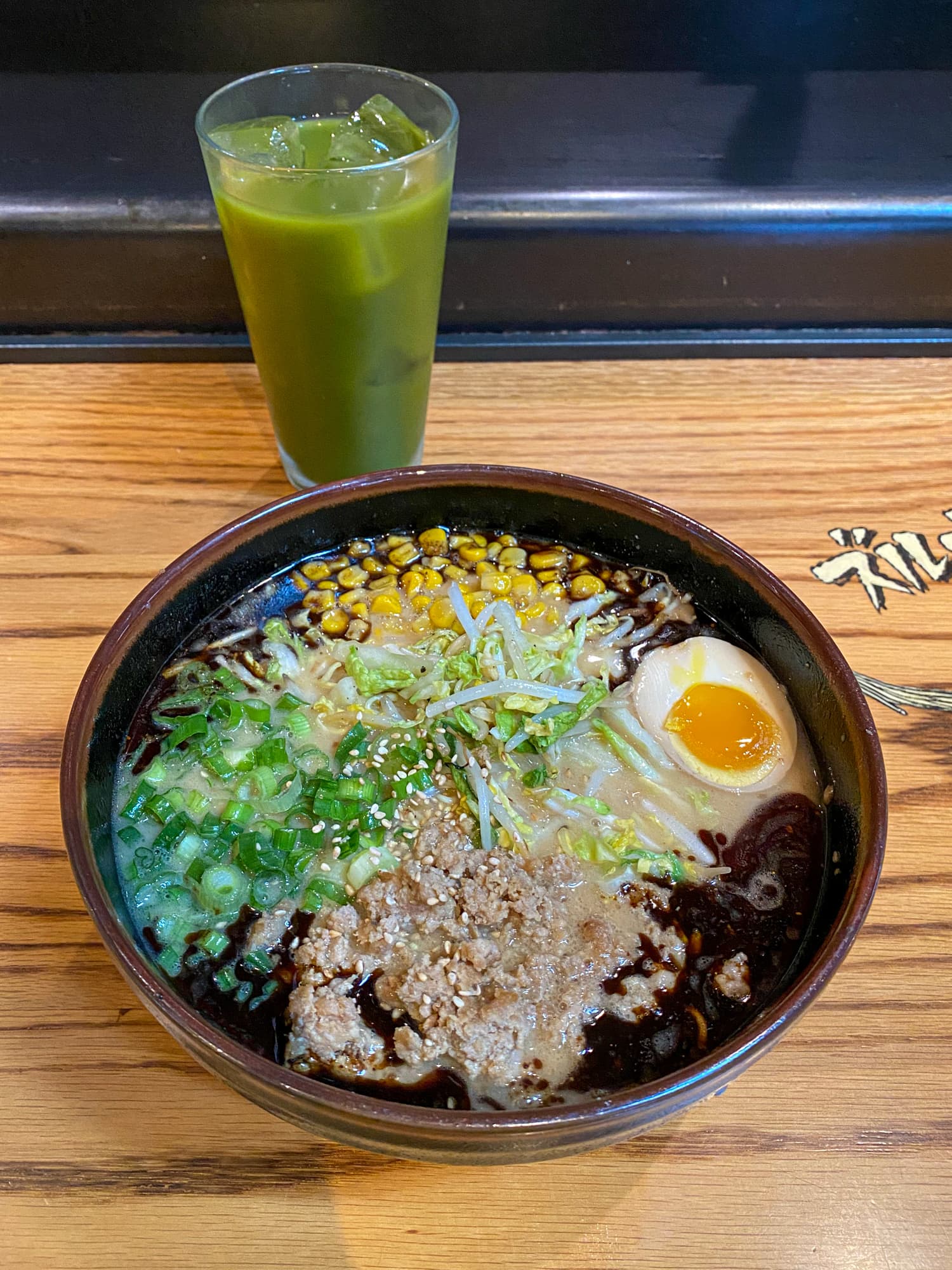 Ramen may be associated with cold weather. However, even in the dead of summer, there's often a line out the door at Ramen Tatsu-ya.
The restaurant is a collaboration between chefs Tatsu Aikawa and Takuya Matsumoto to bring authentic Japanese ramen to Austin.
Pork bone broth (tonkotsu) is the specialty here, and you can get it with various toppings, including a corn bomb with butter and honey and soy-braised pork belly.
1600 E 6th St, Austin, TX, ramen-tatsuya.com
SushiBar ATX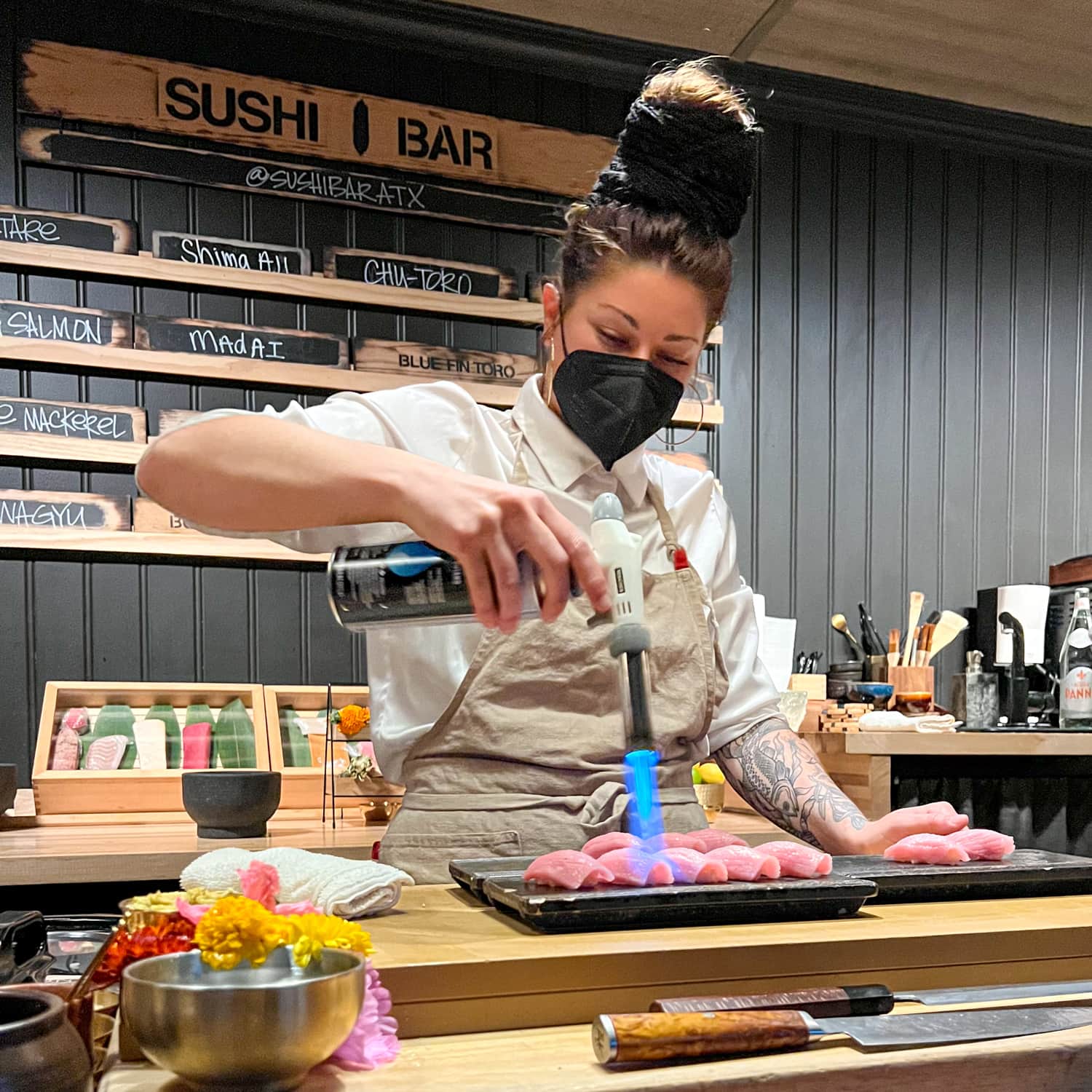 Sushi Bar ATX is a 10-seat omakase experience in the back of Bento Picnic restaurant.
The kitchen team serves a 17-course meal with premium ingredients, such as bluefin tuna, bone marrow, and A5 wagyu beef.
Their talents are on full display in this intimate restaurant, where everyone simultaneously eats the same bites of sushi.
The communal atmosphere naturally leads to conversation among strangers, punctuated only by the introduction of the next delicious bite.
2600 E Cesar Chavez St, Austin, TX, sushibaratx.com
Vixen's Wedding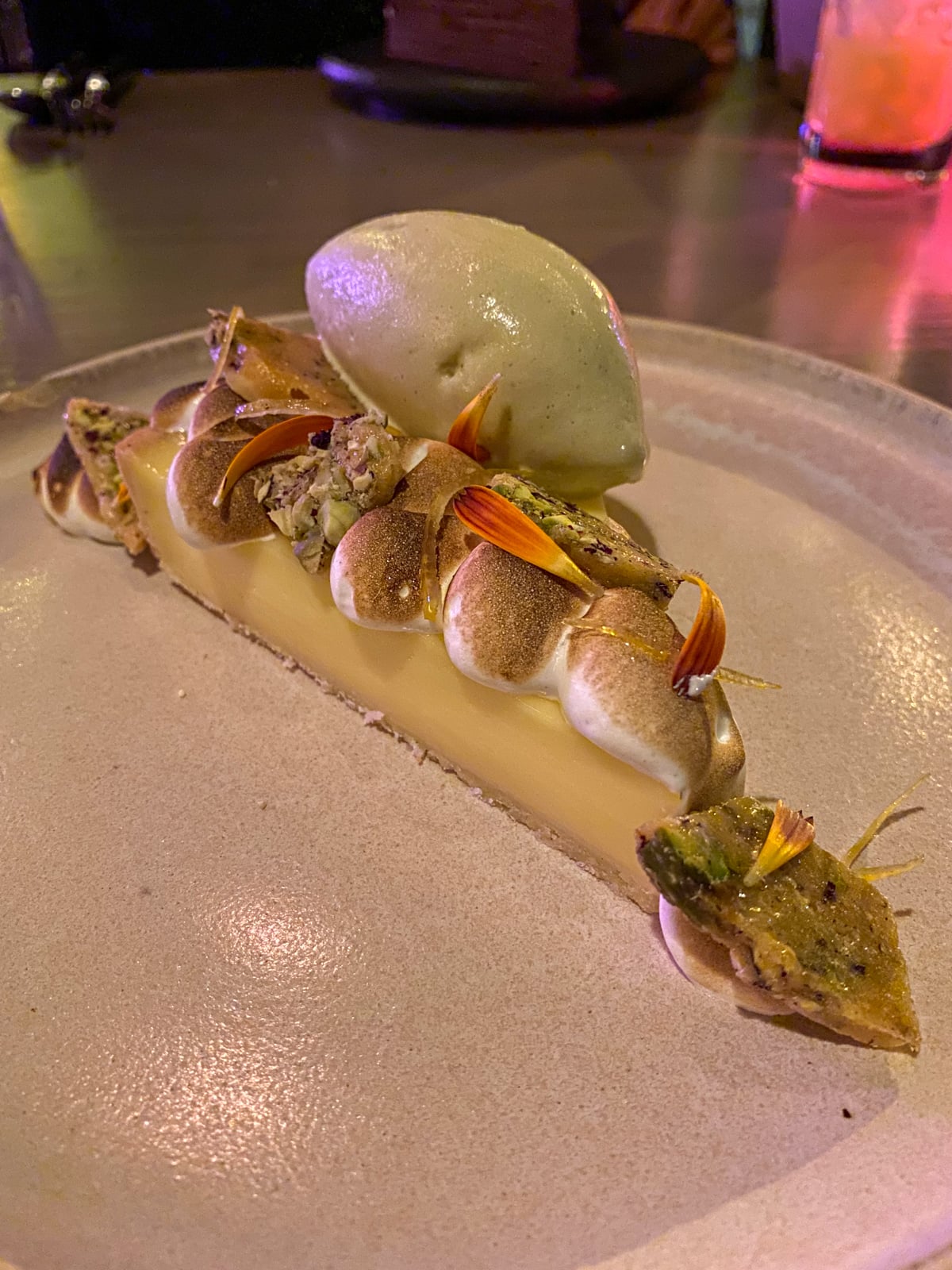 At Vixen's Wedding, managing chef Todd Duplechan of Lenoir restaurant offers diners a taste of Goan cuisine with Portuguese and Texas influences.
Choose a $75 prix fixe menu of shareable plates or order a la carte.
The current menu features sourdough naan with chai spiced apple butter, pan-seared fish with Goan fish curry, vindaloo pork ribs, and a purple potato mousse with tea, blueberry, paneer, and honey.
Vixen's Wedding offers one of the prettier and more whimsical interiors of any restaurant in East Austin.
1813 A E 6th St, Austin, TX, vixensweddingatx.com
Barbecue
Franklin Barbecue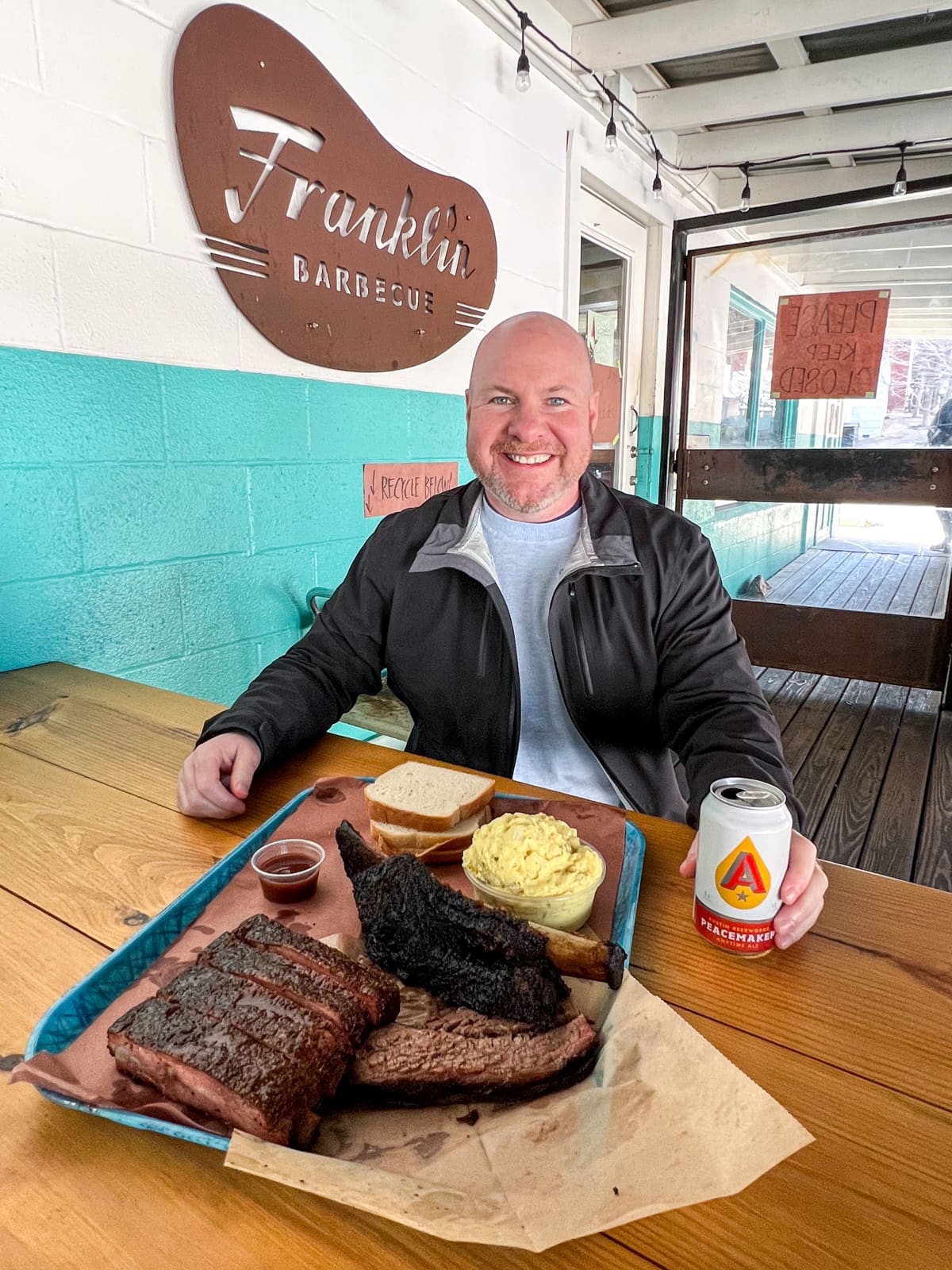 Franklin's BBQ has the most prominent reputation and longest queues in East Austin.
It has received national acclaim and more than its share of celebrities, including President Obama, Anthony Bourdain, and David Chang.
After living within walking distance of Franklin's for years, I finally overcame my fear of the long lines to get lunch there in 2022.
The three hours spent in line went pretty fast and were worth it once my girlfriend Kel and I dug into the dinosaur-sized beef rib, famous fatty brisket, and pork ribs.
900 E 11th St, Austin, TX, franklinbbq.com
Related: Best BBQ in Austin
la Barbecue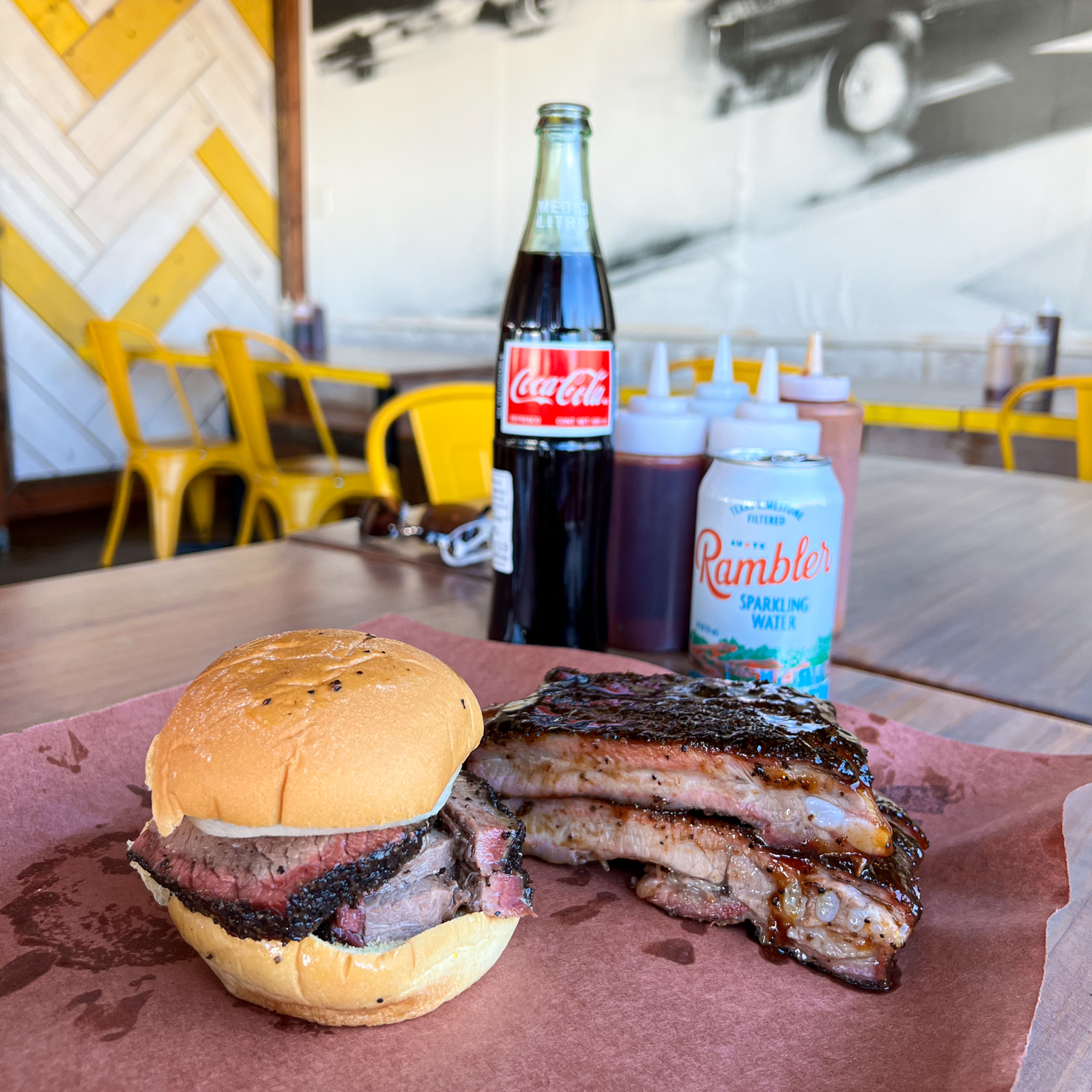 If the potential for an hours-long wait to eat at Franklin's puts you off, head for la Barbecue, which, like Via 313, began as a food truck in East Austin before opening as a brick-and-mortar restaurant.
La Barbecue was founded in 2012 by the late LeAnn Mueller, granddaughter of Louie Mueller (whose BBQ joint in Taylor has been in operation since 1949).
You'll be treated to some of the city's best brisket at one of the few female-owned barbecue joints in Central Texas (LeAnn's wife and co-owner Alison Clem continues to run the business). I'm also a fan of the pork ribs here.
2401 E Cesar Chavez St, Austin, TX, labarbecue.com
European
Intero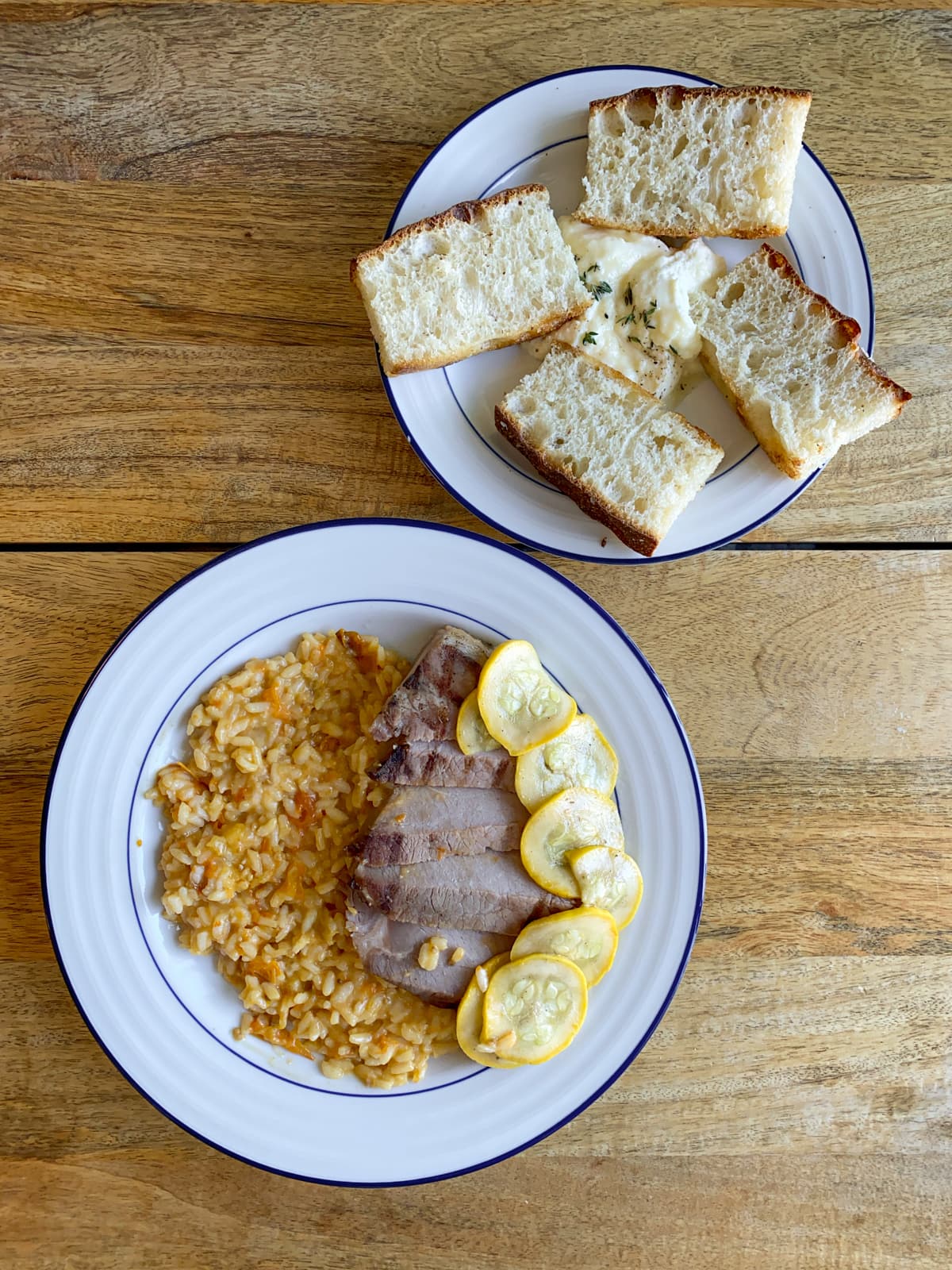 Intero is a farm-to-table Italian restaurant with an in-house whole animal butchery program and a goal of zero waste.
Chef Ian Thurwachter & chocolatier/pastry chef Krystal Craig are both Austin natives who taught themselves how to cook.
Start with the sourdough focaccia with housemade ricotta before moving on to one of the handmade pasta options, such as ravioli with smoked lamb.
Risotto with charred quail, a smoked half-chicken with pecan polenta, or a 24-ounce wagyu sirloin, served family style, are some of the heavier entrees.
2612 E Cesar Chavez St, Suite 105, Austin, TX, interorestaurant.com
Juniper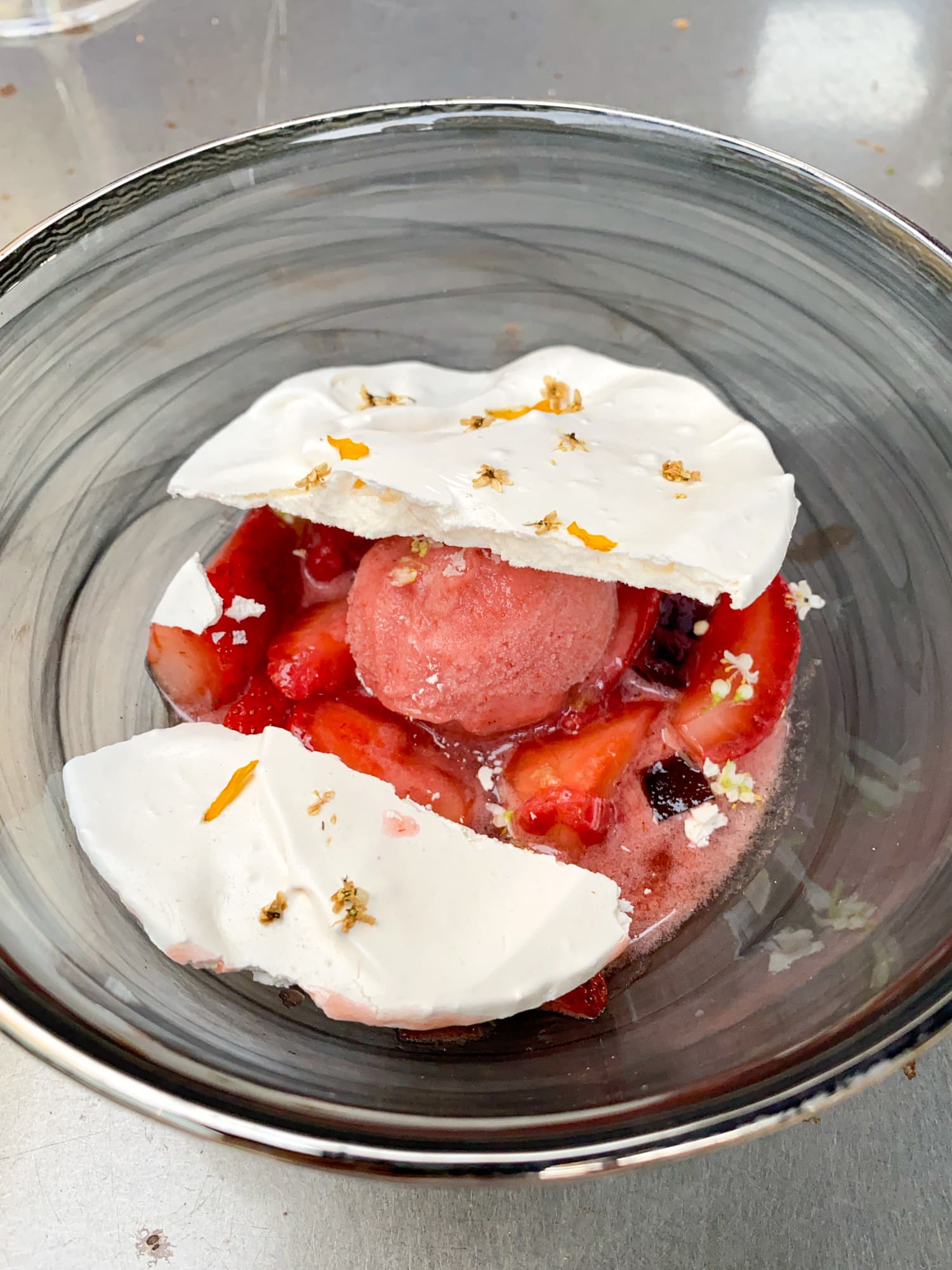 My introduction to Juniper, a modern Northern Italian restaurant, came on the heels of their win in a cocktail-making competition to determine the 2018 Official Drink of Austin.
Juniper is one of the few Austin restaurants to offer a tasting menu. Diners can choose between a 5-course prix-fixe menu for $85 or a la carte.
Either way, you'll be treated to a seasonally driven menu by chef Nicholas Yanes, a Texas native, and his team.
2400 E Cesar Chavez St #304, Austin, TX, juniperaustin.com
Related: VUN Andrea Aprea in Milan
Justine's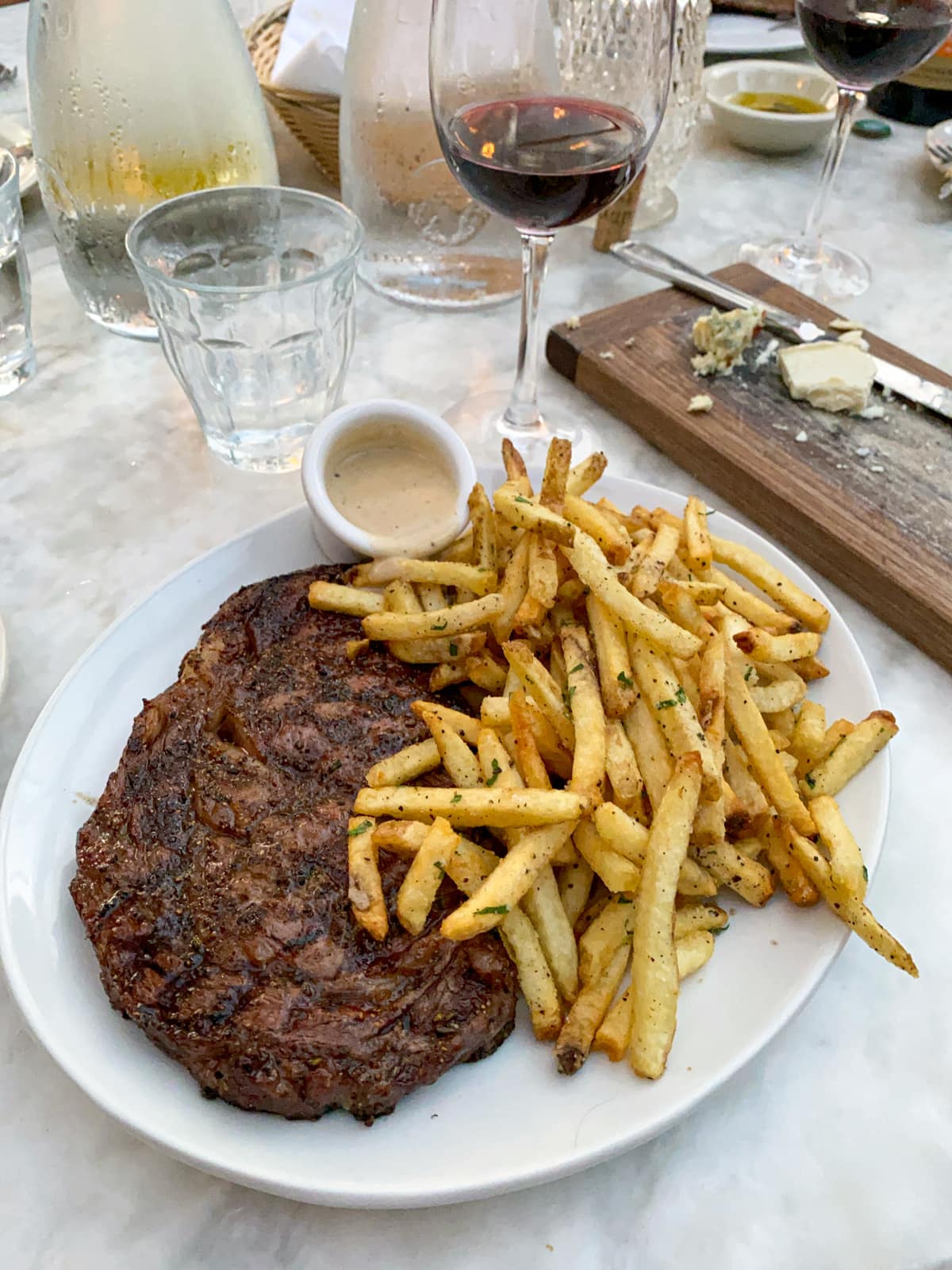 Justine's Brasserie is a chic, somewhat hidden hotspot in East Austin. Here, you'll find classic French fares like escargot, onion soup, steak frites, moules frites, and ratatouille.
One memorable birthday, I enjoyed a delicious dinner of cheese and wine, steak with fries, and two desserts on Justine's large outdoor patio.
4710 E 5th St., Austin, TX, justines1937.com
Latin American and Caribbean
Before moving to Austin, I spent nine years traveling and living in South America, mainly Colombia and Peru.
This extended time abroad was a luxury for experiencing new cuisines.
Seeking out Latin American restaurants in Austin and shining a light on them has become one way for me to stay connected to those memories.
Buenos Aires Cafe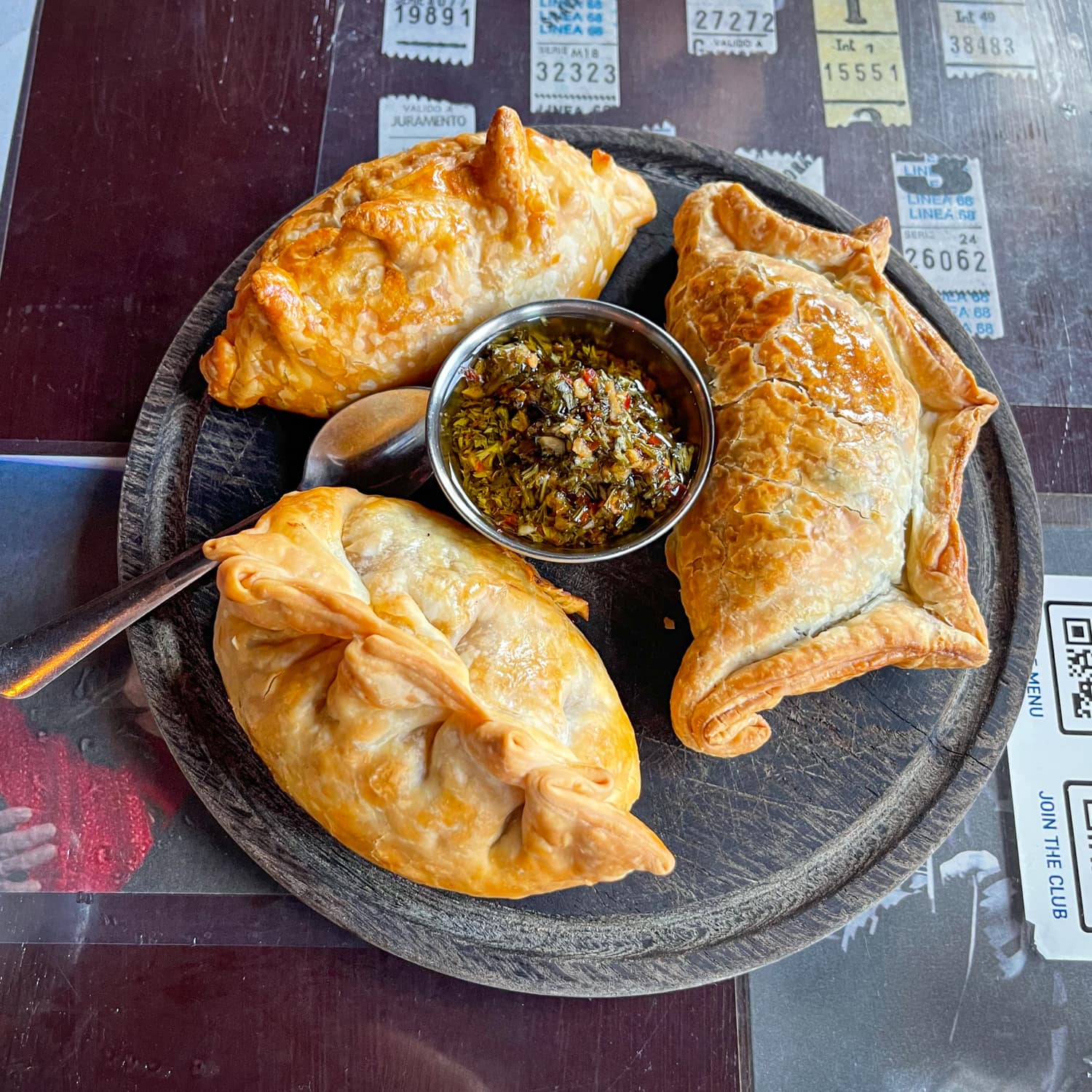 Like steaks, baked empanadas are a hallmark of Argentine food. You can get these hand pastries at Buenos Aires Cafe with various fillings, including beef, chicken, and vegetables.
Sandwiches include an 8-ounce Angus beef burger and signature grilled tenderloin with chimichurri sauce.
As is typical of Argentinian food, entrees include steaks, sausages, and chicken from the grill.
For alfajor fans, the Buenos Aires Cafe is one of the few places in the city where you can find these freshly made cookies with dulce de leche.
In the basement of the Buenos Aires Cafe in East Austin is the Milonga Room, a reservation-only Argentinian-themed speakeasy.
1201 E 6th St, Austin, TX, buenosairescafe.com
Canje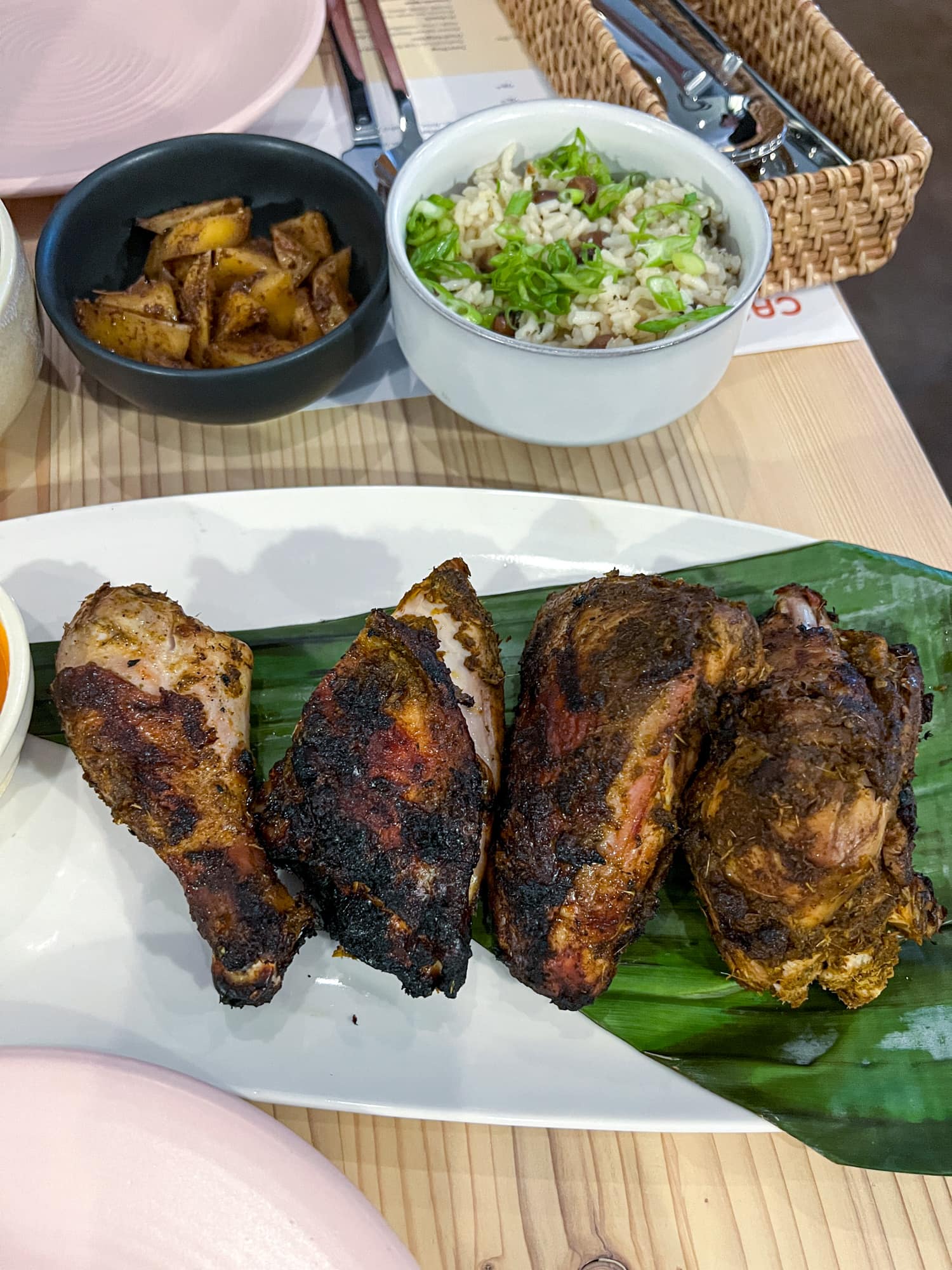 In October 2021, Canje, a modern Caribbean restaurant by Guyana-born chef Tavel Bristol-Joseph (of Hestia), opened between Lazarus Brewing and Cuvee Coffee Bar.
This relatively new arrival on East 6th Street offers tropical vibes and terrific dishes like wild boar pepper pot, jerk chicken with ginger pineapple glaze, and one of the best tres leches cakes I've tried.
To taste what's on offer, check out the happy hour. Canje is the perfect place to sip tropical craft cocktails and munch on salty plantain chips with Mango Calypso Hot Sauce and grilled pink shrimp with smoked chili.
1914 E 6th St Ste C, Austin, TX, canjeatx.com
Casa Colombia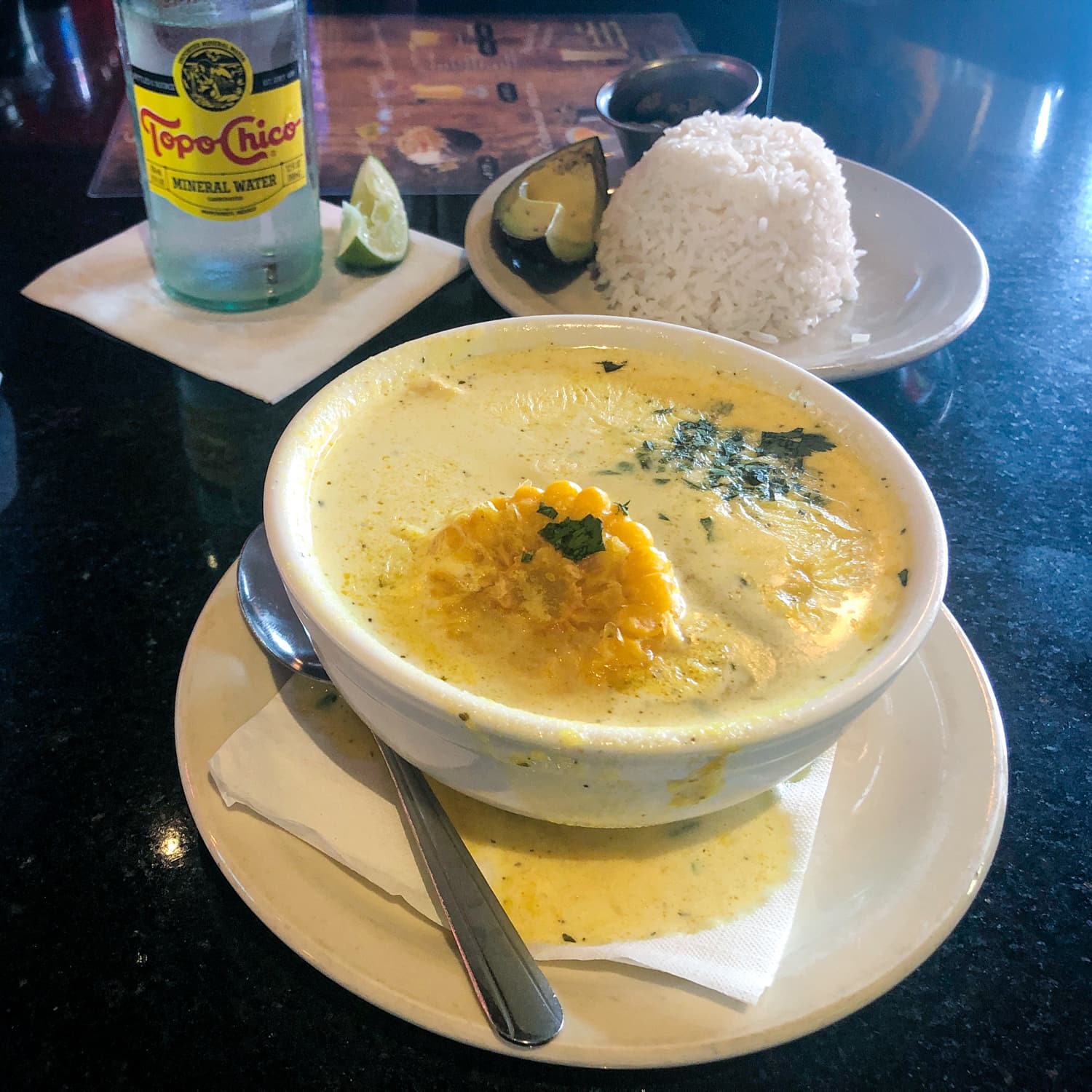 One of my favorite Colombian dishes is ajiaco, a hearty Andean soup with three types of potatoes, chicken, corn, cream, and capers, often served with avocado and white rice.
You can find ajiaco and other typical Colombian foods like bandeja paisa, arroz con pollo (chicken with rice), and fried fish at Casa Colombia, a great spot on East 7th Street.
This family-owned restaurant has been serving the Austin community since 2007. During the World Cup, it's standing room only around the bar.
2409 E 7th St, Austin, TX, casa-colombia.com
Este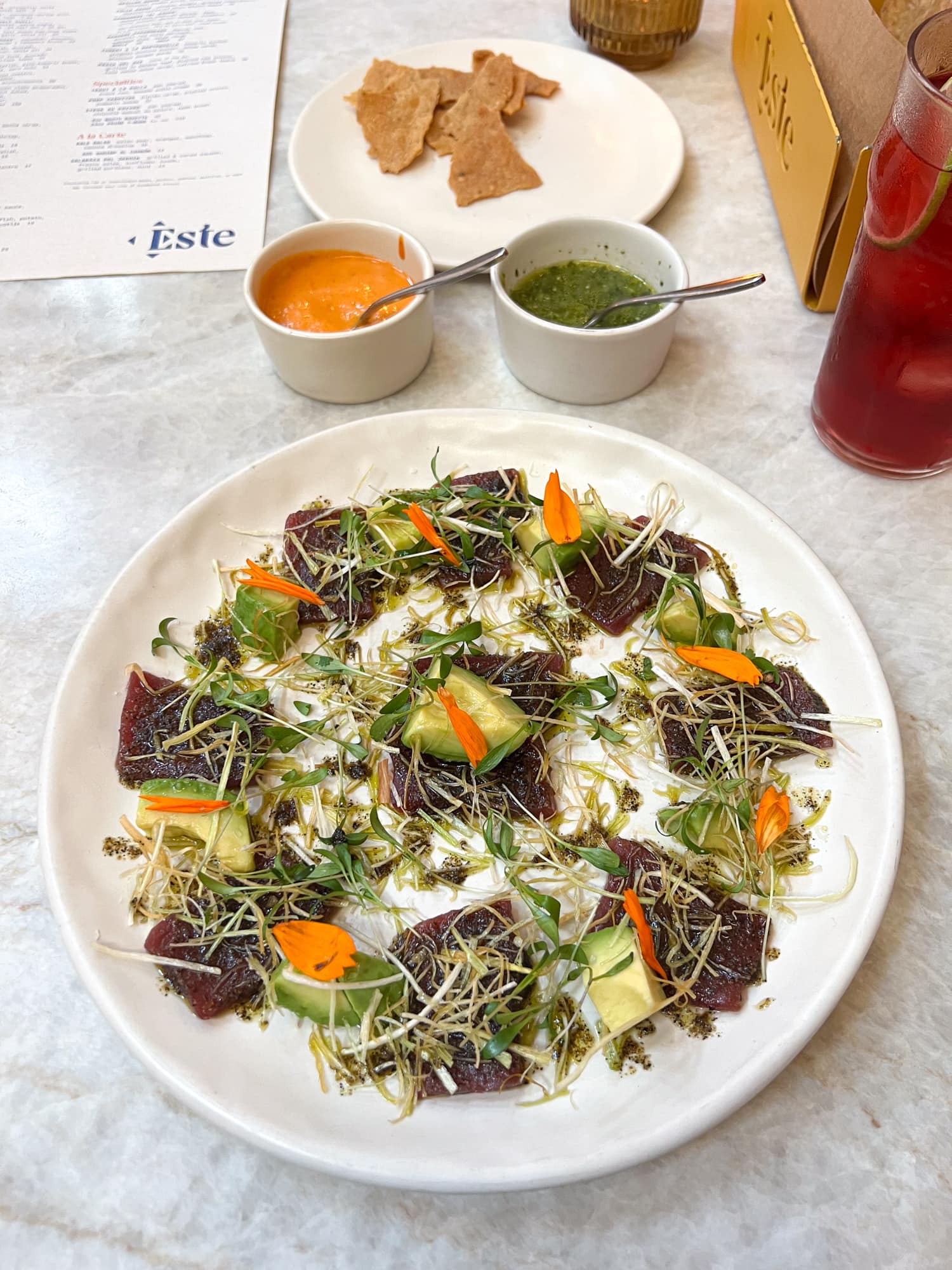 The second of chef Fermin Nunez's two East Austin restaurants falls first on this list. The chef and his team at Este deliver inspired coastal Mexican cuisine in a light-filled space.
Think oysters, ceviche, and bluefin tuna tiradito with avocado and allium salsa negra with crispy leeks. Fish tacos with masa-battered swordfish are a customer favorite.
Specialties on the dinner menu include dishes as varied as pork carnitas, pan-seared trout, and lobster with Morita-drawn butter.
Like Suerte, desserts are not to be missed, either. On my first visit, I enjoyed a new addition—semifreddo made of frozen Oaxacan crema and lime.
Este was named one of Bon Appetit's 24 Best New Restaurants of 2023.
2113 Manor Rd, Austin, TX, esteatx.com
Llama Kid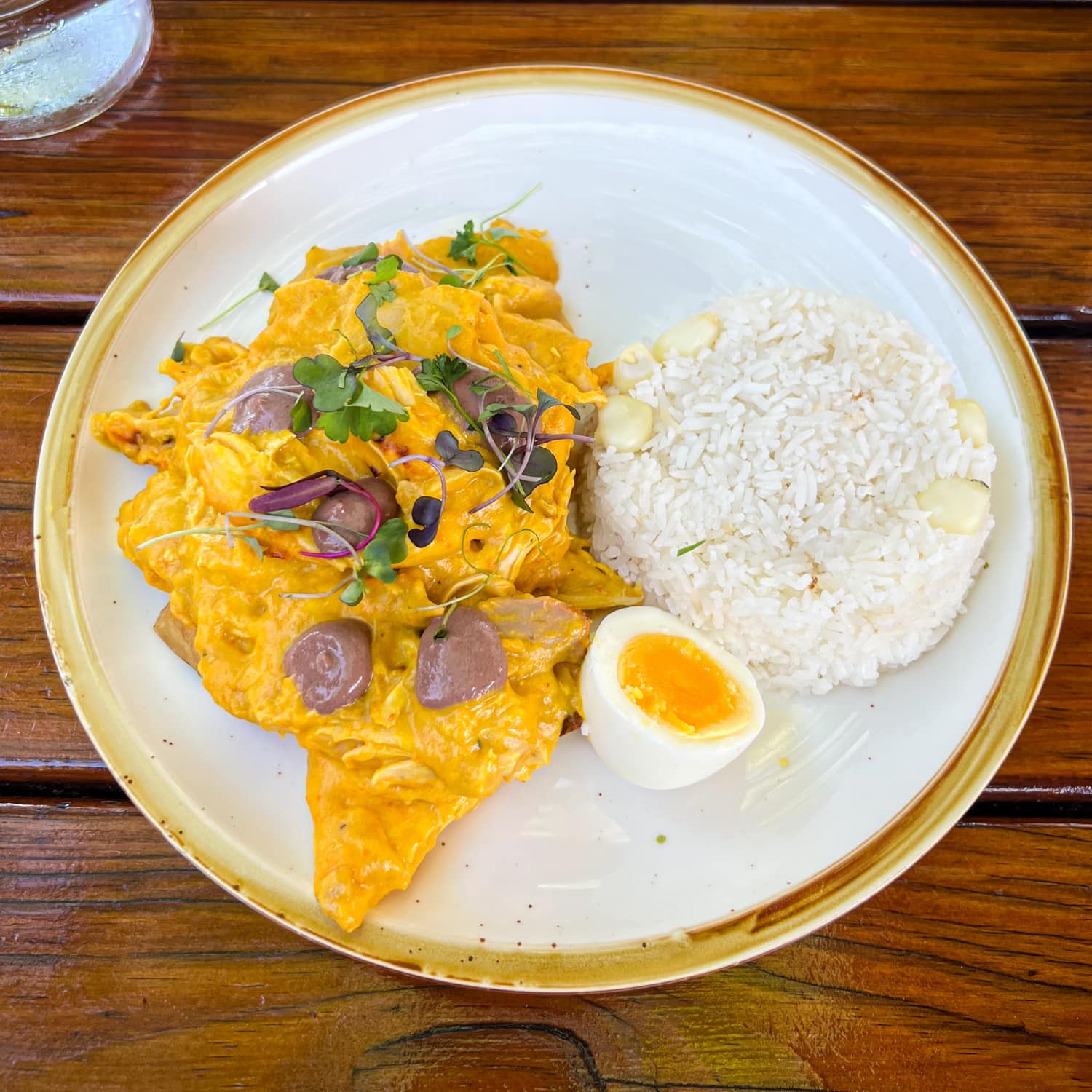 Llama Kid began as a ghost kitchen serving Peruvian food and evolved into a standalone restaurant in the Govalle neighborhood of East Austin.
Peruvian co-owner and chef Diego Ysrael Sanchez provides modern twists on traditional dishes at this small, casual restaurant.
Since 2011, I've spent about nine months in Peru, with my latest visit in August 2022.
Over the years, I've become a big fan of Peruvian food and am excited to see Llama Kid representing it so well.
On my first visit, I got an excellent version of one of my favorite dishes, aji de gallina (white meat chicken with a yellow pepper cream sauce).
Other popular Peruvian dishes on the menu include lomo saltado (a typical beef stir fry with vegetables), pollo a la brasa (Peruvian-style rotisserie chicken), papa a la huancaina (potatoes in a yellow pepper cheese sauce), and anticucho (beef heart).
4620 E Cesar Chavez St, Austin, TX, llamakidatx.com
Related: Best Restaurants in Lima
Nixta Taqueria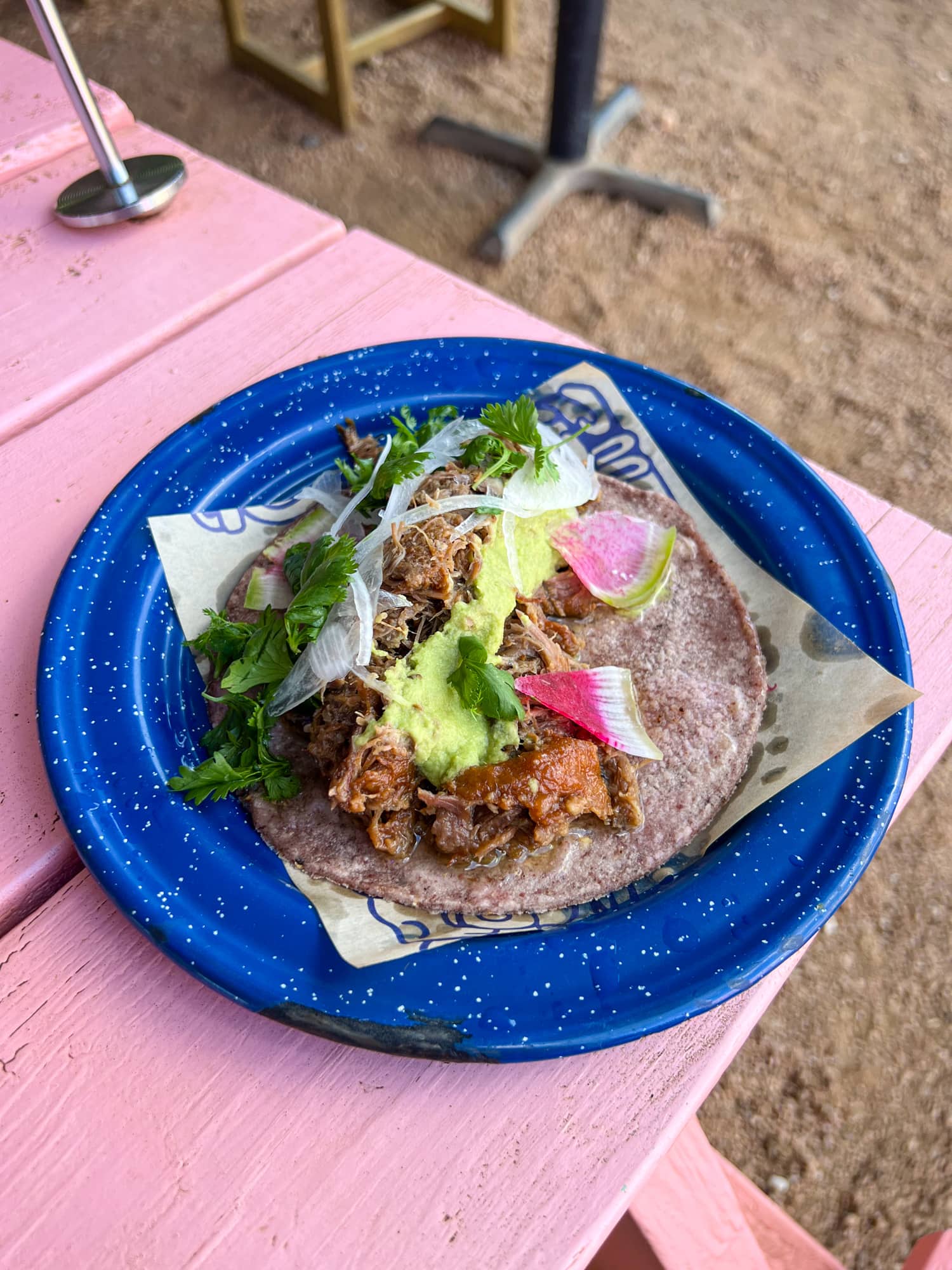 In 2022, chef Edgar Rico won the James Beard Award for Emerging Chef in the United States. A year later, Food & Wine magazine named him one of the best new chefs in the country.
Not bad for a man who opened a small taqueria in East Austin!
Among his many fans is the actress Anne Hathaway, who stopped by for tacos while in town for the premiere of WeCrashed during SXSW earlier the same year (and later talked about it on The Late Show with Stephen Colbert).
The migas taco includes duck fat refried beans and chorizo, while the breakfast tacos use Tillamook cheddar cheese and a lacto-fermented hot sauce.
The signature duck carnitas and tuna tostada are my favorite orders at this award-winning restaurant.
2512 E 12th St, Austin, TX, nixtataqueria.com
Suerte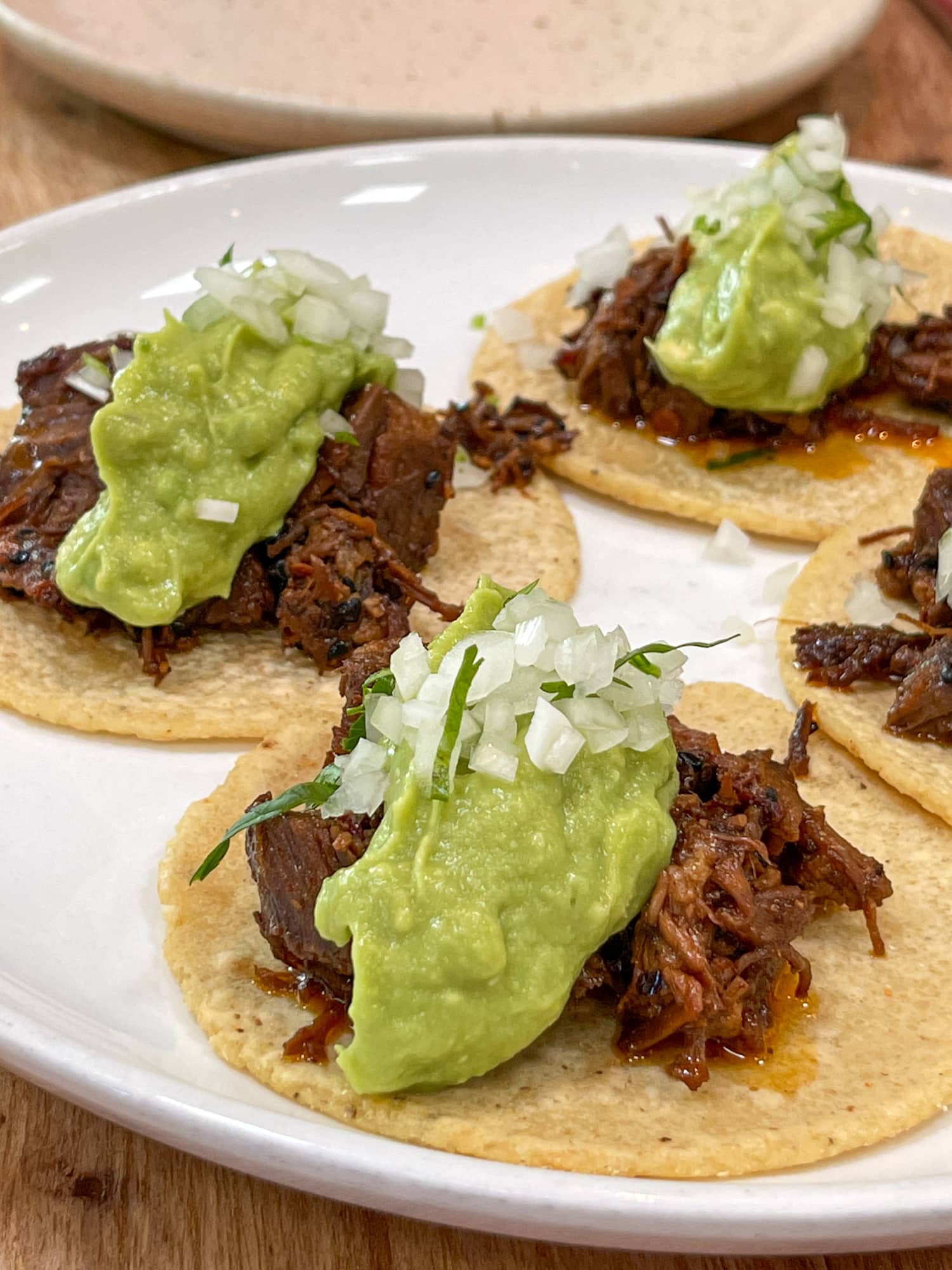 Another award-winning Latin restaurant in the heart of East Austin is Suerte by Mexican chef Fermin Nunez.
In 2019, Food & Wine magazine named Suerte one of the best new restaurants in the country.
The suadero tacos with wagyu brisket, black magic oil, and avocado are some of the best tacos in town. They come four to a plate and are a meal unto themselves unless you can bring yourself to share.
You can't go wrong for lunch, brunch, or dinner. The menu is updated regularly with dishes like shrimp ceviche with spiced coconut milk, barbacoa (smoked goat), and oak-grilled wagyu bavette (flank steak) with charred Fresno butter.
Save room for dessert, too. Suerte is known for its chocotaco, and other sweet creations like a tres leches cake with peach leaf-soaked sponge cake.
1800 E 6th St, Austin, TX, suerteatx.com
Vegetarian and Vegan
Fabrik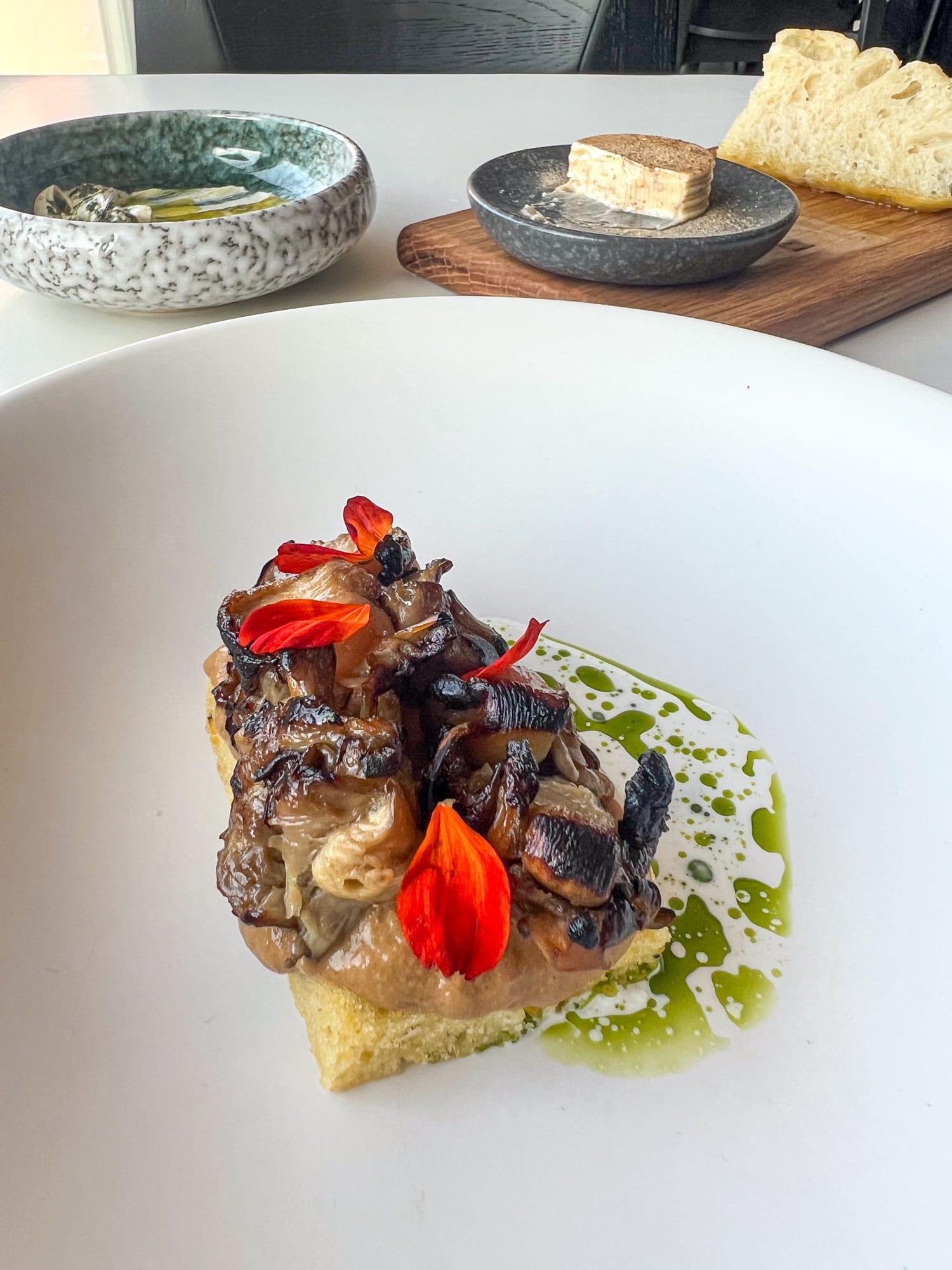 It's rare for a vegan restaurant to capture my attention, yet that's precisely what Fabrik managed to do even before they opened their doors in East Austin.
Chef Je Wheeler has staged in several vegan Michelin-star restaurants, including Cookies Cream in Berlin and ARK in Copenhagen, the first vegan restaurant to earn a Green Michelin star in the Nordic countries.
Those attuned to the fine dining world know that top restaurants like Geranium in Copenhagen and Eleven Madison Park in NYC have recently turned to plant-based menus.
While I haven't been back to either since they've switched, I was looking forward to seeing what chef Wheeler could deliver.
An excellent five-course dinner, it turns out. The housemade sourdough focaccia with herbs de Provence cream was a tasty start, and the carrot tartare reminded me of a similar dish I'd had at Chaval in Portland.
The tasting menu is currently $70, and well worth the cost for the quality of seasonal ingredients, skillful preparation, and intimate service (the chef and her partner, co-owner Silas Wallerstein, deliver the food).
1701 E Martin Luther King Jr Blvd, Suite 102, Austin, TX, fabrikatx.com
***
The number of restaurants across Austin has exploded in the eight years I've lived in the Texas capital.
The best East Austin restaurants reflect the growing diversity and maturity in the city's food scene.