Fort Worth is known for cowboys, cattle drives, and Stockyards; the best restaurants in this North Texas city reflect that culture.
Often overshadowed by Dallas, its glitzy neighbor to the east, the Fort Worth restaurant scene has a lot to offer visitors and residents.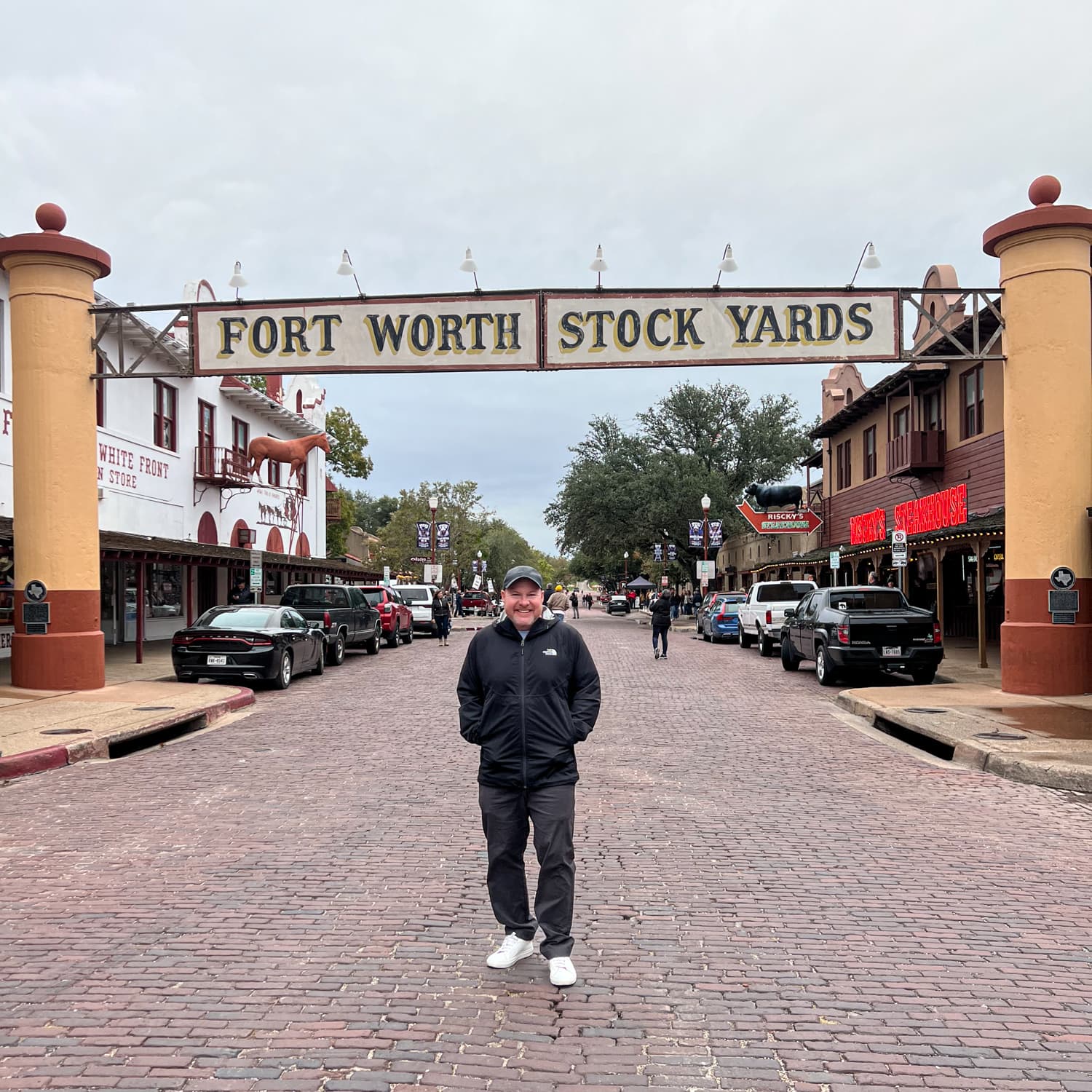 After my first few visits to Dallas, I grew curious about seeing Fort Worth. It's the 13th largest city in the country and one of the fastest-growing.
Despite the cold, wet autumn weather, what I found was a heck of a good time.
Between meals at the best restaurants in Fort Worth, there was two-stepping at Billy Bob's honky tonk in my new buffalo leather cowboy boots, modern art museums, and botanical gardens to explore.
Saddle up, partner. Here are the best places to eat in Fort Worth, Texas.
Where To Eat In Forth Worth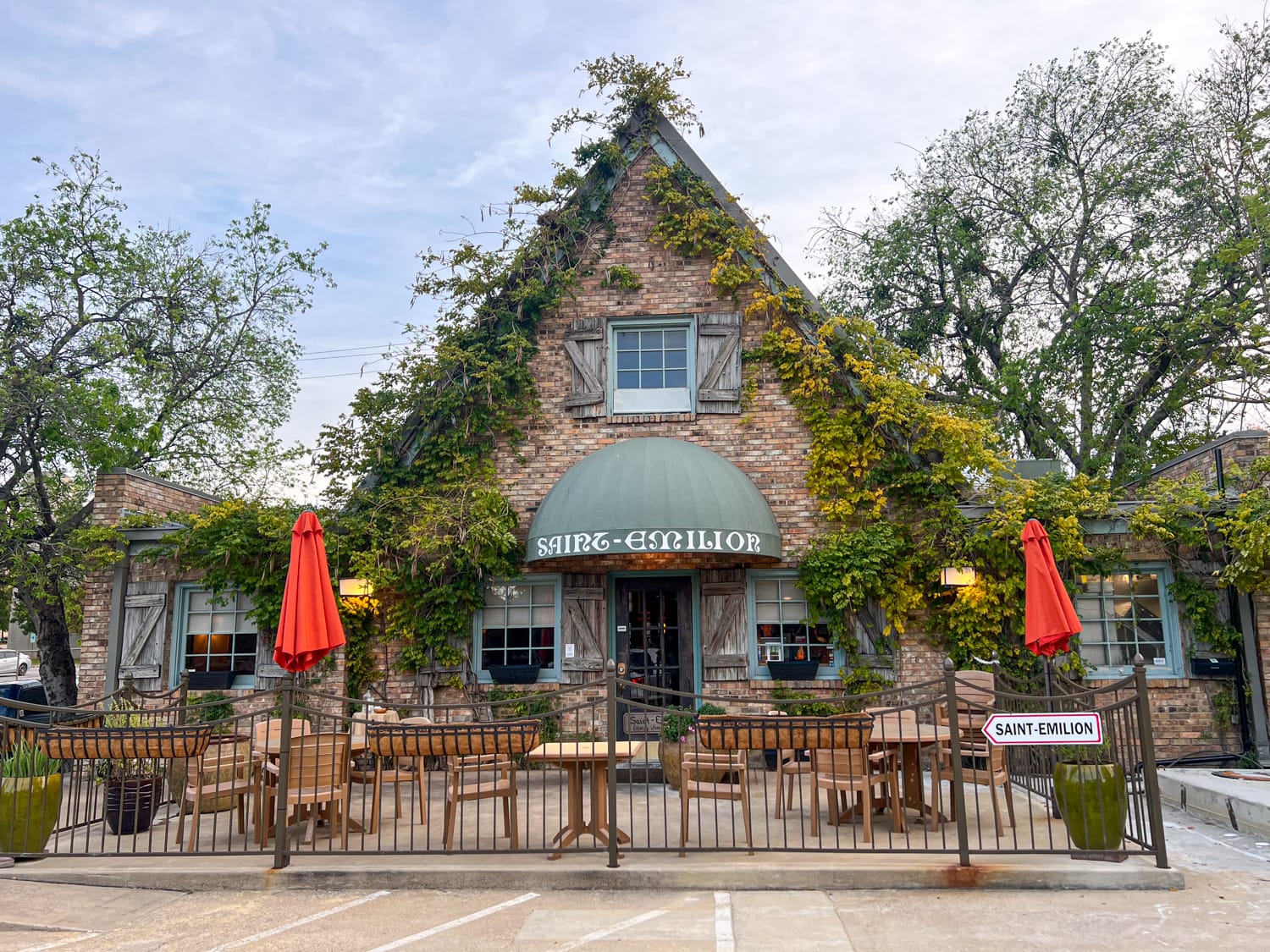 Saint-Emilion
We begin with Saint-Emilion, a French restaurant named after a small medieval town in southwestern France, 30 miles east of Bordeaux.
The town and surrounding area are a UNESCO World Heritage Site due to their long history of winemaking, churches (along the pilgrimage route to Santiago de Compostela in Spain), and ruins.
I visited Saint-Emilion during my trip around the world in 2008 and have fond memories of the place and the French couple that hosted me.
In Fort Worth, a few blocks north of the Cultural District, Saint-Emilion Restaurant has served classic French food by chef Pascal Paviani since 1985.
Housed in a cute, ivy-covered brick cottage, the restaurant will instantly transport you to the French countryside.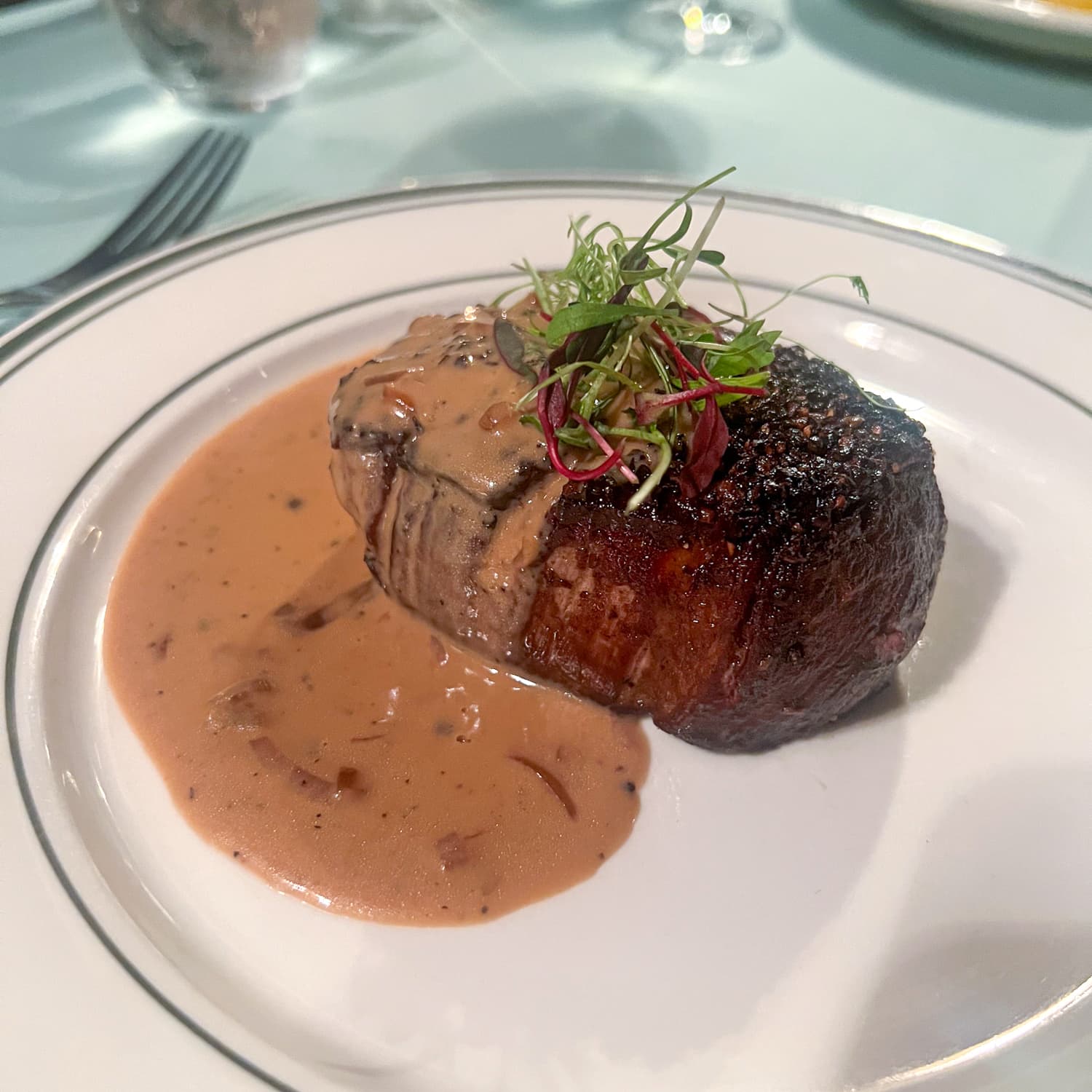 I relished our three-course dinner there, including a first course, main course, salad, and cheese (triple cream brie) for $55. Beverages, tax, and tips are not included.
I went with the onion soup and filet au poivre with peppercorn-cognac sauce and French fries. The Angus beef tenderloin was plump and juicy, cooked medium rare like I asked, and the sauce was superb.
We sipped on 2019 Comtesse de Malet Roquefort, a Bordeaux Blend from a Saint-Emilion estate to compliment the meal.
Kel and I ordered dessert a la carte, choosing the mousse au chocolate. A surprise ingredient, homemade "pop rocks," exploded in our mouths.
Saint-Emilion is a great option to celebrate a special occasion, like a birthday, anniversary, or your upcoming trip to France.
3617 W 7th St, Fort Worth, TX, saint-emilionrestaurant.com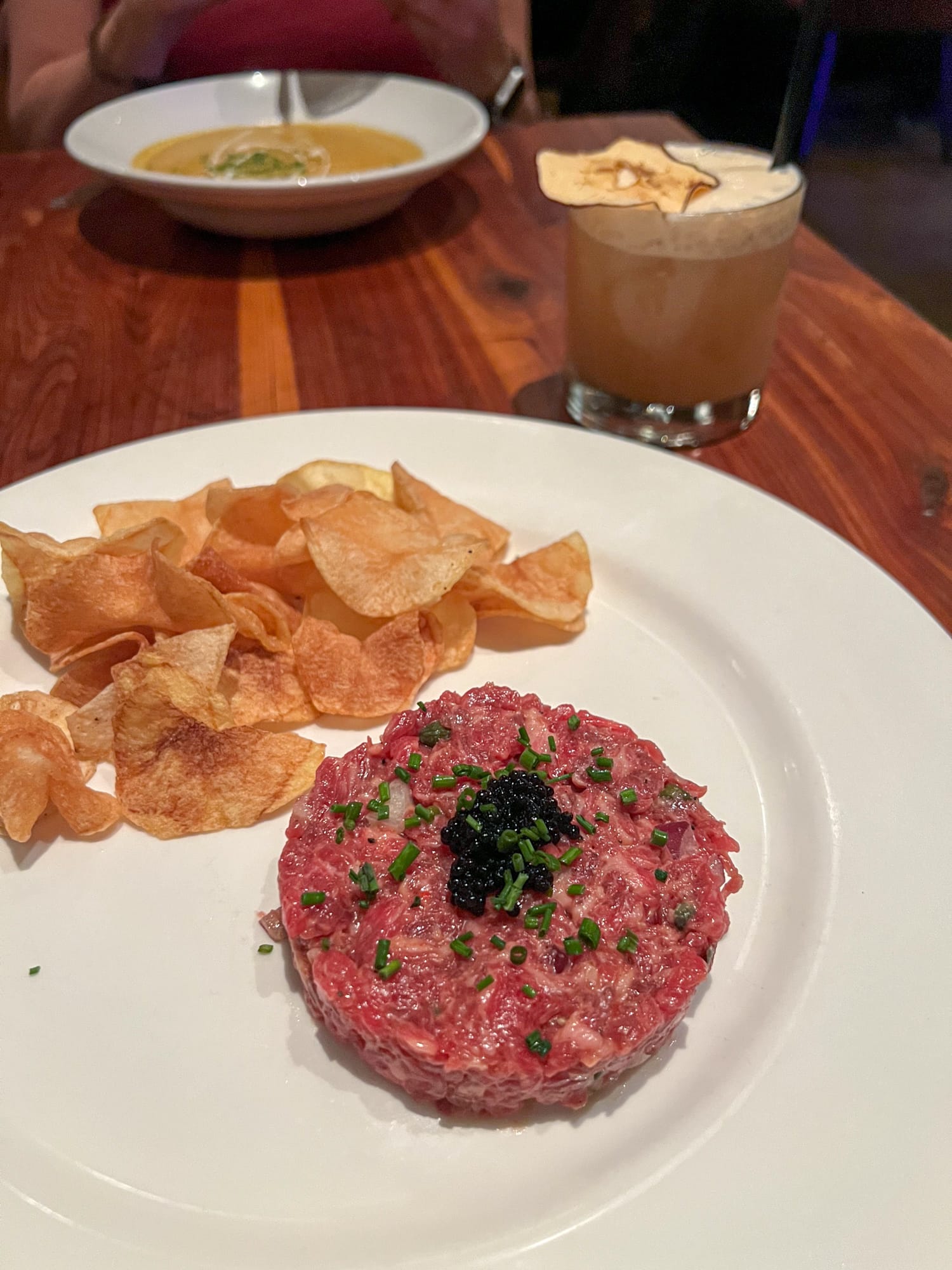 Clay Pigeon Food & Drink
Dedication to the fine dining experience and creating memorable meals drives the team behind Clay Pigeon.
Inspired by his experiences hunting and harvesting while growing up in nearby Arlington, TX, executive chef Marcus Paslay attended the Culinary Institute of America in New York.
After graduating, he worked in kitchens from Alaska and Hawaii to Seattle and Vail before returning to Texas to open his first restaurant in Fort Worth.
Located in the Foundry District, Clay Pigeon offers diners fresh, seasonal menus featuring local ingredients.
My dinner began with prime beef tartare, and white sturgeon caviar served with housemade potato chips.
Grilled bone marrow, Brussels sprouts with bacon and dates, and butternut squash croquettes are a few more options.
Entrees are priced from $30 to $50 and include housemade pasta, pan-roasted salmon, grilled duck breast, steaks, and sides.
The salmon I ordered came with a caviar beurre blanc sauce and was served over green beans and potatoes.
As delicious as my main course was, I was a little envious of Kel, who'd chosen the CP burger with roasted garlic aioli and cheddar.
Dinner concluded with a fabulous date cake served with Blackland Rye caramel sauce and housemade vanilla ice cream.
Happy hour here is known as "Sparkling Hour" and gets you 50% off all bottles of sparkling wine and select appetizers. They also have three private dining rooms available for large groups.
2731 White Settlement Road, Fort Worth, TX, claypigeonfd.com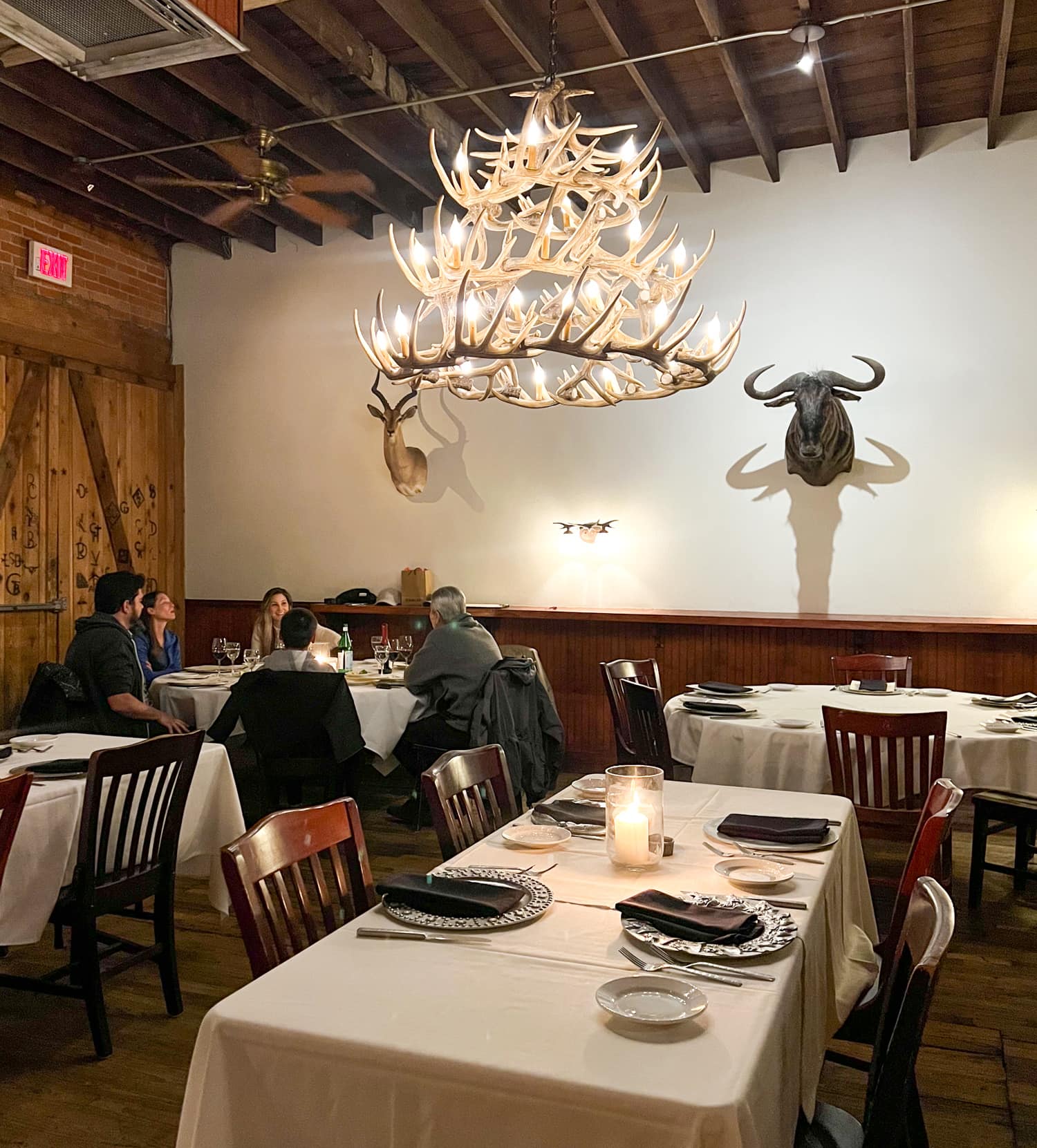 Lonesome Dove
I first learned of the Lonesome Dove bistro when I moved to downtown Austin.
Chef Tim Love had opened a second location in Austin 15 years after his first in the Fort Worth Stockyards. A third in Knoxville, Tennessee, followed.
Before dinner at Lonesome Dove, Kel and I walked around the Stockyards and watched a herd of Texas longhorn cattle mosey down East Exchange Avenue.
After trying a pair at Lucchese Bootmaker, I felt inspired and bought new cowboy boots. I began breaking them in immediately on the walk to dinner.
Inside the Fort Worth restaurant, a full-service bar runs along the right side of the main dining room. An open kitchen in the back was bustling.
The hostess led us to another dining room full of mounted animal heads on the walls and an antler chandelier. The mood had certainly been set.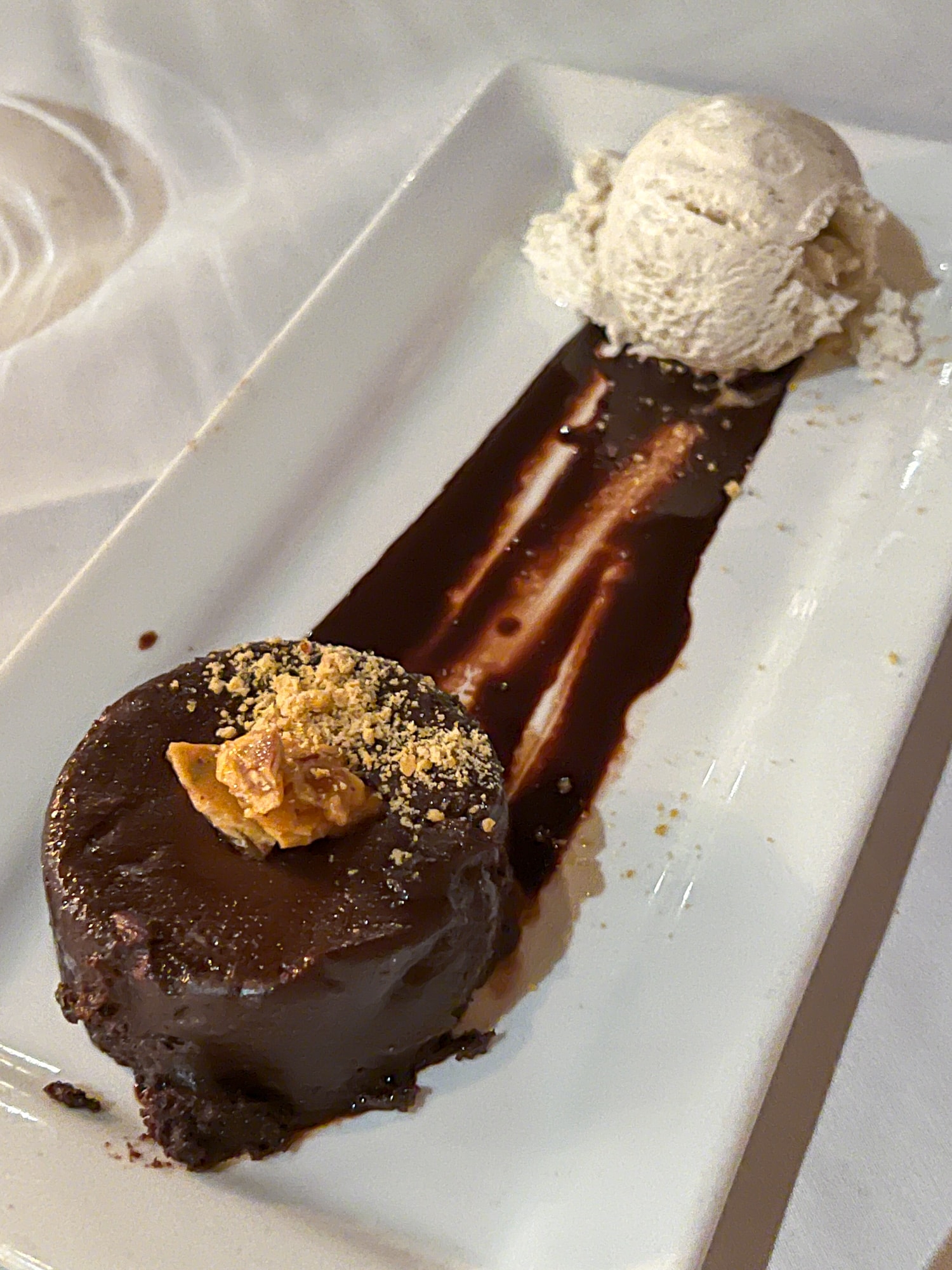 We ordered Bees on Thyme and Bluebonnet cocktails and a trio of first courses: rattlesnake sausage, lobster hush puppies, and an elk slider.
The elk sausage slider with foie gras and blueberry jam was our favorite and one of my best bites in 2022.
Kel ordered the Texas red chili with avocado salsa, and I enjoyed the 9-ounce roasted garlic-stuffed beef tenderloin.
A chili chocolate cake with vanilla ice cream proved an excellent choice. Kel declared the silky-smooth dessert her favorite of the year.
2406 N Main St, Fort Worth, TX, lonesomedovefortworth.com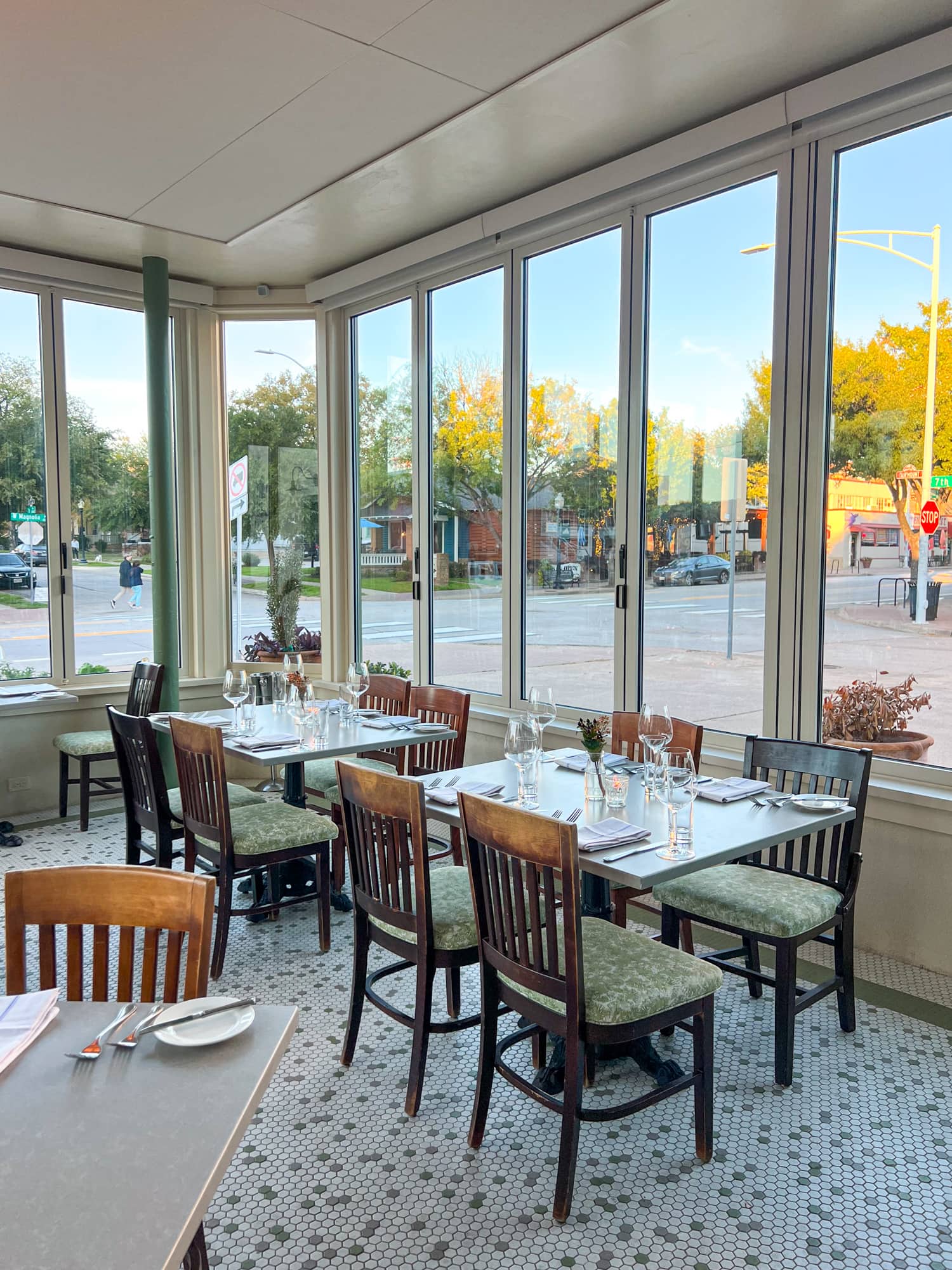 Ellerbe Fine Foods
Farm-to-table fare is on the menu at Ellerbe Fine Foods on West Magnolia Avenue, a trendy street lined with cafes, bars, and restaurants at the edge of the Fairmount-Southside Historic District.
The kitchen is led by co-owner and executive chef Molly McCook, a 2020 James Beard Award Semifinalist.
She grew up in Shreveport, Louisiana, and the restaurant is named after the road on which her grandparents lived.
In 2009, McCook opened Ellerbe with her lifelong friend, Richard King, who is General Manager and co-owner.
Ellerbe was the first restaurant to serve farm-to-table cuisine in Fort Worth.
By the following year, they were recognized for it. In 2010, Bon Appetit named Ellerbe one of America's ten best new restaurants.
A front dining room with wall-to-wall windows offers plenty of natural light and people-watching opportunities. I was happy to be seated there on a Friday night.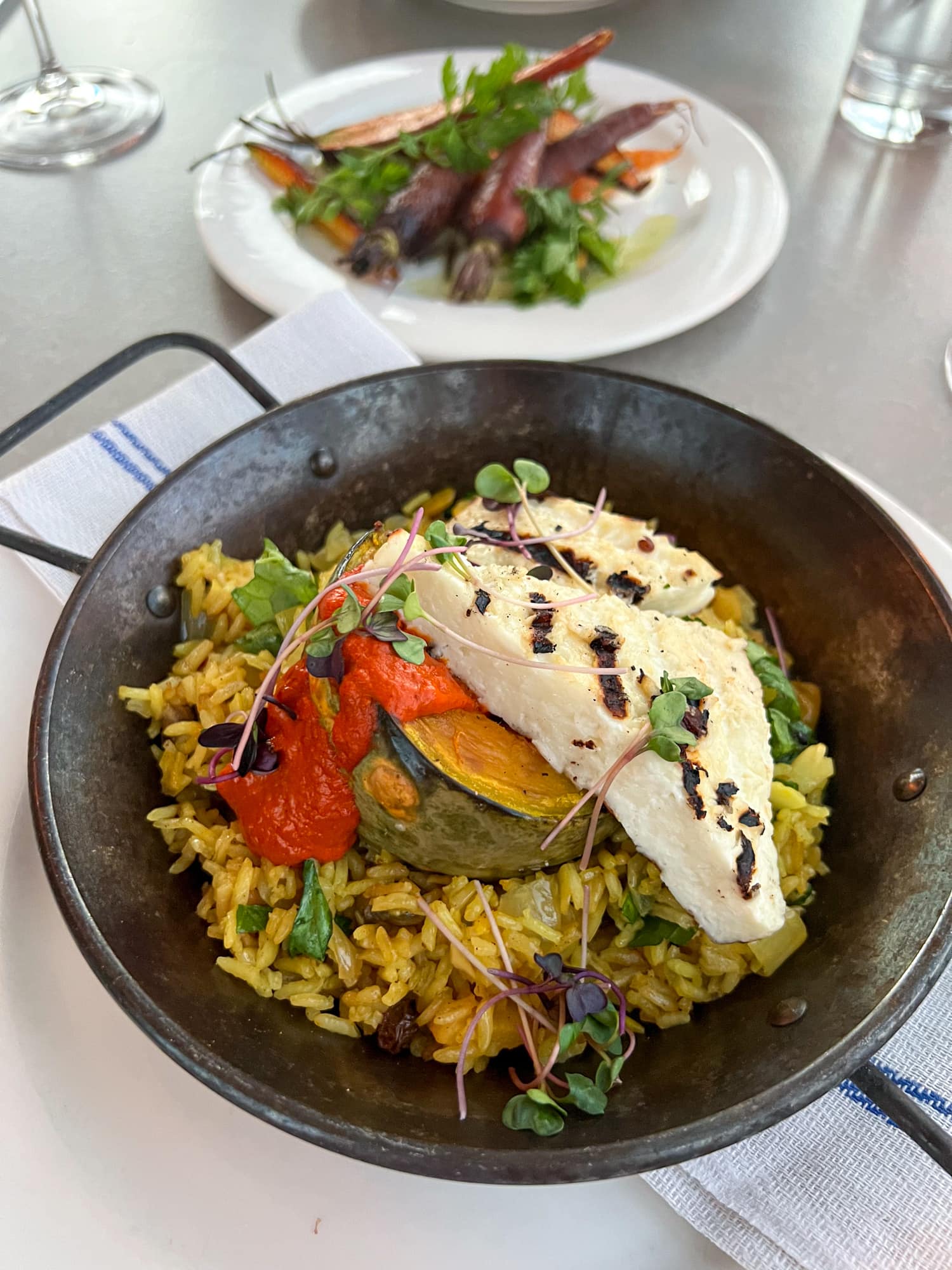 Our Dinner
Fall/winter appetizers include butternut squash, housemade herbed cashew cheese with torn baguette, and a wild rice and vegetable salad.
I skipped a starter and got the roasted winter squash with grilled haloumi and Persian jeweled rice.
Additional main courses include bacon-wrapped arctic char, braised veal bolognese, and a pecan wood-grilled steak with a port reduction.
We also got a side of the colorful First Earth Farm roasted carrots with whipped goat cheese and local honey.
The signature dessert is Maw Maw's Bread Pudding with whiskey sauce, cinnamon whipped cream, and Texas pecans.
1501 W Magnolia Ave, Fort Worth, TX, ellerbefinefoods.com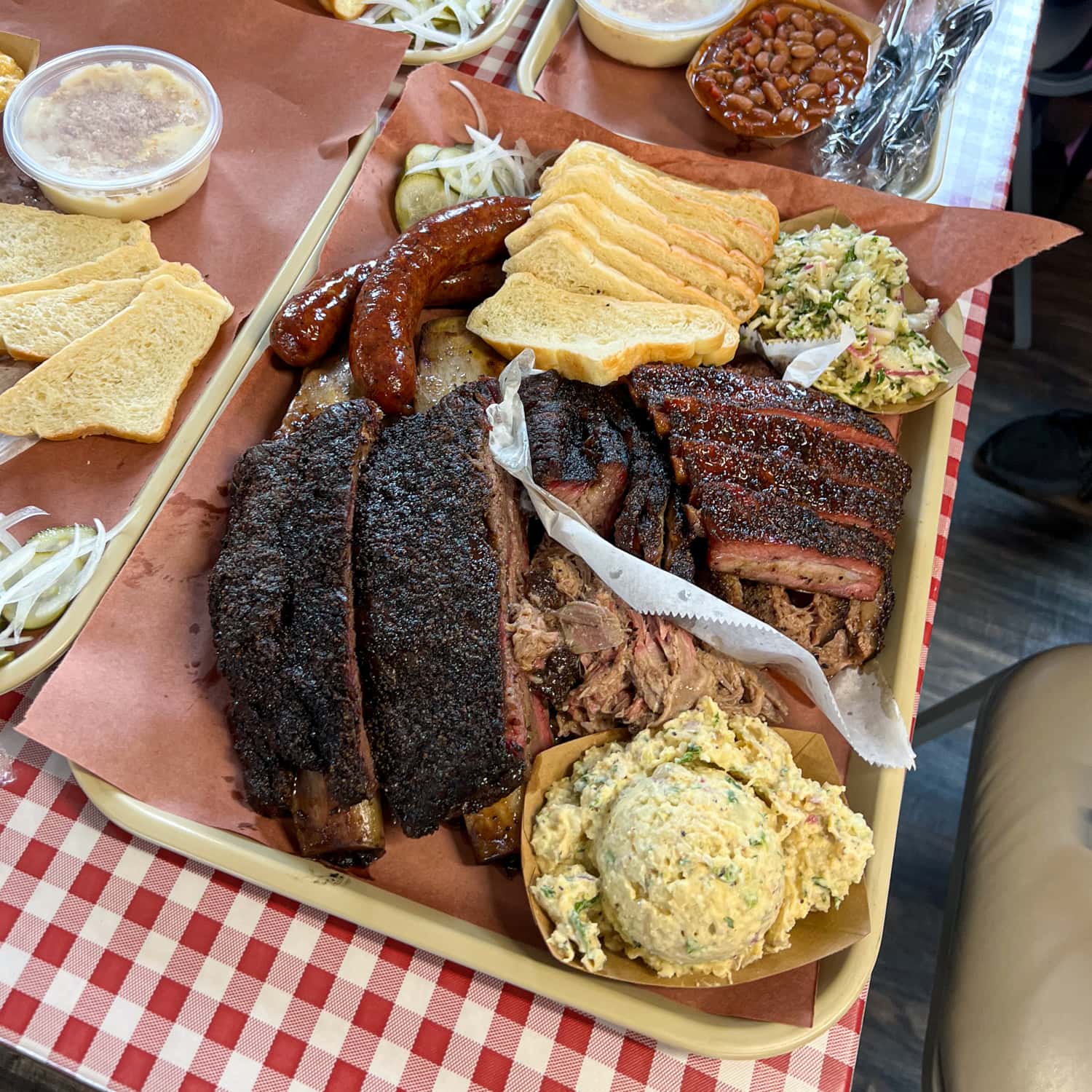 Goldee's BBQ
Ranked #1 in the state by Texas Monthly Magazine in 2021, the meats at Goldee's BBQ in southeast Fort Worth have people lining up for hours every weekend. I should know; I was one of them.
The owners (Jalen Heard, Nupohn Inthanousay, Lane Milne, Dylan Taylor, and Jonny White) grew up together in Arlington, Texas, before dispursing to work in some of the state's best barbecue joints (including Franklin's).
When they came together again to start a business, they found an abandoned building deemed good for their Fort Worth restaurant and got to work.
February 2020 wouldn't be the ideal month to open a new restaurant. But the guys survived by pivoting to take-out and resumed dine-in service by early 2021.
They make barbecue in the classic Central Texas style, using post oak to smoke the briskets and beef ribs that'll have you salivating.
I appreciated their attention to detail, such as baking white bread instead of relying on cheap, mass-produced loaves.
If you're passionate about barbecue and have the patience to wait two to three hours for a taste of the best Texas offers, head to Goldee's.
4645 Dick Price Rd, Fort Worth, TX, goldeesbbq.com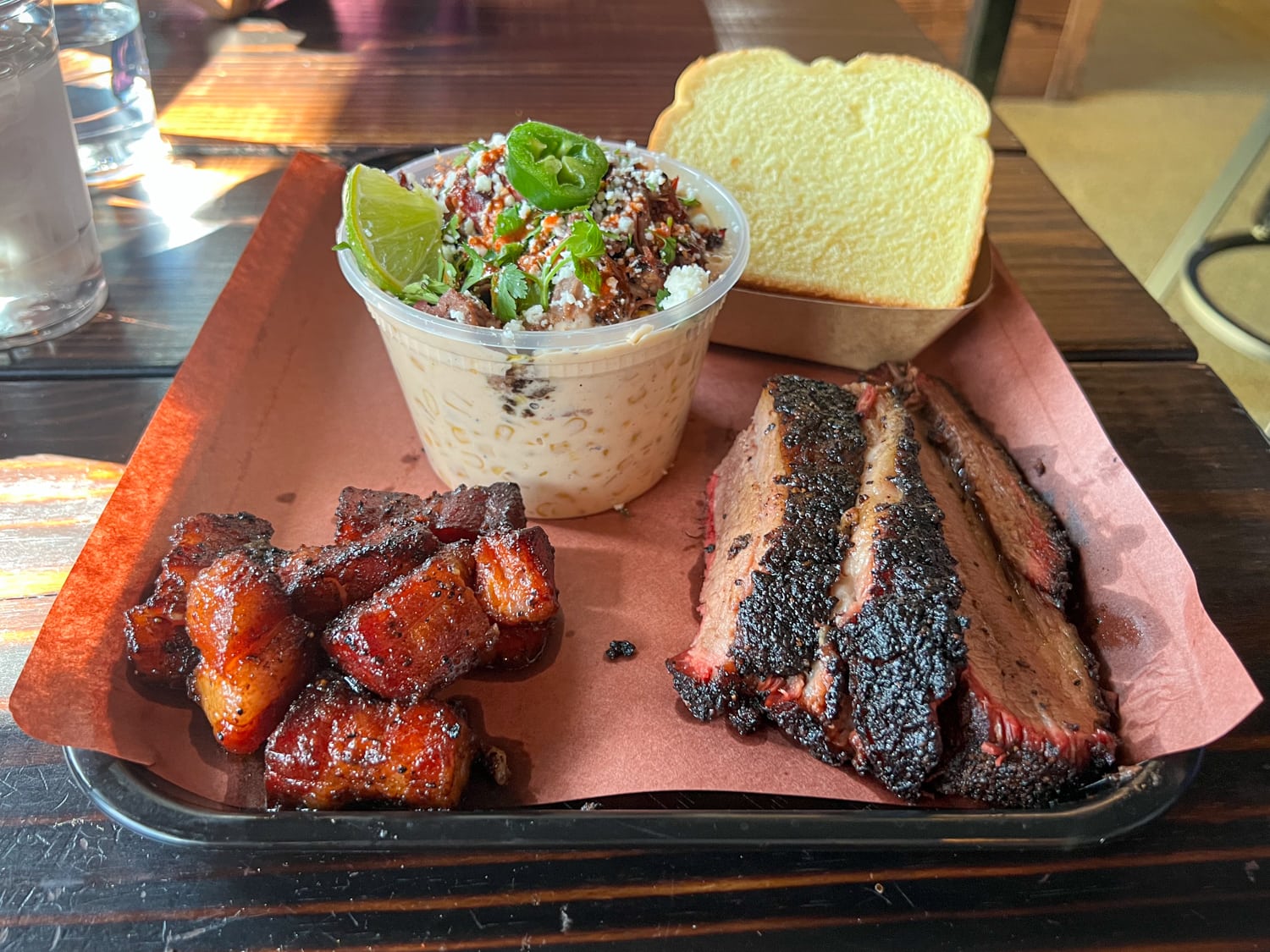 Panther City
If you're not interested in a half-day pilgrimage, other incredible barbecue restaurants can be found closer to downtown Fort Worth.
Panther City opened its doors in 2014 in the Southside neighborhood. Like Goldee's, it was named one of the top ten best barbecue joints in Texas in 2021.
We went relatively light on lunch here as it was at the end of our stay in Fort Worth. We got beef brisket, brisket elote, and pork belly burnt ends.
Of the three, it was the brisket elote that blew me away. First, they don't skimp on the amount of meat included, which explains the $14 cost.
Second, the richness of the smoked brisket mixed with the street corn (made with cream cheese, Mexican cheese, and cream) was heavenly.
Panther City has both indoor seating and an outdoor patio with picnic tables. It's the perfect place to enjoy a Shiner beer and barbecue.
201 E Hattie St, Fort Worth, TX, panthercitybbq.com
***
My first foray into Fort Worth's restaurant scene was a resounding success!
I returned from the visit impressed by everything I experienced, from the barbecue at a casual restaurant like Panther City to fine dining at Saint-Emilion.
As always, I've got more places to eat in Fort Worth on my list for next time.
These include Grace (New American food), Little Red Wasp (casual American), and Reata Restaurant (Southwestern) in Sundance Square (downtown Fort Worth), and Heim Barbecue on West Magnolia Ave.