The best restaurants in Waco, TX, might surprise you. The city that gave us Dr Pepper, Baylor University, and Chip and Joanna Gaines is experiencing a growth spurt, with new restaurants opening downtown and east of the Brazos River.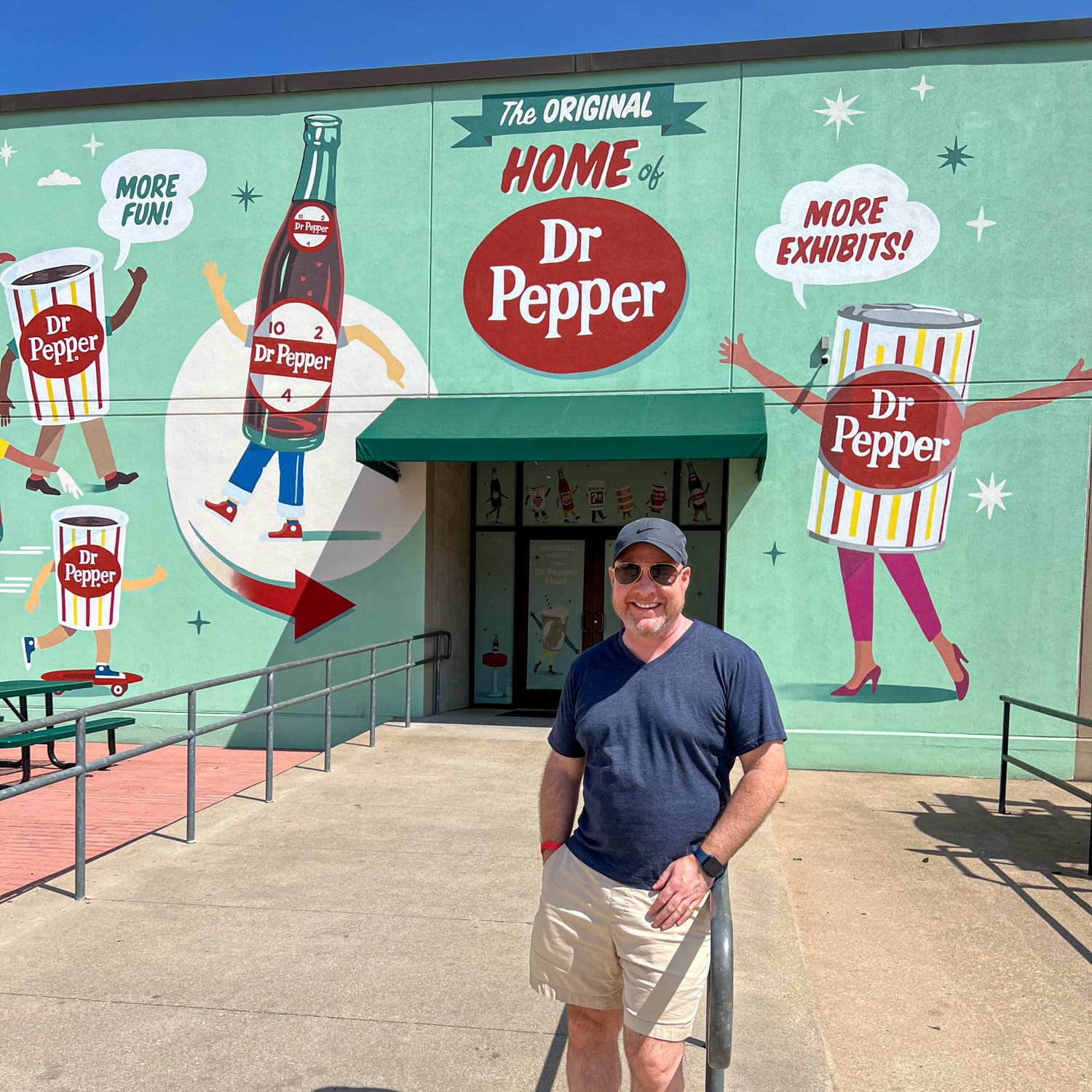 Waco is halfway between Austin and Dallas on the I-35 highway, a convenient spot for great food on the go, and it's also a destination unto itself.
Kel and I have gone to a Baylor football game, Magnolia Market at the Silos, the Cameron Park Zoo, and Mammoth National Monument.
My ongoing exploration of Central Texas has led me 95 miles north of Austin to Waco several times in the past year.
Each visit brings new opportunities to feast at local restaurants. Here are five of the best places we've tried so far.
Top Waco Restaurants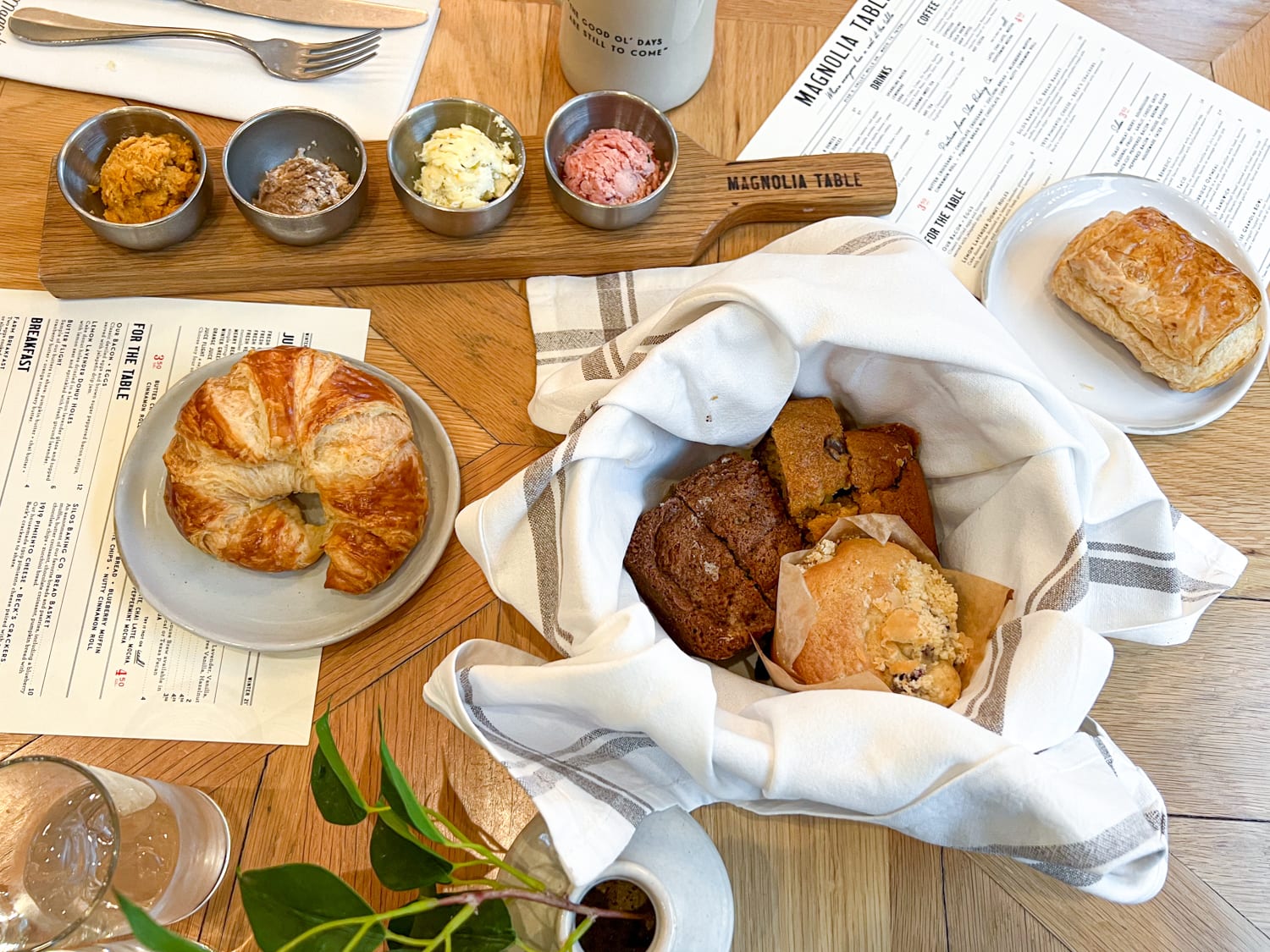 1. Magnolia Table
Chip and Joana Gaines renovated a historic building to open Magnolia Table in 2018, and it's been a destination dining experience ever since.
This breakfast and lunch restaurant charms fans of the Gaines with fresh pastries from Silos Baking Co., seasonal butter flights, and classic brunch dishes like avocado toast on sourdough bread, lemon blueberry pancakes, French toast, and burgers.
Entrees are $8 to $14, a terrific value given the quality of ingredients, preparation, and ambiance.
Dessert fans can order a three-scoop ice cream sundae with one of five Magnolia flavors produced in collaboration with Blue Bell.
Banana pudding, a skillet cookie, and fresh-baked pie are also available to excite your taste buds.
Approximate wait times for walk-in customers are updated dynamically on Magnolia Table's website. But, given this is one of the best Waco, TX, restaurants, I recommend making a reservation.
2132 S Valley Mills Dr, Waco, TX, magnolia.com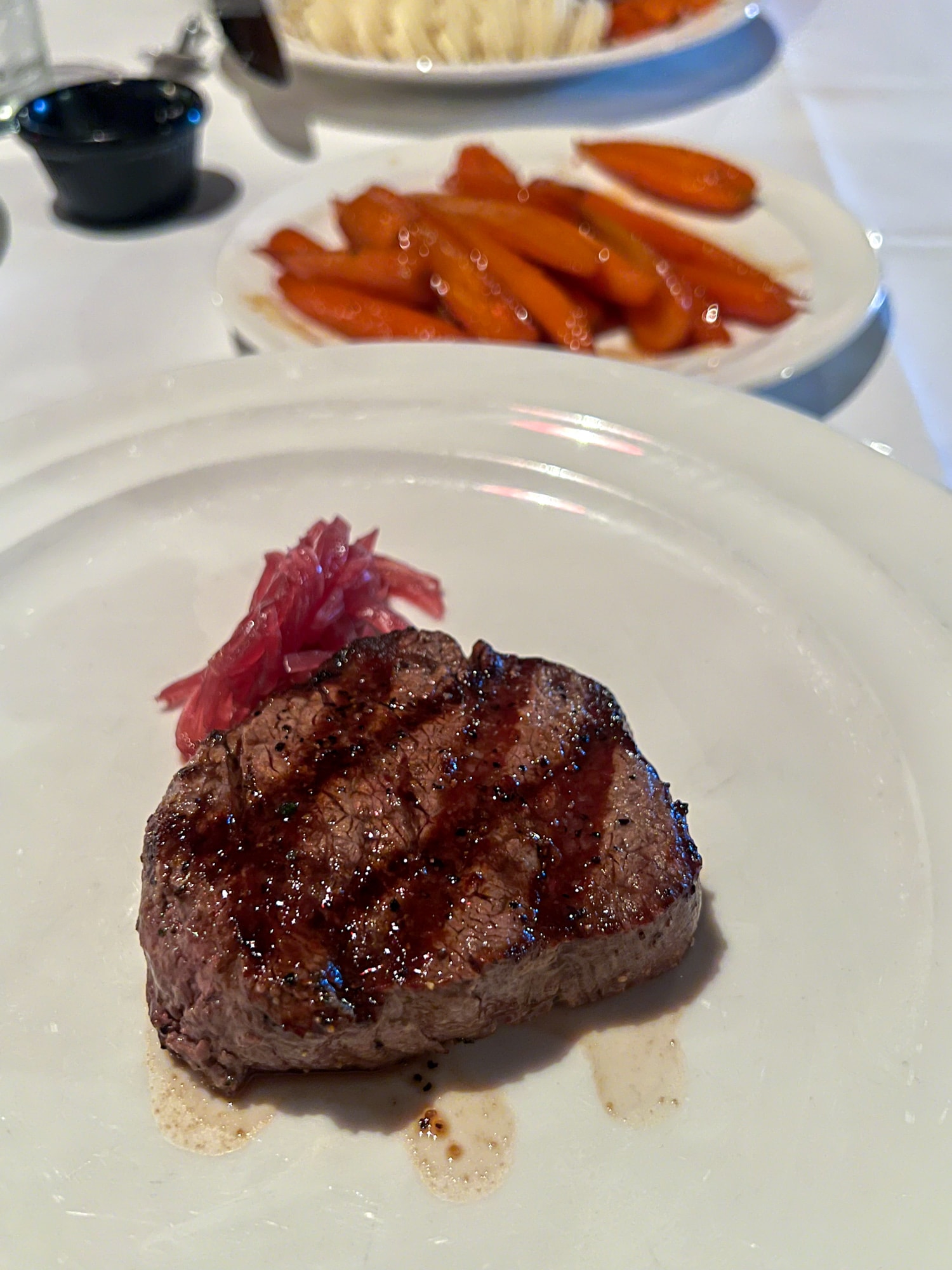 2. OneThirtyFive Prime
If you're looking to treat yourself, plan a date night, or enjoy time with friends and family over an excellent steak dinner, head to OneThirtyFive Prime in Hewitt, a suburb in South Waco.
This steakhouse has served the community for ten years, offering prime Akaushi Beef from HeartBrand Beef, a fifth-generation Texas ranch.
I recently became a fan of Akaushi Beef after getting one of the best burgers of my life at LeRoy and Lewis, a food truck in Austin.
At OneThirtyFive Prime, I tried the six-ounce filet of tenderloin ($44) and bourbon-glazed carrots.
I initially forgot to order brandy peppercorn sauce, so I took my first few bites without it and was reminded of just how incredible this Wagyu beef tastes.
Other options include a 12-ounce New York strip steak ($54), ribeye ($74), and Chateaubriand for Two ($175).
The Chateaubriand is a 3-course meal for two, including salad, steak carved tableside, choice of two sides, and creme brulee.
A 14-ounce New Zealand rack of lamb also looked appealing. OneThirtyFive Prime also serves sushi-grade fish and has a surprisingly extensive seafood menu.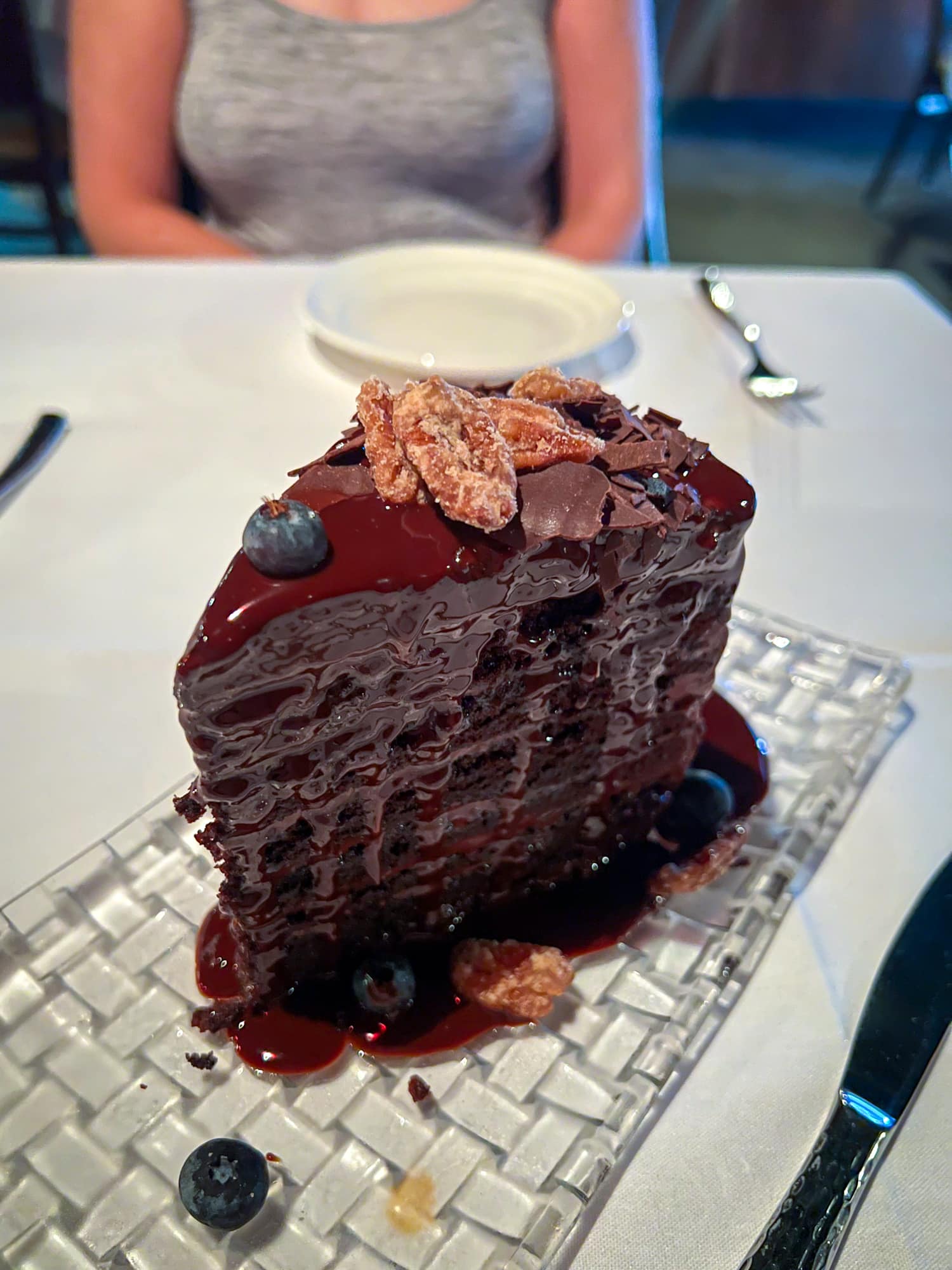 I'd be remiss, not to mention dessert, as I couldn't resist the Tower Cake, an eight-layer amaretto chocolate cake with Callebaut chocolate buttercream frosting.
It was drenched in chocolate sauce and garnished with blueberries and candied pecans. Kel helped me with it, though we still took half of it home.
Other desserts at one of Waco's best fine dining restaurants include key lime pie, seasonal gelato, NY-style cheesecake, and marbled bread pudding.
1201 Hewitt Dr Suite 110, Waco, TX, 135prime.com
Discover the Best Restaurants in Fredericksburg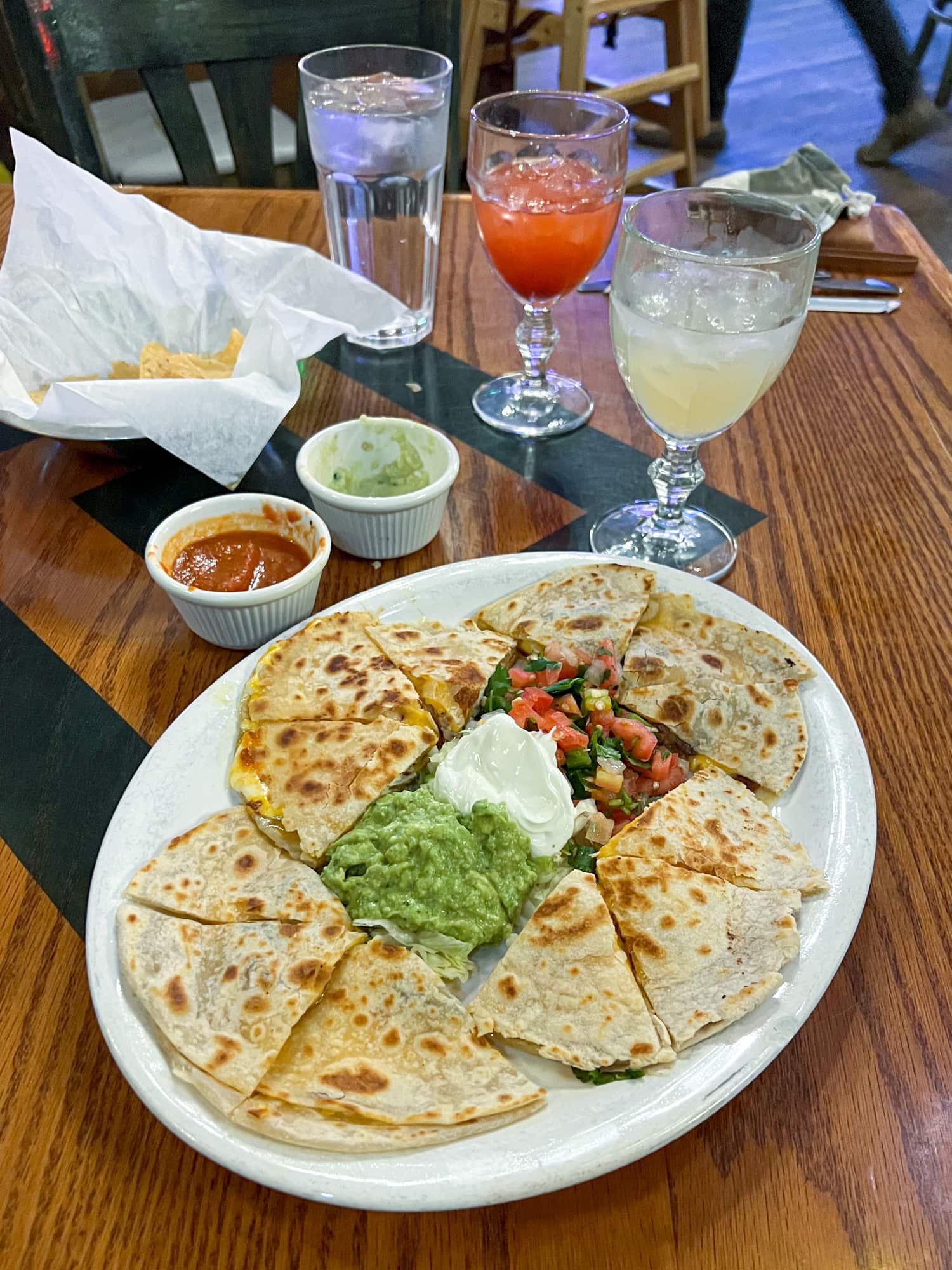 3. Ninfa's Mexican Restaurant
If you're craving Tex-Mex or Mexican food at an affordable price, check out Ninfa's in downtown Waco.
The Original Ninfa's on Navigation Boulevard in Houston was opened by "Mama" Ninfa Laurenzo in 1973. She's credited with popularizing fajitas in H-town.
While opened by descendants of Mama Ninfa and previously licensed to use the name, the restaurant in Waco is not affiliated with the original Ninfa's on Navigation.
Regardless, you can count on chips and queso, handmade tortillas, a variety of quesadilla and nacho options (including BBQ brisket nachos), burritos, and fajitas.
The margarita menu will ensure a good time, whether you're there for lunch, happy hour, or dinner.
When Kel and I ate dinner at Ninfa's, we were seated near a staircase leading to a small loft.
It seemed like an odd spot, but when Kel noticed the head coach of Baylor Football, Dave Aranda, walking down with some college students, it became a memorable experience.
In 2021, Aranda led the Baylor Bears to their best record in school history (12-2), a Big 12 Championship, and a win at the Sugar Bowl in only his second year at the helm.
220 S 3rd St, Waco, TX, ninfaswaco.com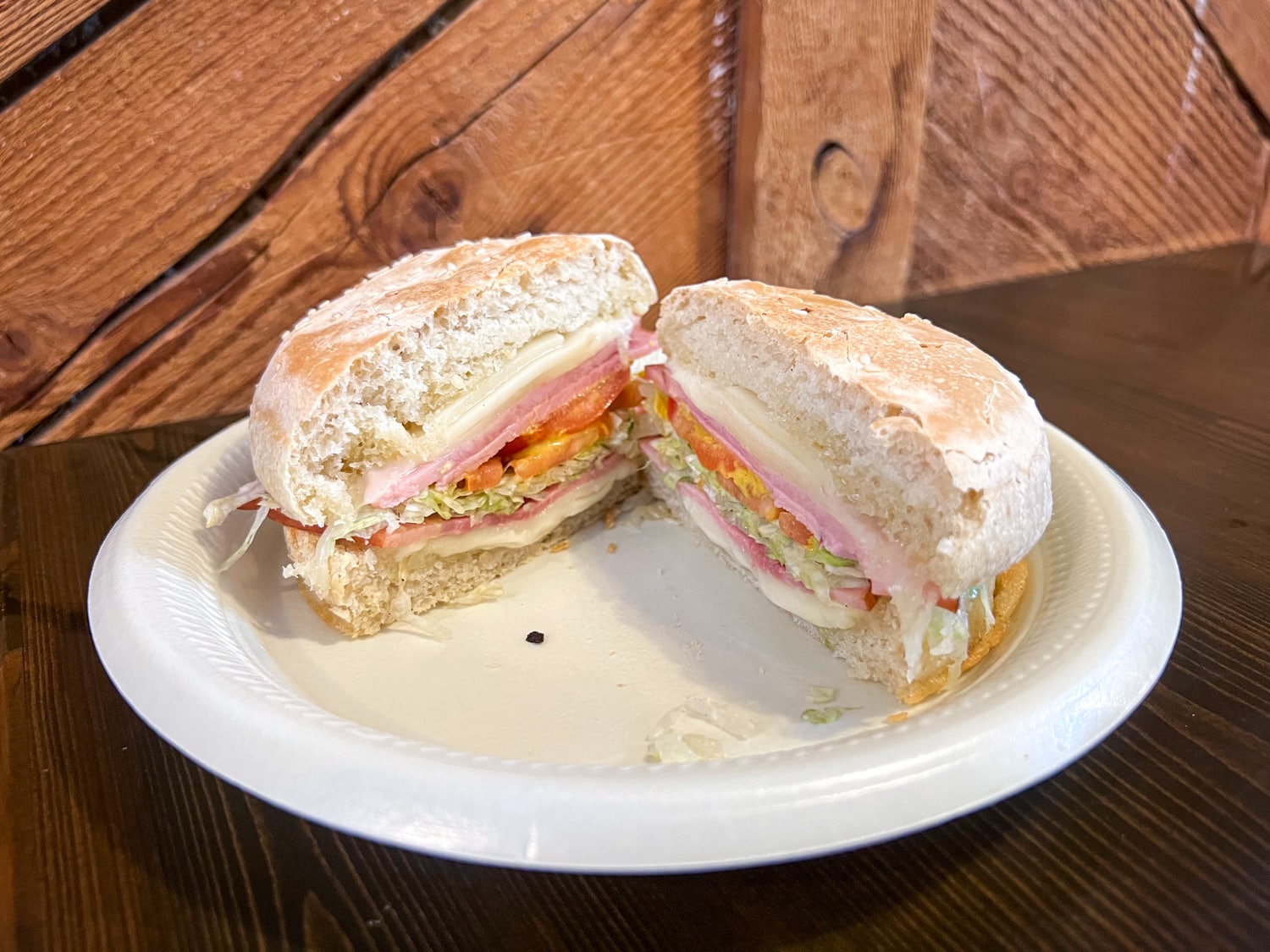 4. Schmaltz's Sandwich Shoppe
Opened in 1975 on the Baylor University campus, Schmaltz's Sandwich Shoppe has been in business as long as I've been alive.
When Kel suggested I check out this sandwich shop she frequented during her graduate school days at Baylor, I wondered what could be so special.
The answer is in their circular loaves of artisan white and whole wheat bread, handmade every morning with no additives or preservatives.
While the Baylor location closed decades ago, you still have a choice of dining downtown or at their North Valley Mills restaurant near Lake Waco.
I went to the latter at peak lunch rush on a Tuesday afternoon, and they were so busy it took 25 minutes for my ham and Swiss cheese sandwich to be prepared.
Once I received the warm deli sandwich, I sat in a booth and sunk my teeth into it.
The bread truly makes the difference here, and the buzzy atmosphere complimented my experience at one of the best restaurants in Waco, TX.
1412 N Valley Mills Dr #136, Waco, TX, schmaltzssandwichshop.com
Related: Memorable Memphis Restaurants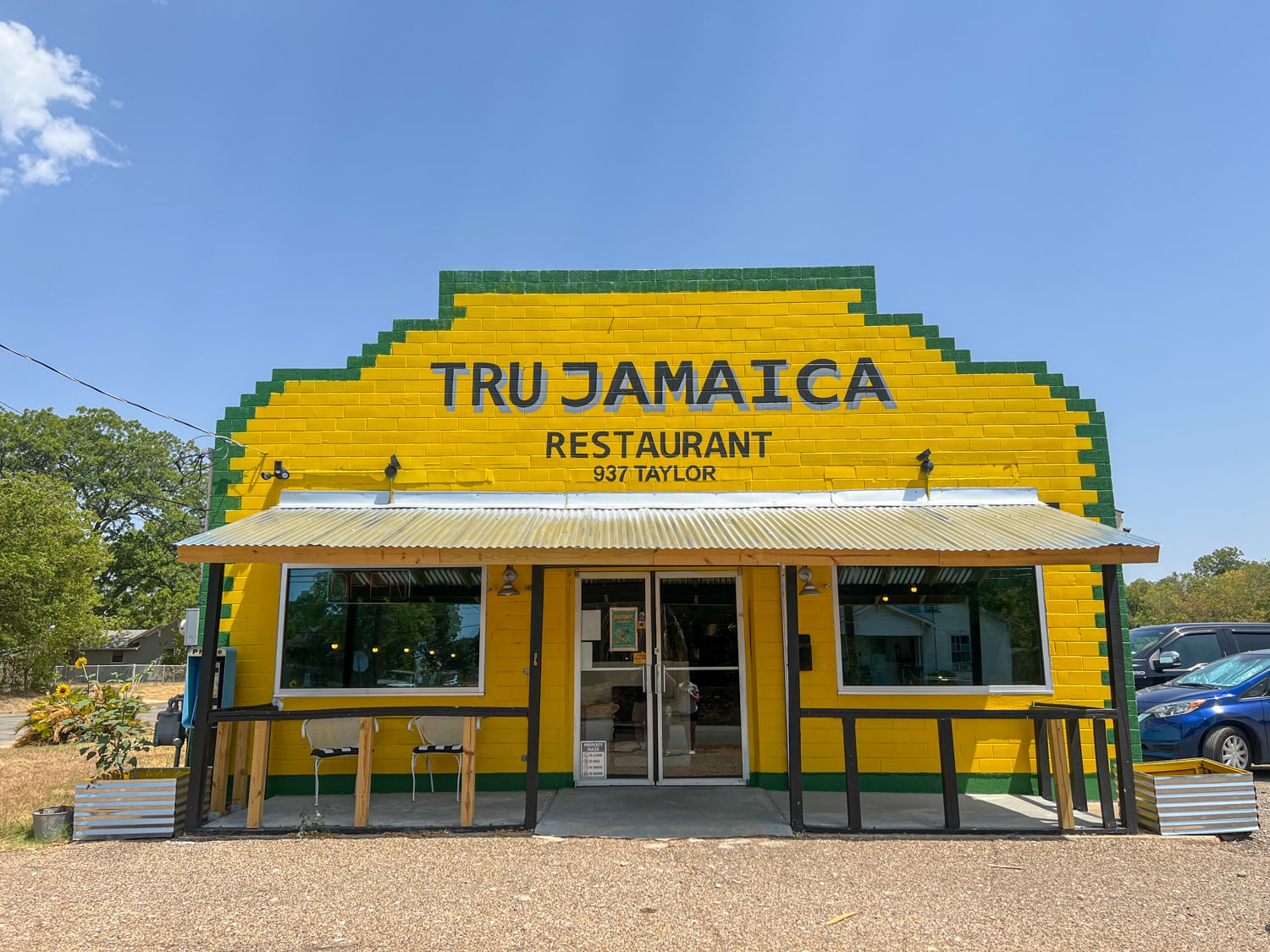 5. Tru Jamaica
On a recent drive home from Dallas, Kel and I stopped at Tru Jamaica, which "promises to entertain your soul with authentic Jamaican cuisine."
The cheerful yellow-and-green-painted facade invites customers to take a break from Texas for a genuine taste of the Caribbean.
Owners Vivia Charles and her son Aniceto returned to Waco to open the restaurant after time spent living in Northern Virginia (where I, too, lived for 16 years).
Inside, the reggae is playing, and the decor is reminiscent of Caribbean island restaurants I've experienced in the Bahamas, Belize, and Colombia. Though I've yet to see Jamaica, it currently tops my bucket list.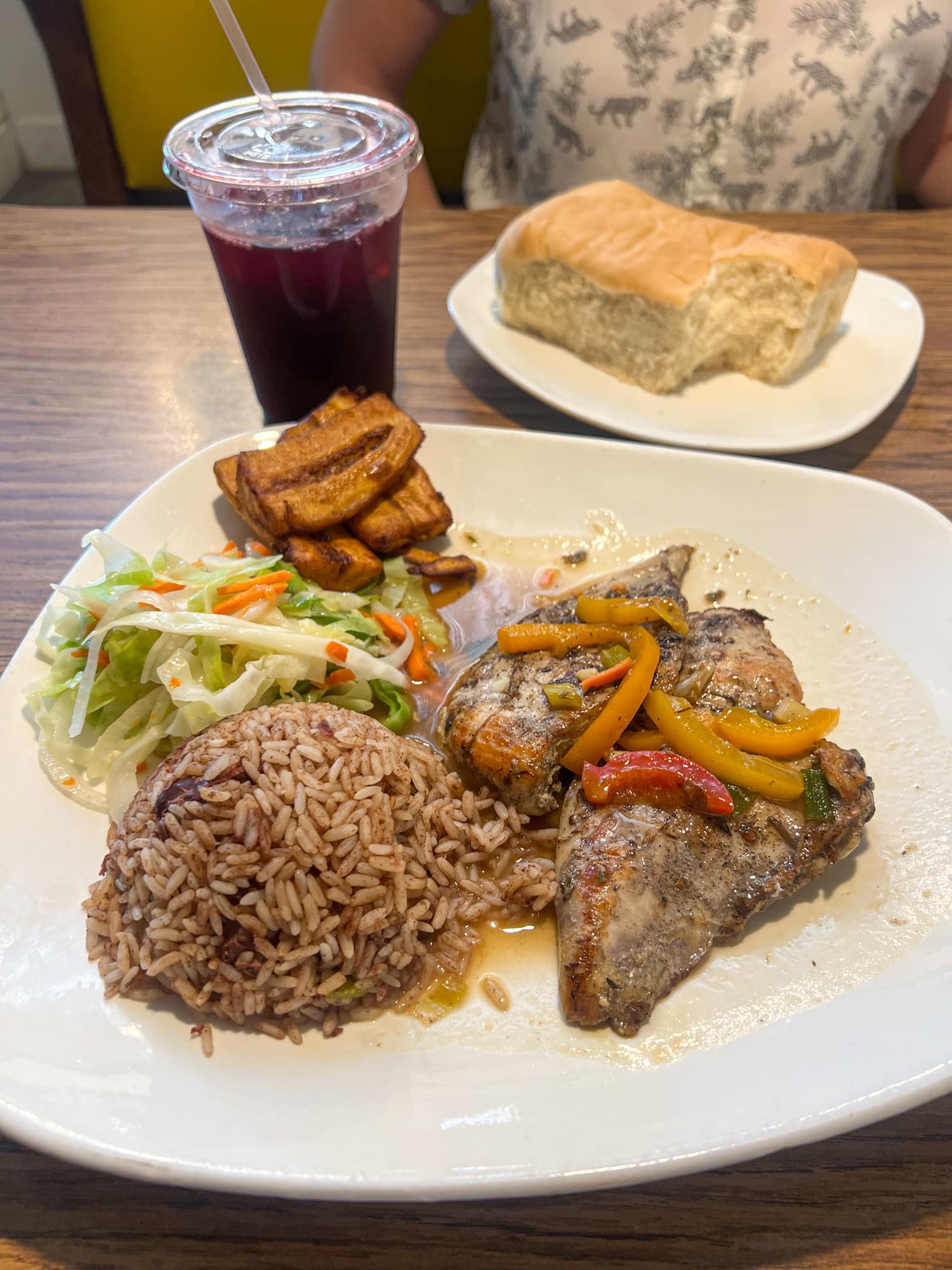 We split a jerk chicken breast entree with coconut rice, salad, and fried plantain. The chicken is baked instead of fried and is moderately spicy.
We also tried the sorrel ginger juice, coconut milk bread, and a terrific rum cake made with Jamaican Overproof Rum.
Other dishes include jerk shrimp, curry goat (shrimp, chicken, or vegetables), oxtails, red snapper, and Rasta pasta (penne in jerk sauce with bell peppers and spinach). Imported Jamaican sodas are also available.
937 Taylor St, Waco, TX, trujamaica.com
***
I hope this cross-section of outstanding restaurants in Waco, TX, is whetting your appetite.
I've also eaten at Union Hall on Franklin Ave., the city's new European-style food hall with about 20 different vendors.
Future trips to Waco will include BBQ restaurants, Alpha Omega (Mediterranean food), and George's Restaurant (est. 1930). I'll keep you updated!