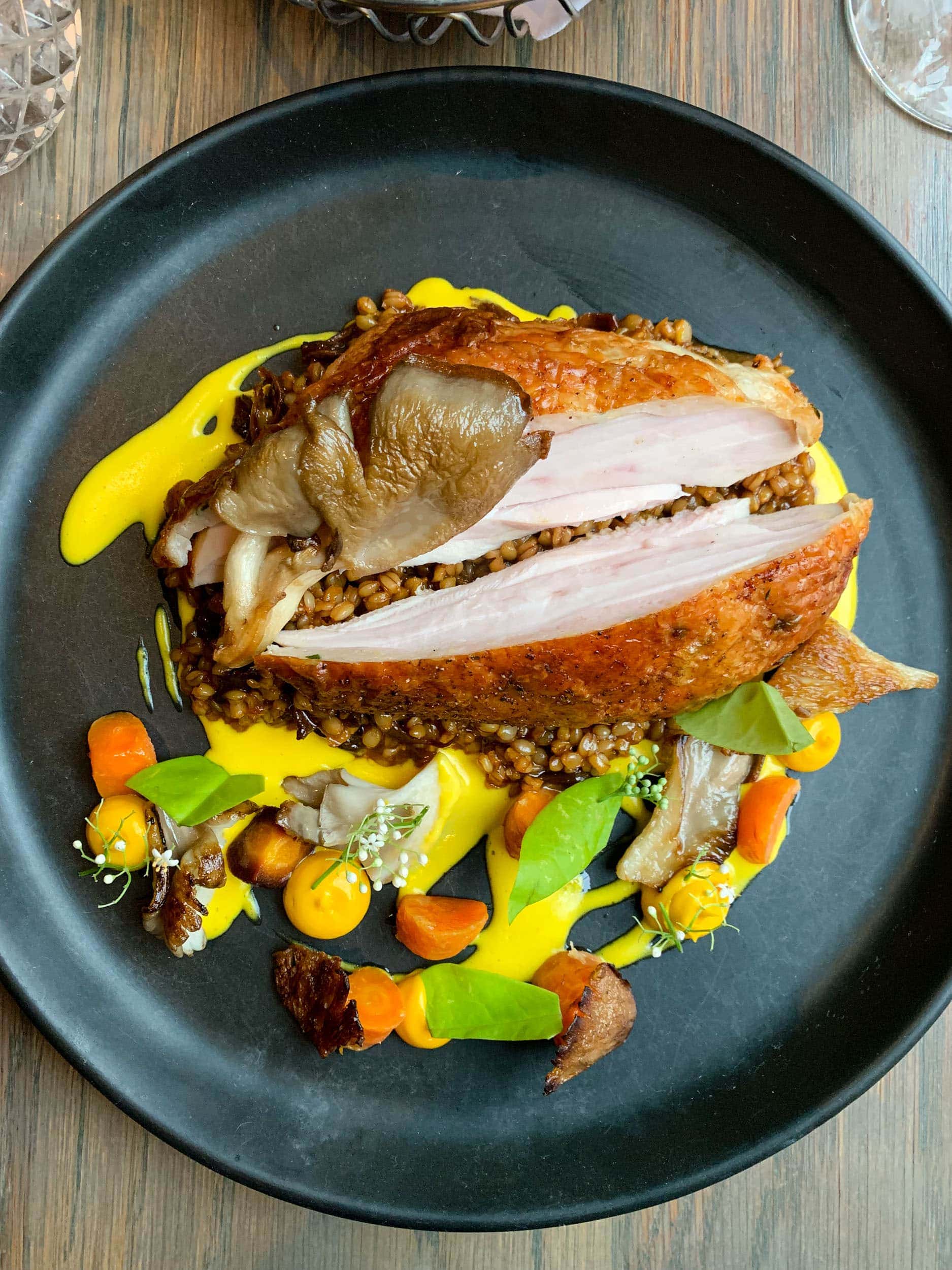 The best restaurants in Austin have gained national attention for everything from tacos and brisket to southern food and sushi.
Since moving to Austin in April 2016, I've spent a lot of time eating out solo, with friends, and on dates.
My list of Austin's best restaurants is based on personal experience. It's subjective. And because I haven't been everywhere (yet), it is subject to change.
When putting a list like this together, I consider the following: quality and inventiveness of the food, interior design and ambiance, service, value, and location.
And as anyone following Feastio on Instagram knows, I have a sweet tooth. So, I pay extra attention to dessert menus.
The following list is presented in the order that you should run to these restaurants for your next meal out.
Austin's Best Restaurants
Olamaie
1610 San Antonio Street, Downtown (website)
Nominated for Best Chef in the Southwest (2018) by the James Beard Foundation (JBF), Chef Michael Fojtasek delivers a tour de force of modern southern cuisine at Olamaie.
The restaurant is housed in a charming white bungalow. The interior is intimate without being too dark -- essential given how beautifully the dishes are presented.
My first visit, in early 2019, included three incredible courses:
Sweet potato pone with Harbison brie, Benton's bacon, and kil't chicories
Dewberry Hills Farm chicken with oyster mushroom, carrot, farro, and bay laurel
Vanilla cake with Cocoa Barry dark chocolate, candied fennel, and vanilla ice cream
The menu is updated regularly based on what's in season, so what's here today may be gone tomorrow.
Dinner only.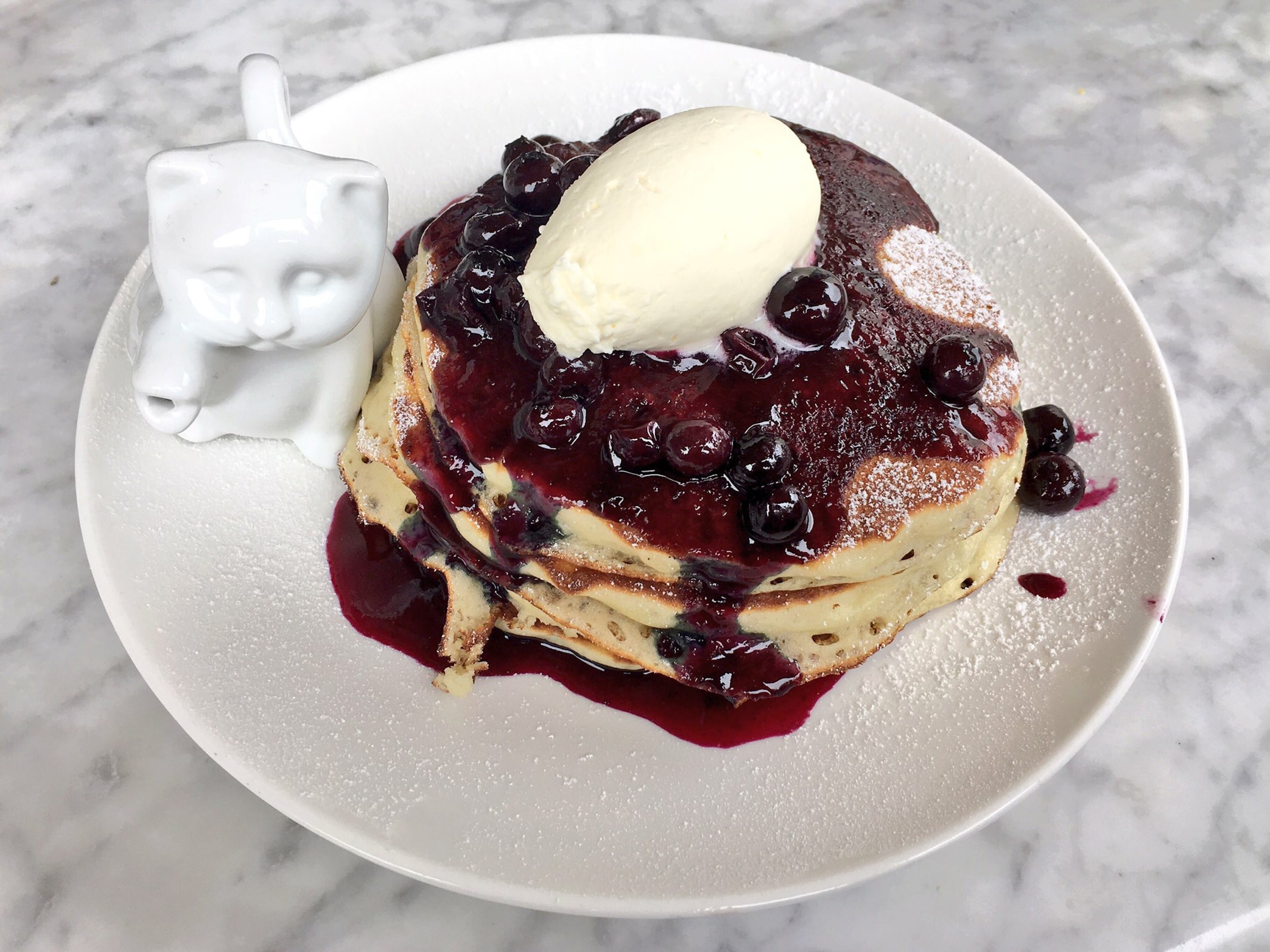 Launderette
2115 Holly Street, East Austin (website)
In 2016, Launderette won me over with their incredible buttermilk pancakes with blueberry compote and creme fraiche.
That same year, they were nominated for Best New Restaurant by the JBF and recognized by Food and Wine as one of the best new restaurants in the United States.
The accolades have continued, with Laura Sawicki becoming a JBF semifinalist for Outstanding Pastry Chef in 2018.
The restaurant, named after the laundromat that once occupied the space, has a bright, airy interior. It's attractive; however, I've sat outside all but once.
On my last visit, I ordered:
Deviled eggs with black truffle, crispy pancetta, and baby celery
Pan-seared salmon with farro
Mint white chocolate semifreddo with dark chocolate magic shell and fleur de sel
The food is consistently impressive, and the desserts will light up your eyes. Of the restaurants on this list, I've been to Launderette the most.
Brunch, lunch, happy hour, dinner. Arrive early or make a reservation.
See also: Best Brunch Spots in Austin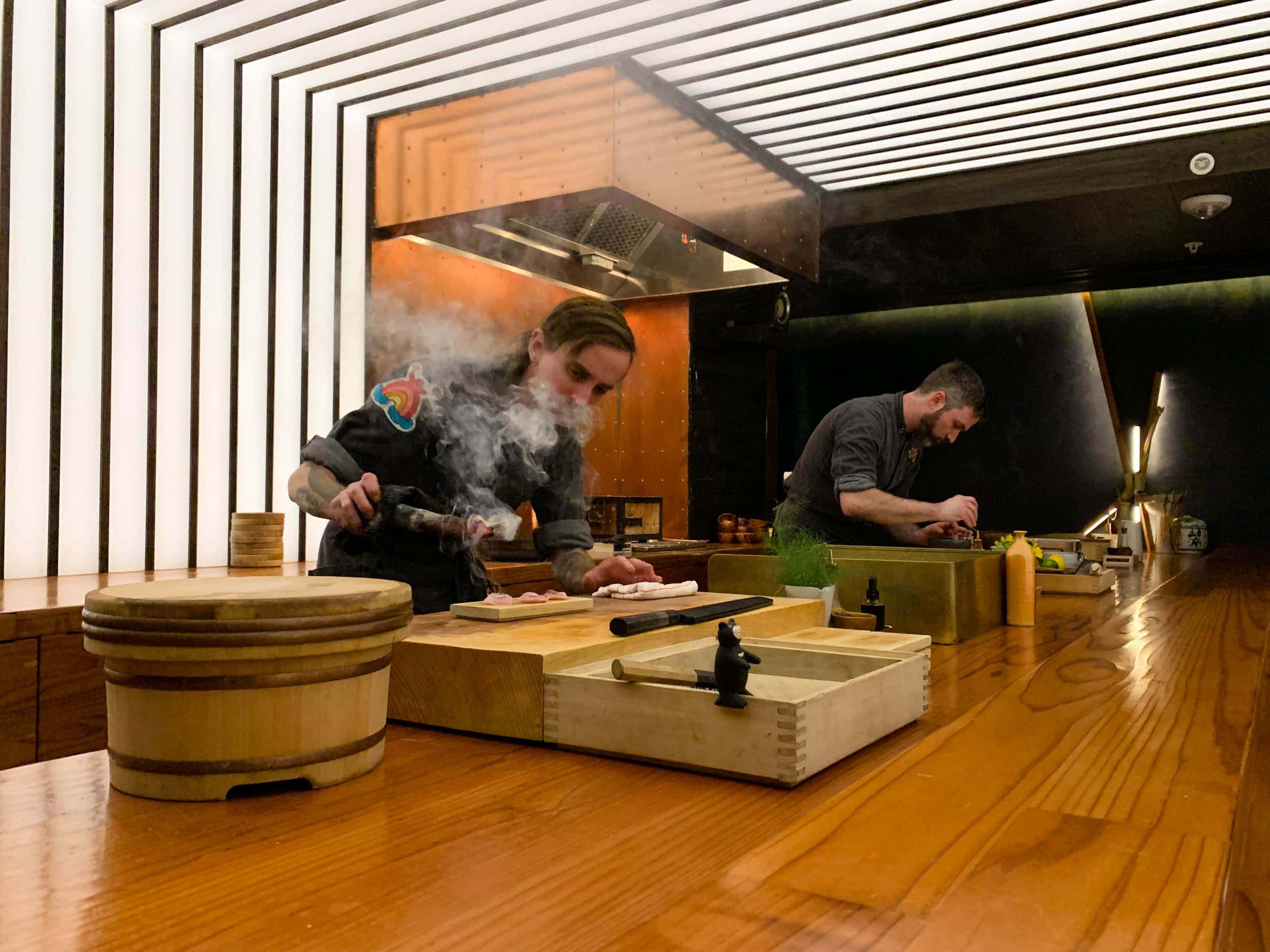 Otoko
1603 S Congress Ave, South Austin (website)
Otoko is an exclusive 12-seat Japanese restaurant hidden in plain sight above the courtyard at The South Congress Hotel.
Led by Chef Yoshi Okai from Kyoto, the restaurant specializes in a 20-course omakase menu combining Tokyo-style sushi and Kyoto-style kaiseki.
The price for this culinary journey is a hefty $215, not including drinks, tax, and tip, which is as expensive as food gets in Austin.
But, for those willing to spend the money, you'll be treated to one of the most intimate and sophisticated dining experiences the city has to offer.
And for those who can't afford to spend a few hundred bucks per person (which is most of us), I'll let you in on a little secret.
Otoko offers an a la carte menu the first Thursday of each month.
I went in on an a la carte night and ordered the following:
Hokkaido uni
Black cod
Ocean trout (prepared two different ways)
Pumpkin tempura
Hamachi (being prepped in the photo above)
Mochurro sando (a saikyo miso ice cream sandwich)
I made it out having spent $110 (including tax and tip), plus a $25 deposit paid to book a seat. If you're going for a set menu, you'll have to pay $175-$215 in advance.
Be sure to arrive 15-30 minutes early, so you have time to enjoy a craft cocktail or Japanese whiskey in Watertrade, the intimate bar next door.
Dinner only, Wednesday through Saturday. Make a reservation.
See also: The Best Speakeasies in Austin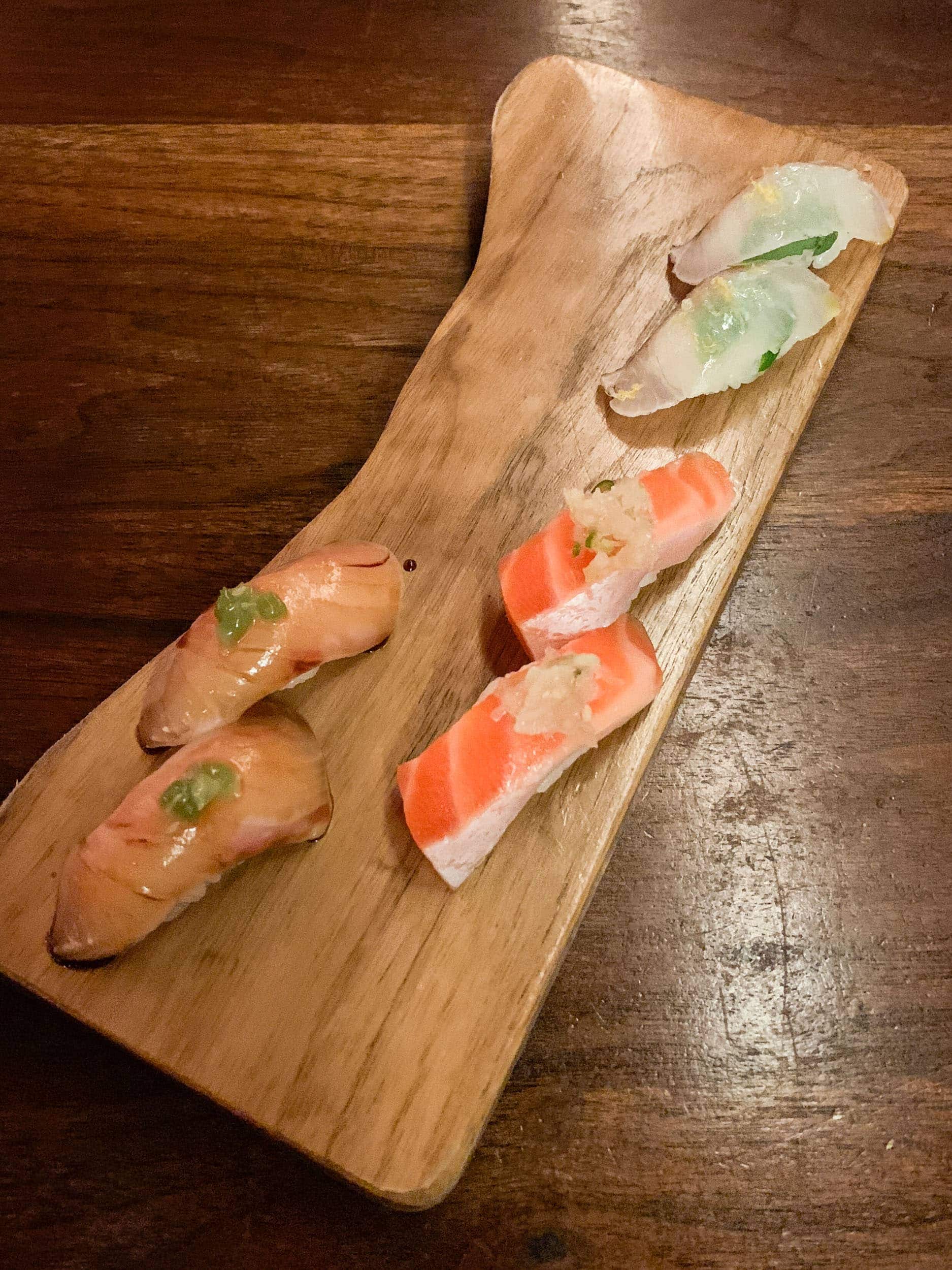 Uchi / Uchiko
Uchi - 801 S Lamar Blvd, South Austin (website)
Uchiko - 4200 N Lamar Blvd, North Austin (website)
Uchi is widely regarded as one of the best restaurants in Austin. Its name is synonymous with excellent sushi.
Chef Tyson Cole opened his flagship restaurant in 2003 and soon began attracting national attention for his creative dishes.
In 2011, he was recognized with a JBF award for Best Chef (Southwest) and was a semi-finalist for Outstanding Chef in 2016.
I've dined at Uchi a few times, the first being a happy hour with friends. I went back a second time and sampled a more significant portion of the menu.
I enjoyed the food. However, the lighting was dark where I was seated in the back, so it was hard to appreciate the dishes fully. And the restaurant is always full, so it can get noisy.
That's why I've become a fan of Uchi's sister restaurant, Uchiko, which Cole opened in 2010. It's a little more relaxed and understated, while still offering similarly fresh and inventive sushi.
Both restaurants fly in their ingredients daily from Japan and are committed to sustainability.
Dinner only. The majority of seating is for walk-in diners.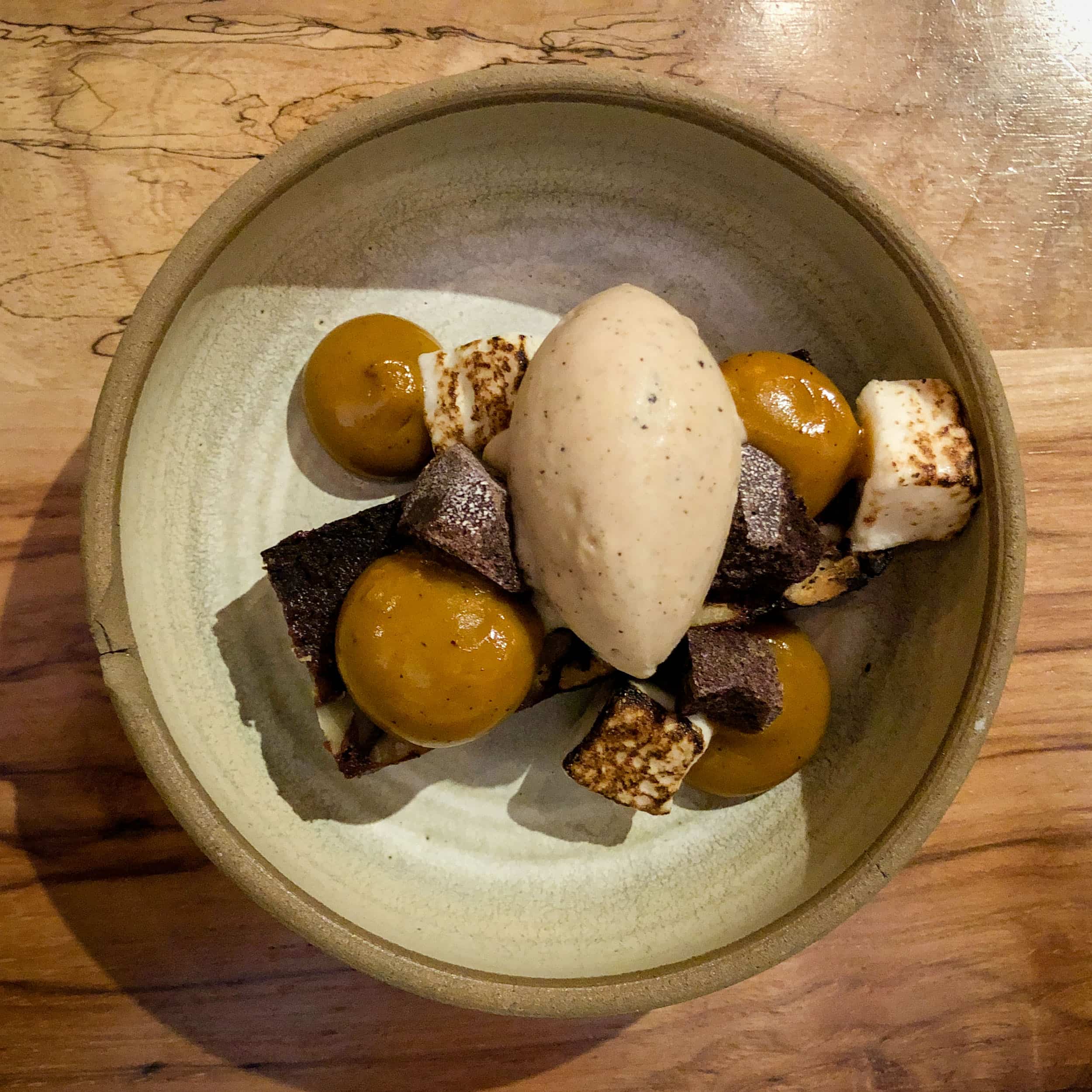 Barley Swine
6555 Burnet Road #400, North Austin (website)
In December 2009, Bryce Gilmore and his brother opened Odd Duck, a food truck focused on locally-sourced ingredients.
The truck was a success, so they opened a brick and mortar restaurant by the same name a few blocks from Uchi in south Austin.
Gilmore's second act was Barley Swine, which "features a seasonal menu that is always changing based on the availability of ingredients and the aspirations of the kitchen."
This is the kind of restaurant where you'll want to get a group of friends together and sample one of everything.
Or, for $95, skip the decision-making and try the 9-course chef's tasting menu.
Bryce Gilmore is a 6-time JBF award nominee for Best Chef (Southwest).
Dinner only.
See also: Best Coffee Shops in Austin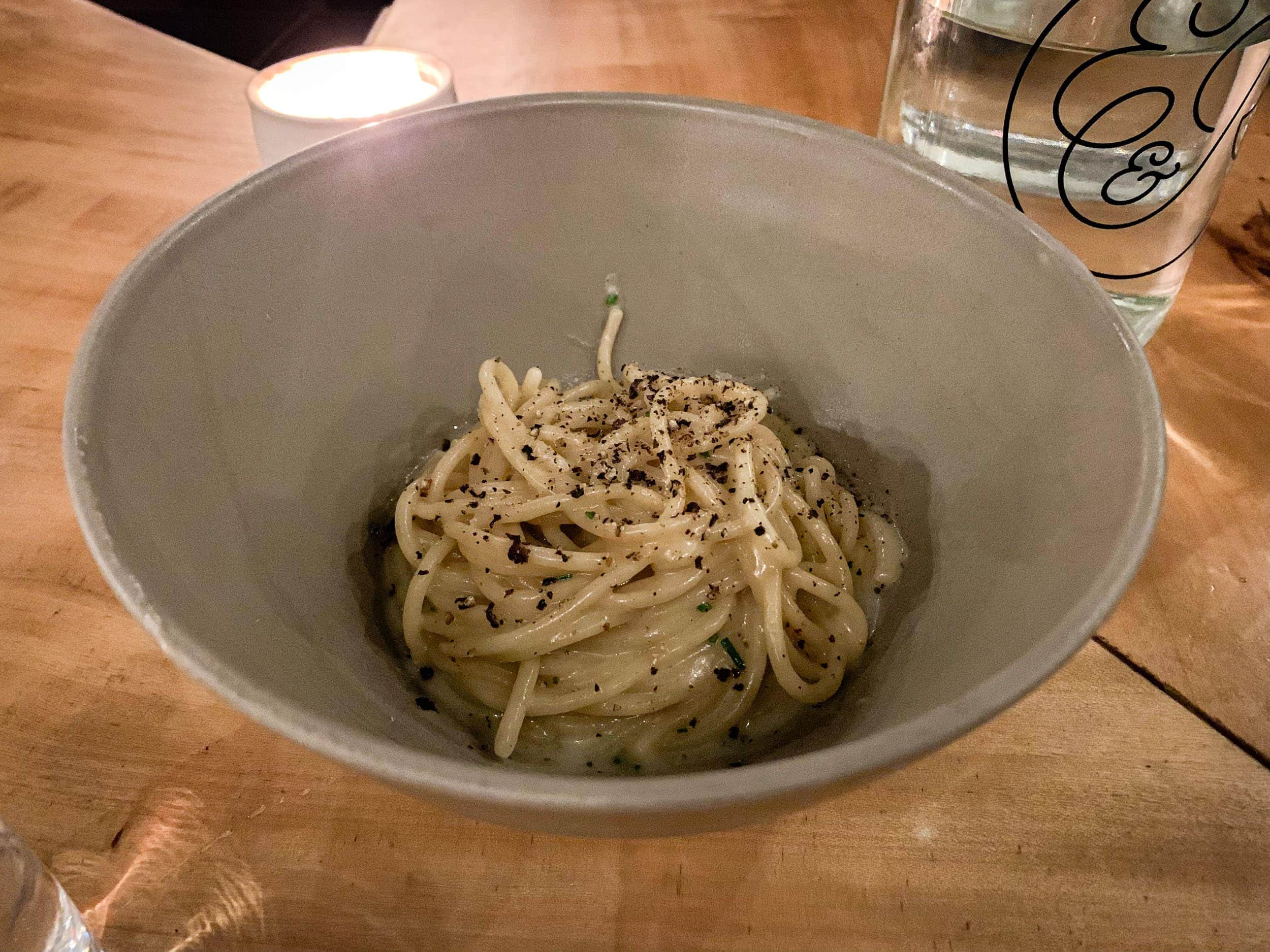 Emmer & Rye
51 Rainey St #110, Downtown (website)
Named one of America's best new restaurants in 2016 by bon appétit, Emmer & Rye is a farm to table restaurant that changes its menu daily.
Diners can either order a la carte from the menu or pick from a dim sum cart that makes the rounds during service.
Attention to detail is what sets Chef Kevin Fink's restaurant apart.
At Emmer & Rye, they mill their grains for the pasta, bread, and desserts and have an in-house fermentation program.
In 2018, Fink was a JBF semifinalist for Best Chef (Southwest).
Dinner, and Sunday brunch.
See also: Hestia: A Live Fire Experience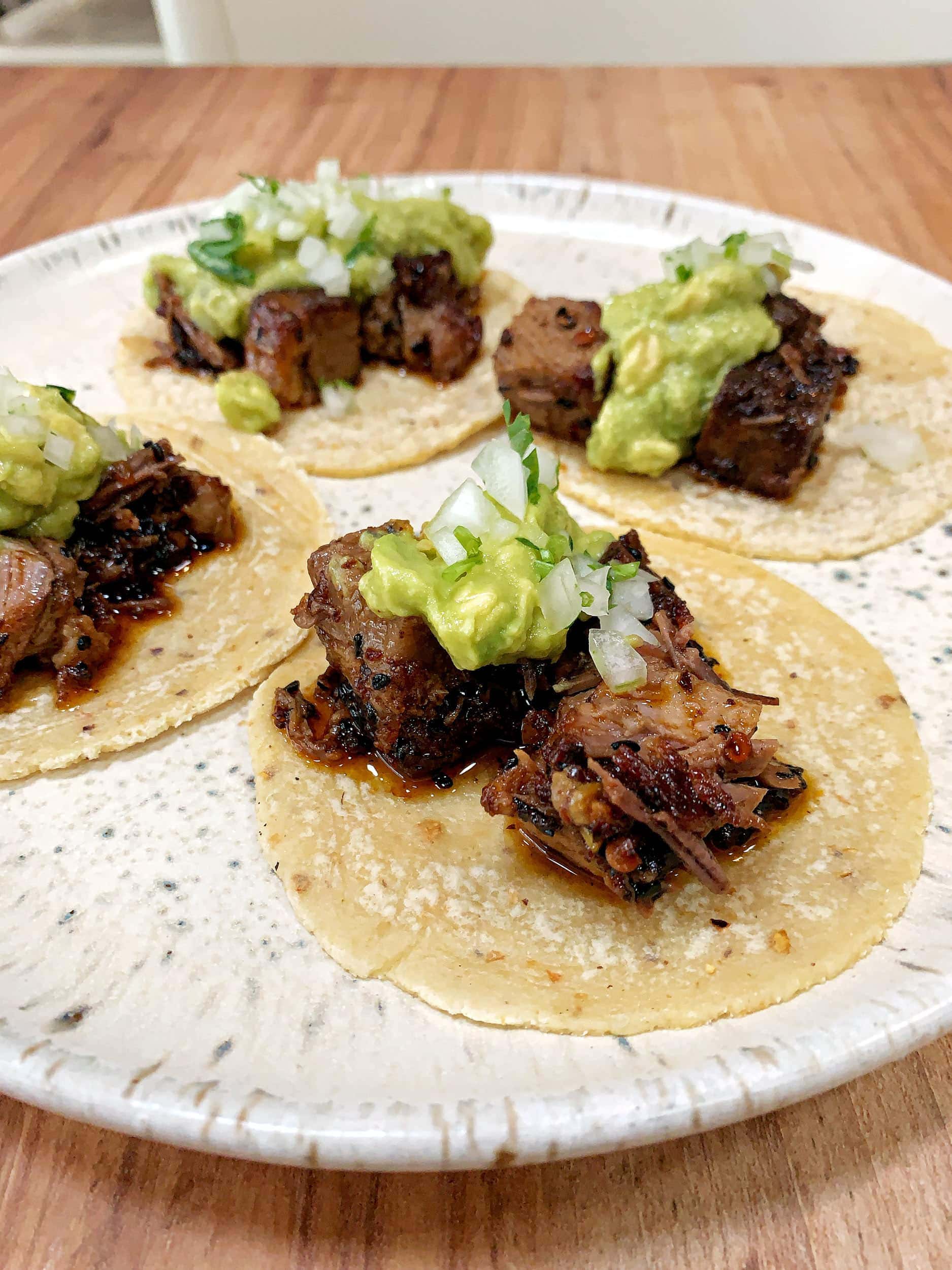 Suerte
1800 E 6th St, East Austin (website)
Food & Wine recently named Suerte one of the country's best new restaurants for 2019.
Sumptuous brisket tacos with black magic oil and avocado salsa cruda make the case. These are the best tacos in Austin.
Four brisket tacos and a Nada Paloma (Cimmaron Blanco tequila, Union mezcal, citrus soda, grapefruit) would've sufficed, but I also ordered the duck breast with mole negro and fennel masa dumplings.
What's three more tacos?
The Tres Leches dessert with Texas peach, masa streusel, and burnt vanilla mousse finished an incredible meal.
Suerte is led by Mexican chef Fermín Núñez, whose resume includes La Condea, Laundrette, and Uchiko.
Dinner nightly, brunch Saturdays and Sundays. Make a reservation.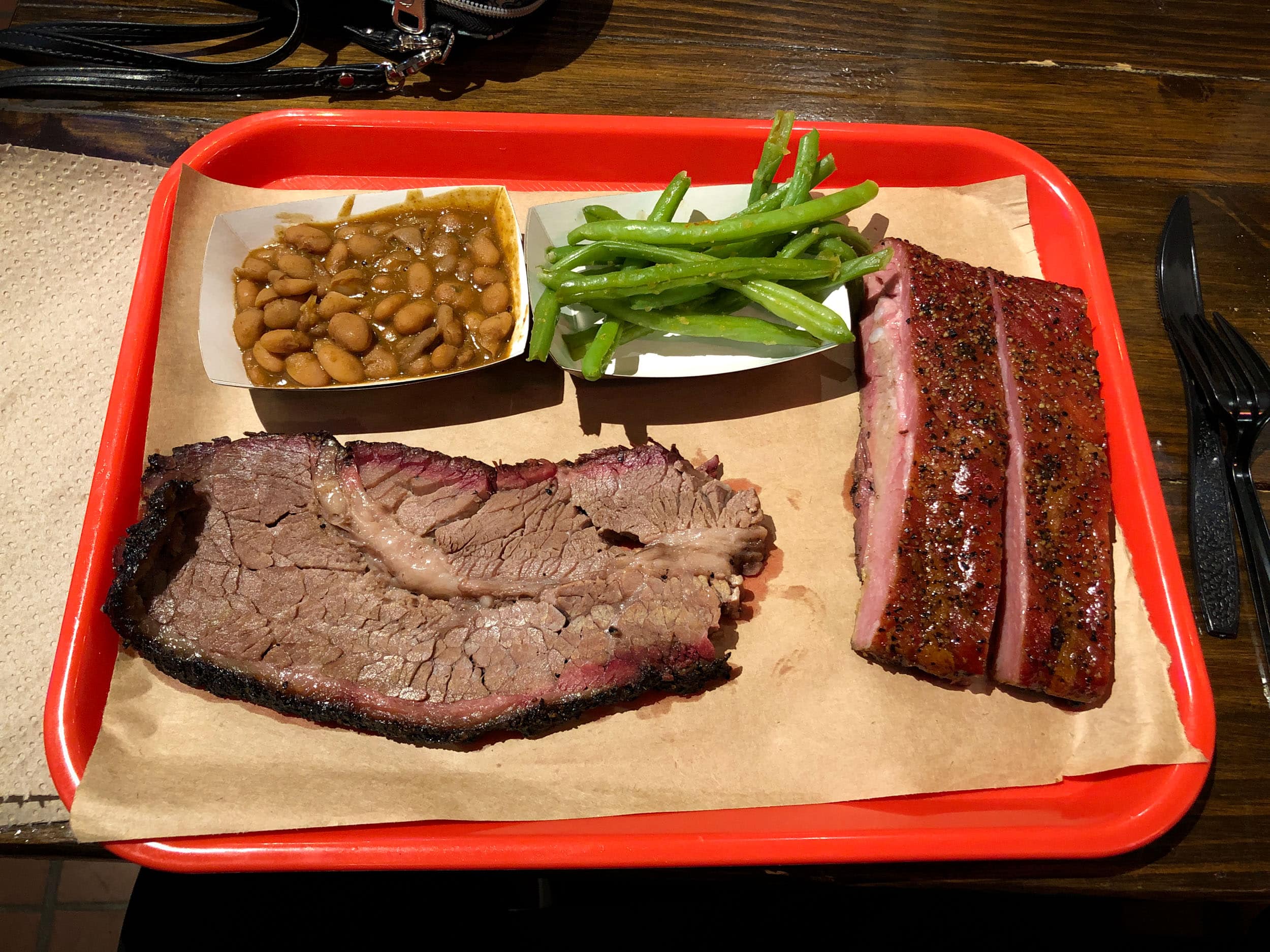 Terry Black's Barbecue
1003 Barton Springs Road, South Austin (website)
Terry Black's Barbecue opened in 2014 by twin brothers Michael and Mark Black from Lockhart, Texas.
The brothers are 4th-generation pitmasters carrying on the family tradition begun by Terry Black in 1932.
The competition for the best barbecue in Austin is fierce.
I haven't been to the most famous restaurant, Franklin's, but I have a hard time believing their brisket can be any better than what I've experienced, repeatedly, at Terry Black's.
The melt-in-your-mouth brisket will make you a believer in Texas BBQ. I can't resist their pork ribs, either. The beef ribs are massive.
Food is served cafeteria style, and you pay for meat by the pound. So load up on a little of everything. You won't regret it.
Lunch and dinner. No reservations needed.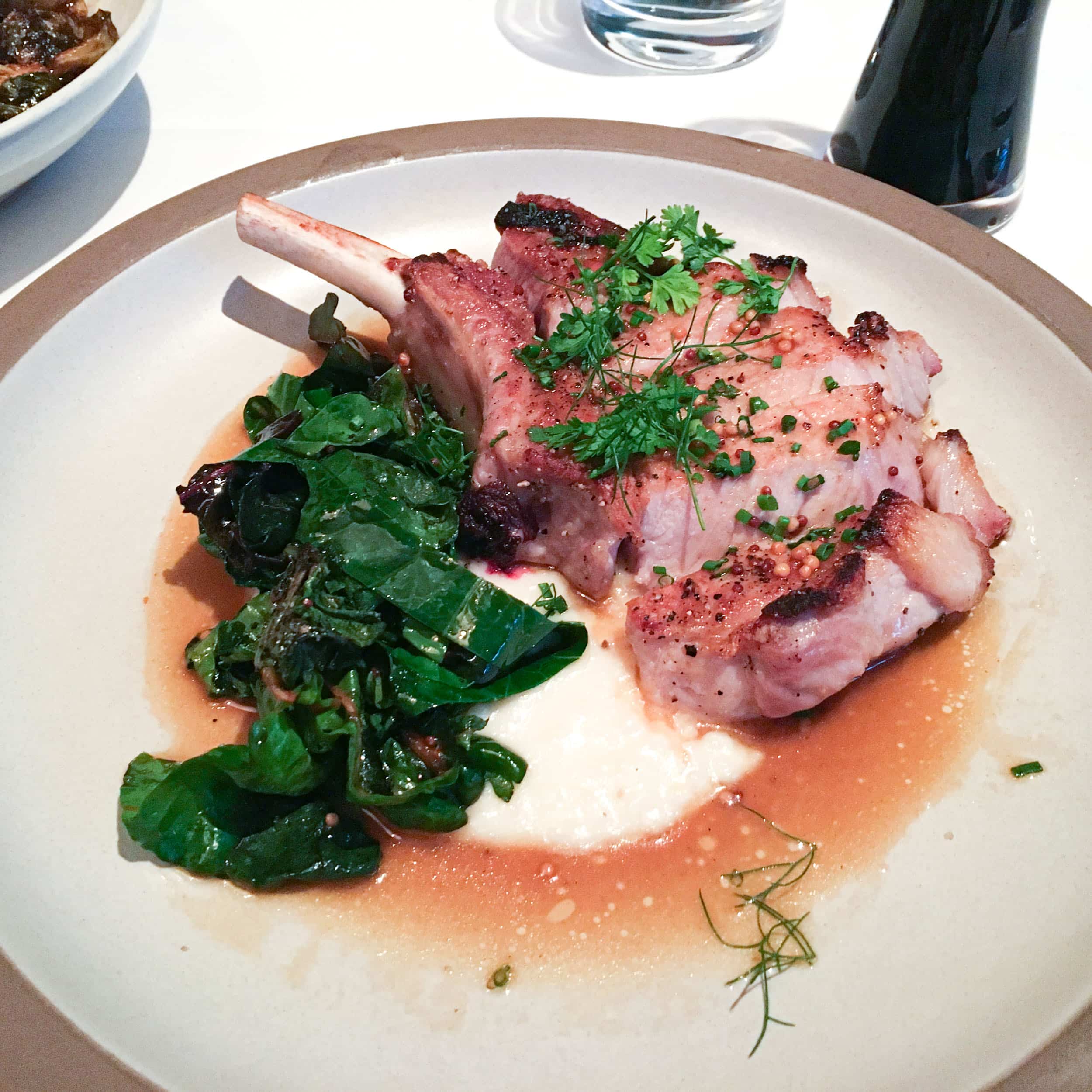 Jeffrey's
1204 W Lynn St, Clarksville (website)
If you're in the mood for a luxurious dining experience, look no further than Jeffrey's in the Clarksville neighborhood west of downtown.
Caviar, Hudson Valley foie gras with roasted plums, and shellfish risotto are just a few of the options on the menu today.
Jeffrey's is known for its dry-aged prime beef, which is grilled over locally-sourced live oak and finished in a 1200-degree broiler.
From a 6-ounce filet mignon to 42-ounce porterhouse steak, they've got you covered.
I've only eaten here once, at the invitation of a friend, and I had the best pork chop I've ever eaten (sorry mom!).
The dessert menu currently features chocolate and praline soufflés, a raspberry mille-feuille, and baked Alaska.
Dinner only. Make a reservation.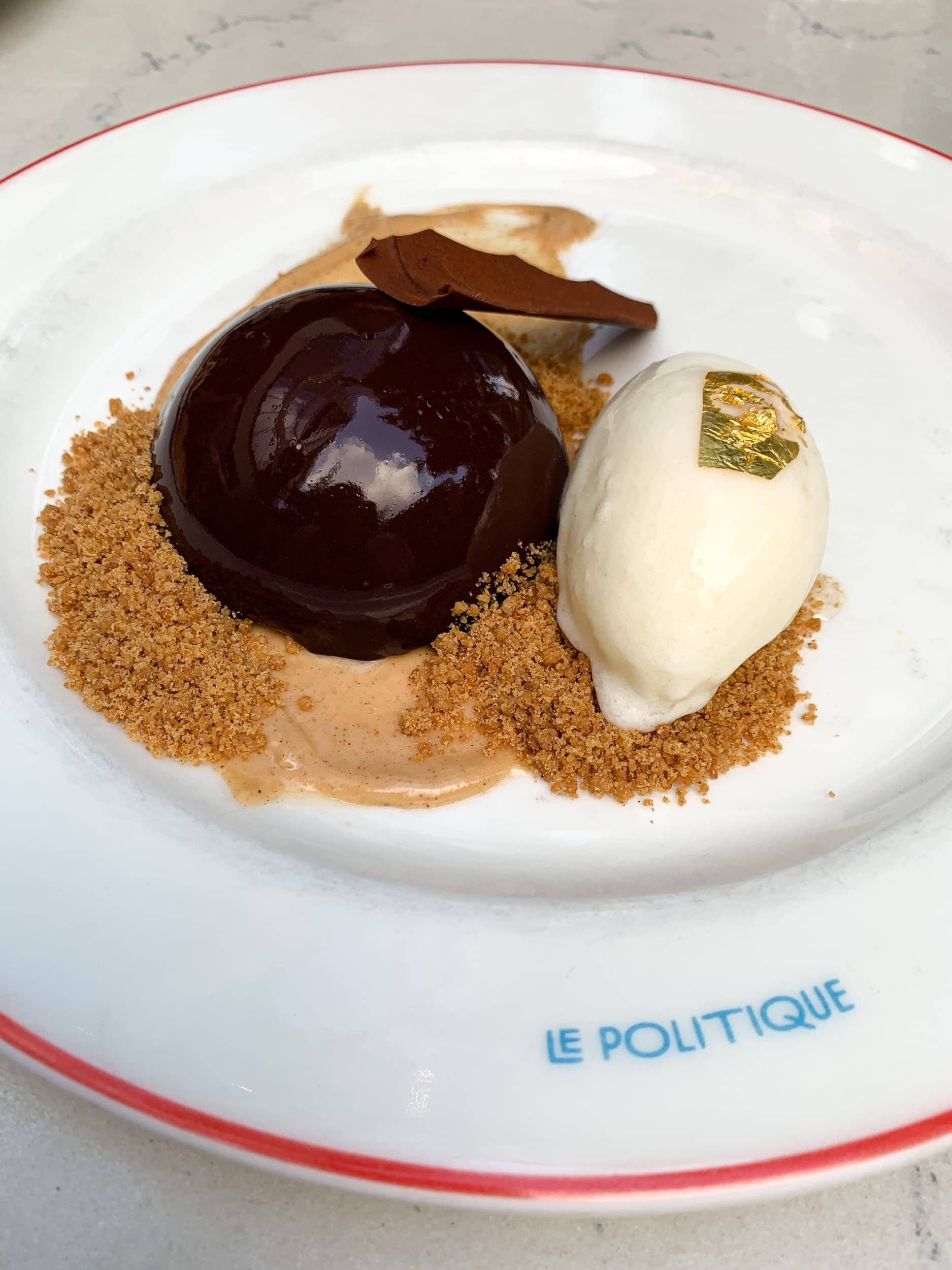 Le Politique
110 San Antonio Street, Downtown (website)
Note: In March 2020, Le Politique temporarily closed until further notice.
Le Politique brings a touch of France to downtown Austin.
I especially love the interior decor in the bar area and the blue, pink, and white chairs used for outdoor seating.
The hors d'oeuvres reflect classic French fare including escargot, foie gras, bone marrow, steak tartare, and cheeses.
I can vouch for the Legation Burger with Morbier cheese, which is so juicy it's best eaten with a knife and fork.
A 6-ounce file au poivre with green asparagus and trout almondine also look appealing.
My last visit was just a few weeks ago for a friend's birthday. We ordered a variety of pastries and desserts, including:
Dark chocolate mousse, salted caramel, creme fraiche ice cream
Blueberry meringue and pate de fruit, bay laurel ice cream
Vanilla creme brulee with a brown butter cornmeal cookie
If you're on the go, check out their patisserie for fresh coffee, pastries, and macarons.
Brunch, lunch, happy hour, dinner.
***
In the interest of time, I'm capping this first iteration of my best restaurants in Austin list at these ten places.
I'm confident a meal at any one of them will bring a smile to your face.
I'll be updating this list annually, at a minimum, and writing much more about these and other Austin favorites. Stay tuned!
Did you enjoy this story? Join me on Instagram and Facebook to share thoughts, ask questions, or keep up with my latest adventures.