Welcome to my first-ever attempt to curate a list of the best dishes I've eaten in a year.
Going through thousands of food photos from 2019 was a walk down memory lane.
I am grateful for all the incredible meals I experienced at home and abroad.
I'm also thankful to you, dear reader, for taking the time to scroll through this list and whet your appetite for foodie adventures in the year ahead.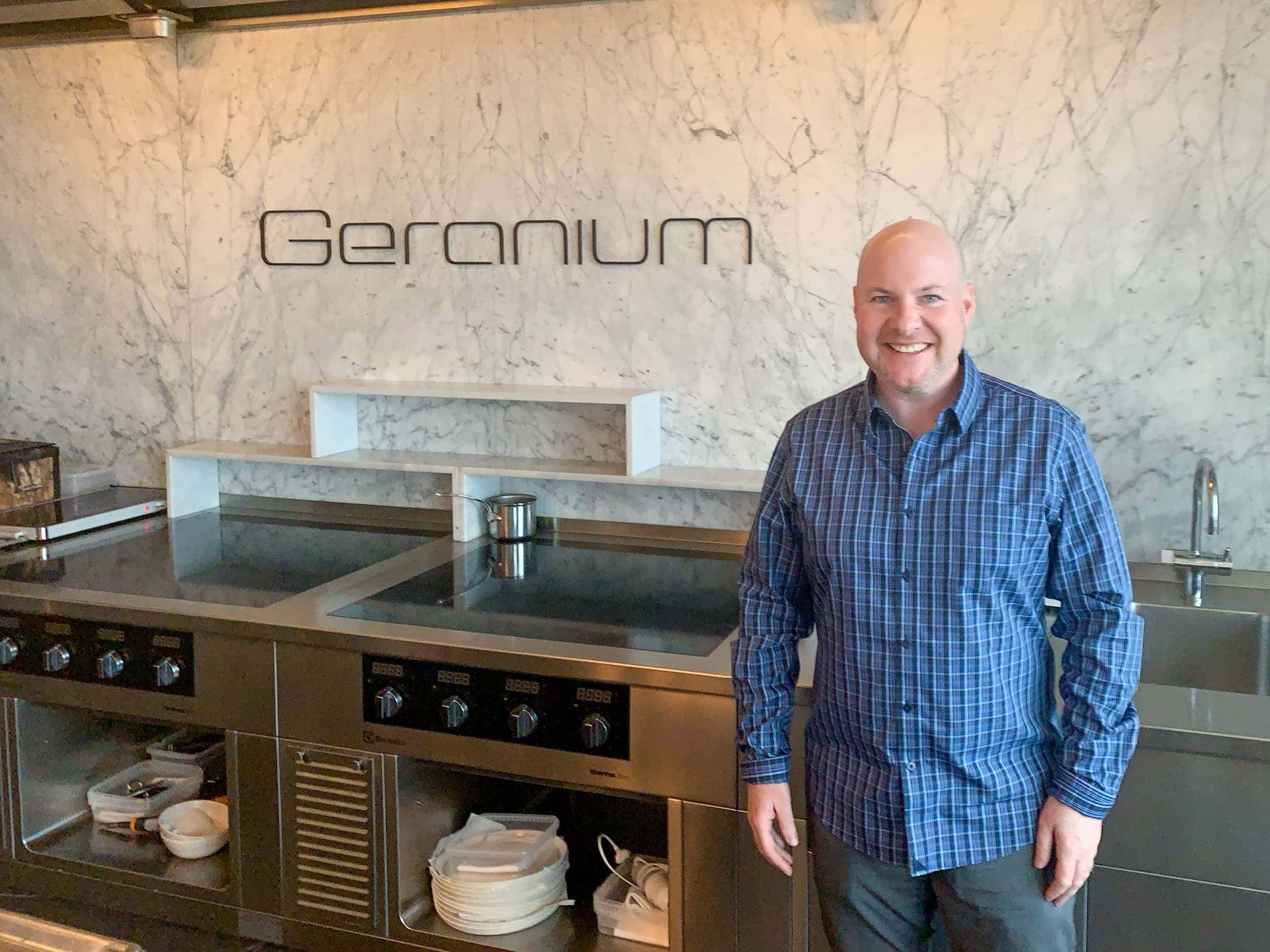 How did I choose which dishes to feature on this list? Good question!
First, I recalled my most memorable dishes, which were often the most creative.
I took into account the foods I tried for the first time and meals that generated strong emotional responses.
Aside from grouping the dishes by country, my picks are not shown in any particular order.
Denmark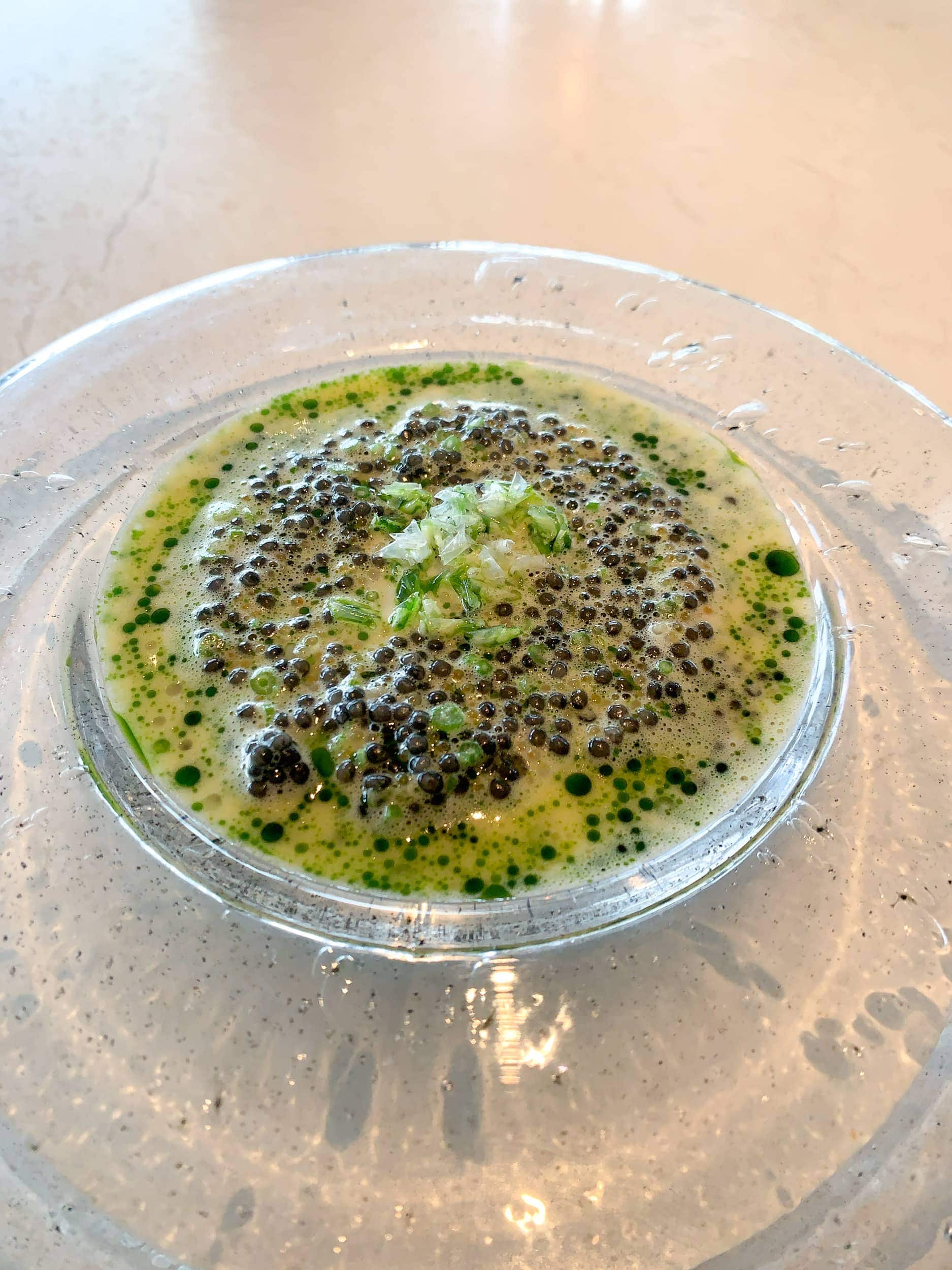 Geranium
The single best meal of 2019 was, without a doubt, my birthday lunch at Geranium.
This three-star Michelin restaurant is currently ranked #5 in the world by The World's 50 Best Restaurants.
I loved everything about the experience, from my table near the open kitchen to the finely executed courses, world-class service, and unsolicited restaurant tour.
In a meal featuring over a dozen Instagram-worthy courses, it's hard to choose just one to share here.
Geranium's signature "marbled" hake with caviar and buttermilk sauce earns the honor.
The thin slice of white fish was initially presented in the shallow glass bowl and was then smothered in a decadent caviar and buttermilk sauce by the waiter.
Colorful, delicate, and luxurious are all words that come to mind when thinking back on this course.
I will be sharing my entire experience at Geranium on Feastio next week. You won't want to miss it!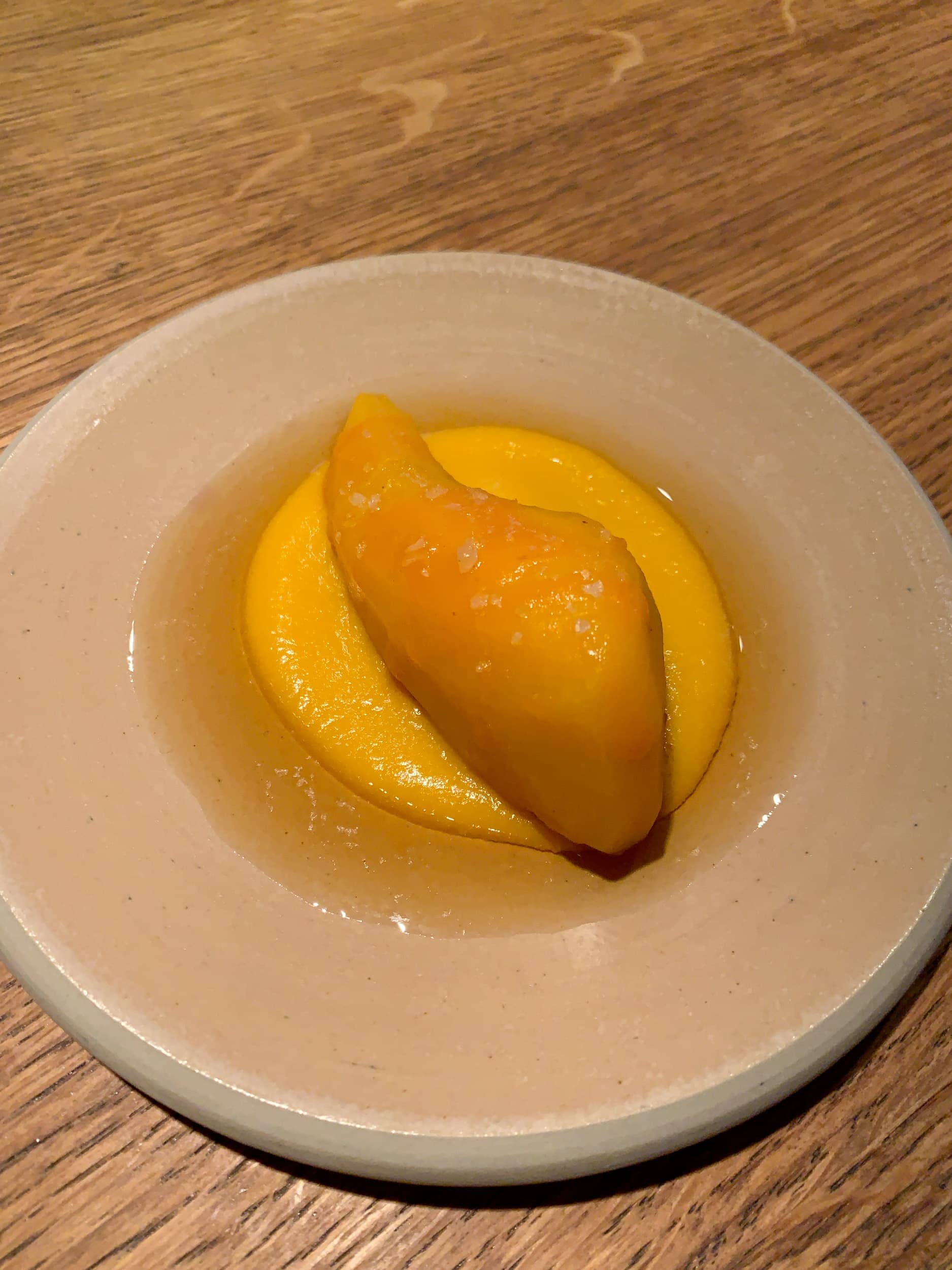 Relae
The night before Geranium, I went to dinner at Relae, a one-star Michelin restaurant.
The course that stood out the most was this luscious preparation of Hokkaido pumpkin with Danish habanero sauce.
It was pure pleasure sinking my fork into the soft pumpkin coated in mildly spicy pepper sauce and taking bite after bite.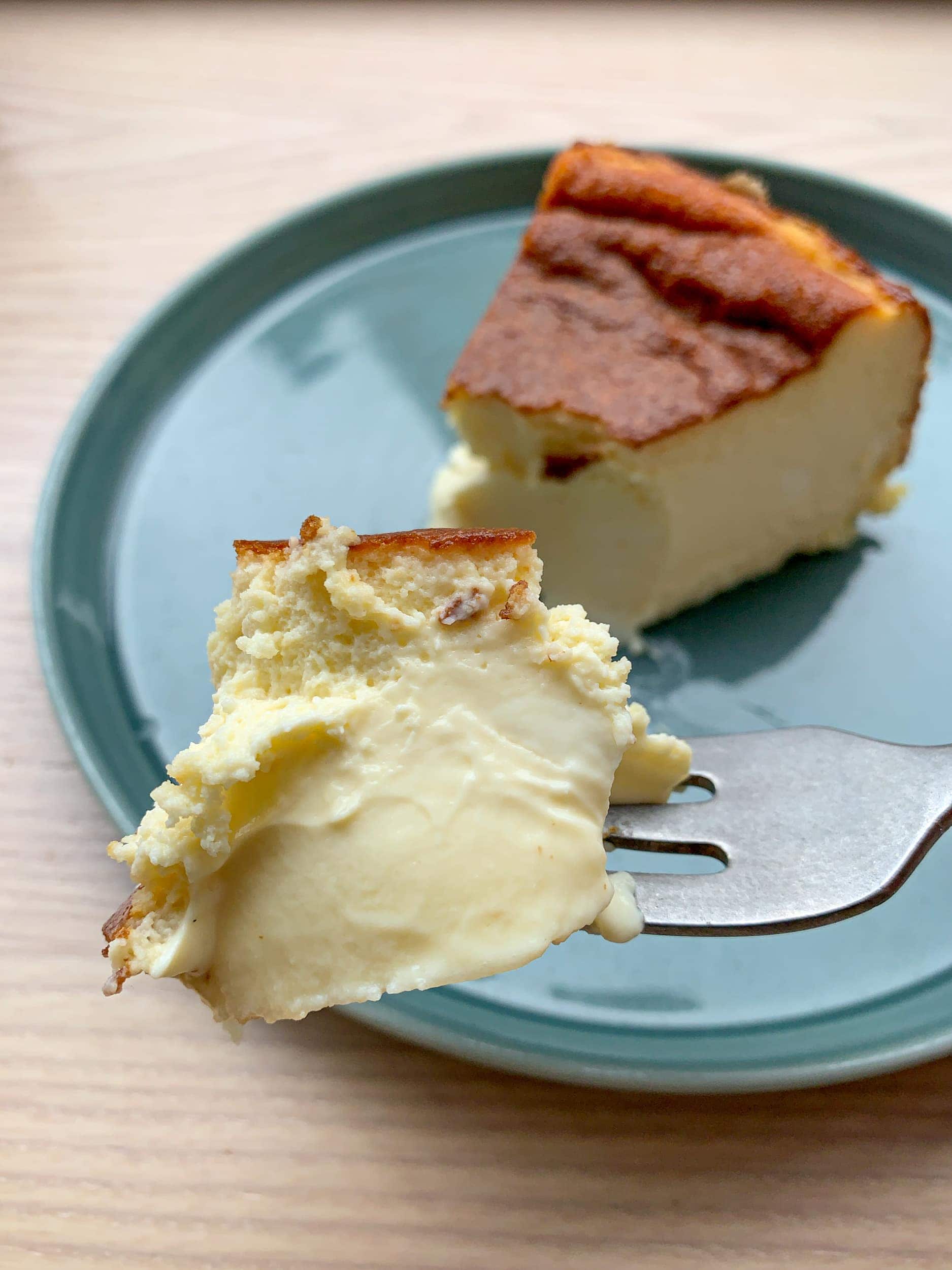 Hart Bageri
I was introduced to Basque cheesecake at Hart Bageri, a bakery in Copenhagen, and became an instant fan.
Unlike New York-style cheesecake, which I'd grown up on, this version was slightly burnt on the outside, with a silky custard-like filling.
You think you know a dessert until you try a new take. I'll keep an eye out for Basque cheesecake for the rest of my life.
For more Danish pastry photos, check out my story, The 5 Best Bakeries in Copenhagen.
Sweden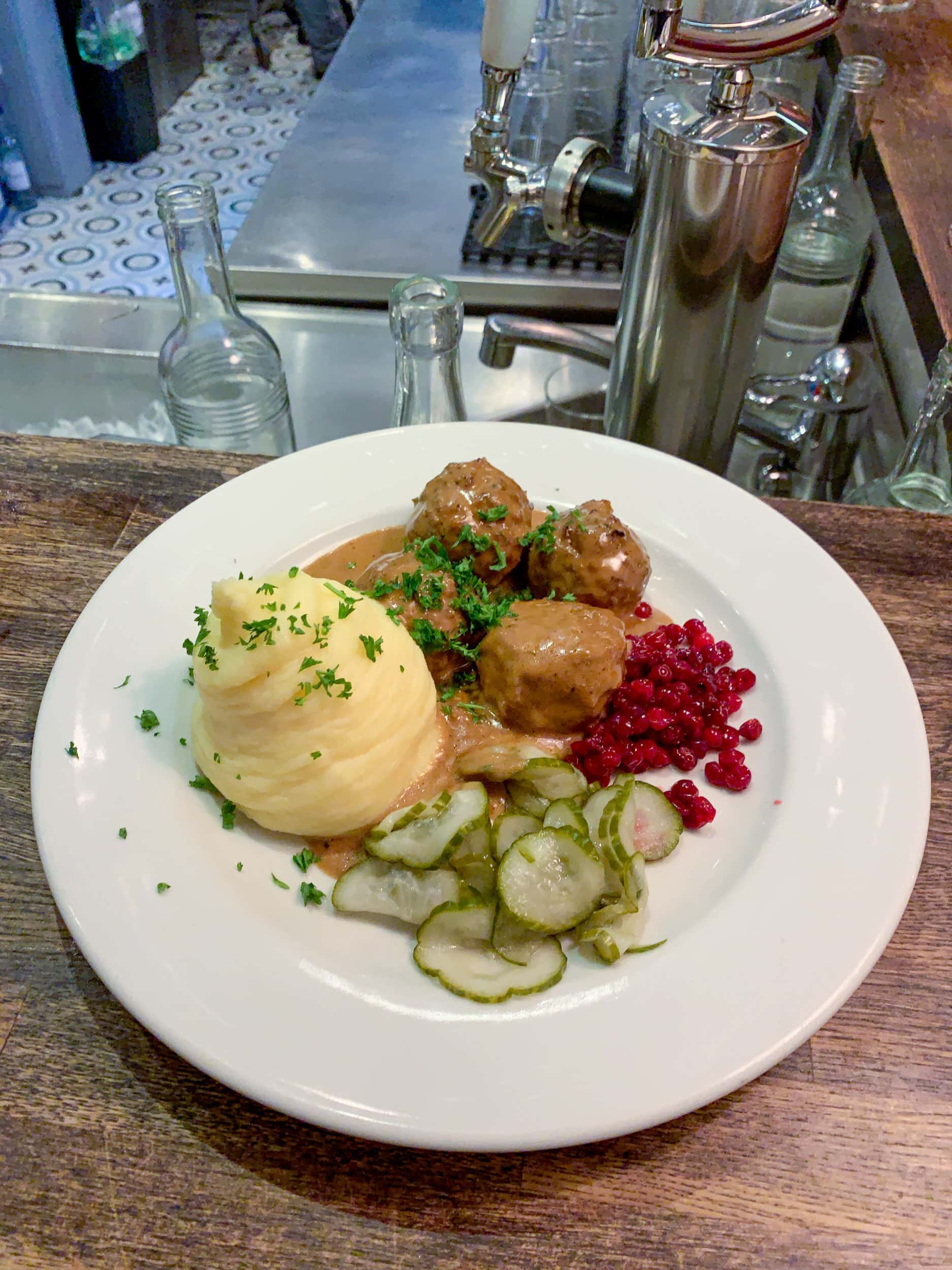 Nomad Swedish Food & Bar
My first taste of Swedish meatballs in Sweden was at Nomad Swedish Food & Bar, which happened to be adjacent to the hostel I stayed at in Stockholm.
Unlike in the US, where Swedish meatballs are often eaten with toothpicks at office potlucks and parties, they were presented with pureed potato, red lingonberries, and pickled cucumbers.
The resulting combination is comforting. Later, I had a similar dish with wild boar meatballs in Gothenburg.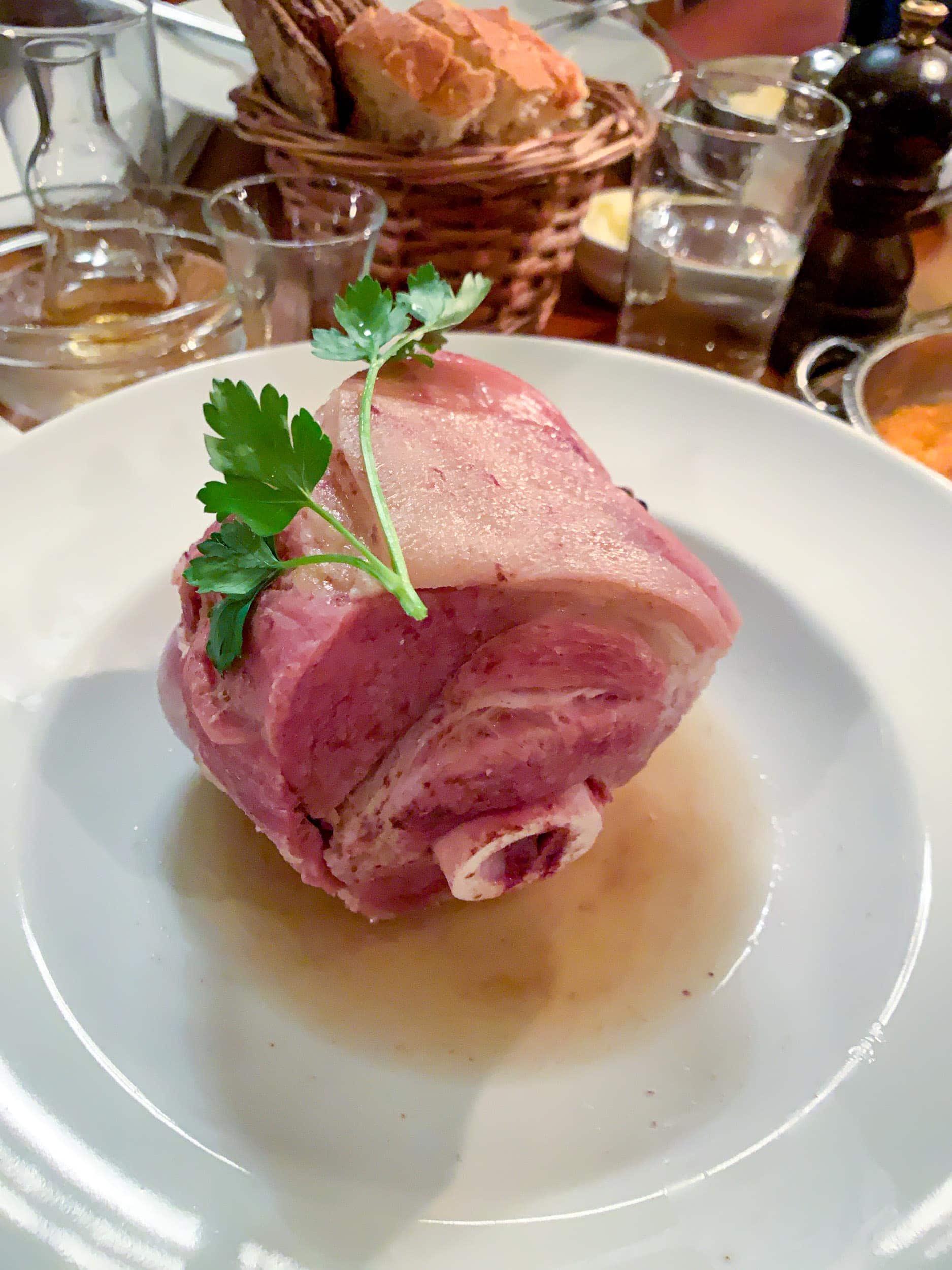 Pelikan
When Anthony Bourdain filmed a Sweden episode of No Reservations, he ordered the pork knuckle at Pelikan; therefore, I did the same.
It's impressive, if only for the volume of ham that's delivered.
Ok, that's not entirely true. The knuckle also comes with three types of mustard and a side of mashed swedes (rutabaga).
I've been eating at places shown on Bourdain's show since the mid-2000s, and I'll continue to do so to stay connected with the man who inspired me to eat more adventurously.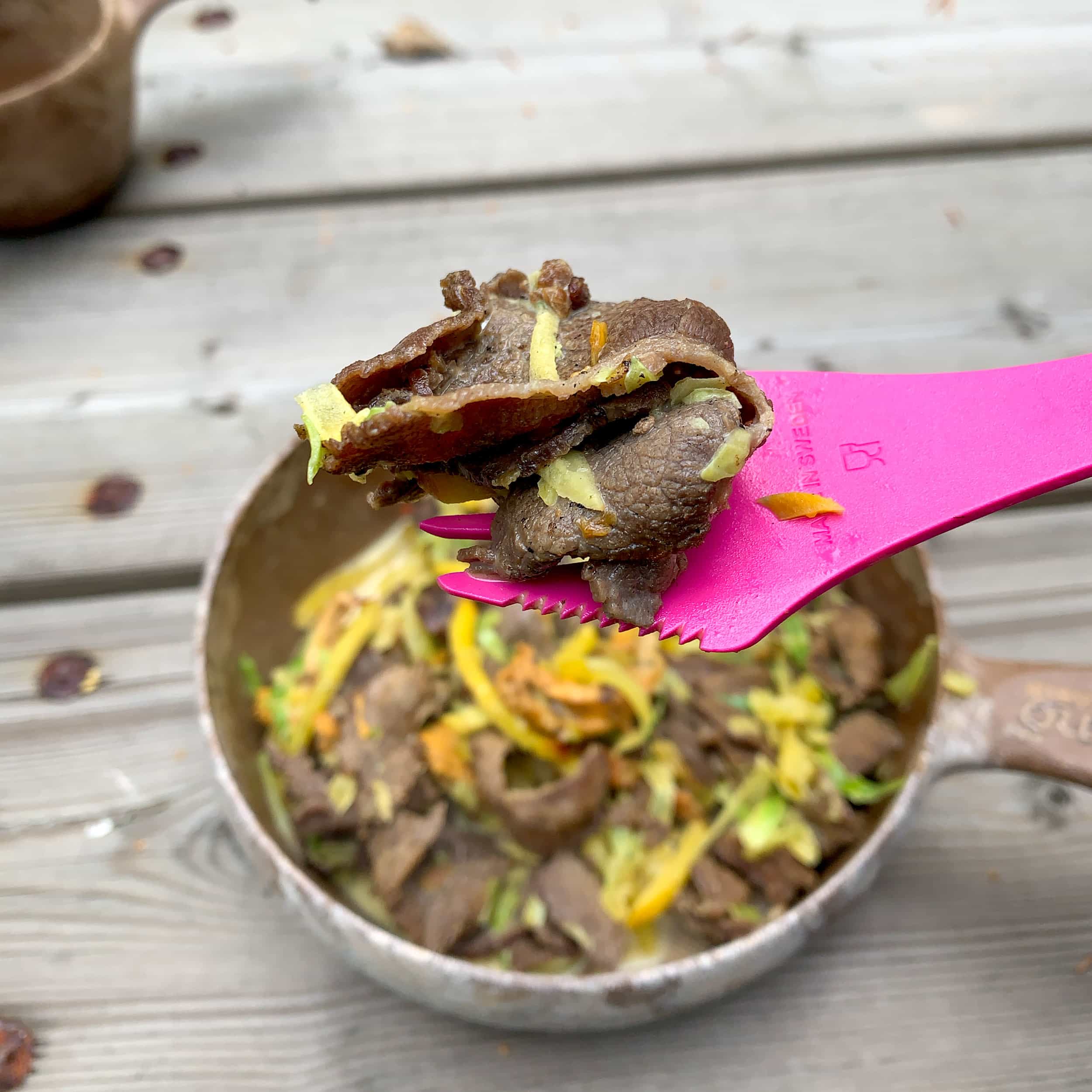 Granö Beckasin
In 2019 I tried moose and reindeer for the first time in Swedish Lapland.
The former was courtesy of Granö Beckasin, an eco-lodge in Västerbotten.
The moose stir fry was memorable as it was cooked over a campfire following a guided nature walk in the woods surrounding the hotel.
The moose and reindeer meat tasted similar -- a leaner, gamier version of beef.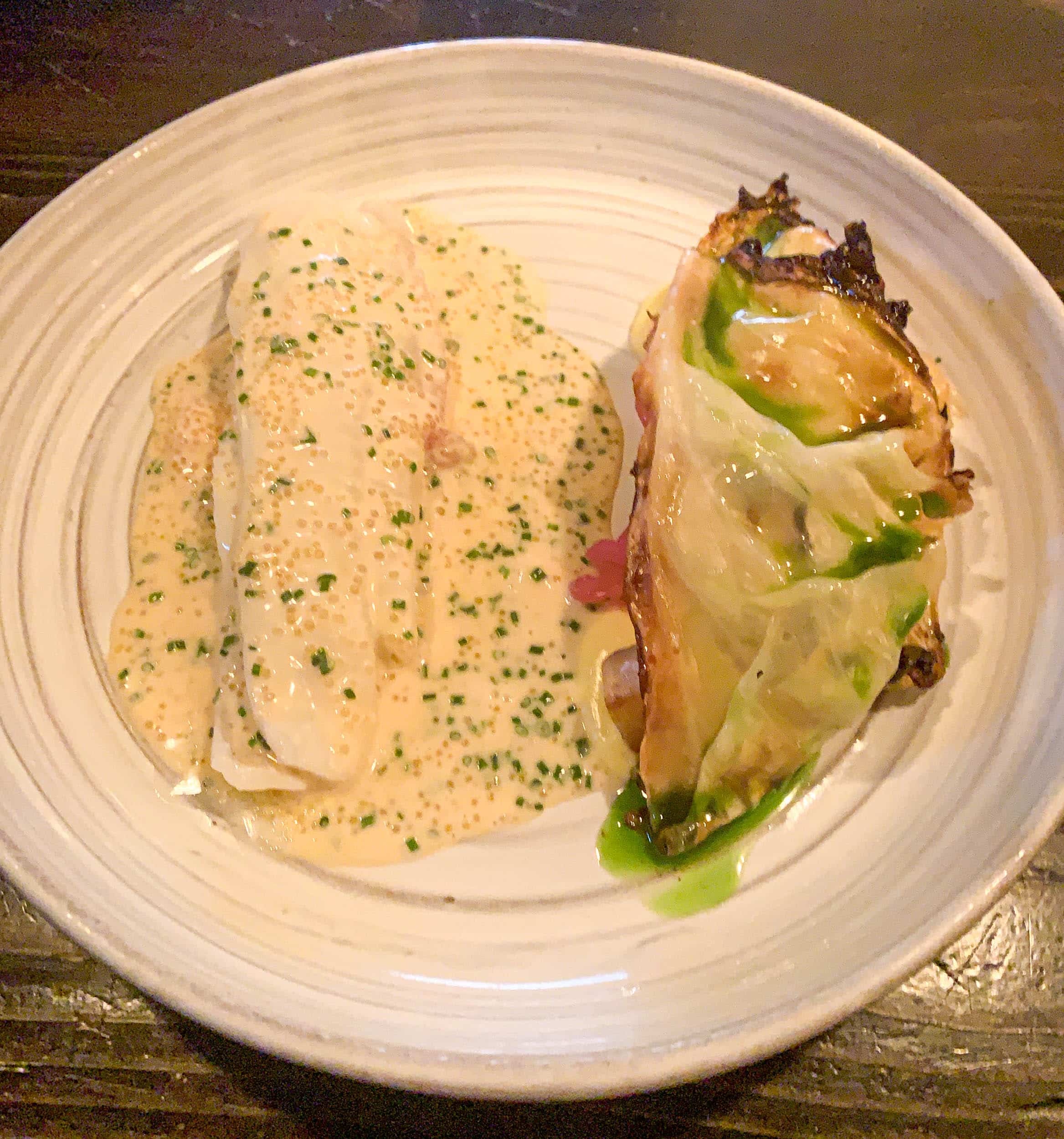 Restaurang Natur
Following my outdoor adventures up north, I attended a travel conference in Gothenburg, Sweden's second-largest city.
On my first night, I managed to get a seat in Restaurang Natur without a reservation.
I had the three-course set menu, of which the lemon sole with cream of aged cheese, celeriac, roasted cabbage, and a smoked clam butter sauce with bleak roe was the highlight.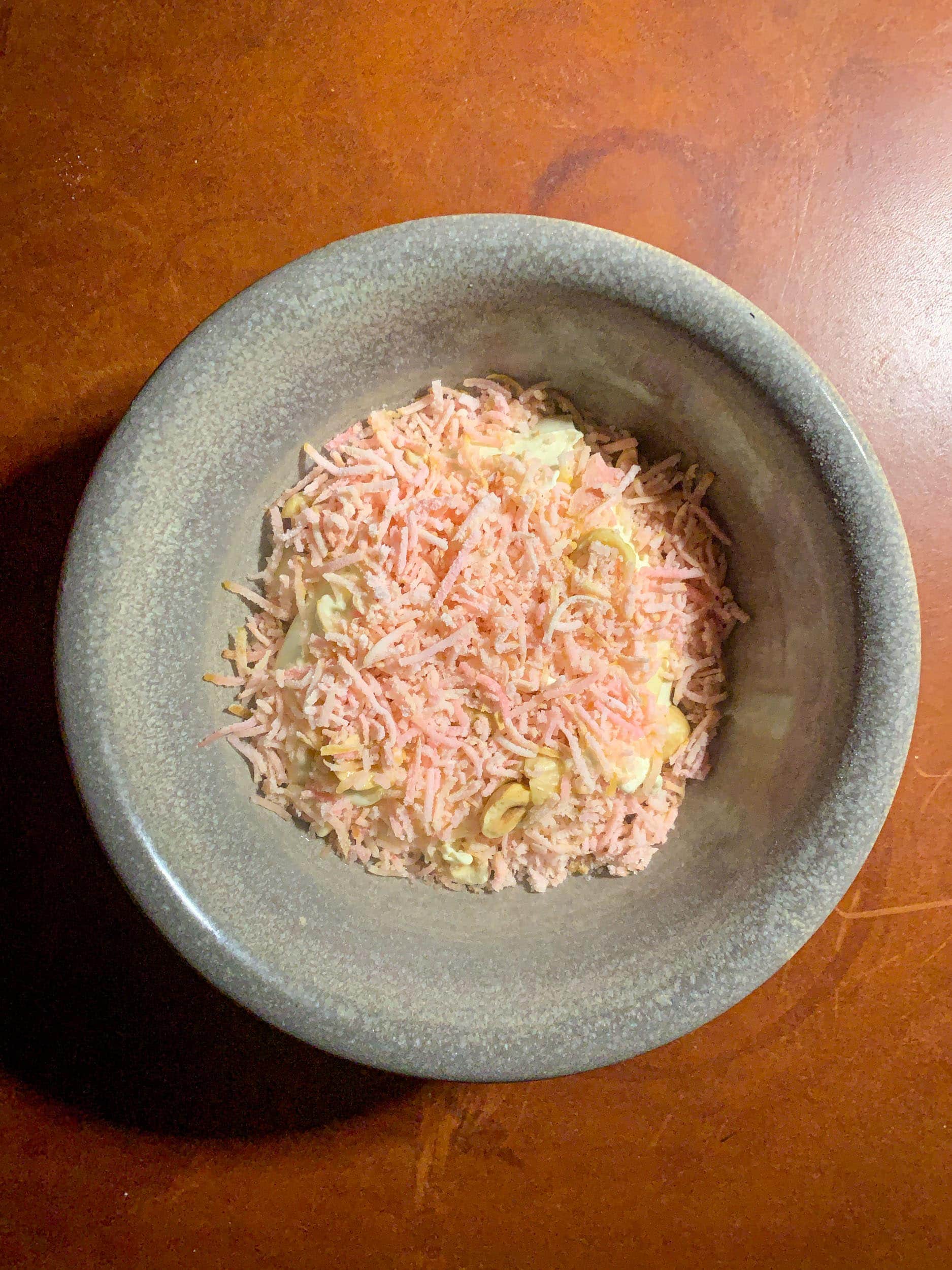 Koka
On my last night in Sweden, I had dinner at Koka, a one-star Michelin restaurant offering three different set menus.
I was squeezing in dinner alone between the end of my conference and the closing party, so I went with the three-course menu.
The highlight, as is often the case, was dessert -- fermented plums, coffee ice cream, and hazelnuts.
I loved the mix of textures with the shaved plums on top of fresh, creamy ice cream and the hazelnuts added crunch.
Colombia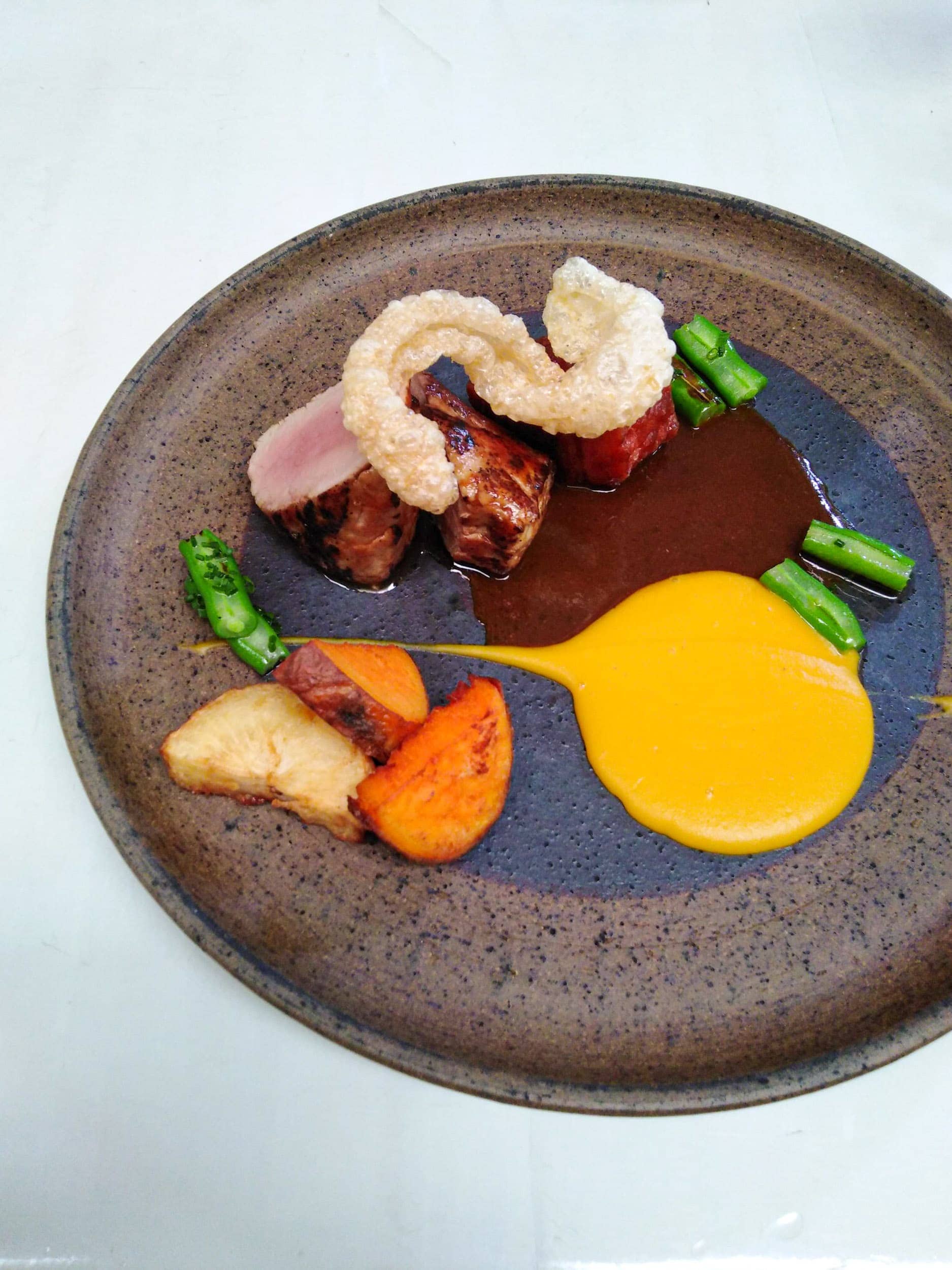 Carmen
I spent the entire month of January in Medellin, Colombia, having flown down the day after Christmas.
Unfortunately, my new iPhone was stolen within a few days of arrival, and I hadn't brought my camera as a backup.
I bought a cheap Android phone to communicate with, but the camera wasn't so good. I had some excellent meals, but I don't have the photos to show for them.
One photo that did turn out well is the pork two ways, a signature dish at Carmen, one of my favorite restaurants in Colombia.
This is a dish I've had many times over the years, though it appears they've taken it off the menu as of today.
Canada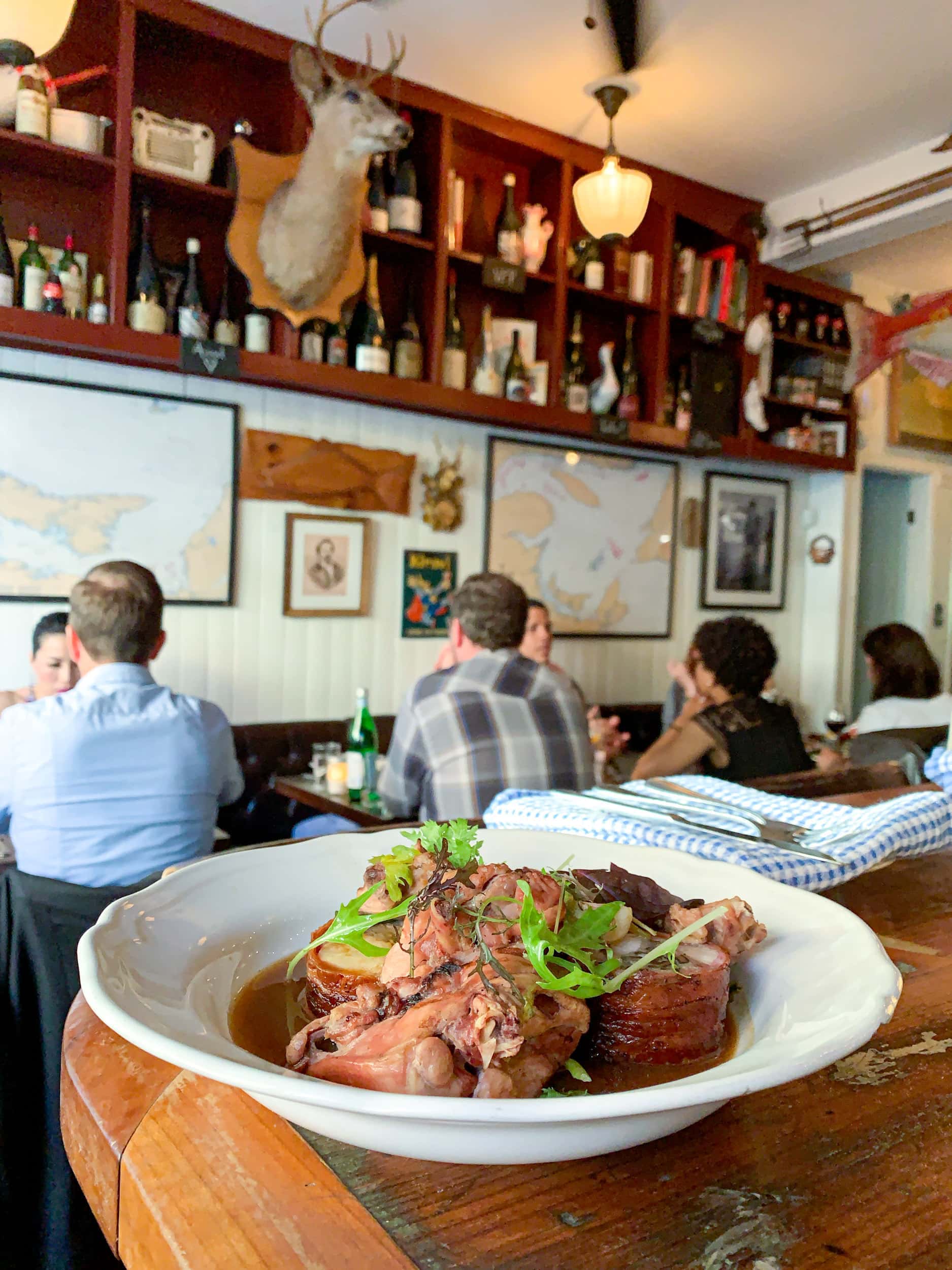 Joe Beef
I flew to Montreal to see a friend and attend the Canadian Grand Prix.
It was also an opportunity to check out two famous restaurants I'd missed my first time visiting the city in 2016.
At Joe Beef, I took a chance and ordered the rabbit, which was prepared in two different ways.
It wasn't my first time eating rabbit meat, but it was my best experience.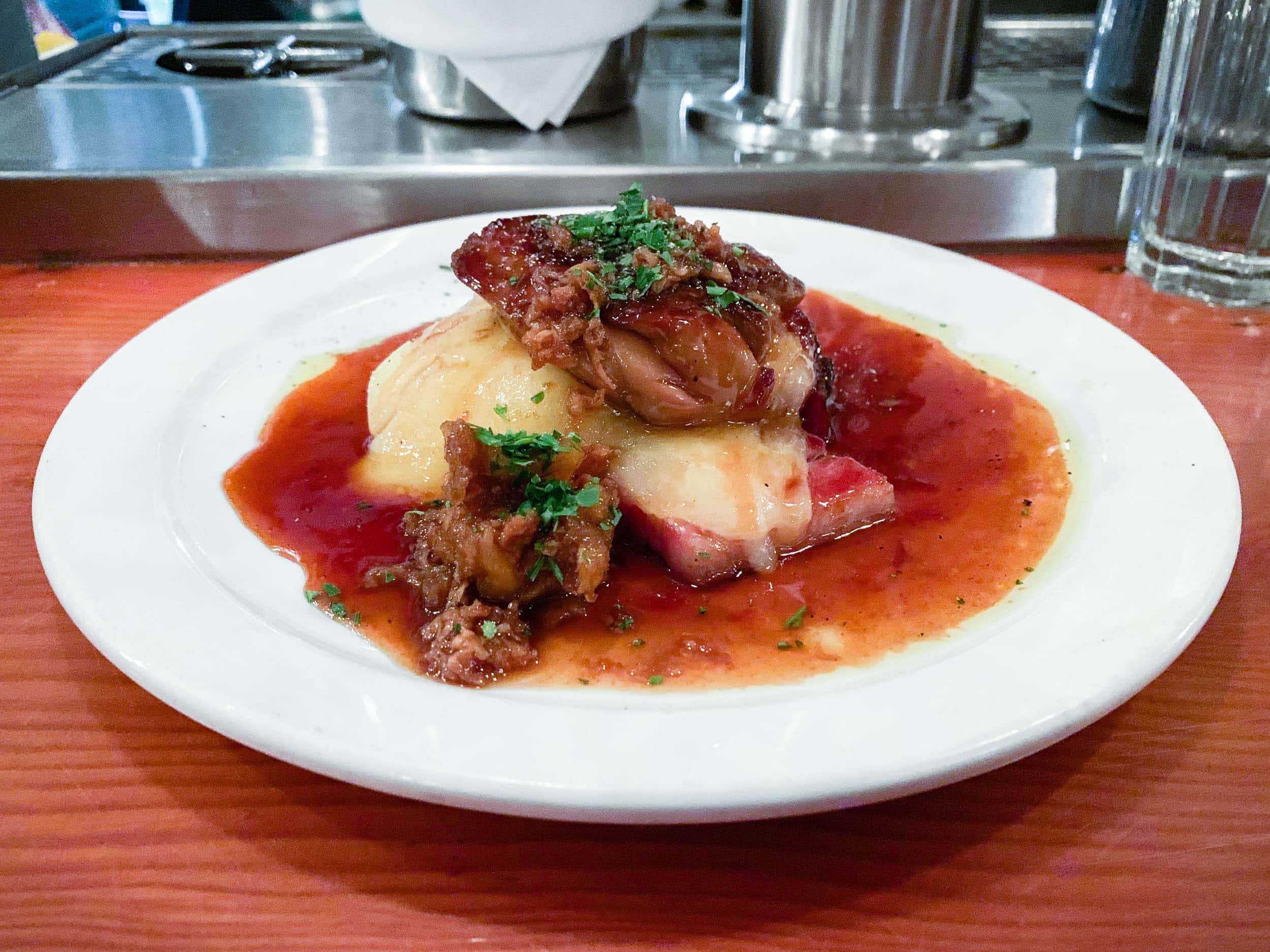 Au Pied de Cochon
If there's a better-known restaurant in Montreal than Joe Beef, it's Au Pied de Cochon.
There's more foie gras flowing through the menu here than anywhere I've ever been.
I chose the buckwheat pancake topped with potatoes, melted cheese, and a massive hunk of foie gras smothered in maple syrup. And that was just the appetizer!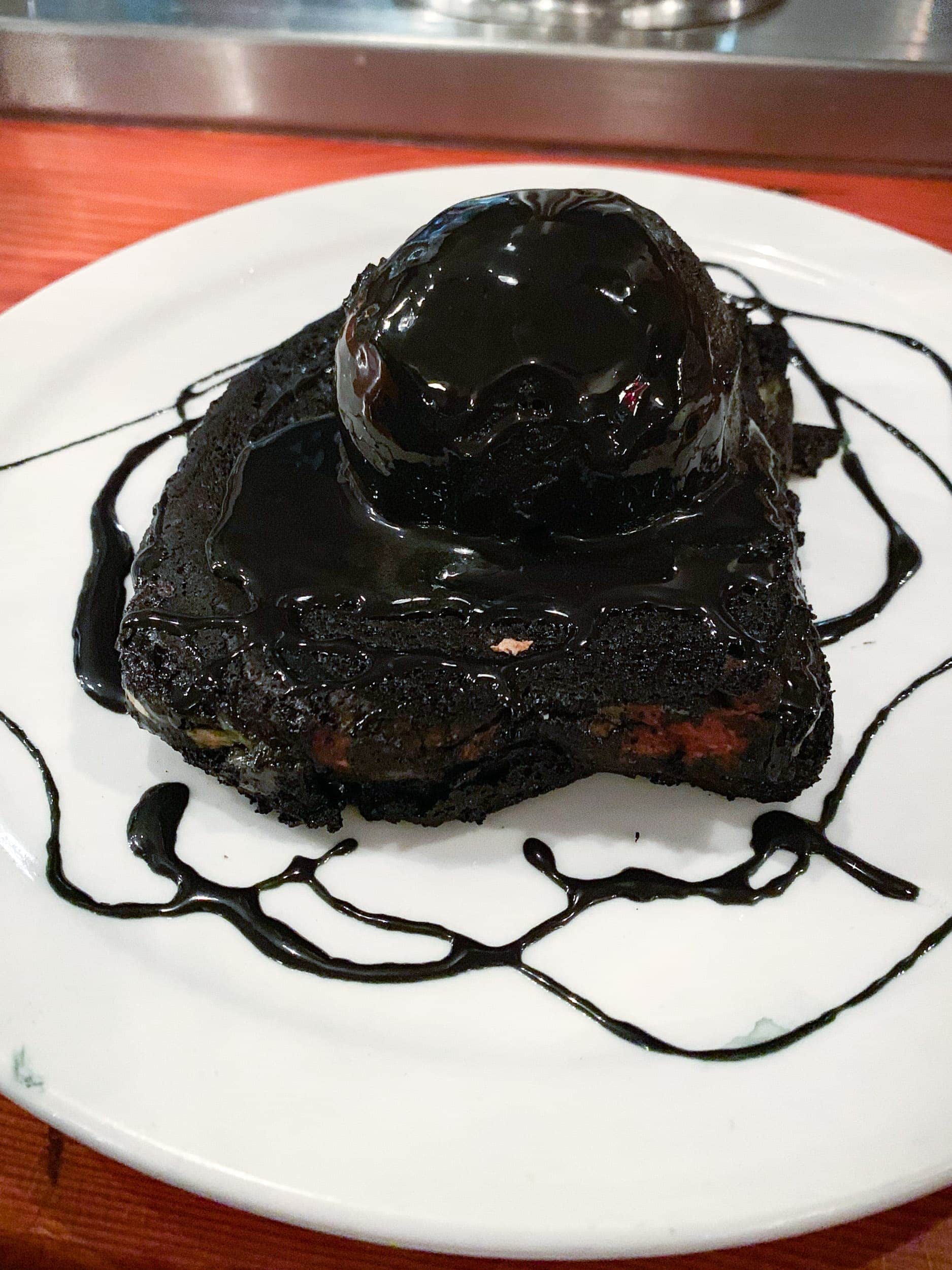 I ordered the banana French toast with dulce de leche and black maple ice cream for dessert.
A sweet finale to the single most decadent dinner I ate all year.
United States
Austin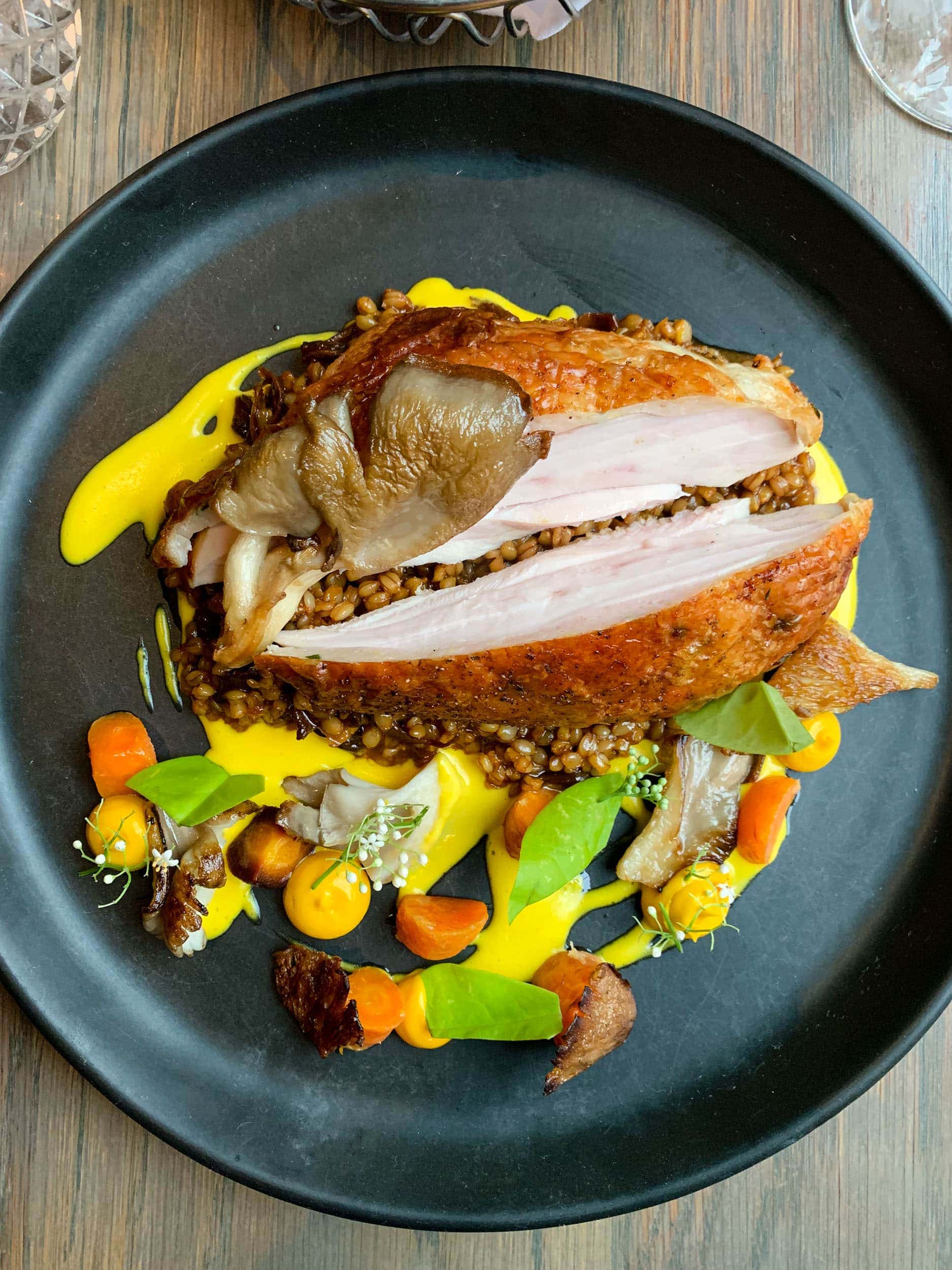 Olamaie
I picked Olamaie as my favorite restaurant in Austin for many reasons, and this beautifully presented chicken with an oyster mushroom on a bed of farro is one of them.
Read more: Best Restaurants in Austin - Where to Dine in 2019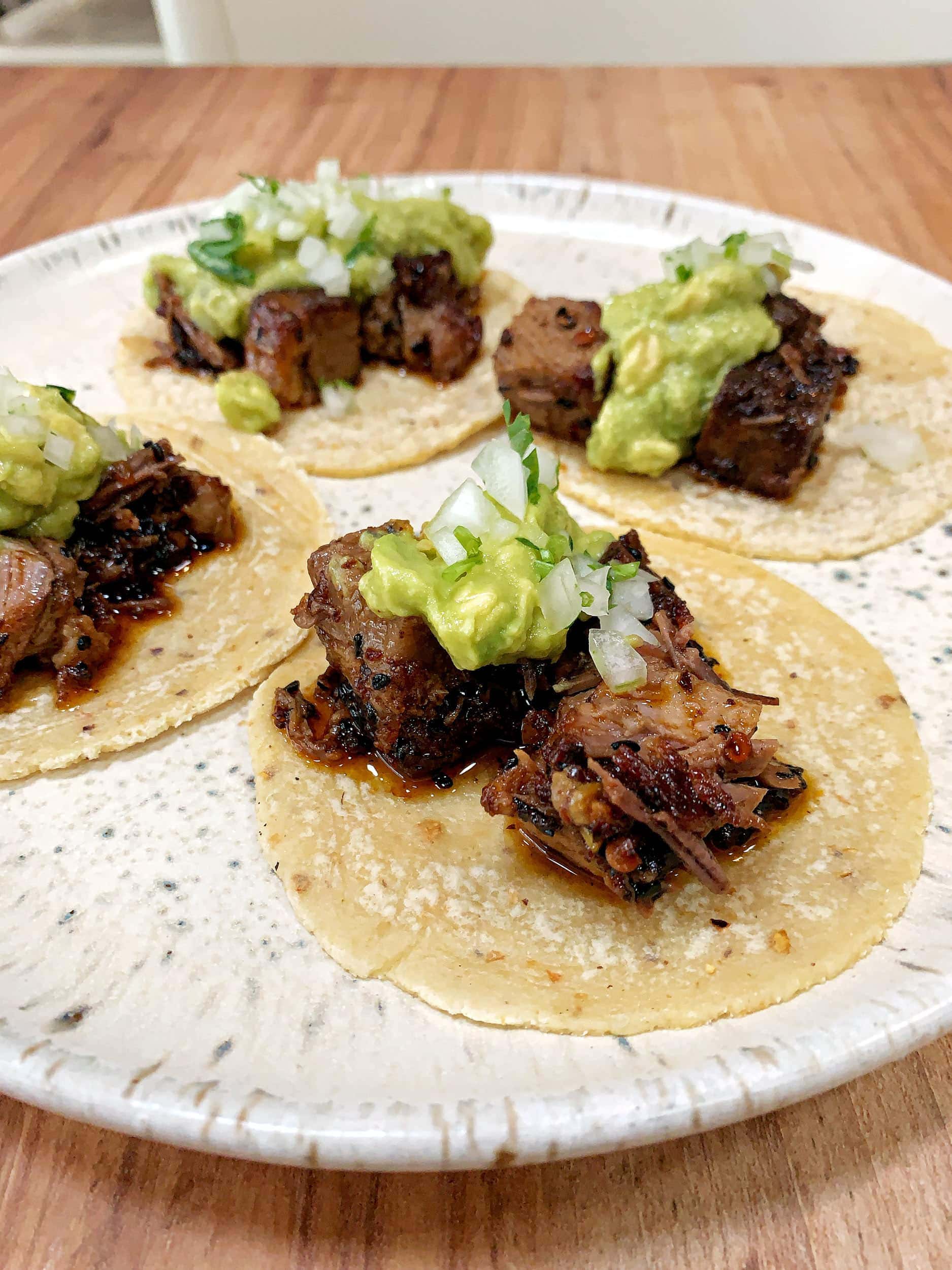 Suerte
The taco game is strong in Austin, from Mexican immigrants offering street food to chains offering Americanized tacos that resemble little of what you'd find in Mexico.
The brisket tacos at Suerte stand above them all.
Easily one of the best bites I've had all year, these chunks of brisket bathed in black magic oil and topped with avocado salsa cruda will make you squeal with delight.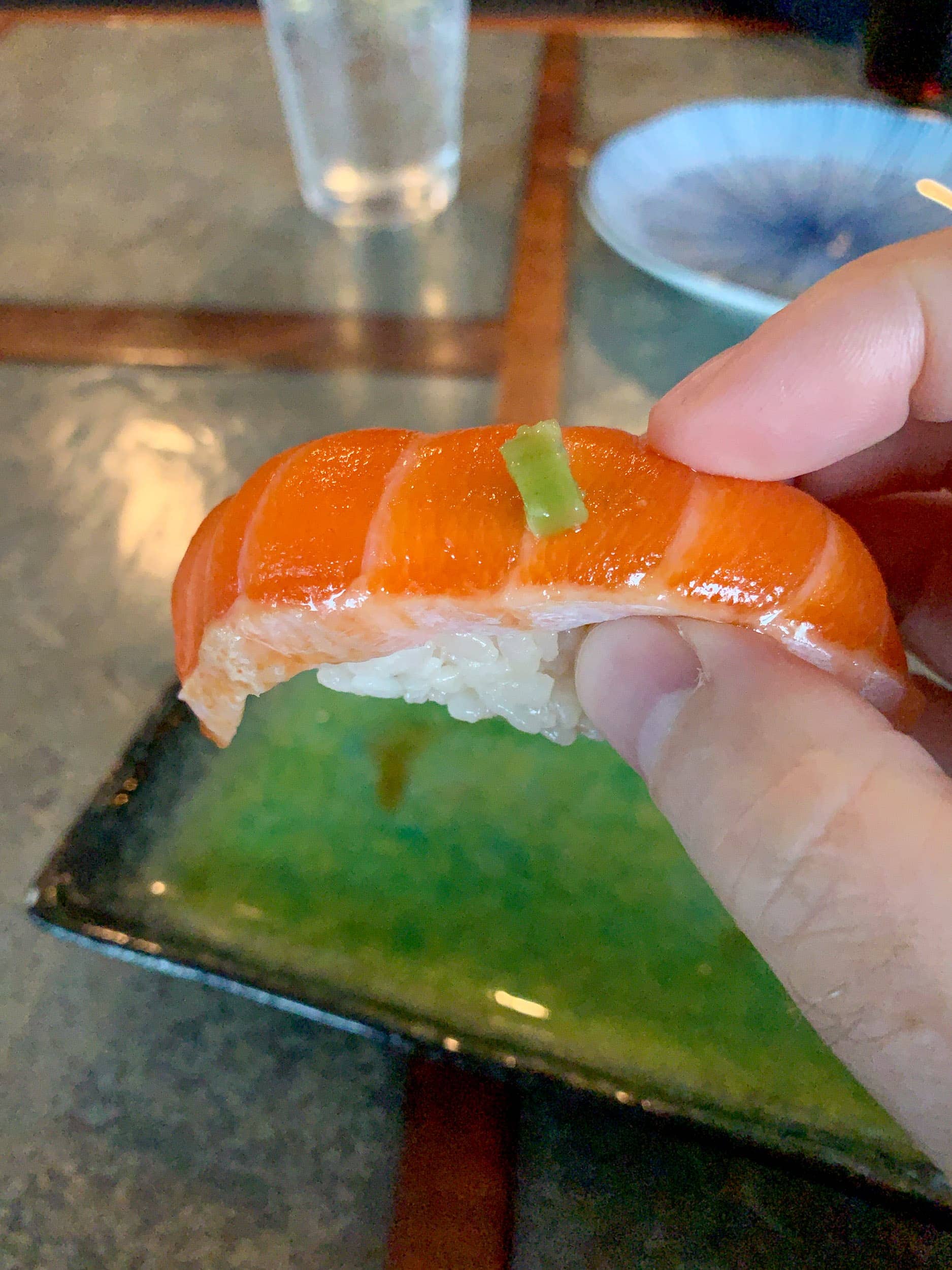 Fukumoto Sushi & Yakitori Izakaya
2019 was the year I discovered the delectable taste of Tasmanian ocean trout, and I have Fukumoto in East Austin to thank for the pleasure.
The color, texture, and taste are similar to salmon, which is my favorite.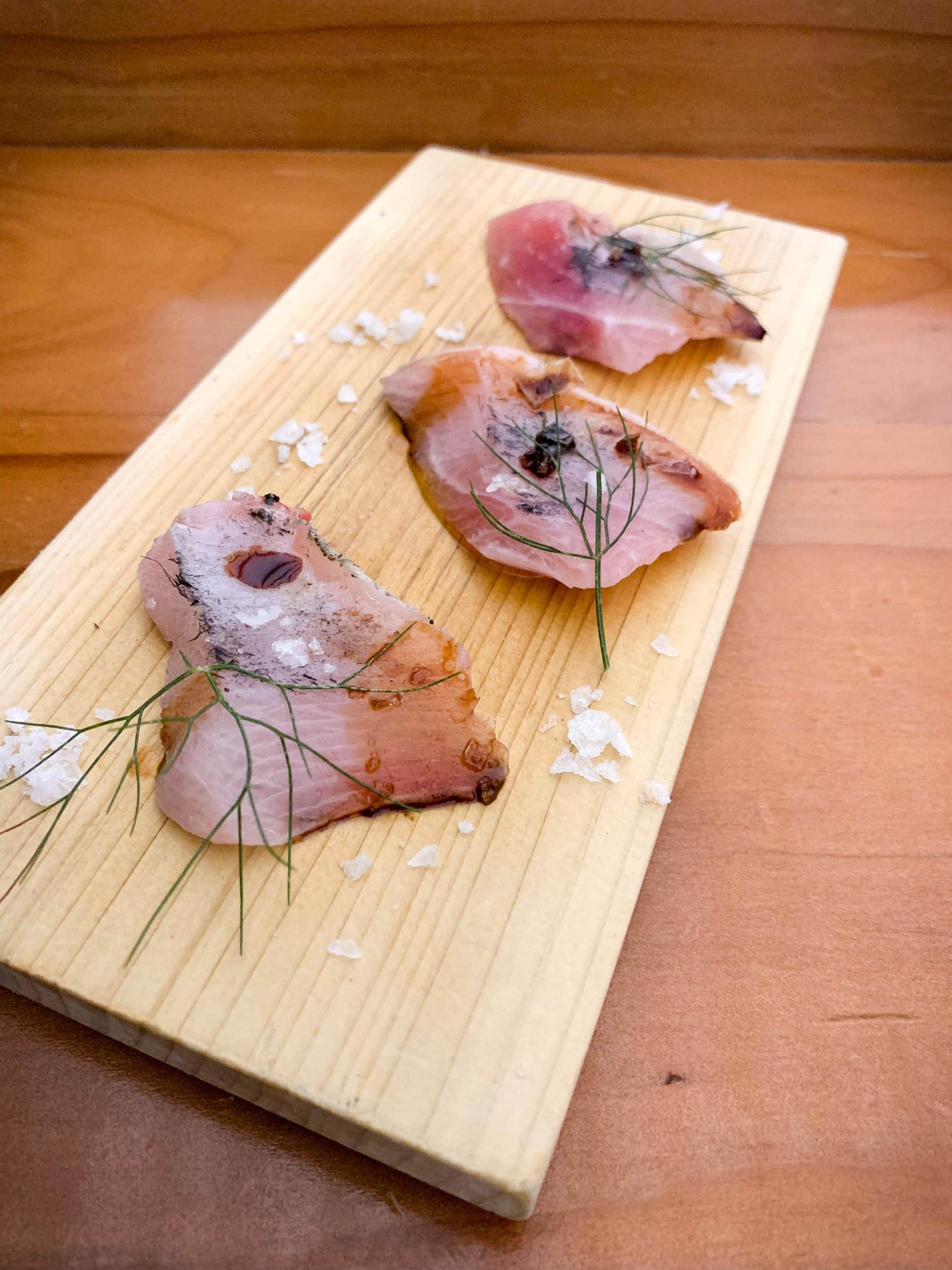 Otoko
Another Japanese restaurant I tried for the first time was Otoko, a 12-seat sushi restaurant in the South Congress Hotel.
Here, I also had some ocean trout, though the hamachi with smoked tamari (a type of soy sauce) captured my tastebuds' attention.
Related: Best Sushi in Austin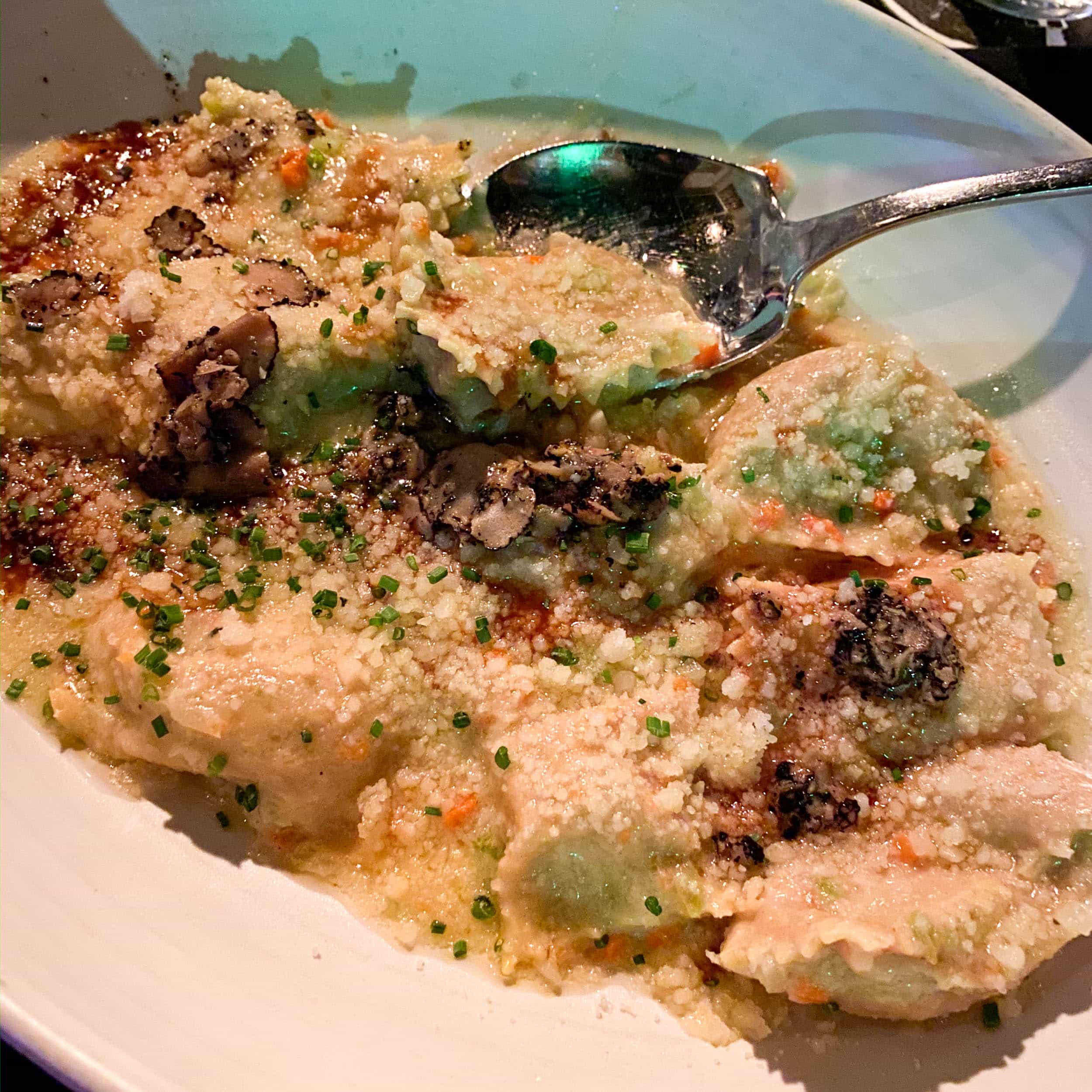 Red Ash Italia
Red Ash is a relatively new Italian restaurant in downtown Austin.
The Agnolotti "Piemontese Style" with roast pork and veal ravioli, butter, truffles, and roasted veal jus is extremely rich.
I've had it twice and can't imagine anything on the menu tasting better.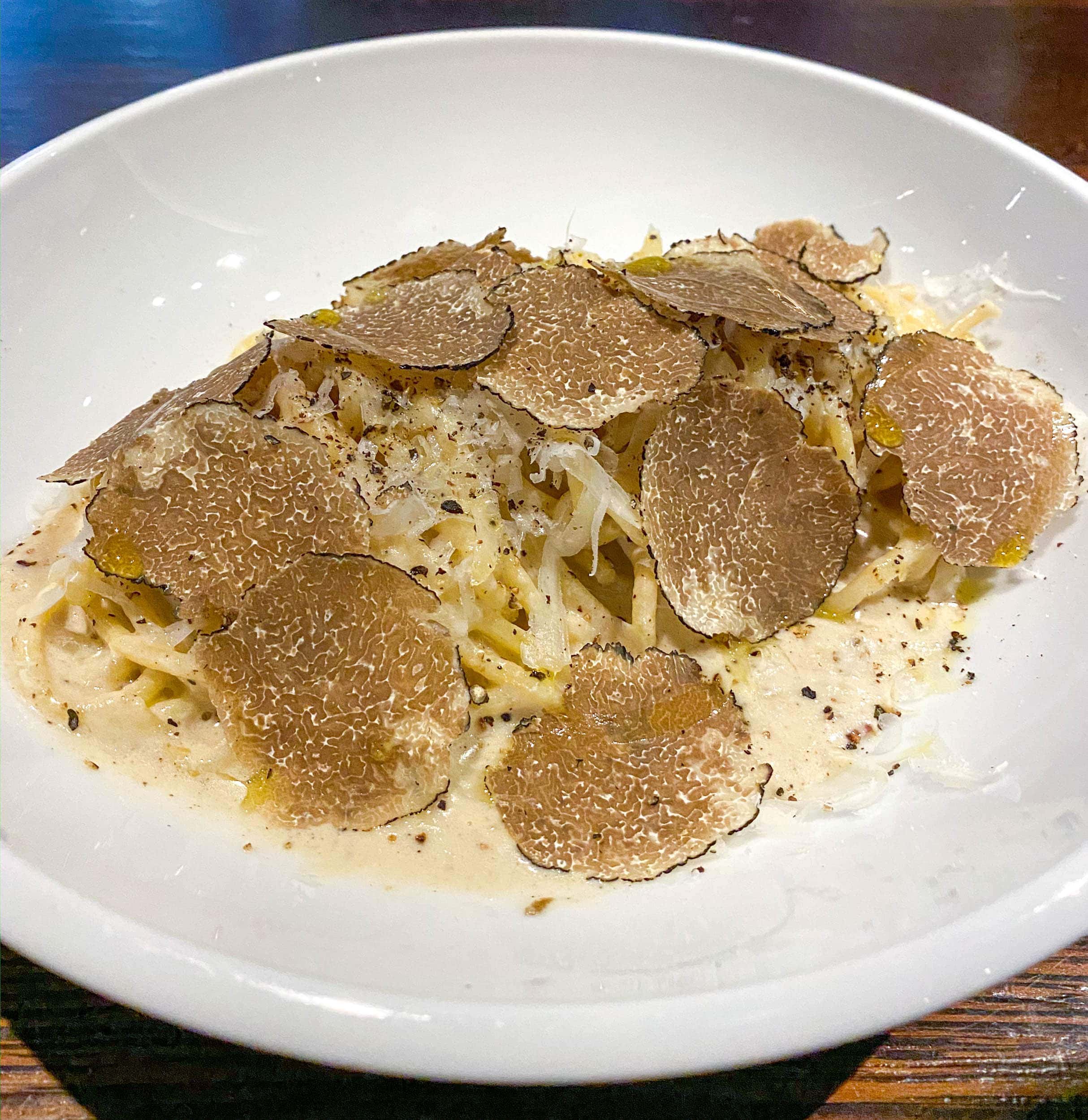 Juniper
Another of my favorite Italian restaurants in Austin is Juniper on the city's east side.
In December, I tried the cacio e pepe with Burgundy truffles while seated in front of the open kitchen.
The pasta was served al dente, and the black truffles were worth the extra money, elevating the dish and adding earthy flavor.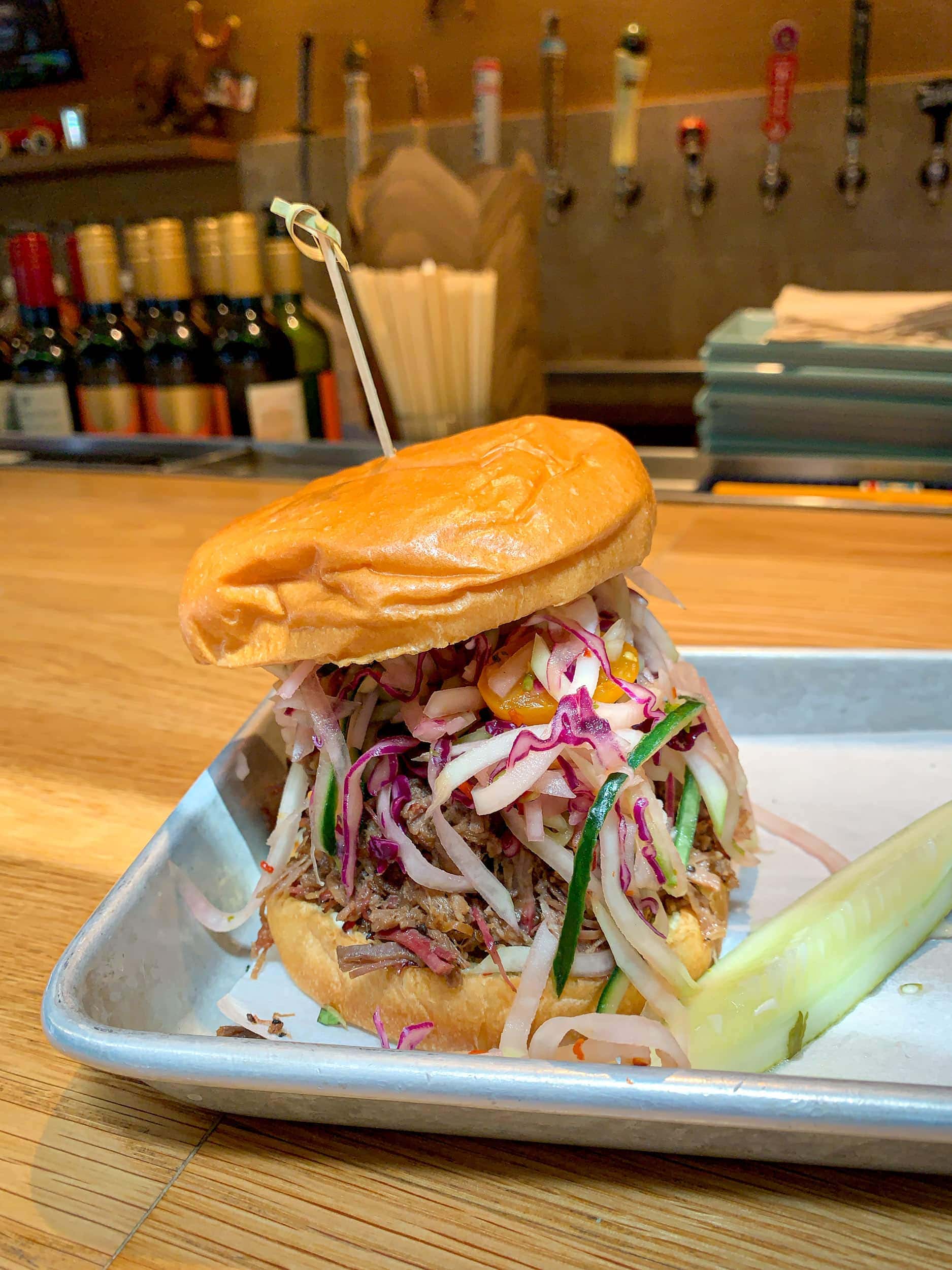 Loro
What do you get when you combine chef Aaron Franklin's barbecue prowess with chef Tyson Cole's seafood expertise?
A restaurant called Loro and an oak-smoked beef brisket sandwich with papaya salad, peanuts, chili aioli, and Thai herbs to remember.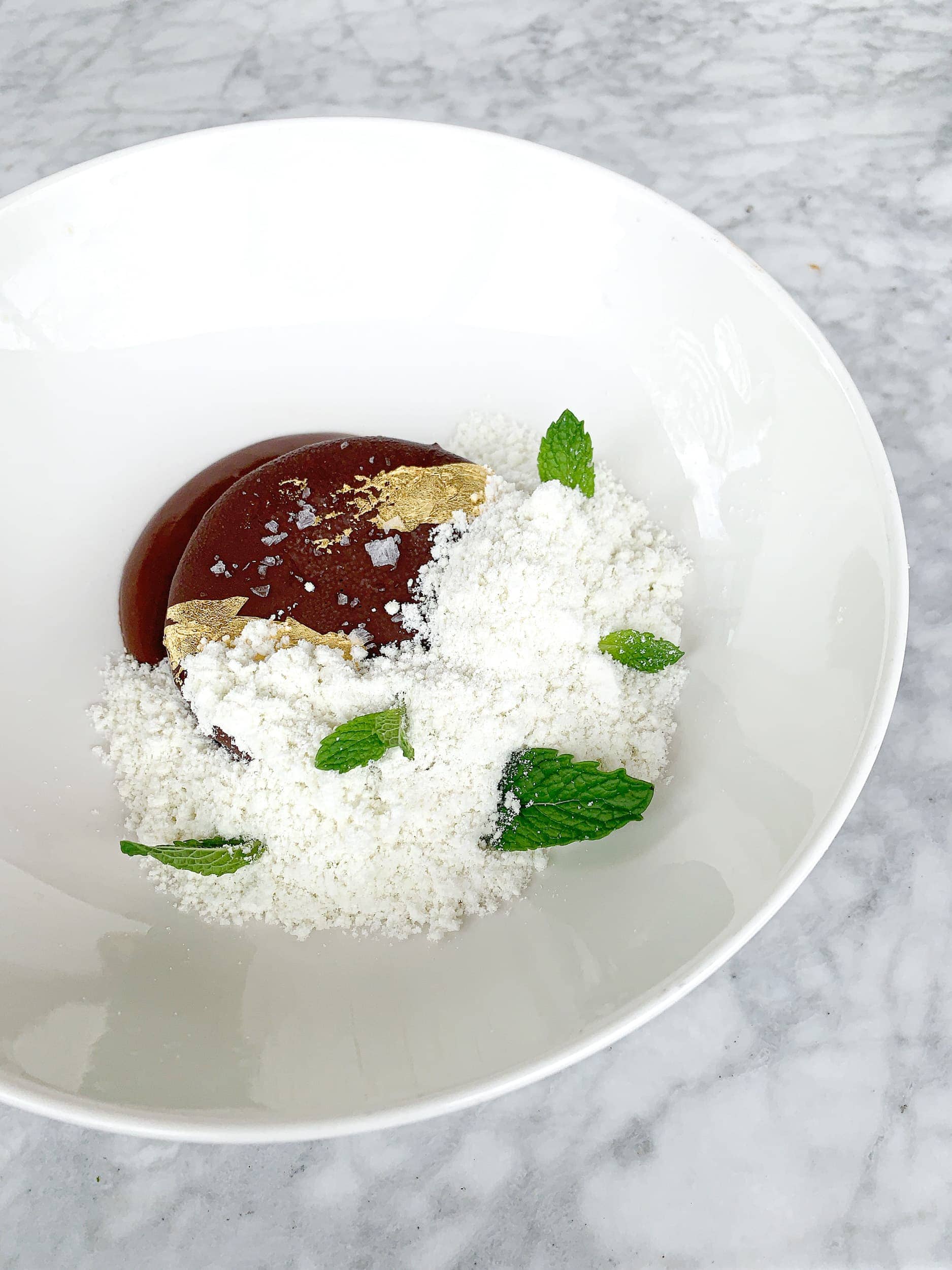 Launderette
Launderette first won me over with their blueberry pancakes in 2016. And then I caught on to the fact that they have one of the best pastry chefs in Austin.
Desserts like this mint white chocolate semifreddo with dark chocolate magic shell are why I continue to return to Launderette.
New Orleans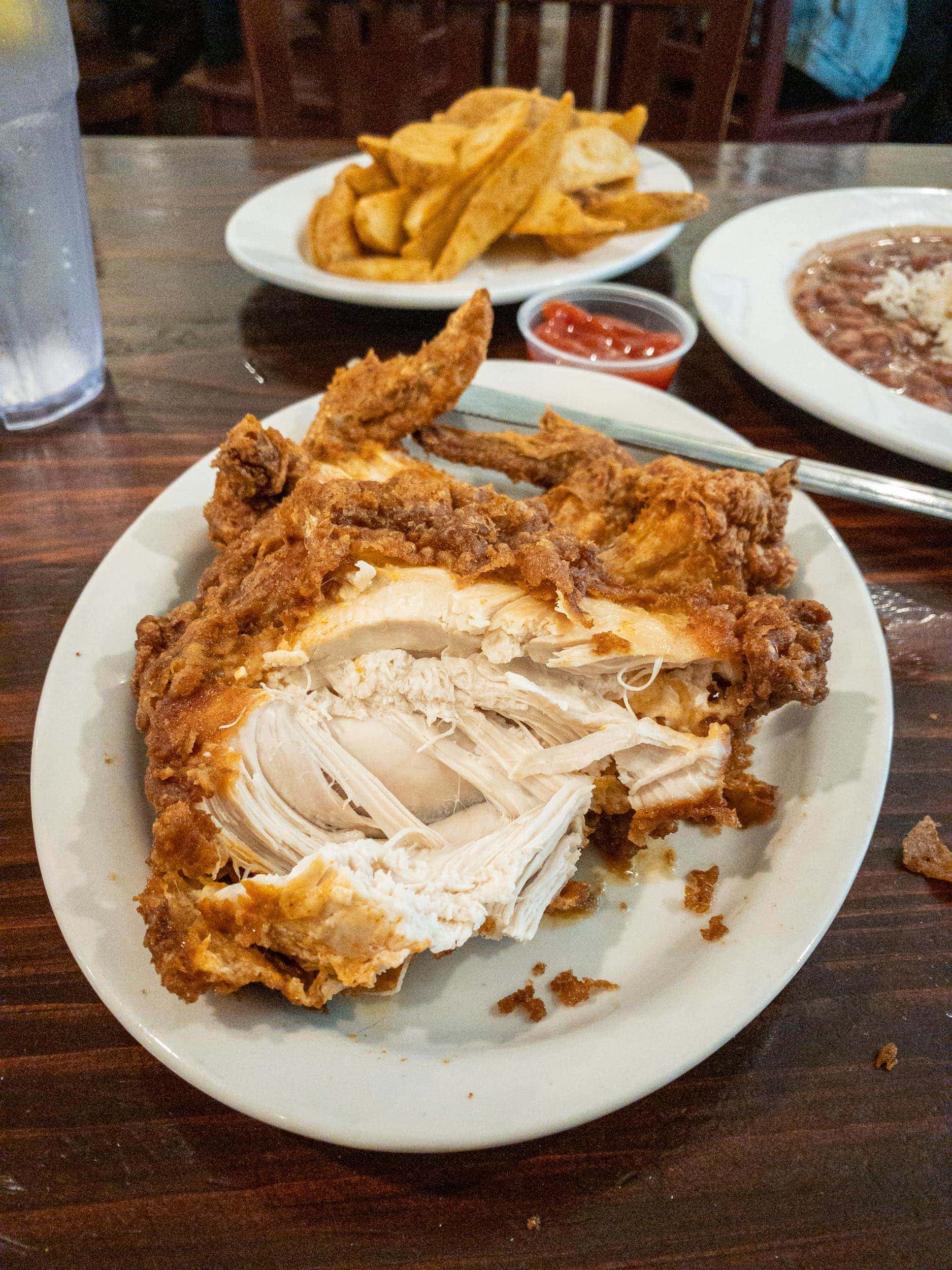 Willie Mae's Scotch House
I never considered myself a fried chicken fan, but then again, I've never eaten fried chicken as flavorful as I had at Willie Mae's Scotch House in New Orleans.
The three-piece fried chicken came with two tiny wings and one enormous breast (my favorite part).
Arrive early. Tables fill up fast at this James Beard Award-winning southern restaurant.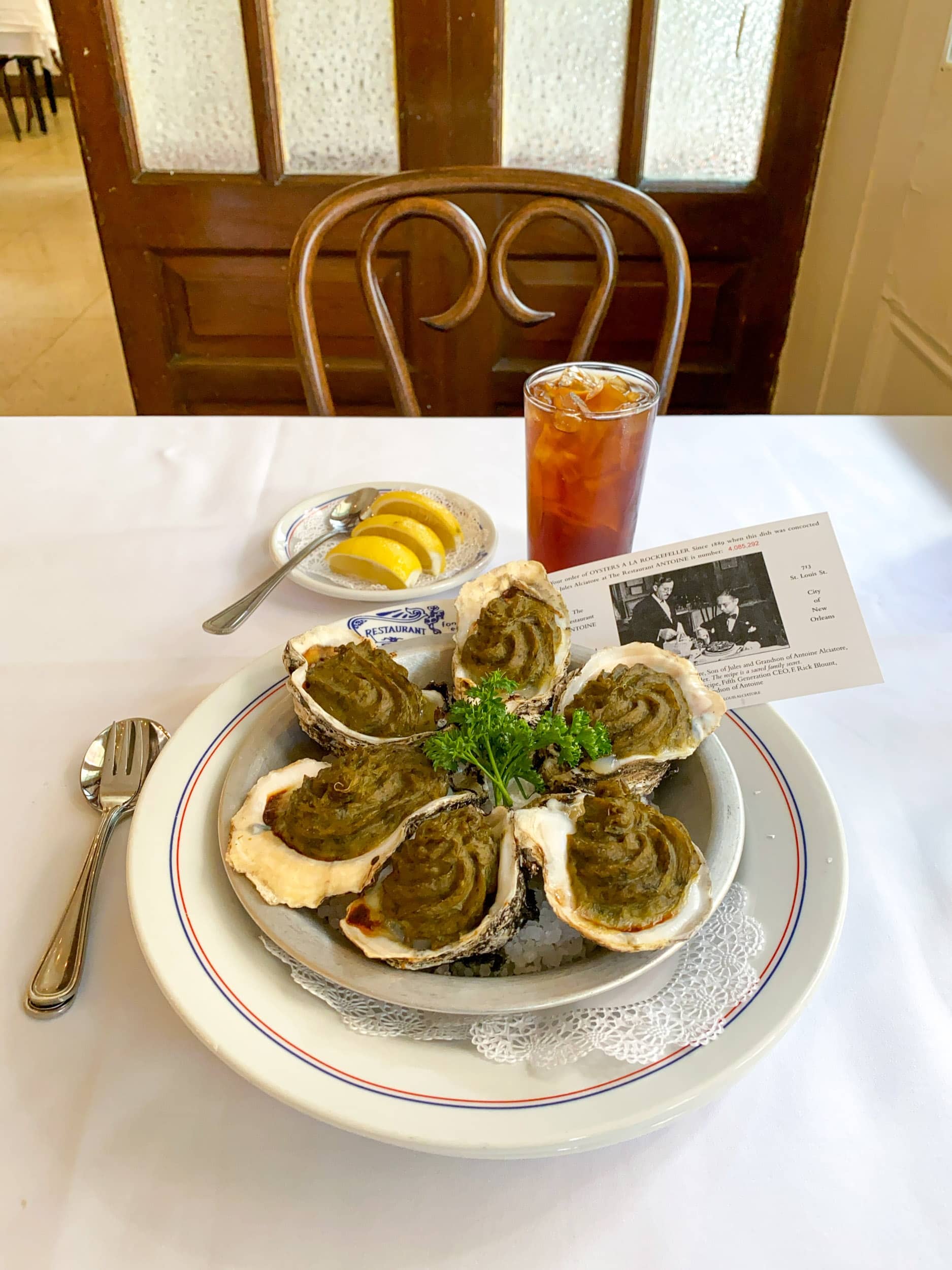 Antoine's
Established in 1840, Antoine's is the oldest family-owned restaurant in the United States.
During my November trip to New Orleans, I went to Antoine's for the Oysters Rockefeller, invented by Jules Alciatore in 1889.
Oysters on the half shell are covered in a sauce of butter, parsley, and other green herbs. The exact recipe is a family secret.
Each serving of Oysters Rockefeller has been counted since the beginning.
Today, diners are provided a souvenir postcard with their order number. My order was number 4,085,292.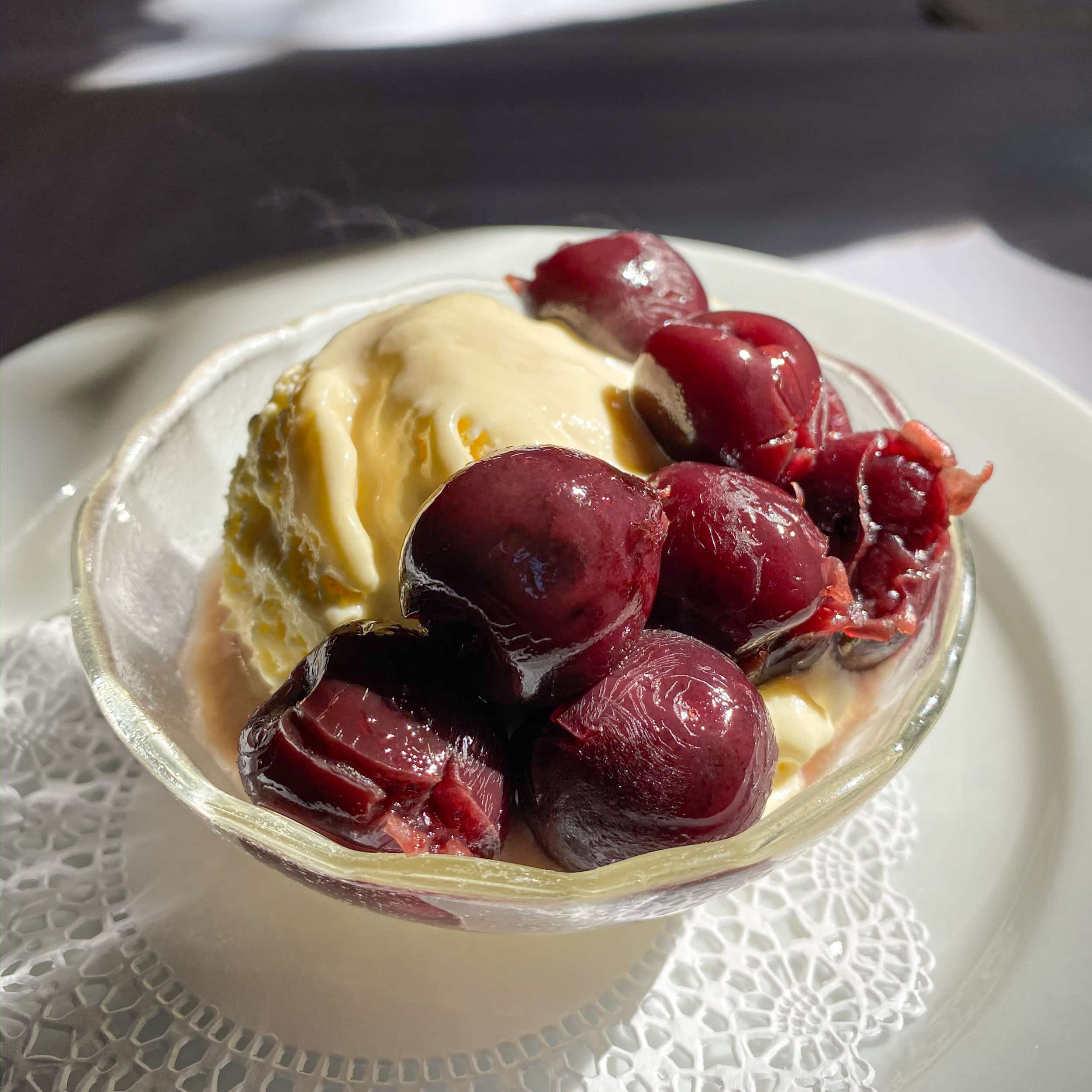 Antoine's was also the first place I tried cherries jubilee -- cherries flambeed and served over vanilla ice cream. What's not to love?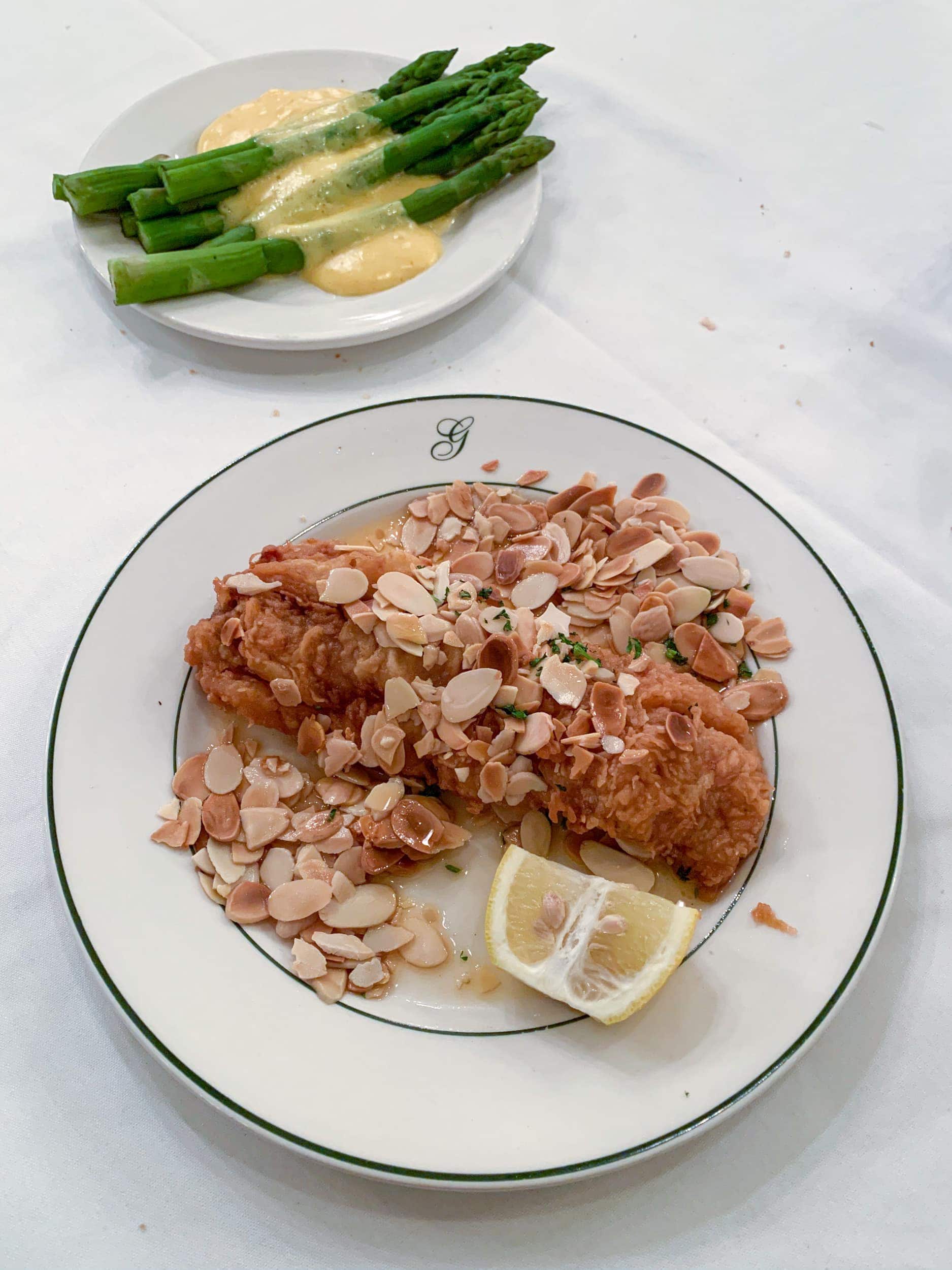 Galatoire's
Galatoire's is another of New Orleans' historic restaurants, dating back to 1905.
Here, the trout meuniere amandine is the signature dish -- fresh fine speckled trout from the Gulf of Mexico is seasoned, covered in flour, and lightly sauteed.
It's finished with a blanket of thinly sliced almonds garnished with lemon.
The pillowy-soft texture of the breaded fish has a pleasant feel in one's mouth, with the crunchy almonds creating a contrast.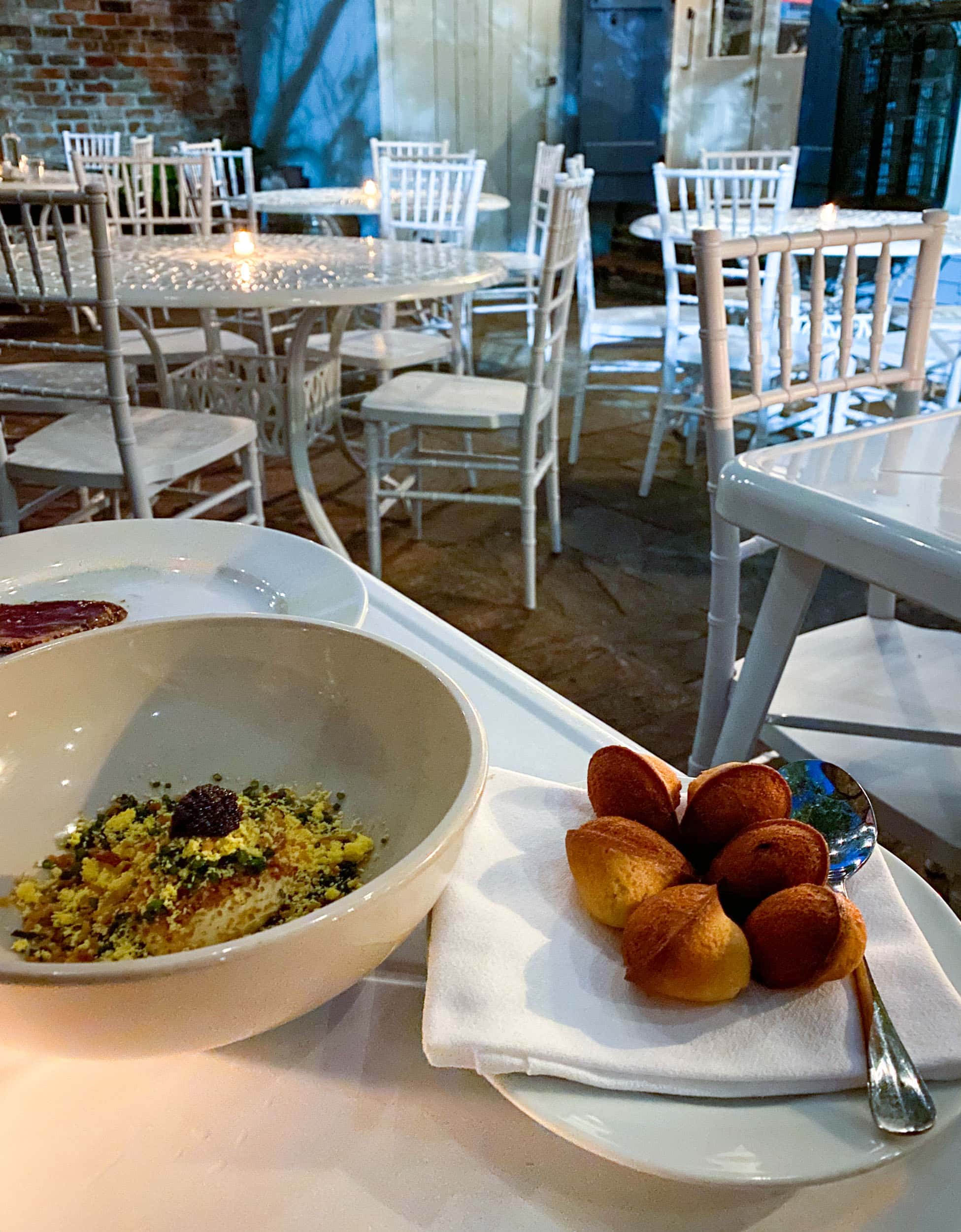 Jewel of the South
Jewel of the South is a bar and restaurant opened by two highly-regarded mixologists.
I was in town for their opening week back in March and stopped by for a few cocktails.
When I returned to NOLA in November, I stopped by for a happy hour on their lovely patio.
The bone marrow creme, caviar, and madeleines were fantastic.
Read more: 13 Best Cocktail Bars in New Orleans
Boston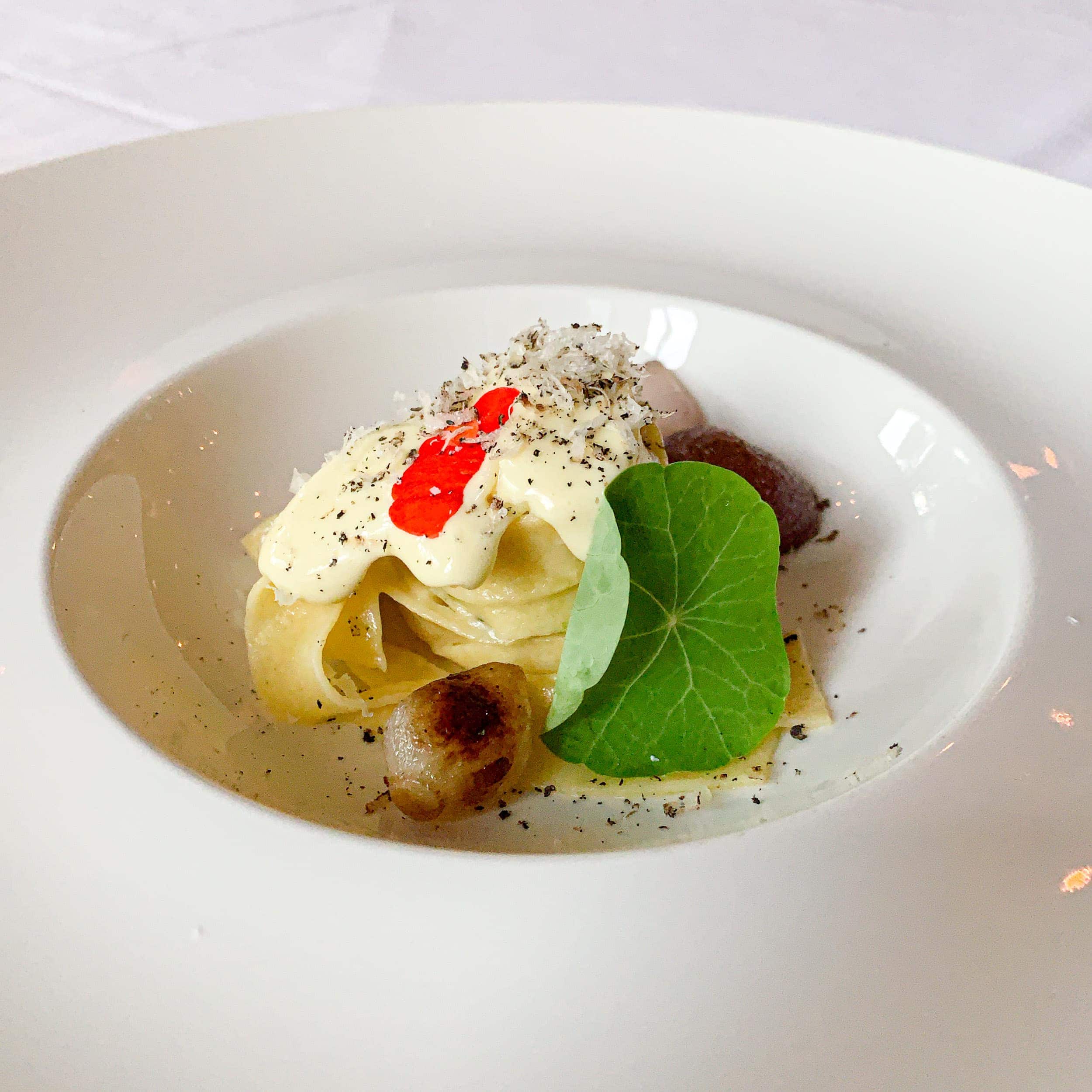 No. 9 Park
No. 9 Park is the flagship Boston restaurant by native chef Barbara Lynch.
I booked a last-minute table on my first night in Boston, opting for the tasting menu at this classy spot overlooking Boston Commons.
The lovage tagliatelle was the third course and a highlight of the meal. Lovage is a leafy green herb that looks and smells like celery leaves.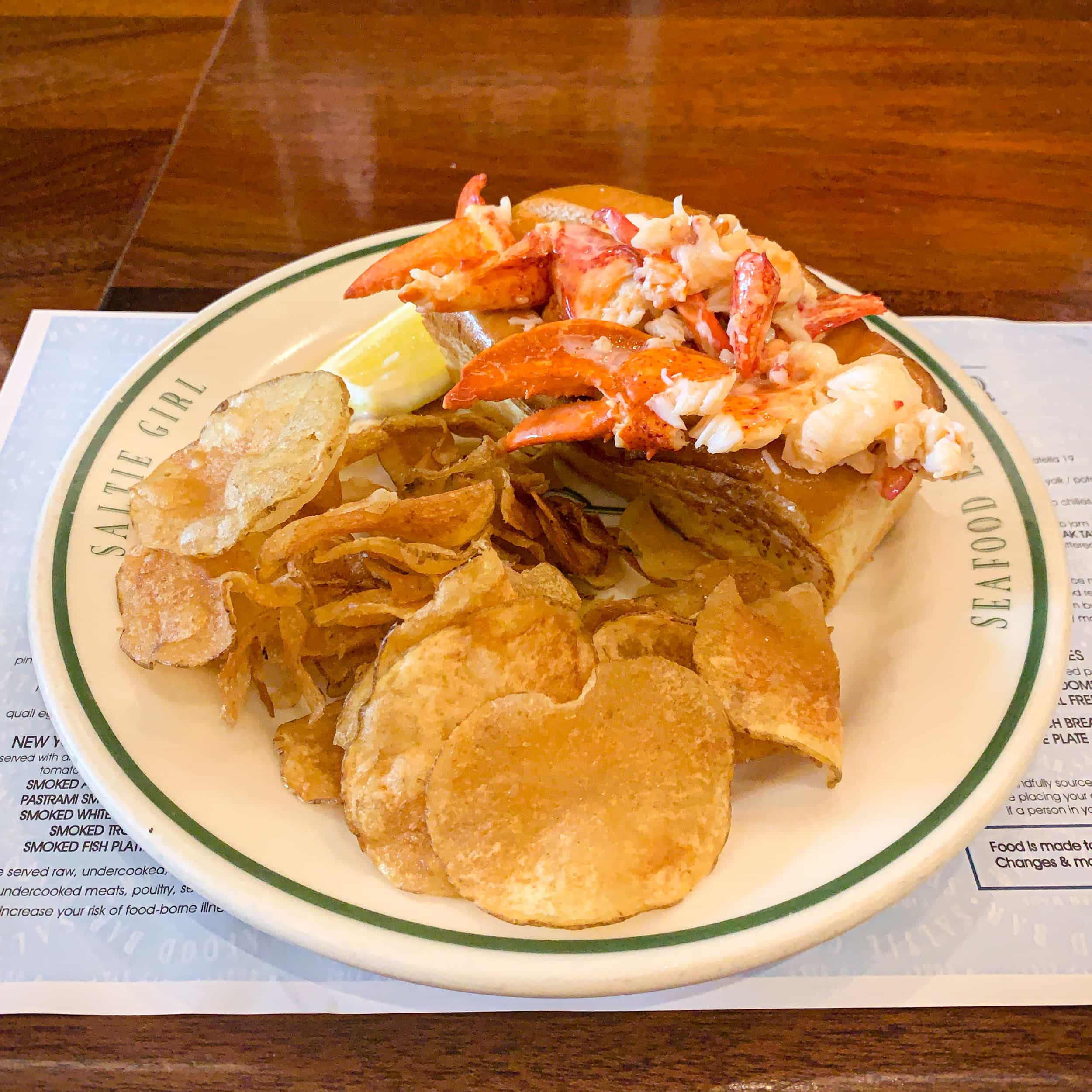 Saltie Girl
From fine dining to butter-drenched lobster meat in a soft, white bun. I ate my first lobster roll at Saltie Girl, and now I'm a fan.
I never was fond of breaking shells to get to the good stuff.
Read more: 20 Boston Foodie Experiences You Have to Try
Nashville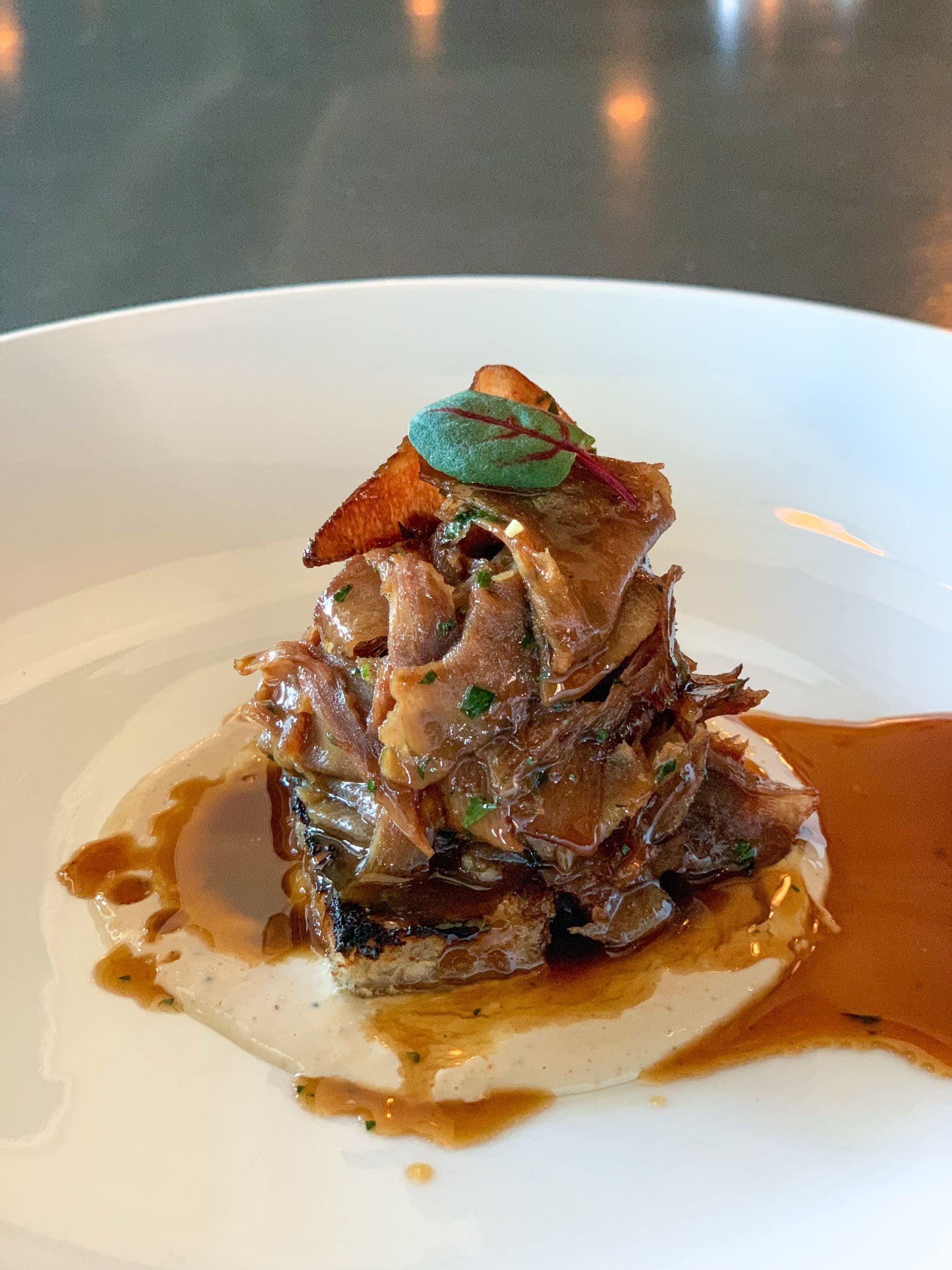 Josephine
On the way home from Boston, I visited Nashville for the first time to celebrate July 4th.
After much research in the preceding days, I chose Josephine for my first dinner.
For an appetizer, I ordered the beef tongue with caramelized onions, which was excellent (as was the entire dinner).
See also: Best Bars in Nashville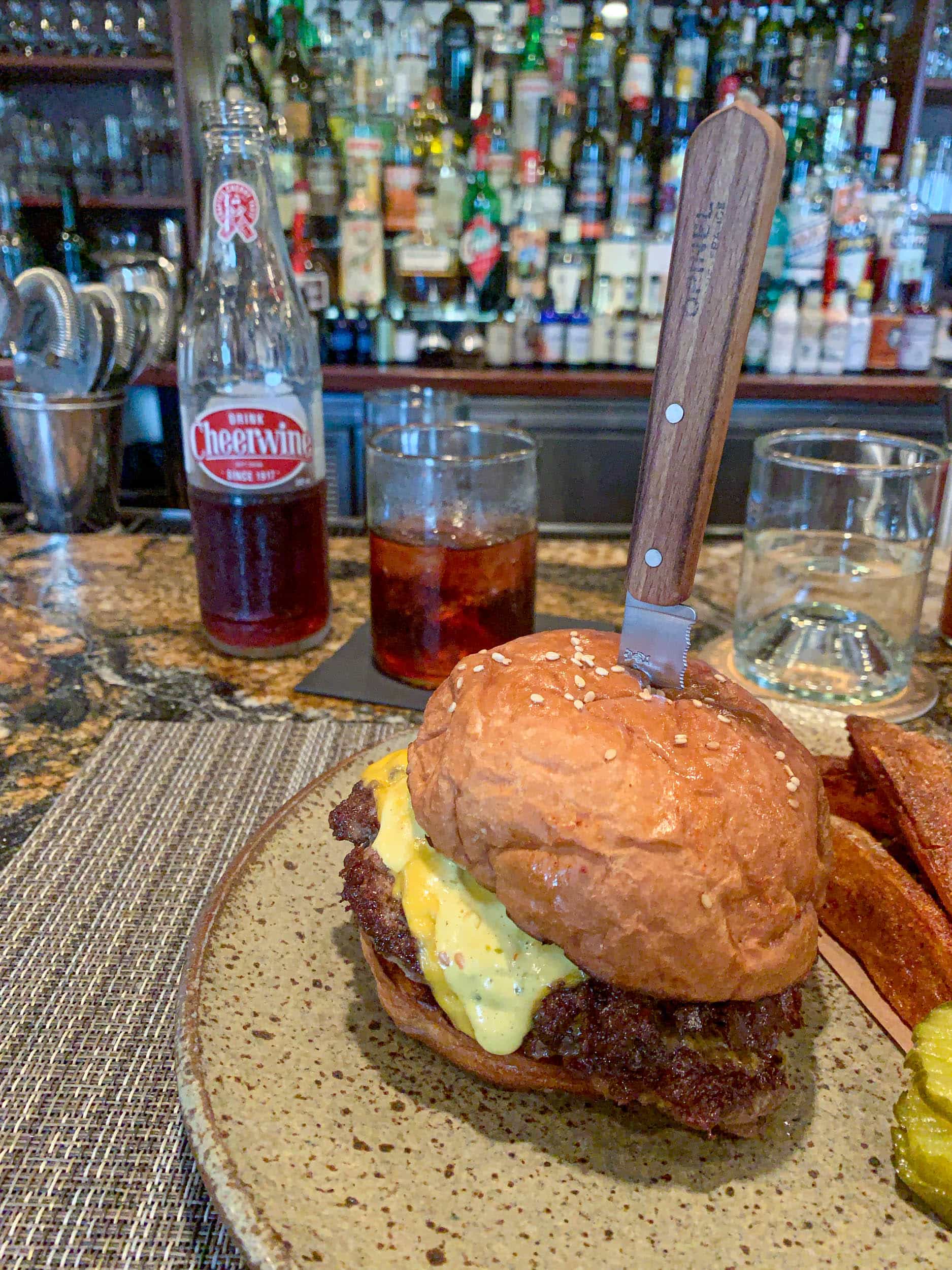 Husk Nashville
The HUSK cheeseburger with two Bear Creek Farm beef patties is outstanding. And at only $14, it's a steal.
Related: Jack Daniel's Distillery Tour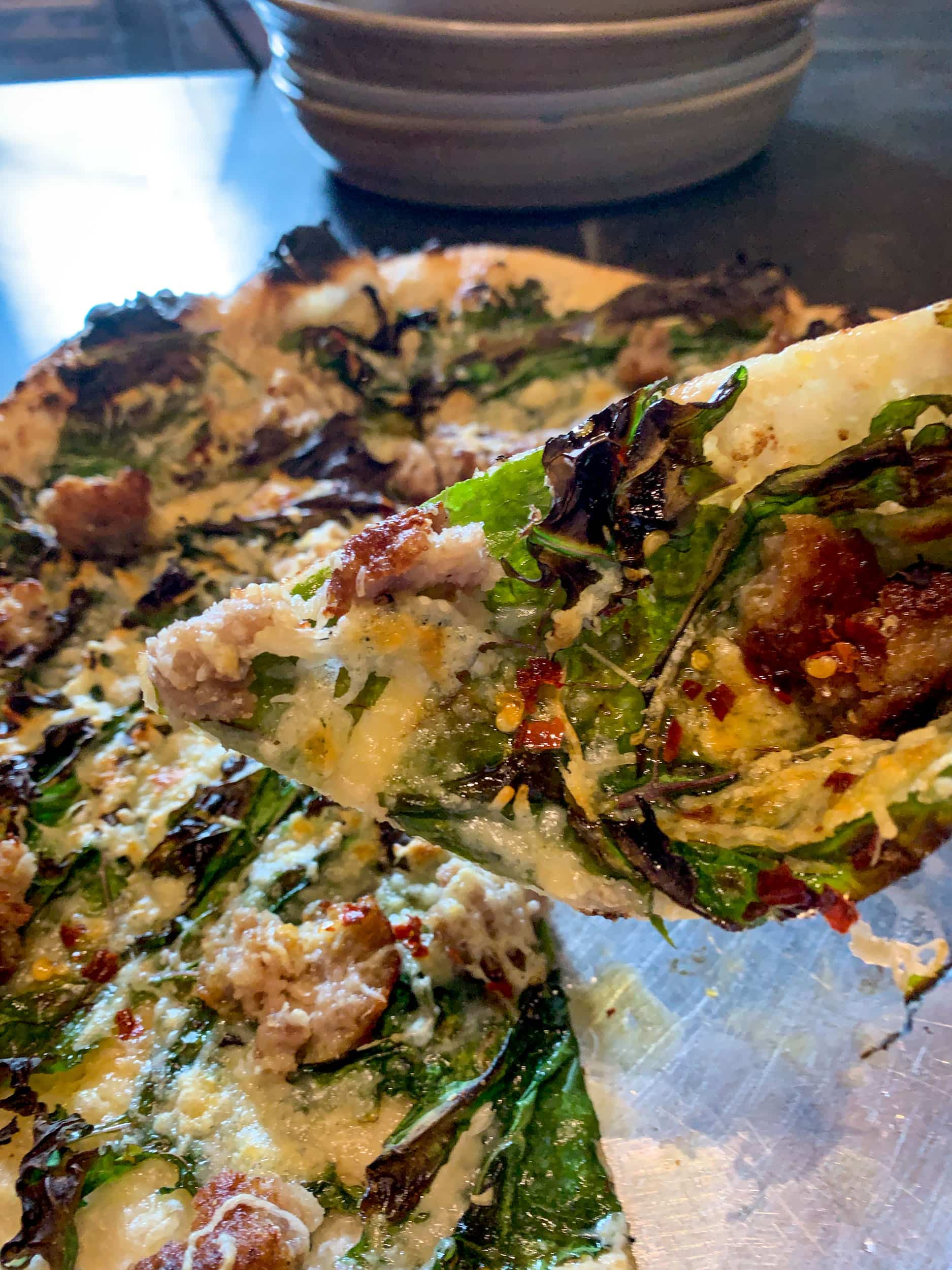 City House
When the thin-crust meatball pizza with cheese, mayo, and kale was placed in front of me at City House, I wondered if it would be too much.
It wasn't. I ate the whole darned thing and still had room for dessert!
New York City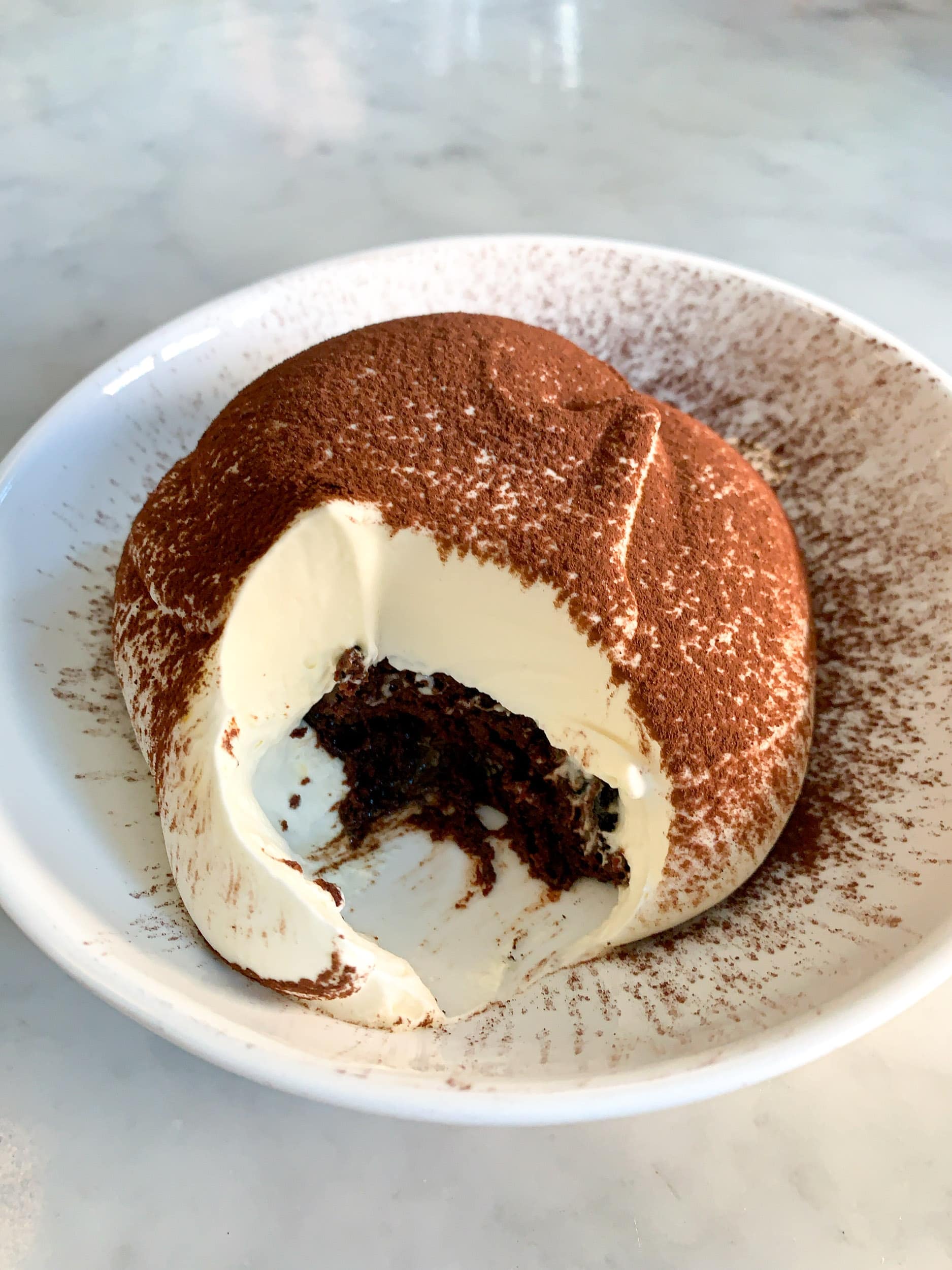 Estela
Last but certainly not least, I present the chocolate cake with whipped cream from Estela.
On my way home from Copenhagen, I'd stopped in New York City to visit family.
Estela wasn't too far from my brother's apartment, so we went to brunch there.
On Instagram, the short video clip I shared of this dish went viral, racking up over 41,000 views, 1,500 likes, and 200 shares, with one pastry chef commenting, "now that is how you whip cream for a dessert."