Editor's Note: Relae will permanently close its doors in late December 2020.
On the eve of my birthday, midway through my week in Copenhagen, I had the pleasure of dining at Restaurant Relae.
Relae "works on focused and tasty food, no muss, no fuss," according to the manifest printed on their menus.
This is Sicilian-born chef Christian Puglisi's flagship restaurant, which he opened in 2010 after previously working as a sous-chef at Noma.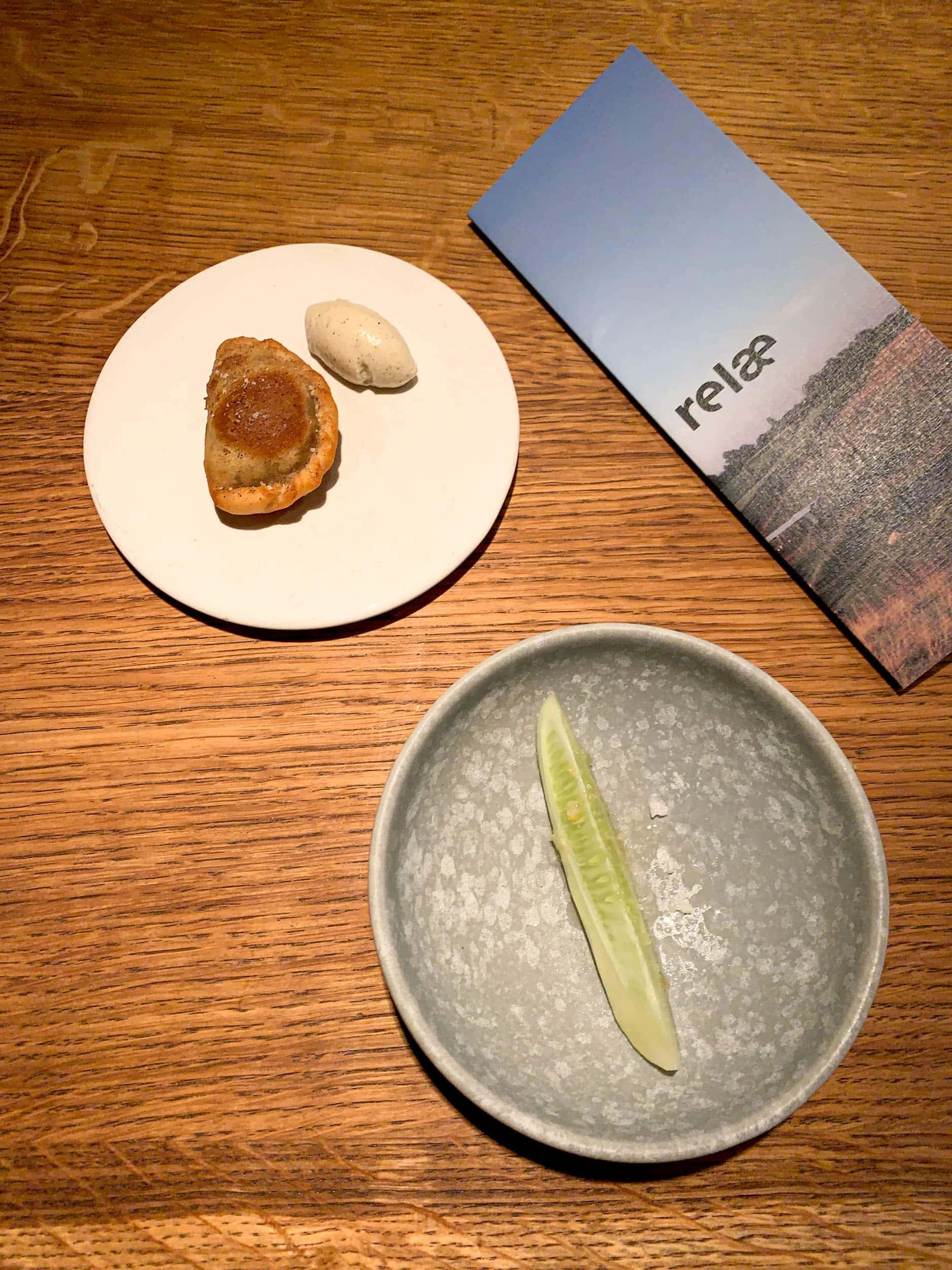 Puglisi focuses on sustainable practices while delivering New Nordic cuisine in a modern setting.
Chefs at his certified organic restaurant source fresh ingredients every morning from the Farm of Ideas north of the city.
And, as I would soon learn, they find creative ways to minimize food waste.
It's this attention to detail that led Relae to win The Sustainable Restaurant Award from The World's 50 Best Restaurants in 2015 and 2016.
The same organization ranked Relae the 56th best restaurant in the world for 2019.
And that's not to mention the Michelin star Relae has earned.
Needless to say, I was excited to eat there.
See also: Best Cocktail Bars in Copenhagen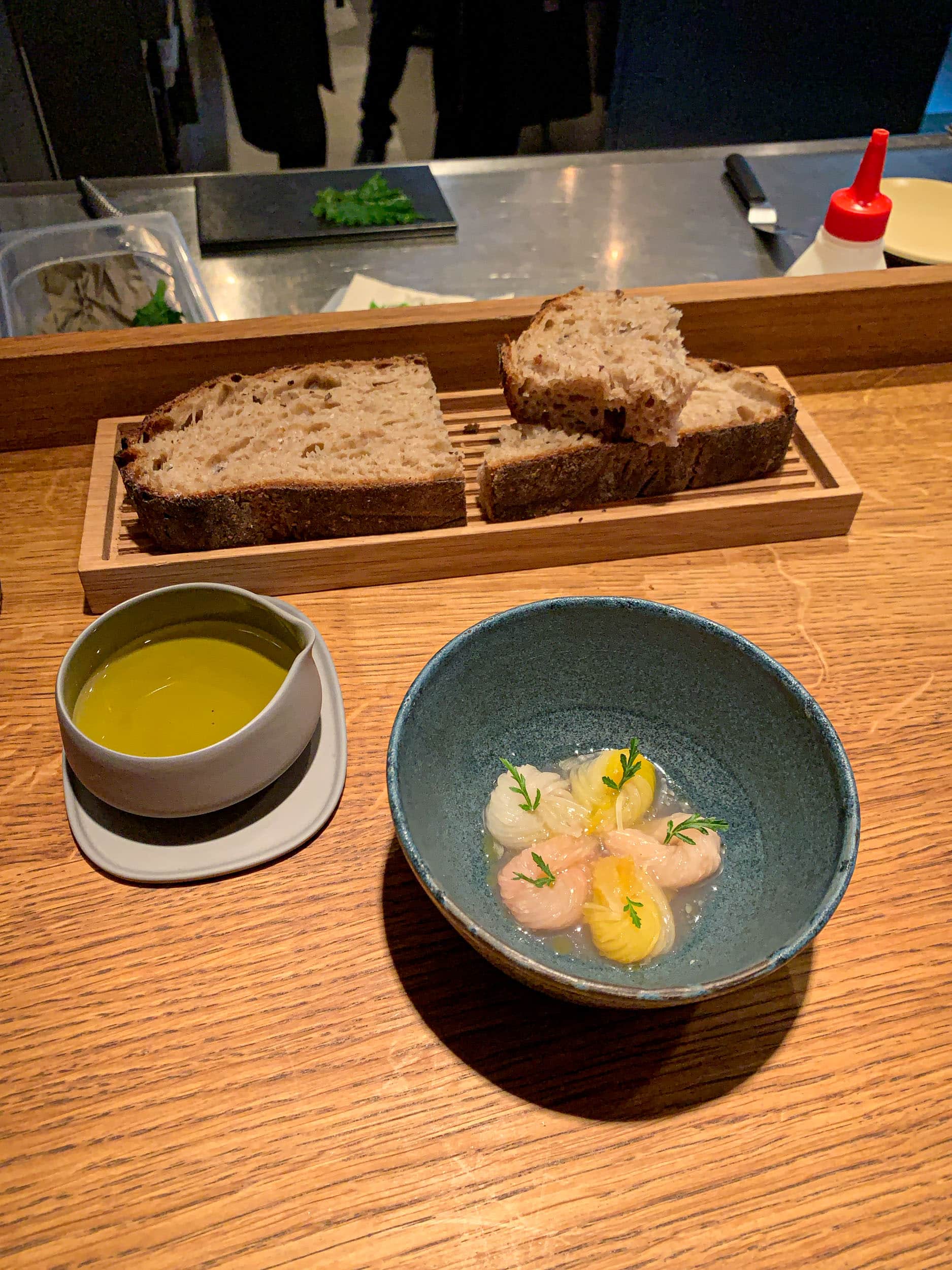 I was the first customer in the door on a Tuesday evening and was promptly seated at the counter facing the open kitchen.
The waiter showed me a built-in cutlery drawer, which also held my menu and napkin.
Relae offers two tasting menus:
Harvest of the day for 495 KR ($71)
Relae experience for 895 KR ($128)
Both menus include filtered water, sourdough bread from Mirabelle Bakery, and olive oil.
I chose the Relae experience on September 24, 2020, which began with a mushroom empanada and slice of cucumber.
These snacks were followed by Mirabelle's sourdough bread and a colorful beetroot and shiso dish.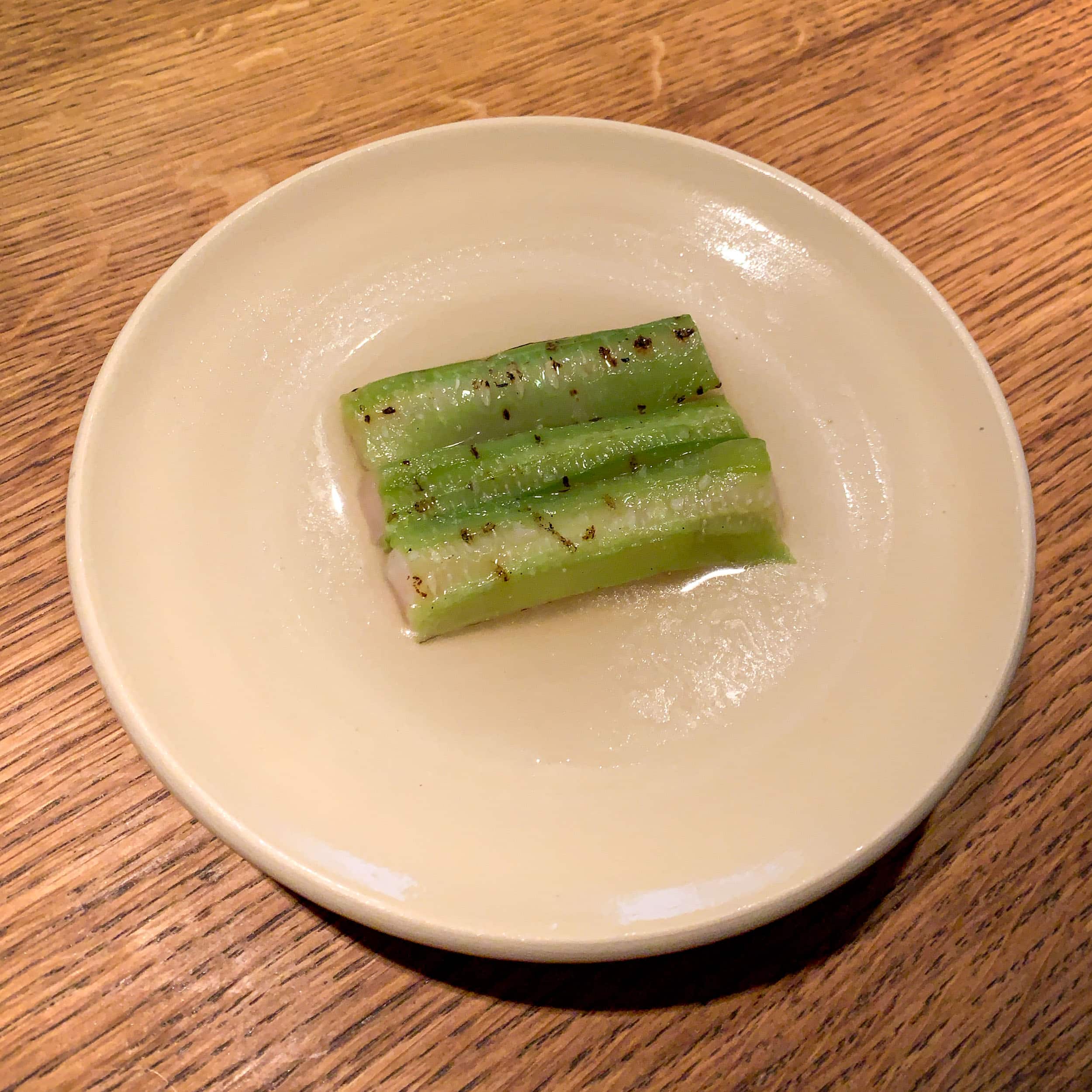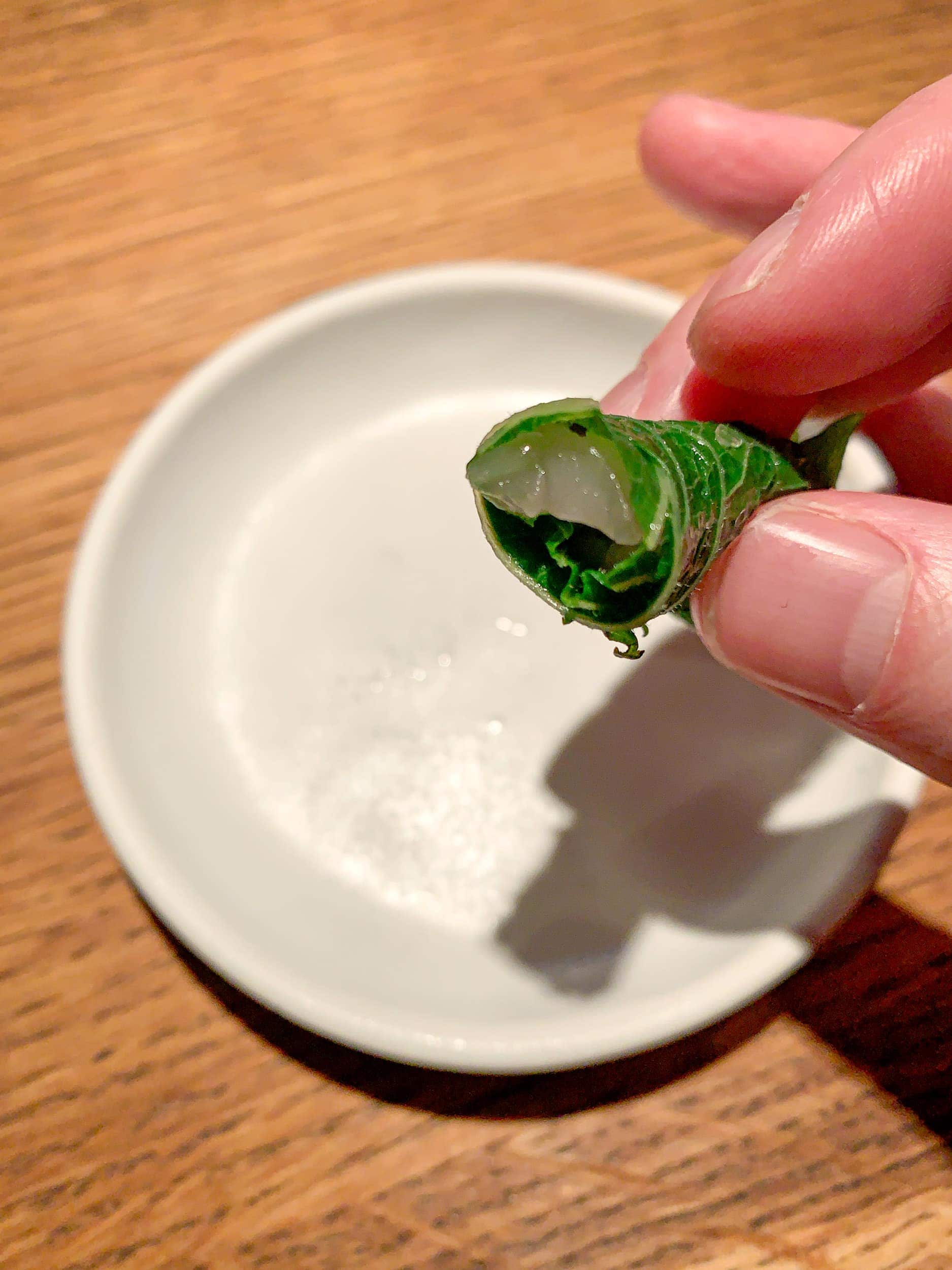 The third course was mackerel and cucumber, which was quickly followed by a bite-size piece of fish trimmings wrapped in a green leaf.
This is an example of Restaurant Relae's commitment to reducing food waste.
Instead of discarding the leftover bits and pieces, they find simple ways to repackage them.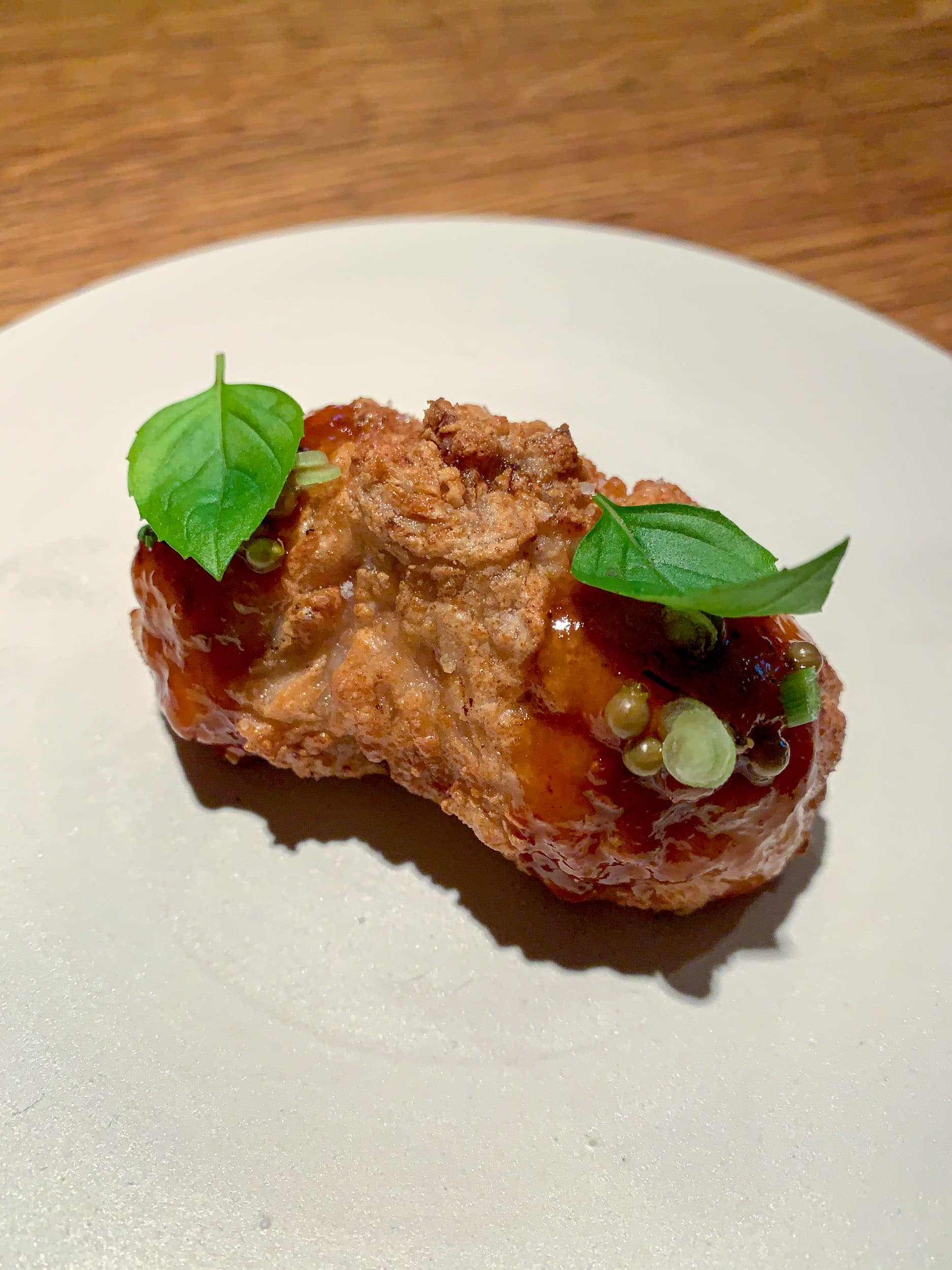 I ate this rabbit by hand. There was a bone in the middle, so I took a bite off each end.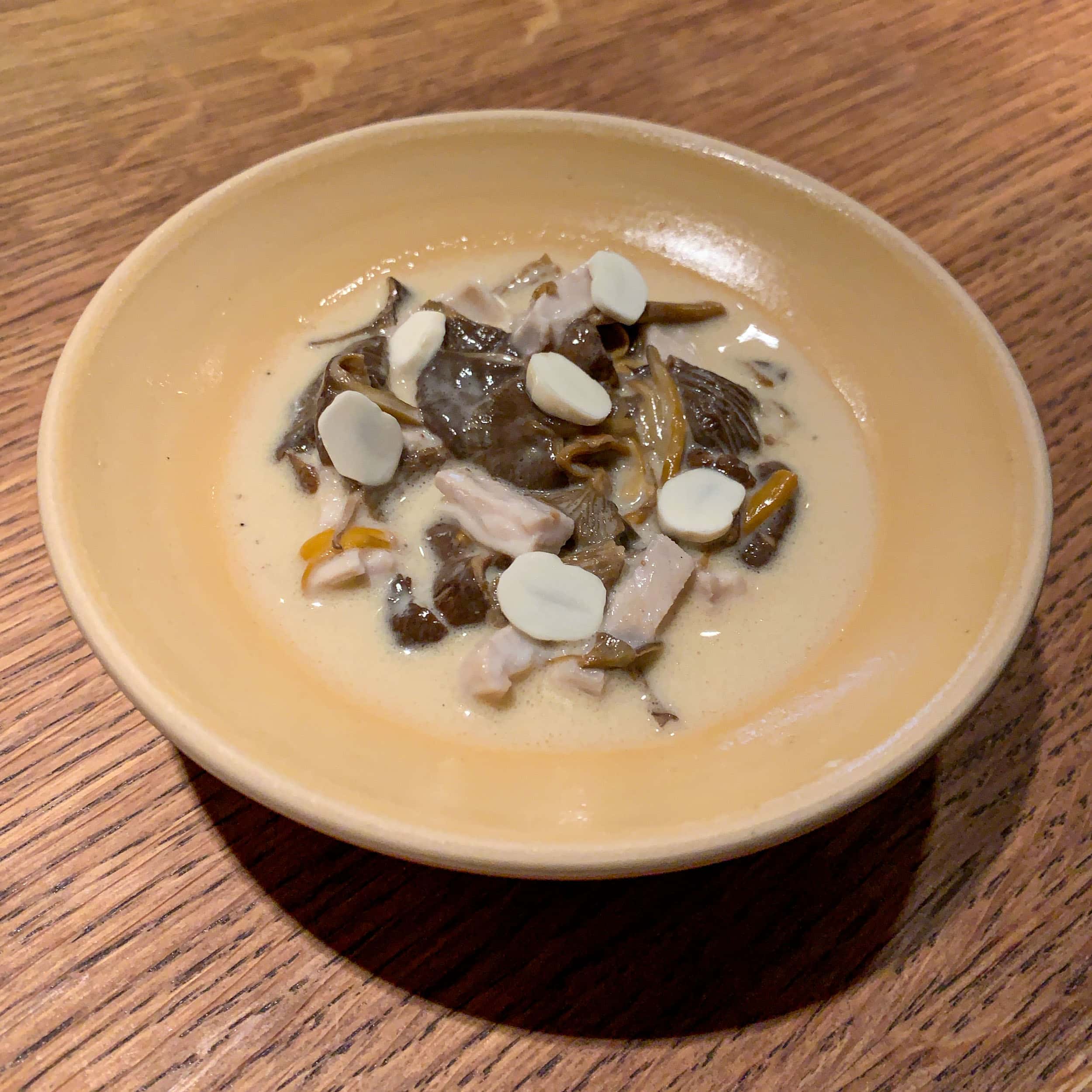 The rabbit made another appearance in the warm mushroom soup.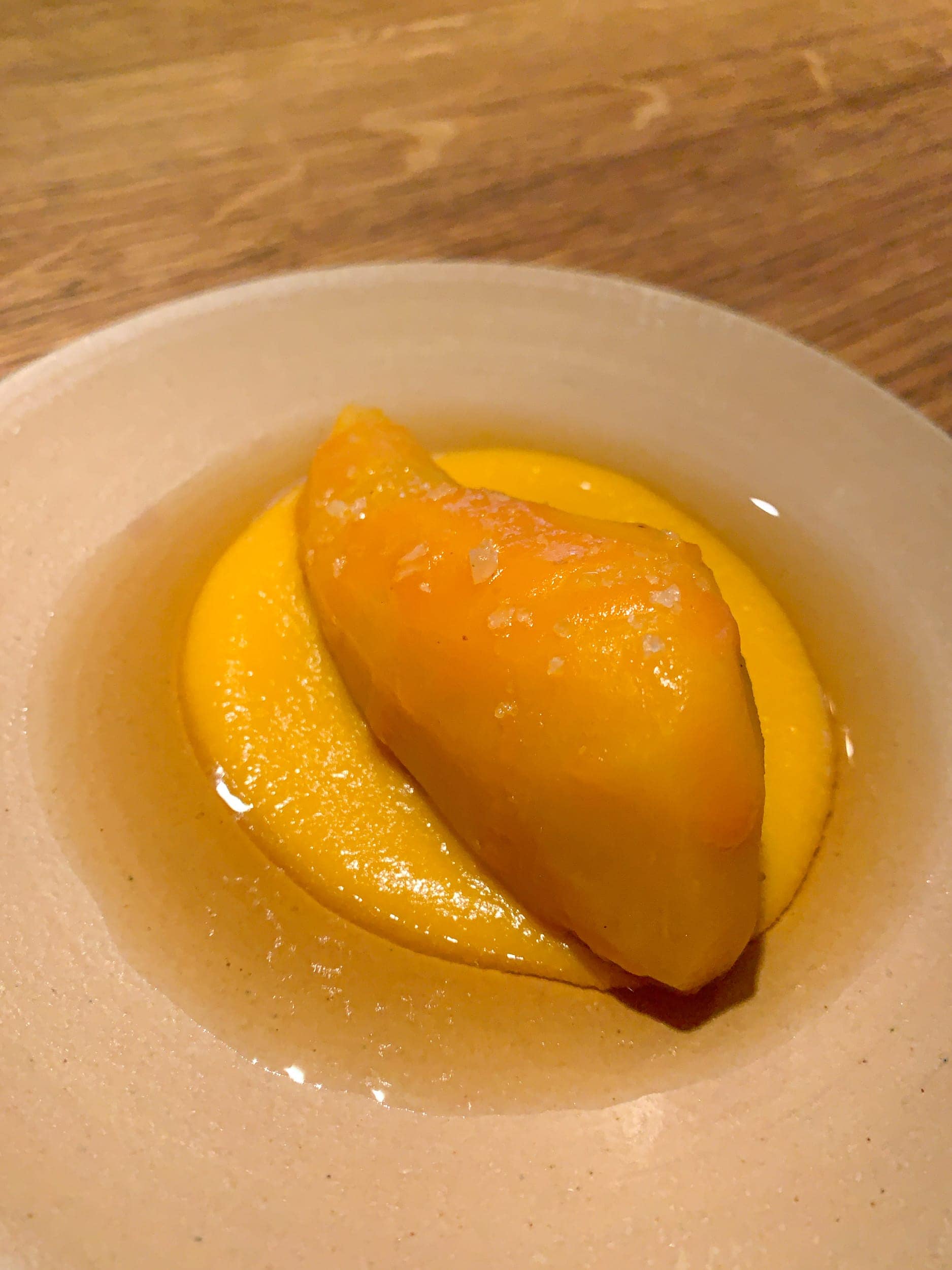 The highlight of my Relae experience was the Hokkaido pumpkin with Danish habanero sauce pictured above.
The plating was beautiful. The tender pumpkin was easy to slice with a fork.
And the habanero sauce was slightly sweet. My mouth is watering just thinking about it.
See also: My Best Dishes of 2019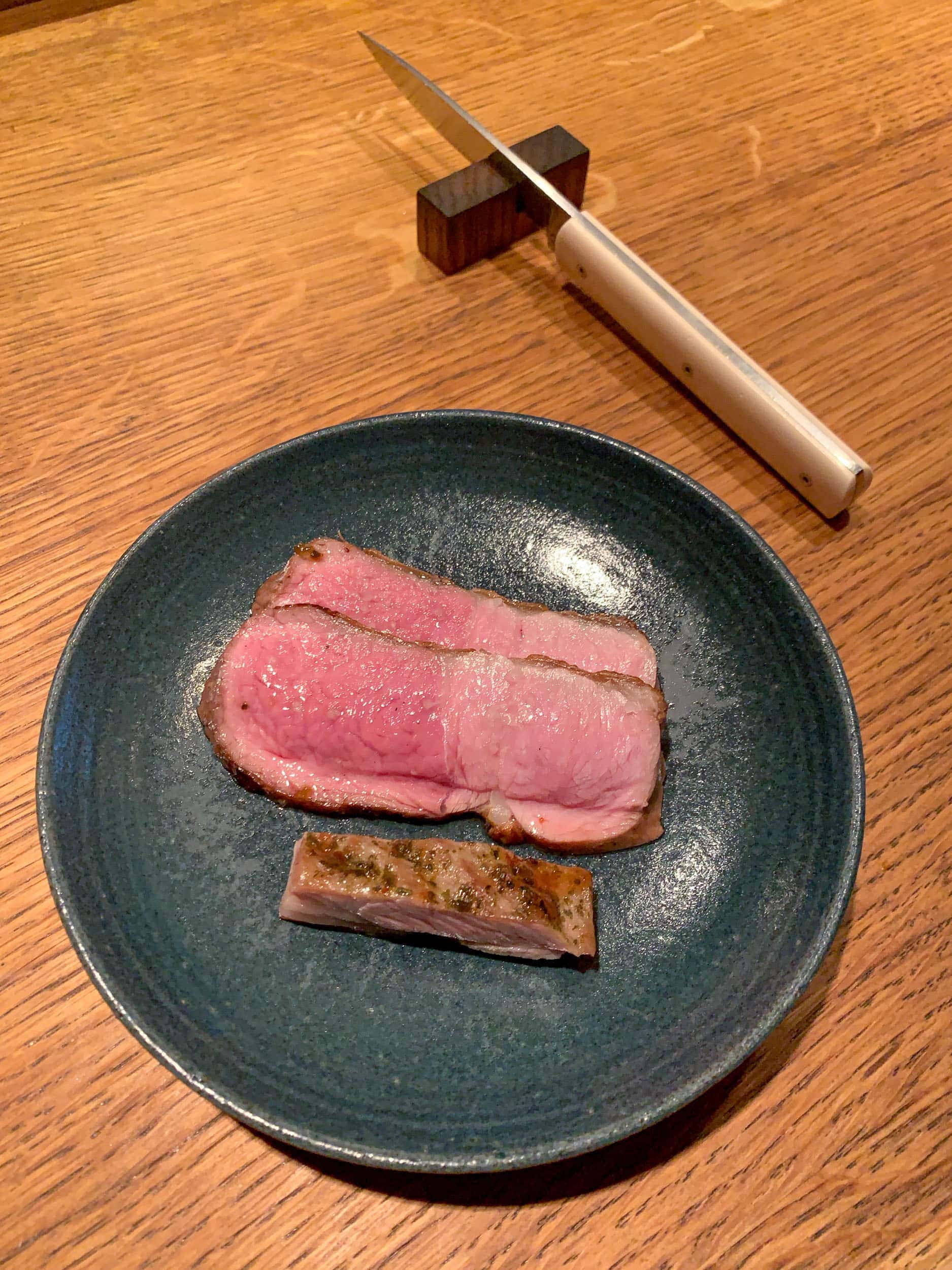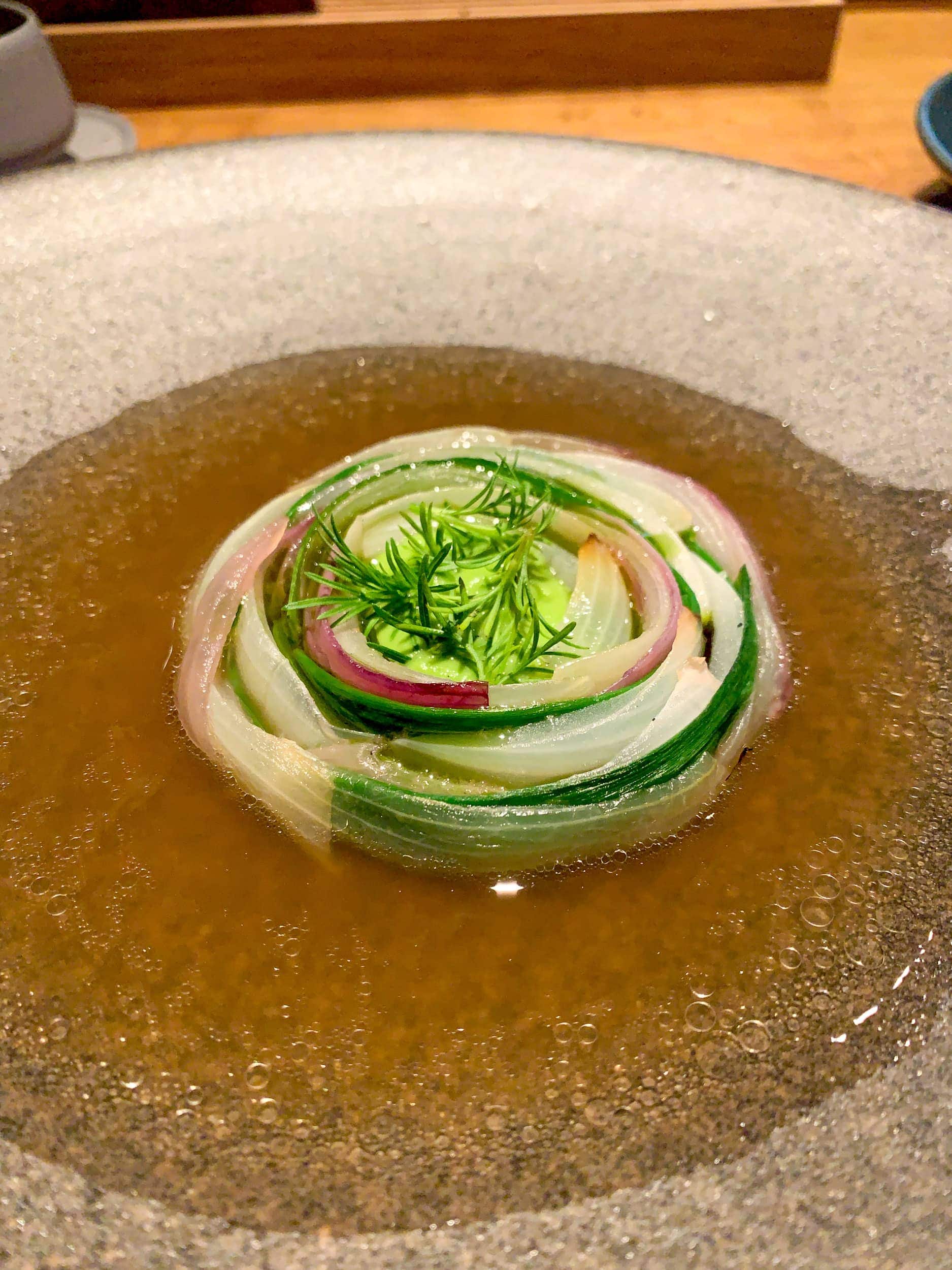 The Havervadgard lamb leg and belly were delivered with onion in lamb broth.
The lamb leg was my least favorite part of the meal, as it was tough to chew. I much preferred the tender belly.
The pretty presentation of concentric onions also added to this course.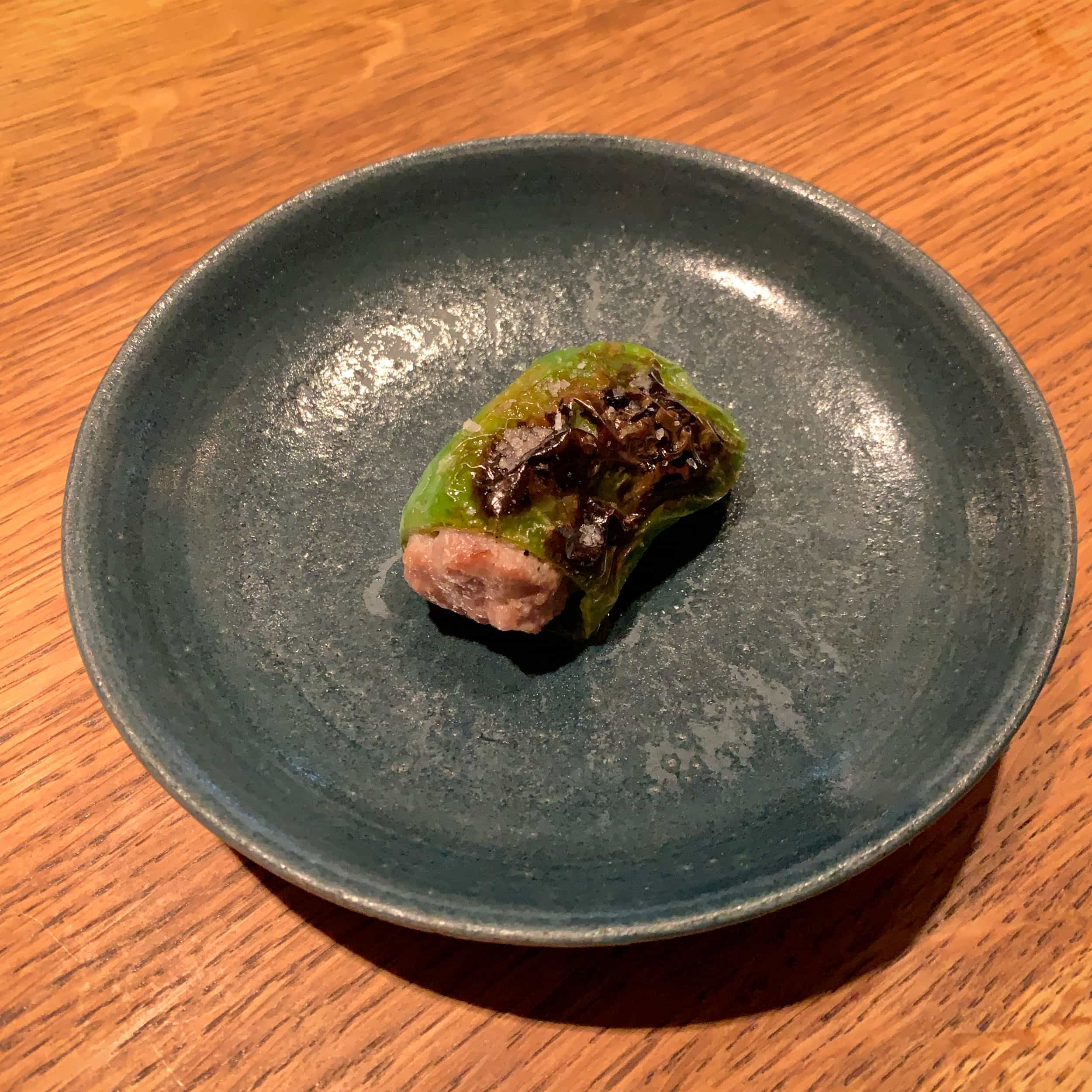 Lamb trimmings were packaged in pepper as a final savory bite before the dessert courses began.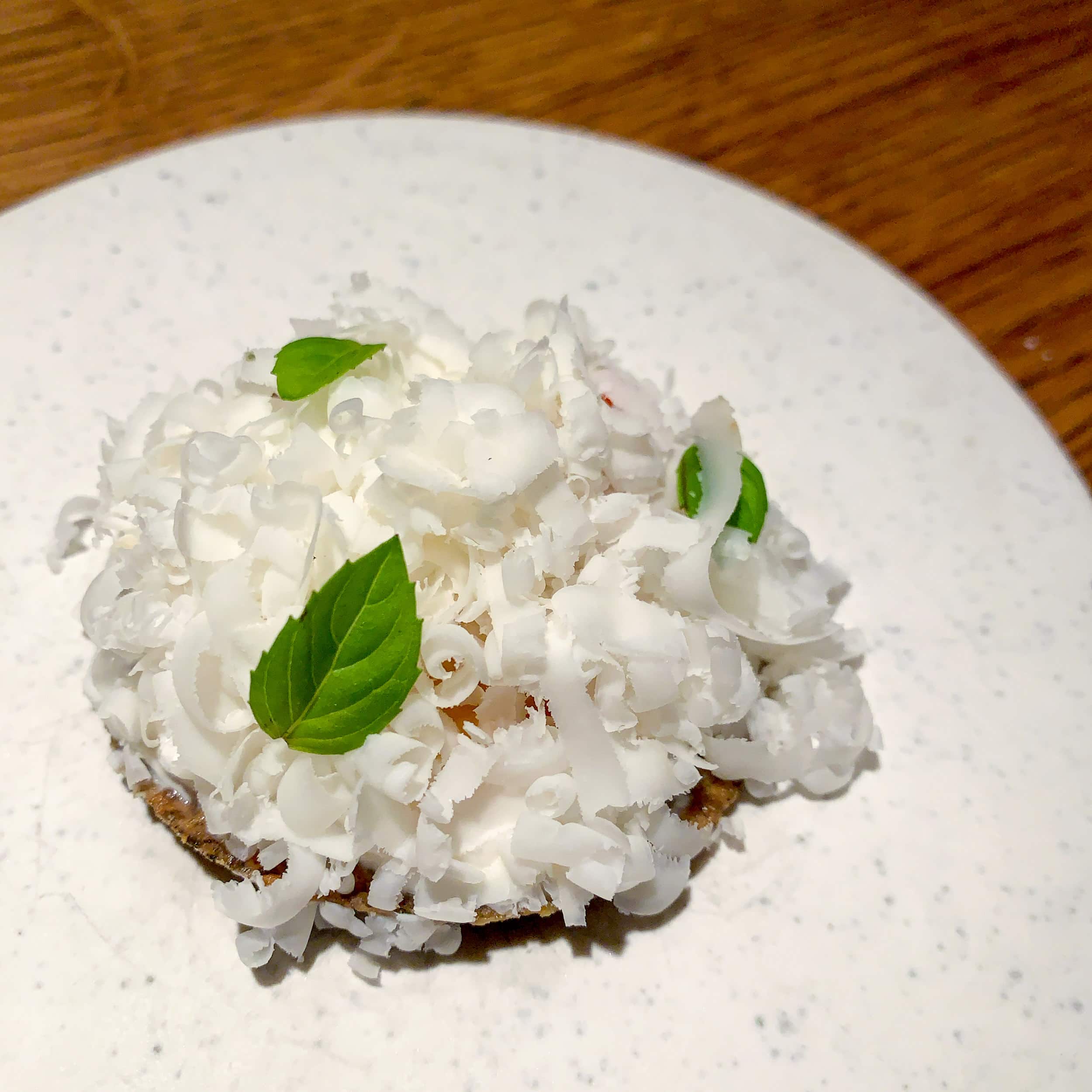 The cheese course came in the form of delicately shaved goat cheese atop a crispy cracker.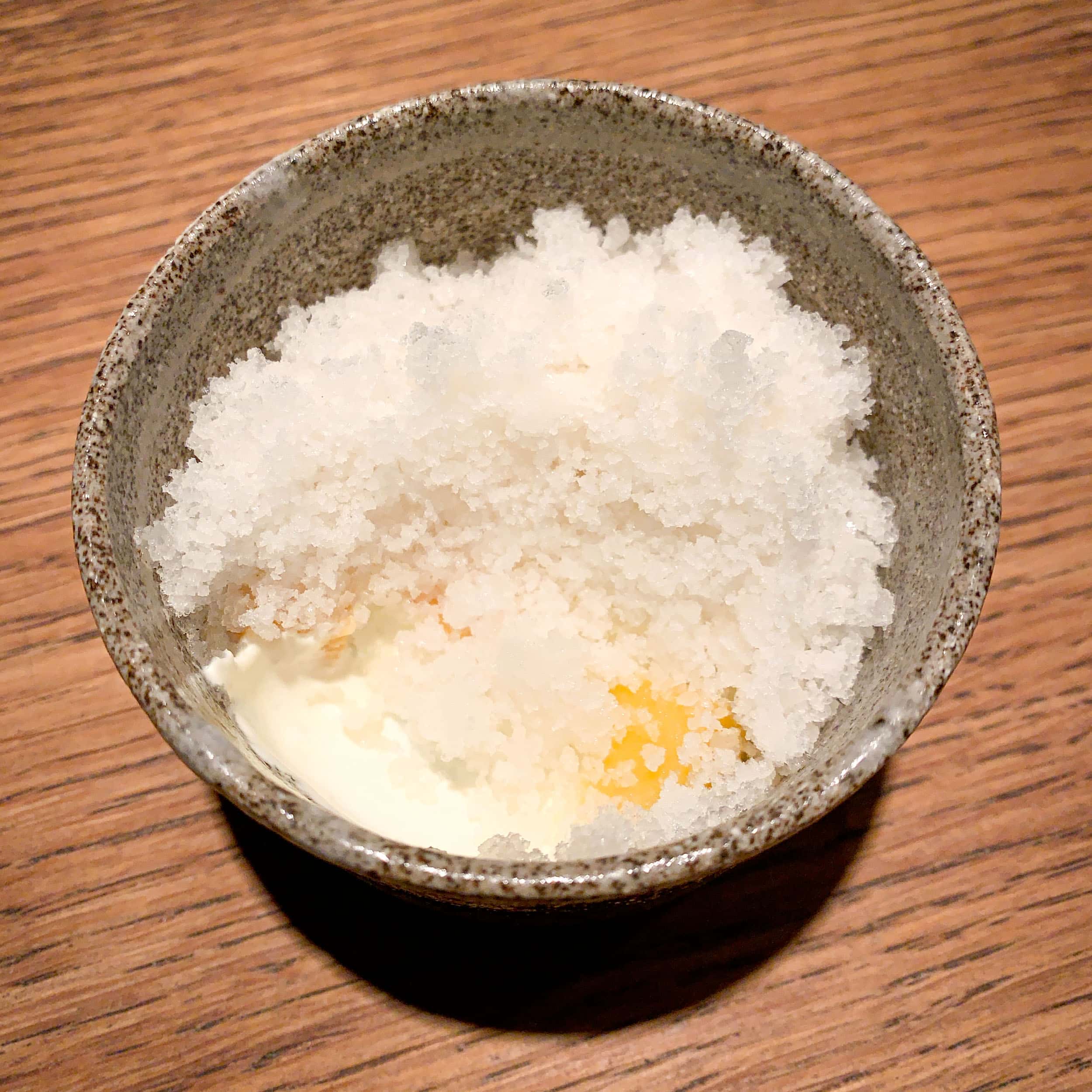 The first dessert was squash with lemon verbena and pineapple granita.
The picture above was taken after my first bite so that you can see the creamy squash below the pineapple-flavored ice.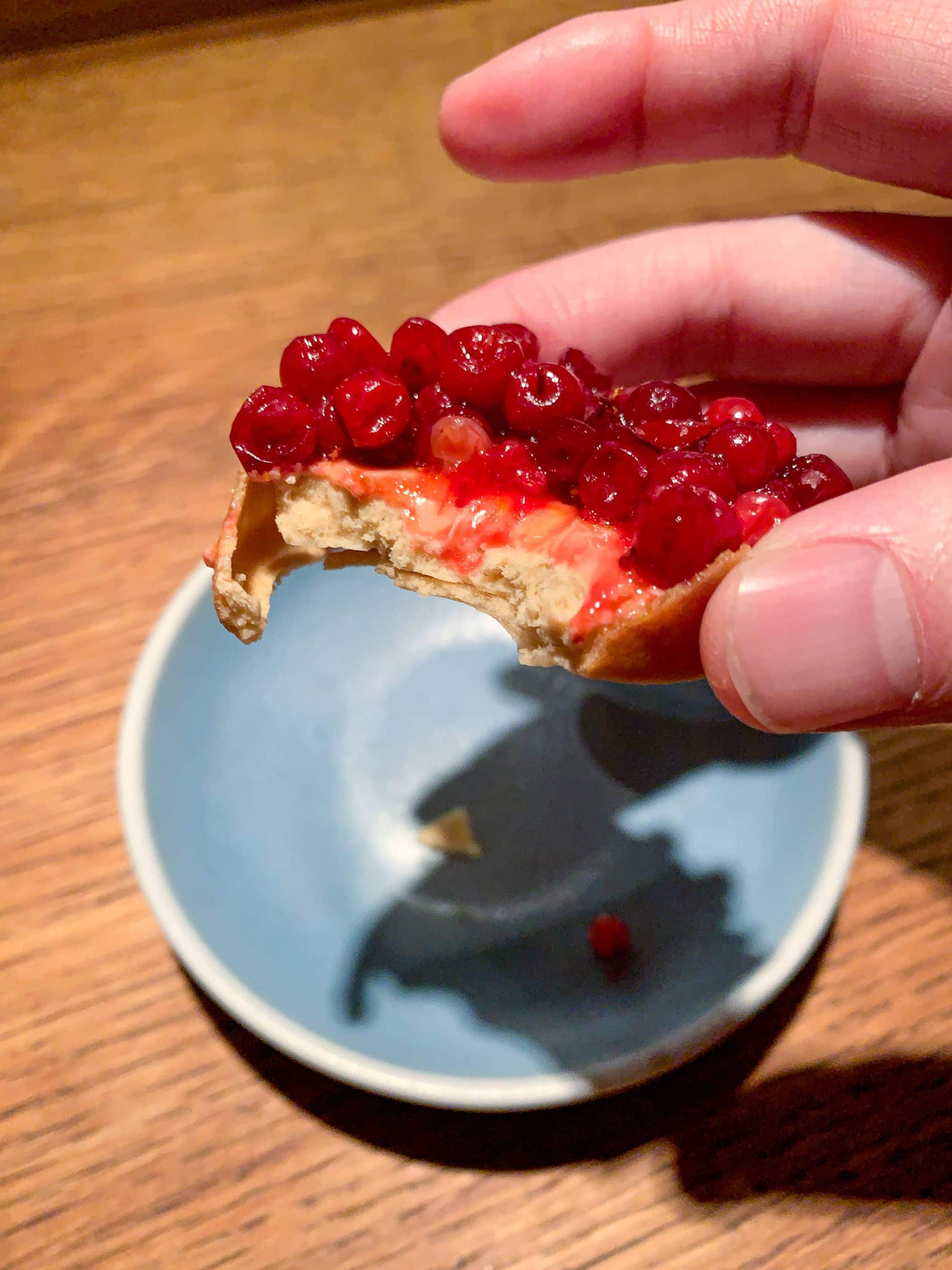 And last but not least, there was a carefully prepared lingonberry tart.
I became acquainted with the lingonberry during my previous trip to Swedish Lapland.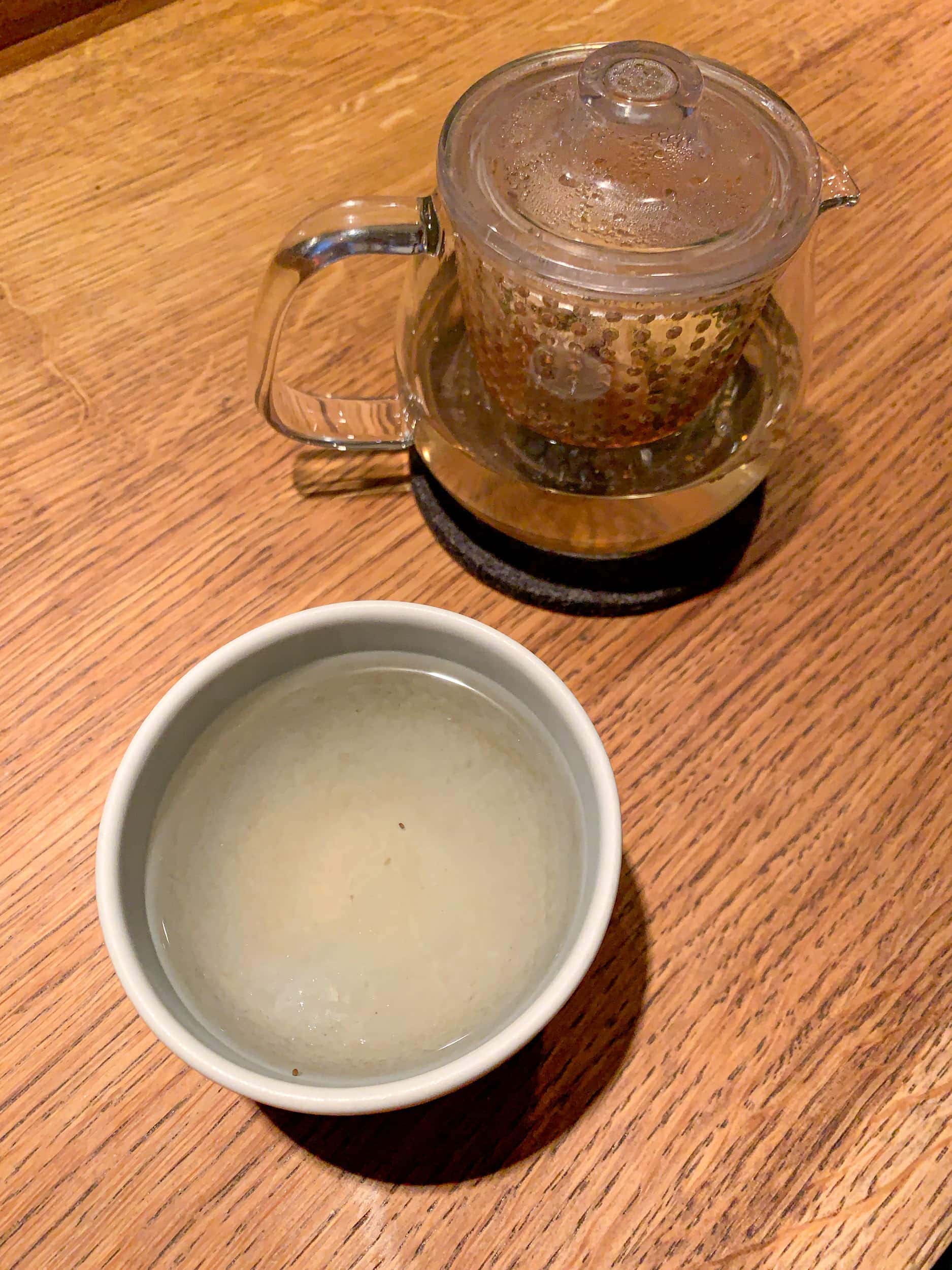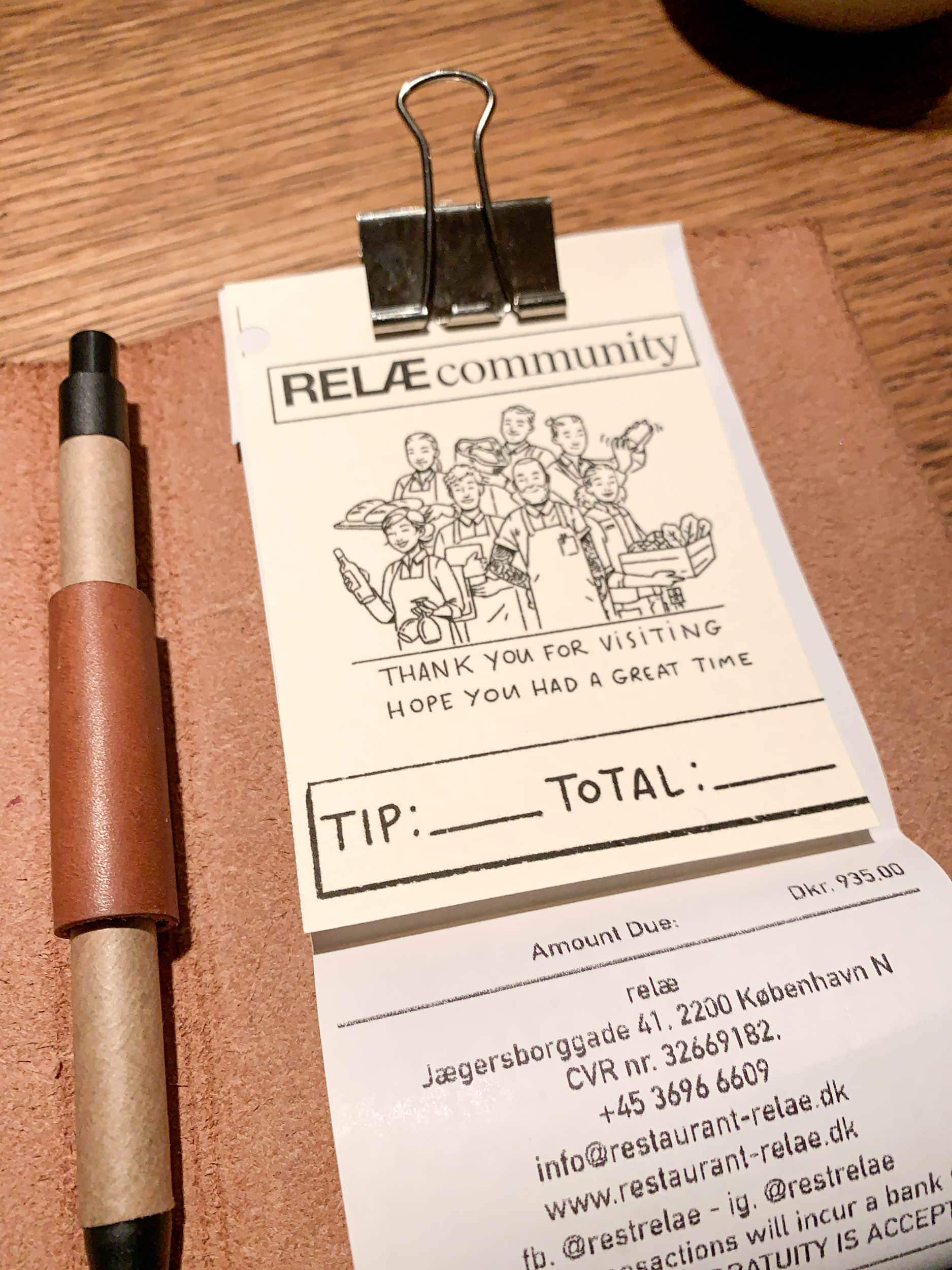 I wasn't prepared for dinner to end, so I ordered an herbal tea made with fresh herbs from Relae's organic farm.
My reservation was good for two and a half hours; however, I wrapped up a little over two.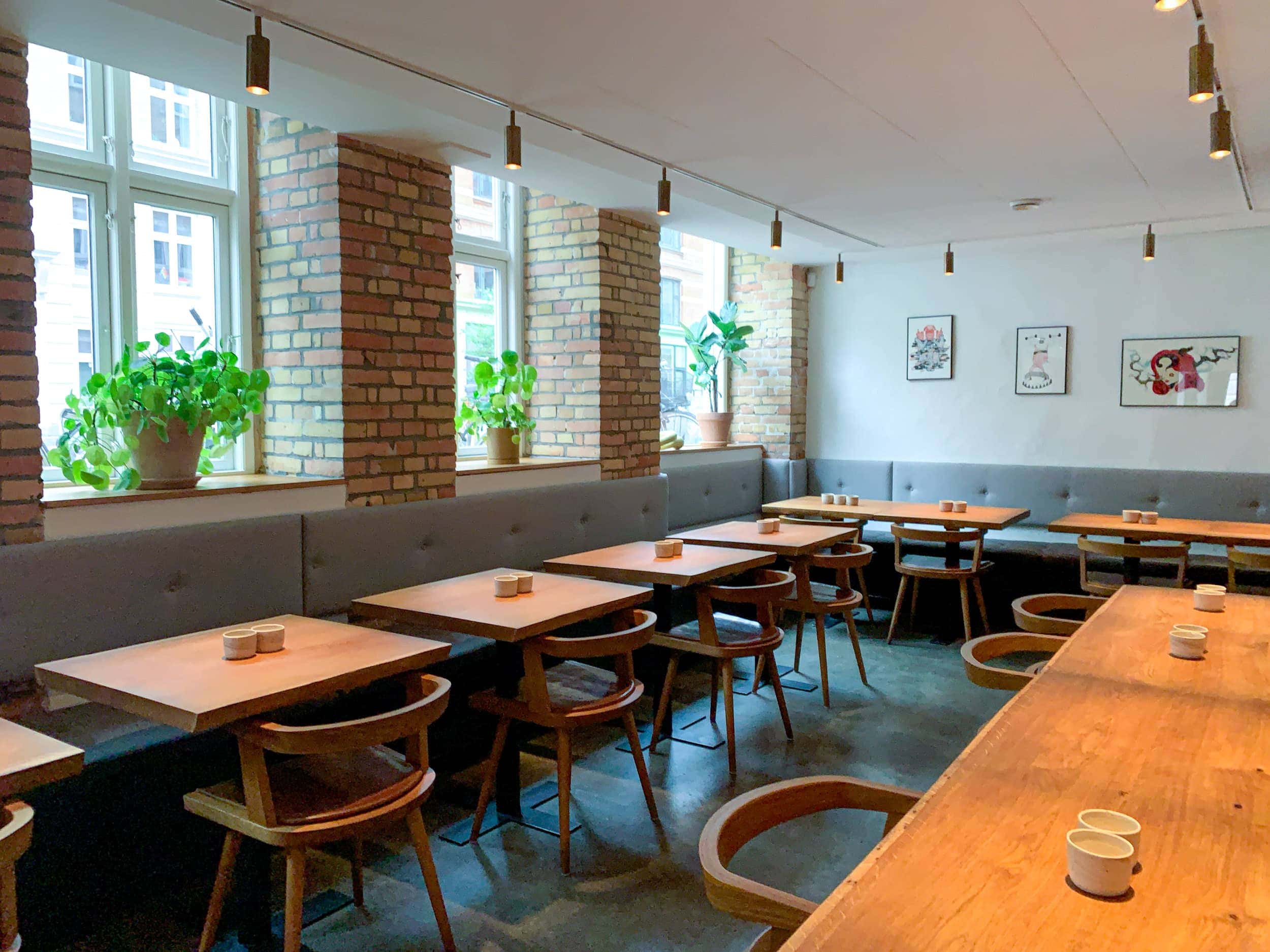 Professional service, friendly atmosphere, good value, sustainable practices, and high-quality food -- what more could I ask for?
Overall, my pre-birthday dinner at Restaurant Relae was everything I look for in a fine dining experience.