The opportunity to attend a travel blogging conference allowed me to indulge in a fantasy list of Boston foodie experiences.
When I turned to Google to research where to find the best food, I was excited to see Yulia, a friend, had previously written about Boston.
Her recommendations helped me prioritize where to eat and spend my time. What follows is a guaranteed good time.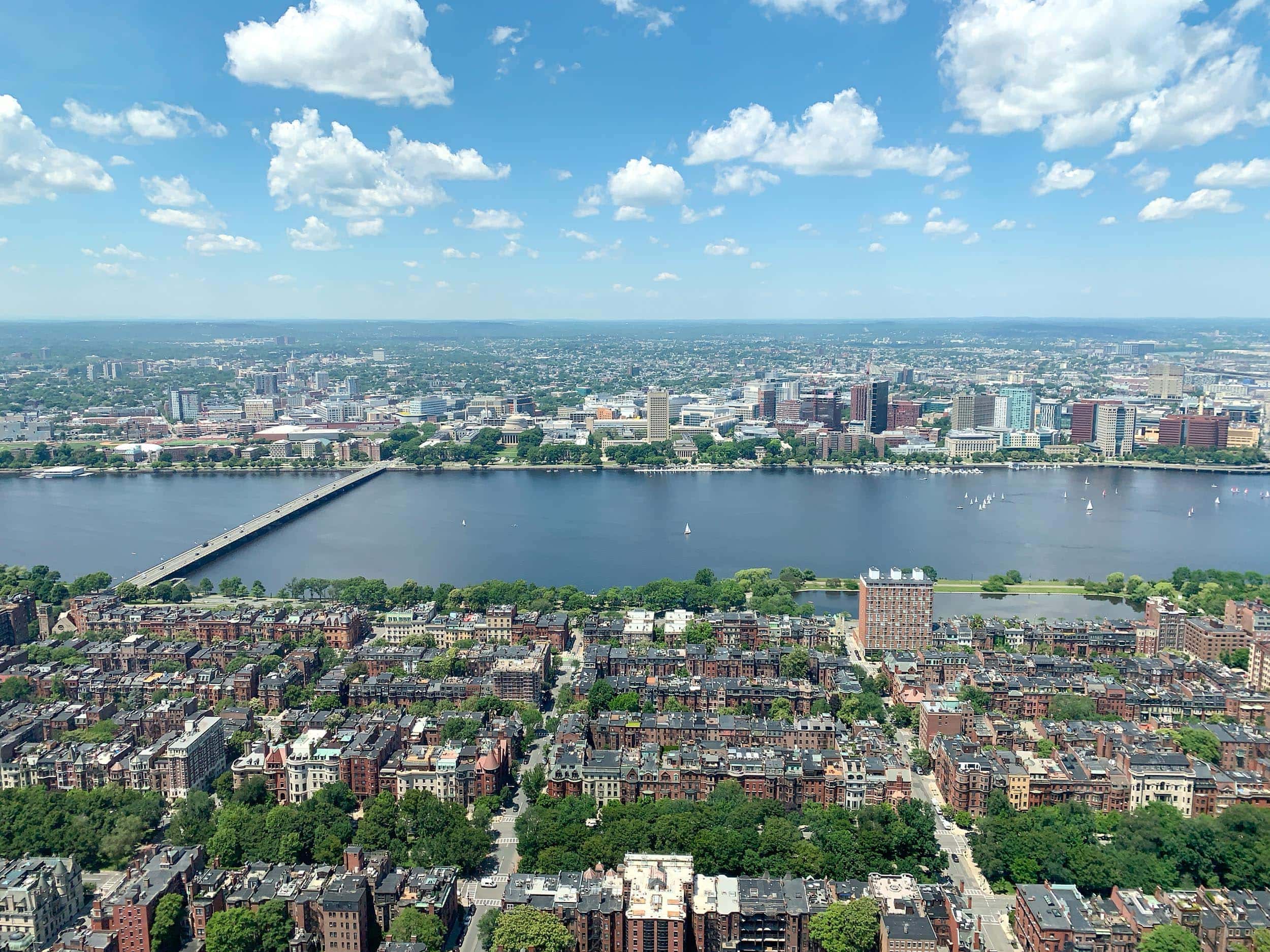 I visited several places while walking the Freedom Trail, a self-guided walking tour that takes you to 16 historic sites.
And for my fellow Good Will Hunting fans, I've included two filming locations from the movie. How do you like them apples?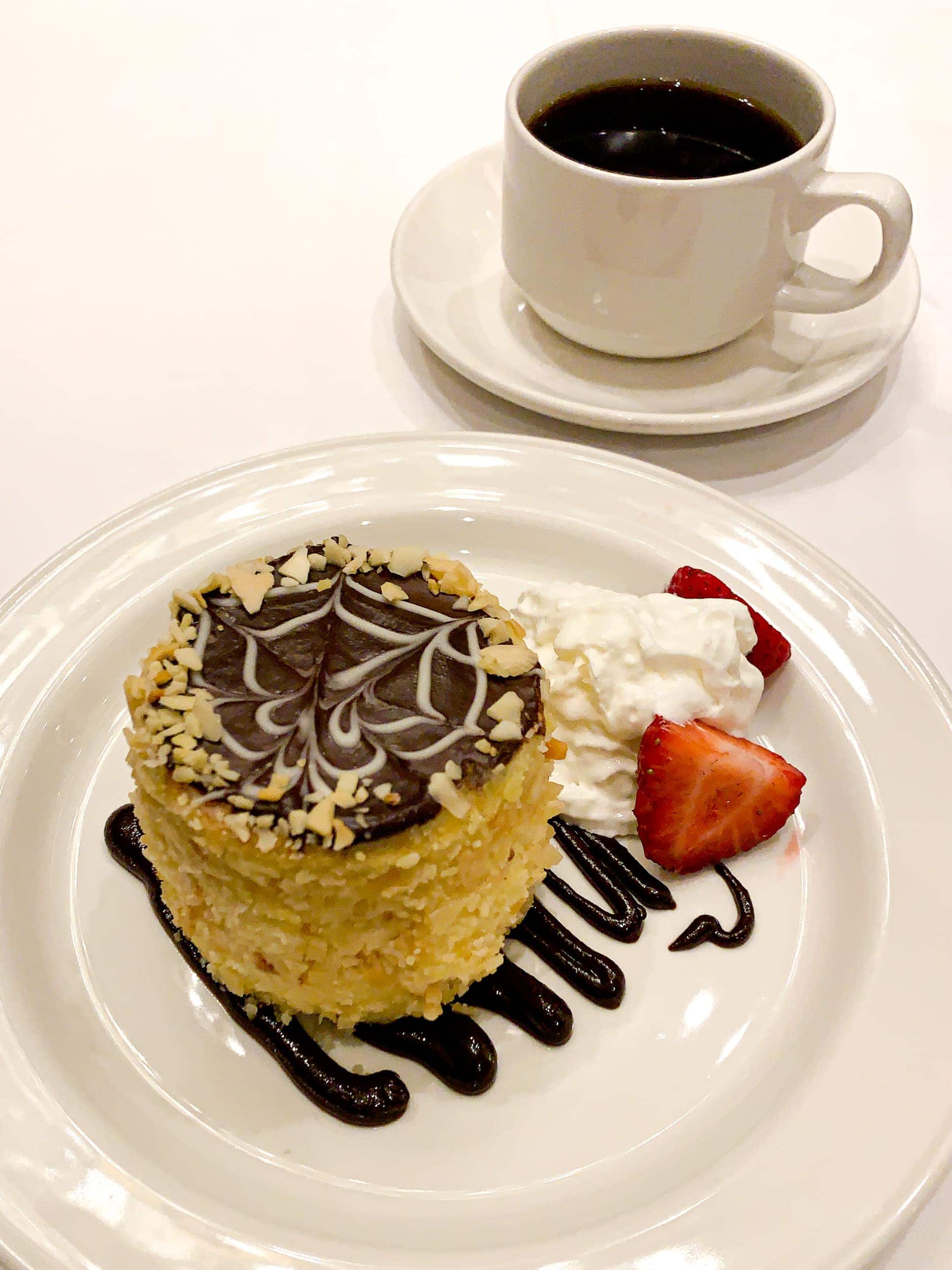 Cafes and Bakeries
Parker's Restaurant
Known for: Original Boston Cream Pie
At the top of my list for Boston foodie experiences was getting my paws on the original Boston cream pie.
The Boston cream pie dates back to October 1856, when it was created for the grand opening of the Parker House hotel.
At the time, it was referred to as a chocolate cream pie. However, as you can see above, it's not a pie at all. It's a golden cake with a pastry filling, topped with chocolate icing.
The Omni Parker House Hotel is conveniently located along the Freedom Trail, between King's Chapel and Burying Ground, and the statue of Ben Franklin on the grounds of the Boston Latin School, the first public school to open in the United States.
60 School St, Boston. omnihotels.com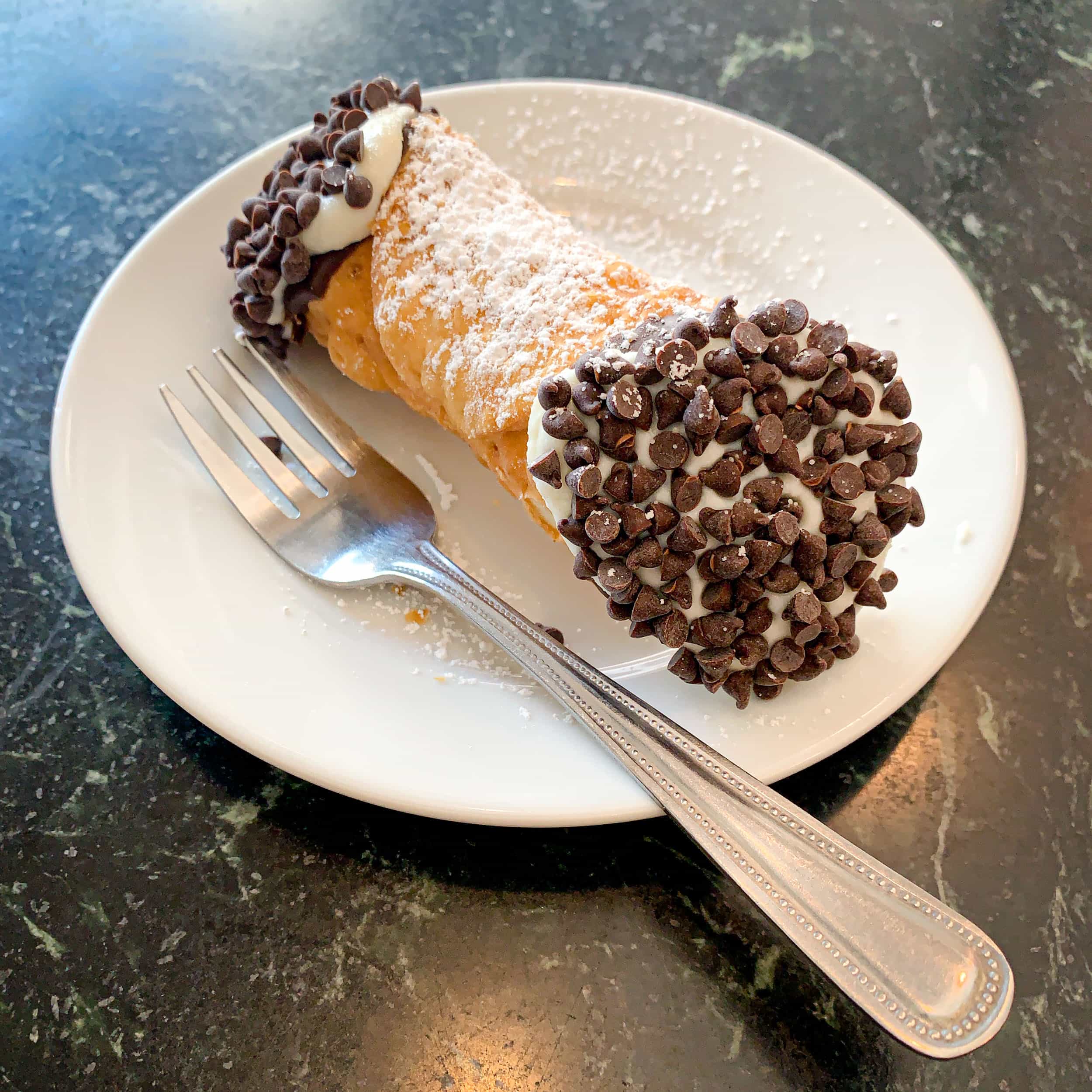 Modern Pastry
Known for: cannolis
Further along the Freedom Trail, near the Paul Revere House in Boston's historic North End, are two famous bakeries known for their cannoli rivalry.
I stopped in Modern Pastry first, where I ordered the plain cannoli with traditional ricotta and chocolate chips for $4.25.
Biting into the freshly baked shell, filled with traditional ricotta, was pure Italian delight. I was reminded of the mini-cannoli I had at a pastry shop in Milan.
Additional options include a chocolate-dipped or all-chocolate shell, vanilla or chocolate custard filling, and almond or pistachio toppings.
257 Hanover St, Boston. modernpastry.com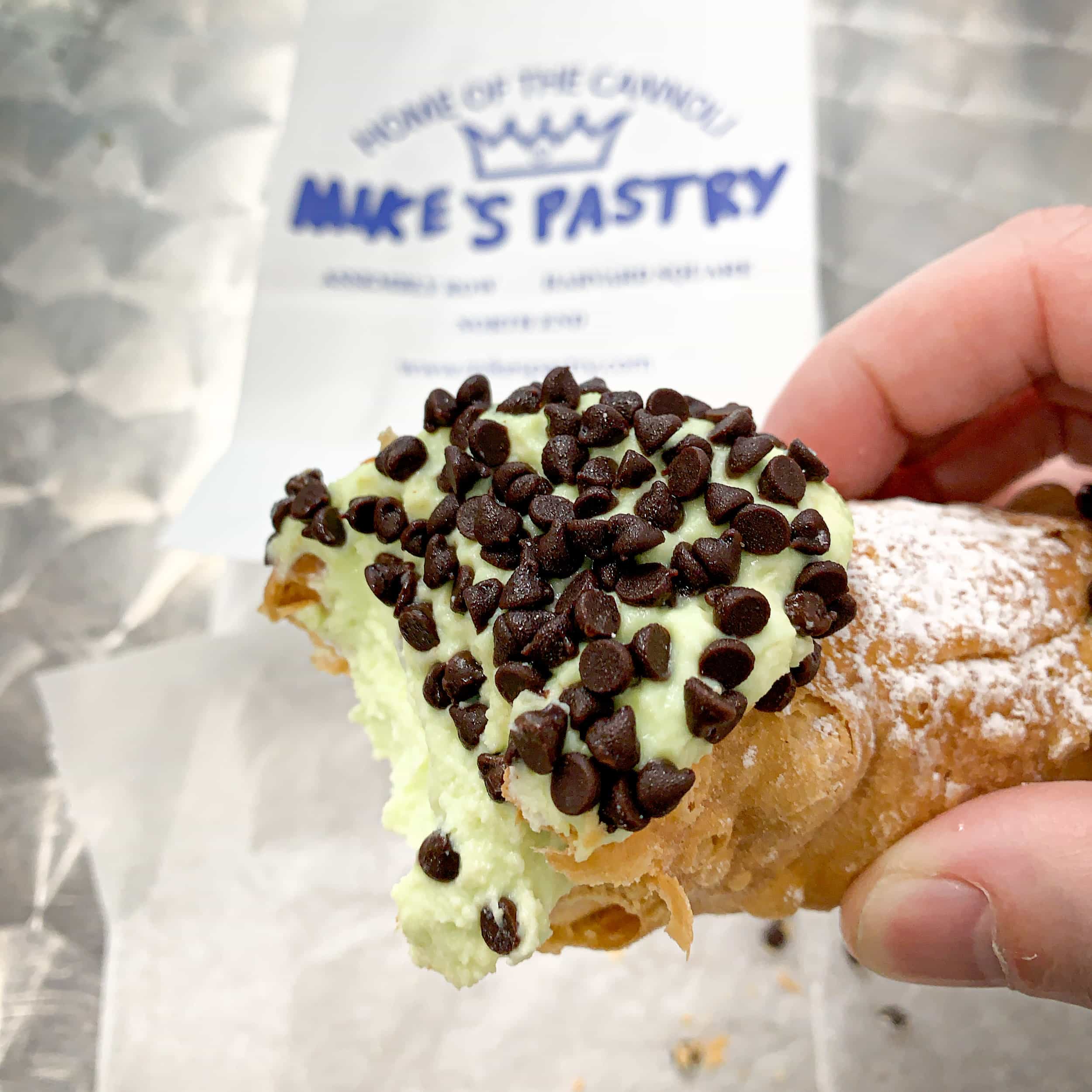 Mike's Pastry
Known for: cannolis
Mike's Pastry bills itself as the "home of the cannoli" and has been a Boston institution in the Little Italy neighborhood since 1946. Their trademark white and blue boxes tied with string can be spotted a mile away.
Mike's Pastry is more spacious than Modern, but also typically busier too.
I read a line of foodies can form out the door of this great place; however, as I was there mid-week, it didn't take more than a minute or two to reach the counter.
The cannoli options feel limitless here, with many more flavor options than at Modern.
Instead of trying to compare apples to apples, I went with a mint chocolate chip cannoli.
The color, mild mint flavor, the crunch of the shell, and the creaminess of the filling would've been worth a much longer wait.
300 Hanover St, Boston. mikespastry.com
Related: Best Bakeries in Copenhagen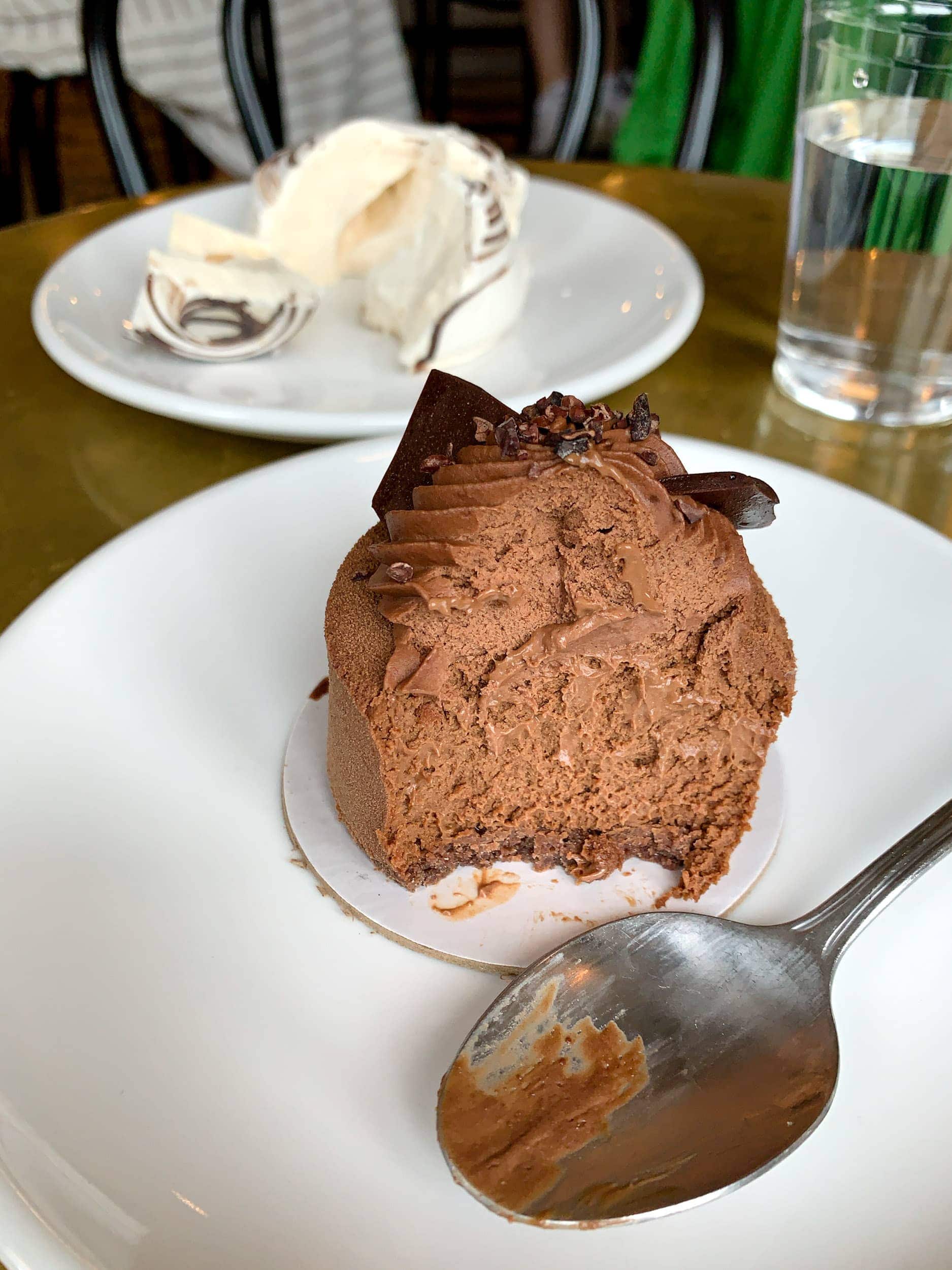 Tatte Bakery & Cafe
Known for: pastries
Tatte Bakery & Cafe was founded in 2007 by Tzurit Or, a self-trained pastry chef from Israel.
She began by selling her creations at the Boston Farmer's Market and was such a hit with Boston foodies that she opened her first of 12 cafes a year later.
I paired my Tatte Bakery & Cafe visit with a Sunday trip to Harvard University's campus in Cambridge (1288 Massachusetts Ave, Cambridge).
I was struck by the stylish design and black and white mosaic tile floor walking into the cafe.
Fresh sweets are stacked in refrigerated display cases, and savory options are piled high on the countertops.
I ordered a chocolate coconut cloud meringue cookie and a Stumptown espresso mocha mousse. The former is gluten-friendly, the latter to die for.
It was brunch-time on a rainy Sunday, so it was packed, but not so much that I couldn't get a small table on the second floor.
If you prefer to visit a Tatte Bakery & Cafe while walking the Freedom Trail, there's one at 201 Washington Street near the Old State House.
Multiple locations in Boston and Cambridge. tattebakery.com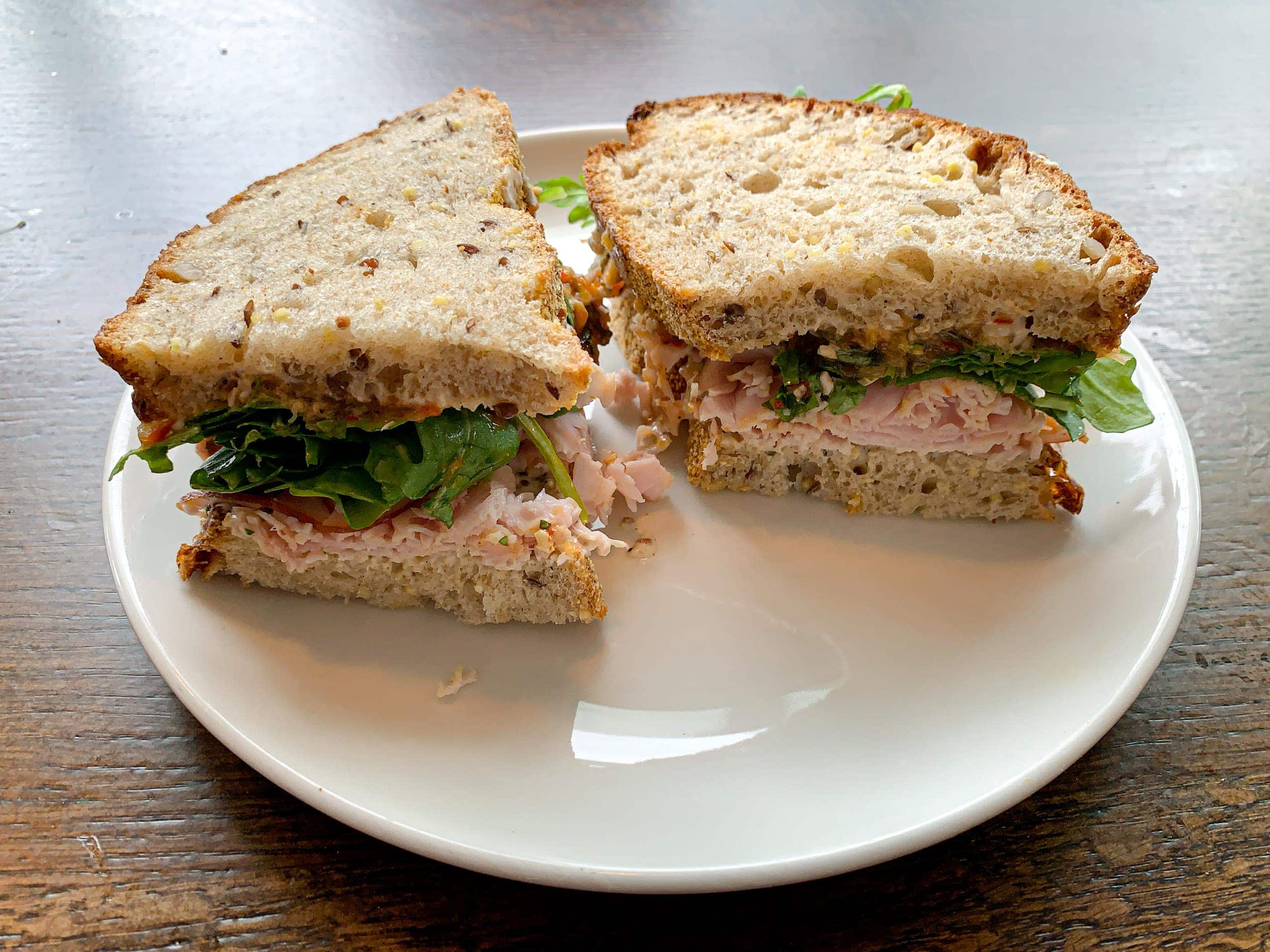 flour Bakery & Cafe
Known for: pastries
Pastry chef and owner Joanne Chang graduated from Harvard College with a degree in mathematics and economics.
Later, she left a consulting career for cooking. In 2016, she won a James Beard Award for Outstanding Baker.
Chef Chang opened her first flour bakery in 2006 and later began working with her husband, Christopher Myers, to open more.
Flour Bakery & Cafe now boasts eight locations around Boston and Cambridge.
Following my walk around Harvard, I headed over to MIT (also in Cambridge) and grabbed lunch at the third flour location (190 Massachusetts Ave).
I ordered the smoked turkey sandwich with zucchini relish, pecorino-black pepper mayo, and arugula on multigrain bread from the spring menu.
It was incredibly flavorful, so much so that I'd rather highlight it than the blackberry buttermilk cupcake I got for dessert!
Multiple locations in Boston and Cambridge. flourbakery.com
Related: Best Bakeries in San Francisco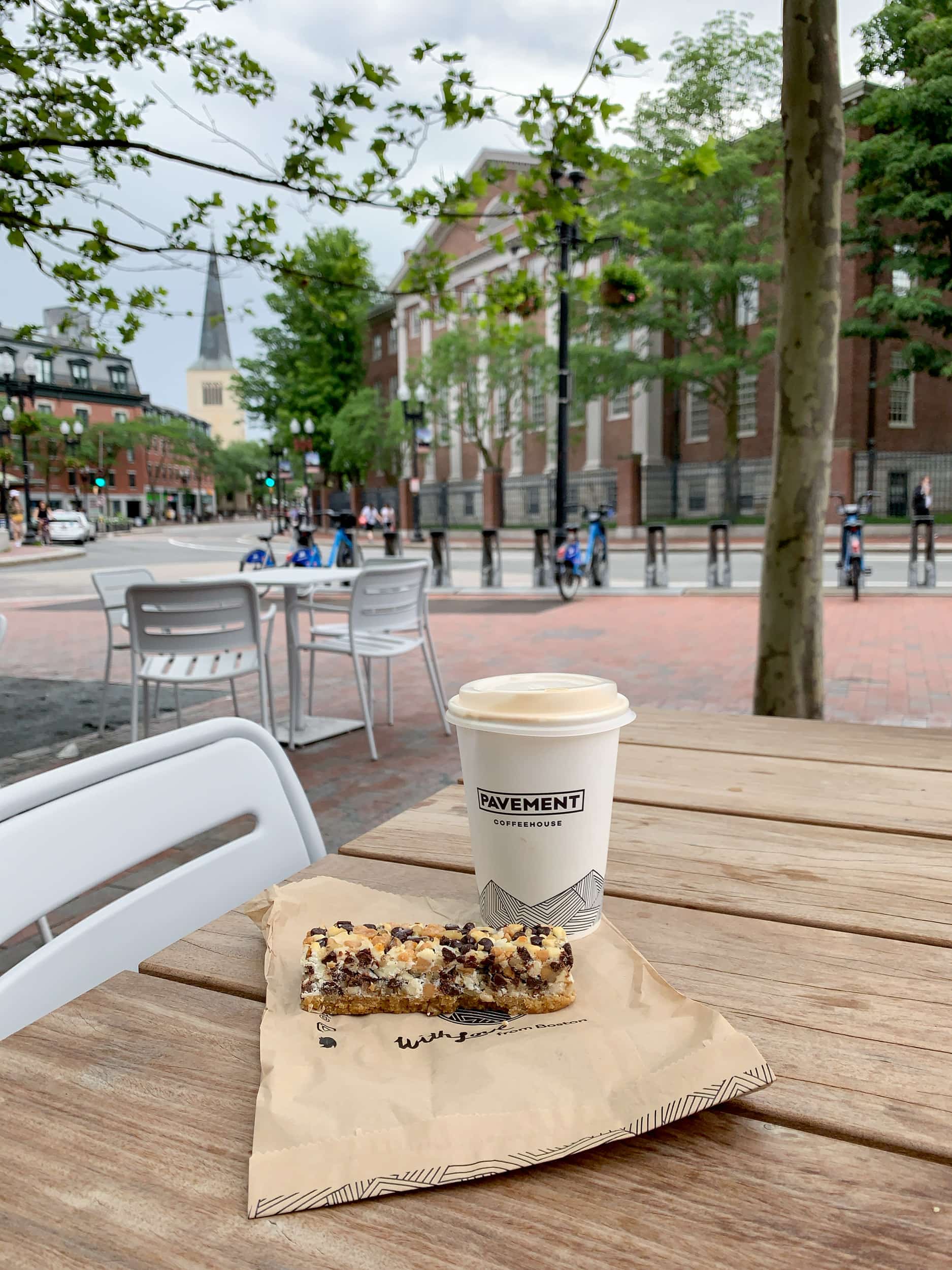 Pavement Coffeehouse
Known for: film location for 90's movie "Good Will Hunting"
In the 1998 movie Good Will Hunting, the scene where Will (Matt Damon) explains his intellectual gift to Skylar (Minnie Driver) takes place on the patio of Au Bon Pain in Harvard Square.
Au Bon Pain closed a while ago, but the patio remains and now belongs to the hipper Pavement Coffeehouse.
I stopped inside for a coffee and an everything bar on my way to Tatte Bakery & Cafe.
The cafes are on the same block, just across the street from Harvard's campus.
Head here if you're a cinephile in search of Boston foodie experiences.
1350 Massachusetts Ave, Cambridge. pavementcoffeehouse.com
See also: Best Cafes in Austin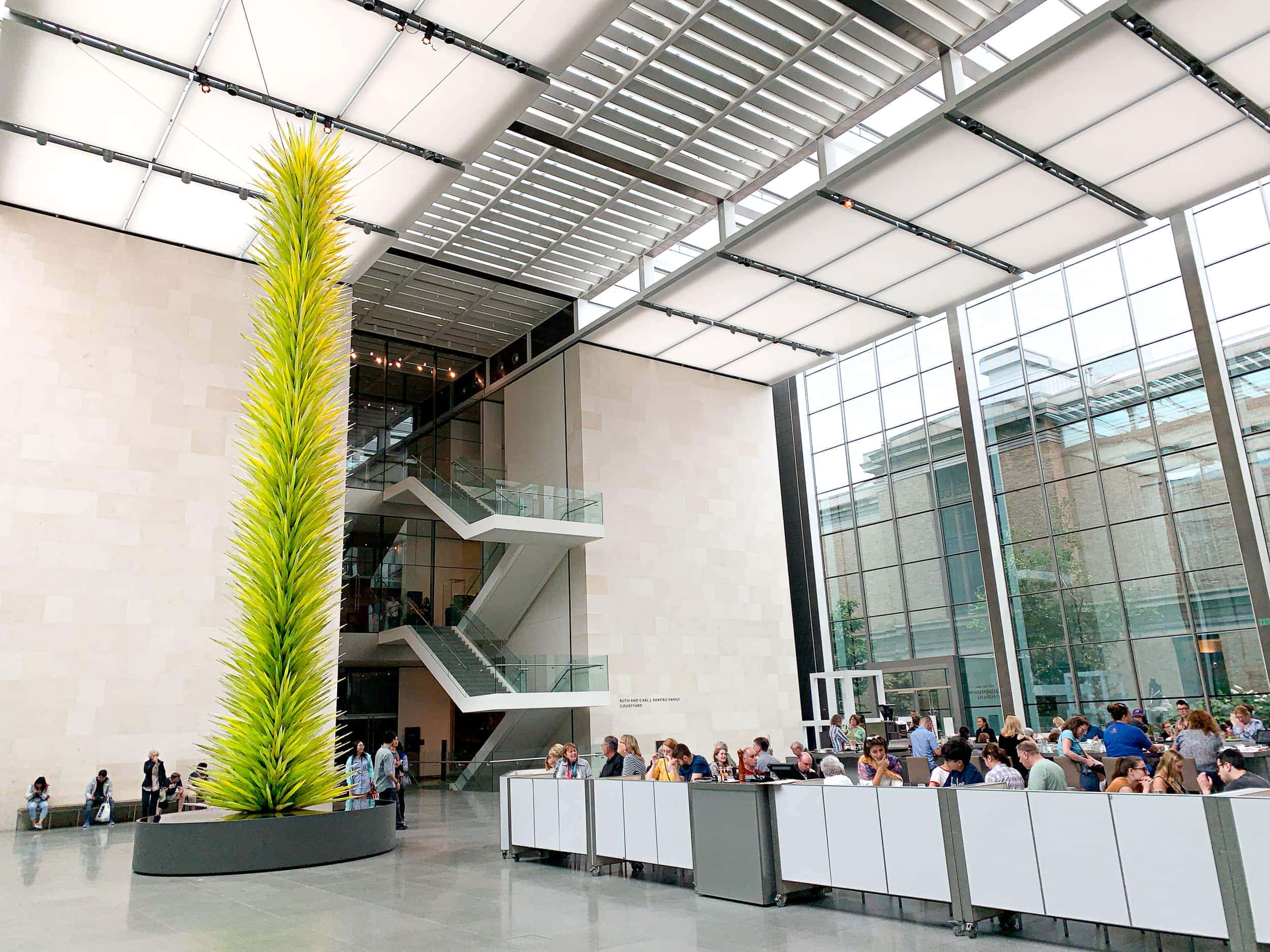 New American Cafe
Known for: a light-filled space to rest your feet at the Museum of Fine Arts.
Boston's Museum of Fine Arts offers a world-class fine art collection on display in temporary exhibits and its permanent collection.
I took shelter here on a rainy weekday for a few hours and thoroughly enjoyed the temporary exhibit on Toulouse-Lautrec and the Stars of Paris.
Highlights from the permanent collection include a room dedicated to the works of Claude Monet and works by Vincent van Gogh, Edgar Degas, Edvard Munch, Paul Gaugin, and Auguste Rodin.
After a few hours of visiting galleries, I wasn't ready to leave, so I decided to linger in the large atrium by having lunch at New American Cafe.
Carrot soup and a grilled chicken sandwich with potato chips suited me fine. And the prices were reasonable, too.
465 Huntington Ave, Boston. mfa.org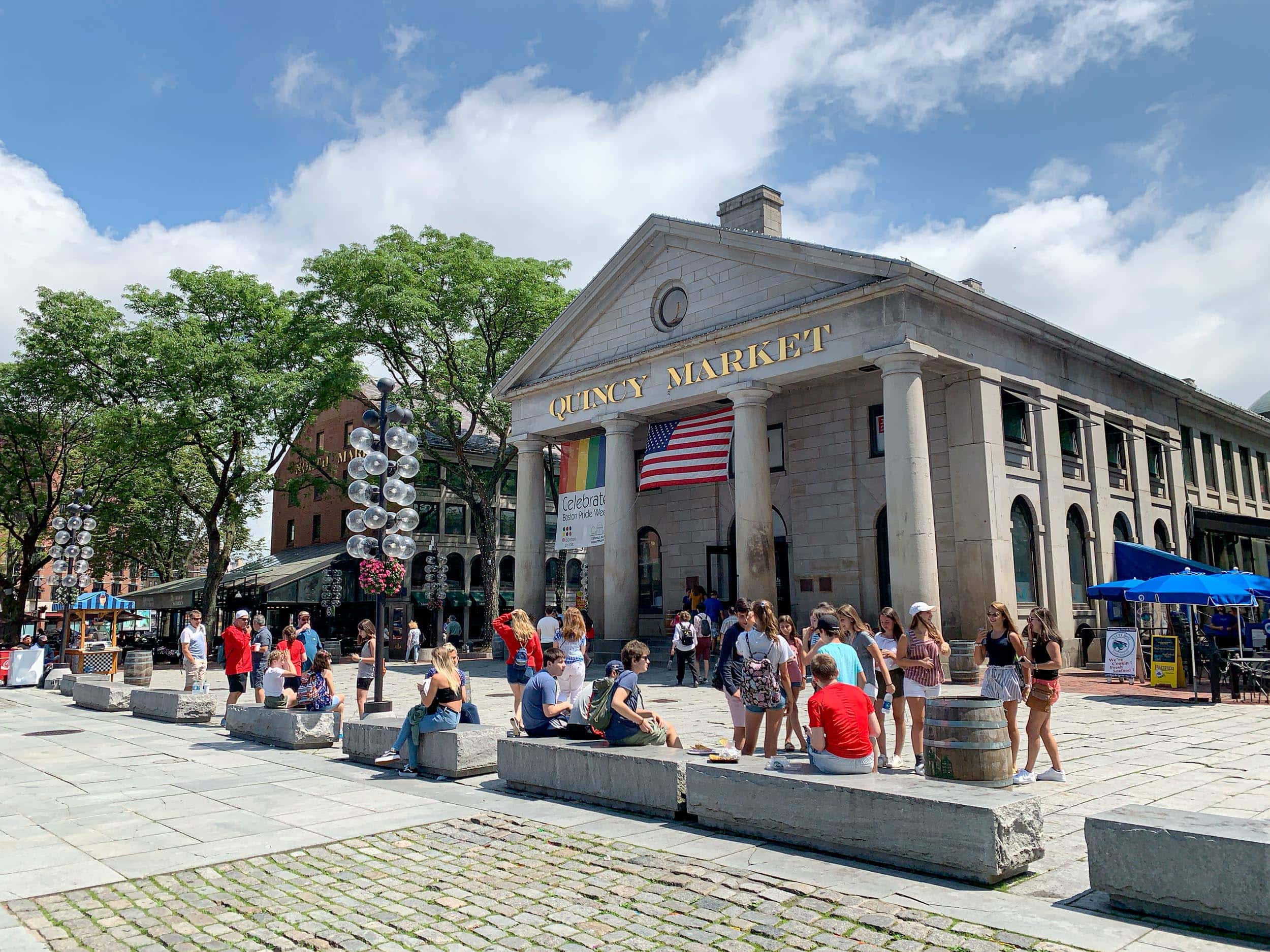 Food Markets
Faneuil Hall Marketplace
Known for: historic food market and shopping zone
According to the website, "Faneuil Hall was founded in 1742 by Peter Faneuil as a central marketplace for crops and livestock in downtown Boston."
In 1826, the marketplace expanded to include Quincy Market. The four-column facade and portico are in the Greek Revival style.
Today, the halls are full of food vendors, restaurants, and bars. I took a walk through Quincy Market and wanted to eat every giant cookie and cupcake I saw.
Against all the odds, I resisted the temptation to indulge in all the delicious food, but only because I saw two cannolis in my future.
Faneuil Hall is the eleventh stop on the Freedom Trail, between the site of the Boston Massacre and Paul Revere's House.
4 South Market St, Boston. faneuilhallmarketplace.com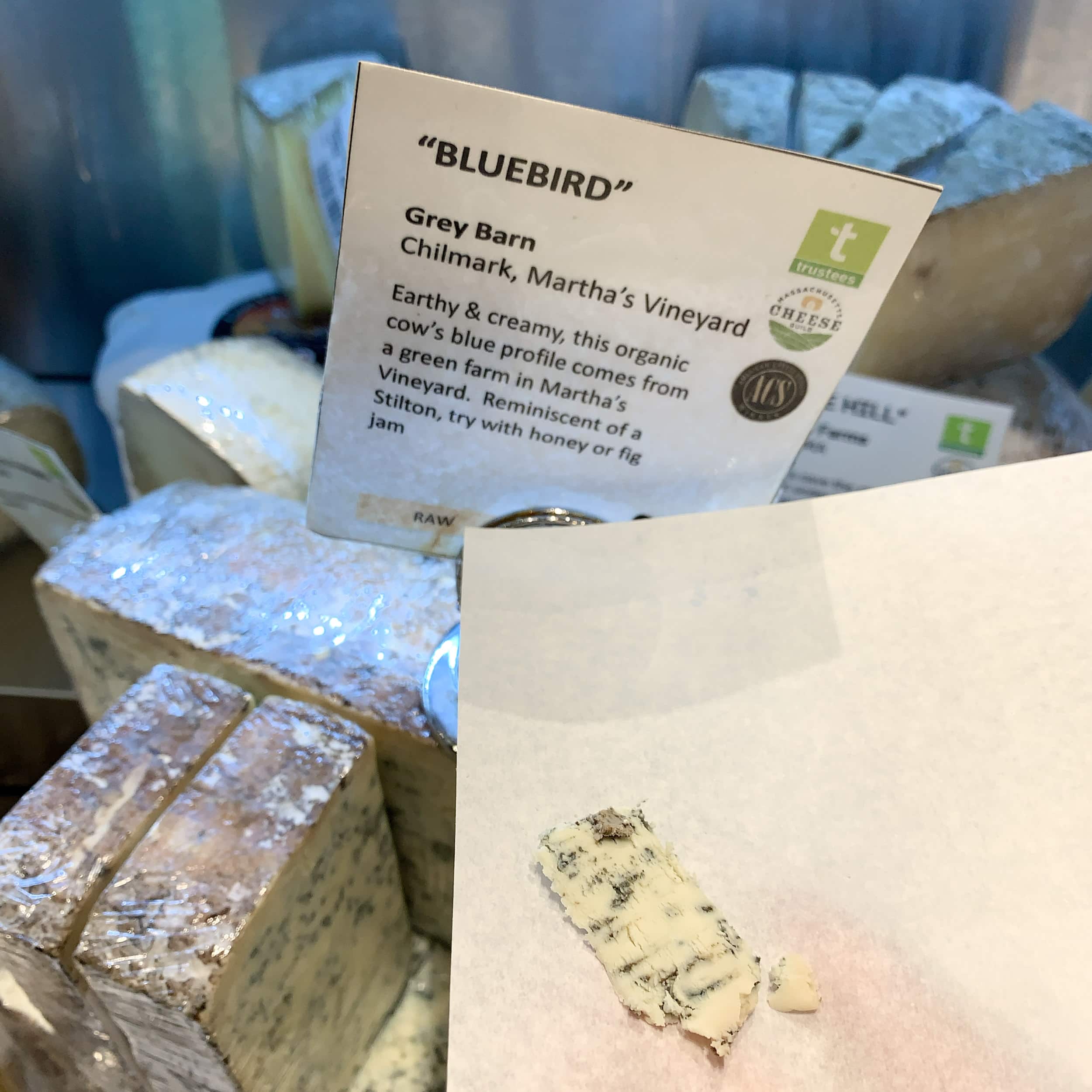 Boston Public Market
Known for: fresh, locally-sourced food
A block north of Faneuil Hall is the fully indoor Boston Public Market featuring 35 vendors from Massachusetts and greater New England.
The market is run by The Boston Public Market Association, a non-profit organization.
You can rack up the Boston foodie experiences with a walk through the aisles, sampling fresh cheeses, as I did, or any other great food being offered.
It's a clean, modern, brightly lit, and beautifully designed space.
100 Hanover St, Boston. bostonpublicmarket.org
See also: Oaxaca's Street Food and Markets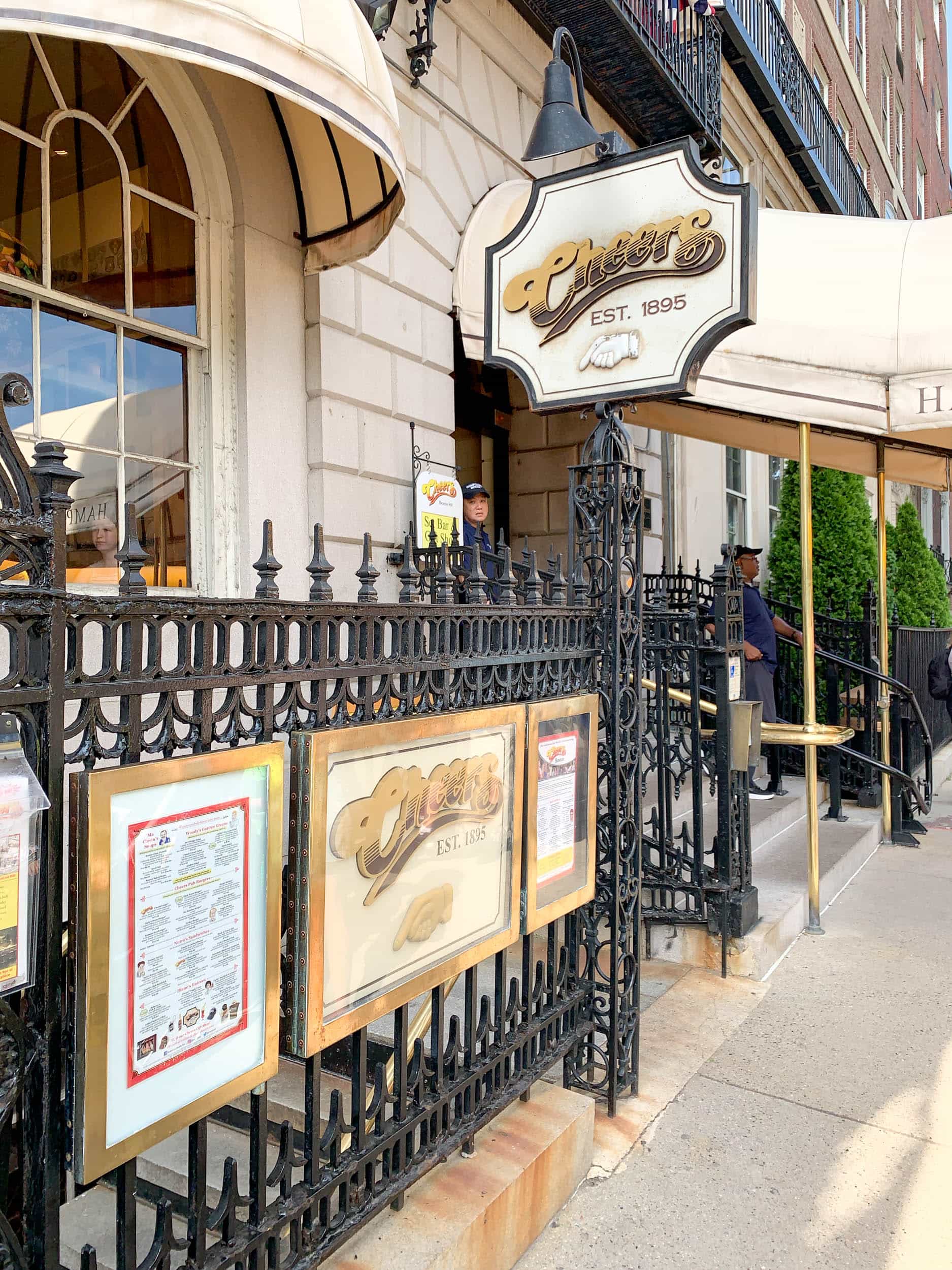 Bars
The Original Cheers
Known for: inspiration for 80's sitcom "Cheers"
The bar that inspired Cheers, the TV show, opened in 1969 and was initially called the Bull & Finch Pub.
If you lived in the US during the 80s, these lyrics to the Cheers theme song should sound familiar:
Making your way in the world today
Takes everything you got
Taking a break from all your worries
It sure would help a lot
Wouldn't you like to get away? Sometimes you want to go
Where everybody knows your name
And they're always glad you came
You want to be where you can see
The troubles are all the same
You want to be where everybody knows your name

- Cheers
It's a theme song I grew up to as I loved the show and watched every episode, even though I was a long way from being able to drink a beer.
Located in Beacon Hill, across the street from Boston Common, it's easily accessible and worth a visit if you were a fan of the show.
I stopped in for a Guinness in the basement bar, the first one you see after descending the staircase.
Walk to the back, and you'll pass a souvenir shop, see another bar area off to your left, and a staircase leading you to a street-level bar designed to look like the one from the TV show (though the only resemblance I saw was that it's square).
84 Beacon St, Boston. cheersboston.com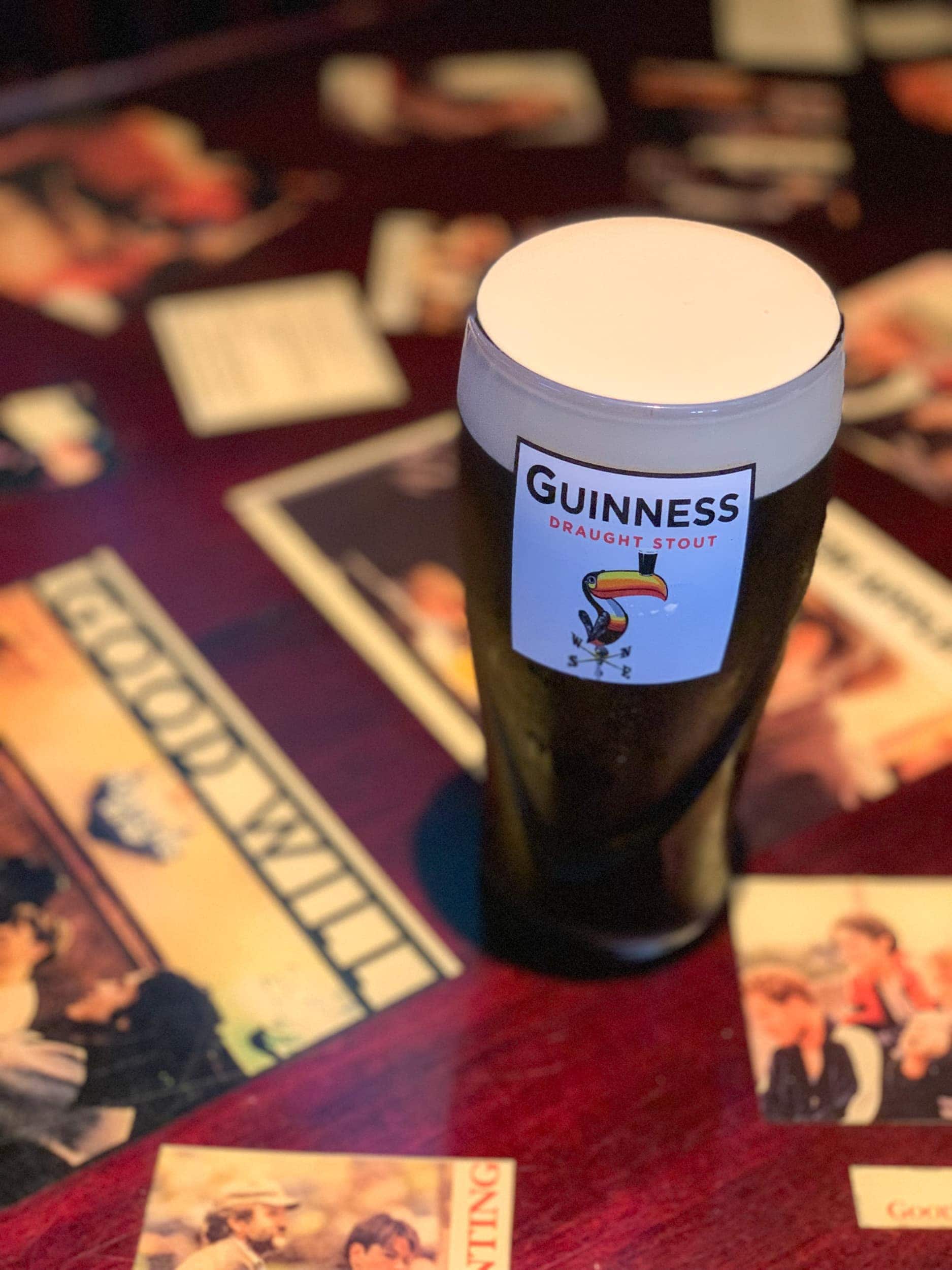 L Street Tavern
Known for: film location for 90's movie "Good Will Hunting"
I may have been running out of time on my last full day in Boston, but there was no way I was going to miss a beer at L Street Tavern.
This was the south end bar where Will and his friends hung out, and his love interest, Skylar, tells a dirty joke.
I took an Uber to the bar and instantly recognized the corner location, though the exterior has been improved, and they've got a nicer-looking sign now.
It was mid-day on a Sunday afternoon, and the place was practically empty. The bartender and locals who were there had thick Boston accents.
The booth where Will and his friends sit is full of photos and quotes from the movie. There's no missing it. I'm not the only movie fan still making the pilgrimage.
I ordered a Guinness, which was perfectly poured, and soaked up the nostalgia.
Good Will Hunting came out my senior year of college, meaning I was a similar age as the main characters in the movie.
658 E 8th St, Boston. L Street Tavern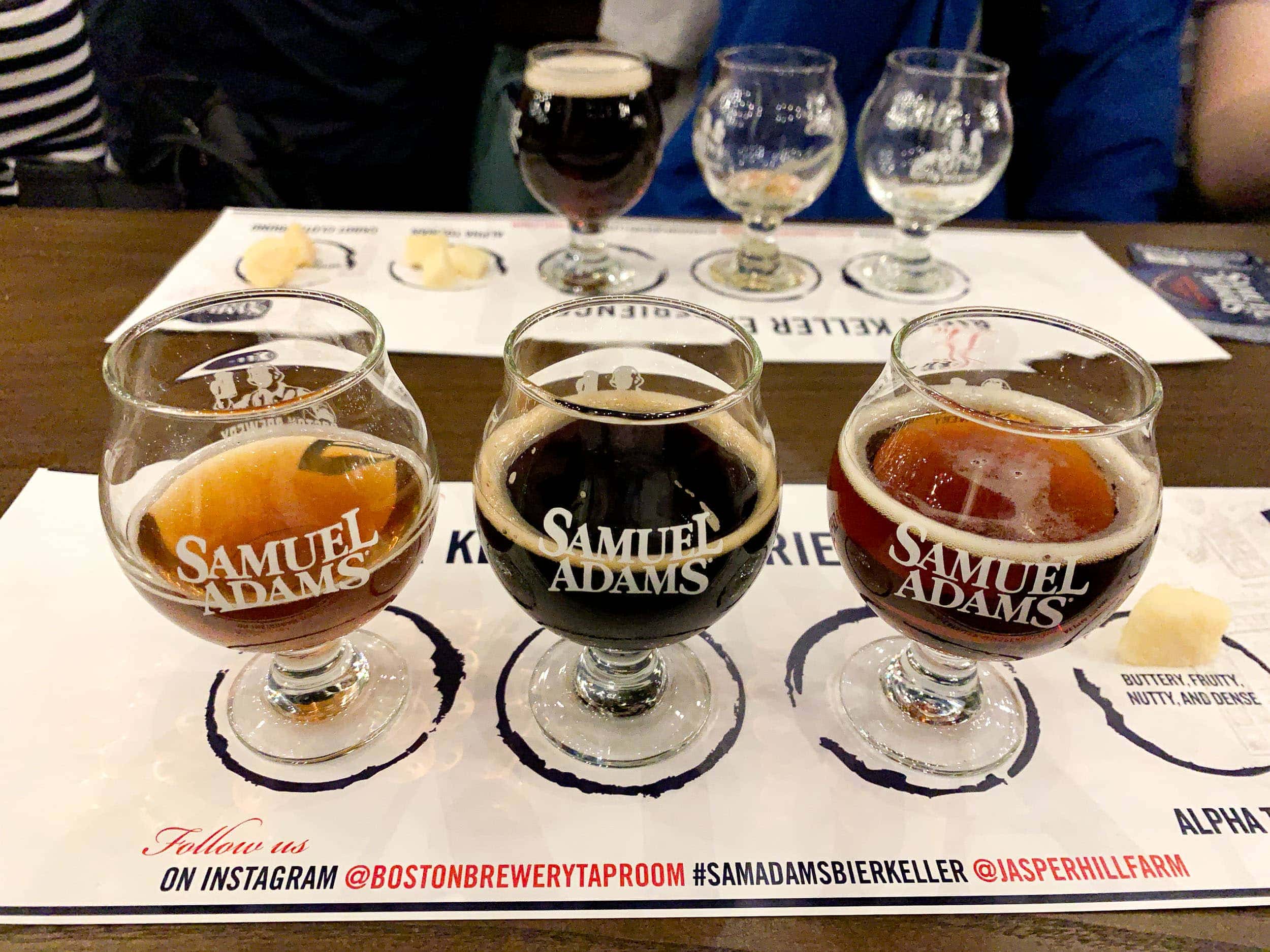 Sam Adams Brewery Tour
Known for: craft beer
I became a fan of Sam Adams in the late 1990s as the beers were more flavorful than the typical cheap beers my friends and I drank in college.
Sam Adams led the craft beer revolution in the United States, and I've been loyal to their brand ever since.
I wasn't going to miss the chance to visit their flagship brewery on my first trip to Boston.
I was so excited that I didn't realize they offered free brewery tours until after I'd already paid $30 for The Bierkeller: Samuel Adams Barrel Aged Experience.
But, I didn't mind foregoing the typical brewery tour experience to go into their basement barrel room to taste three experimental beers paired with cheeses.
Sam Adams is a worthwhile experience for any Boston foodie.
30 Germania St, Boston. samueladams.com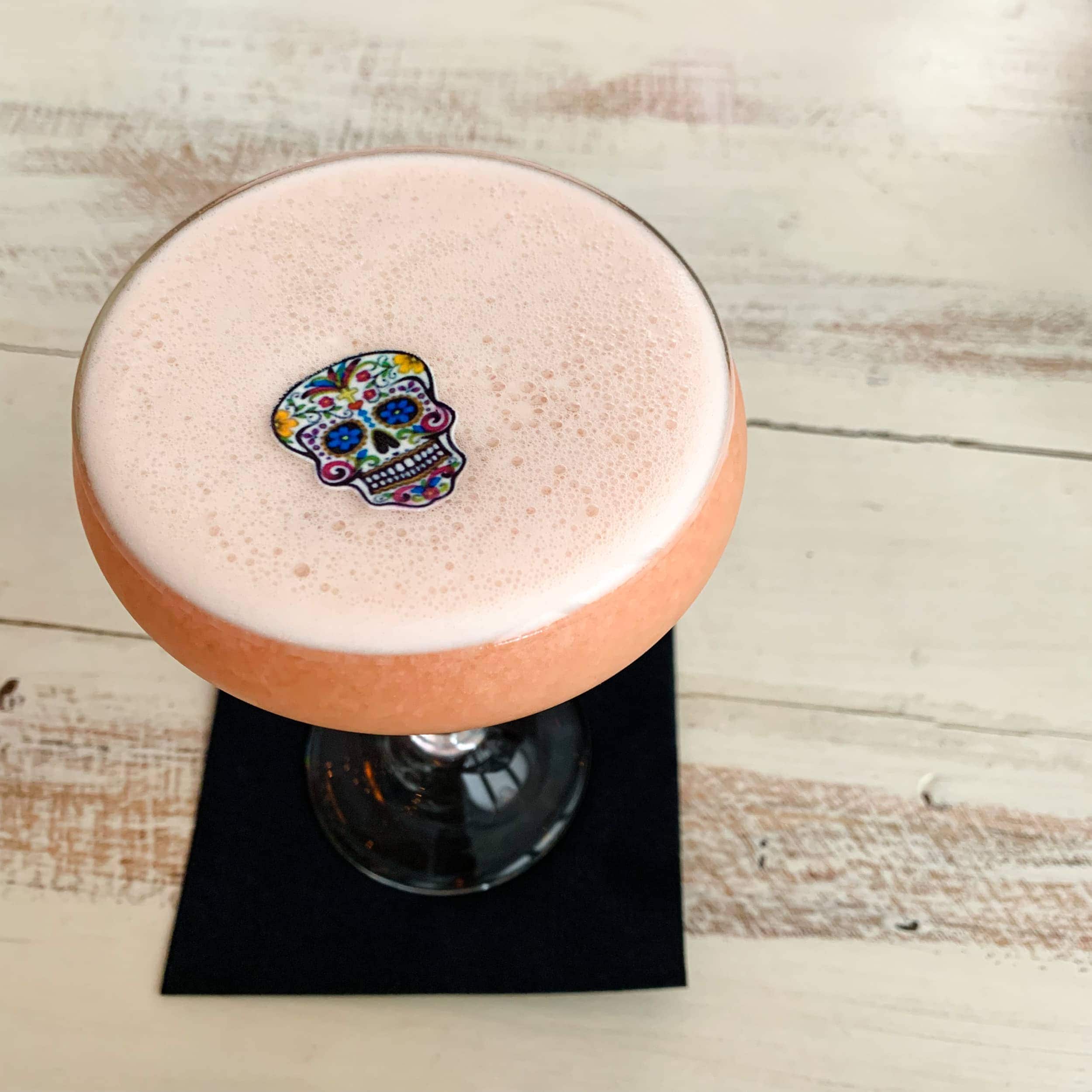 Citrus & Salt
Known for: Instagram-worthy cocktails
There's more to Boston than Sam Adams and Guinness. For cocktail lovers, the bar at Citrus & Salt is currently one of the best spots to get a drink in the city.
I saddled up to the bar and ordered the I Didn't Text You, Tequila Did with Olmeca Altos Tequila Plata, guava, egg whites, lemon, and agave ($12).
I followed it up with the Beautiful Liar made of Herradura Silver tequila, prickly pear, naranja, agave, orange flower water, lime, and black lava salt rim.
The grilled chicken tacos were just okay, but the Dole Whip pineapple sorbet dessert (with an optional shot of rum) was well worth the $7.
Judging from the women next to me, the flavored margaritas are also a hit.
142 Berkeley St, Boston. citrusandsaltboston.com
Related: Where to Find Speakeasies in Austin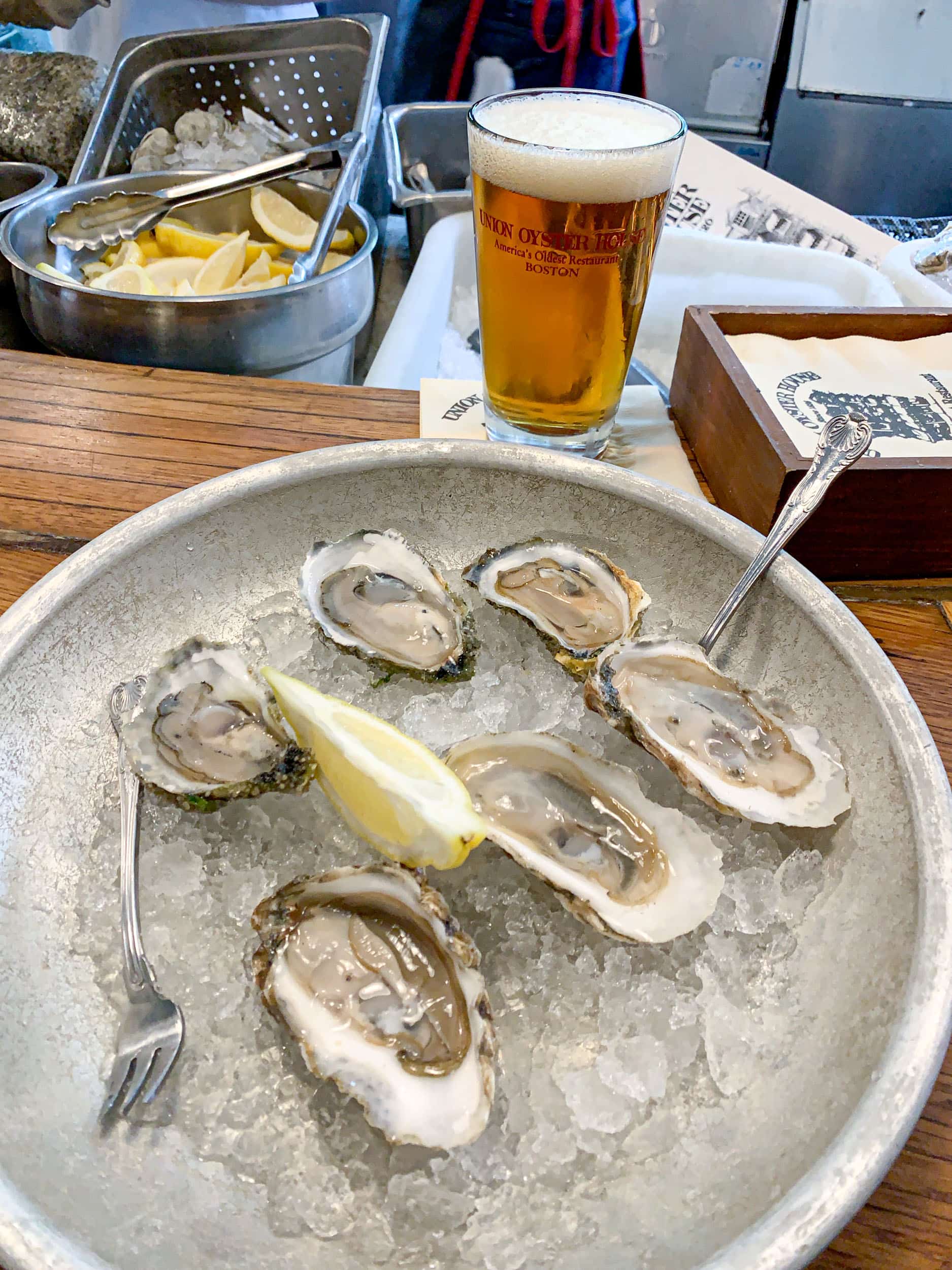 Restaurants
Union Oyster House
Known for: oysters, New England clam chowder, and is the oldest restaurant in the United States
Established in 1826, the Union Oyster House is the oldest restaurant in the USA. They've been serving food continuously for 190 years!
The layout in the Pre-Revolutionary War building has remained the same. I took a seat at the oyster bar and ordered a half-dozen along with a local beer.
Once I'd washed them down, I ordered a cup of New England clam chowder. It was rich and creamy.
Even if you don't like clams, you have to add this to your Boston foodie experiences bucket list. You'd never know they're in there!
41 Union St, Boston. unionoysterhouse.com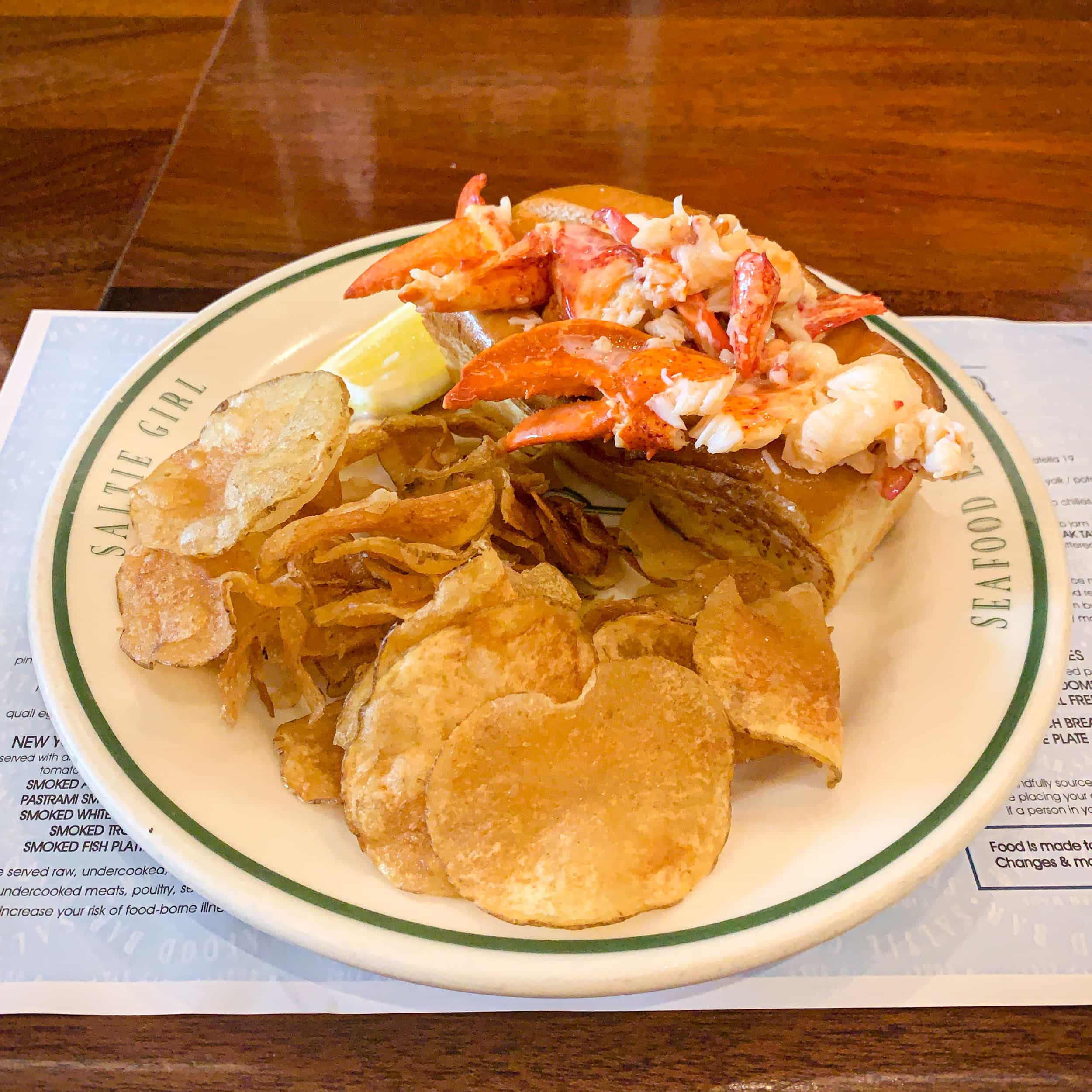 Saltie Girl
Known for: seafood bar, lobster roll, cocktails
Google "best lobster roll in Boston" and prepare to be overwhelmed by the lists of best places to try them.
I discovered Saltie Girl from one of the articles and liked that it was in the Back Bay neighborhood.
I ordered the warm Gloucester lobster roll, which came soaked in butter. The bun was thick enough to absorb it all without falling apart.
Biting into my first lobster roll was a memorable experience. The fresh, butter-drenched lobster meat was incredibly luscious.
My lobster roll at Saltie Girl cost about $35 based on market prices. At Union House Oyster and other places I visited, the going rate was $28.
281 Dartmouth St, Boston. saltiegirl.com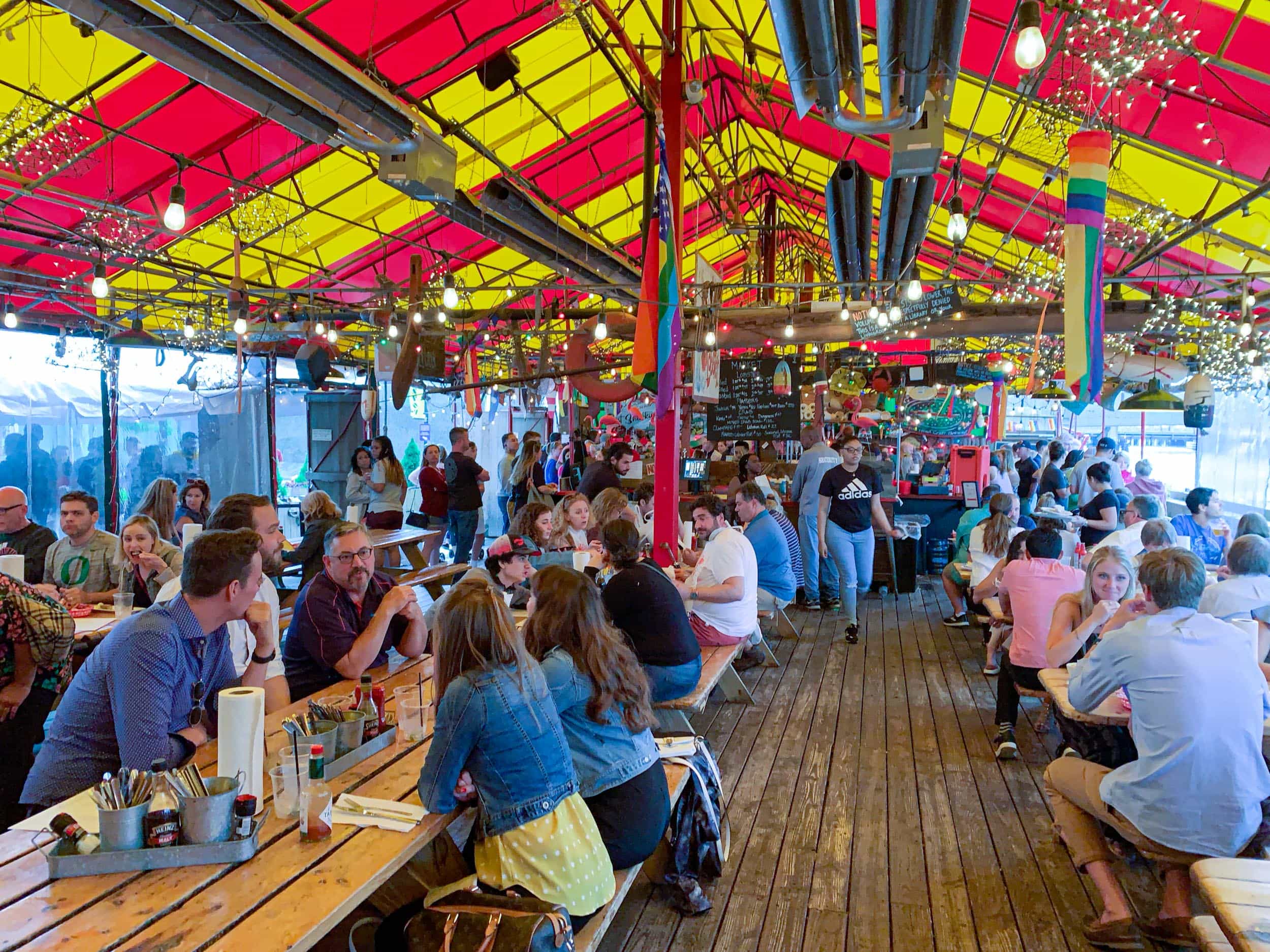 Barking Crab
Known for: seafood and waterfront location with views of Boston Harbor
Opened in 1994, the Barking Crab is a worthwhile Boston foodie experience due to its location at the Fort Point Channel.
If you like devouring your seafood by the water, this is the spot for you.
They have both a small indoor restaurant and a large, covered deck (pictured above). The place is super casual.
Lobster, lobster rolls, lobster mac and cheese, crab, fish, and chowder.
You could feast on a meal of Boston must-haves at the Barking Crab alone.
88 Sleeper St, Boston. barkingcrab.com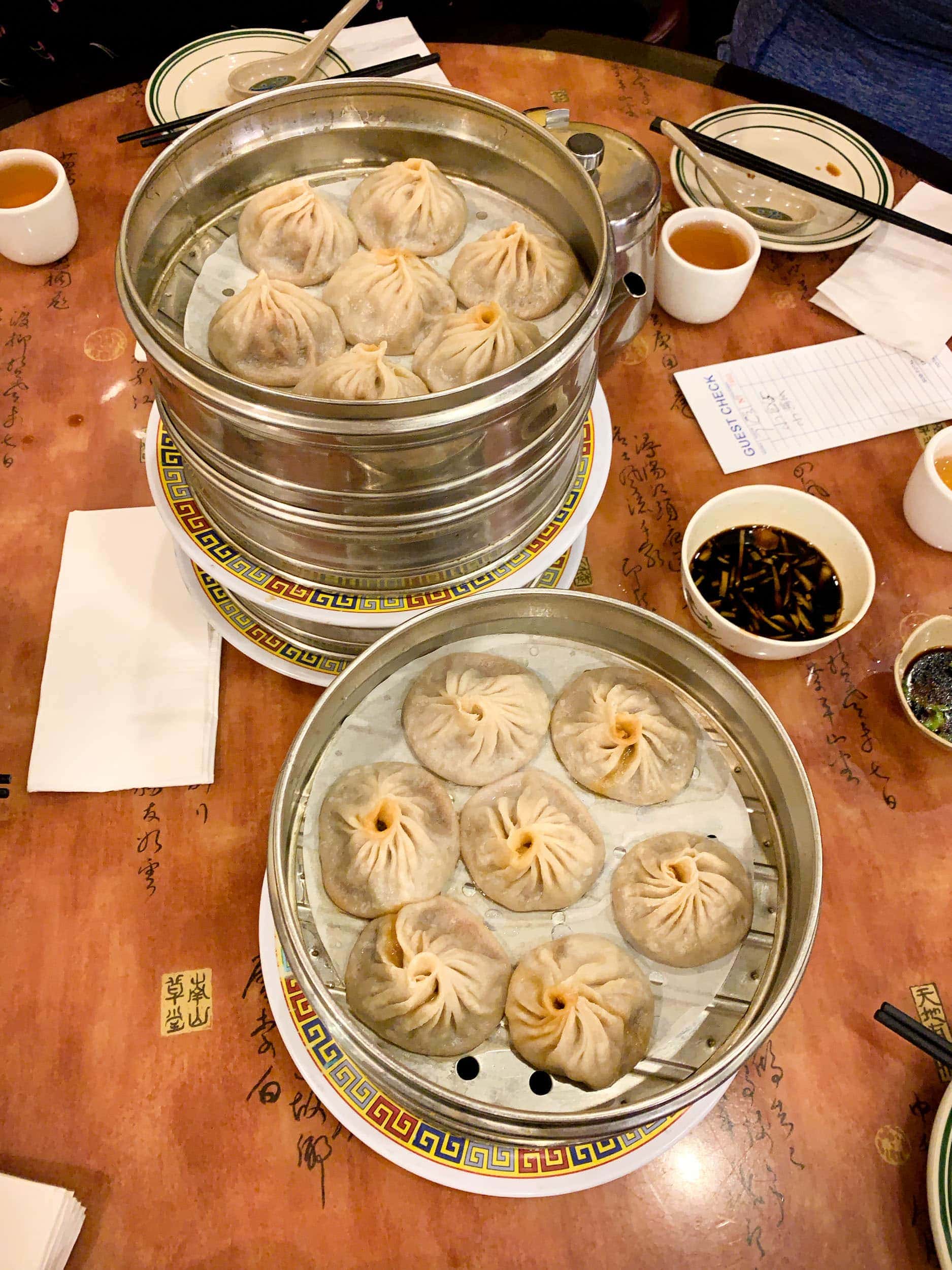 Gourmet Dumpling House
Known for: mini juicy dumplings with pork
Chinatown was a few blocks from the HI Boston, where I and a few dozen others stayed for the travel blogging conference.
A fellow foodie had already identified Gourmet Dumpling House as a hot spot, so six of us went for dinner.
The place was packed on a Wednesday night, a testament to its popularity. We waited about 30 minutes on the sidewalk to be seated.
Once inside, we all ordered the same thing, the signature mini juicy dumplings with pork, served with a soy-ginger sauce.
There are seven dumplings to a serving, which might not sound like much when the word "mini" is involved, but they're full size in my book.
It was worth the wait and a bargain at $6.50.
52 Beach St, Boston. gourmetdumplinghouse.com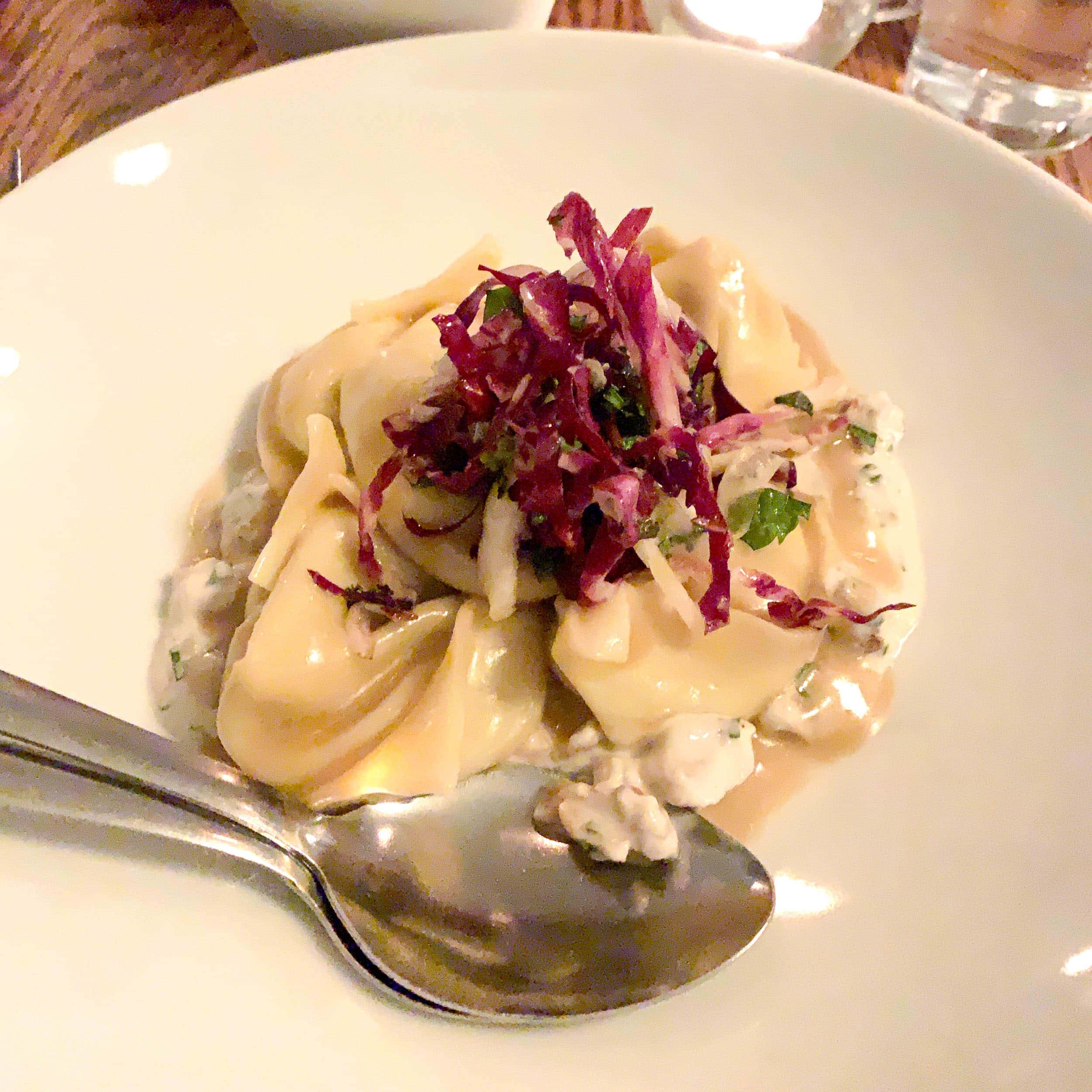 Fox & The Knife
Known for: Italian food from Emilia-Romagna
When I saw the city of Boston mentioned on Food + Wine's list of best new restaurants for 2019, I put the Fox & The Knife at the top of my foodie experiences list.
Top Chef contestant and James Beard Award-winning chef Karen Akunowicz opened Fox & The Knife in south Boston this past February.
Her year abroad learning to make pasta in Modena, Italy, was part of the inspiration.
I invited my friend Jeremy to join me for dinner. The bar was packed and lively when we arrived for the reservation, and we were seated at a table right across from it.
The open kitchen serves as the focal point in the rear of the restaurant.
I had a rosemary Paloma, fried chili chickpeas, and surprisingly good Brussels sprouts to start. For a main, I went with Tortelli di Pastinaca with a walnut sauce and gorgonzola. Dessert was a chocolate cake with fresh whipped cream.
28 W Broadway, Boston. foxandtheknife.com
Related: Ristorante i Portici in Emilia-Romagna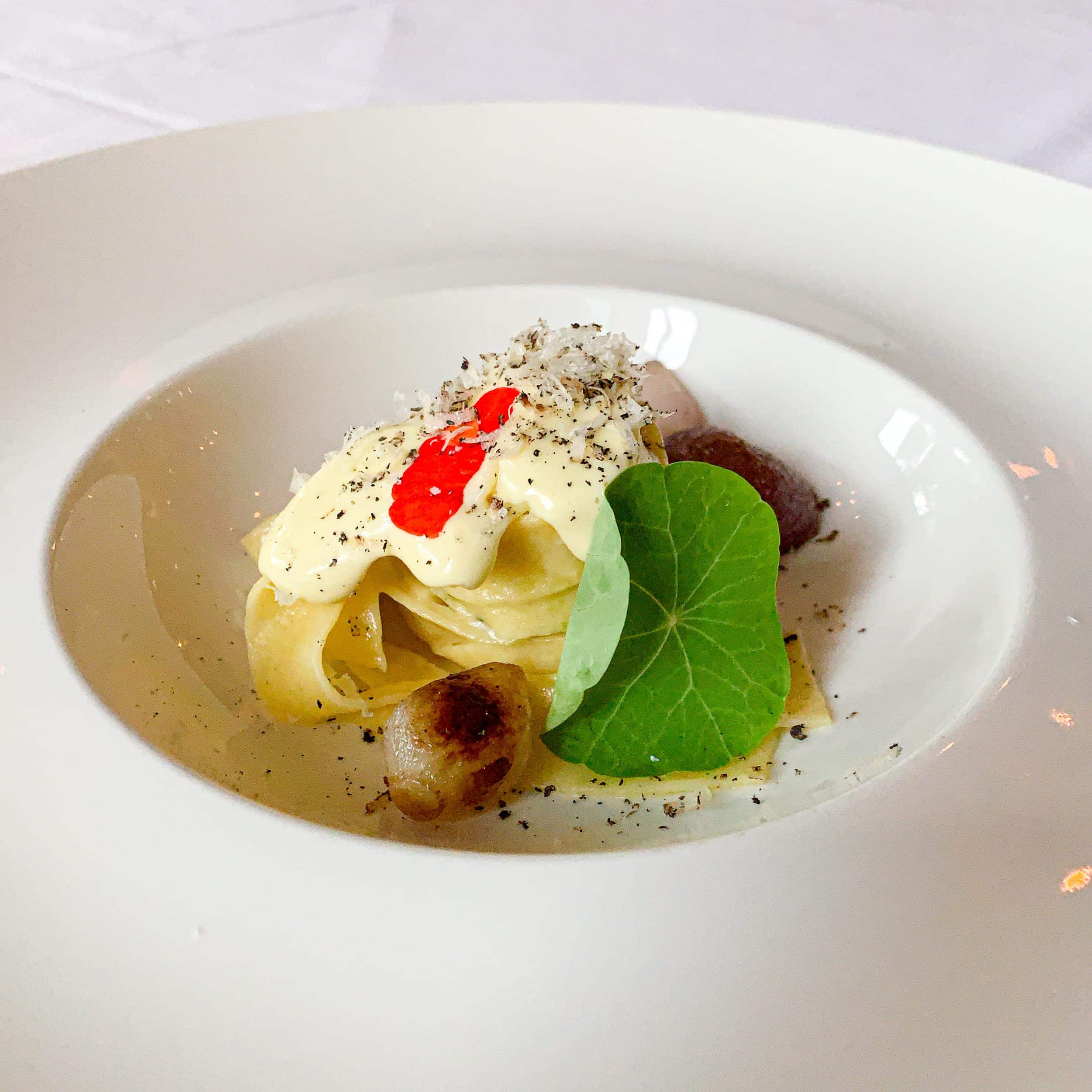 No. 9 Park
Known for: regionally-inspired Italian and French food, the flagship restaurant of executive chef Barbara Lynch
When I began researching the best restaurants in Boston, chef Barbara Lynch's name came up everywhere.
In 1998, the chef from south Boston opened her first restaurant, No. 9 Park, in an elegant townhouse in Beacon Hill, across the street from Boston Common and the Massachusetts State House.
Her accolades are numerous, including James Beard Awards for Best Chef Northeast in 2003 and Outstanding Restaurateur in 2014.
It was my first night in Boston, so I ordered the Chef's Tasting Menu.
Highlights:
Prawns in escabeche
Lovage tagliatelle (pictured above)
Prune-stuffed gnocchi with foie gras (a signature dish)
Hudson Valley foie gras (an unexpected gift from the kitchen)
Colorado lamb loin
Peppermint Patty dessert with mascarpone and cocoa nib
No. 9 Park has an outstanding wine program. However, I skipped alcohol for this meal.
The bill slid in at about $200, including tax and tip, which you'd expect to pay at one of Boston's best fine dining restaurants.
9 Park St, Boston. no9park.com
***
If you've made it this far, thank you for taking the time to read about my Boston foodie experiences. I hope they serve you well.
Hungry for more? Here are a few more great spots I'm planning on for next time:
Neptune Oyster - 2020 James Beard Award Semifinalist for Outstanding Restaurant.
Menton - Chef Barbara Lynch's take on modern fine dining. Order a la carte or try the tasting menu.
O ya Boston - Named the best new restaurant in The United States by The New York Times in 2008, this Japanese sushi spot offers a nightly 20-course omakase menu.