As my first trip to Boston neared, I was Googling up a storm, searching for the best restaurants. No. 9 Park, the 21-year-old French/Italian fine dining restaurant by Boston chef Barbara Lynch, appeared often.
Her local roots and lengthy resume, including James Beard Foundation Awards for Best Chef Northeast in 2007 and Outstanding Restaurateur in 2014, cemented my decision.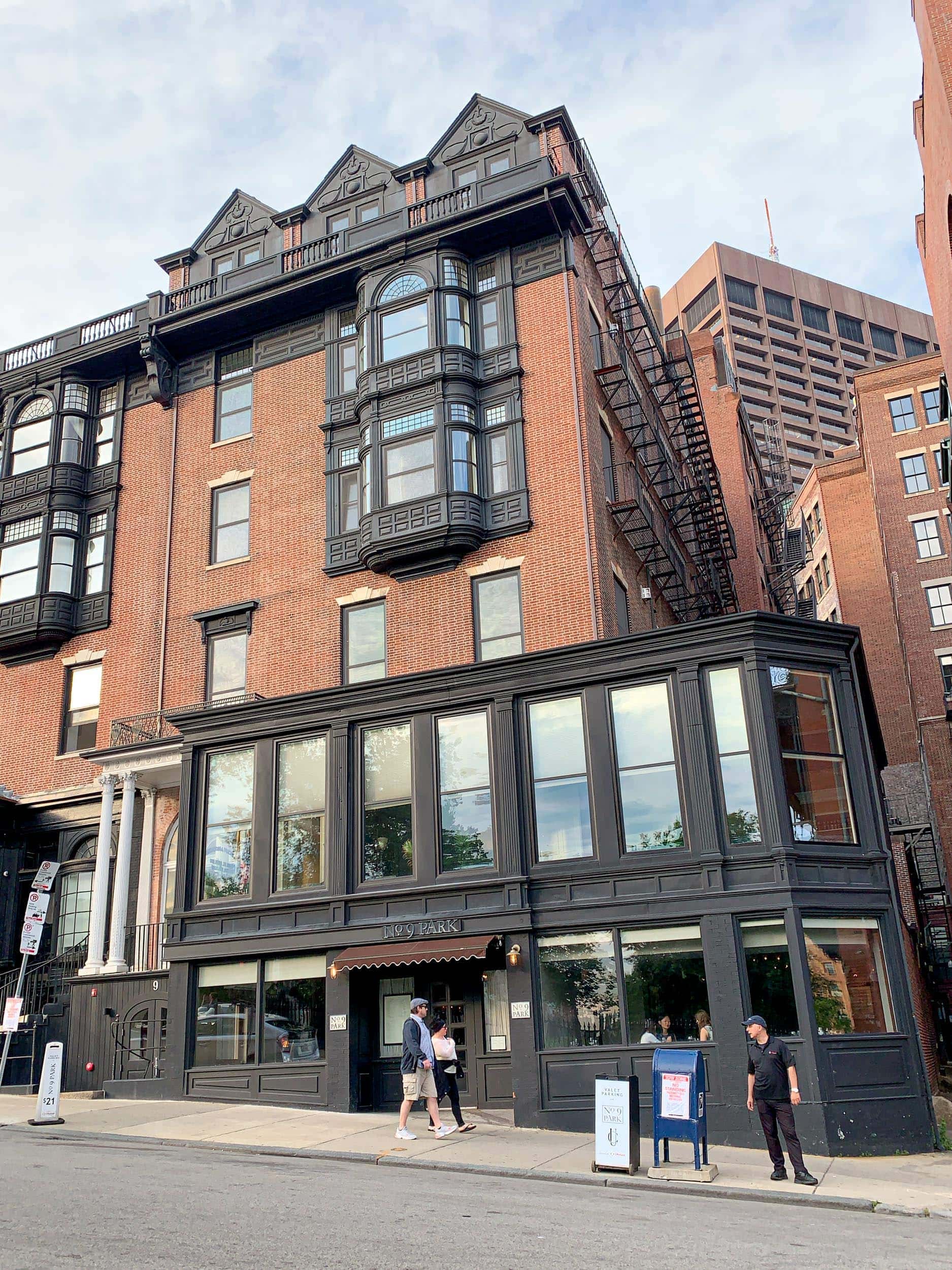 Lynch has also authored two books, the award-winning Stir: Mixing It Up in the Italian Tradition and a memoir entitled Out of Line: A Life of Playing with Fire.
At No. 9 Park, she has assembled an all-female leadership team, including wine director Cat Silirie, general manager Sarah Kennedy, and chef de cuisine Heather Neri.
Upon landing in Boston on a Monday afternoon, I went for a walk around Boston Public Garden and Boston Common to get my bearings.
I sat on the bench from Good Will Hunting and ducked into Cheers for a pint of Guinness. Everybody did not know my name, but seeing the inspiration for the '80s TV sitcom in person was still fun.
I committed to dinner at No. 9 Park with a last-minute reservation for one at 6:45 p.m.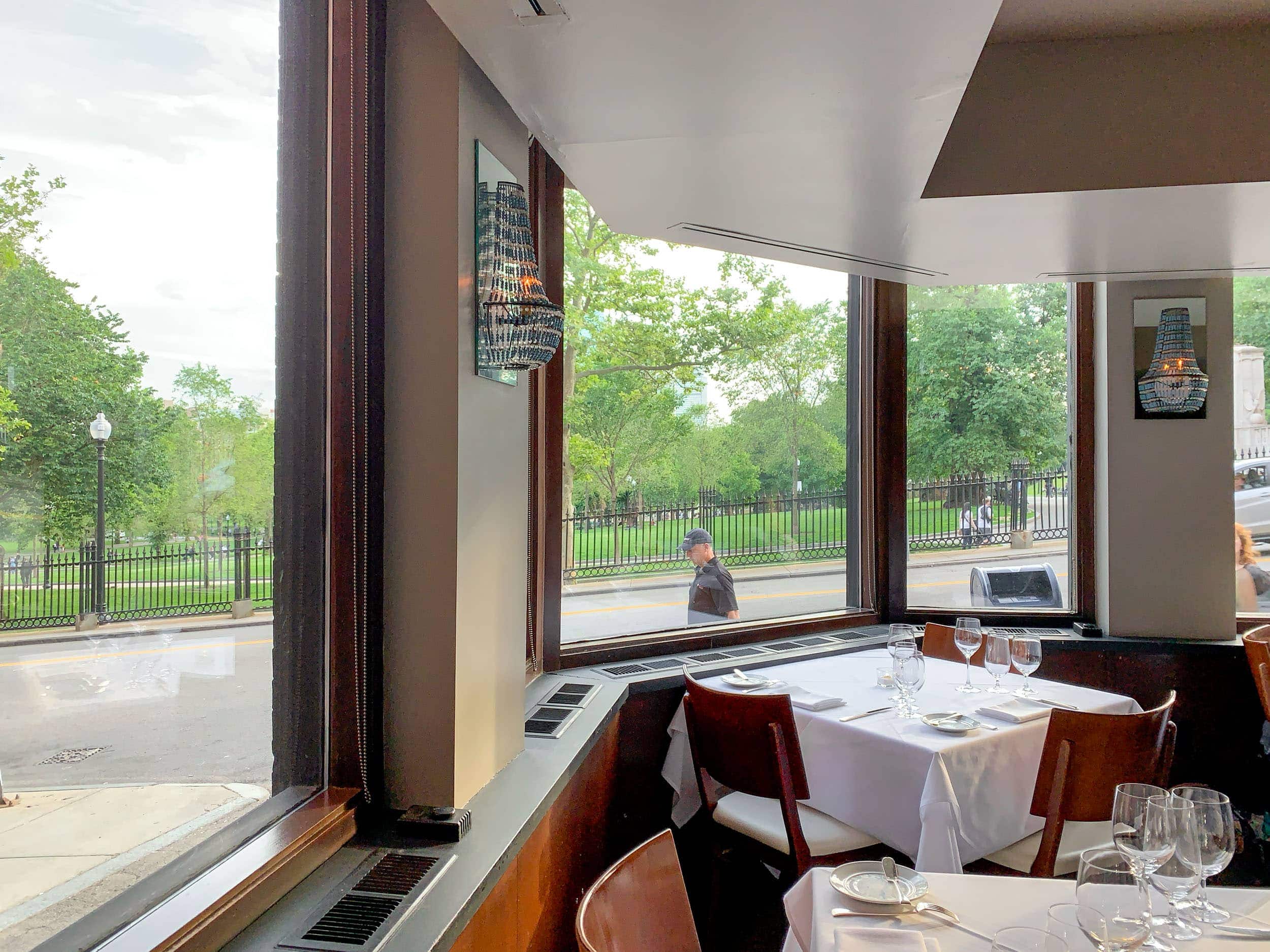 Arriving at No. 9 Park
No. 9 Park is in an elegant townhouse at 9 Park Street in Boston's historic Beacon Hill neighborhood.
The restaurant's front dining room offers a direct view of Boston Common across the street; the gold-domed Massachusetts State House is across Beacon Street to the north.
After admiring the facade for a minute, I crossed the street and entered the restaurant.
The host stand is at the front of the bar, which has informal seating. The full menu is available should you prefer to eat there.
There are two dining rooms. One is directly past the bar in the rear of the restaurant. I suppose you could say it's a cozy intimate setting, but there are no windows.
I didn't know it at the time, but the front dining room is where you want to be. It's where I was led and seated with my back to a window facing an alley.
The numerous windows allow lots of natural light to enter the space while giving diners a view of the trees in America's oldest public park.
However, as the sun went down, the front room became quite dark, making it hard to see my food.
Please accept my apologies in advance for the increasingly grainy photos below. I avoid using a flash as it can be disruptive to other diners.
Related: Boston Foodie Experiences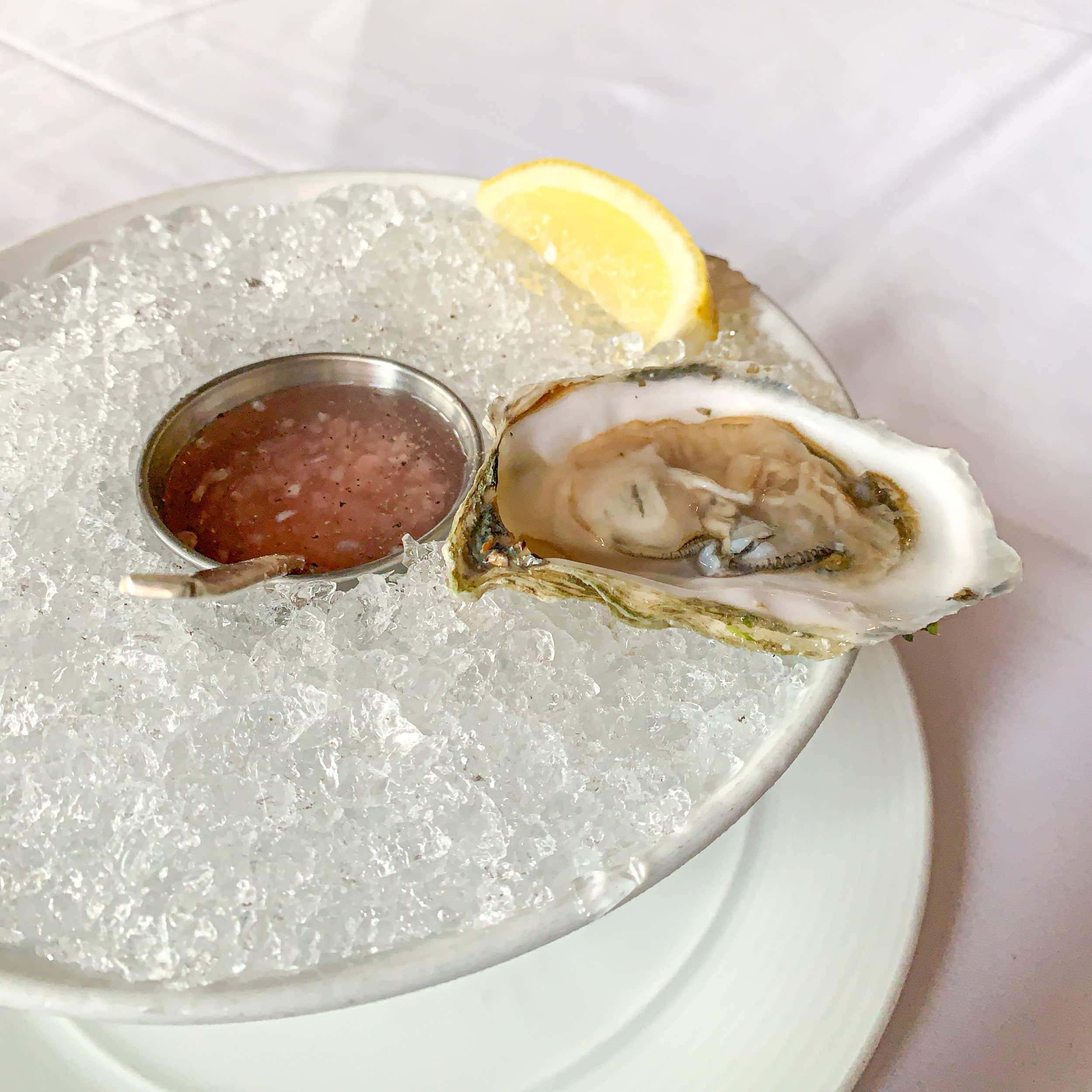 The Menu
Before arriving, I had already decided to indulge in the Chef's Tasting Menu, so I didn't spend much time reviewing the a la carte offerings.
The tasting menu changes biweekly, so what you see here is only a representation of what to expect. The exception being Lynch's signature prune-stuffed gnocchi.
No. 9 Park has an award-winning wine program. However, I don't usually do a wine pairing when dining alone.
My favorite courses were the lovage tagliatelle with its creamy sauce, luxurious prune-stuffed gnocchi with foie gras, and Hudson Valley foie gras with smoked cream cheese cake. The foie gras course was impeccable.
The Berkshire pork loin was my least favorite. It wasn't particularly flavorful, and I didn't like the meat's texture.
Dinner ended strong with the Peppermint Patty chocolate dessert. Mmm, chocolate!
These photos were from my dinner at No.9 Park in Boston on June 24, 2019.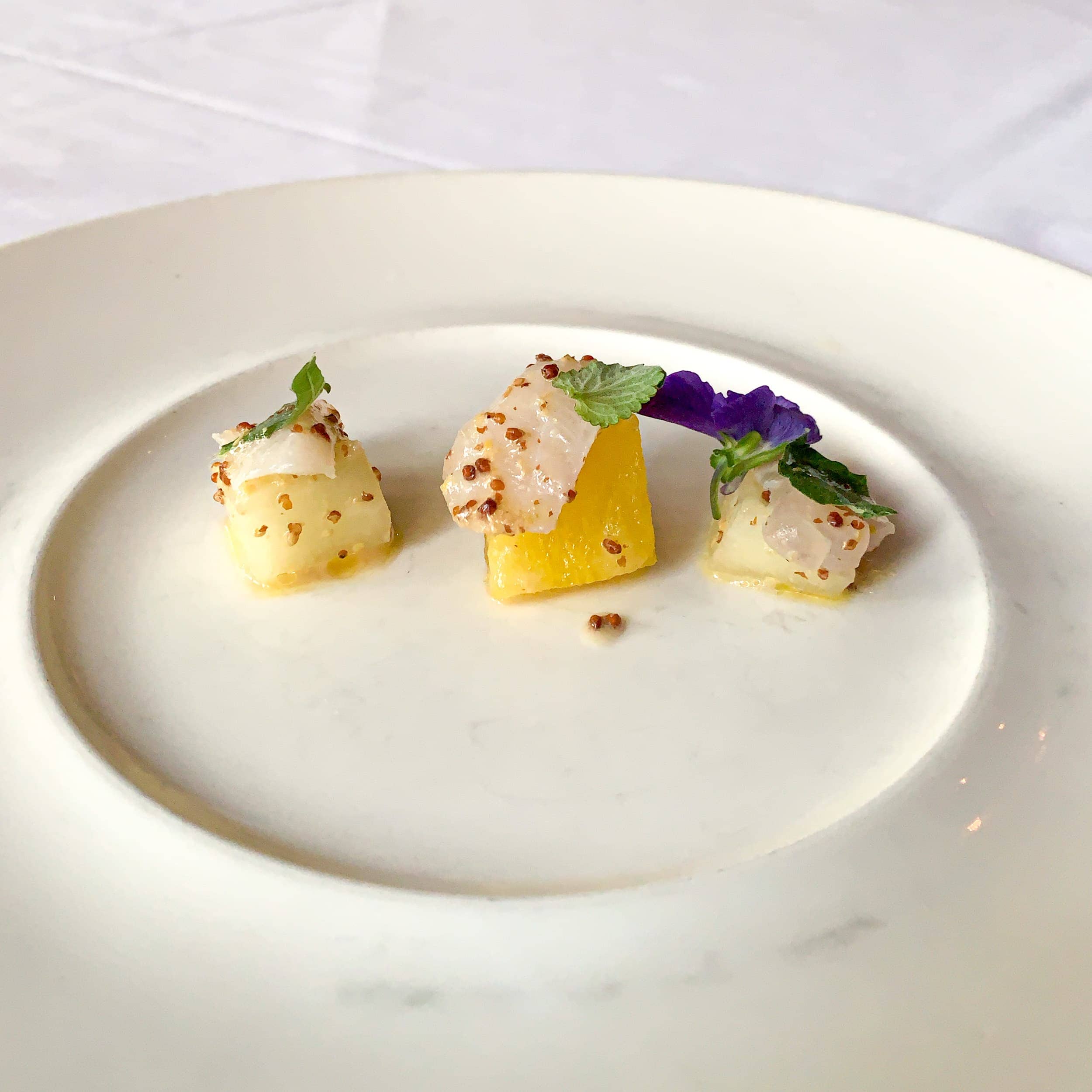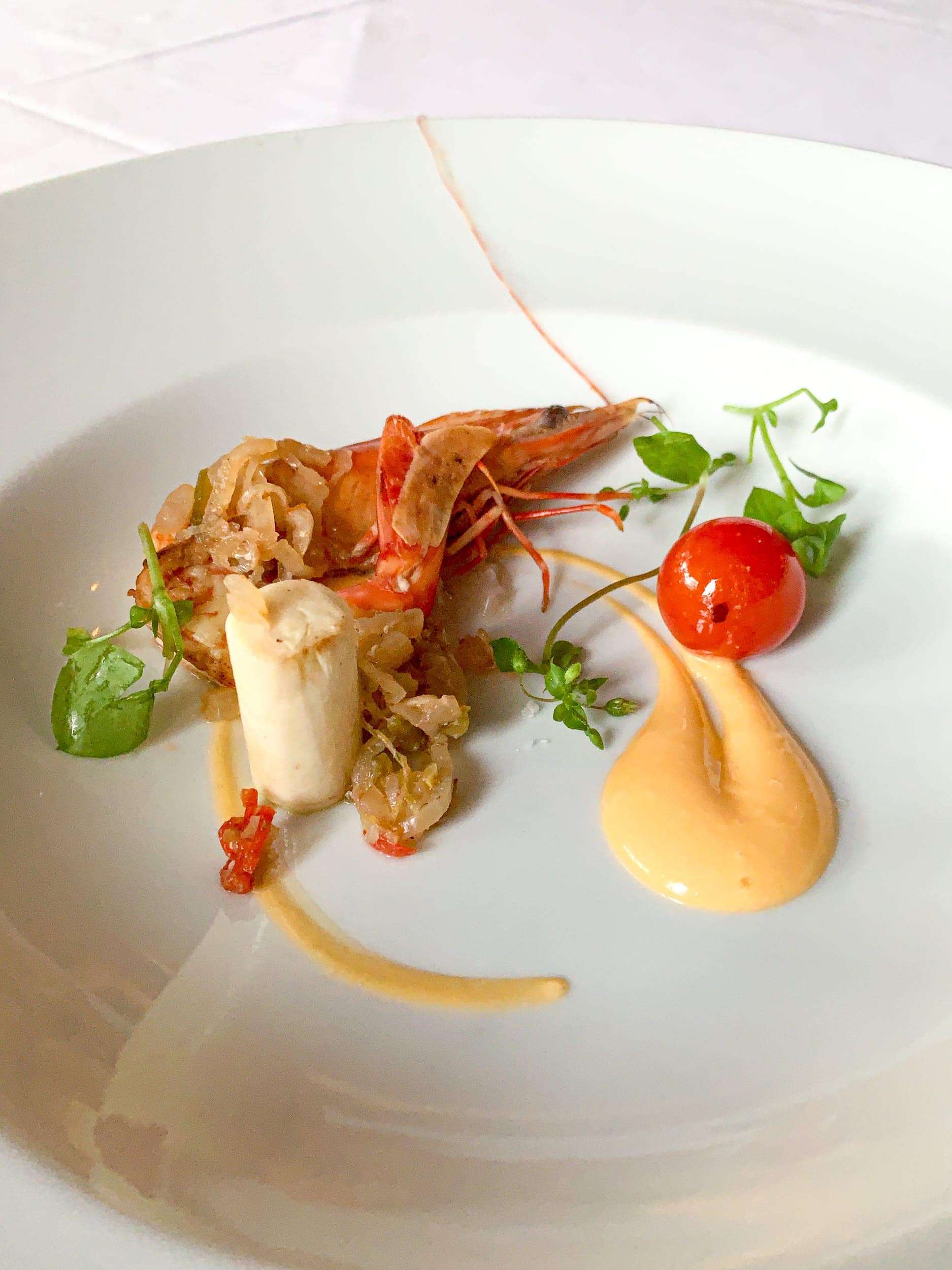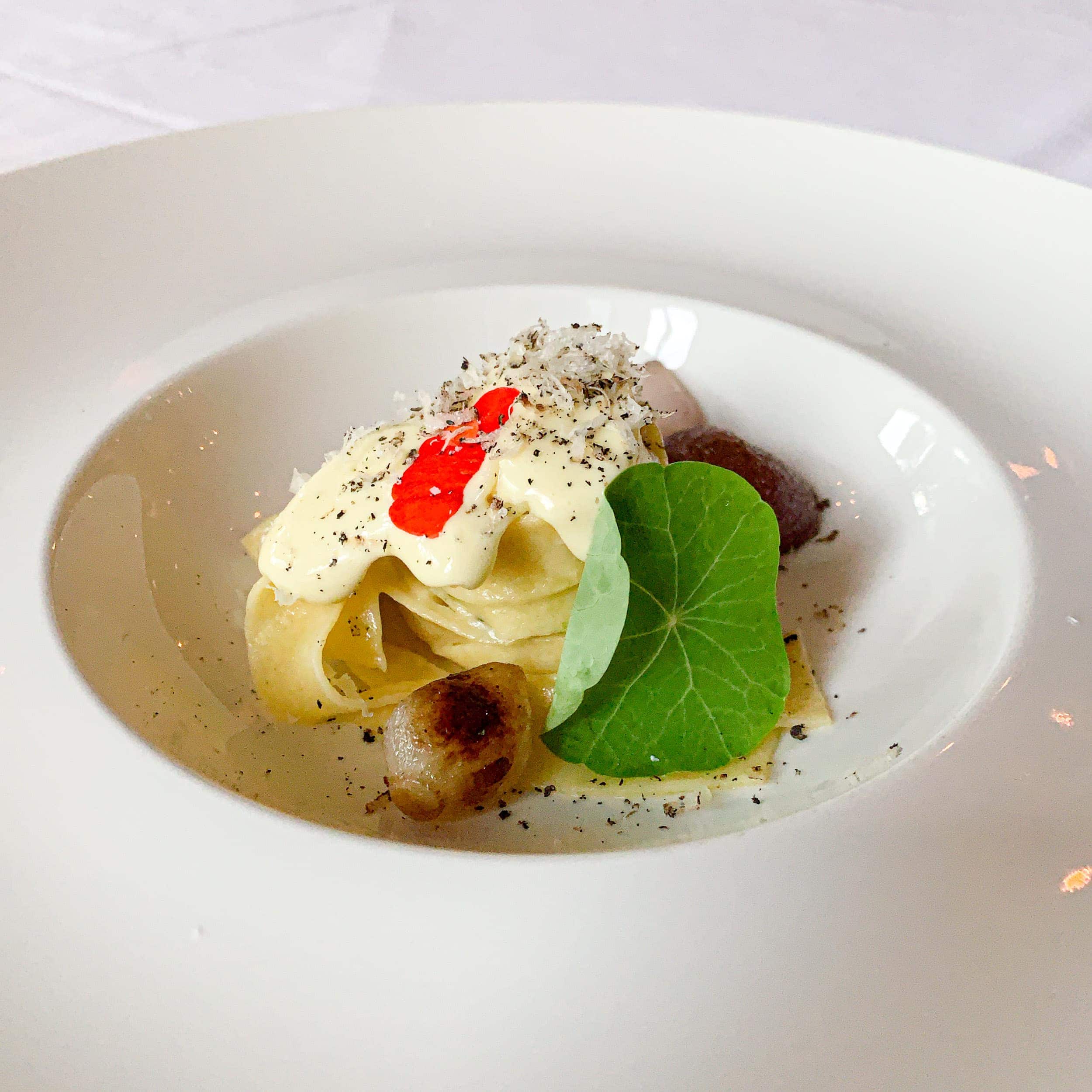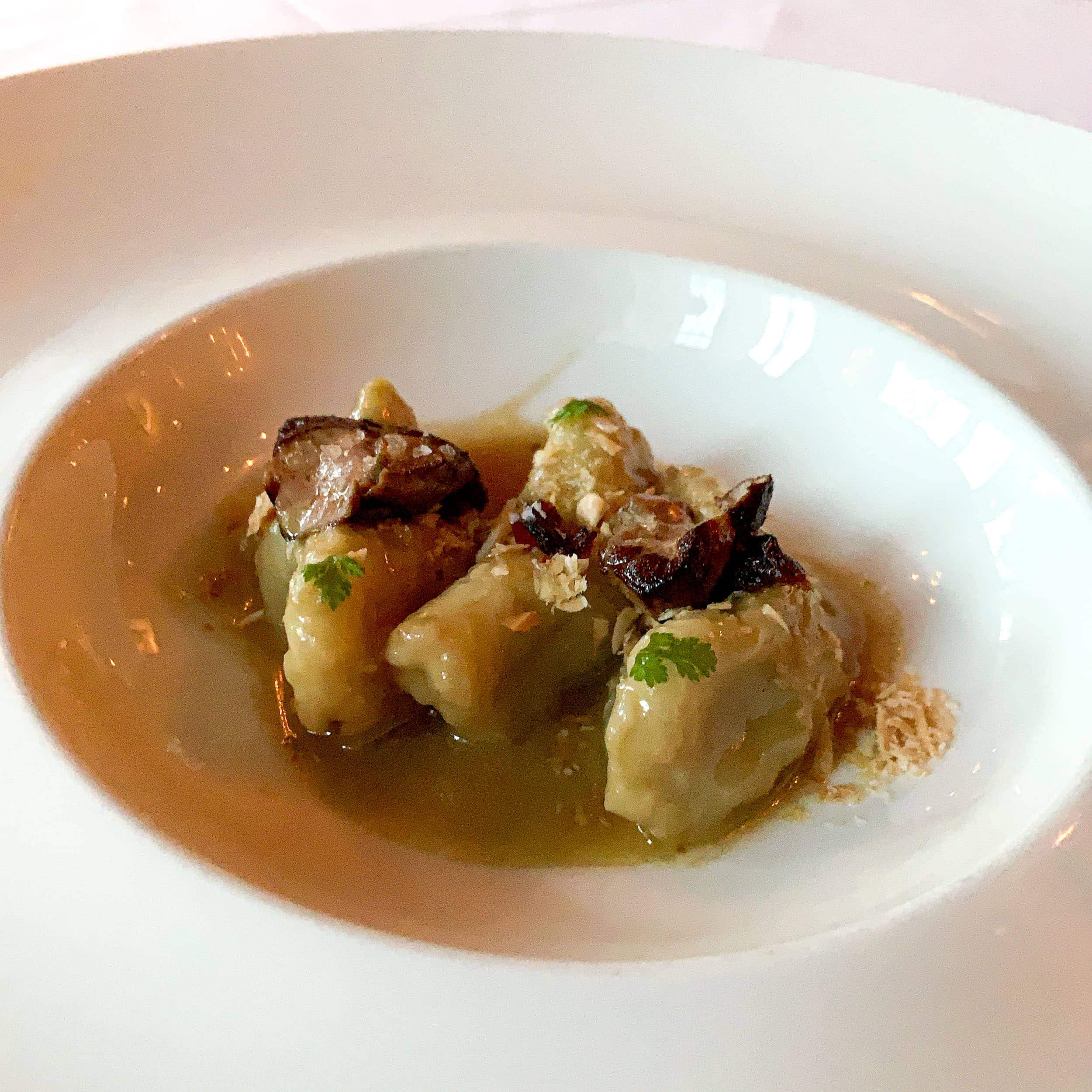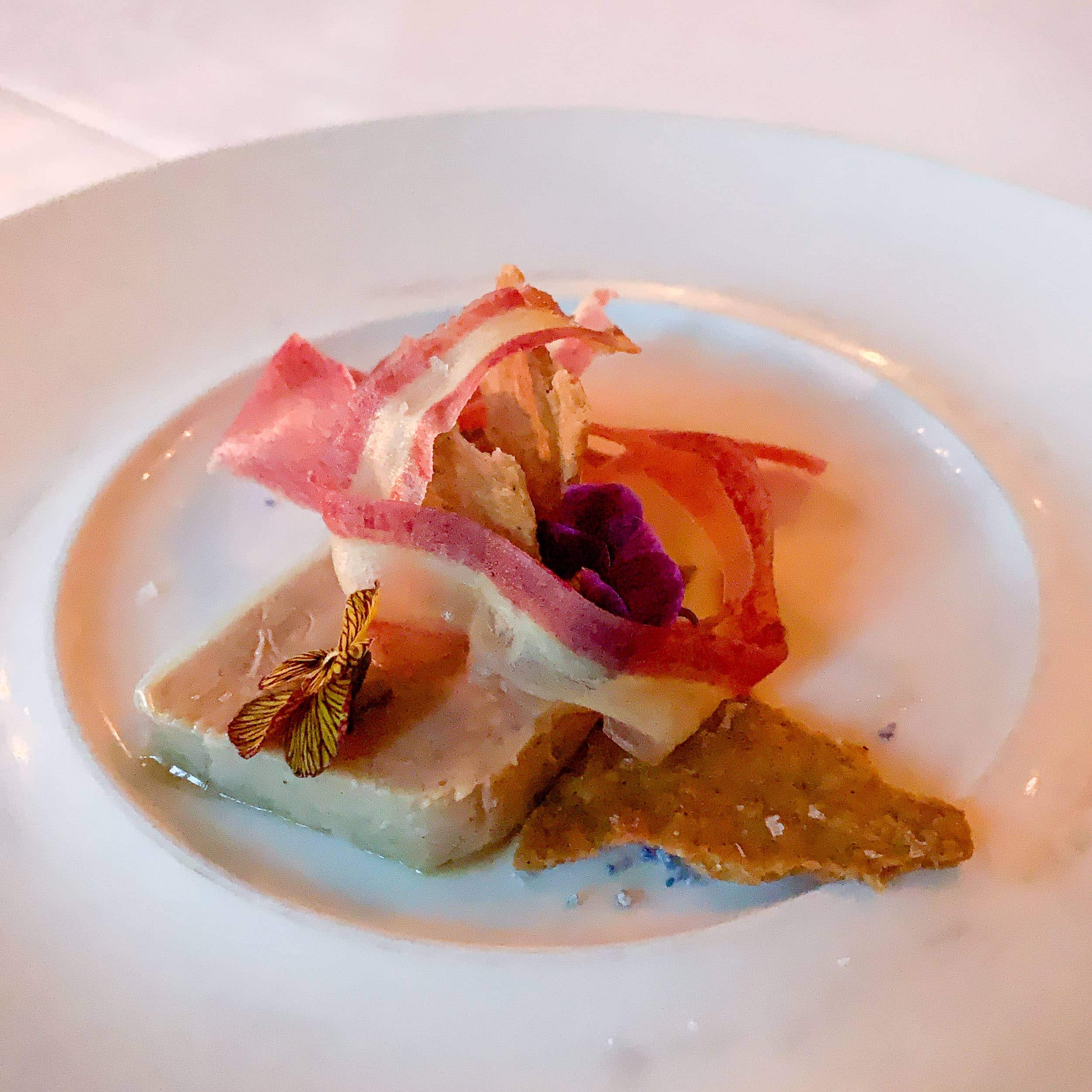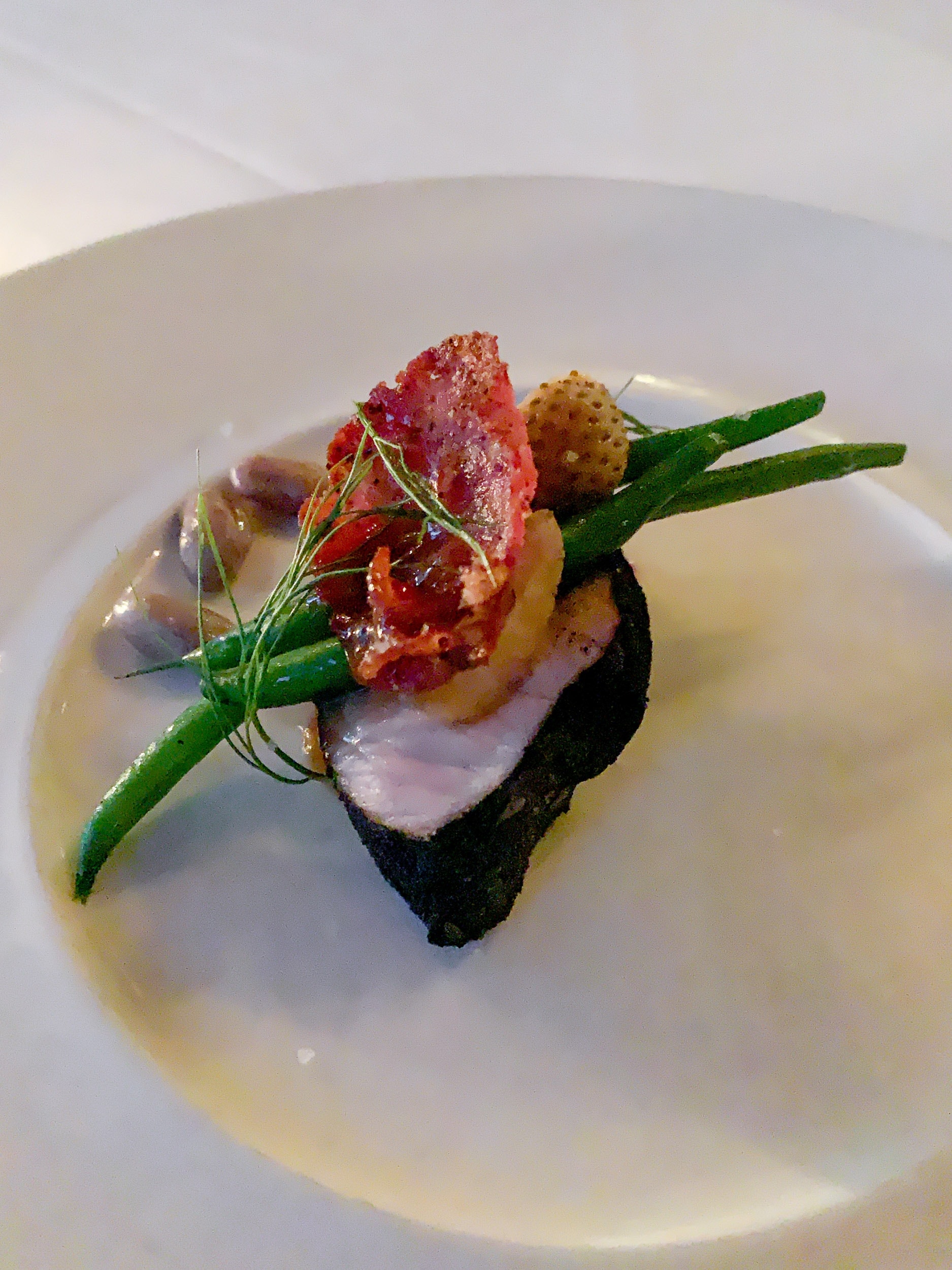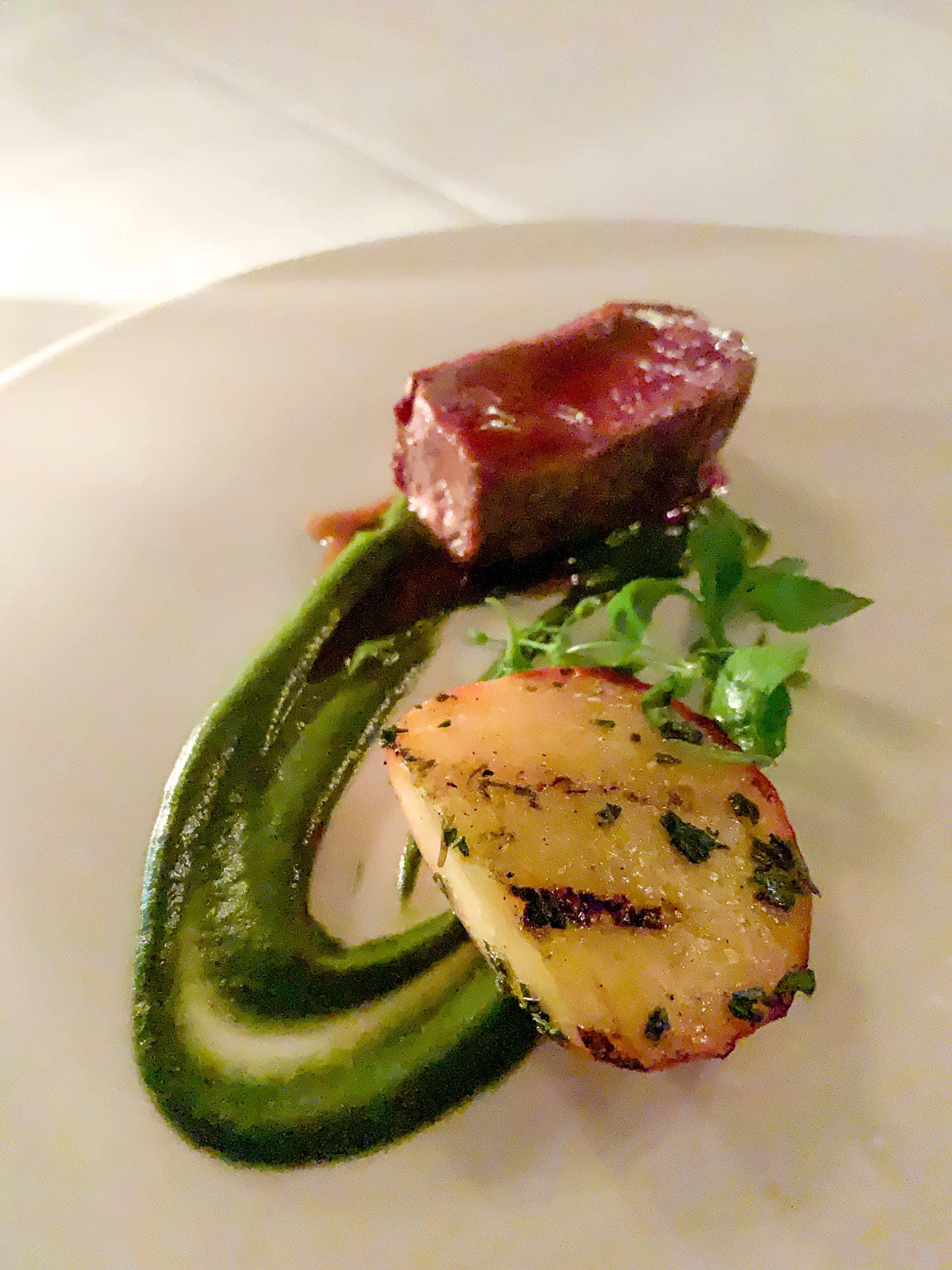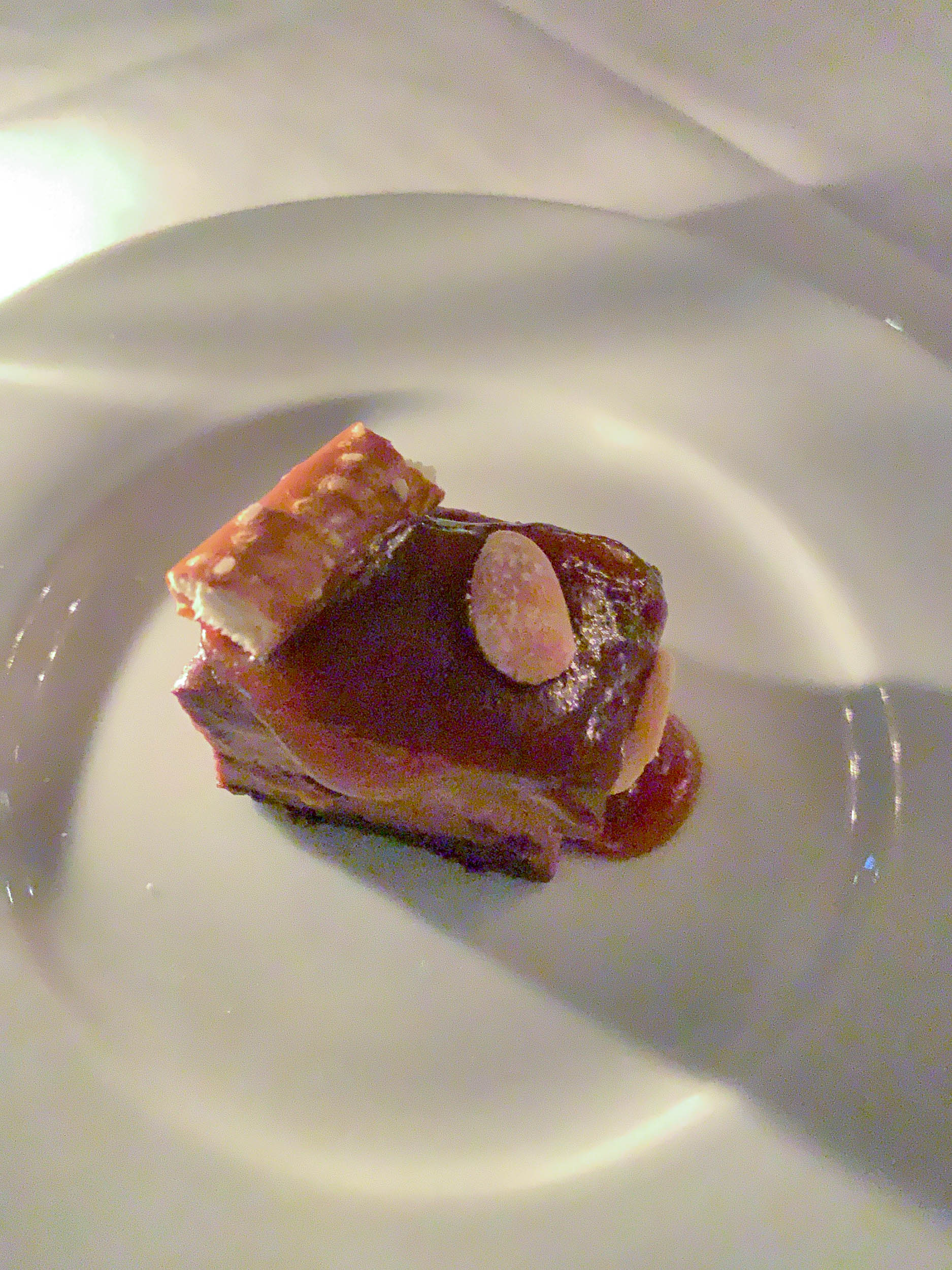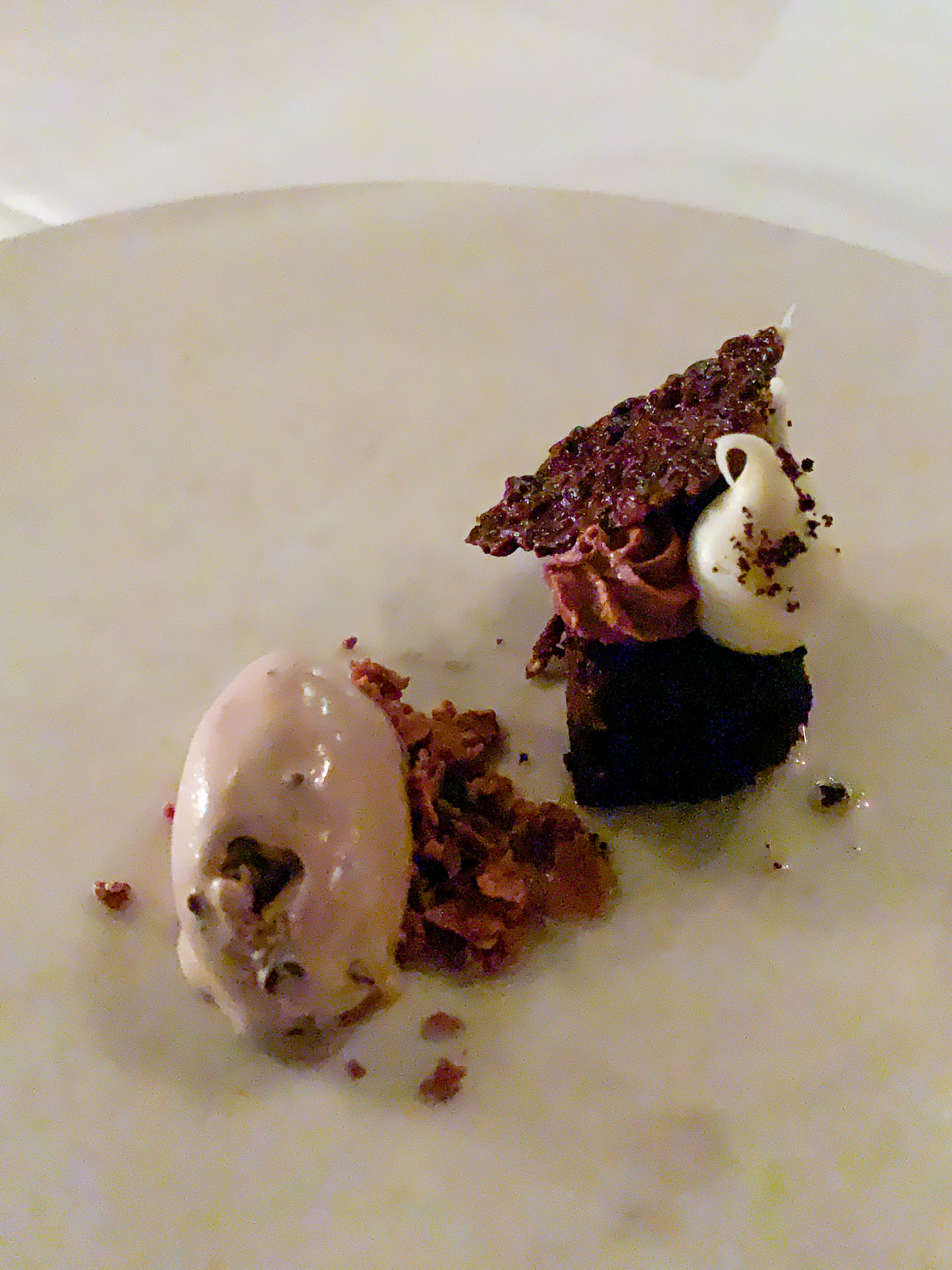 Cost
The six-course tasting menu costs $125. I paid the optional supplement of $21 to try the gnocchi course and was gifted the foie gras course, which would've been an additional $22.
While I didn't partake in wine, the regular pairing is $85; a luxury pairing is $130.
My seven-course tasting menu, plus oyster, water, tax, and tip, came to an even $200.
I felt it was a good value given the high-quality ingredients, location, view, ambiance, and professional service.
If I find myself in Boston again, I intend to try more of Lynch's restaurants, including the more modern Menton.
Plan Your Visit
No. 9 Park (website)
Address: 9 Park St, Boston, MA
Dining Room Hours: 5 p.m. to 9 p.m., Sunday to Monday and 5 p.m. to 10 p.m., Tuesday to Saturday
Dress: Smart casual or nicer (a jacket for men is not required)
Reservations: Recommended and available up to 28 days in advance. Walk-ins are also welcome. Make a reservation.