Gothenburg, Sweden's second-largest city, is home to six Michelin-starred restaurants. Koka, which serves modern Swedish food, is one of them.
Opened in 2014 by chefs Johan Björkman and Jonas Larsson, Koka offers an affordable, casual fine dining atmosphere.
The menu provides diners with a choice of three, five, or seven-course meals made using local, organic ingredients.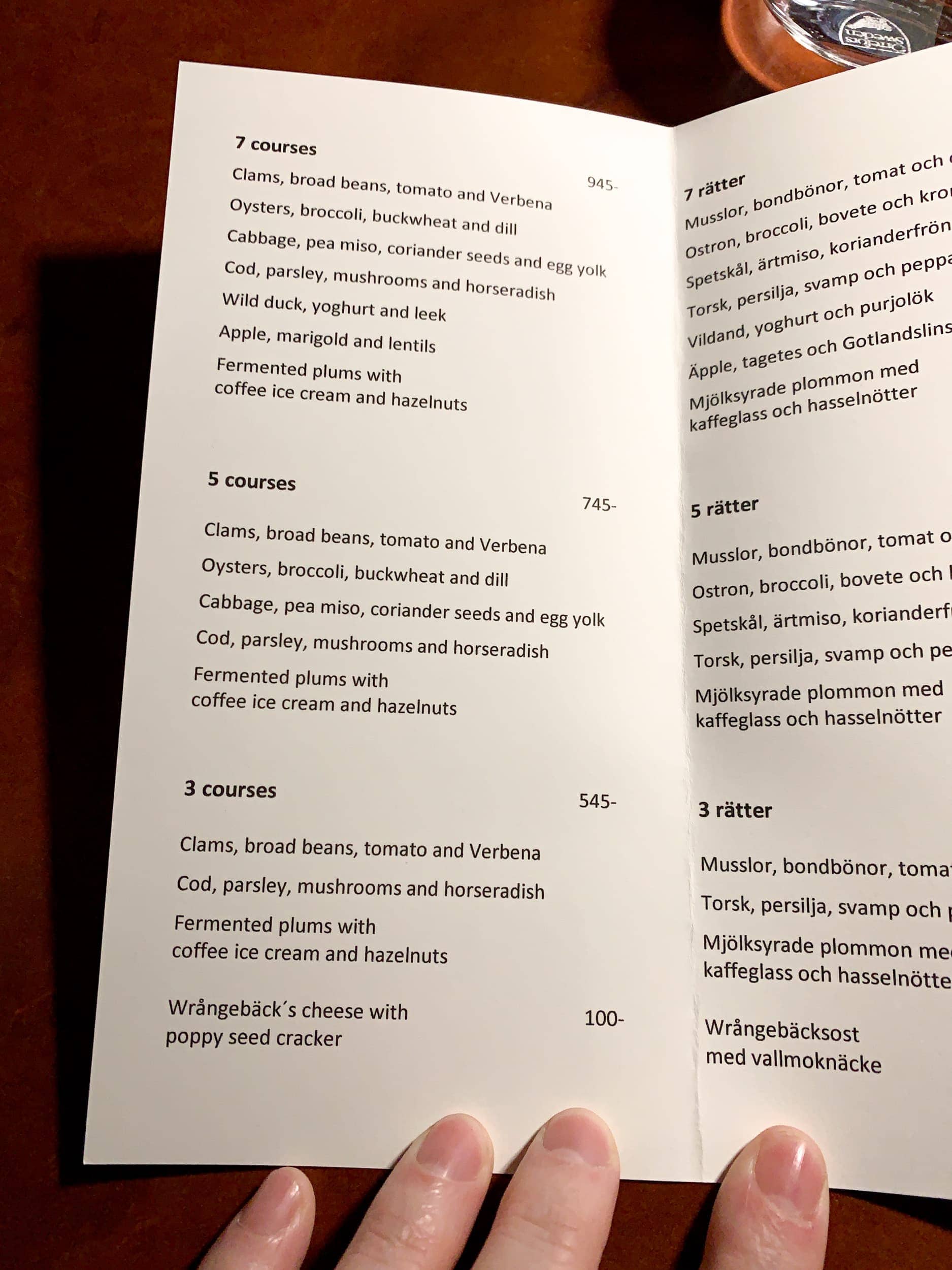 The three-course dinner, which I ordered in the interest of time, is just 545 Swedish Krona, or about $57 based on the current exchange rate.
A five-course dinner costs $77, and the seven-course meal is $97.
Dishes feature traditional west Swedish ingredients, such as cod, clams, and oysters.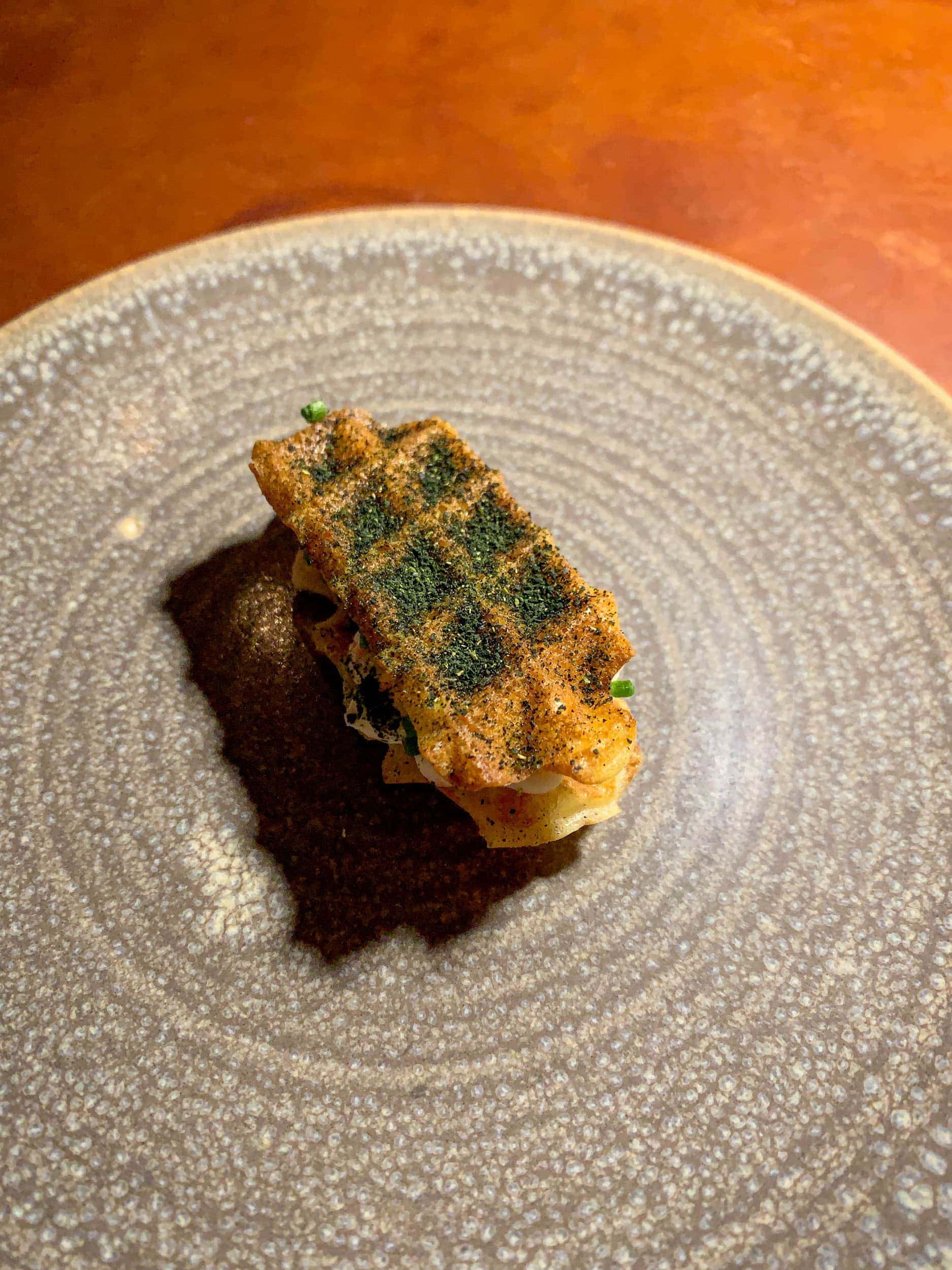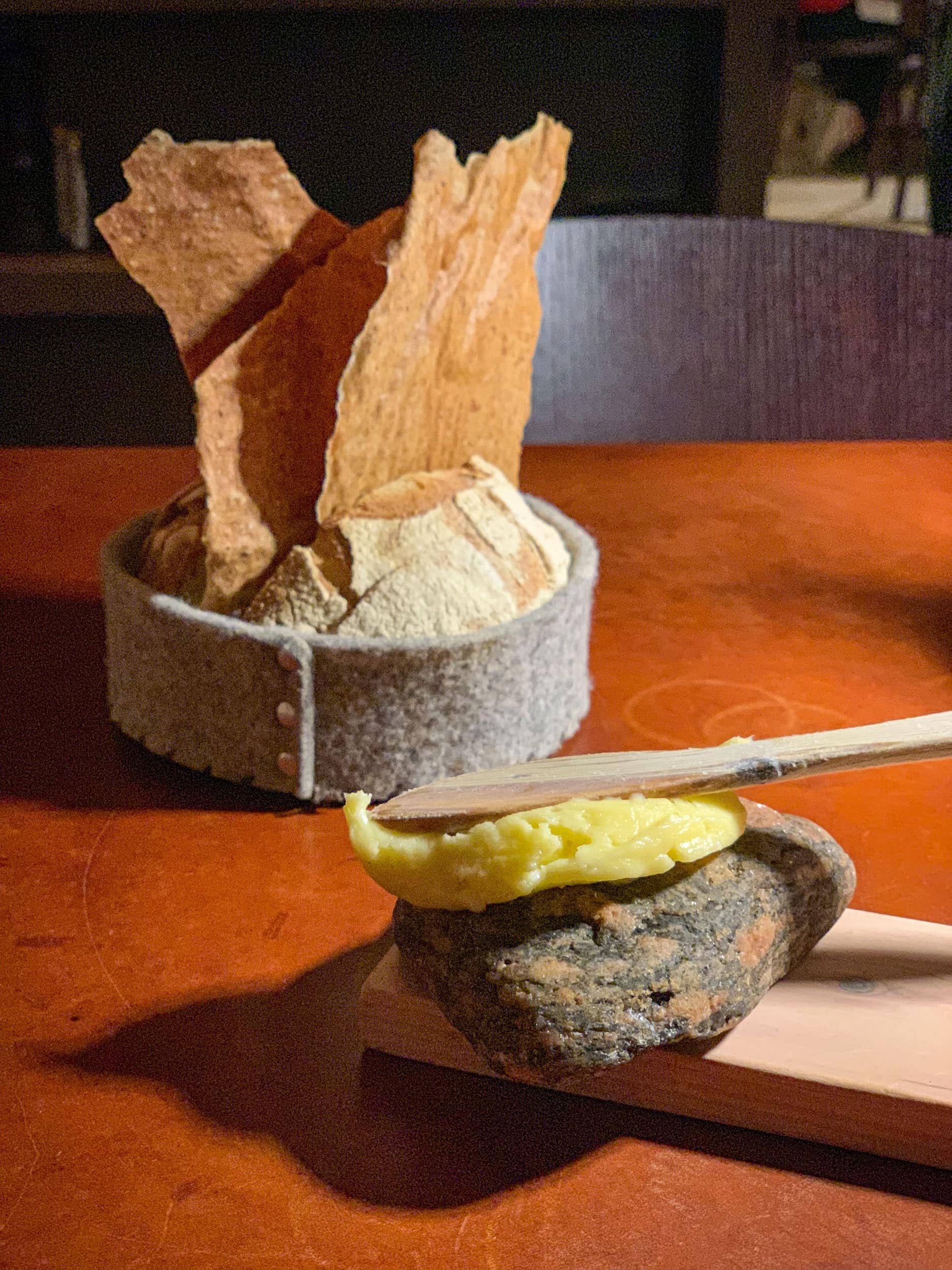 3-Course Dinner at Koka
Upon being seated, I immediately appreciated the small, modern light fixture built into the table.
Attention to good lighting makes me happy!
All the cutlery needed for dinner was stacked to my right in a custom wooden tray.
I was presented with a warm broth to drink, followed by a waffle and caviar cream snack, and two types of Swedish bread.
The butter was slathered on a rock, which served no other purpose than it was a cool way to present it.
I had become a big fan of Swedish butter earlier in Stockholm and Lapland.
It's usually presented soft, at room temperature, with a few salt flakes on top. Swedish butter will spoil you.
See also: Fika: The Art of Swedish Coffee Breaks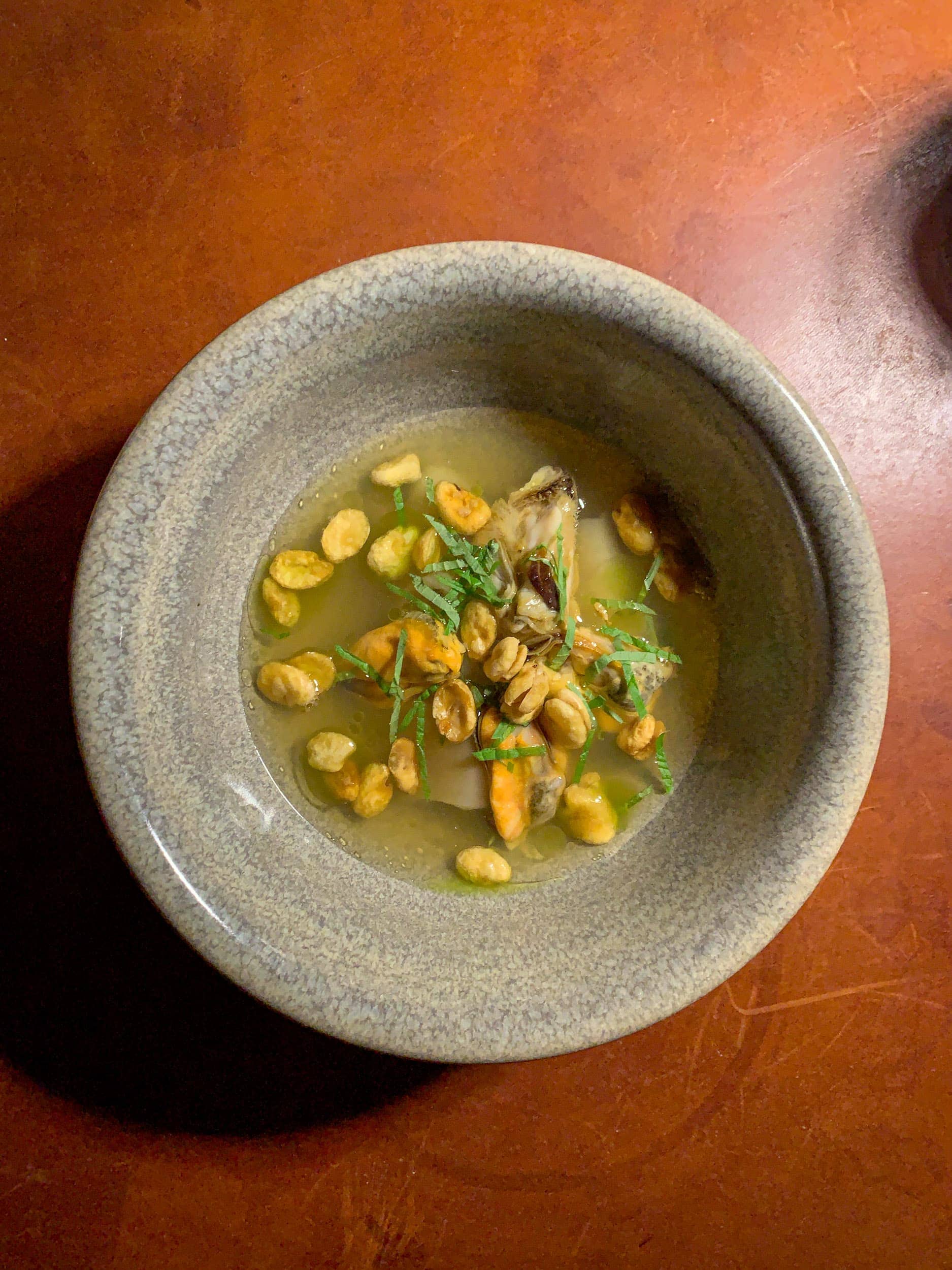 The first course was soup with clams and broad beans.
I don't usually eat clams; however, they tasted fine here. It felt and looked healthy, too.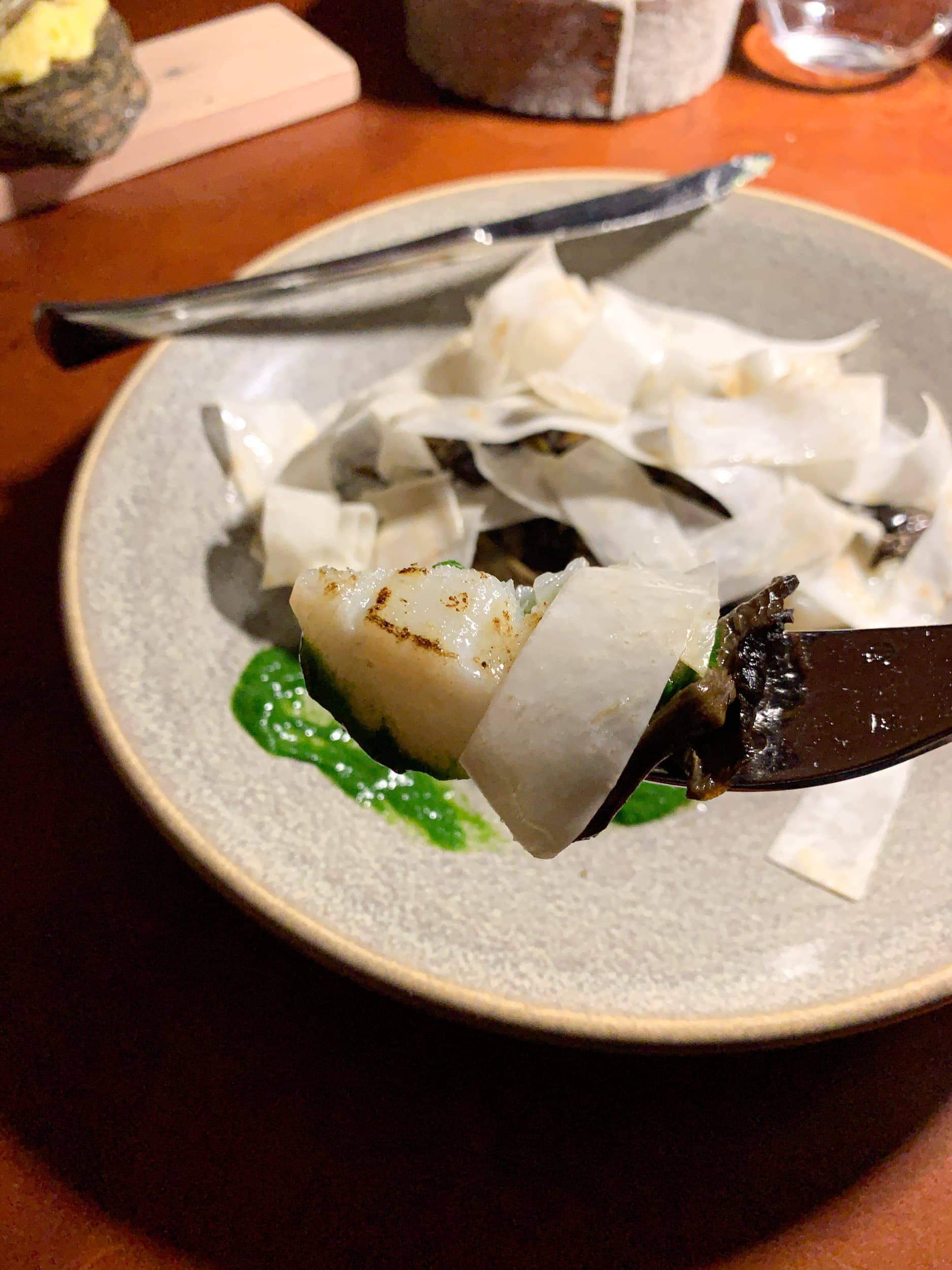 My main course was a cod dish that came covered in ribbons of white something.
I don't recall what, though I did find it odd that they covered the whole dish, hiding the fish and mushrooms underneath.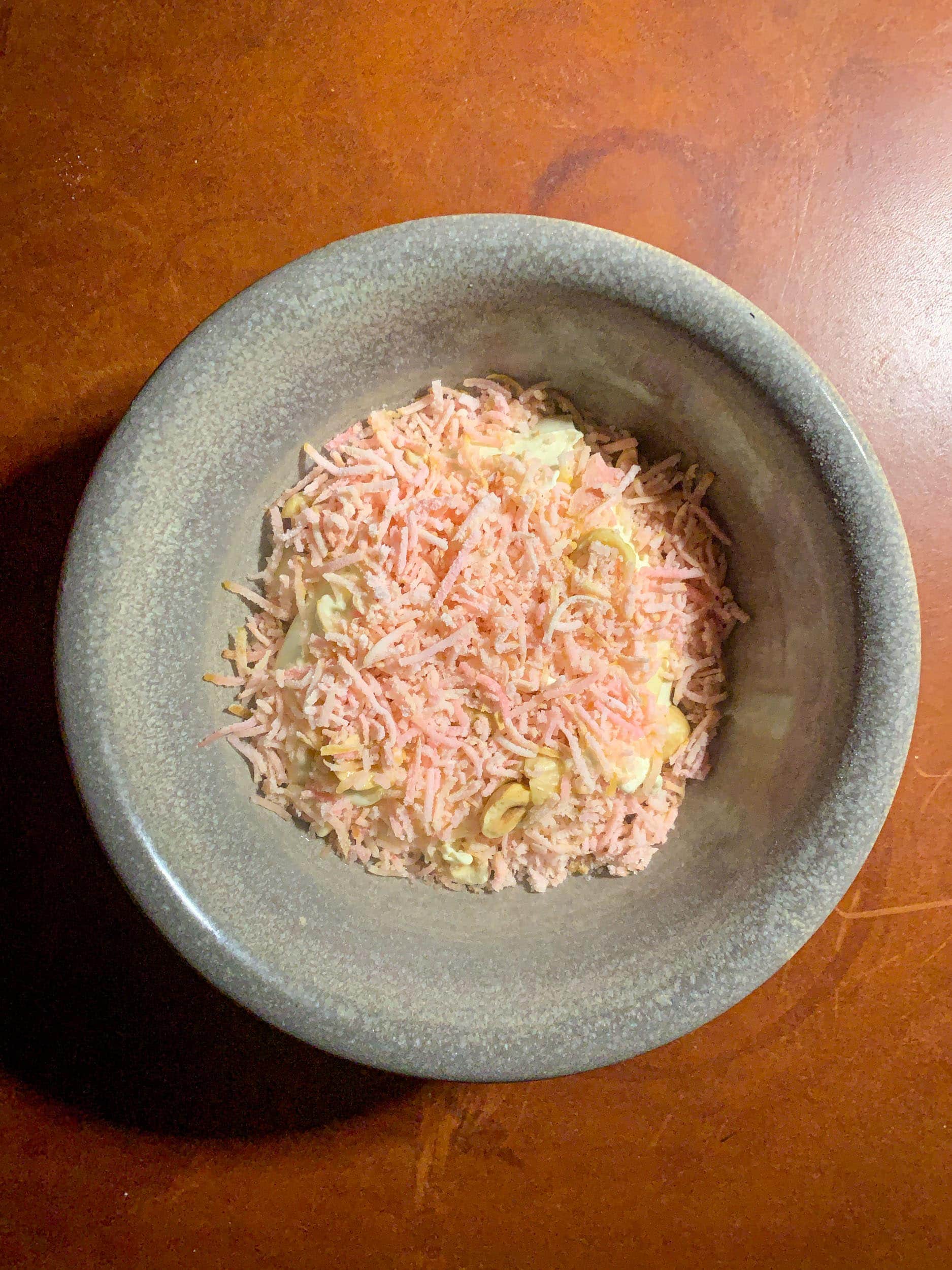 Dessert was my favorite course. Housemade coffee ice cream and hazelnuts were covered in colorful fermented plum shavings.
It was pretty to look at and fun to eat.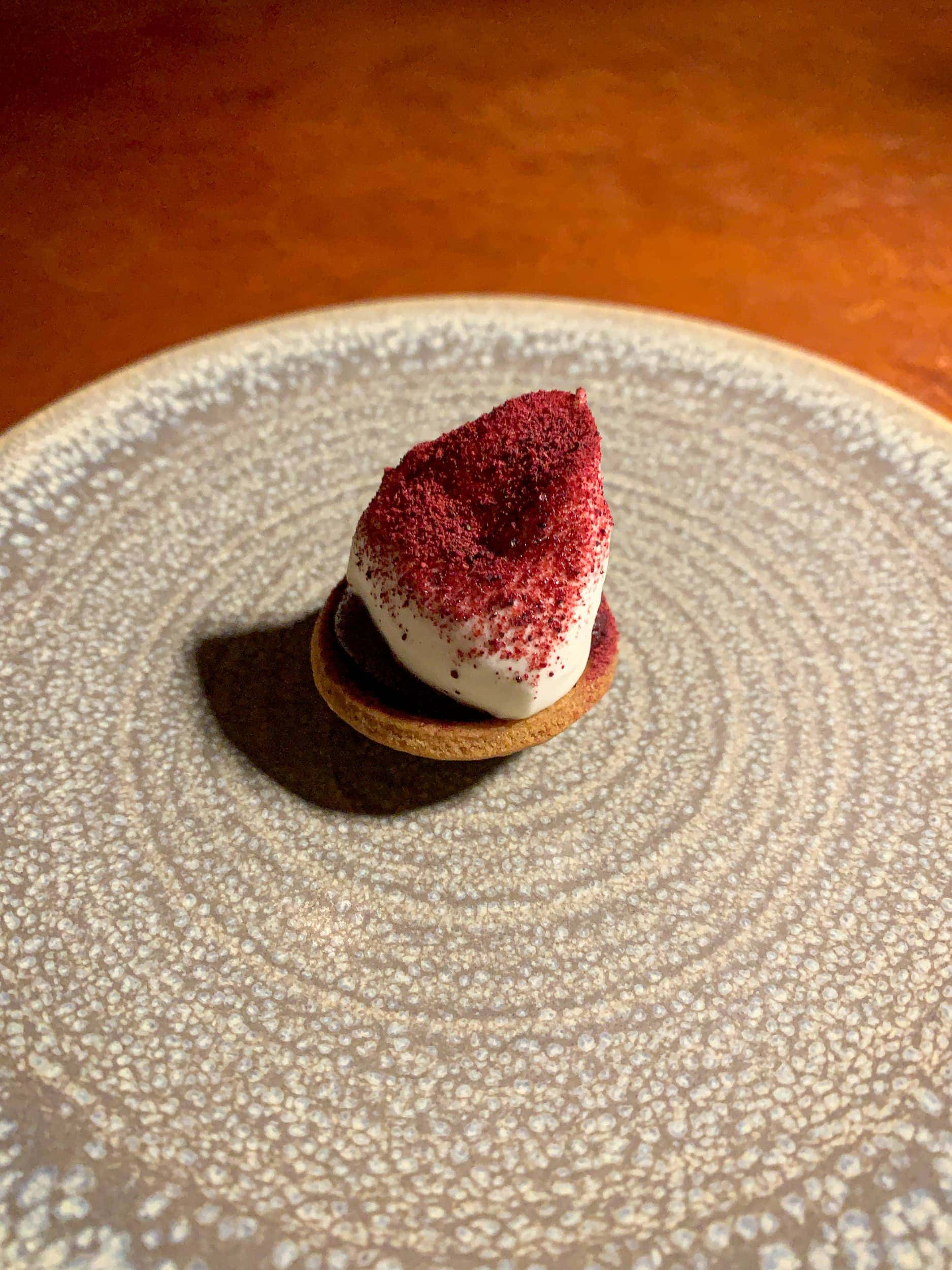 And last but not least, a delicious snack was offered at the end of the meal.
Had I not needed to get to the closing party of the Adventure Travel World Summit my last evening in Gothenburg, I would've taken the time to eat the five or seven-course meal.
While I'm happy to have gotten a taste for modern Swedish food at Koka, three courses didn't feel like enough.
Plan Your Visit
Koka
Address: Viktoriagatan 12, 411 25 Gothenburg, Sweden
Hours: 6 pm-11 pm, Monday to Thursday and 5 pm-11 pm, Friday and Saturday
Dress: Casual
Reservations: Recommended -- visit their website to book a table