In the summer of 2014, executive chef Michael Fojtasek opened Olamaie restaurant offering modern southern food in downtown Austin, Texas.
The accolades soon followed. Olamaie was a James Beard Award semifinalist for Best New Restaurant in 2015, and Fojtasek was a James Beard Award finalist for Best Chef (Southwest) in 2018.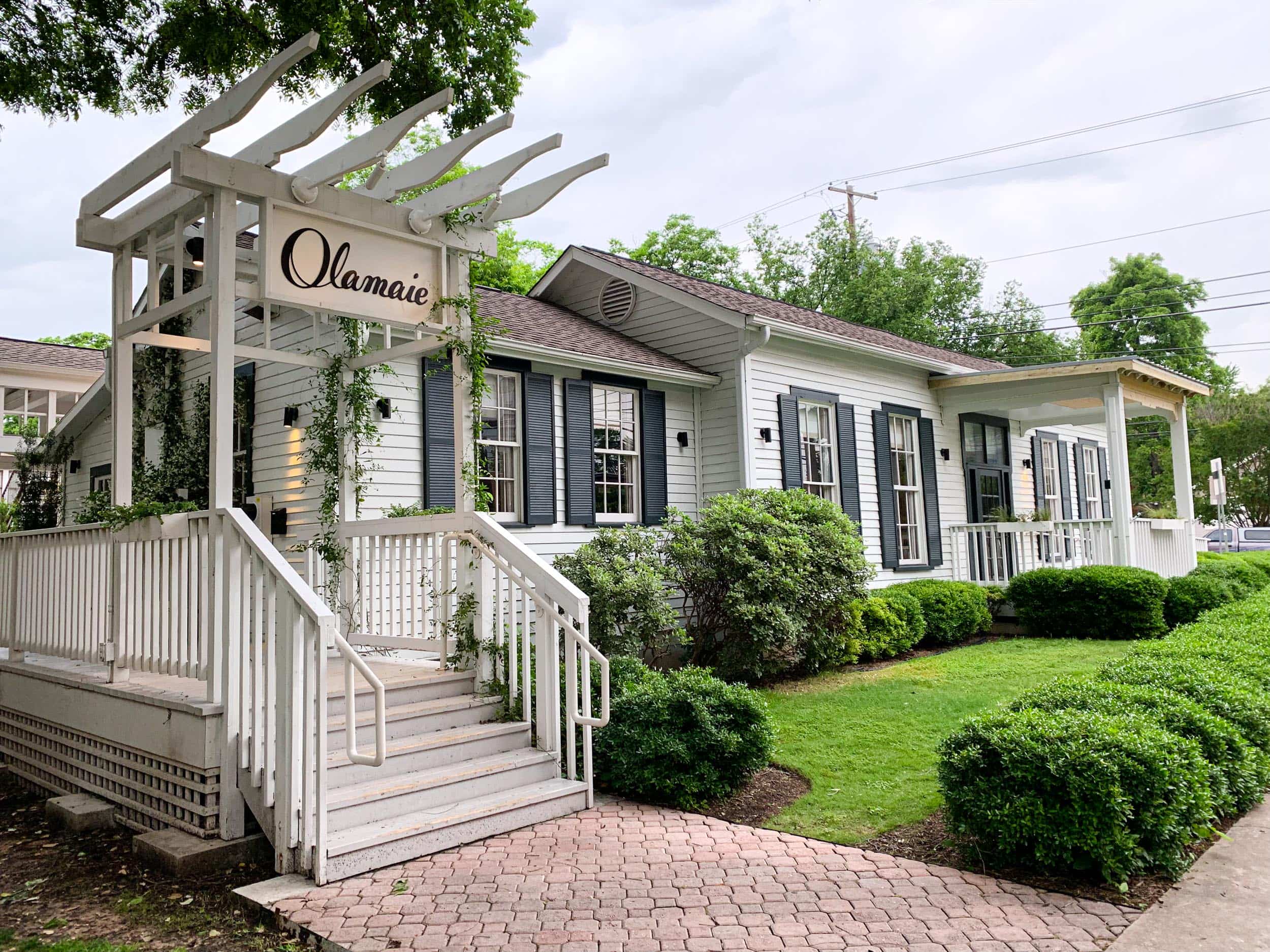 I noticed the Southern restaurant in the converted white bungalow near the University of Texas campus soon after moving to the city.
Dining there had been in the back of my mind ever since, though it wasn't until this past May that I finally made a reservation.
I'm glad I took it upon myself to go solo because it was one of the best meals I've had in recent years.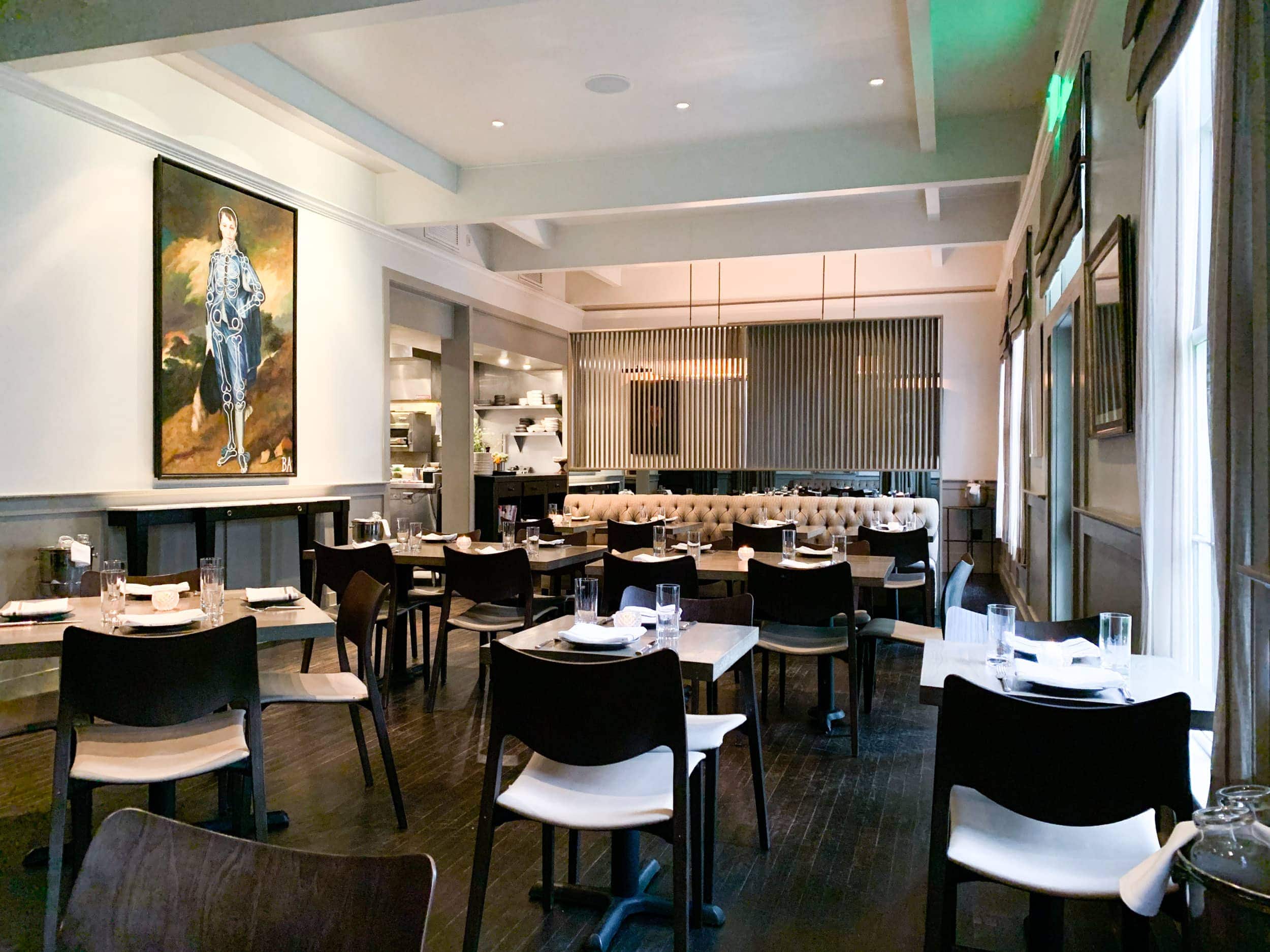 My Uber dropped me off out front at 5 p.m., and I promptly made the mistake of entering through the door facing San Antonio Street (which is reserved for wheelchair access).
The main entrance is under the sign and through the wraparound porch to everyone reading.
Not a problem, I was told, as I walked across the empty dining room to the main entrance.
I was then seated at a table by one of the front windows (bottom right in the photo above).
The table was perfect, offering a view of the street, the main dining room, and a hint of the kitchen.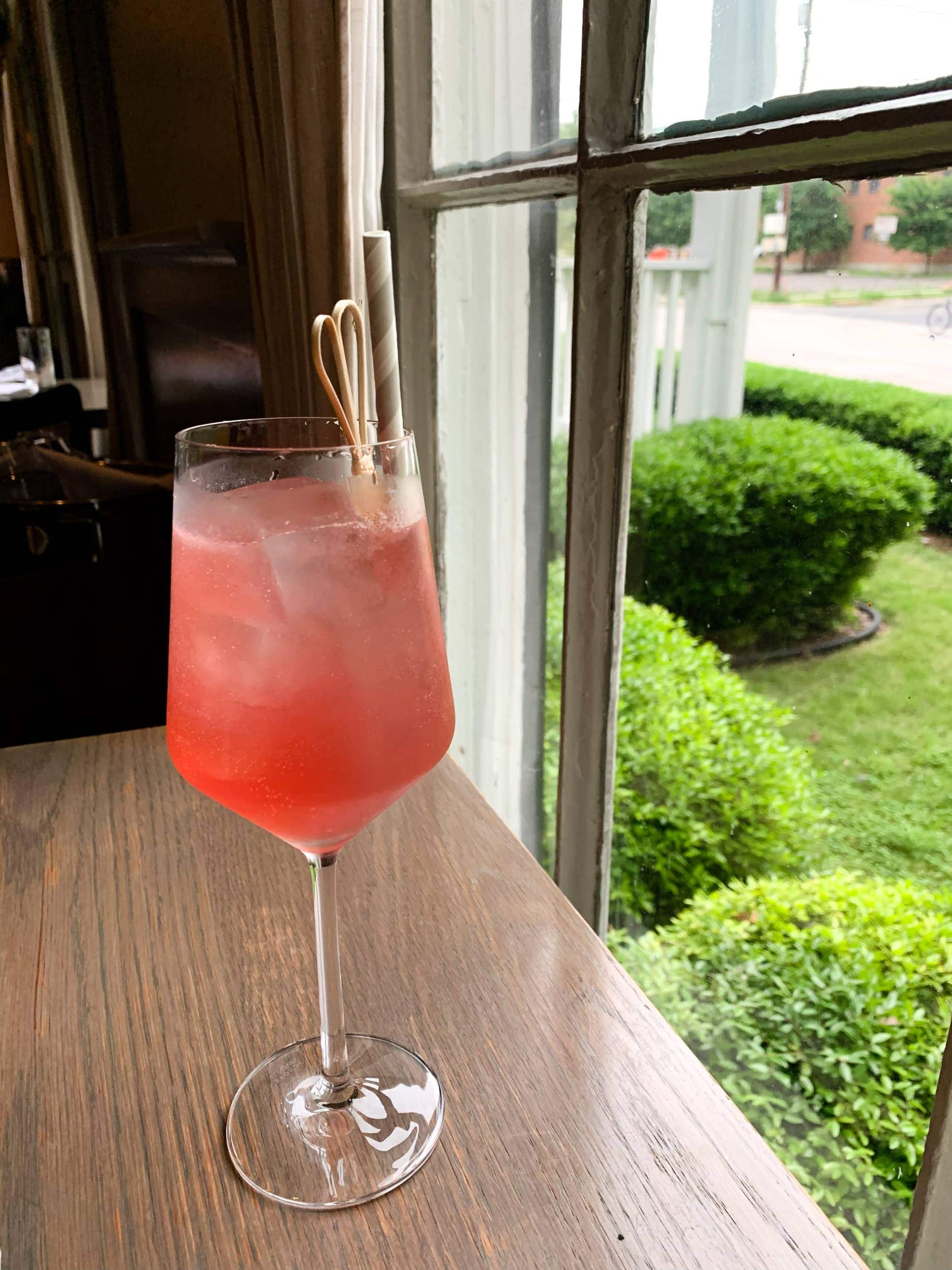 Drinks
The cocktail menu features a half-dozen drinks ($13-$18), including a Fairweather Common cider, a gin cocktail, and several options for virgin cocktails ($8).
As an aside, it makes me happy to see attention paid to non-alcoholic drinks for those who prefer not to consume alcohol, including me, at times.
However, this was not one of those times!
I ordered the Young Americans cocktail:
Cocchi Rosa (an aperitif wine)
Mate gin
Bruto Americano (aperitivo liquor)
Maraschino
Grapefruit
Topo Chico
Light, refreshing, and colorful -- it was a pleasant way to begin the evening.
Wine and locally-produced ciders and beer from Jester King Brewery are also available.
Related: Best Speakeasies in Austin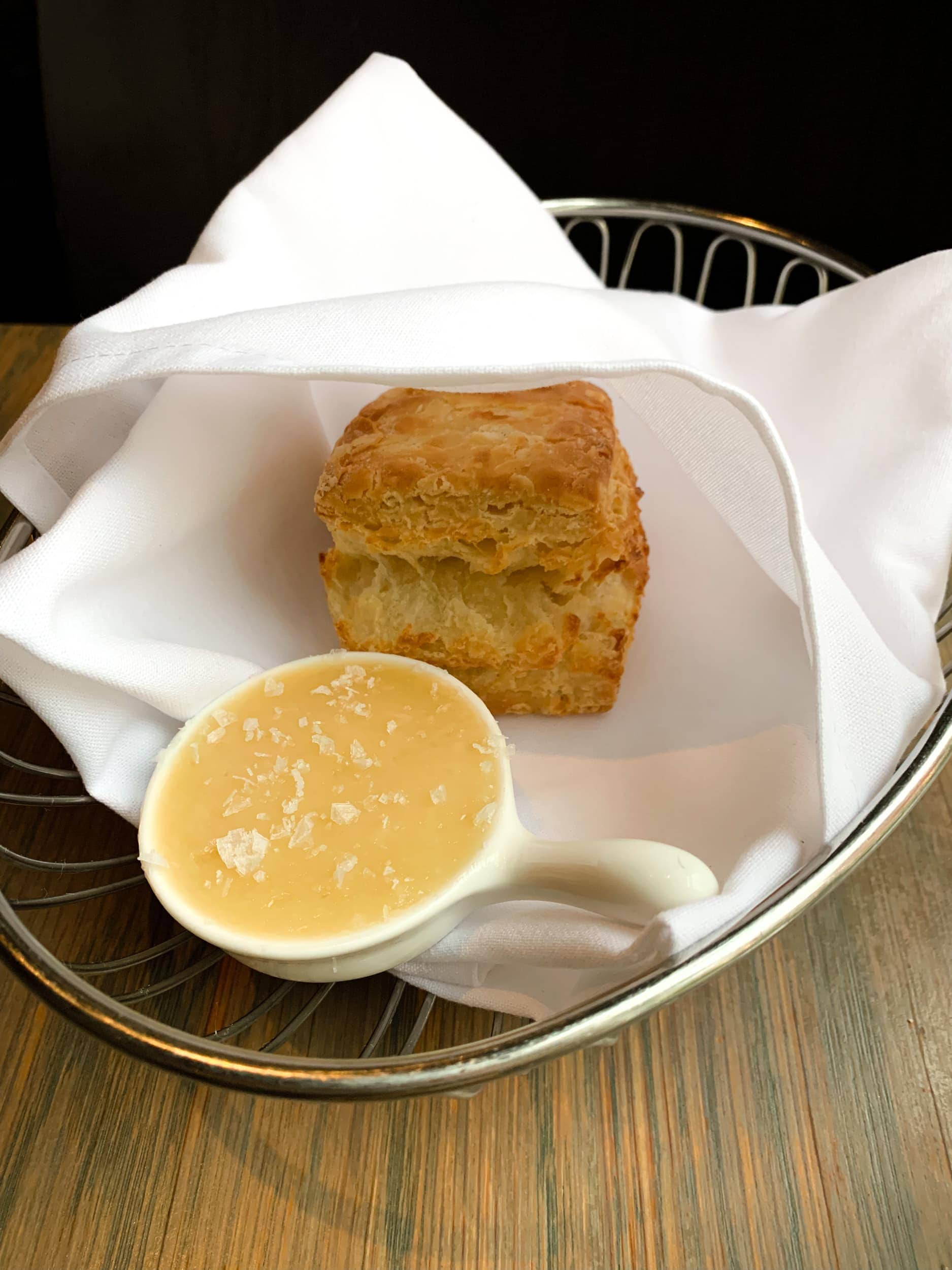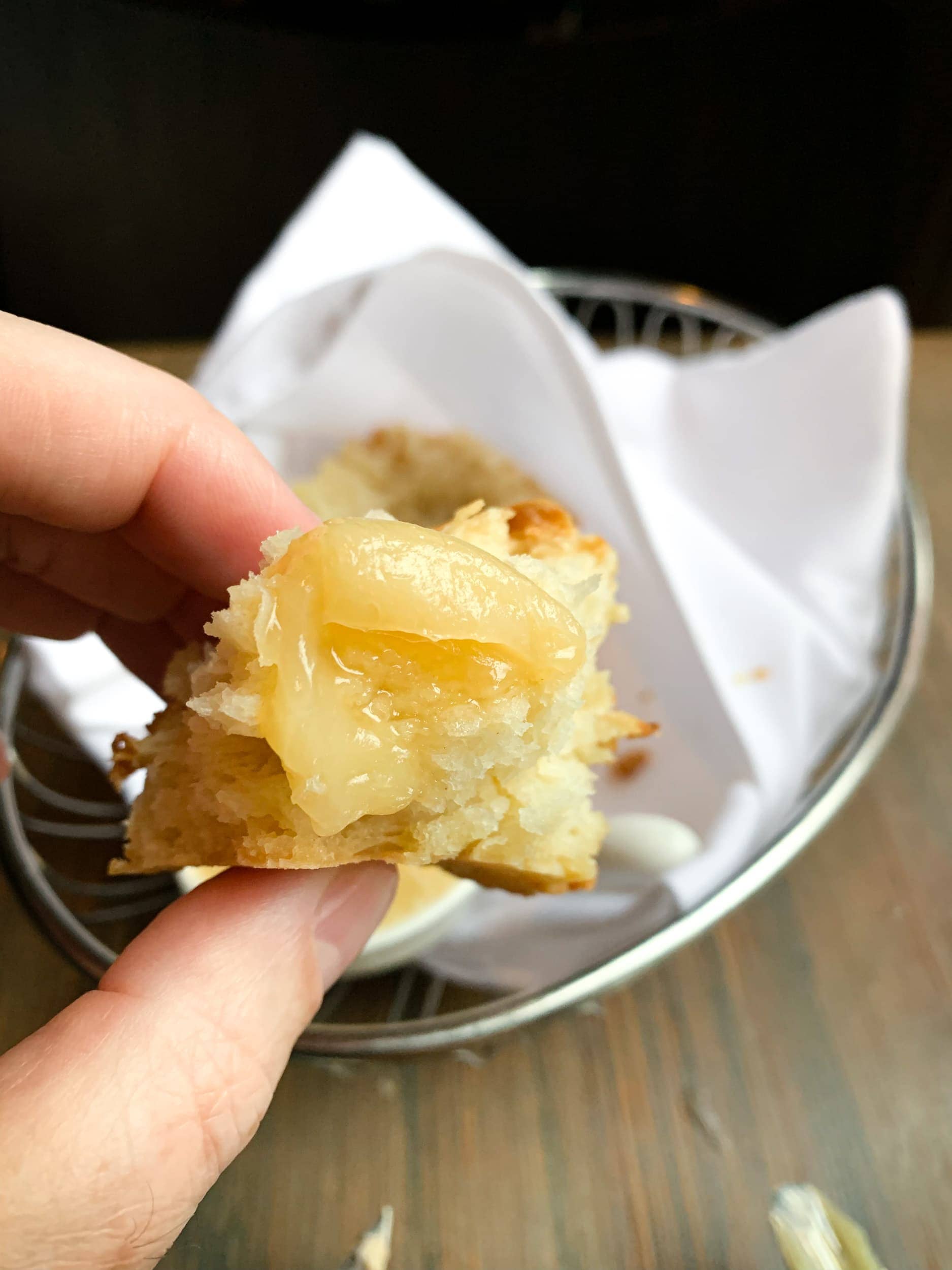 Biscuits are synonymous with southern food, and Olamaie is proud of its signature biscuits.
They're served with a generous portion of smooth, lightly salted honey butter.
For those who love them (which is everybody), they're available for purchase by the half-dozen or through a spin-off shop, Little Ola's Biscuits.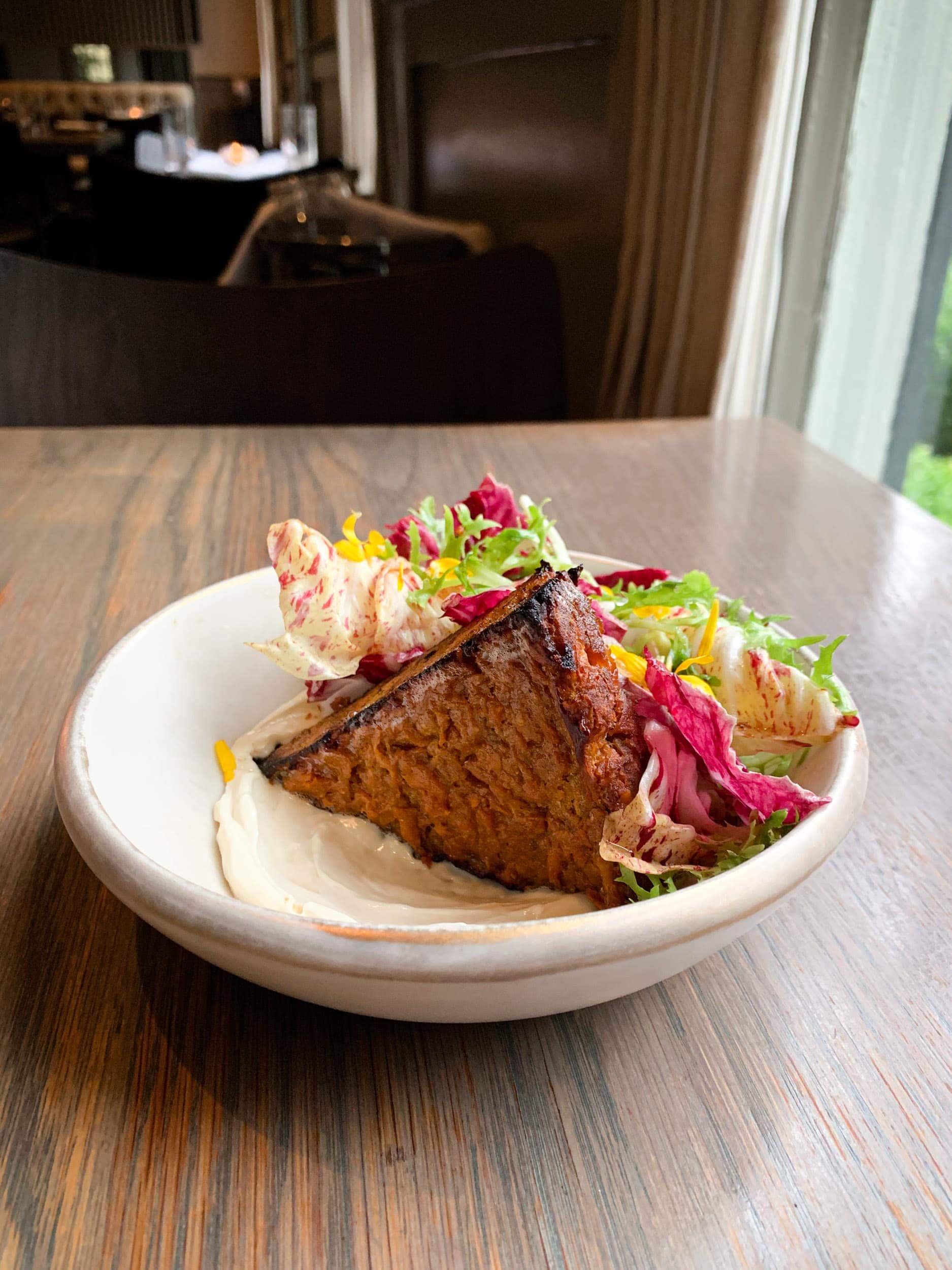 Dinner Menu at Olamaie
Austin is as far south as I've ever lived, yet I can't say I've been to many southern food restaurants here. Maybe that's my own bias for other cuisines that are more familiar.
But perusing the menu at Olamaie, along with my latest trip to New Orleans, has me wanting to prioritize it.
The current dinner menu at Olamaie features small plates of crab rice, hush puppies, spoonbread, and smoked cabbage ($15 to $19).
I ordered the sweet potato pone with whipped Harbison brie, Benton's bacon, and kil't chicories. This was my introduction to pone, and every bite lit up the pleasure centers in my brain.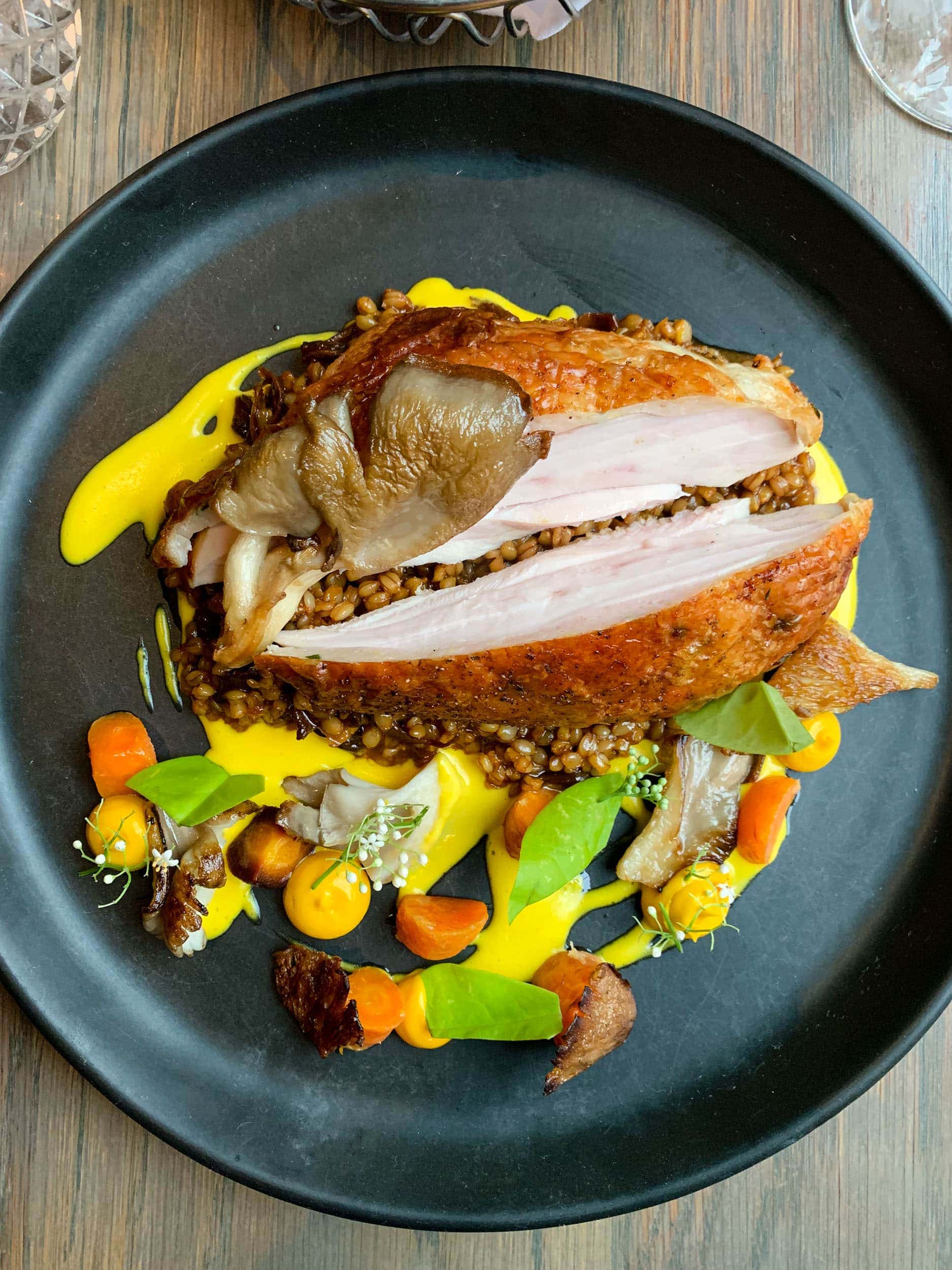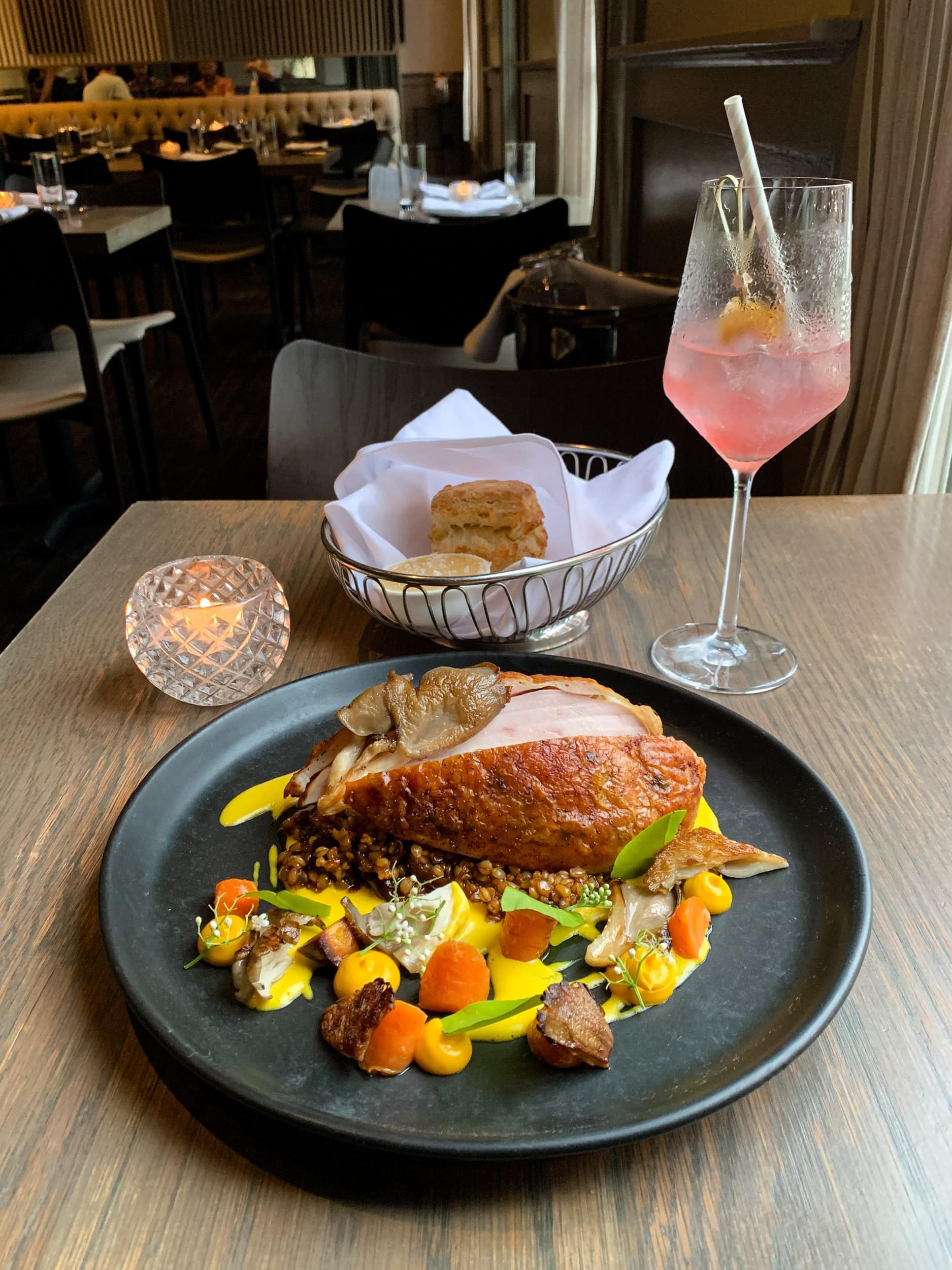 For the main course, I trusted my waitress when she recommended the Dewberry Hills Farm chicken with oyster mushroom, carrot, farro, and bay laurel.
Not mentioned on the menu, and hard to discern in the photos above, is a thin layer of sausage that lines the underside of the chicken skin, creating an extra layer of flavor between skin and meat.
The presentation was stunning. I'm a huge fan of sauces, and how the chicken was plated made me happy.
With the heaviness of the pone and biscuit already weighing on my stomach, I could only eat half the chicken; I took the rest home.
Other main courses on the menu include a Rittenhouse Rye whiskey-brined pork chop with peaches, grouper with Texas onion and green tomato, and an 8-ounce wagyu tenderloin with peppercorn sauce ($30 to $60).
There's a 16-ounce wagyu ribeye for the serious carnivore for $150.
See also: Born and Raised in San Diego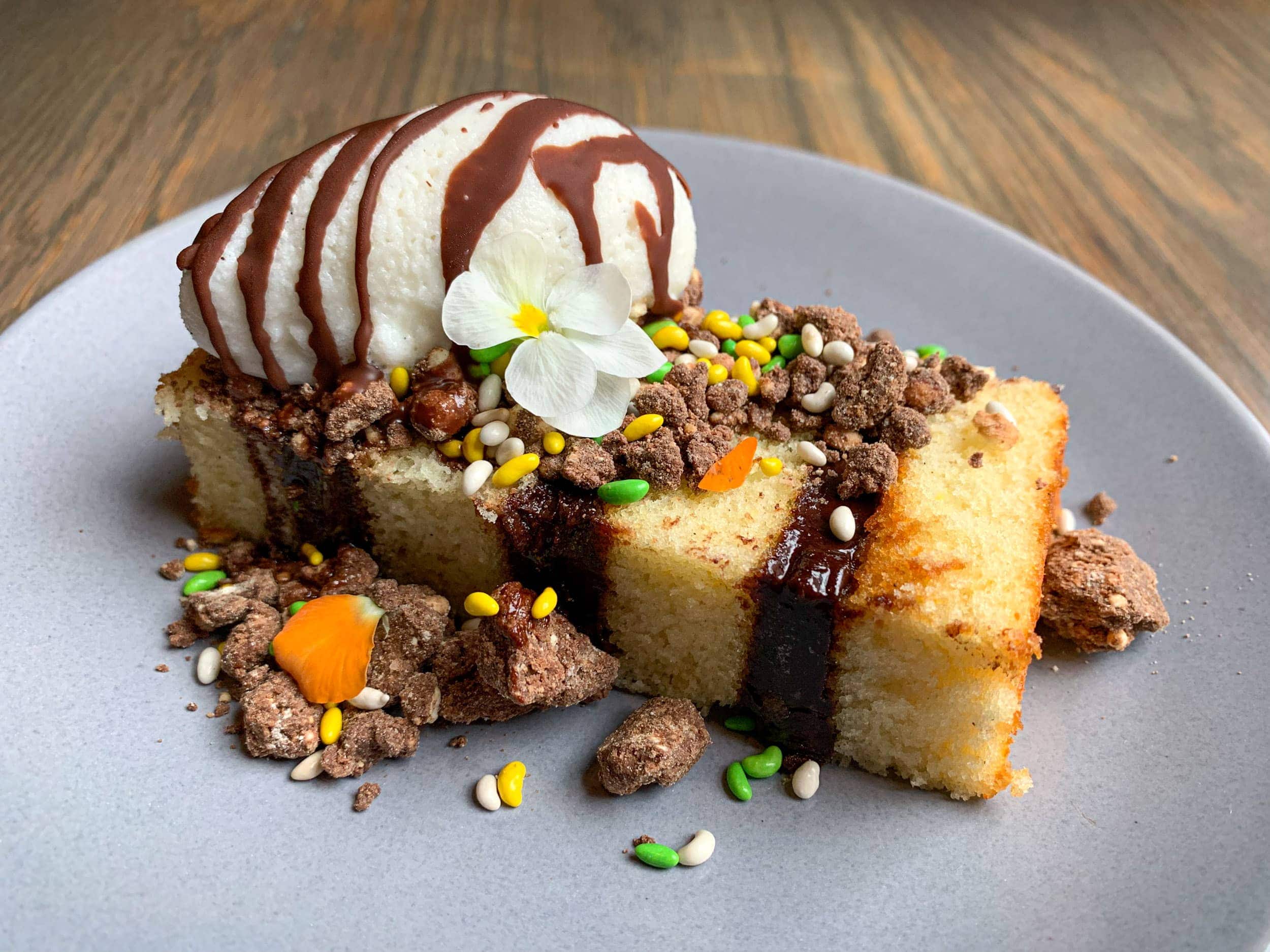 Dessert
As dessert approached, I was on borrowed time. I couldn't finish my entree, but there was no way I'd depart Olamaie without satisfying my sweet tooth.
The waitress explained that the pastry chef's childhood inspired all three of the desserts.
Options included a passionfruit jello with blackberries and whipped cream, a honey vanilla doughnut, and a vanilla cake ($14). I chose the cake.
A generous amount of Cocoa Barry dark chocolate was used for the frosting between layers, satisfying my need for chocolate.
The candied fennel added color and crunch, while the vanilla ice cream complemented it nicely.
Vanilla cake isn't usually a dessert that excites me, but this preparation was excellent.
After I'd wiped my plate clean, I lingered over a cup of decaf coffee a little longer before asking for the bill (totaling $94, not including the tip).
***
I had an excellent experience at Olamaie. While I enjoyed going solo, it's especially well-suited for date nights and special occasions.
The setting, service by the Olamaie team, southern cuisine, and location downtown contributed to why I placed it first on my list of Best Restaurants in Austin.