Located on a tree-lined street in Medellín's El Poblado district, Carmen Restaurant offers customers contemporary cuisine utilizing fresh, local ingredients.
Carmen has been a favorite of mine since my expat days living in Medellín, Colombia, and I'm excited to share it here on Feastio!
I first ate at the restaurant, named after chef-owner Carmen Angel, in 2012.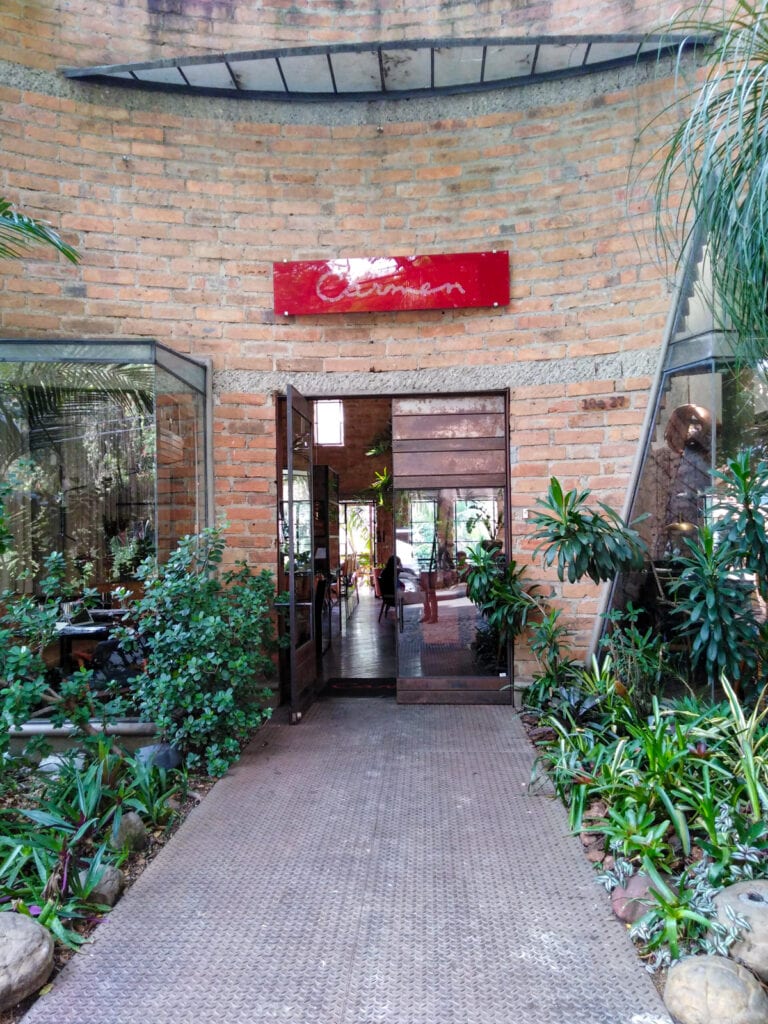 I've since been back many times, most recently during my month-long stay in 2019.
Carmen is Colombian-American; however, she was raised in California, where she was a graduate of the Le Cordon Bleu de San Francisco.
It was in culinary school that Carmen met her husband, Rob Pevitts.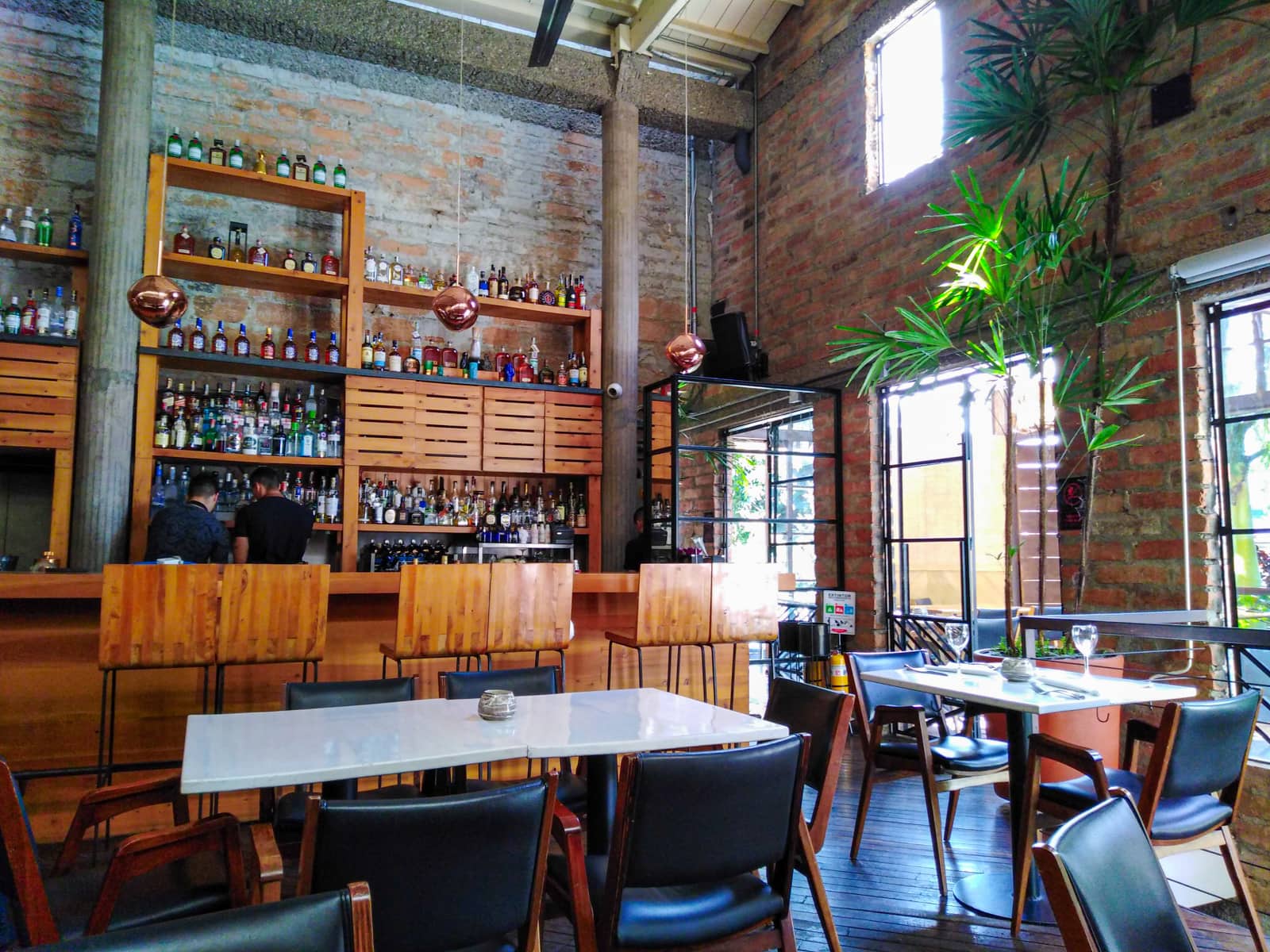 At the suggestion of her father, Diego Angel, the trio moved to Medellín and opened Carmen Restaurant a few blocks from Parque Lleras in 2008.
The timing could not have been more perfect, as Medellín would emerge as an increasingly popular travel destination in the early 2010s.
[Side note: Yours truly contributed to Medellín's growth through a blog, medellinliving.com, which I ran from 2009 to 2016.]
Within a few years, they'd built a loyal following among Colombians and ranked #1 on TripAdvisor.
In 2014, star players from Colombia's national soccer team dined there following their quarterfinal appearance in the World Cup.
The following year, Tom Cruise stopped by for a meal while in town filming American Made.
Carmen offers multiple dining rooms. The main room on the ground floor includes the bar. This is the best spot for people-watching.
Descend a spiral staircase, and you'll pass by a handful of tables with views of the kitchen before entering a small, lush outdoor courtyard.
It's the kind of romantic outdoor seating that lends itself well to marriage proposals. Reserve a table here if you prefer privacy.
Related: Best Restaurants in Medellín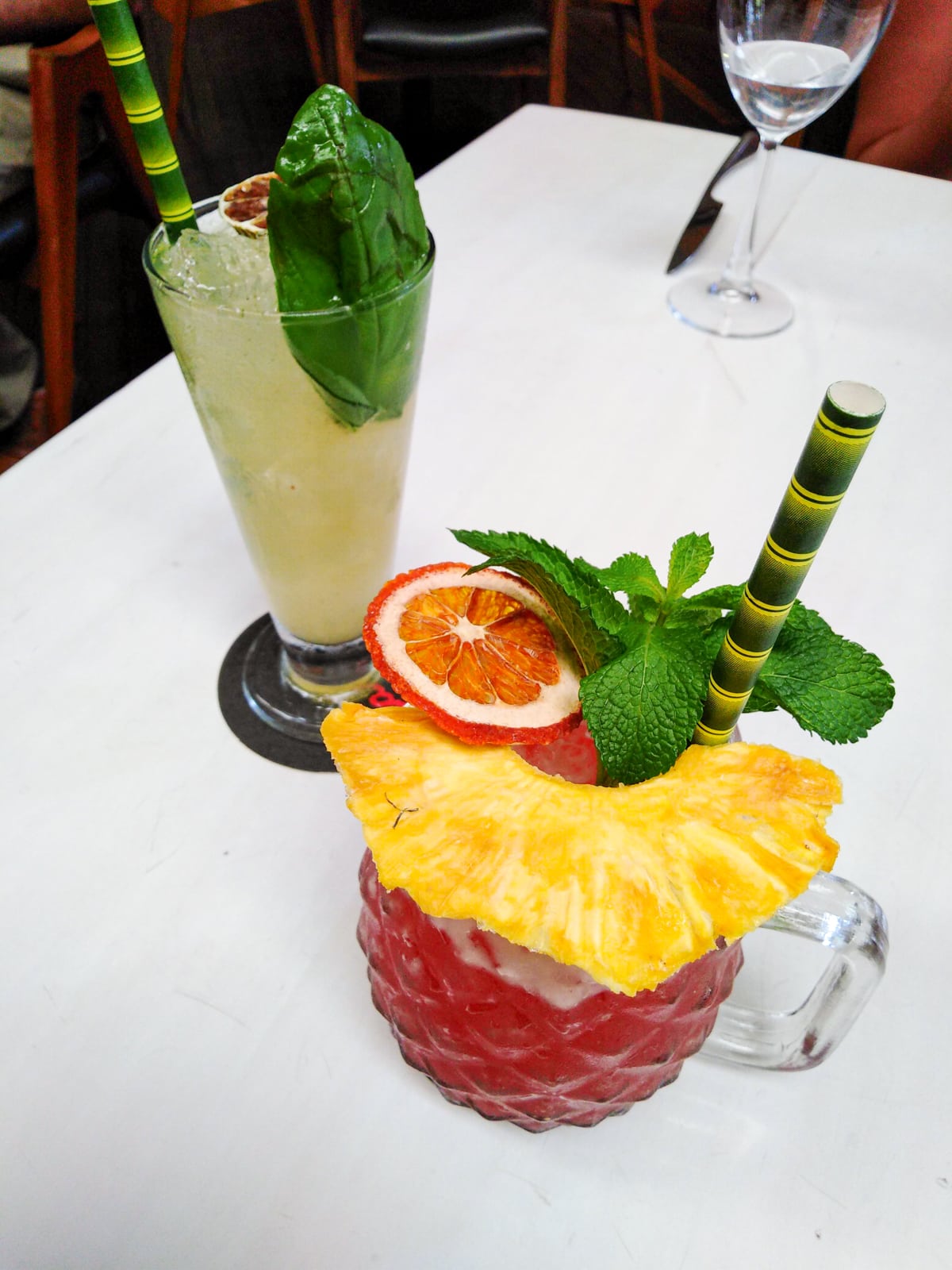 The Menu
Carmen Restaurant has one of the best cocktail programs in Medellín, as far as I'm concerned.
It's on par with what I can find at home in Austin, TX, which says a lot because we have some fantastic cocktail bars.
Pictured front and center at the top of this story is the Zombie made with Havana Club 3 Years, Medellín 8 Años rum, zombie mix, cinnamon and grapefruit liqueur, pineapple, and lime.
Other drinks featured on the 2020 bar menu include a gin and tonic with dehydrated citrus and house-made tonic, Tiki Andino with Absolut vodka and Peruvian pisco, and a Kentucky Mule.
If the signature cocktails don't appeal to you, they've got wine, beer (including Bogotá Beer Company's Chapinero Porter, my favorite Colombian beer), and non-alcoholic drinks.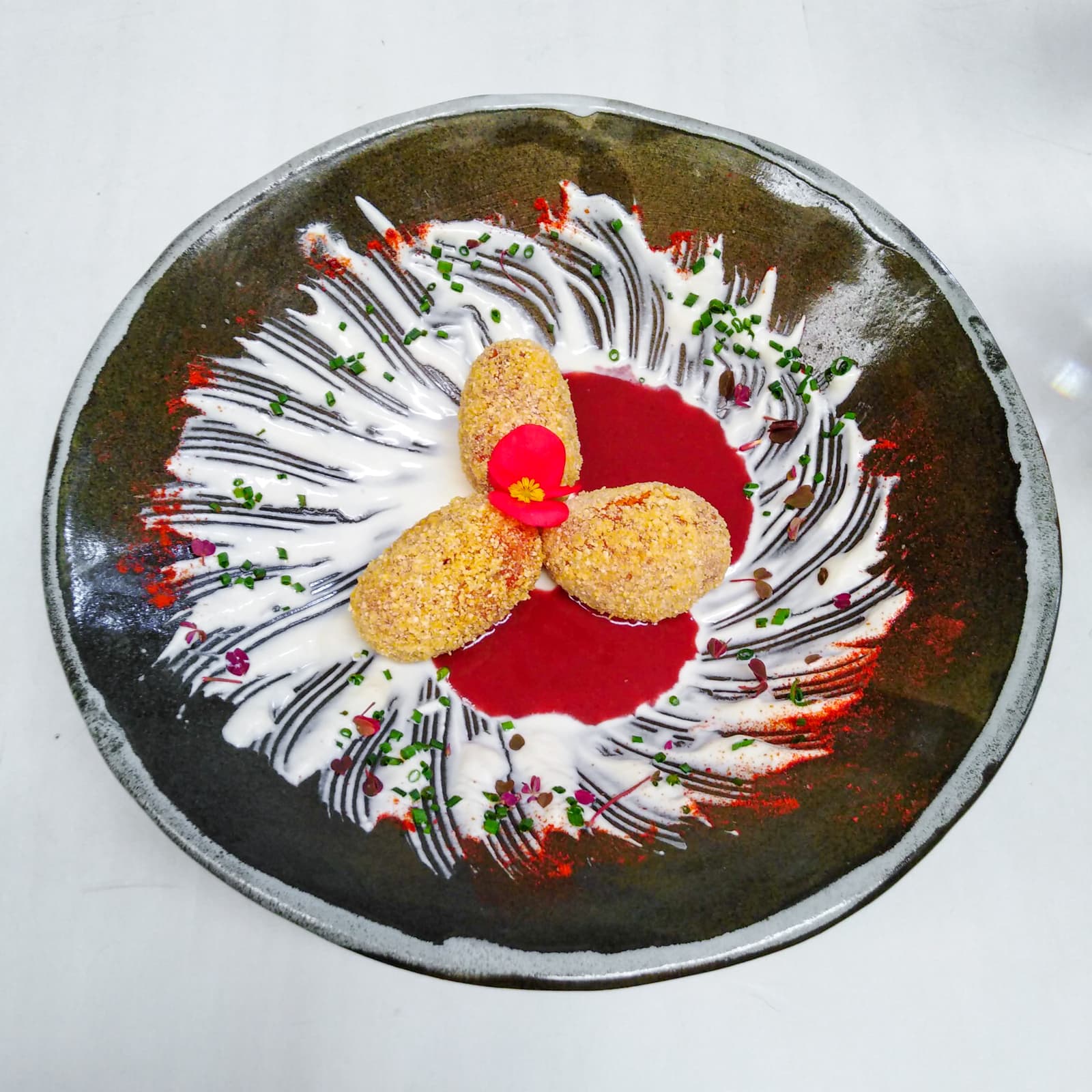 When you're ready to order food, Carmen Restaurant offers an optional five-course tasting menu for 229,000 pesos ($61), available with meat or vegetarian.
Both include wine pairings, making them a fantastic value by U.S. or European standards.
Appetizers include salad, ceviche, octopus, tacos al pastor, and brisket empanadas.
Related: El Cielo - Making Magic in Medellín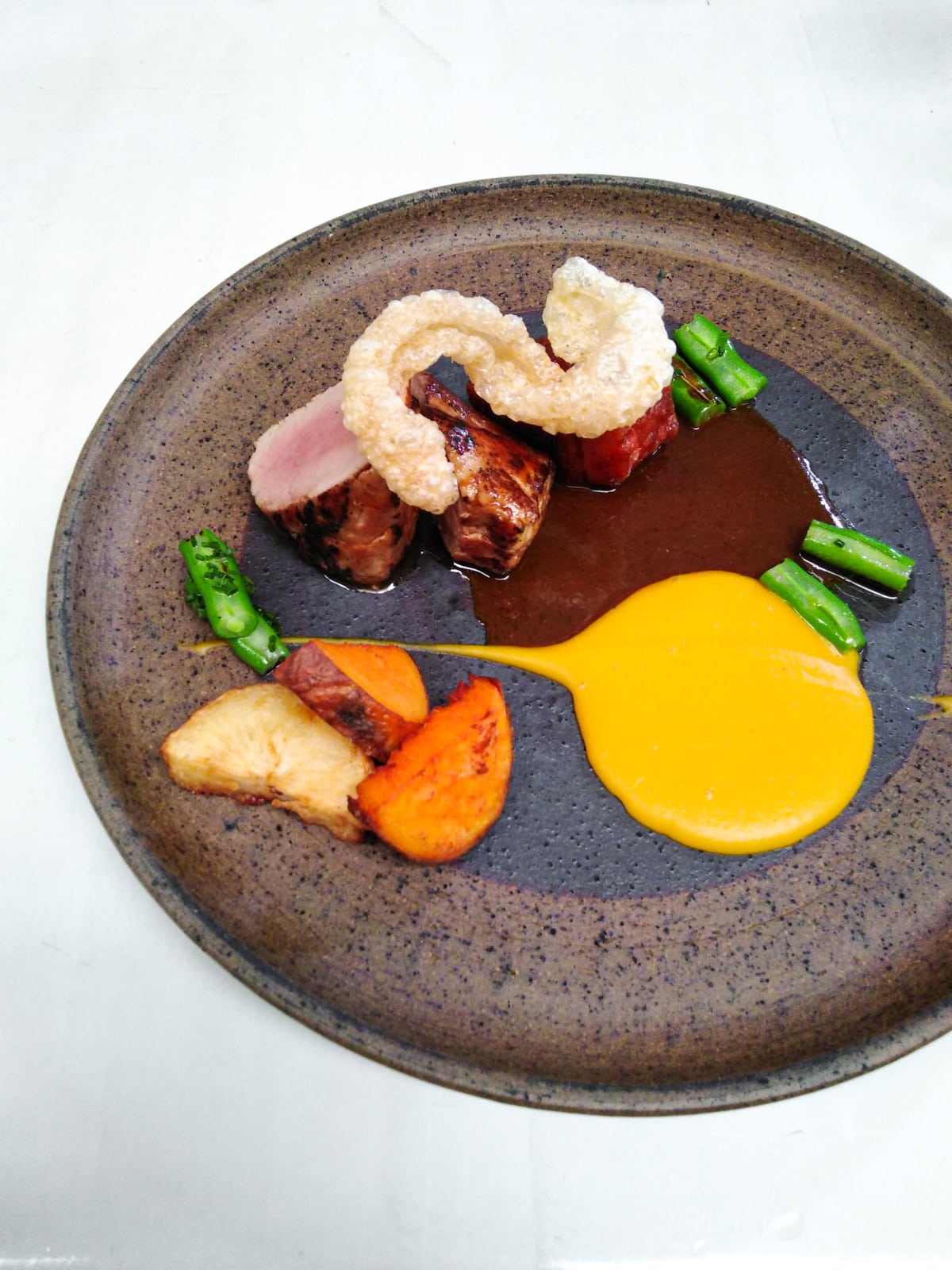 Main dishes include the signature "Cerdo 2 Veces," which means pork cooked in two ways. Tamarind-glazed pork belly and tenderloin are presented with local vegetables.
This is my all-time favorite dish at Carmen and possibly the best pork I've ever eaten; I order it frequently.
Other notable plates include line-caught Pacific fish, a slow-smoked pork rib, ravioli with red wine braised short rib, and a burger with foie gras mousse. I want it all.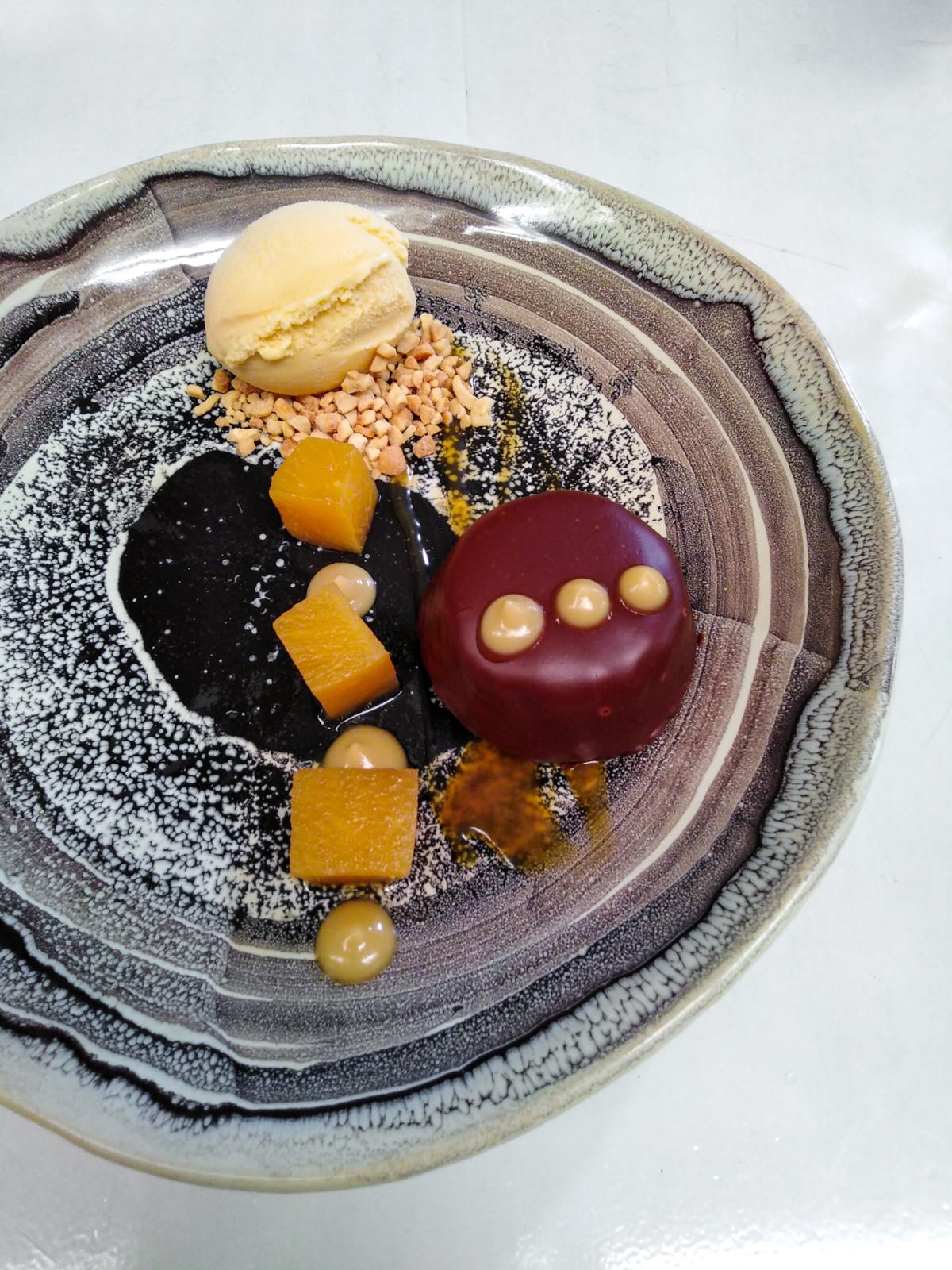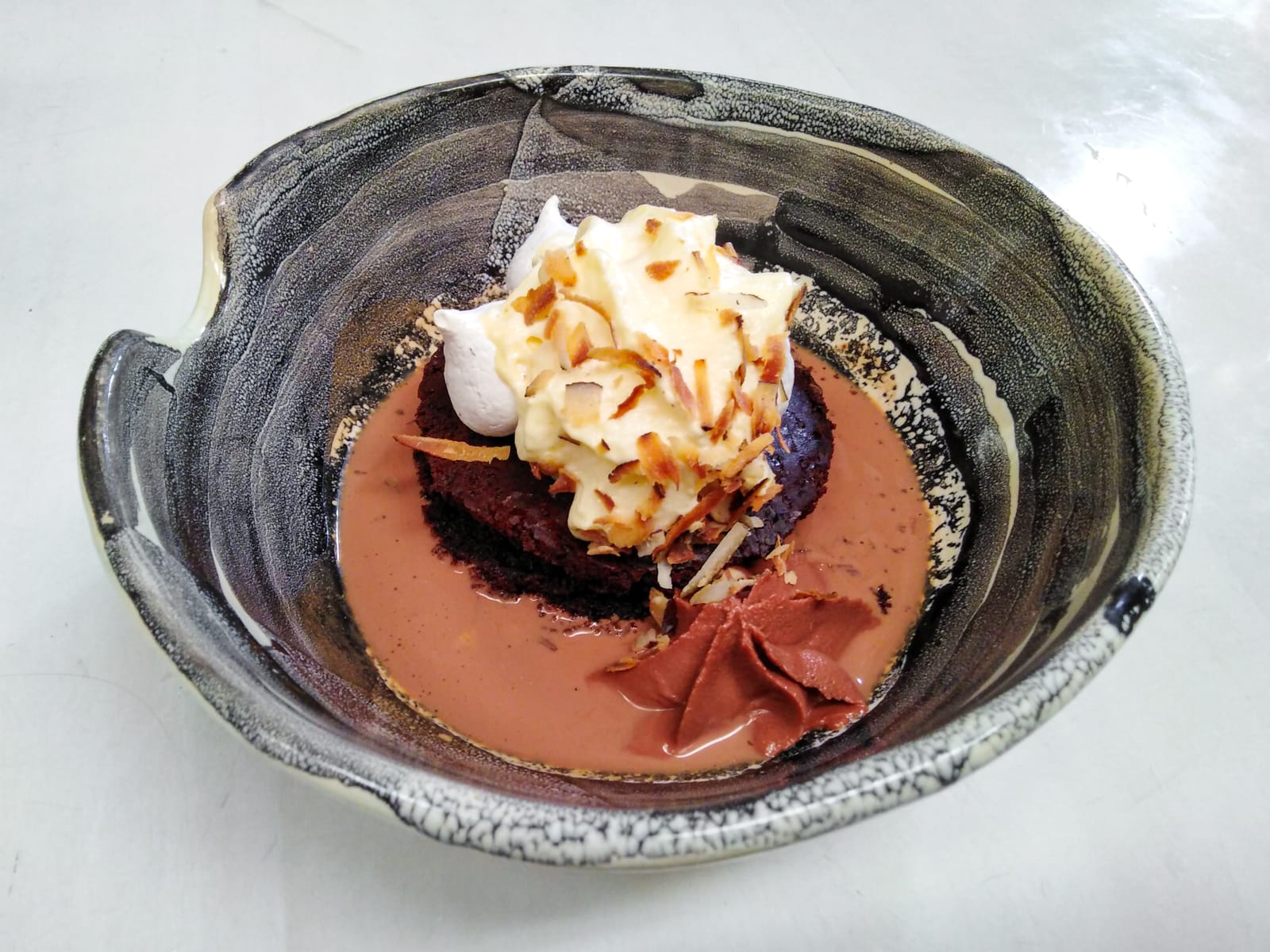 Rob Pevitts is the Executive Chef at Carmen, while his wife is the Executive Pastry Chef and therefore responsible for the delicious dessert menu.
Two choices from my last meal are pictured above. You can't go wrong.
The current menu features a 7 Leches cake, 5 Chocolates dessert, Honey Pie, and ice cream tasting featuring four homemade flavors.
See also: Best Restaurants in Bogotá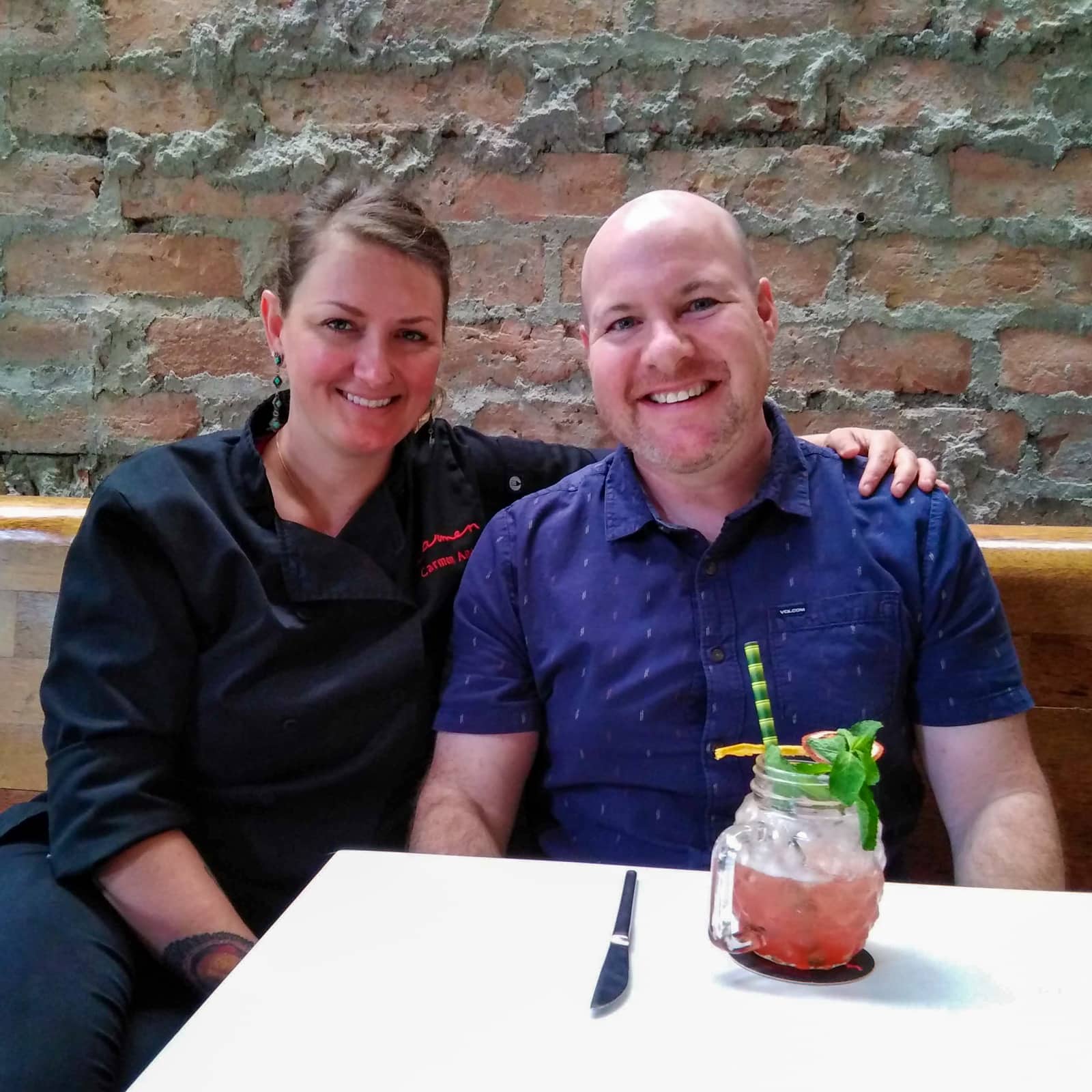 Based on the early success of Carmen Restaurant in Medellín, the team expanded to open a Carmen Cartagena in 2012, followed by Moshi Cartagena in 2017, and Moshi Medellín and Don Diablo in 2018.
Moshi's menu offers Asian-inspired dishes using Colombian ingredients and an equally excellent cocktail menu. Don Diablo is a steakhouse specializing in dry-aged beef.
If I had to pick just one restaurant, I would recommend Carmen. If you enjoy your meal there, check out Moshi Medellín next door.
Plan Your Visit
Website: carmenmedellin.com
Address: Carrera 36 #10A-27, El Poblado, Medellín, Colombia
Dress: Casual
Reservations: Recommended for dinner