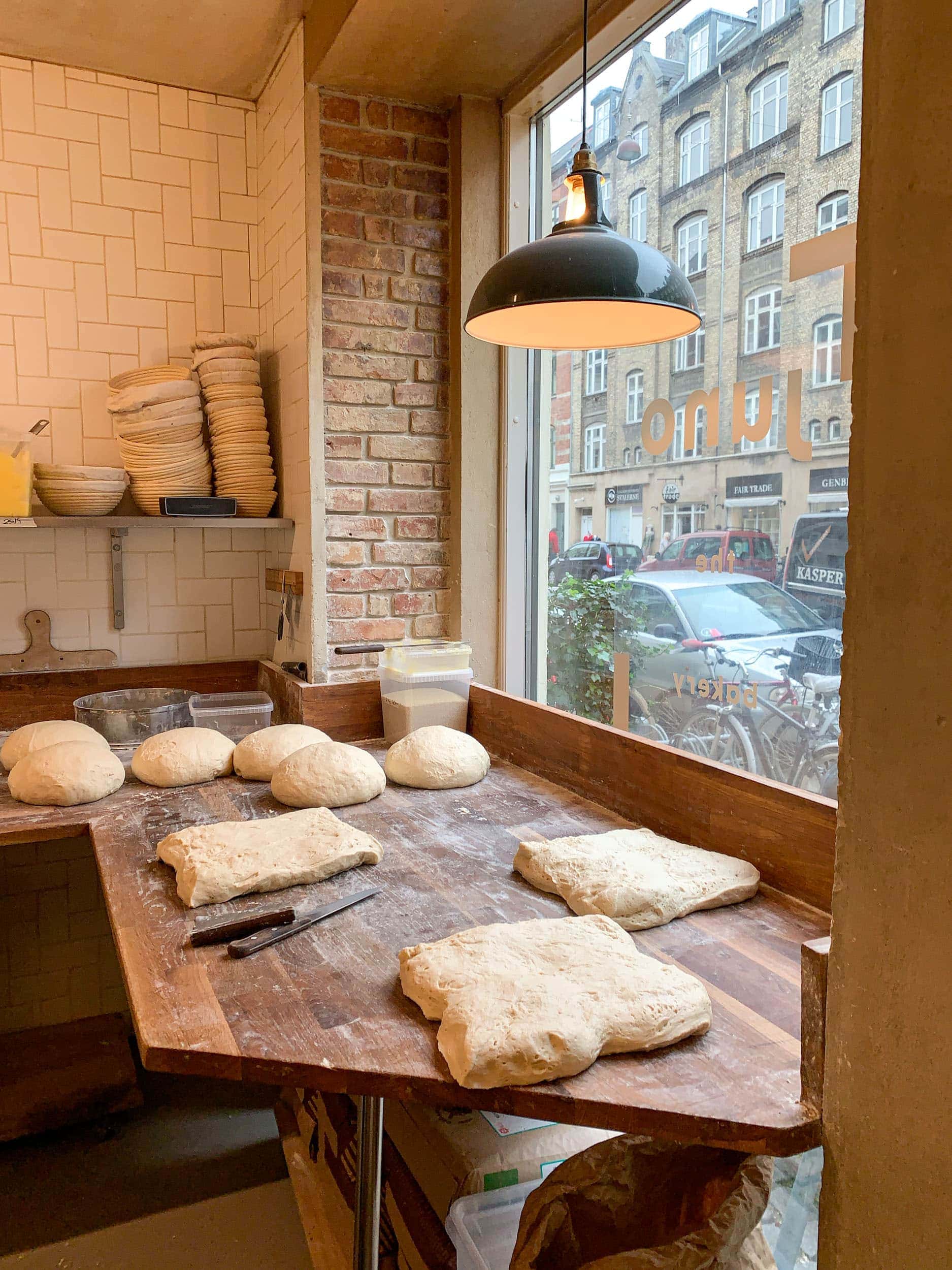 Ever the pastry fan, I made it my mission to seek out the best bakeries in Copenhagen during my trip last fall.
Fresh off several weeks in Sweden, where I adopted the fika tradition of a daily coffee and pastry, I was excited to see what the Danish capital had to offer.
Copenhagen's restaurant scene has been red-hot since Noma rose to prominence.
As alumni of one of the world's best restaurants strike out on their own, some have chosen to open bakeries in Copenhagen.
Let's dive into the buttery goodness they've created.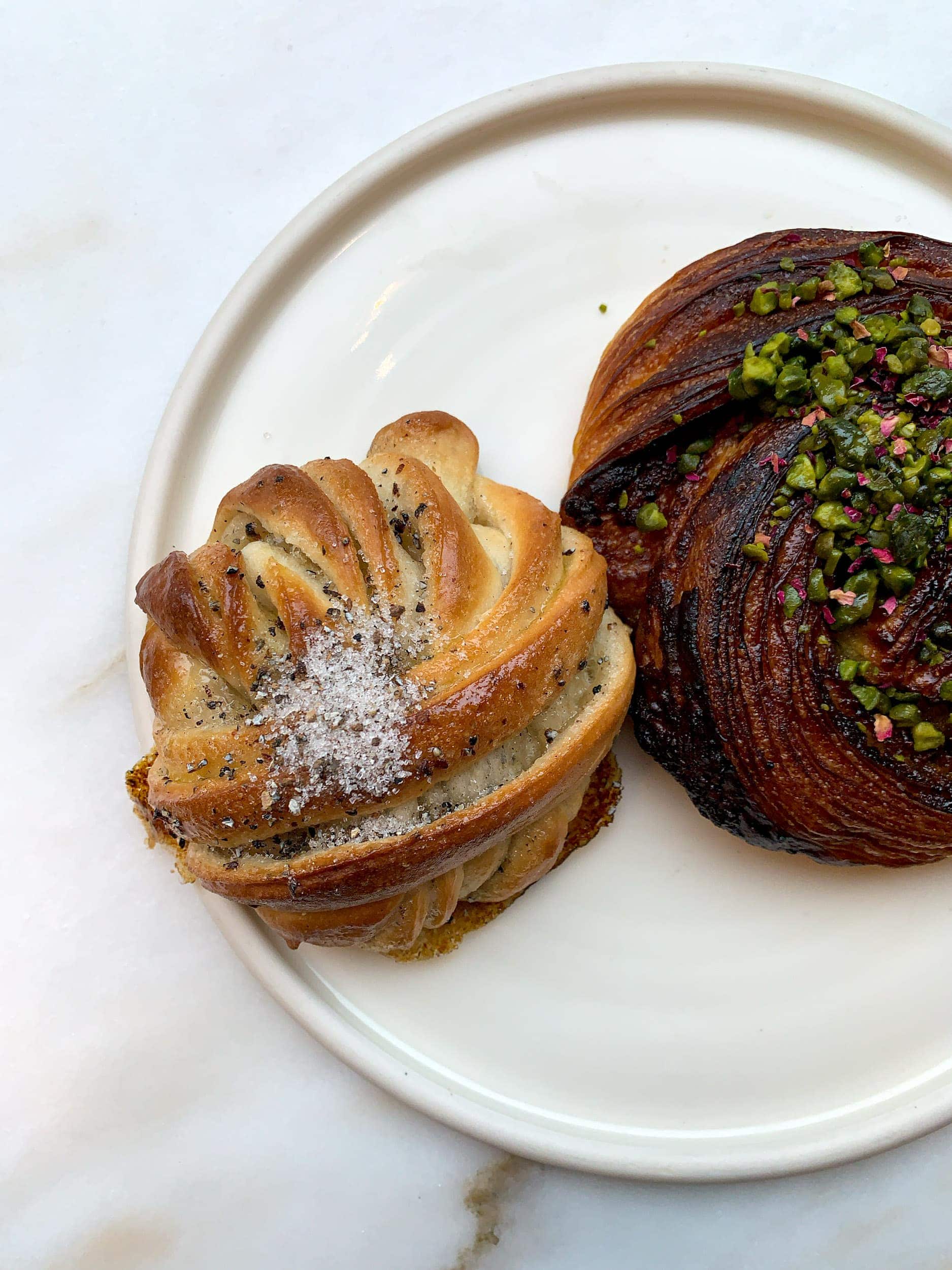 1. Juno the Bakery
Emil Glaser, a former pastry chef at Noma, opened Juno the Bakery in December 2017 in the upscale Østerbro neighborhood.
This little bakery with a big reputation sees a steady stream of customers coming in throughout the day.
As there are only a few seats inside, most take their pastry to go.
I walked over to Juno the Bakery at about 4 pm on a Wednesday, following an epic birthday lunch at nearby Geranium.
I ordered a cardamom bun and pistachio and rose croissant, both of which were heavenly.
In addition to croissants and cardamom buns, Juno the Bakery is known for seasonal pastries like the Swedish semla (with cardamom, marzipan, almonds, and whipped cream) and saffron buns in December.
Hours: Open Tuesday to Saturday from 7:30 am to 6 pm, and Sunday from 8 am to 3 pm. Closed Monday and Tuesday.
Århusgade 48, Østerbro, Copenhagen, instagram.com/juno_the_bakery/
See also: Best Cocktail Bars in Copenhagen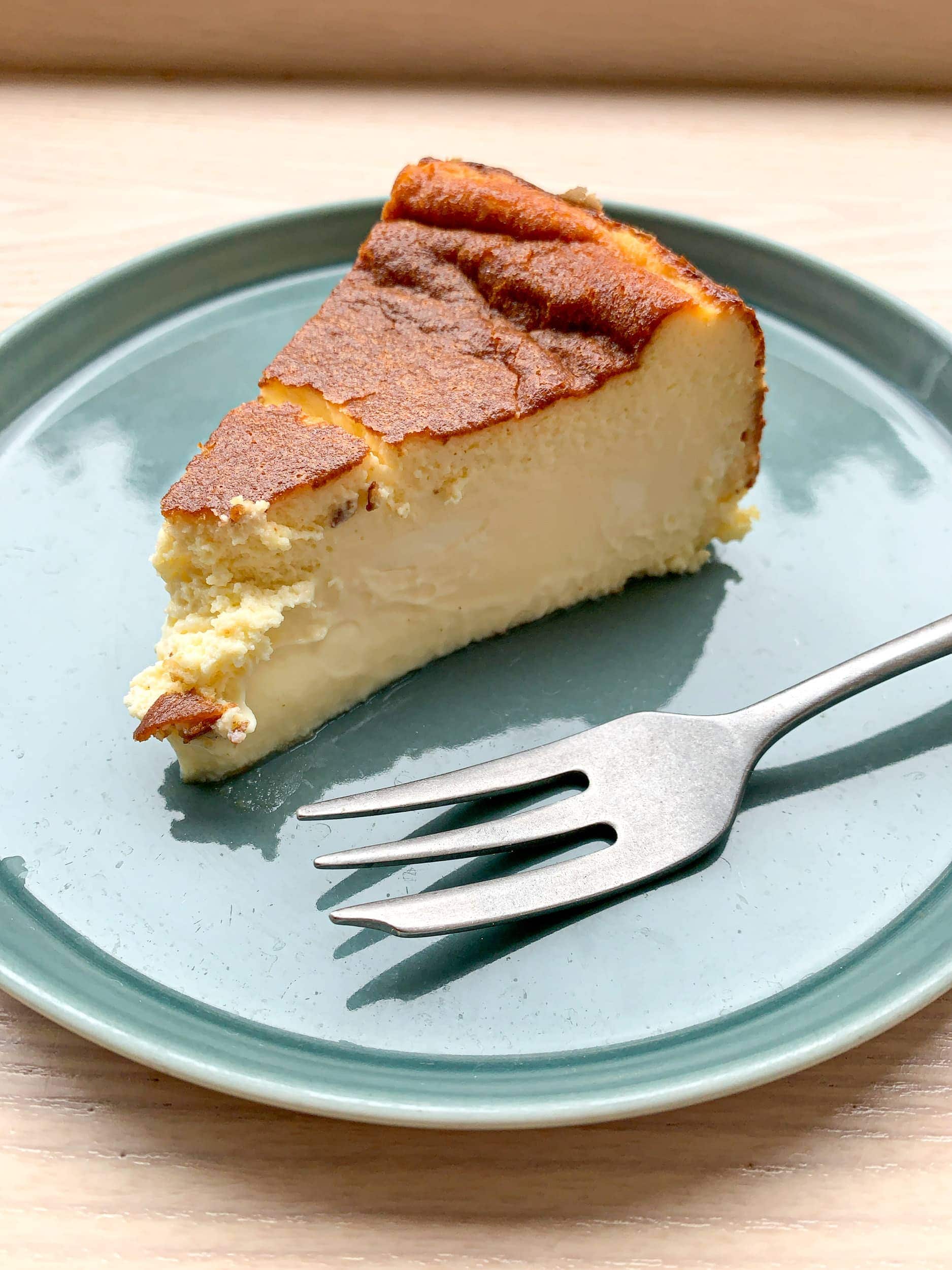 2. Hart Bageri
Richard Hart is a British-born baker who honed his skills as the head baker at the acclaimed Tartine bakery in San Francisco.
He was recruited by Noma's chef-owner René Redzepi to open a bakery in Copenhagen, which would supply Hart's popular sourdough bread to the restaurant.
In September 2018, after relocating his family to Copenhagen, he opened Hart Bageri in the Frederiksberg district.
Everything in the bakery is made by hand during daylight hours, ensuring customers get the freshest possible pastries and bread, as well as a chance to see the bakers in action.
On the day after my birthday, I began my day at Hart Bageri with a small sausage-wrapped croissant with herbs and fennel and a cardamom croissant.
Both were delicious, and I didn't want to leave the small bakery, so I approached the counter again and asked for a recommendation.
The gluten-free chocolate cake was calling out to me, but it was the cheesecake that the gentleman suggested, and I ordered accordingly.
My understanding of cheesecake (having grown up in New York) was shattered when I took a bite of Hart Bageri's cheesecake.
The texture was silky smooth like a mousse. Later, I discovered this style is known as Basque cheesecake. It's from Spain, and it's exquisite!
Hours: Open Monday to Friday from 7:30 am to 6 pm, and Saturday and Sunday from 8 am to 5 pm.
Gl. Kongevej 109, Frederiksberg, Copenhagen, hartbageri.com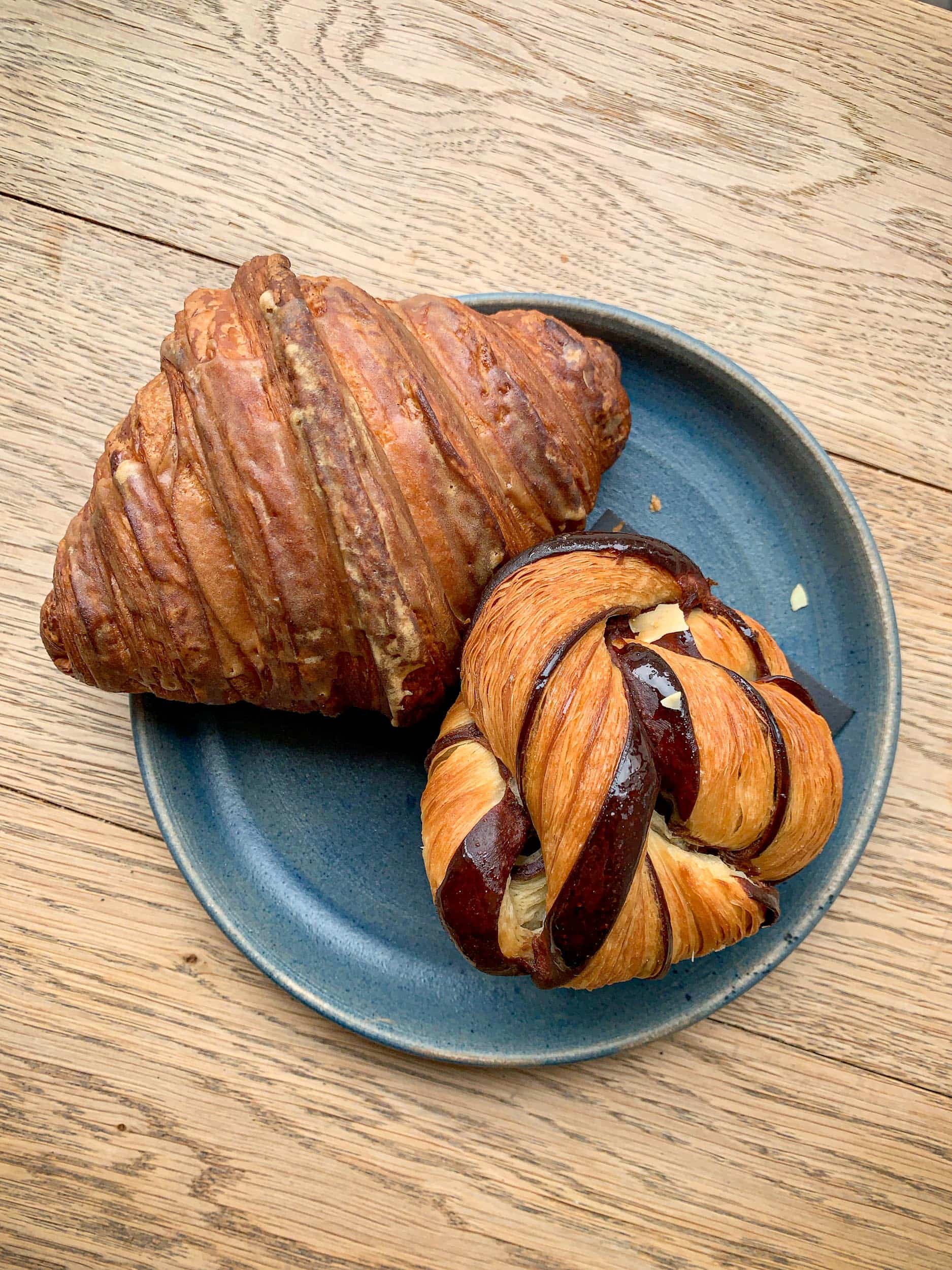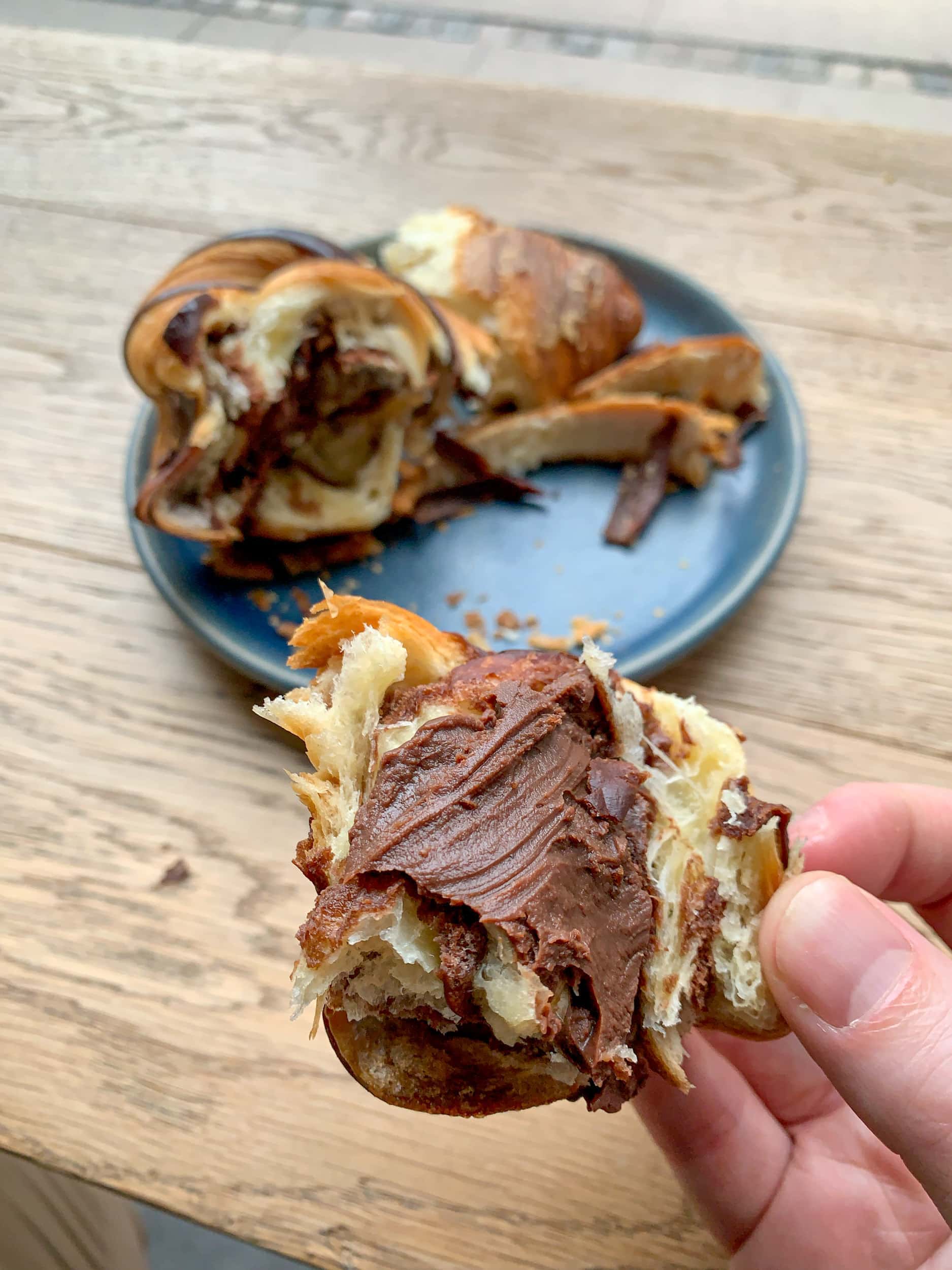 3. Andersen & Maillard
Andersen & Maillard is a coffee roaster and bakery opened by Milton Abel, another former Noma pastry chef.
I walked here from Hart Bageri, stopping to visit Hans Christian Andersen's grave in the nearby cemetery along the way.
Of the bakeries in Copenhagen I've listed so far, Andersen & Maillard is the most spacious. It felt more like I was in a cafe than a bakery.
I was here to try the incredible-looking chocolate croissant filled with chocolate ganache. I can report that it's worth the trip alone.
I also tried the espresso-glazed croissant, though it didn't do much for me.
They do kick it up a notch in the warmer months by serving soft ice cream in the espresso croissant (instead of using a cone).
Now that's something I'd want to try after my experience with gelato and bread in Bologna.
Hours: Open daily from 7 am to 7 pm.
Nørrebrogade 62, Nørrebro, Copenhagen, andersenmaillard.dk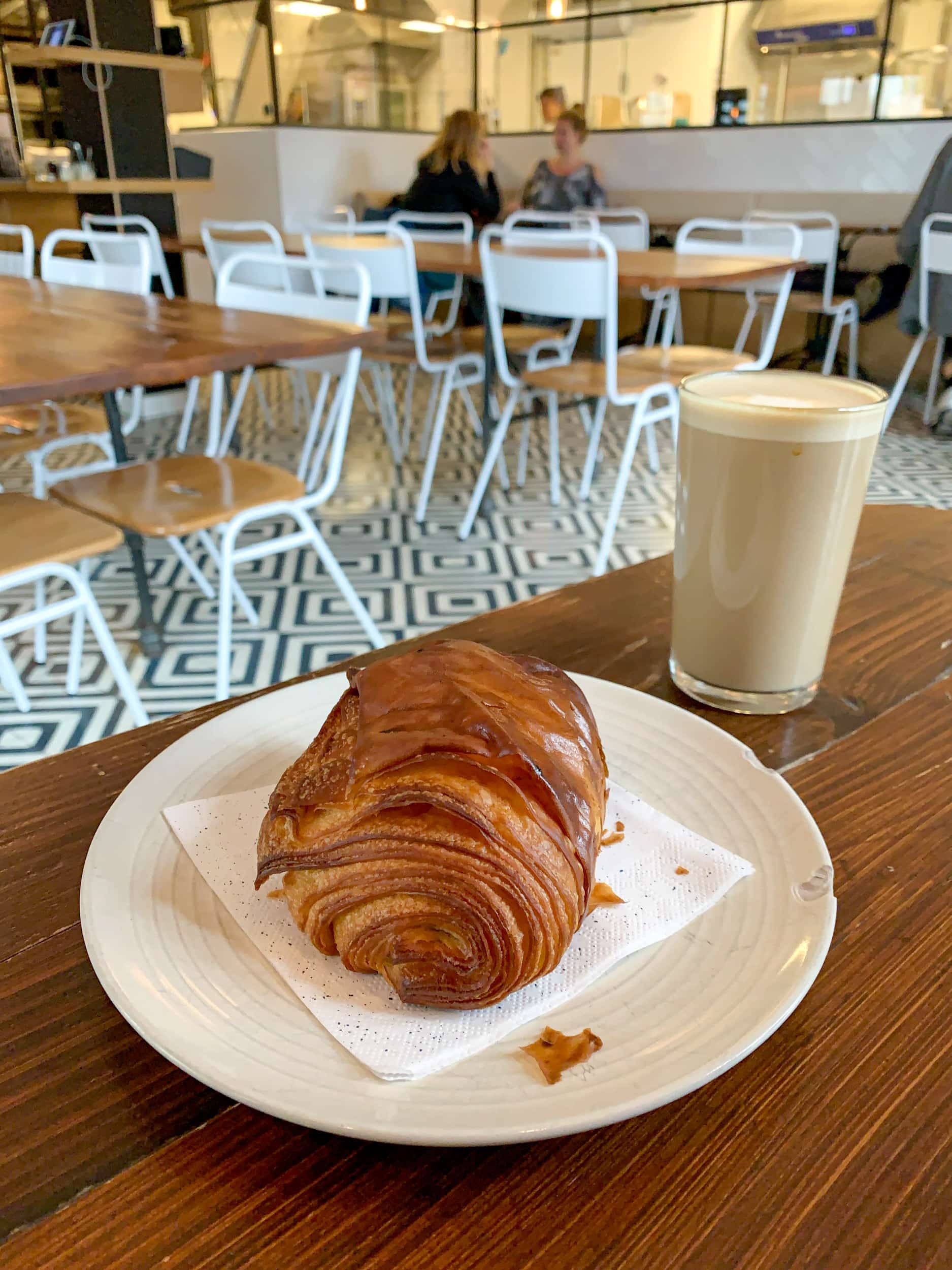 4. Mirabelle Bakery
A few blocks north of Andersen & Maillard is Mirabelle Bakery, which belongs to Italian chef Christian Puglisi's family of restaurants in Copenhagen.
At this point, it perhaps comes as no surprise that Puglisi is another Noma alum.
I first experienced Mirabelle's baked goods a few days earlier, as their sourdough bread is served at Relae, a Michelin-star restaurant.
On my last full day in Copenhagen, I stopped by to try a pastry, opting for a pain au chocolat (my favorite).
The dough was beautifully layered and baked to perfection. The outer layers flaked away as I tore into the soft center.
Unlike the other bakeries on this list, Mirabelle is also a restaurant, serving breakfast and brunch from 8:30 am to 11:30 am daily (and until 3 pm on Saturday and Sunday).
Fresh herbs and vegetables are picked daily from Farm of Ideas, Puglisi's organic farm 50 km north of the city.
Hours: Open daily from 7:30 am to 9 pm.
Guldbergsgade 29, Nørrebro, Copenhagen, mirabelle-bakery.dk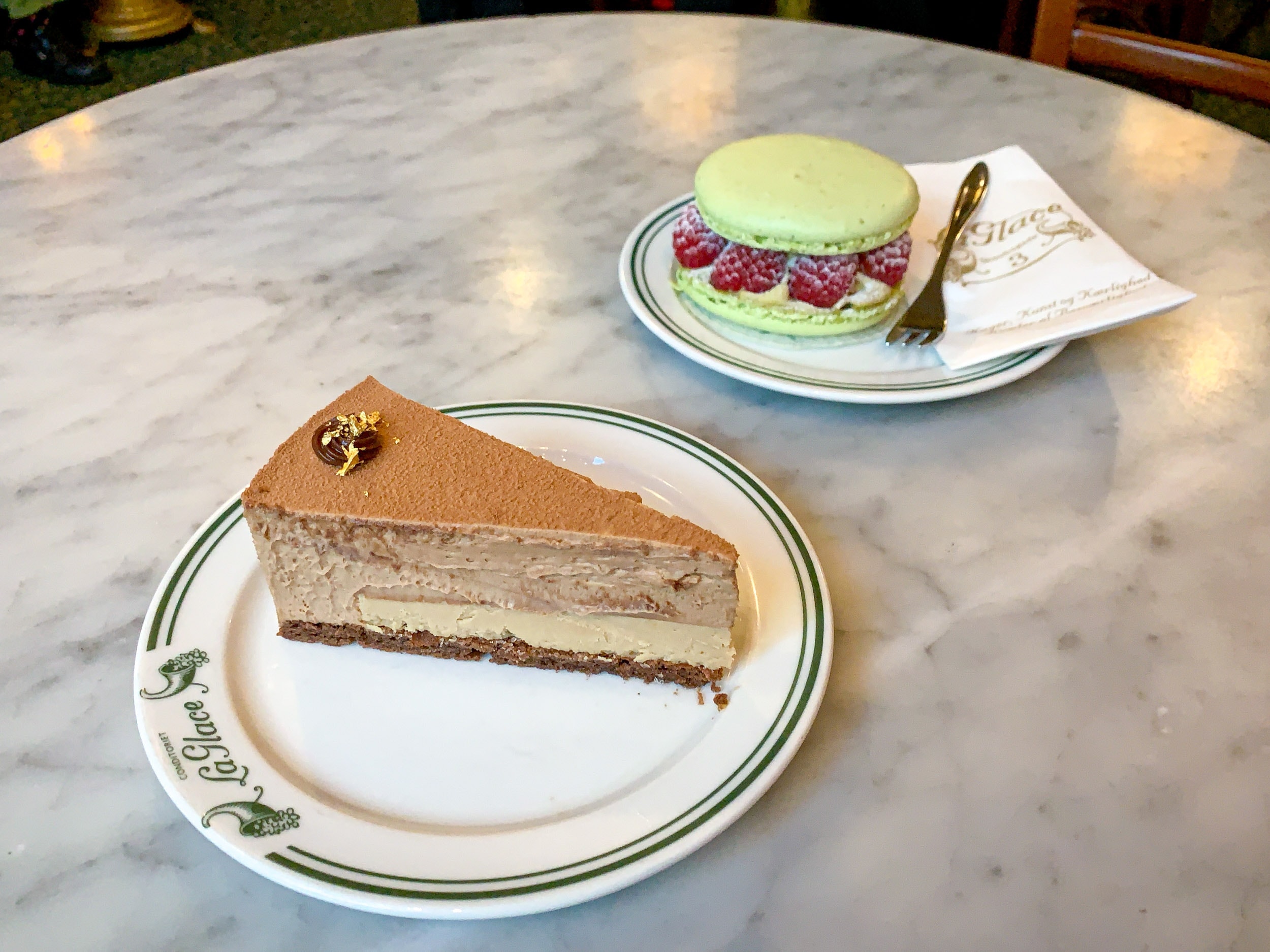 5. Conditori La Glace
Centrally located near Copenhagen Cathedral and dating back to October 8, 1870, Conditori La Glace is the oldest bakery in Denmark.
The historic patisserie features original furniture from 1890 and a 1924 interior.
Customers order from the extensive menu at a counter near the entrance and are then free to sit wherever they can find a seat.
The HC Hat with caramel mousse, lemon-caramel ganache, and chocolate sponge cake was divine.
The Harmonie with two pistachio macarons, fresh raspberries, and pistachio cream looked fancy; however, I quickly made a mess trying to eat it.
Hours: Open Monday to Friday from 8:30 am to 6 pm, Saturday from 9 am to 6 pm, and Sunday from 10 am to 6 pm.
Skoubogade 3, Copenhagen, laglace.dk
***
As you can see, the best bakeries in Copenhagen have a lot in common, namely pastry chefs and owners who either worked at Noma or partnered with the world-famous restaurant.
There were a few more highly recommended bakeries that I didn't have time to visit.
When I return to Copenhagen, these are the places I'd check out next: