If you're looking for the best fried chicken in New Orleans, look no further than Willie Mae's Scotch House.
Located in New Orleans' historic Treme neighborhood, this humble restaurant, which began as a bar, barbershop, and beauty salon in 1957, has served soul food at the current location since the early 1970s.
In 2005, its proprietor, Ms. Willie Mae Seaton, was honored for her life's work with a James Beard Award for "America's Classic Restaurant for the Southern Region."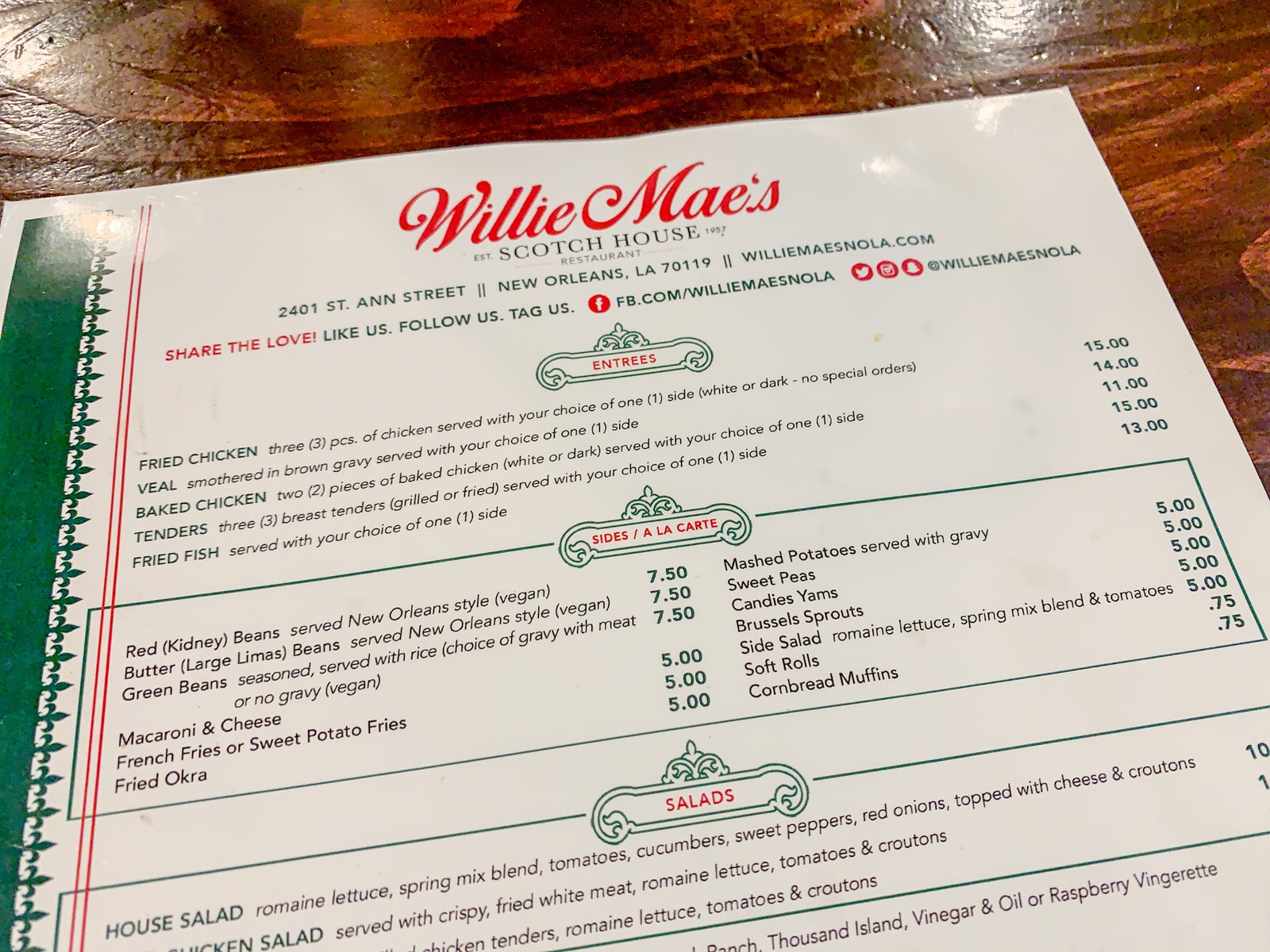 A few years later, this accolade was followed by The Food Network and Travel Channel naming Willie Mae's "America's best fried chicken."
I made it a point to stop by Willie Mae's for lunch during my March 2019 trip to New Orleans.
I arrived a few minutes after 10 a.m. on a Monday, and the neighborhood restaurant was already beginning to fill up.
So much for thinking fried chicken for breakfast was anything less than a terrific idea.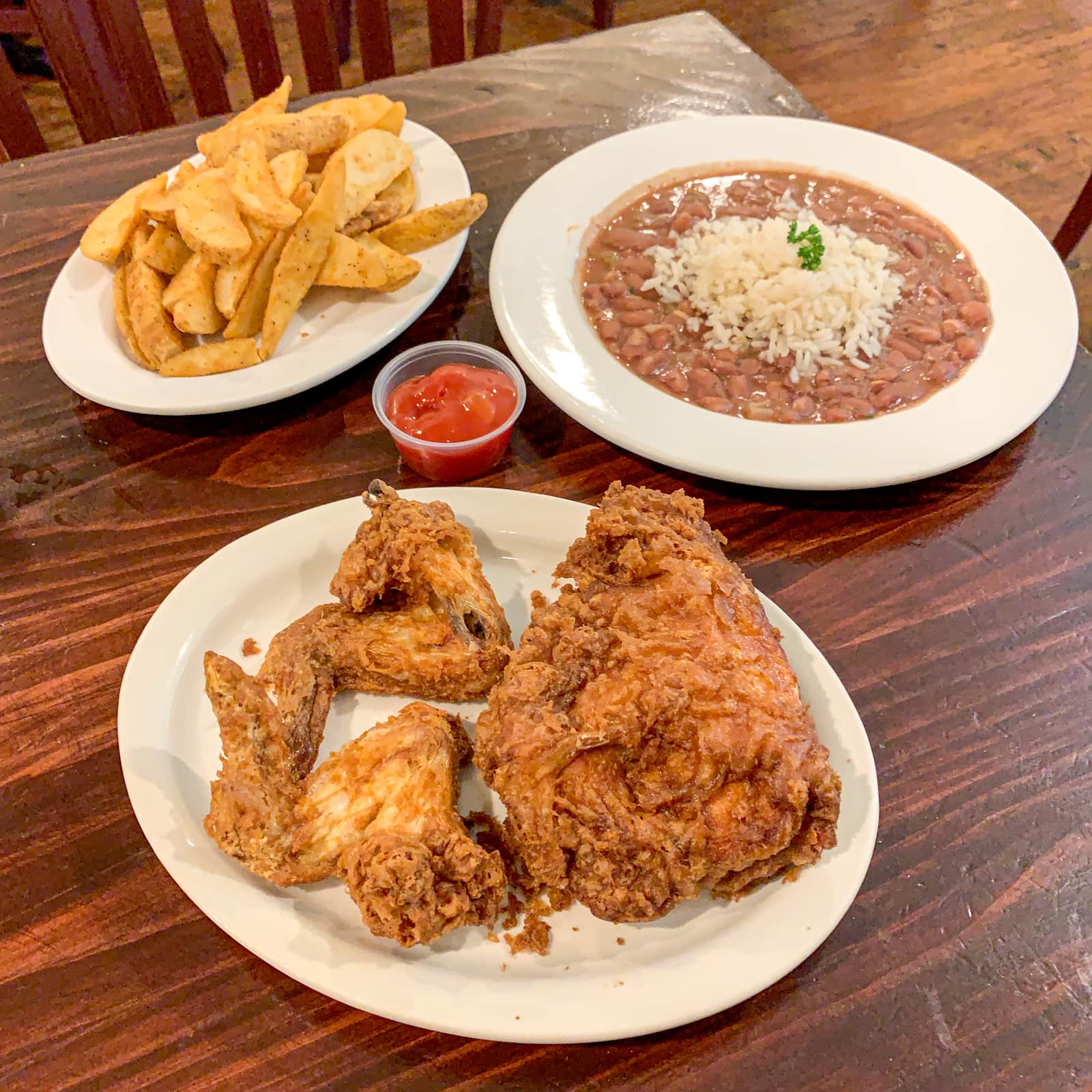 For $15, I got a three-piece order of Willie Mae's famous fried chicken, plus my choice of a side dish. I went with the red beans and rice traditionally eaten on Mondays in New Orleans.
When I asked the waitress how that custom came to be, she suggested the red beans and rice were leftovers from the weekend's cooking.
Not realizing how much food I'd be getting, I also ordered a side of French fries ($5) and a corn muffin (75 cents).
Related: Dooky Chase's Creole Cooking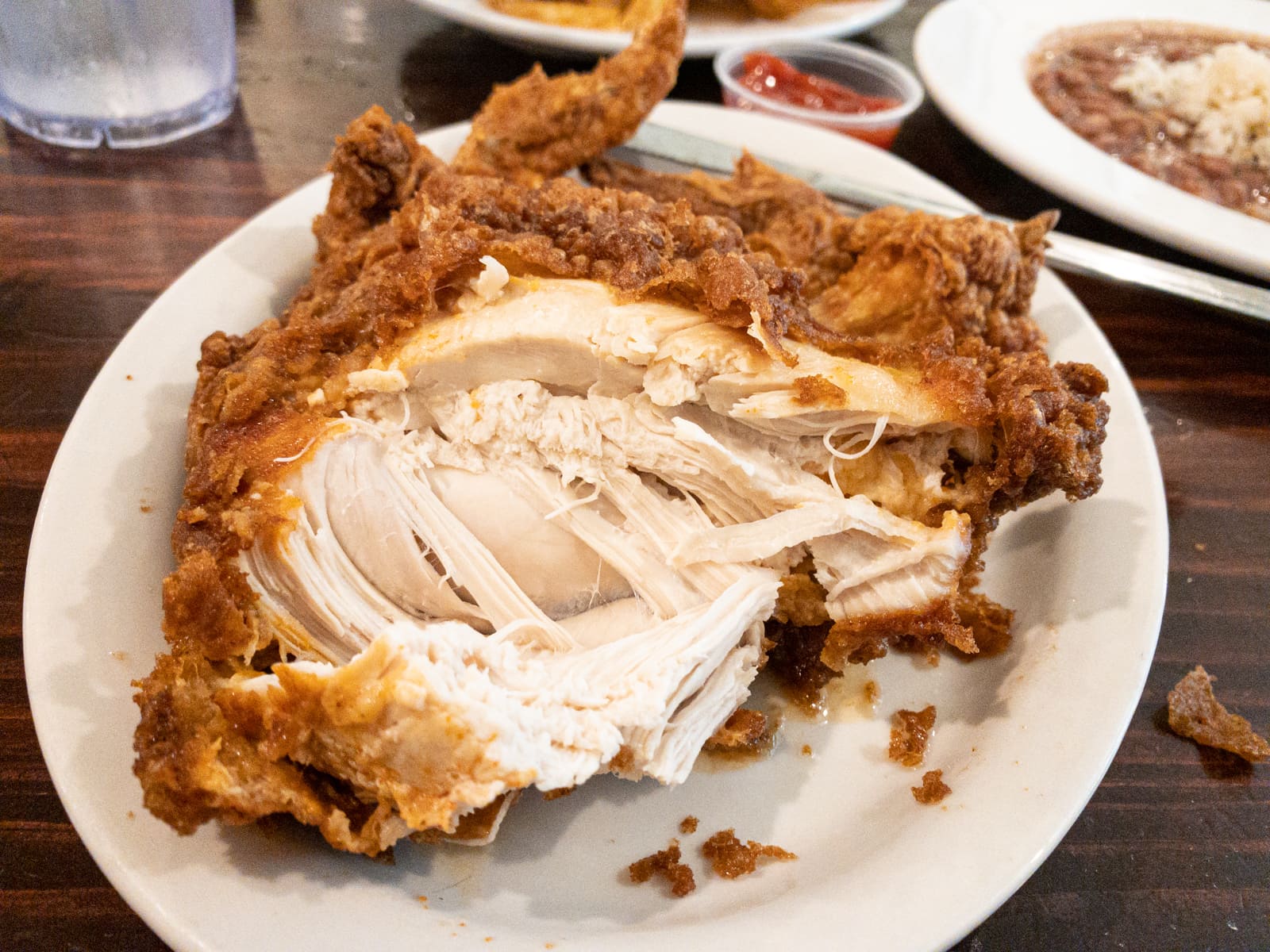 When the plates arrived, I was WOW'd by the sheer size of the fried chicken breast. It was humongous!
I began stripping away meat with my bare hands, gobbling it up as fast as possible.
The secret wet-batter recipe is distinctly spicy, a kick that sets it apart from any other fried chicken I've eaten in my years on planet Earth.
As I continued to work my way through the white breast meat, I understood why Willie Mae's is known to offer the best fried chicken in New Orleans and was named the best in America.
The two wings were significantly smaller, so I didn't spend much time on them. The red kidney beans and rice were fine, as were the fries and corn muffins.
Related: Best Restaurants in New Orleans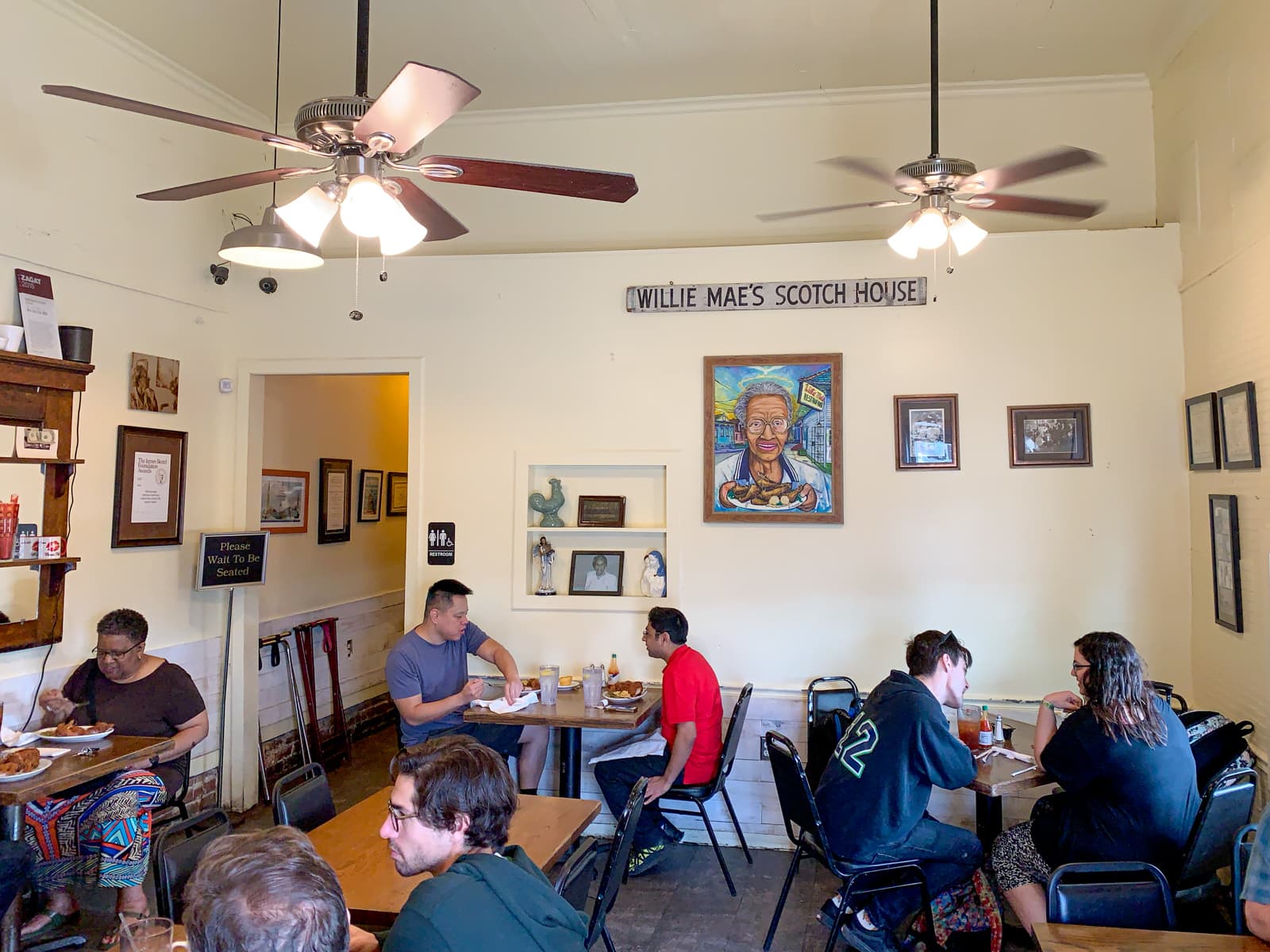 Willie Mae's atmosphere is notable for its mix of locals and tourists, all with a shared love for tender, juicy fried chicken.
A portrait of the matriarch, Ms. Willie Mae Seaton hangs in the front dining room; she passed away in 2015 at 99.
Her great-granddaughter, Kerry Seaton, now runs the restaurant with her husband.
They're also responsible for opening a second location, Willie Mae's Grocery and Deli (7457 St. Charles Ave).
For more info on this award-winning restaurant serving Louisiana cuisine, check out williemaesnola.com.
Willie Mae's Scotch House, 2401 St Ann St, New Orleans