My journey to experience the world's best restaurants began in 2010 while living in Medellin, Colombia.
I'd read about a restaurant called El Cielo ("The Sky"), run by a young Colombian chef specializing in molecular gastronomy.
Juan Manuel Barrientos was using the avant-garde techniques practiced at El Bulli, the famed (and now-shuttered) Spanish restaurant I'd seen featured on No Reservations.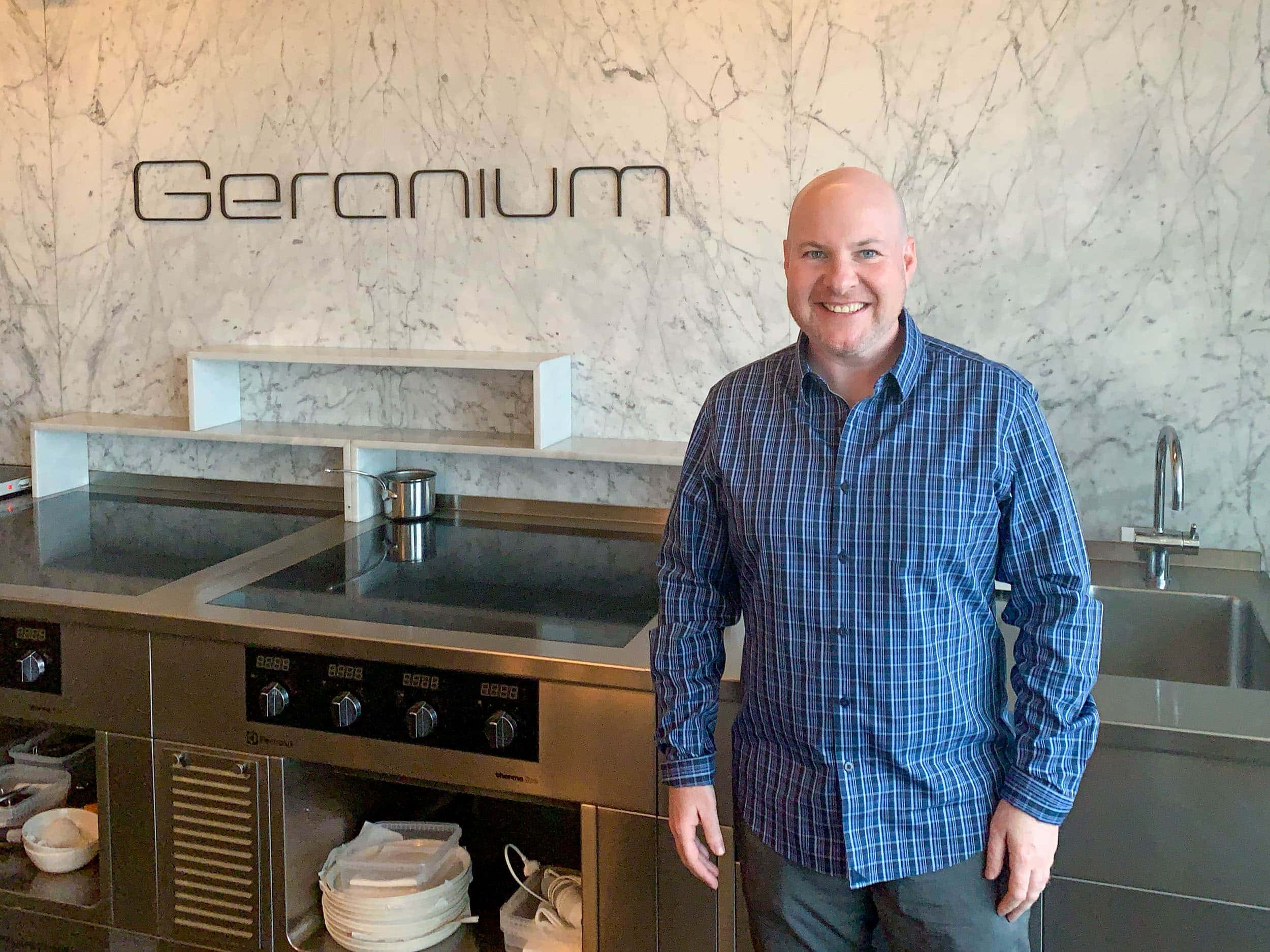 I suggested El Cielo for dinner with a new friend, an American chef, and we had a terrific three-hour meal together.
It felt like a show; I loved everything about the experience.
And at $100 per person, including wine, tax, and tip, it was half the cost of a similar dinner in the U.S.
The following year, I discovered the World's 50 Best Restaurants list while looking for a fine dining restaurant on my first trip to Lima, Peru.
It led me to a fantastic lunch at Astrid y Gaston and since became a resource I've referenced in my travels.
In 2013, the World's 50 Best Restaurants launched its Latin America list. Astrid y Gaston was number one; El Cielo (in Bogota) made the list, too.
The World's 50 Best lists fill a void in coverage left by The Michelin Guide, which only entered the Latin American market in 2015 with its Rio de Janeiro and Sao Paulo guides.
It's not perfect, but it has served me well. This article is my running list of restaurants I've been to that are or have been on the World's 50 Best lists.
It's organized from the places that ranked highest on down. However, I can assure you that dining at any of these restaurants will be memorable.
My Best Meals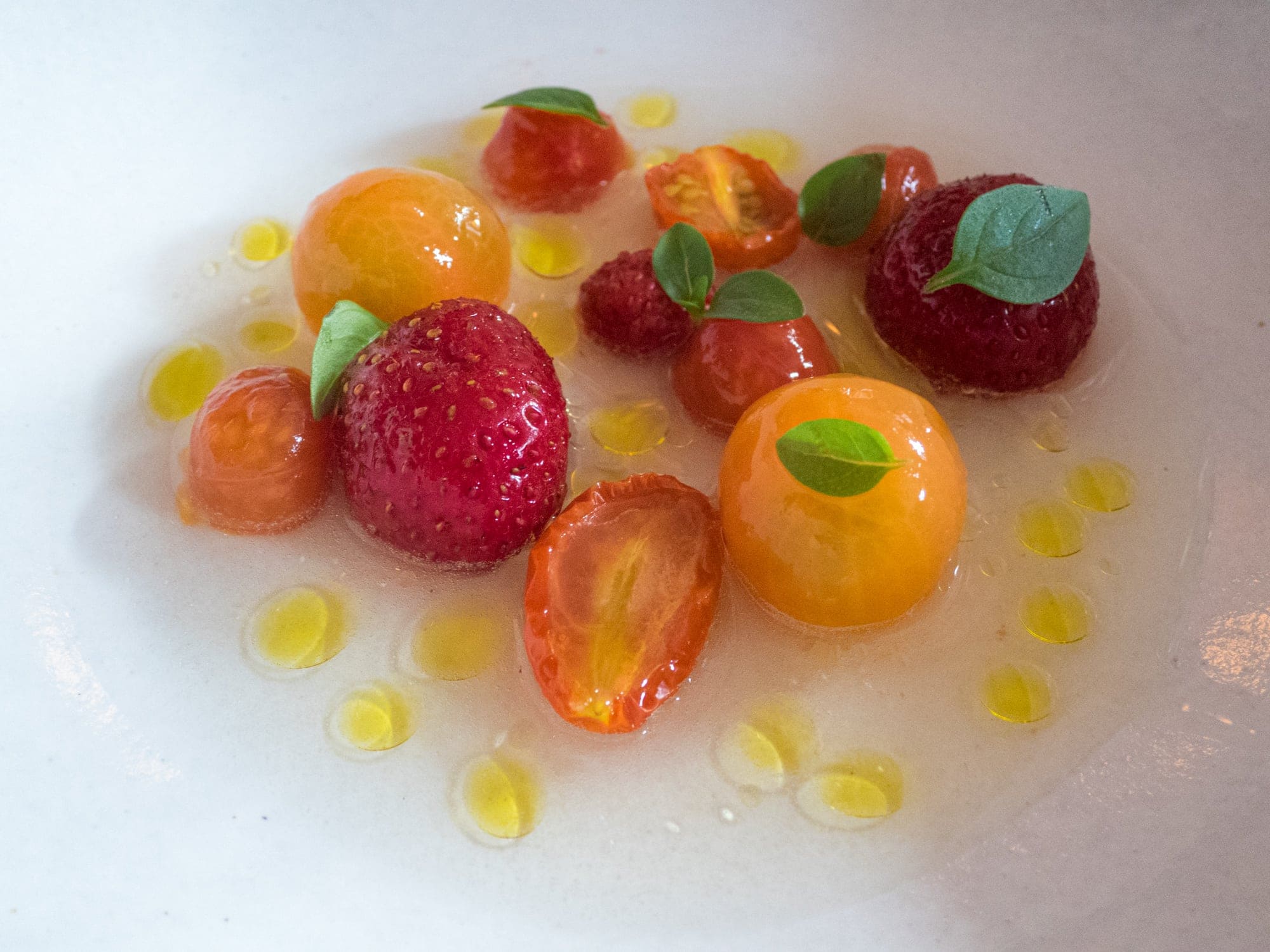 Eleven Madison Park
August 27, 2014 | New York City | Modern American
In 2014, Eleven Madison Park was the top-ranked restaurant in North America and #5 worldwide. In 2017, it was rated #1 in the world.
I had a trip to New York City planned to visit my brother and thought it'd be fun to take him to EMP for his birthday. A few friends joined us.
Swiss chef, Daniel Humm's Eleven Madison Park, was my first three-star Michelin restaurant and my first experience with a wine pairing.
The food, sourced locally in NY, was fabulous. However, it's the world-class service I remember best.
For example, I'd wanted to take notes but realized upon being seated at our table that I'd forgotten a pen.
Our waiter loaned me his shiny pen, engraved with his name, so I could scribble my thoughts for a blog post I've yet to write (but will soon!).
It was a small act of kindness that left a lasting impression.
As enjoyable an experience as I had at Eleven Madison Park, it was also the most expensive meal I've ever paid for at about $500 per person.
I was in no rush to spend like that again, so it was five years before my next three-star Michelin dining experience (at Geranium).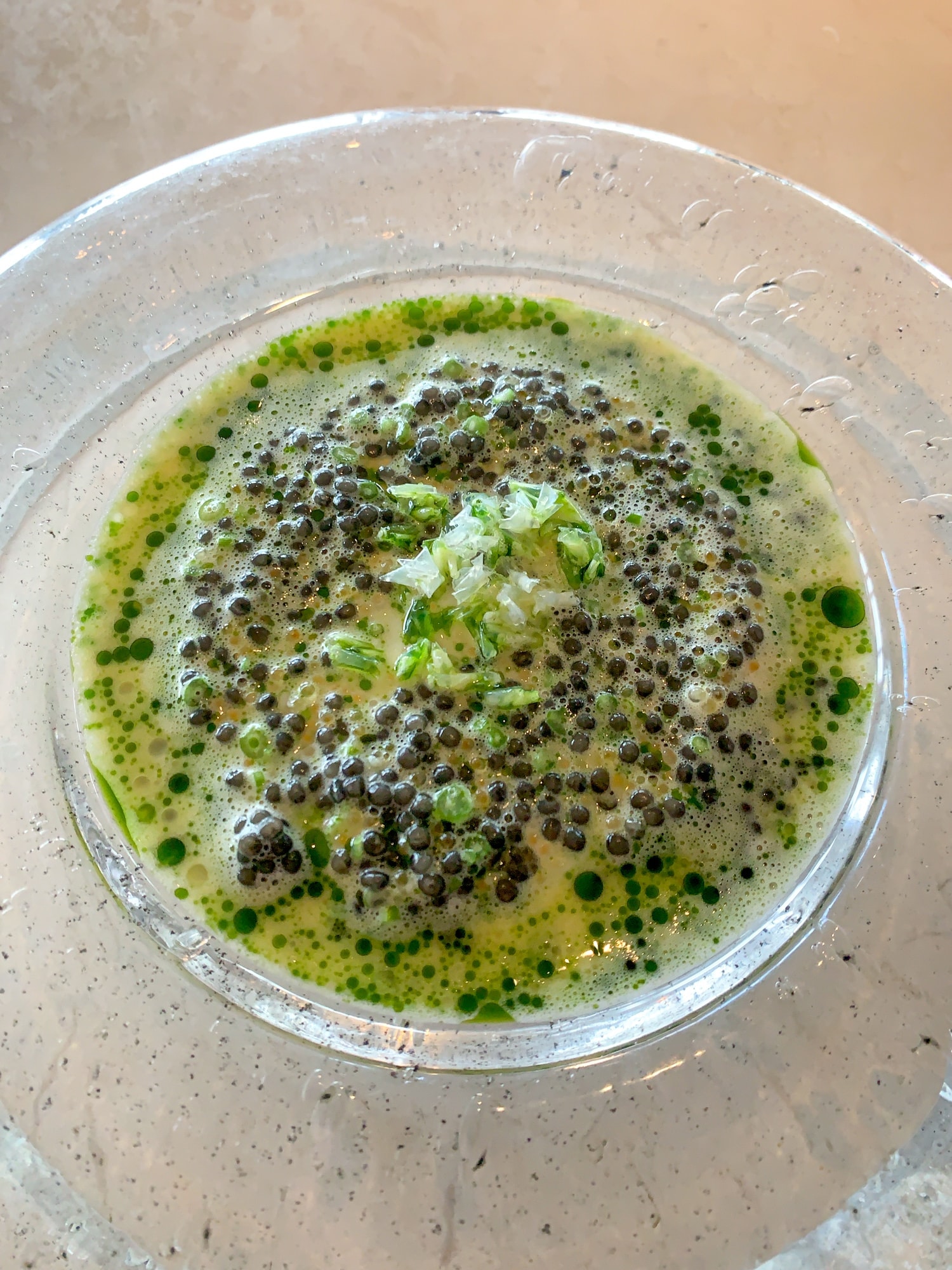 Geranium
September 25, 2019 | Copenhagen | New Nordic
In 2019, Geranium in Copenhagen ranked #5 in the world. Denmark's first three-star Michelin restaurant was my second.
Dining at Danish chef-owner Rasmus Kofoed's restaurant was the highlight of my week in Copenhagen.
I celebrated my birthday with an extravagant lunch, enjoyed a restaurant tour, and was invited to take a photo in the kitchen with chefs.
The ratio of staff to diners is 1:1 at Geranium. I may have been dining solo, but I never felt alone.
The attention to detail with each dish, from the snacks to the sweets, was impressive.
The tasting menu, a glass of wine, tax, and the tip cost about $450, and it was worth every cent.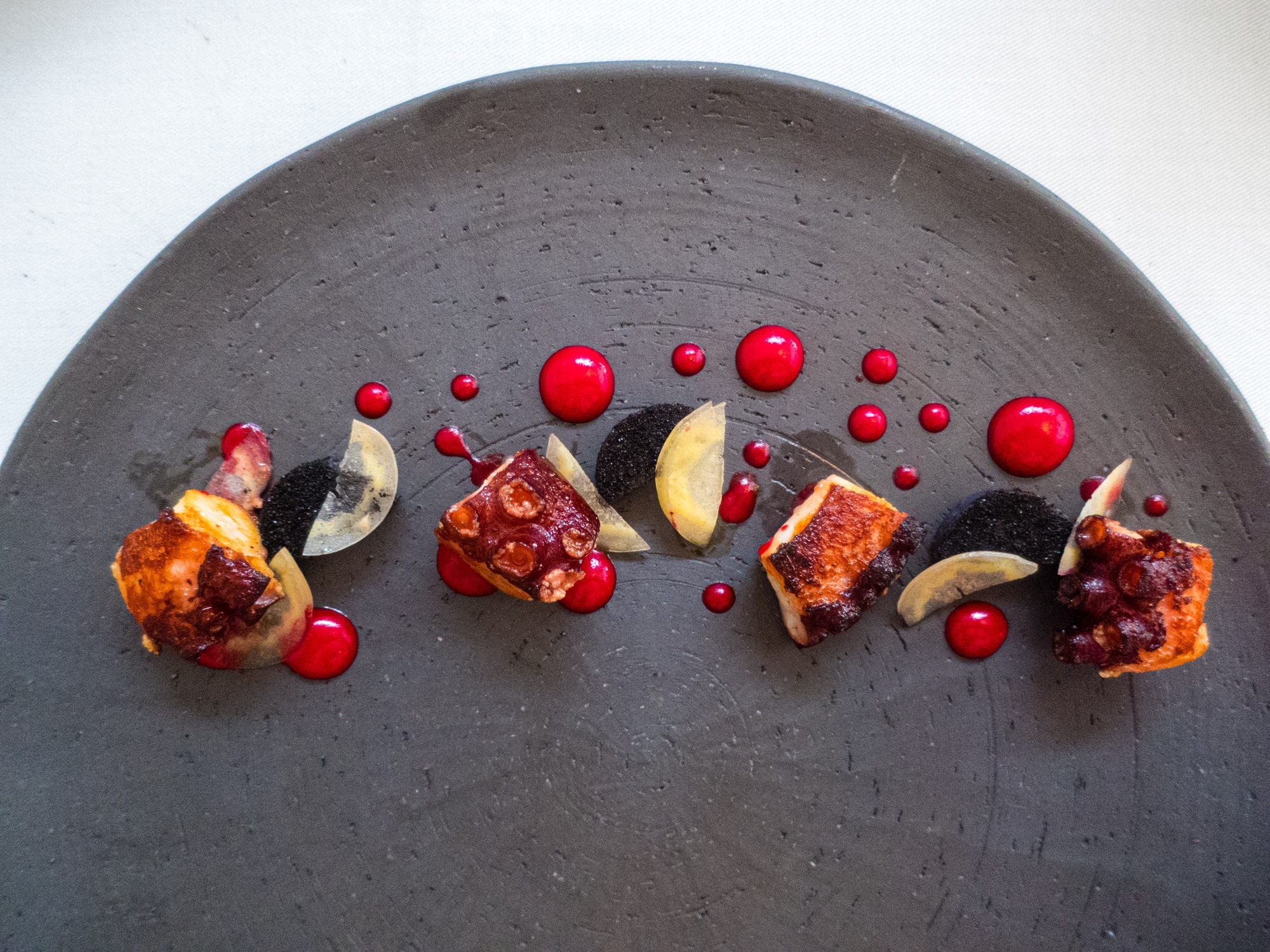 Central
November 18, 2014 | Lima | Modern Peruvian
In 2014, Central in Lima ranked #1 in Latin America and #15 worldwide. The following year, it would leap up to #4, and I was not surprised.
Three months after dining at Eleven Madison Park, I tried the tasting menu at Central and was enamored with the creativity.
Peruvian chef Virgilio Martínez and his wife Pía León source ingredients from across Peru's geographic regions, organizing the Mater Elevations menu by the altitudes at which they're found.
From the opening plate of frogfish and deepwater algae (24 meters below sea level) to the Isco potato (4,200 m), this 17-course menu was chock full of fascinating ingredients, all beautifully plated.
One of my favorite dishes was the Chaco clay, if only for the novelty of being fed a small block of grayish clay for the first time in my life.
I couldn't have asked for a better table, as the natural light from above afforded me photos showing the detail and color in every course.
Lunch at Central continues to be my all-time favorite meal. It was a steal for about $100, including tax and tip; they've since raised their prices.
Related: Latin America's Best Restaurants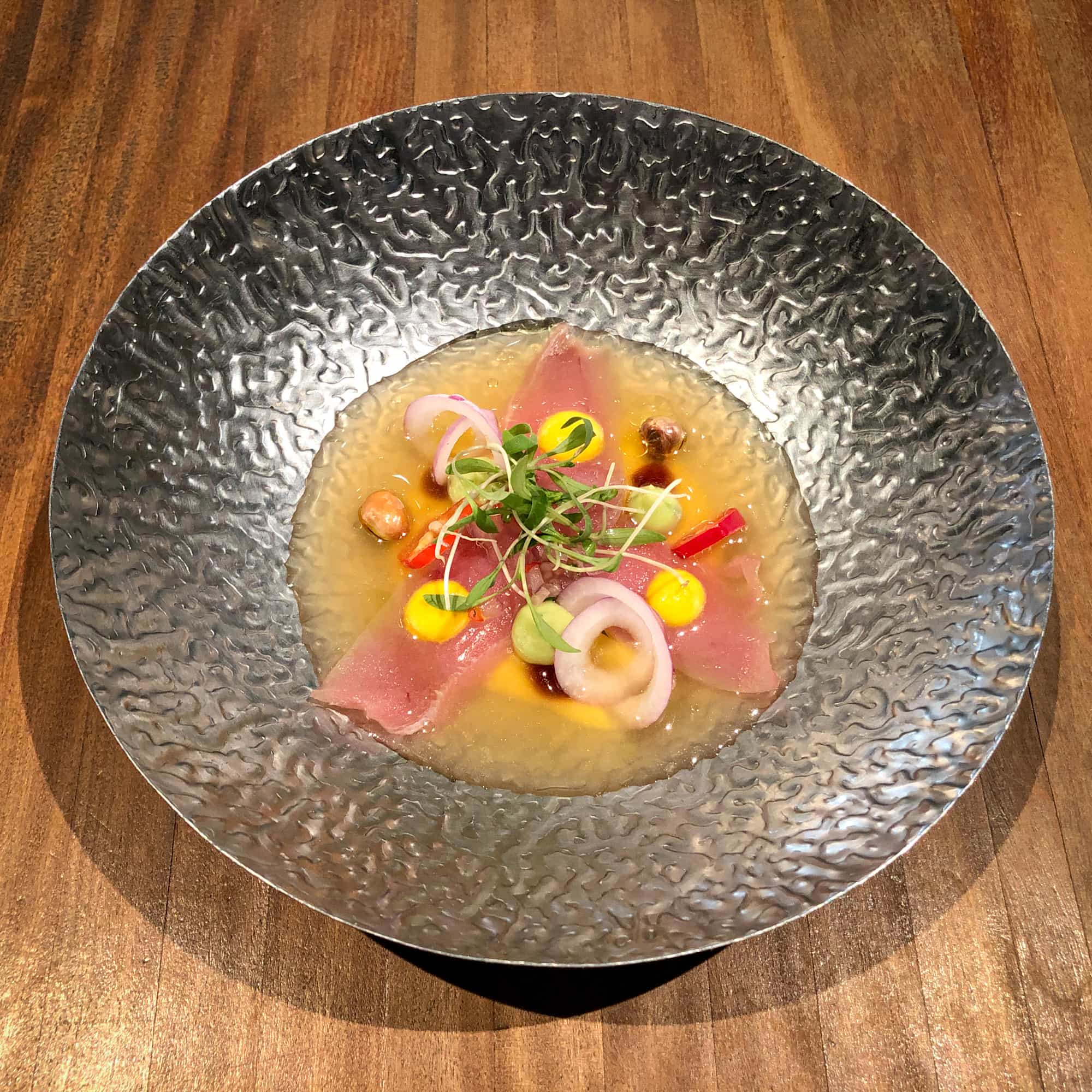 Maido
February 5, 2018 | Lima | Nikkei
In 2018, Maido was #1 in Latin America and #7 worldwide.
Chef Mitsuharu Tsumura specializes in Nikkei cuisine, combining Japanese and Peruvian influences, ingredients, and techniques.
I first visited Maido in January 2012. I ordered dumplings, sushi, and chicken hearts on skewers.
In July 2016, I returned without a reservation and managed to squeeze in at the bar for an incredible three-course meal, including the most delicious miso-marinated cod.
Finally, in February 2018, I made a reservation, invited my friend Freddy, and enjoyed trying the 13-course tasting menu.
Maido was at the top of its game, and the meal was a reflection. The cost, including a shared bottle of sake, was about $150 per person.
Related: 10 Best Restaurants in Lima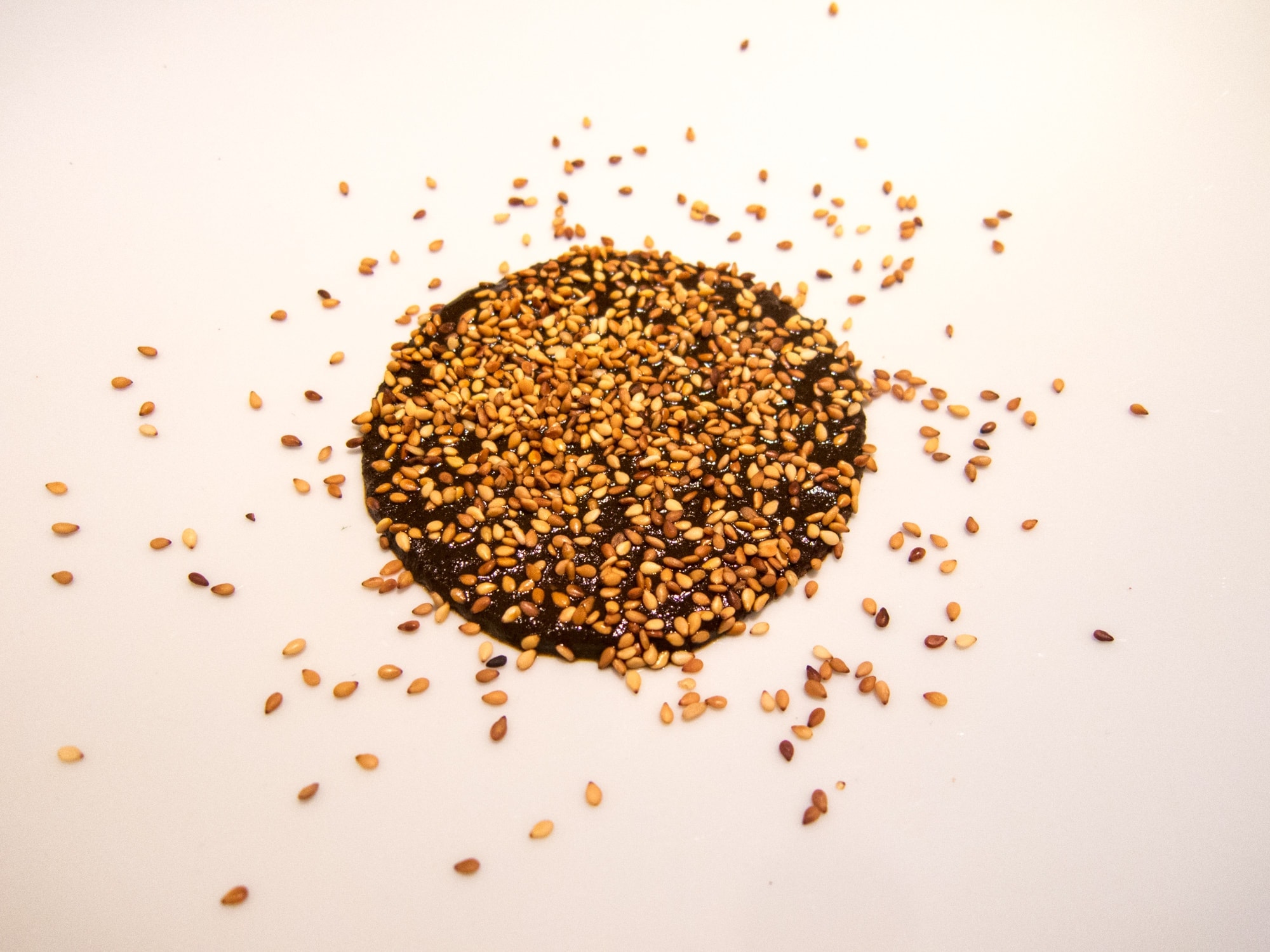 Pujol
May 4, 2013 | Mexico City | Modern Mexican
In 2013, Mexican chef Enrique Olvera's 13-table Pujol restaurant in Mexico City was ranked #3 in Latin America and #17 worldwide.
This was also the year I began exploring Mexico with a five-week cross-country trip that began in Puerto Vallarta and finished in Playa del Carmen.
During my first visit to Mexico City, I tried the 10-course tasting menu at Pujol, which I wrote about on Go Backpacking.
Chef Olvera prepares indigenous ingredients with contemporary techniques. The signature Mode Madre ("Mother Mole") is one such result.
The meal cost $106, which was par for the course in Latin America at that time.
In 2017, Pujol moved to a larger location and began serving a taco omakase in addition to their tasting menu.
I was looking forward to returning in April 2020 to try both, only to have my plans canceled due to world events.
See also: Mexico City's Best Restaurants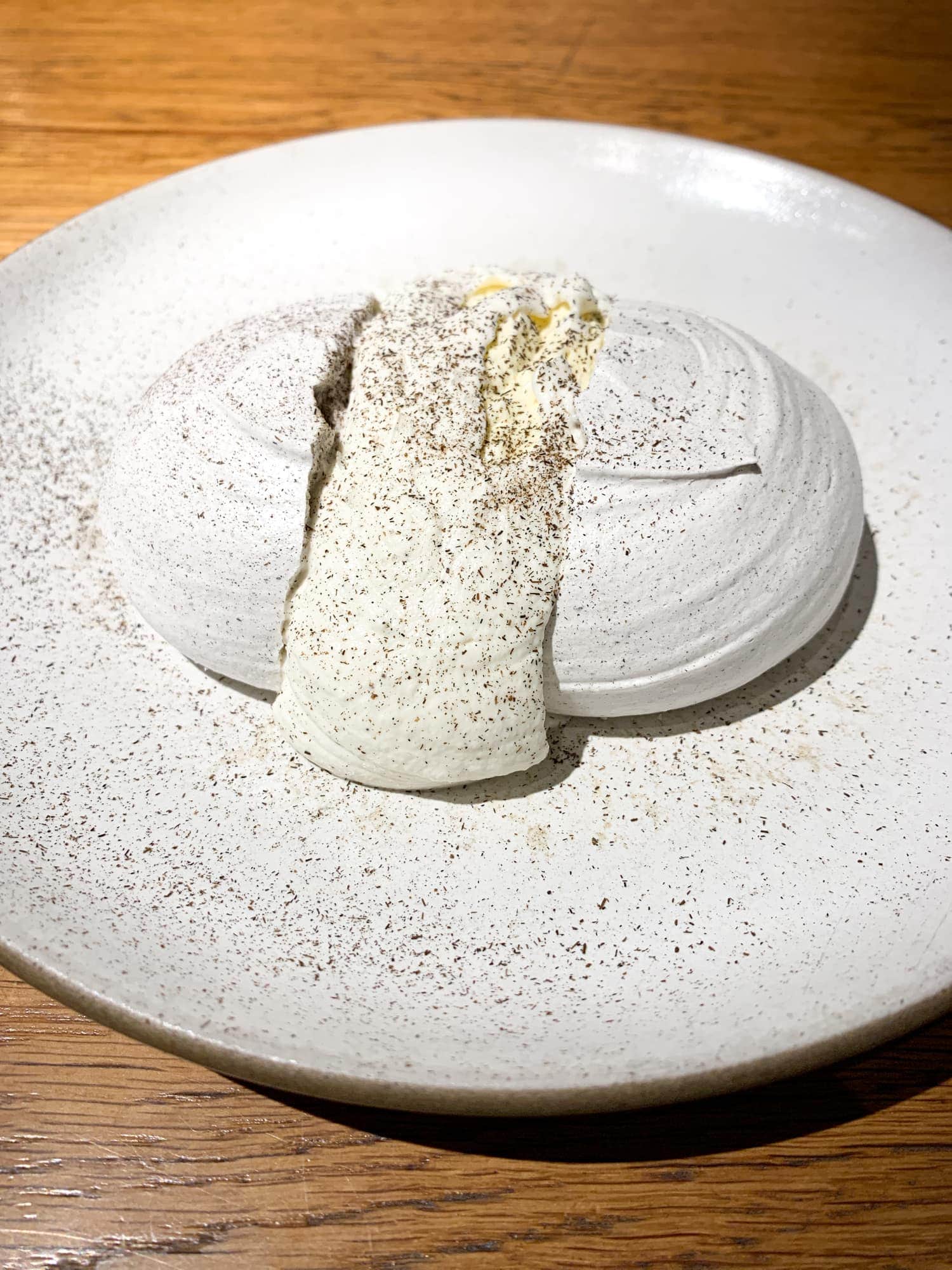 Cosme
November 3, 2018 | New York City | Modern Mexican
The year after I dined at Pujol, Chef Olvera opened his second restaurant, Cosme, in New York City.
In 2018, I was introduced to Cosme by my friends Mark and Fernanda when they took me there for brunch.
Like Pujol, Cosme elevates Mexican food in a fine dining atmosphere.
The duck enmoladas with red mole and creme fraiche were divine, and my friends insisted we get the husk meringue with corn mousse for dessert.
In 2018, Cosme ranked #25 in the world. The year after, chef Daniela Soto-Innes accepted the Best Female Chef award by The World's 50 Best Restaurants.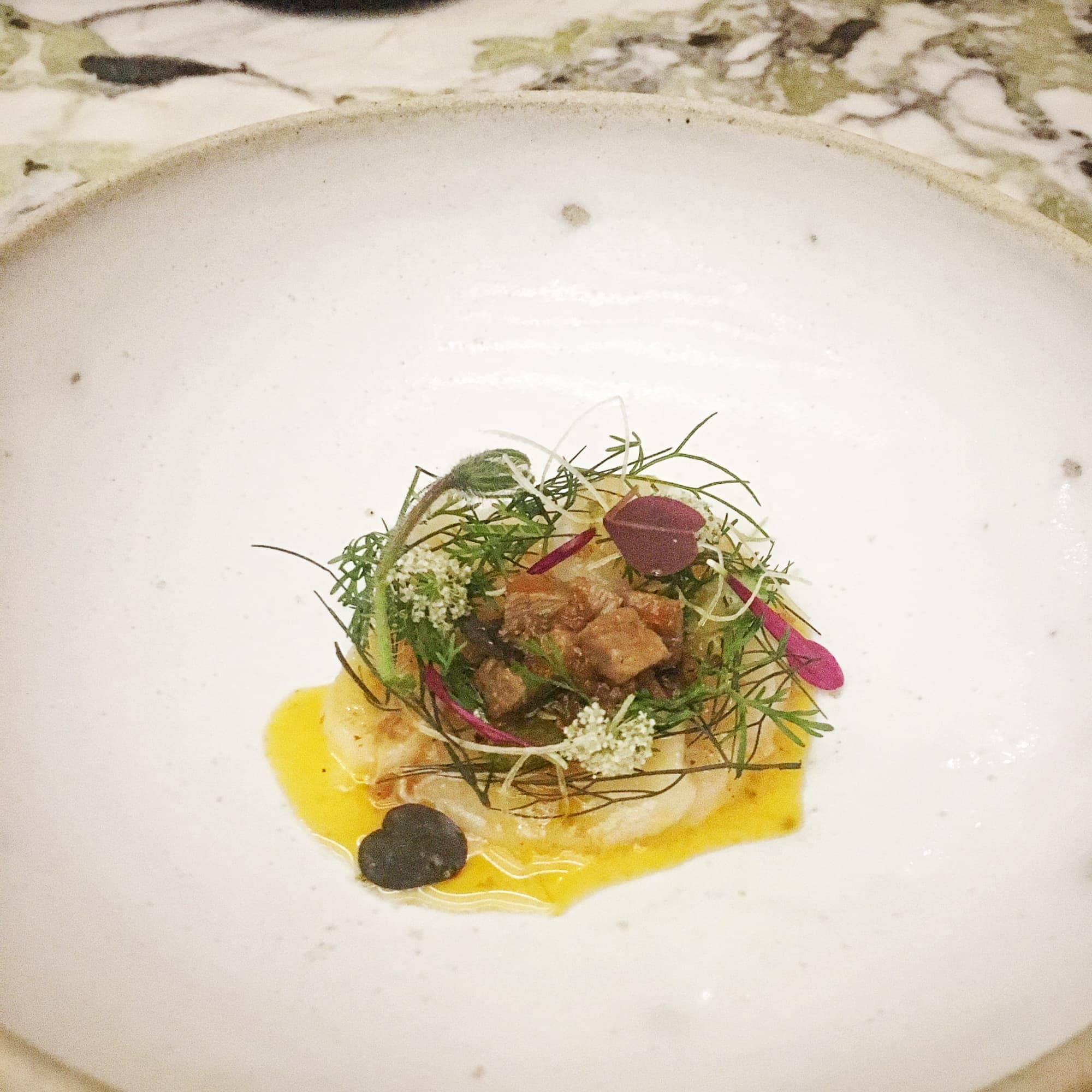 Quintonil
August 15, 2017 | Mexico City | Modern Mexican
Opened in 2012 by chef Jorge Vallejo and his wife Alejandra Flores, Quintonil has quickly become a darling of the fine-dining world.
In 2017, when I took a friend for dinner at Quintonil, the Mexico City restaurant ranked #6 in Latin America and #22 worldwide.
Per their website, Quintonil's "aim is to express Mexican flavors with a personal touch." And that was our experience with the 10-course tasting menu.
Unfortunately, the lack of light made it hard to see the food, which detracted from my overall enjoyment of the meal.
I had plans to give it another try in spring 2020, but the trip had to be postponed.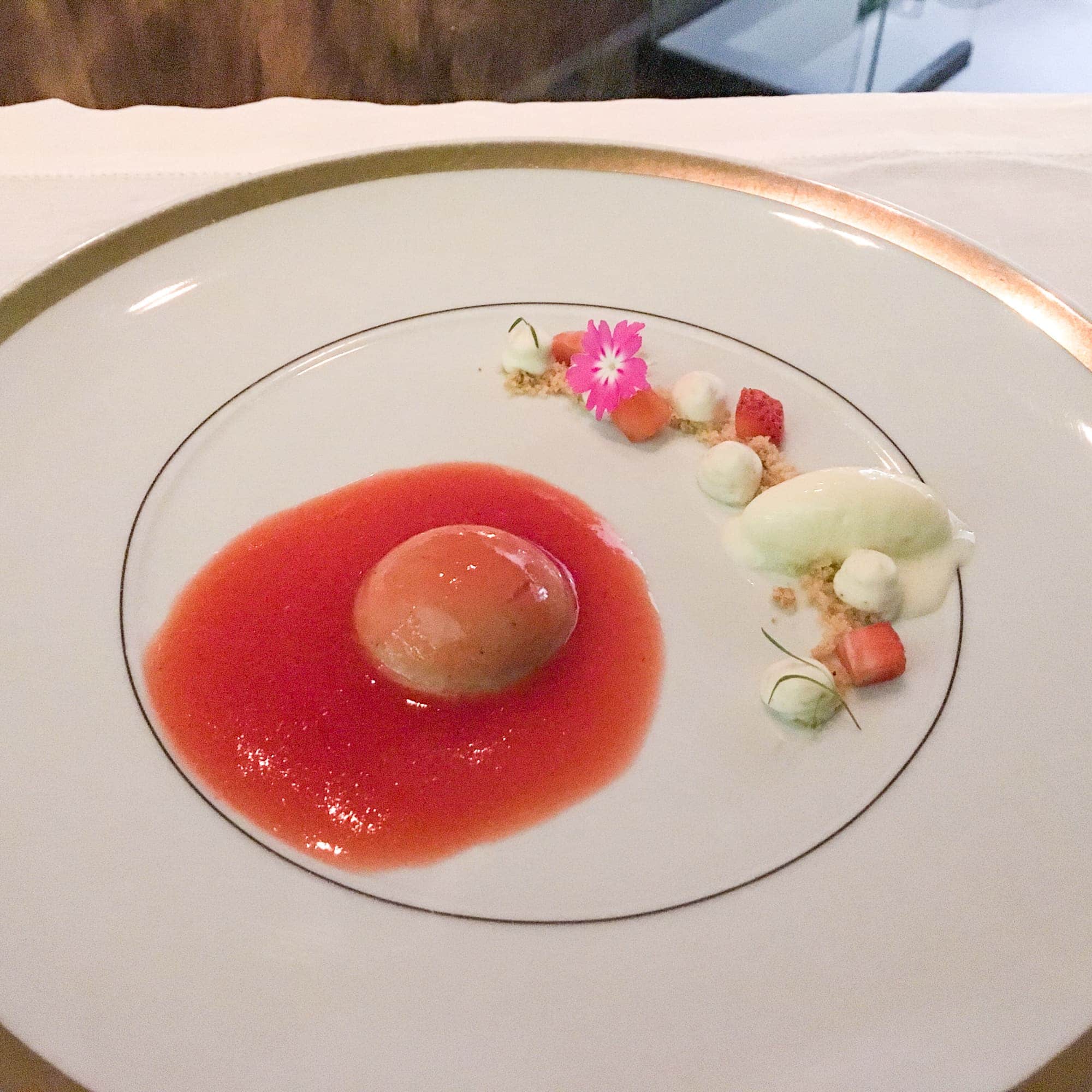 D.O.M.
November 15, 2016 | Sao Paulo | Modern Brazilian
After seven years of living and traveling in South America, I finally made it to Brazil when my friends Mark and Fernanda got married.
Before the wedding, I joined them for dinner at D.O.M. in Sao Paulo, which ranked #3 in Latin America (behind Central and Maido) and #11 worldwide.
Chef-owner Alex Atala has been instrumental in elevating Brazilian cuisine to the international stage, thus increasing interest and exposure.
Dinner at D.O.M. was the only meal on this list that I ate with more than one other person. Thus I was more focused on conversation than food.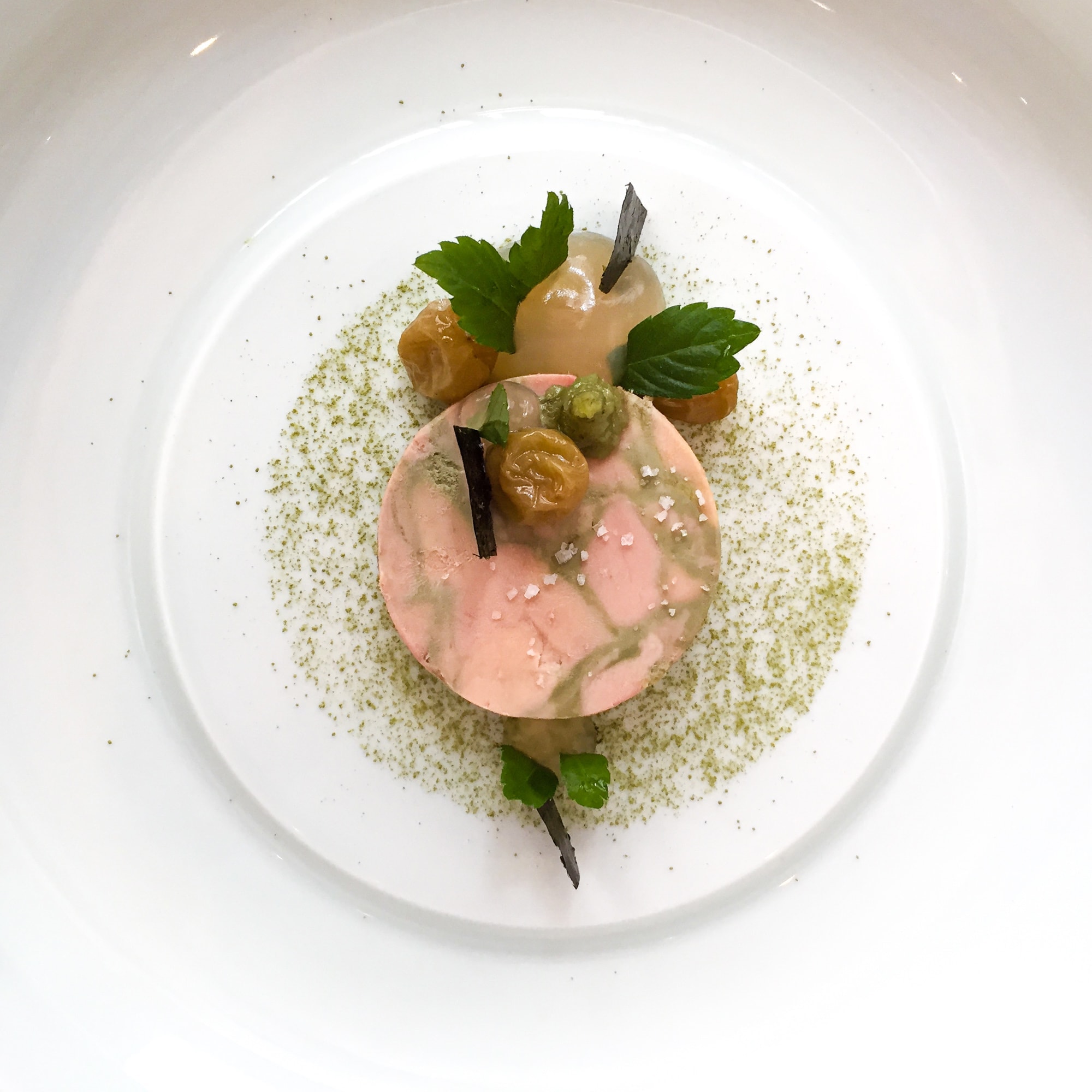 Restaurant Tim Raue
July 29, 2015 | Berlin | Asian-inspired
I flew to Berlin for a digital nomad conference during a four-month trip to Eastern Europe.
I caught up with my friends Mark and Fernanda at two-Michelin-star Restaurant Tim Raue, which entered the World's 50 Best Restaurants list at #34 the following year.
The most remarkable dish was a silky-smooth goose liver, which to this day, remains the prettiest presentation of foie gras I've seen.
The three-course lunch was a budget-friendly €48 plus €8 extra for the goose liver.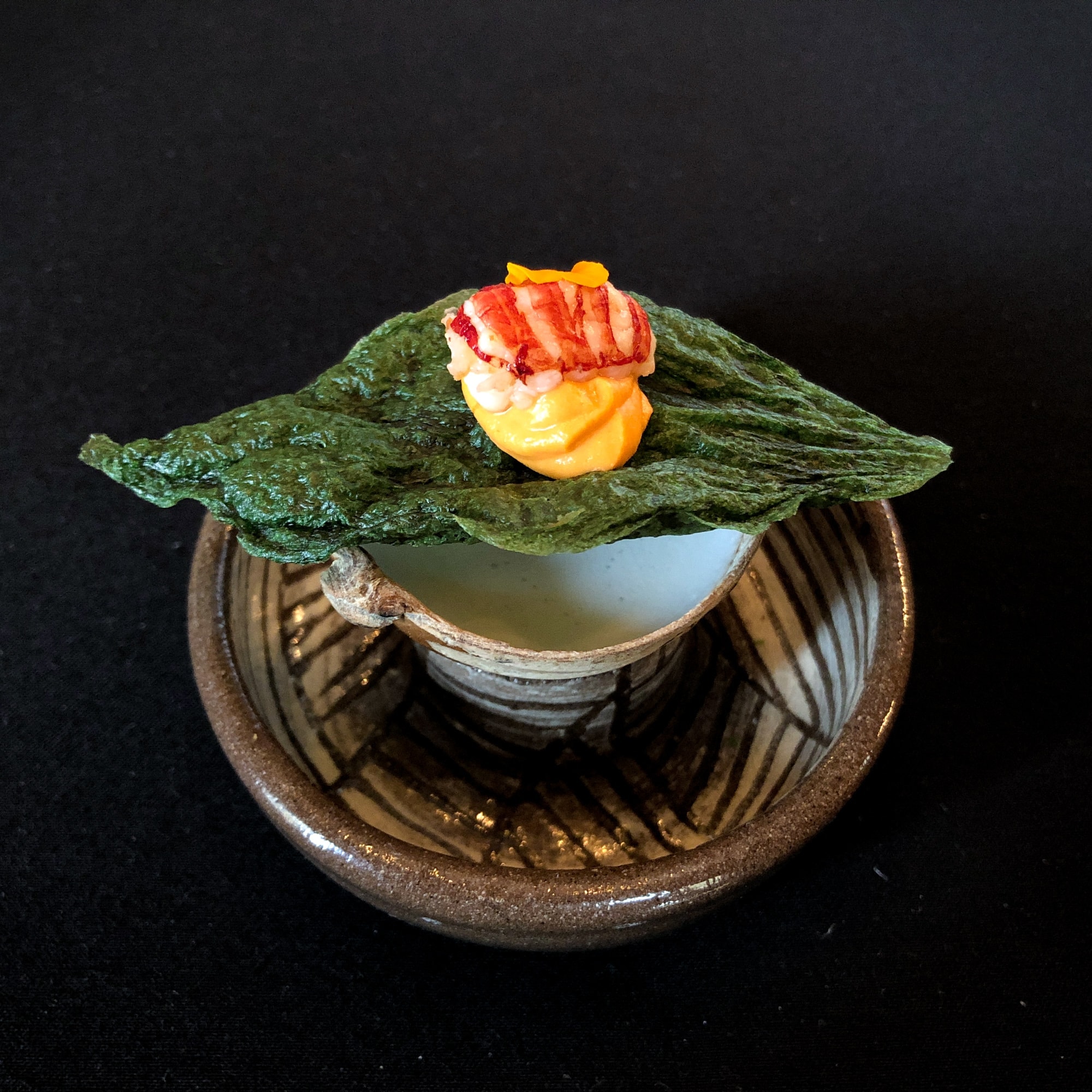 Leo
July 18, 2018 | Bogotá | Modern Colombian
I love Colombia. And even though I no longer live in Medellín, I enjoy returning to catch up with friends and reconnect with the culture, language, and music.
Since leaving in 2015, I'd heard about the burgeoning restaurant scene in the capital of Bogotá.
Leo leads the charge, showing that Colombian food deserves a place at the table alongside Peruvian, Mexican, Argentinian, and Brazilian cuisines.
The restaurant is named after its chef-owner Leonor Espinosa, who was recognized as the Best Chef in Latin America in 2017 by the World's 50 Best Restaurants.
Leo is a family affair, with Leonor's daughter, Laura, working as the sommelier.
The building's white humble white facade belies a modern, natural light-filled interior.
I went all-in on the Ciclo-Biome tasting menu, featuring ingredients sourced from around one of the world's most biodiverse countries.
The menu's concept reminded me of the approach taken at Central. Including the juice pairing, tax, and tip, the bill came to $103.
See also: Best Restaurants in Bogotá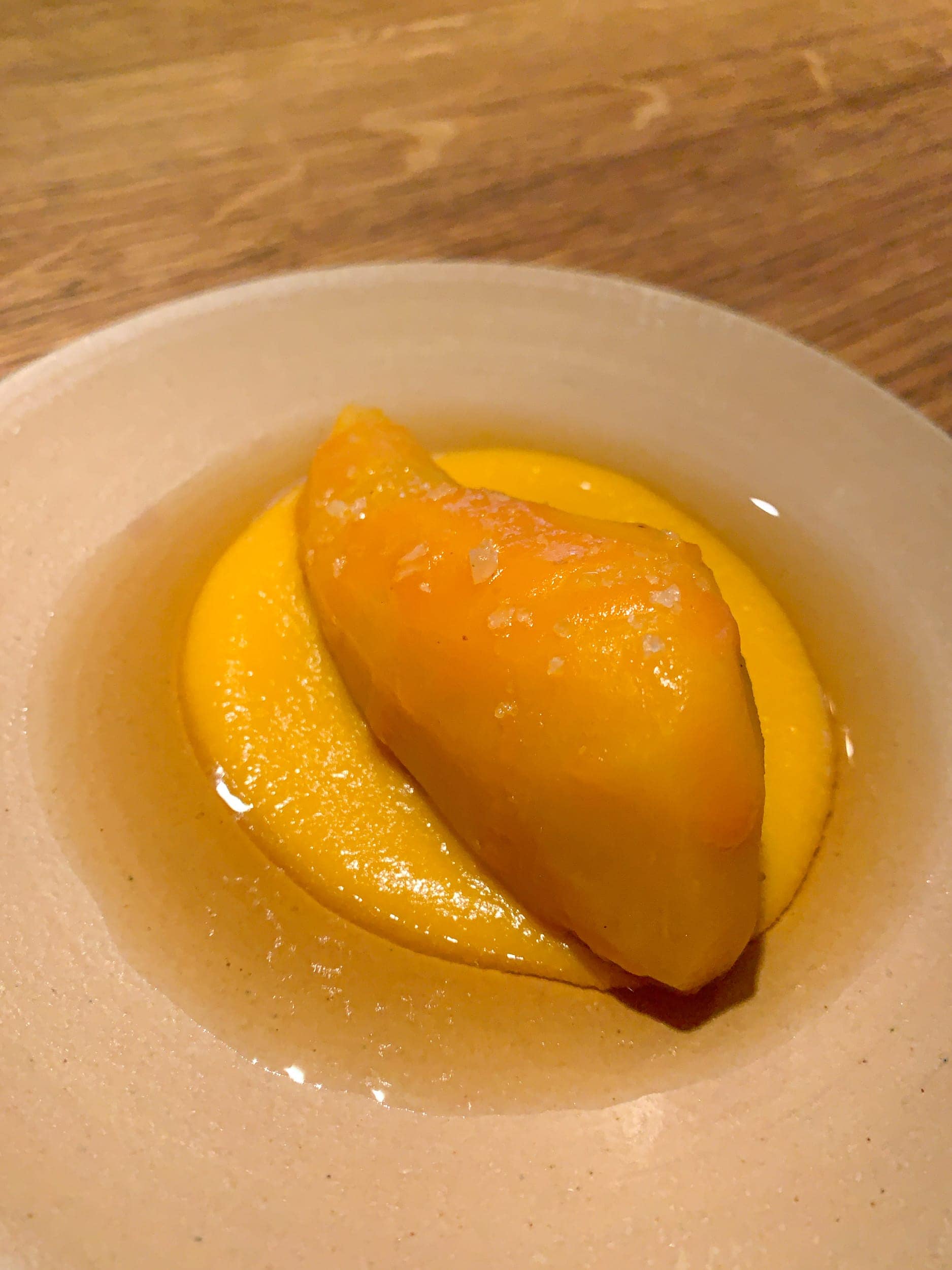 Relae
September 24, 2019 | Copenhagen | New Nordic
On the eve of my birthday, I had a terrific meal at Relae — a one-star Michelin restaurant ranked #56 in the world.
The more extensive tasting menu highlights included Hokkaido pumpkin with a sweet habanero sauce and a lingonberry tart.
It was interesting to see how chef Christian Puglisi minimizes food waste by incorporating trimmings and extra bits into snacks between courses.
The nine-course dinner and an herbal tea ran me about $150.
Note: Relae permanently closed at the end of 2020.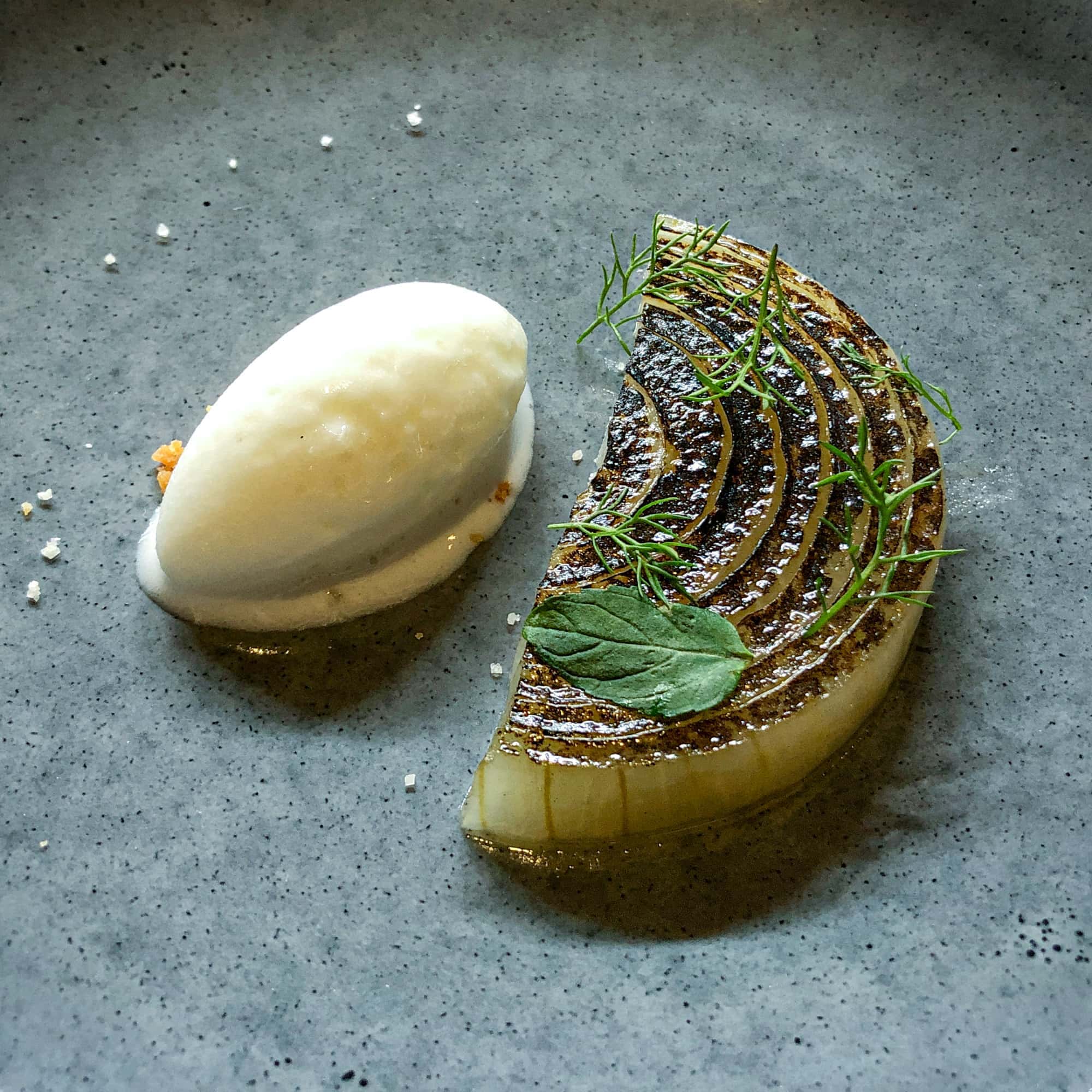 Sud777
April 15, 2018 | Mexico City | Modern Mexican
Chef Edgar Nunez is on the rise with his flagship restaurant, Sud777.
When I dined there for lunch in 2018, Sud777 was #14 in Latin America; the following year, it ranked #58 in the world.
Unlike most of Mexico City's fine dining establishments, which are in the centrally-located Polanco and Condesa neighborhoods, Sud777 is a half-hour drive south.
Once there, you'll enter a multi-level restaurant filled with natural light during the day.
A bar and lounge occupy the ground floor, with dining on the second floor. I liked the design the minute I entered.
Highlights of my 11-course lunch included a Marlin donut with Xcatix mayonnaise and fried leek, catch of the day with a farm egg, and onion with salted yogurt ice cream.
Less expensive than Pujol and Quintonil, Sud777 is a restaurant worth going out of your way to visit. It also looks like a fun spot for happy hours.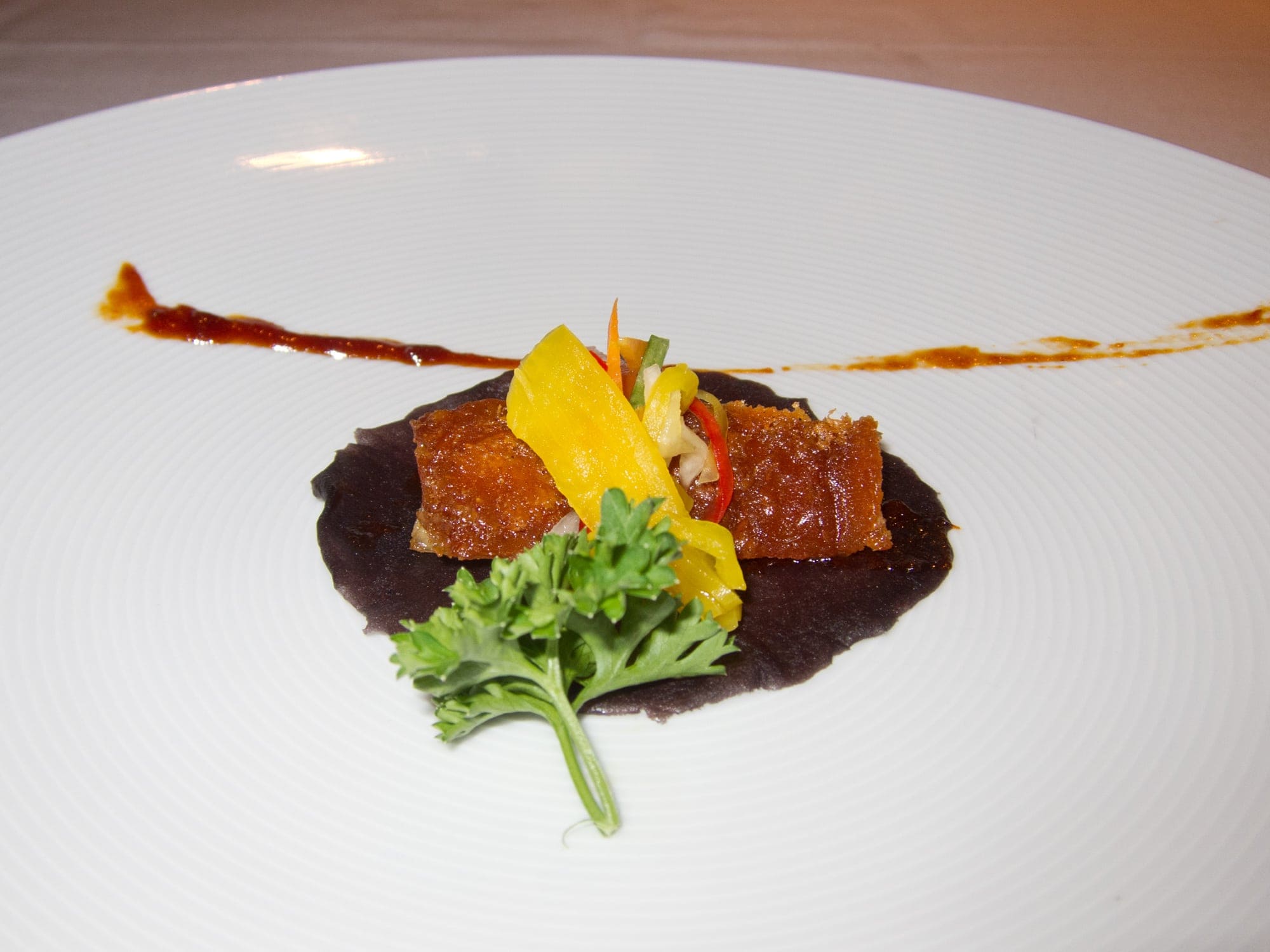 Astrid y Gaston
December 18, 2011 | Lima | Modern Peruvian
Gaston Acurio is a chef, restauranteur, and godfather of Peruvian cuisine.
Together with his wife, Astrid, a pastry chef, they've been instrumental in popularizing the food of their home country.
After they both trained in Paris during the mid-'90s, the couple returned to Lima and opened Astrid y Gaston in the Miraflores district.
In this original location, I went for lunch in 2011, a meal that opened my eyes to the sophistication achievable with Peruvian ingredients.
That year they ranked #42 in the world. And in 2013, they were #1 on the inaugural list of the best restaurants in Latin America.
Four years later, Astrid y Gaston moved north to Casa Moreyra, a 17th-century estate in Lima's San Isidro business district.
After Colombia, I've spent the most time in Peru due in part to the fantastic food scene.
I look forward to getting back and experiencing the new and improved Astrid y Gaston.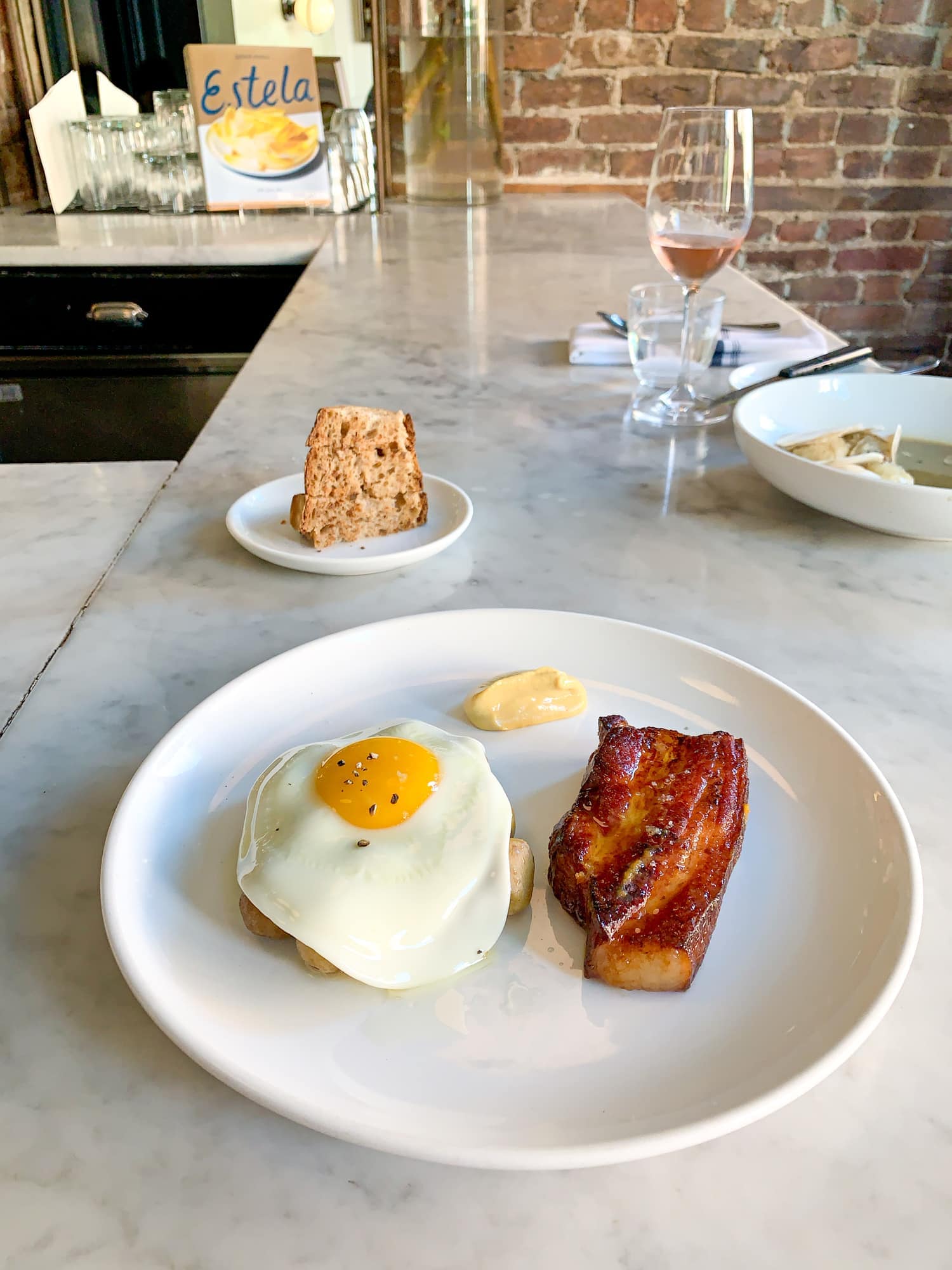 Estela
September 28, 2019 | New York City | American
Upon returning to the US from Denmark, I visited my brother, and we went for brunch at Estela on East Houston Street.
Estela offers a bistro experience by Uruguayan chef Ignacio Mattos. It's ranked #80 in the world and has one Michelin star.
Initially seated at a table, we moved to the bar for better lighting and more space.
Highlights included the following:
burrata with salsa verde
egg, pancetta, and avocado sandwich
slab bacon with Dijon mustard and egg
Prices ranged from $15-$25 per small plate, with desserts for $12.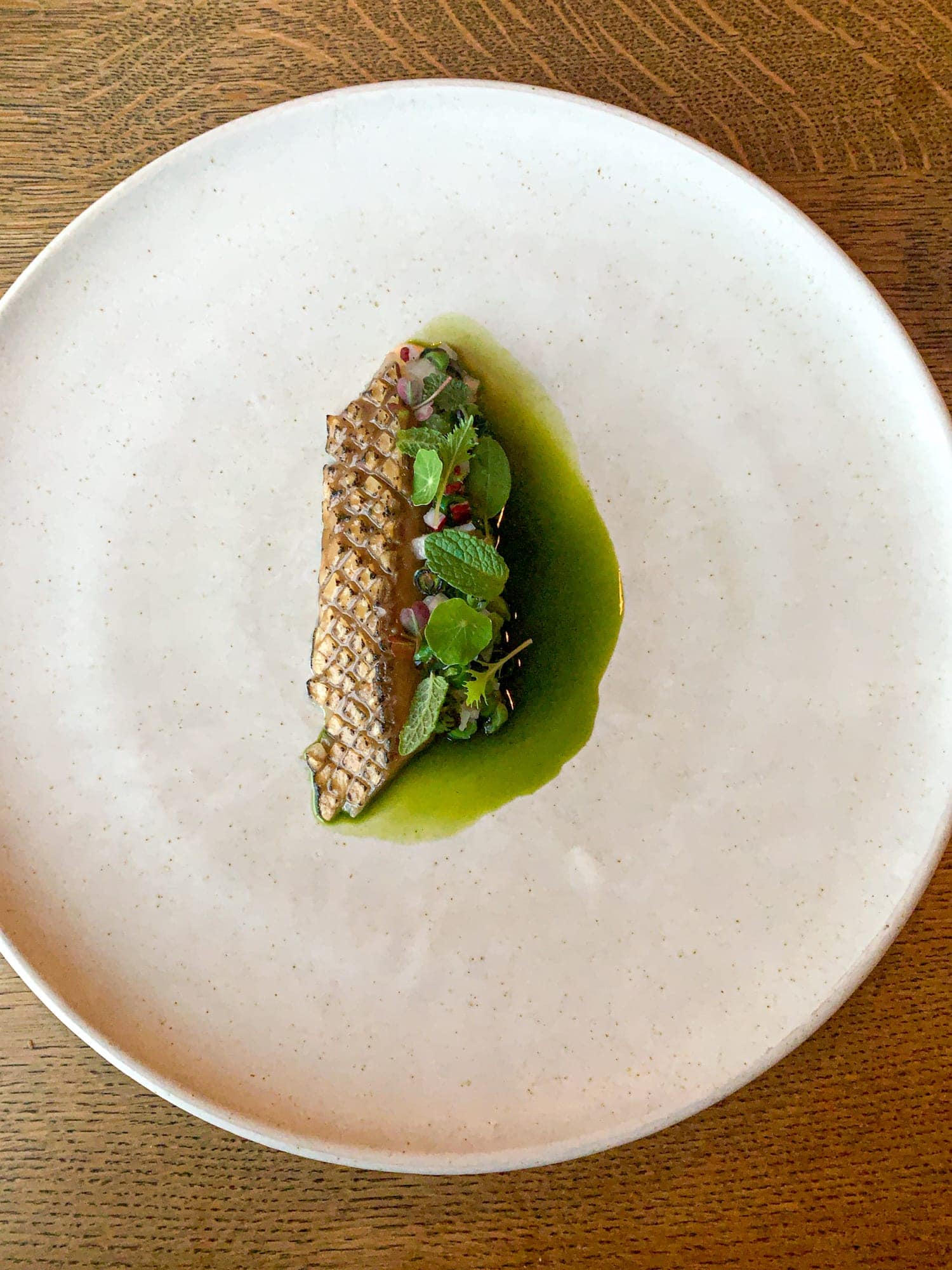 Amass
September 26, 2019 | Copenhagen | Scandinavian
On the last night of my week in Copenhagen and (month in Scandinavia), I had a terrific dinner at Amass.
Occupying an industrial space not far from the renowned Noma, Amass is chef Matt Orlando's flagship restaurant.
He and his team focus on providing 90-100 percent organic ingredients and minimizing waste in every way possible, including food, water, and energy.
In 2019, Amass ranked #85 on the World's 50 Best Restaurants list.