The best restaurants in Medellín, Colombia reflect the city's expanding culinary scene.
As the City of the Eternal Spring has opened to more international visitors and influences, its restaurant scene has evolved and diversified.
Young Colombian chefs like Juan Manuel Barrientos and Miguel Warren trained abroad in Europe and brought their talents back to their home country.
Others, like Carmen Angel, moved to Medellín to pursue new business opportunities and connect with their roots.
The growth in Medellín's culinary (cafe and microbrewery) scene has been wonderful to watch.
I gave the city seven years of my life from 2009-15, basing myself there six to nine months each year.
In Medellín, I began writing about restaurants for medellinliving.com, a site I began within weeks of arriving for the first time.
I also picked up Spanish, discovered a love of Latin music, and a passion for salsa dancing.
Putting together this list of the best restaurants in Medellín brought back many wonderful memories.
Medellín Top Restaurants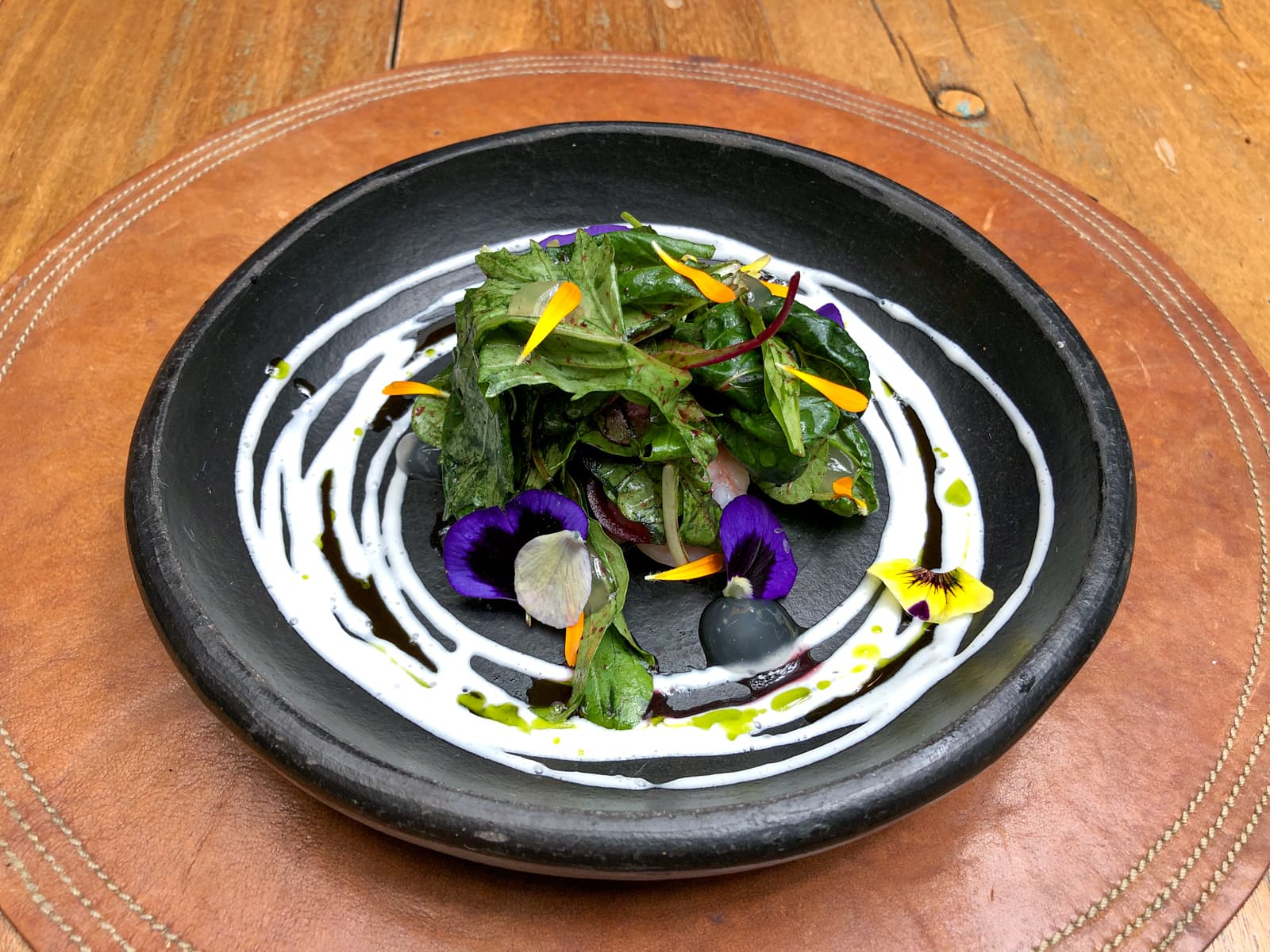 1. El Cielo
My top pick for fine dining in Medellín continues to be El Cielo ("The Sky") by Colombian chef Juan Manuel Barrientos.
It was here in 2011 that I was introduced to molecular gastronomy and tasting menus, both experiences I'd until then only seen watching Anthony Bourdain on TV.
(Side note: Bourdain was a huge fan of Colombia, too!)
The menu is made up of moments, not all of which are edible.
A signature moment I've experienced with every visit is washing my hands in melted chocolate. Yummy!
Chef Barrientos uses modern cooking techniques and locally-sourced ingredients to deliver world-class meals.
In 2011, he opened his second location, El Cielo Bogotá, which was recognized as one of the 50 Best Restaurants in Latin America from 2013-15.
He's since opened El Cielo restaurants in Miami and Washington, DC, and a half-dozen casual restaurants in Medellín.
Not content at being a star in the kitchen, Barrientos is also dedicated to peace in Colombia through his foundation that trains ex-FARC and army soldiers to become chefs (some of whom he employs in his own kitchens).
Related: Best Restaurants in Bogotá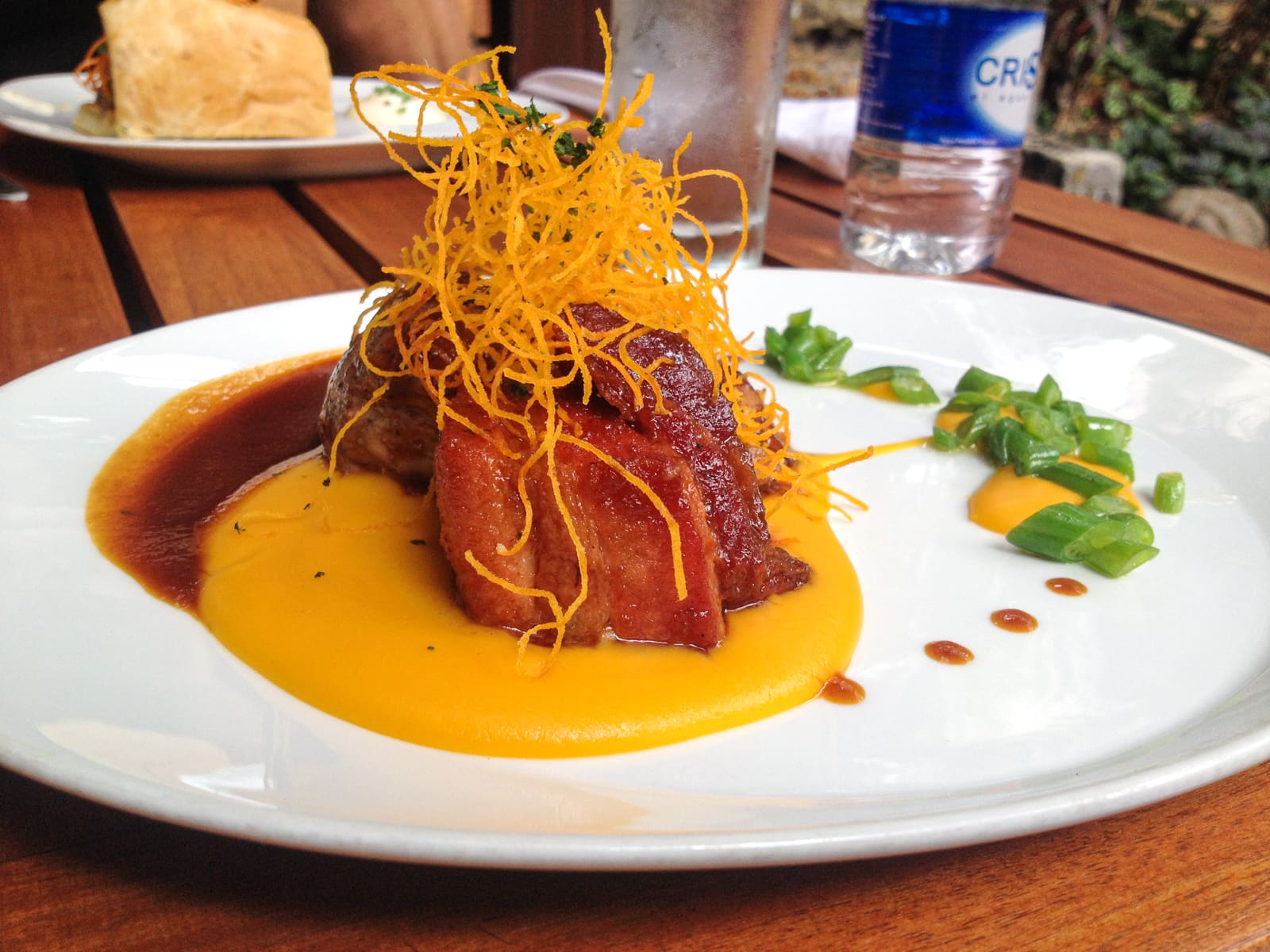 2. Carmen
A few blocks east of El Cielo is Carmen, another of Medellín's best restaurants and one of my personal favorites.
Opened a little over ten years ago by chef Carmen Angel, her husband Rob Pevitts, and her father Diego Angel, Carmen offers a consistently excellent dining experience.
Bringing their culinary talent from California, where Carmen and Rob met at Le Cordon Bleu de San Francisco, they've done a lot to raise the bar in Medellín.
Early on, Carmen occupied the #1 spot on TripAdvisor for several years, attracting soccer stars and celebrities like Tom Cruise (who filmed scenes for "American Made").
The menu features contemporary dishes using local ingredients. Choose between a five-course Chef's Tasting Menu for 229,000 pesos ($61) and an a la carte menu.
Either way, you're going to find a lot of flavorful food placed in front of you.
My favorite is the signature Pork 2 Ways, with tamarind-glazed pork belly and tenderloin in several sauces, with a side of colorful veggies.
If this were my last meal, I'd depart Earth in ecstasy. It's that good!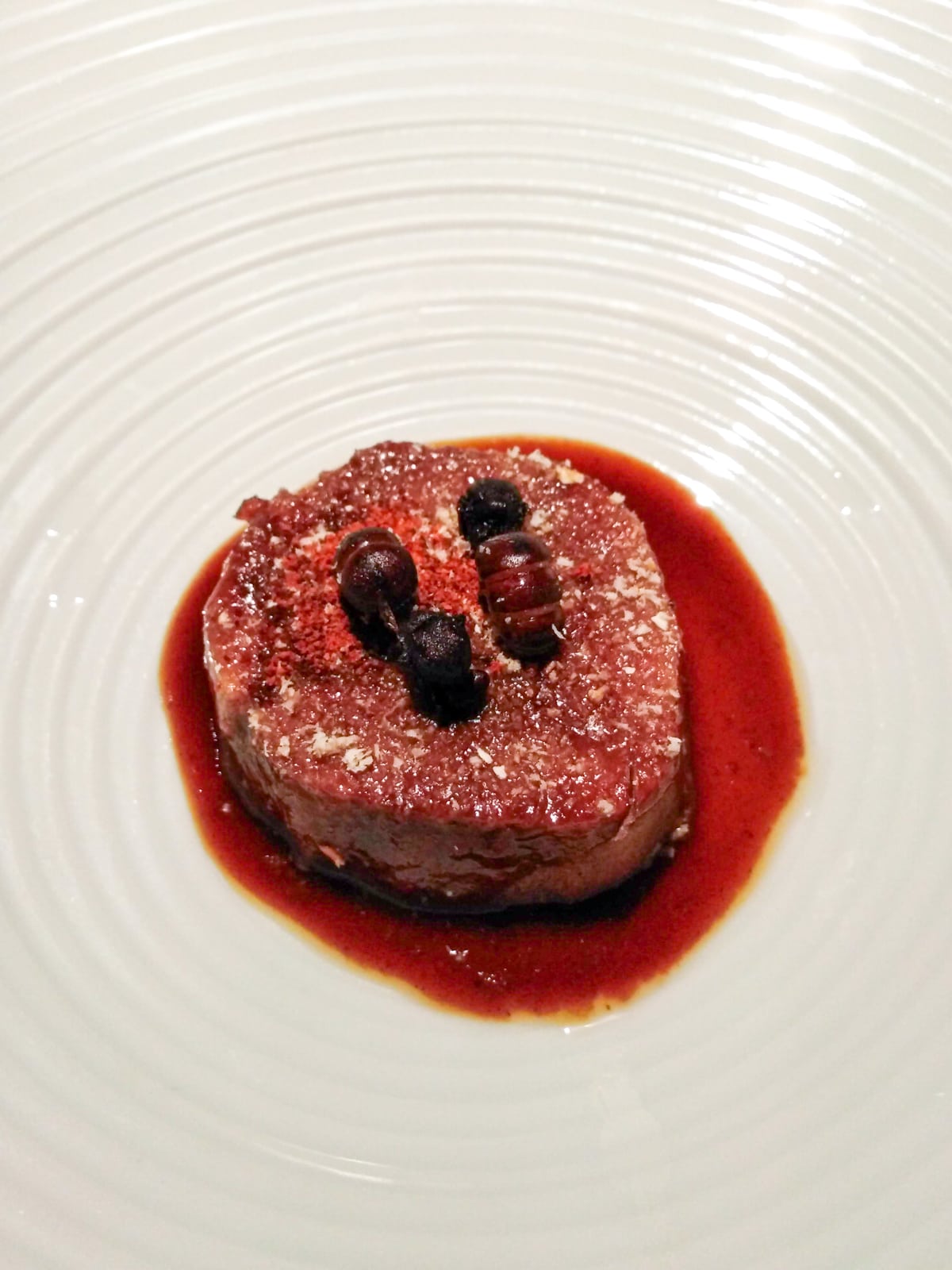 3. El Barcal
Colombian chef Miguel Warren's approach to fine dining at his restaurant, El Barcal, is reminiscent of Leo in Bogotá and Central in Lima.
Following his training at the Basque Culinary Center in San Sebastian, Spain, Chef Warren returned to Medellín and began delving into Colombia's biodiversity.
He's traveled throughout the country to source indigenous ingredients for use in his tasting menu, which I had the opportunity to try in January 2019.
Standout dishes included suckling pig with water cucumber, beef tongue with Santander ants (pictured above), a delicious seafood soup, and green guava and pine tree sorbet.
El Barcal features a modern interior design with a covered patio and open-air garden; a window offers an inside look at the kitchen.
See also: Latin America's Best Restaurants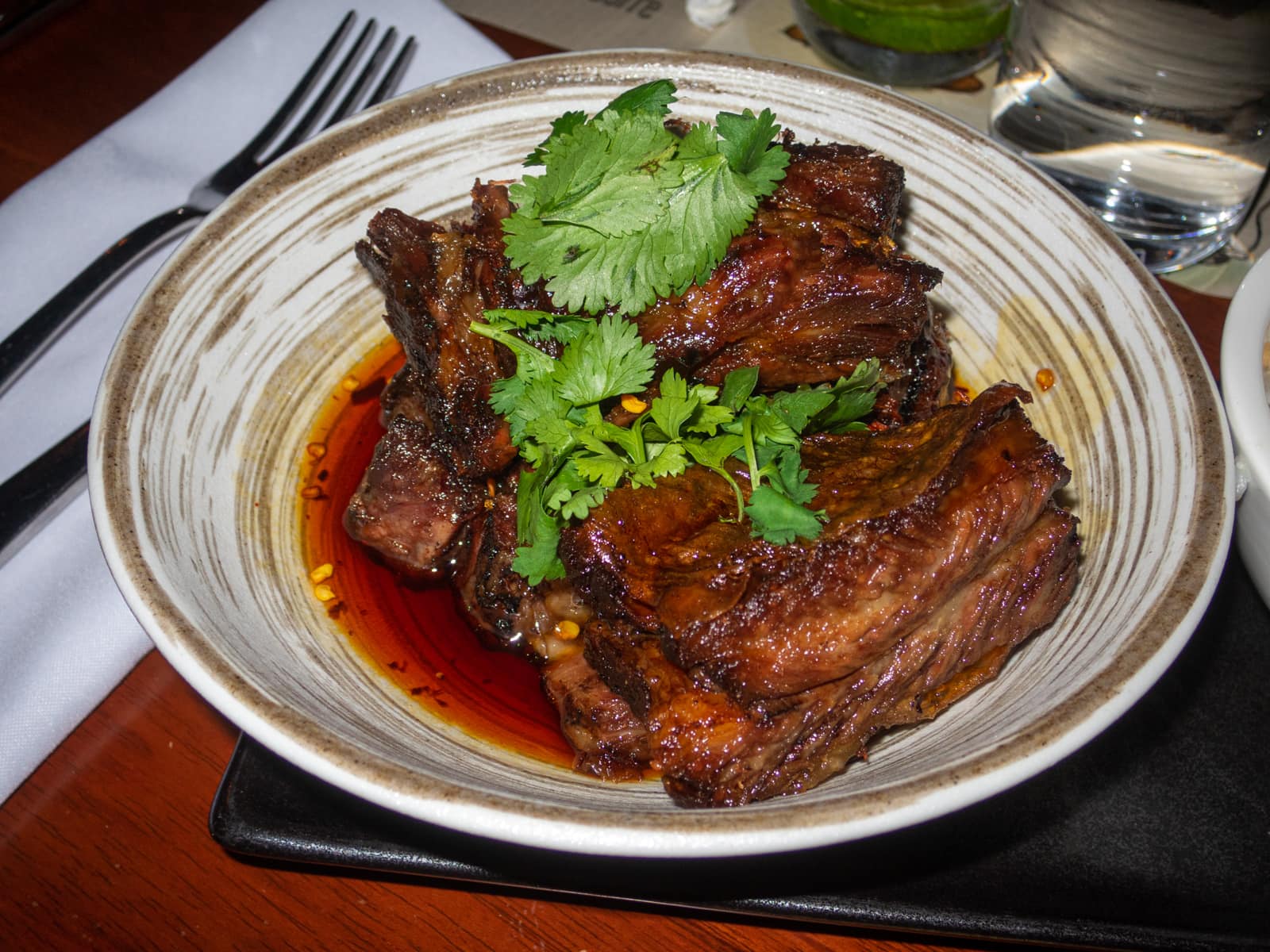 4. Oci.Mde
It was my friend Mark Manson and his wife Fernanda who introduced me to Oci.Mde in 2014, when I was looking for a new place to try for my birthday.
They were raving about the 12-hour braised short ribs in lemon and chili caramel sauce.
At my birthday dinner, I understood why. My mouth waters just looking at the photo (above) from that night, a Pavlovian response that won't go away.
A year earlier, in August 2013, Oci.Mde opened its doors under the leadership of chef Laura Londoño and her husband, architect Santiago Arango.
Working together, they've realized their vision for a casual, modern restaurant offering slow-cooked foods. The menu changes every six months, and sharing dishes is encouraged.
Chef Londoño's story is a familiar one amongst Medellín's top chefs.
She spent eight years working abroad in Europe, Australia, and Asia, including time at L'Astrance in Paris when it had three Michelin stars.
Seeing the change occurring in Medellín, she returned to open her own restaurant.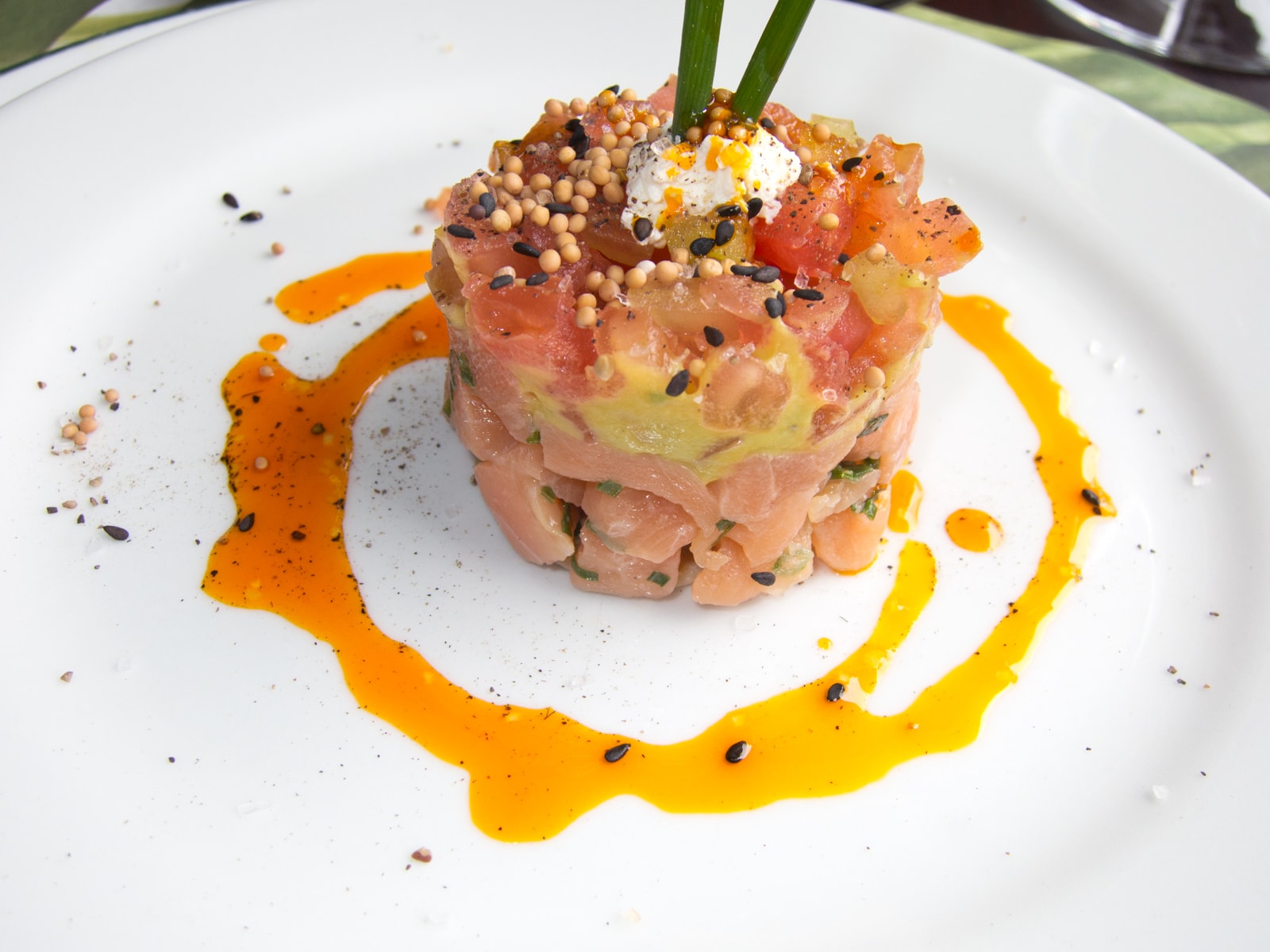 5. In Situ
In Situ is located within Medellín's botanical gardens north of the city center.
The modern, open-air space blends beautifully with the surrounding 40-acre park, an oasis of calm amidst a growing city's traffic and noise.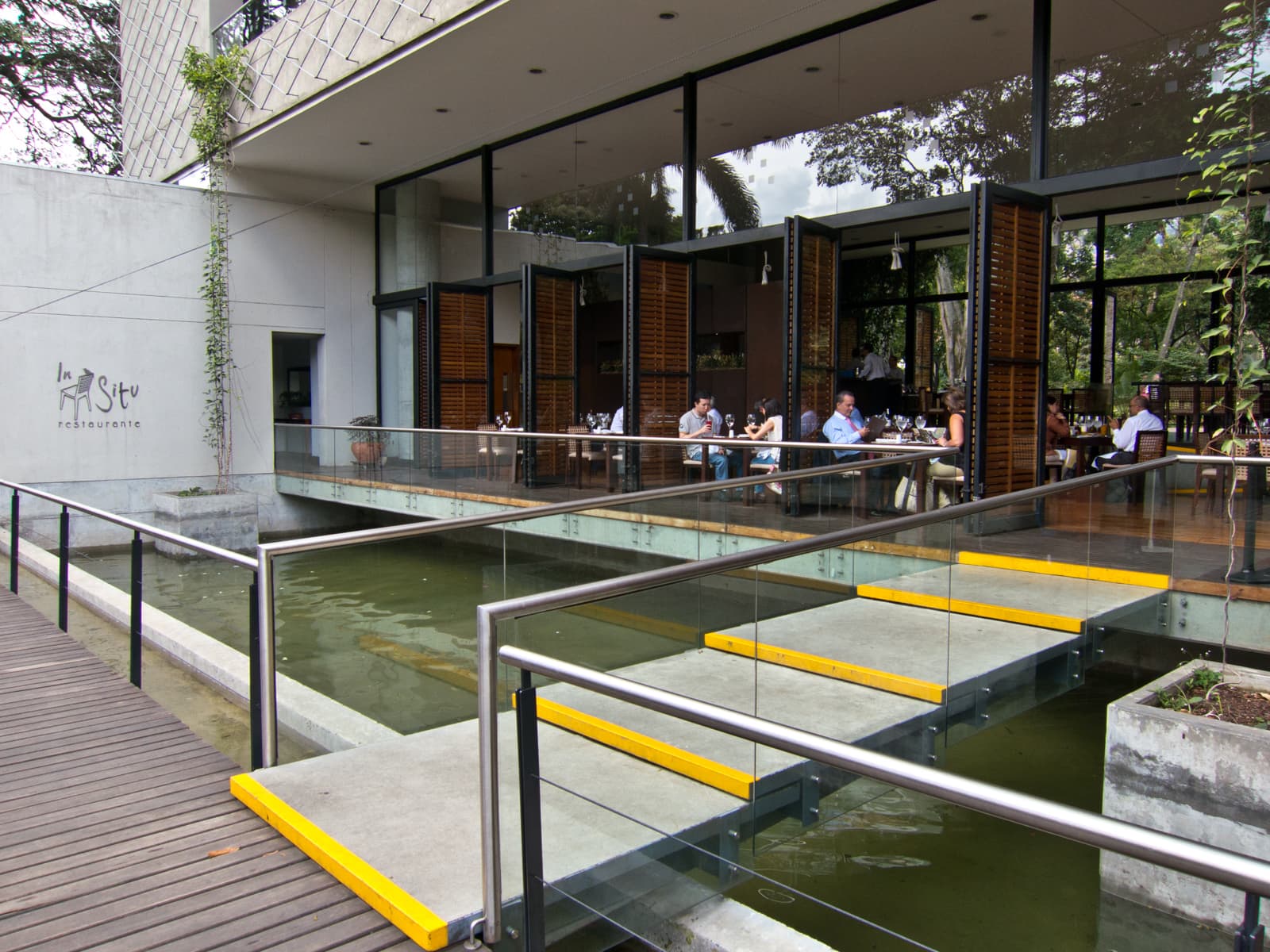 One enters In Situ by crossing a small concrete footbridge over water. I recommend departing through the rear, which faces an herb garden and the park's lush interior.
Inside, you can relax and choose from a menu featuring fresh local ingredients and a mix of modern dishes and traditional Colombian favorites.
See also: Cayena Beach Villa on Colombia's Caribbean Coast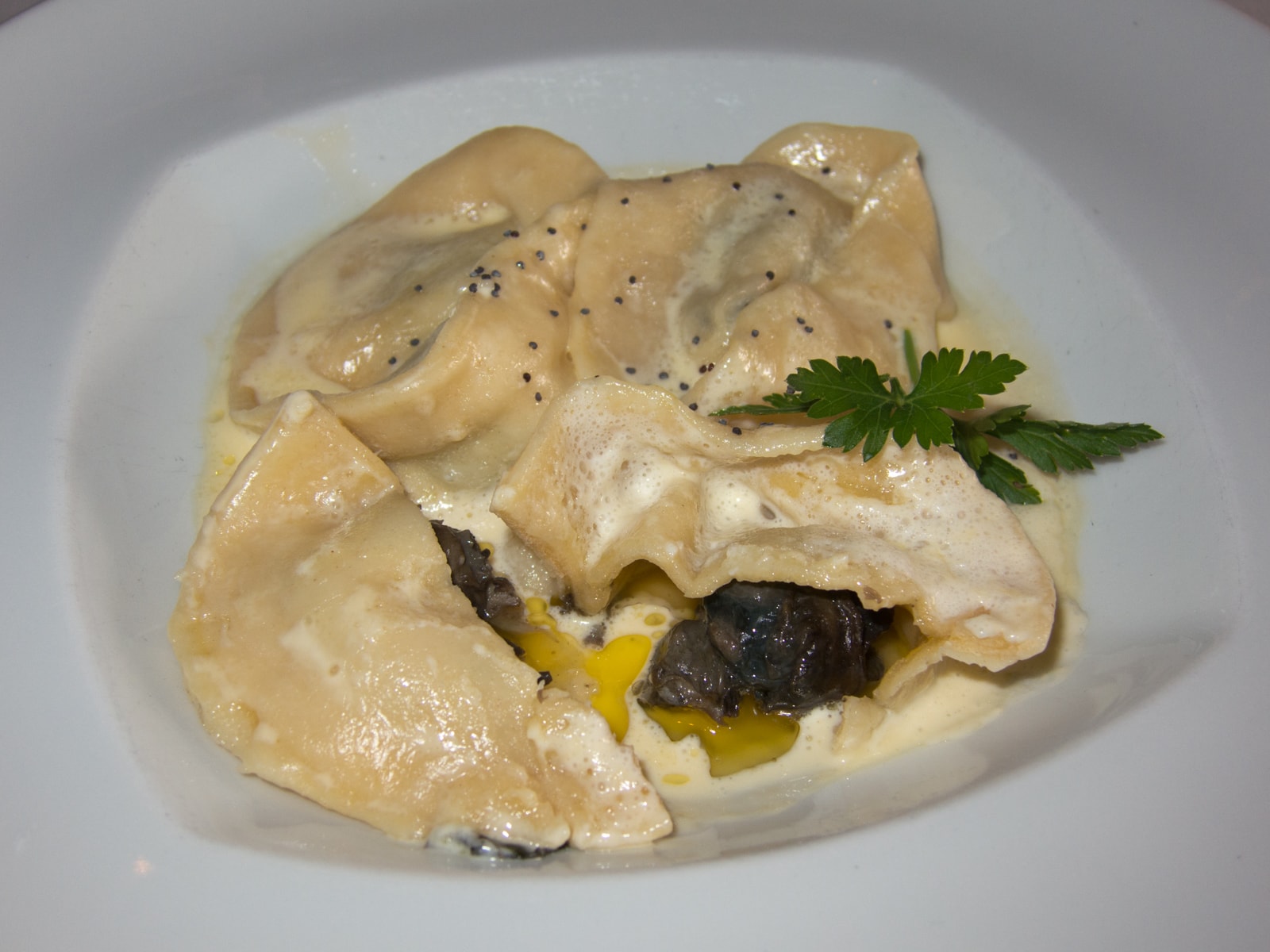 6. La Provincia
For over 27 years, La Provincia has served Mediterranean cuisine with Asian influences in a contemporary setting.
La Provincia may be one of the oldest establishments on this list; however, there's something to be said for staying power.
I'd never encountered escargot-stuffed tortellini until I had it as an appetizer at La Provincia.
While no longer on the menu, sorrentinos with crab and saffron cream sounds like a suitable substitute!
Carb-conscious diners take heart. There are plenty of seafood, meat, and poultry dishes, too, including prawns stuffed with coastal cheese in an orange and sweet chili reduction, and chateaubriand with a chipotle and cilantro béarnaise sauce.
And let's not forget dessert, as there are currently six options, including an arequipe* or chocolate lava cake with vanilla ice cream, and a Cartagena coconut pie with lemon and coconut ice cream.
*Arequipe is Colombia's version of dulce de leche, a caramel spread for crackers and used in ice creams, desserts, and pastries.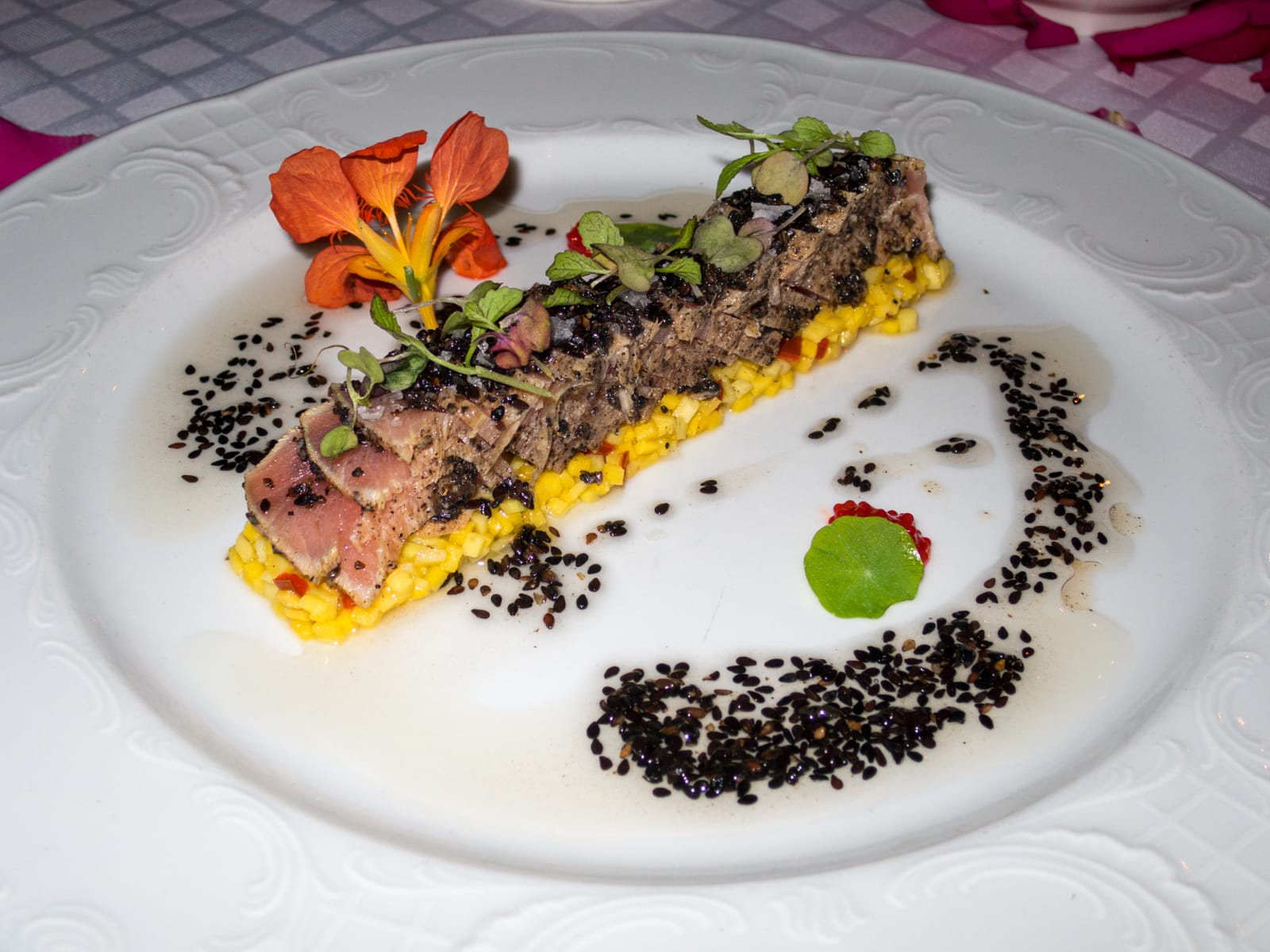 7. Brulée
Brulée was my pick for Valentine's Day dinner with my girlfriend in 2014, and while I only ate there the one time, it was one of my best meals while living in Medellín.
I include it on this list as it continues to get high ratings on Google, averaging a 4.7 (out of 5) star rating with 272 reviews.
The interior is elegant, with white chairs and tablecloths. The menu is international.
My dinner began with tuna tataki on mango with sweet chili tartar. I devoured a main of lamb-stuffed ravioli with black truffle oil.
And capped the meal with a sphere of chocolate mousse with fresh berries.
8. Moshi Medellín
Moshi Medellín is an Asian-inspired restaurant by the same team as Carmen restaurant (mentioned above).
Located adjacent to Carmen in Medellín, with a second location in Cartagena's historic center, Moshi uses high-quality, locally-sourced, and sustainable ingredients.
Appetizers include shrimp salad, ceviche, Korean fire chicken thighs, steamed buns, and sushi. I can vouch for the pork confit buns.
Mains are diverse, such as the Malay-style grilled beef short rib with Andean pumpkin, aromatic rice, and rendang sauce (pictured above), Thai-style crab rice, and grilled rabbit confit.
And because Carmen Angel is the Executive Pastry Chef, you can expect to finish lunch or dinner strong with a tasty dessert.
I chose Caribbean creme fraiche and toasted marshmallow ice cream with corozo palm fruit, coconut arequipe, and coconut, cashew, and honeycomb crumbles.
Moshi Medellín also has an excellent bar program; I recommend ordering a cocktail for the full experience.
Side note: not content to open one new restaurant, the Carmen team opened two in the same space. Don Diablo is a steakhouse located above Moshi, specializing in 100% Colombian grass-fed dry-aged beef.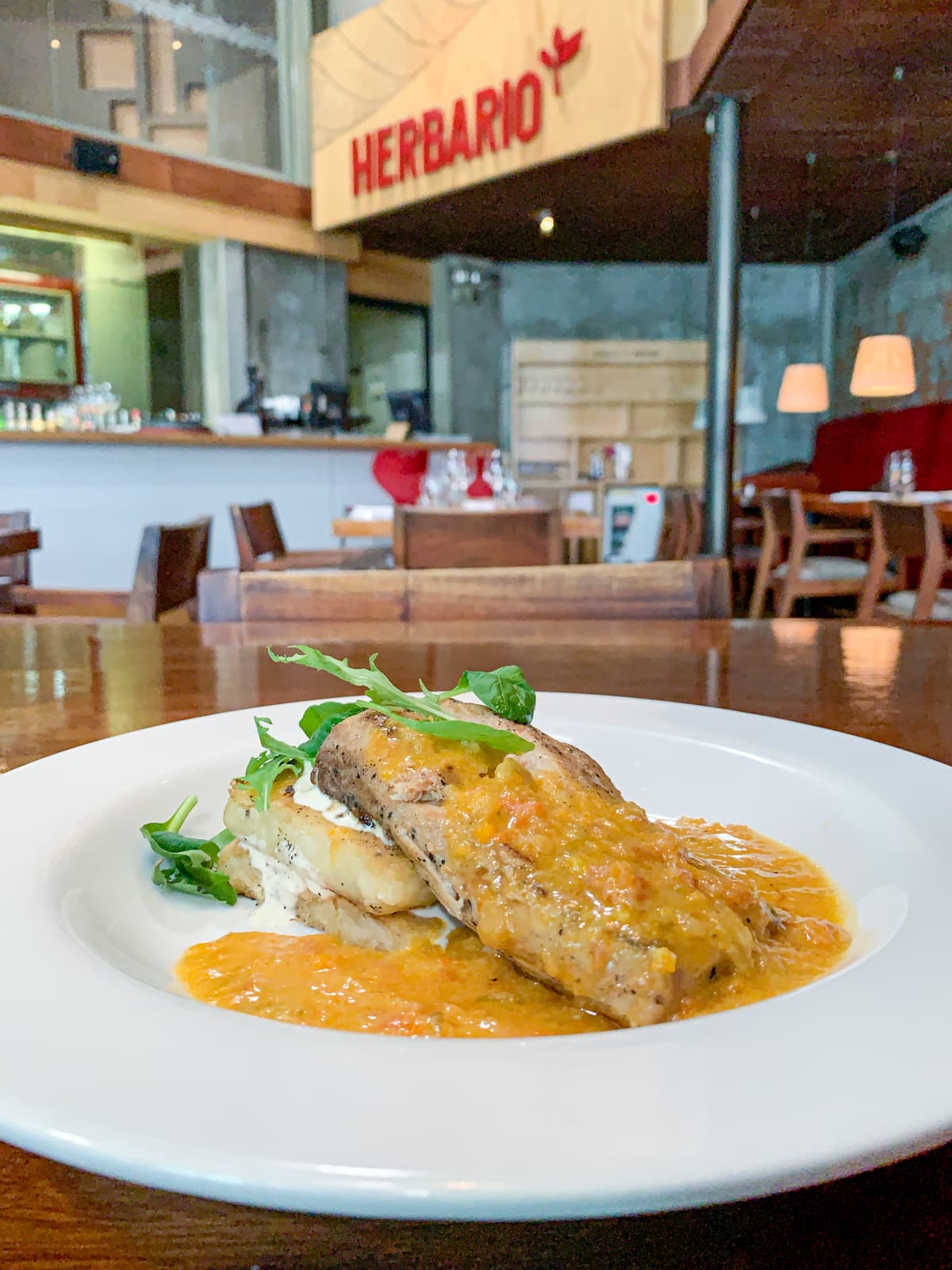 9. Herbario - Dec 28, 2018
Herbario is a modern Colombian restaurant located in a former warehouse. The spacious interior features a bar, seated balcony, and private dining space on the second floor.
Chef Rodrigo Isaza's menu reflects ingredients and influences from around the country.
I enjoyed a three-course lunch of salmon tartare with avocado foam, fresh white fish with yucca soufflé, and a chocolate tart with berries and ice cream.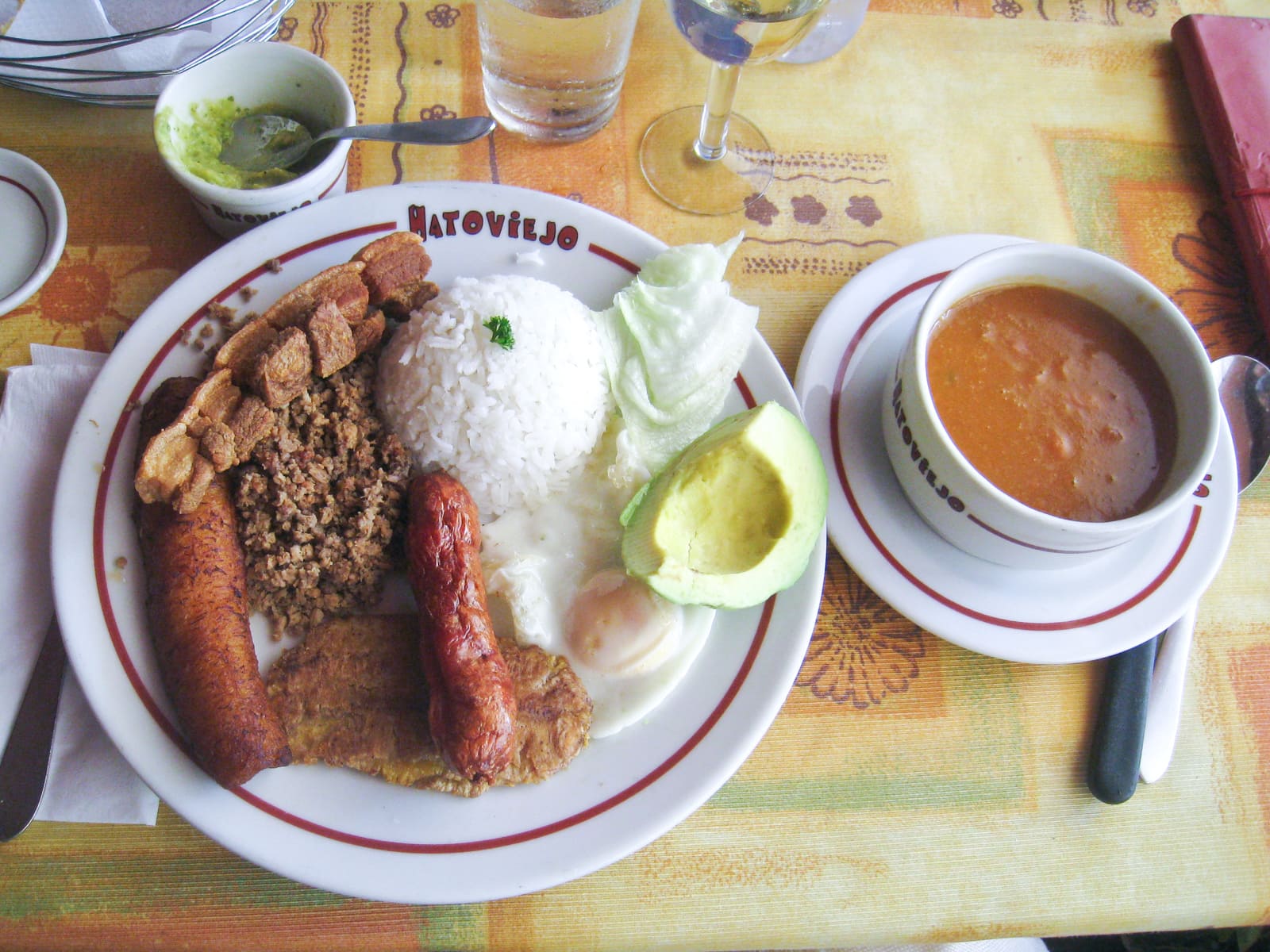 10. Hatoviejo
To wrap up my list of the best restaurants in Medellín, I'm highlighting Hatoviejo, which has served traditional Colombian dishes since 1982.
In January 2009, I ordered the Bandeja Paisa at Hato Viejo's downtown location on my second day in Medellín, and have continued to eat there over the years.
Bandeja Paisa is a regional dish from Antioquia, the Colombian department of which Medellín is the capital. Due to its size, it's typically eaten on the weekends.
It has a little of everything: meat, chorizo, chicharron (pork cracklings), fried plantains, rice, egg, avocado, arepa, and beans.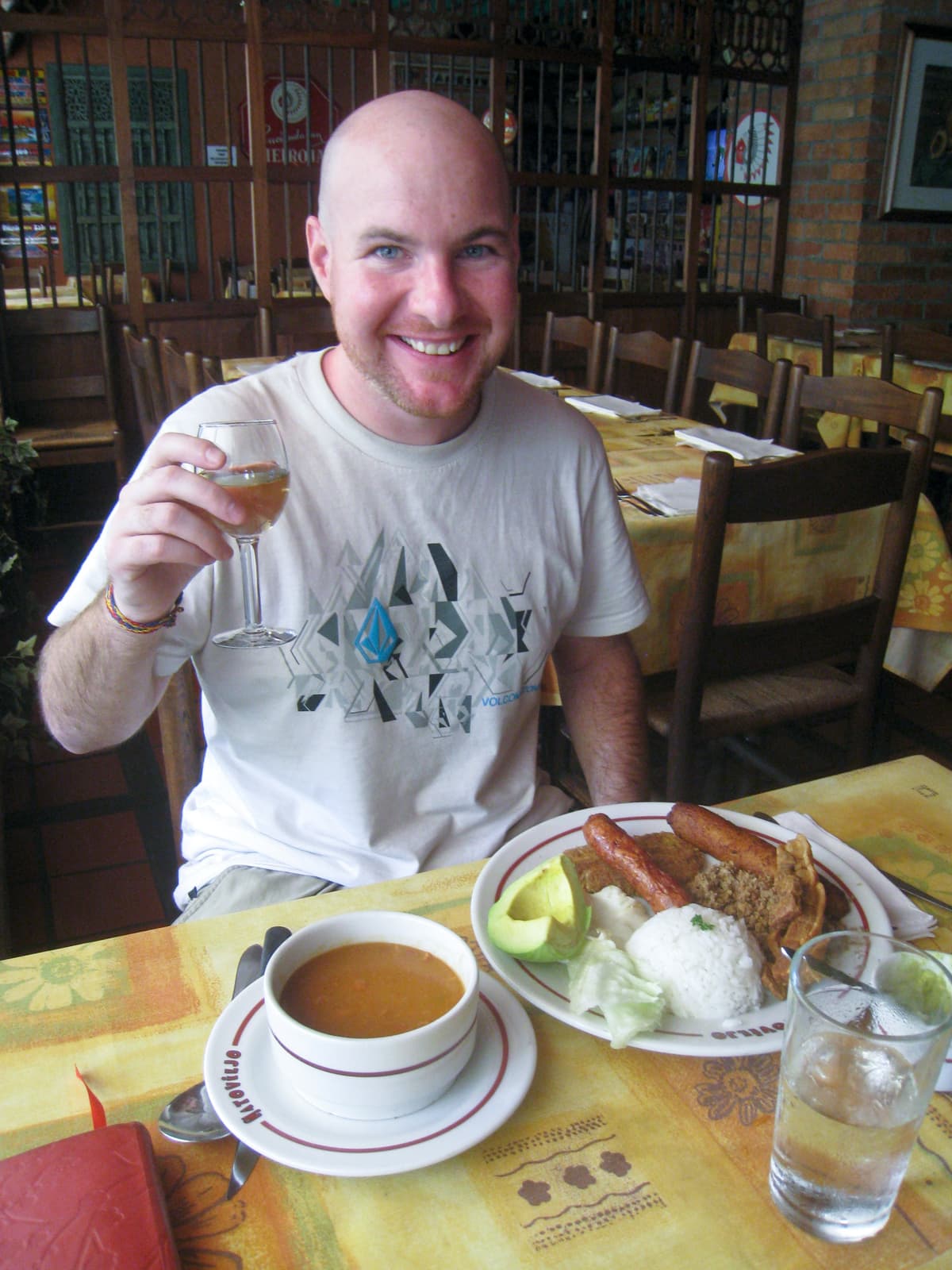 Other dishes typical of Antioquia include mondongo (tripe soup), ajiaco Bogotano (potato and chicken soup), sancocho (more soup!), and chicharron with beans.
Hato Viejo is the most casual restaurant on this list, but take that with a grain of salt as Medellín is a casual city when it comes to dining out.
Smart casual dress is fine for every restaurant I've listed, whether for lunch or dinner.
Did you enjoy this story? Join me on Instagram and Facebook to share thoughts, ask questions, or keep up with my latest adventures.