After dining there, Sud 777 immediately became one of my favorite restaurants in Mexico City.
Mexican chef Edgar Núñez gained valuable experience and inspiration during his twenties while staging at some of the world's best restaurants, including Noma and El Bulli.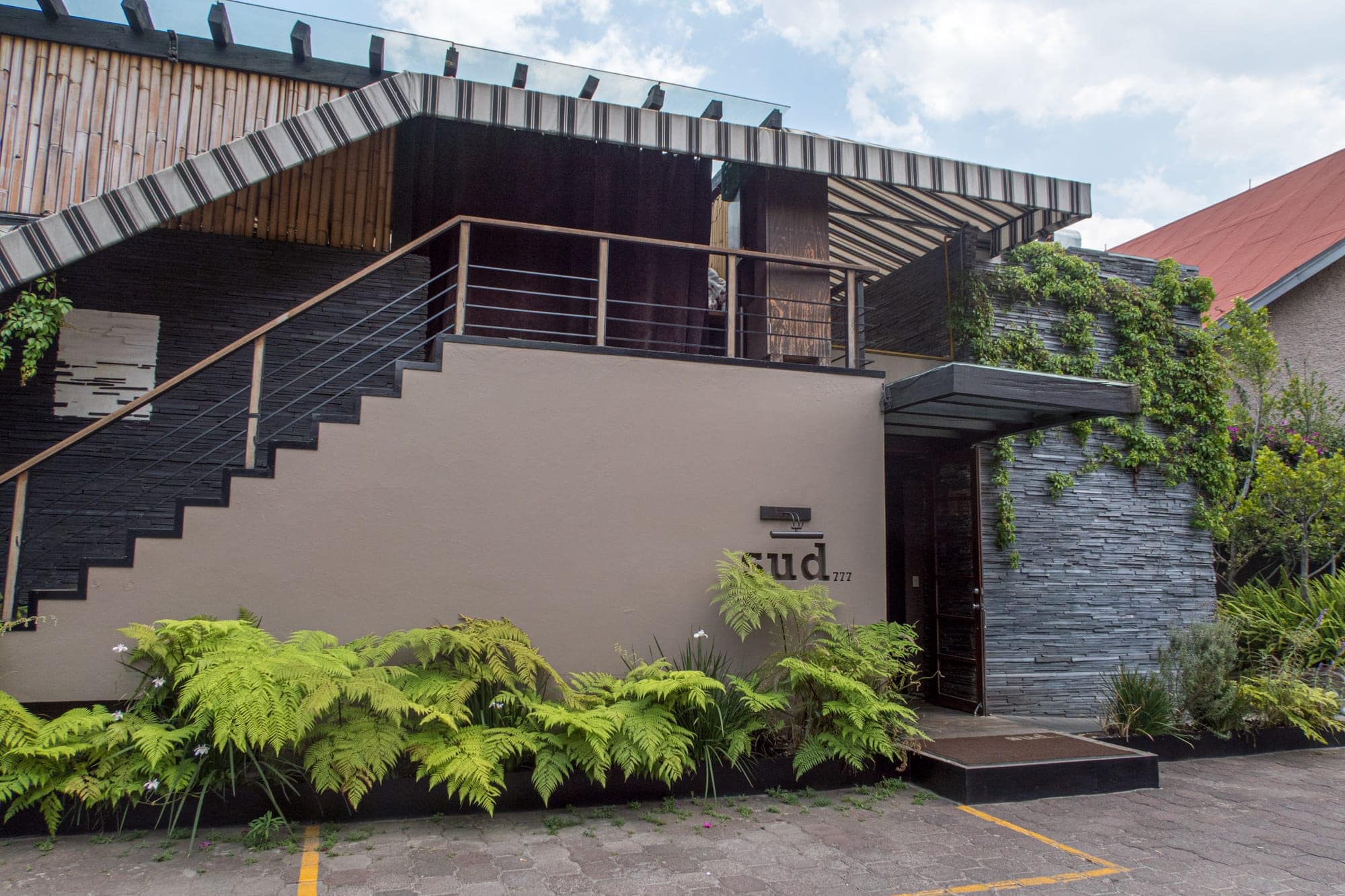 In 2008, he joined Sud 777 as Executive Chef. The restaurant has been on the list of the best restaurants in Latin America since 2013, a testament to Núñez's consistency in the kitchen.
Sud 777 is in Jardines del Pedregal, about a 30-minute drive south by highway from Condesa, the park-filled neighborhood where I like to base myself.
The exterior invites diners to ascend a staircase. Upon entering the space, it becomes clear why.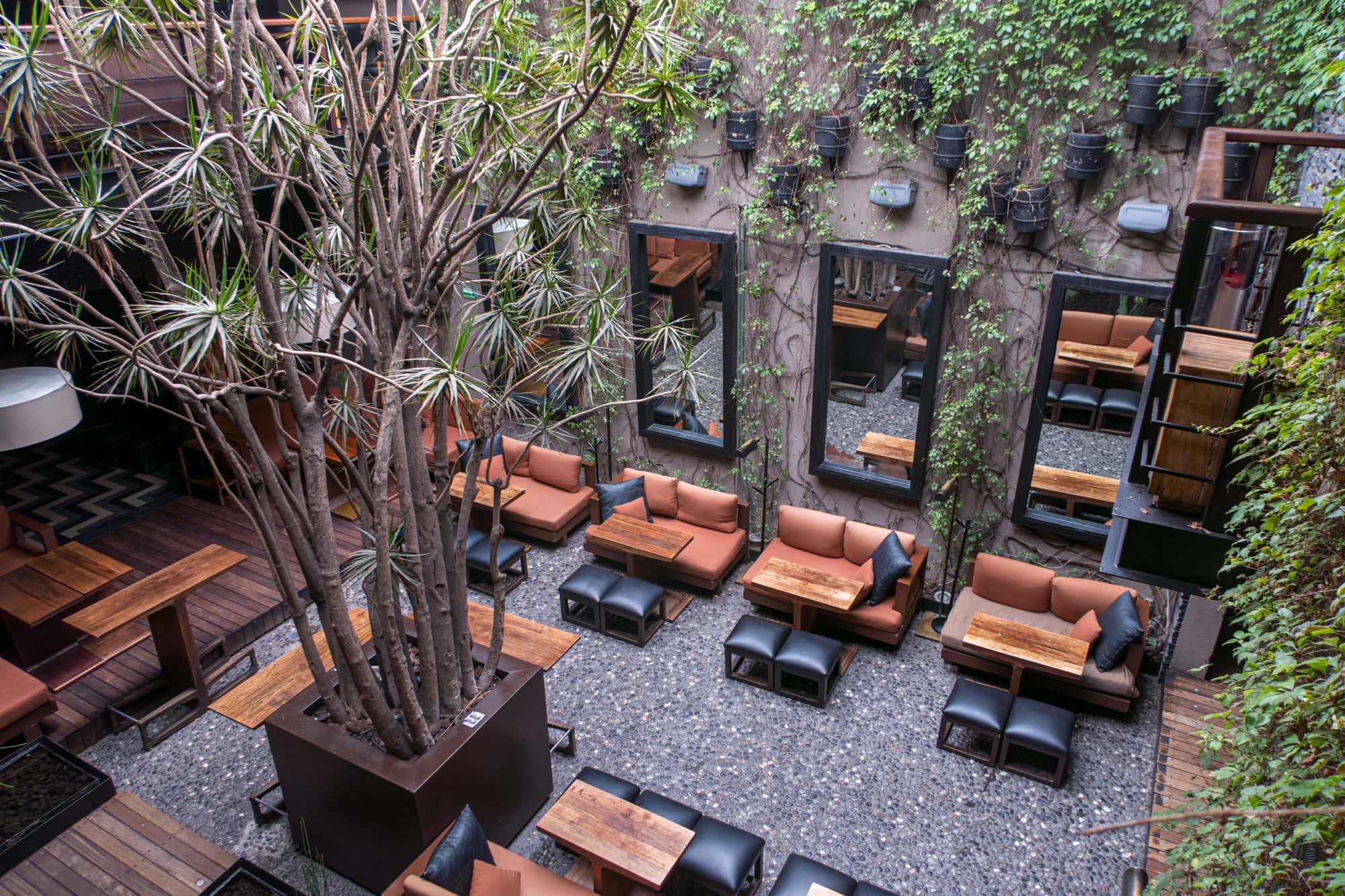 The two-story building features a large interior courtyard, and natural light fills a space crawling with ivy and other plant life.
The ground floor serves as a bar and lounge; the main dining room is on the second floor.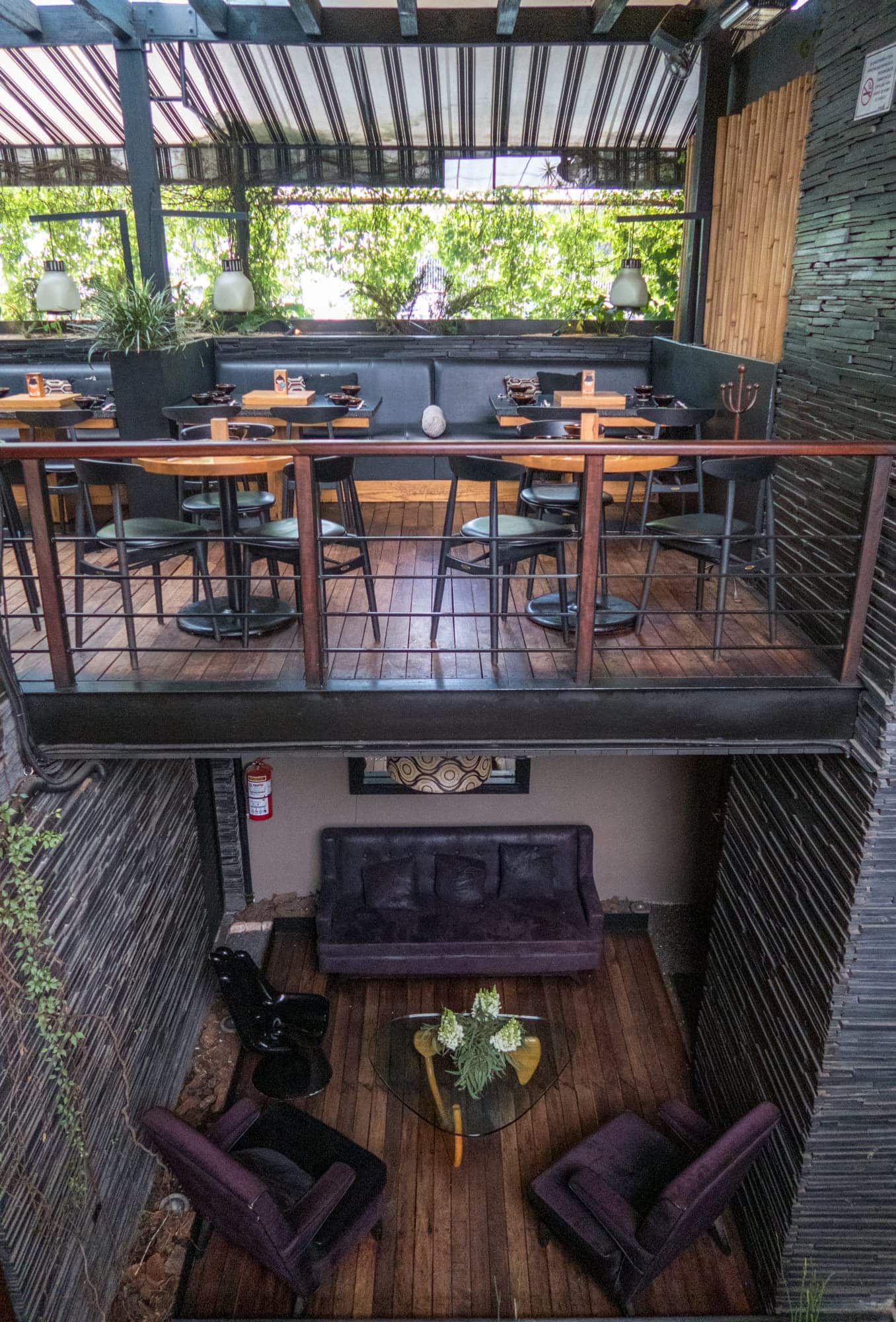 It was 2 p.m. when I arrived for lunch; I was promptly shown to my table facing the interior courtyard.
Tasting Menu at Sud 777
Sud 777 offers a la carte dining and a seasonal tasting menu. I opted for the 11-course tasting menu and skipped the wine pairings for a juice pairing.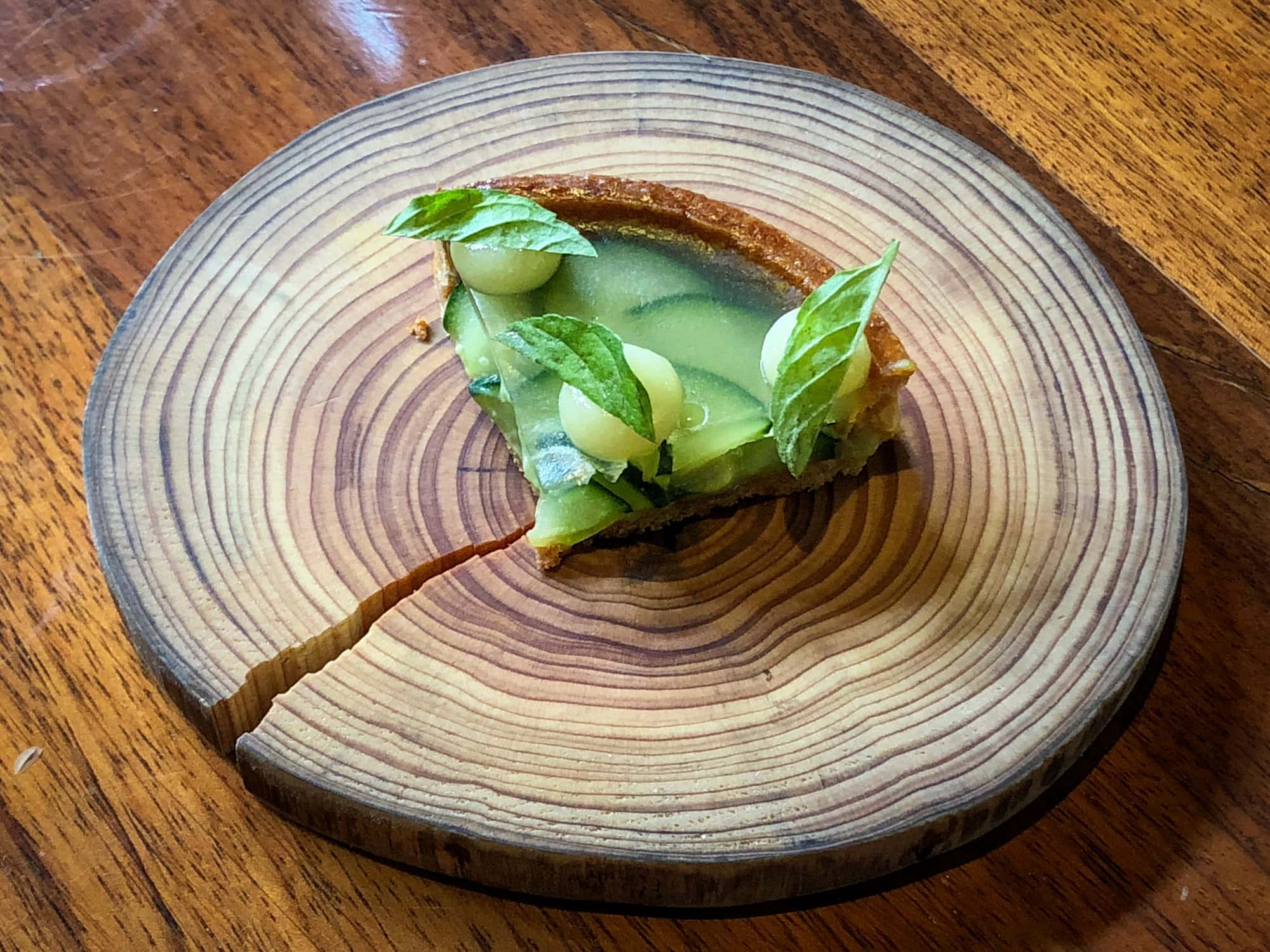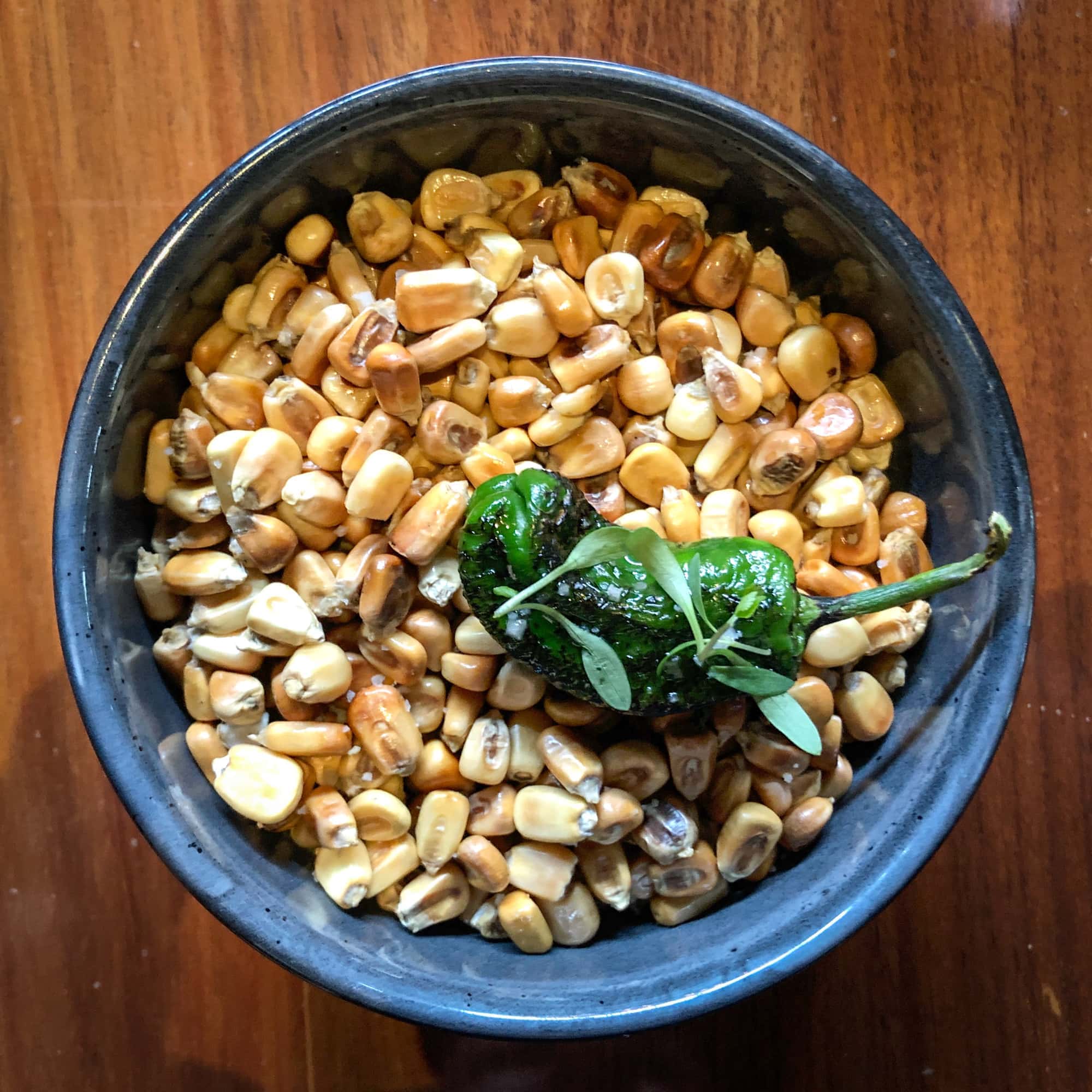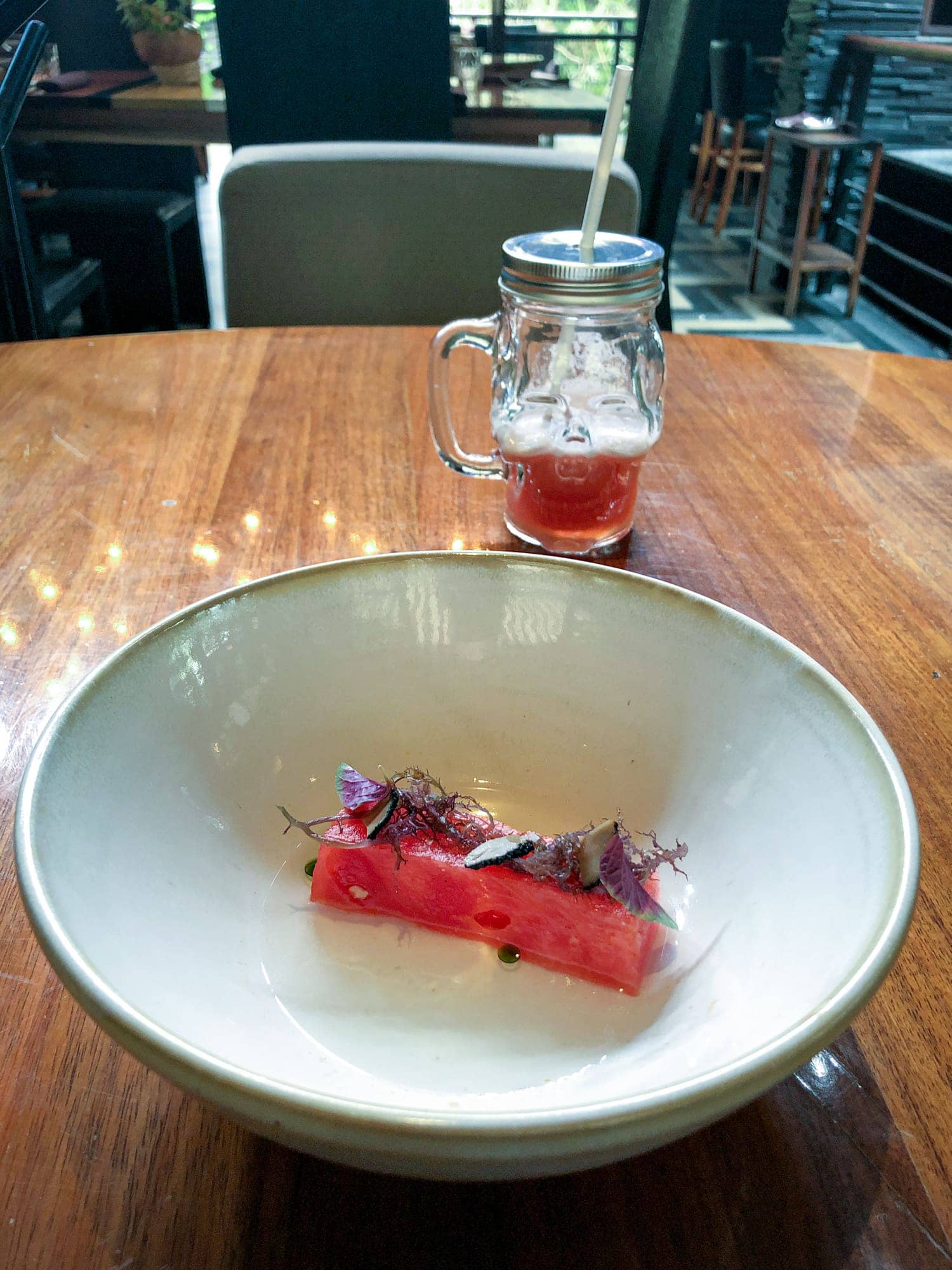 The watermelon was paired with smoked tomato juice in a skull-shaped glass, another terrific combo from the team at Sud 777.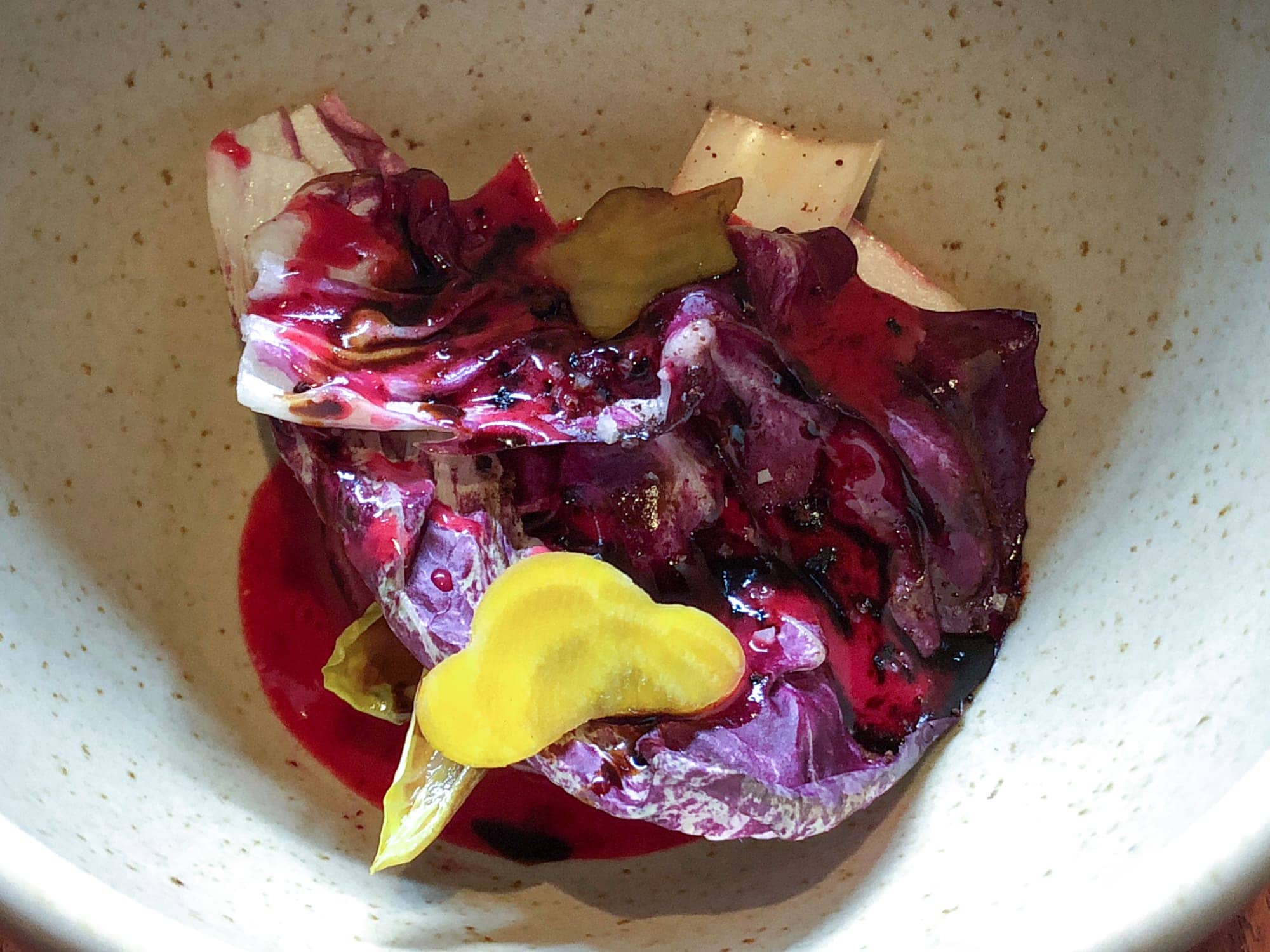 The salad was paired with fresh beet juice served in a wine glass.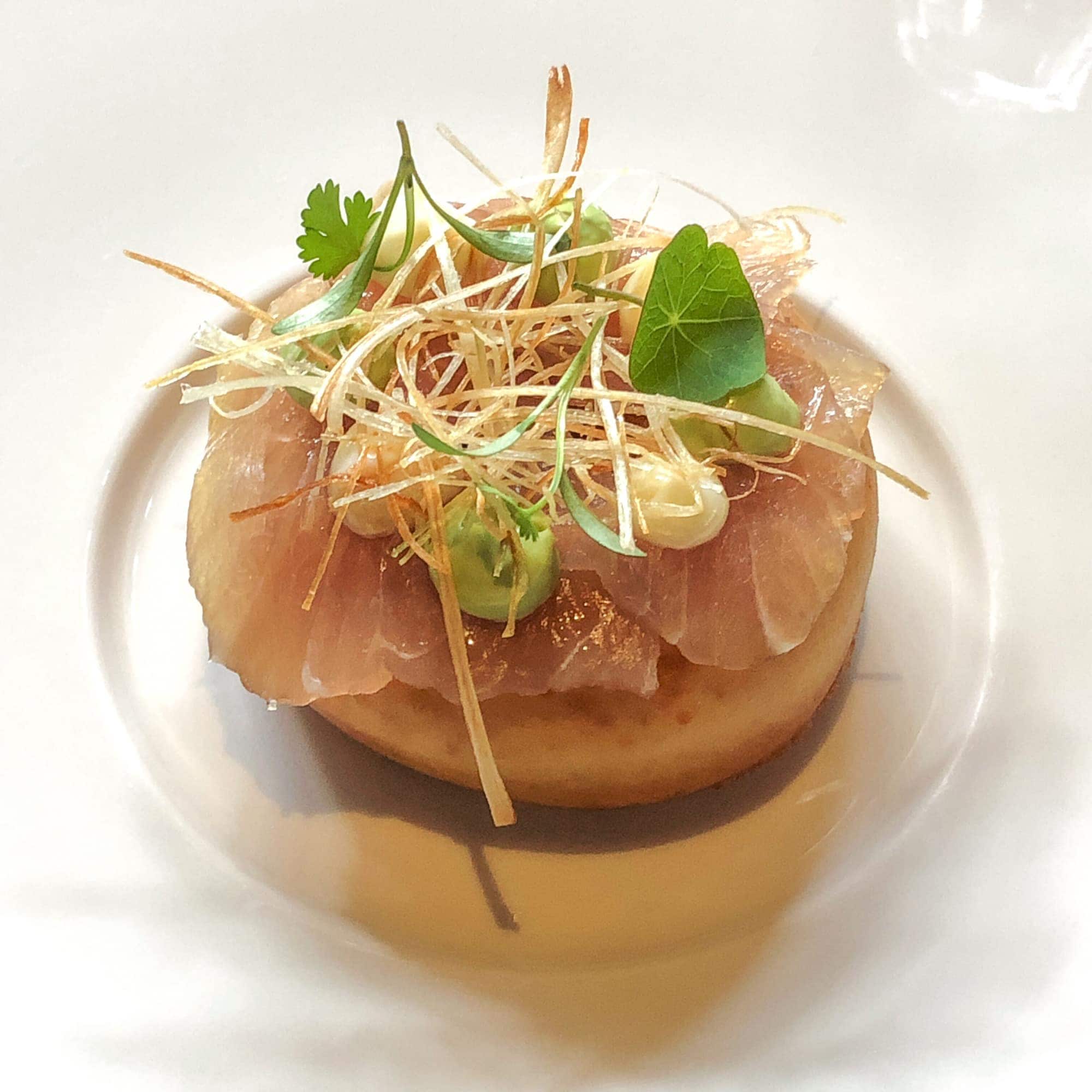 Let's all pause and appreciate that there was a donut on the menu for lunch this day. And certainly one of the fanciest donuts I've ever eaten.
The next course was Kino clams with "hoja santa" and sherry, and it was paired with white almond juice.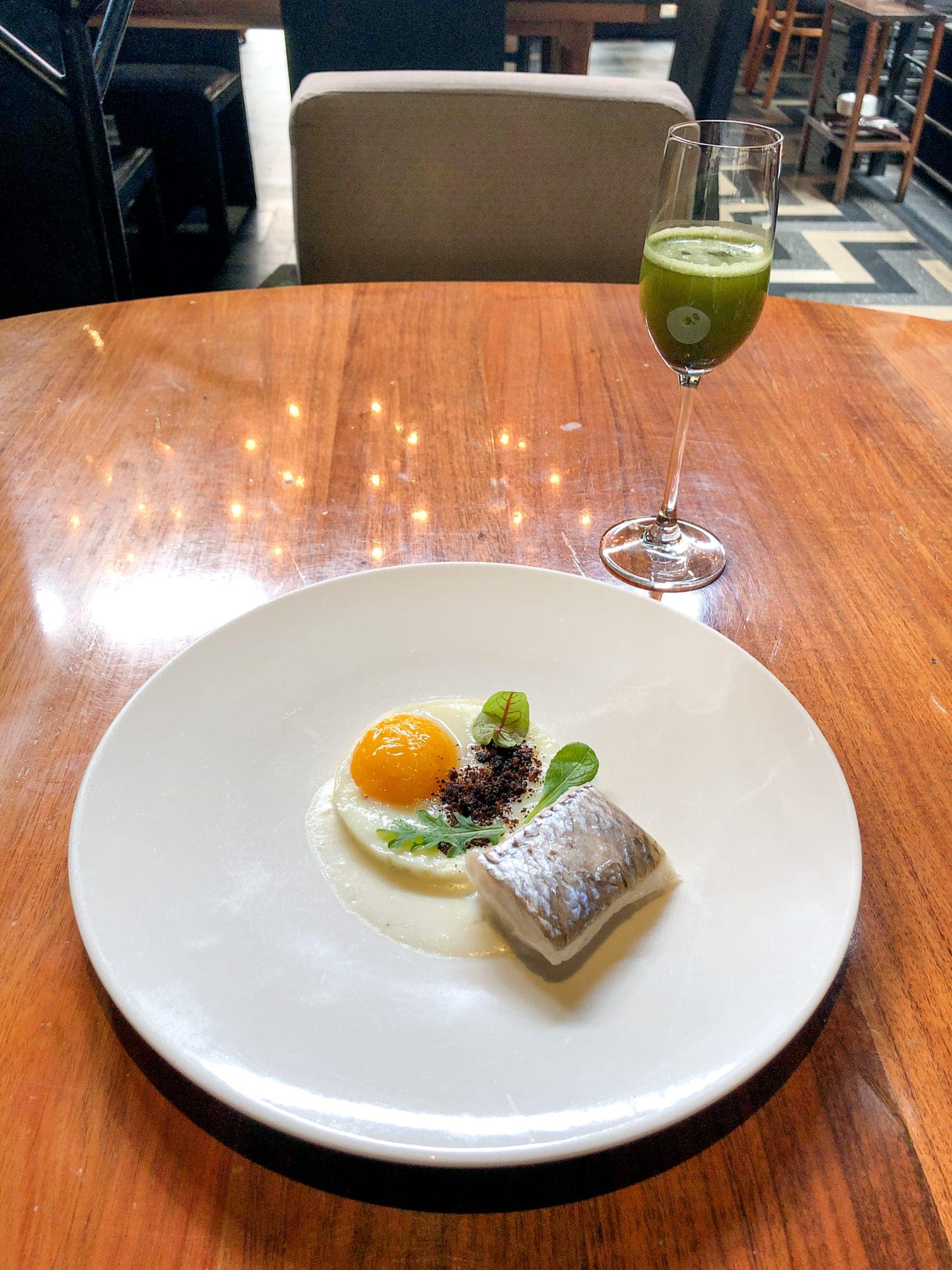 The day's catch was sea bass, served with a perfectly cooked farm fresh egg.
I love the simple yet elegant presentation. The dish was paired with green seaweed juice.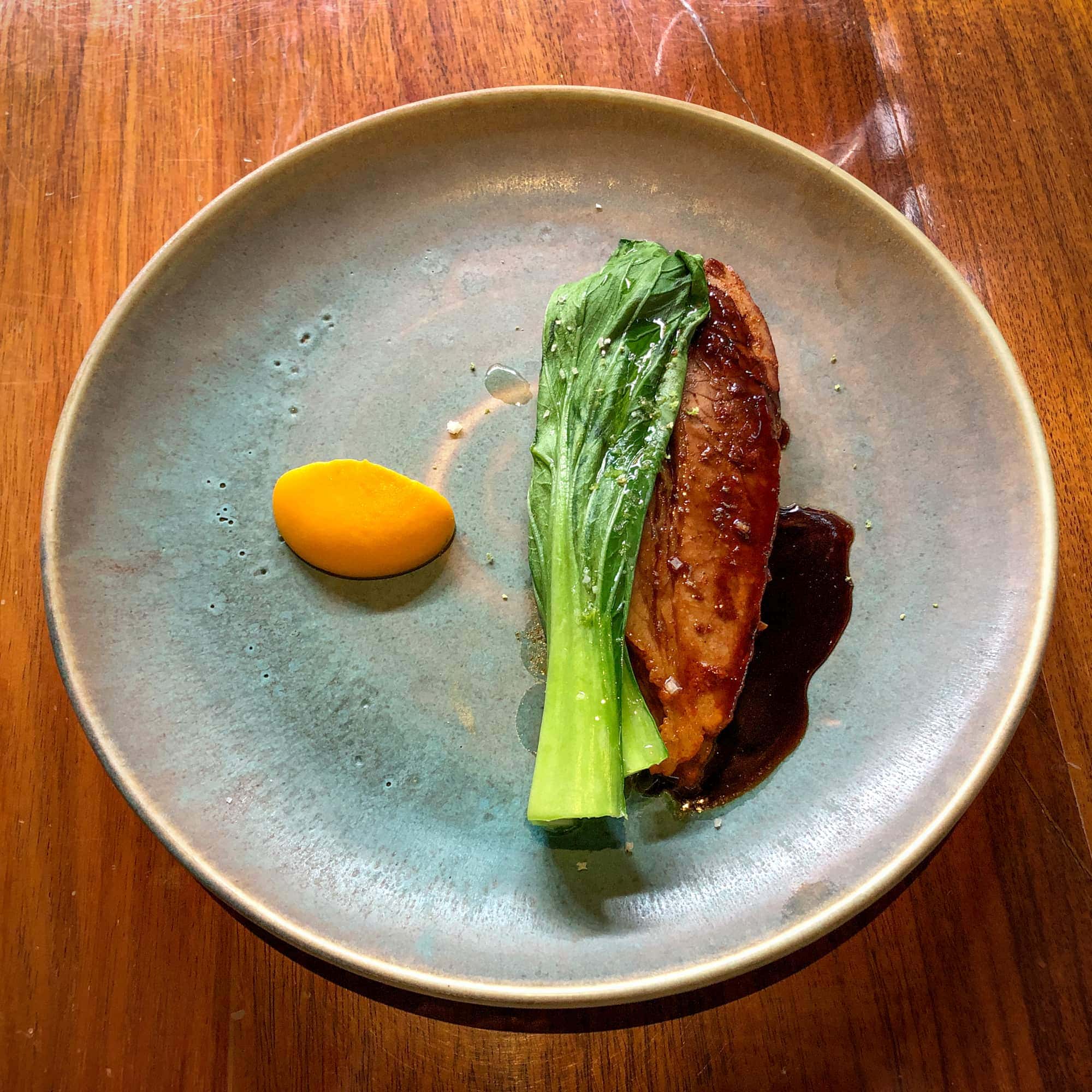 I received brisket with bok choy and sweet potato, paired with red berry juice.
Not pictured is the handsome steak knife in a leather sheath I was provided.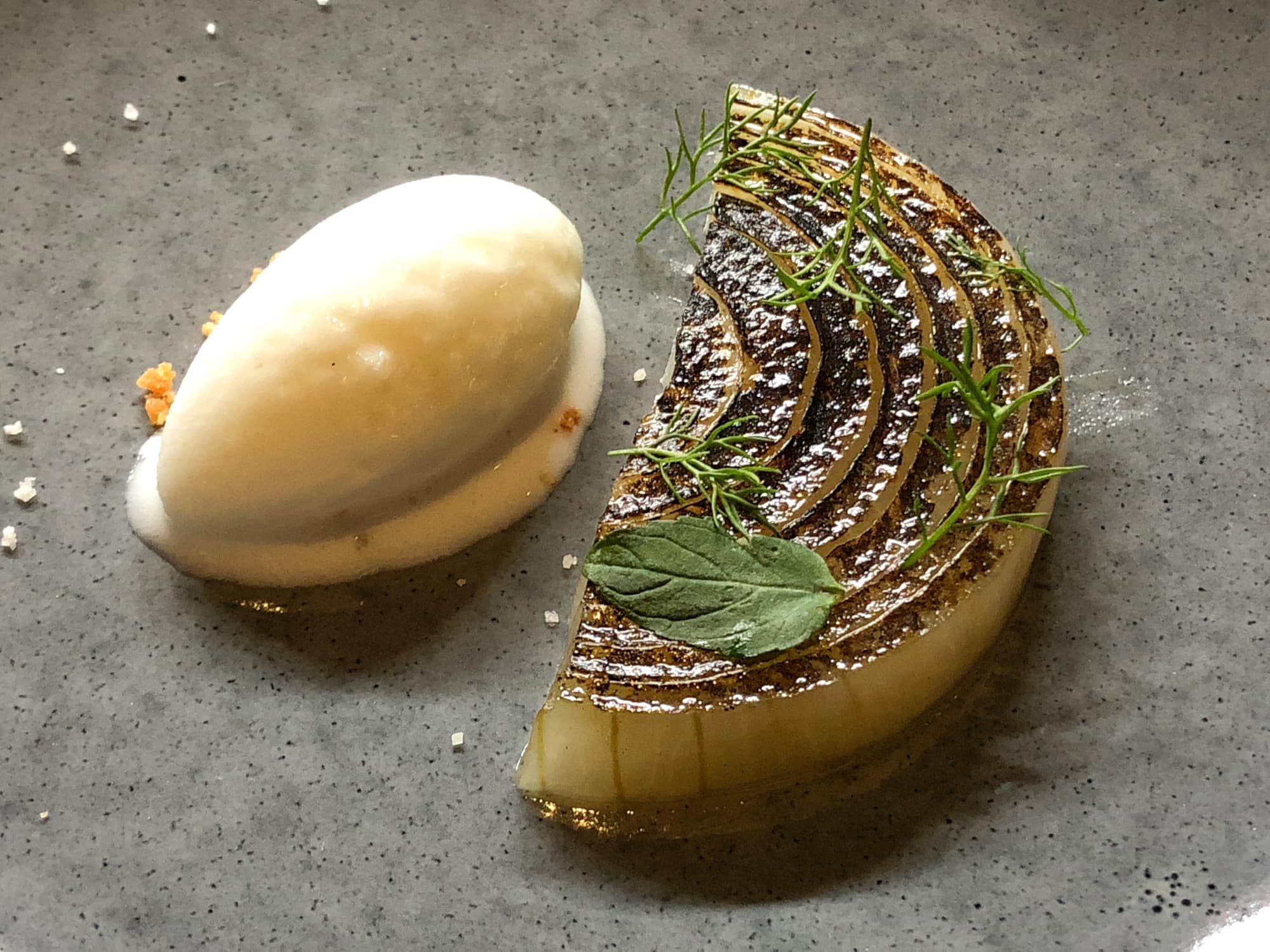 Onion for dessert? Why not! This creative combination of onion, caramel, and salted yogurt ice cream was a delight.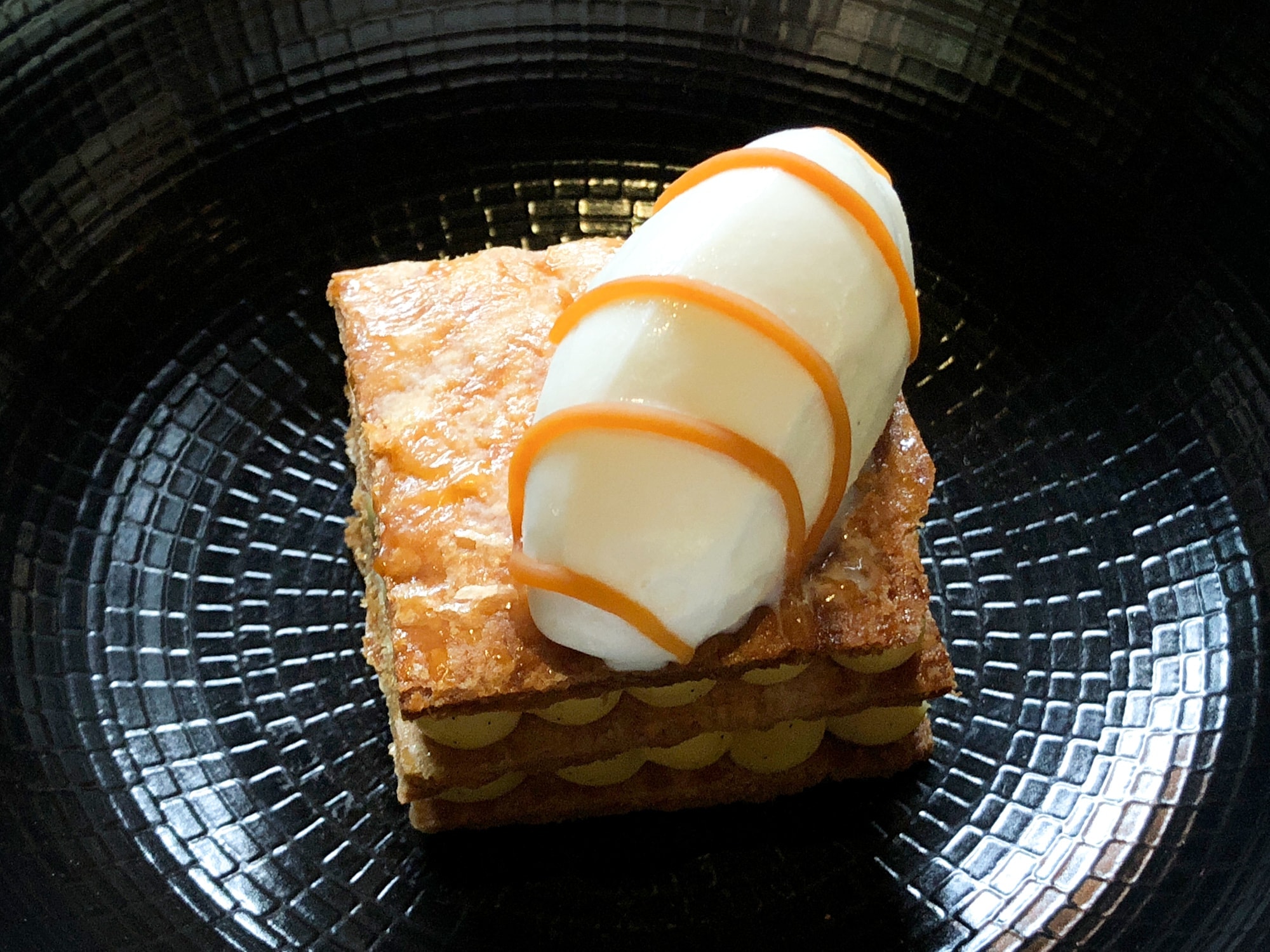 Due to my kiwi allergy, I requested a substitute here. I can't recall what it was exactly, but you get the picture.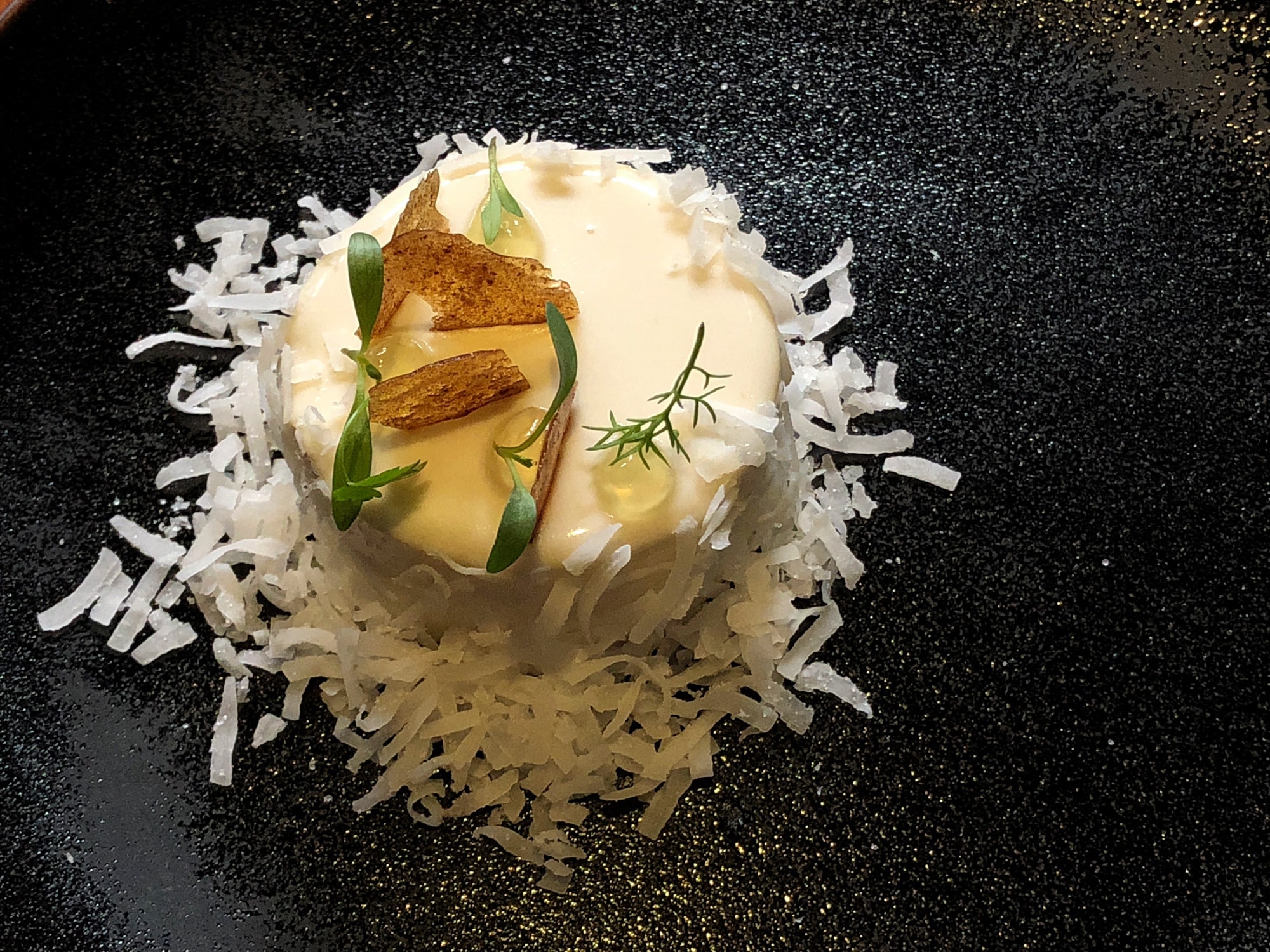 Last but certainly not least, there was this coconut and passion fruit dessert.
How much did this 11-course tasting menu with juice pairings cost?
Including sparkling water, tax, and tip, I paid $85.
Dining at Sud 777 is an excellent value. The Mexican cuisine is fresh, in season, and expertly prepared. You're eating in a remarkable space, filled with light by day and surely lots of locals by night.
Plan Your Visit
Sud 777
Address: Boulevard de la Luz 777, Jardines del Pedregal, Mexico City, Mexico
Dress: Casual
Reservations: Recommended, website