At Maido, head chef Mitsuharu Tsumura introduces diners to Nikkei cuisine, which combines Peruvian ingredients and Japanese techniques.
Nikkei, in this context, refers to Japanese immigrants and their descendants who have brought their customs and traditions to countries around the world, including Peru in South America.
Mitsuharu's ancestors came to Peru in 1889, along with approximately 7,000 others searching for jobs. They were given two-year work contracts and primarily worked on farms.
Of course, these Japanese emigrants brought their cooking habits and dietary preferences. If the preferred ingredients weren't available, they made substitutes.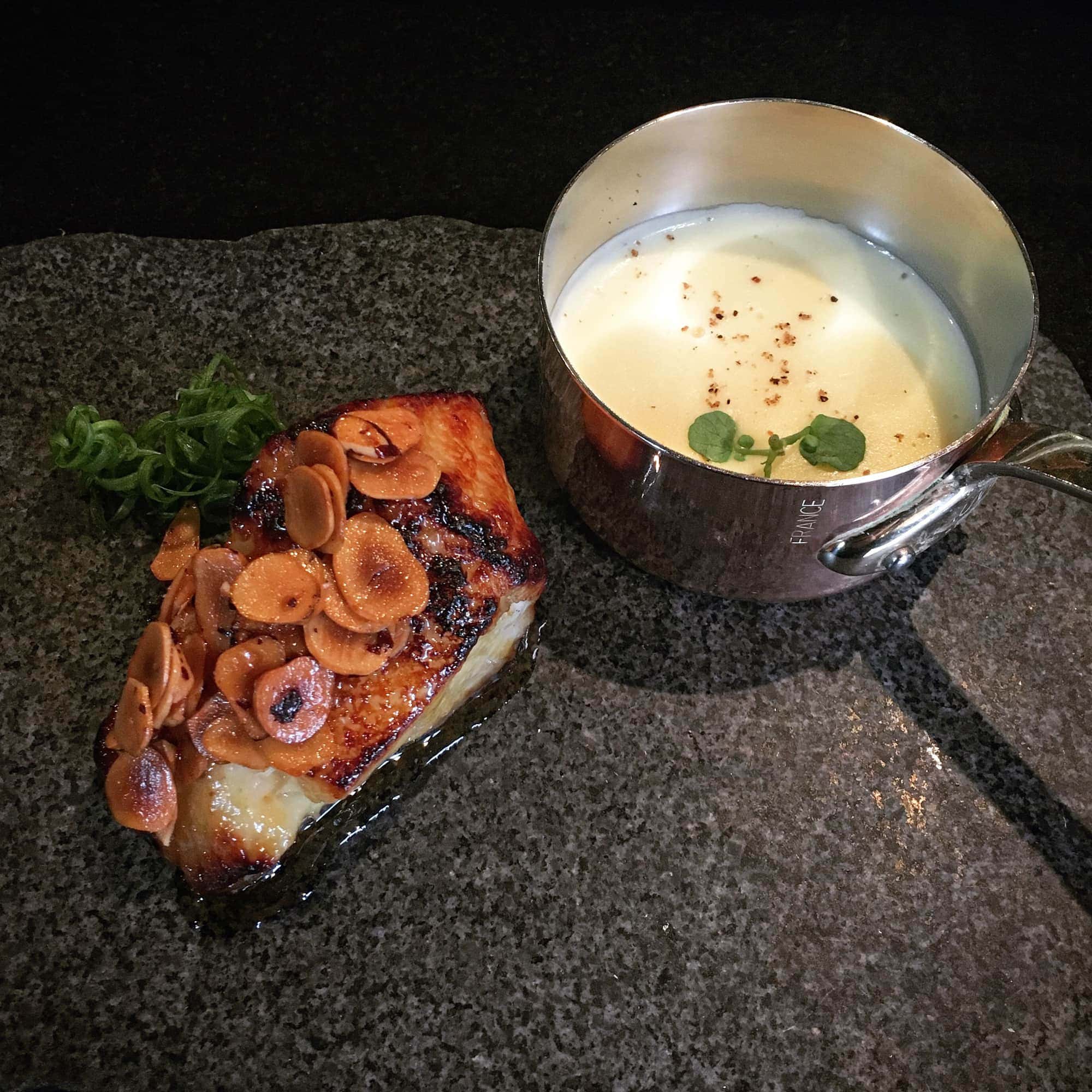 At the time, Peruvian food didn't take full advantage of the Pacific Ocean's bountiful seafood supply, a Japanese cuisine's mainstay.
Slowly but surely, ingredients such as raw fish, octopus, and scallops were folded into Peruvian dishes. Tiradito is an excellent example of this process.
At Maido, chef Mitsuharu shines a light on Peruvian Nikkei cuisine and is helping to promote it globally.
His effort has been recognized, with Maido voted the #1 best restaurant in Latin America by The World's 50 Best Restaurants for three straight years (2017, 2018, and 2019).
In 2021, it was ranked #2 in Latin America after Central and #7 worldwide.
Related: World's Best Restaurants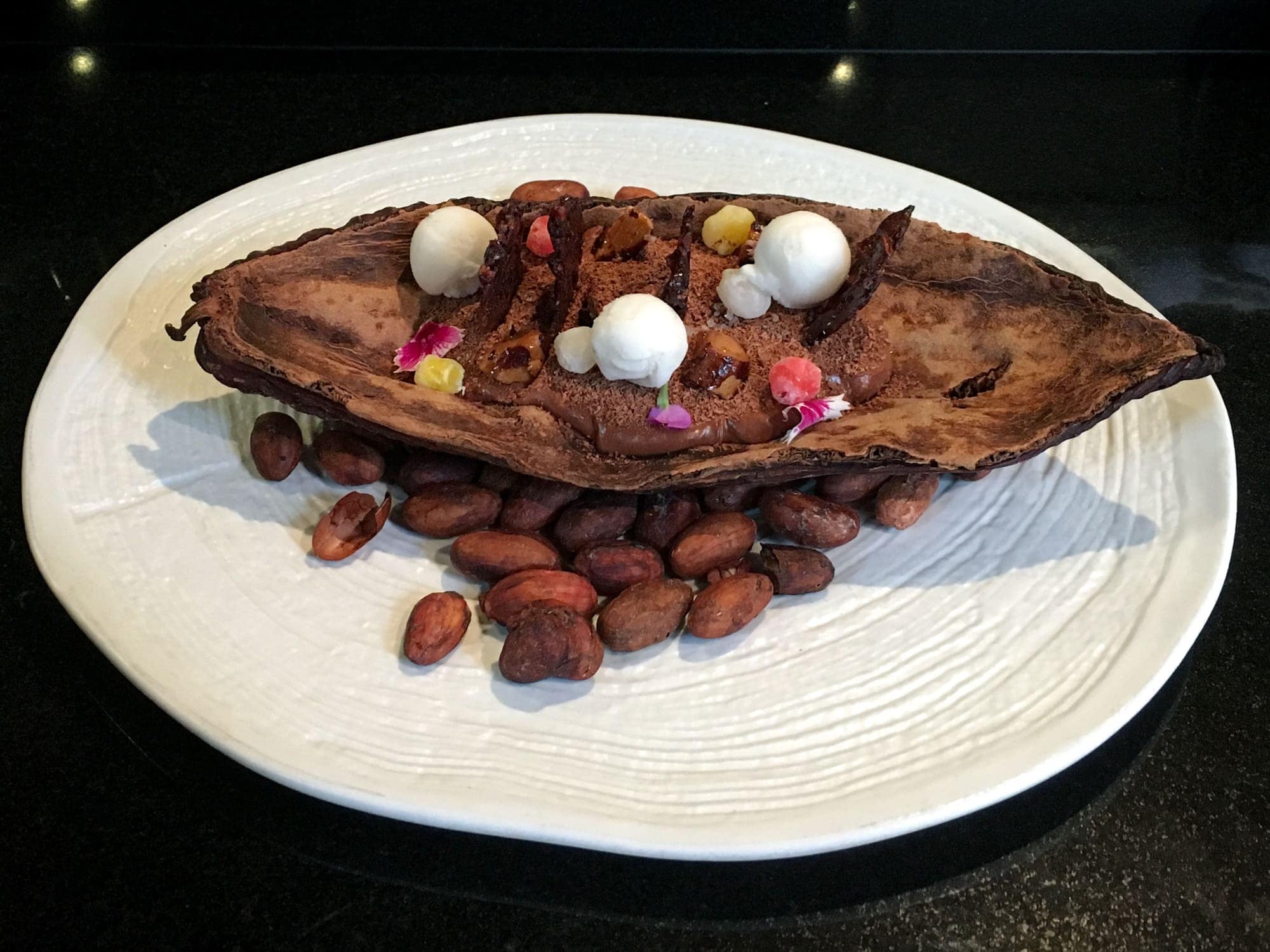 I've had the pleasure of dining at Maido three times since 2011.
This post includes photos from two meals after the restaurant's interior was renovated.
My first dinner was ordered a la carte at the sushi bar in 2016.
Following a few small appetizers, I was wowed by incredibly flavorful miso-marinated cod with potato cream and crispy bahuaja nuts (pictured first).
My excellent choice for dessert was a creatively-presented Amador 70% cacao with yuzu, shica shica ice cream, mochis, bahuaja nut, and cacao nibs.
In 2017, I won a free trip for two to Machu Picchu with G Adventures from National Geographic.
Despite having trekked to Machu Picchu in 2011, I didn't pass on the opportunity to go back.
I invited my friend Freddy who hadn't yet been. Following the one-week tour, we returned to Lima and went to Maido for the full 13-course Nikkei food menu.
Related: Central Restaurante - Exploring Ecosystems in Peru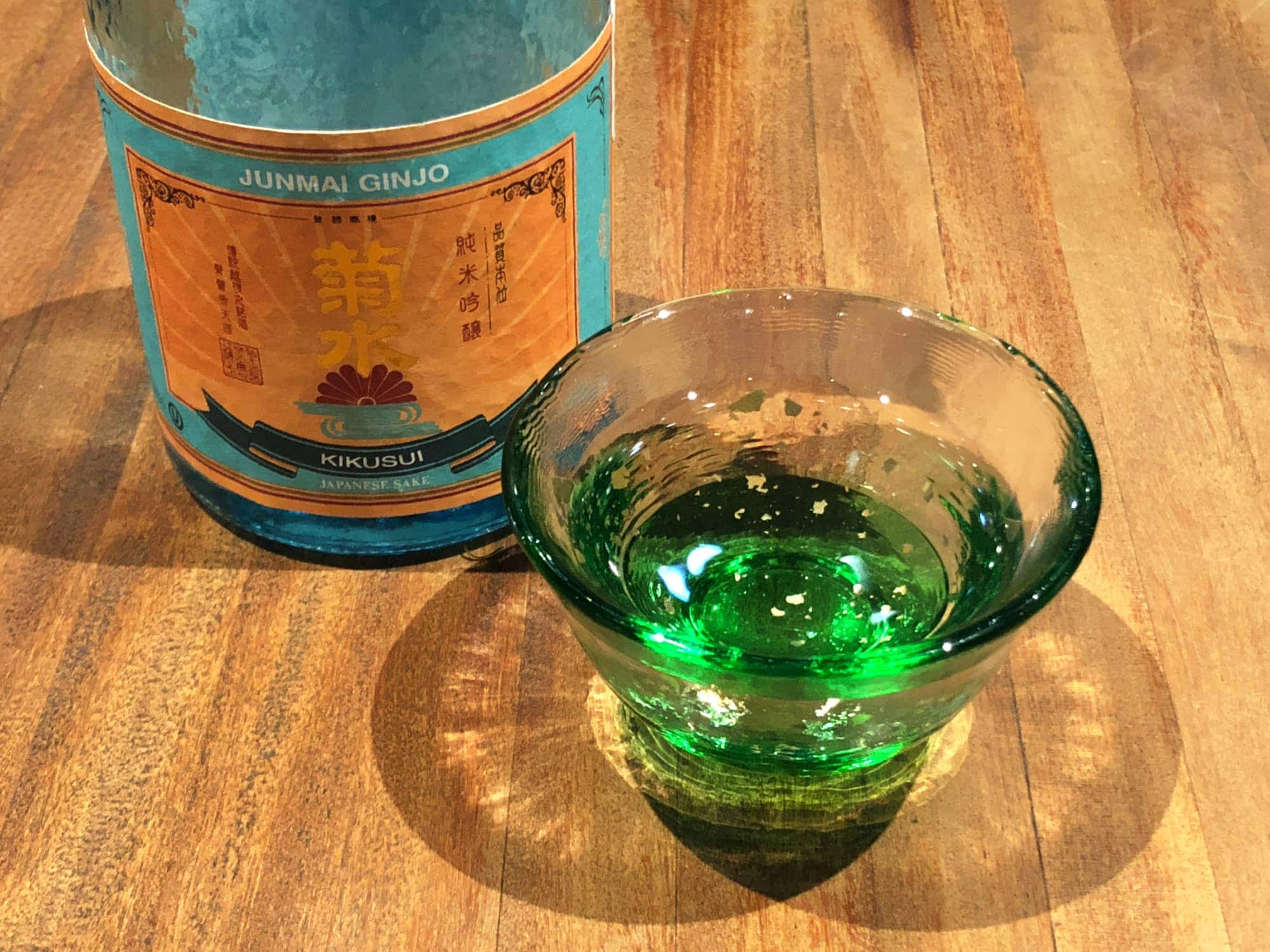 Nikkei Experience at Maido
Maido is housed in a small, two-story building in Lima's affluent (and touristy) Miraflores district.
We arrived on time for our 1 p.m. reservation on a Monday in early February.
Freddy suggested sake, so we ordered a bottle to share and were allowed to pick the glass from which we'd drink it.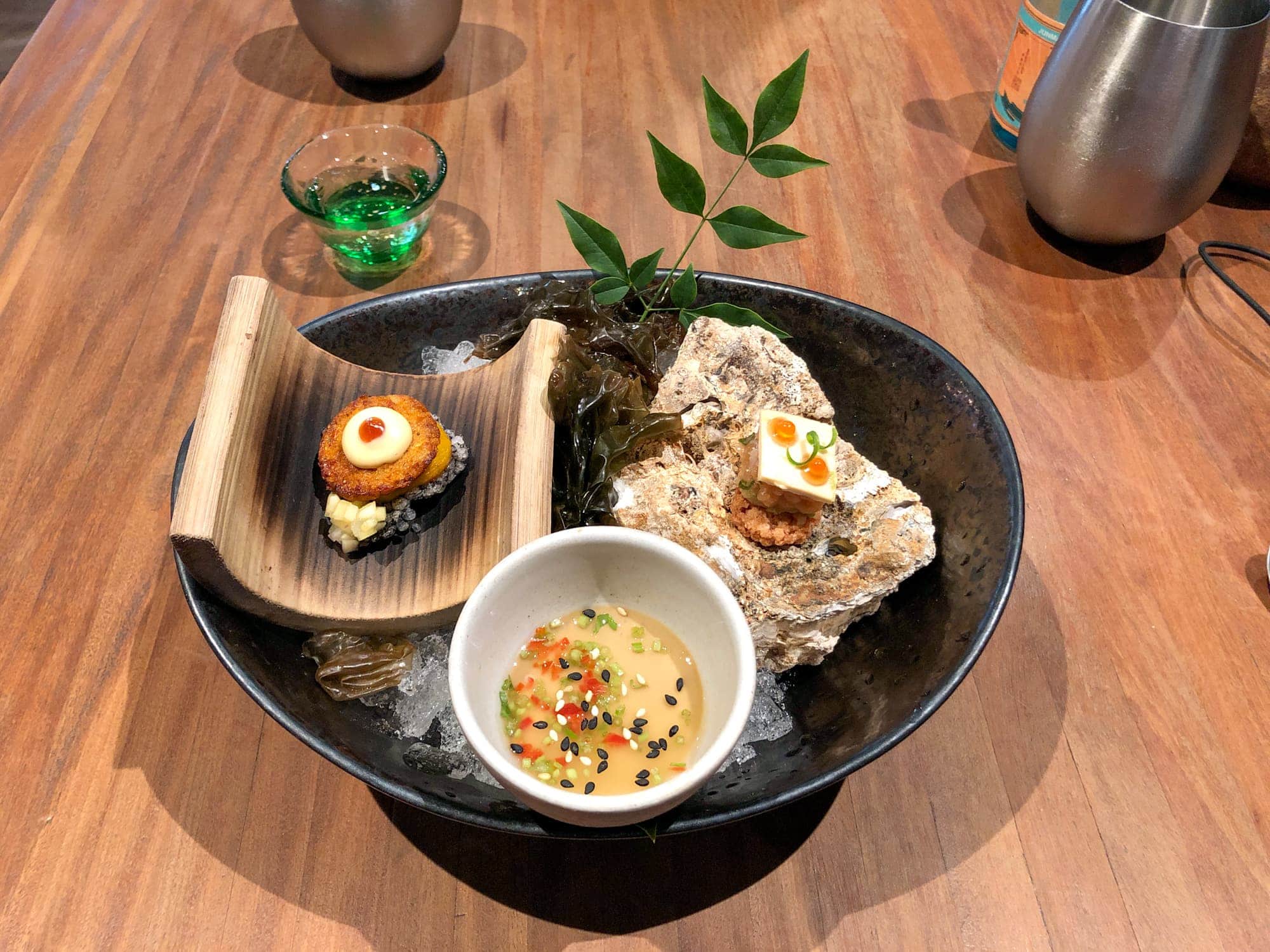 The first course was a trio of bite-size snacks on ice, including:
Sushi rice cracker with avocado, trout belly
Regional sausage with roasted banana, sachatomate emulsion, crunchy tapioca, and ponzu
Aji negro chawanmushi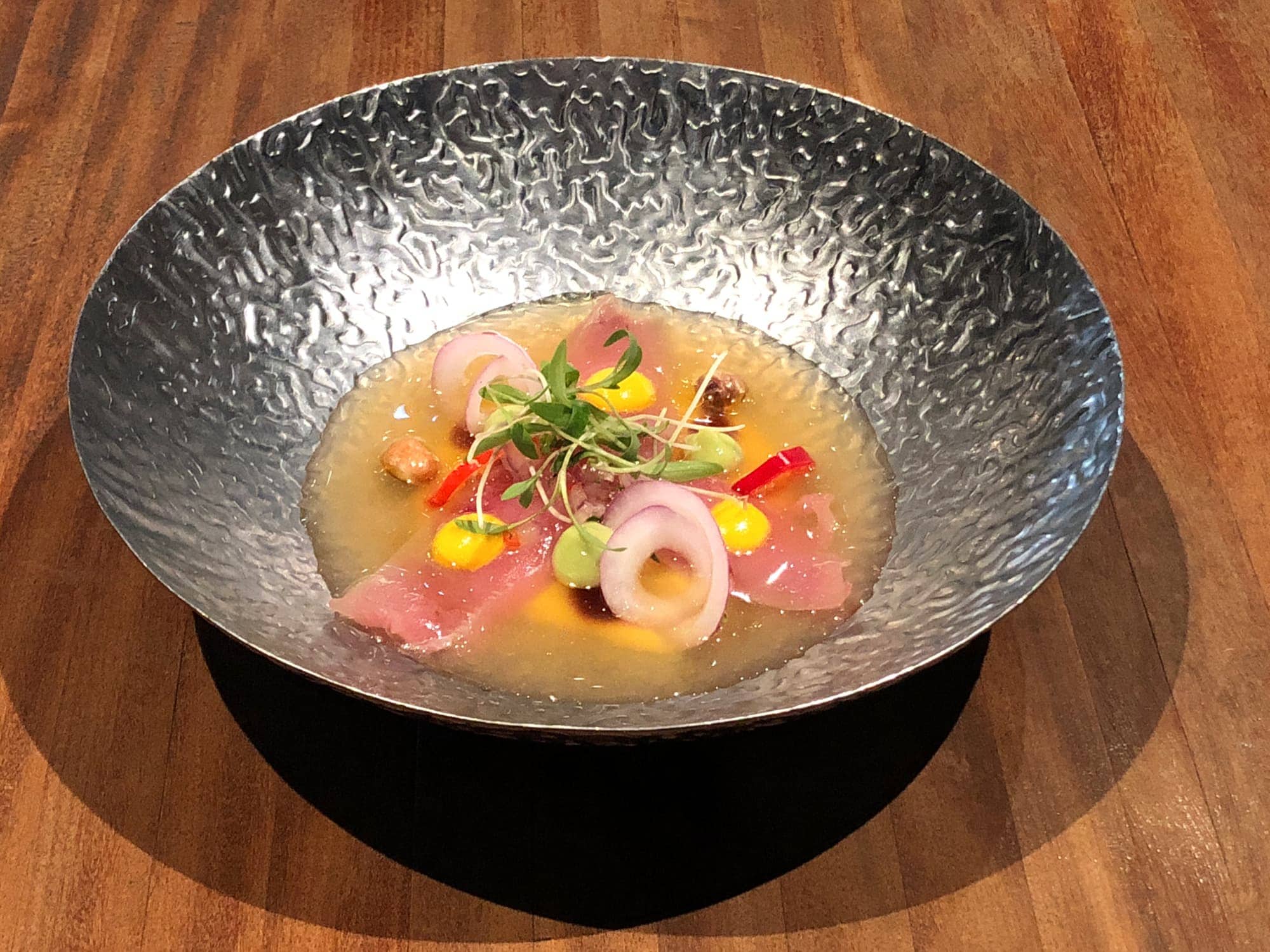 Next, one of my favorite dishes of the meal: poda ceviche with sarandaja cream, mackerel, shallots, limo pepper, chulpi corn, and Nikkei leche de tigre.
Leche de tigre, literally "tiger's milk," is the citrus-based, spicy marinade used to cure the fish in classic Peruvian ceviche.

Saveur
The textured silver bowl helped make this one of the prettiest presentations of ceviche I've ever seen.
I didn't appreciate ceviche at first, having tried it on a beach in Ecuador and later at run-of-the-mill restaurants in Peru.
My first positive experience came at Astrid y Gaston; however, Maido proved even better. I still prefer sushi and sashimi to ceviche.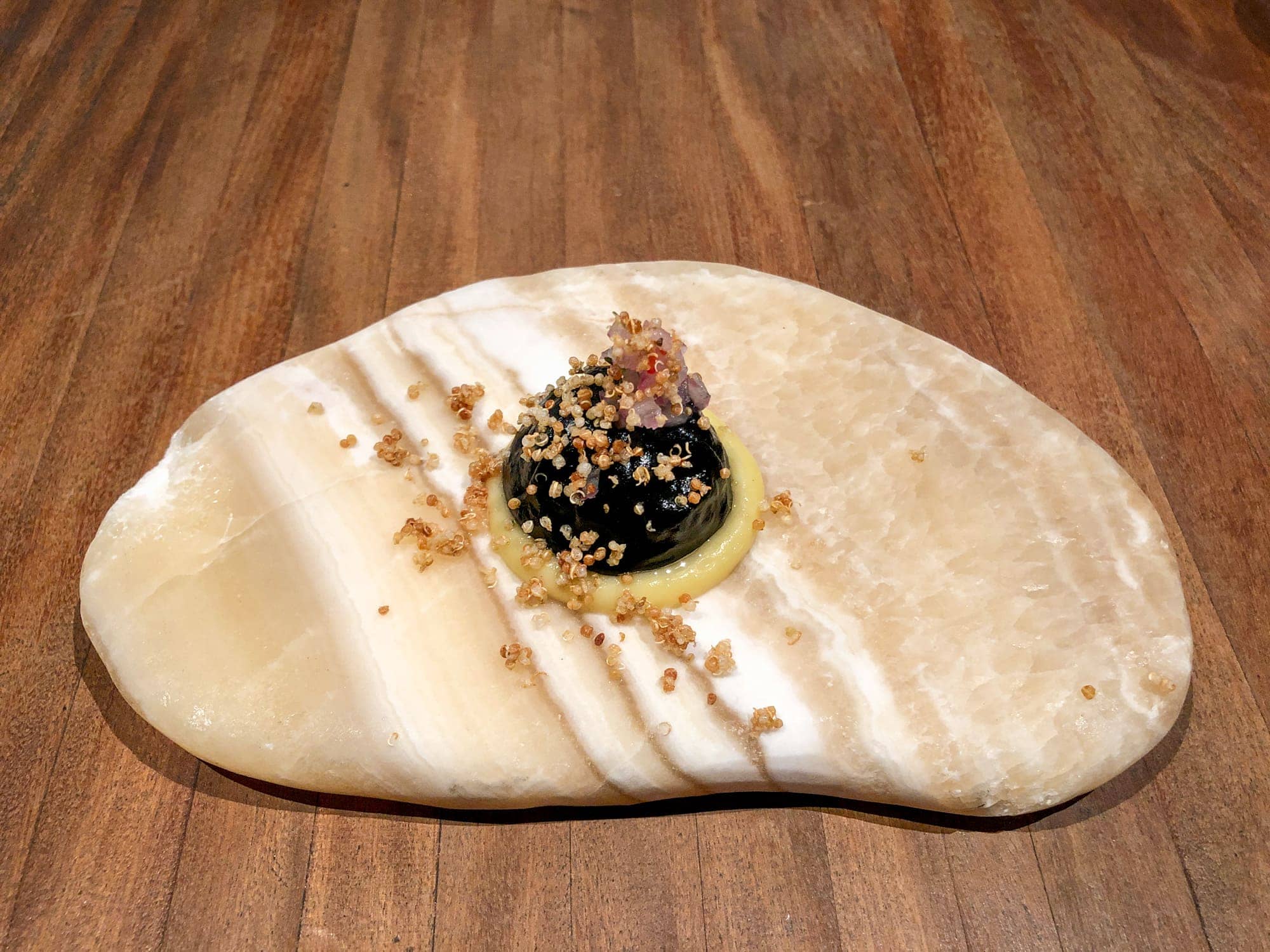 Our third course was a dim sum of squid and sea snail cau cau with camotillo cream and crispy white quinoa.
This dish also reminded me of Astrid y Gaston, where the first course was a single sea snail presented in its shell.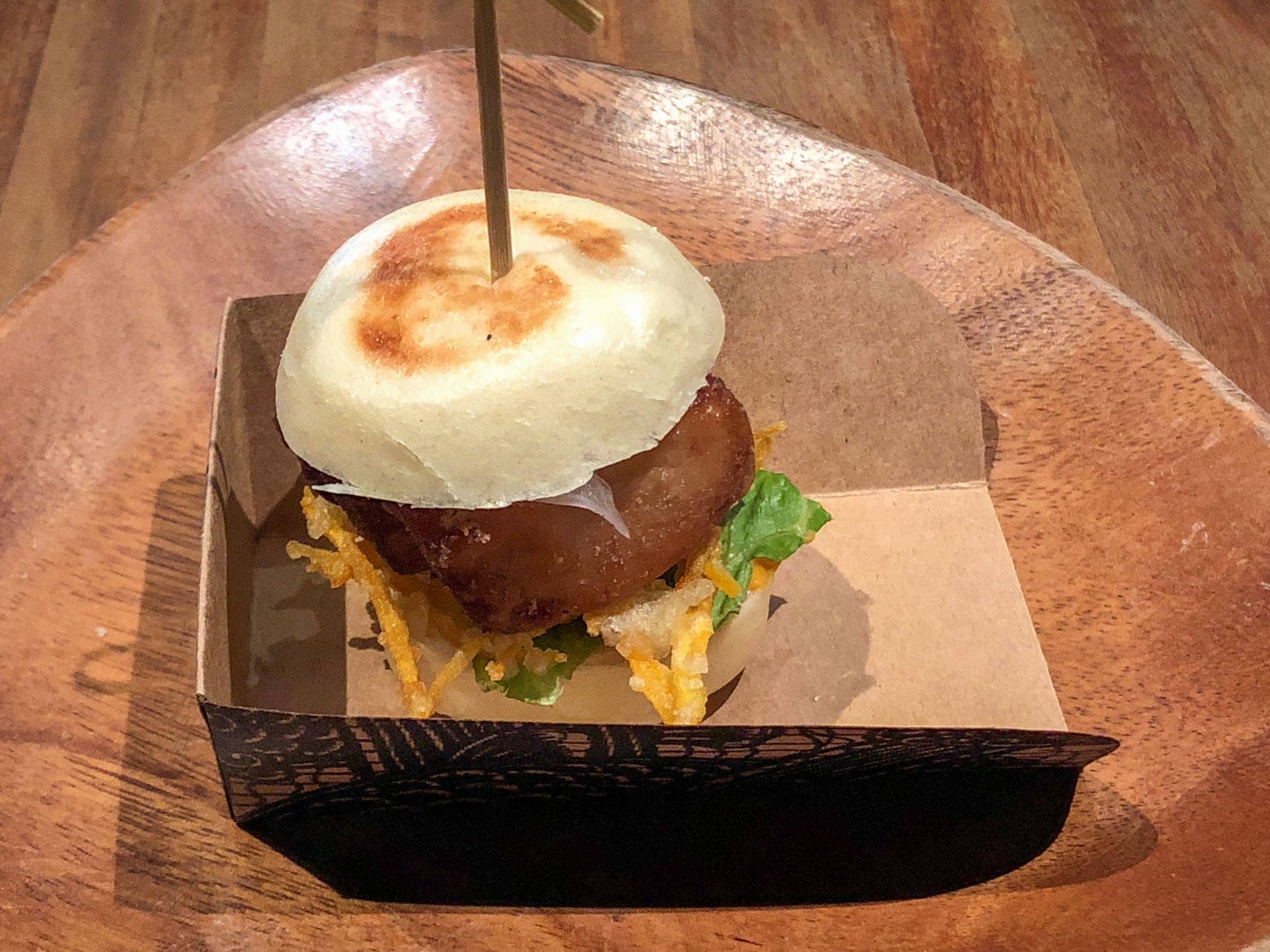 There was a break in the seafood with the fourth course, a pork belly sandwich on a steamed bun with Kimchee emulsion and creole sauce.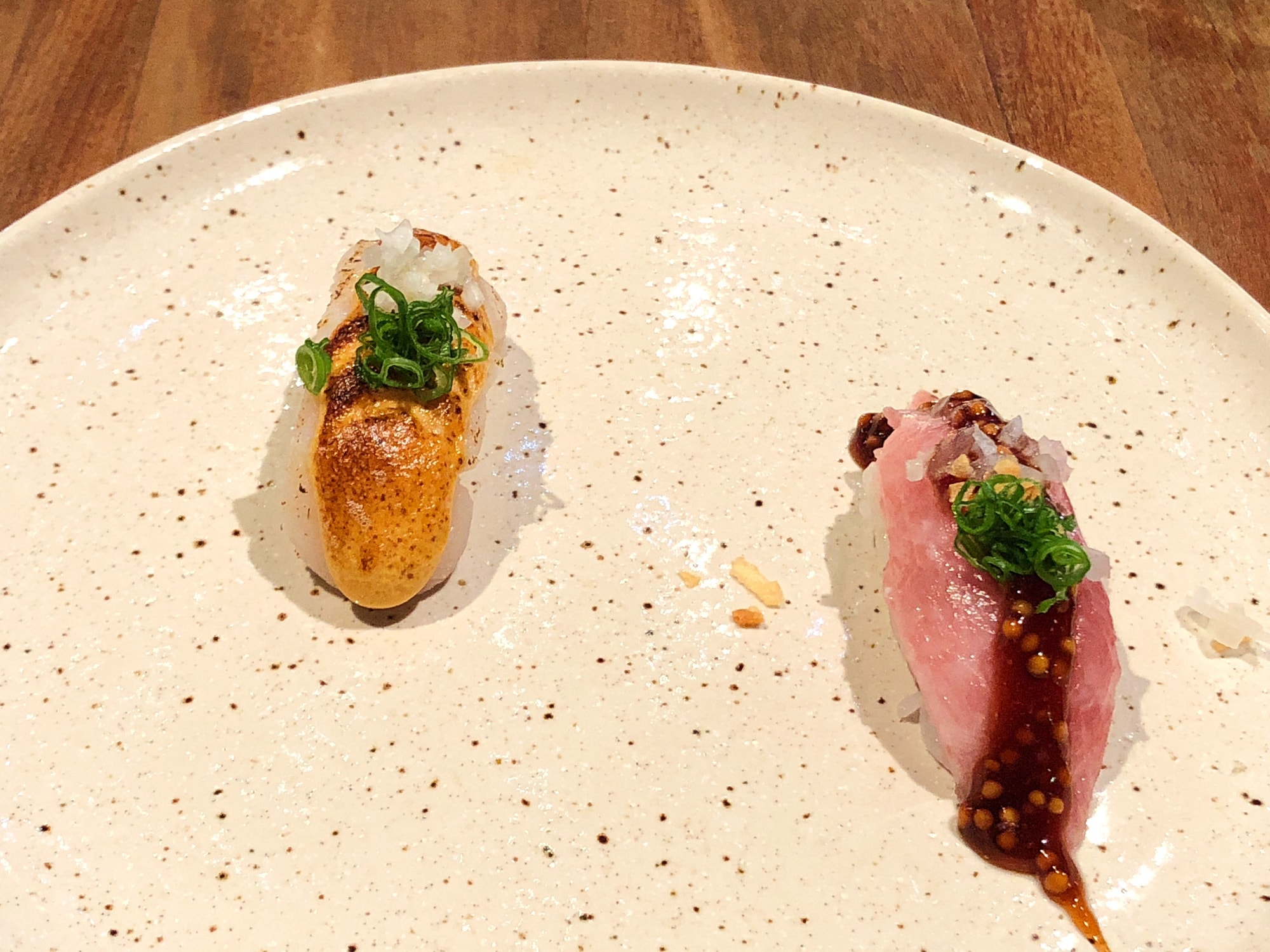 And then it was back to the Pacific, with the catch of the day -- scallop and sea urchin nigiri to the left and a piece of tuna belly to the right.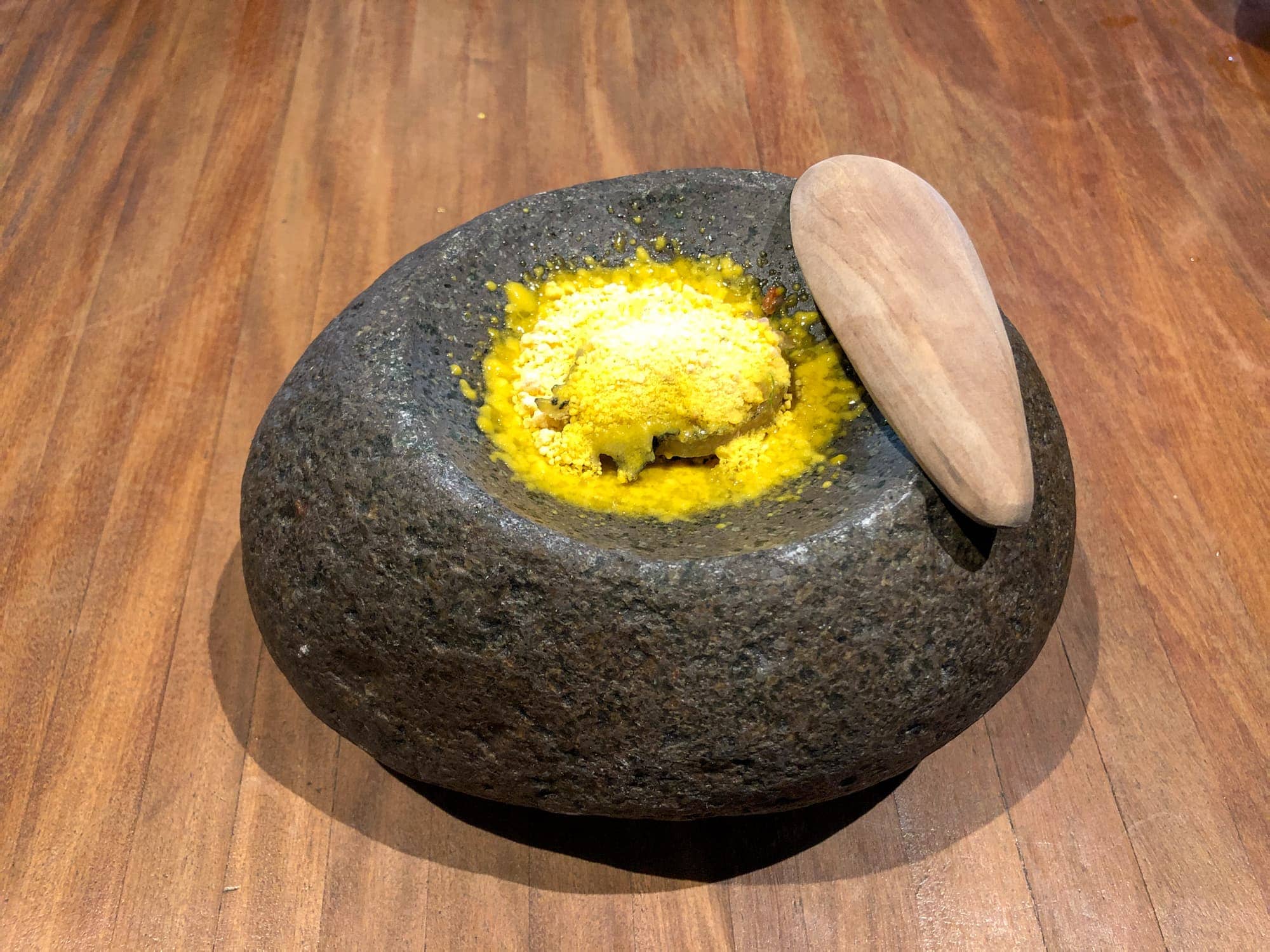 Our second serving of ceviche was presented table-side with a flash of showmanship.
A heavy rock used as a bowl was placed down in front of us, upon which the waiter poured two scoops of liquid-nitrogen-cooled Leche de Tigre on top of the ceviche.
The Leche de Tigre was made of aji amarillo, a popular yellow South American chili pepper of medium intensity.
Aji amarillo is also used in my favorite Peruvian dish, aji de gallina, which consists of white meat chicken bathed in a creamy yellow pepper sauce.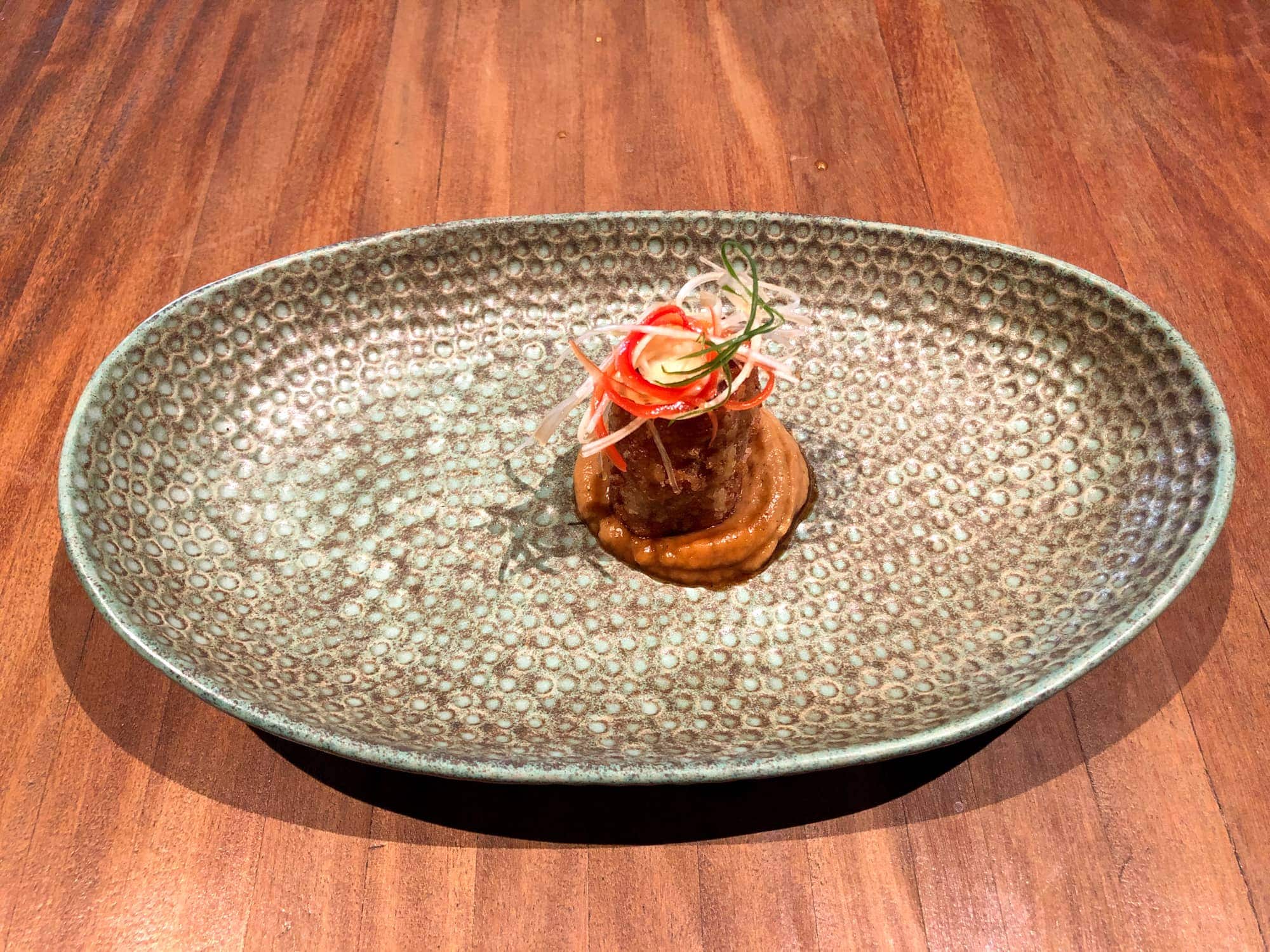 Our seventh course was a small portion of cuy, or guinea pig, with cauliflower cream, garlic and rocoto cream, torkiara sauce, and Pachacamac greens.
Guinea pig is a traditional delicacy in Ecuador and Peru, and I'd tried it twice in the former before arriving in Peru.
Due to its price, which is expensive by local standards, cuy is often reserved for celebratory occasions when a family can order whole guinea pigs.
Smaller portions can also often be ordered by the half or quarter. It's mostly fat and gristle, with little tender meat, which is why I'm not a fan.
However, being presented with a small piece of meat in a fine dining restaurant such as Maido in Lima made it a more palatable experience.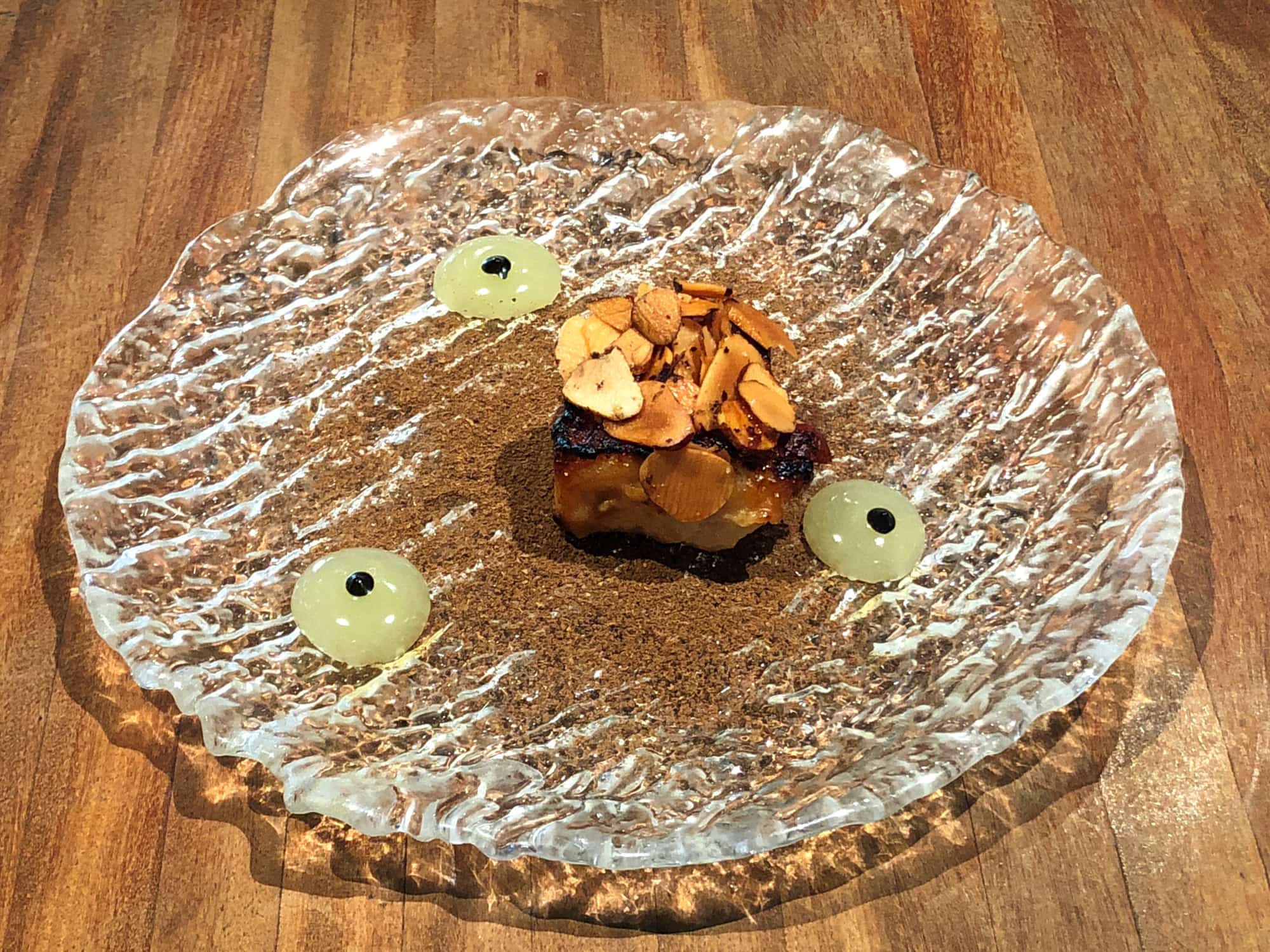 As I mentioned earlier, I'd enjoyed the entree-sized miso-marinated blackened cod during my second visit to Maido in 2016.
Therefore, I was delighted to see it on the tasting menu two years later, albeit as a smaller portion.
The bahuaja nuts sourced in the Amazon were still a part of it. Apple gel and powdered Porcon mushrooms were also used.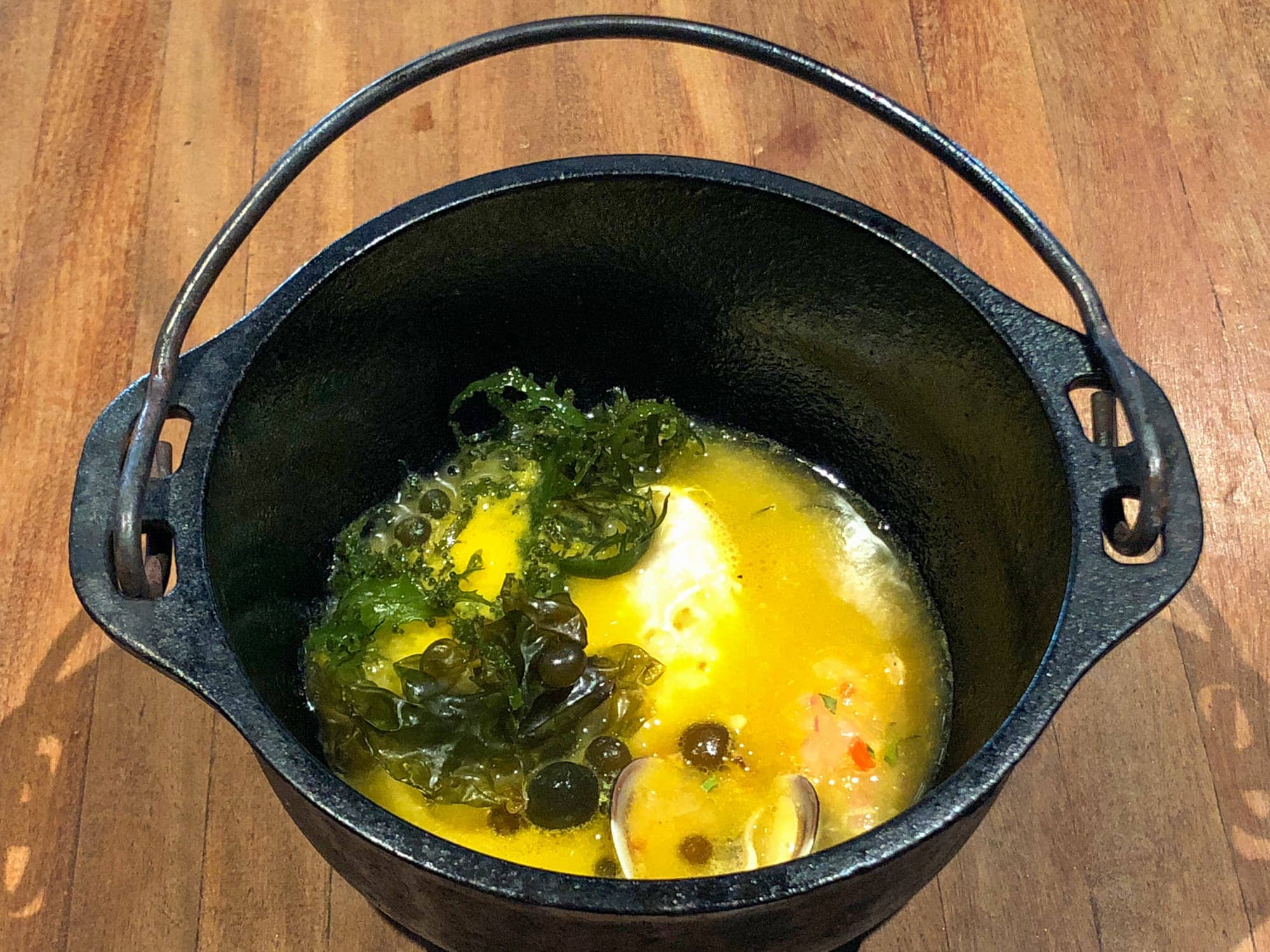 Course nine was seafood garnished with seaweed in a small black pot. The waiter then poured the soup on top.
I like this approach to soups as it allows you to see the ingredients more clearly before they're submerged.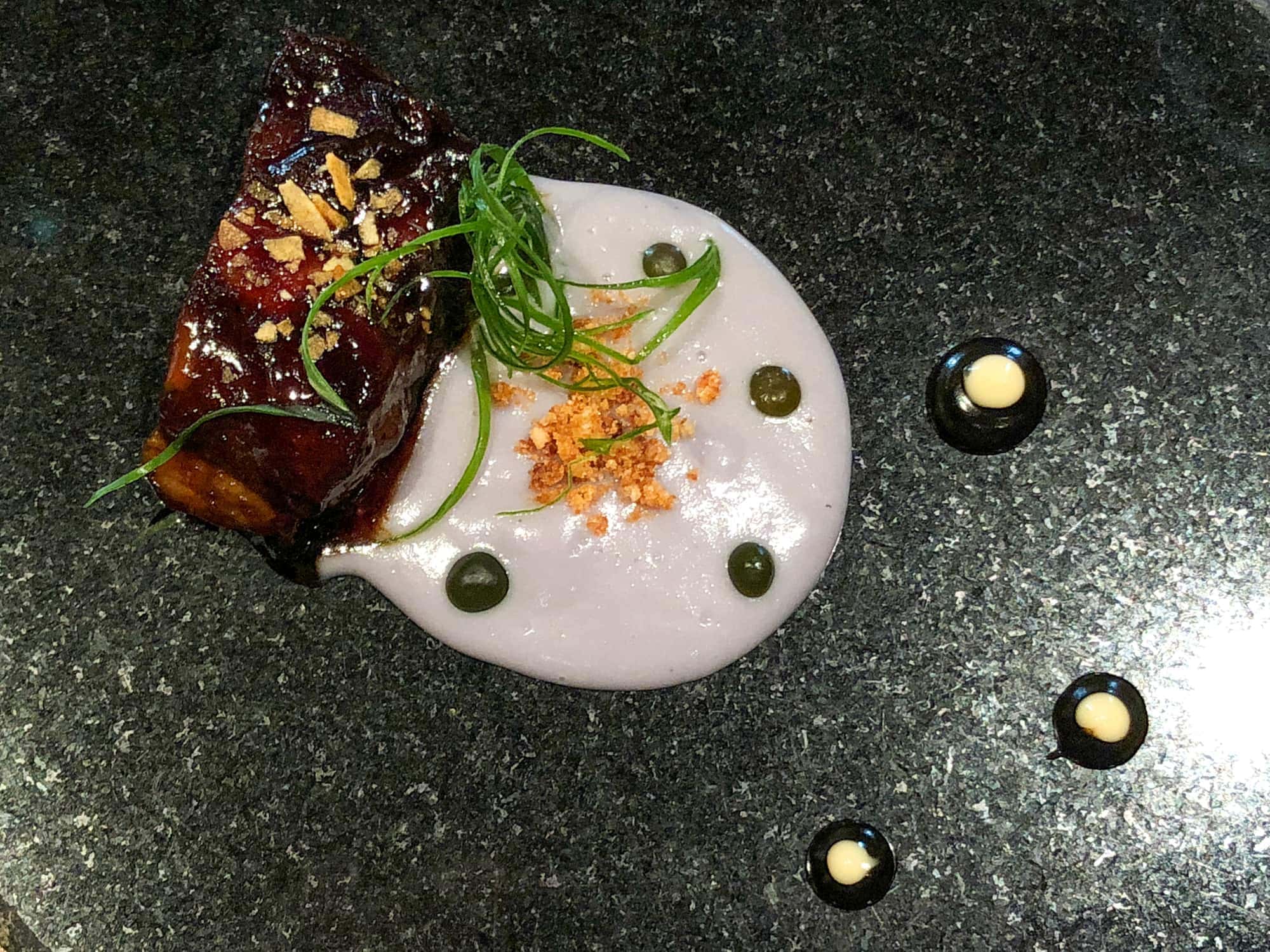 In addition to the cod, the beef short rib 50 hours is another of chef Mitsuharu's signature dishes.
Here, it's served with camotillo potato cream, crispy rice, cushurro, purple corn powder, and black garlic.
The photo above doesn't do it justice as there was a glare from the lights reflecting off the dark black stone used to plate it.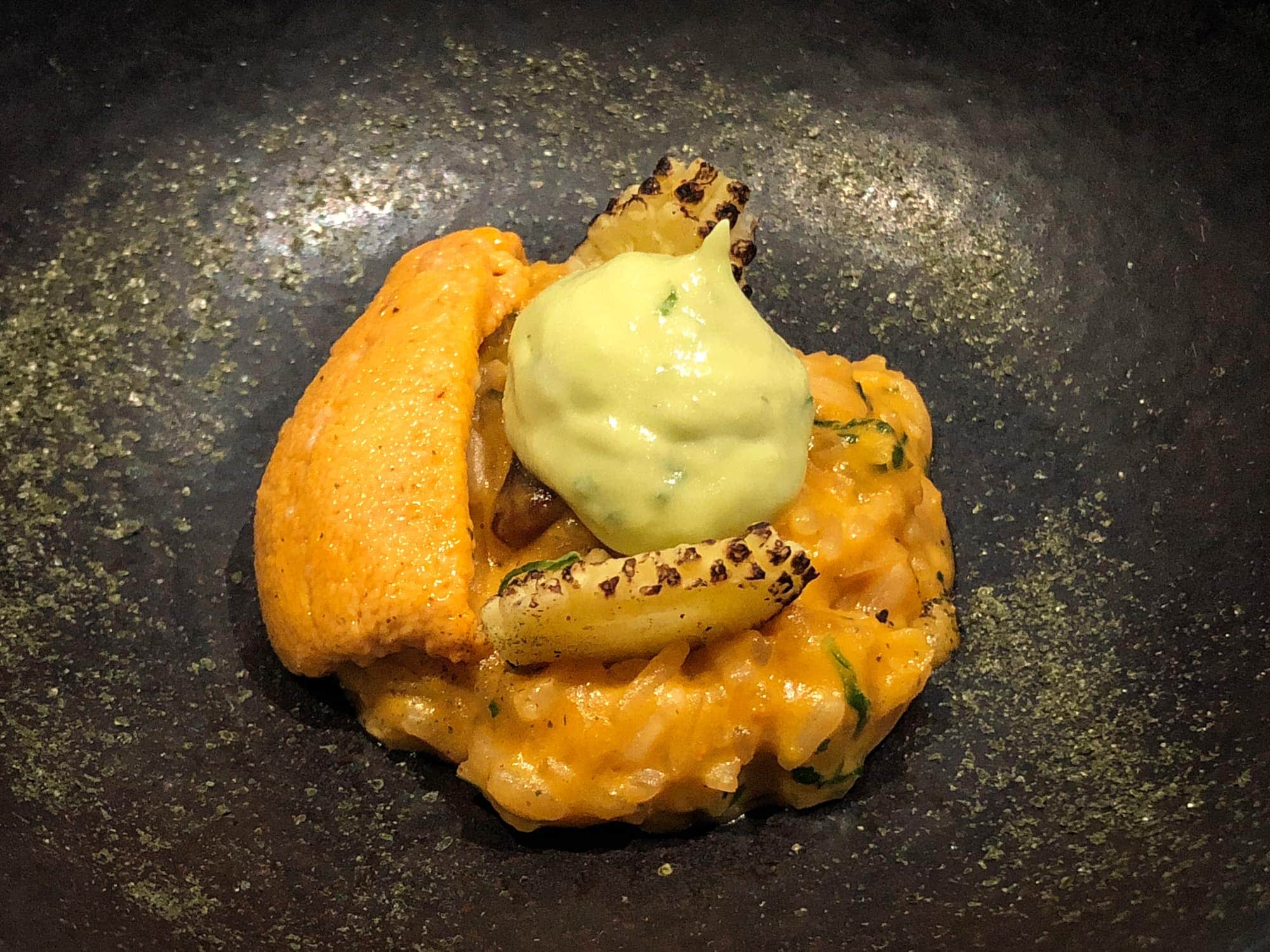 The eleventh course, and last before dessert, featured Atico sea urchins over Chiclayo rice with avocado cream, wan yi, and baby corn.
Chiclayo is a city in northern Peru near the coast. It's easily accessible when traveling overland as it's the Pan-American Highway runs through it.
See also: Latin America's Best Restaurants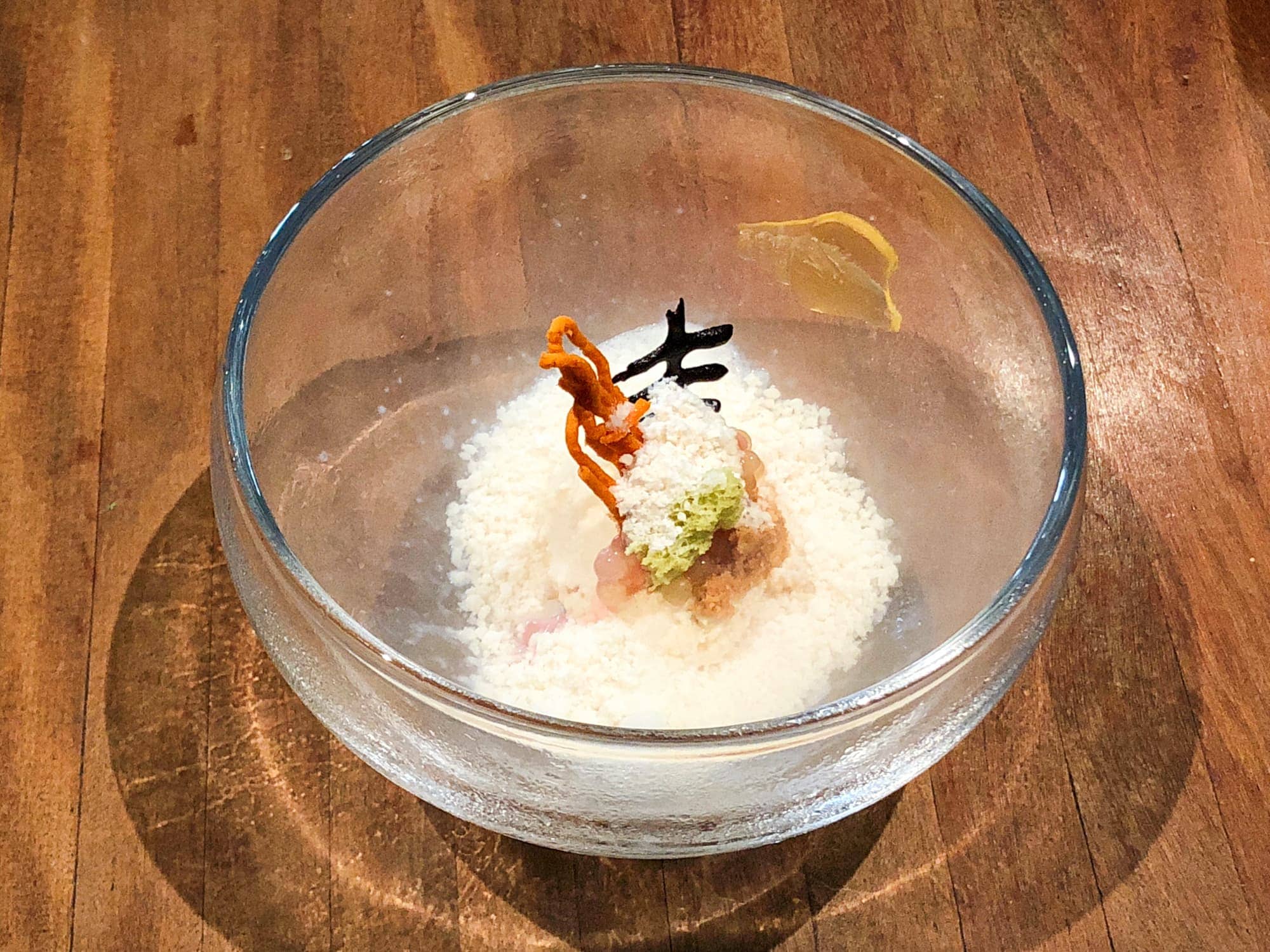 The first dessert is called "Reef" and is a playful recreation of a marine ecosystem.
Tofu cheesecake ice cream is presented in a glass bowl with bread sand, sweet potato, apple with wakame, camu camu, taperiba, burgundy grape tapiocas, and a dusting of nitrogen-cooled soy milk.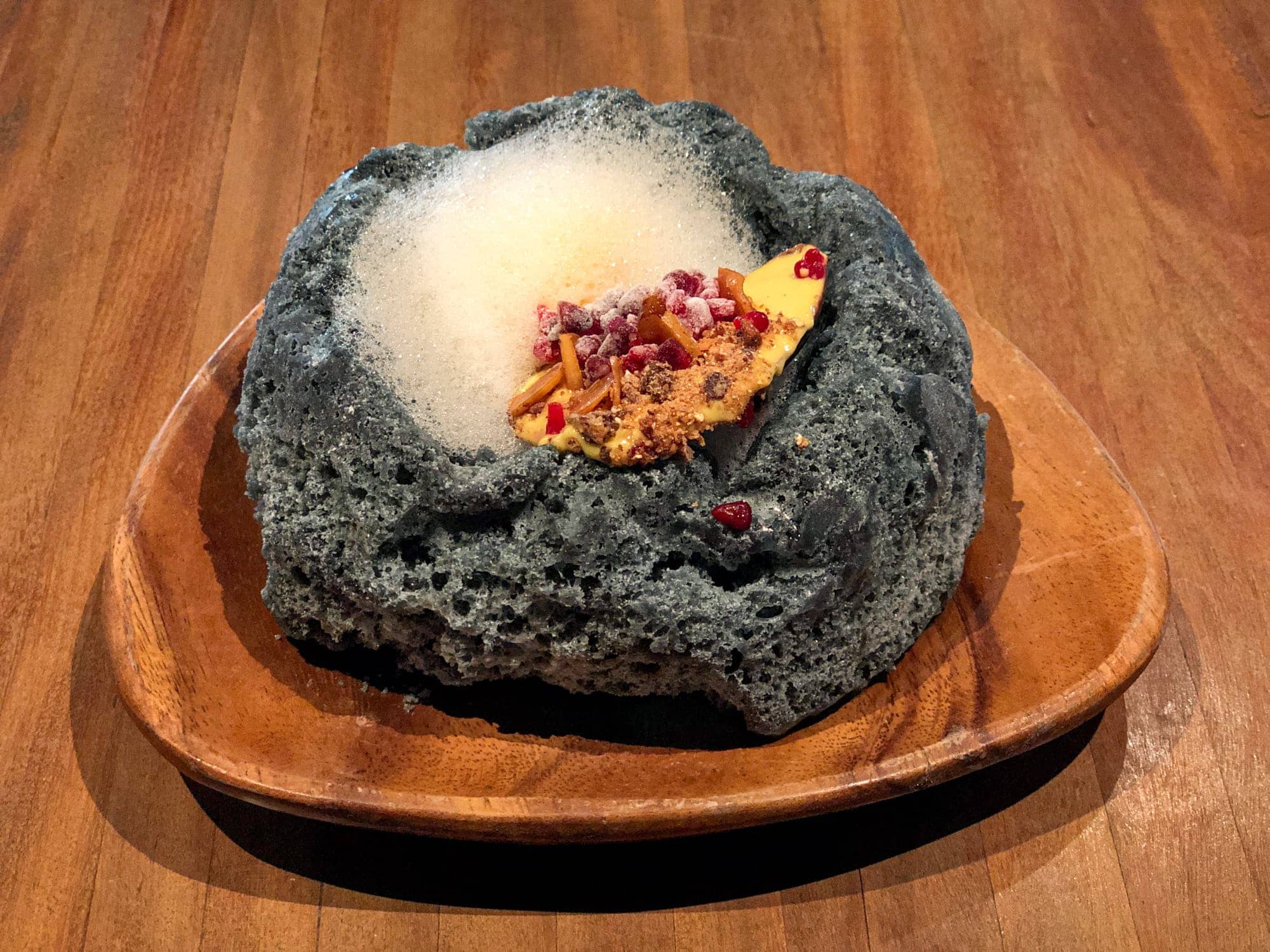 And finally, course thirteen (my lucky number) represented a mussel.
Granadilla with mandarin sorbet, mucilage foam, cacao nibs, lucuma ice cream, and raspberries was delivered on an old piece of porous black coral.
Granadilla and lucuma are two fruits I became familiar with while living in Colombia.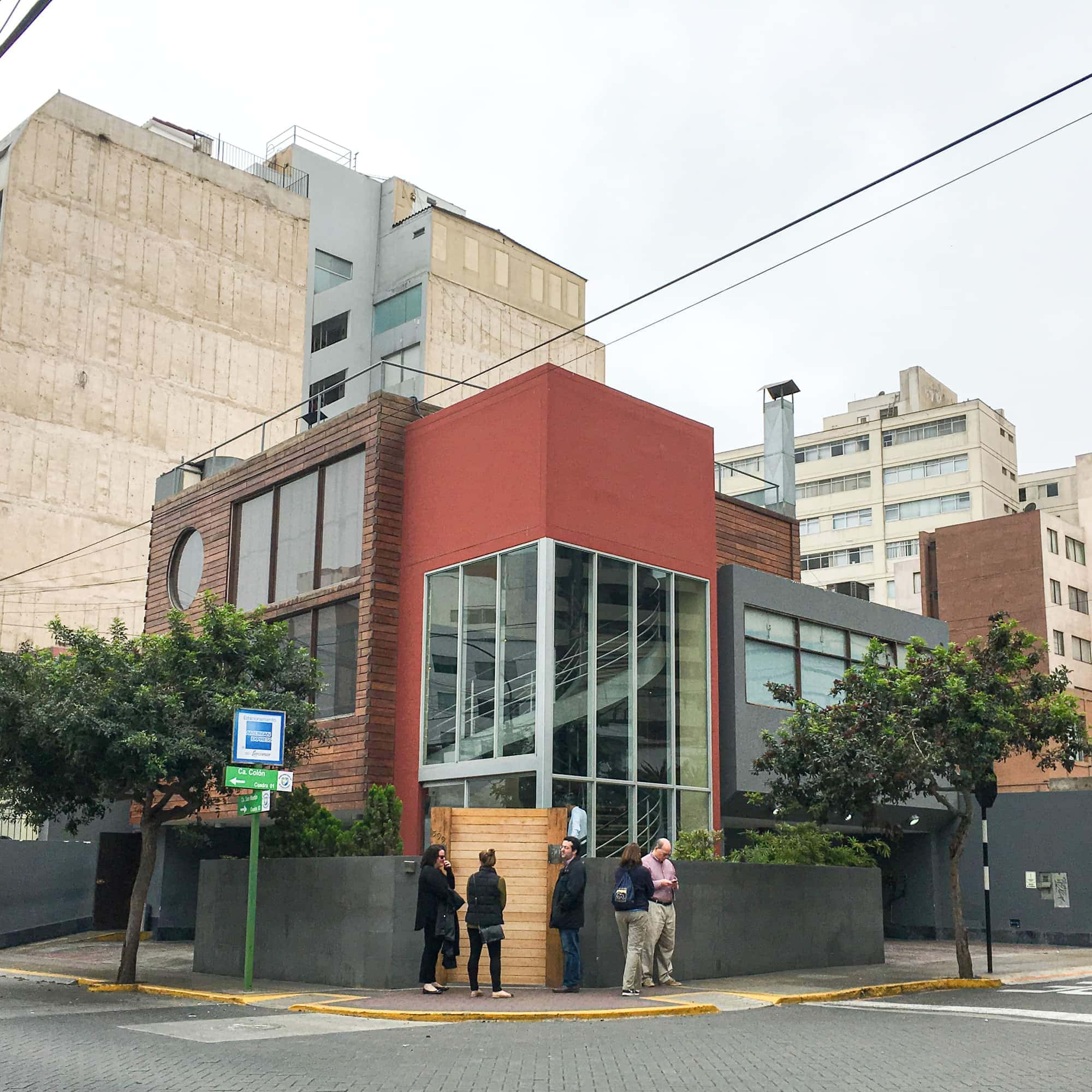 Visit Maido Nikkei Restaurant
Address: 399 San Martin Street, Miraflores, Lima, Peru
Dress: Smart casual
Reservations: Highly recommended