At Amass Restaurant in Copenhagen, chef Matt Orlando is taking sustainability to the extreme with a zero-waste approach to fine dining.
Following his work at Noma, first as a sous chef, and later chef de cuisine, Orlando opened Amass in 2013 in a former shipyard building.
The large industrial space features tall ceilings, colorful murals, modern furniture, and an open kitchen.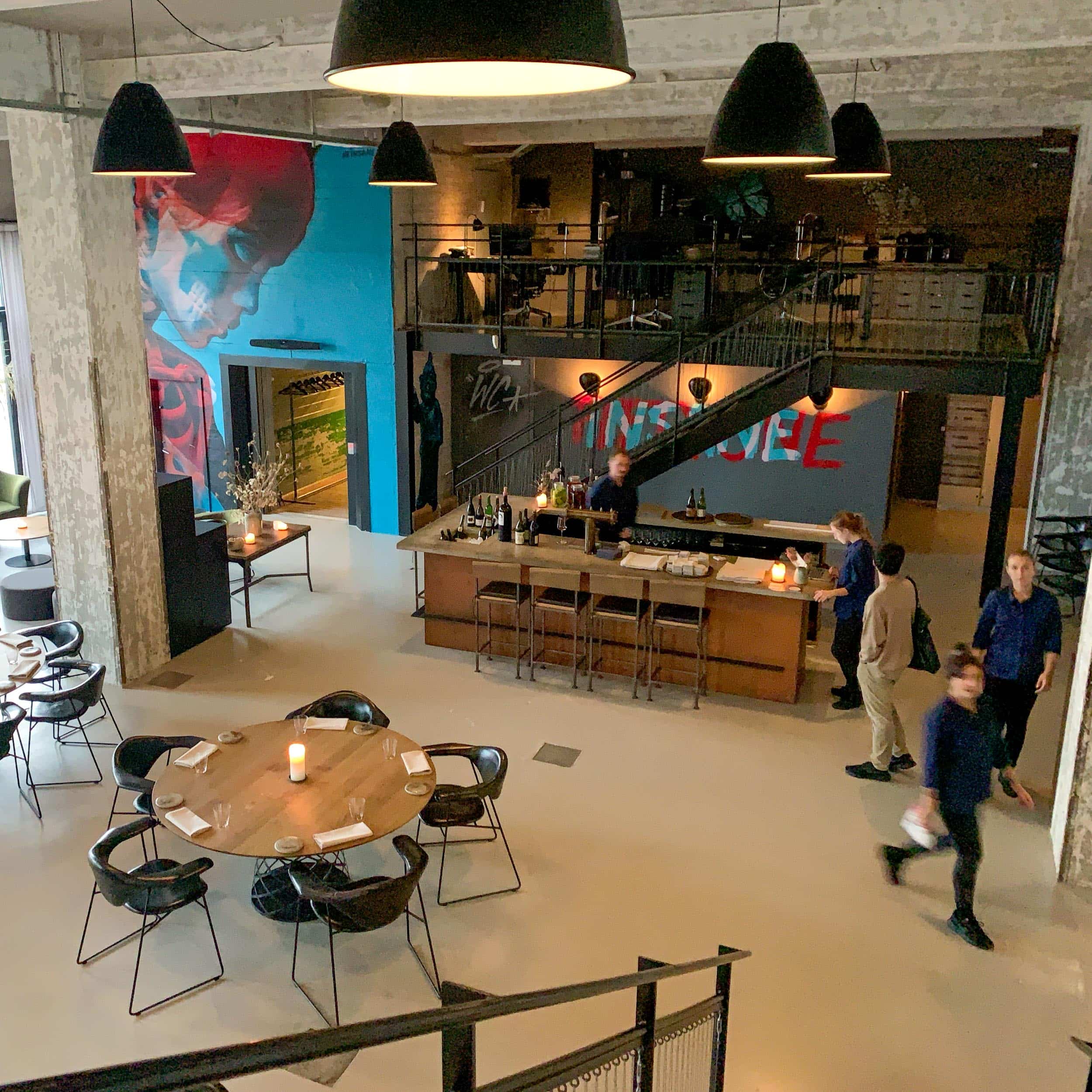 The minimalist aesthetic compliments his approach to cooking.
Sustainability practices at Amass include:
90 to 100 percent organic foods and drinks
95 percent of produce sourced from Danish providers
meats acquired from providers practicing ethical butchery
food waste minimized by finding creative ways to use everything
compositing what can't be cooked
giving fats and oils to a local company for use in biofuel
unused water is boiled for use washing floors and watering the on-site garden
tracking and reduction of greenhouse gas emissions
See also: World's Best Restaurants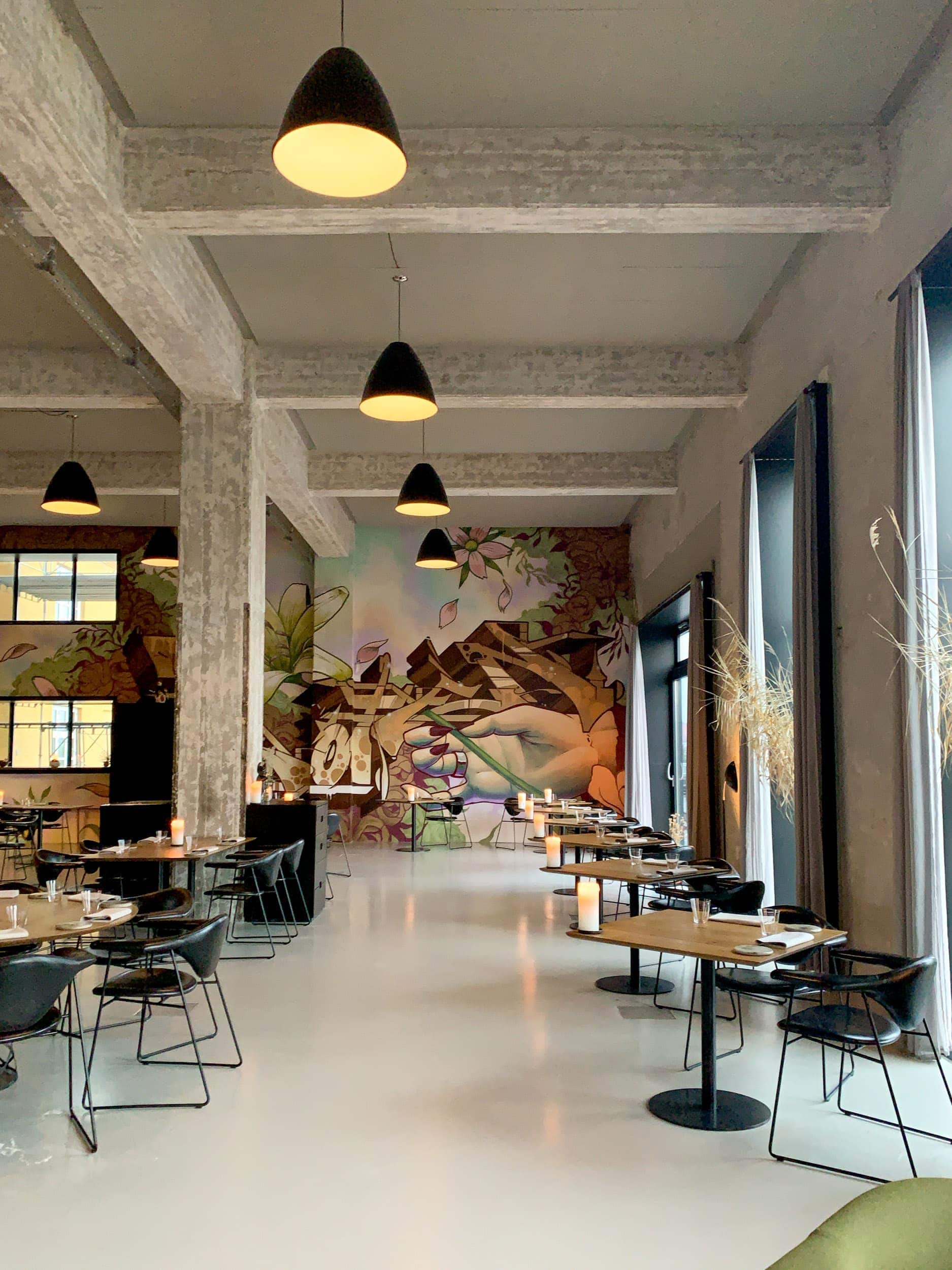 Entering the restaurant requires walking up an exterior metal staircase and passing through a short hall before arriving at the main dining room below.
The passage allows for a more dramatic entry into Orlando's world. Seeing the space for the first time, I was reminded of my hometown of Austin, TX.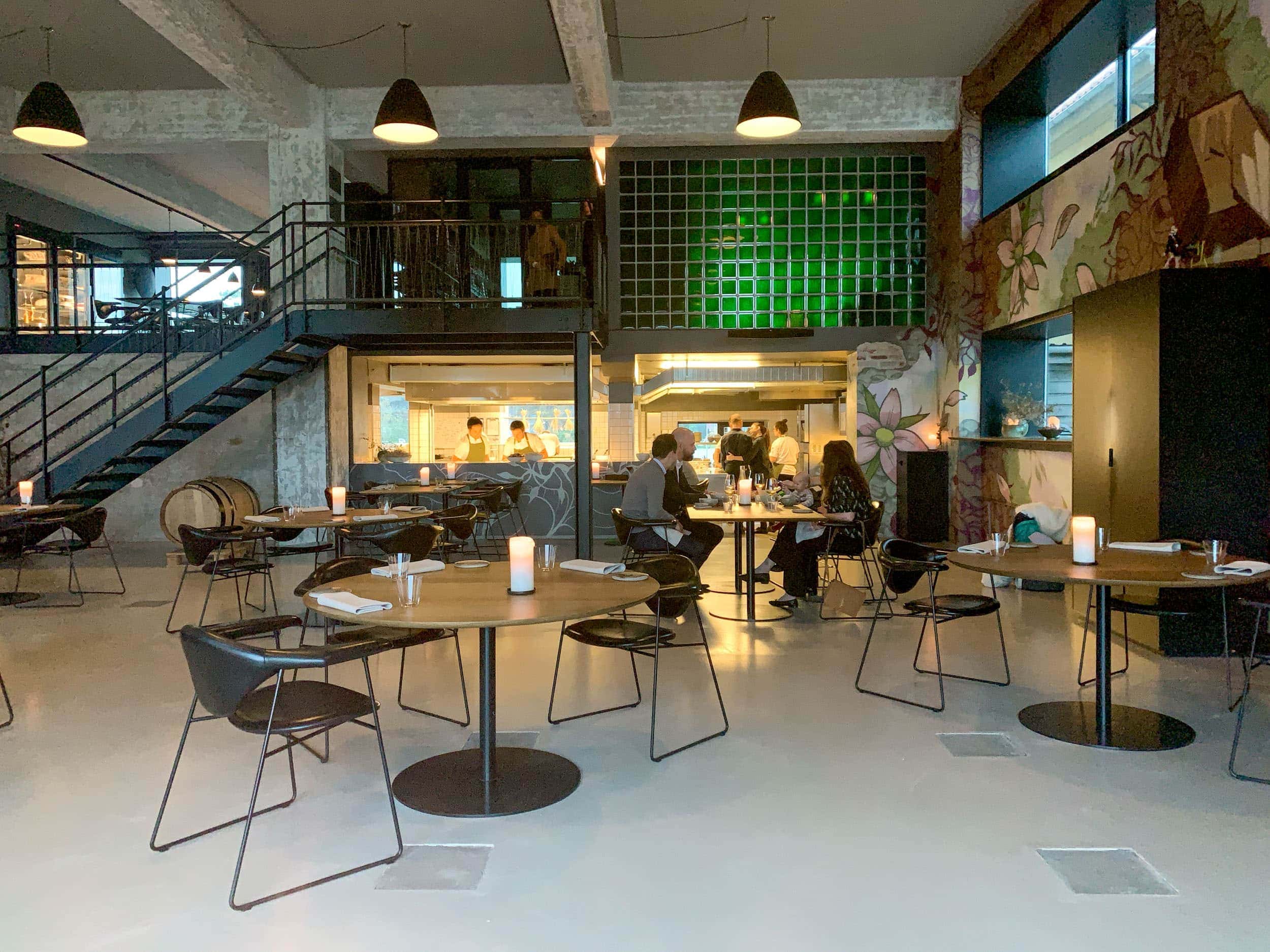 It was exactly 6 pm when I arrived, as I wanted to dine early while there was still natural light available.
I was seated facing the open kitchen, with my back toward one of the large windows looking out over the Amass Restaurant garden.
Amass offers two tasting menu options, and I opted for the larger one as it was the last night of my trip to Scandinavia.
My favorite dishes were the mackerel and hedgehog mushrooms.
I'd put the overall dining experience on par with my dinner at Relae a few nights earlier.
Related: Birthday Lunch at Geranium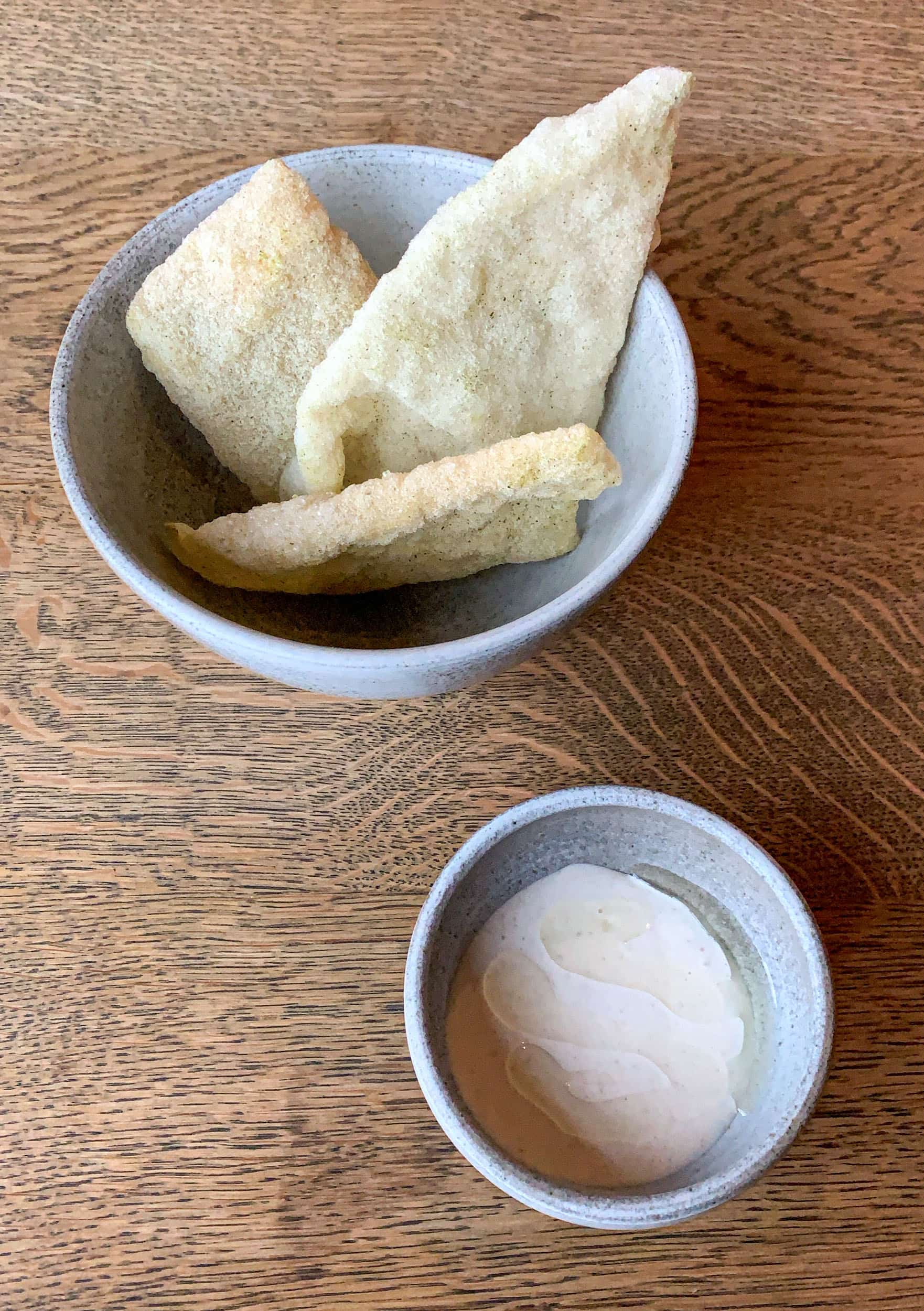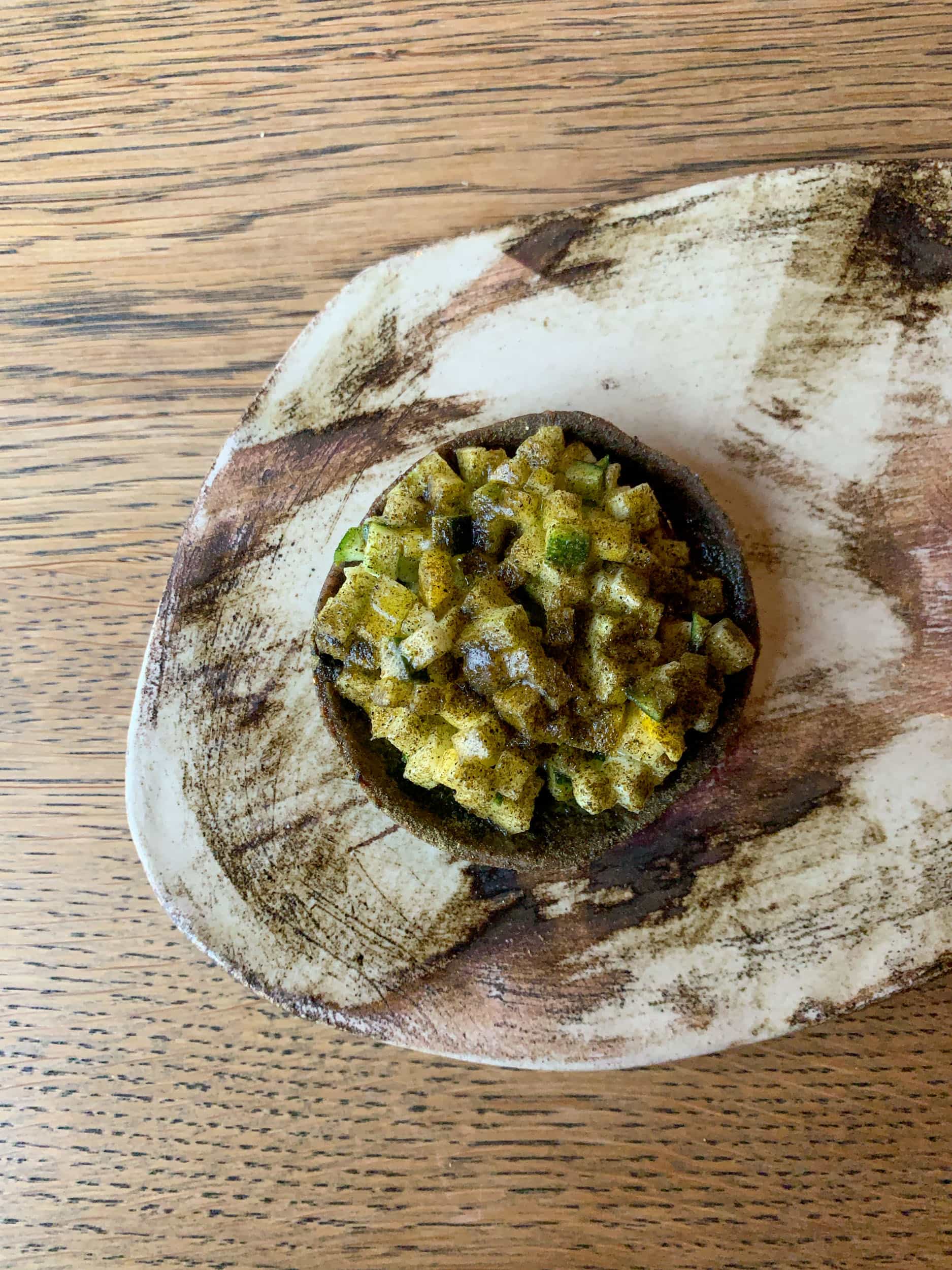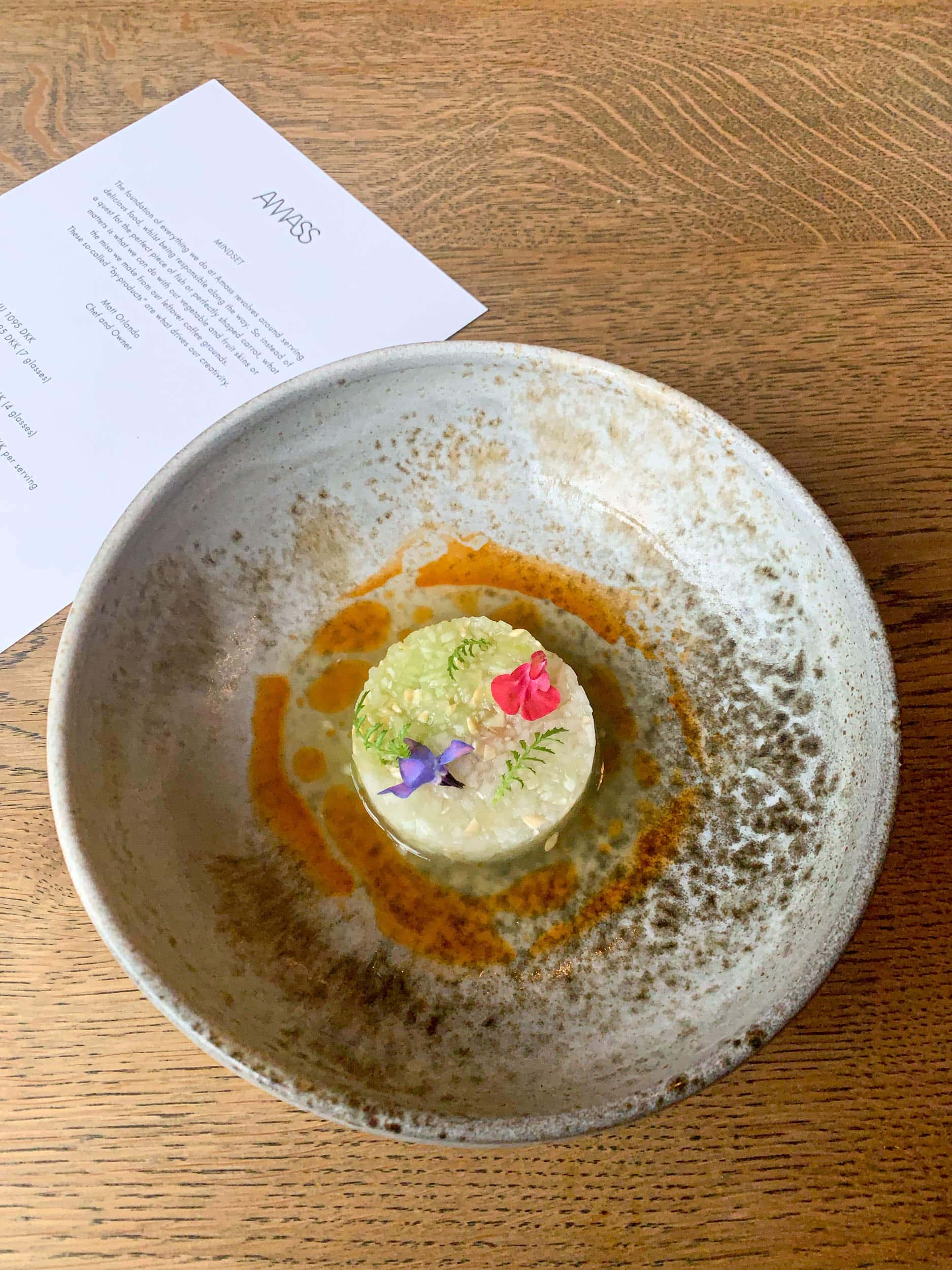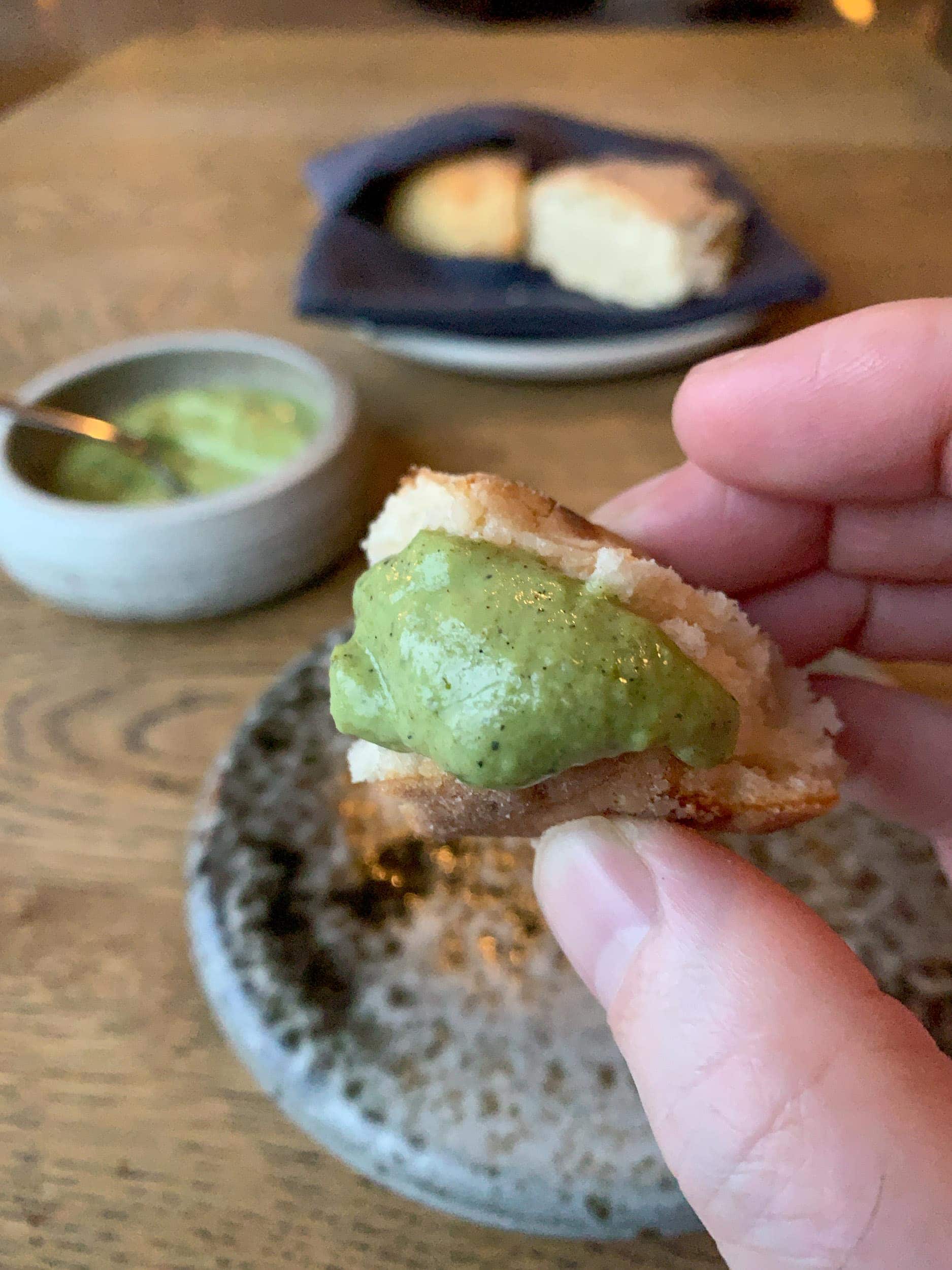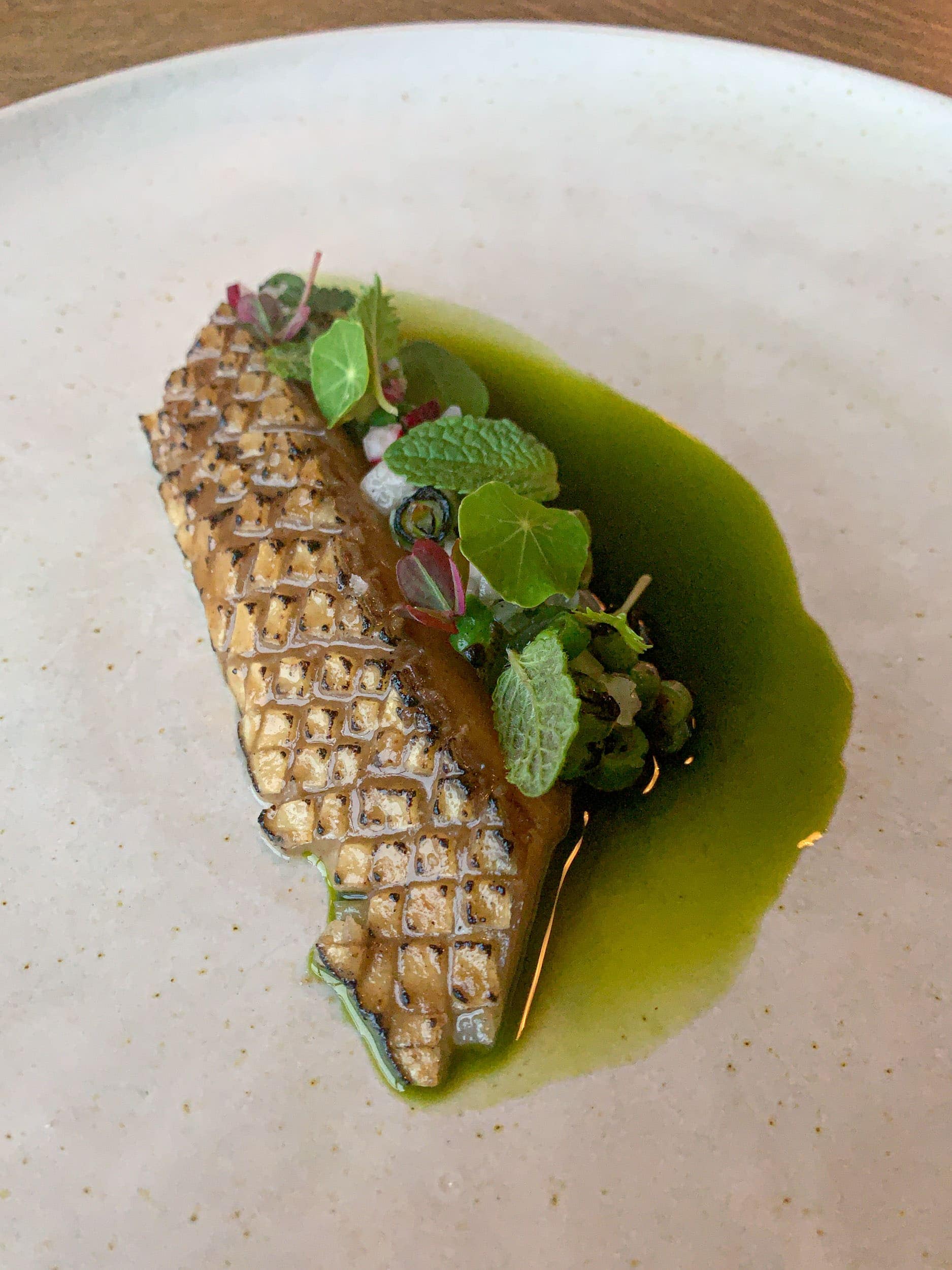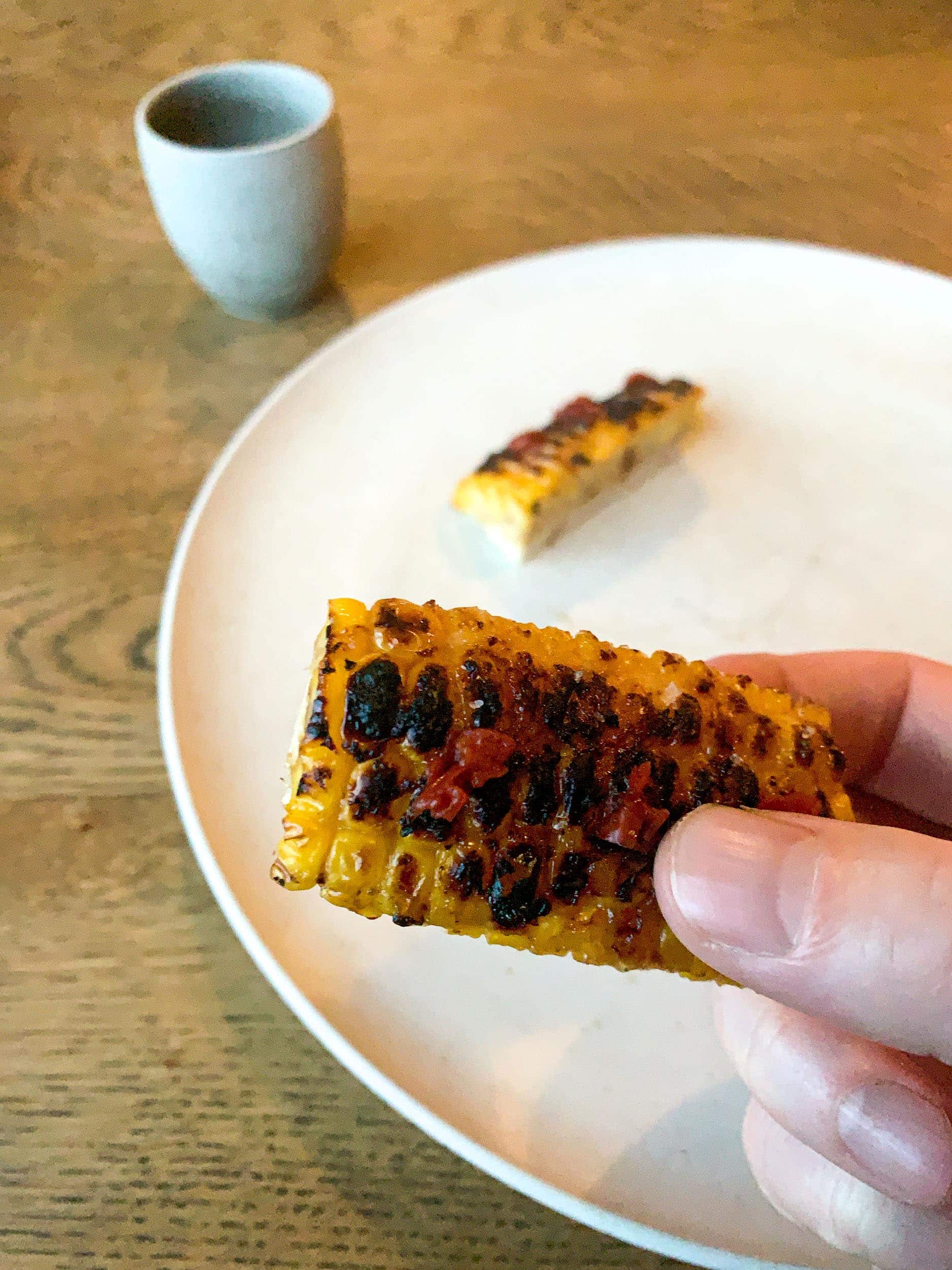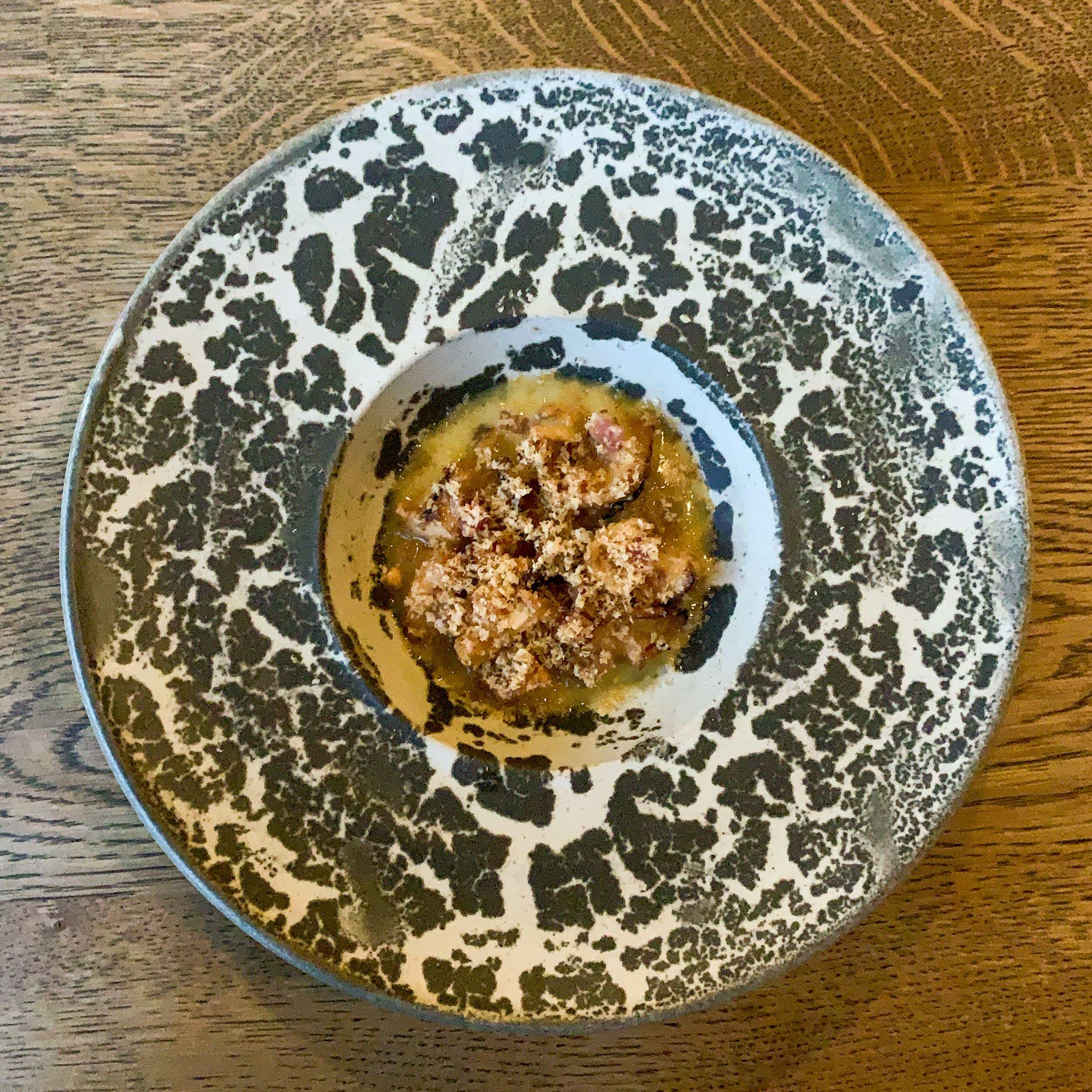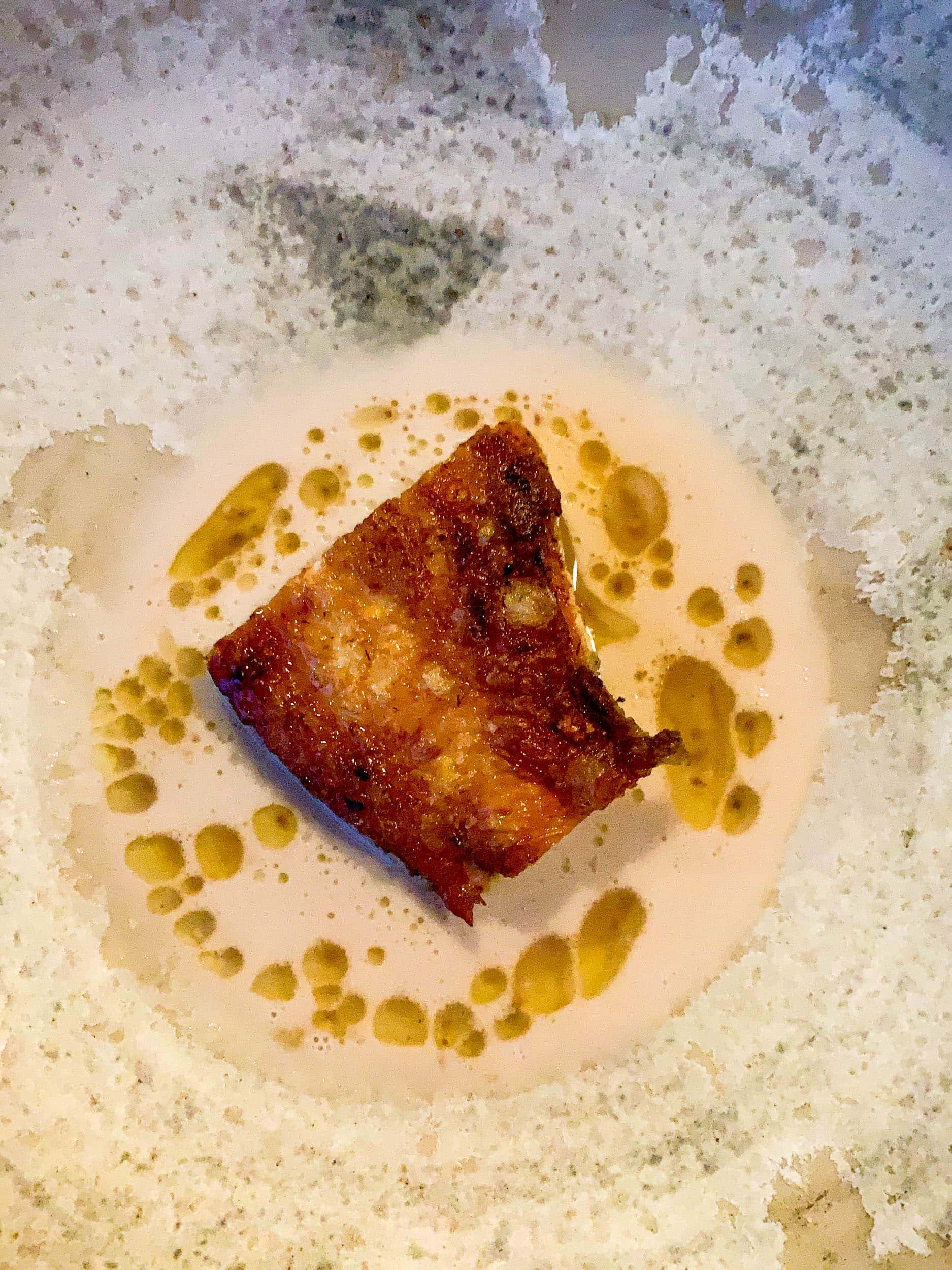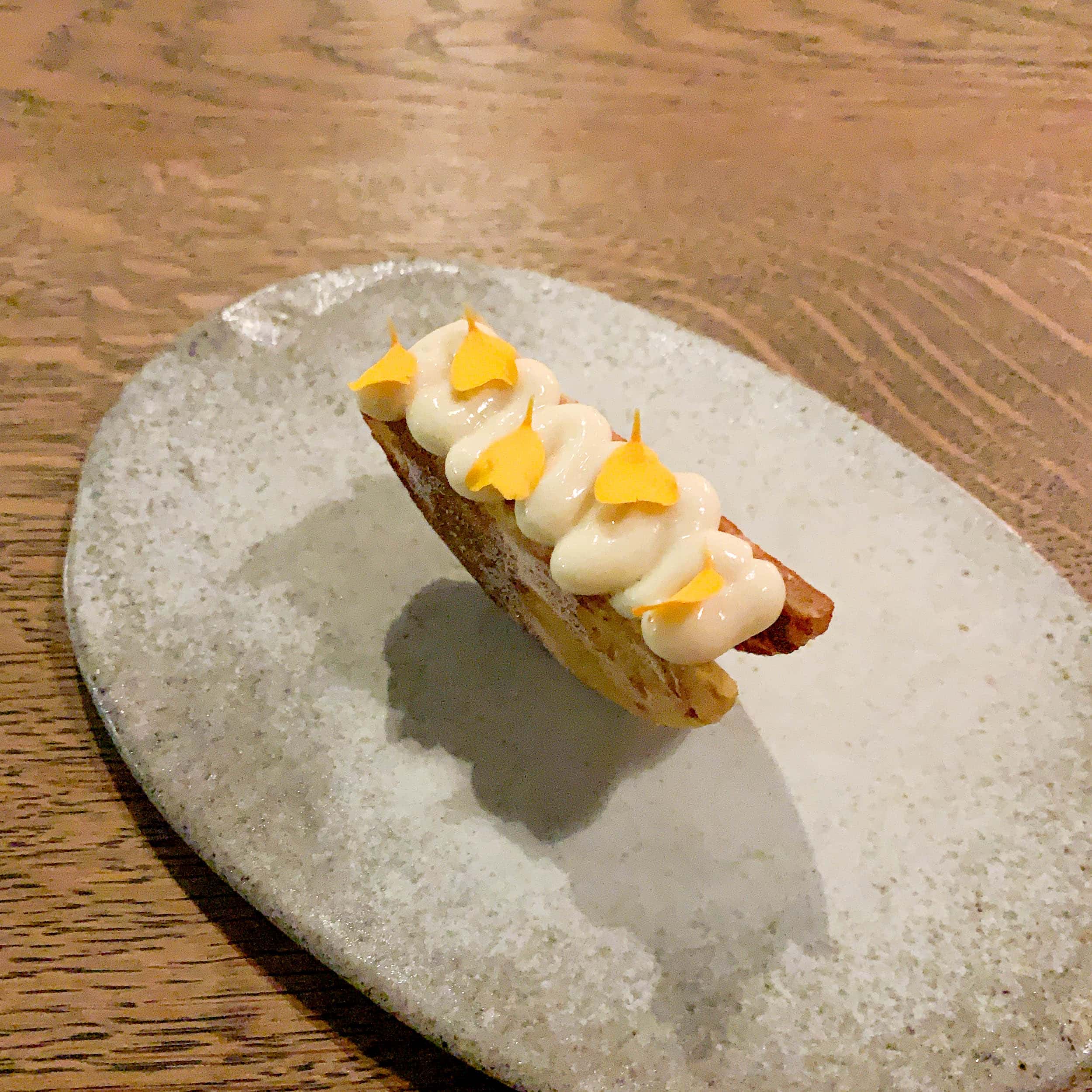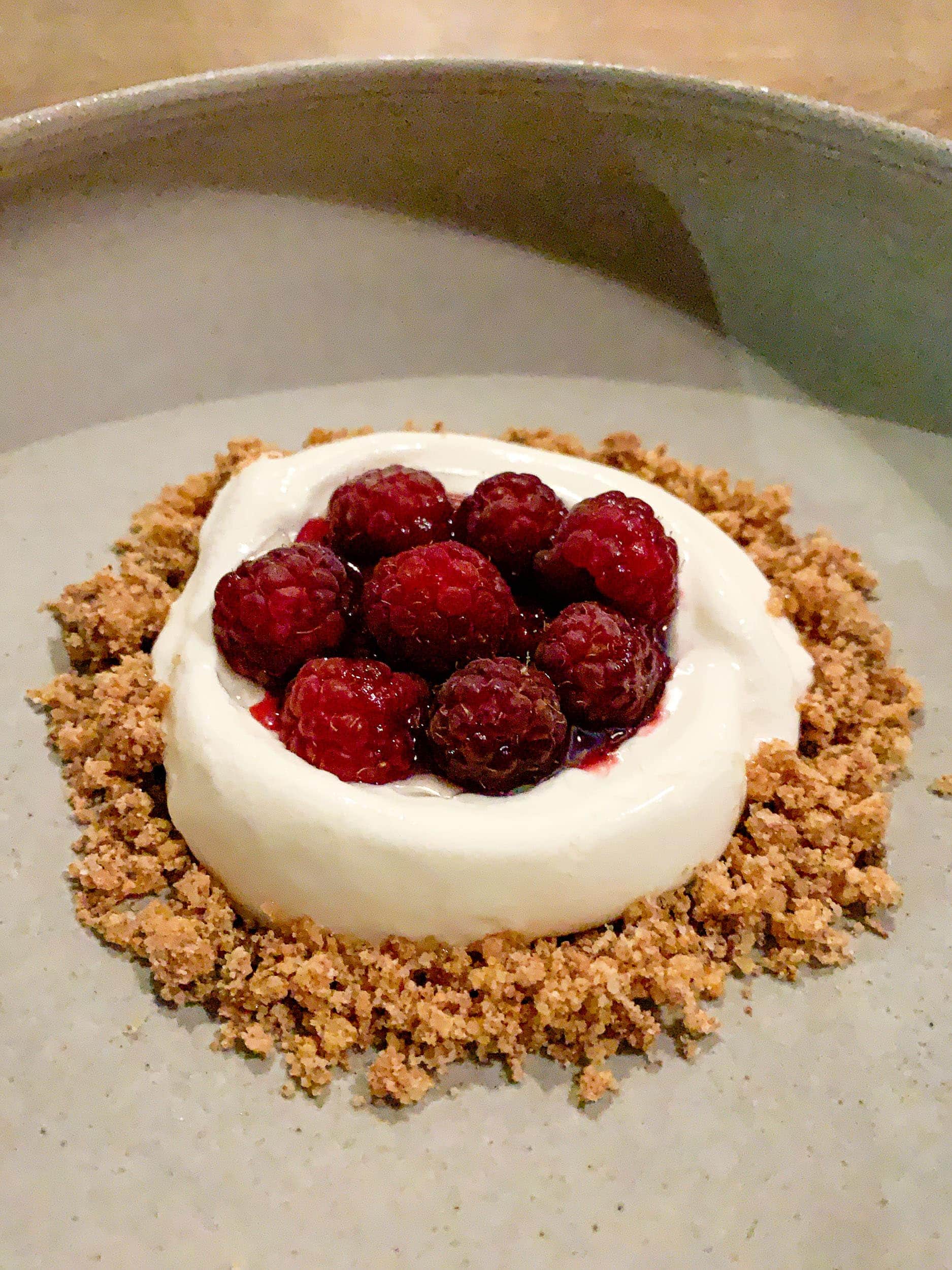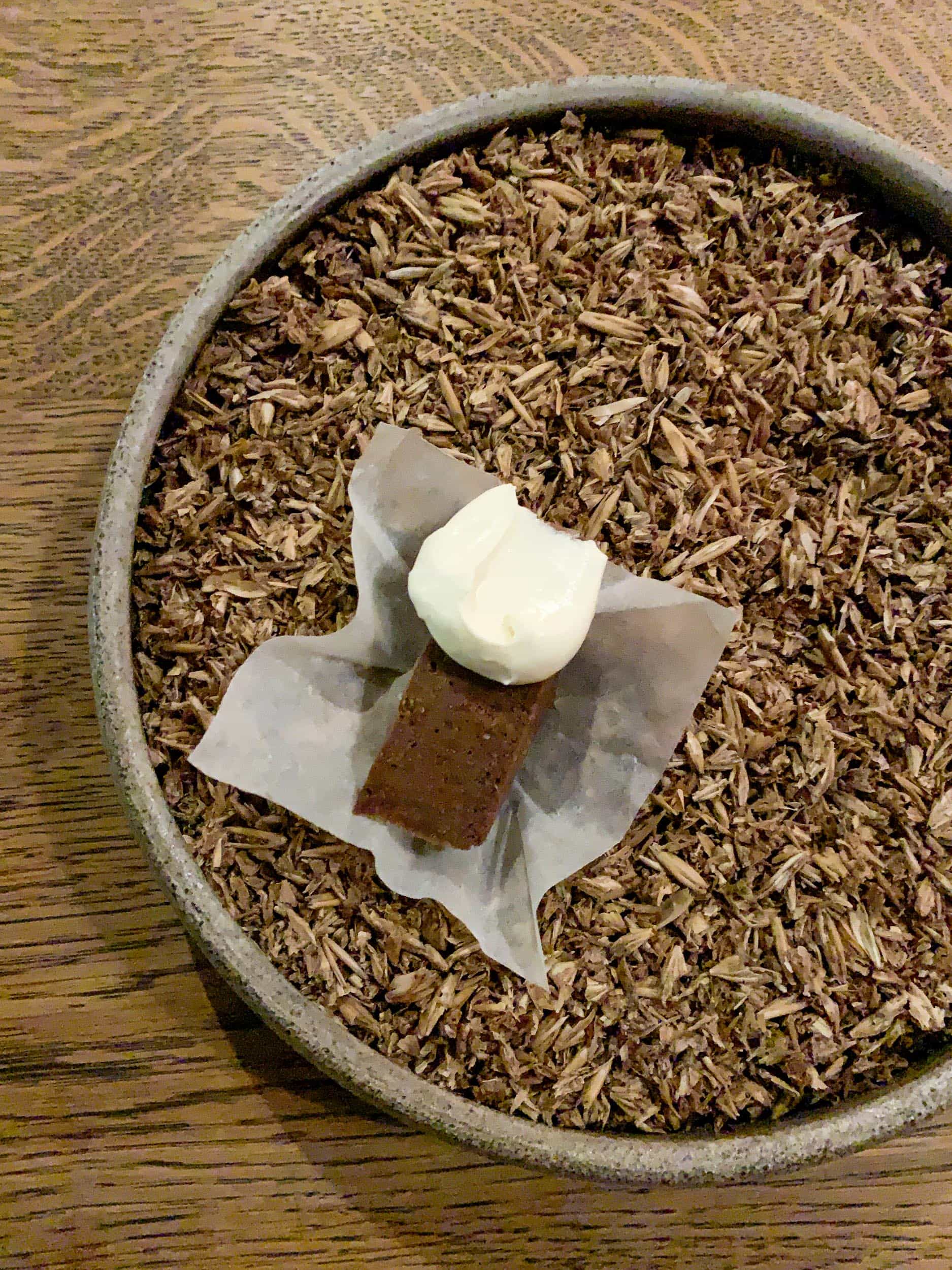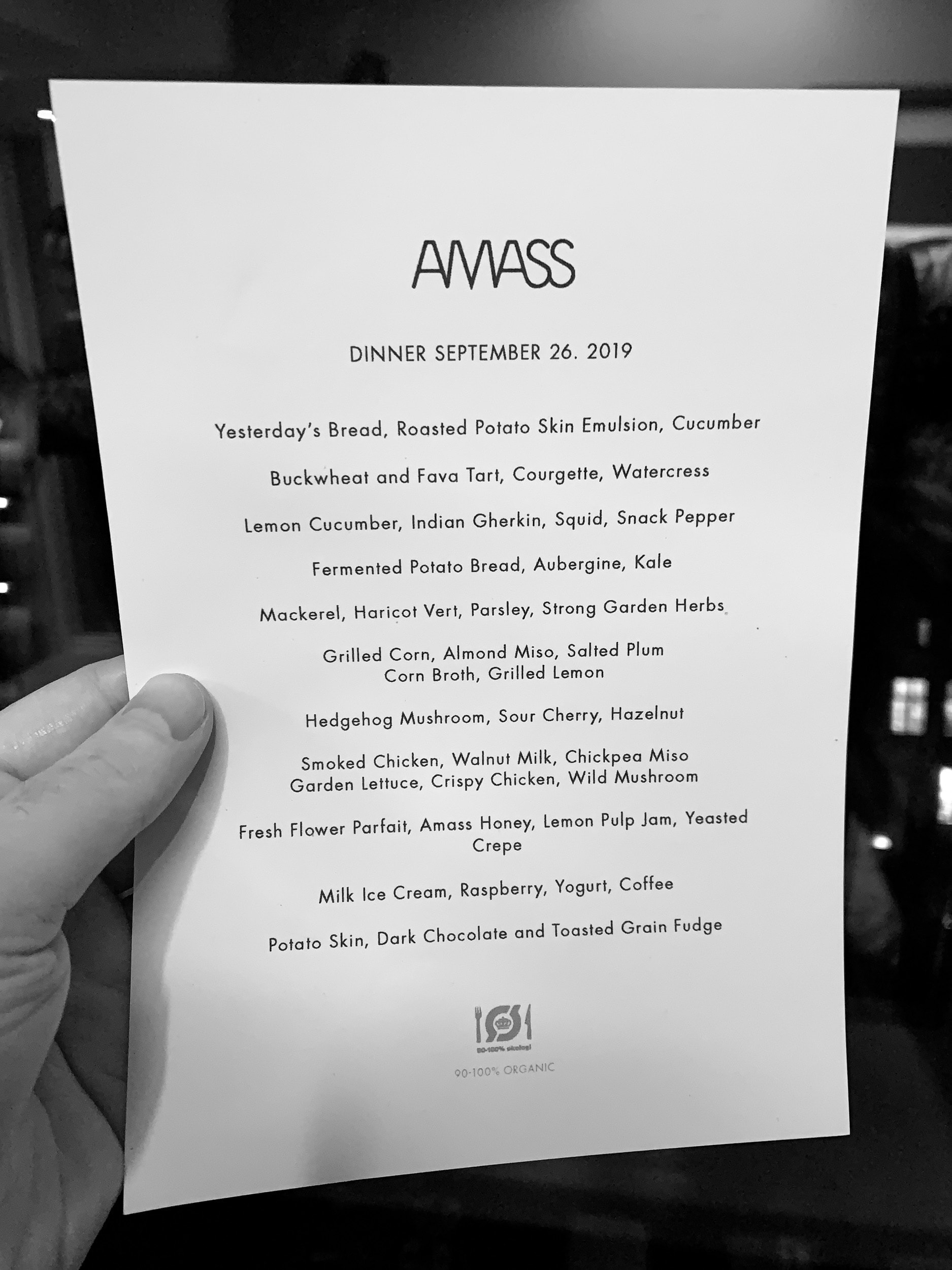 At the end of the meal, I asked if there was an Amass Restaurant menu I could take home and they were kind enough to print one-off for me as a souvenir.
Plan Your Visit
Address: Refshalevej 153, 1432 Copenhagen, Denmark
Hours: Dinner 6 pm to midnight, Tuesday to Saturday; Lunch 12 pm - 3:30 pm, Saturday
Dress code: none stated, I recommend smart casual
Reservations: recommended and accepted up to 60 days in advance — make a reservation
Cost: Small menu 695 DKK, Amass menu 1195 DKK