Chefs at some of the best restaurants in Bogota, Colombia, use avant-garde techniques, while others are celebrated for their history and tradition.
Bogota's burgeoning restaurant scene has recently drawn international attention to the Colombian capital.
I first visited Bogota in January 2009 as my 14-month trip around the world ended.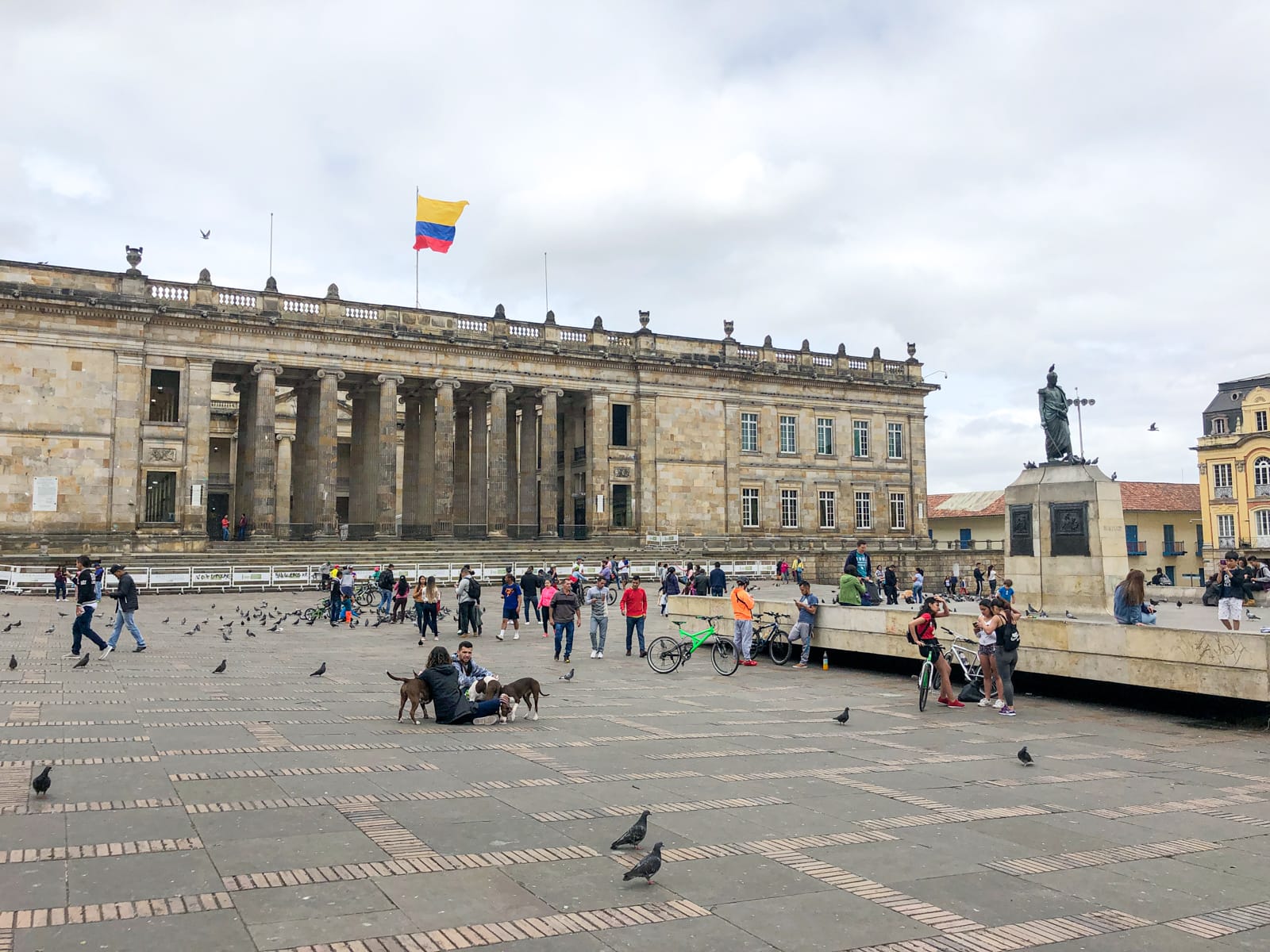 During subsequent years, I lived in nearby Medellin; however, I did my best to avoid the capital due to its higher altitude (8,675 feet) and colder weather.
When I went, I was in transit to apply for a new passport at the U.S. Embassy and get a Colombian business visa.
It wasn't until my friends Karen and Eric of the Trans-Americas blog began raving about restaurants in Bogota that I realized I was missing out. By then, I'd moved back to Austin.
In 2017, Bogota hosted the awards ceremony for Latin America's 50 Best Restaurants. That was it—I had to go back! And I did.
I dedicated a week to dining in Bogota in 2018 and had a shorter visit in 2019.
Bogota's Top Restaurants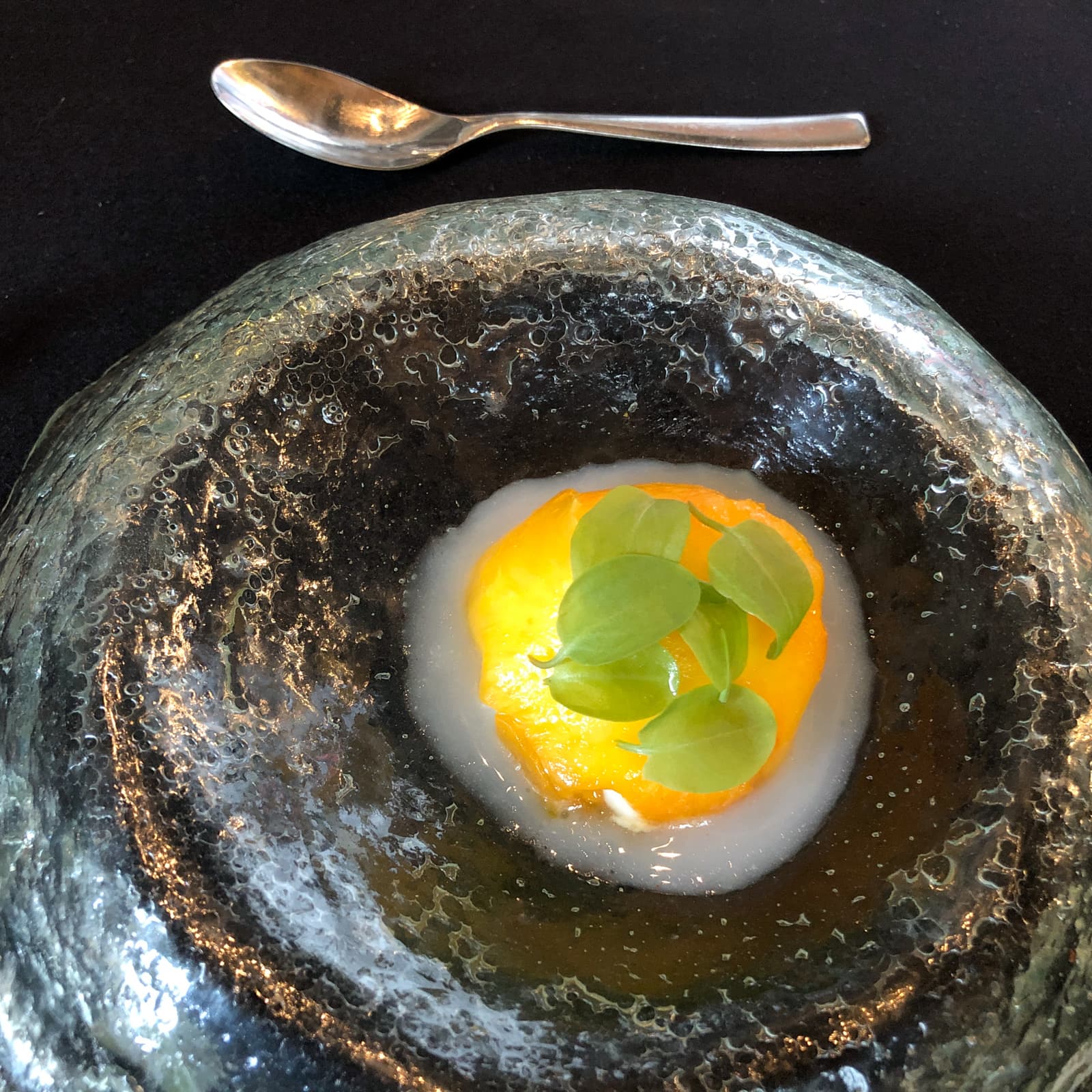 1. Leo
In 2017, chef Leonor Espinosa was recognized as Latin America's Best Chef by The World's 50 Best Restaurants.
At Leo, her flagship restaurant in central Bogota, chef Espinosa offers the Ciclo-Biome menu featuring native ingredients from Colombia.
During my lunch at Leo, unique dishes included:
Albacore with Santander ants
Caiman (a small type of crocodile)
Pirarucu (Amazonian river fish)
Capybara (the world's largest rodent)
My drink pairing included exotic fruit blends, infusions, and coffee. This is Colombia, of course.
Prefer wine pairings? You're in good hands with chef Espinosa's daughter, sommelier Laura Hernandez-Espinosa.
Leo is currently ranked the 14th-best restaurant in Latin America and the 46th-best globally.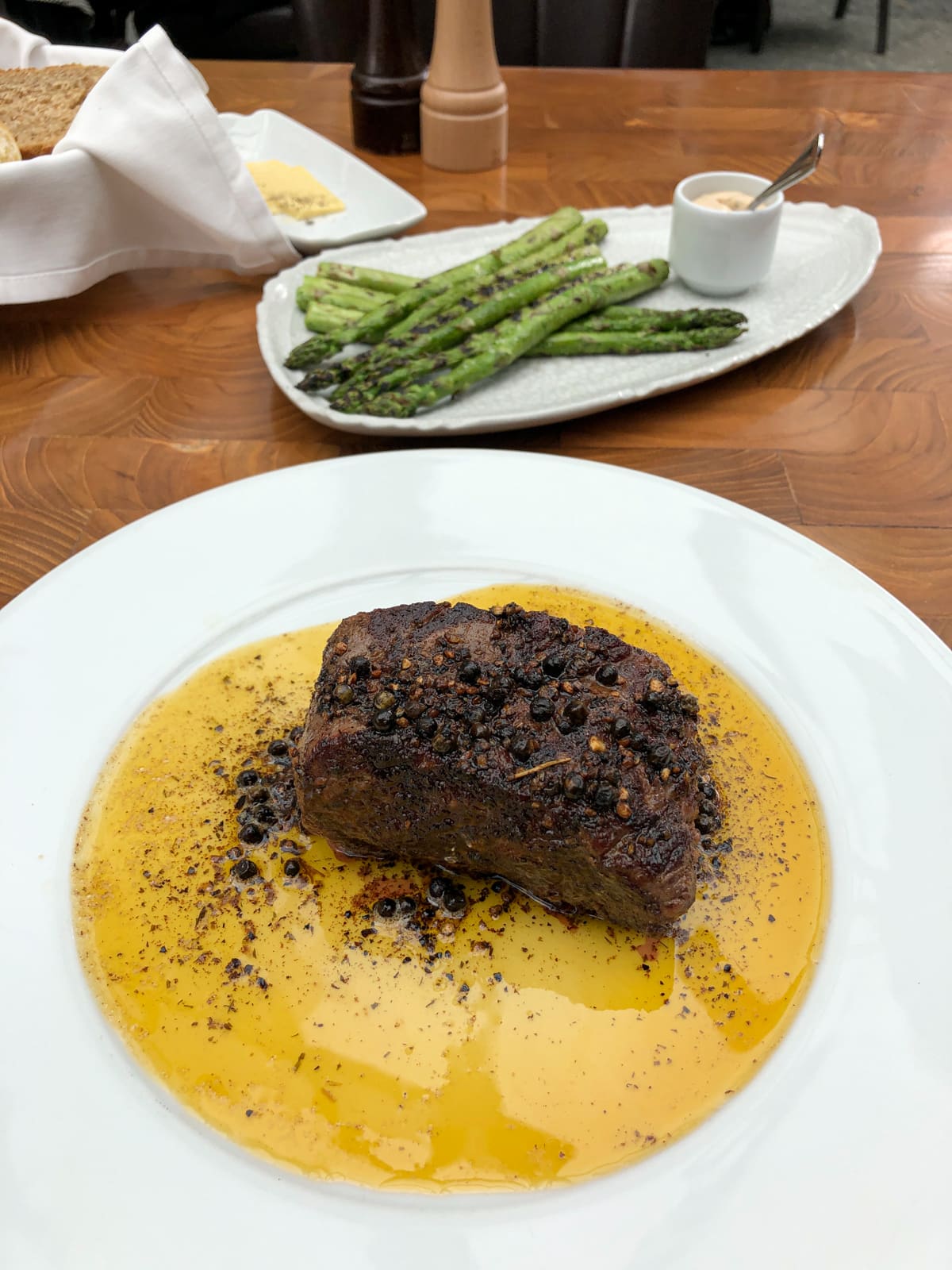 2. Harry Sasson
Like Leo, Harry Sasson is another top Bogota restaurant named after its chef-owner.
Housed in a 106-year-old red-brick mansion in the Zona G food district, Harry Sasson is dedicated to live-fire cooking.
Steak, seafood, and Japanese-style robata are the focus; however, you'll also find pizza, pasta, and paella on the menu.
The original house offers warm, intimate dining rooms, while the spacious rear patio, bar, and open kitchen are covered by a spectacular steel and glass atrium.
Harry Sasson is ranked #18 on Latin America's best restaurants list.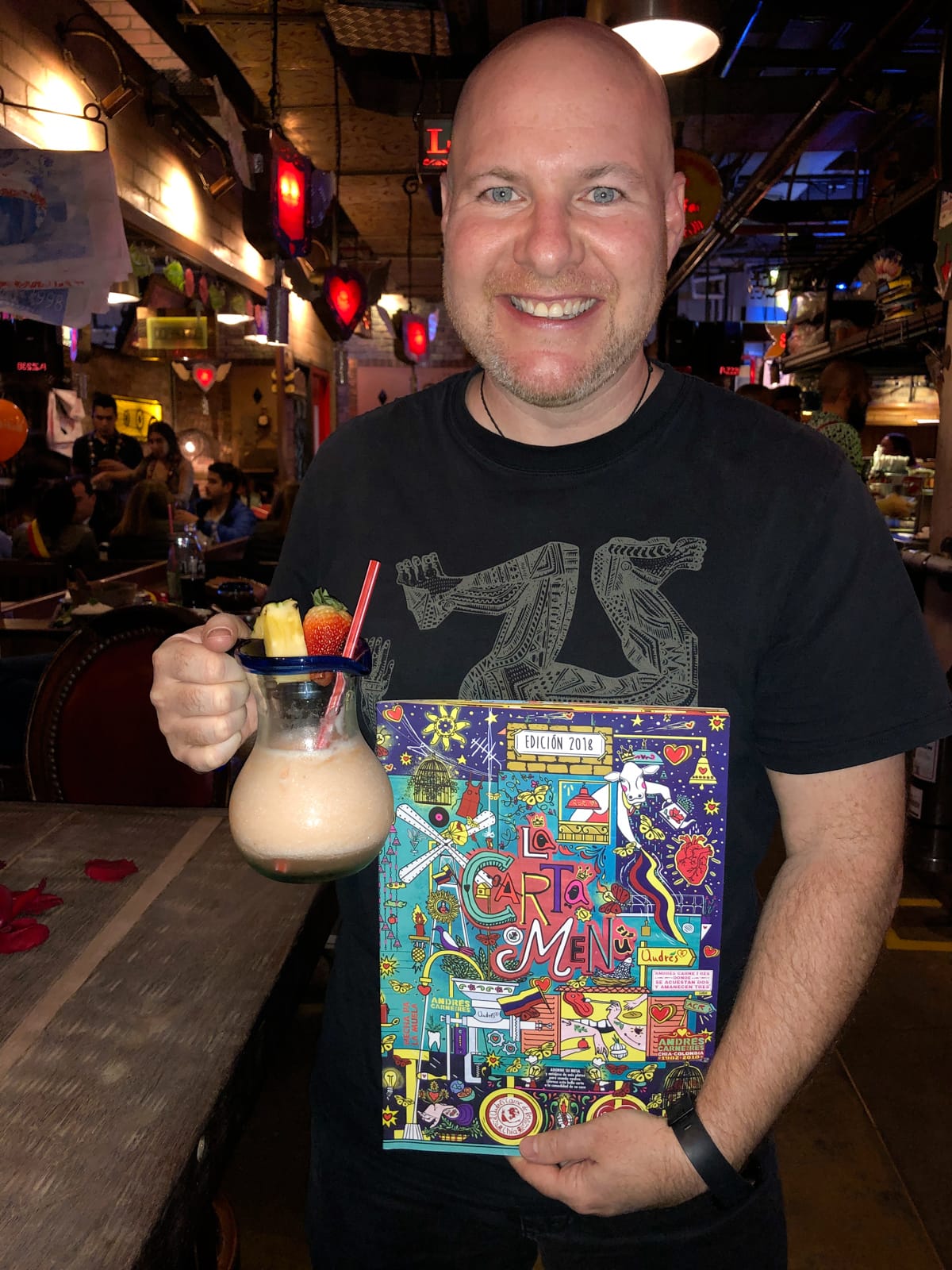 3. Andre Carne de Res / Andrés DC
One of Bogota's most unique restaurants is the legendary steakhouse Andre Carne de Res, a sprawling establishment that morphs into a nightclub on weekends.
The original Andre Carne de Res opened in 1982 and is in Chia, about an hour's drive or bus ride north of central Bogota.
It's a famous restaurant that draws Colombians from all walks of life — students, the working class, the wealthy, and celebrities.
A more convenient 4-story location, Andres DC, can be found in El Retiro Shopping Center in Zona T, a buzzing Bogota nightlife district.
When I went to Andres DC, for dinner with a date, we took an elevator to the top floor and were seated at a communal table. If you prefer your own, make a reservation.
The menu I'm holding in the photo above was a thick book filled with dozens (possibly hundreds) of traditional dishes and Colombian classics. It was overwhelming!
As "res" means beef in Spanish, a safe bet is ordering one of the steaks, which I did for my main dish.
I can't say I was too impressed, I've certainly had better steaks elsewhere in Colombia, but you go to Andres for the atmosphere and live music as much as the good food.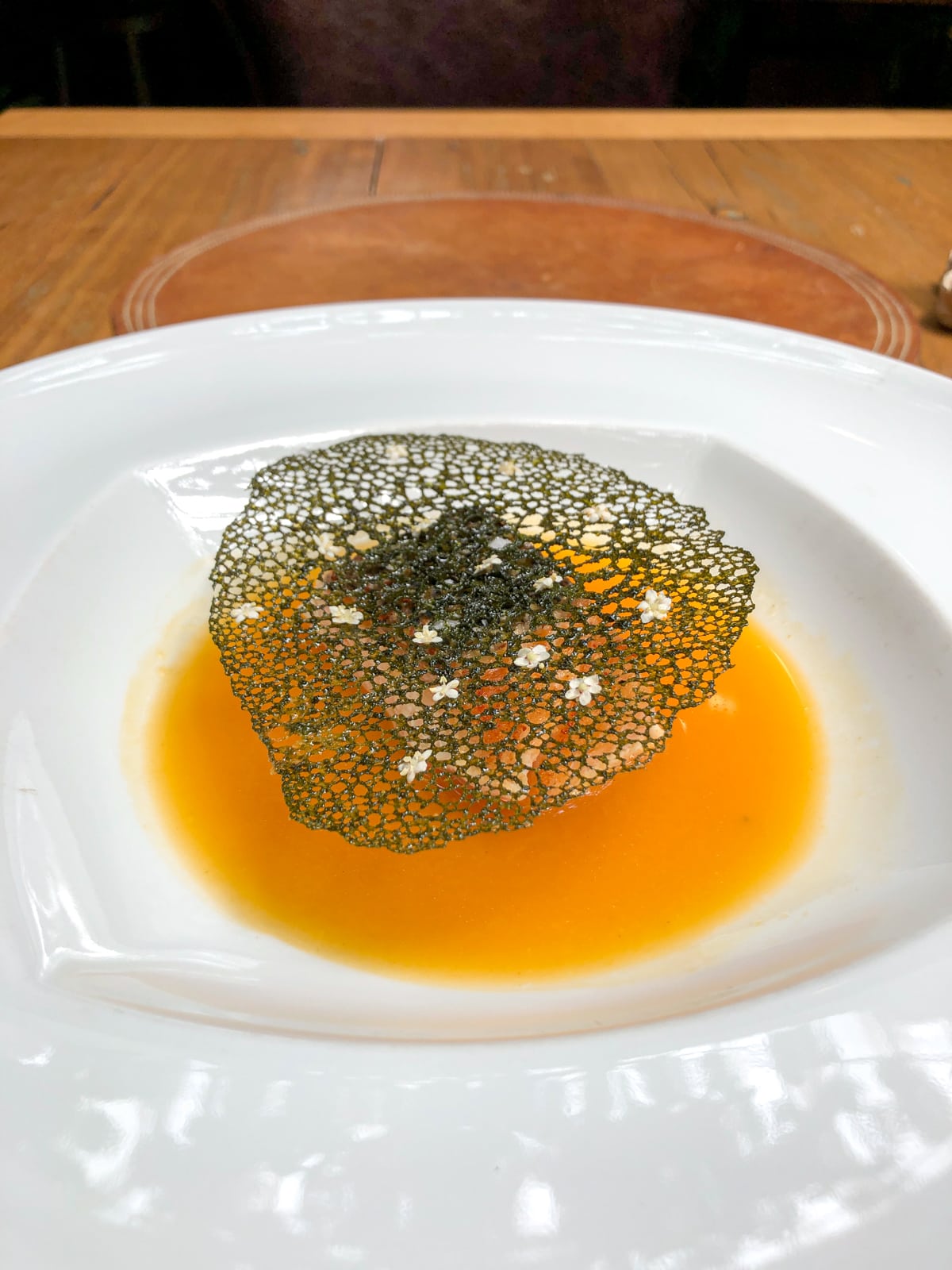 4. El Cielo
Returning to fine dining, I must share the fantastic El Cielo restaurant by chef Juan Manuel Barrientos Valencia.
The original El Cielo opened in Medellín in 2006, a block from Parque Lleras in El Poblado.
I still recall my first dinner in 2010, a tasting menu I enjoyed with one of my readers, who also happened to be a chef. It was a memorable introduction to molecular gastronomy.
I invited friends to join me again in 2011, and more recently, I went for a solo lunch in 2018. The quality and creativity have remained consistently high throughout the years.
Chef Barrientos opened El Cielo Bogota in 2011 in the Zona G neighborhood. It was included in Latin America's 50 Best Restaurants from 2013 to 2015.
El Cielo Miami followed in 2015, and Washington, DC, in January 2020. The latter received a Michelin star in April 2021, the first Colombian restaurant to be awarded one.
Related: Best Restaurants in Latin America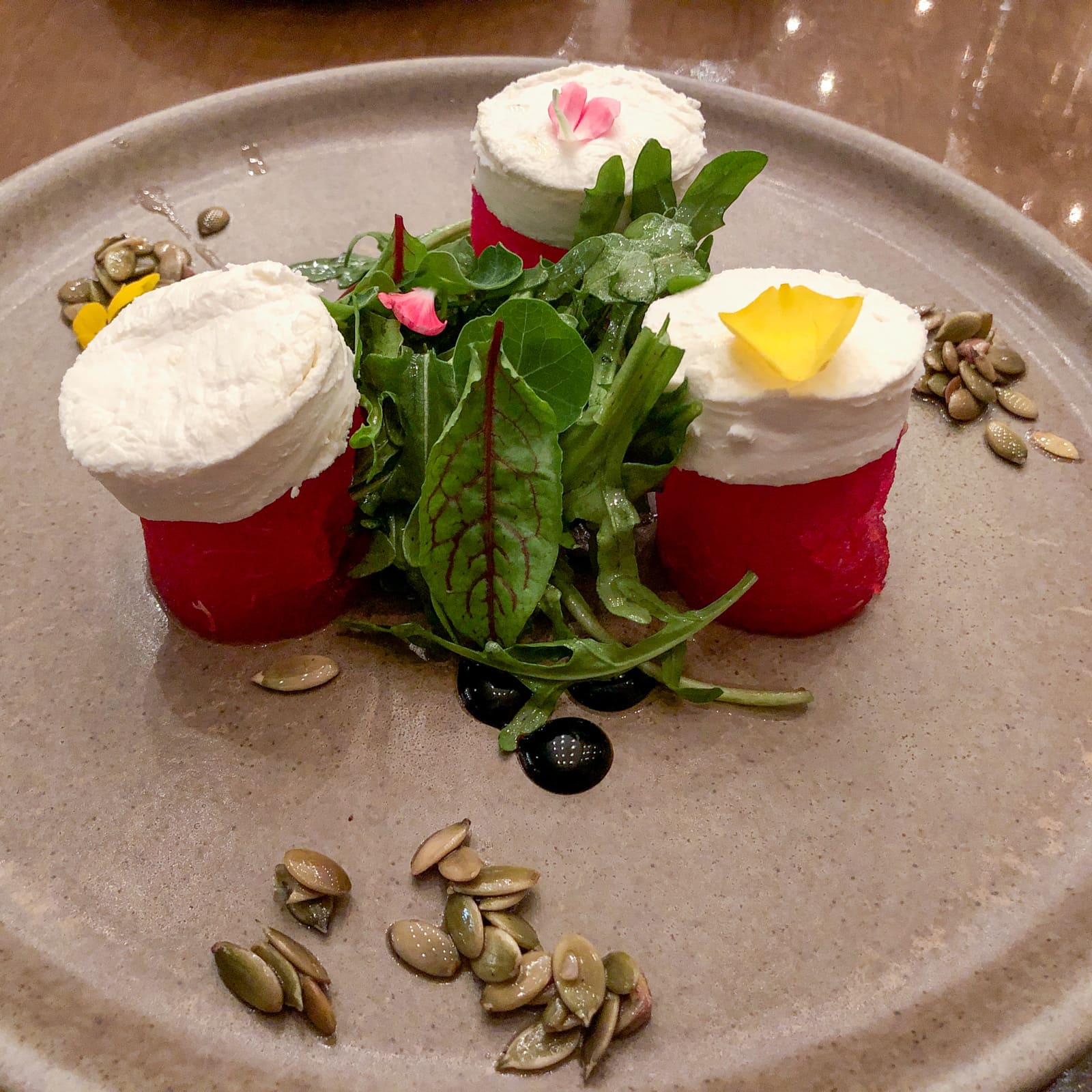 5. Criterion
Chef Jorge Rausch trained and worked in the UK before returning to Colombia and opening his first restaurant, Criterion, in 2004.
Criterion was one of the first restaurants in Colombia to offer diners the option of a tasting menu. Today, it's one of the best restaurants in Bogota.
They offer a classic menu with signature dishes from the last 16 years and a seasonal menu. Plus, you can order a la carte, as I did during my dinner experience.
Chef Jorge Rausch has also appeared in many TV shows, including MasterChef Colombia, Chile, and Ecuador.
His brother, Mark Rausch, trained in Canada and is an accomplished pastry chef.
The Rausch Brothers run ten restaurants throughout Colombia and operate a catering business, too!
Criterion is #42 on Latin America's 50 Best Restaurants list.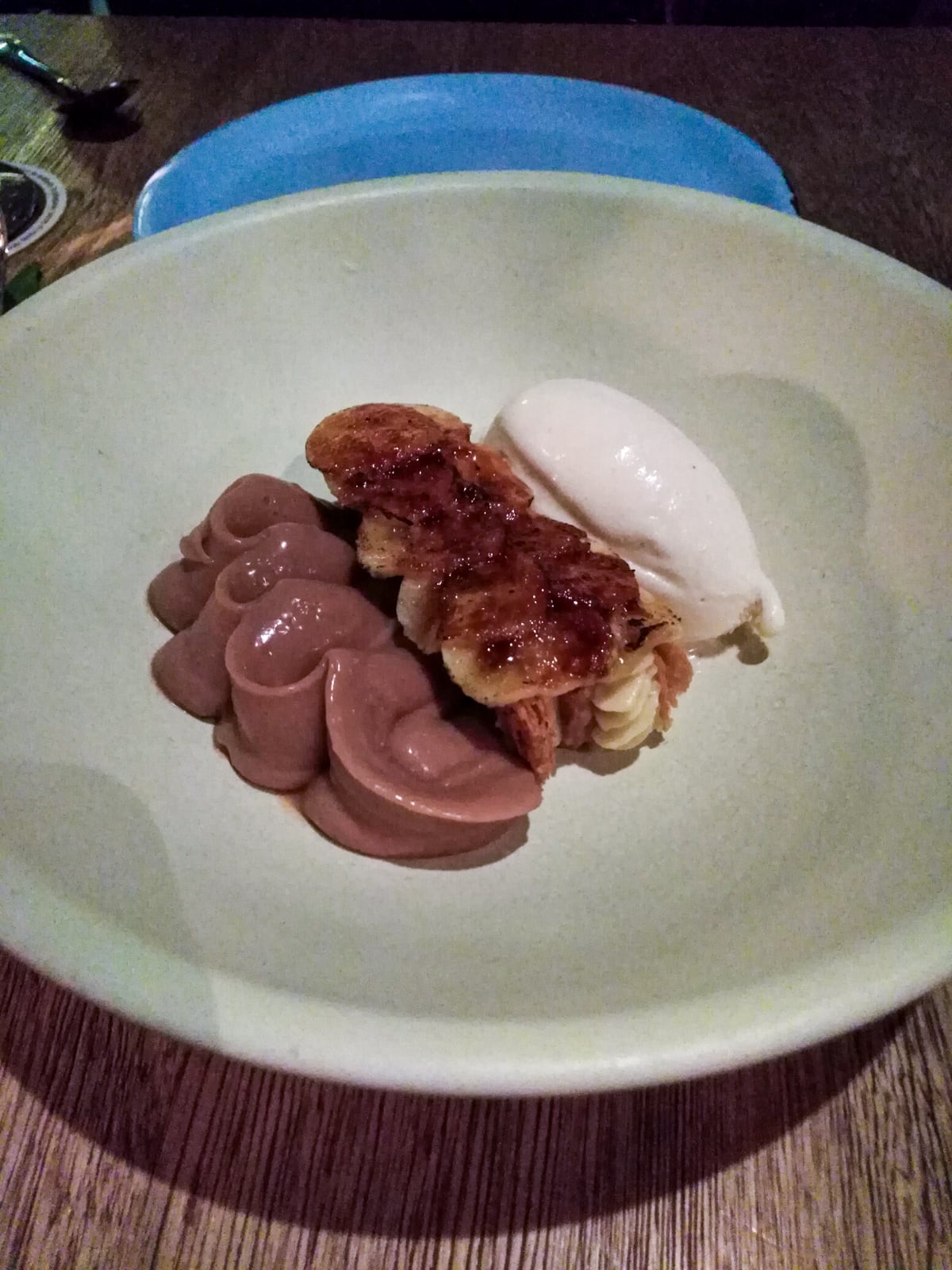 6. El Chato
Recently another restaurant that made a giant leap up in the restaurant rankings is El Chato, which moved from #21 in 2018 to #7 in Latin America in 2020.
Chef Alvaro Clavijo trained in hospitality in Barcelona before working in fine dining restaurants such as Noma in Copenhagen and Per Se in New York City.
In 2017, he opened El Chato, a contemporary restaurant in the Zona G / Chapinero Alto district.
Chef Clavijo proudly works with local suppliers to present creative dishes using seasonal and local ingredients.
I had the pleasure of dining here on my last night in Colombia in February 2019.
The interior is intimately lit and romantic, perfect for a date night experience. The food was terrific, though I would've liked a little more ambient light with which to enjoy it fully.
El Chato is quickly becoming one of the best restaurants in Bogota.
See also: Cayena Beach Villa on Colombia's Caribbean Coast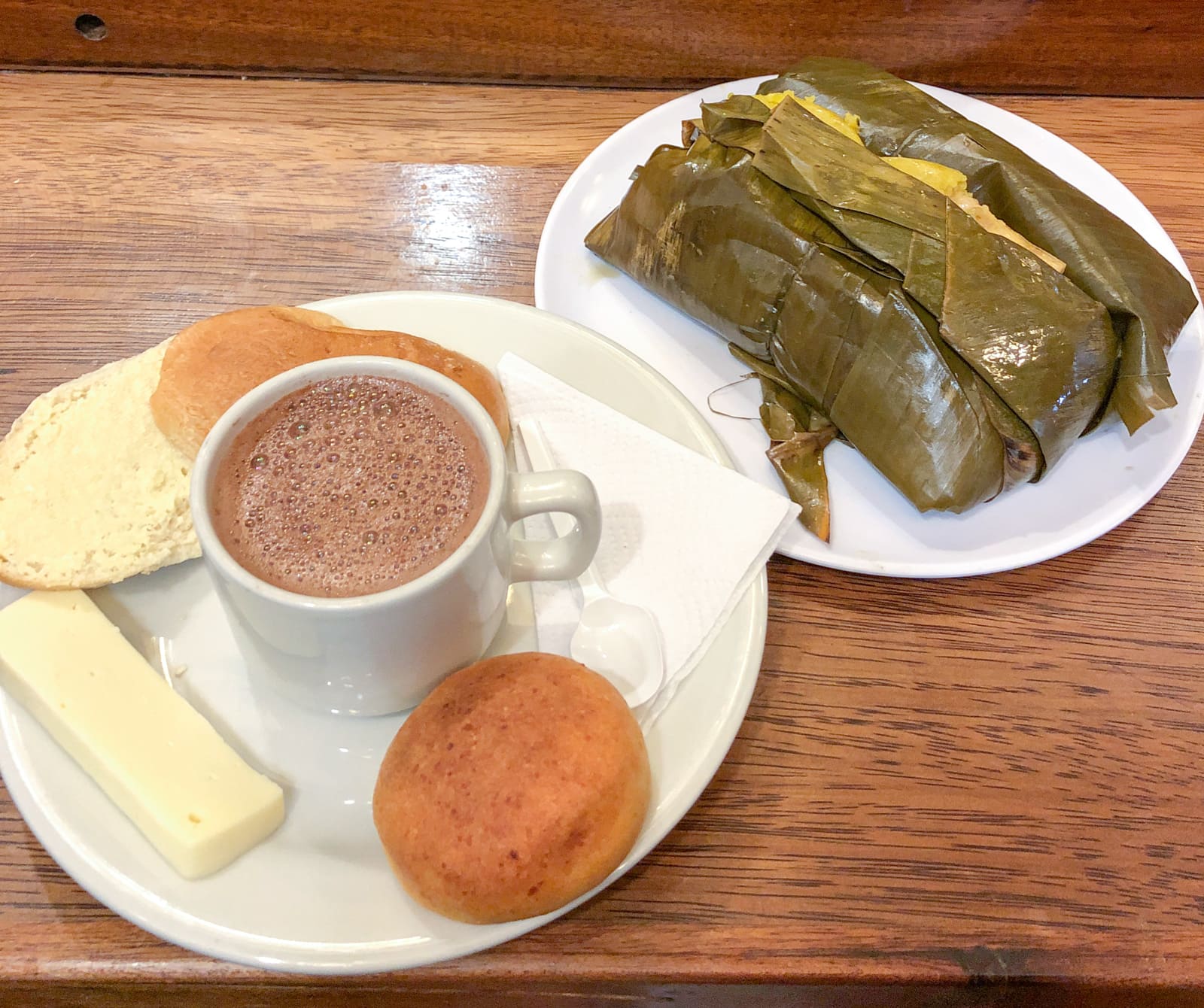 7. La Puerta Falsa
Follow Calle 11 east of Plaza Bolivar in Bogota's historic center, and you'll see a row of small casual restaurants serving classic Bogotano food.
Typical Colombian dishes include ajiaco (chicken and potato) soup, hot chocolate with cheese, and fresh tamales.
Established in 1816, La Puerta Falsa ("The False Door") is the oldest restaurant in Bogota.
There's often a wait to enter this small historic establishment, and there's not much room to sit, but it's a worthy experience.
Whenever I visit Bogota, I try to grab a meal here. It's delicious Colombian comfort food.
Despite their rise in popularity, the prices are for Colombians, so it's a bargain for us international travelers.
Every time I visit, I order hot chocolate and cheese, a combo I first discovered on this street during my first trip to Colombia.
Anthony Bourdain fans will also appreciate that he ate here and featured La Puerta Falsa in his Parts Unknown Colombia episode.
***
There you have it, my take on the best restaurants in Bogota, Colombia's sprawling capital city, one of the most interesting in South America.
Since I first published this list, two of the nine restaurants have closed. I'll continue to recognize their past contributions to Colombian dining here.
These are three of the Bogota restaurants on my list for a future visit:
Osaka Peru is a part of an international chain of nikkei restaurants. I included the flagship location on my list of the best restaurants in Lima.
Mini Mal showcases Colombia's biodiversity sustainably and ethically.
When I get back to Bogota, I'll update this list accordingly. Buen provecho!