The best restaurants in Mexico City range from world-class fine dining to a century-old restaurant in the historic center.
I first visited Mexico City in 2013 amid a five-week, coast-to-coast trip from Puerto Vallarta to Playa del Carmen.
While I only had a few hurried days in the Mexican capital, I took full advantage, seeing as many sights as possible and dining at Pujol and Cafe de Tacuba.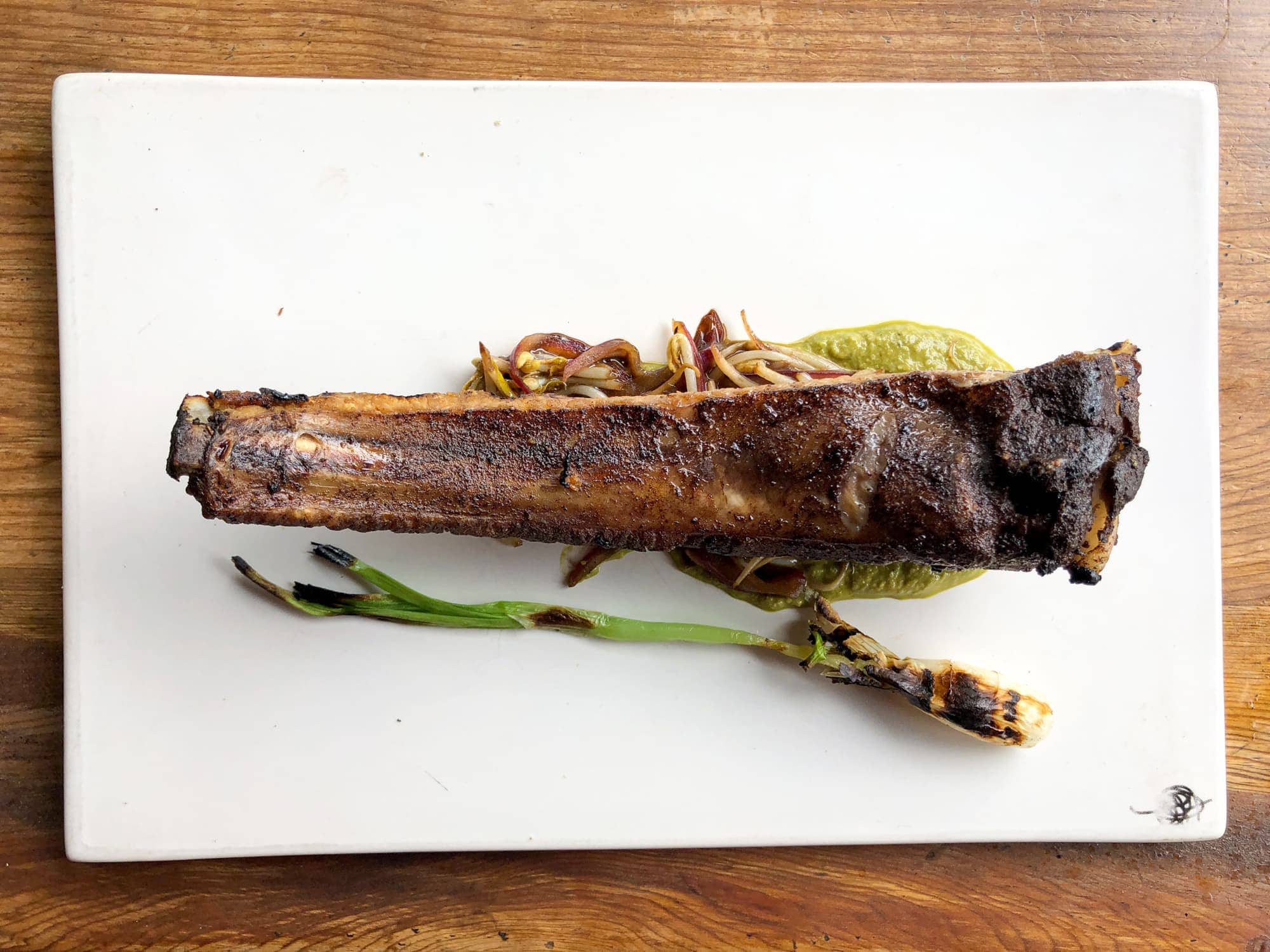 In 2016, I spent two months in Oaxaca, the birthplace of mole; however, it wasn't until 2017 that I returned to Mexico City.
I became a fan of the Latin American megacity on that second trip. I returned three more times in the following 12 months, trying more new restaurants every visit.
My sixth trip was planned for April 2020, with plans to revisit Pujol, Quintonil, and Sud 777 and try more of the best places; however, I've had to postpone it.
My list of the best restaurants in Mexico City is based on these five trips, and I've grouped them according to whether they're modern or historic.
One of the things I appreciate about fine dining in Mexico City is that you can visit any of these excellent restaurants in casual attire.
Ready to find out where to eat in Mexico City? Read on!
Best Modern Restaurants
Mexico City's best modern restaurants are led by a new generation of young Mexican chefs who have spent time training in Europe or the United States.
Applying contemporary cooking techniques with local ingredients and traditional recipes has helped elevate Mexican cuisine.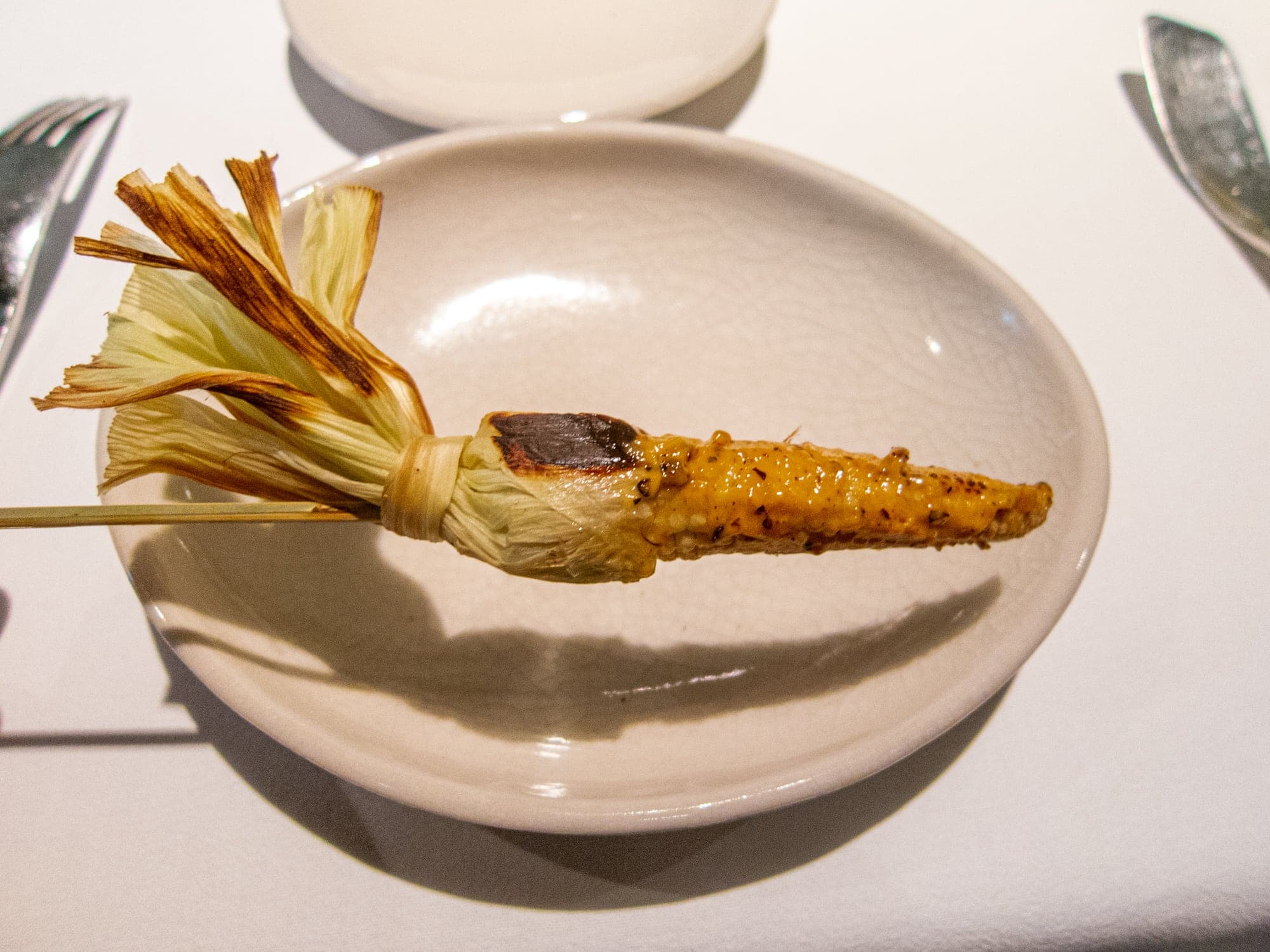 1. Pujol
Chief among Mexico's best chefs is Enrique Olvera, who trained at The Culinary Institute of America before opening Pujol in 2000.
The original location in the well-heeled Polanco district was small, offering only 13 tables.
Black-painted walls and white tablecloths gave it an air of formality when I ate there. My experience with the 11-course tasting menu was superb.
Highlights included avocado with mole and chia seeds, a fish ceviche taco, pork confit with mole and tamarind, and the signature Mole Madre.
In 2017, Pujol moved to a larger space in a mid-century building in Polanco.
Chef Enrique Olvera took the opportunity to create a more casual, natural light-filled interior while also adding a "taco omakase" experience to the tasting menu and a la carte options.
Success in Mexico City led Olvera to open Cosme and Atla in New York City and Damian in Los Angeles.
If there were a Michelin-star restaurant in Mexico City, it'd be Pujol. Unfortunately, Michelin Guide doesn't cover Mexico.
However, Pujol ranks #5 on the 2021 list of 50 Best Restaurants in Latin America and #9 for the World's 50 Best Restaurants.
Related: Best Restaurants in Latin America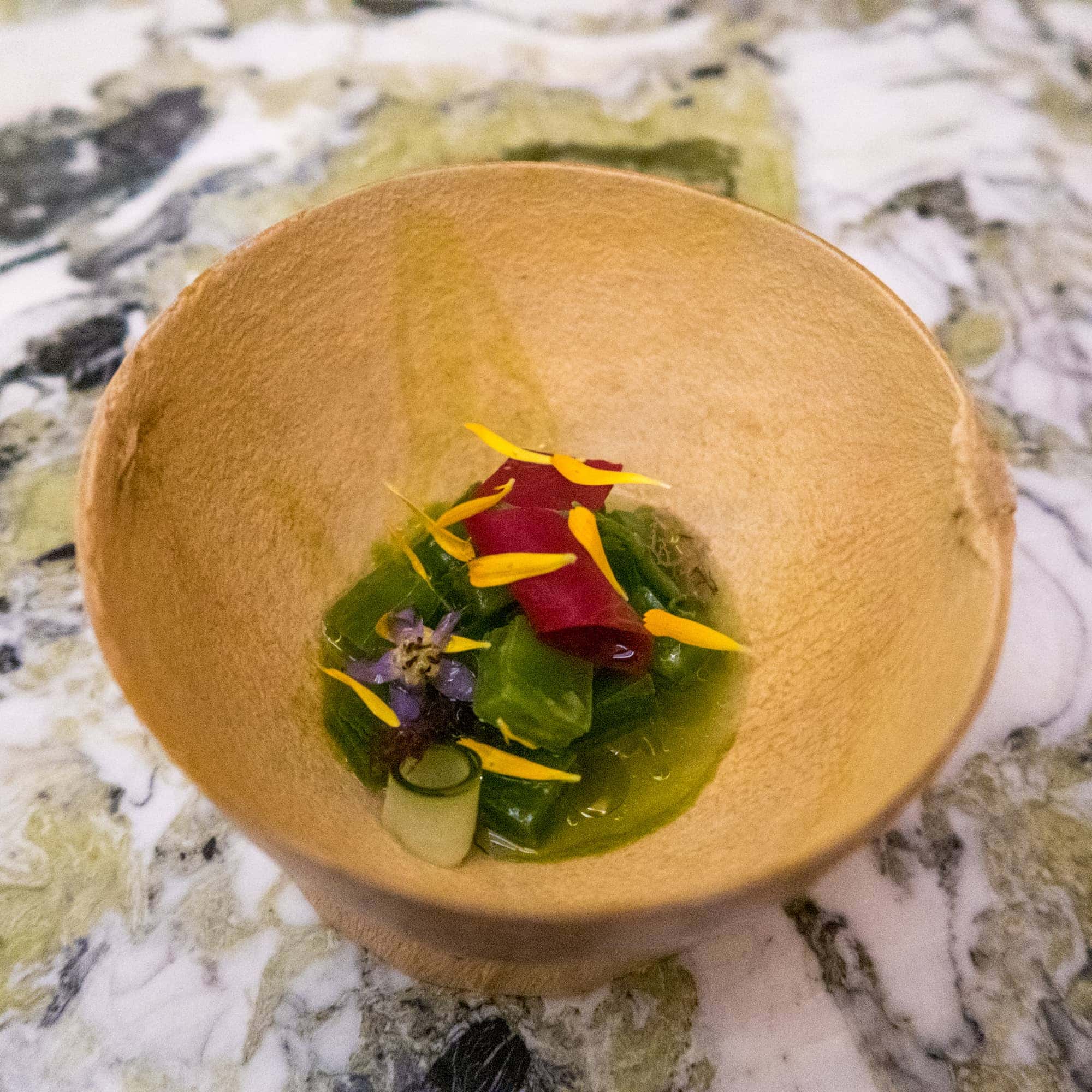 2. Quintonil
Pujol alum chef Jorge Vallejo opened Quintonil with his wife, Alejandra Flores, in 2012.
Together, they've grown Quintonil into one of the best restaurants in Mexico City and Latin America.
My first experience at the restaurant was for dinner with a friend, and we both ordered the 11-course tasting menu.
Highlights included the octopus mosaic with "tomatillo" sour cream and purslane sauce, dry-aged duck breast with bitter almond and habanero purée, and cactus sorbet.
While I enjoyed the food and service, the lighting was so dim that I had difficulty determining what I was eating.
I also found the patterns and colors of the tabletops distracting, taking my eye away from the food.
The next time I'm in town, I intend to visit Quintonil for lunch to experience it again with more light.
In 2021, Quintonil ranked #8 on the 50 Best Restaurants in Latin America list and #27 on the World's 50 Best Restaurants list.
Related: Central - Exploring Ecosystems in Peru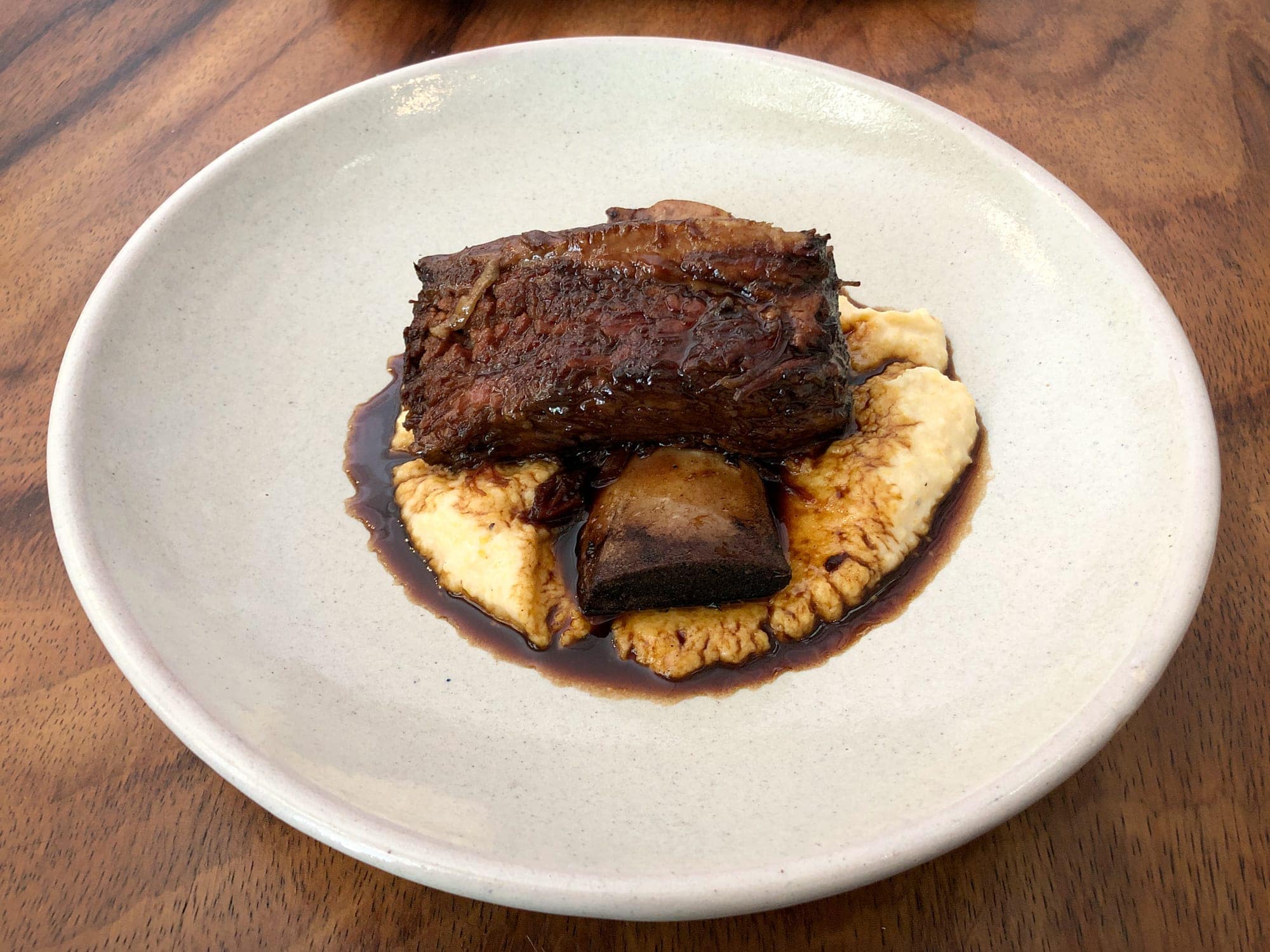 3. Rosetta
Located in an old mansion in Mexico City's trendy Roma Norte neighborhood, Rosetta offers diners a delightful atmosphere.
The main dining room has high ceilings, allowing for natural light. Smaller dining rooms with colorful walls occupy the second floor.
Chef Elena Reygadas opened Rosetta in 2010 after training at the French Culinary Institute in New York and working abroad.
In 2014, she was named Latin America's Best Female Chef, and Rosetta ranks #27 in Latin America as of 2021.
I had an excellent three-course a la carte lunch, including a colorful heirloom tomato salad, rich braised short rib with polenta, and a pink mole dessert.
Reygadas also operates a small bakery, Panaderia Rosetta, a block away.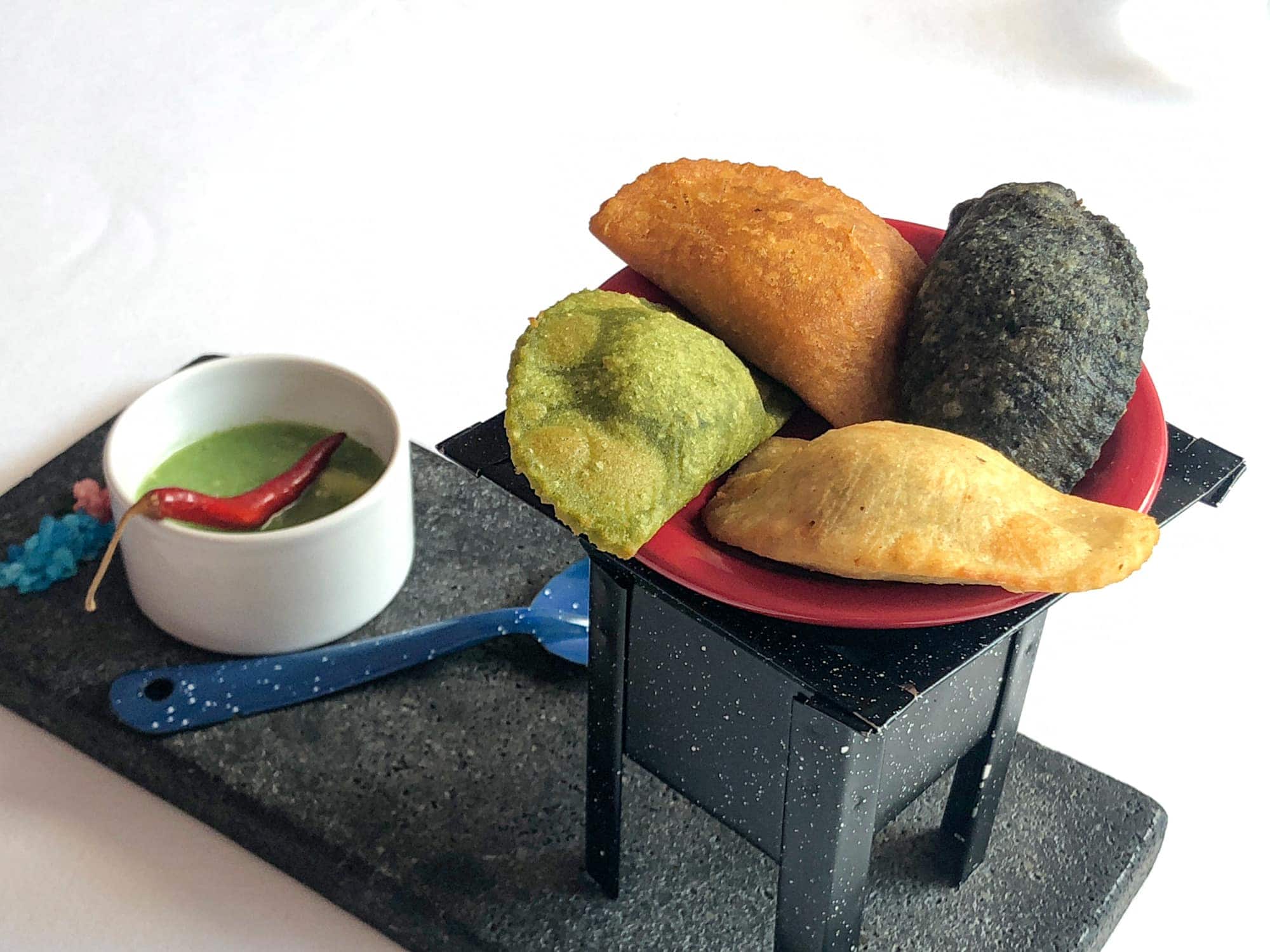 4. Dulce Patria
Located in Polanco, Dulce Patria is Mexican chef Martha Ortiz's flagship restaurant.
The interior design reflects a sensual aesthetic, with soft red seating, white walls, and tablecloths.
I was delighted by everything I ordered at this great place:
Multi-colored quesadillas
Pork loin medallions in a yellow mole
Purple rice
Charred maize and cacao ice cream
The whole experience was fabulous and a terrific value, reinforcing why Dulce Patria is one of the top restaurants in Mexico City.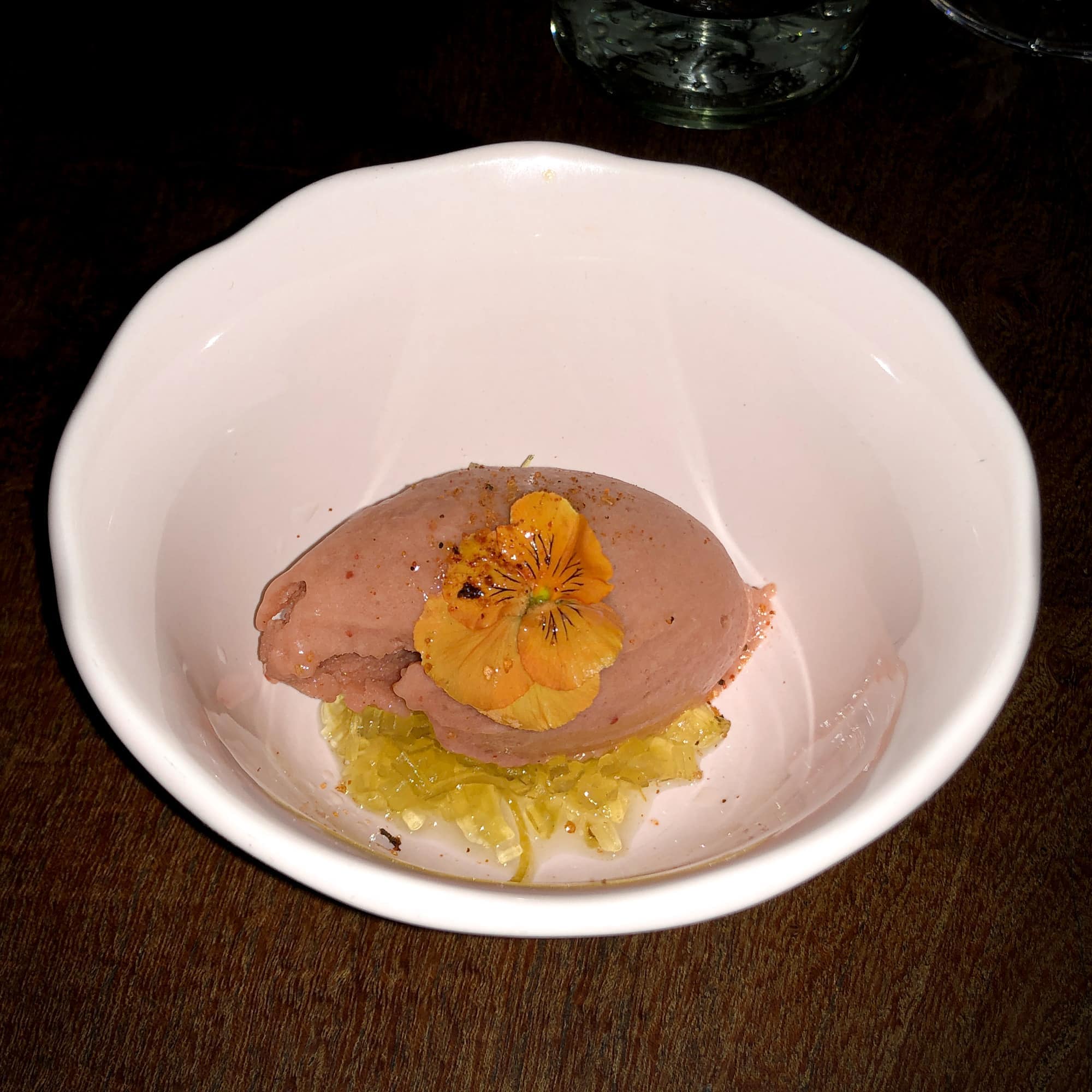 5. Maximo Bistrot
Maximo Bistrot is the culmination of Eduardo Garcia's journey from a migrant child laborer in the United States to a top chef in Mexico.
He began as a dishwasher, working his way up at U.S. restaurants before being deported in 2001 and 2007.
As mentioned in this NY Times article, he worked at Pujol from 2007 to 2011 as the Chef de Cuisine before a loan from his uncle allowed him to open Maximo Bistrot with his wife, Gabriela.
They quickly garnered international attention; Anthony Bourdain featured Maximo Bistrot on his Mexico City episode of Parts Unknown.
The seasonal menu at Maximo Bistrot relies on local products, including local produce grown at the floating gardens of Xochimilco.
I ordered the four-course tasting menu for dinner, including several seafood dishes, a meat dish, and two desserts.
I enjoyed the food; however, the lighting was so dim I could barely see it.
The restaurant has moved to a new location in the Roma neighborhood since my visit in 2018. I look forward to giving it another try.
Maximo Bistrot ranks #33 on the 2021 list of Latin America's 50 Best Restaurants.
Related: 15 of the World's Best Restaurants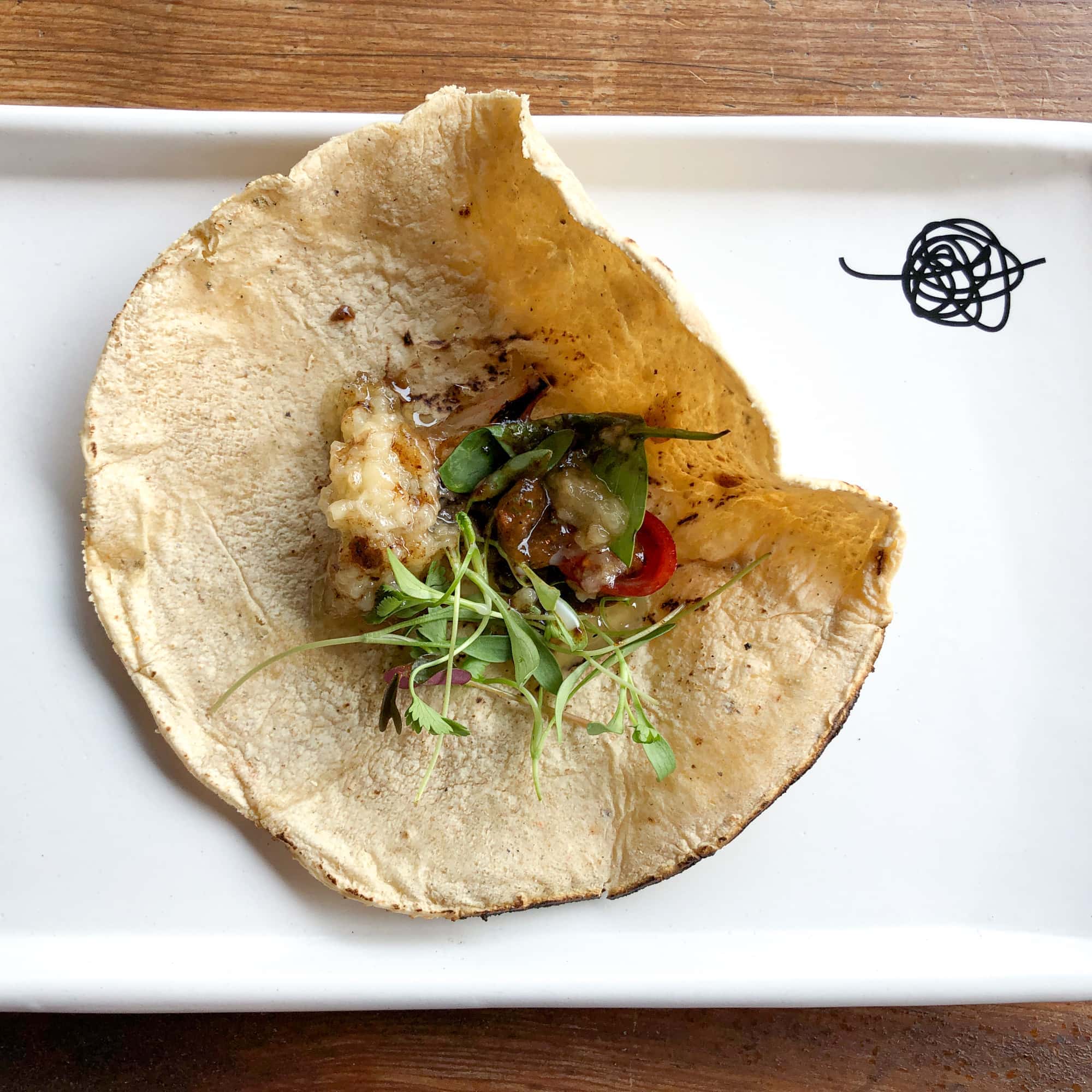 6. Nudo Negro
Nudo Negro is one of two restaurants on this list I encountered by luck—it was on the same block in Colonia Roma as a friend's apartment.
The alfresco seating looked so inviting that I took a chance and sat down for a nine-course lunch. It soon became one of my favorite restaurants in Mexico City.
Chefs Daniel Ovadia and Salvador Orozco put on quite a show. For the amuse-bouche, I was invited upstairs to the tiny kitchen of this small restaurant.
I appreciated the interaction and was amazed to see how little space they had to prepare delicious food.
Highlights included the grilled oyster with Sambal sauce, suadero beef, bone marrow and wasabi, bone marrow taco, and pork rib in a Jamaican jerk.
Best Historic Restaurants
The best restaurants in Mexico City aren't limited to cutting-edge chefs with modern menus.
Add one or more of these historical spots for an old-world atmosphere with your meal.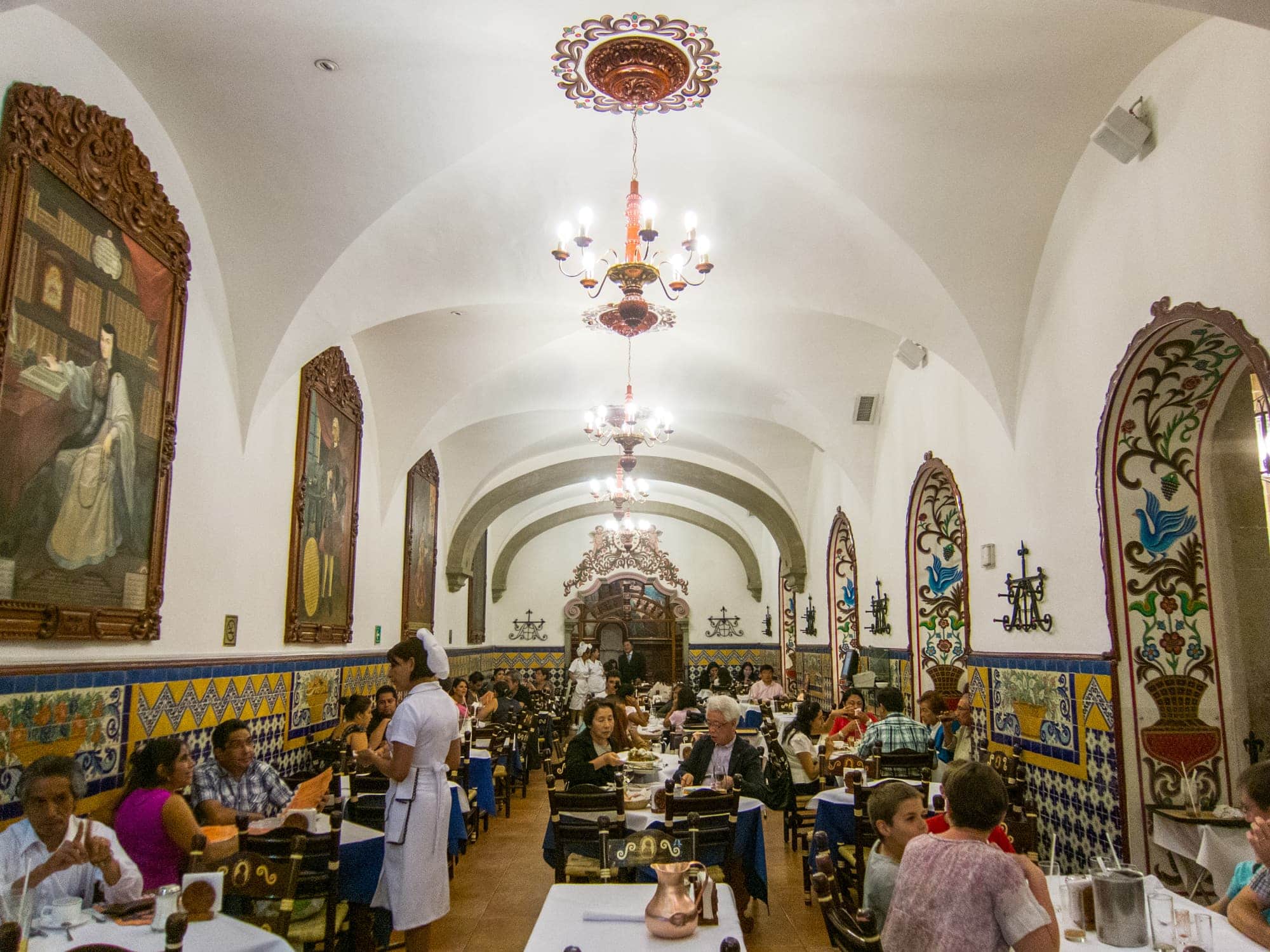 7. Cafe de Tacuba
Founded in 1912, Cafe de Tacuba is one of Mexico City's oldest restaurants.
It's in a 17th-century convent adorned with colorful tilework and colonial paintings.
Vaulted ceilings add dramatic flair to dining rooms, which have hosted their fair share of celebrities, including Mexican artist Diego Rivera.
"Many of Mexico's recipes were made in churches and monasteries," says Ballesteros. "By Mayora nuns." Centuries ago these nuns were charged with feeding compounds of people. They learned to prepare mass meals, focusing on flavor rather than technique.

Food & Wine
Located in Mexico City's historic center (Centro Historico), Cafe de Tacuba offers classic Mexican dishes made using local ingredients and recipes dating back 50 to 60 years.
There's something for everyone, from enchiladas and tamales to house specialties like beef's tongue, fried cow's brain, and pig's feet.
Cafe de Tacuba is open daily from 8 a.m. to 11:30 p.m. for breakfast, lunch, and dinner.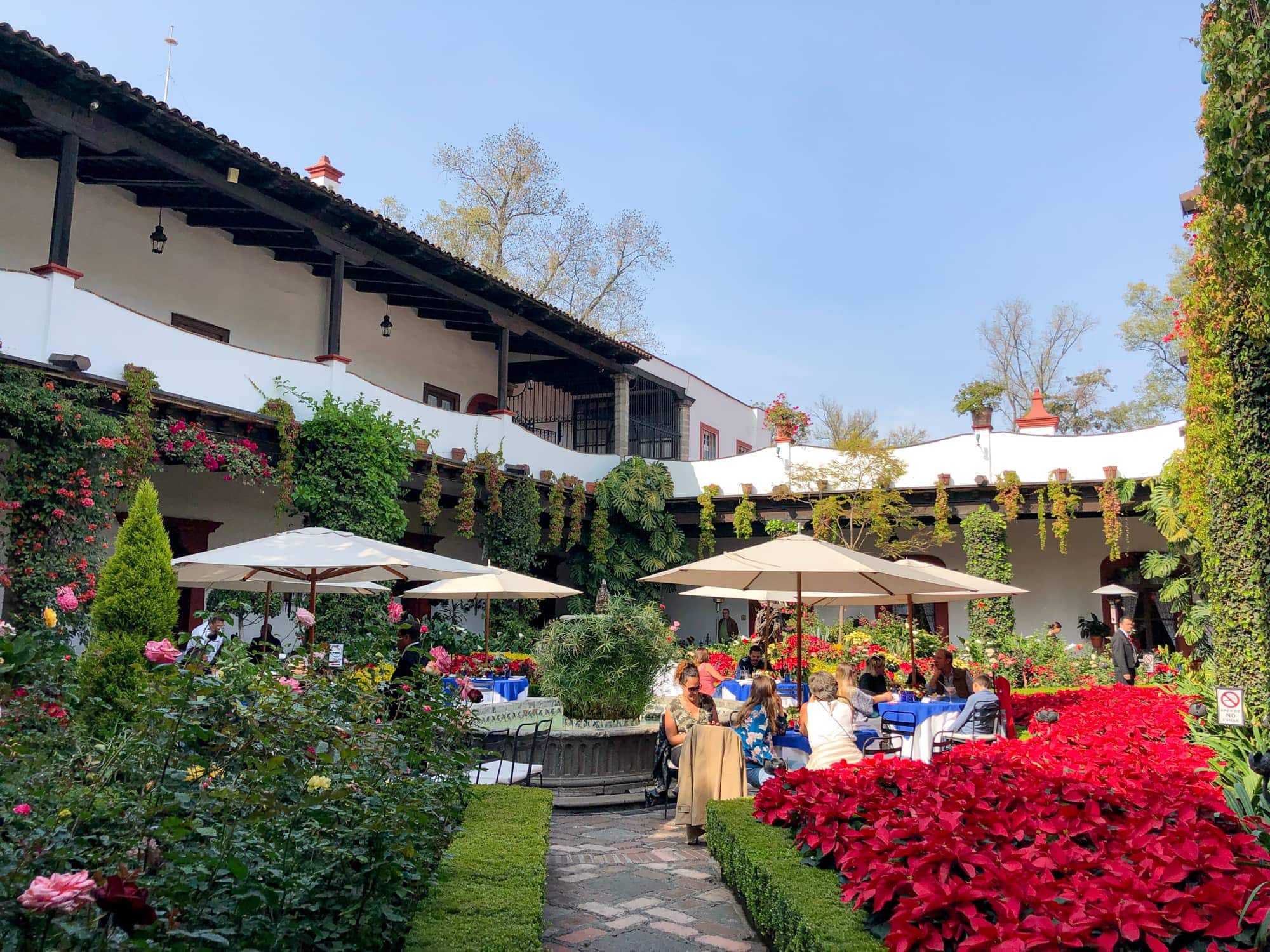 8. San Angel Inn
I discovered San Angel Inn when I toured the Museo Casa Estudio Diego Rivera y Frida Kahlo.
The famous artistic couple lived and worked in the two homes, connected by a rooftop bridge, from 1934 to 1941.
Frida then moved into the better-known Casa Azul in nearby Coayacan.
After visiting the museum, I crossed the street and inquired about lunch at San Angel Inn.
I lucked out, as it was an early Sunday afternoon, and they could seat me without a reservation on their front patio.
I ordered a mojito, soup, sea bass, and merengue with cream and strawberries for dessert.
After lunch, I walked through the flower-filled courtyard and gardens of the historic hacienda, which dates back to 1616.
The former residence became San Angel Inn when it opened as a restaurant on June 13, 1963.
See also: Oaxaca Street Food and Markets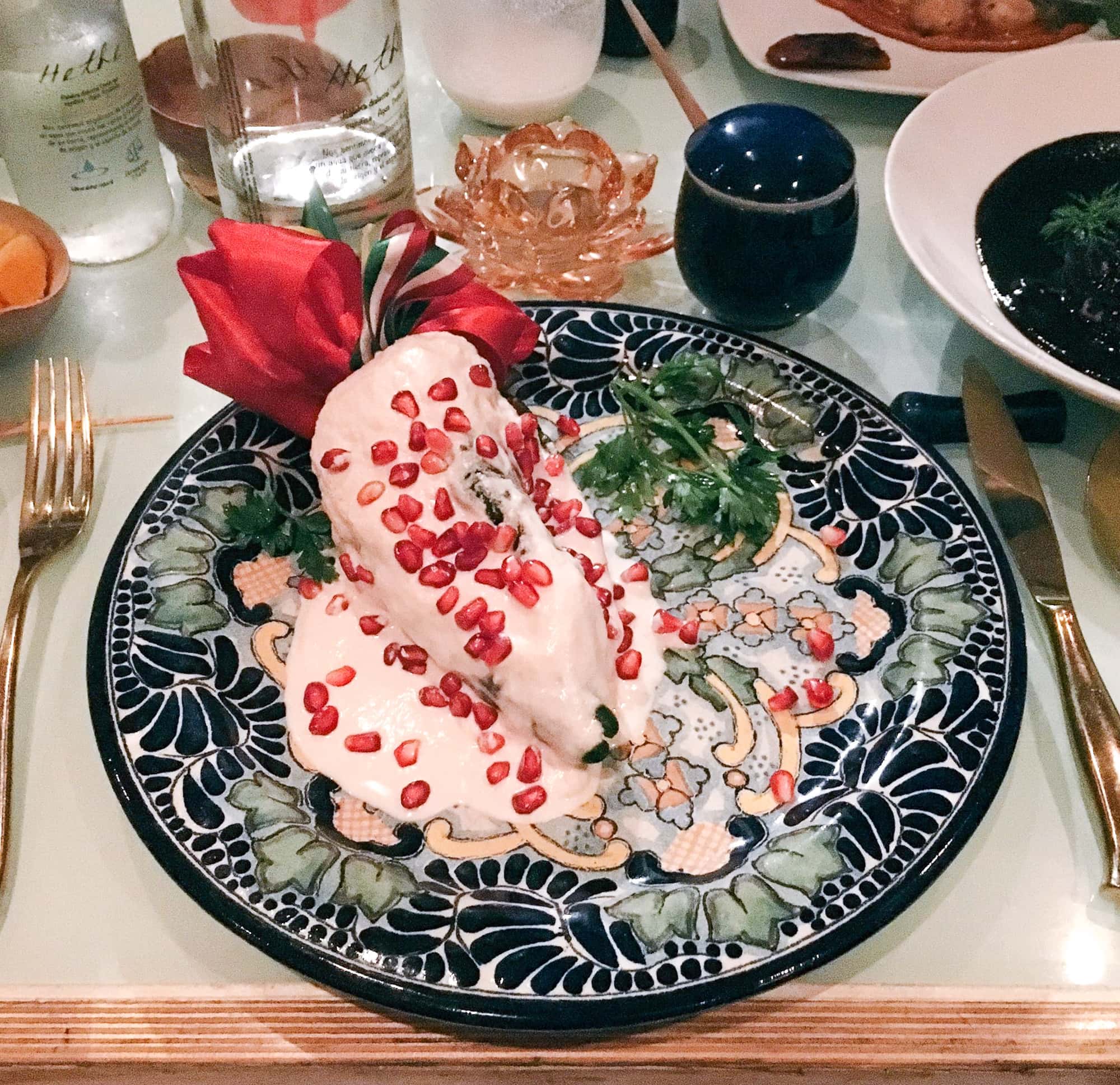 9. Azul Condesa
The Azul restaurant offers traditional Mexican cuisine led by chef Ricardo Munoz Zurita.
Azul has two locations, each named after the neighborhood where you'll find them.
The first to open, Azul Condesa, is the one I've been to several times.
The second, Azul Historico, opened in a 17th-century building a few blocks from the Zocalo in the historic center.
The first time I dined at Azul Condesa was chile season, so I ordered chiles en nogada (stuffed chiles), a traditional dish from Puebla.
The green chile was stuffed with Iberian pork and topped with a savory walnut sauce and pomegranate seeds.
They also make an excellent mole negro (my favorite) and other typical dishes like enchiladas and tacos.
The dessert menu is extensive, so you're sure to find something to enjoy.
***
There you have it, my list of the ten best restaurants in Mexico City based on my personal experience.
I hope to return to the Mexican capital sooner rather than later. The following Mexico City restaurants are at the top of my list to try.
Nicos - currently ranked #35 on Latin America's 50 Best Restaurants list, Nicos has been serving traditional Mexican food for 60 years.
MeroToro - Baja California cuisine in the heart of the Condesa neighborhood, where I like to stay whenever I'm in town. It is #72 on Latin America's Best Restaurants list.
Contramar - Another seafood restaurant in Condesa that gets rave reviews.
La Hacienda de Los Morales - traditional Mexican dishes served in a former farmhouse from the 16th century.