I arrived at Pujol restaurant in Mexico City for lunch amid a five-week cross-country trip from Puerto Vallarta to Playa del Carmen.
The journey from Pacific Ocean beaches to the blue agave fields of Guadalajara had been exciting, but it was just the beginning.
I quickly grew fond of Mexico's sprawling capital, full of restaurants, museums, parks, and people. (Since moving to Austin in 2016, I've returned to Mexico City four times.)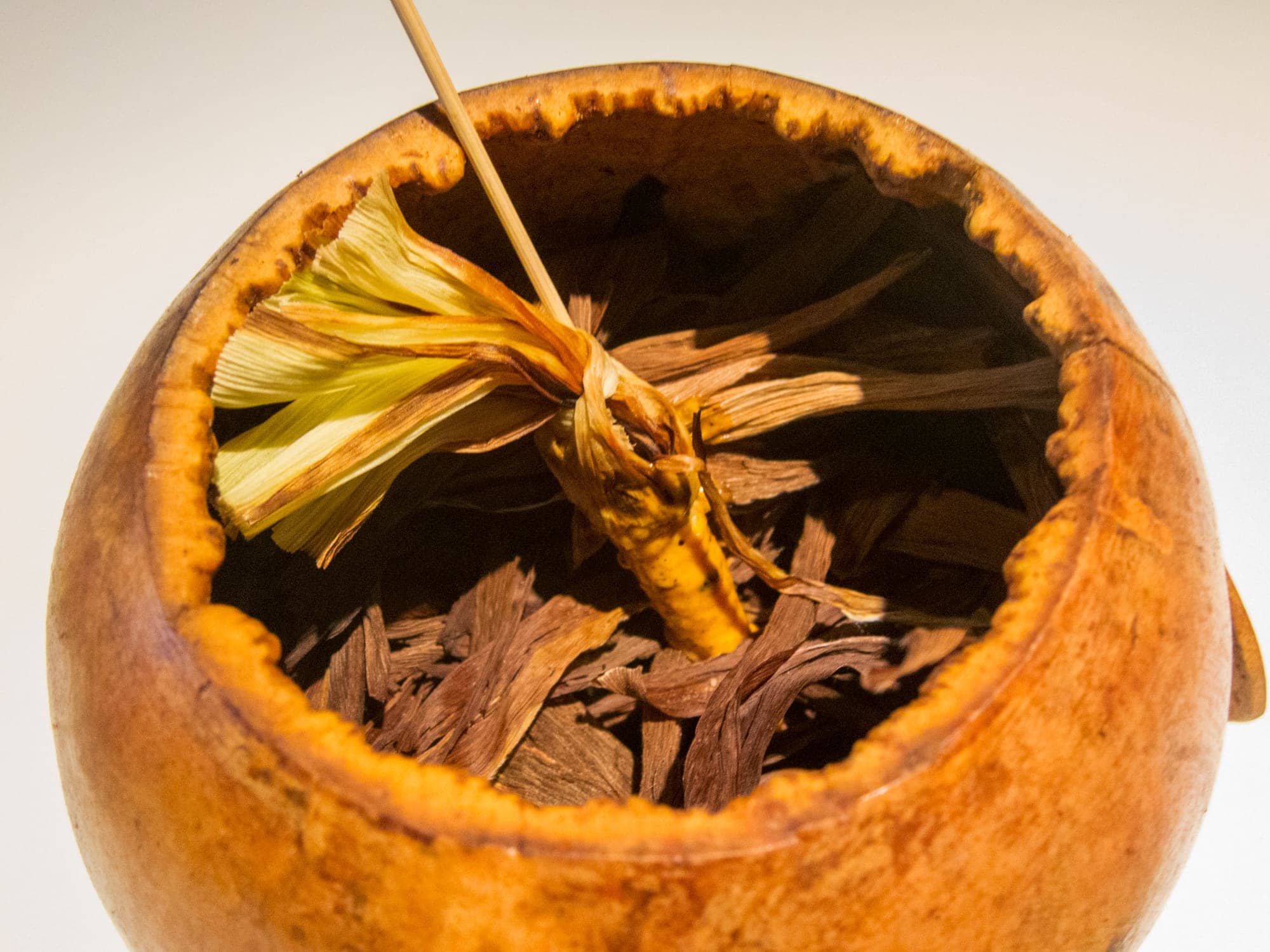 Lunch at Mexican chef Enrique Olvera's flagship restaurant, Pujol, was a highlight.
It ranked #17 on The World's 50 Best Restaurants list when I dined there in 2013, and it was the highest-ranked restaurant offering traditional Mexican cuisine.
Later that year, Pujol appeared at #3 on the same organization's new list of best restaurants in Latin America.
In 2021, it ranked #9 on The World's 50 Best Restaurants list; it continues to be ranked one of the best restaurants in North America.
[Chef Olvera doesn't put too much stock in these rankings, as he told me when I ran into him on my way out of Pujol.]
He's a graduate of The Culinary Institute of America, and his story was featured in Season 2, Episode 4 of Chef's Table (Netflix).
My Experience at Pujol
On the day of my reservation, I walked through Mexico City's historic center, a UNESCO World Heritage Site.
The Museo Mural Diego Rivera, Palacio de Bellas Artes, and Catedral Metropolitana are some notable places I saw before hailing a taxi to the tony Polanco neighborhood.
Arriving at the world's best Mexican restaurant a few minutes before 2 p.m. on a Saturday, I was shown inside by the doorman.
A single dining room with black walls, white tablecloths, and a wood floor offered enough space for just 13 tables, a number chosen for its luck.
In my 2013 review for Go Backpacking, "the wait staff worked harmoniously together throughout the two-hour lunch, and most (if not all) were bilingual."
Tasting Menu
The following pictures were from the 11-course tasting menu on May 4, 2013.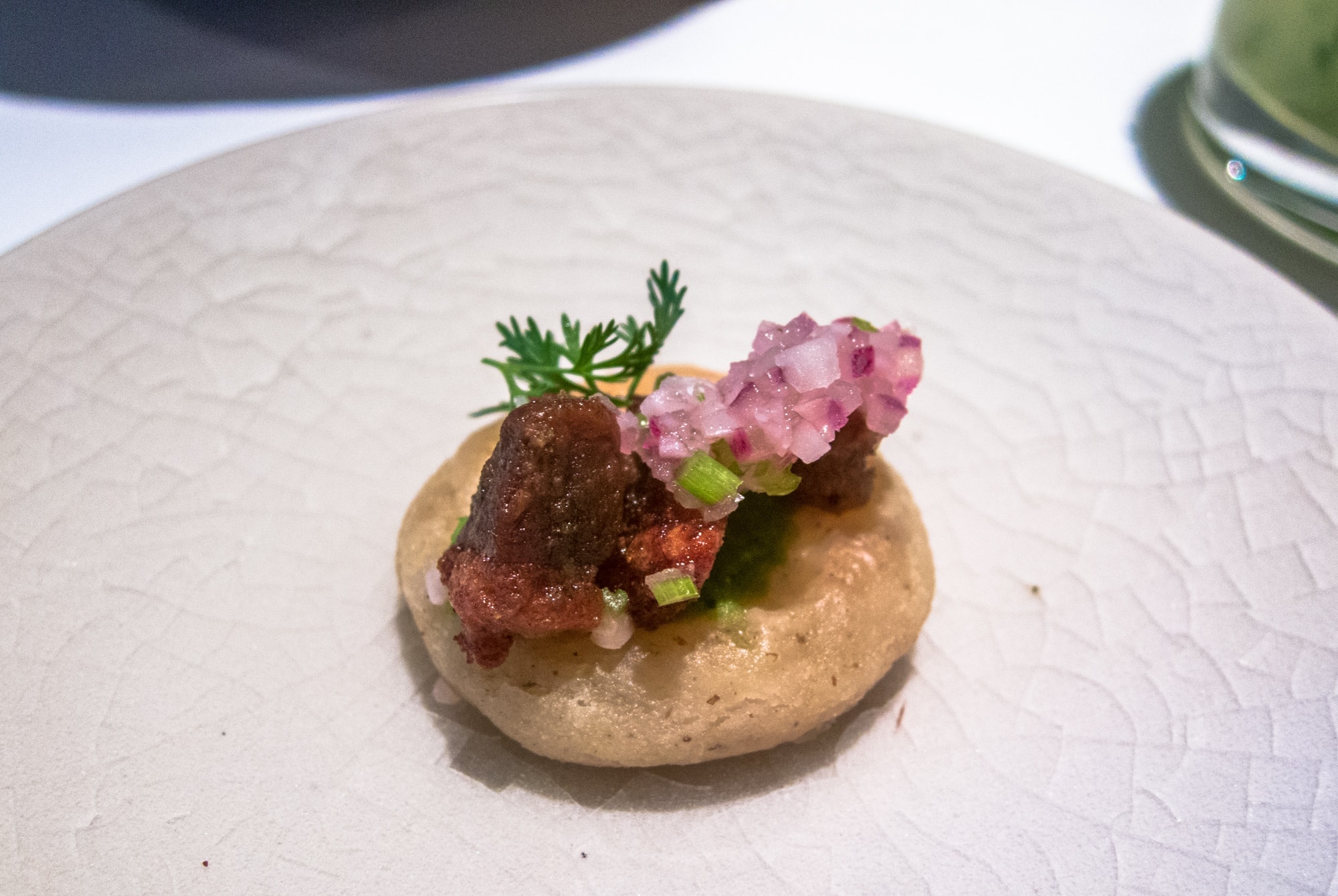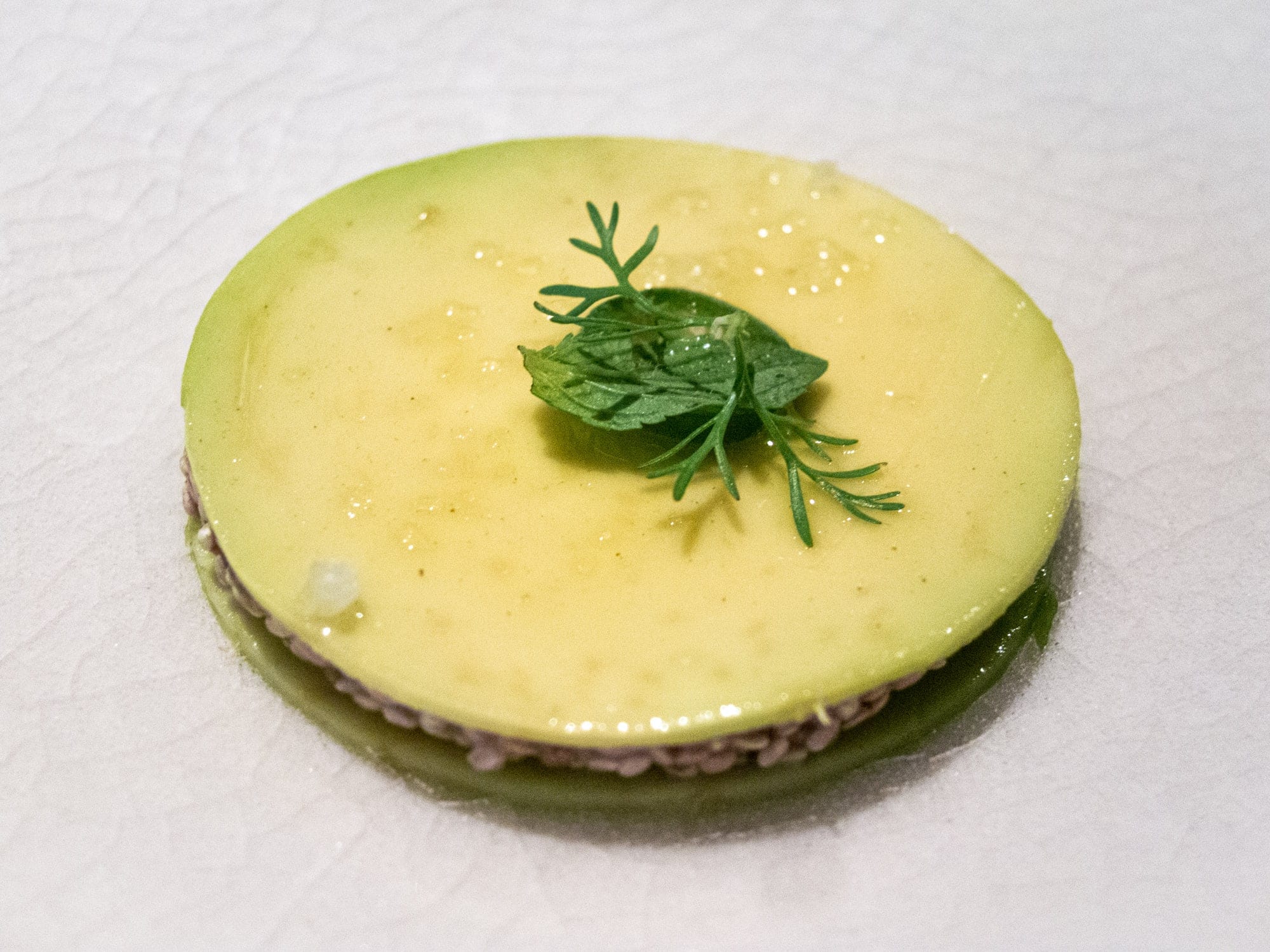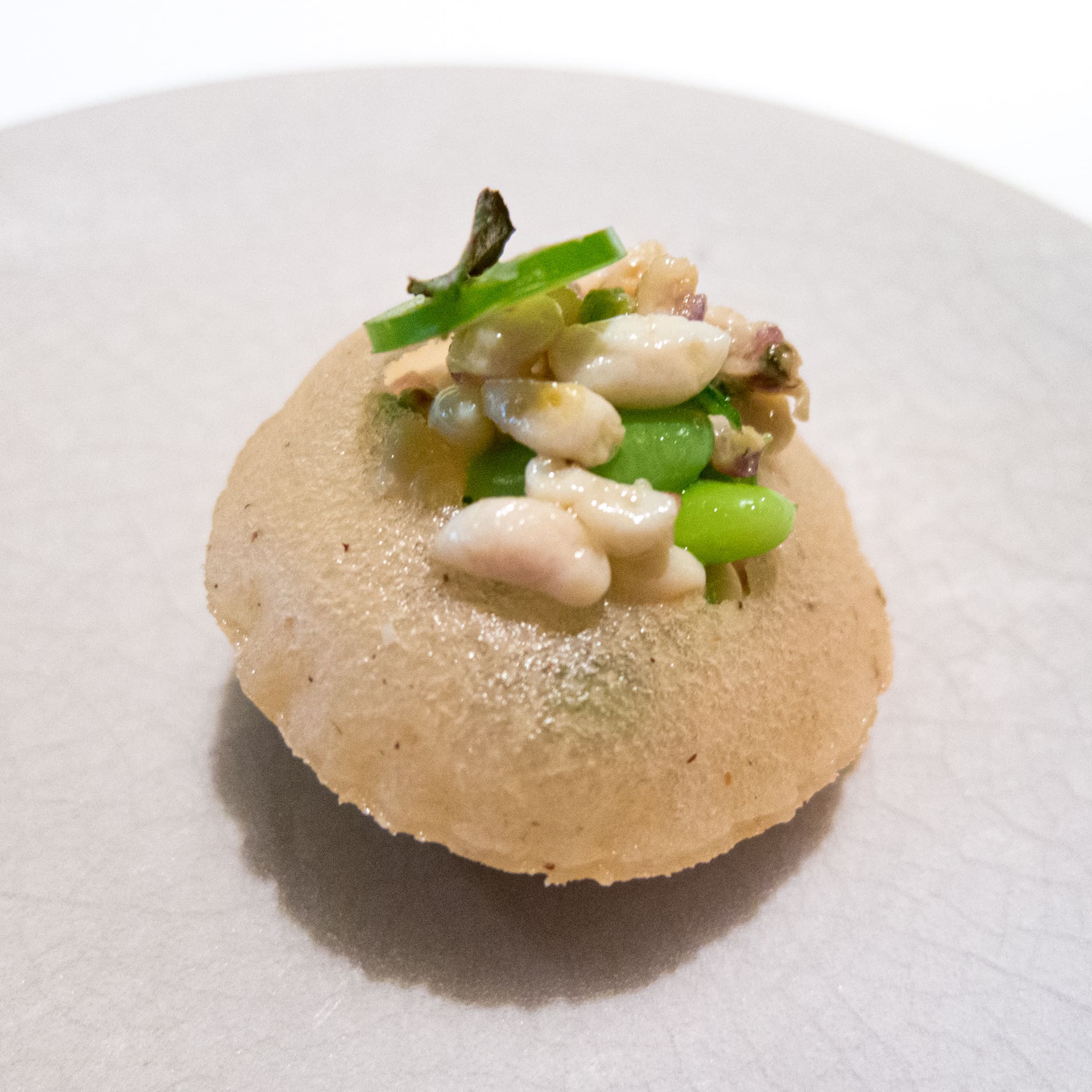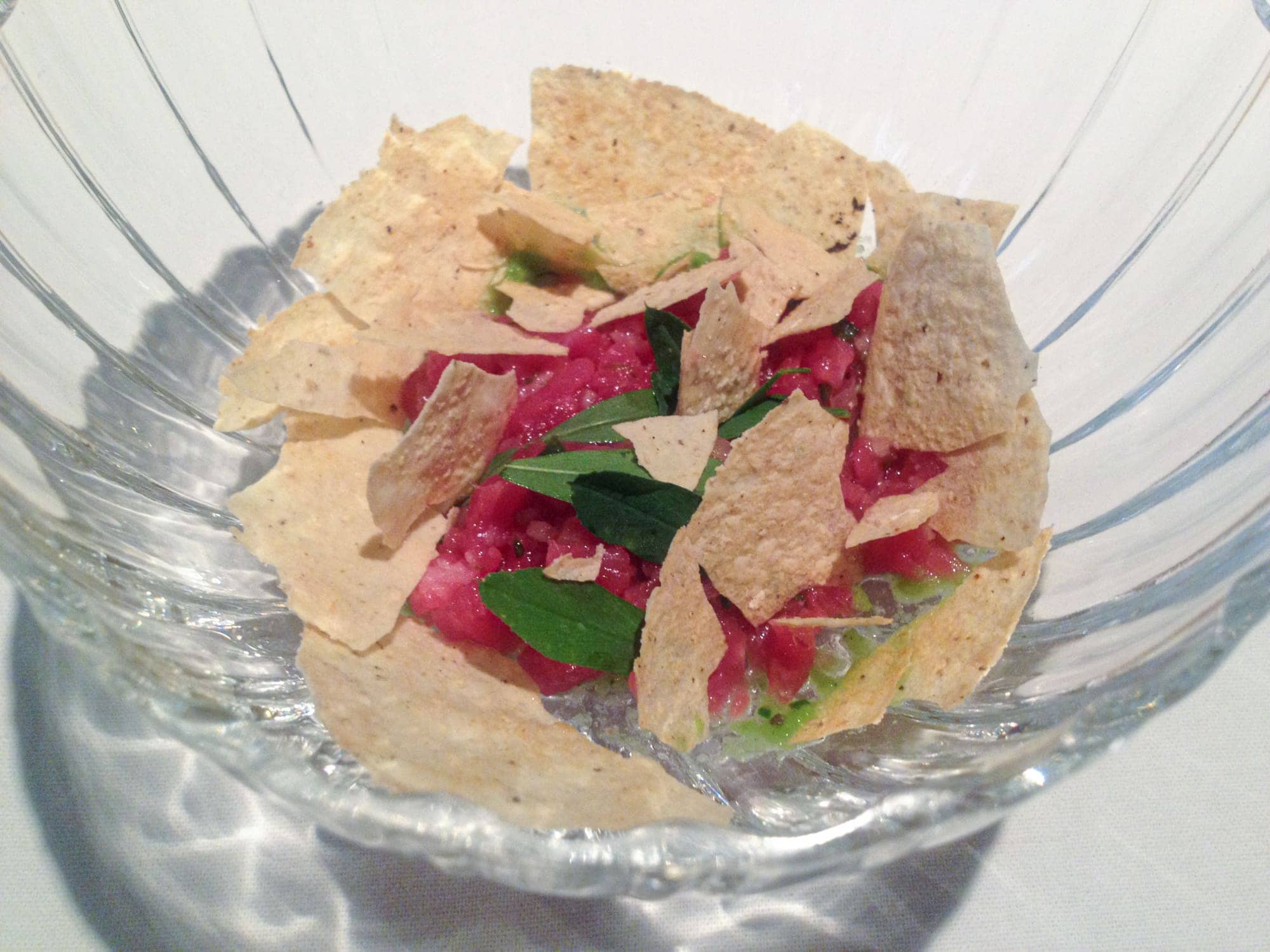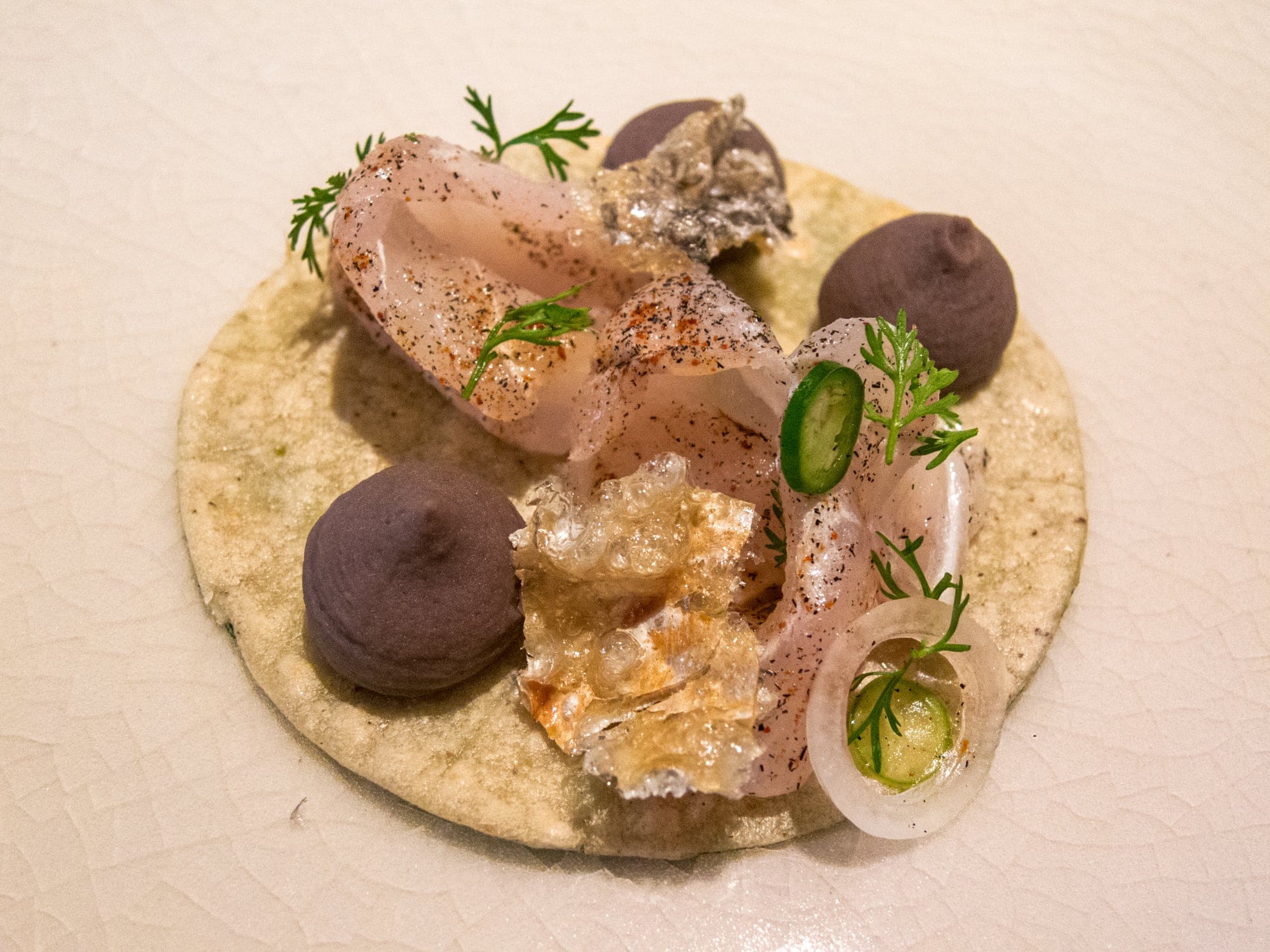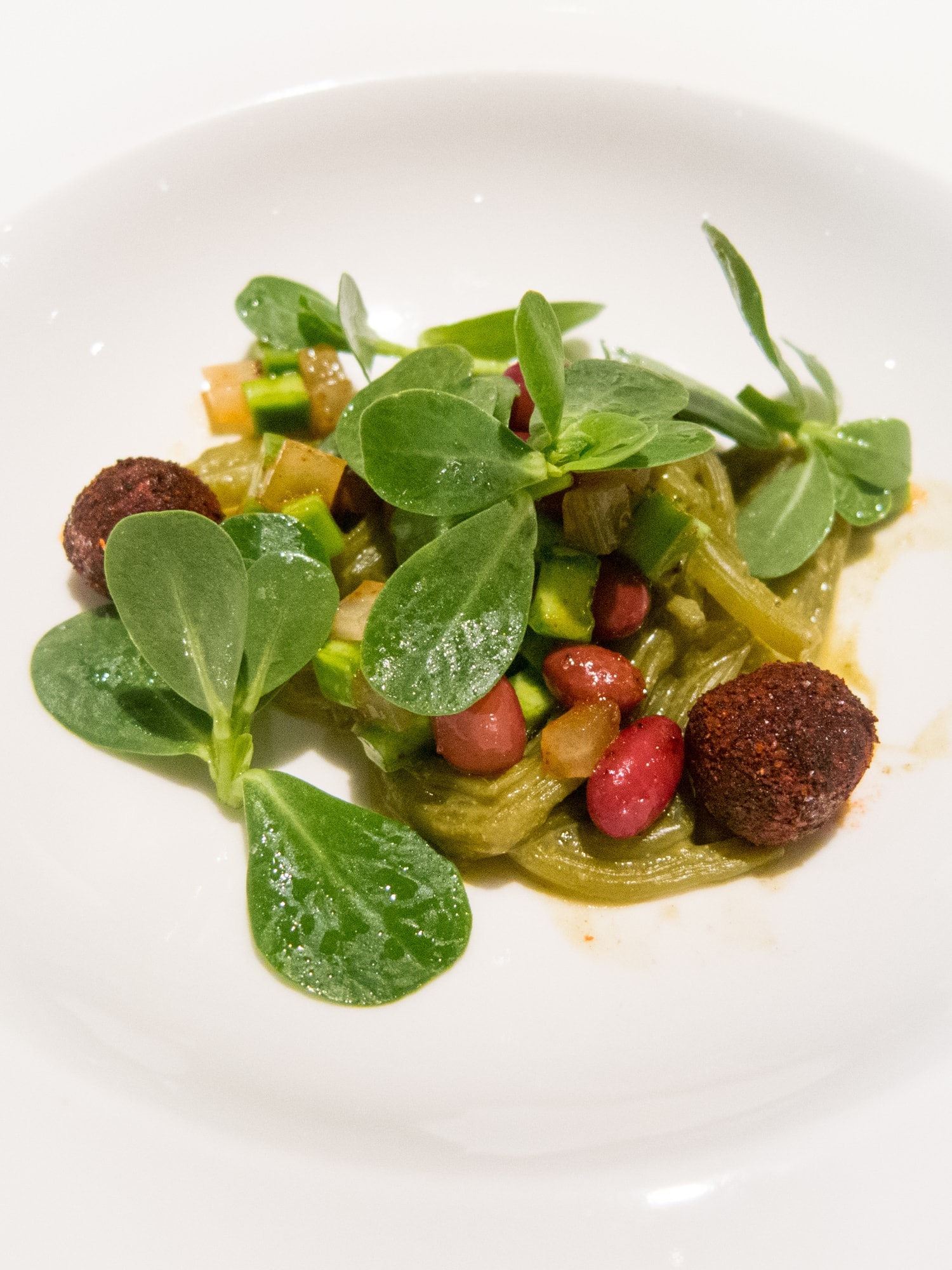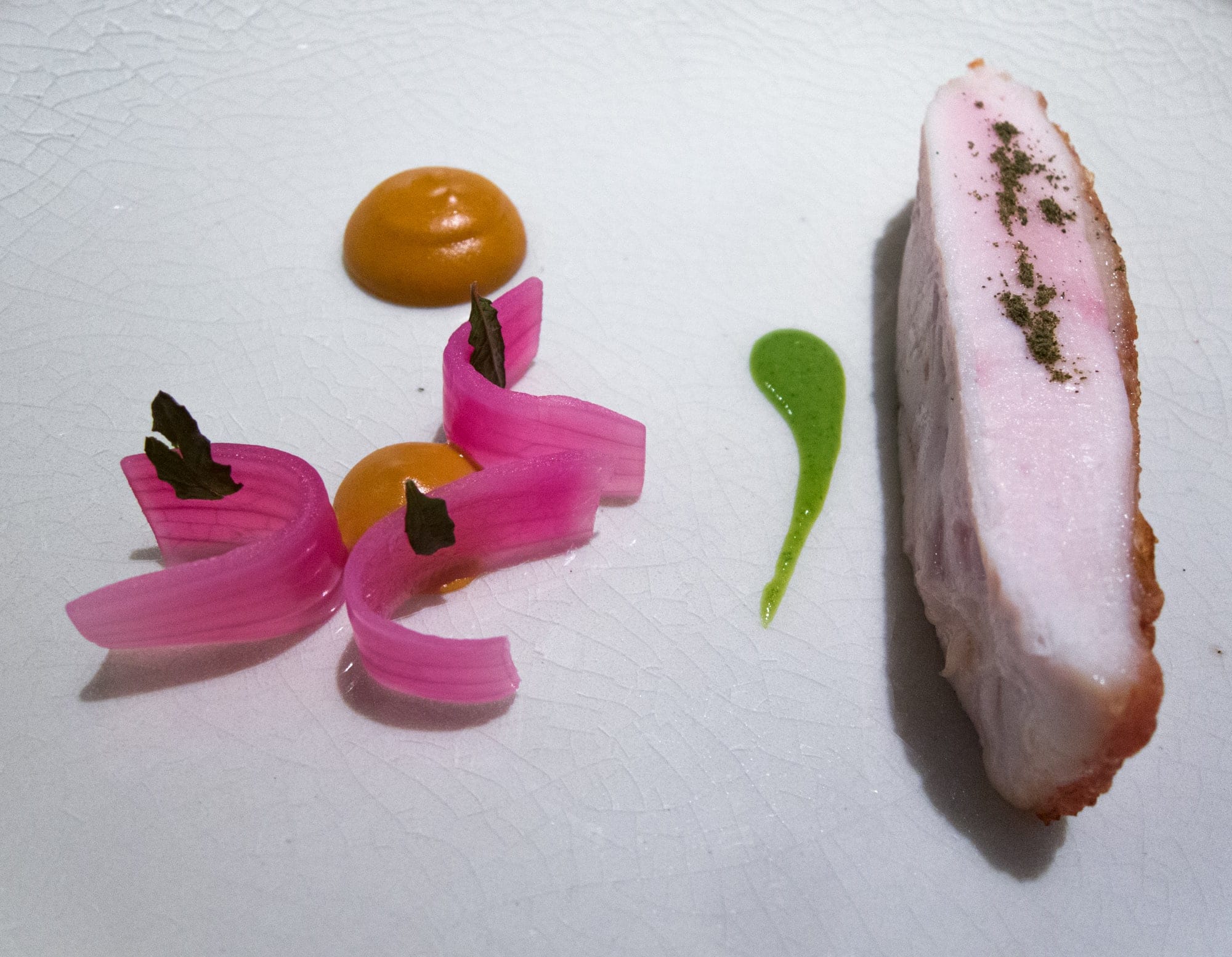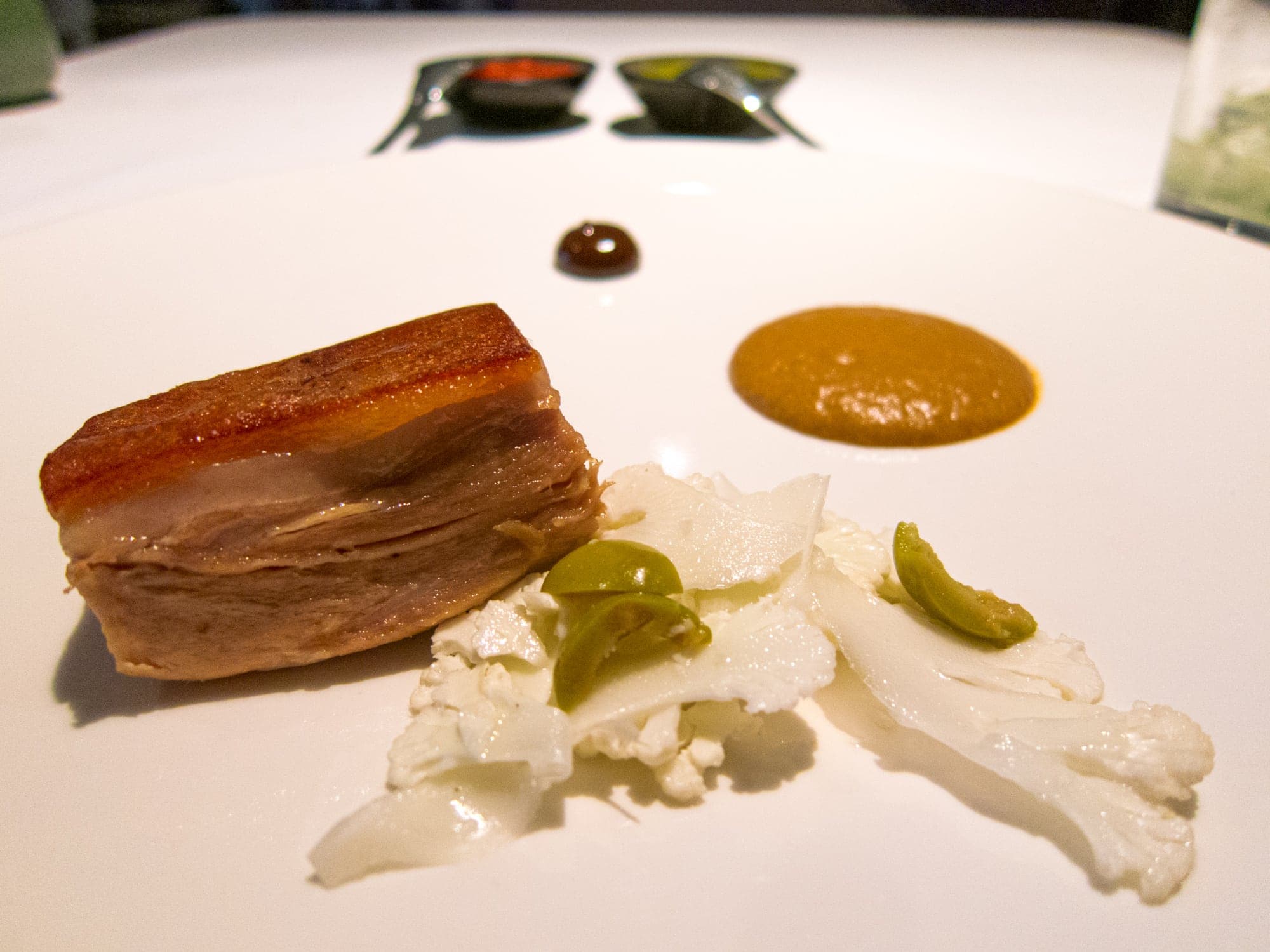 This pork with mole dish was my favorite course of the lunch.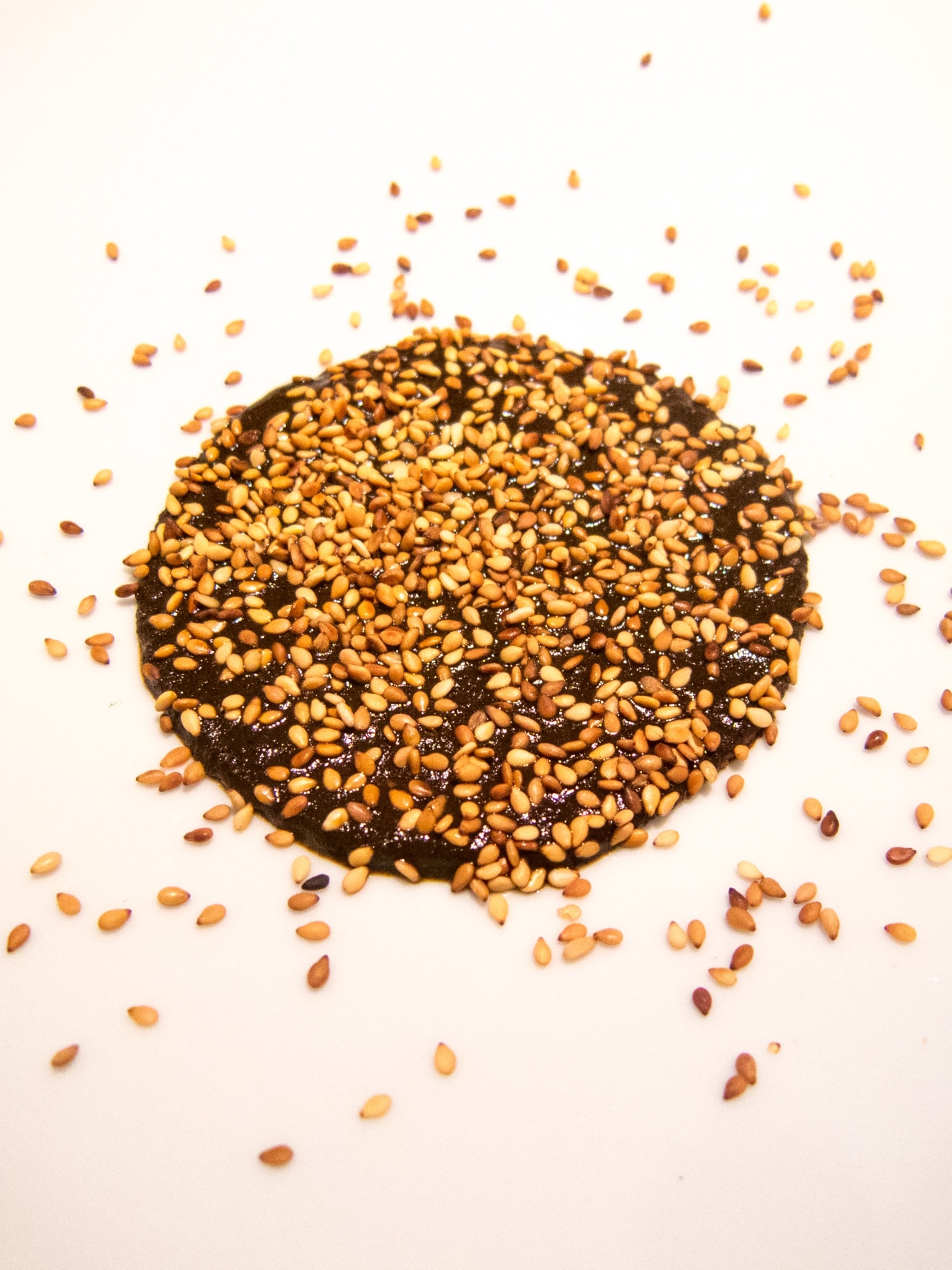 Underneath this palm-sized circle of mole is a thin tortilla. The Mole Madre, Mole Nuevo (Mother Mole, New Mole) had a strong, slightly spicy flavor.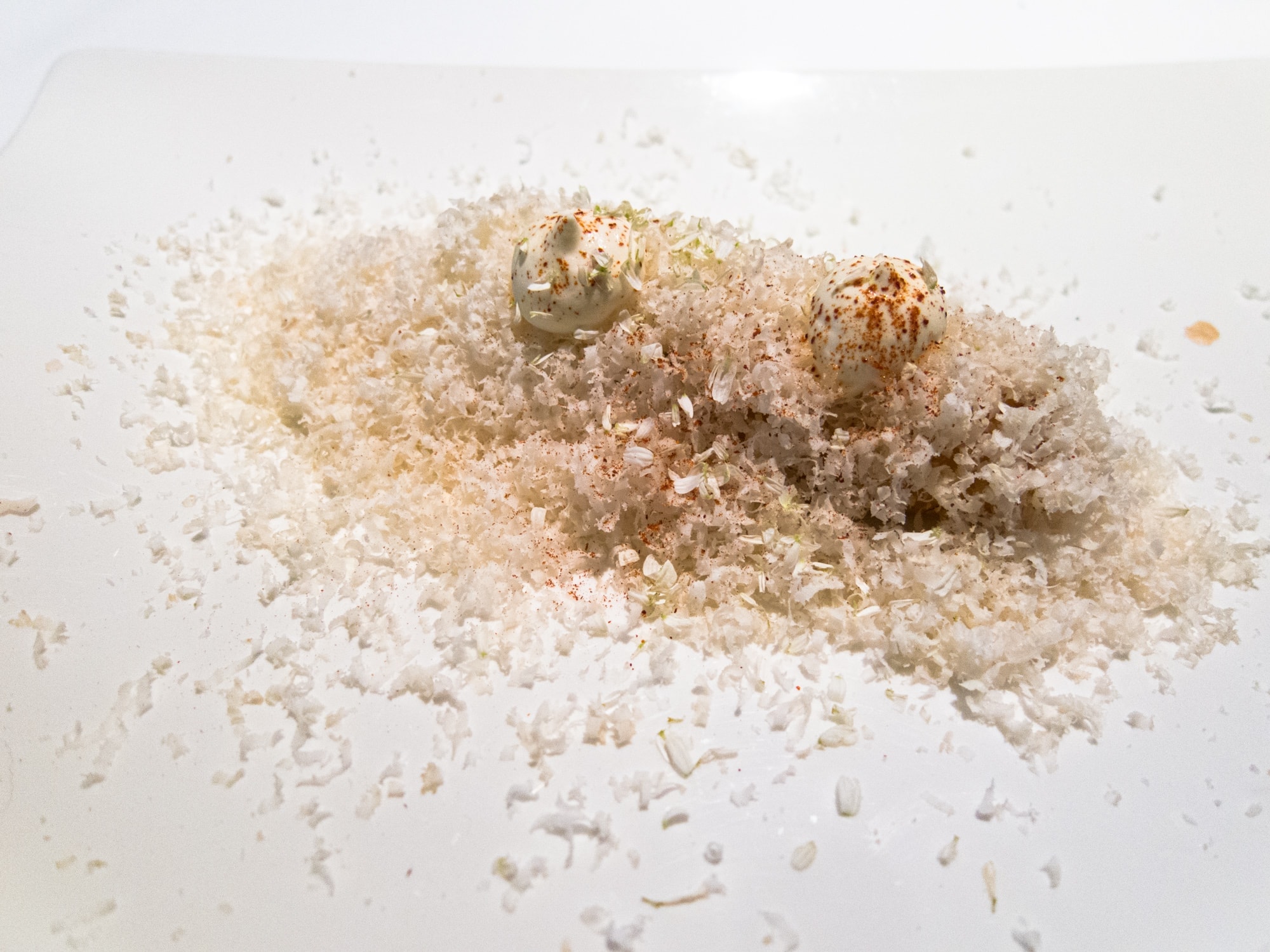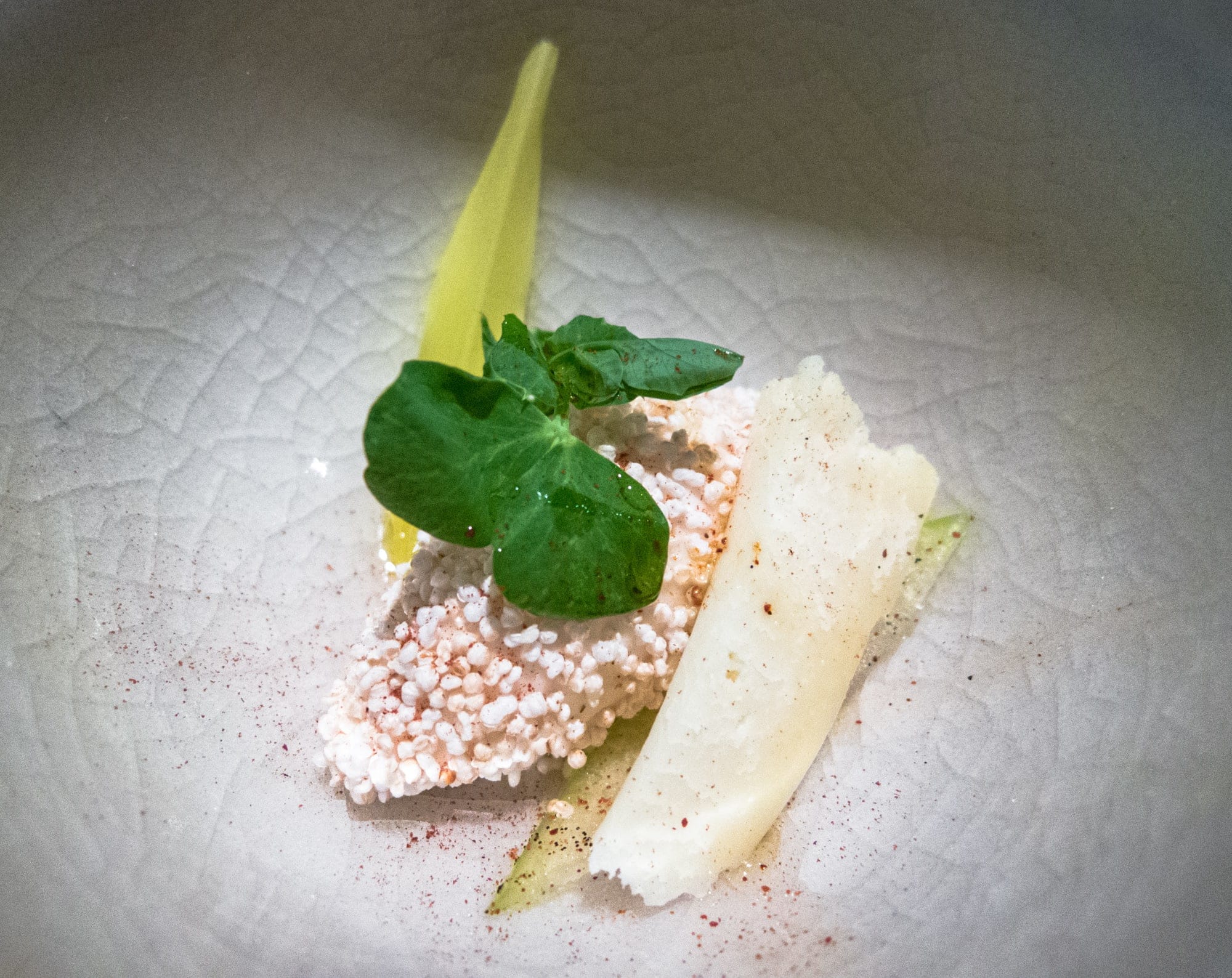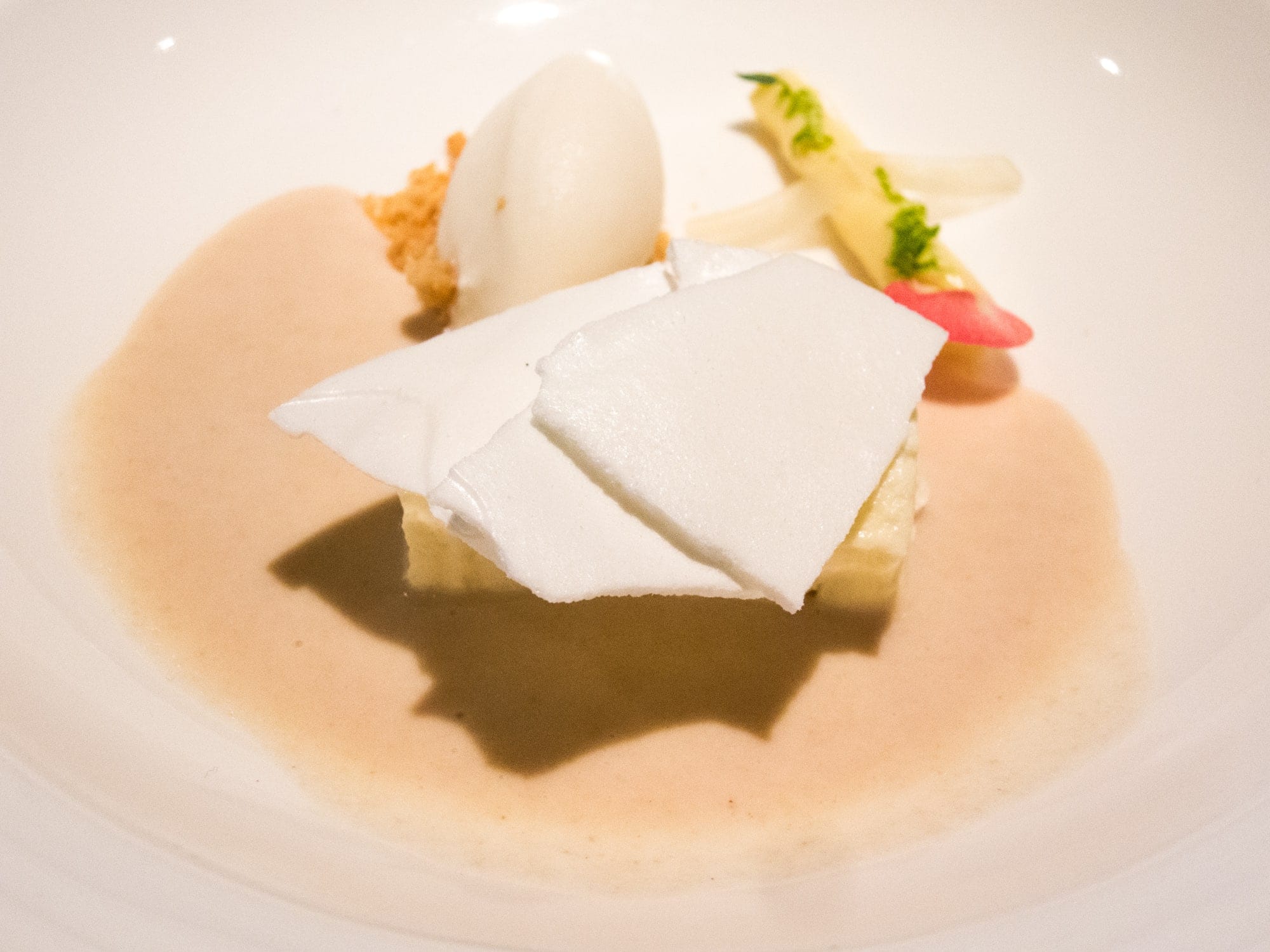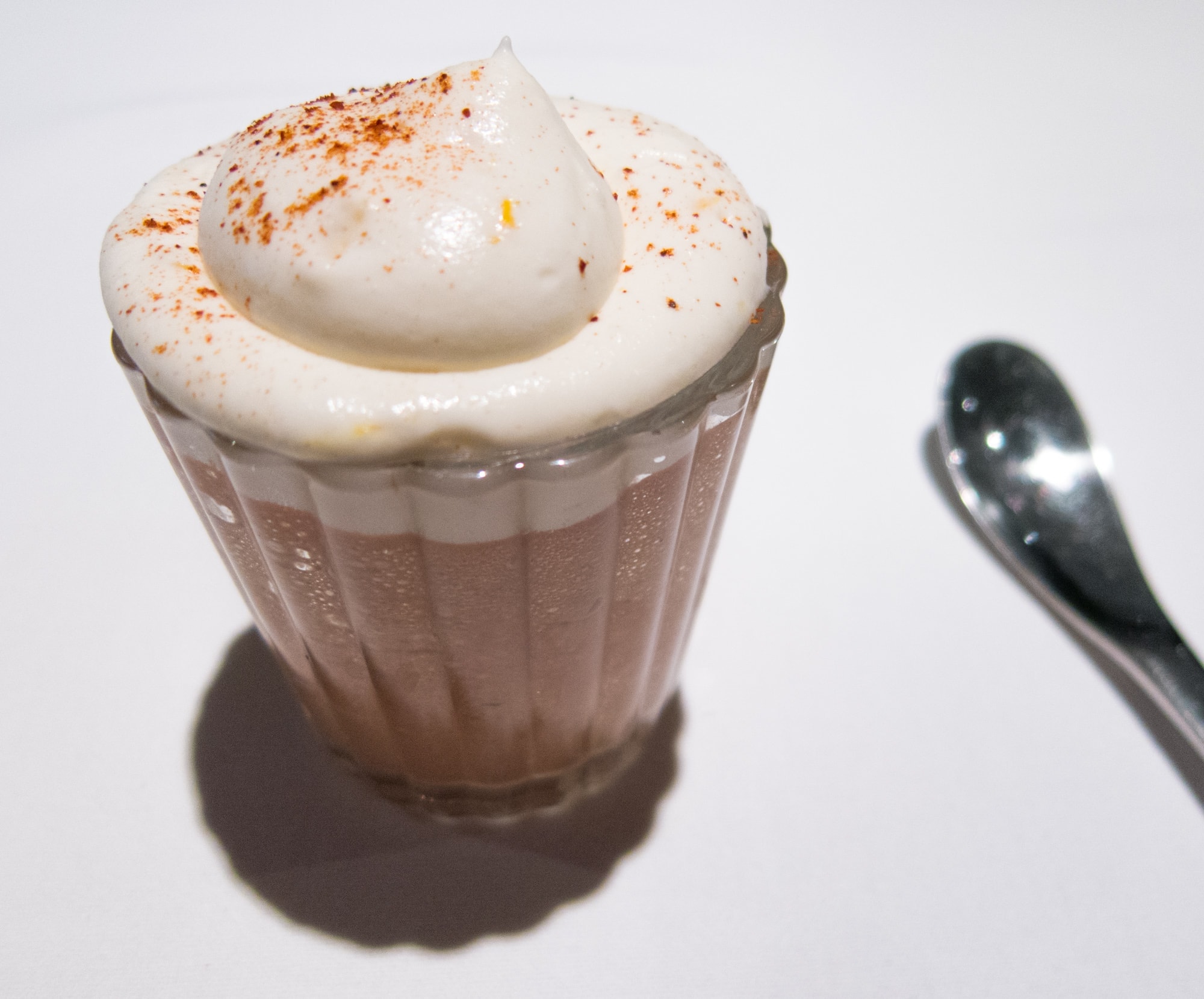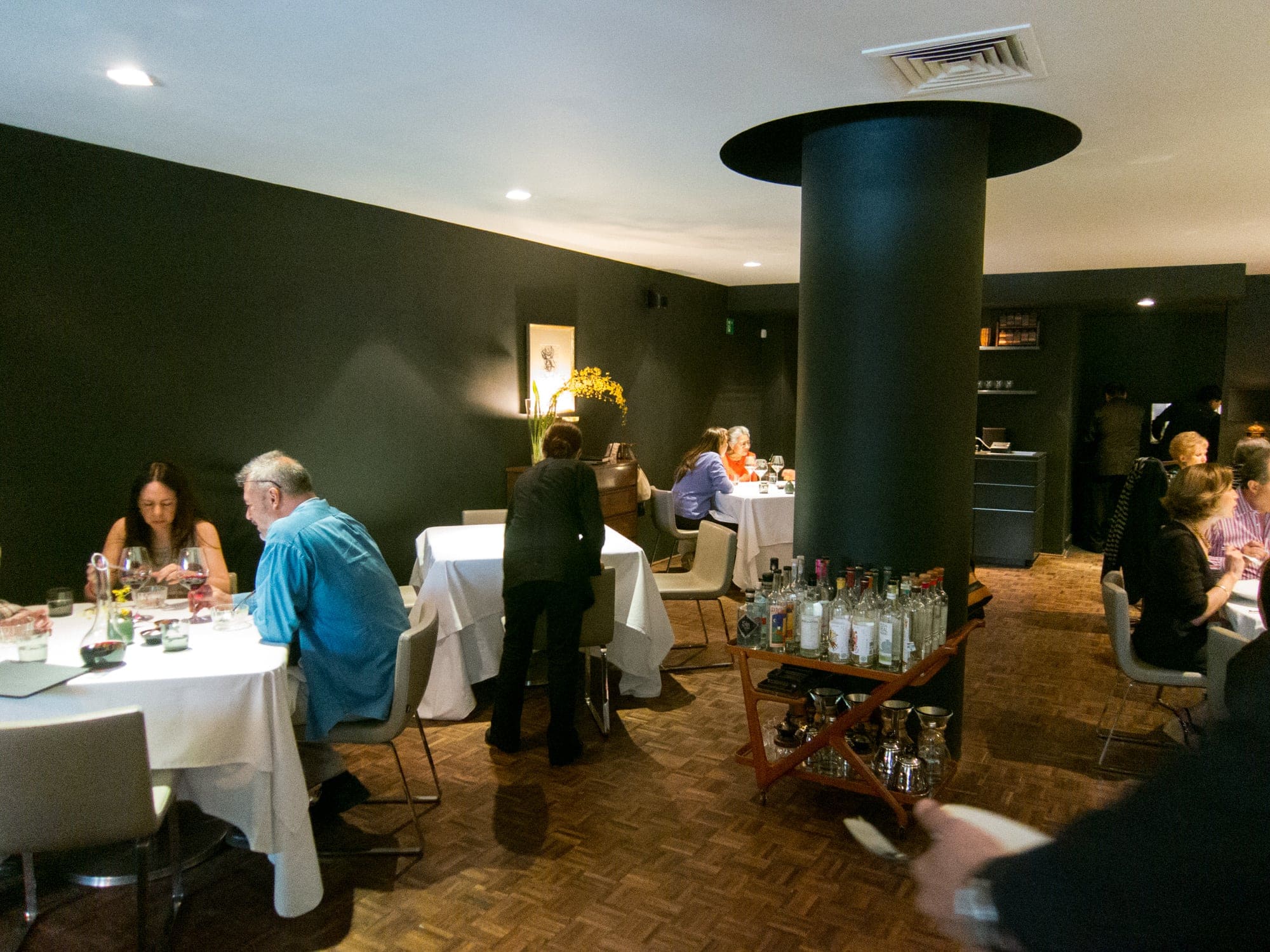 In 2013, the 11-course tasting menu cost me 890 pesos ($69). The total cost, including a mojito, tax, and tip, was $106.
What's Changed Since 2013
After chef Olvera opened Cosme in New York City in 2014, he discovered his preference for more casual settings.
In early 2017, he re-opened Pujol restaurant at a new location in Polanco.
Gone are the black walls and tablecloths, replaced by neutral colors, skylights, and beautiful mid-century modern furniture in several dining rooms. See Eater for photos.
Diners can now choose from two seven-course tasting menus (corn and sea) for either lunch or dinner. Or, you can sit at the bar for a taco omakase experience.
In October 2020, Olvera opened Damian, a new restaurant in downtown Los Angeles offering modern Mexican food.
Related: Best Restaurants in Mexico City
Visit Pujol in Mexico City
Website: pujol.com.mx
Address: Tennyson 133, Polanco, Mexico City, Mexico
Dress: Casual
Reservations: Recommended