El Cielo Restaurant is one of my favorite places to eat in Medellín, Colombia.
It all began in 2009 when I fell in love with Medellín toward the end of a 14-month dream trip around the world.
I wanted to stay, and stay I did for six months that year and several more years from 2010 to 2015.
I started reading magazines and newspapers to learn Spanish, which is how I came across an article for a young rising star, Colombian chef Juan Manuel Barrientos Valencia.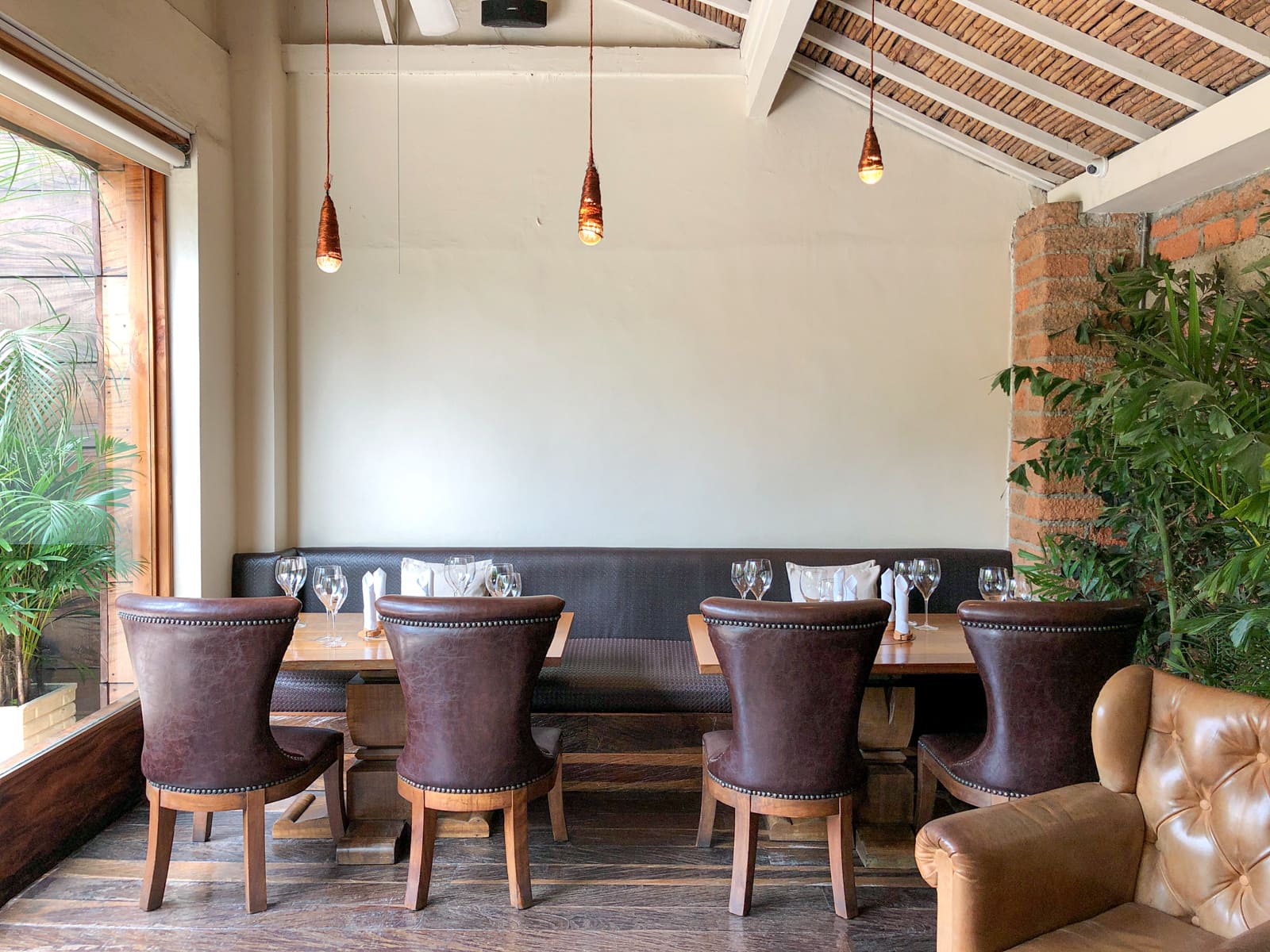 His restaurant, El Cielo, offered customers a unique dining experience full of "moments," not all of which included eating something.
Fast-forward to 2011, and I went with Phil, a chef, and reader of Medellin Living, a blog I founded and ran until 2016.
Dinner at El Cielo restaurant was my first experience with a tasting menu and molecular gastronomy.
Throughout the night, we delighted in dish after dish of creative bites utilizing Colombian ingredients and a bottle of red wine.
It was the longest I'd ever sat for a meal at four hours. And it felt right.
Afterward, we asked to see the kitchen. It looked shiny and modern, having already been cleaned as service wound down.
In 2011, chef Barrientos opened El Cielo Bogotá, recognized as one of the 50 Best Restaurants in Latin America from 2013 to 2015.
Related: Best Restaurants in Bogotá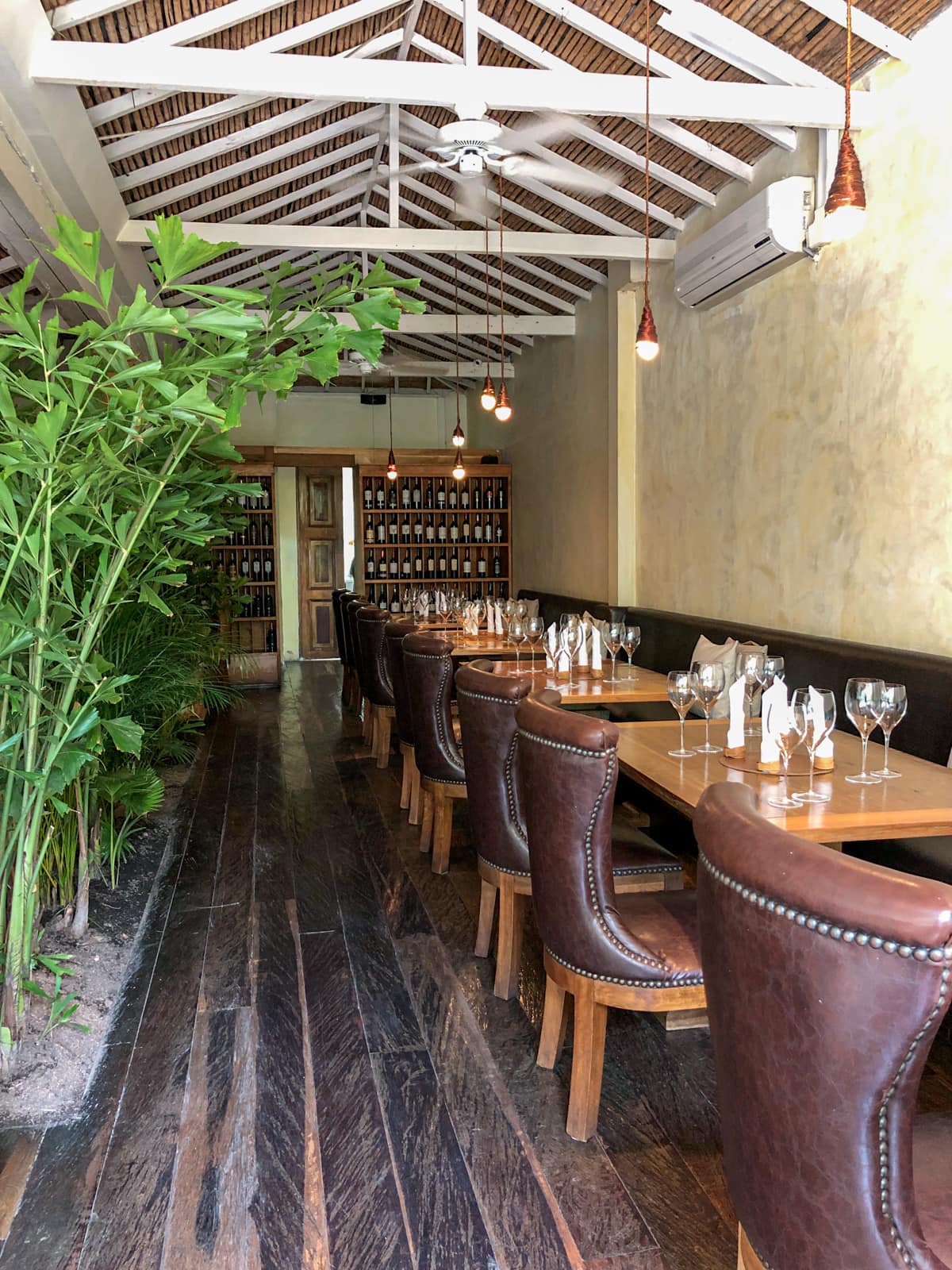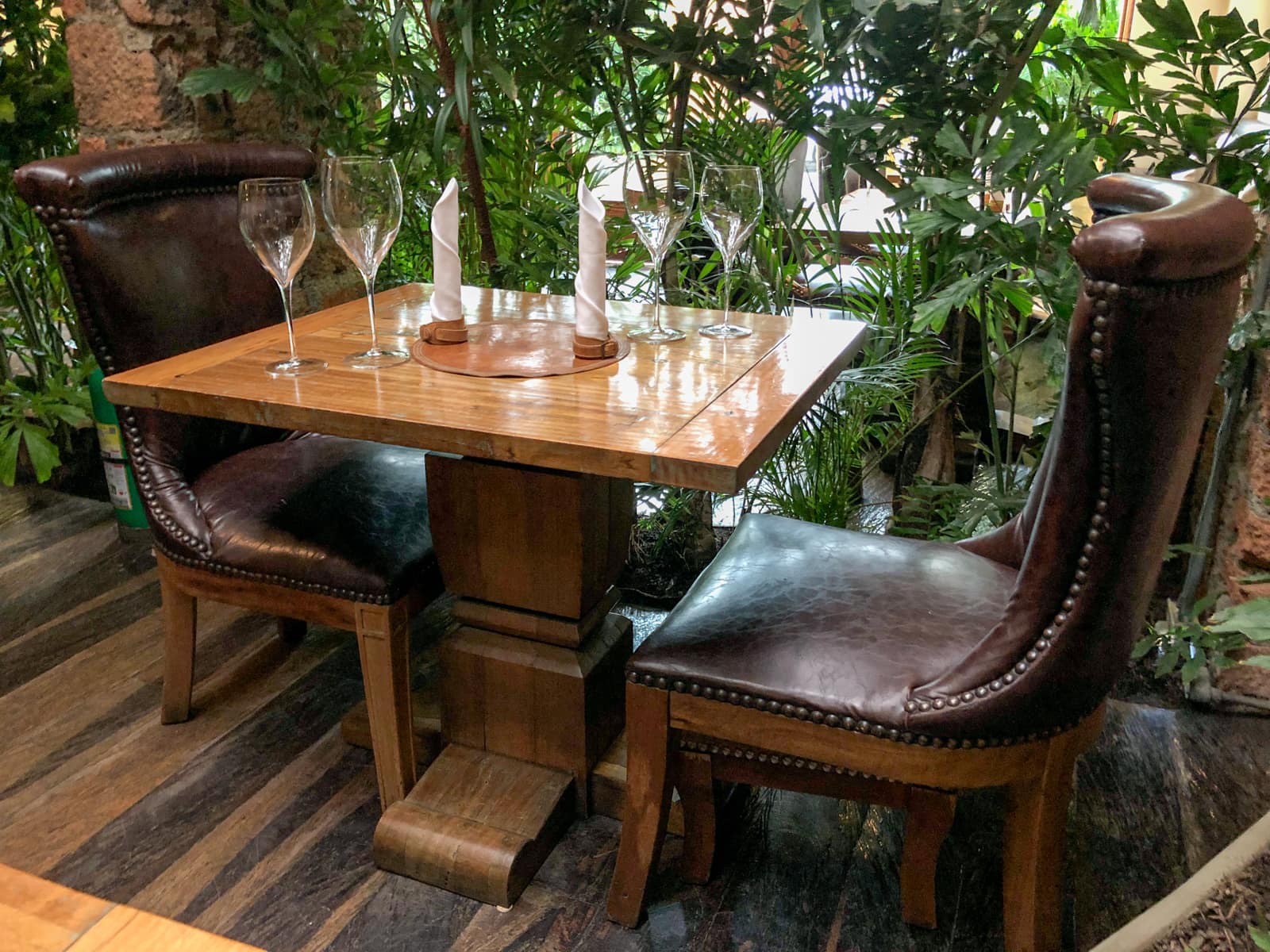 He has since opened El Cielo Miami and El Cielo Washington, DC. In April 2021, the DC restaurant earned a Michelin star, the first for any Colombian restaurant.
"This is a huge accomplishment for Colombian cuisine. I am proud to have Colombia represented and recognized as world-class gastronomy and I hope this is only the beginning to show how our Colombian and Latin American heritage transcended borders."

Juan Manuel Barrientos
Chef Barrientos has also opened many new bars and casual restaurants in Medellín, including the La Serenissima (pizza), Kai (vegan), and El Cielo Classic in the Intercontinental Hotel.
During my 2018 trip to Medellín, I re-visited the original El Cielo.
It brought back memories from my years living in Medellín, and experiences since then, including Central and Maido in Lima, VUN Andrea Aprea in Milan, and Geranium in Copenhagen.
I'm happy to share that creativity, cooking, and service have remained consistently excellent. So, too, has the value for your dollar (or Colombian peso).
The Experience Tasting Menu
The following photos were from my lunch at El Cielo Medellín on July 30, 2018.
To start, a little dehydrated towel is brought to your table. As water is gently poured on top, it inflates like magic, and you can wipe your hands clean.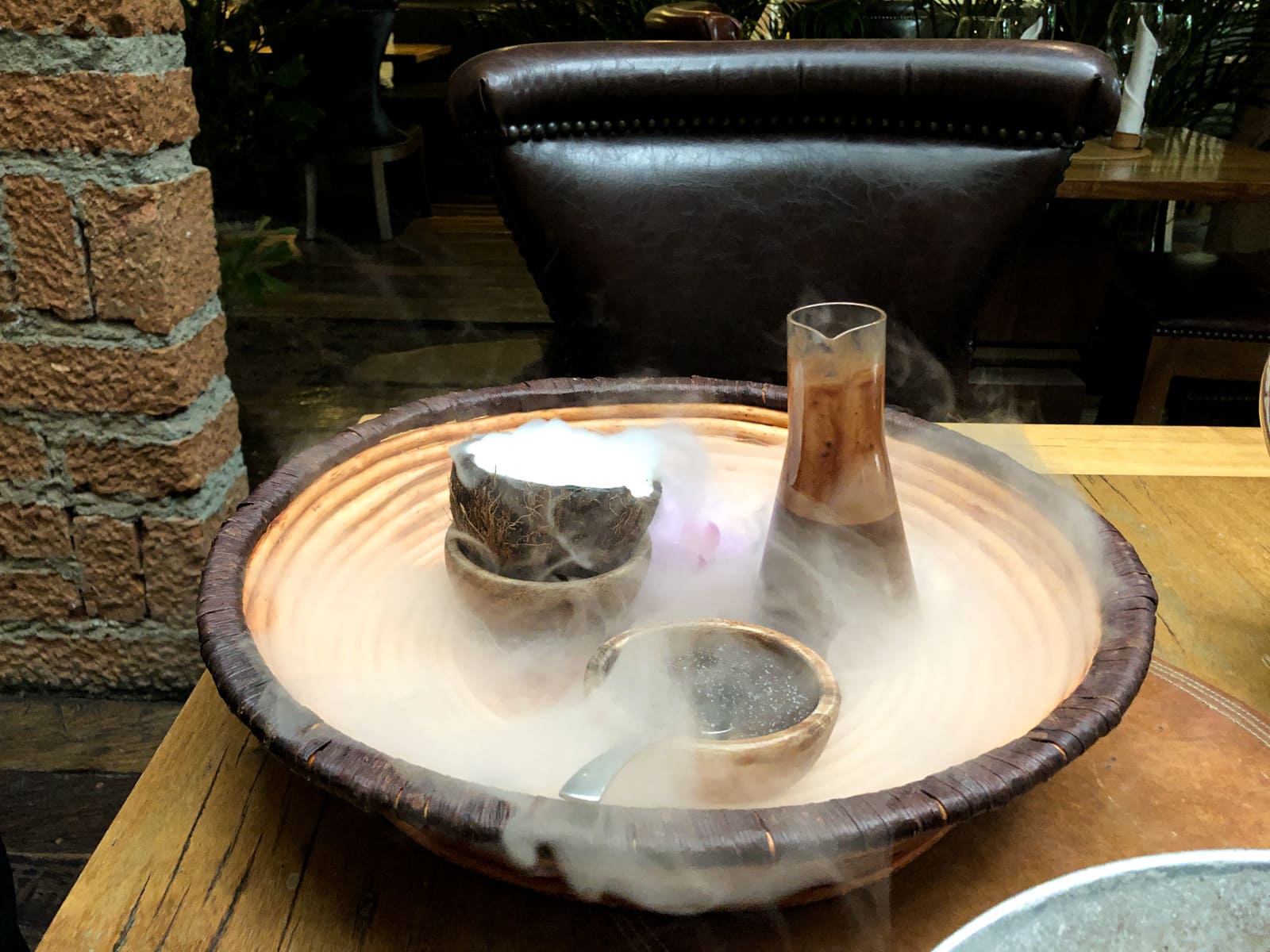 Next, enjoy some chocolate therapy with liquid chocolate poured over your hands at the table. Don't worry. They'll pour water over your hands to help you wash it off.
The experience will leave your hands feeling soft and smelling AMAZING!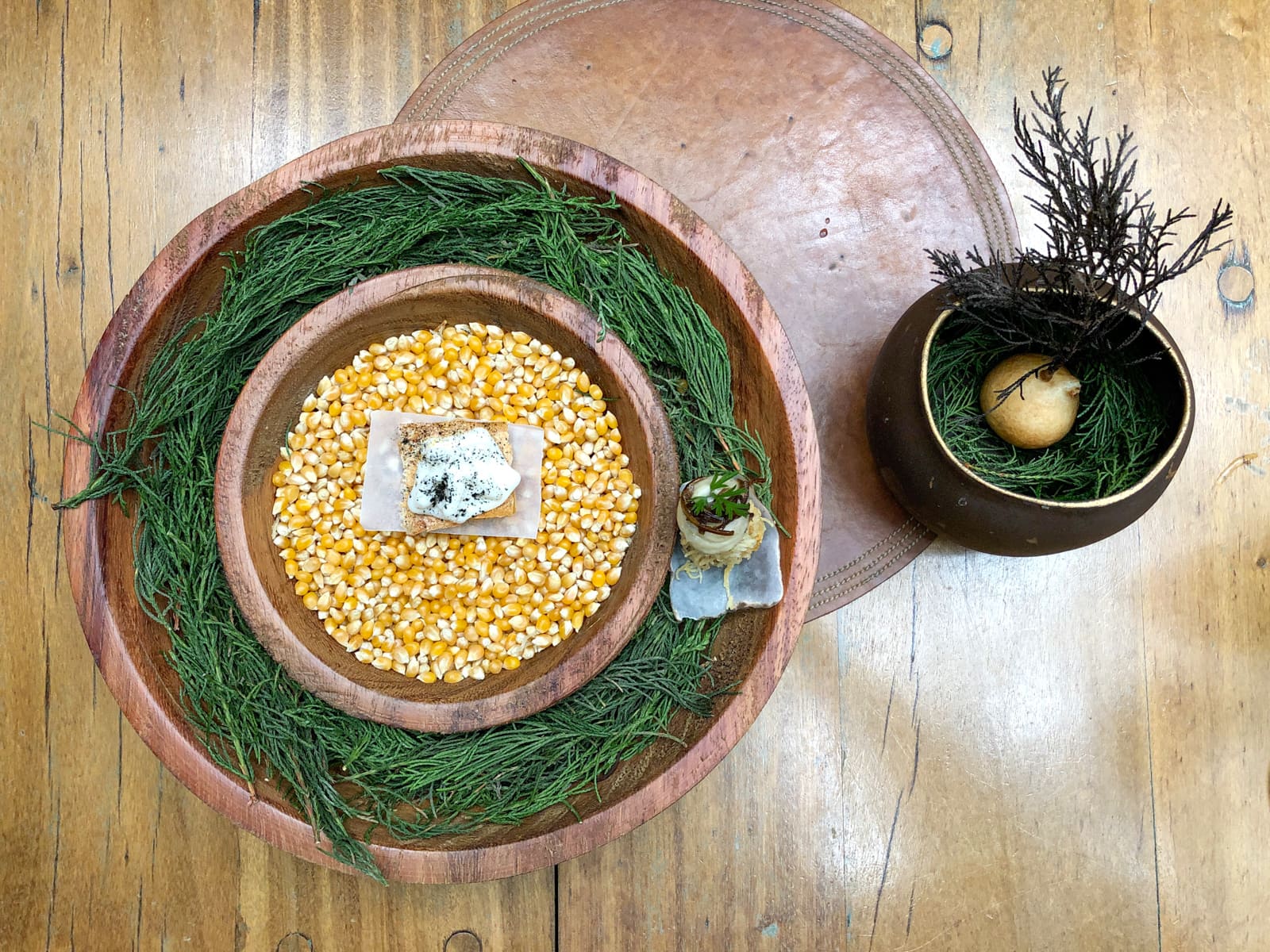 Buñuelos are balls of fried dough made with Costeño cheese. They're one of my favorite Colombian street foods. Inside, the consistency is soft and sumptuous; the crust is just hard enough to keep it together.
Buñuelos are traditionally a Christmas snack; however, you'll find them for sale year-round. Colombians love them, and my mouth waters at the mere thought of eating another.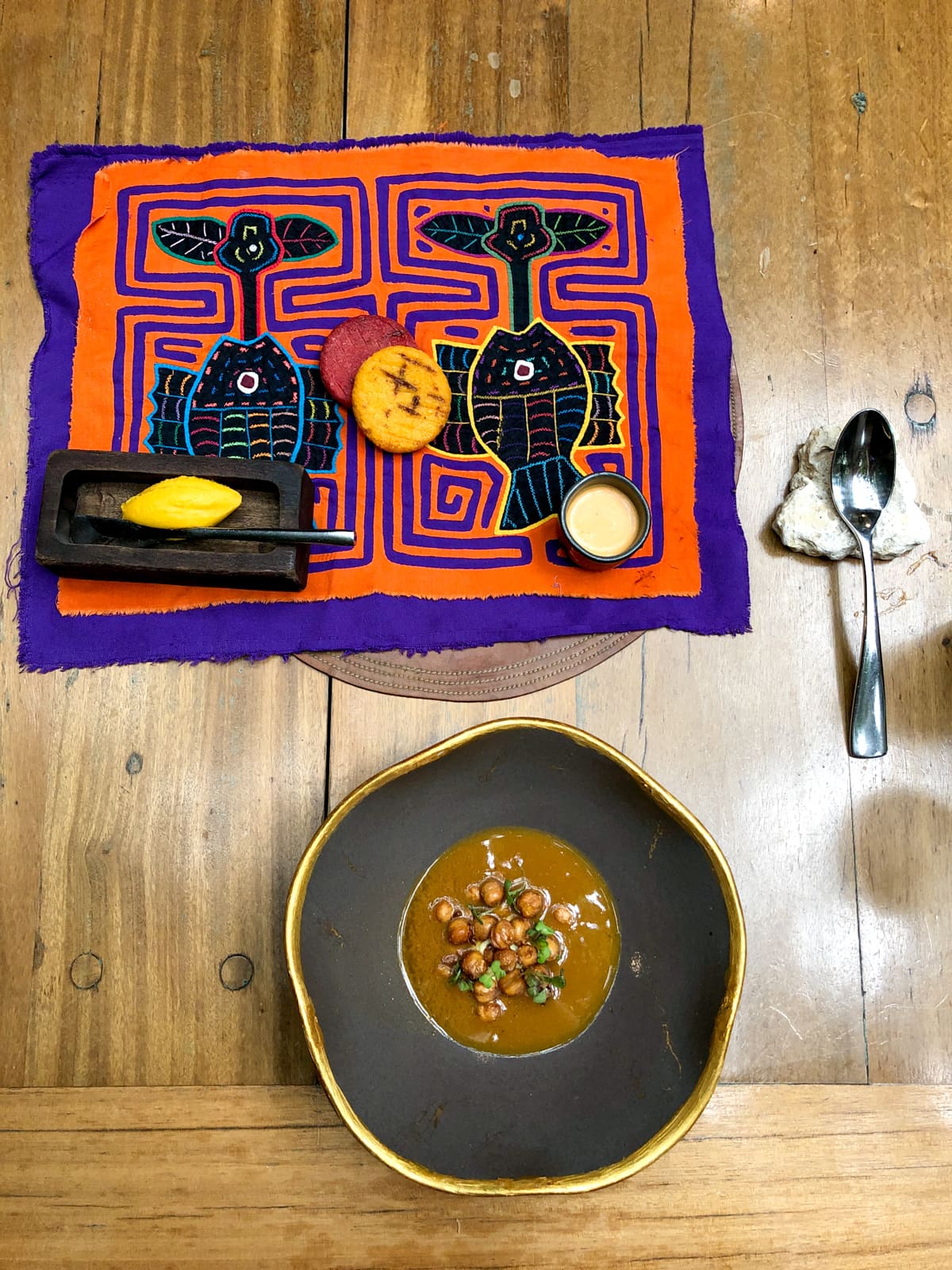 Arepas are a staple of the Colombian diet, and you'll find them everywhere you go.
They're primarily made from corn or cornmeal. However, they do vary by region. They can be sweet or savory.
Unlike Venezuelan-style arepas, Colombian arepas don't usually have a filling.
My favorite indulgence after a night out is an arepa con queso ("arepa with cheese") from a street vendor.
In Medellin, these are thick patties filled with white cheese and slathered in butter, with the option for sweet condensed milk to be drizzled on top.
It's a calorie bomb, but so rich, salty, and slightly sweet.
At El Cielo Restaurant, the arepas were the typical snack size, served with almost every Colombian meal, whether at home or dining out.
Related: Carmen Restaurant in Medellín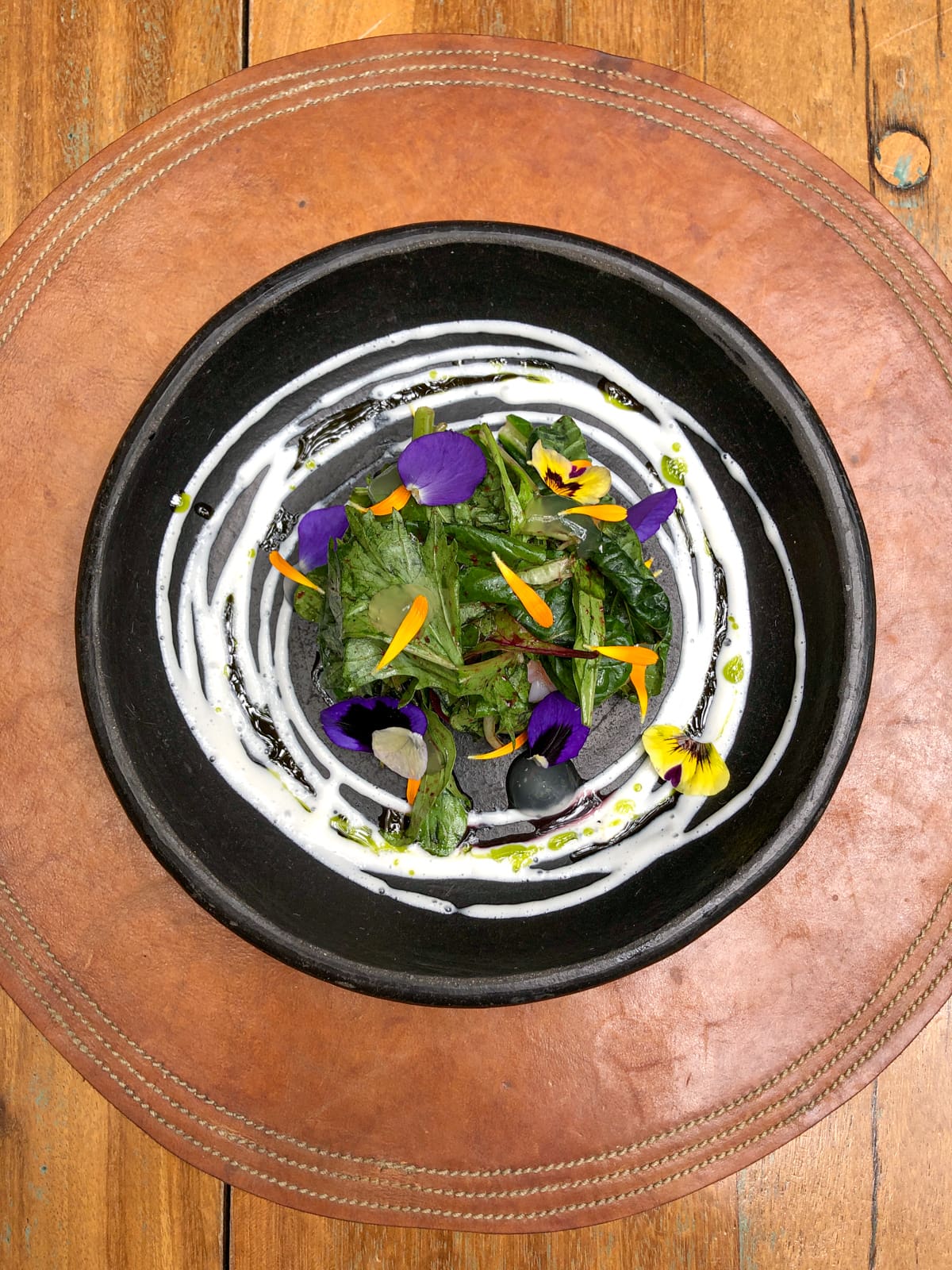 This shrimp and salad dish was one of the prettiest plates.
I love how the white coconut milk inside the bowl is echoed by the round rim and leather placemat.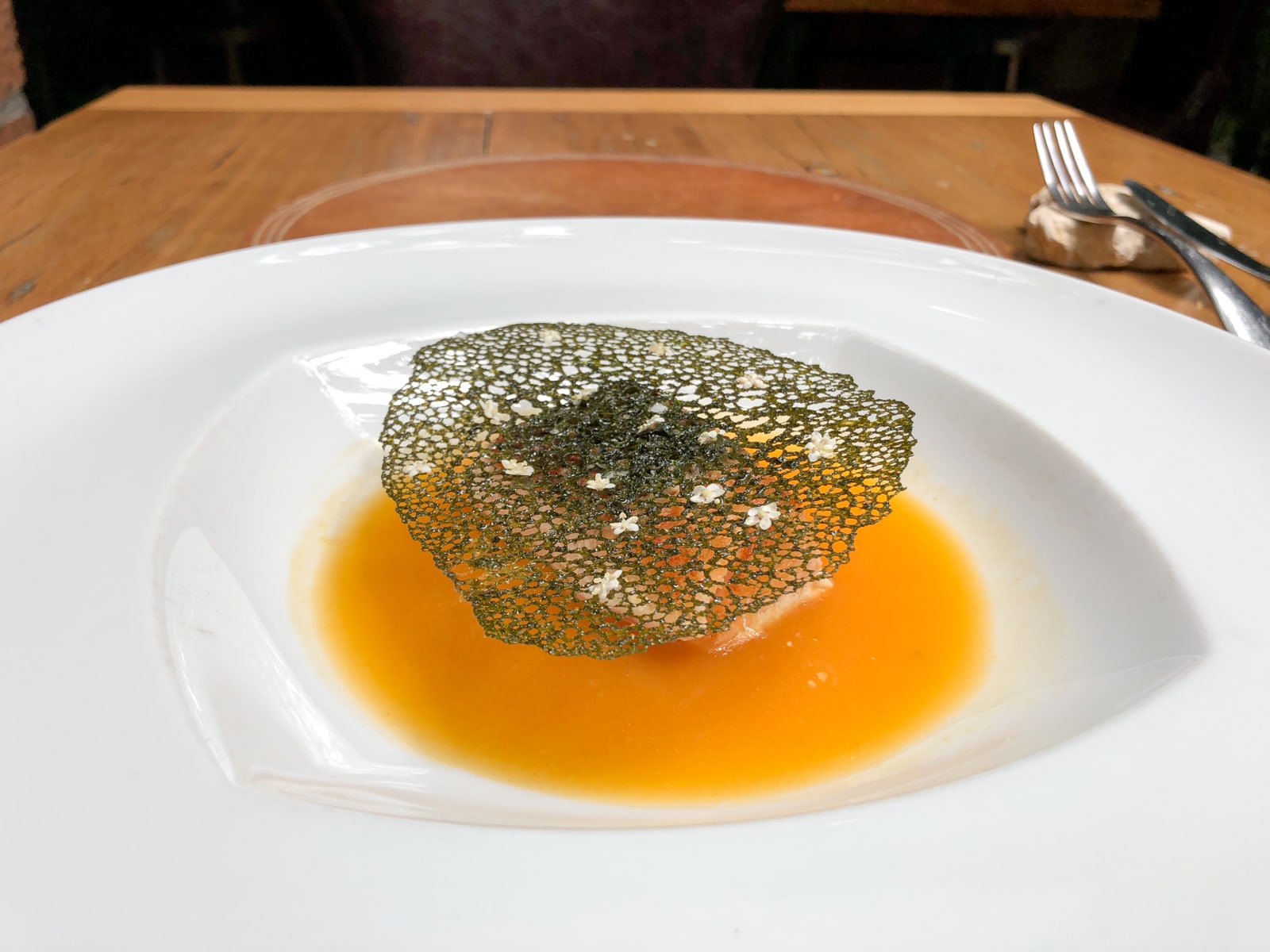 This dish had me at delicate flowers placed on a precariously balanced latticework of crispy goodness.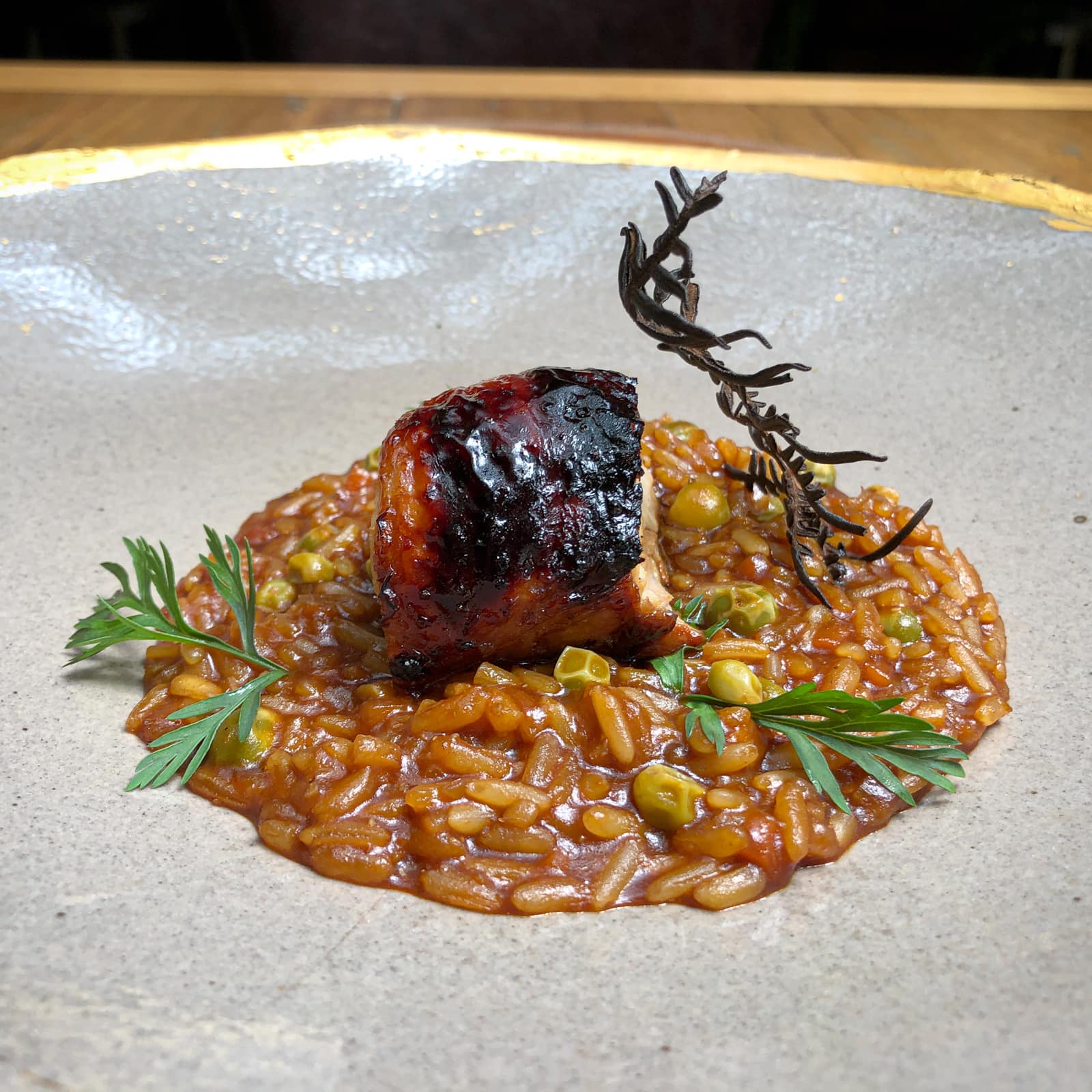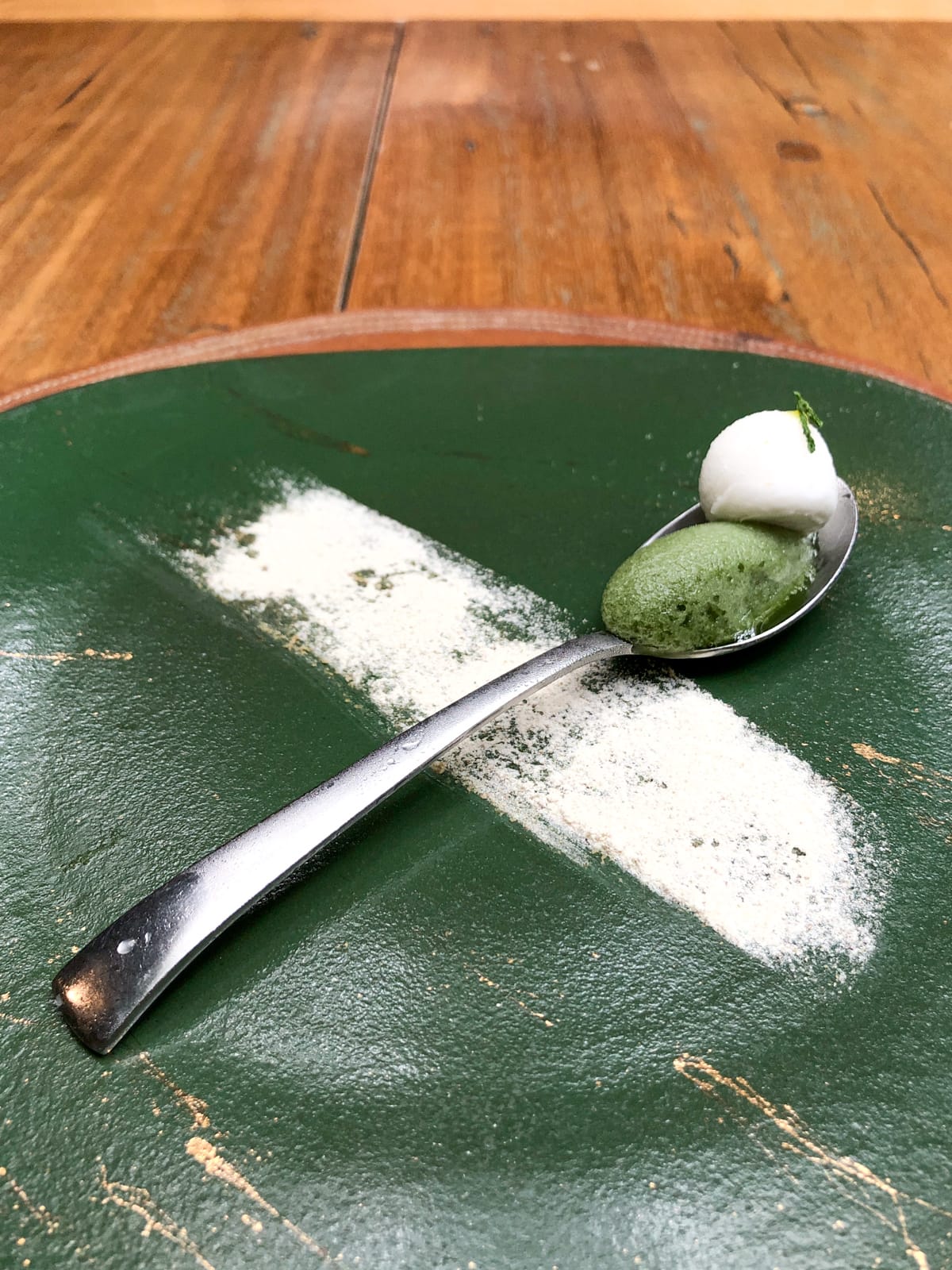 The pre-dessert of pine tree and soursop was presented on a chilled spoon.
I was encouraged to lick the green apple dust off the plate after taking the spoonful of sorbet.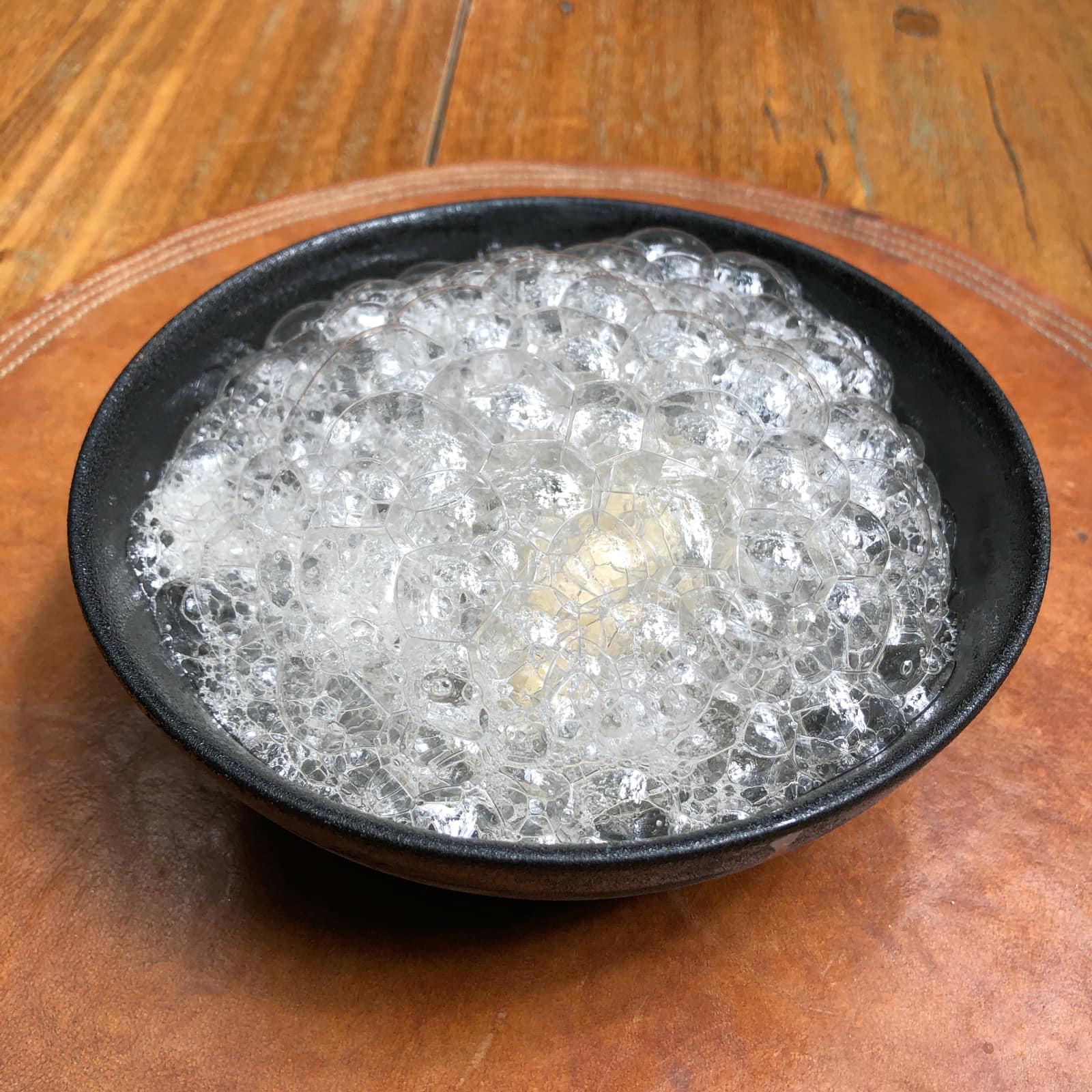 A playful game of hide and seek with the first dessert of honey and ricotta.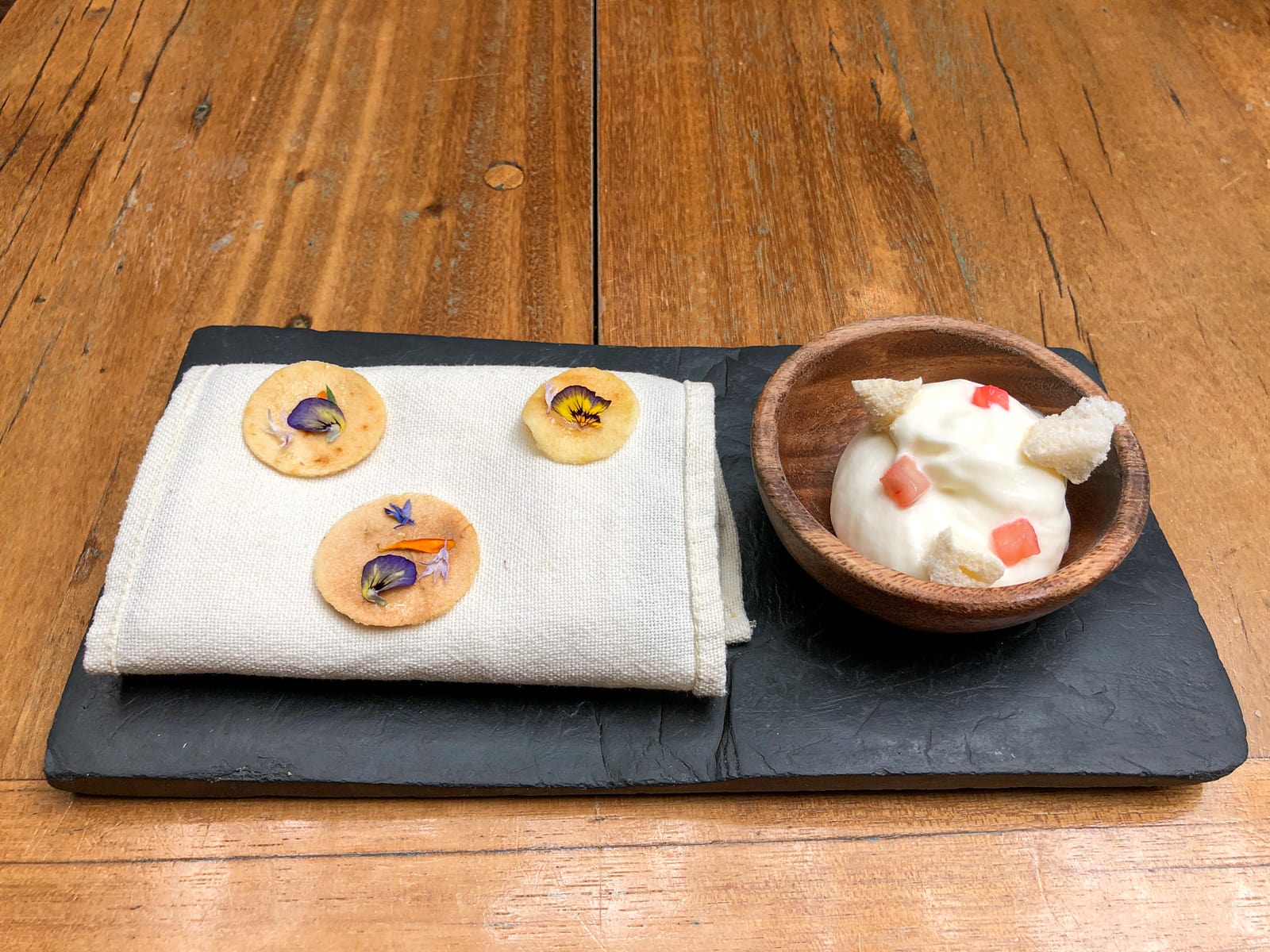 Yes, I'm a sucker for edible flowers on my food.
Here, placed upon slices of crisp green apple, they add color, texture, and a reminder of our connection to the natural world.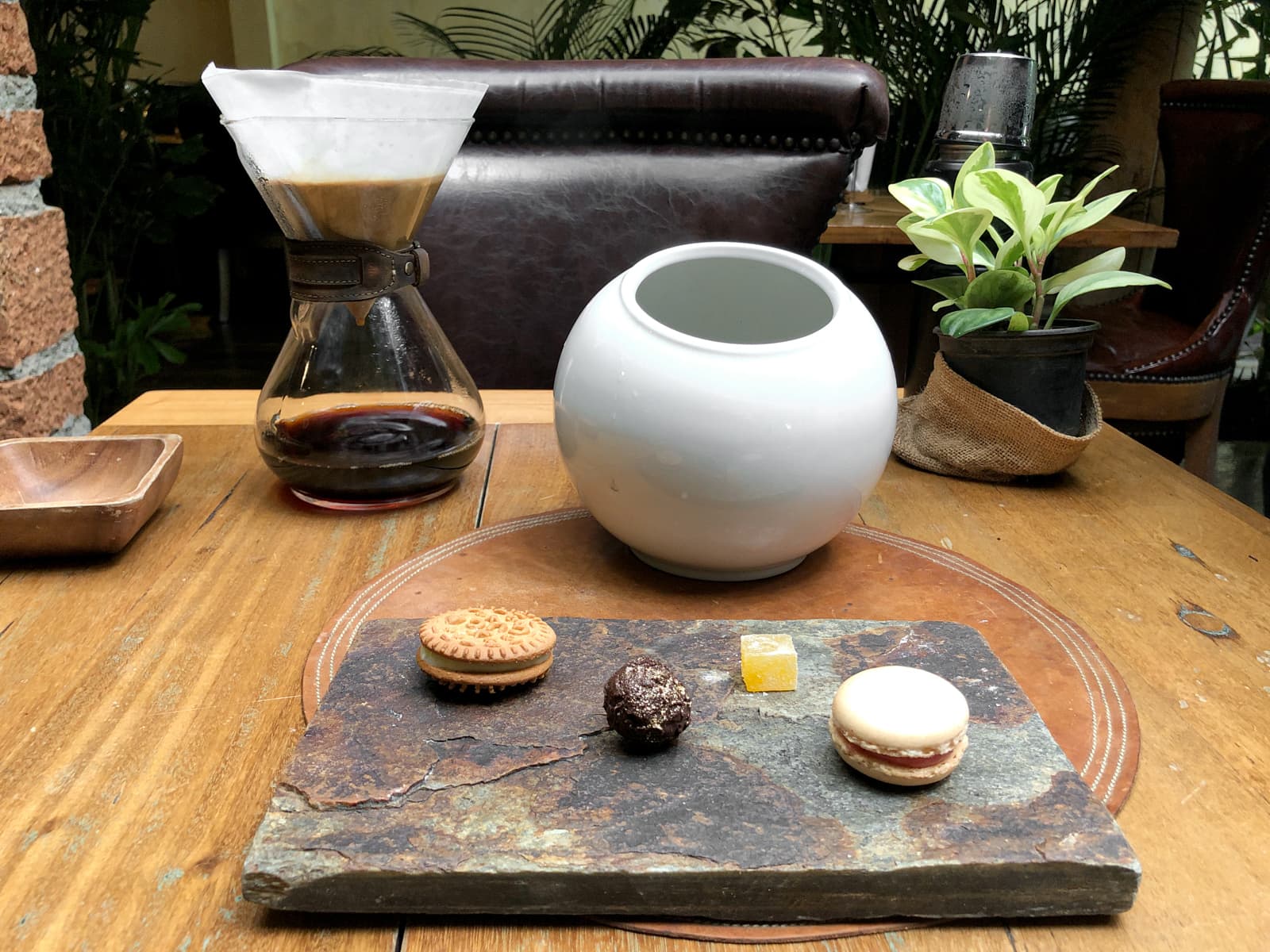 It wouldn't be a proper meal in Colombia without a tasty cup of coffee to close it out.
For a long time, the best coffee in Colombia was reserved for export to other countries. During my time in the country, I began to see this change.
As tourism increased, it brought more foreigners used to higher-quality coffee. Some expats opened cafes. Colombians began to expect more.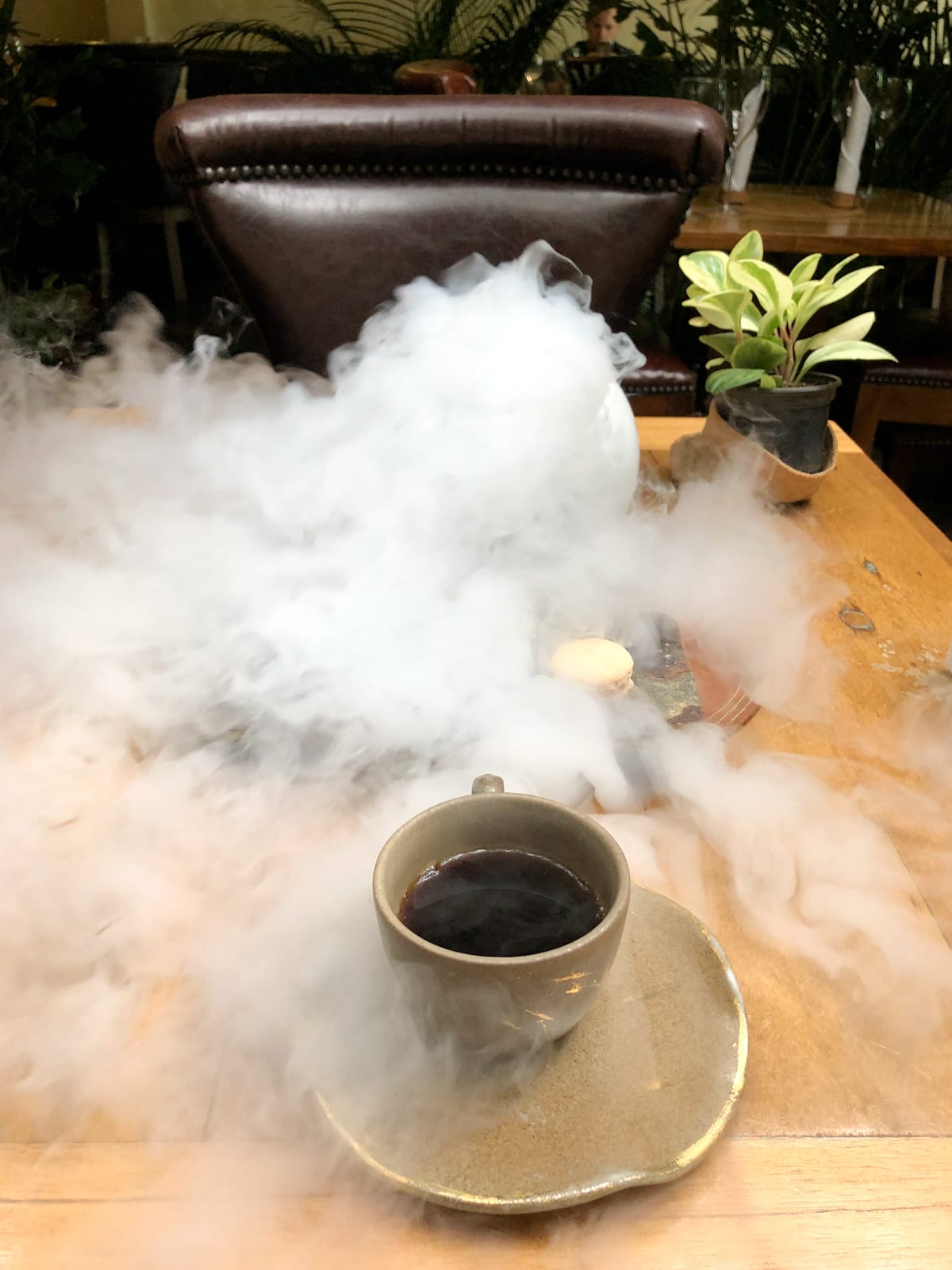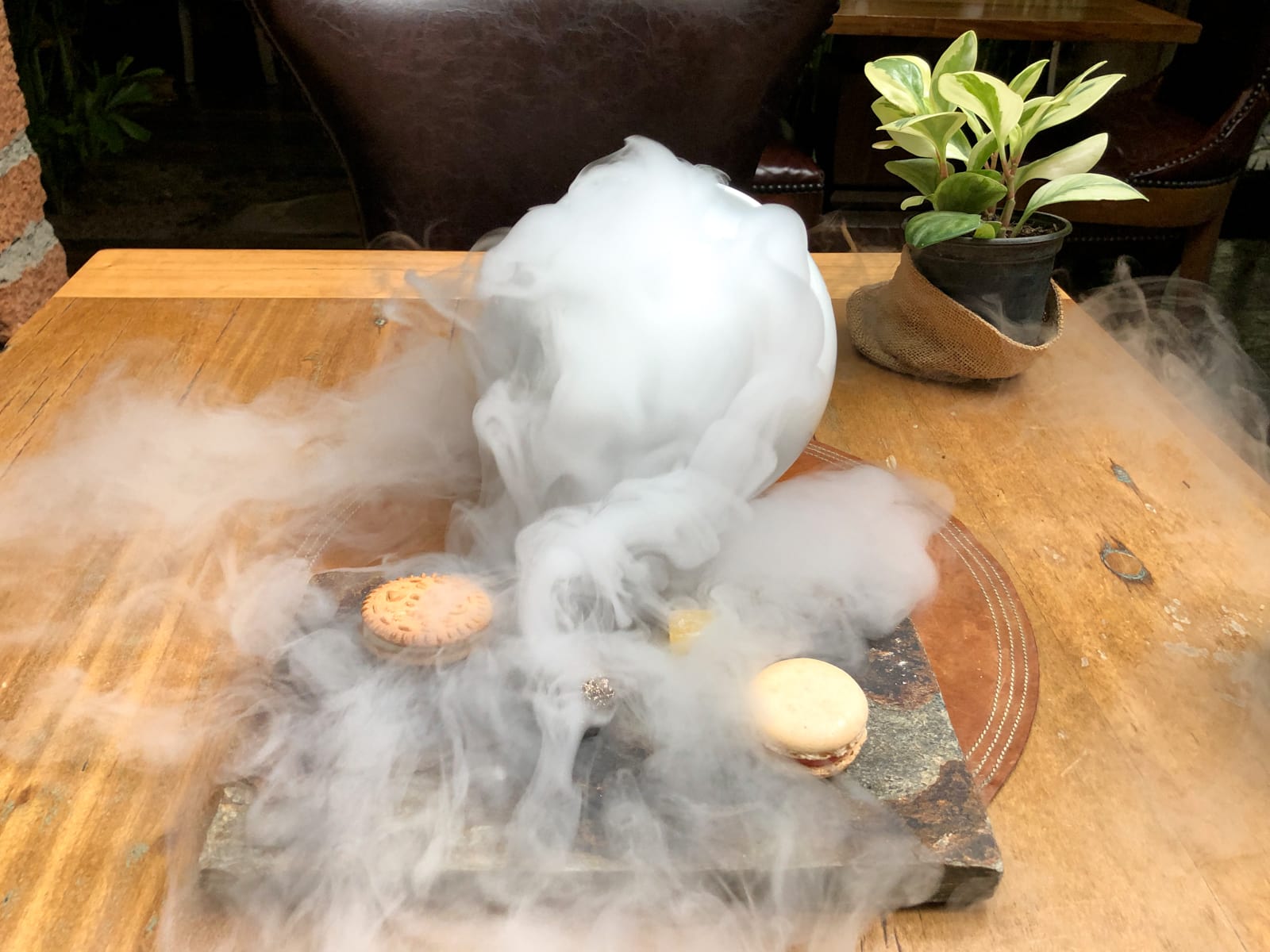 In 2014, Starbucks opened its first cafe in Bogotá, followed by about 50 in Colombia.
Entering the Colombian market, Starbucks committed to using 100% locally-grown beans for the first time. That is good for Colombia, but it's also good for the planet.
But you won't find Starbucks at El Cielo restaurant. Chef Barrientos has a coffee label brand.
As a gift, I received a bag of his whole bean coffee from Farallones de Citará, a mountainous region in southwest Antioquia.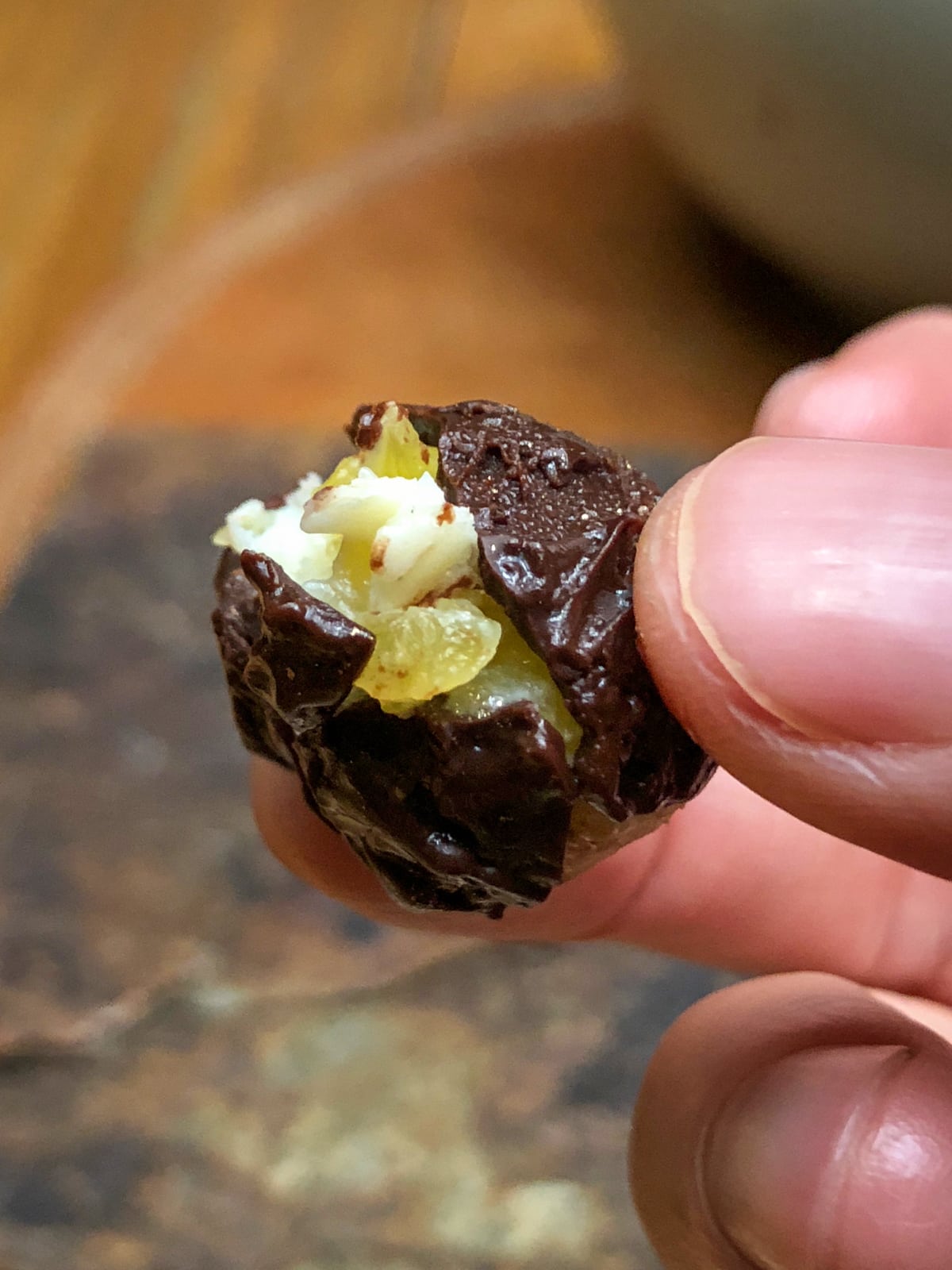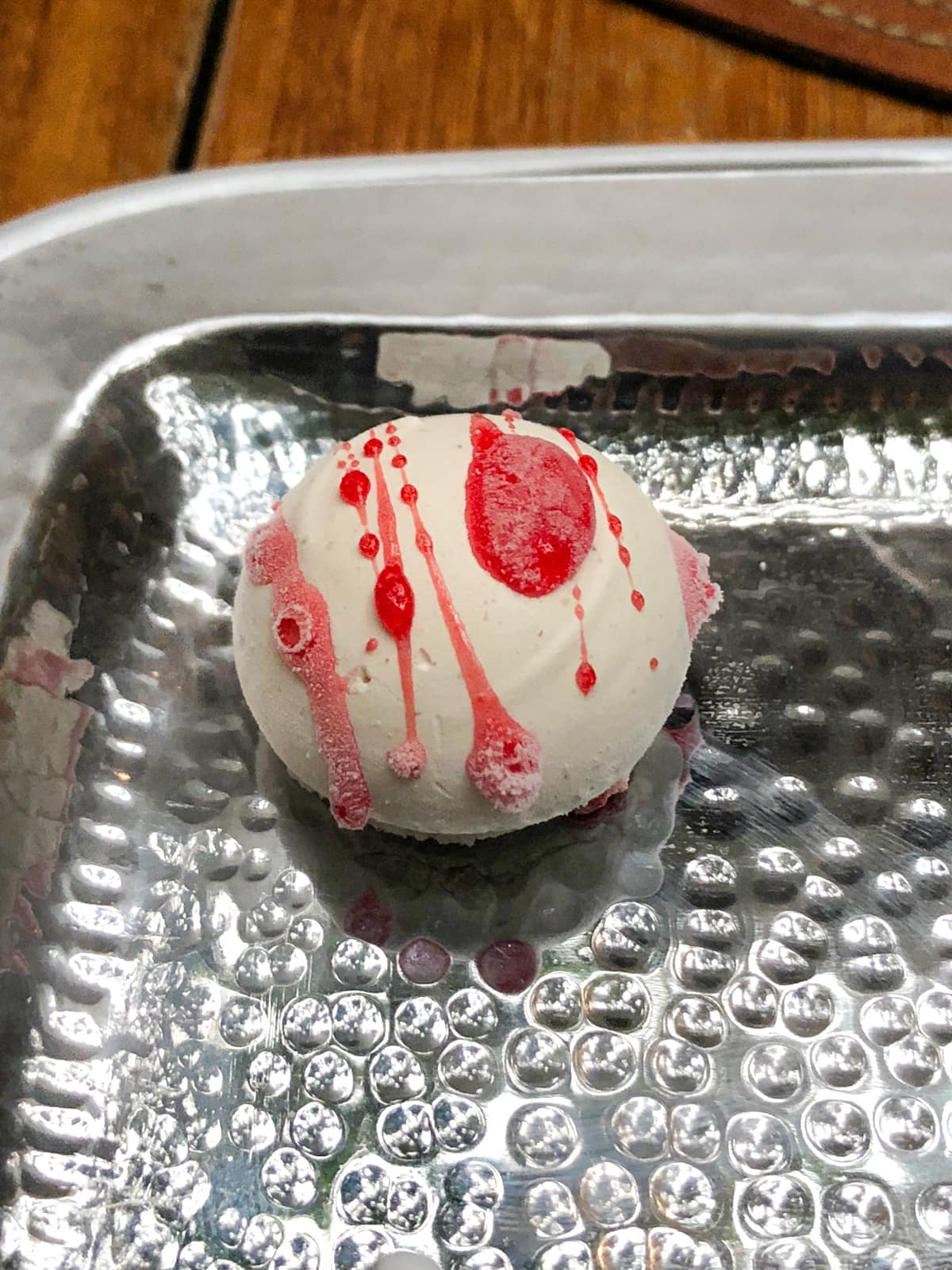 The chocolate truffle and merengue truffle served in liquid nitrogen were highlights of the dessert courses.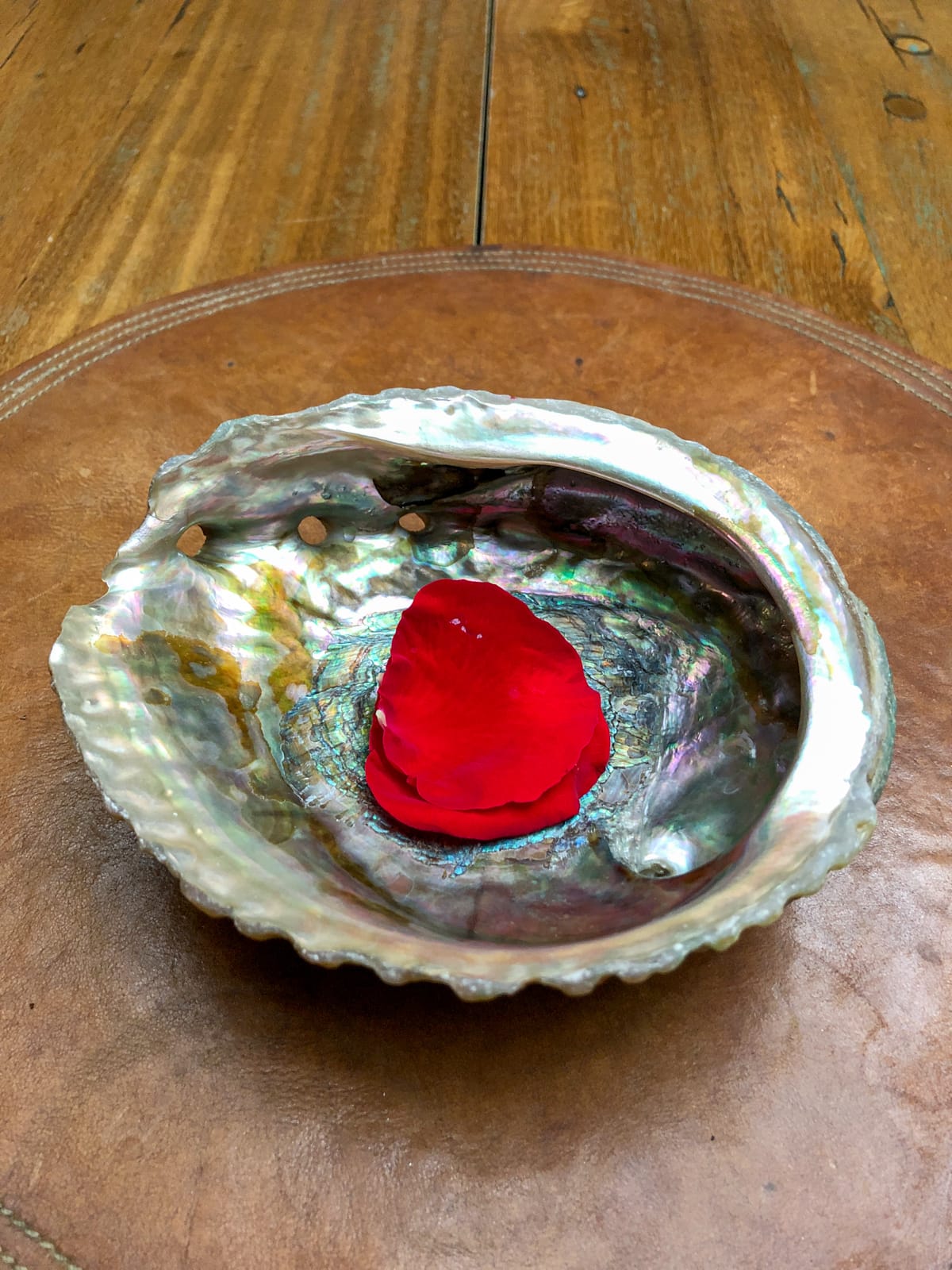 Last but not least, there's a moment at the end of the meal when rose petals are offered, just as I experienced my first time at El Cielo restaurant.
You're instructed to rub the flower petals on your hands. The natural oils act as a moisturizer, leaving your hands feeling soft.
Related: Best Restaurants in Medellín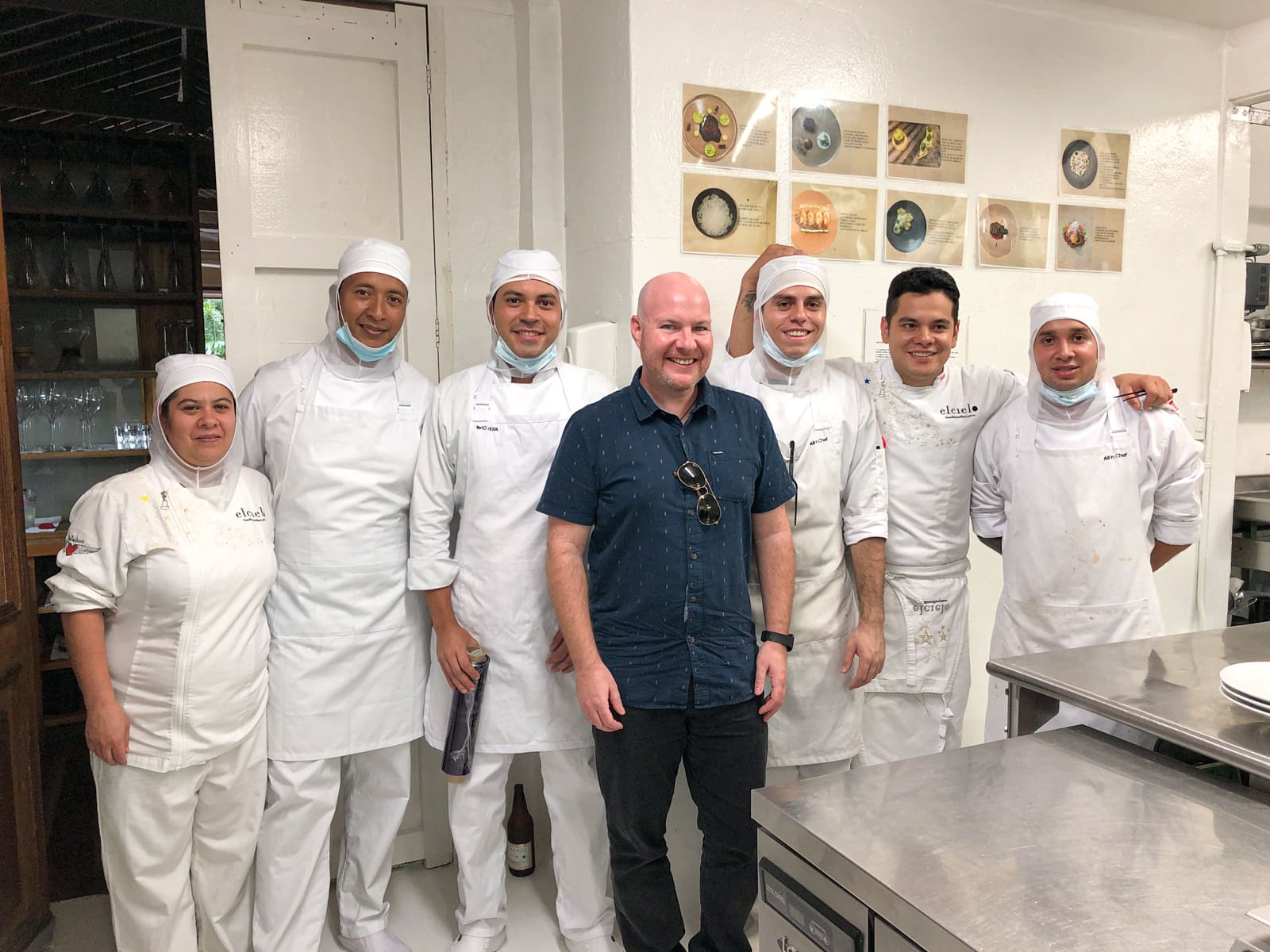 Once again, I couldn't resist asking to see the kitchen. Someone suggested I pose for a photo with the chefs, and everyone came together.
Typing this now, I realize it's not just a souvenir from my latest visit. It's an opportunity to share some of the faces behind the food and experience.
It takes a team to run a restaurant, and chef Barrientos has shown a skillful ability to put together team after team to run his ever-expanding restaurant empire.
And as if that's not enough for the 38-year-old chef and entrepreneur, he promotes peace through cooking via his foundation that works with ex-soldiers and FARC guerrillas.
In Medellín, Colombia, El Cielo Restaurant introduced molecular gastronomy, tasting menus, and fine dining as sensory experiences. As such, I'll always have fond memories of my meals there.
Visit El Cielo Restaurant
Website: elcielorestaurant.com
Address: Carrera 40 #10A-22, Medellín, Colombia
Dress: Smart casual
Reservations: Required and must be made by phone