The end of summer marks the beginning of Austin Restaurant Weeks (ARW), which runs from September 1 to 17, 2023.
The annual fundraiser is organized by and benefits the Central Texas Food Bank.
Seventy-five local restaurants and breweries in the greater Austin area are participating this year.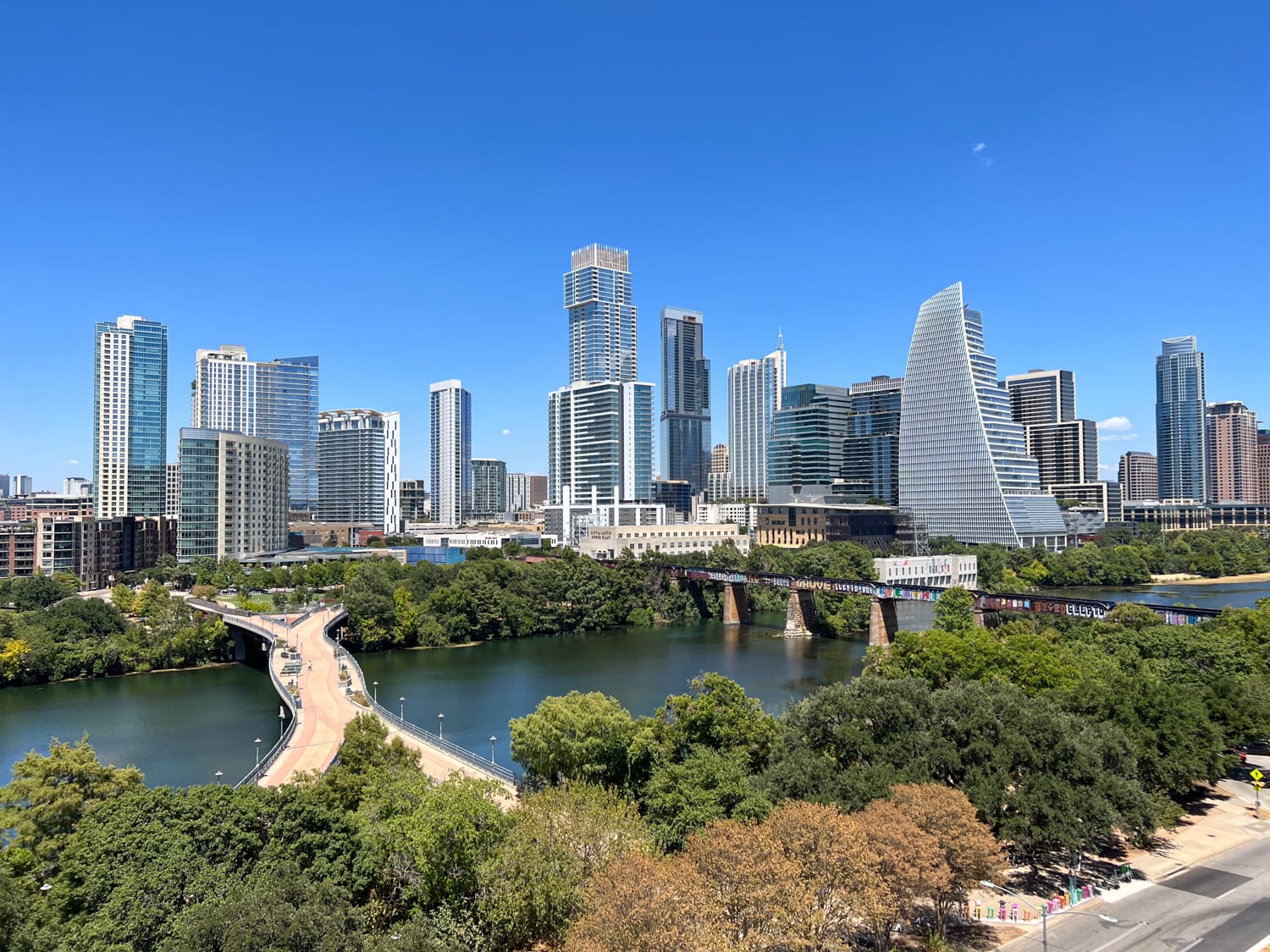 Each restaurant offers prix fixe meals, with a portion of the price of every meal benefiting the Central Texas Food Bank.
Lunches are priced most affordably at $20, while dinners are $40 or $60. Some businesses are also offering cocktails to benefit the food bank.
Approximately 1 in 7 people living in Central Texas experience food insecurity, which is to say, they go to sleep unsure of when their next meal will be. This figure includes thousands of children.
Choosing places that are partaking in Austin Restaurant Weeks is an easy way to support the local community and help feed those in need.
Simply pick a participating restaurant for your next lunch or dinner out on the town and request the Austin Restaurant Weeks menu. That's all there is to it.
In previous years, I'd excitedly check out the list of restaurants, hoping places I had been wanting to try were involved. Too often, they weren't.
This year, though, feels different. Comedor (Mexican) and Vixen's Wedding (Indian), both of which are on my list of the best restaurants in Austin, are participating.
Comedor owner Philip Speer is the event's first Chef Ambassador.
Kick-Off Dinner
When an invitation to attend a private kick-off dinner to celebrate Austin Restaurant Weeks arrived in my inbox, I RSVP'd immediately.
The six-course dinner was prepared by Chef Ambassador Philip Speer of Comedor and Dan Kennedy of Vixen's Wedding, along with a few of their staff, at the Made In offices in South Austin.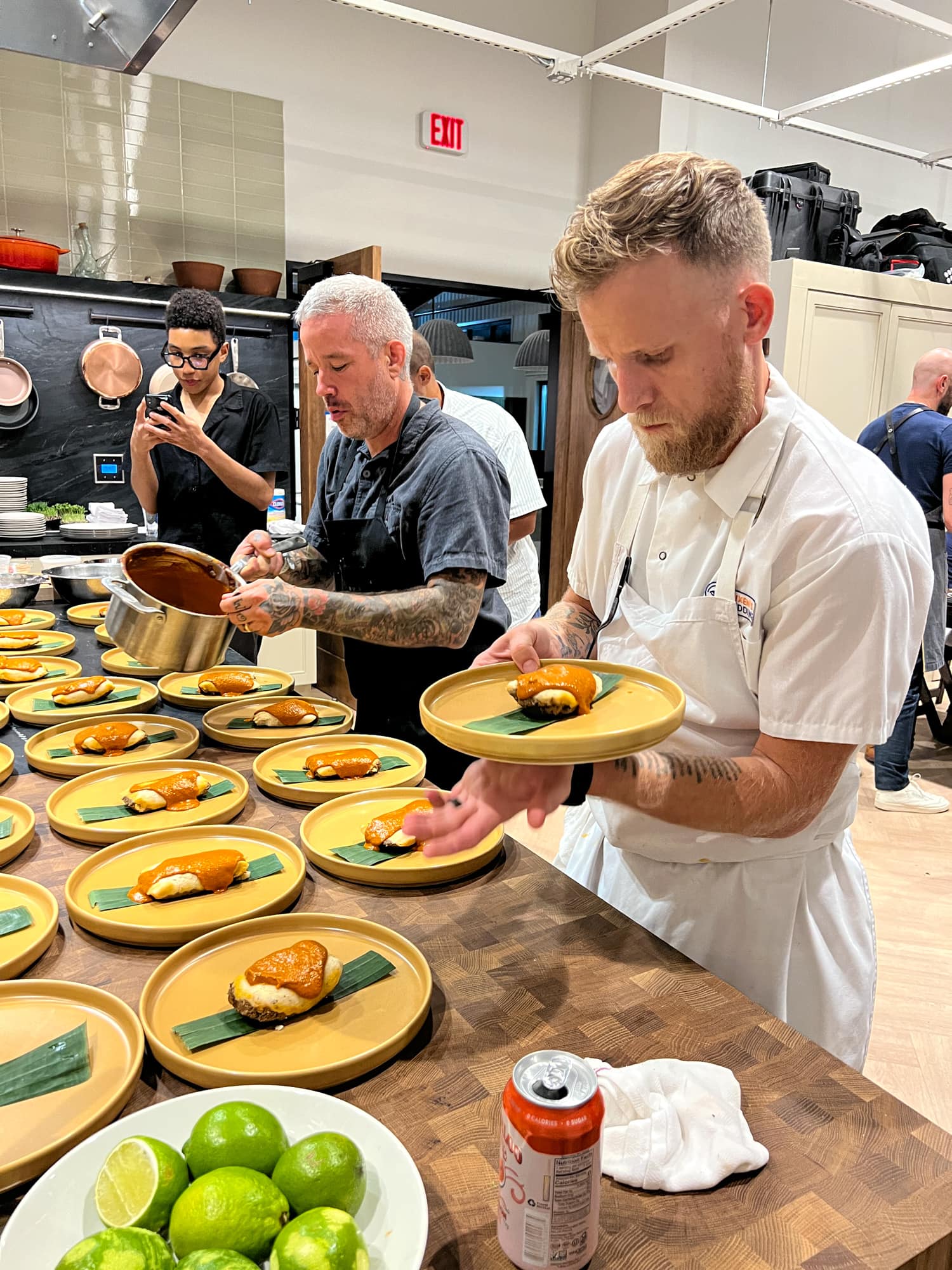 Attendees included local media and representatives from this year's presenting sponsors, Tito's Handmade Vodka and Delta Air Lines. Additional sponsors for this year's event are Austin Subaru and Society Insurance.
Mark Jackson, Chief Development Officer for the Central Texas Food Bank, was the MC. Volunteers from the food bank helped serve drinks and dinner.
We were treated to one fresh, seasonal dish after another, each introduced by the chefs in detail:
Tuna Crudo with compressed melon, tomato, herb oil, crispy rice
Ensalada Verde with Lightsey Farm peaches and salsa macha vinagrette
Poached Shrimp with preserved lime, shrimp curry, and shrimp crackers
Elk Picadillo Tamal with mole anaranjado
Peri Peri Poulet Rouge with basmati rice and heirloom masa tortillas
Pavlova with Bouldin Food Forest melon sorbet
My favorite course was the Elk Picadillo Tamal because of its fluffy texture.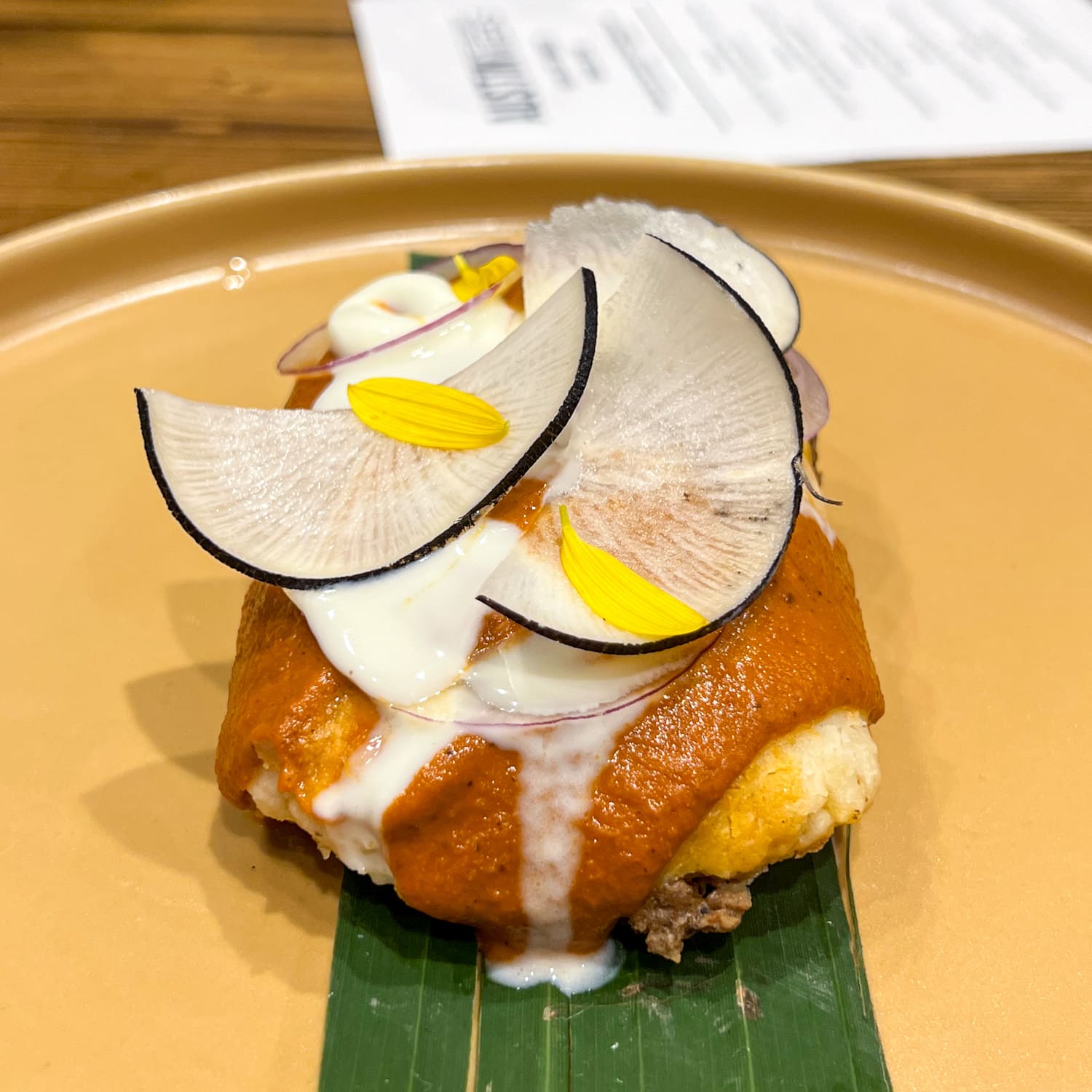 The tamals I've tried in Latin America have always come from street vendors and had a heavy, mealy texture. This was the opposite, and I found it much more appealing.
We had two wine options with dinner, both provided by William Chris Vineyards, one of the top wineries in Fredericksburg.
I began with a glass of the 2022 Mary Ruth, a floral white blend, before switching to their 2020 Mourvedre for the meat courses.
Picks for Austin Restaurant Weeks
Now, let's turn our attention to restaurants participating in this year's Austin Restaurant Weeks. Here are some of the places I recommend.
Lunch ($20)
Distant Relatives at Meanwhile Brewing in South Austin is participating.
KG BBQ at Oddwood Brewing in East Austin is offering its signature brisket rice bowl. This Egyptian-owned BBQ food truck is the most recent addition to my list of Austin's best barbecues.
Fil N' Viet on East 12th Street serves a crispy adobo rice bowl, ube Vietnamese iced coffee, and Filipino freeze pops for their ARW lunch.
Gyu-Kaku Japanese BBQ is offering a three-course lunch and a $60 dinner. Despite living next to this restaurant in East Austin for years, I never tried it. Kel and I plan to drop by for lunch during Austin Restaurant Week.
MezzeMe in The Triangle in Central Austin serves Turkish food and offers lunch and a $40 dinner. I've eaten here before, and it brought back memories of backpacking in Turkey.
Paul Martin's American Grill in The Domain is doing a three-course lunch with a salad, your choice of an entree, and a dessert. Kel recently introduced me to this restaurant, and I'm a fan. The braised short rib I tried is on their $40 ARW dinner menu, also a great value.
Picnik on Burnet Road is offering a three-course meal plus a zero-proof drink. I always spend a lot on meals here, so their offer is appealing.
Dinner ($40)
Most of the restaurants serving dinner specials are choosing to do so for $60, so I bet the few places making $40 dinners will be popular.
Garbo's on Mopac offers a whole Maine lobster dinner with your choice of salad or French fries and key lime pie for dessert.
L'Oca d'Oro in the Mueller neighborhood is a terrific Italian restaurant. The tiramisu with white Sonoran sponge, mascarpone, Figure 8 espresso, and Plantation OFTD rum is reason enough to go.
Dinner ($60)
The restaurants offering a $60 prix fixe dinner option for Austin Restaurant Weeks excite me the most.
Comedor is making a multi-course taco dinner, which sounds similar to the taco omakase at Pujol in Mexico City. I've already made reservations.
Diner Bar in downtown Austin is offering a four-course meal.
Intero (Italian), Juniper (Italian), Summer House on Music Lane (American), and Swift's Attic (International) are some of my favorite Austin restaurants. I'm excited to see them in the lineup.
Perry's Steakhouse and Grill offers its famous pork chop as one of the diners' choices for an entree. It's possibly the best pork chop I've ever eaten, and you're almost guaranteed to go home with leftovers. Both the downtown restaurant and The Domain location are participating.
The Driskill Grill in downtown Austin offers a feast with entrees like whiskey-infused breast of duck, jumbo lump crab cake, and a pork belly cheeseburger.
Sushi fans can head to Lucky Robot, a sustainable sushi restaurant on South Congress, while farm-to-table fare is available at Foreign and Domestic.
And if you can manage to get a reservation, dinner at Aba, a Mediterranean restaurant on South Congress, is a delicious affair.
Believe it or not, there are many more restaurants involved in this annual event than those mentioned here.
So, I encourage you to head to austinrestaurantweeks.org and look for places you've wanted to try.
It's a simple way to support Central Texans experiencing food insecurity. I'll see you out on the town!