Note: Bodega 1900 Barcelona is permanently closed.
Following a fun side trip to Girona, I returned to Barcelona on Halloween for the final night of my European trip.
An hour after I checked into my hotel, I walked over to Bodega 1900 Barcelona for a late lunch with my fingers crossed.
It was my best (and only) hope to eat at one of Albert Adria's restaurants.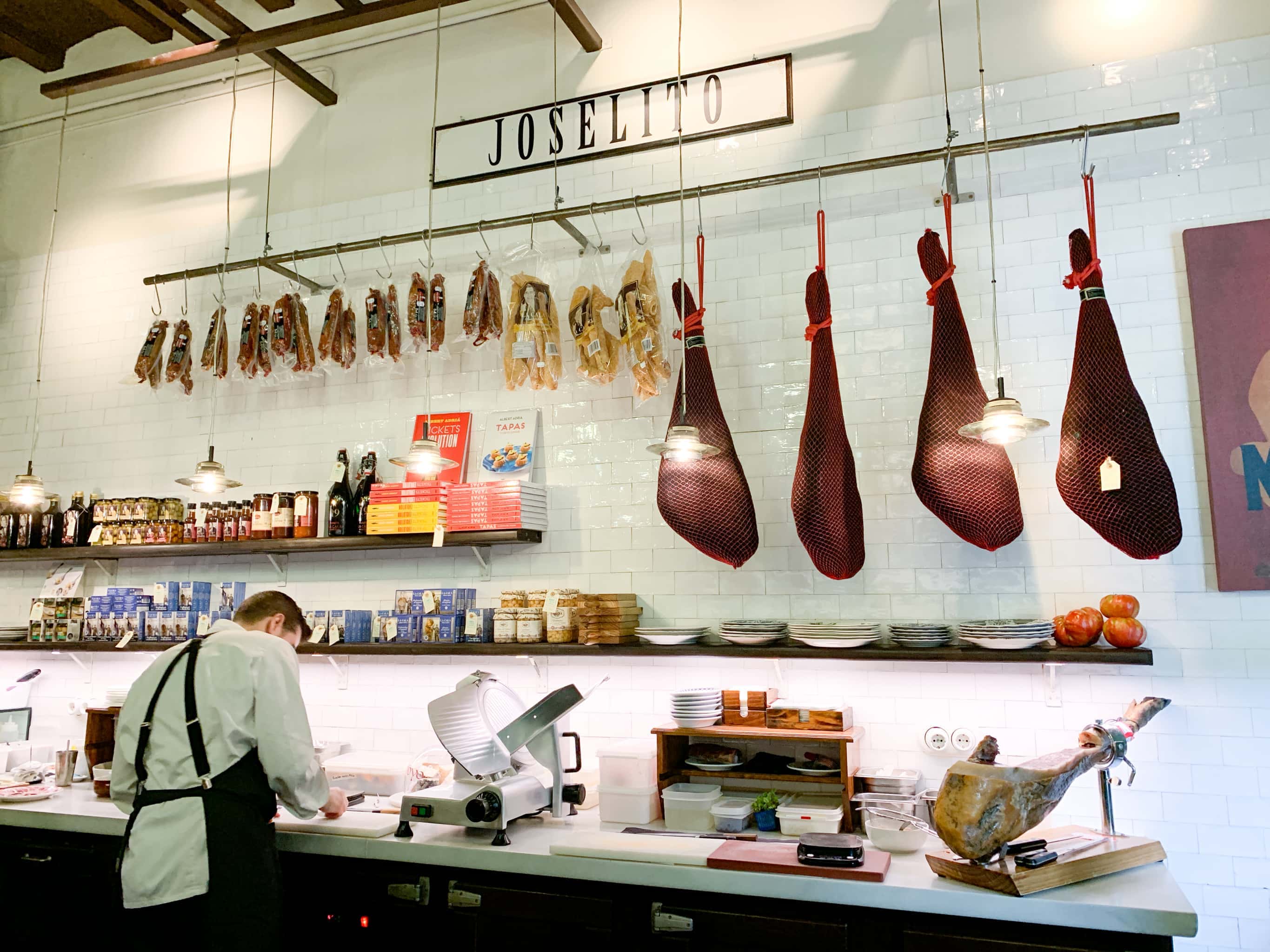 Albert is the younger brother of Ferran Adria, the chef who pioneered molecular gastronomy at El Bulli, which was long considered the best restaurant in the world, until it closed in July 2011.
Albert had worked at El Bulli as the pastry chef for ten years, before leaving to chart his own course.
My number one choice had been Tickets, his carnival-like tapas restaurant that opened in September 2013 and was featured on Chef's Table (S5 E4).
Unfortunately, I underestimated its popularity and would've needed to make reservations a month or more in advance.
Of his four other options in the Poble Sec neighborhood, my second choice had been Engima, which opened more recently in 2017.
Tables were available, but I was surprised to find they don't take reservations for solo diners. I'd need to pay for two people, and it would've been too expensive.
With Hoja Santa featuring Mexico food and Pakta focused on Nikkei cuisine, that left me Bodega 1900 Barcelona for Spanish cuisine.
Related: World's Best Fine Dining Experiences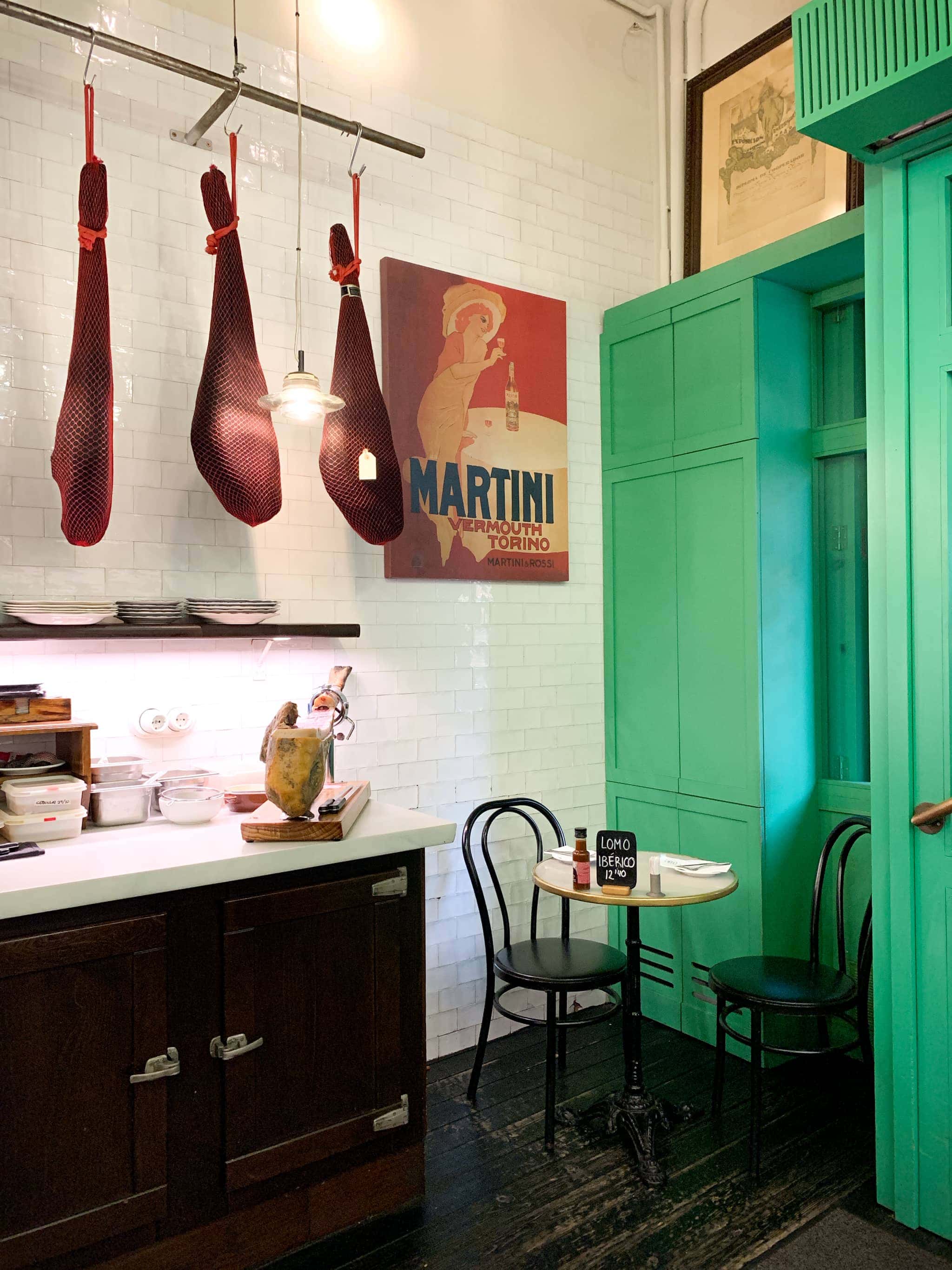 Tasting Menu
I walked into Bodega 1900 Barcelona a few minutes after 2 pm on a Wednesday.
The inspiration for the restaurant is that of the old neighborhood bars where people used to get together for vermouth and socialize.
There were no tables available. However, I was offered a spot at the counter in the front room. I was happy to take it.
I pulled up a stool and perused the menu, before deciding on the "surprise" tasting menu for €68 ($77).
When I order tasting menus, it's because I want to open myself up to trying dishes I wouldn't usually order myself.
It also removes any decision-making about what to order from the a la carte menu.
Not even knowing what was on the menu ahead of time meant trusting the kitchen to feed me well.
These photos are from the 11-course tasting menu I had on October 31, 2018.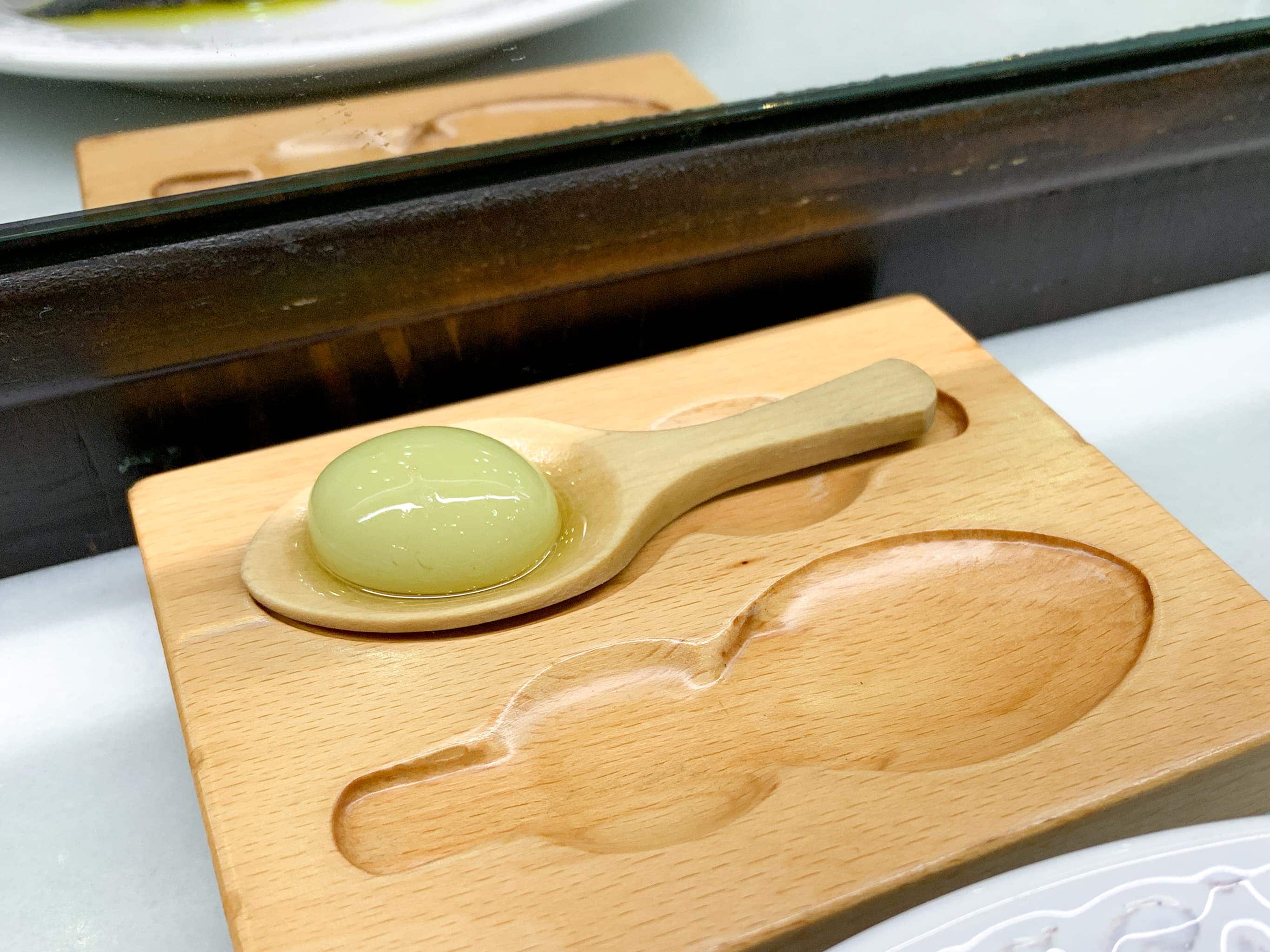 Lunch began with a pleasant surprise, the iconic liquid olive first served at El Bulli in 2005.
It's the result of a technique called reverse spherification which was developed by Ferran Adria and his team.
Slipping the olive sphere into my mouth and clamping down on it released an explosion of olive juice.
I don't like eating olives, but I do enjoy olive oil; their liquid olive is closer to the latter.
While it may seem like just another novelty today, this approach to manipulating food was cutting-edge only 15 years ago.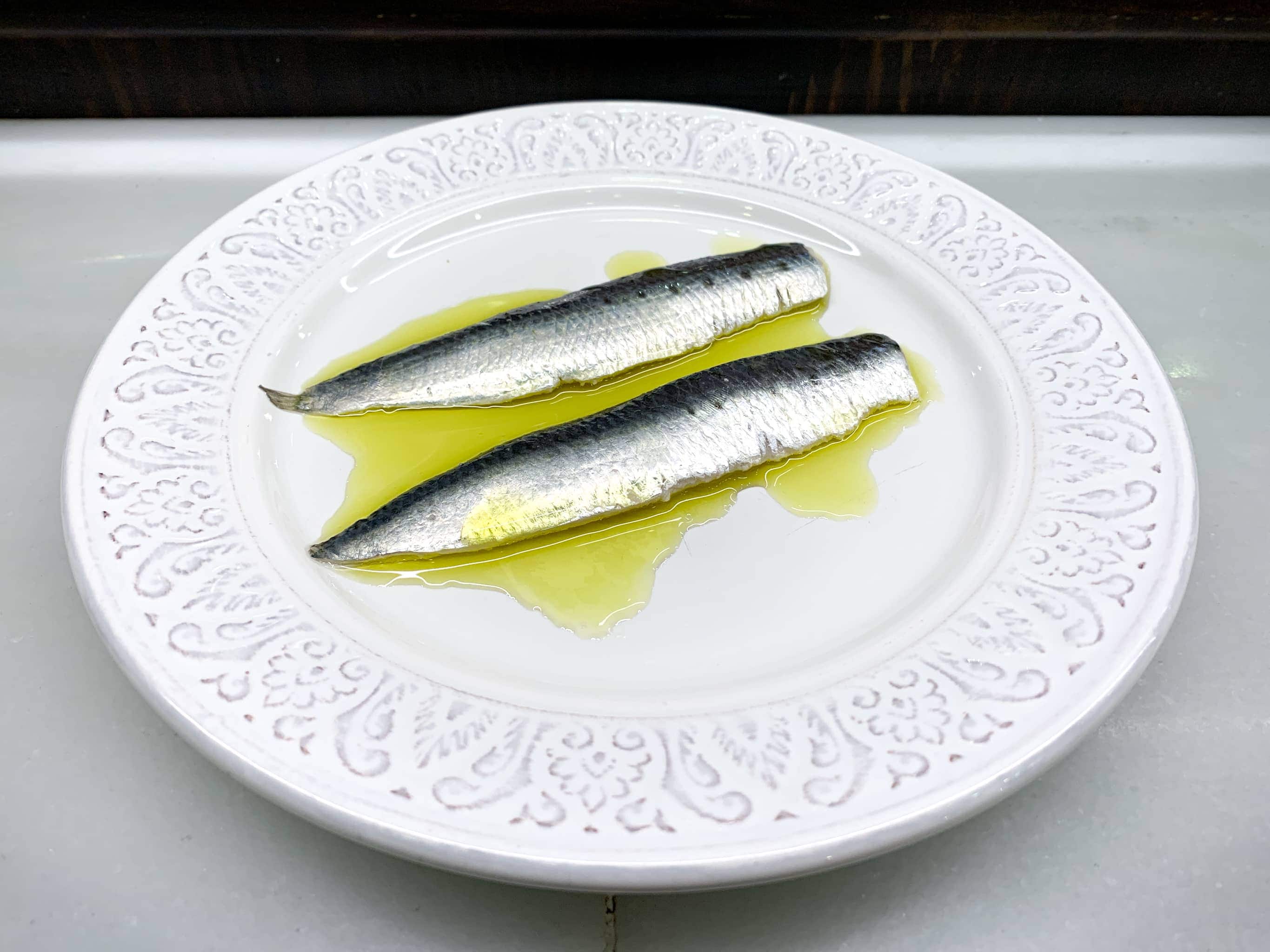 Sardines have always had a negative connotation in my mind. I think it's all the jokes about the canned variety.
As a result, I've never ordered them from a restaurant menu.
However, as you can see here, they were large, fresh, and beautifully presented. Eating them was a pleasure.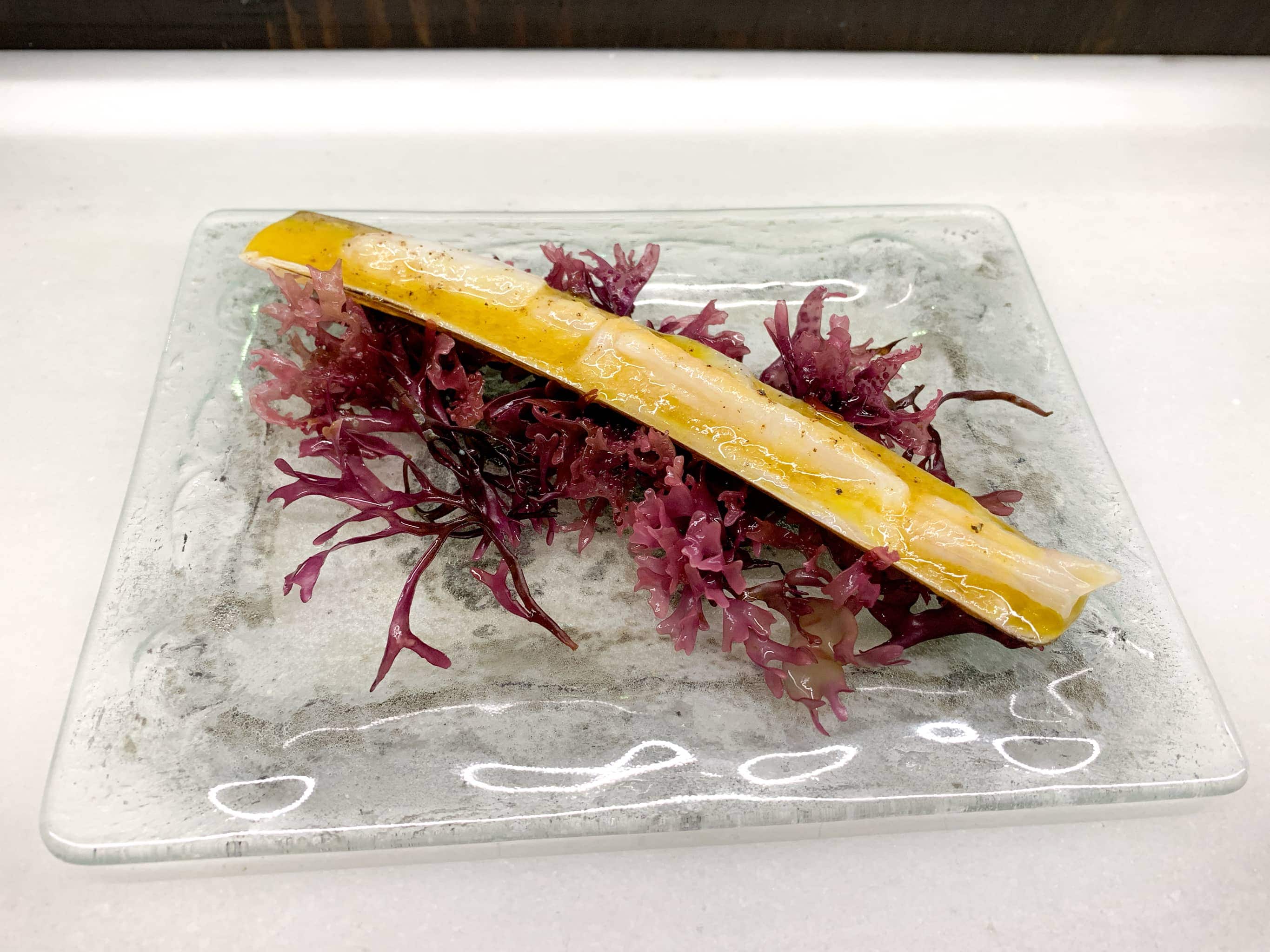 Next up, another dish I'd never eaten before. Razor clam.
In the spirit of adventure, I picked up the shell and slid the clam into my mouth.
Not my favorite mollusk, but at least I can now say I've given them a try.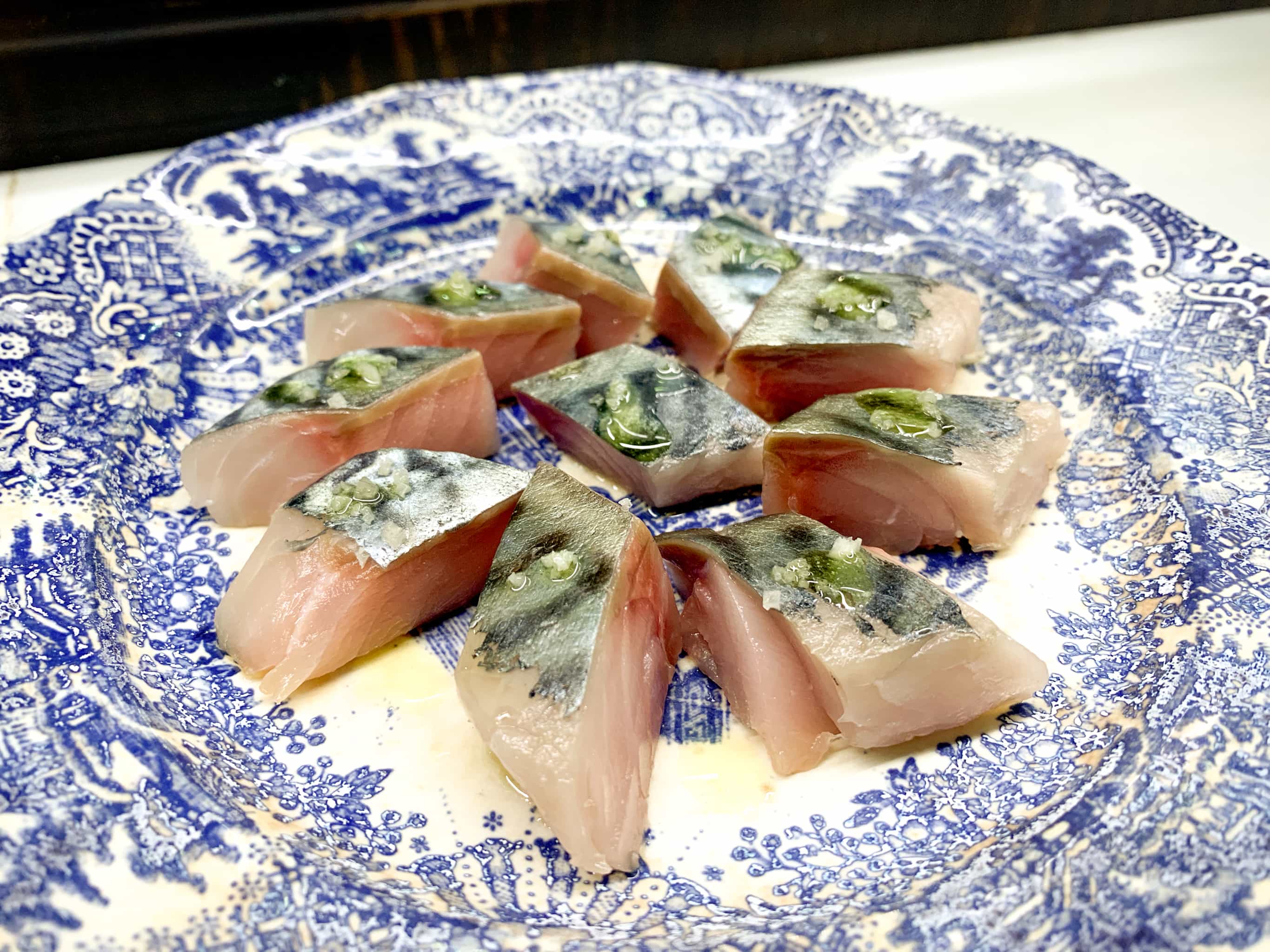 "Holy mackerel," I thought, as I continued to be presented with seafood I usually avoided.
Unlike sardines and razor clams, I'd tried mackerel before as sushi, and not liked it because it tasted fishy.
But, low and behold, I found myself eating piece after piece of the smoked mackerel shown here until it was all gone.
Maybe it was the fact that it was smoked? The olive oil? Or that I was in Barcelona?
Whatever it was, this preparation made me realize I can enjoy raw mackerel.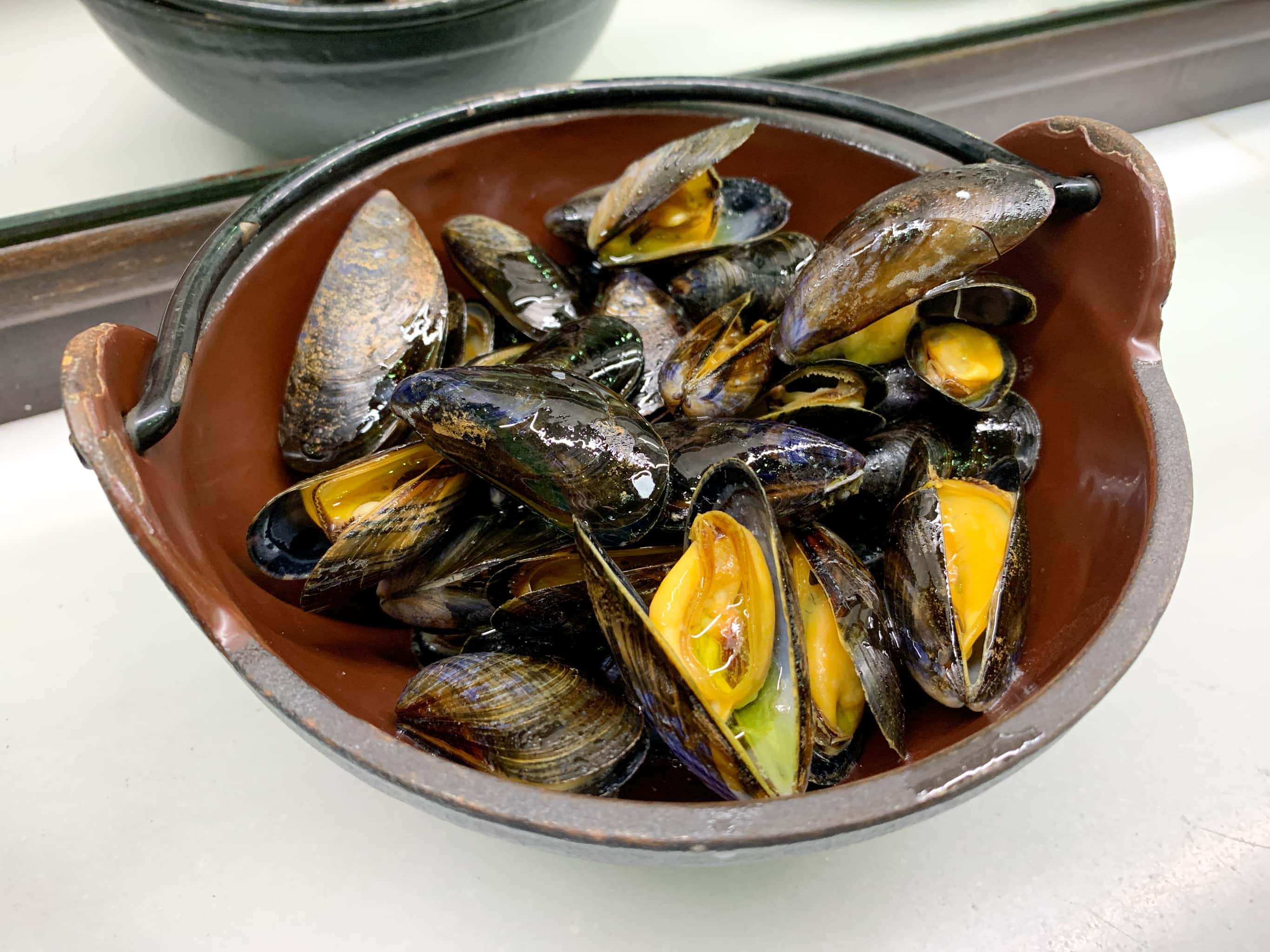 Mussels, on the other hand, I was more confident I wouldn't eat. I've had them before and don't find them all that appealing.
I had a few from the bowl, before offering the rest to the woman sitting next to me.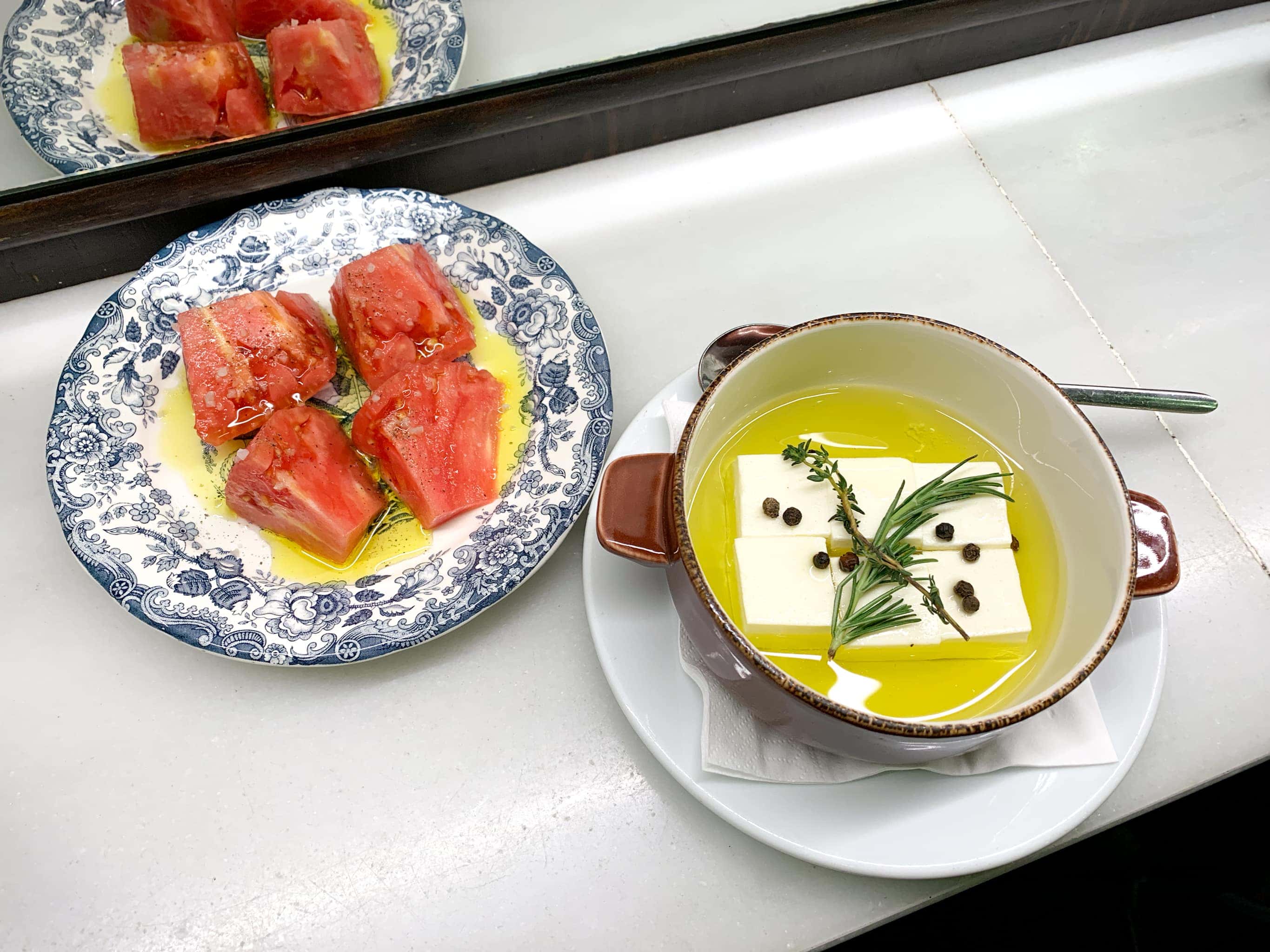 A break from the seafood came in the form of a fresh tomato salad with homemade feta cheese.
And a lot of olive oil, which seems to be a constant in these dishes.
Believe it or not, I was such a picky eater I didn't even eat raw tomatoes until my late thirties. Now, I'm a fan.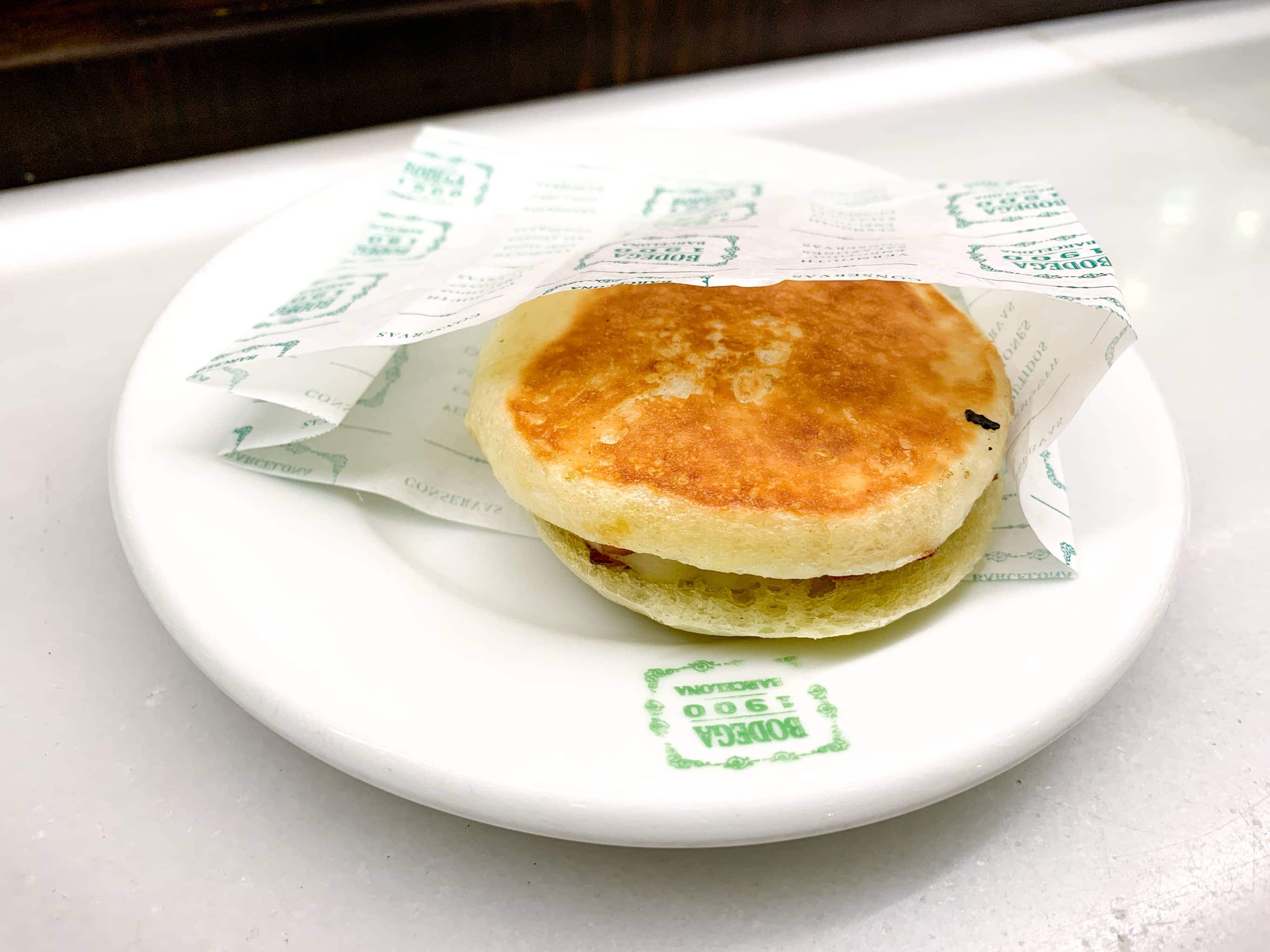 This yummy little sandwich featuring Spanish ham and melted mozzarella cheese in brioche felt well-deserved after all the seafood.
It was my favorite dish so far.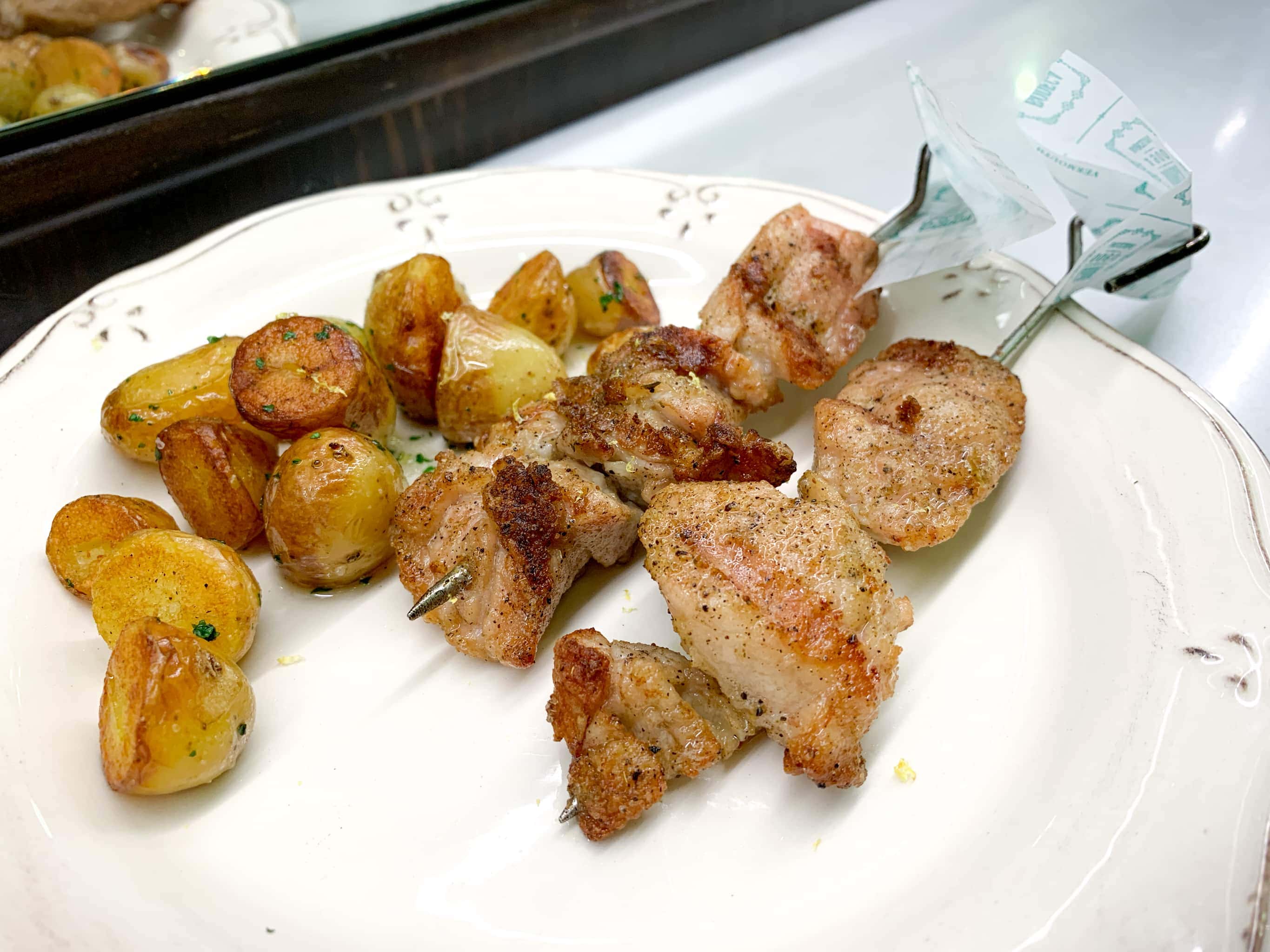 It wasn't until after I'd devoured both skewers of salty beef brochette that I asked the waiter about them.
He explained it was essentially organ meat. Once again, I enjoyed a dish I wouldn't have usually ordered.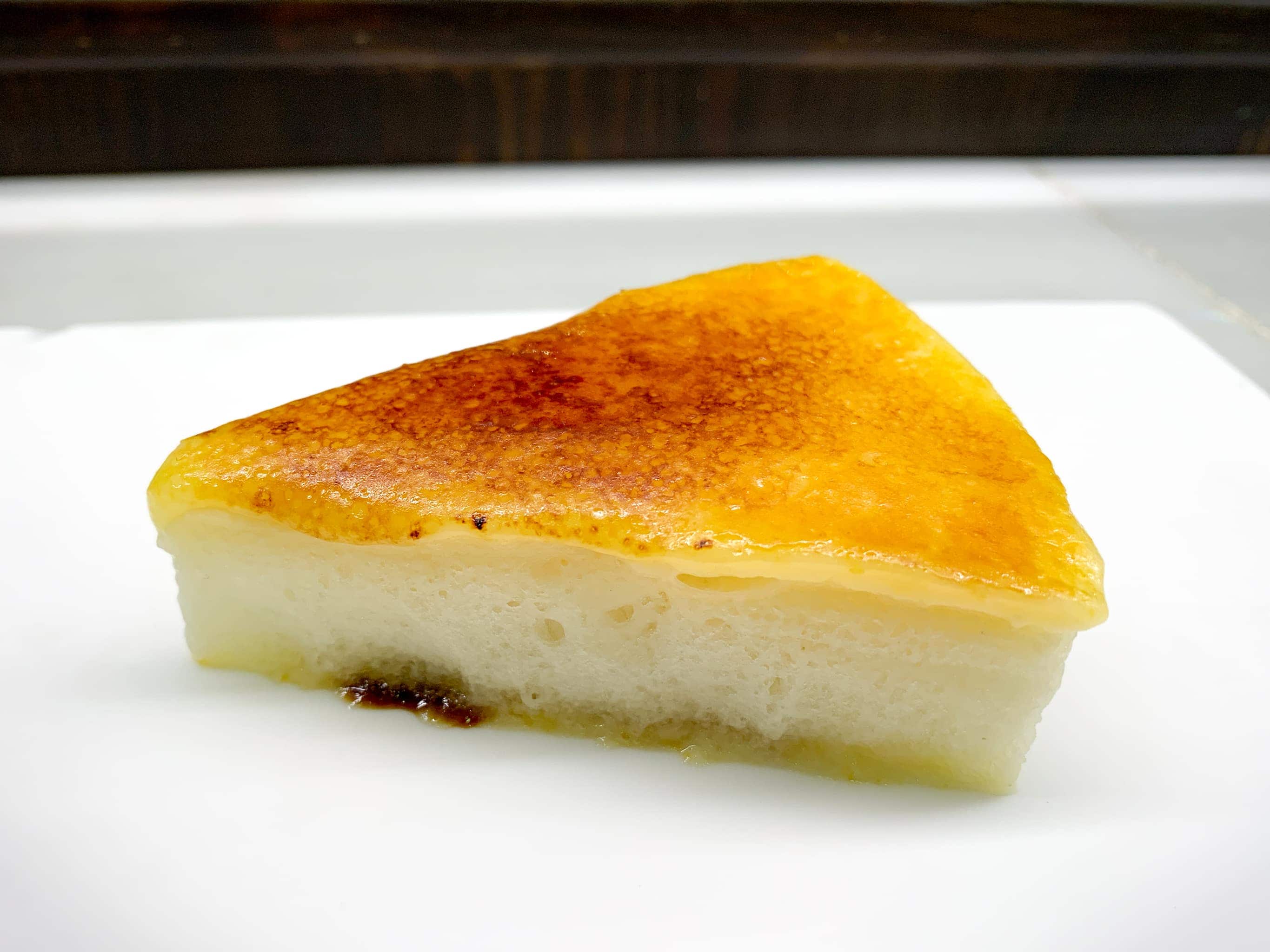 Dessert, sweet dessert, arrived in the form of cool, luscious lemon pie.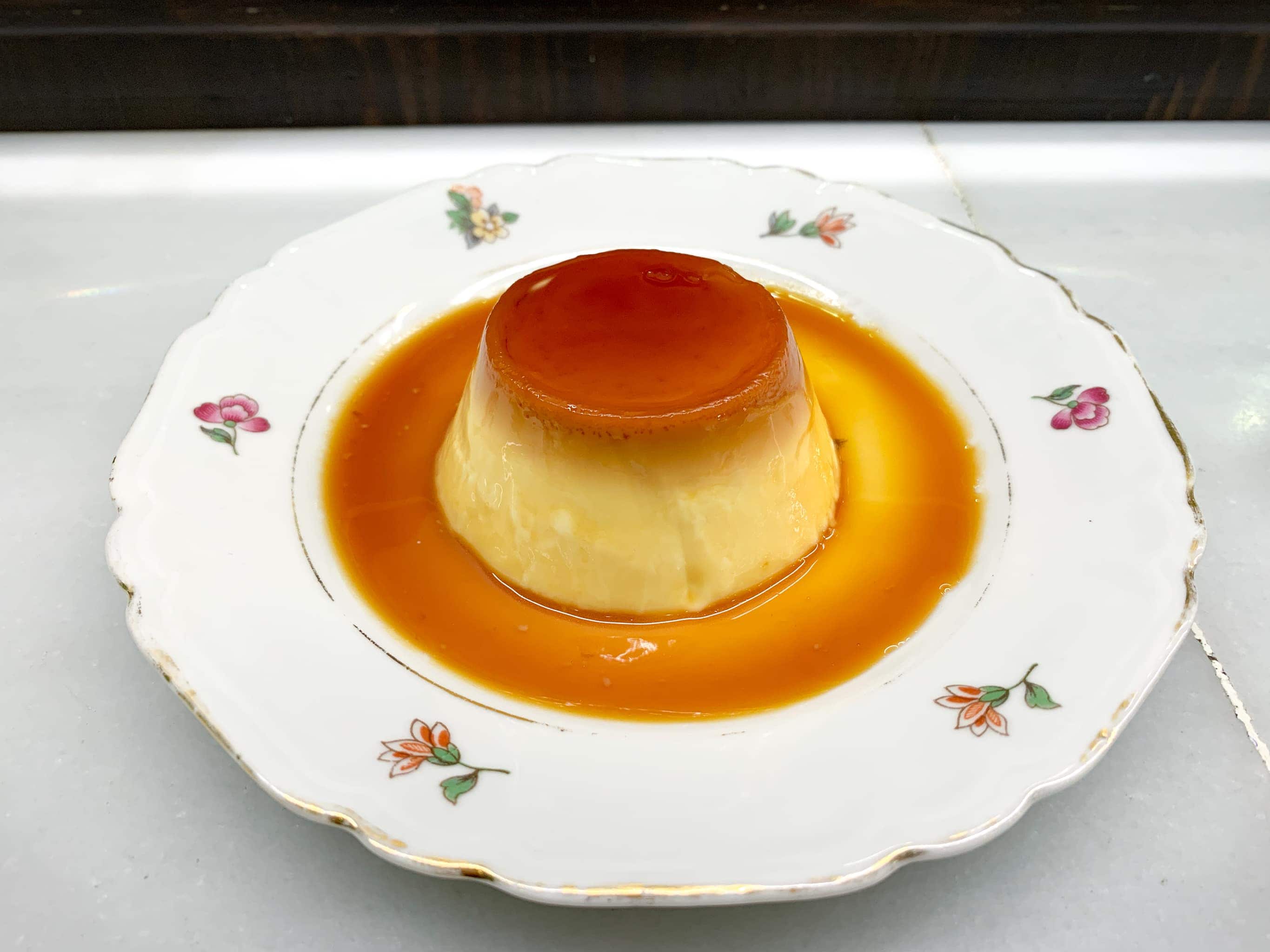 I'm not a huge flan guy. I've had it plenty of times in Latin America, and I feel like there's only so much you can do with it.
The waiter, though, stated their flan was the best in the world. How could I not give it a try?
Indeed, the creamy texture of Bodega 1900 Barcelona's caramel flan was top-notch; however, I'd still take a piece of chocolate cake over flan any day.
Related: Ristorante i Portici: Wandering Through Emilia-Romagna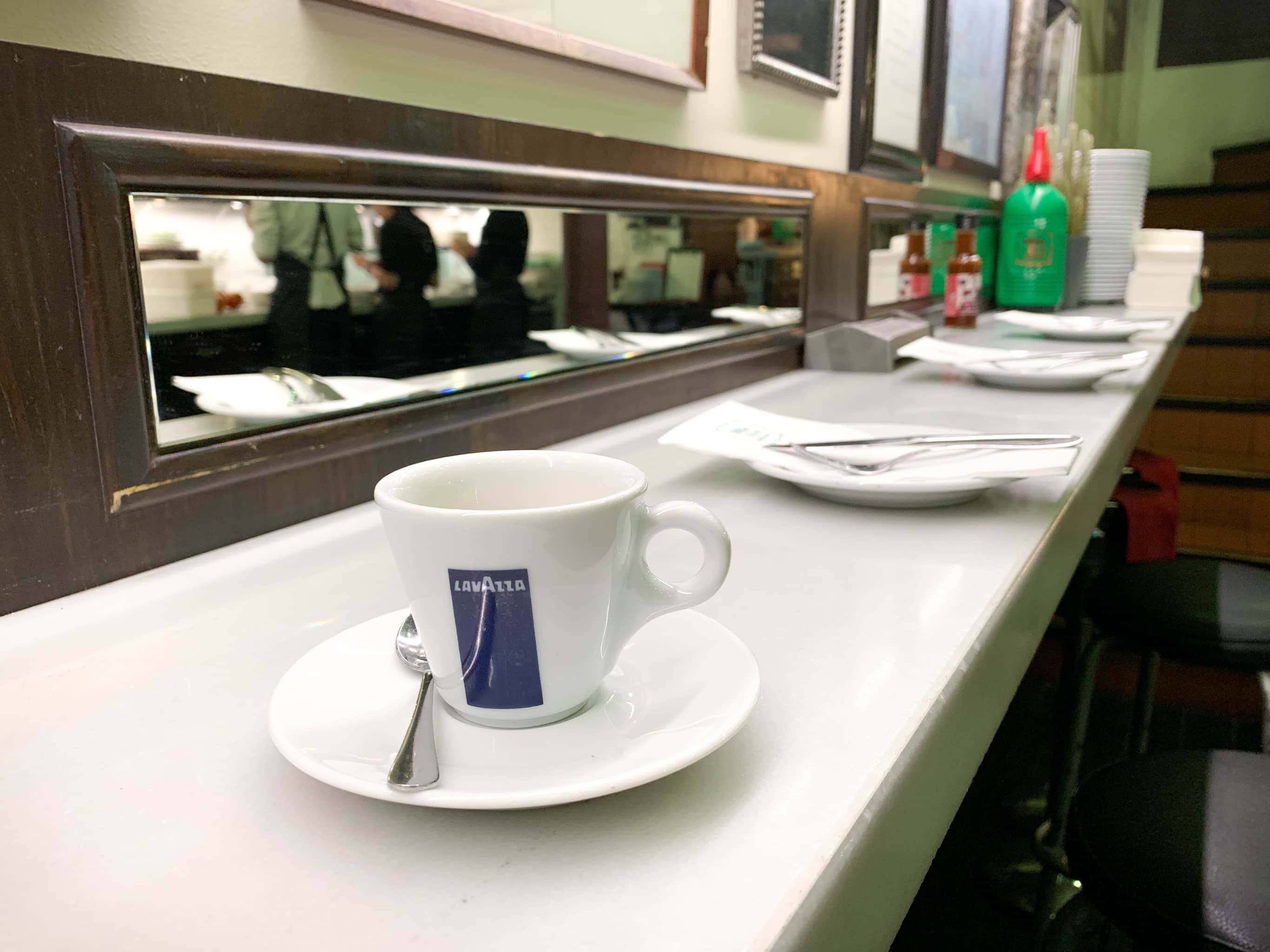 I wrapped up lunch with an espresso, before paying my bill and walking across the street to peek in Tickets. Next time.
***
Did you enjoy this story? Join me on Instagram and Facebook to share thoughts, ask questions, or keep up with my latest adventures.