Emmer & Rye is one of the first restaurants I added to my wishlist when I arrived in Austin.
Executive chef Kevin Fink opened Emmer & Rye the previous year (2015) on Rainey Street with his friend pastry chef Tavel Bristol-Joseph. Early reviews were positive.
Locally-sourced ingredients, organic non-GMO heirloom grains, seasonal menus, a house fermentation program, and minimal waste are all elements of the ethos at Emmer & Rye.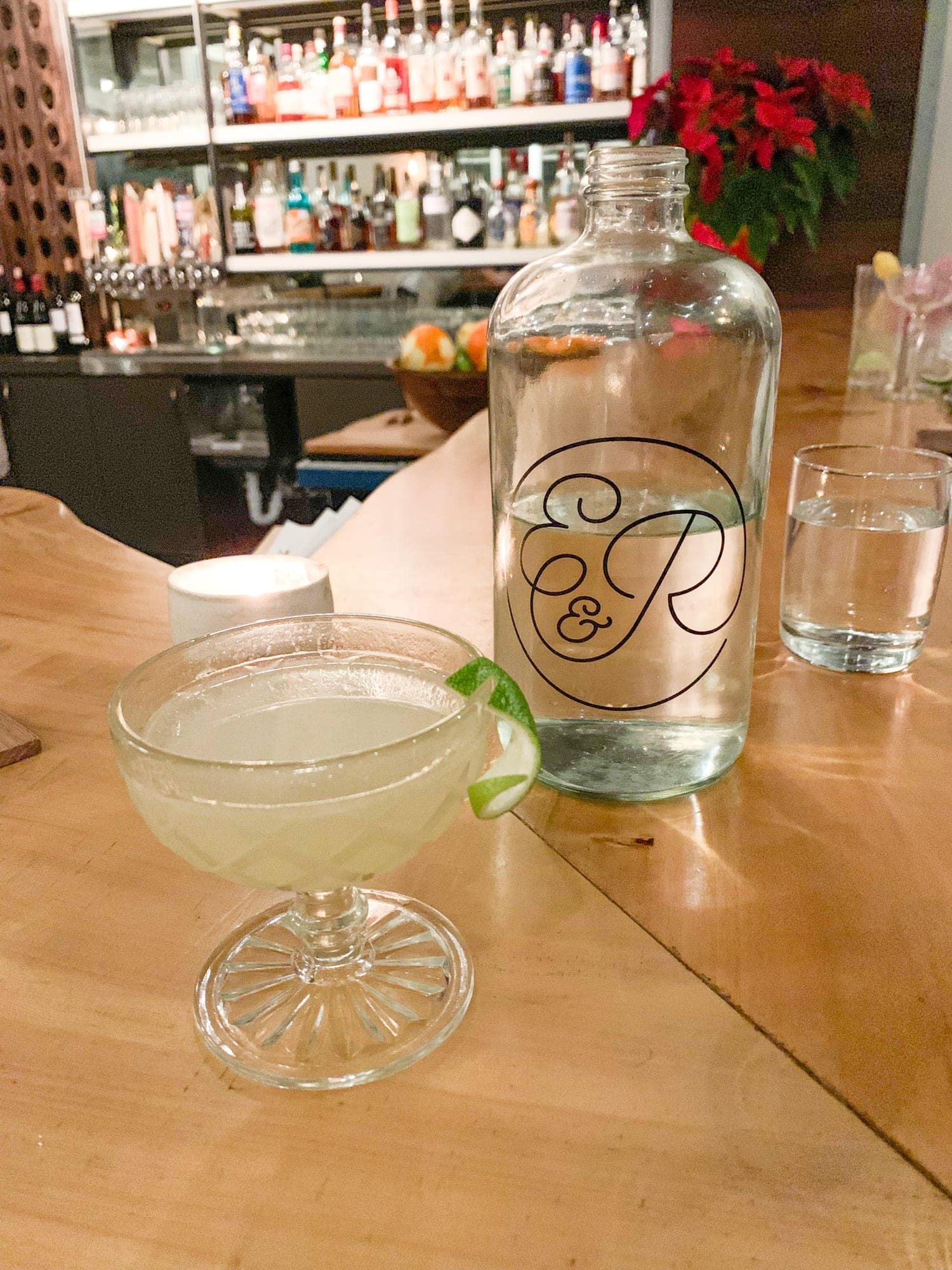 And sure enough, Chef Fink's resume includes time spent at several of the world's best restaurants, including Noma in Copenhagen and The French Laundry in California.
Austin is just the kind of growing city where chefs can take risks. And those risks have paid off. In 2016, Chef Fink was named one of Food & Wine's Best New Chefs.
He was named a James Beard Award Semifinalist for Best Chef (Southwest) in 2018, and this year, he's moved a step further toward a win as a Finalist for Best Chef (Texas).
Guyana-born Tavel Bristol-Joseph is also receiving national attention for his delicious pastries and desserts.
He was named one of Food & Wine's best new chefs for 2020.
I'll admit, it took me a while to dine at Emmer & Rye. For a few years, my visits to Rainey Street were always with friends and revolved around going to the bars.
When I finally went to dinner there with a friend at the end of 2018, we sat at the bar and ordered as many of the small plates as we could handle.
The menu is two-fold, a dim-sum cart offering small bites for $2 to $8 and more substantive dishes priced from $11 to $22 for savory and $9 to $11 for sweet.
Dinner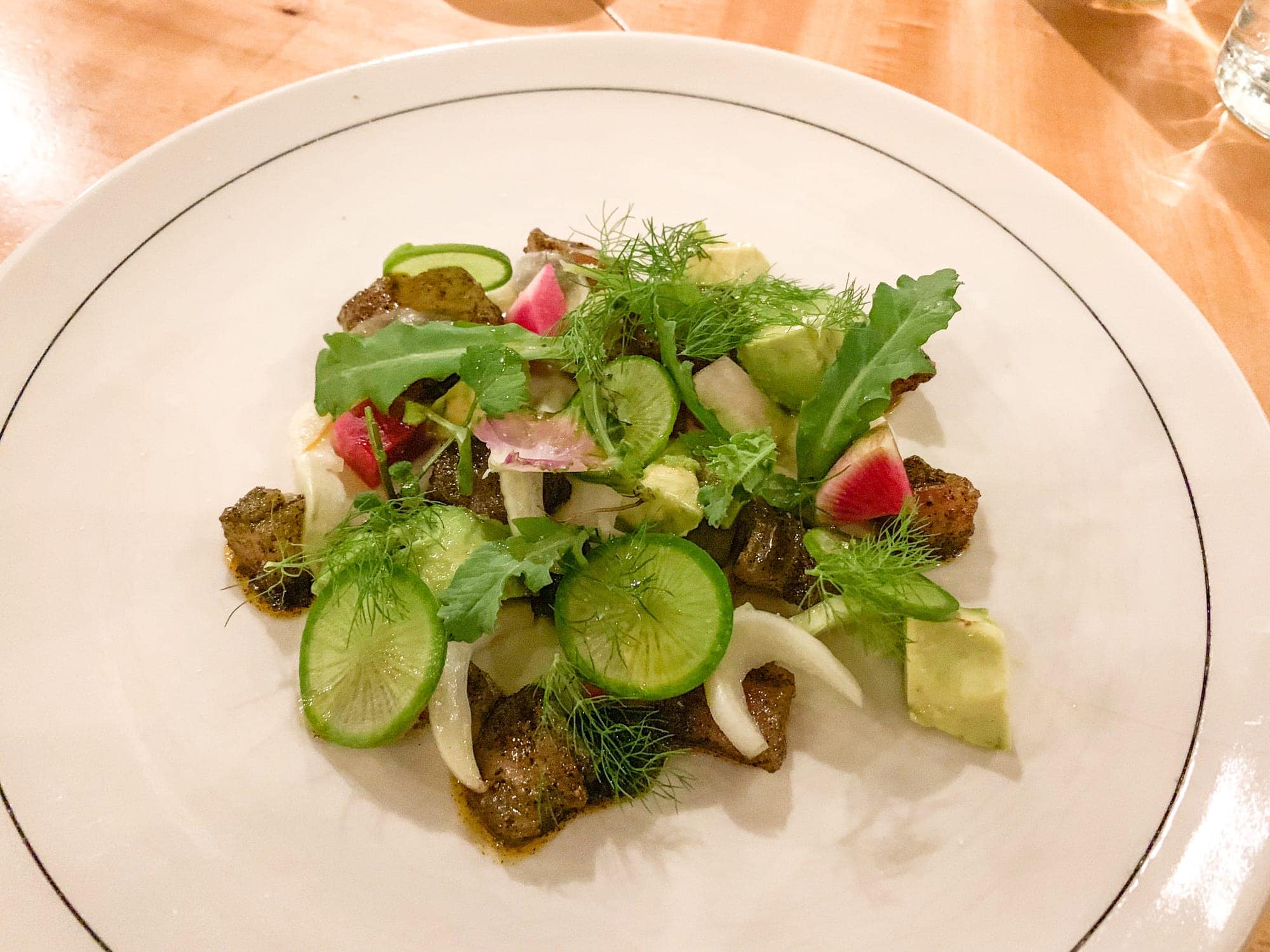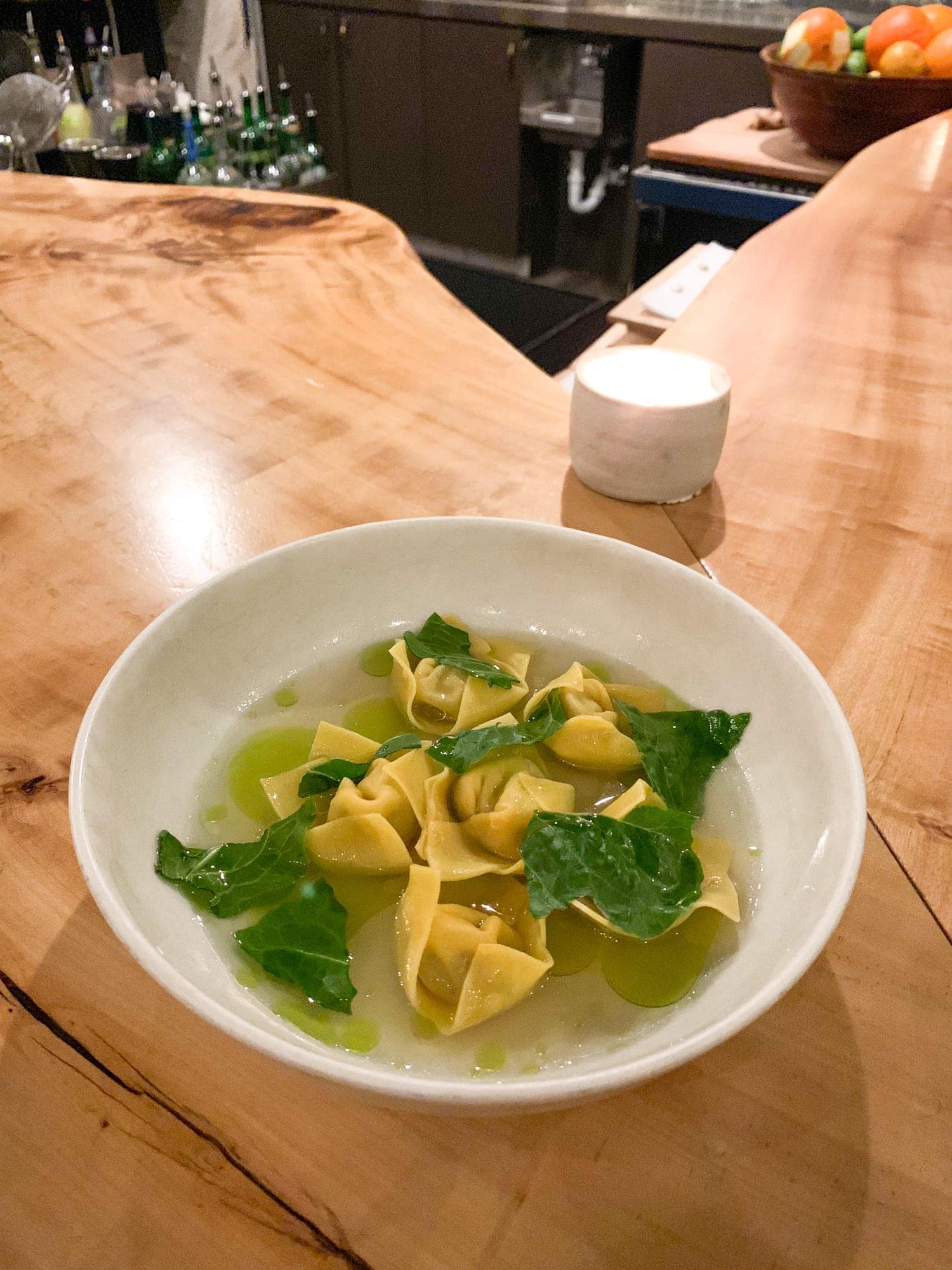 "White sonoran was the original flour that Mexican sonoran tortillas were made with...It has a high gluten content and this slightly fungal note to it."

Chef Fink, Food & Wine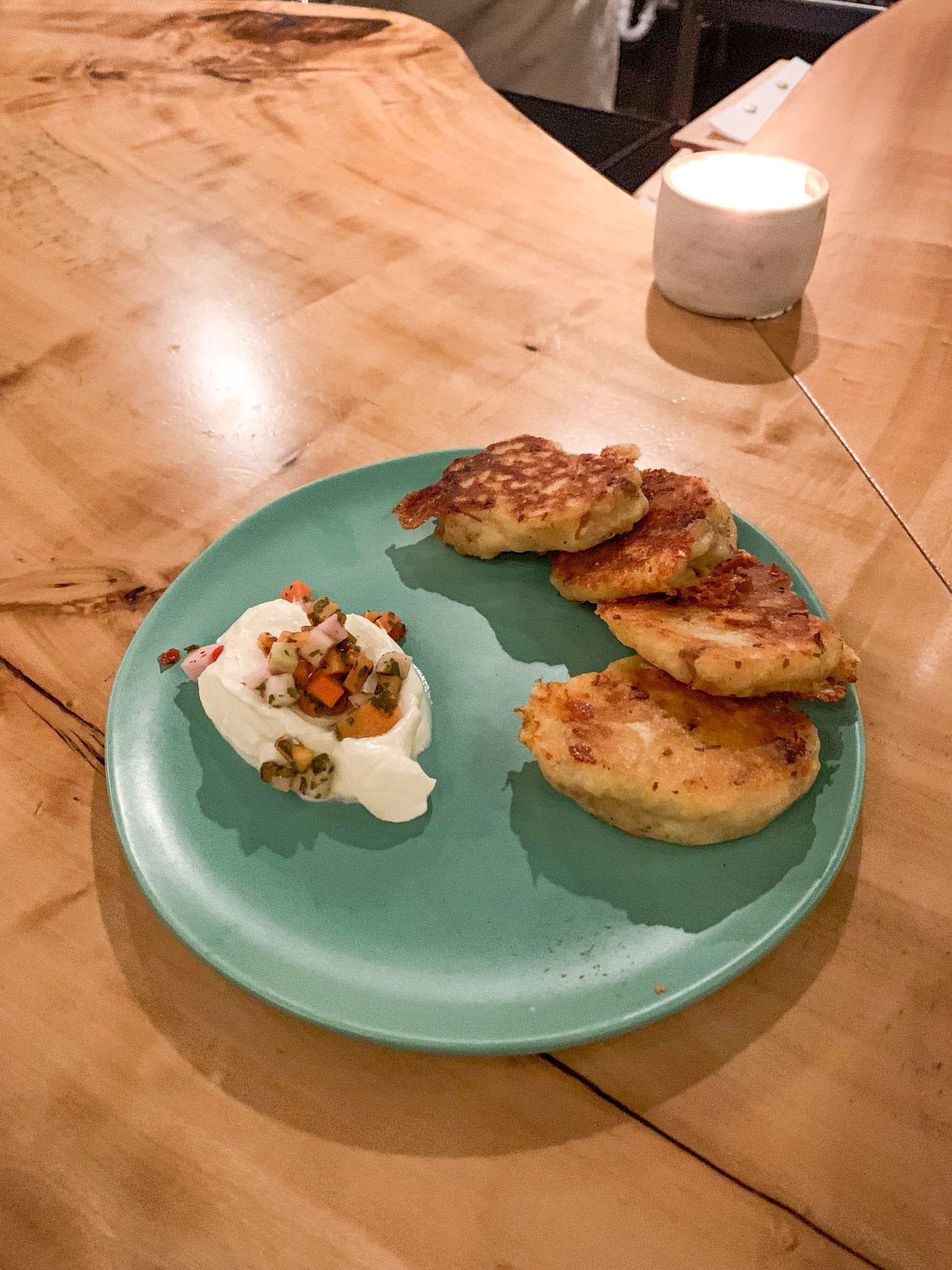 The Johnny Cakes are a signature dish, be sure to try them!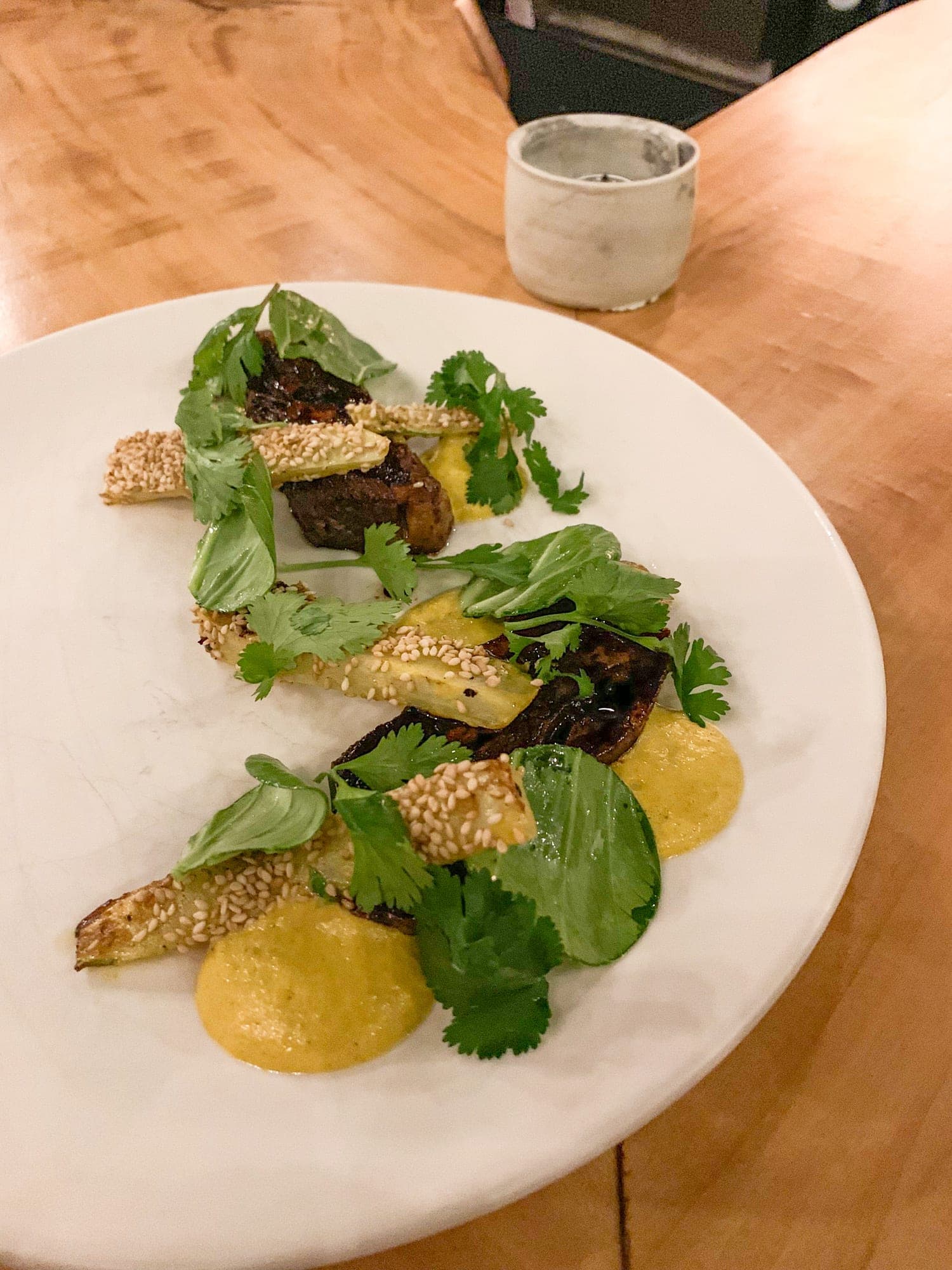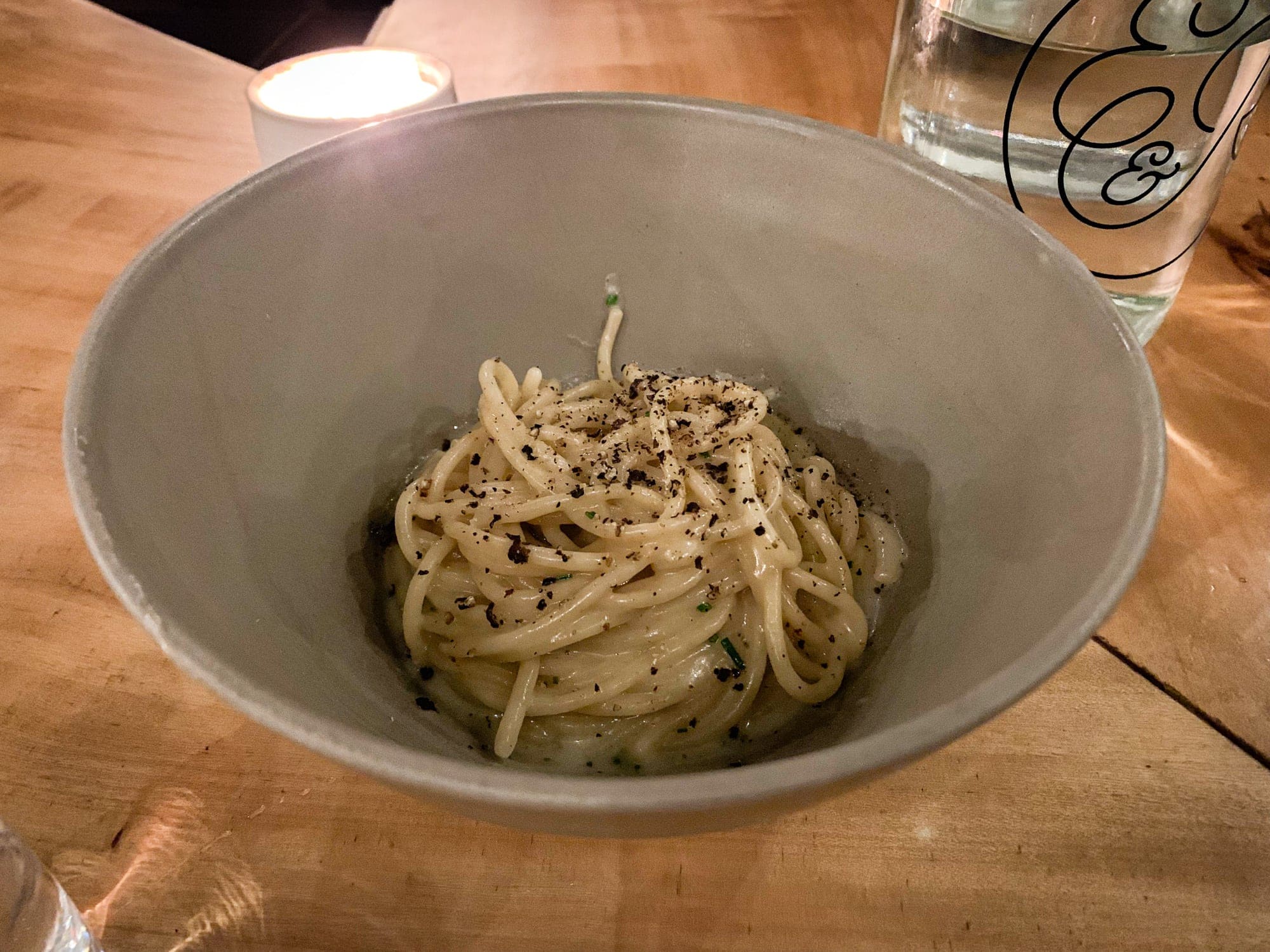 The Emmer & Rye rendition of Cacio e Pepe is a signature pasta dish often shared by diners on Instagram.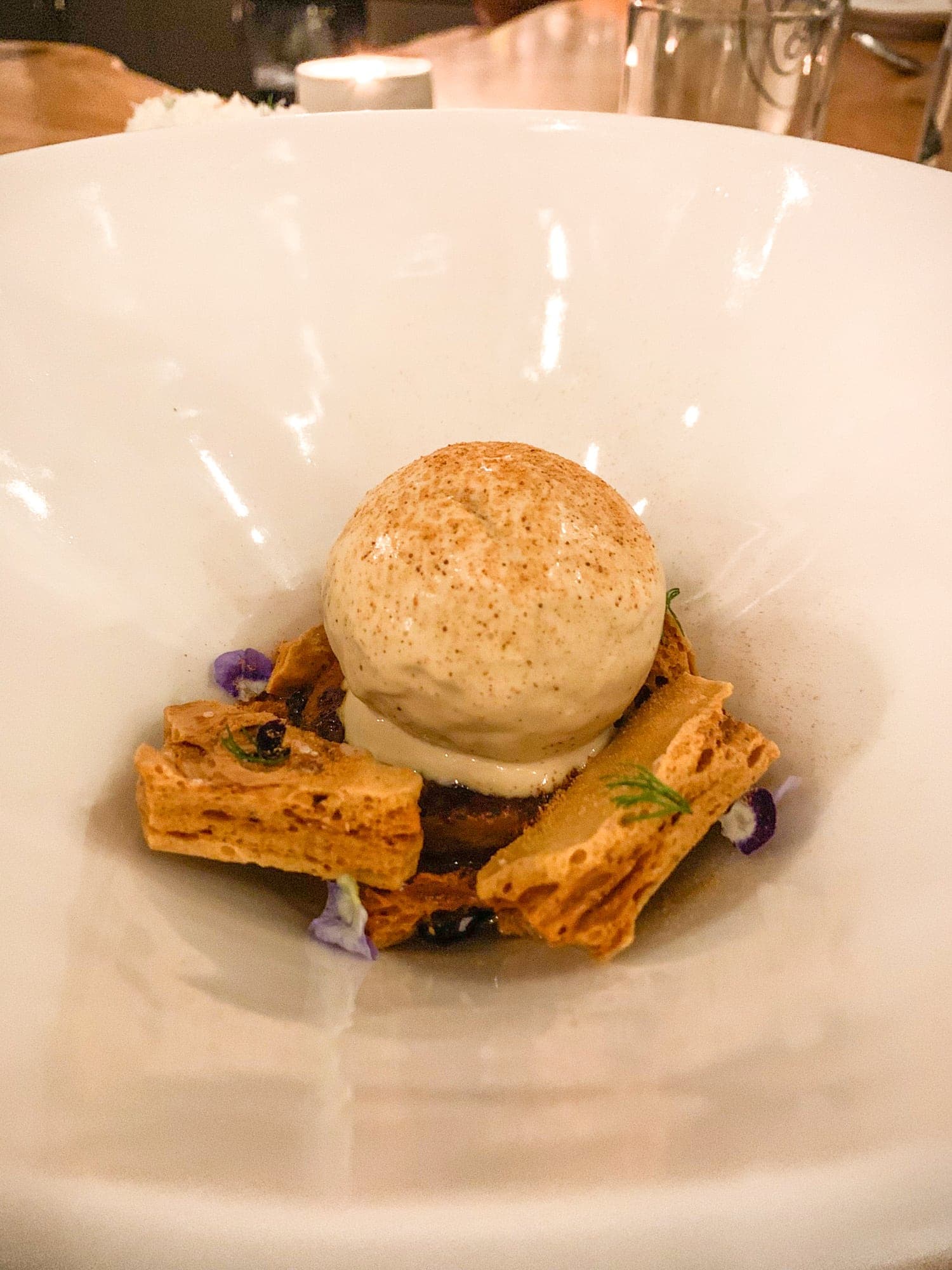 I knew we were in good hands with dessert when I saw this dish come out. Chef Tavel Bristol-Joseph sources all the ingredients for desserts from Texas, except the cacao for chocolate.
Whenever I see honey or honeycomb incorporated into a dessert, I'm drawn to it. The bees (and beekeepers) need all the love and support we can give them.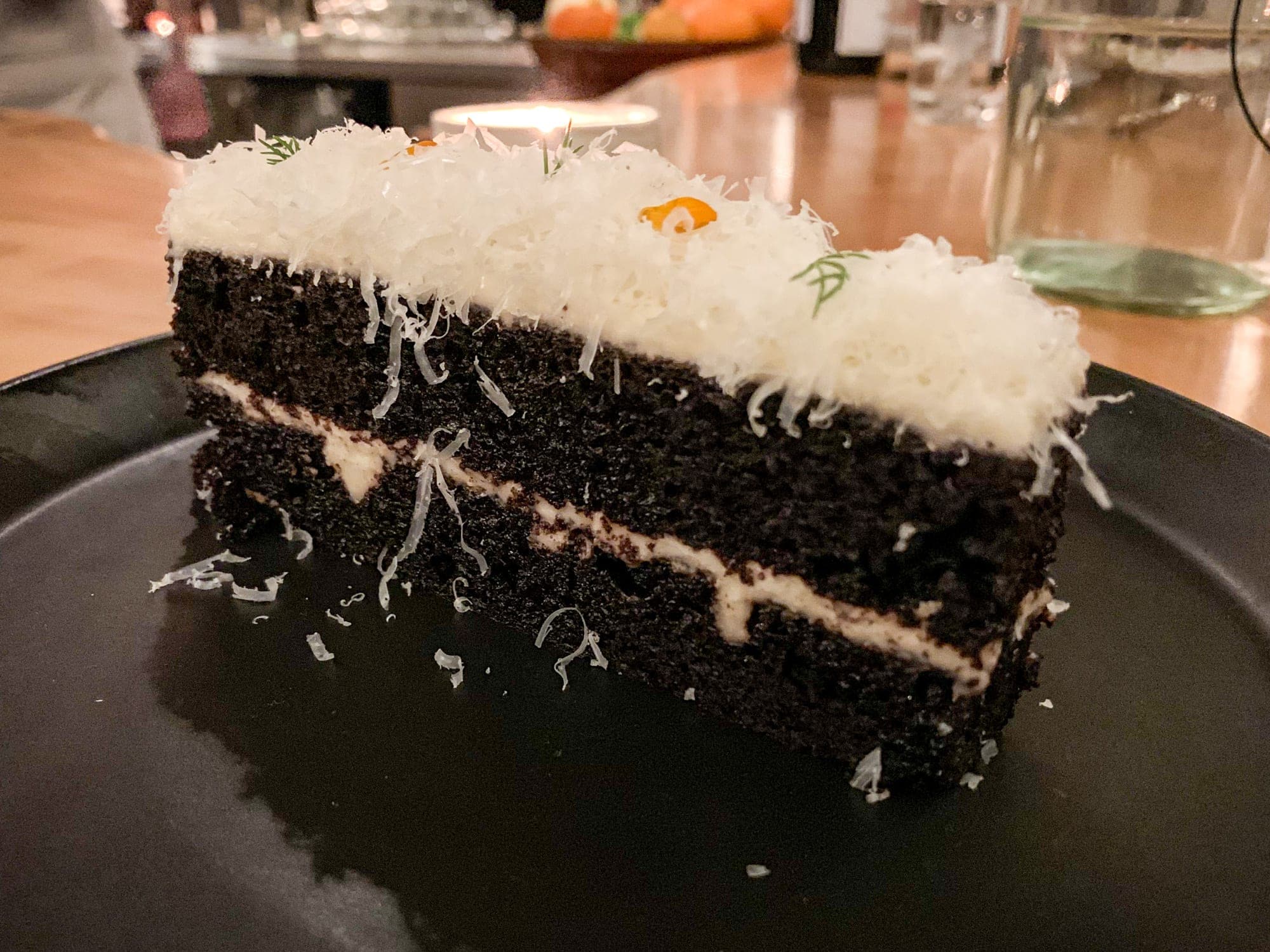 Rich chocolate cake made from Texas-grown buckwheat. What's not to love?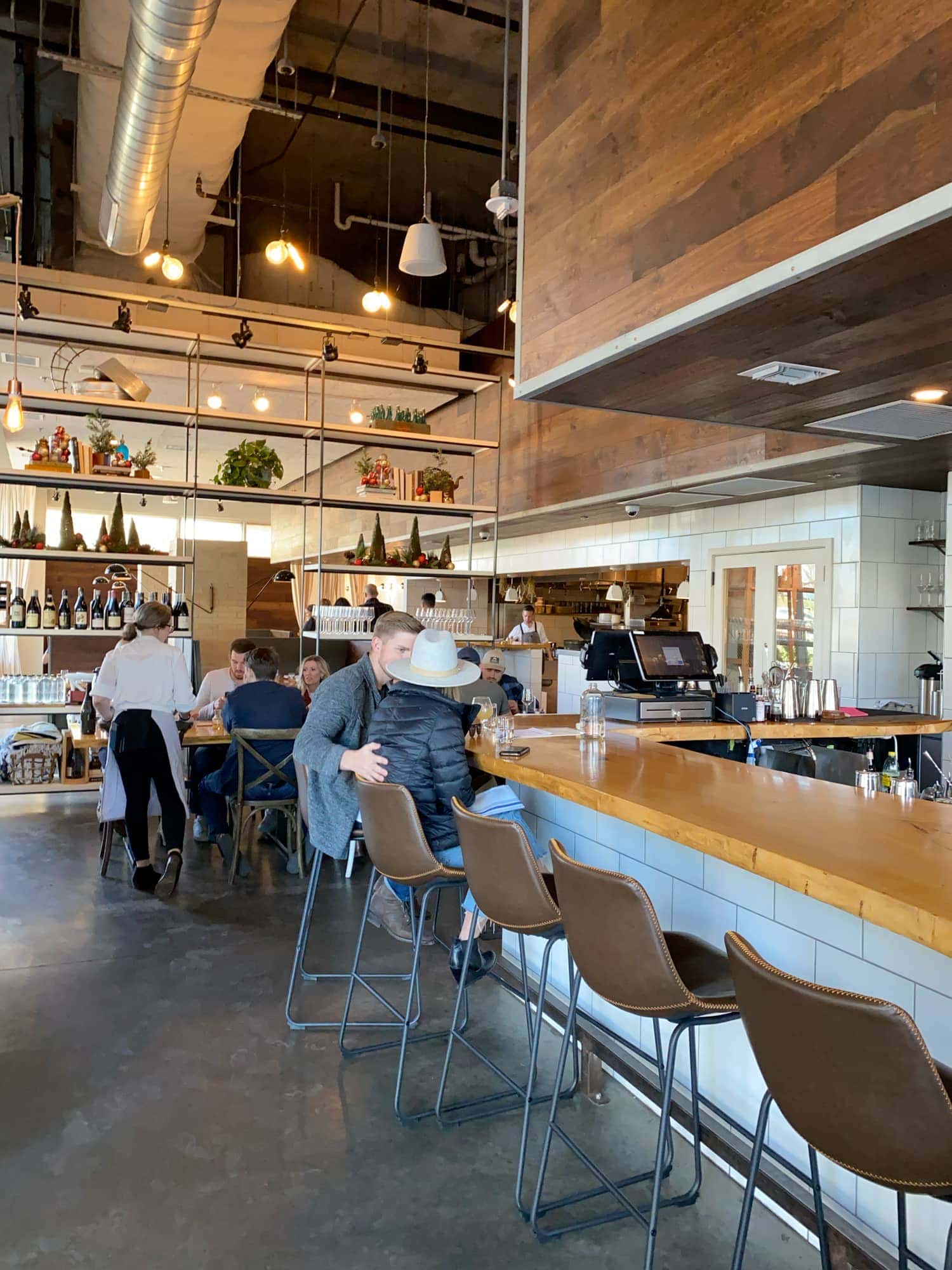 Located on the ground floor of the SkyHouse apartment building, the interior of Emmer & Rye is modern and reminiscent of what I saw in Scandinavia.
Bare concrete floors and white tile walls are softened slightly by wood on the bar and walls.
I like the aesthetic, but it feels a little too cold—the staff's friendliness help compensate.
Related: Hestia: Chef Kevin Fink's Live Fire Experience
Brunch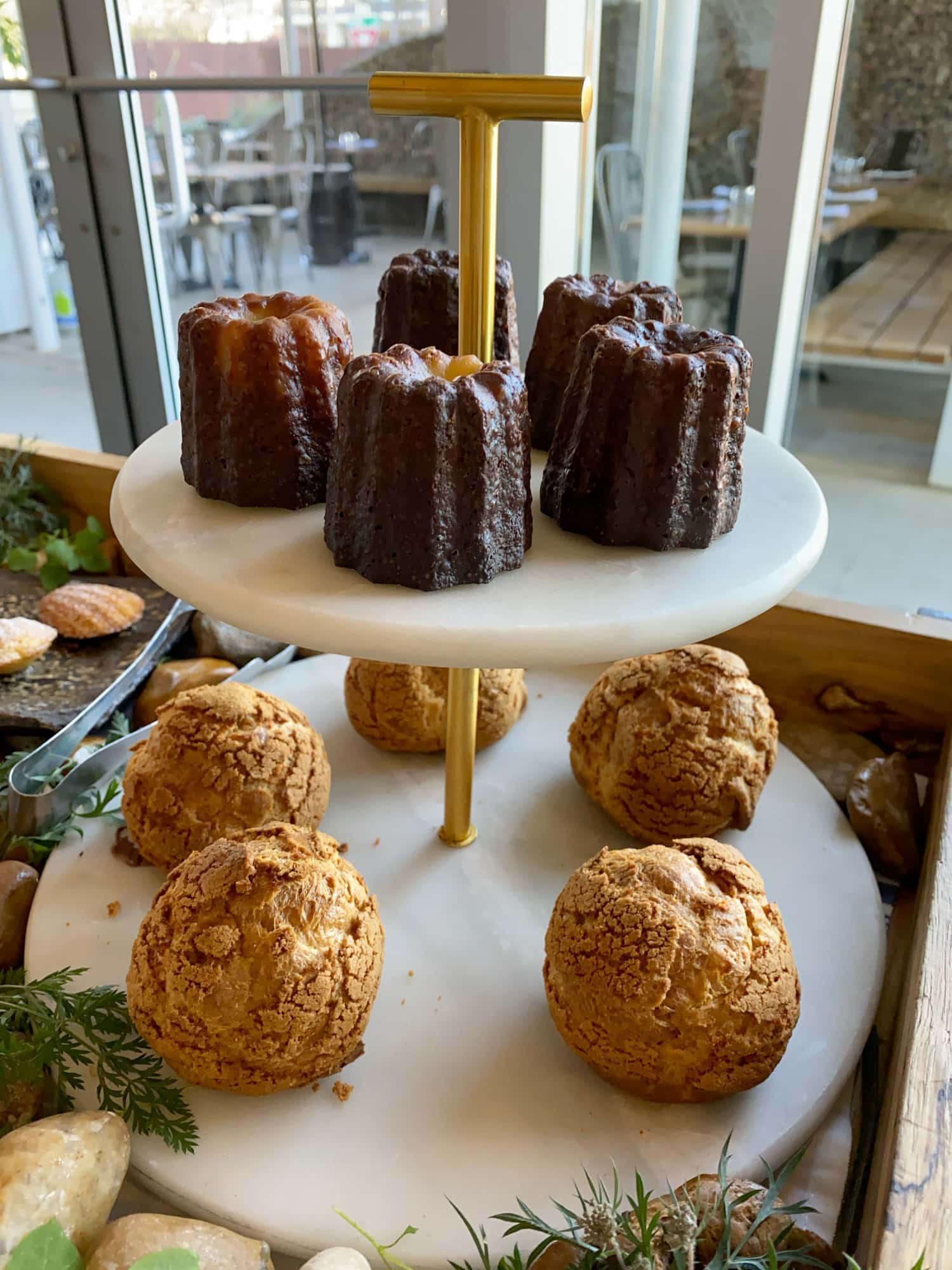 It was a little over a year before I made it back, this time for brunch on the first Sunday of 2020. A reservation for four ensured a table this time.
Emmer & Rye offers a seasonal brunch. We were there on the last day of their French-themed Bistro & Bubbles menu.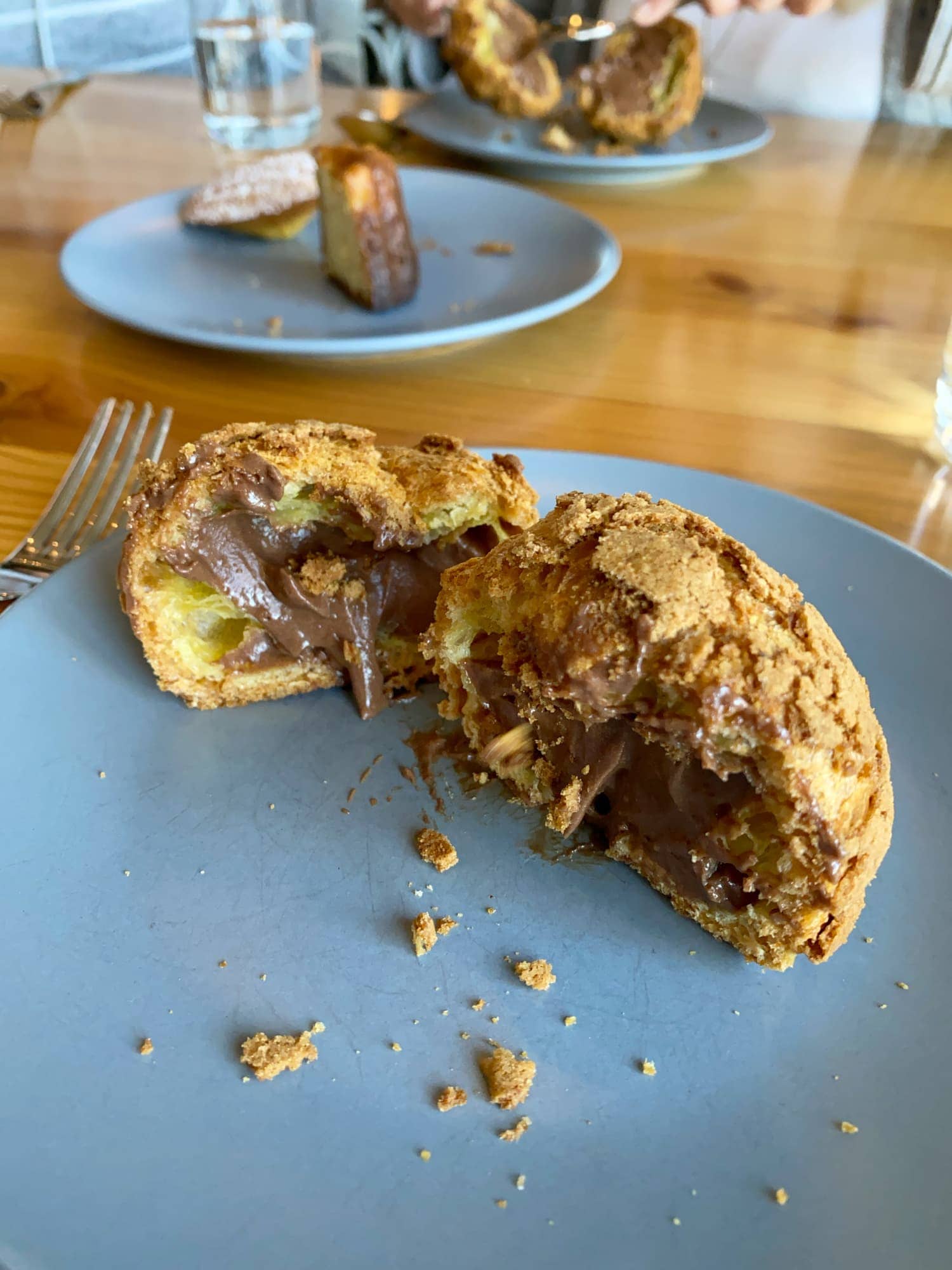 The dim sum cart rolled by us after our server took our order.
I liked that they didn't waste any time, and we could immediately get our hands on some fresh pastries while we waited for our mains.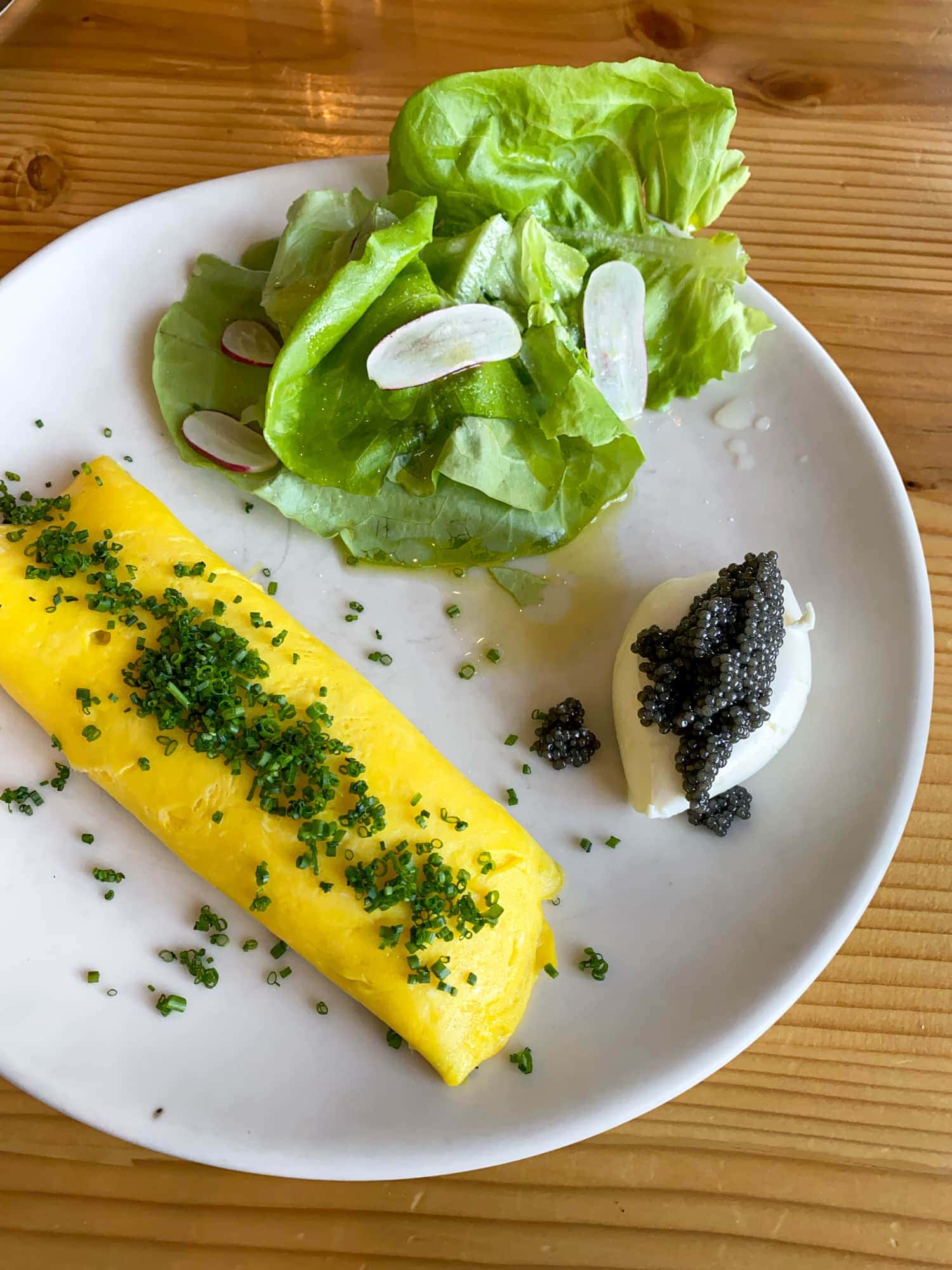 My French omelet was perfectly cooked. The egg was light and airy, topped with chives. Caviar was extra, but I thought the plate could use a luxurious touch.
Main dishes for brunch cost between $13 to $24.
Related: Best Brunches in Austin
Plan Your Visit
Website: emmerandrye.com
Address: 51 Rainey St., Suite 110, Austin, TX 78701
Cost: Snacks from the dim sum cart are under $10. The rest are priced around $13 to $24 per plate, with desserts about $10 apiece.
Dress: Casual
Reservations: Recommended