At The Original Ninfa's on Navigation Boulevard in Houston, Texas, the tacos al carbon (beef fajitas) are the star of the show.
It was here, in 1973, following the death of her husband, that "Mama" Ninfa Laurenzo began serving grilled skirt steak in handmade flour tortillas; she sold 250 fajitas on the first day alone.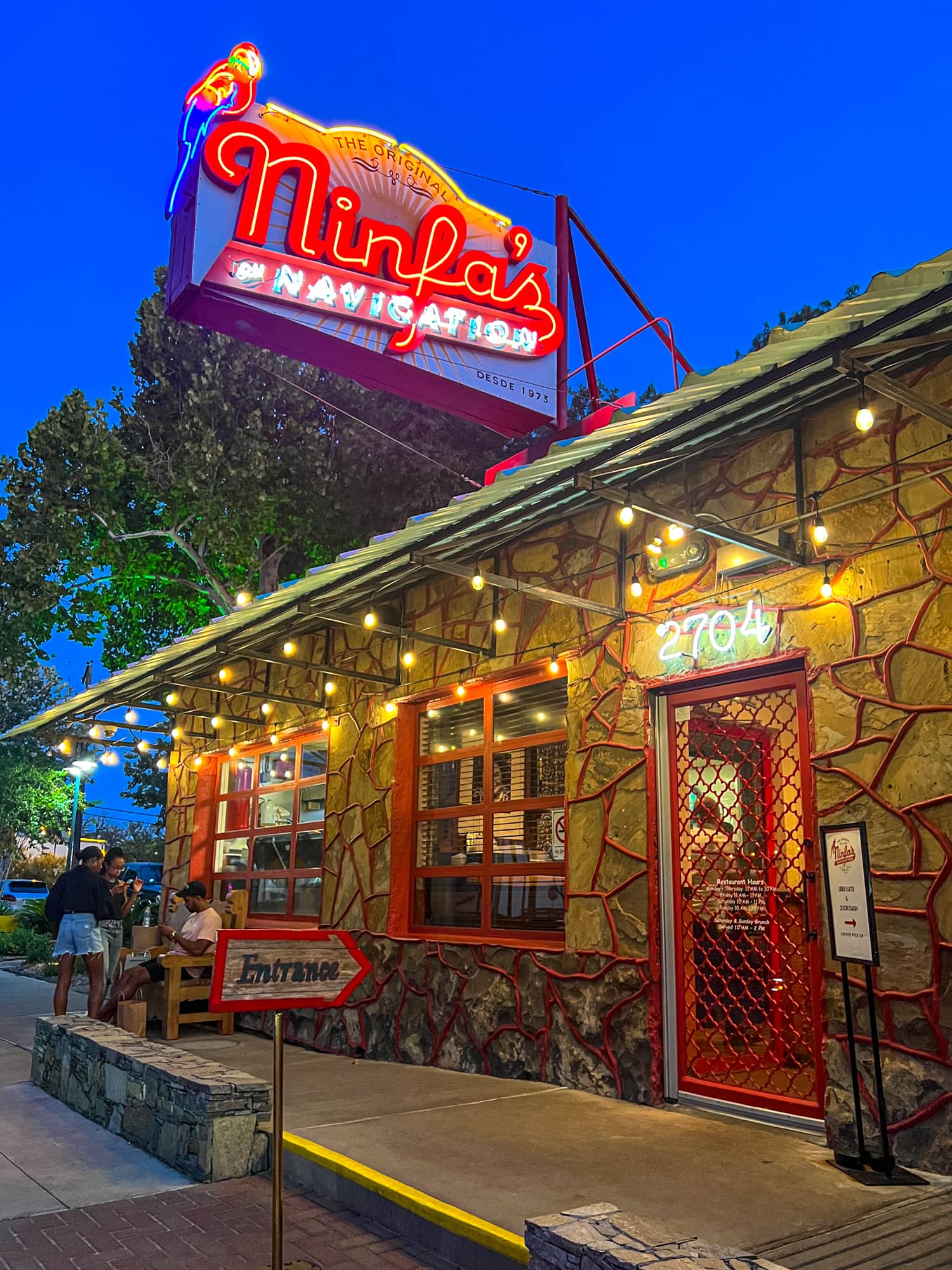 Her approach to making fajitas caught on, and what began at her humble 10-seat Houston restaurant became a staple of Tex-Mex cuisine everywhere.
Early fans included the likes of John Travolta, Rock Hudson, and Michael Douglas.
Mama Ninfa, mother of five and, more broadly, to every diner to pass through her restaurant, passed away in 2001 at 77.
The Original Ninfa's was bought by Legacy Restaurants in 2005, and together with executive chef Alex Padilla, they've built on Mama's recipes and hospitality.
The restaurant group opened a new location in Houston's Uptown neighborhood in 2019, the same year The Original Ninfa's on Navigation was a James Beard Award semifinalist for Outstanding Restaurant.
Other restaurants still use "Ninfa's" in the name, as Mama Laurenzo had worked to expand the business during her life.
My first experience at a Ninfa's restaurant was in Waco, but from a legal standpoint, it's not associated with The Original Ninfa's.
Dining at one of Houston's most beloved restaurants was a priority for me on my first trip to H-town. Read on for my experience and what you can expect.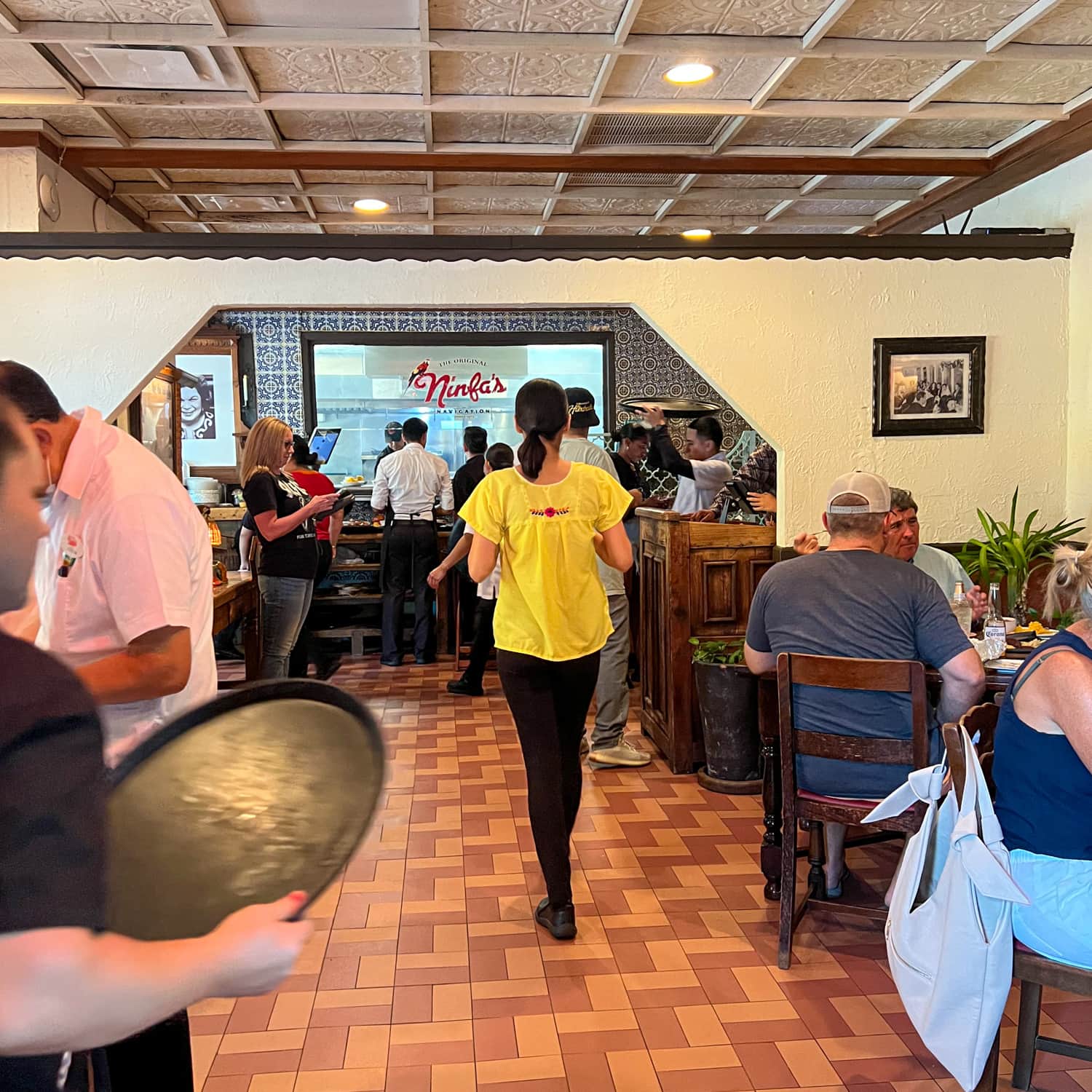 Dinner at The Original Ninfa's
Kel and I arrived by rideshare at The Original Ninfa's on Navigation around 6:45 p.m. on a Saturday. I was glad I made a reservation, as the place was packed.
The host stand was in the middle of the action — a kitchen window was to our left, surrounded by blue and white tiles, with a portrait of Mama hanging prominently. The original dining room to our right had no more than four or six tables.
The hostess directed us to pass through the original dining room and wait next to the bar. I did my best to lean against a window, so I didn't feel in the way, but it was tight.
Thankfully, we were only there for about five minutes before we could be seated at a table in the middle of the room with the bar. In addition to the indoor dining, there were several covered patios.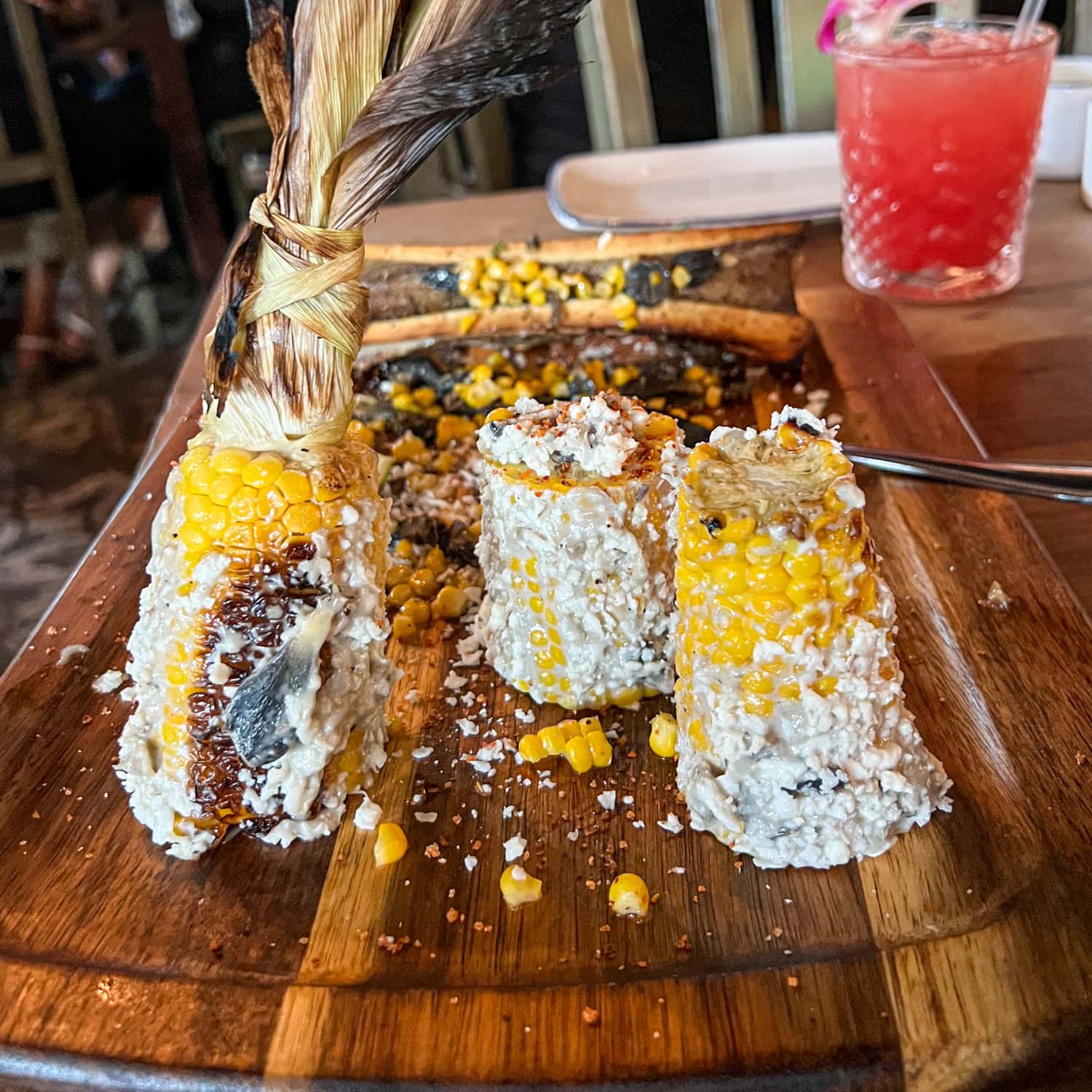 Appetizer and Drinks
We nibbled on house-made tortilla chips and salsa while reading over the extensive menu.
We got a pair of margaritas to awaken our taste buds, but my watermelon marg turned out to be a little too sweet.
For an appetizer, we shared one of the chef's specials, Elote Loco — Mexican street corn on the cob, with Huitlacoche aioli, cotija cheese, and bone marrow on the side.
I'd never seen bone marrow served with street corn. We each scraped the gelatinous marrow out of the bone and onto the corn before digging in.
You could cut off the corn kernels with a knife and eat them with a fork, but where's the fun? I'd rather make a mess; we've got napkins.
Besides, The Original Ninfa's on Navigation was so busy that it wasn't like anyone was paying attention!
Other tasty starters for lunch or dinner include fresh guacamole and chips, chile con queso (spicy cheese and pepper dip), queso asado (baked panela cheese with chiles), queso flameado (melted cheese and chorizo casserole, prepared tableside), ceviche, and nachos.
Related: Brisket at Truth BBQ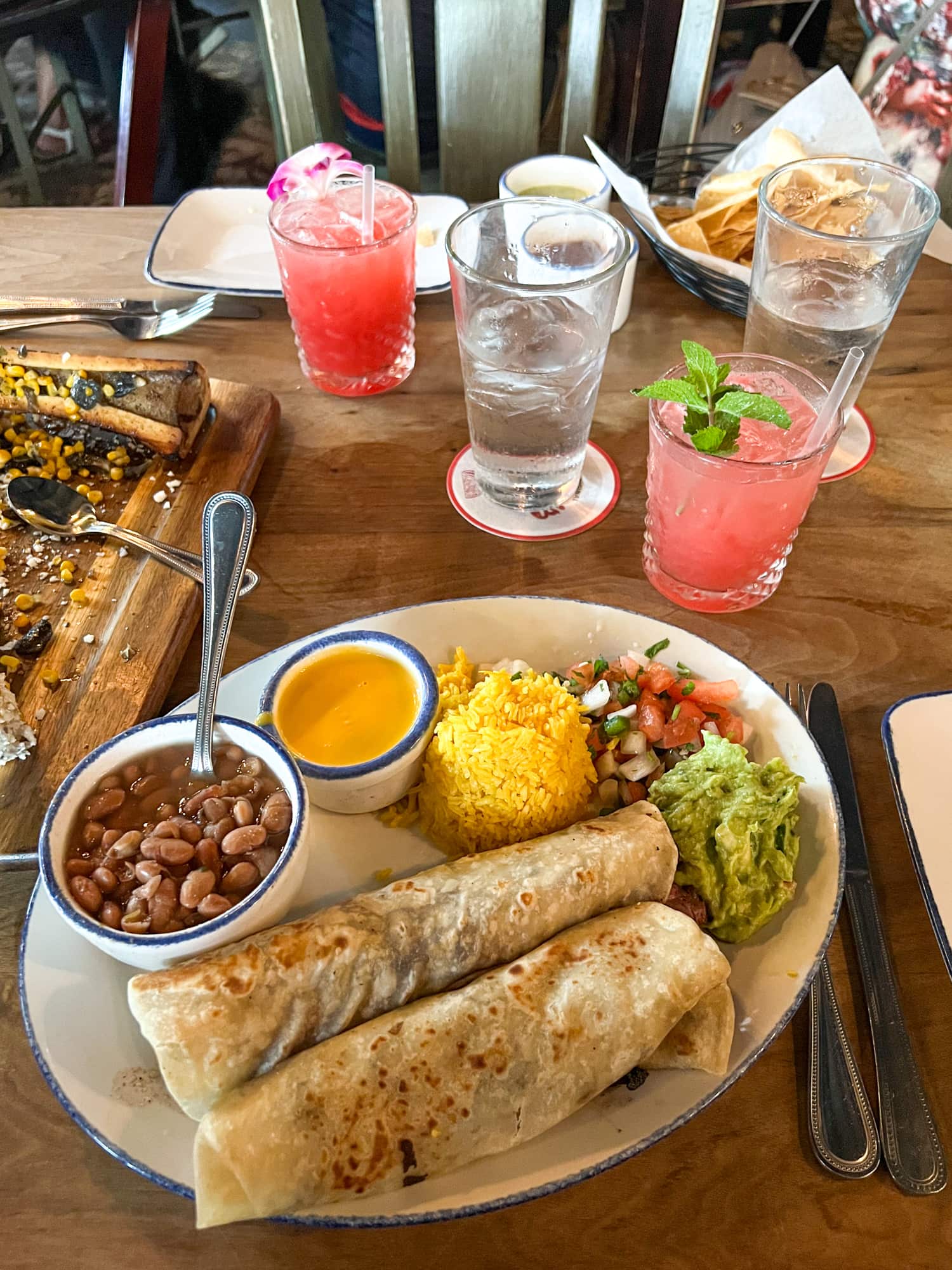 Beef Fajitas
I'd typically order chicken fajitas over beef, but it was a given we'd get the latter in the house that Mama built.
You can order one taco a la Ninfa with beef for $18 or two for $26. We ordered two, thinking we'd always be able to order more, but it wasn't necessary.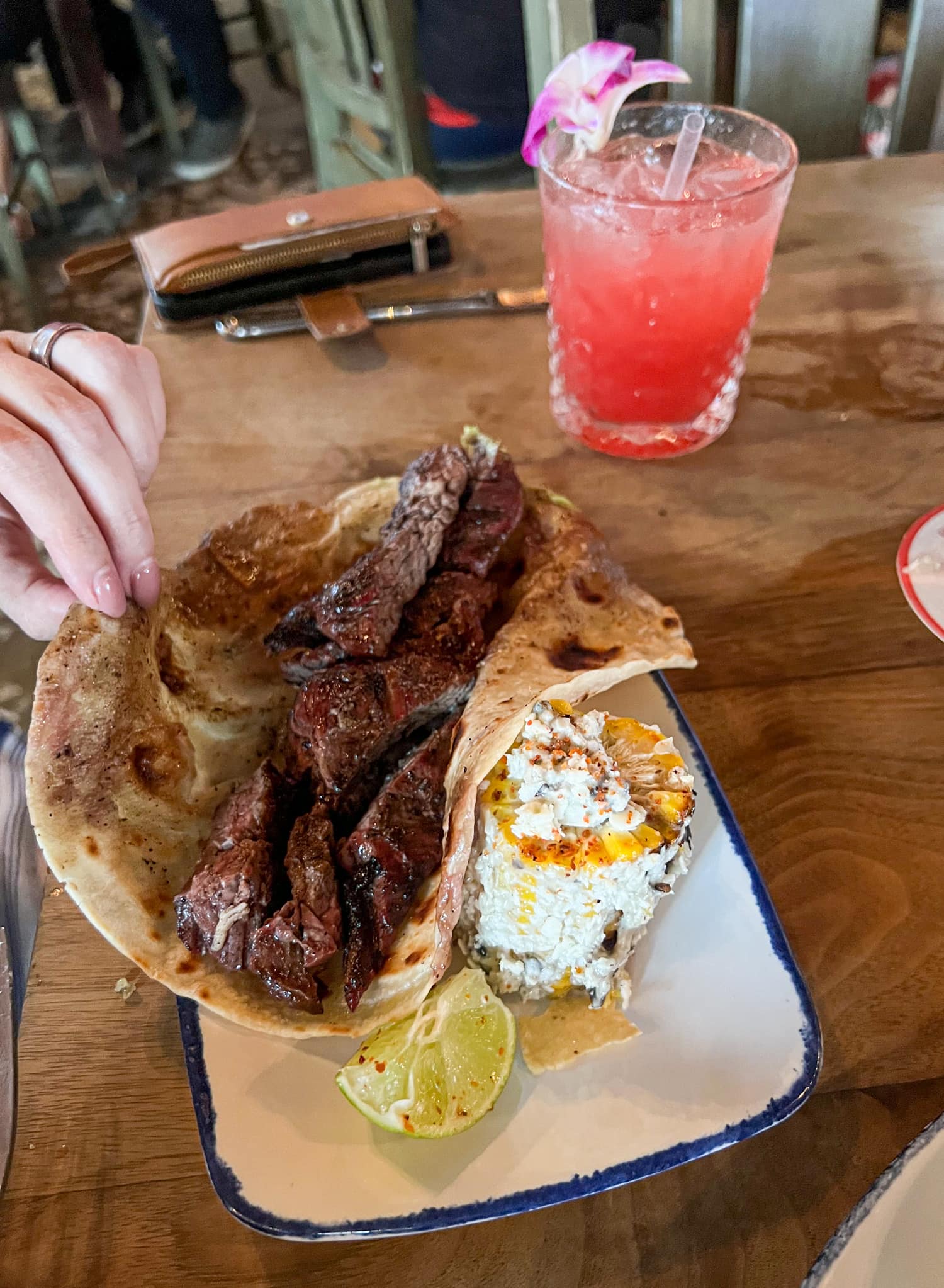 A plate with two giant beef fajitas arrived, along with sides of pico de gallo, guacamole, chile con queso, rice, and beans.
We were blown away by the generous pieces of chargrilled sliced steak stuffed in each fajita. A handmade flour tortilla was the ideal delivery vehicle.
Additional entrees at The Original Ninfa's on Navigation include handmade beef brisket tamales, enchiladas, tacos, fajita plates, and even a fajita burger. Shrimp Diablo, salmon with a mole spice rub, and stuffed peppers are a few of the others.
Related: Best Restaurants in Mexico City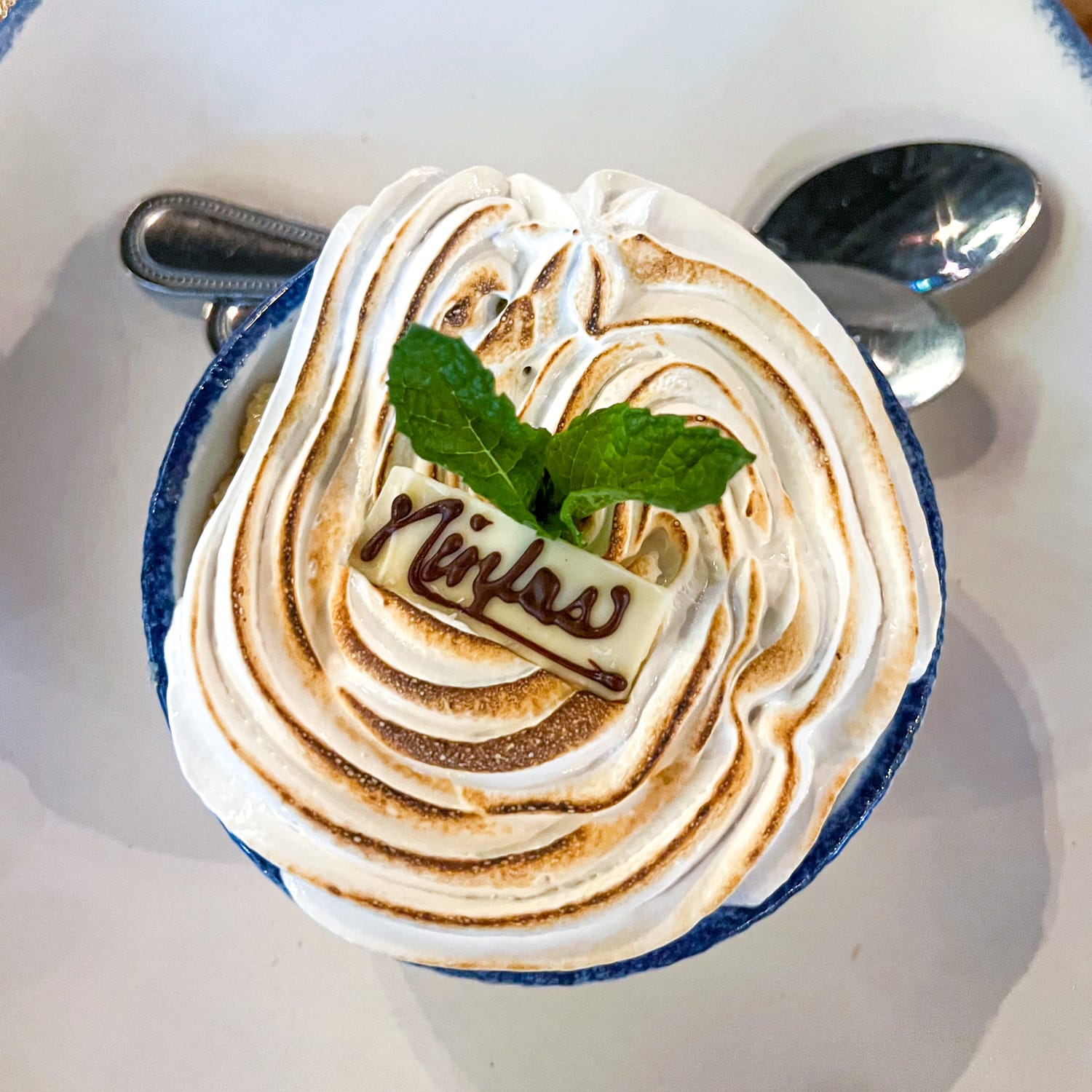 Dessert
The dessert menu includes Kahlua flan, tres leches cake topped with flambeed marshmallows, Mexican vanilla gelato, and Mexican chocolate cake.
They all sounded appetizing, yet it was the tres leches cake Kel loves. I've always enjoyed it, too, but I've been eating more of it since we met.
The dessert was supersized like everything else at The Original Ninfa's on Navigation. Even between the two of us, we couldn't finish it.
Despite the hustle and bustle of Saturday service, we received all our food and drinks promptly. Altogether, the history, food quality, portions, and prices made for a fun night out.
Visit The Original Ninfa's