The Catalonia region of Eastern Spain, which runs from Barcelona to the French border, has long been home to world-renowned restaurants.
It first entered my consciousness in 2011 when Anthony Bourdain featured Chef Ferran Adria's El Bulli (now closed) outside the town of Roses on Season 7, Episode 12 of No Reservations.
Unfortunately, the episode at the world's best restaurant at the time was happening just before it closed its doors for good.
I and many others would never have the opportunity to go. However, other restaurants in the region carried the torch.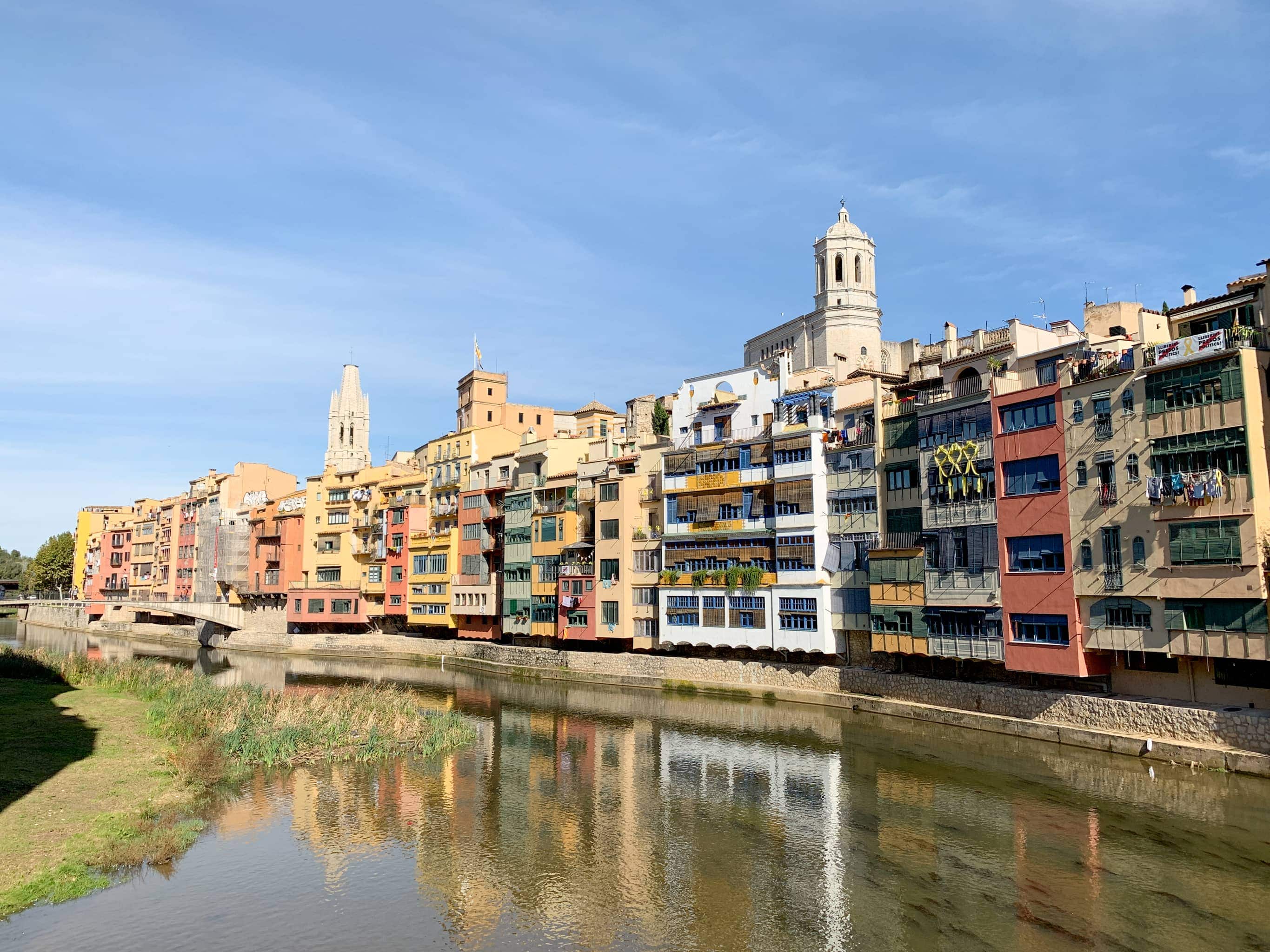 Among them is El Celler de Can Roca, which has twice been named the world's best restaurant (and ranked #2 on 2018's list after previously ranking #1 in 2015).
Of course, which such accolades, it's almost impossible to get a reservation.
Before my trip to Italy and Spain in Fall 2018, I checked, and the restaurant was booked nine months ahead.
Perhaps it was a blessing in disguise, as it saved me hundreds of dollars and led me to an exquisite dinner at Massana, a one-star Michelin restaurant in the heart of Girona.
Related: 15 Fine Dining Experiences to Remember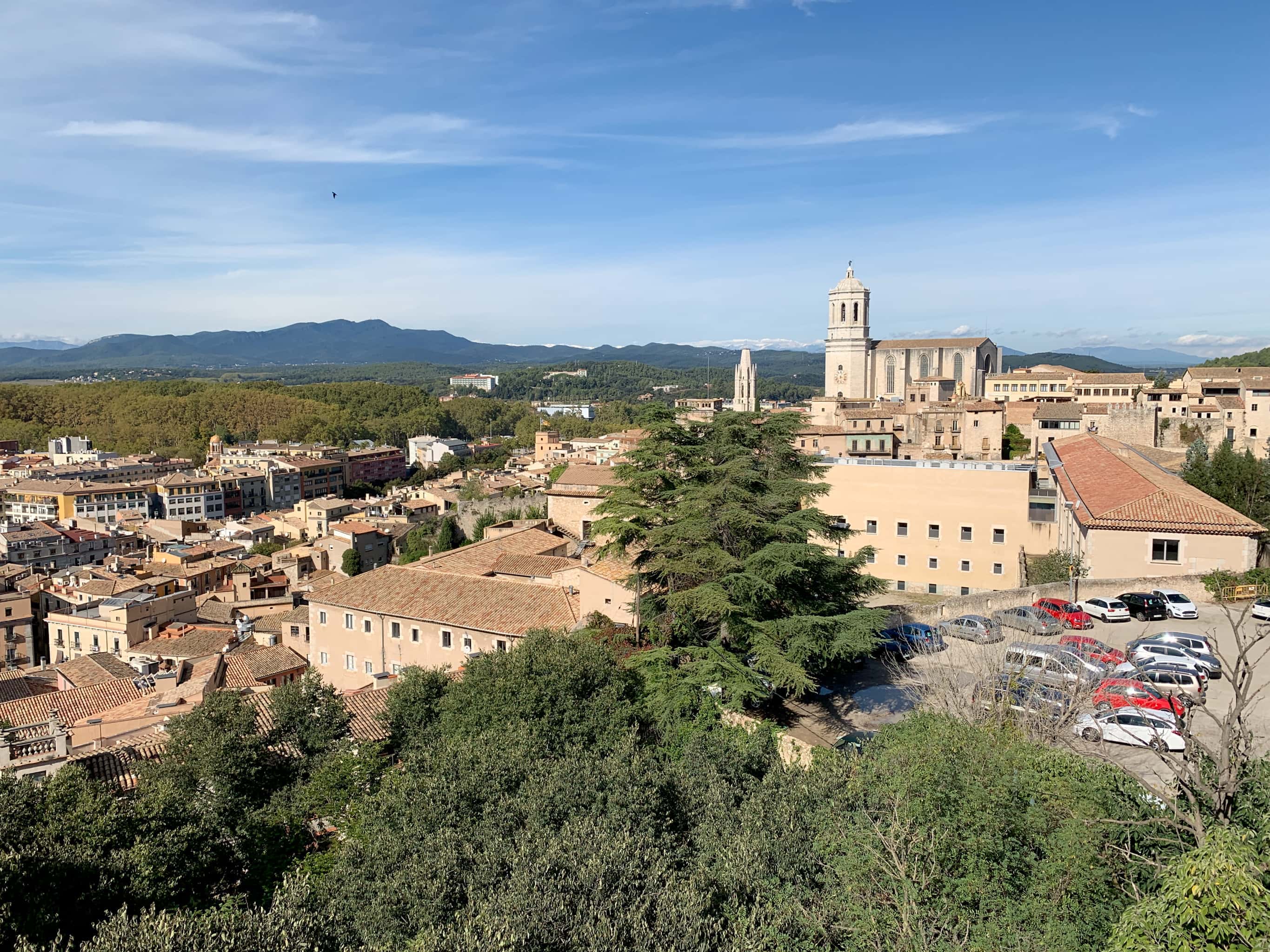 Re-Visiting Girona
My first trip to Girona was in 2012 as a backpacker attending a travel blogging conference.
The historic city, which would later be featured in Season 6 of Game of Thrones, was a wonderful host and backdrop for the event.
Afterward, I celebrated a birthday while discovering Catalan cuisine in Tossa de Mar during a press trip along the coast. I've had a soft spot for Girona and Costa Brava ever since.
Once I'd caught up with my friend Shannon over drinks at Paradiso Bar in Barcelona, I booked a room on Airbnb in the old town and made a lunch reservation at Massana.
I then hopped on the high-speed train that connects Barcelona to Girona in an hour for about $11 (€10).
Following a relaxing morning visiting locations featured in Game of Thrones (guided tours available through Viator), I made my way to Massana a few minutes before it opened at 1:15 p.m.
Massana Tasting Menu
Massana Restaurant is near a green, ivy-consumed overpass with a bicycle path running underneath it.
When the doors opened, I stepped into the elegant space and was promptly seated and presented with the menu by Chef Pere Massana.
The restaurant gained its first Michelin star in 2007, and my sumptuous lunch with touches of caviar, foie gras, and lobster would soon make it apparent why.
These photos are from the 9-course Gourmet menu I had on October 30, 2018.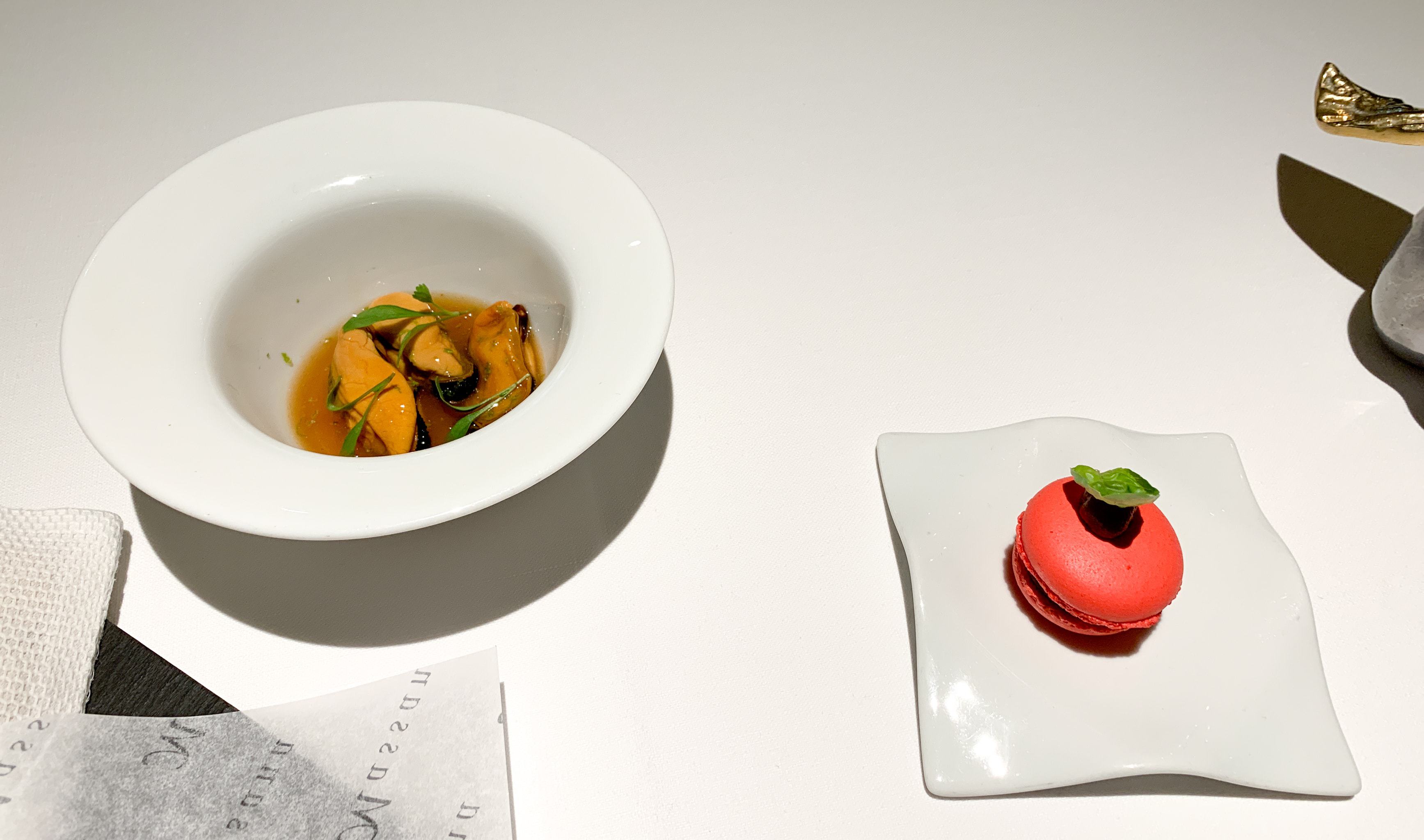 For much of my life, mussels (and most mollusks) never held much appeal; however, as I am increasingly presented with them in fine dining settings, I've discovered no reason to fear them.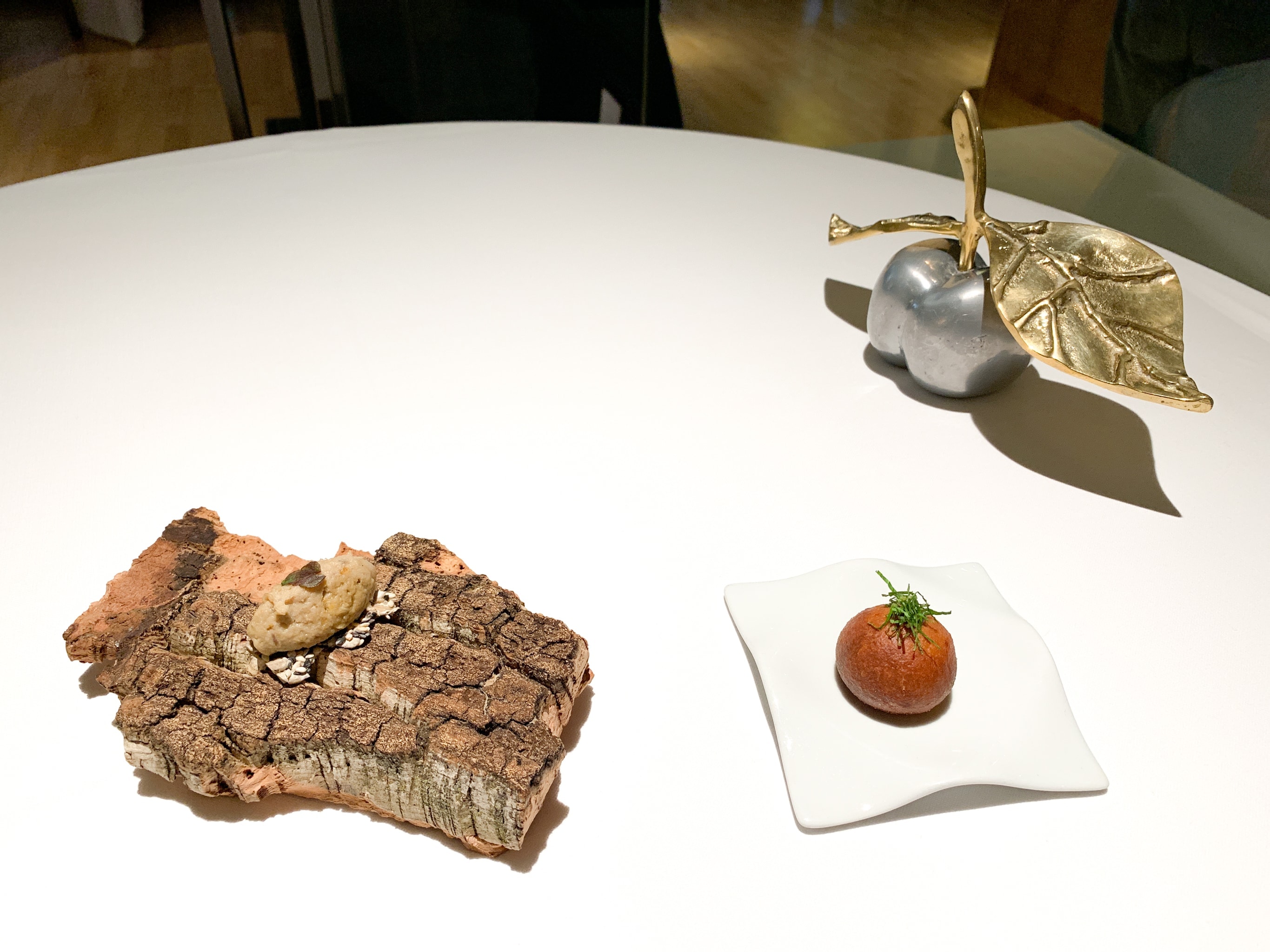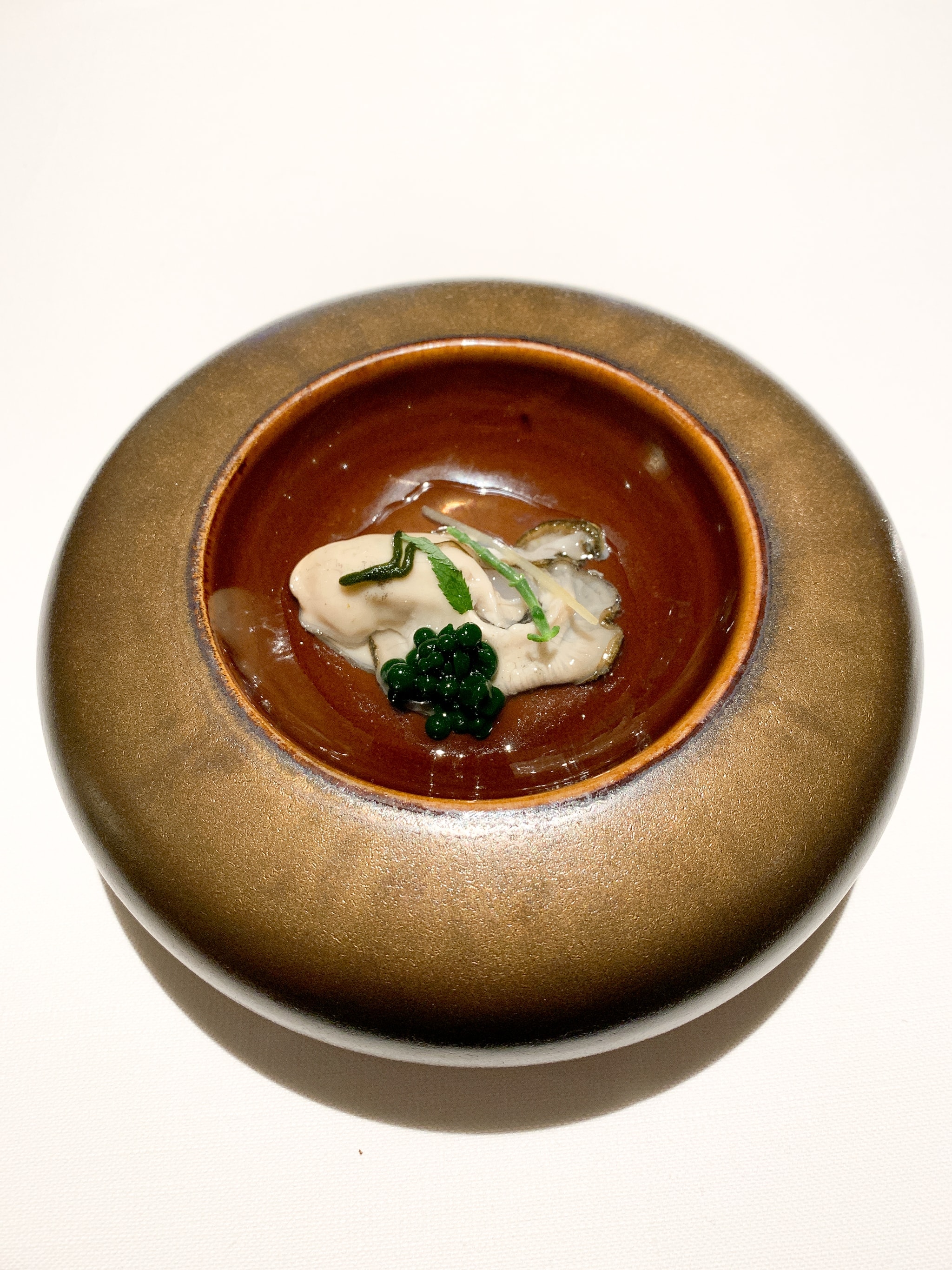 Like mussels, I wasn't a fan of oysters for much of my life.
It wasn't until I visited Arcachon Bay, France, in winter that I tasted a memorable oyster fresh from the sea.
Now, whenever I see them on a tasting menu, I'm reminded of that "ah ha" moment.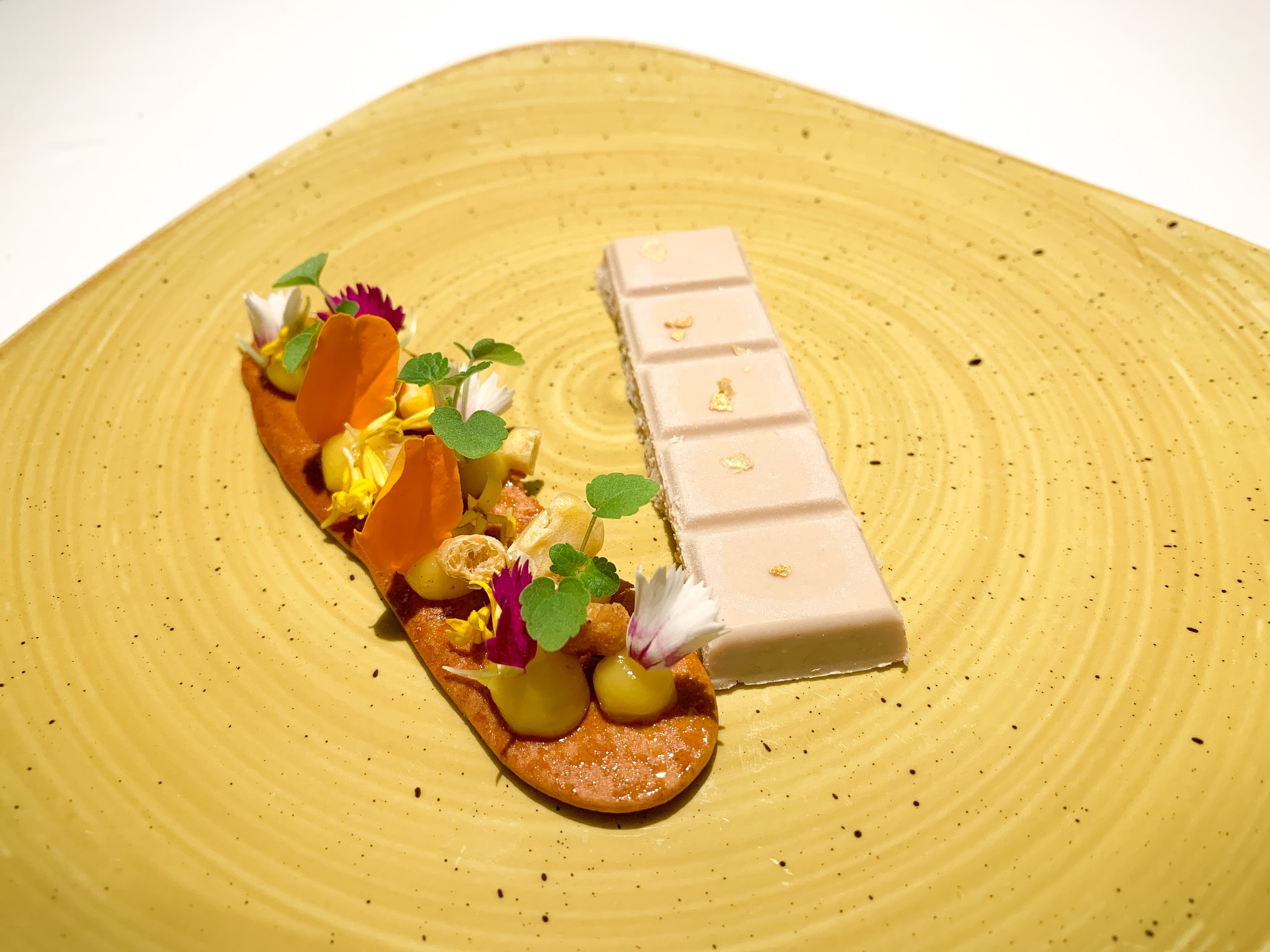 One of my favorite courses in the meal was this dish, which offered a contrast in textures between the crunchy sweetbread and the silky smooth foie gras with flecks of gold.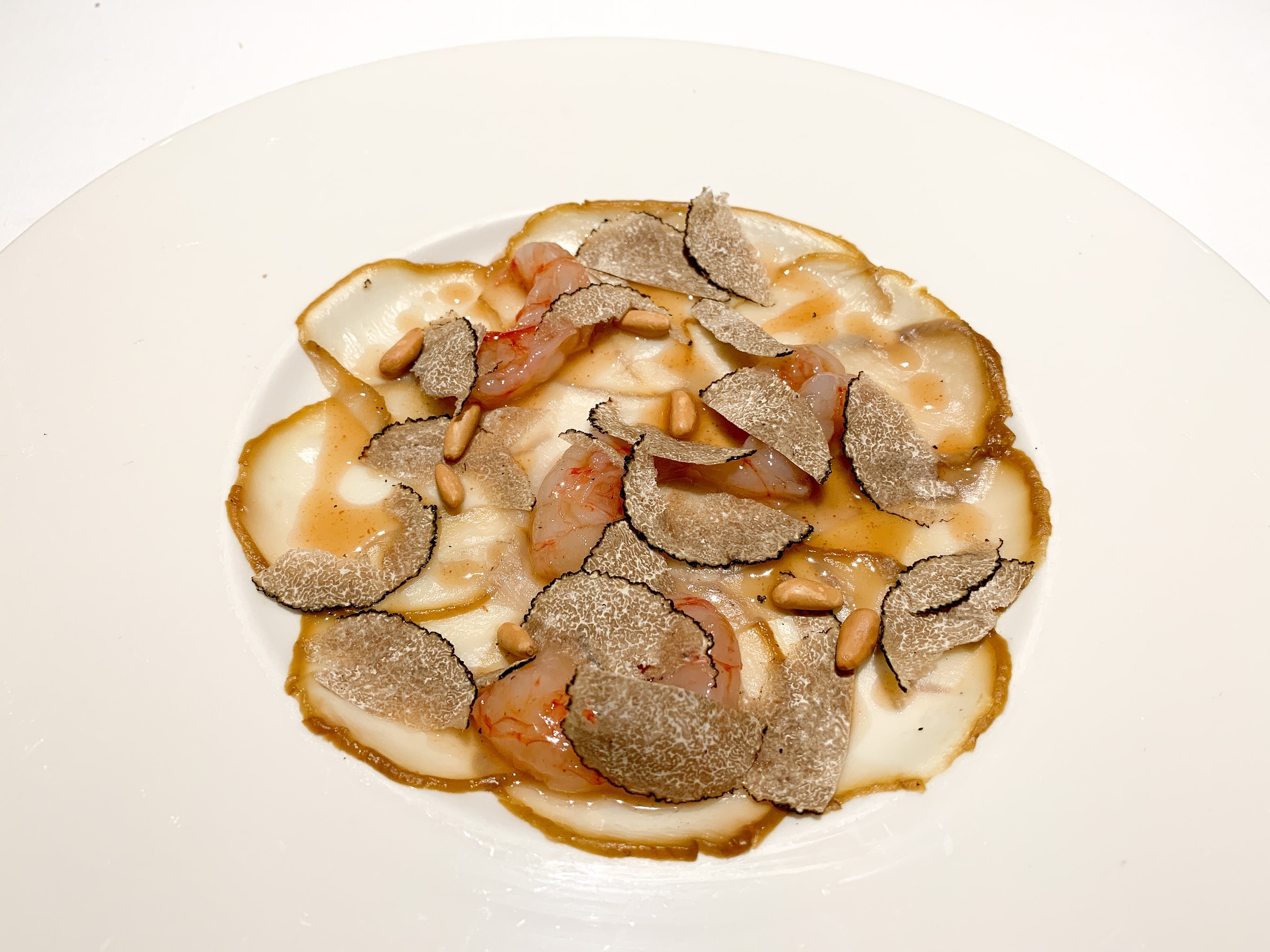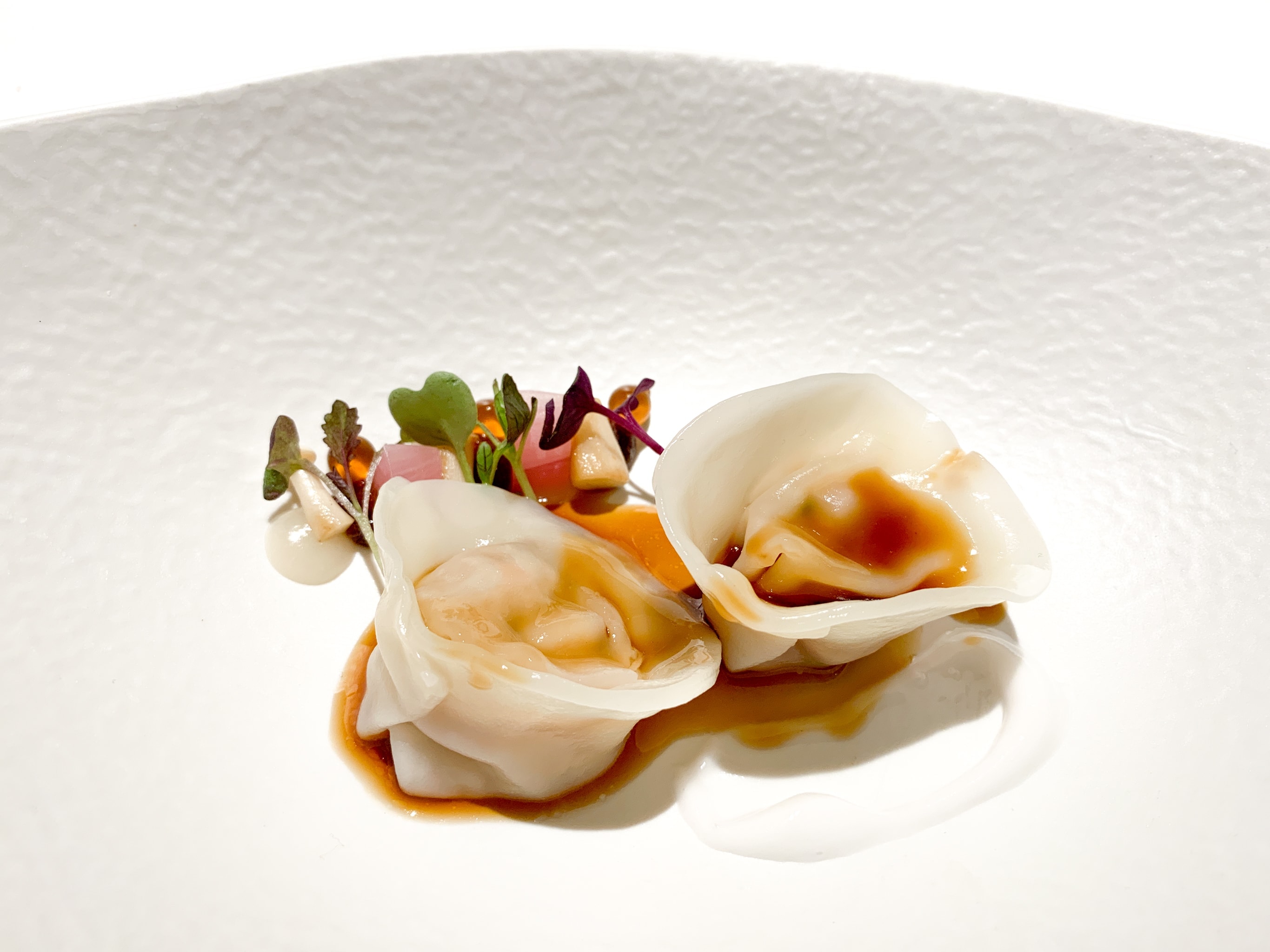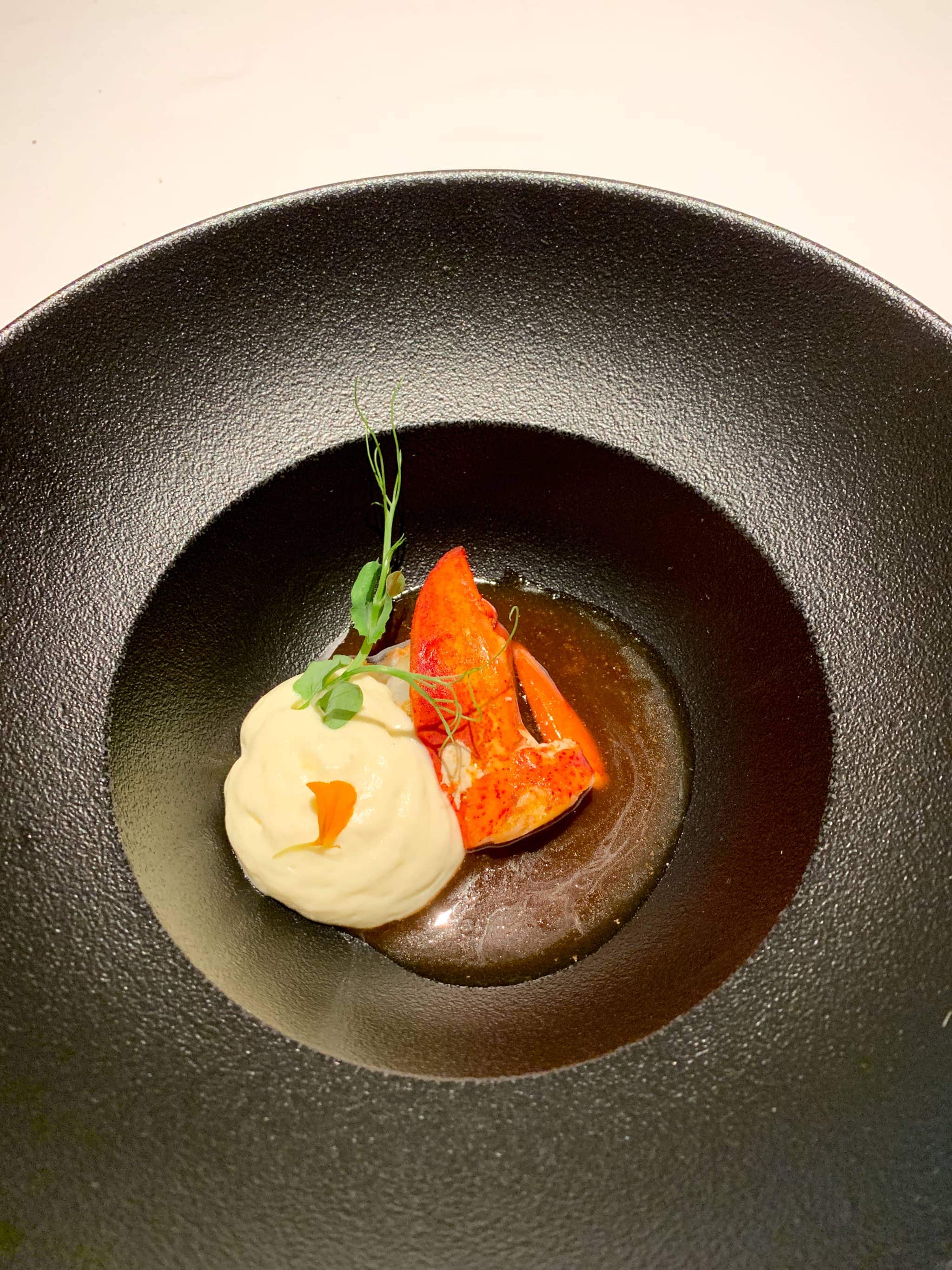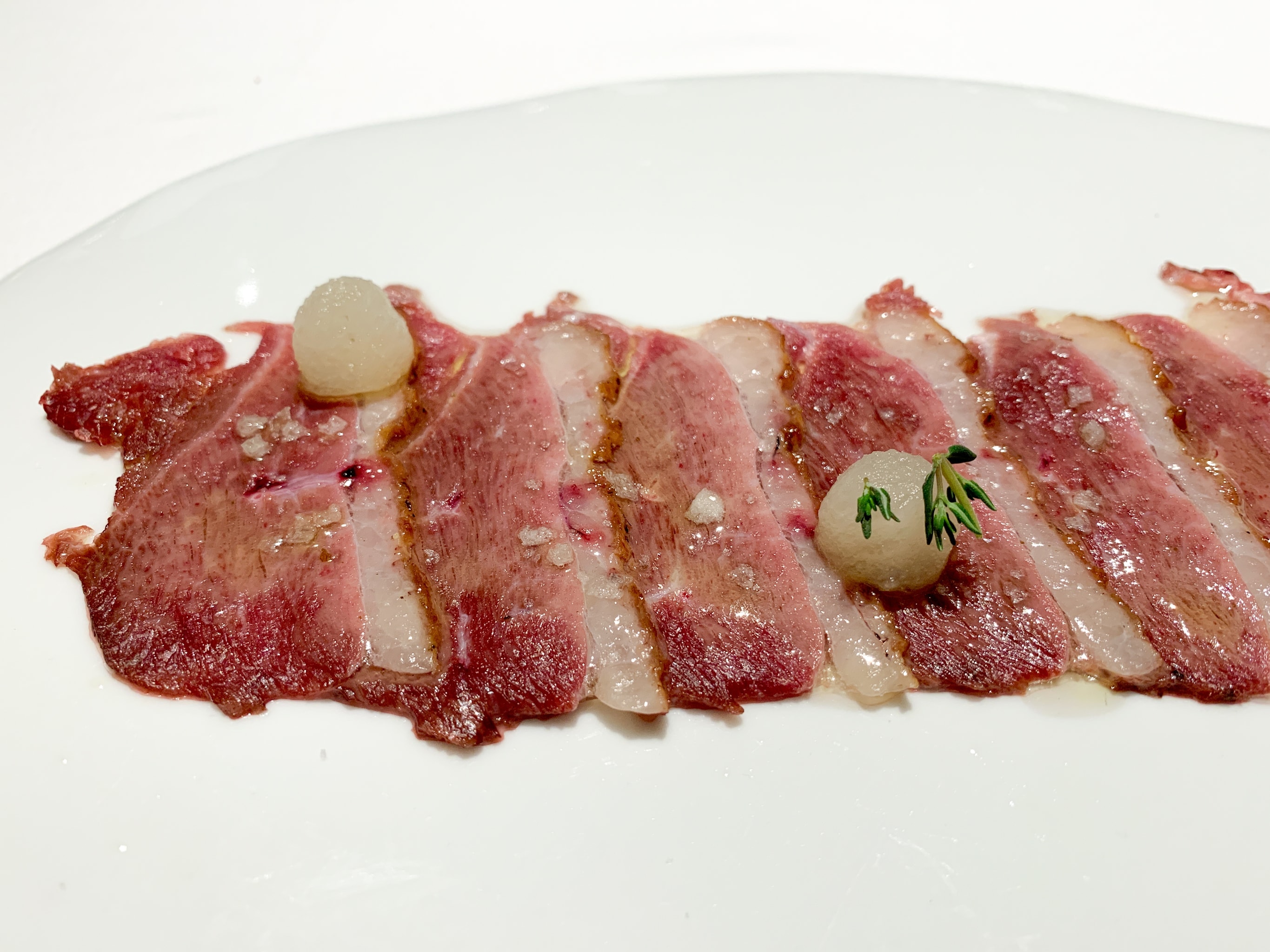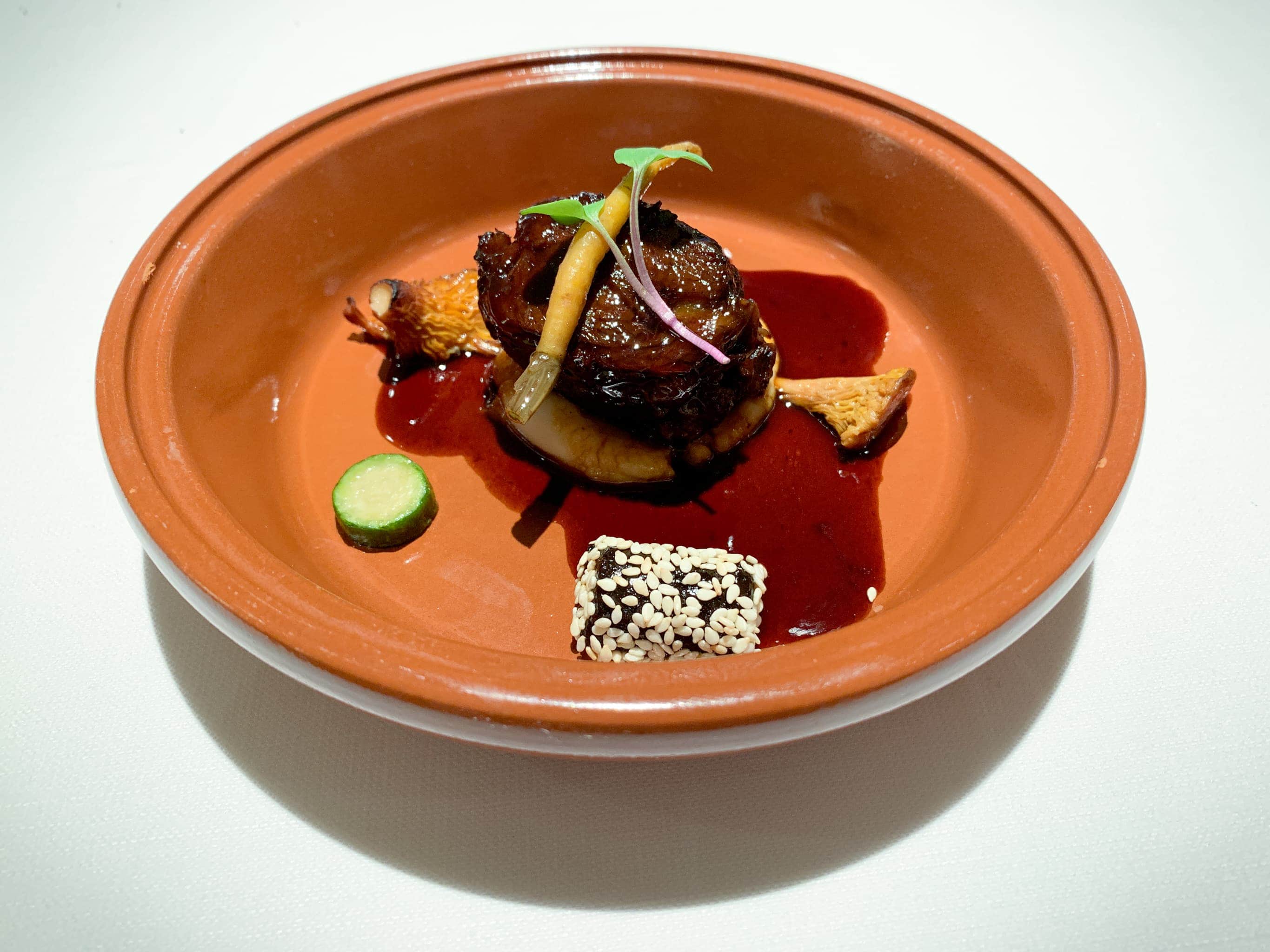 This ox cheek tajine was another of my favorite dishes.
While not something I'd typically order a la carte, the meat was tender and beautifully presented.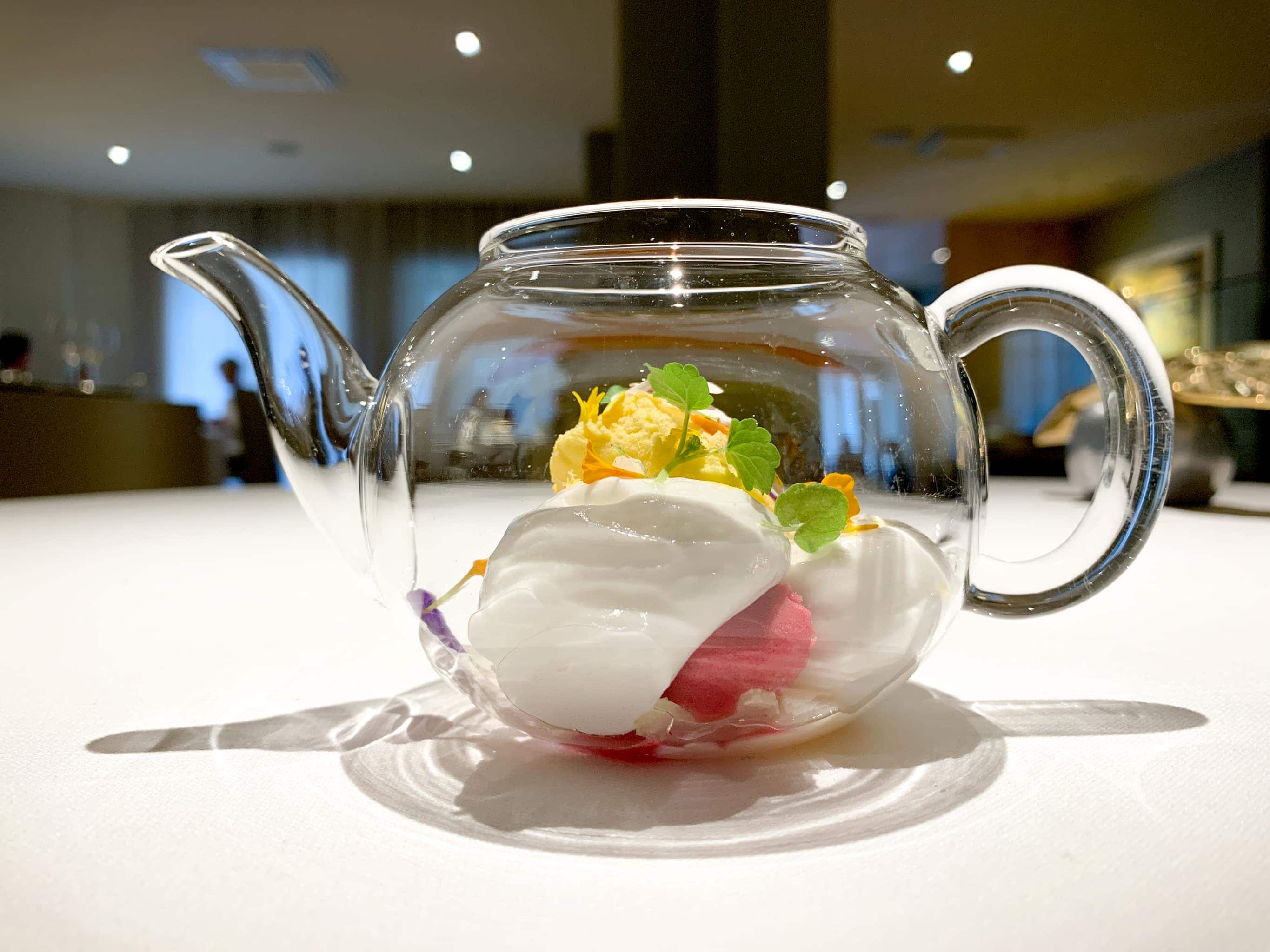 We eat with our eyes, and it's clear the pastry chef at Massana has an eye for presentation.
I loved the creative approach taken with the floral tea dessert.
The clear teapot evokes a subtle sense of voyeurism and casts an artistic shadow, too.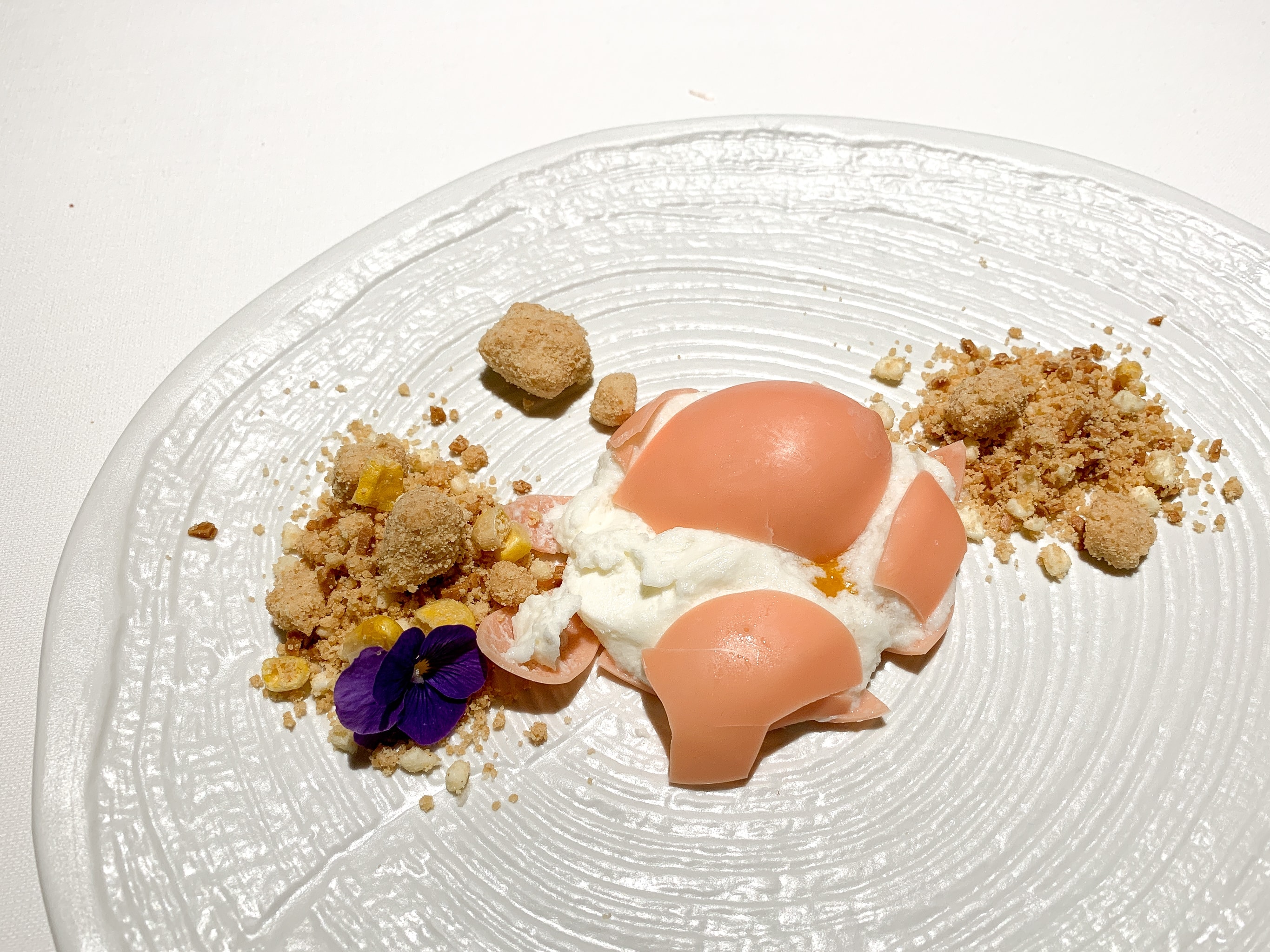 The egg wasn't scrambled when the dish was presented.
Instead, the waiter had it in hand and dropped it over the middle of the plate once it'd been set down.
A little performance art is always a good thing in my book. I loved the playfulness of this dish.
Related: Rocambolesc Soft-Serve Ice Cream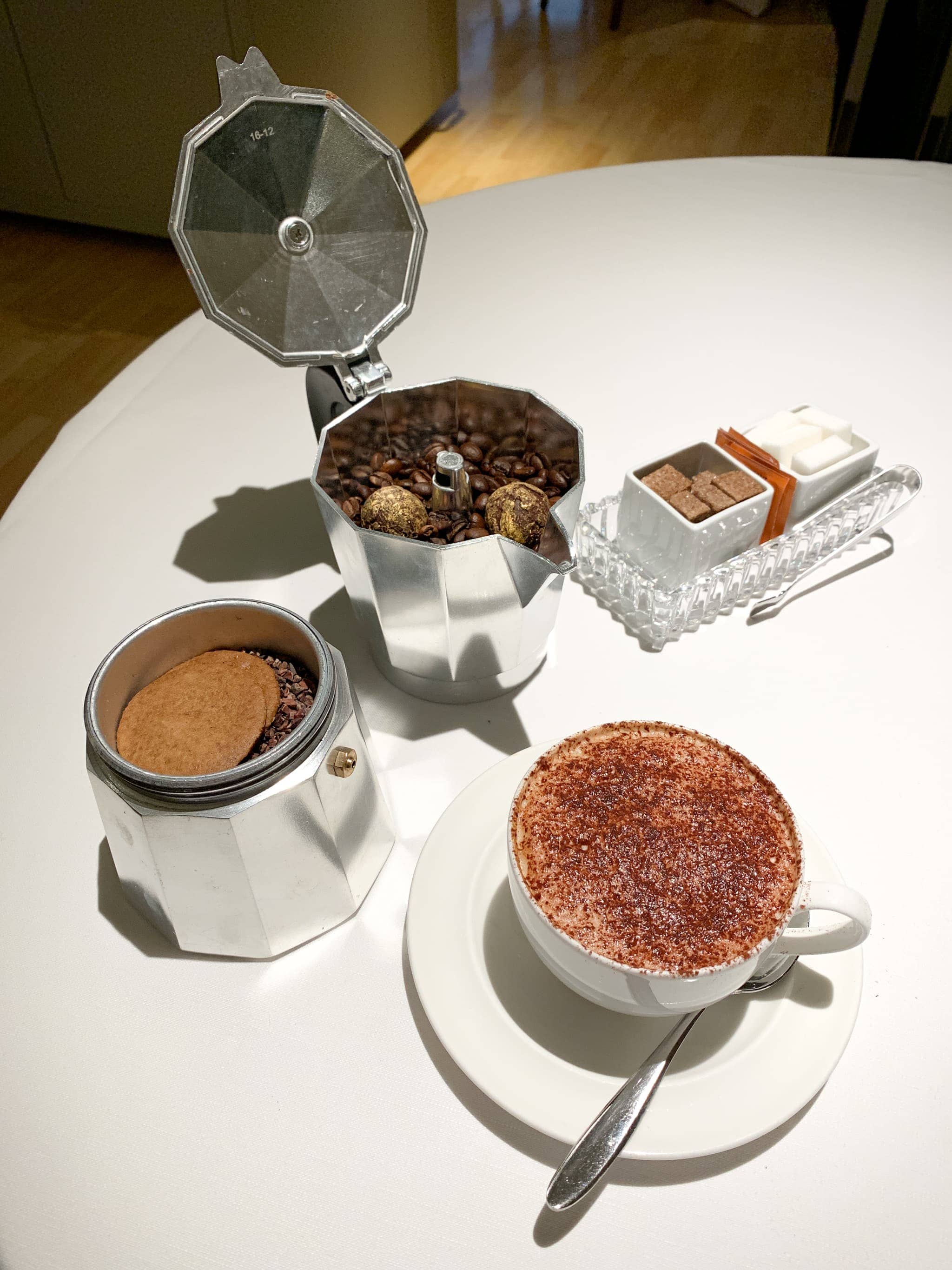 As I'd learned earlier in the month, Italians frown upon cappuccinos after 11 a.m. However, we are in Spain now!
My coffee was provided with petit fours in the form of a few chocolate truffles.
The service was attentive, professional, and friendly throughout the near-three-hour meal.
I was delighted to see Chef Pere Massana come out of the kitchen several times during service to personally check on all the tables in the dining room.
Including two bottles of water and coffee, the total cost of lunch at Massana Restaurant was $134 (€119), a reasonable price for amazing food.
Visit Massana Restaurant
Address: Bonastruc de Porta 10, 17001 Girona, Spain
Hours: 1:15 – 3:30 p.m., 8:15 – 10:30 p.m., Tuesday to Saturday
Dress: None mentioned, but this is a fine dining experience
To view current menus and make reservations, visit the website