The minute my eyes caught the display of pastries at Rinaldini cafe in Milan, I knew I was in trouble.
What I didn't expect, upon entering, was a crash course in Italian coffee culture.
As I perused the colorful assortment of incredible-looking pastries, trying to decide what to order, small groups of Italians shuffled in for their morning coffee.
They lined up along the pastry display, ordering and sipping their coffees while chatting, before continuing on their way. Nobody was there more than a few minutes.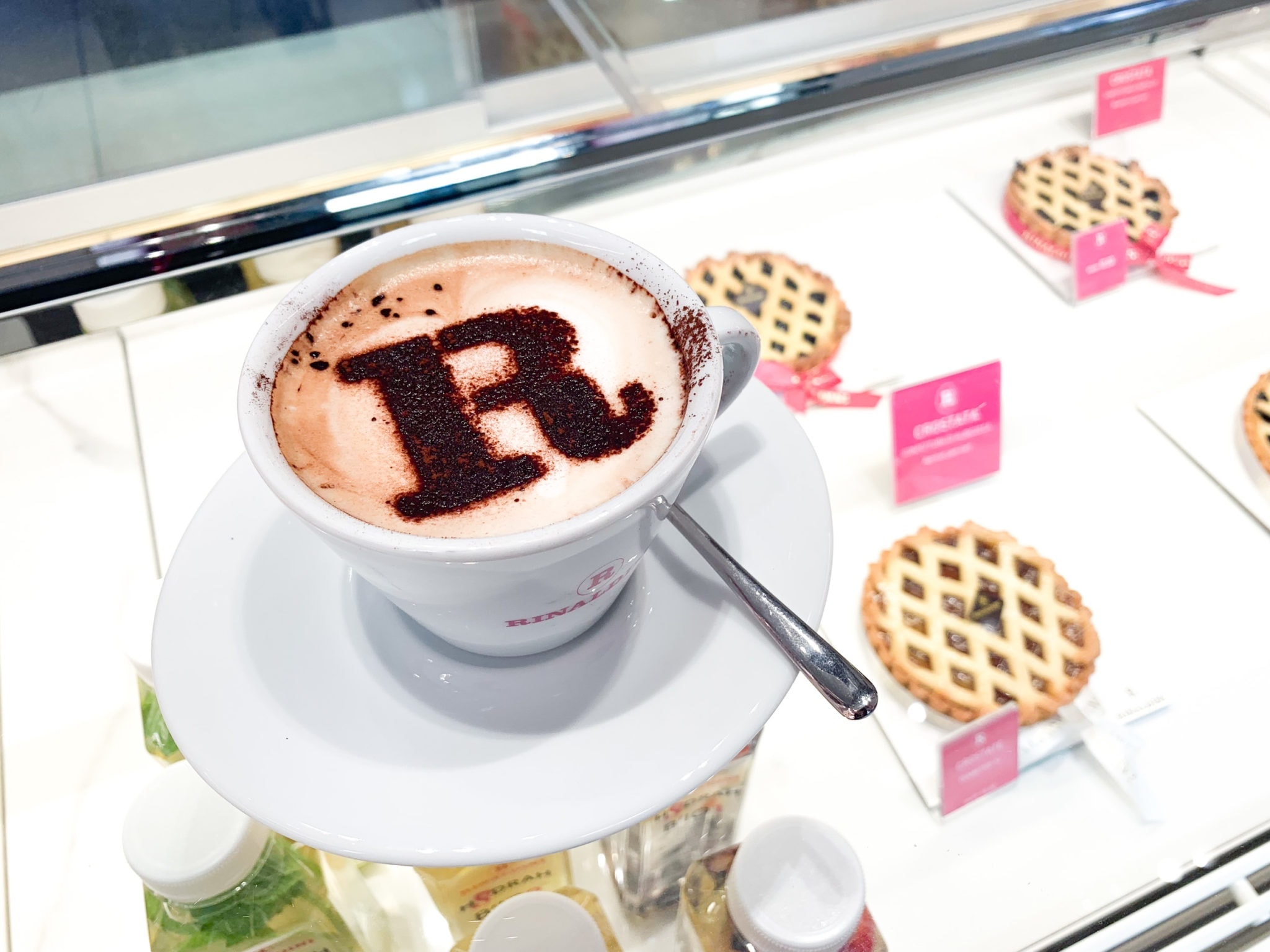 Tradition #1 - Italians often drink their coffee at cafes standing up at a counter.
Each time an Italian walked in, I was nudged further down the counter, to the point where I was standing at the register, wondering what a guy had to do to get served.
I realized if I wanted to casually linger over the pastries, and sample a few, I'd have to act like an Italian, which meant stepping up and ordering a coffee first. Everything else is secondary.
Easier said than done, looking at the exhaustive list of coffee combinations on the menu.
Espresso, macchiato, corretto, shakerato, latte caldo. I felt so unprepared for this moment.
I ordered my usual, a cappuccino. The barista asked if I'd like cacao with it. Yes, please!
Cappuccino is an espresso with steamed milk foam named after the religious robes worn by Capuchin friars.
At Rinaldini, the cacao was dusted on top of the foam using an R-shaped stencil.
Tradition #2 - Italians prefer their milky coffees, such as cappuccinos, cafe lattes, and latte macchiatos in the morning, before 11 am.
The milk makes for a heavier coffee, which is seen as less desirable in the afternoon following lunch, or least of all in the evening after dinner.
Espressos are consumed any time of day and are the more traditional choice following a meal.
See also: Fika: Swedish Coffee Breaks for a Better World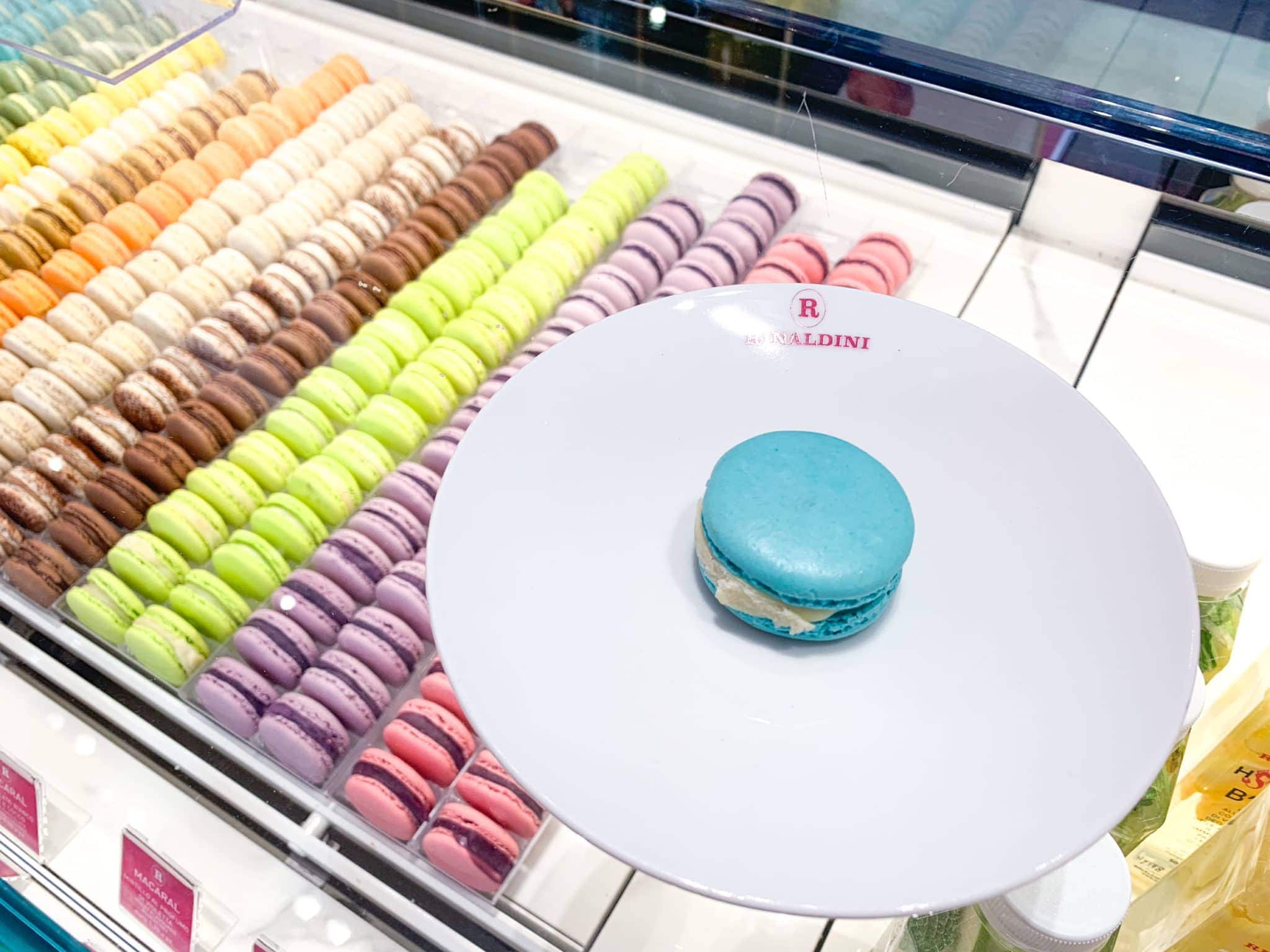 Once I'd received my cappuccino, I settled into my standing position at the glass counter and returned to deciding which pastries to try.
It was only 10 am, and I had a big dinner planned at VUN Andrea Aprea, a two-star Michelin restaurant, so I didn't want to go overboard.
I started with a white chocolate and vanilla macaroon. I'm not a macaroon aficionado, but they were too colorful to pass up.
Additional flavors included vanilla and apricot, and milk chocolate and salted caramel.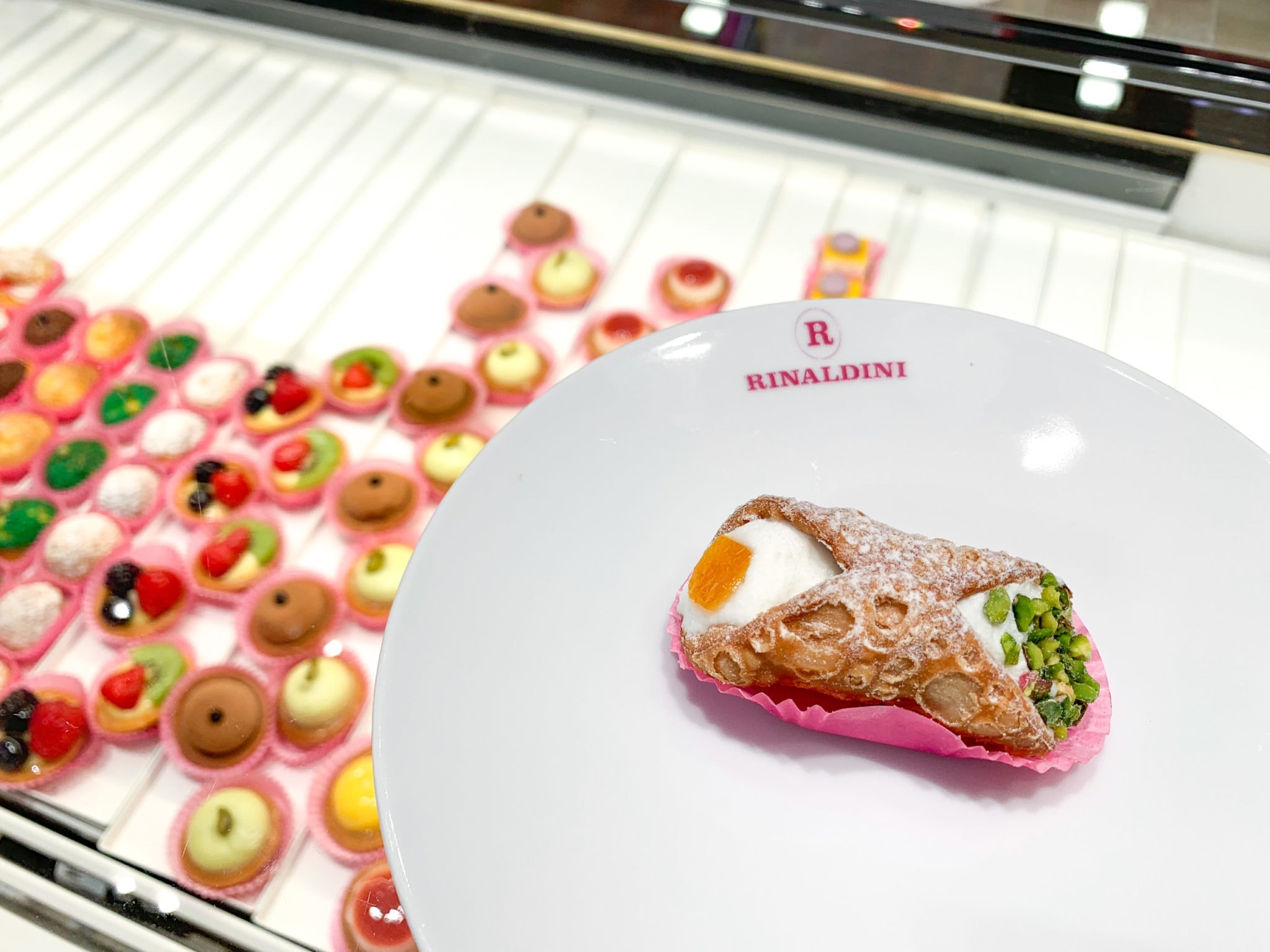 Next, it was time for a mini Sicilian cannoli. Now these, I love.
Cannolis are a traditional Italian dessert from Sicily made of a fried dough shell that's filled with a sweet, creamy ricotta mixture.
This one was garnished with a piece of dried fruit on one end and pistachios on the other.
It was almost too perfect to eat. Nonetheless, it was gone in two bites.
See Also: Food and Ferrari Tour in Emilia-Romagna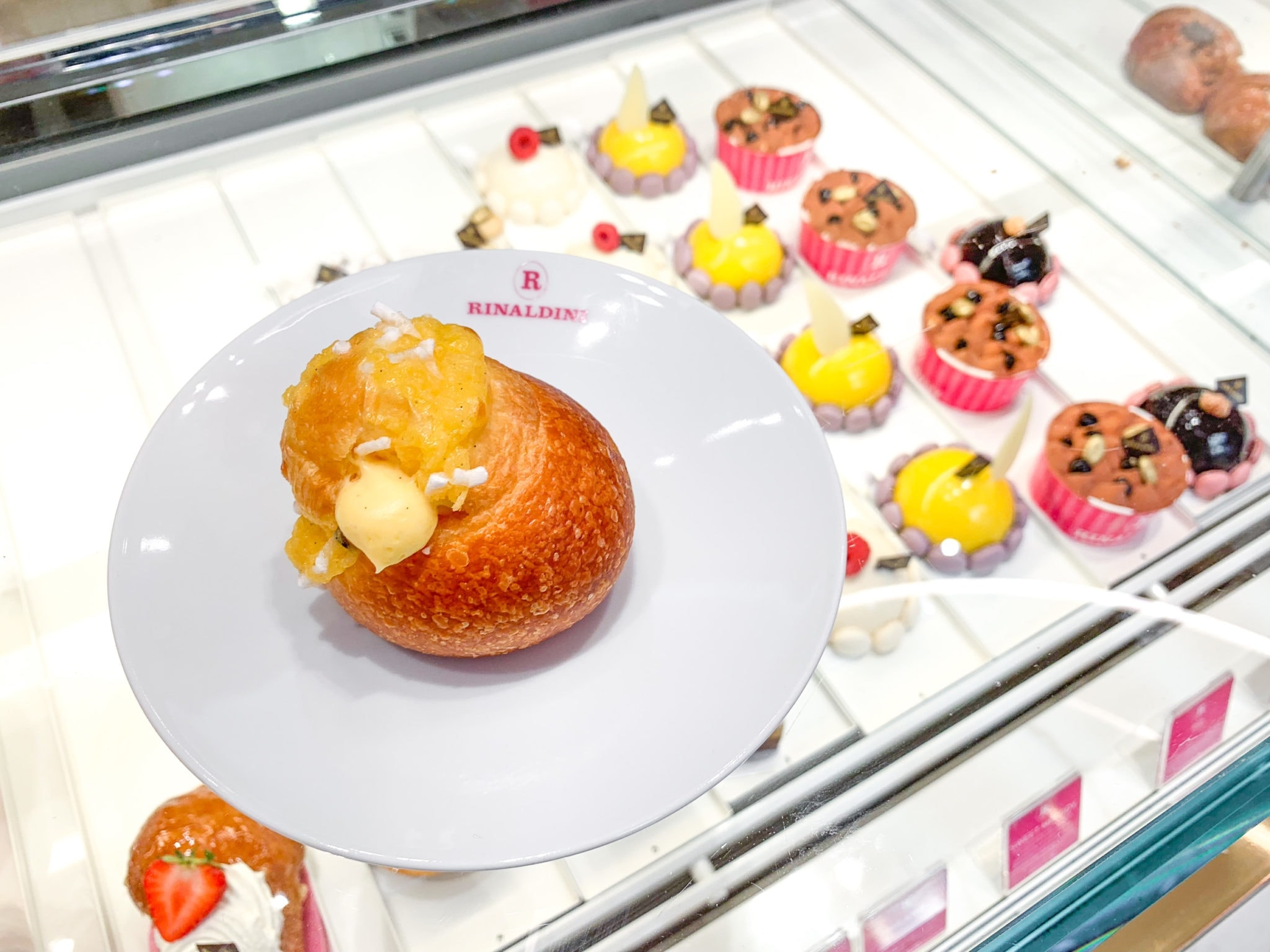 One of the staff introduced me to another traditional Italian pastry, a mini puccioso with vanilla cream.
He said the proper way to eat it was to dip it in my cappuccino first, which I did, before taking a bite. I'm pretty sure it'd be delicious without the coffee, but I was happy doing it the Italian way.
Conscious of the time and the ease with which I could order another ten pastries, I finished my coffee and asked for the bill.
My coffee and three little pastries cost €5.80 ($6).
Tradition #3 - Italians love their coffee, and taking small coffees together throughout the day is also a social experience. Unlike Americans and Starbucks, Italians don't take their coffee to-go.
A few days later, upon arrival in rainy Florence, I stopped for lunch and ordered a latte.
When a cup of hot milk arrived, I looked at it quizzically and asked the waiter why there was no coffee.
I'd made a common mistake as a foreigner, ordering a "latte" when what I wanted was a "cafe latte."
Throughout the rest of my trip to Italy, I continued to observe Italian coffee culture with great interest.
Drinking espressos after lunch and dinner became the norm, though it was a habit I didn't feel the need to bring home with me.
Did you enjoy this story? Join me on Instagram and Facebook to share thoughts, ask questions, or keep up with my latest adventures.