Following a fantastic food and Ferrari tour of Emilia-Romagna, I turned my attention to dinner at Ristorante i Portici, a one-star Michelin restaurant in Bologna.
The i Portici Restaurant is part of the luxury I Portici Hotel Bologna.
More specifically, it's located inside Eden Theater, a former cafe chantant (French-style cafe where musical performances are held).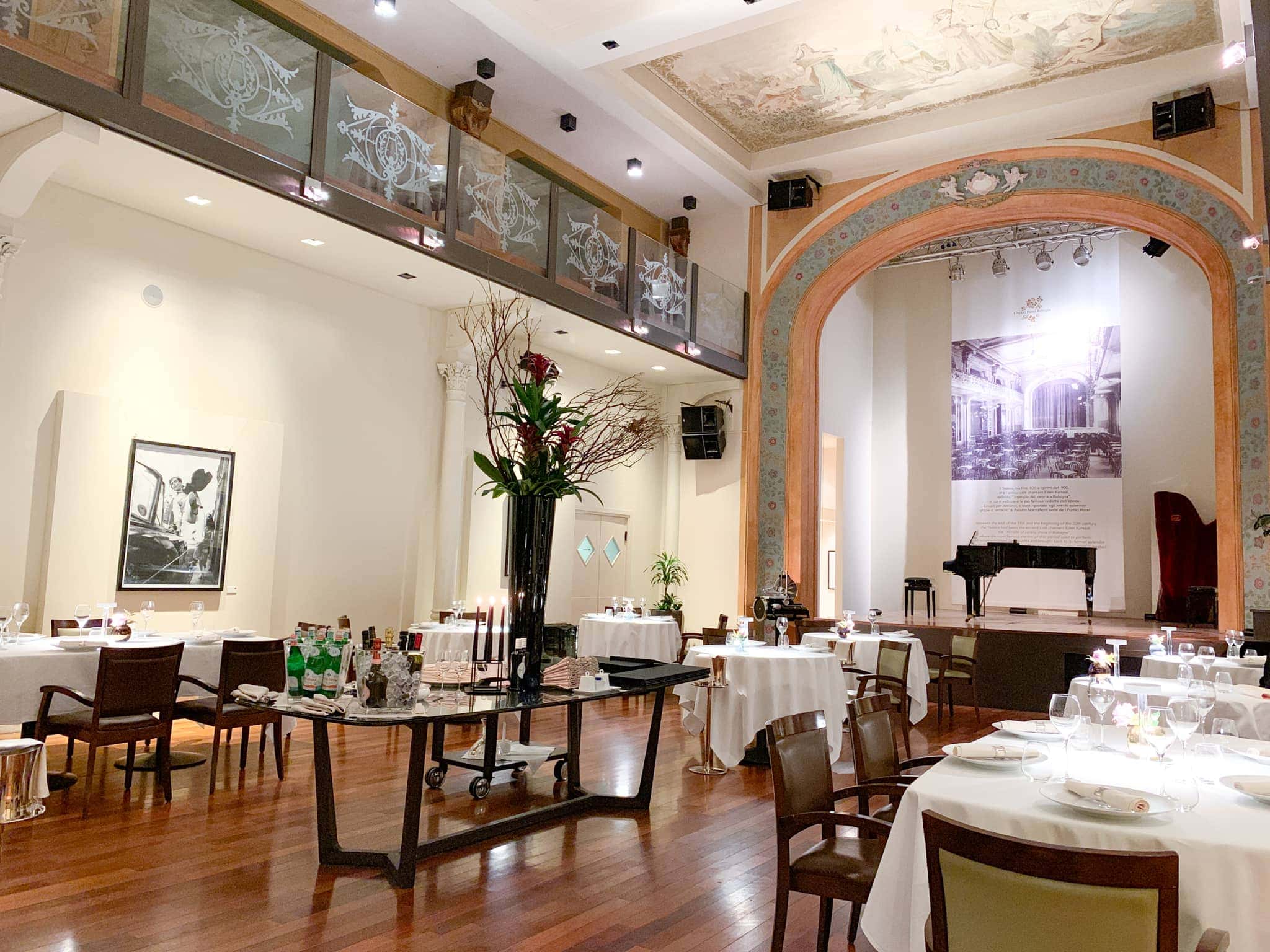 The old theater, complete with Art Nouveau ceiling frescoes, has been fully renovated. The dining room feels spacious, elegant, and bright.
The stage features a piano and harp, though neither were played during my visit.
In the kitchen, Ristorante i Portici is in the capable hands of Italian Executive Chef Emanuele Petrosino.
He recently upheld the one Michelin star rating of his predecessor, while also winning the Young Chef Michelin 2019 award.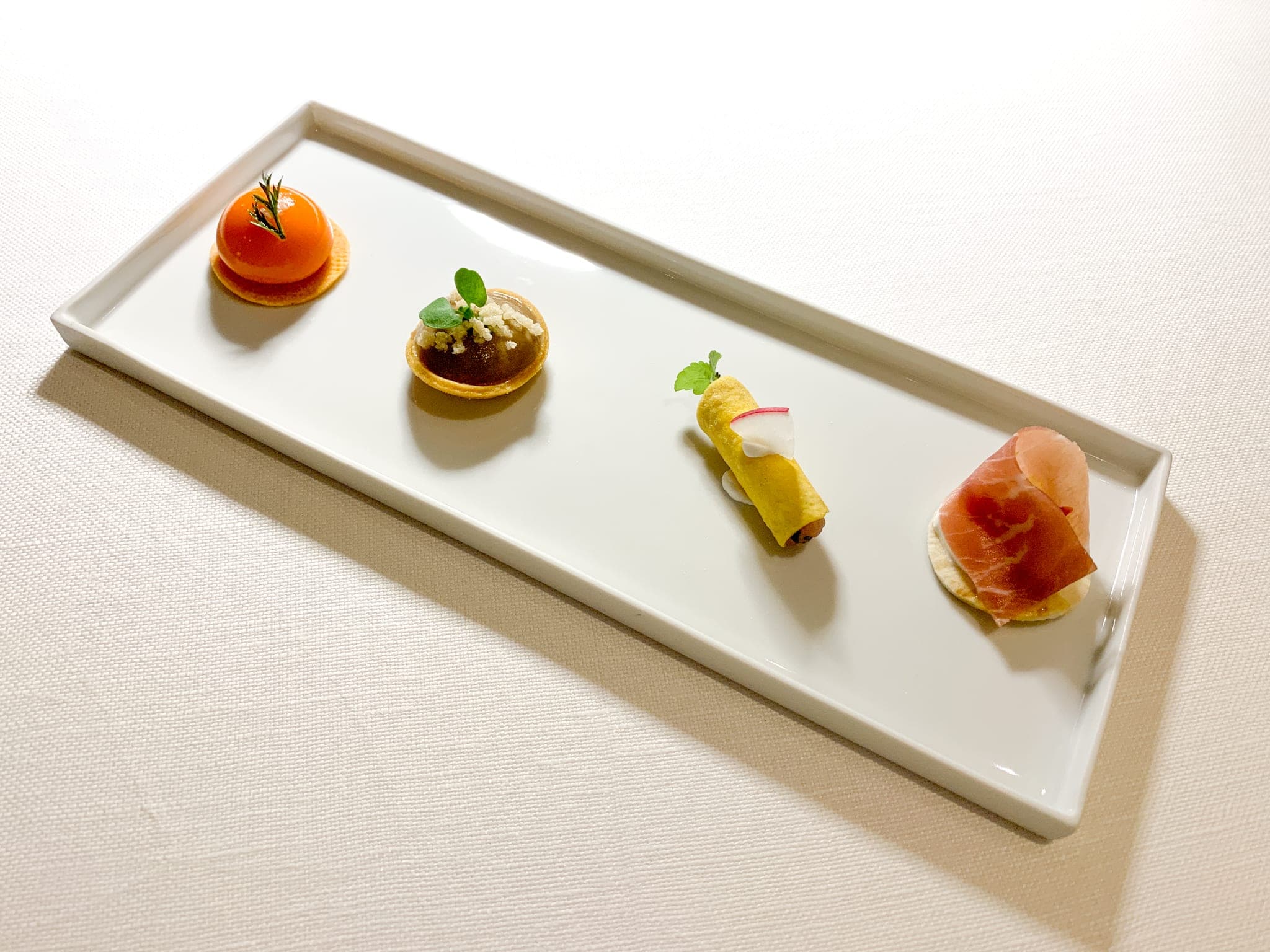 Tasting Menu at Ristorante i Portici
Ristorante i Portici offers an a la carte menu, plus three tasting menus to choose from:
Wandering through Emilia, five courses, €85 ($97)
Into the Blue (seafood focus), five courses, €92 ($105)
2019, seven courses, €112 ($128)
While I only ordered still water, The Michelin Guide 2019 states the restaurant has an "excellent wine list."
These photos are from the 5-course Wandering through Emilia tasting menu I had on October 23, 2018.
Not pictured: the freshly baked tomato and black olive bread.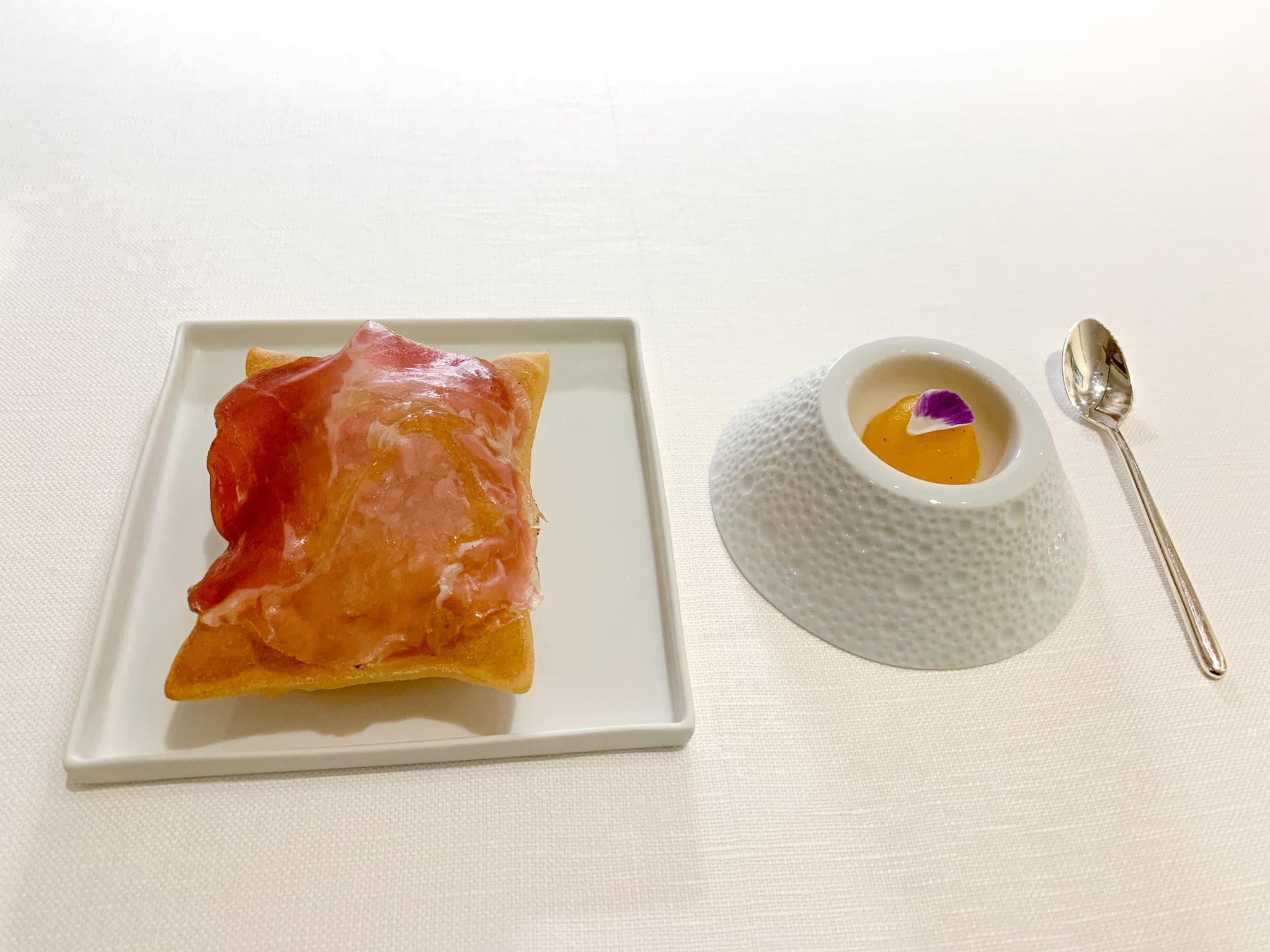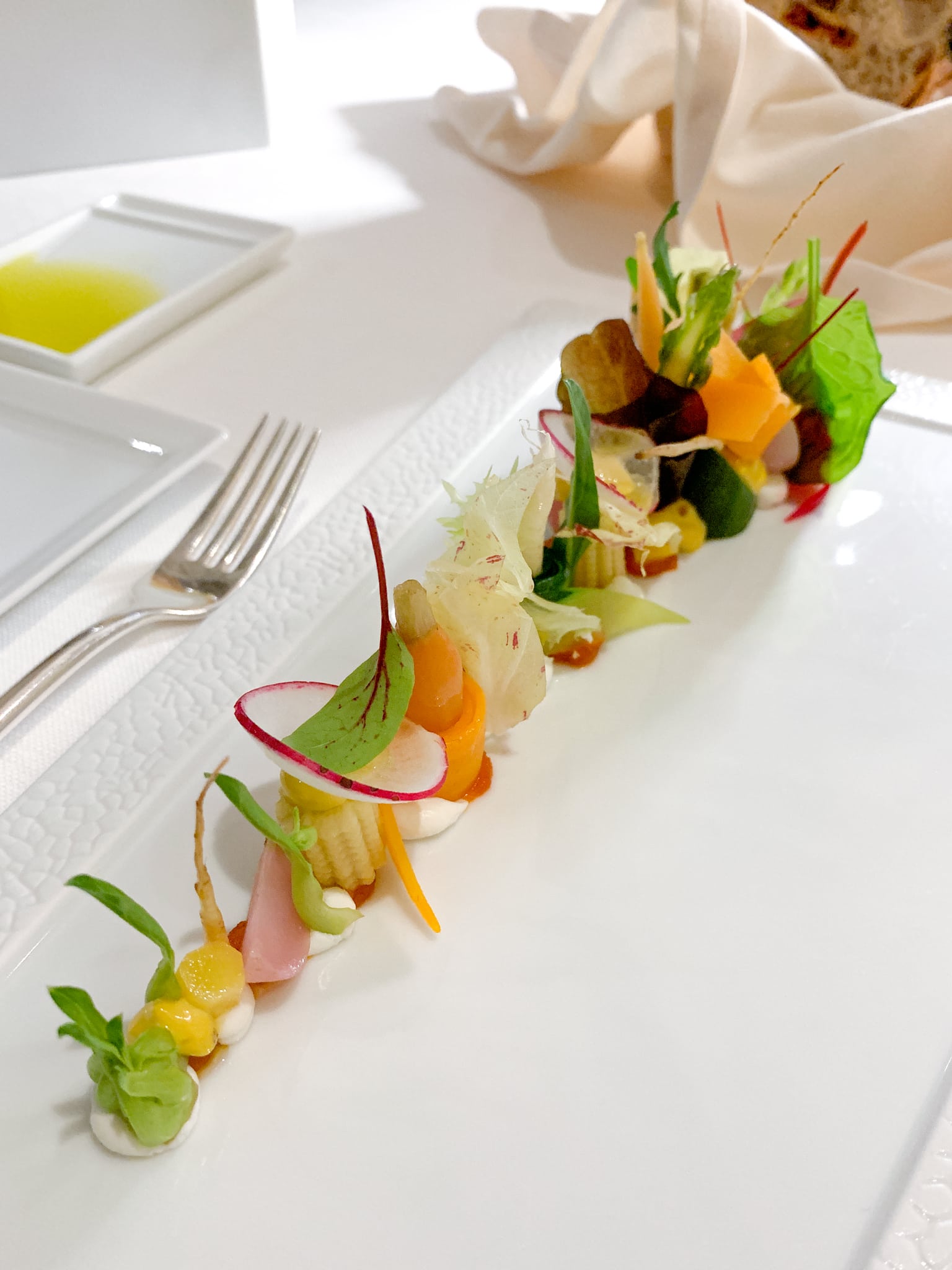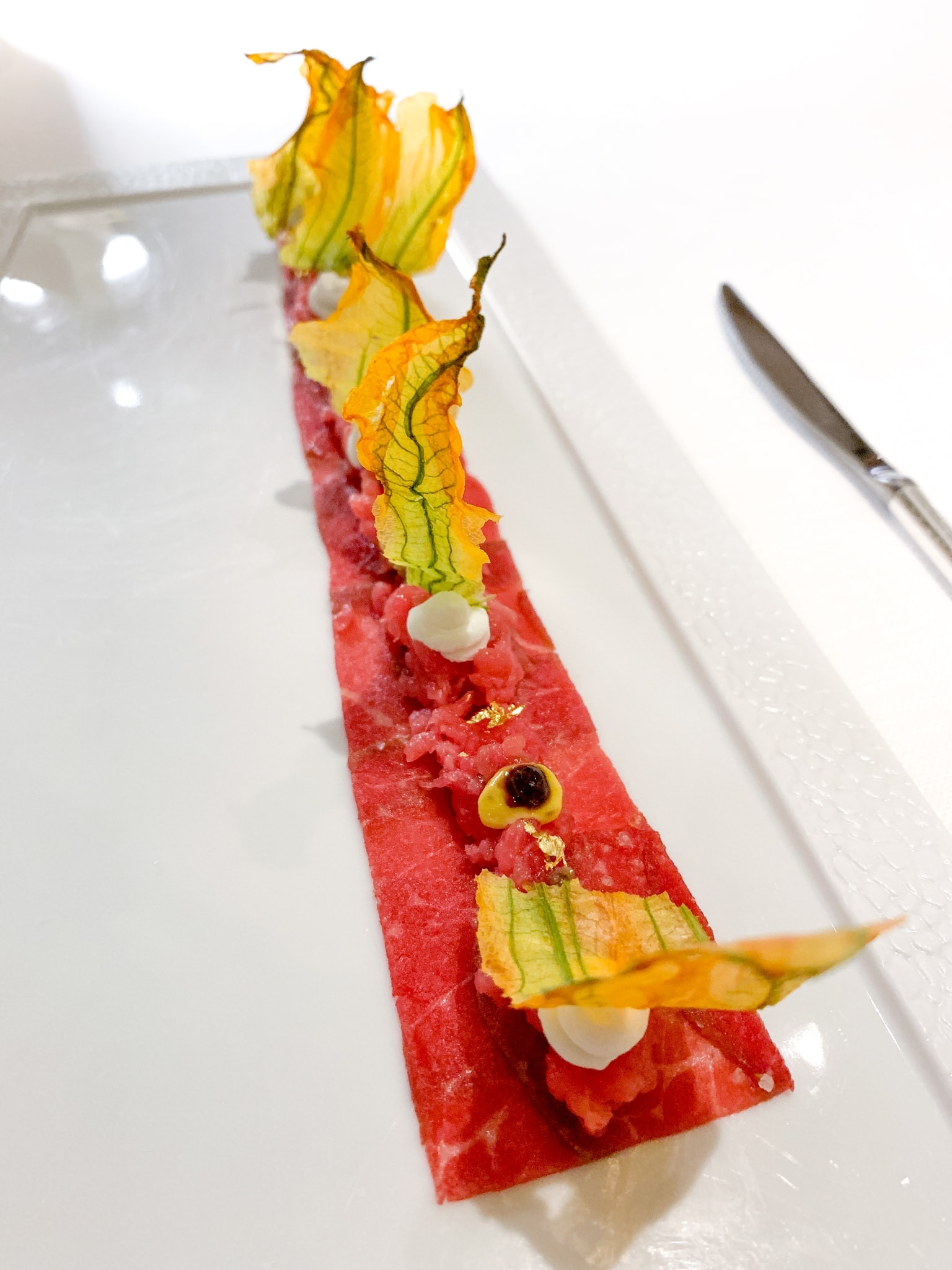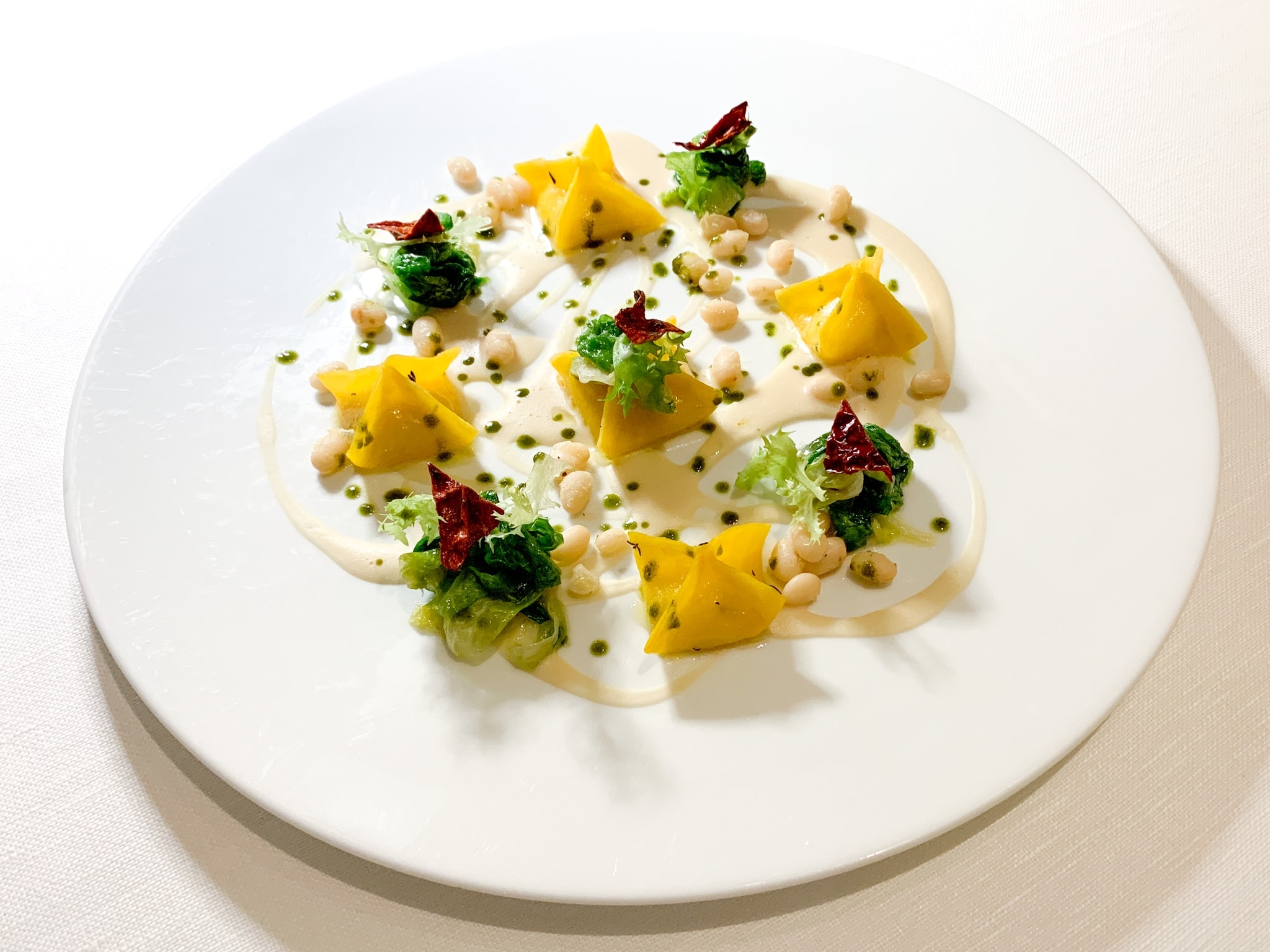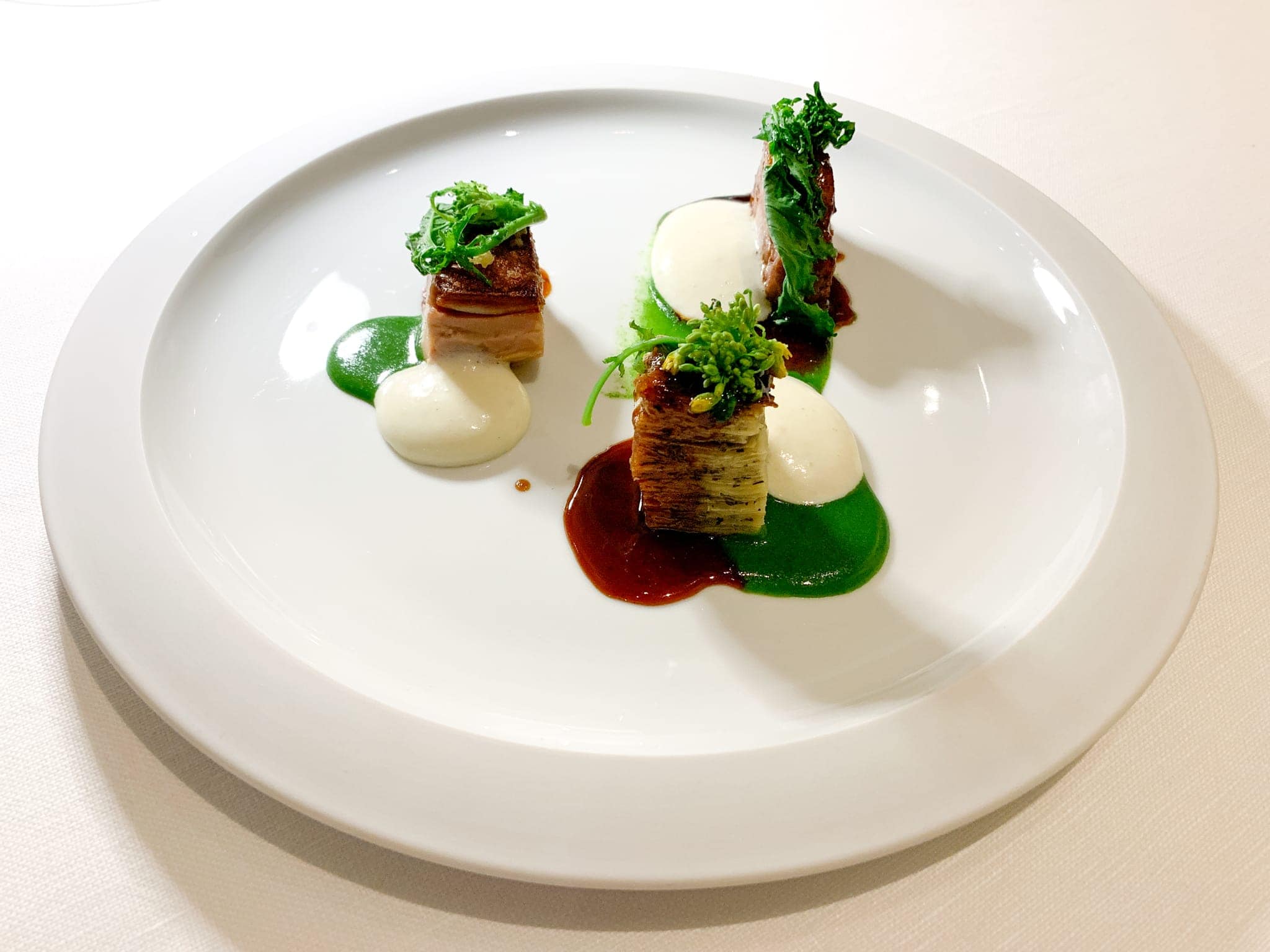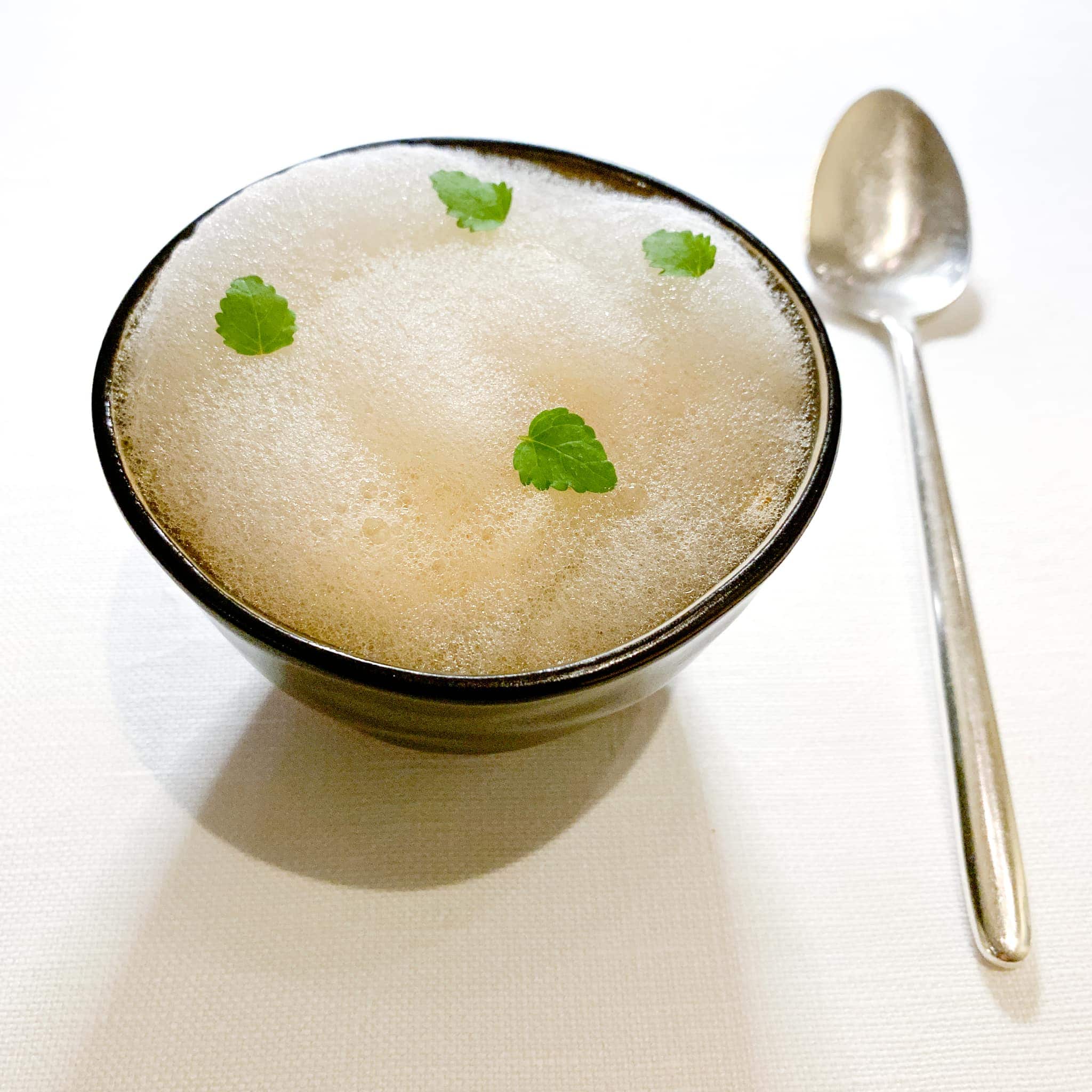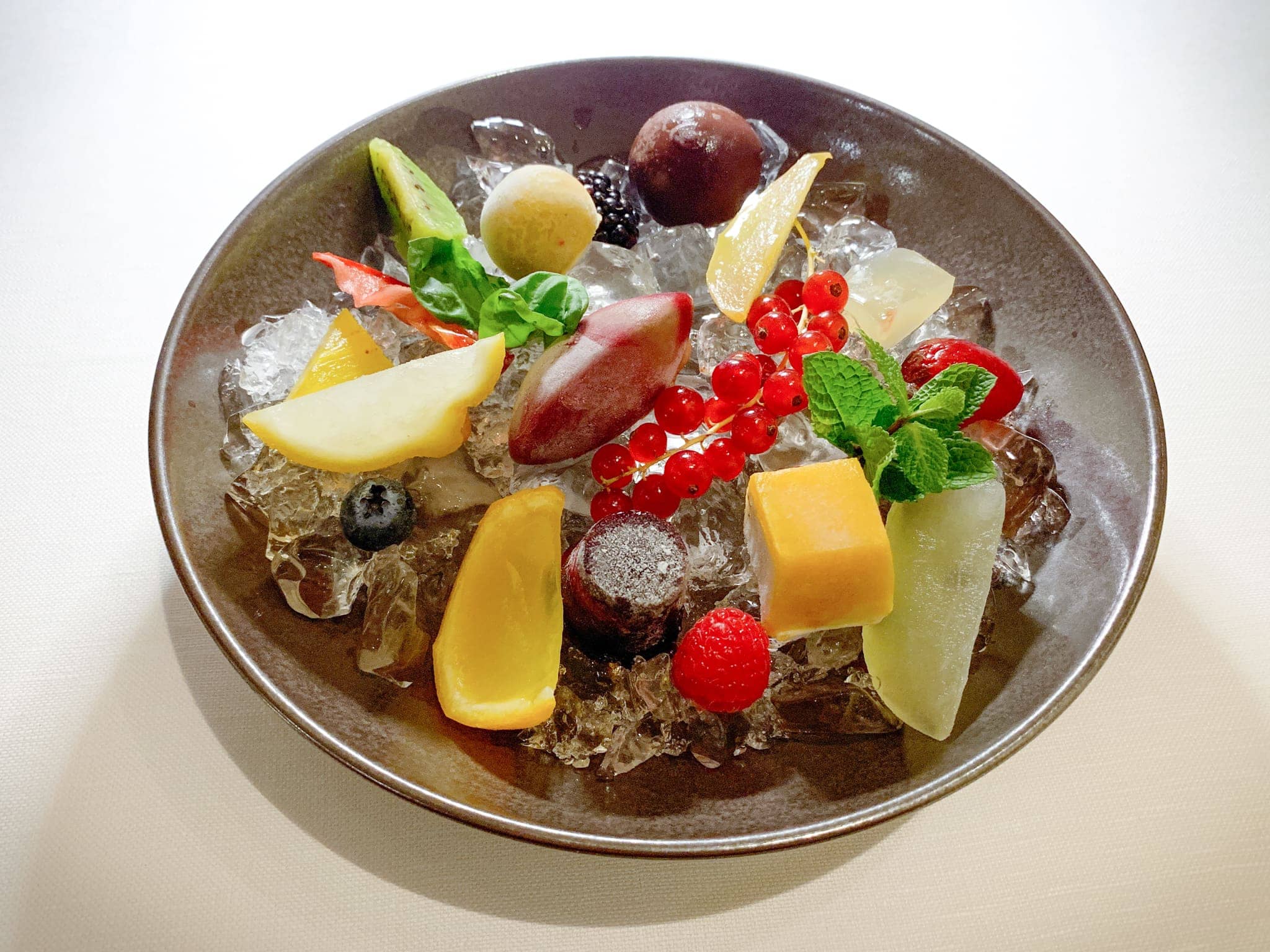 This was my favorite course of the meal. Beautiful presentation, colorful, inventive, and fun to eat.
Everything on the plate was edible, even though some of it looked like it could be made of plastic.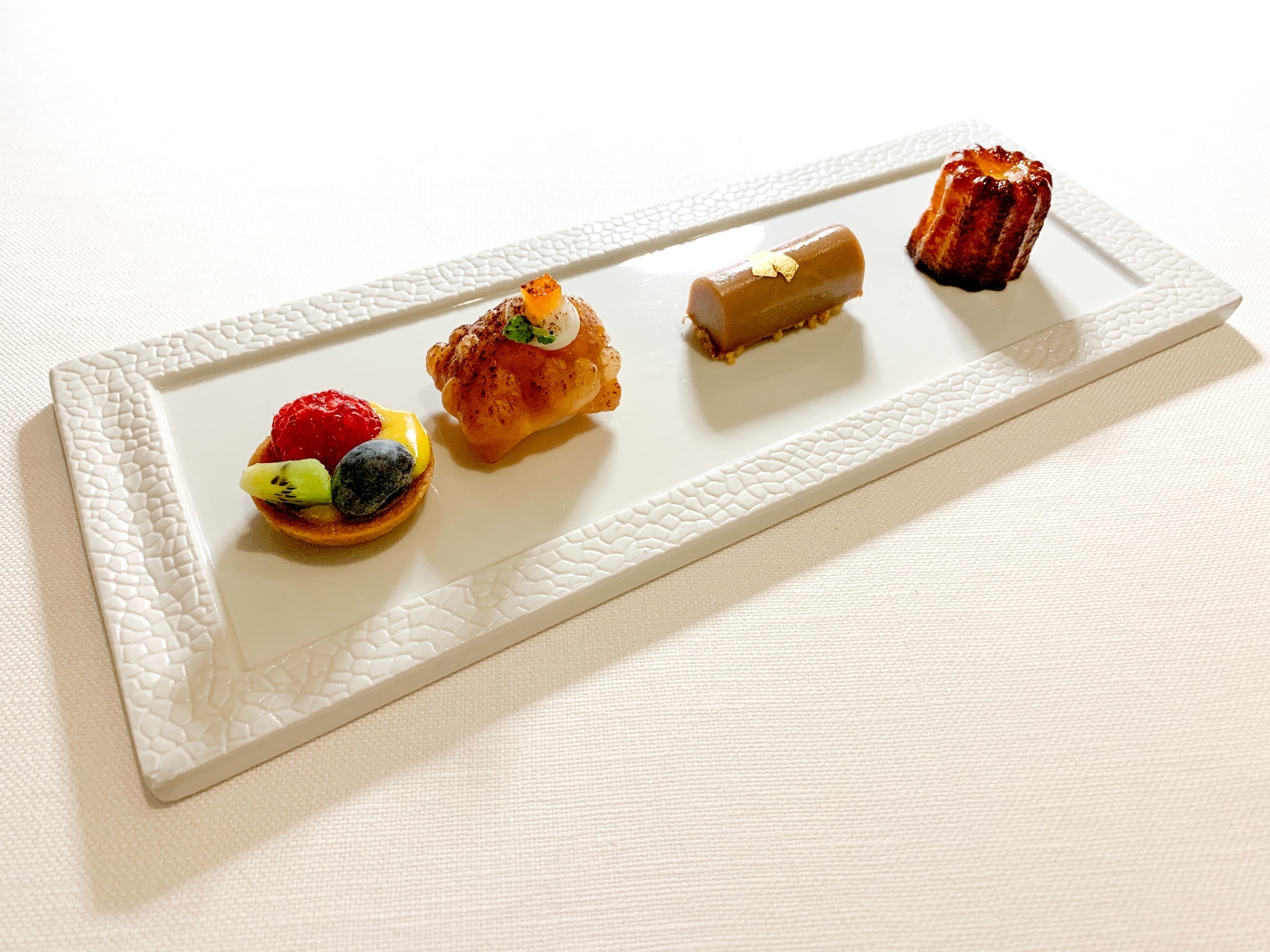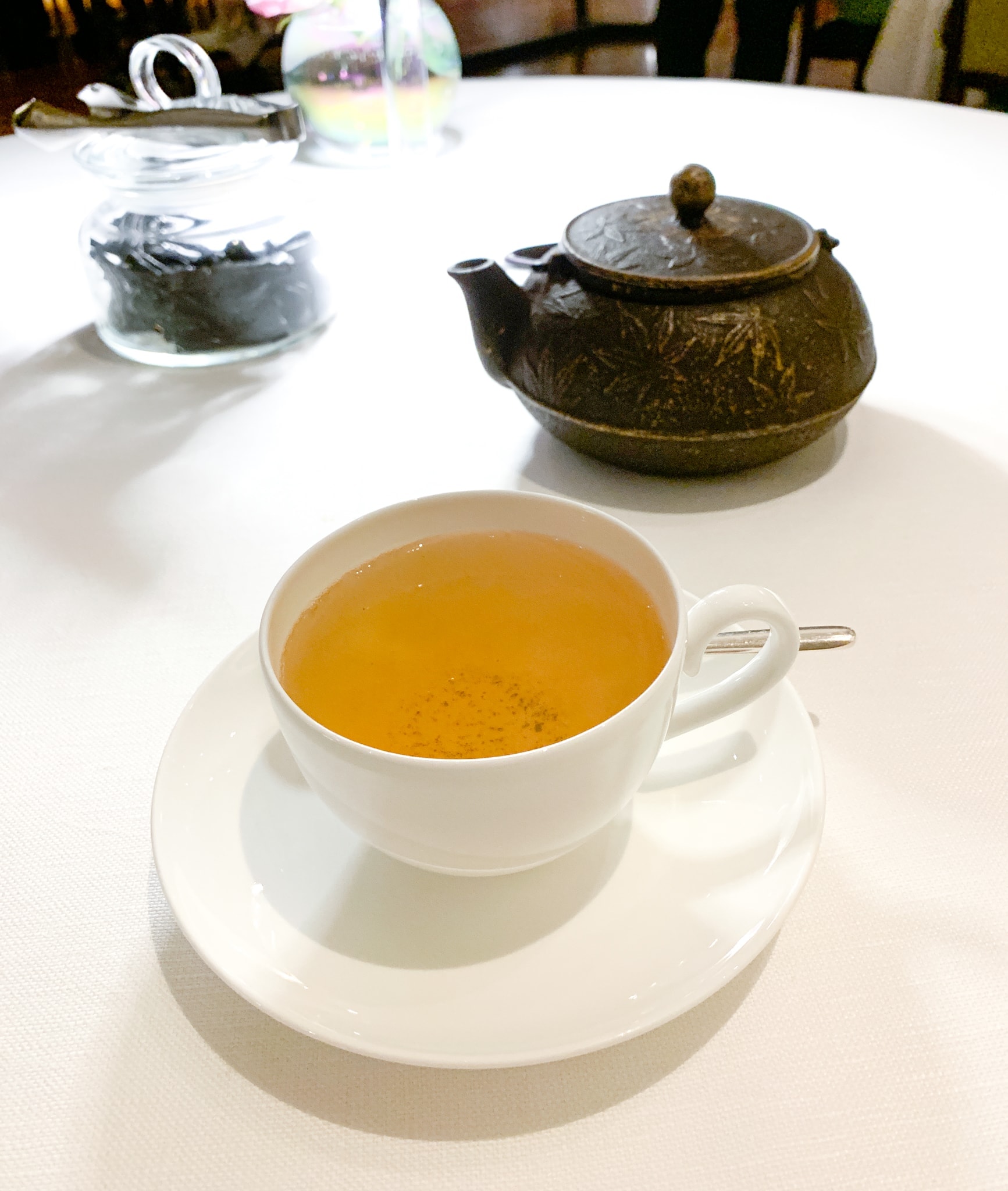 As I was wrapping up dinner a little after 10 pm, I didn't want to finish with an espresso, as Italians like to do.
The Japanese green tea I ordered was a subtler way to end the meal, and the offering of black licorice was a nice touch.
In total, my dinner cost €102 ($116), including bread, tasting menu, bottled water, and tea.
Beyond the theater-style ambiance and delicious food, the service was top-notch too, making it easy for me to recommend Ristorante i Portici to anyone visiting or living in Bologna.
See also: La Leggenda dei Frati: Sophisticated Tuscan Food in Florence
Need to Know
Ristorante i Portici
Address: I Portici Hotel Bologna, Via dell'Indipendenza 69, 40121 Bologna, Italy
Hours: 7:30 - 10:30 pm, Tuesday to Saturday
Dress: None mentioned, but this is a fine dining experience
To view current menus and make reservations, visit the website