I shared the best pastries in Austin in Part One of my year-in-review series. It wasn't a story I set out to tell at the start of the year, but I was happy to end with it.
Well, almost. I had some stellar savory bites in 2020, too. Here, I present them in chronological order in Part Two of this two-part series.
The white plates with blue lines are mine, meaning the food was delivered to my home.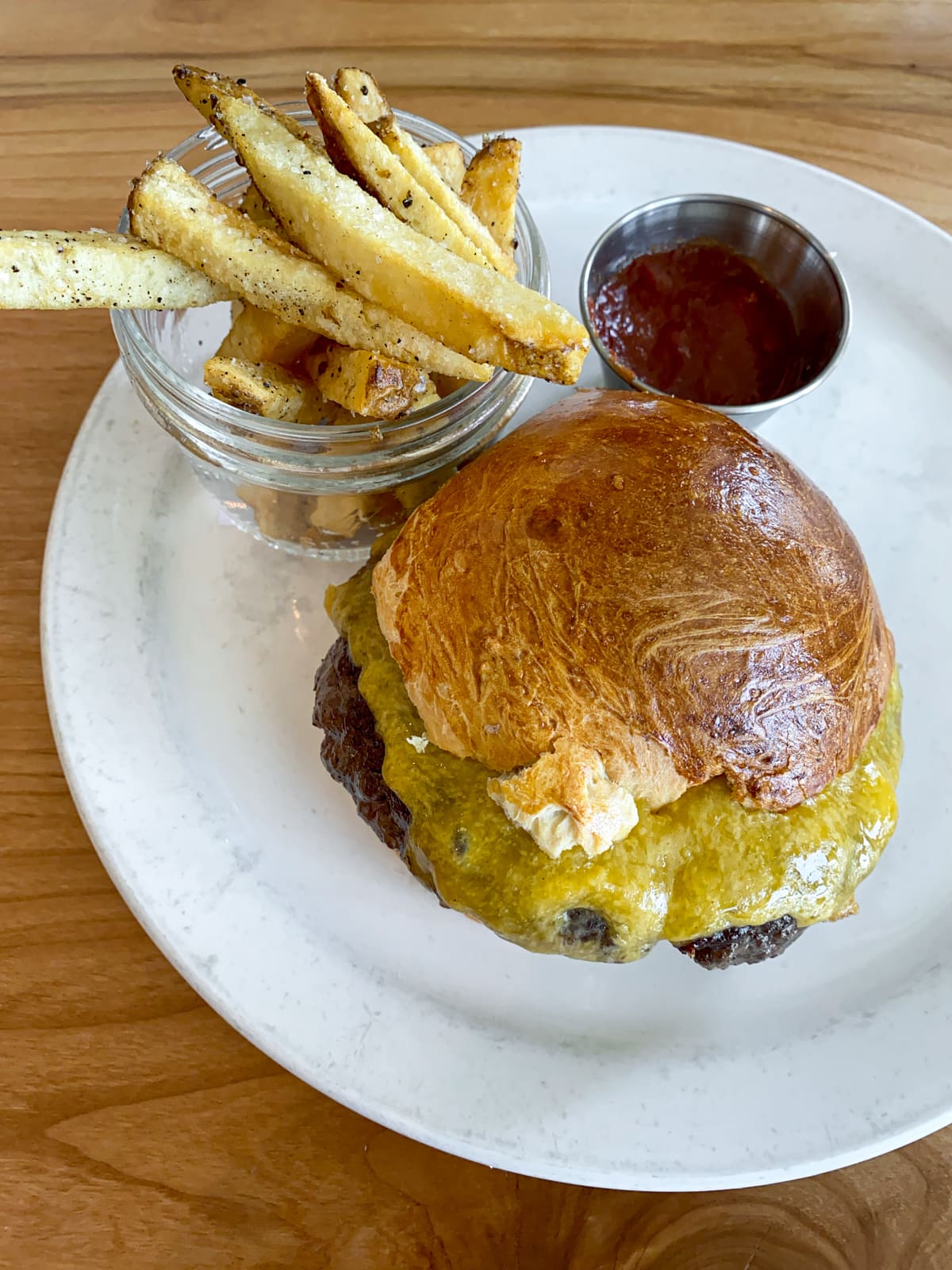 My first restaurant meal of 2020 was at Salt & Time, where I had one of the best cheeseburgers in Austin. I recommend it with a side of beef fat fries.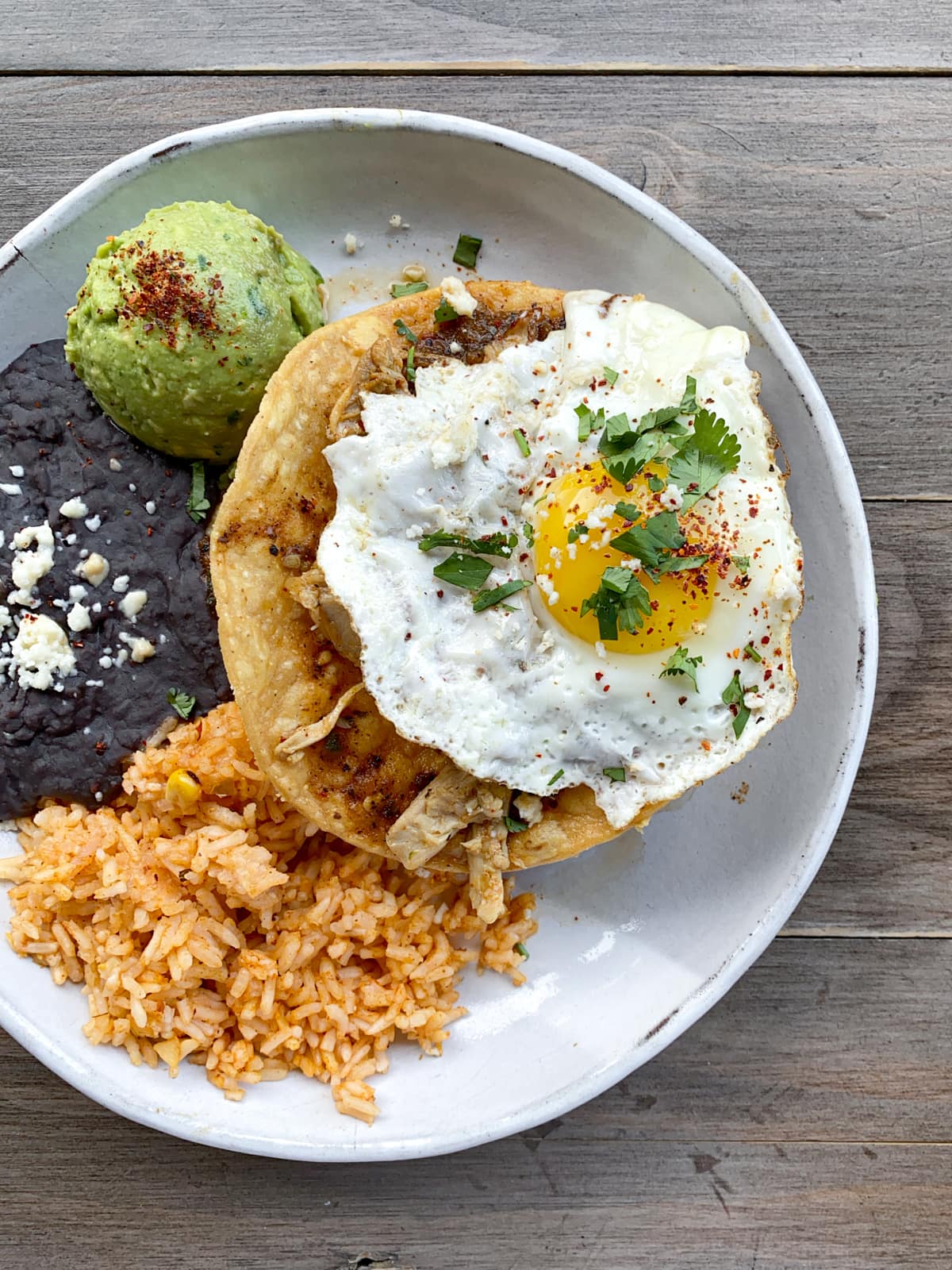 This brunch dish was with my friend Laura at Grizzelda's before the lockdown began.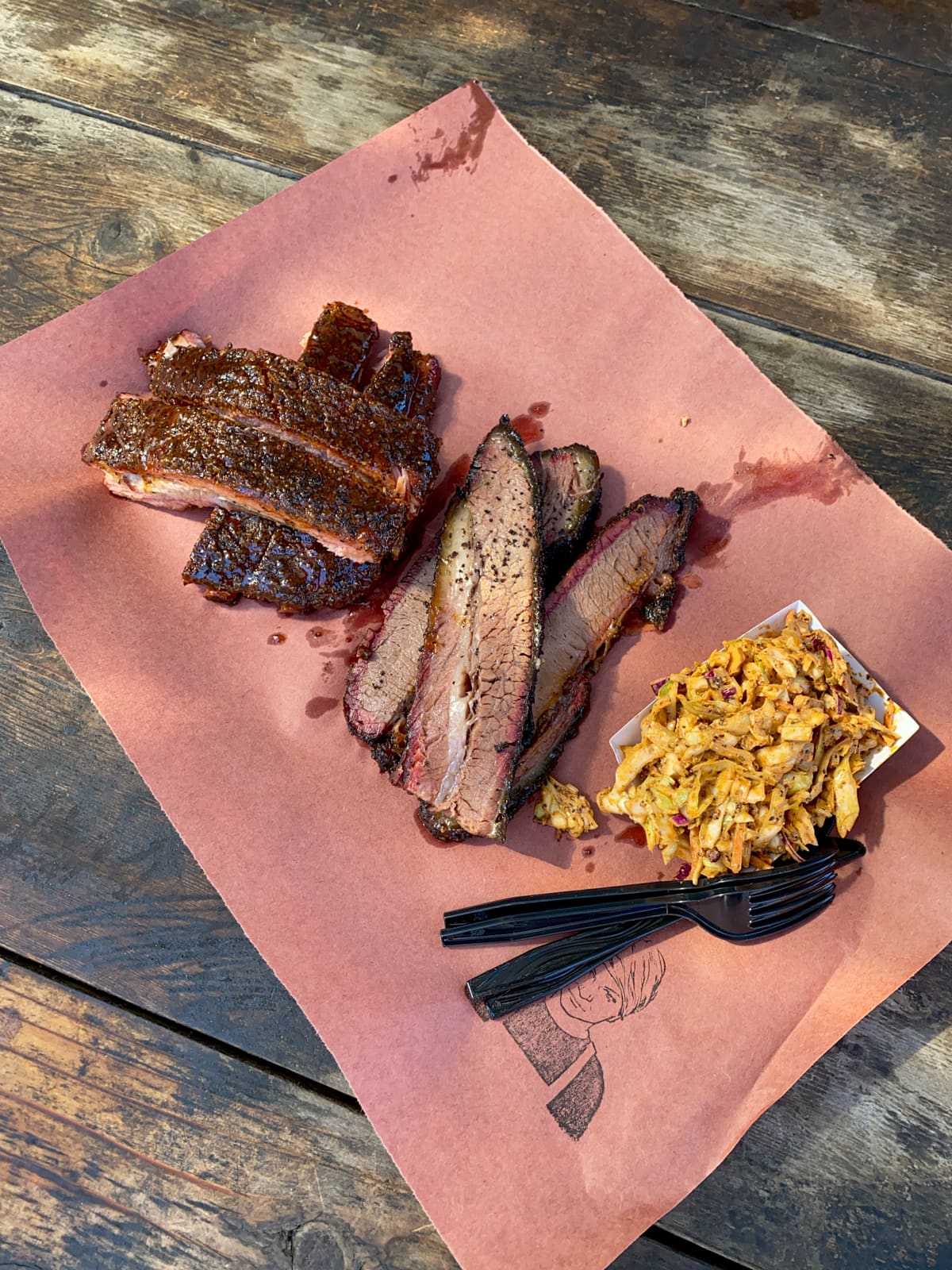 When my friend Jason came to Austin for a quick visit, I took him to La Barbecue for some of the best brisket in town.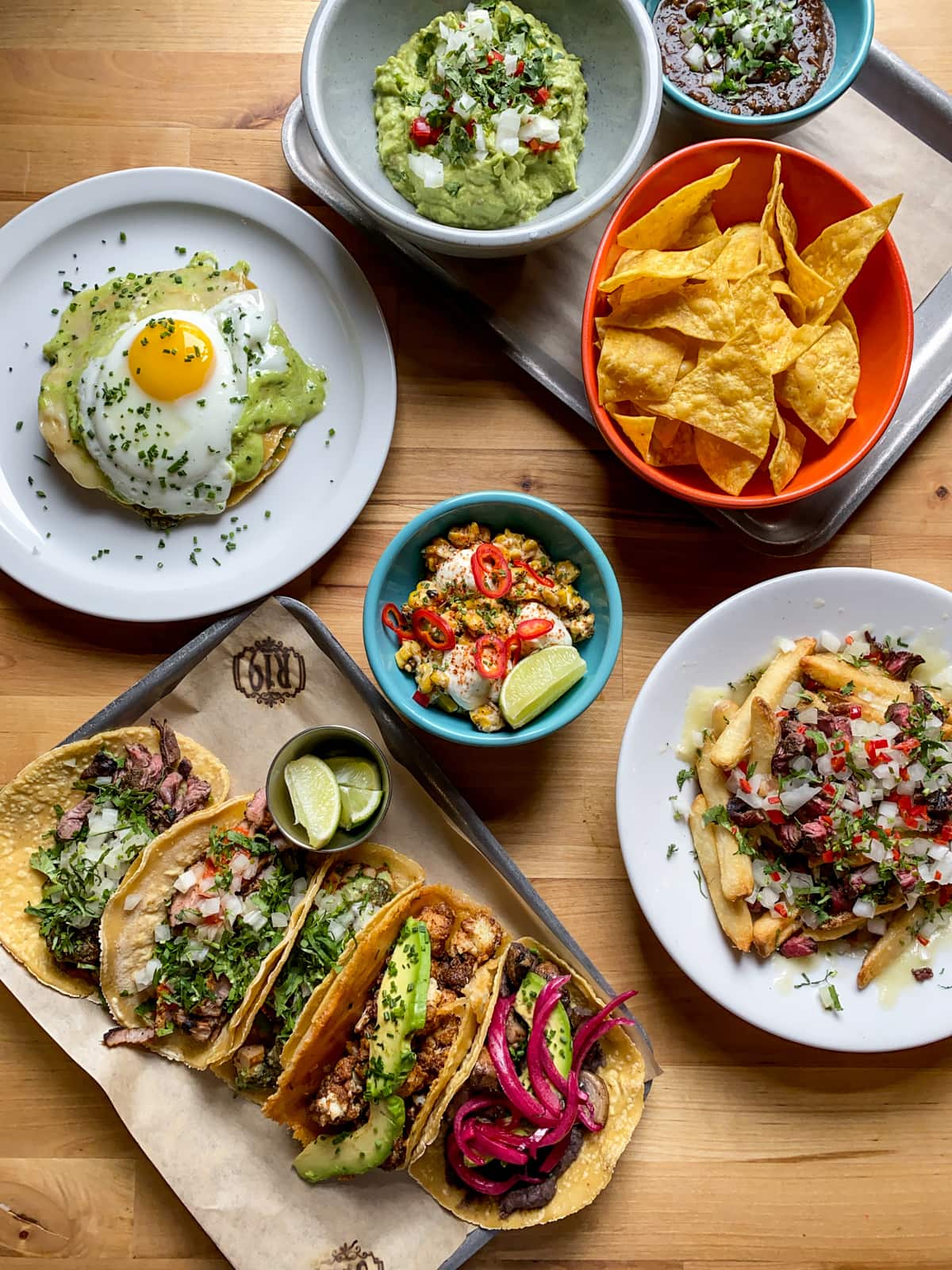 My friend and fellow food blogger Amy invited me to a hosted lunch at the then-new Reunion 19 in East Austin.
We sampled just about everything on the menu, as you can see above!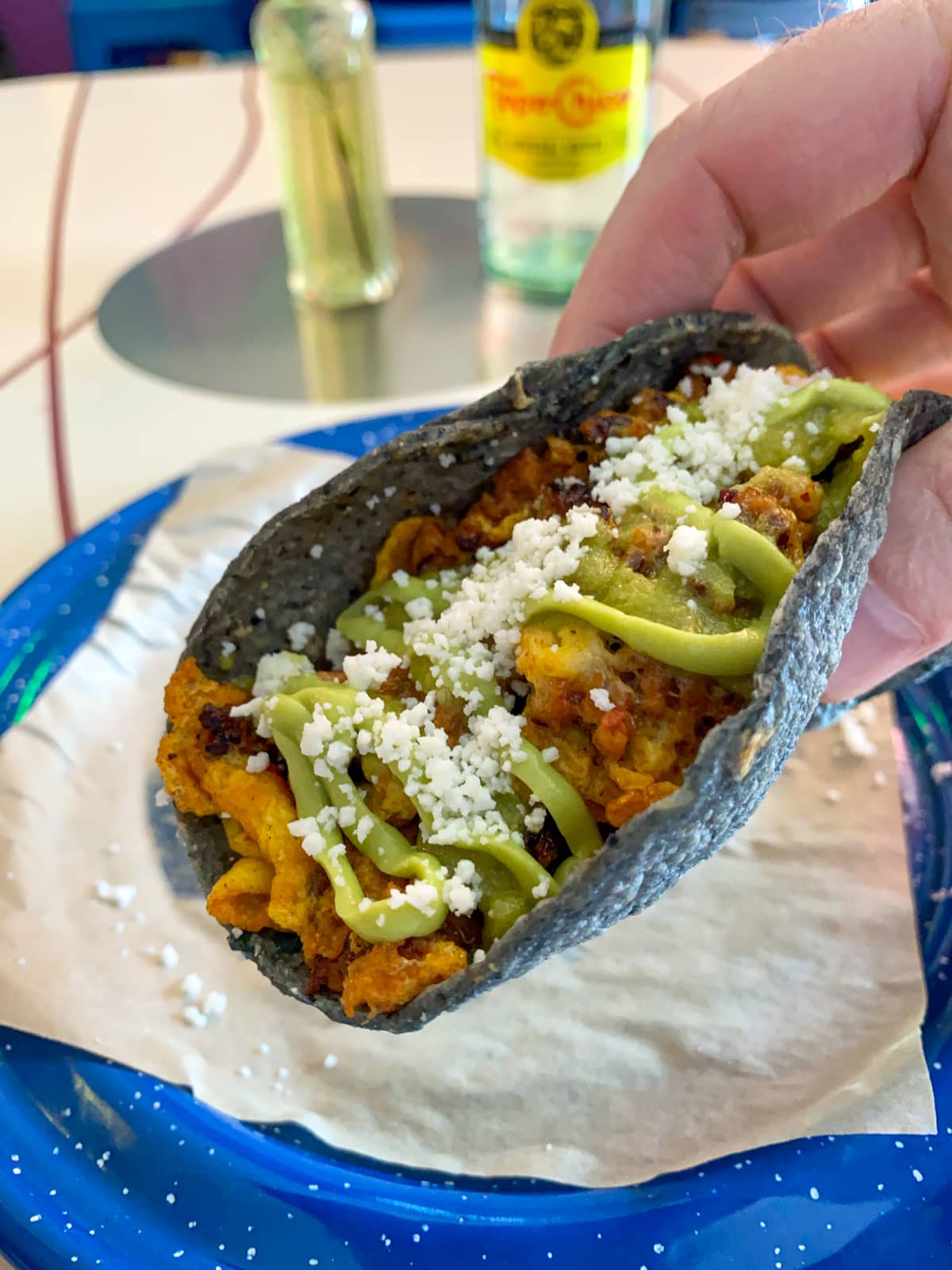 Move over Torchy's and Tacodeli, this breakfast taco at Nixta was the best I've had since moving to Austin, TX, in 2016.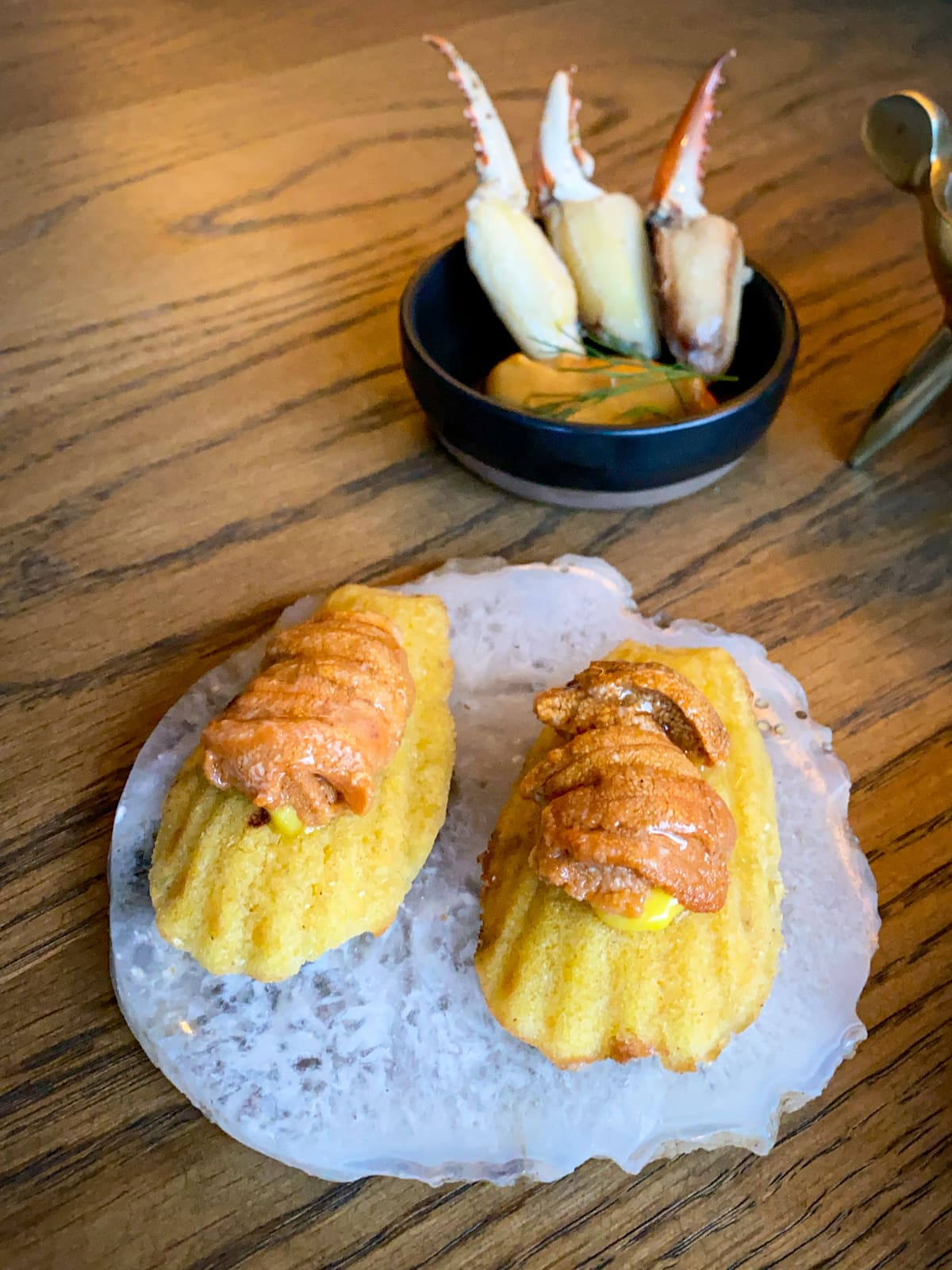 My best restaurant meal of 2020 was at Hestia, hands-down. I can't wait to go back.
Related: Best Sushi in Austin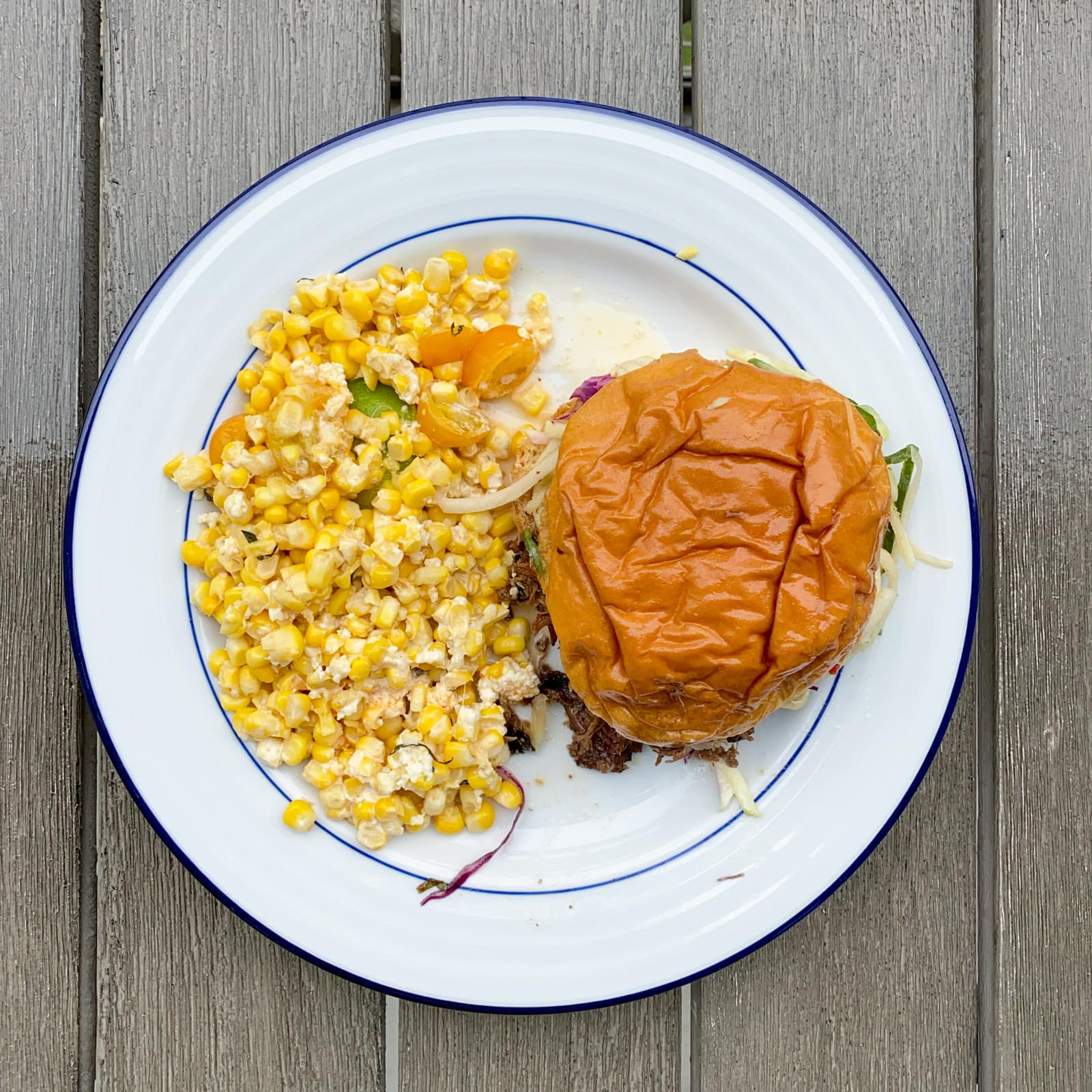 I ordered the brisket sandwich when I first went to Loro, which was just as juicy and delicious via delivery.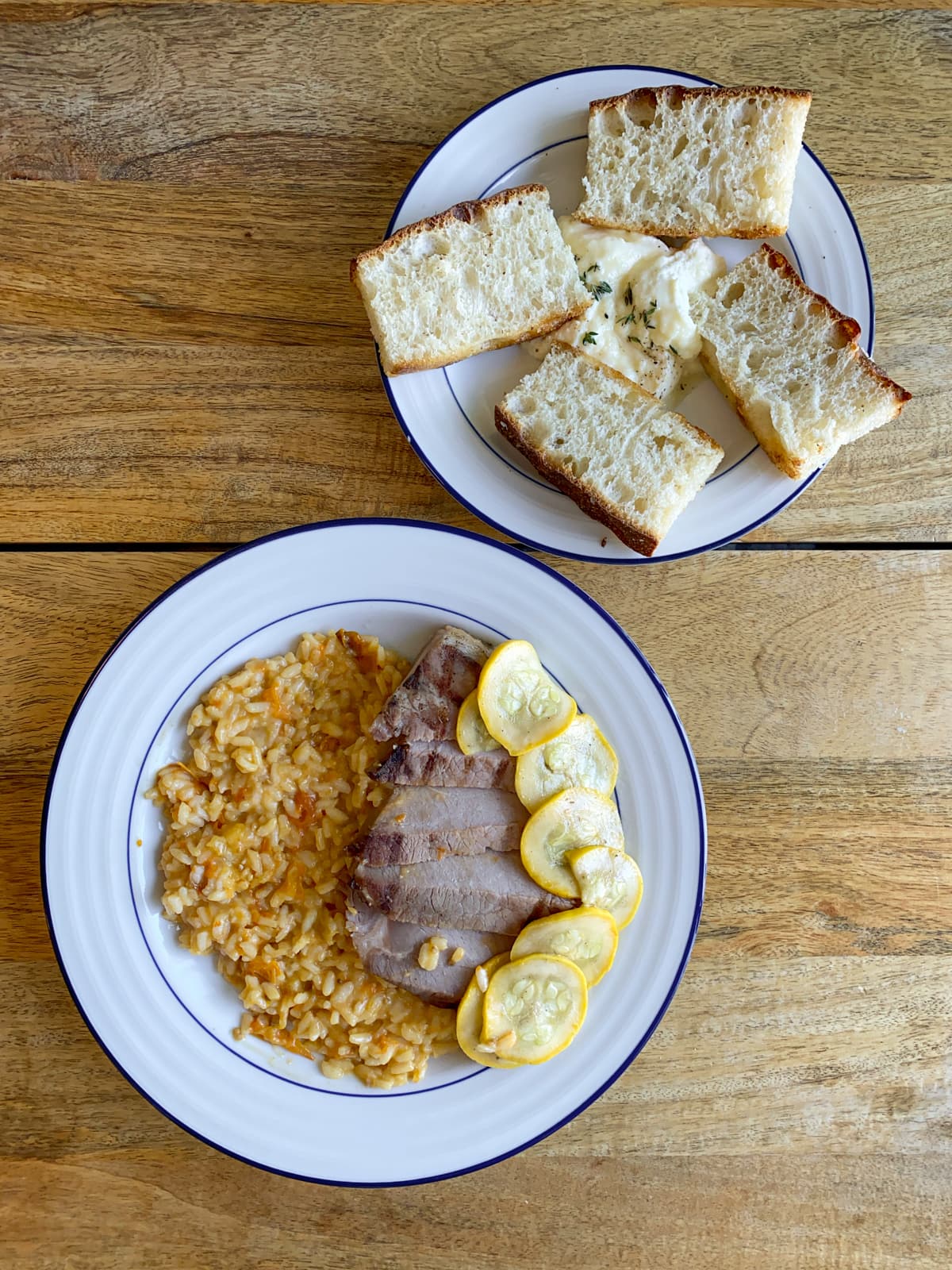 I splurged on dinner from Intero one night. No regrets!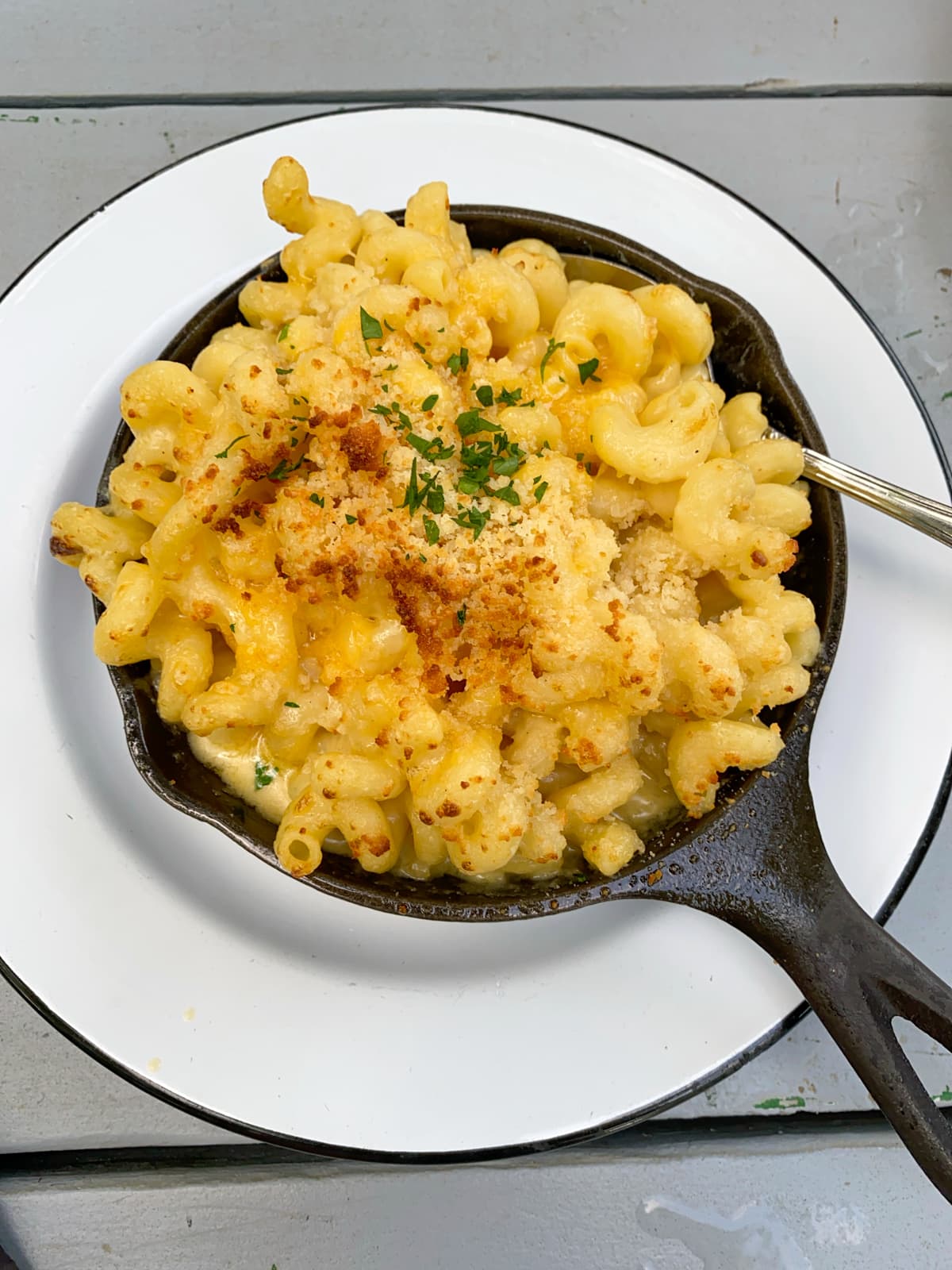 Going out for my friend Nick's birthday in the spring was a real treat after being cooped up all winter.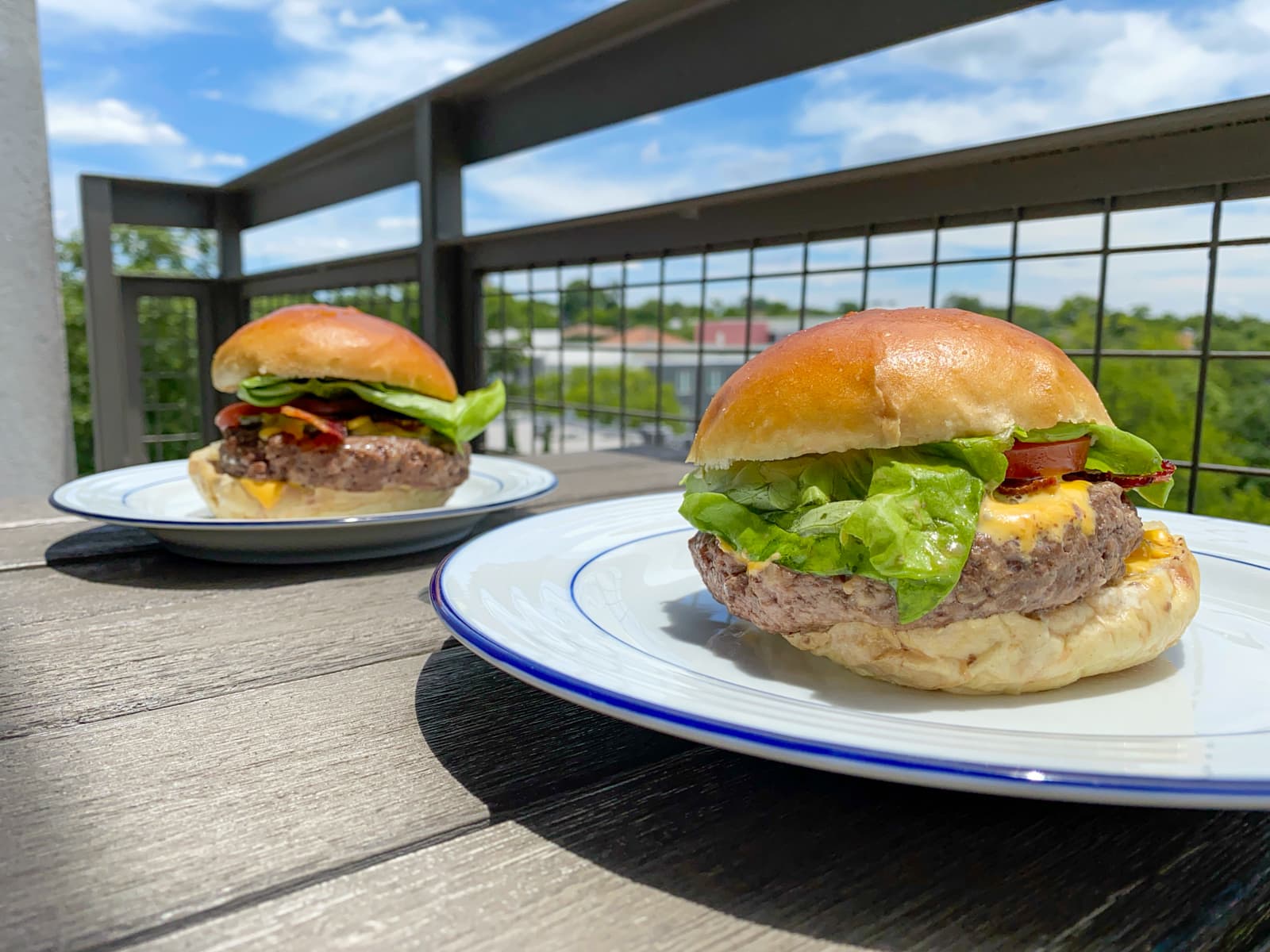 Alright, alright, alright.
Related: How to Eat Alone and Enjoy Yourself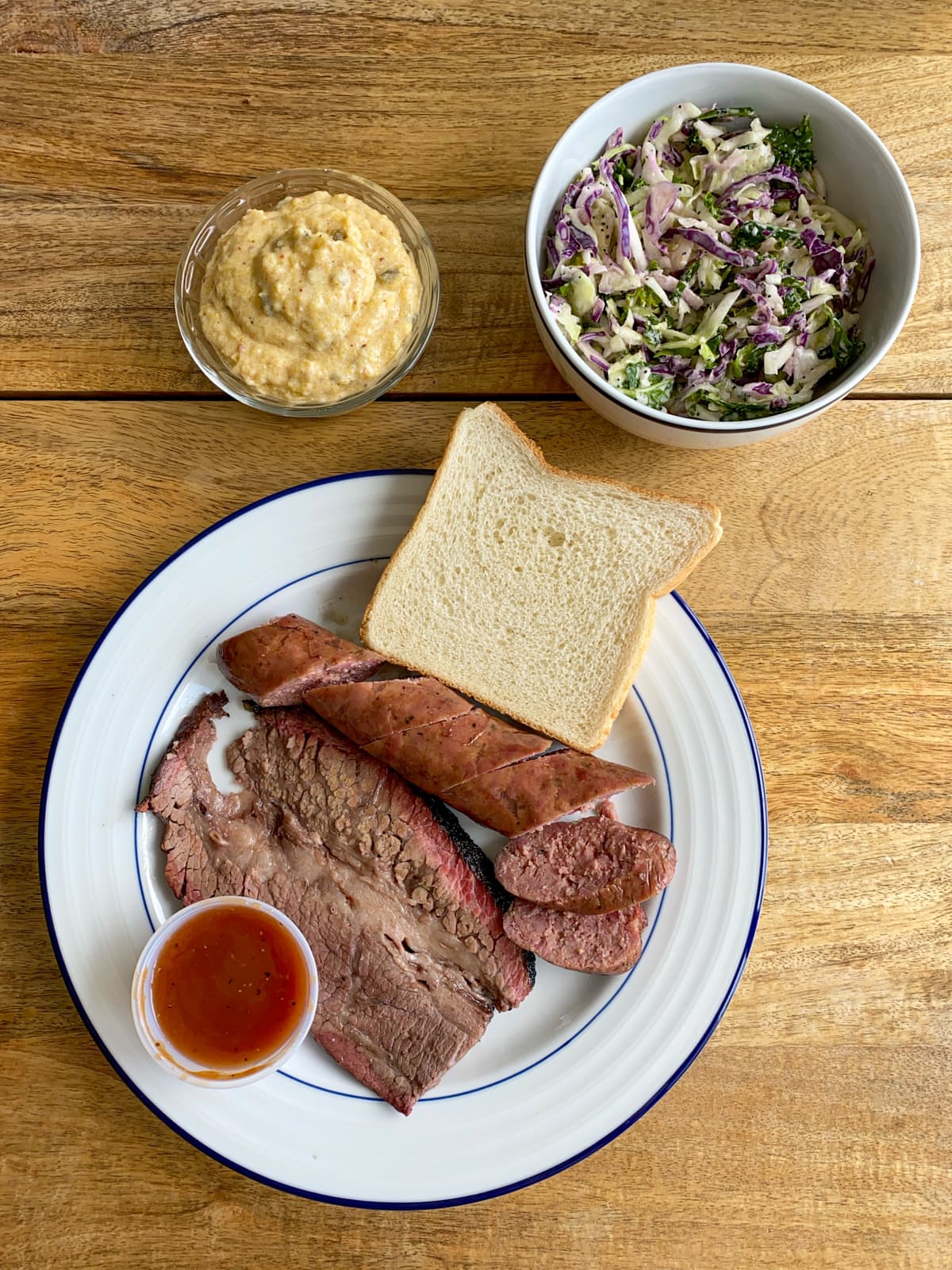 Getting my meat fix at Micklethwait BBQ, which I tried for the first time.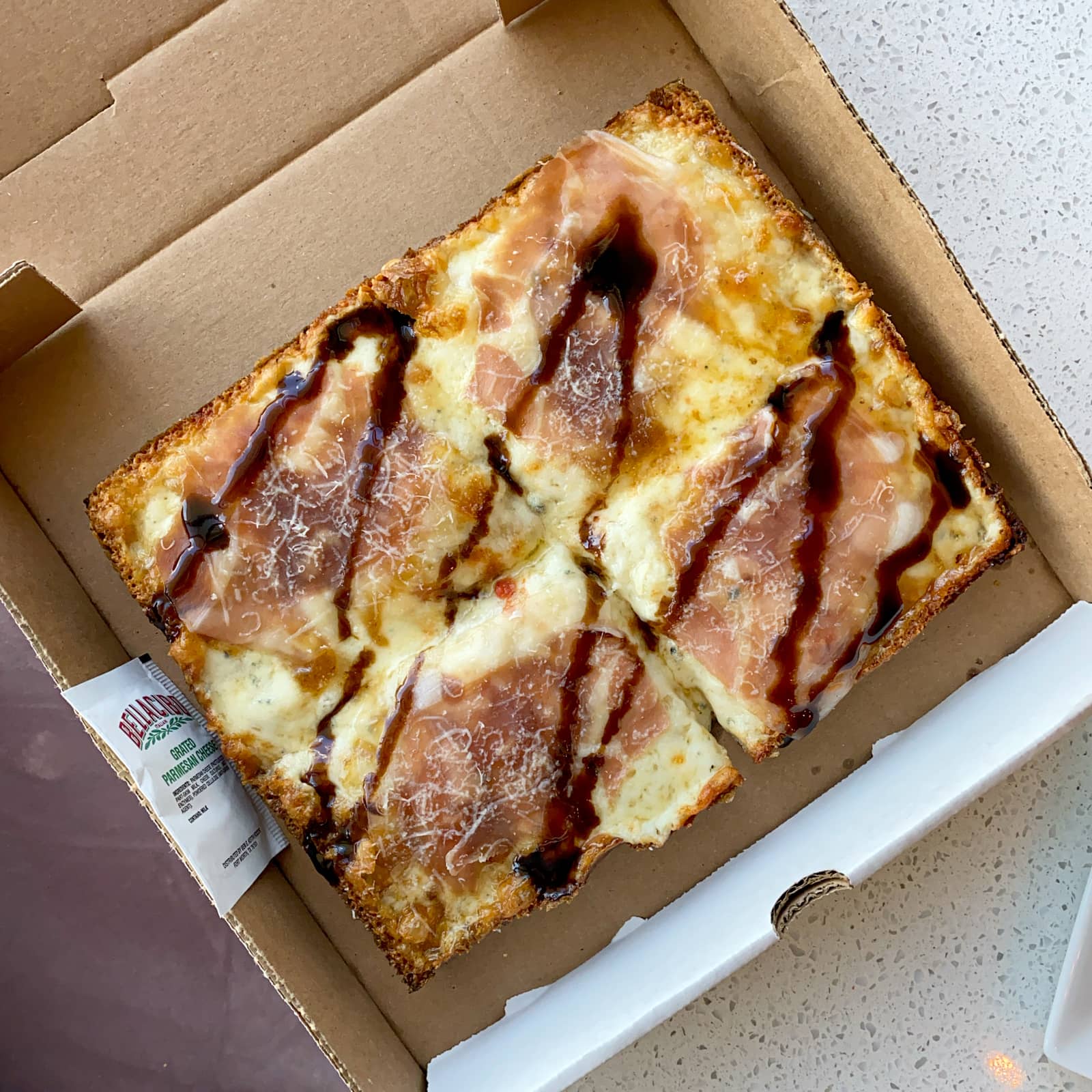 The "Cadillac" (pictured above) is my favorite pizza on the menu at Via 313.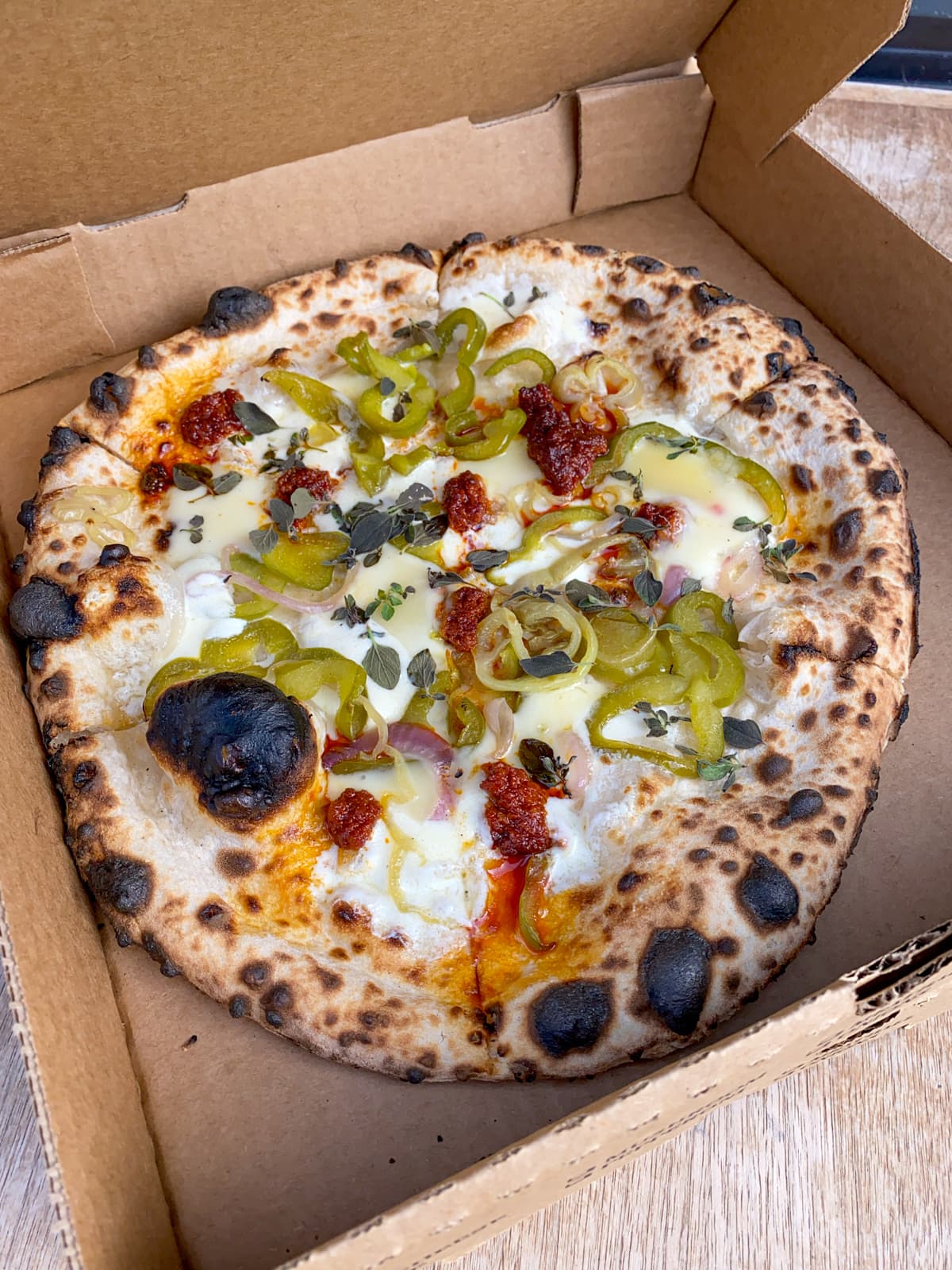 I may have picked off the peppers after snapping this photo. The pizza was still excellent!
Kevin Fink is the chef/co-owner of Emmer & Rye, Hestia, Henbit, and several more spots in Austin.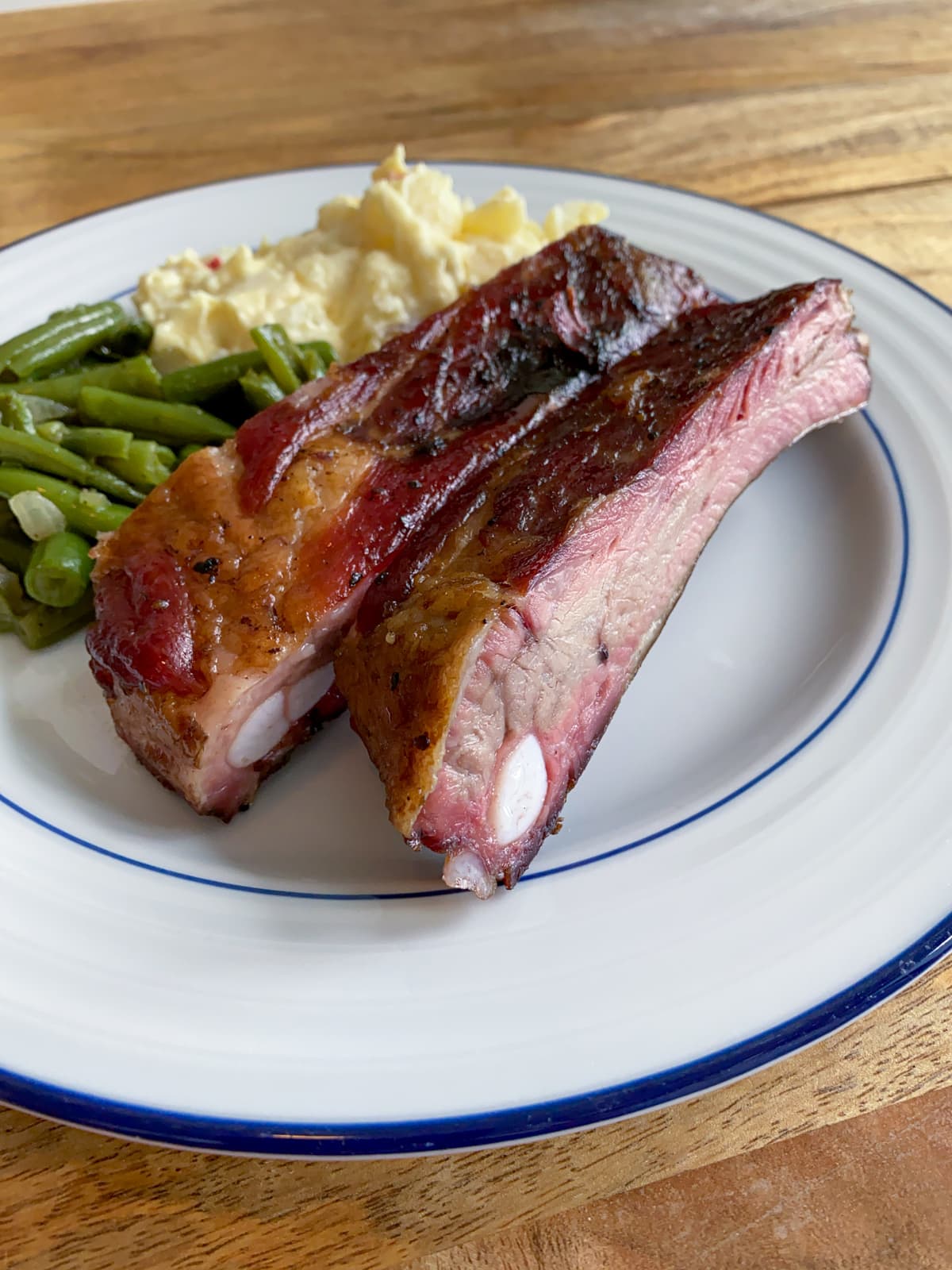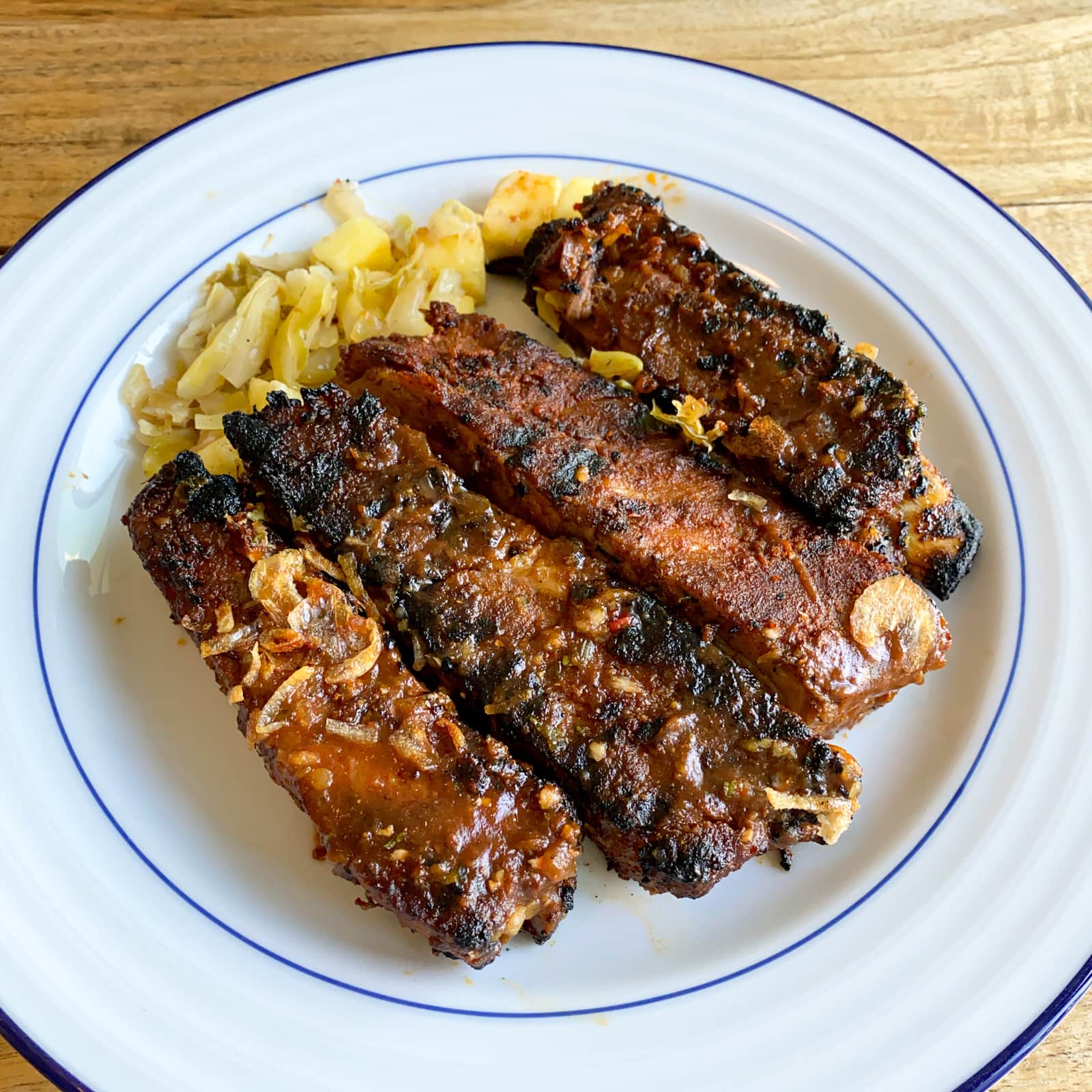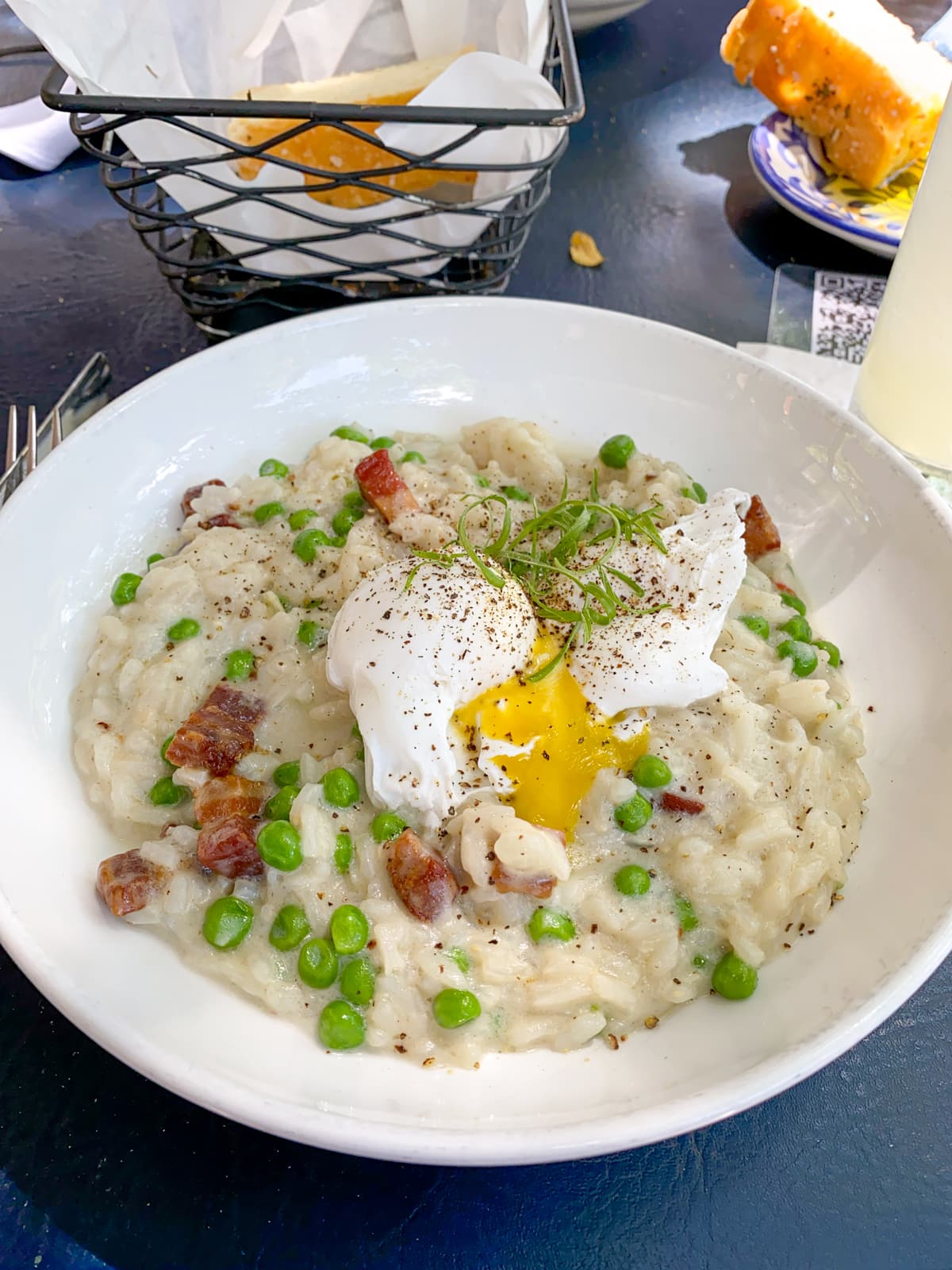 The chance to grab lunch with my Irish friend, Benny, led me to dine on the patio at Juliet's in South Austin for the first time.
I'd previously ordered their pizzas via UberEats several times. The risotto was decadent.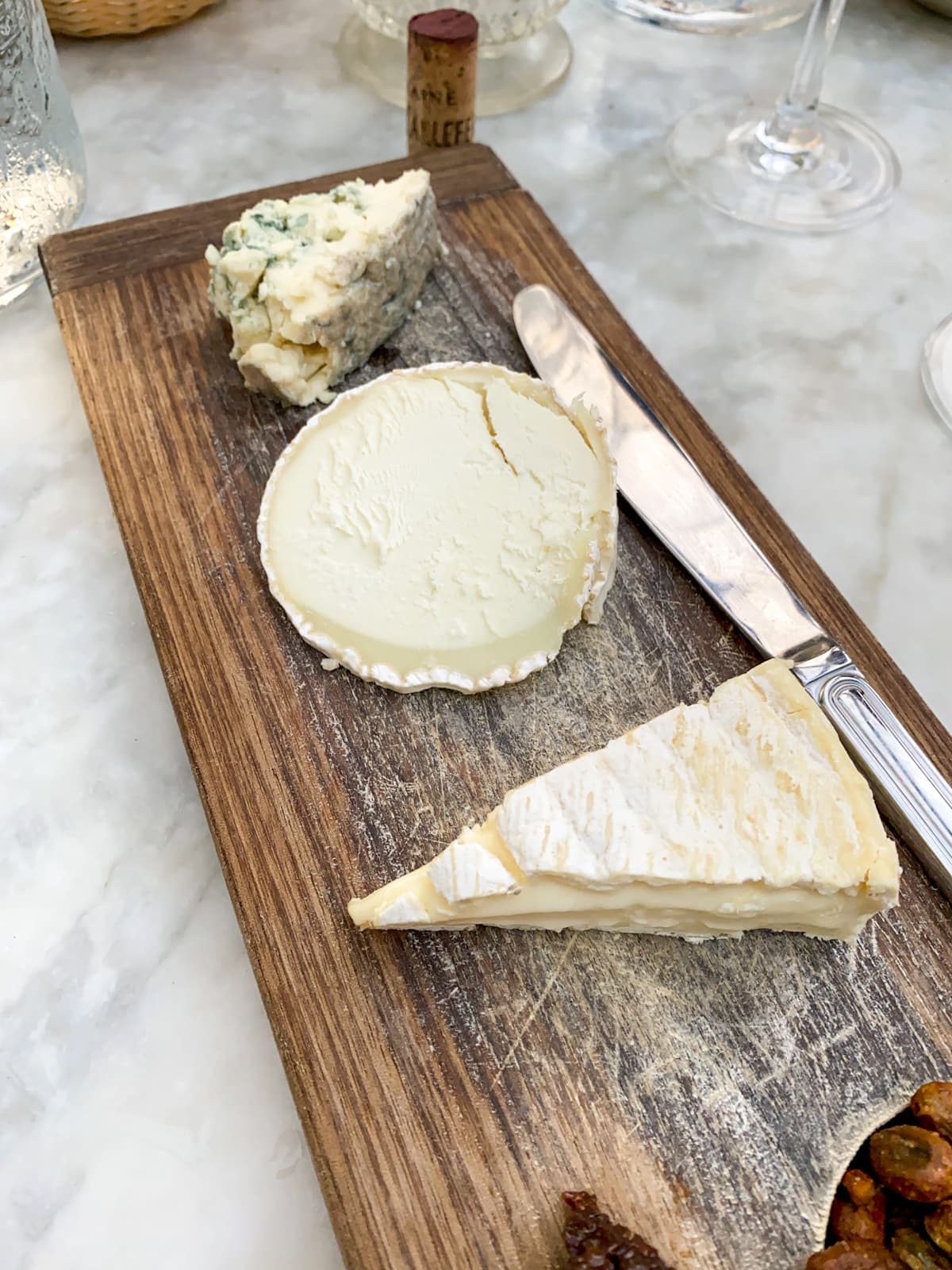 I celebrated my birthday with a few close friends at Justine's in East Austin, where we dined on fresh cheeses, sizeable steaks, and several desserts.
Justine's patio flies under the radar, making it the perfect place to celebrate a special occasion with friends or a significant other.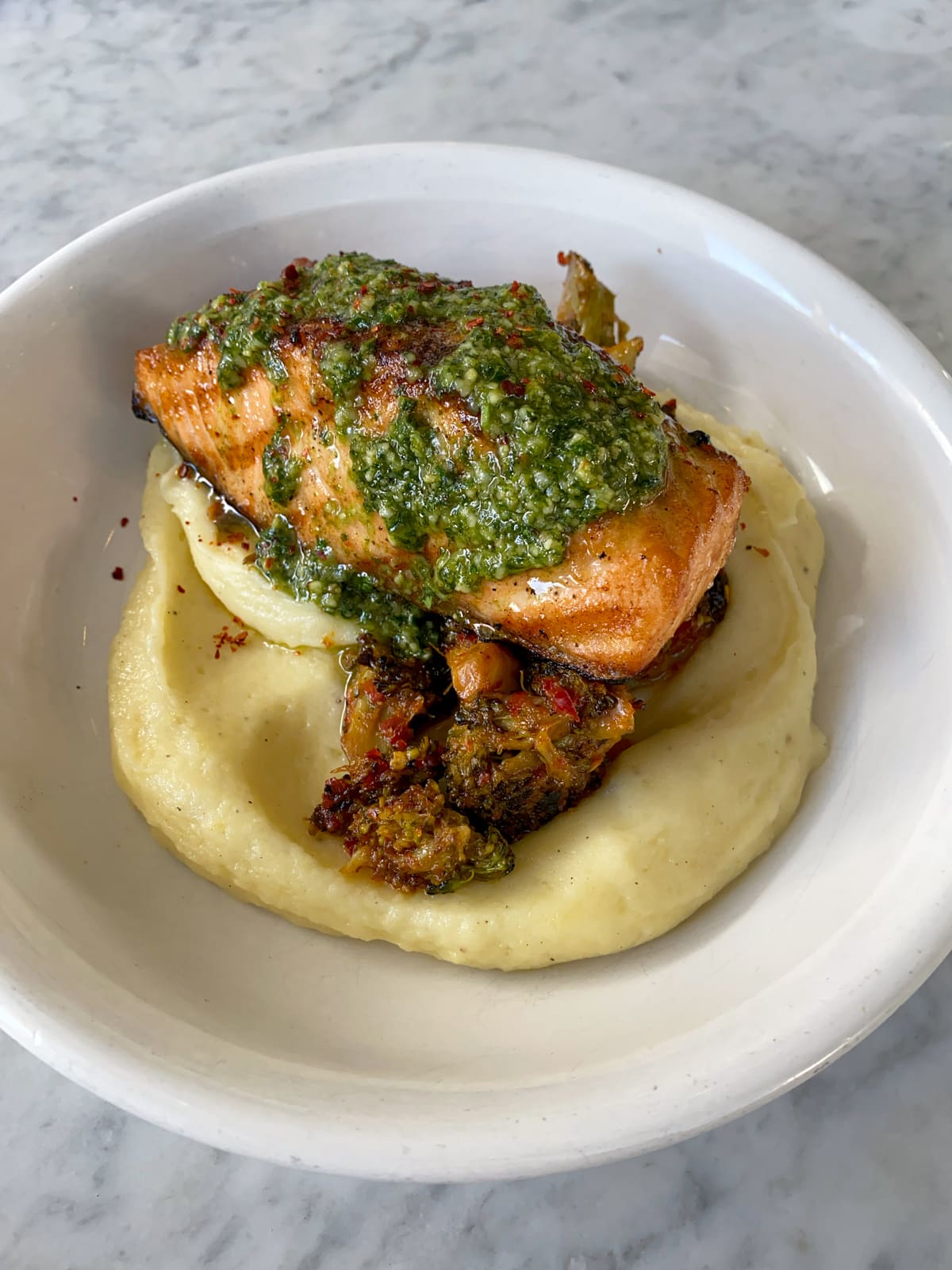 So glad I got to try this juicy salmon at Hank's, one of my favorite restaurants and cafes in Austin.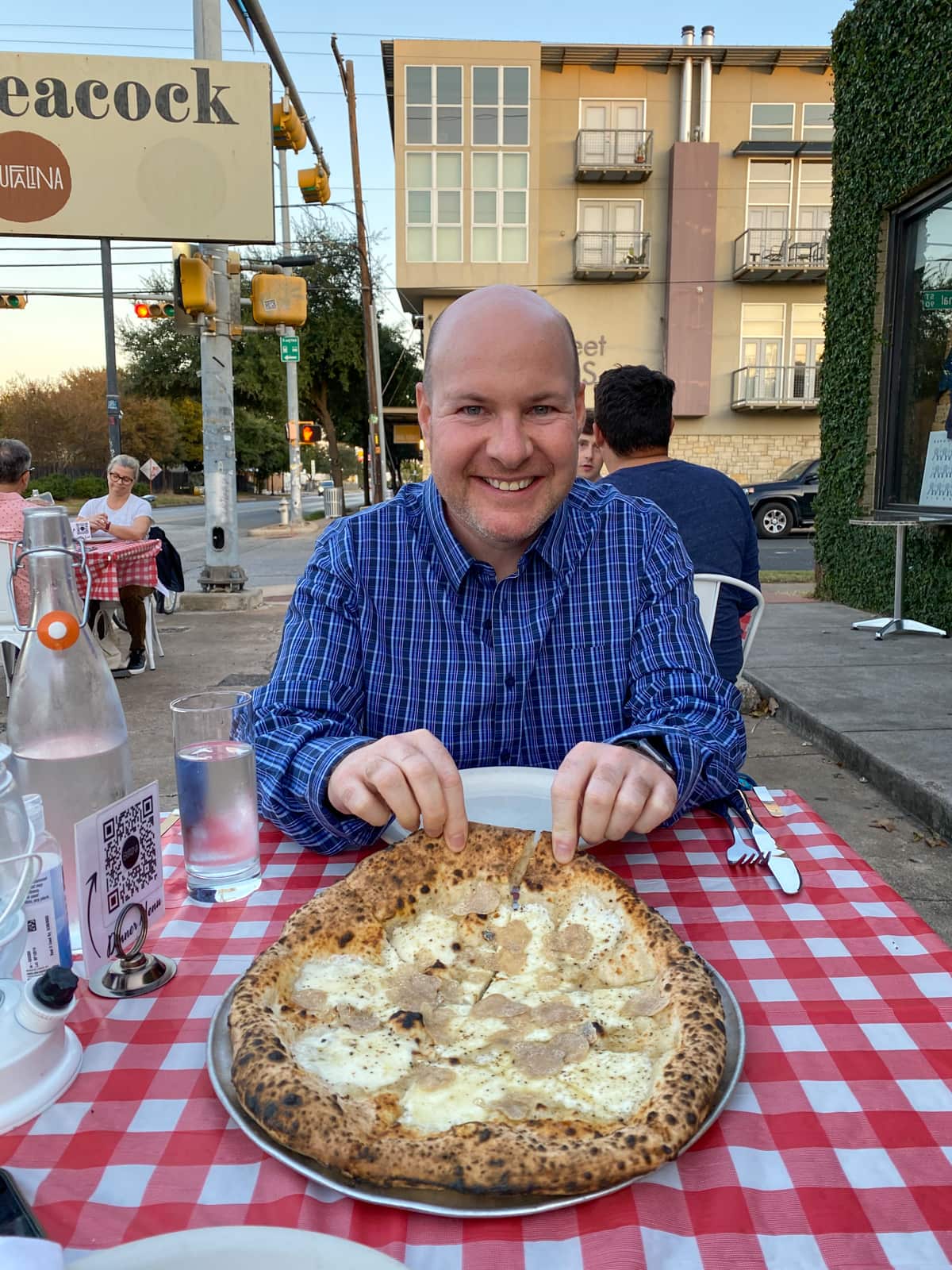 Dining al fresco with a friend at Bufalina's East Austin location (which closed in 2021).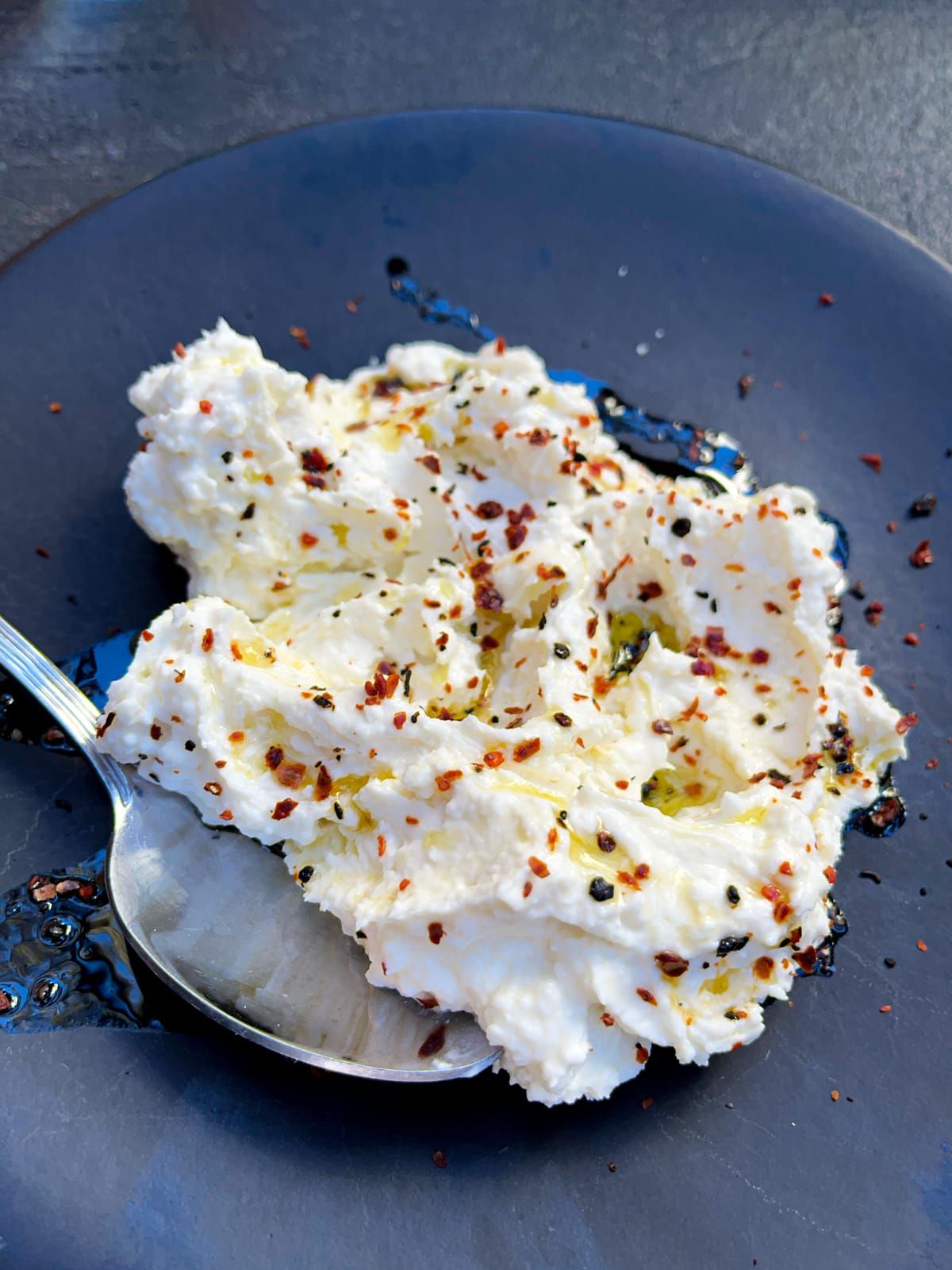 Aba's whipped feta is a crowd-pleaser or at least a Dave-pleaser.