Howdy folks! The State Fair of Texas is a colossal adventure of fried deliciousness. But it's not cheap.
Here are 15 tips to make the most of your day with Big Tex.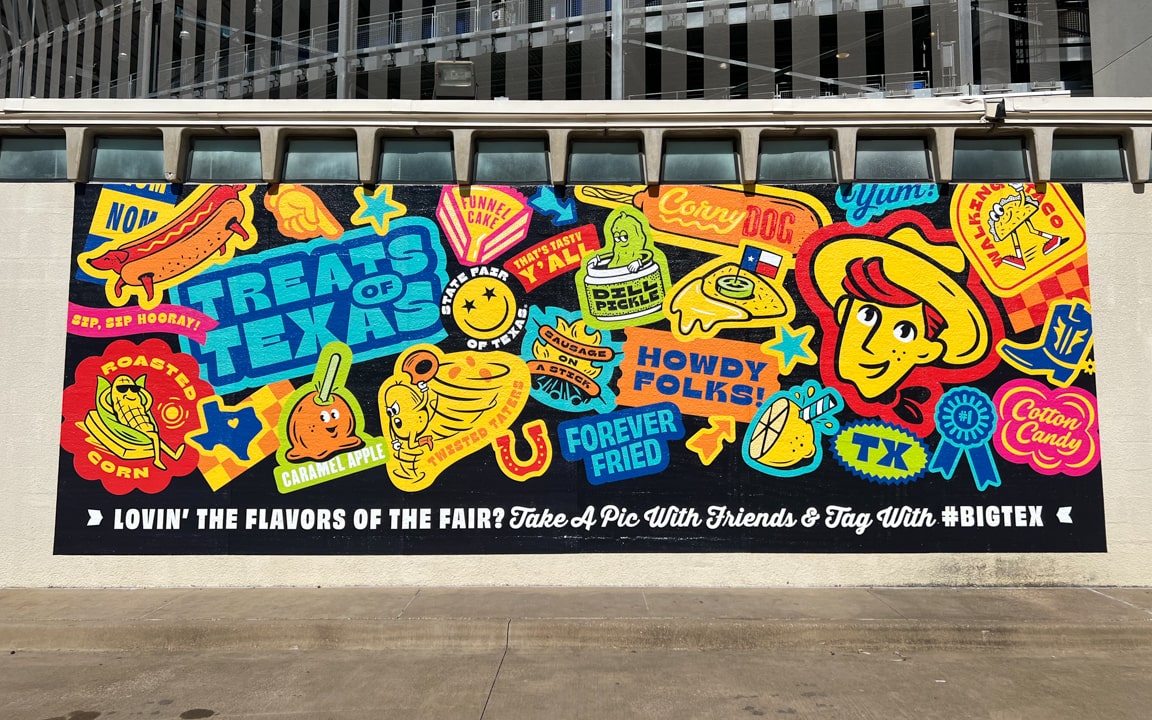 Visiting The State Fair of Texas
1. Ride the DART
The Dallas metro rail is the best way to get to the Fair.
For $3, the Green Line will deposit you at Fair Park Station, directly outside the Fair gates, and it doesn't get any closer than that.
Lyft and Uber are other smart options, but you'll still endure Fair traffic to get there.
The State Fair of Texas parking runs $20 per space; premium parking is $40.
2. Buy Tickets in Advance
Avoid the long (and farther) line to buy tickets on-site. With pre-paid tickets, you'll zip inside within minutes.
The Fair offers discount options, including cheaper tickets for older people, first responders, and military veterans.
Anyone can take advantage of this McDonald's promo code for $5-$7 off individual ticket prices.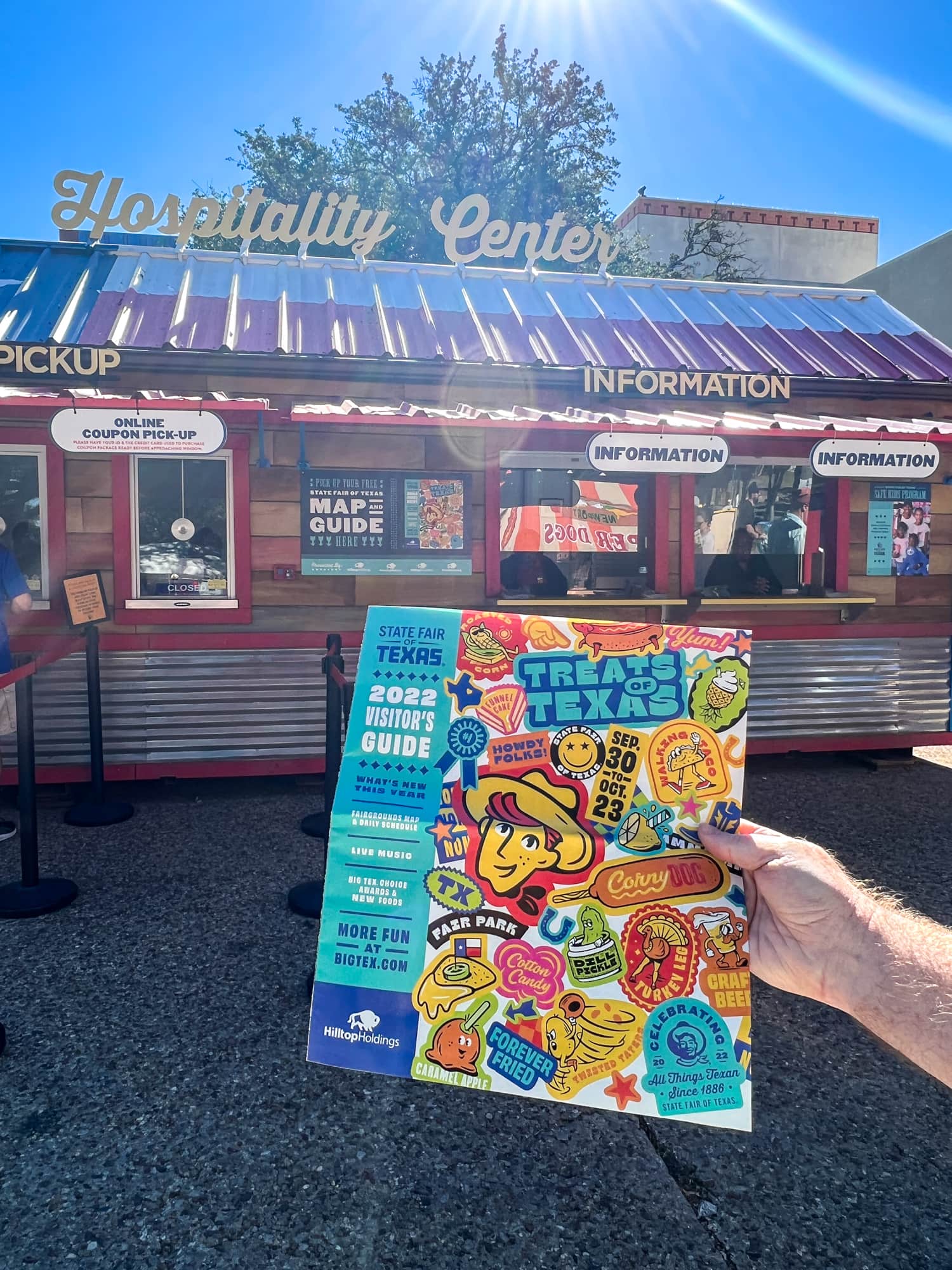 3. Get a Free Map
The fairgrounds are massive. Use the map in the free State Fair of Texas visitor magazine to find out where all the food winners, animal barns, and other can't-miss Fair activities can be found.
This is easier than trying to access the digital versions on the Big Tex website with your phone.
4. Strategize Your Arrival
Go at 10 a.m. when the gates open for the smallest crowds.
Or, wait till 5 p.m. to avoid the Texas heat and see the nightly parade and light show. Plus, later entry automatically reduces adult tickets to the kid's price.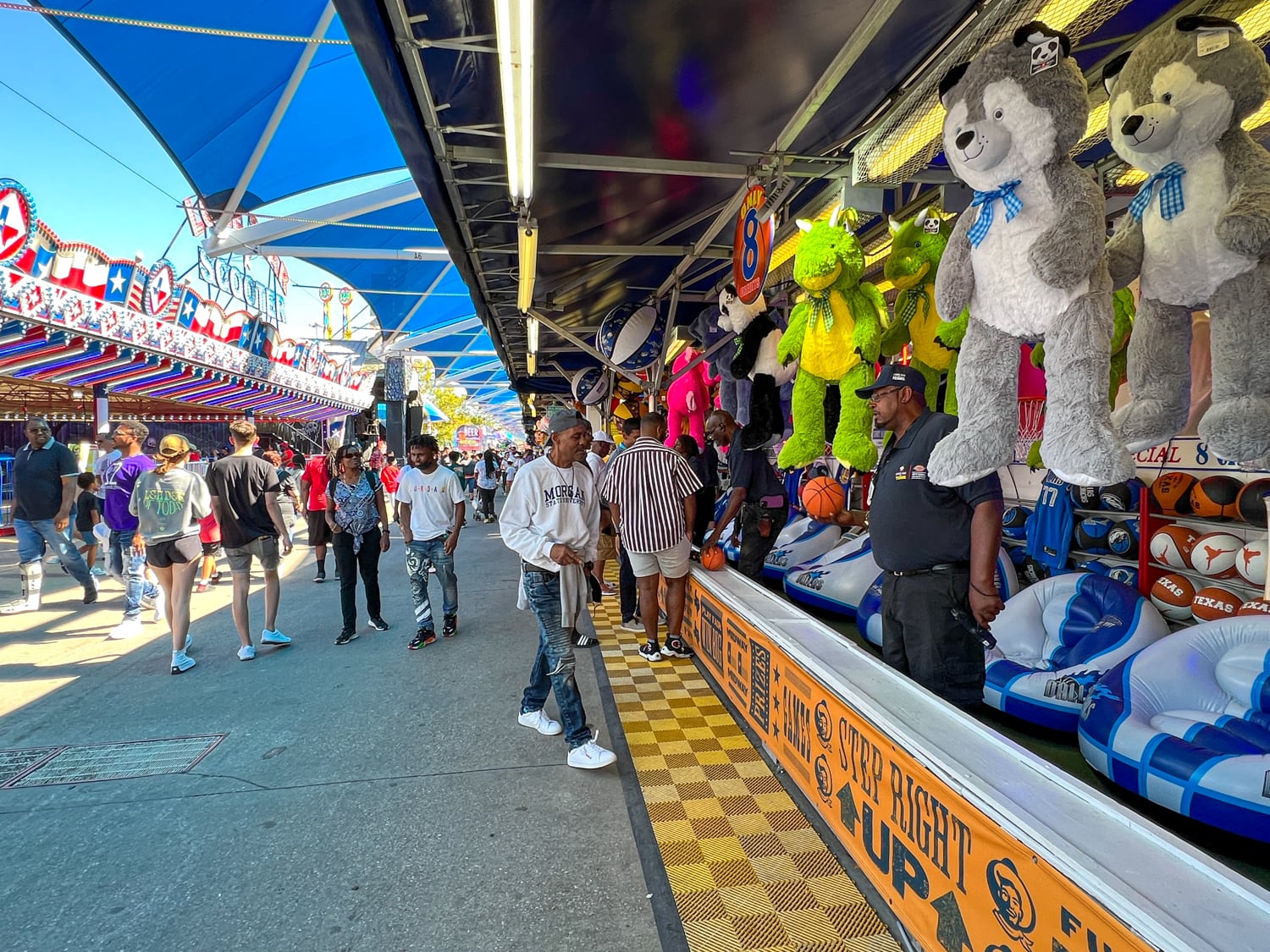 5. Skip the Midway Games
Your State Fair of Texas food and ride coupons will work for the rides but not the games.
You'll have to purchase a Big Tex Game Card, and you could spend a small fortune and still not come home with a giant stuffed prize.
Don't believe us? Watch fellow Fair fans play and see how often they win. We recommend saving your money for the food.
6. Scout Food Ahead of Time
With coupons doubling in price this year (we already miss 50-cent coupons), it's easy to spend a Benjamin ($100) in no time.
Use the free map or the digital version to pick your fried favorites. Then, use your willpower to stick to your choices.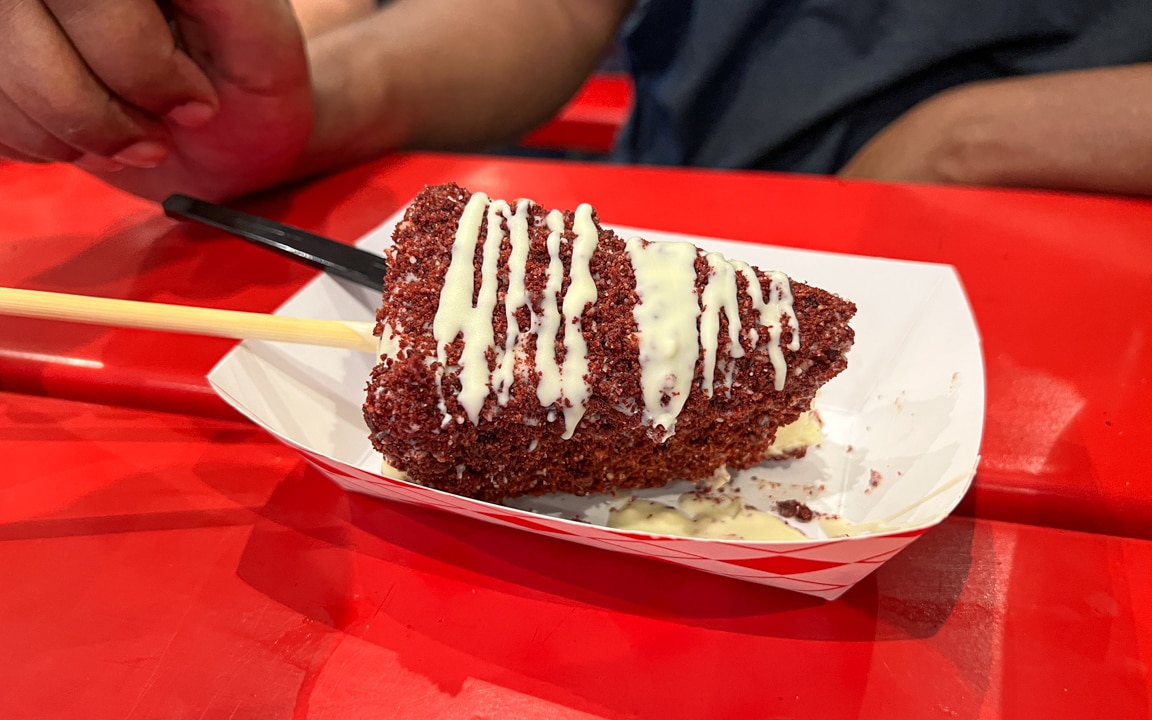 7. Go on Thrifty Thursday
Take advantage of food specials every Thursday, with more than 85 discounted food and drink items.
Fried Oreos, one of our favorites, run five coupons instead of eight on Thursdays. Similarly, Midway rides are reduced on Thrilling Tuesdays.
8. Bring Your Utensils
We were surprised at how often we needed a knife to cut food at The State Fair of Texas.
Avoid wasting plastic by bringing your fork or holding on to the same one all day. Just remember, if you take your own, no metal is allowed.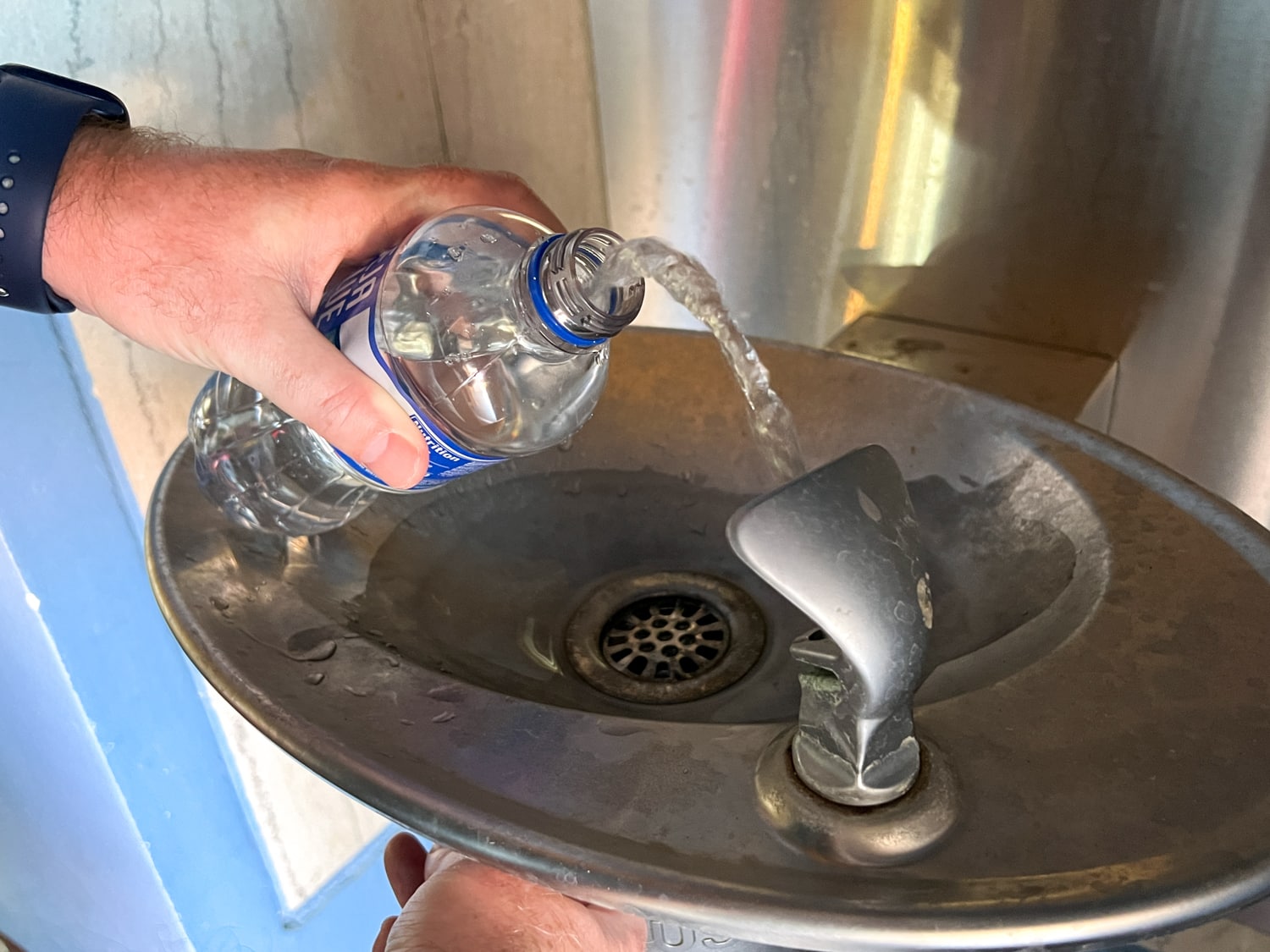 9. Buy Bottled Water From a Water Vendor
Don't make our mistake and pay $5 for bottled water from a food vendor.
Instead, seek out the water-only vendors selling H20 for two coupons. (Note, we also spied one-coupon water at the DAR House by the pig races.)
Even better, refill your empty water bottle at a water fountain. While not all work, we found the water fountain inside the Coliseum (where rodeo events are held) was running.
10. Limit Food Expenses by Bringing Your Own
While we all love fried concoctions, it can be easy to overdo it at The State Fair of Texas.
You're allowed to bring food and snacks, provided there are no alcohol, glass containers, metal knives, or forks. Coolers and ice chests are also allowed.
Related: Best Restaurants in Dallas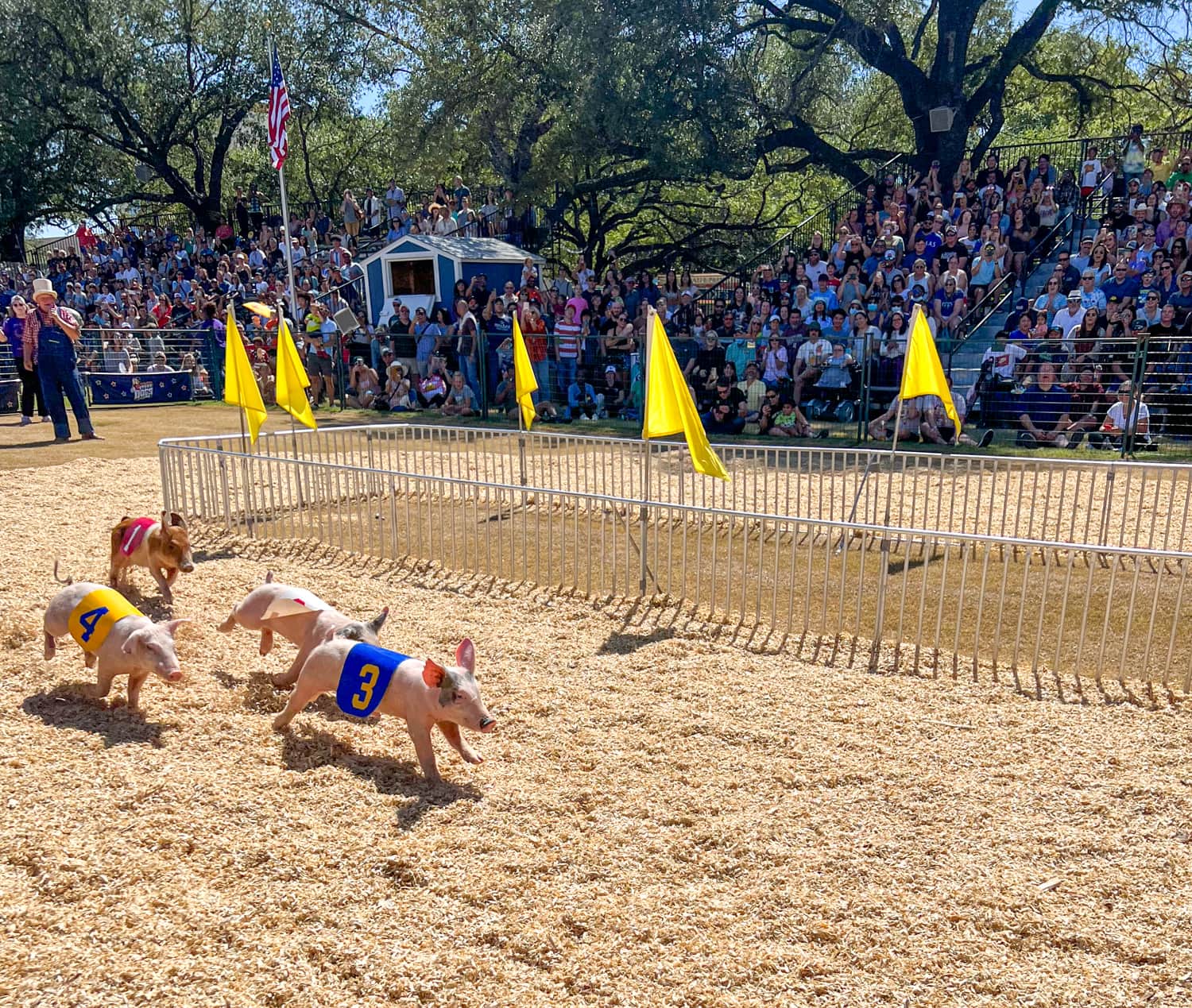 11. Save Unused Coupons
They never expire. So, don't sweat if you end up with more than you can spend.
And you never know when prices might jump again. With the doubling to $1 per coupon this year, we appreciated leftover coupons from 2017 and 2018.
12. Go to Shows Early
Snag a seat early if you're interested in rodeo activities, performances, or special events.
Wait until five minutes before the pig races, and you'll watch those piglets standing up while roasting in the sun.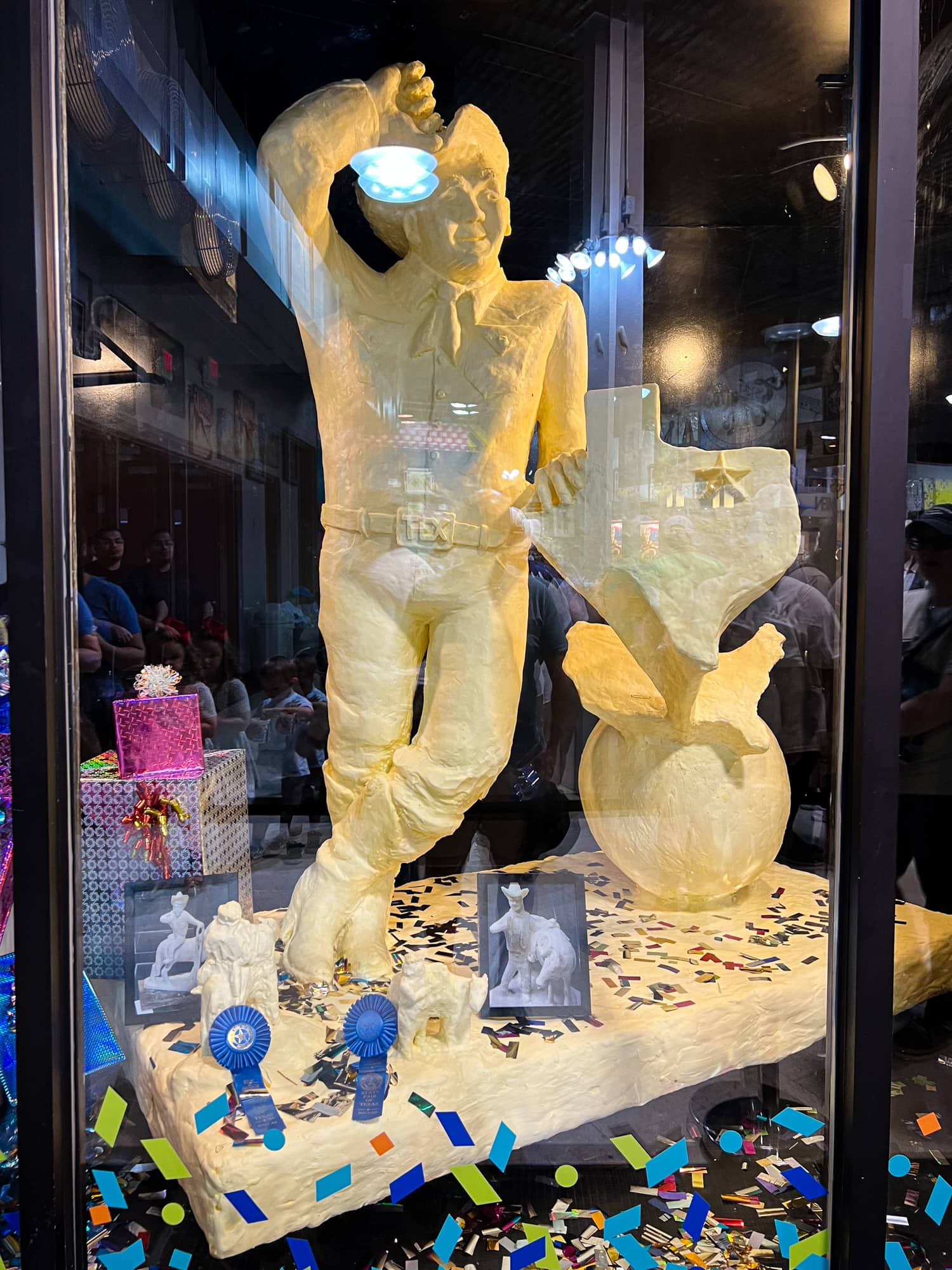 13. Appreciate Texas Creativity
Wander the Creative Arts building to see cooking demonstrations, the winning butter sculpture, and hundreds of State Fair of Texas contest winners.
From photographs to canned food to sensational sewing, you'll walk away with a finer appreciation for arts and crafts.
Also, there's a daily cooking contest where culinary contestants vie for the coveted purple "Best of Show" ribbon.
14. Enjoy Free Activities
There's plenty of free entertainment to enjoy. The petting zoo, animal pens, and birthing barns are musts for any age.
The pig races are a delight, while the rodeo brings calf roping, bull riding, and wild cow milking.
The Fair also offers daily musical performances on three stages, nightly parades, and light shows.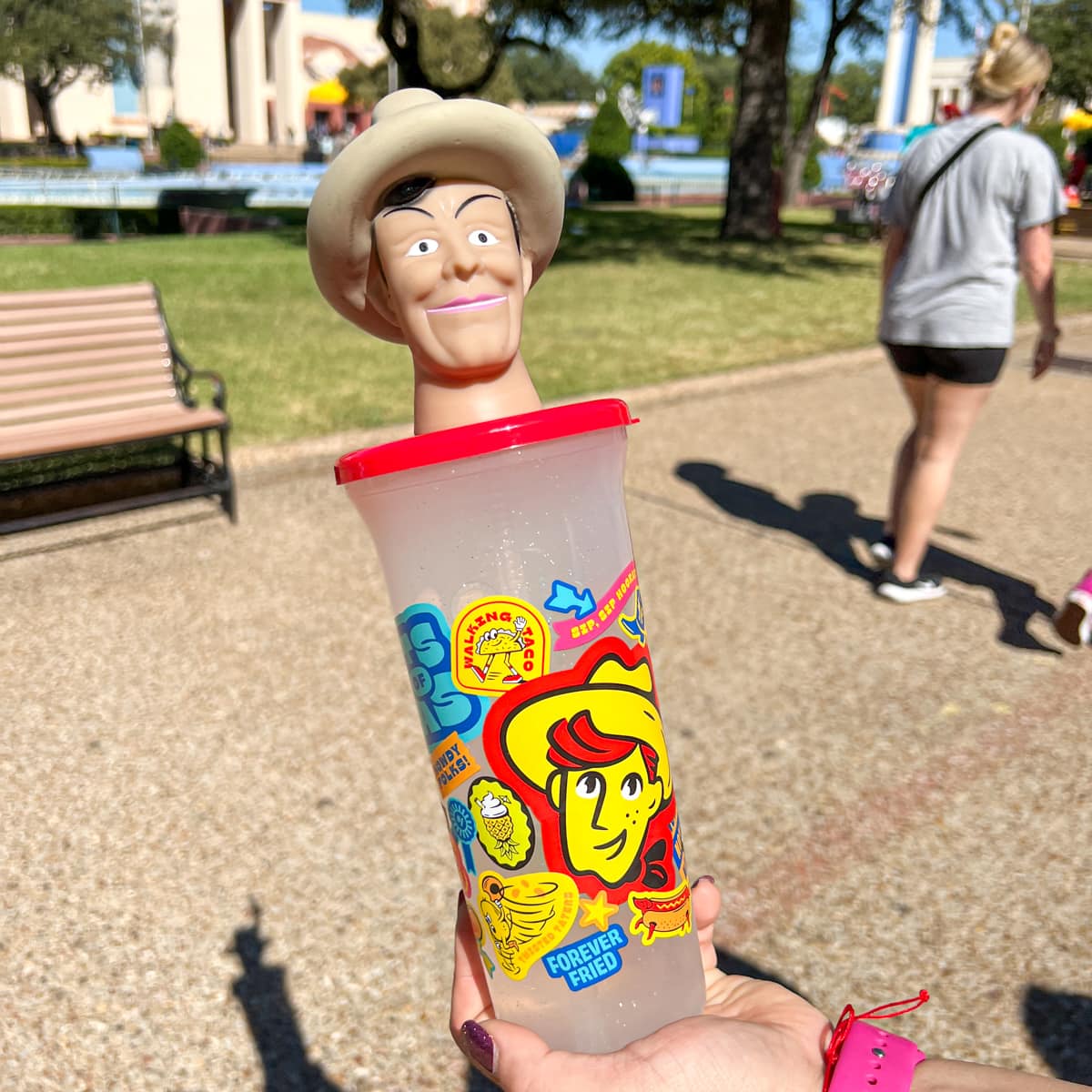 15. Take Big Tex Home
Buy a souvenir cup for ten coupons. You can refill it with non-alcoholic beverages for three coupons and bring it back year after year.
The State Fair of Texas is the longest-running fair in the country, clocking in at 24 days.
That's 24 chances for you to experience corny dogs, Texas Skyway rides, and one giant Texan.