The French Room at The Adolphus hotel in downtown Dallas offers visitors an elegant atmosphere to partake in afternoon tea.
While researching fine dining restaurants in Dallas before my first trip, I repeatedly came across mentions of The French Room with photos of the stunning space.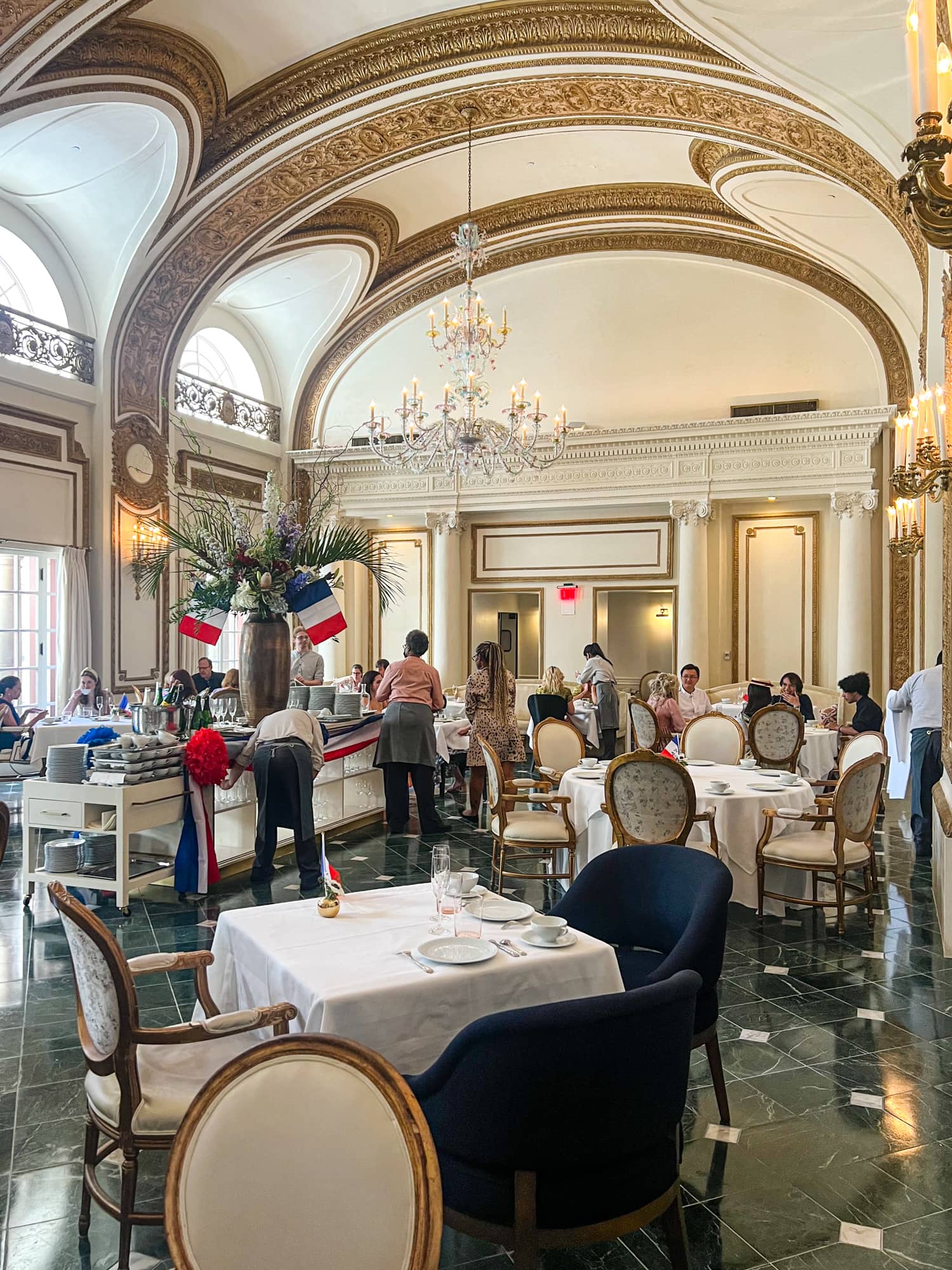 Despite a lukewarm review from January 2019 by the restaurant critic at The Dallas Morning News, I was interested in dinner there.
However, as a lingering result of the pandemic, only an afternoon tea service was offered.
Still, I like tea, and it wasn't hard to picture myself enjoying plates of petite pastries (Bridgerton-style) as I recently did at Chez Philippe at The Peabody in Memphis.
After debating whether it'd be worth the cost ($75 + tip, as my preferred day was a special event), I leaned into seeing The French Room.
About The Adolphus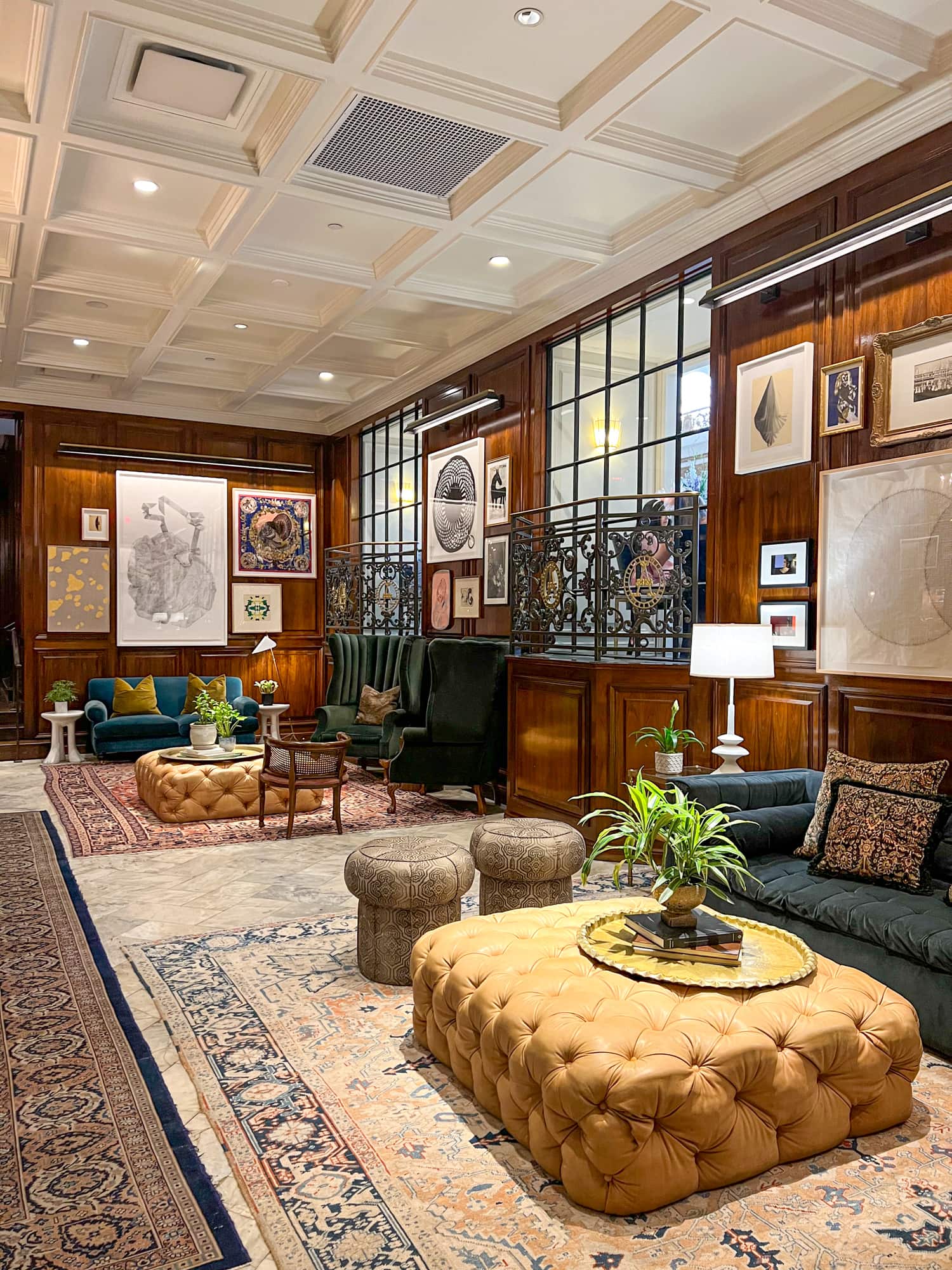 Anheuser-Busch cofounder Adolphus Busch made his beer fortune in St. Louis and later began investing in Dallas real estate.
The design of his eponymous 22-story hotel was inspired by a German castle and the Beaux-Arts style popular in Europe at the turn of the 20th century.
The French Room reflects this choice with its high ceilings, vaulted windows, symmetry, and classical references (two sets of four Corinthian columns stand tall at opposing ends of the room).
Marble floors, Murano glass chandeliers, Louis XVI-style chairs, and ornate sconces contribute to the decor.
Over the years, The Adolphus has hosted presidents Jimmy Carter, Ronald Reagan, and George HW Bush.
In 1991, Buckingham Palace selected The Adolphus for Queen Elizabeth II and Prince Philip's official state visit.
The hotel underwent a multi-million dollar renovation from 2016 to 2018, a little over 100 years after it opened on October 5, 1912.
High Tea in The French Room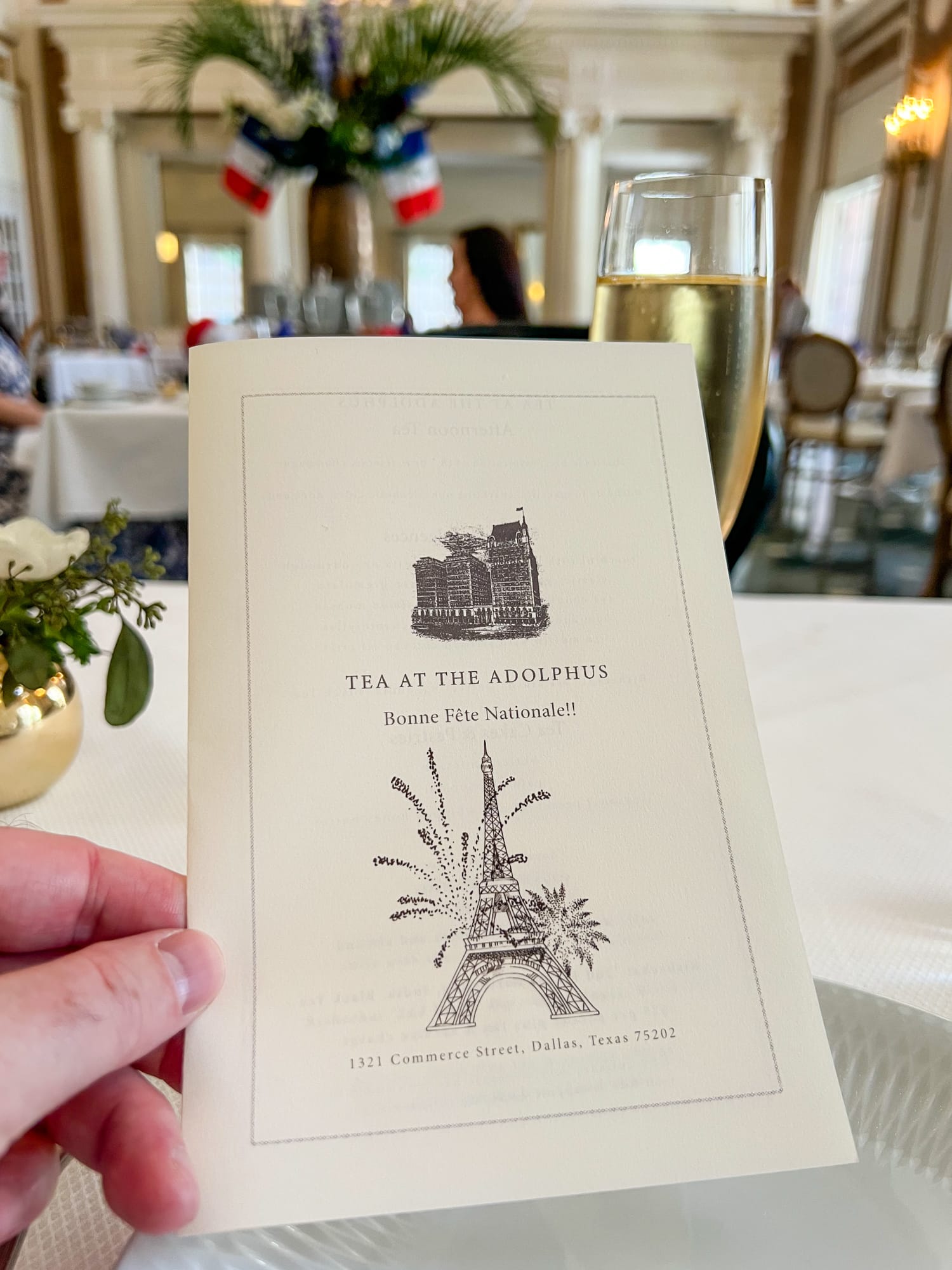 Following a terrific brunch at The Mansion, another historic hotel restaurant in Dallas, I toured the Sixth Floor Museum and arrived at The Adolphus for my 2:45 p.m. reservation.
Tea reservations include discounted $10 valet service, which I gladly took advantage of at the hotel entrance.
Inside, one beautifully-designed room led to another. I passed from the lobby through a sitting room bathed in sunlight to a plush lounge with a grand piano.
I saw The French Room through the windows to my right. And then, I was at the host stand, being greeted and led to my table for two at the far end of the dining room.
I was one of the last new afternoon seatings, so the room was mostly full of people enjoying their experience, including a bachelorette party.
Little French flags were placed in the vase at the center of the room, and live music from a harpist filled the space.
My July 14 visit coincided with Fete Nationale ("National Day" in English, otherwise known as Bastille Day), France's holiday to celebrate the start of the French Revolution in 1789.
Service in the grand ballroom began with a glass of champagne, Charles Le Bel's "Inspiration 1818." A non-alcoholic alternative, sparkling cider from Normandy, was also available.
Savory Indulgences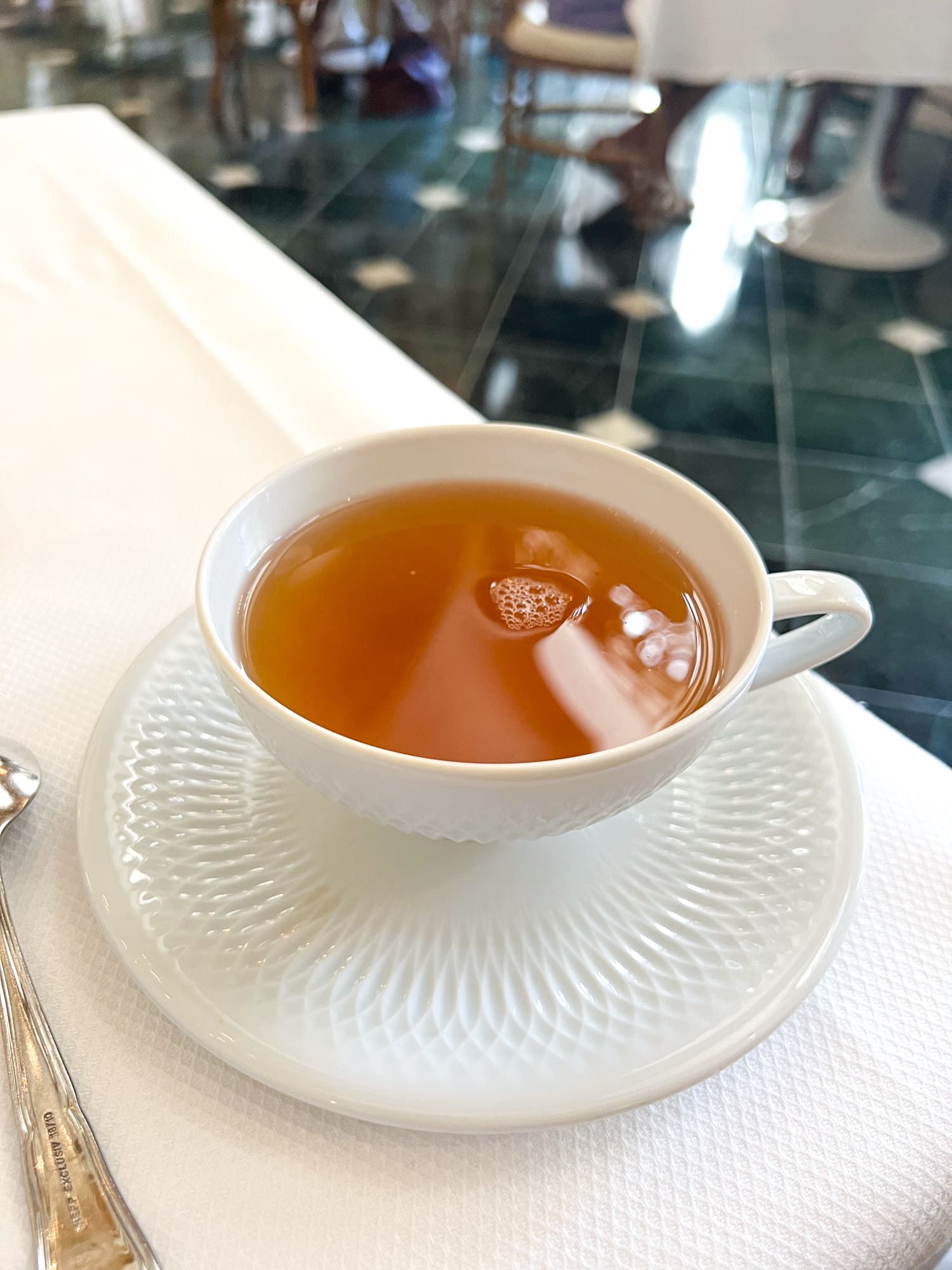 The afternoon tea menu has two courses: the first course is savory dishes, followed by sweet. Zakti, a Dallas-based tea shop, supplies the loose-leaf teas.
I was excited to see the tea I'd be drinking that day came from Darjeeling, a mountain town in Northeastern India, which I visited during my 2008 trip around the world.
In addition to trying green and black teas and touring a tea plantation, I can also say it's where my love of chai tea began.
The French Room poured a piping hot cup of Risheehat "1st flush" Darjeeling black tea and delivered a tower of savory pastries for me to enjoy.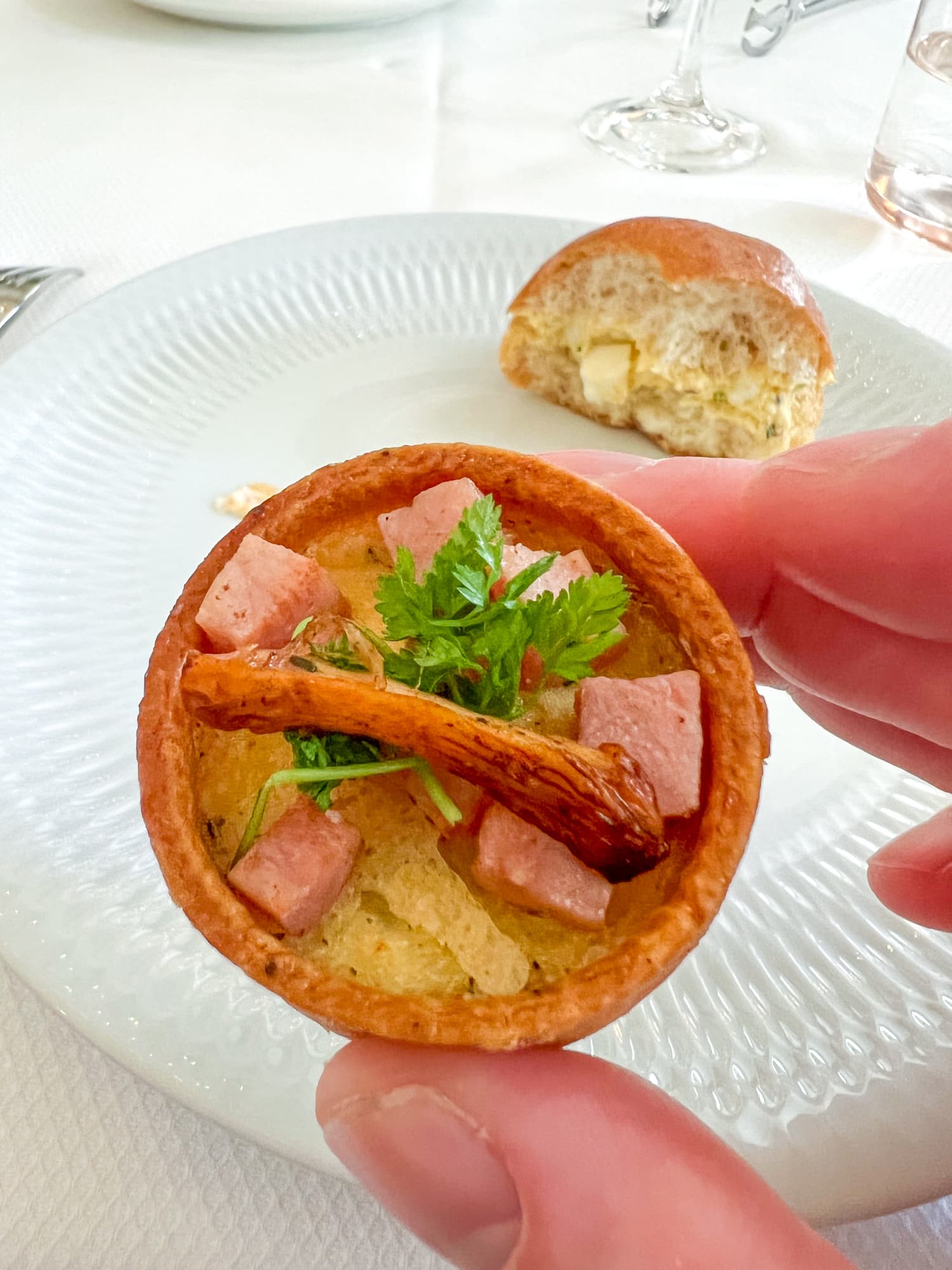 My favorites were a mini corn muffin with smoked chicken rillettes and a rye choux puff with smoked salmon mousse.
The three other savory pastries included:
Zucchini with herbed whipped ricotta on sourdough
Egg salad with Parmesan gremolata
Ham and gruyere quiche with chanterelle
The savory snacks were average, and I began looking forward to what the chefs had in store for my sweet tooth.
Tea Cakes & Pastries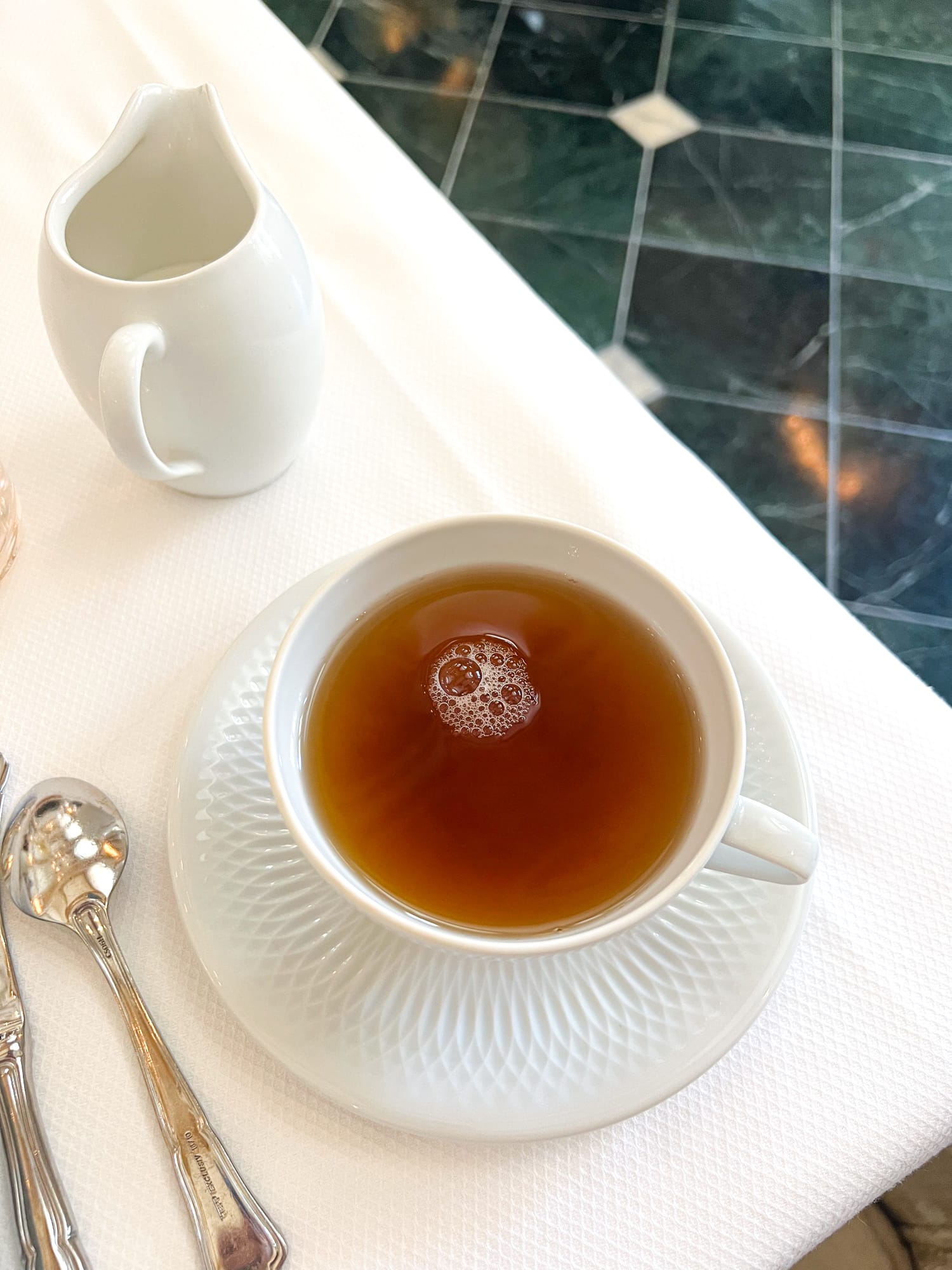 The change from savory to sweet brought a "2nd flush" of Darjeeling black tea.
My server said this one goes better with cream and sugar if I wanted to try it that way. I drank the first half plain and then added both but I preferred it plain.
The second tower of treats from Executive Pastry Chef Ruben Torano arrived soon after, and I plotted the order in which I'd eat them.
I began at the top with the mini pain au chocolat, one of my favorite French pastries. The mini croissant was good with some seasonal preserves and whipped honey butter.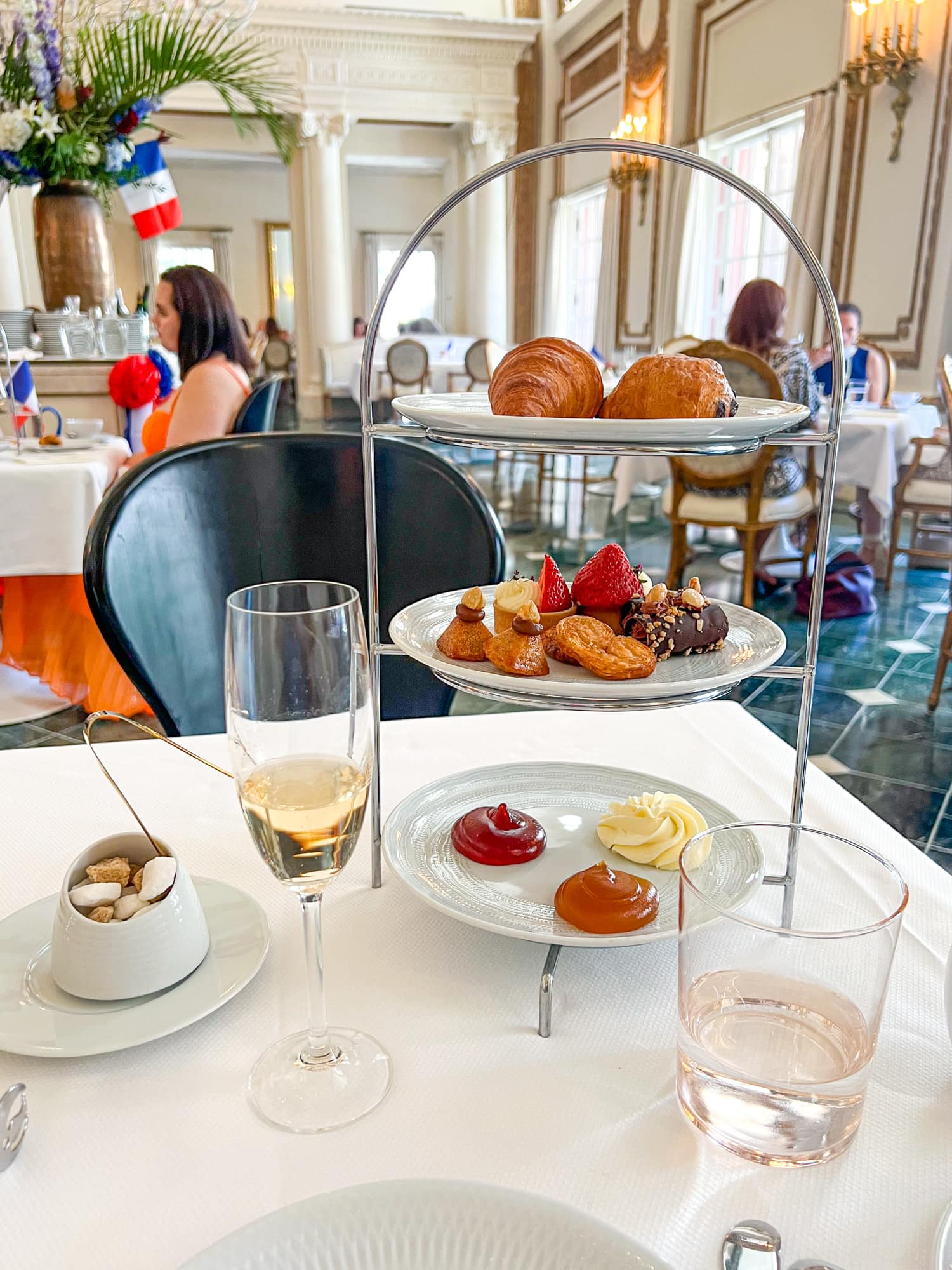 I then moved down a level where there were two of everything. The cylindrical tuile with chocolate cremeux and almond was my favorite, followed by the strawberry tartlette.
There were also hazelnut financier and cœur de France, a traditional French pastry in the shape of a palm leaf.
It was enough to fill me up, especially given the heavy brunch I ate earlier in the day. I asked for a box and took a few of the pastries to go.
Related: Soba Noodles at Tei-An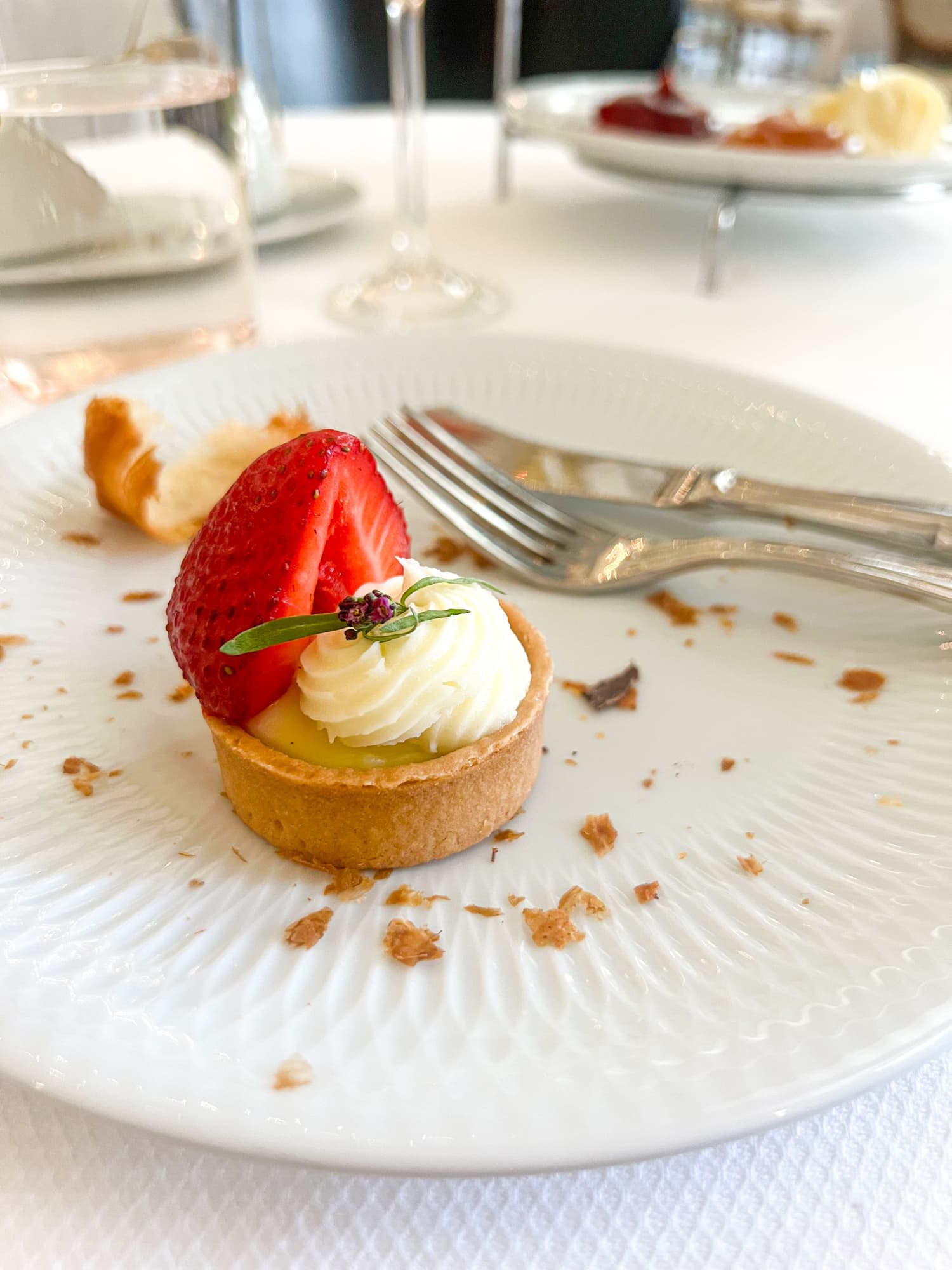 Prices
Before arriving in Dallas, I debated whether afternoon tea at The French Room would be worth the cost.
Since it was a special event, the cost was $75 instead of the usual $65, plus a required 2.5% surcharge to support fair wages, tax, and tip. My total was about $100.
I wouldn't say it's worth such a high cost on the food alone; there's room for more creative pastries. A well-crafted chocolate truffle can be divine, but nothing I ate WOW'd me that way.
That said, it's one of the most historic dining rooms in Dallas, with more than one hundred years of history.
The interiors are in excellent condition, given the recent renovations, and the friendly and attentive service met my expectations.
Going for high tea at The Adolphus to catch up with friends or family (or to celebrate an upcoming wedding) is a worthy reason to experience this romantic restaurant firsthand.
I look forward to returning for a cocktail in the French Room Bar and giving their fine French cuisine another try once dinner service resumes.
Visit The French Room