In Florence, the 17th-century Villa Bardini museum complex and its gardens occupy a hillside location south of the Arno River. In addition to museums and olive and fruit trees, it's also home to La Leggenda dei Frati, a Michelin-star restaurant.
Following an incredible dining experience at VUN Andrea Aprea in Milan, I was excited to see what was in store for me in the capital of Tuscany.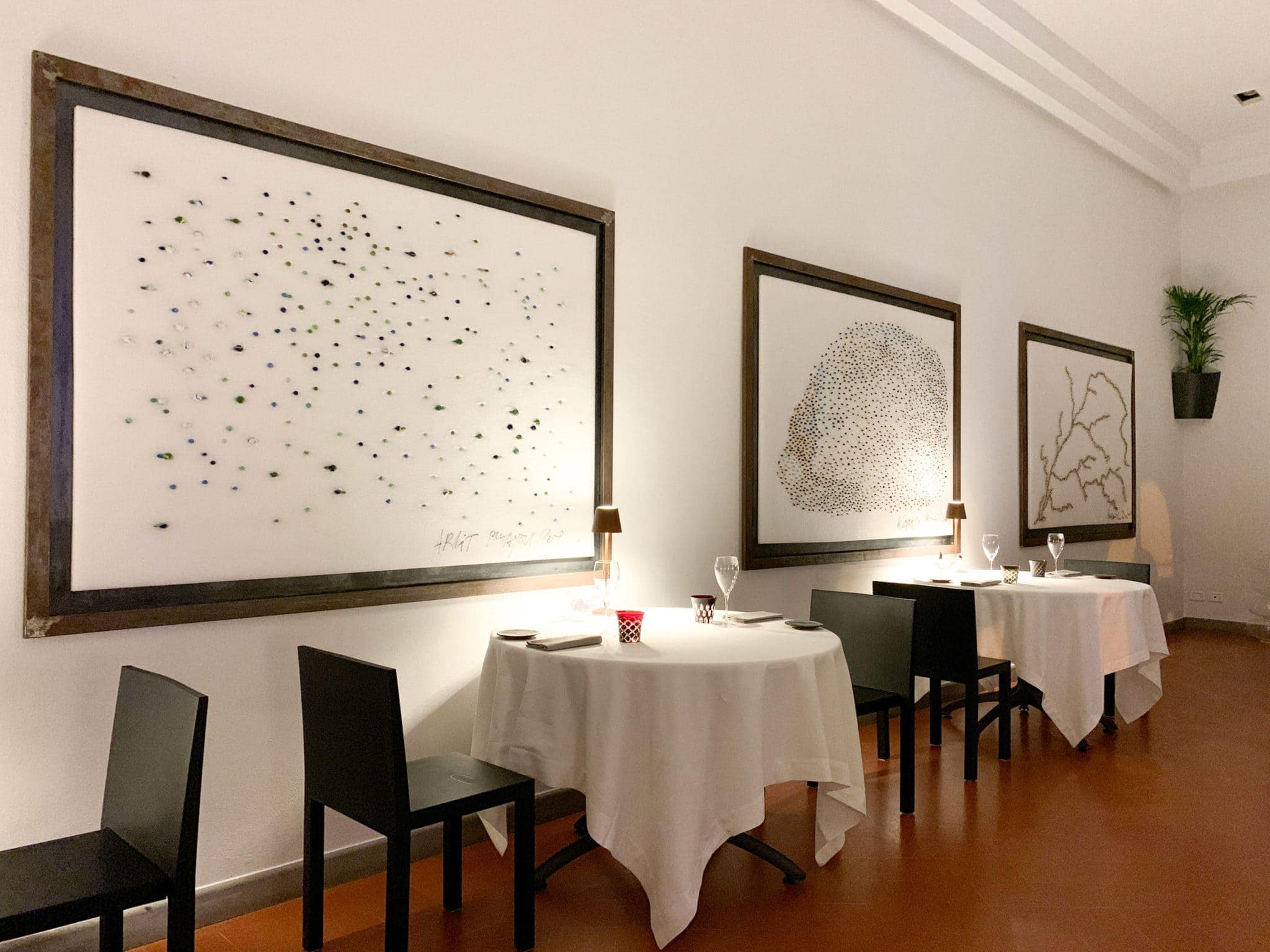 I'd last visited Florence twenty years earlier as a newly-minted college graduate on his first backpacking trip in Europe.
As much as I enjoyed that experience, I never imagined my next visit would be as a travel and food writer on his way to hike the Via Francigena pilgrimage trail and attend an Adventure Travel World Summit.
La Leggenda dei Frati is a 10-minute walk from the Ponte Vecchio, albeit up a steep hill.
It was 7:30 p.m. on a Sunday in October, and I felt like I had the streets to myself. I was greeted at the door just as the restaurant opened for the night.
My first impressions of one of the best restaurants in Florence were positive. White walls, paintings, and tablecloths created an elegant atmosphere in the dining room.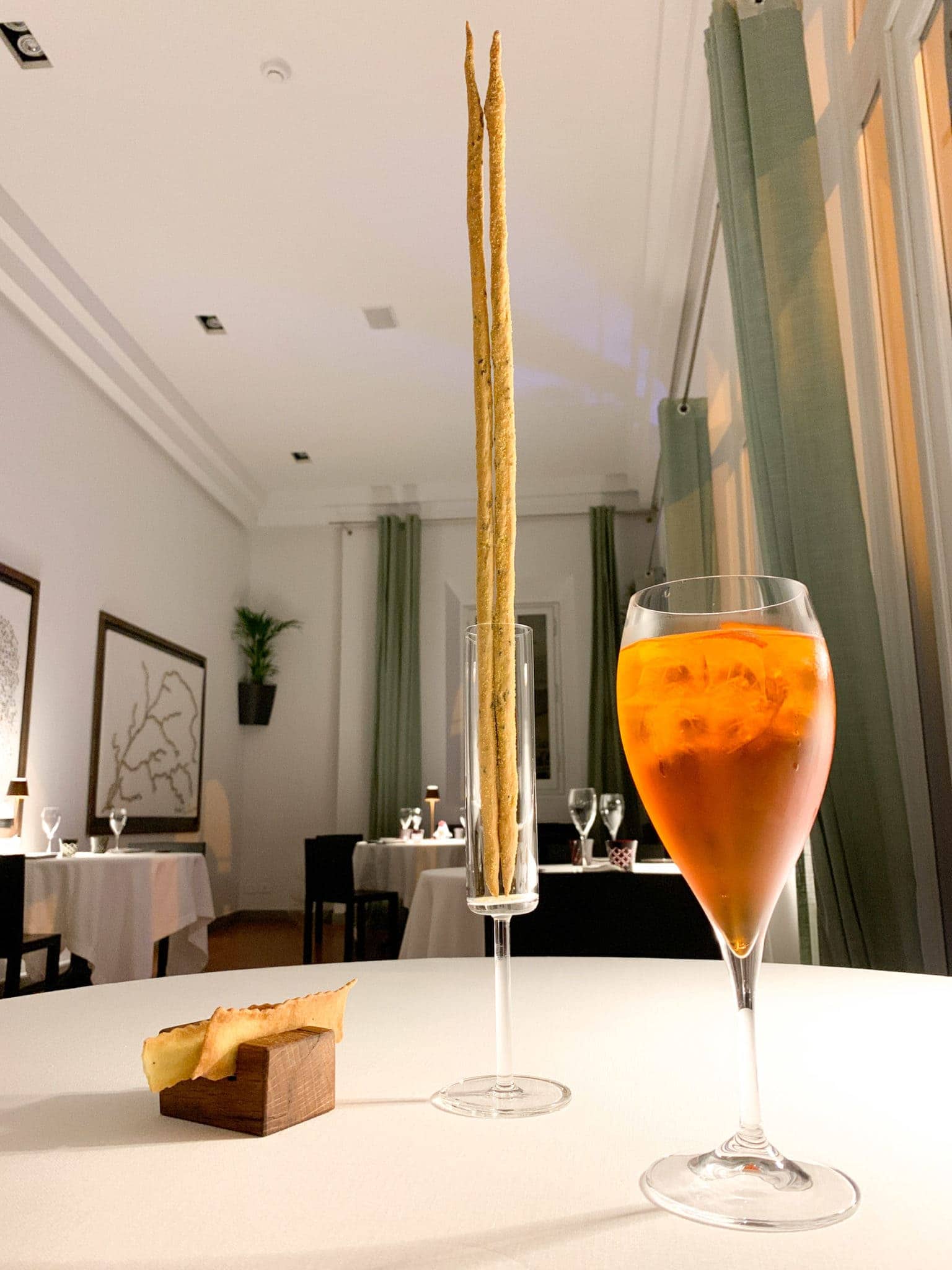 I ordered my first Aperol Spritz (Aperol, Prosecco, soda water, caramelized orange) after learning about aperitivo in Milan.
I liked it much more than the other traditional aperitivo cocktails — the Negroni and Negroni Sbagliato, both of which use Campari.
There were two tasting menu options, "Per Noi Classici" for $119 (€105) and "Gran Menu dei Frati" for $147 (€130).
Usually, I'd choose the larger option as I feel the added courses are almost always a good value. However, I hadn't slept well the night before, so I chose five courses and skipped the wine pairing.
It was just the right amount of food — credit to chef Filippo Saporito and chef Ombretta Giovannini for elevating traditional Tuscan cuisine with their creative interpretations.
My favorite courses were the beautifully presented chicken liver terrine with salad, the beef tartare with fennel ice cream (a novel combination), and the red onion tortello with carbonara sauce and Pecorino cheese.
My least favorite course was the yellow dessert; it looked nice, but the crispy polenta wasn't exceptionally flavorful.
Thankfully, a chocolate truffle with honey and balsamic filling came with my espresso to satisfy my sweet tooth.
My bill for dinner at La Leggenda dei Frati restaurant, including bread, cocktail, tasting menu, water, and coffee, came to $152 (€134).
Please scroll down to see the surprise that awaited me after dinner.
Tasting Menu
These photos were from the 5-course tasting menu on October 7, 2018.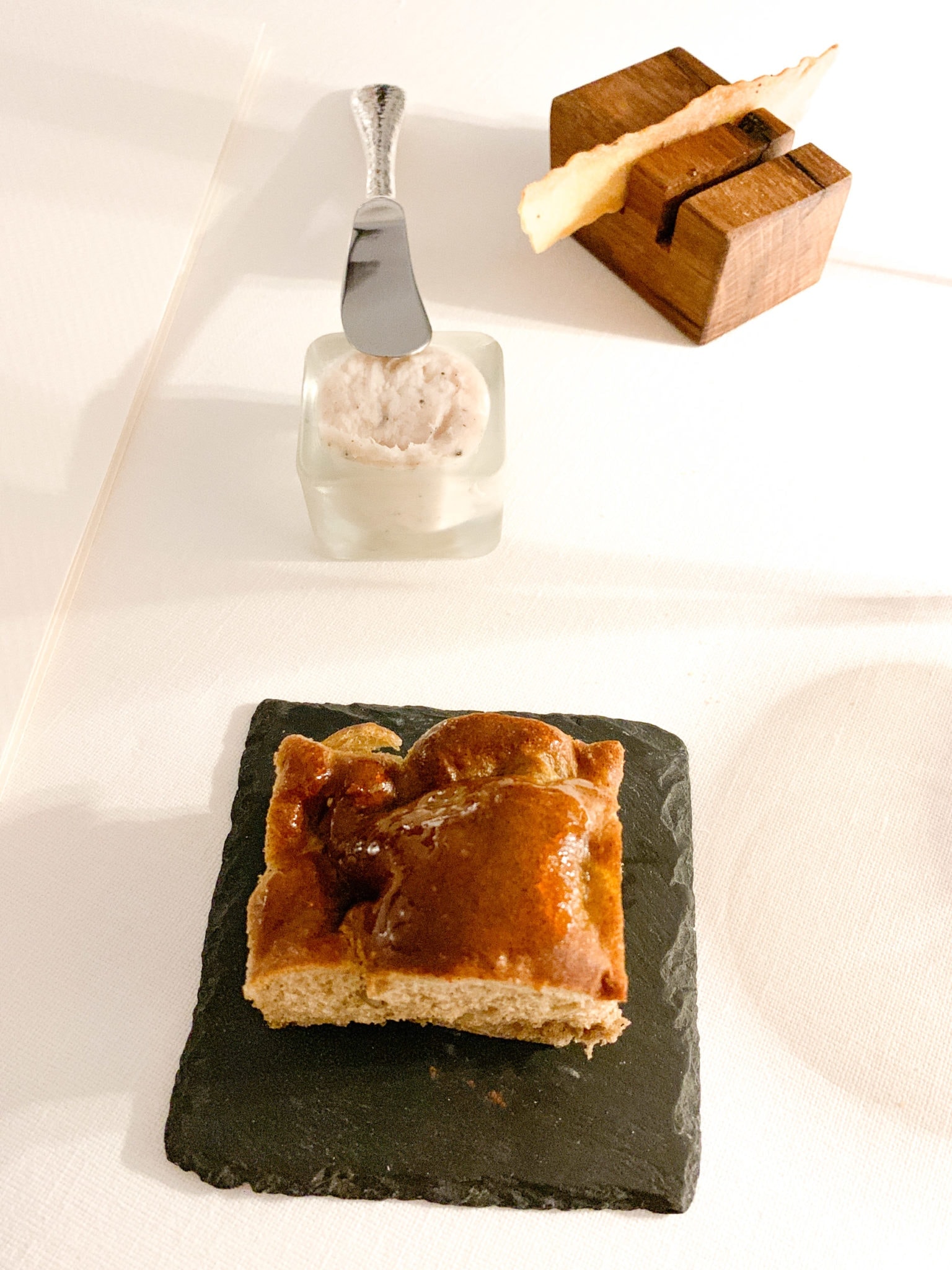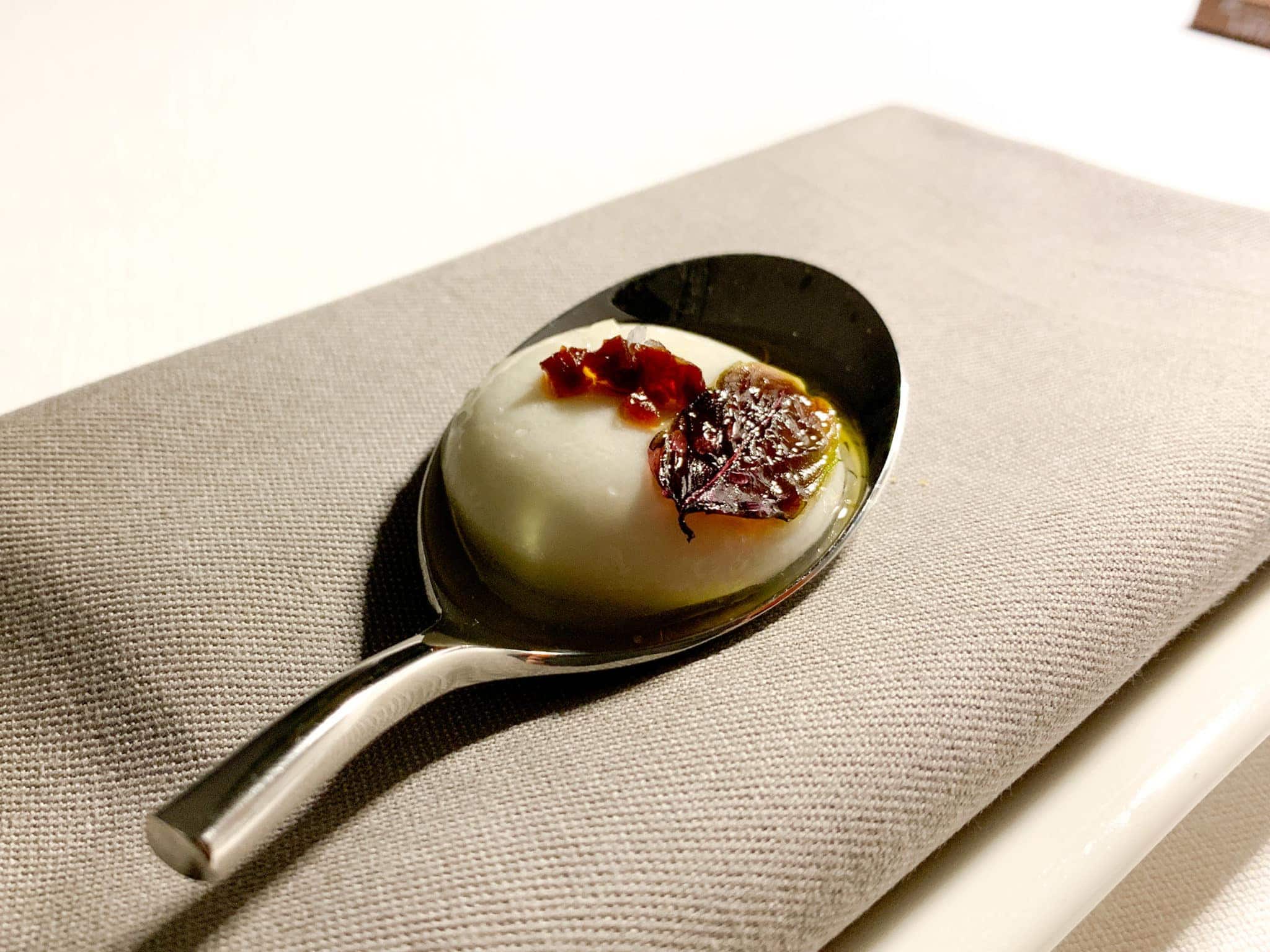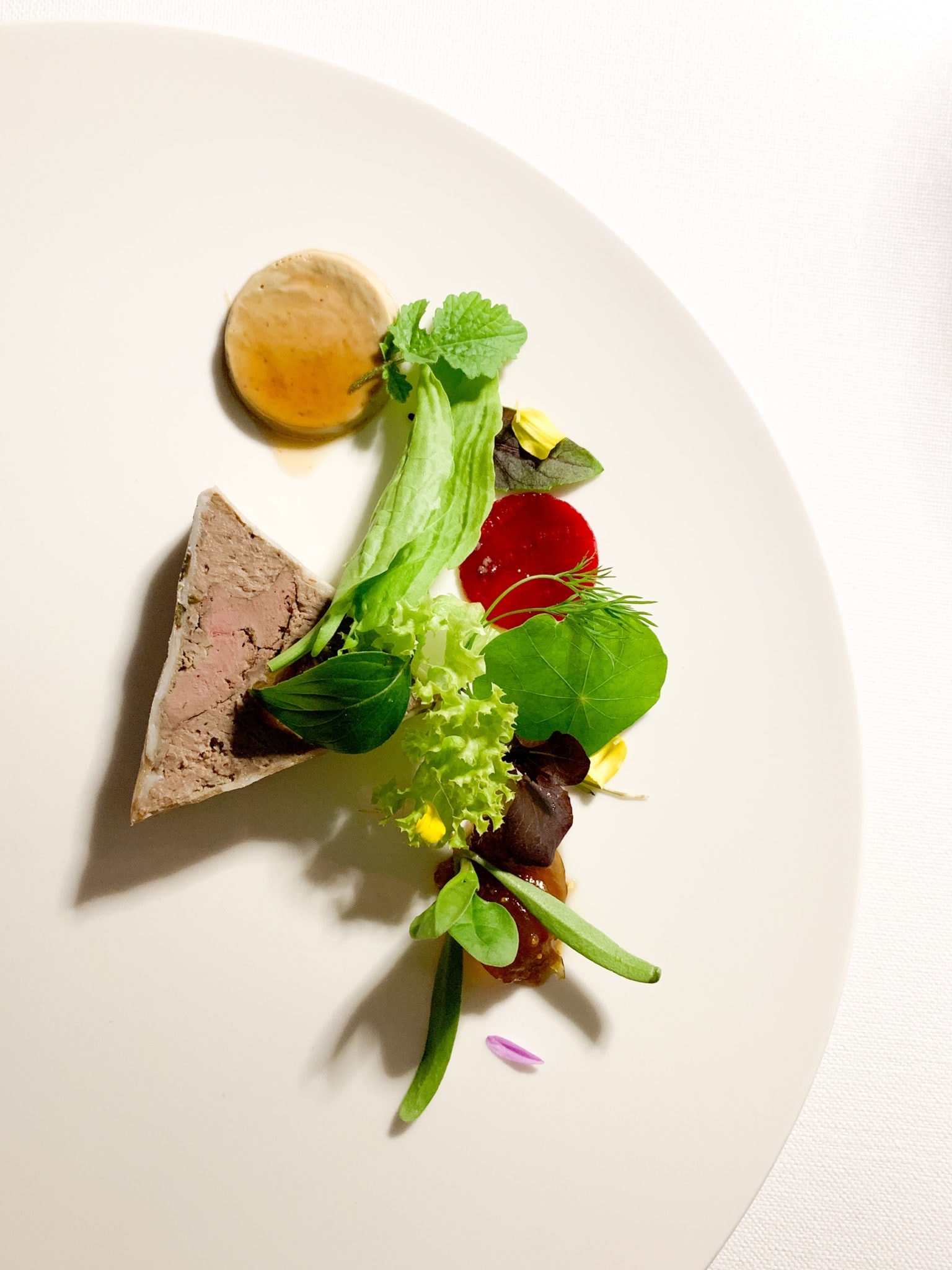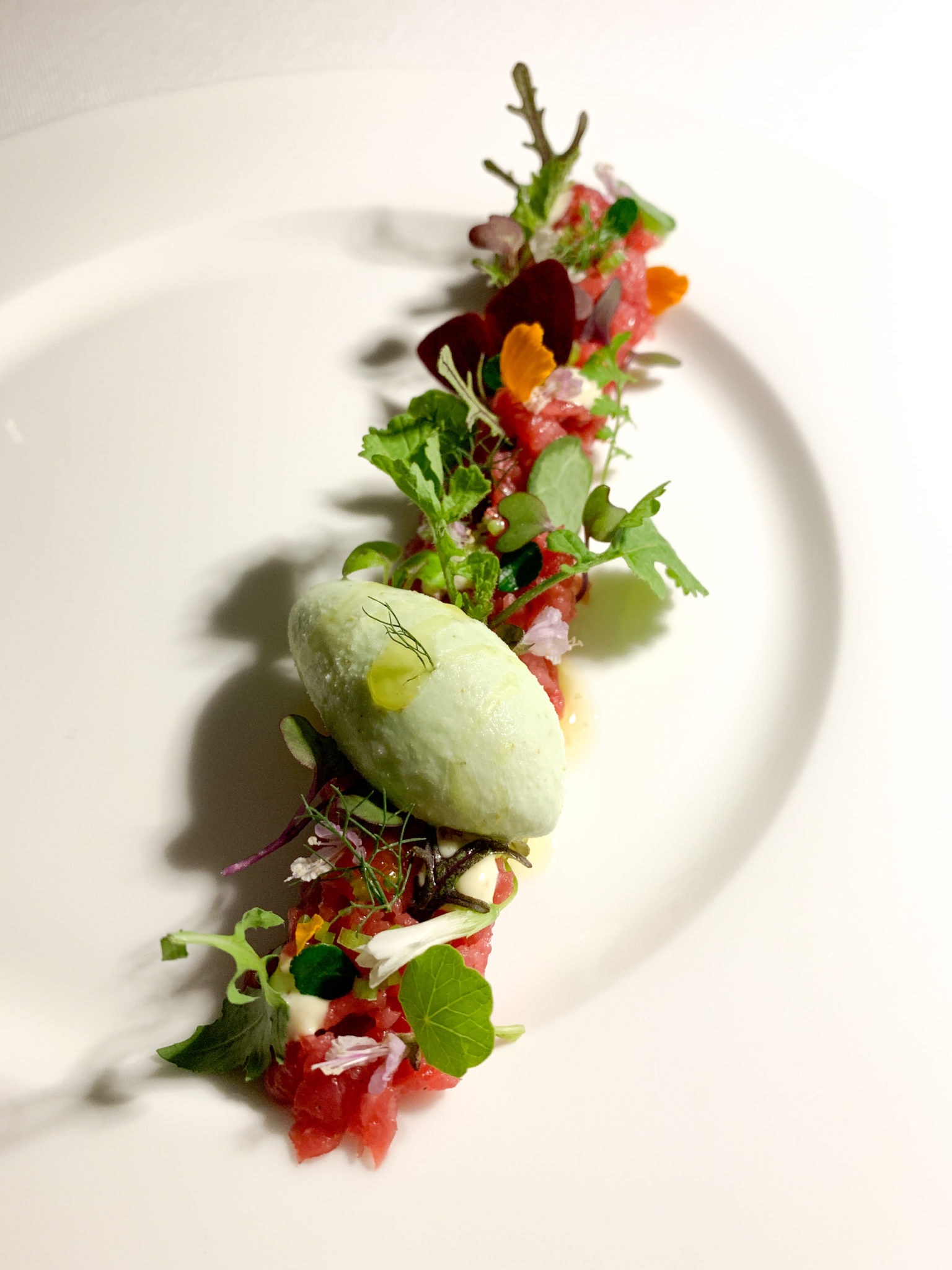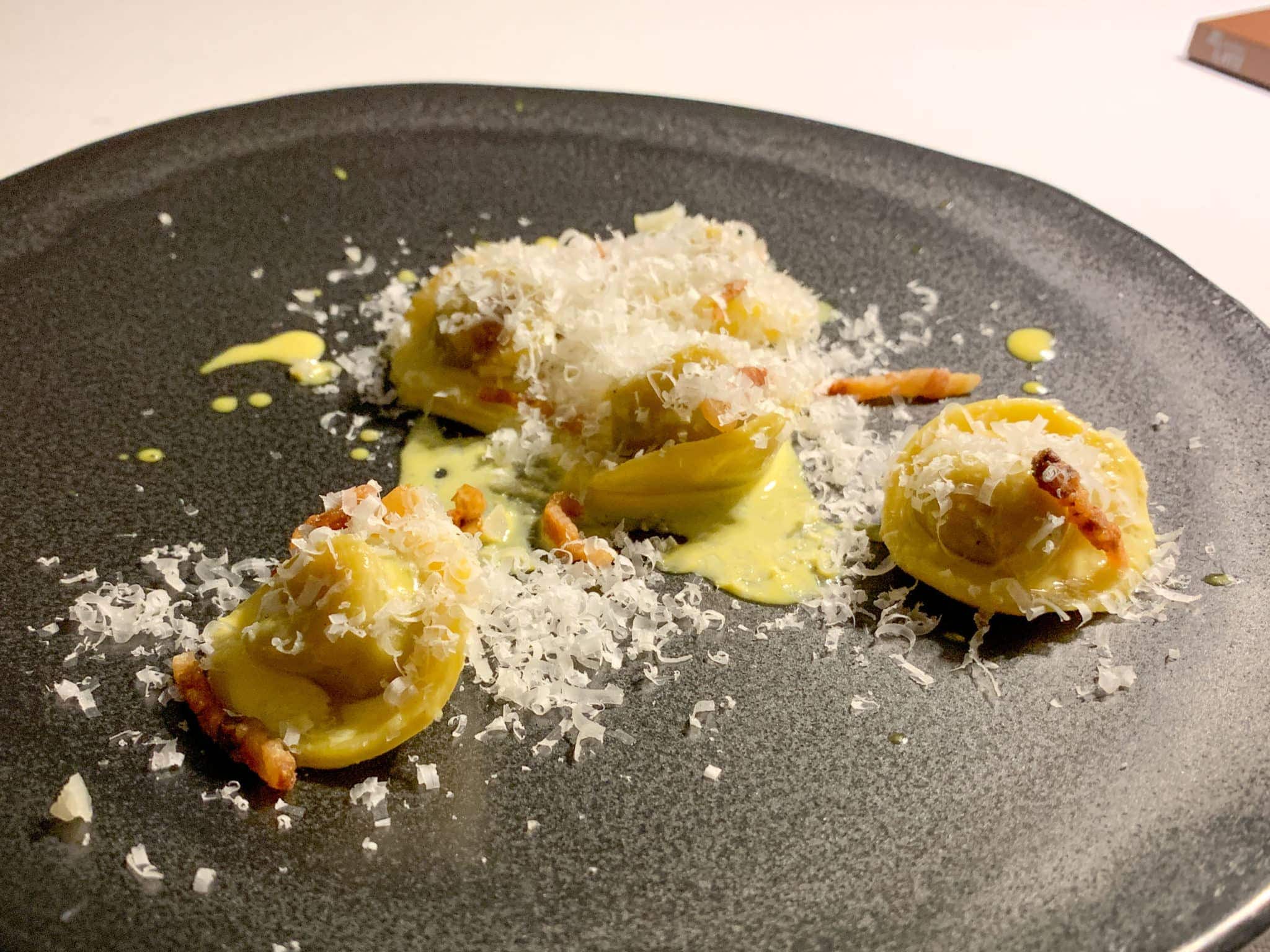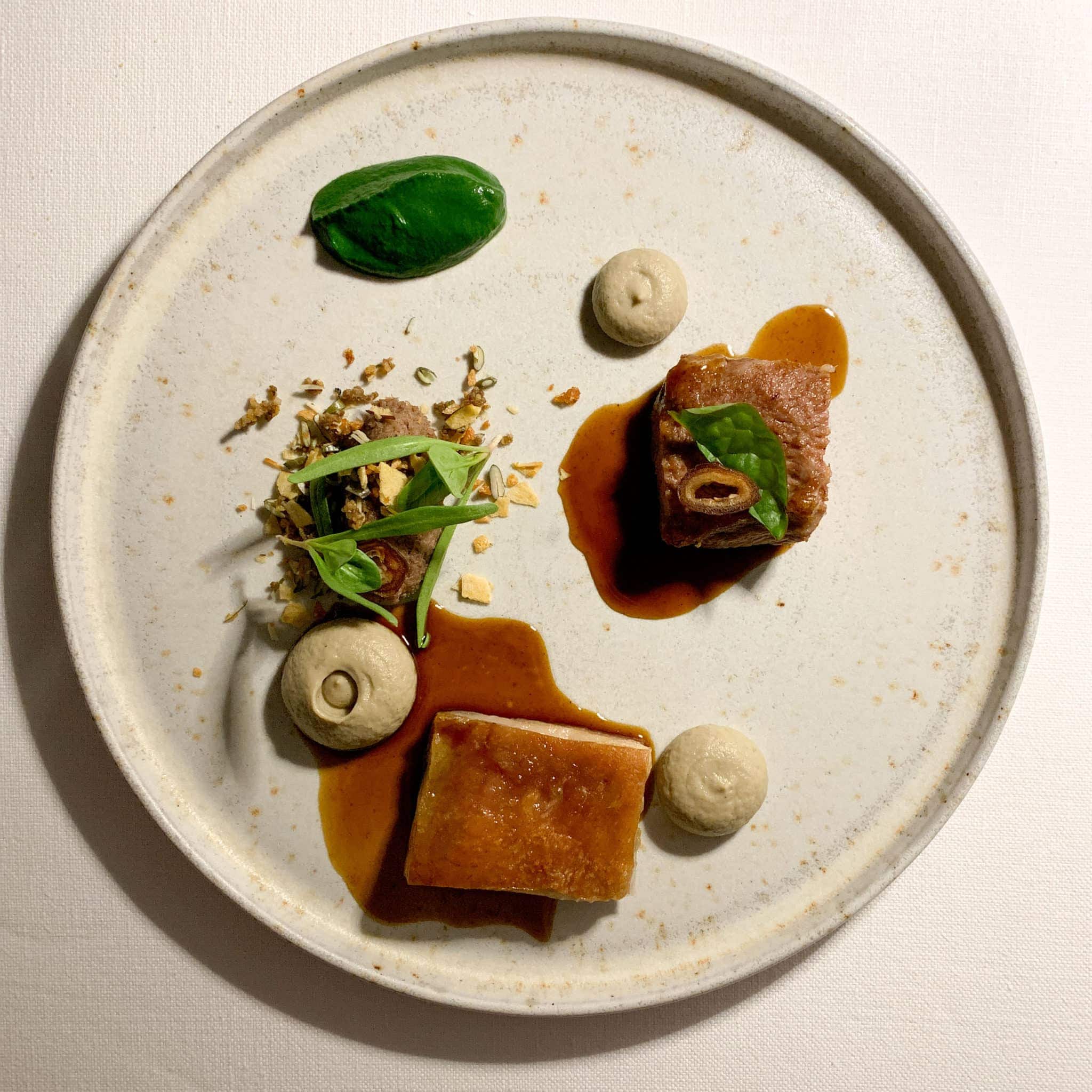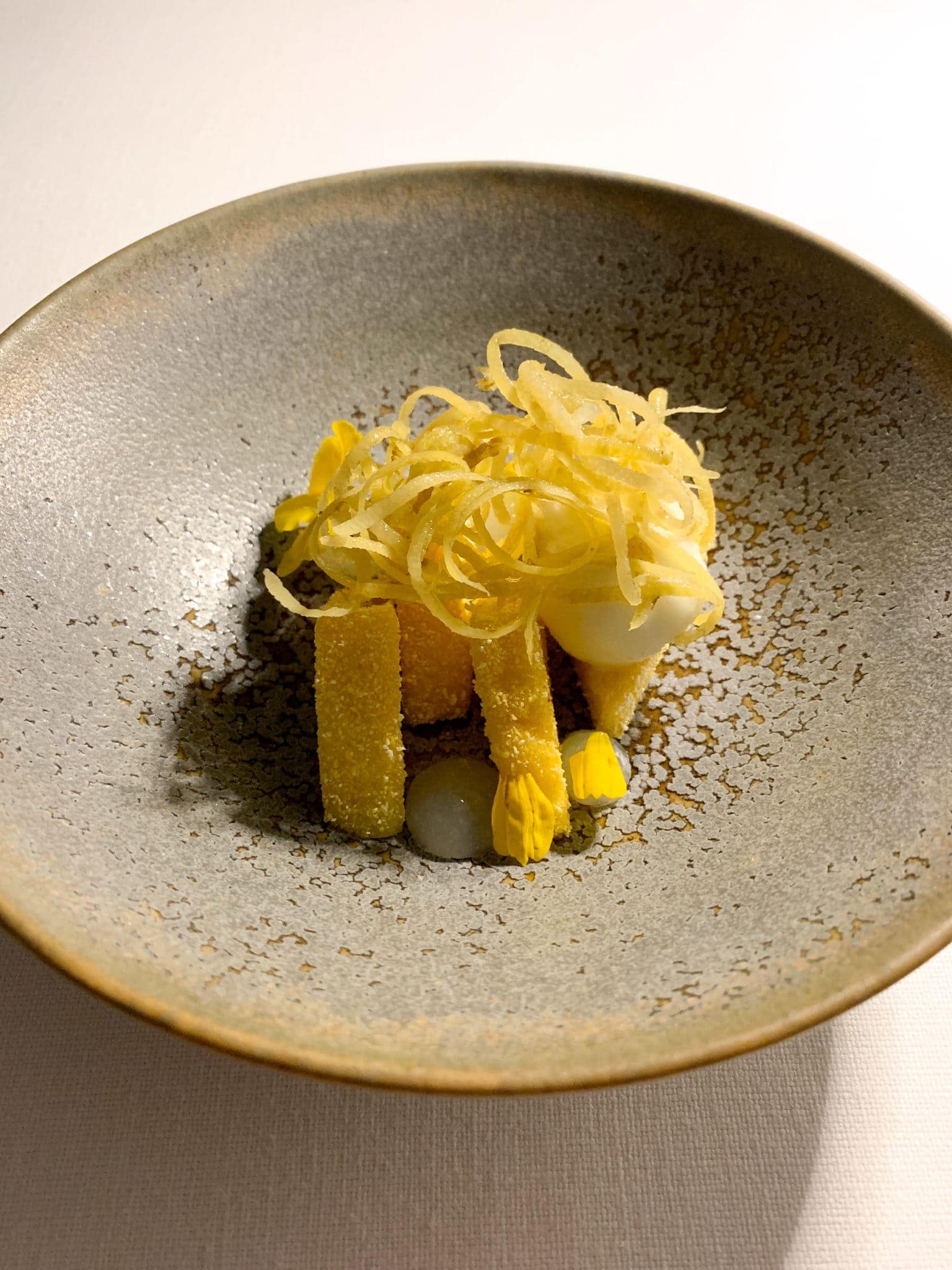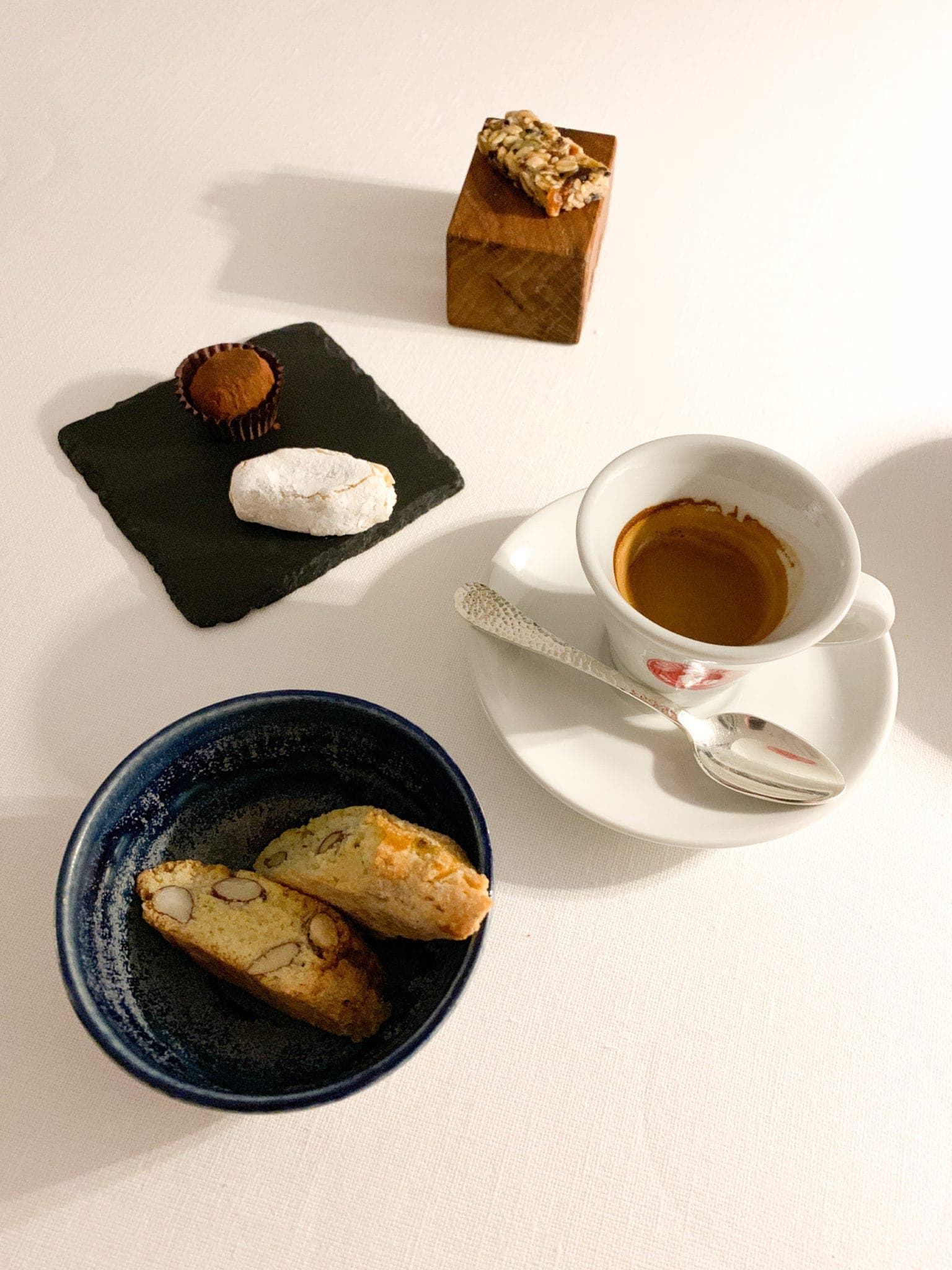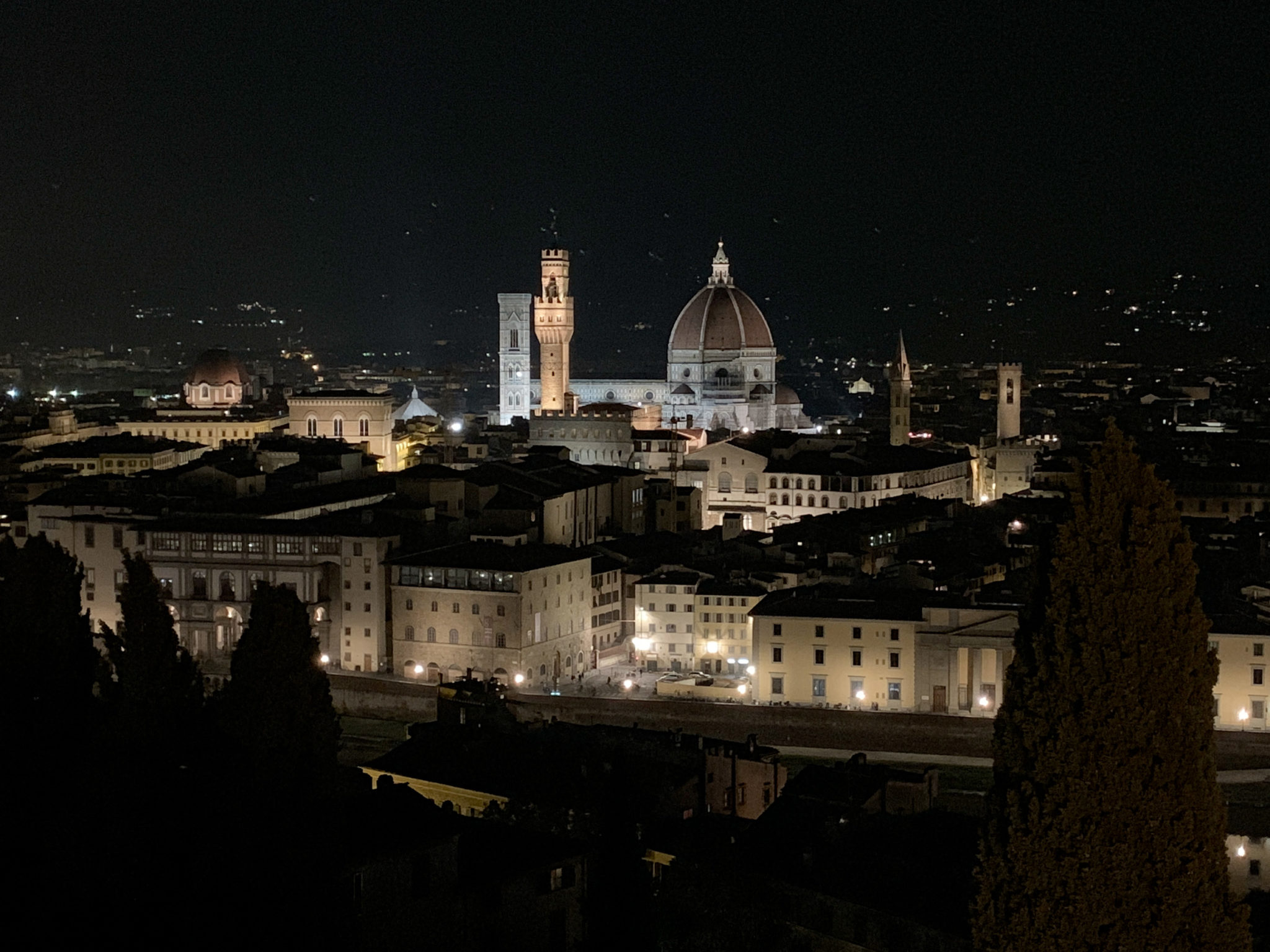 After paying my bill, I asked the waiter if I could see the view of Florence from the roof, which was one of the reasons I chose to dine at La Leggenda dei Frati.
I was surprised to receive a private tour of a small museum on the upper level of the building before enjoying an incredible view of the city.
The experience, from the historical grounds to the attentive service and delicious modern cuisine, left me fully satisfied that I'd spent my money well.
It was my best meal in Florence and one of the best of my month in Italy; this welcoming restaurant left a lasting impression.
Visit La Leggenda dei Frati
Address: c/o Villa Bardini, Costa San Giorgio 6a, 50125 Florence, Italy
Dress: None, except they ask you to avoid shorts and slippers.
To view current menus and make reservations, visit the website.