My short stays in Milan and Florence were a prelude to a week-long walking tour of the Via Francigena pilgrimage trail that runs through Tuscany.
The hosted tour was in association with the 2018 Adventure Travel World Summit in the ancient spa town of Montecatini Terme.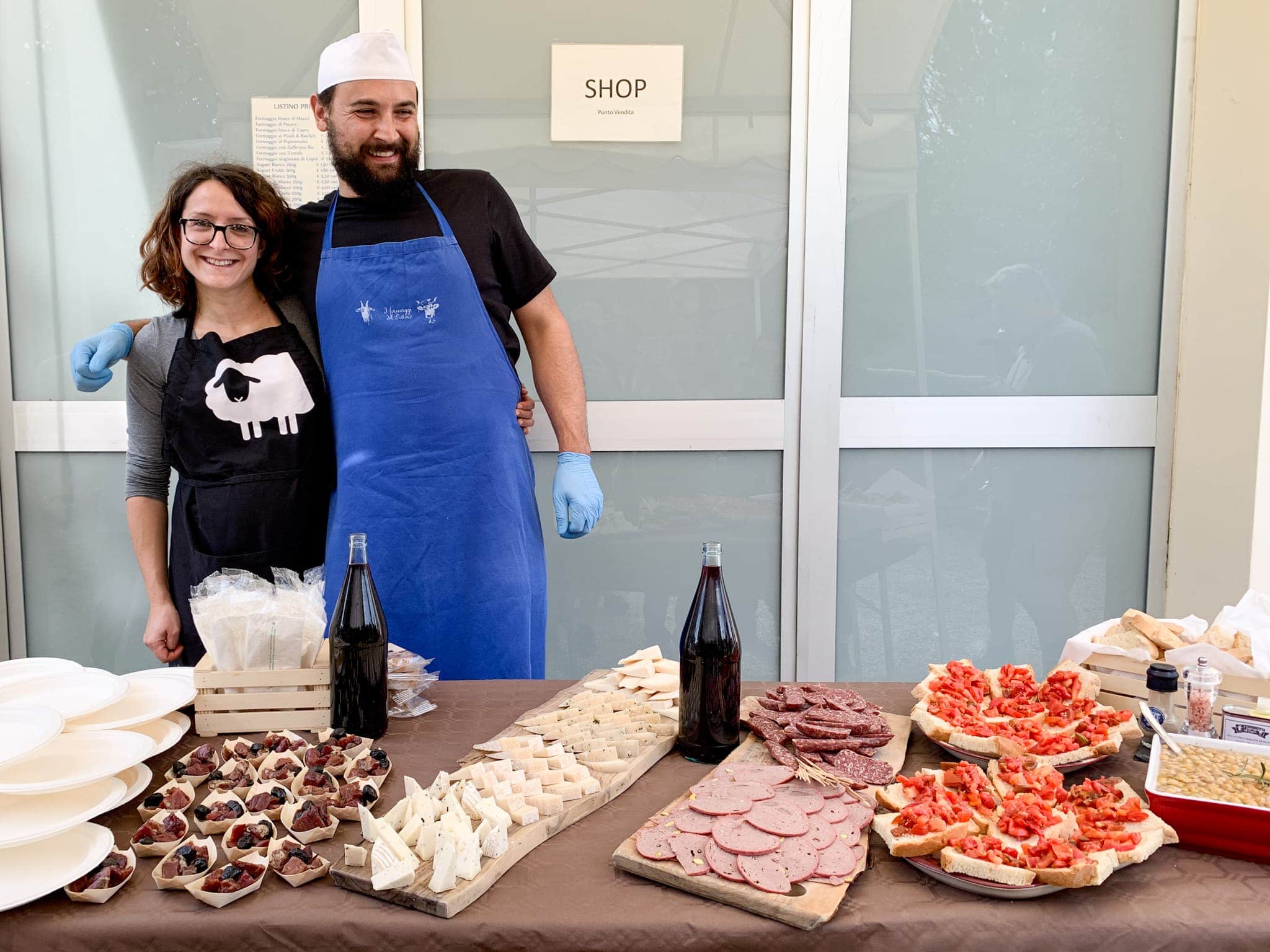 The highlights were numerous, including:
Hiking through colorful forests in the north and vineyards in central and south Tuscany
Learning about olive oil production at a small olive oil farm
Visiting a working marble sculpture studio
Tours of Lucca, San Gimignano, and Siena
Walking six miles (10 km) through the Val d'Orcia, a UNESCO Site
Wine tour and tasting at Casato Prime Donne, Italy's first all-female winery
Lots of delicious food, wine, and gelato consumed along the way
In a week full of fun meals, one of my favorites was our picturesque lunch at The Doctor's Cheese, an organic farm in Tuscany.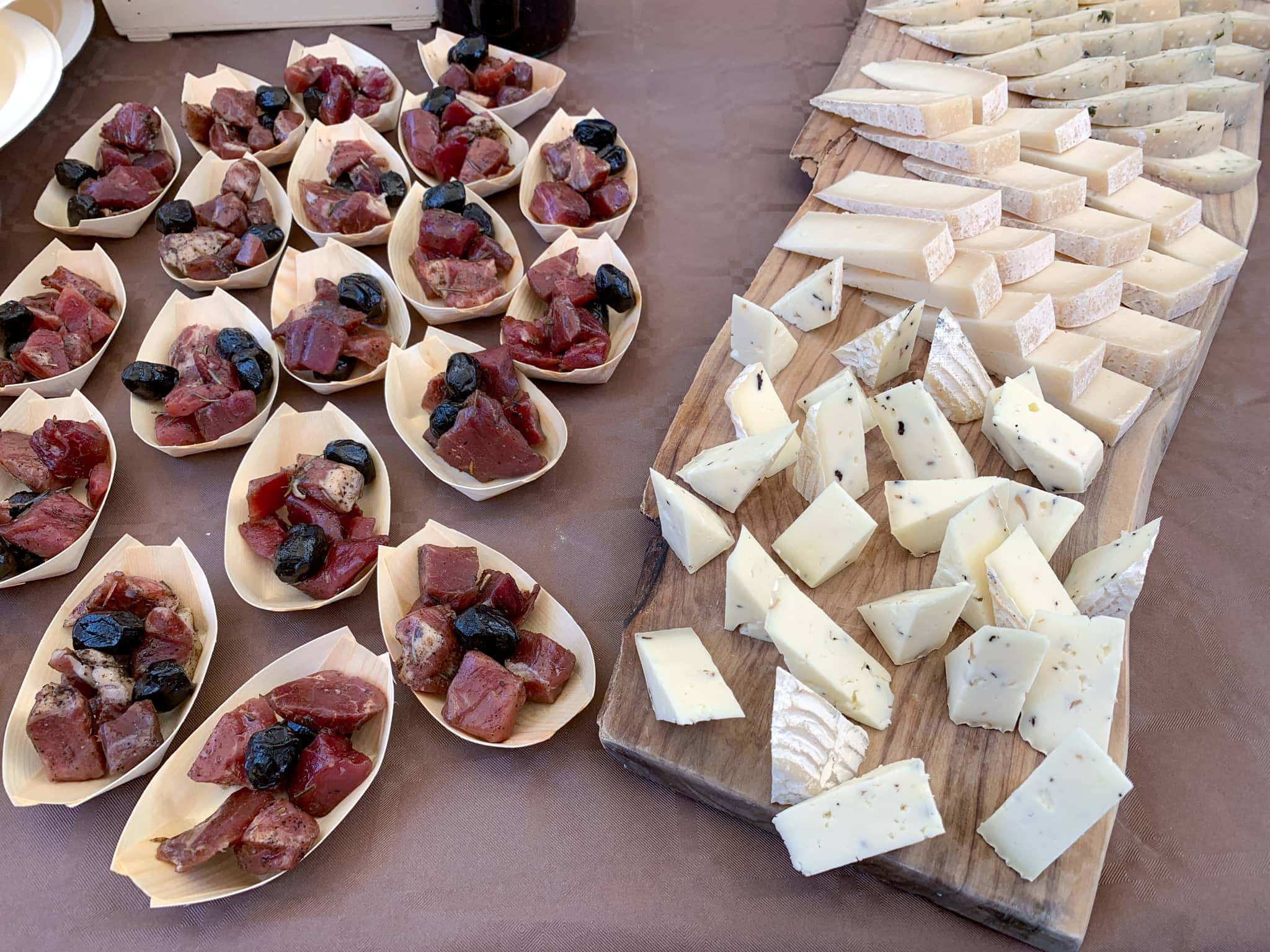 The Doctor's Cheese
We'd spent the morning on a walking tour of the walled city of Lucca, before being transported by van to the farm for lunch.
Guido and his wife Stefania have been running their organic farm since November 2009 when they took it over from Guido's family.
In Spring 2012, Guido was asked to care for 20 goats from another farmer who could no longer handle them.
As the story goes, he began milking the goats twice a day and producing goat cheese.
The following year, he bought goats, and later expanded to producing cow and sheep's cheeses as well.
See also: Food and Ferrari Tour: A Delicious Day in Emilia-Romagna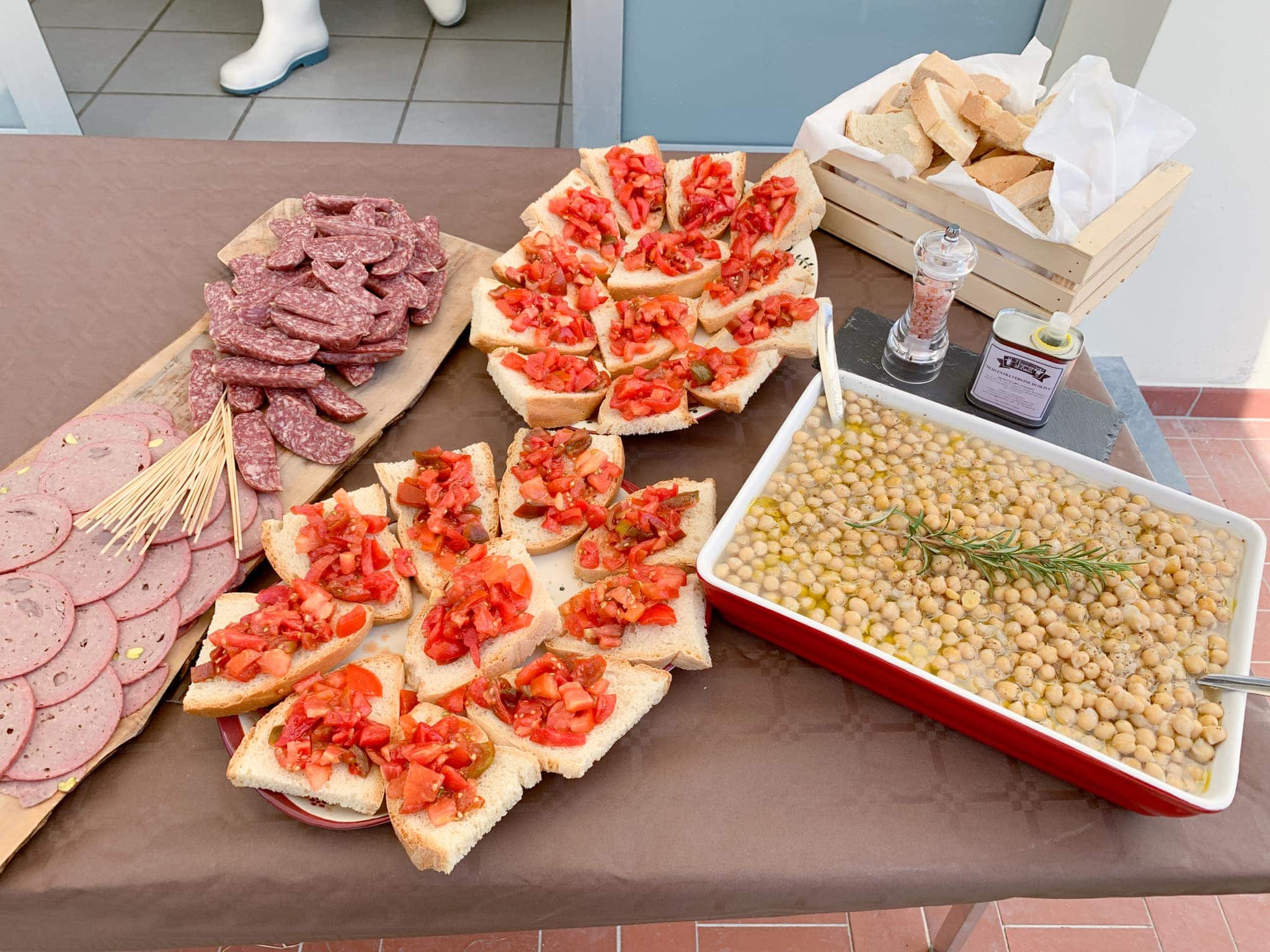 Since we were there for lunch, they prepared much more than just cheese for us.
The spread included bruschetta, chickpeas, raw wild boar marinated in olive oil, wild boar sausage, and veal mortadella.
Mortadella is Italian deli meat from Bologna which is often made with pork, spices, and pistachios.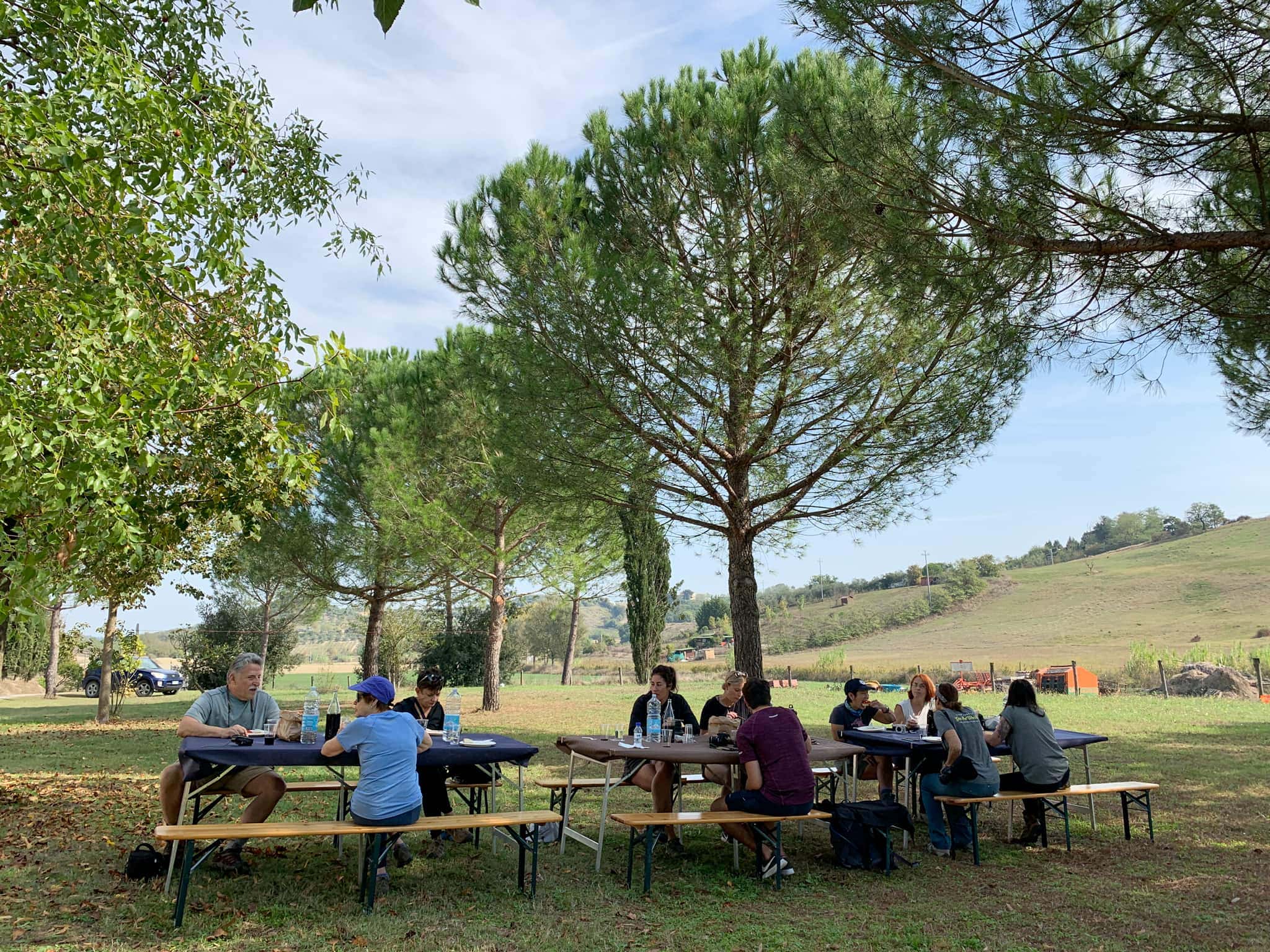 I loaded up a plate and took a seat with my fellow hikers. Local wine and still water were also served.
The goat, sheep, and cow cheeses were all delicious, but the black truffle cheese was my favorite. I went back for seconds (and thirds).
I liked the wild boar sausage, but not the raw boar.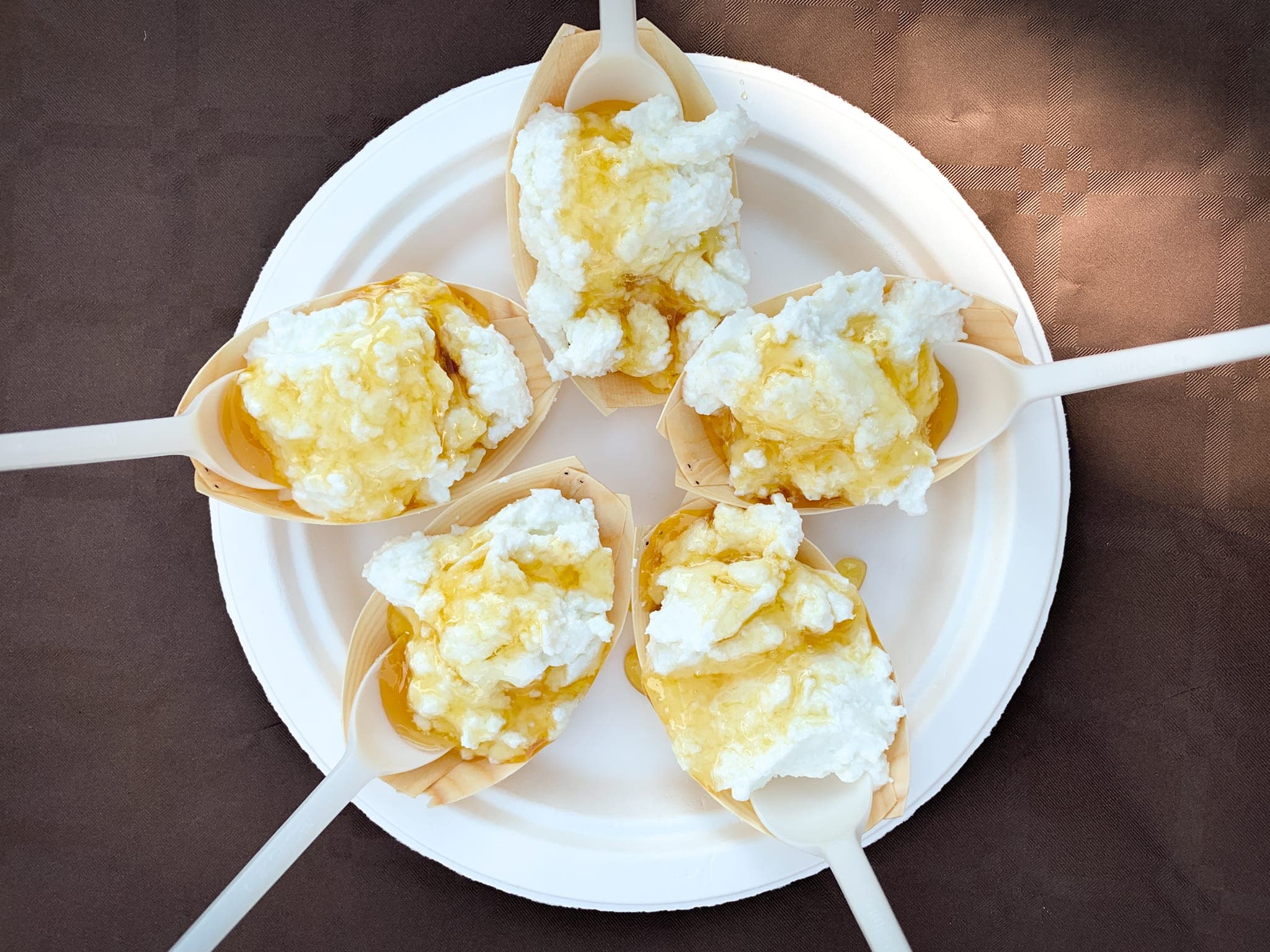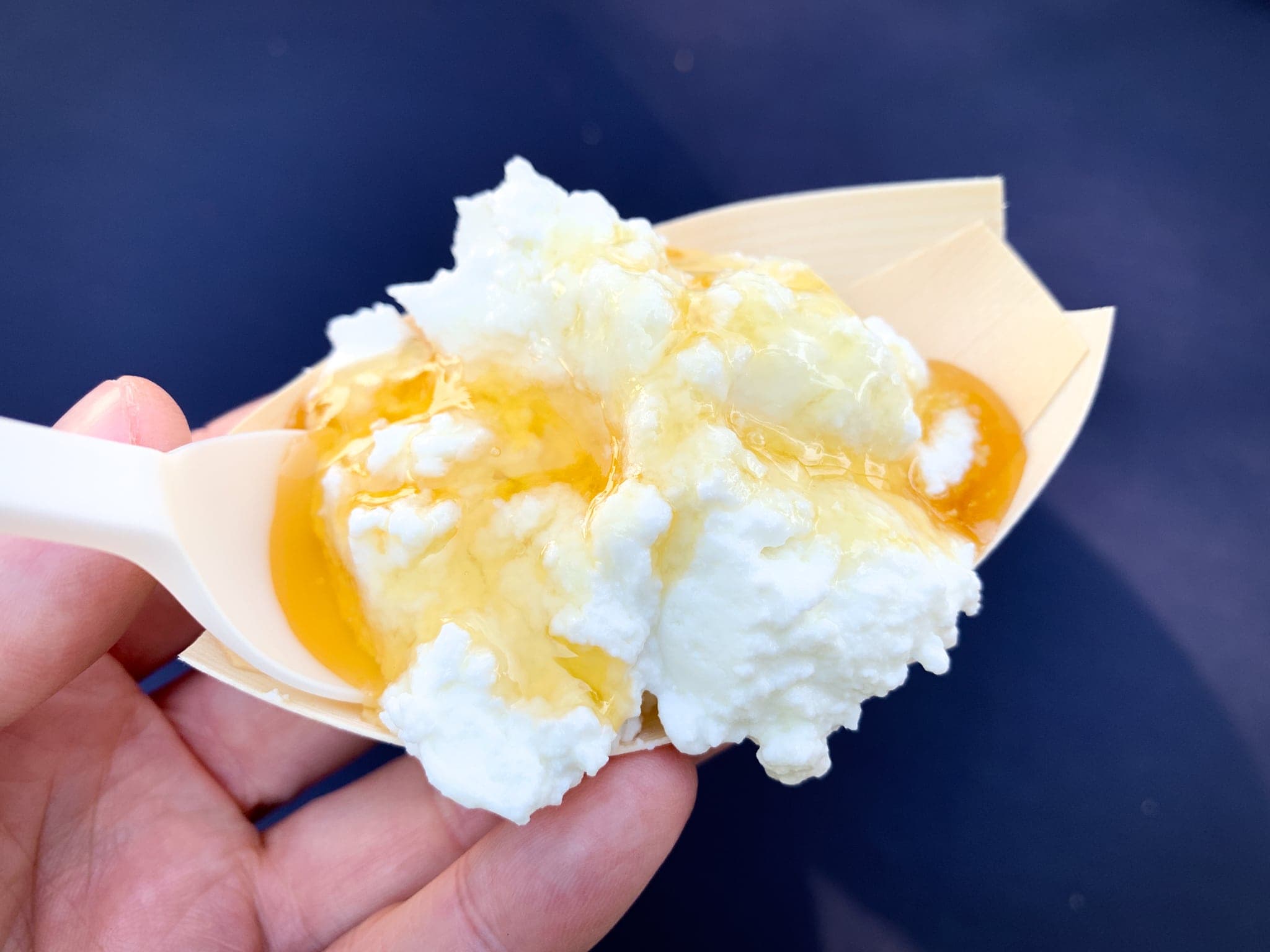 And then they surprised us with dessert!
Fresh ricotta cheese, one of my favorites, sweetened with organic honey.
I may have had more than one of these delicious treats, too.
Lunch consumed, we walked off through the organic farm's olive groves to re-join the Via Francigena and put in our miles for the day.
Need to Know
Tours and cheese tastings are available at The Doctor's Cheese by reservation only for €12 ($13) per person and last about 30 minutes.
If you go on Tuesday or Friday morning, you can watch the cheese being made.
Reservations can be made by contacting Stefania or Guido by phone or email.
Address: I Formaggi del Dottore, Via Don Milani 8c, 50051 Castelfiorentino (FI)
Did you enjoy this story? Join me on Instagram and Facebook to share thoughts, ask questions, or keep up with my latest adventures.