Florence, capital of Tuscany and epicenter of the Italian Renaissance, boasts a handful of excellent cocktail bars.
One such bar that pairs modern mixology with centuries-old surroundings is Locale Firenze (translated in English as "Local Florence").
Housed in the historic Concini Palace, which dates back to the 1500s, the foundation of the building is thought to date back even further, to ancient Roman times.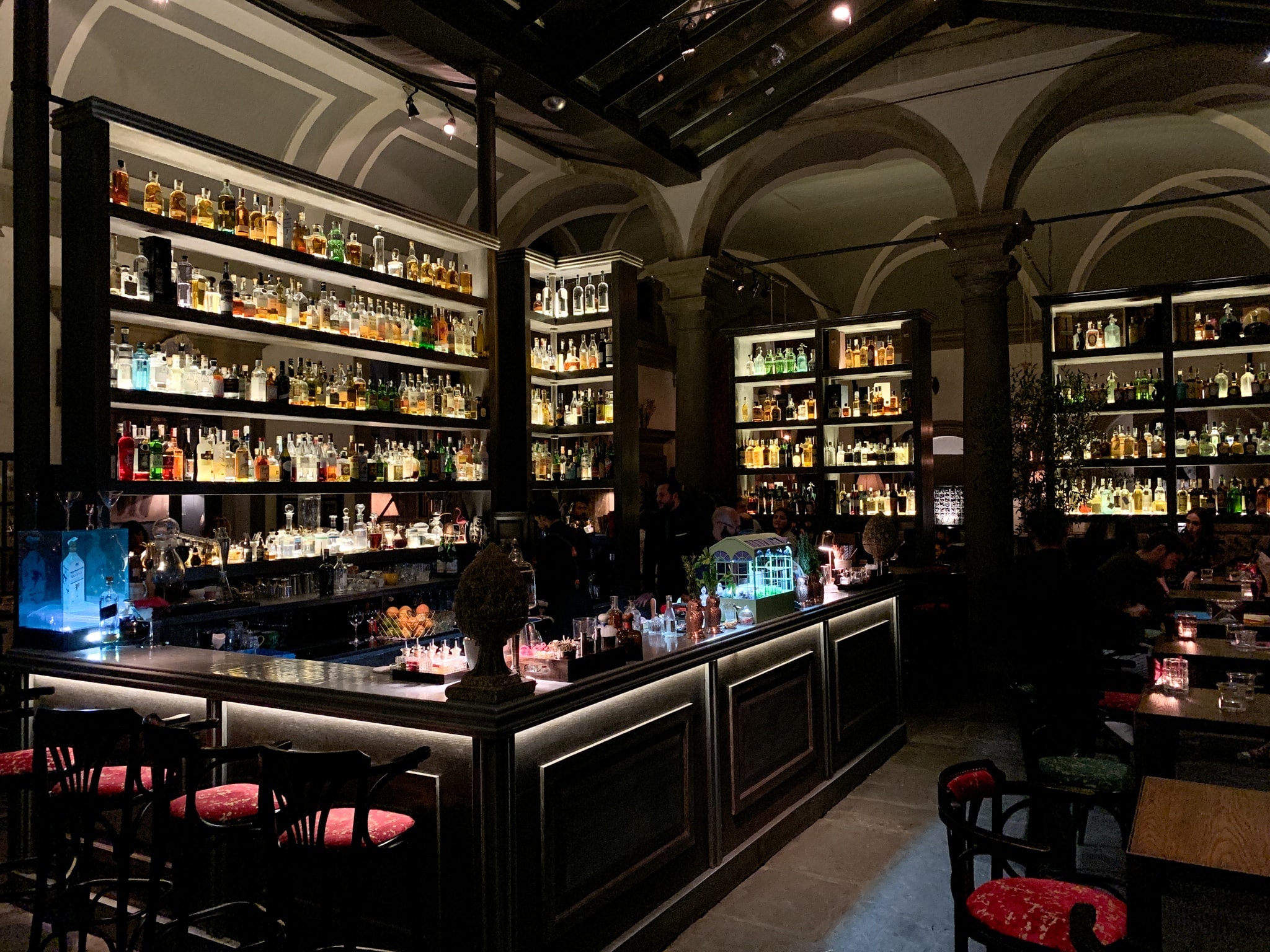 It was once the home of Bartolomeo Concini, an influential diplomat whose family married into the all-powerful Medici family.
Opened in 2015 by a young Italian chef, Locale Firenze features a gorgeous bar in the former palace courtyard where carriages would pick up and drop off visitors.
A green wall of plants helps evoke the feeling of being in a garden.
There's also a restaurant, which has received mixed reviews on TripAdvisor.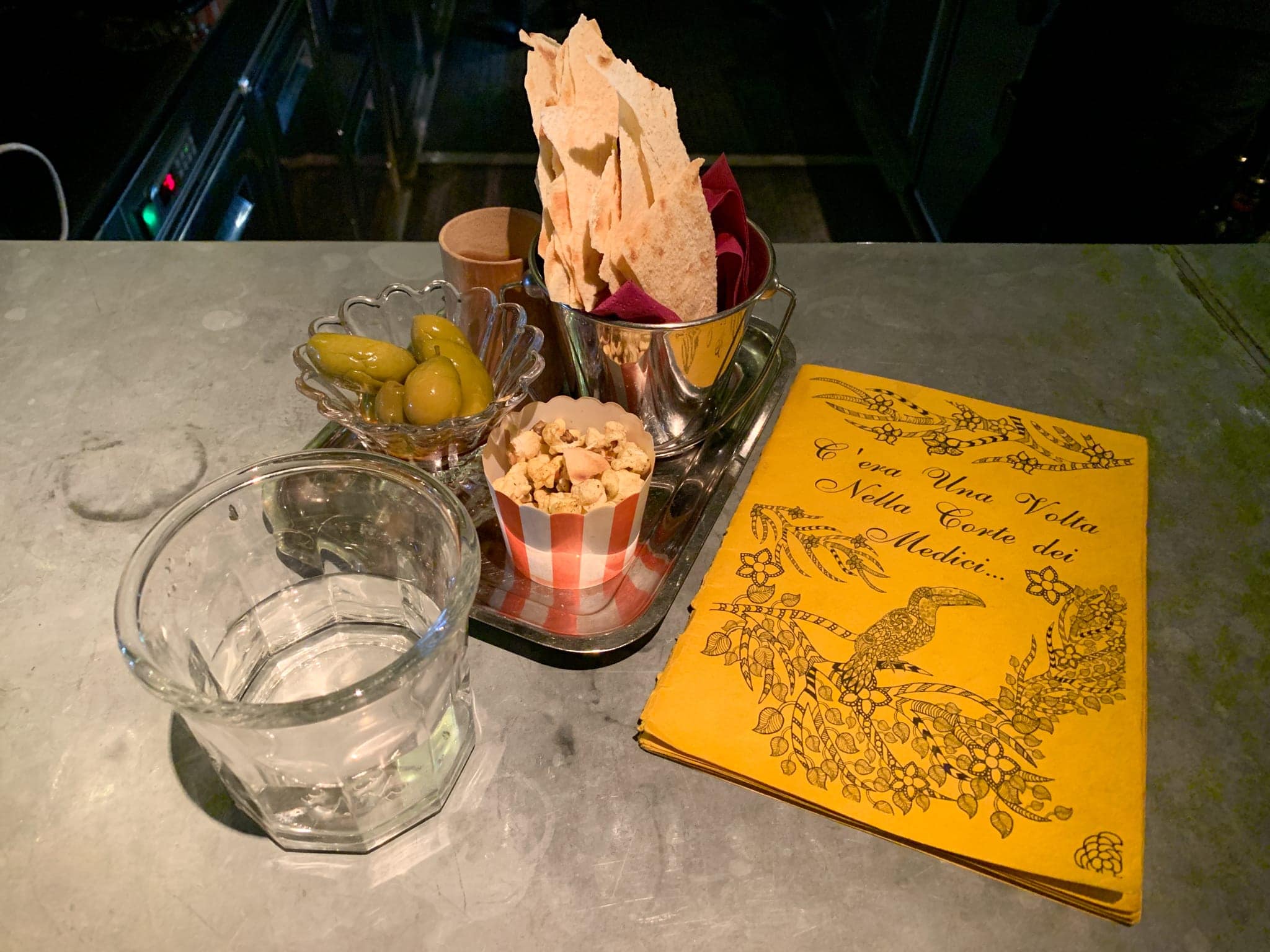 I arrived at about 8:40 pm, after having eaten dinner from the aperitivo buffet of another bar.
I was able to grab a red-upholstered seat at the bar just as a party of two departed.
Once their empty glasses were cleared away, I was presented with a glass of water, some snacks, and a distinctive yellow cocktail menu.
See also: Nottingham Forest: One of the Best Bars in Milan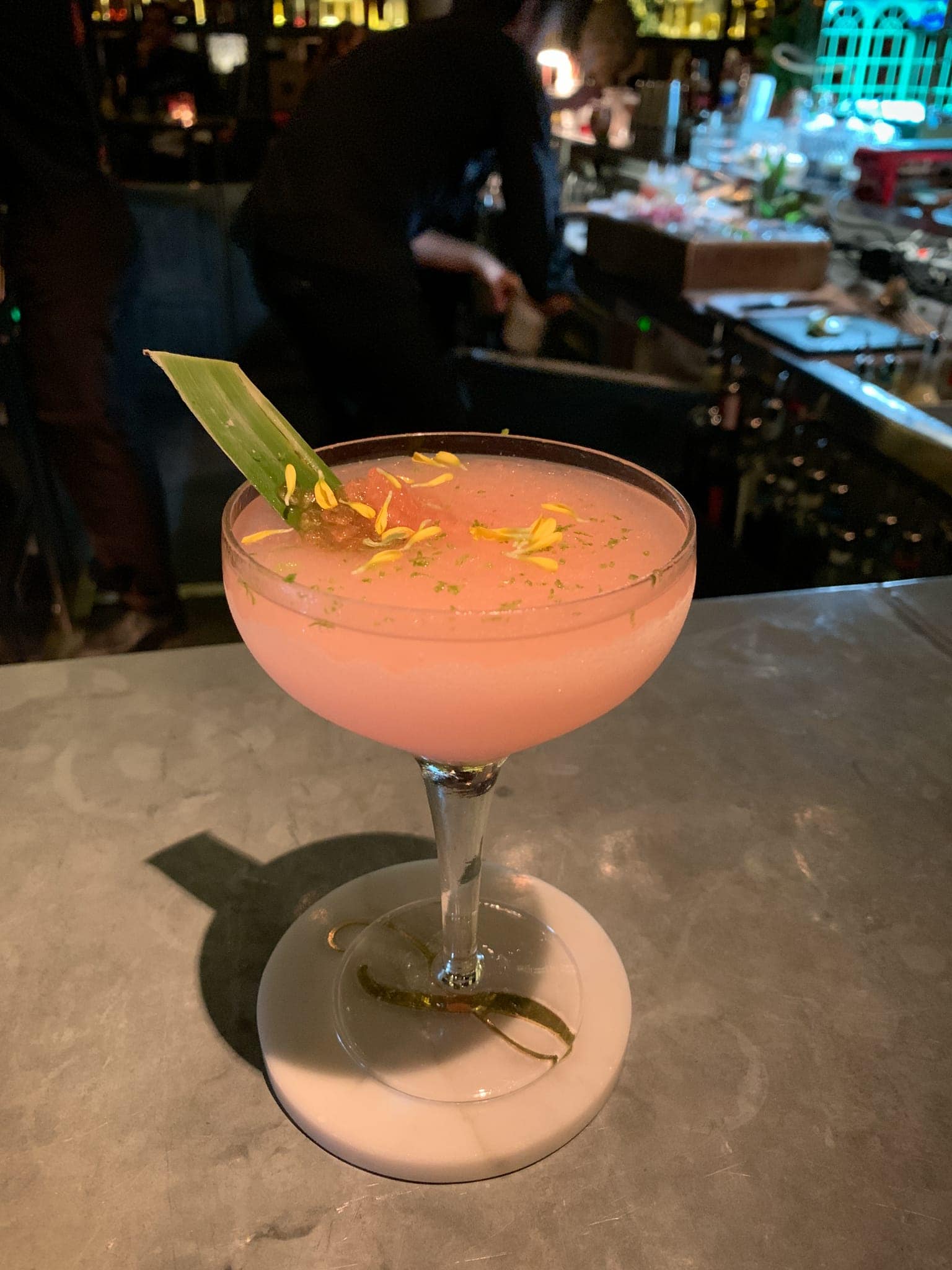 After perusing the menu and talking with the English-speaking bartender about my preferences, I splurged on the Sorbetto di Ruggero, a gin cocktail with violetta, pink grapefruit, kumquat, tonic, and lime.
A green leaf was used as a garnish, and also a spoon for some little egg-like balls. It was a light, refreshing, and playful citrus cocktail. Just what I like.
Additional snacks were served, as well as a complimentary Cosmopolitan shooter when I asked for the check. My drink cost €20 ($22).
Speaking of the check, I couldn't help but notice the name of the cocktail on it was "Cock Ruggero" which led to a quick Google search and the discovery that it's the name of an Italian porn star.
I wondered if all the cocktails had alternative names on the check? Or did I just get lucky?
Locale is pricey, but given the ambiance and how much I enjoyed my cocktail, I'd go back to try more the next time I'm in Florence.
Need to Know
Address: Via delle Seggiole, 12/red, 50122 Florence
Hours: Daily, 7:30 pm - 2 am
Dress: None
Reservations: recommended for the restaurant, made via the website
Did you enjoy this story? Join me on Instagram and Facebook to share thoughts, ask questions, or keep up with my latest adventures.