Chef Massimo Bottura's latest project, Gucci Osteria da Massimo Bottura is located in the heart of Florence, Italy.
The contemporary Italian restaurant, a partnership between Italian fashion house Gucci and one of the world's top chefs, opened in January 2018 as part of Gucci Garden Galleria.
Housed in the historic Palazzo della Mercanzia in the Piazza della Signoria, the Gucci Garden museum includes a store, exhibition space, theater, and 50-seat Michelin star restaurant.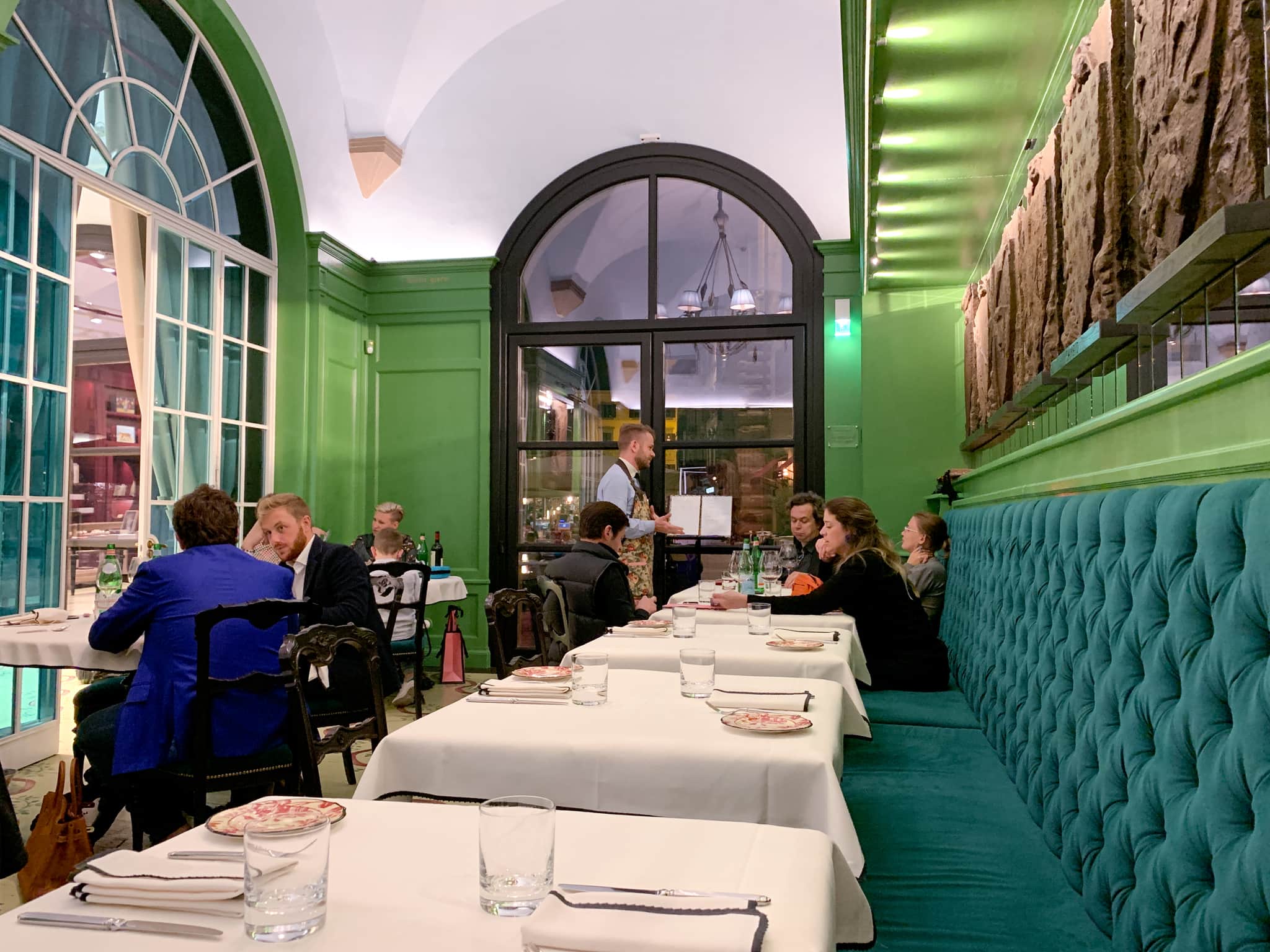 All of the plates used in the restaurant are also by Gucci. If you're into fashion, this is the place for you.
A little background. Bottura's Osteria Francescana in Modena, Italy, was named the best restaurant in the world in 2016 and 2018.
Soon after he reclaimed the top ranking, I stayed up until 3 a.m. (Eastern time) one night to try and get a reservation via their website when new dates opened up.
The best I could do was #800-something on the waitlist. I wasn't even close, which is why I was grateful for the more accessible Gucci Osteria da Massimo Bottura.
Fast forward to my Tuscany trip. On my last night in Florence, I dropped by Gucci Osteria for a taste of chef Bottura's Italian food.
It was about 9 p.m., and I didn't have a reservation at 9 p.m., but they could seat me in the main dining room right away.
In addition to the a la carte menu, where dishes cost $22 to $33 (€20 to €30) apiece, there are two tasting menus: five and seven courses, and I chose the latter.
My favorite dishes were the purple corn tostada because of its presentation, the decadent tortellini with Parmigiano Reggiano cream sauce, and the beef tongue with asparagus and roasted carrot.
Tasting Menu at Gucci Osteria
These photos were from the more extensive 7-course tasting menu at Gucci Osteria Florence on October 8, 2018.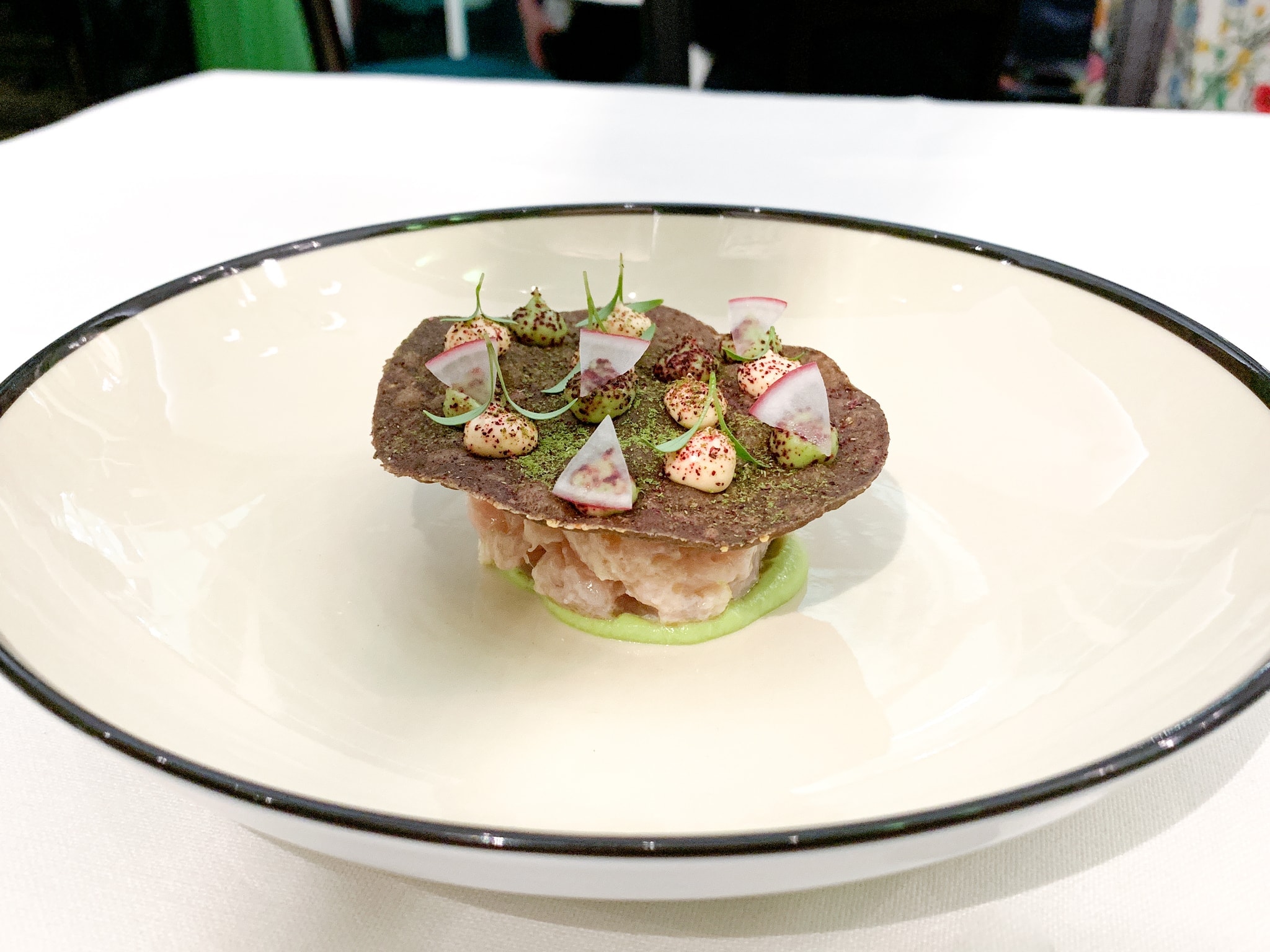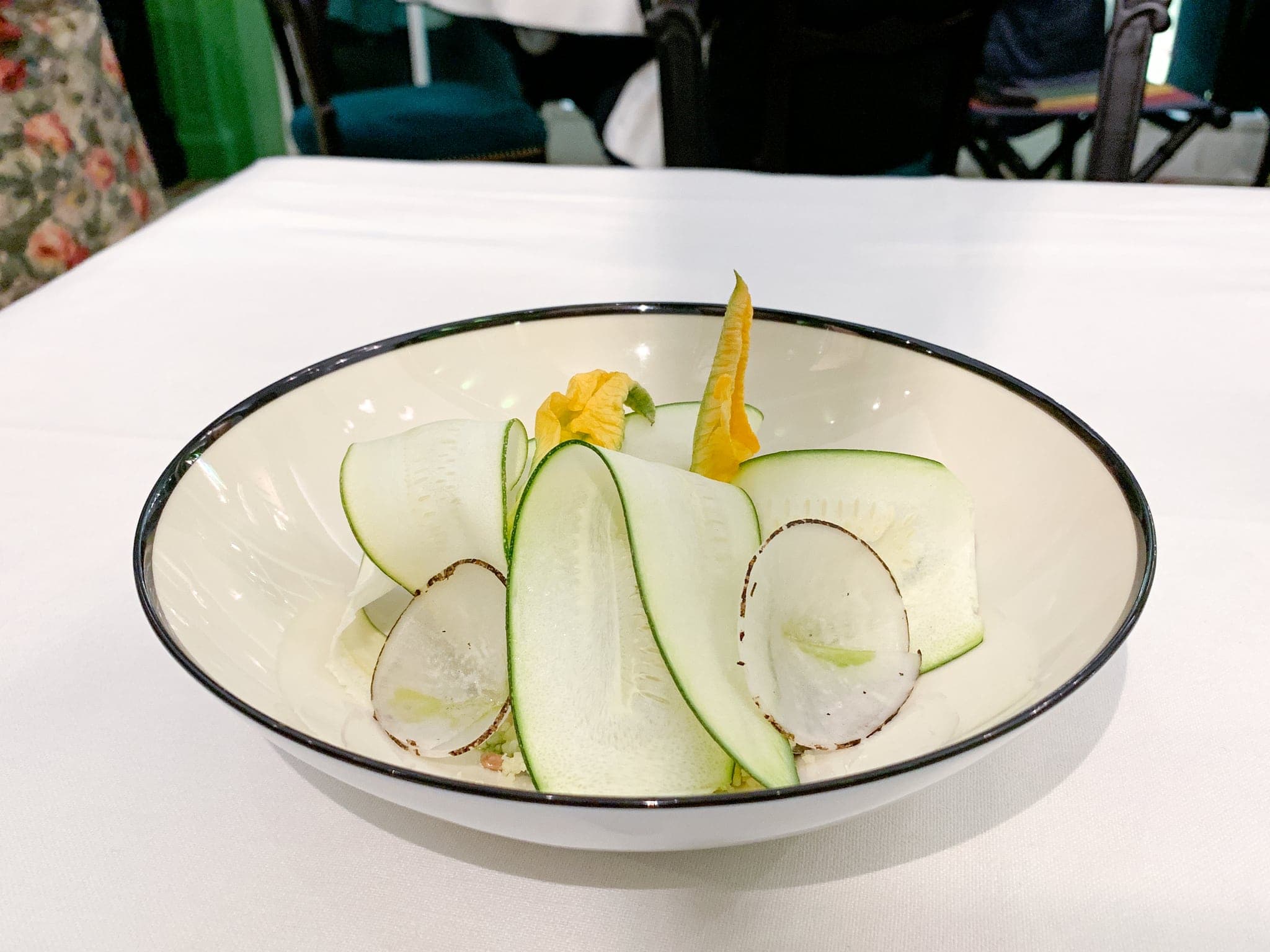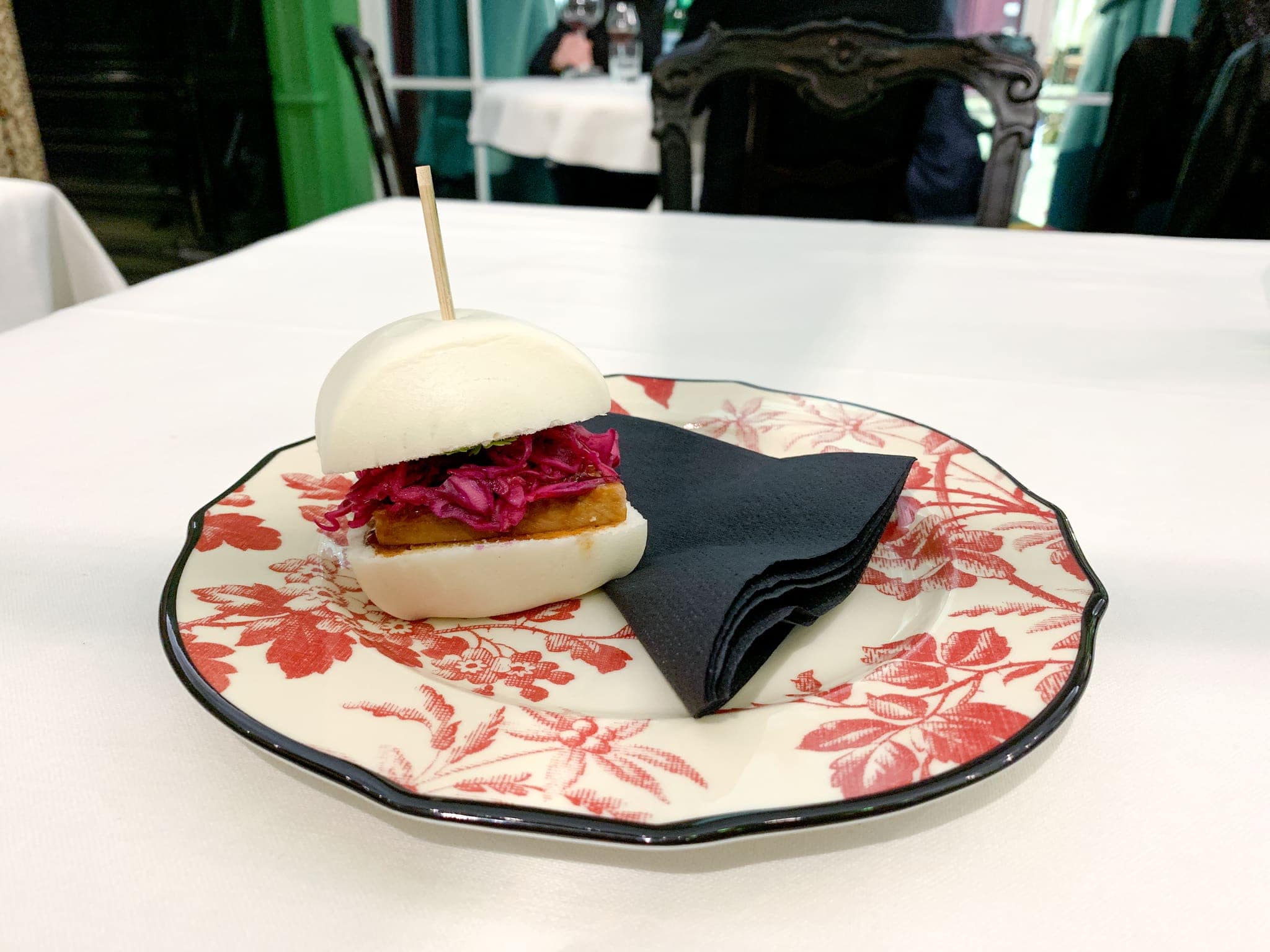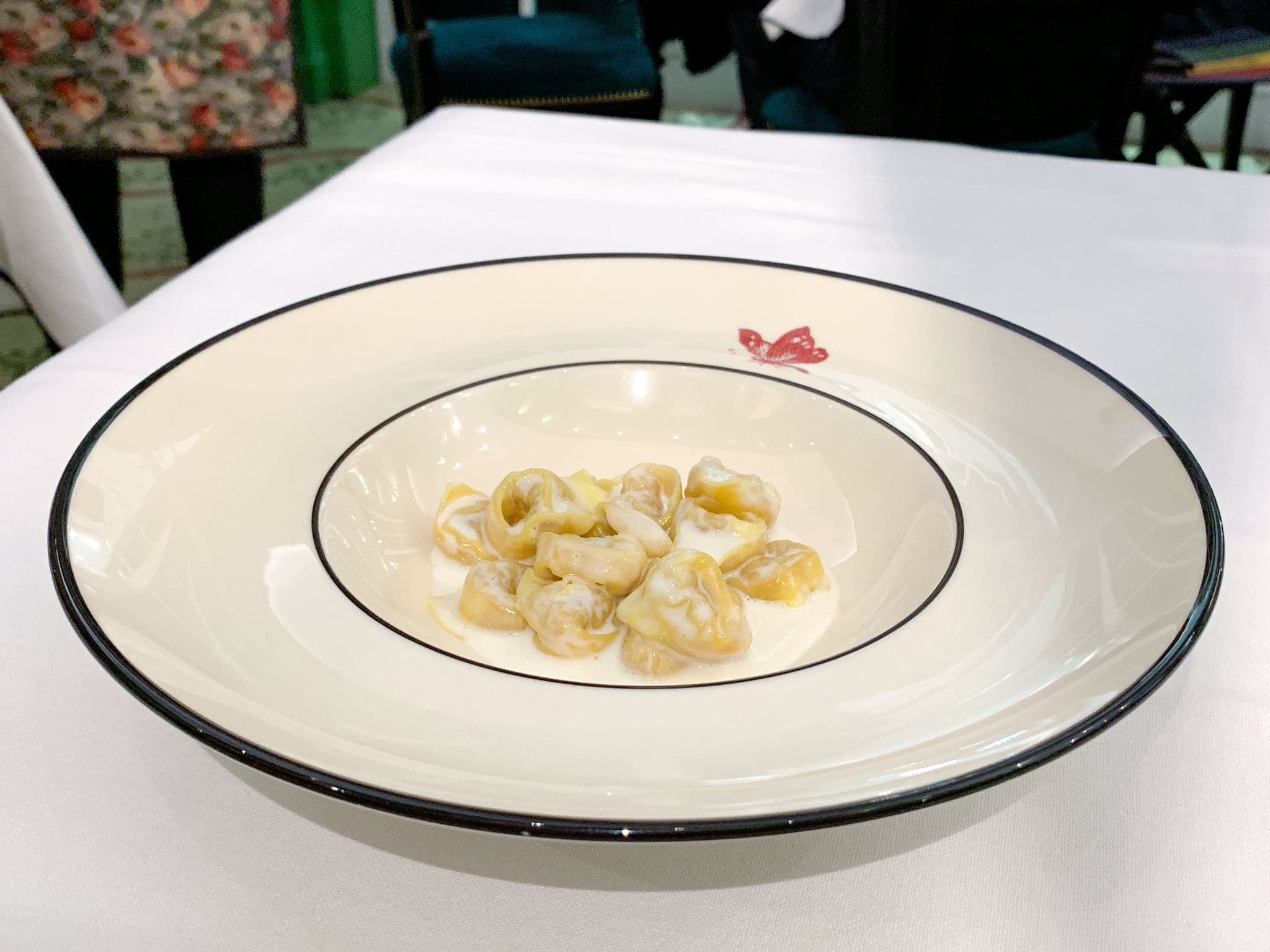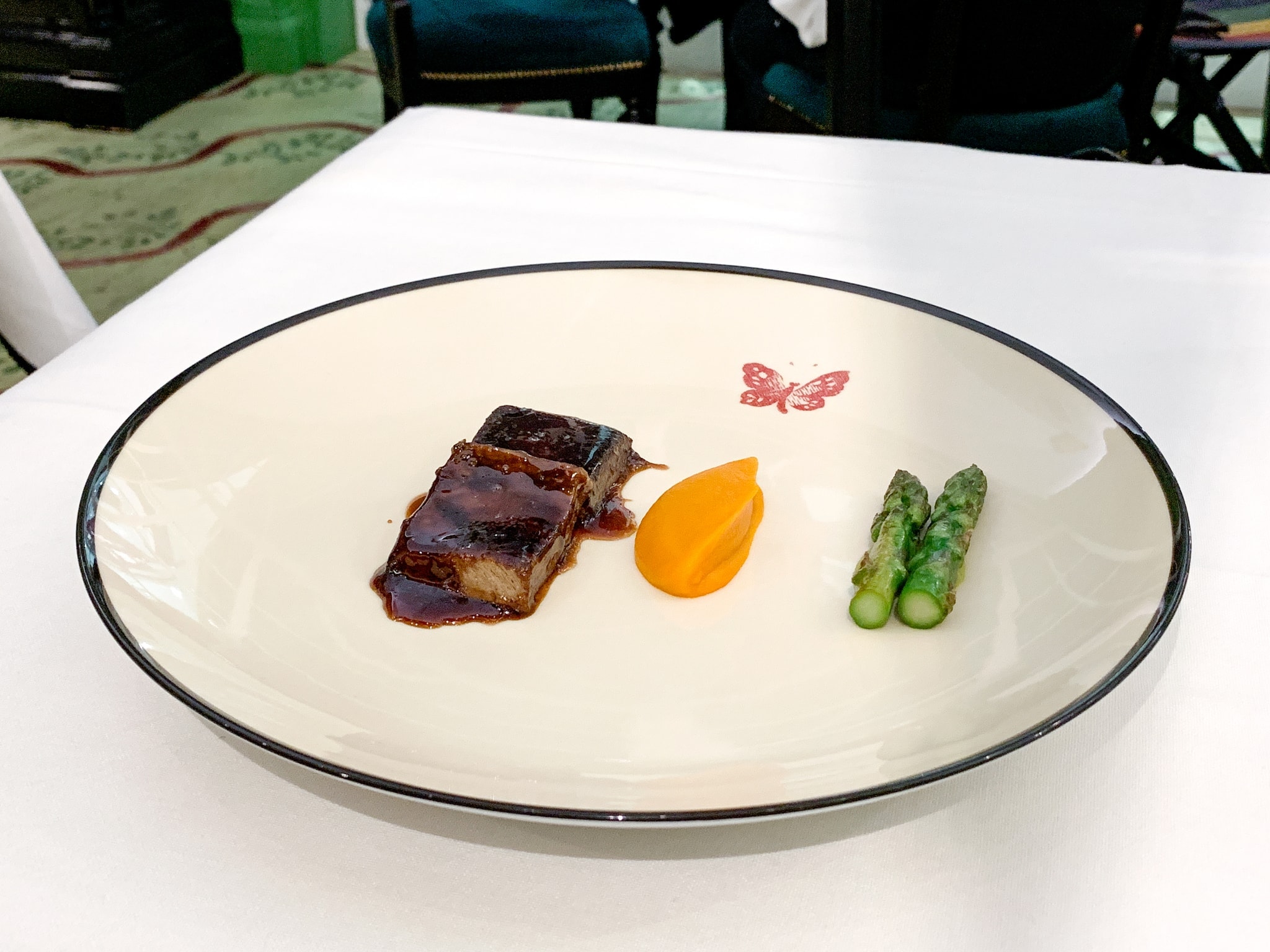 I don't have a lot of experience eating tongue. However, I'm a fan after trying dishes like this one at Gucci Osteria.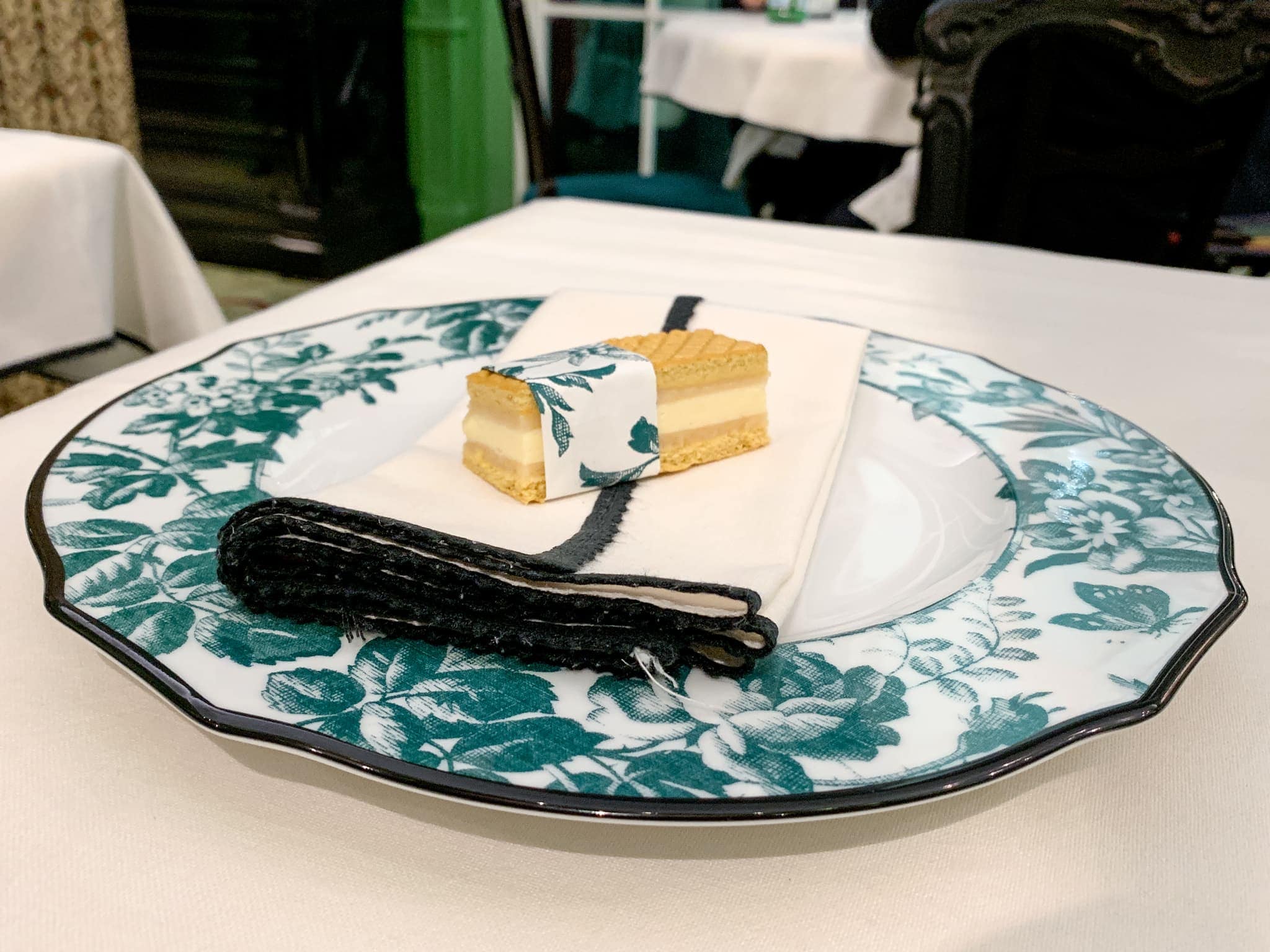 I'd never heard of quince before; it's a tree that produces a yellow pear-shaped fruit.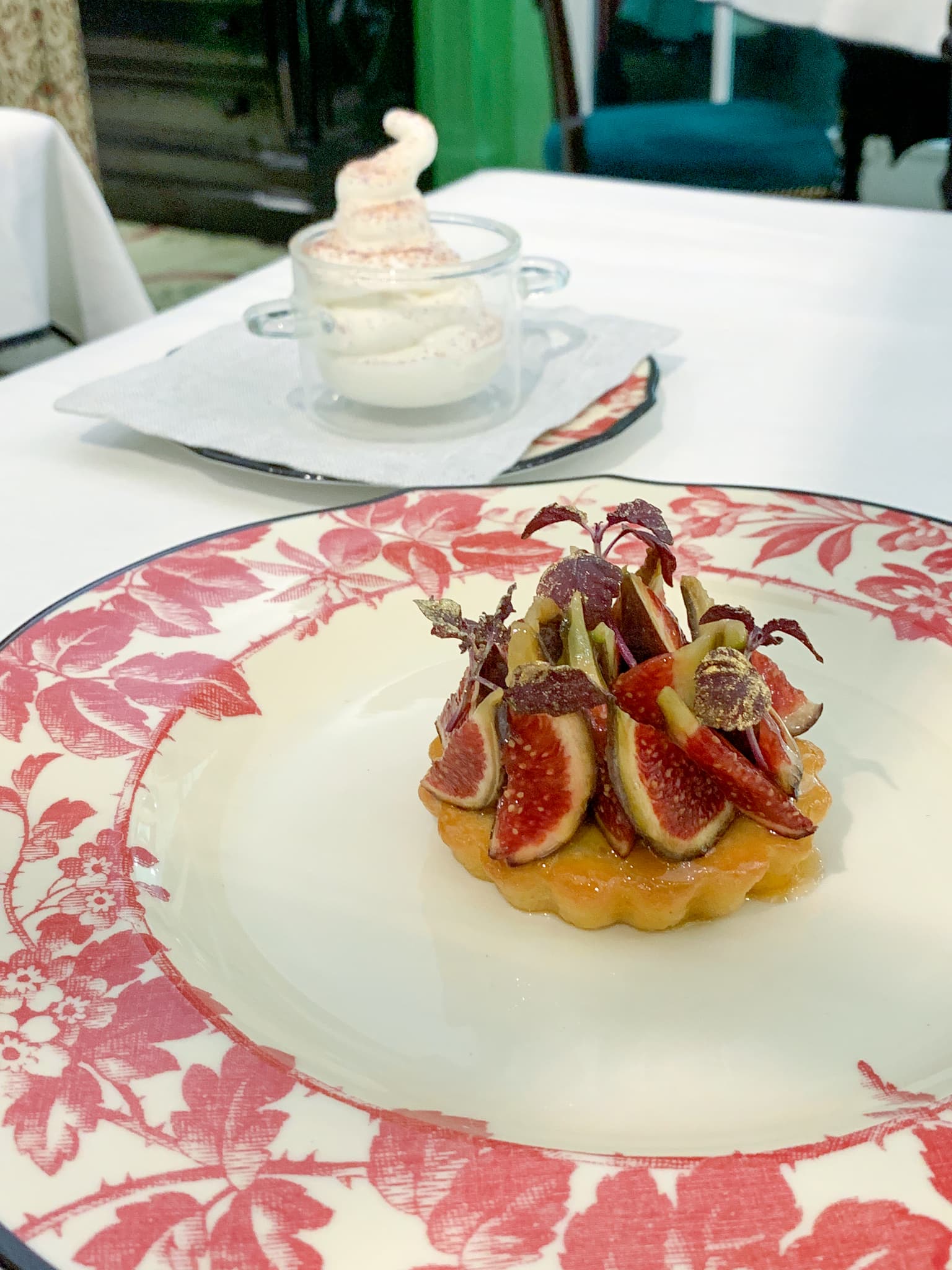 The signature chocolate gelato dessert with vanilla-orange mascarpone, Charley Marley, had hazelnuts, which I've recently learned I'm allergic to. I received this colorful fig tart as a substitute.
Related: Food and Ferrari Tour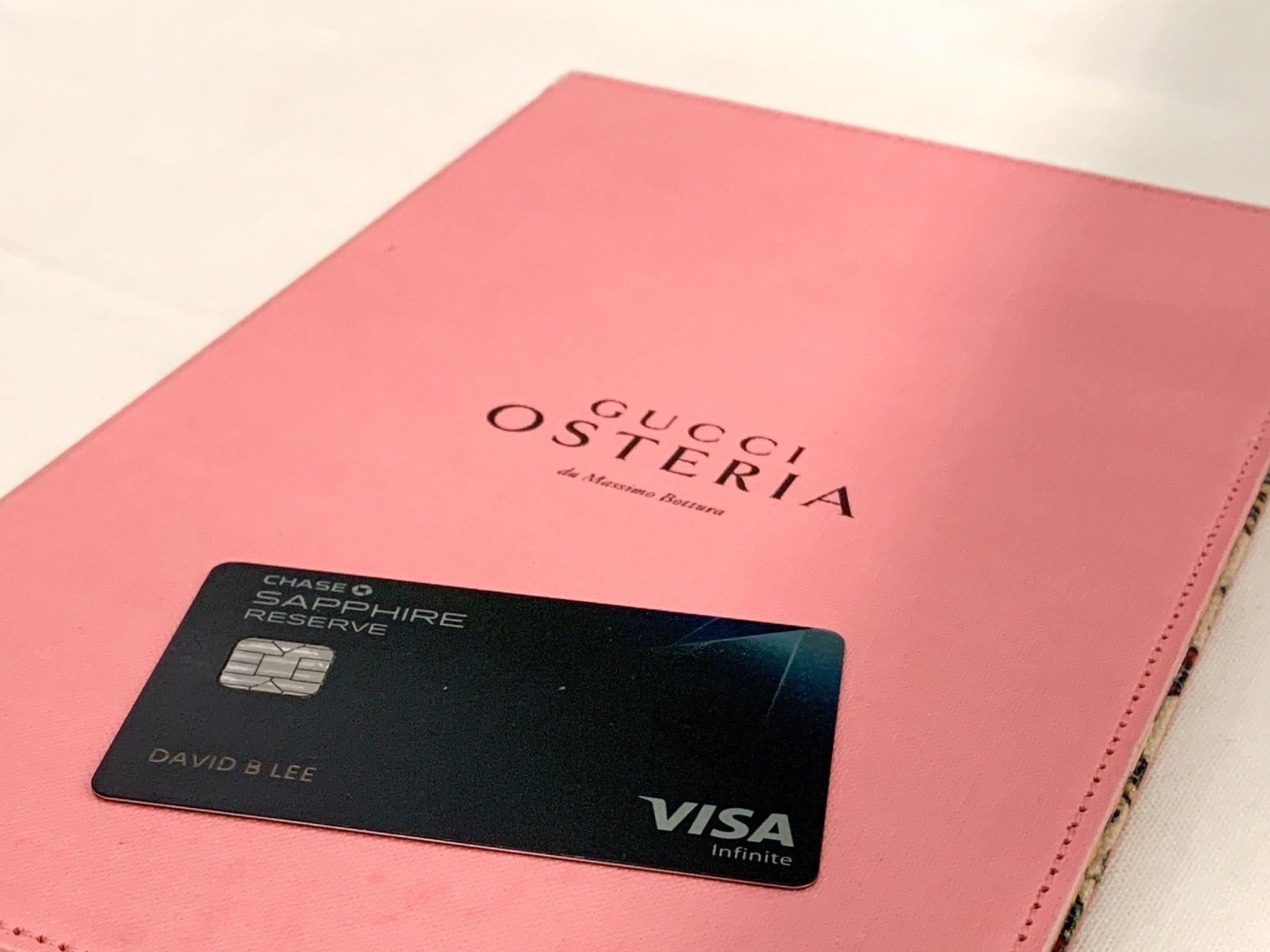 After enjoying the dinner of traditional Italian cuisine, which lasted about 90 minutes, I walked through the attached Gucci boutique store before calling it a night.
Before Gucci Osteria, I'd never given any thought to fashion-themed restaurants.
I'll be looking for them now as it was a new and unique dining experience.
Need to Know
Gucci Osteria de Massimo Bottura
Address: Piazza della Signoria 10, Florence, Italy
Hours: Daily, lunch 12:30 p.m. to 3 p.m., dinner 7 p.m. to 10 p.m.
Dress: None, but this is a fashion-themed restaurant.
To view current menus and make reservations, visit the website.
Since the launch of its flagship location in Florence, Gucci and Bottura have gone on to open new restaurants around the world:
Gucci Osteria on Rodeo Drive in Beverly Hills
Gucci Osteria in Tokyo, Japan
Gucci Osteria in Seoul, South Korea