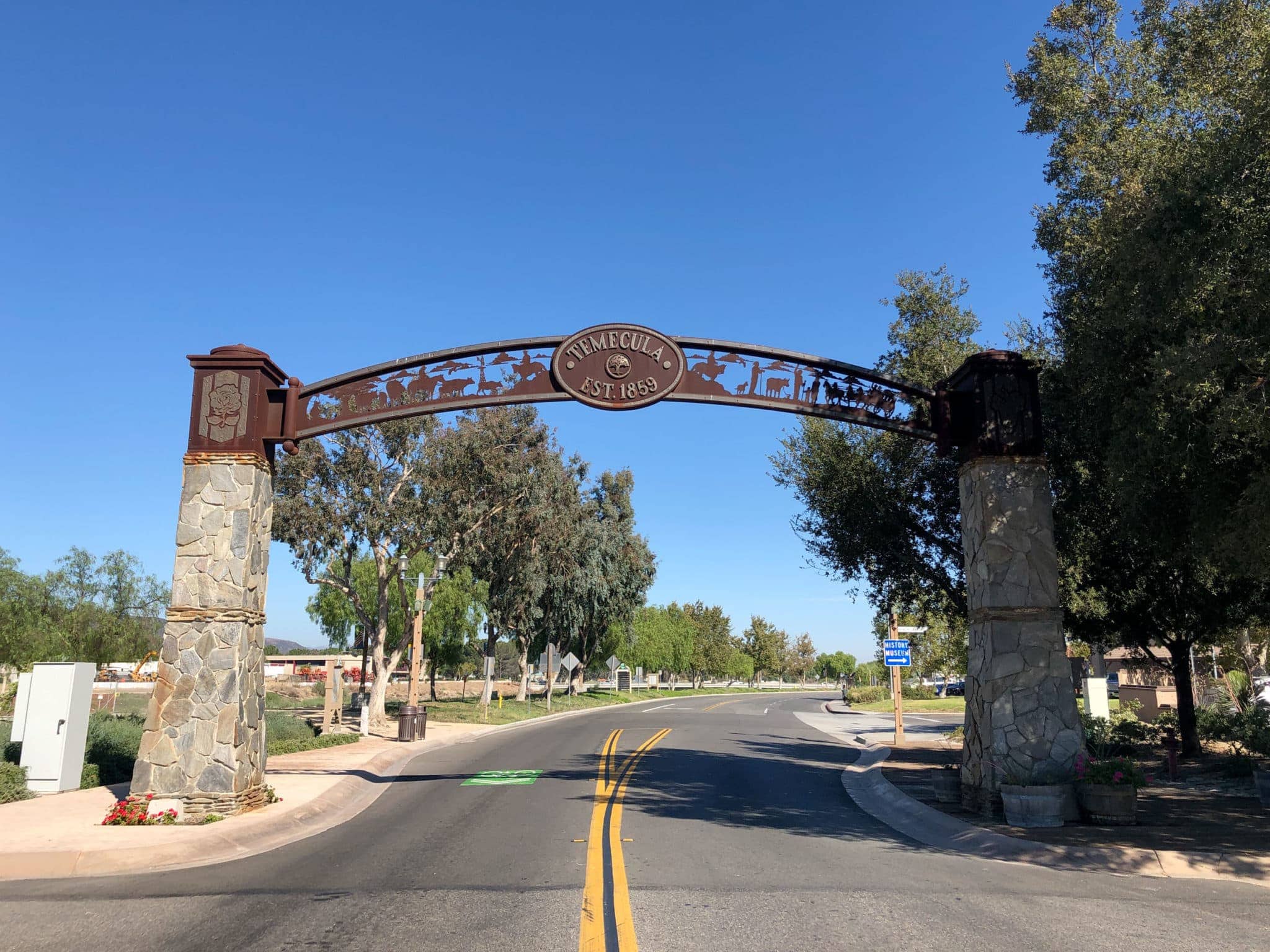 "It reminds me of Tuscany," my friend's Italian friend said as we were sipping red wine on the patio of Leoness Cellars over Labor Day weekend.
He said it was why he moved to Temecula, a city and wine-growing region in southern California.
After a terrific time in San Diego, including dinner at Born & Raised and many speakeasies, I hopped in an Uber for the hour drive north to spend the holiday weekend wine tasting in Temecula.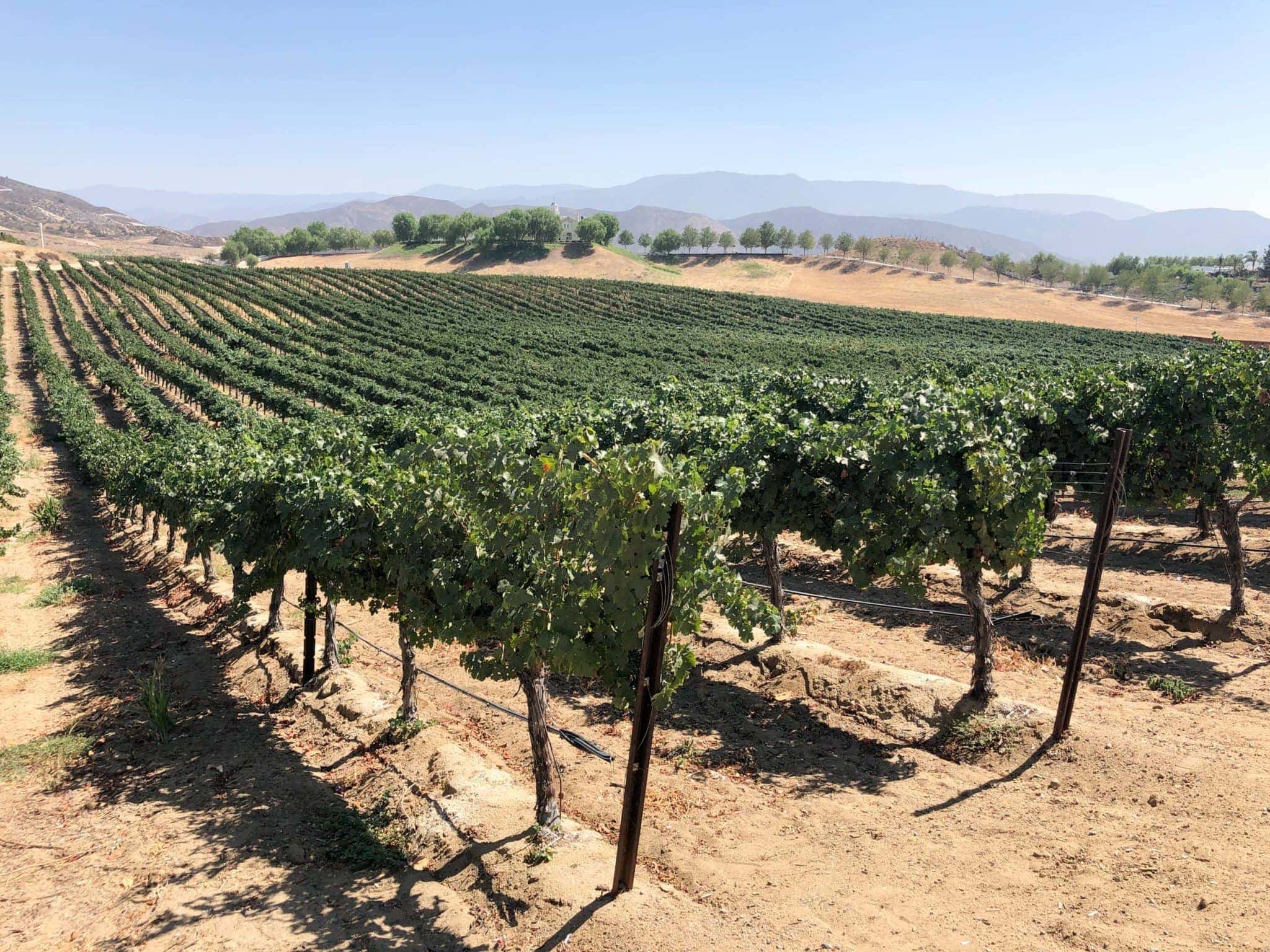 Wine Tasting in the Temecula Valley
As of 2018, the Temecula Valley has 42 wineries.
Compared to the 400 wineries in Napa Valley, it's a small player.
However, I heard from one of my Uber drivers that permission has been granted for up to another 100 or so to open.
In addition to San Diego, the region is also easily accessible by car as a day trip from Los Angeles and Palm Springs.
Leoness Cellars
The first winery I visited, Leoness Cellars, turned out to be my favorite of the four I'd see.
Leoness Cellars was founded in 2002 with 20 acres of Cabernet Sauvignon. Today, it boasts 500 acres of grape vineyards and 300 acres of citrus and avocado.
For $22, I had the opportunity to try six wines in their tasting room. The 2015 Cab Franc-Merlot was my favorite.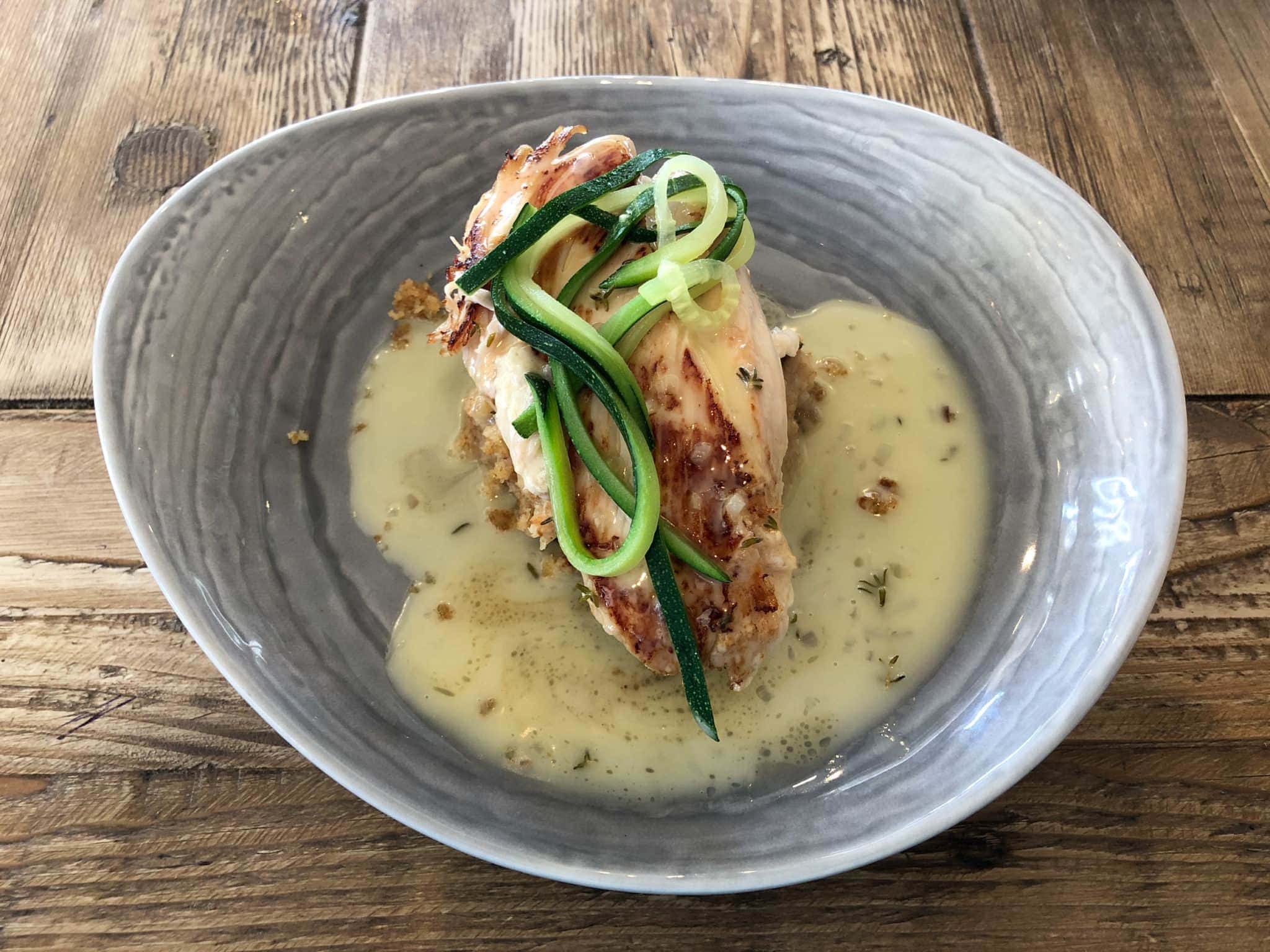 As luck would have it, my friend and her Italian friend were already enjoying the weather on the outdoor patio when I'd arrived. I joined them for lunch after my wine tasting.
Other than the scenic views, the praise for the food led me to visit Leoness Cellars first.
I ordered the buttermilk chicken with foie gras and prosciutto stuffing, zucchini, and thyme butter sauce.
Additional entrees included cod and a bouillabaisse.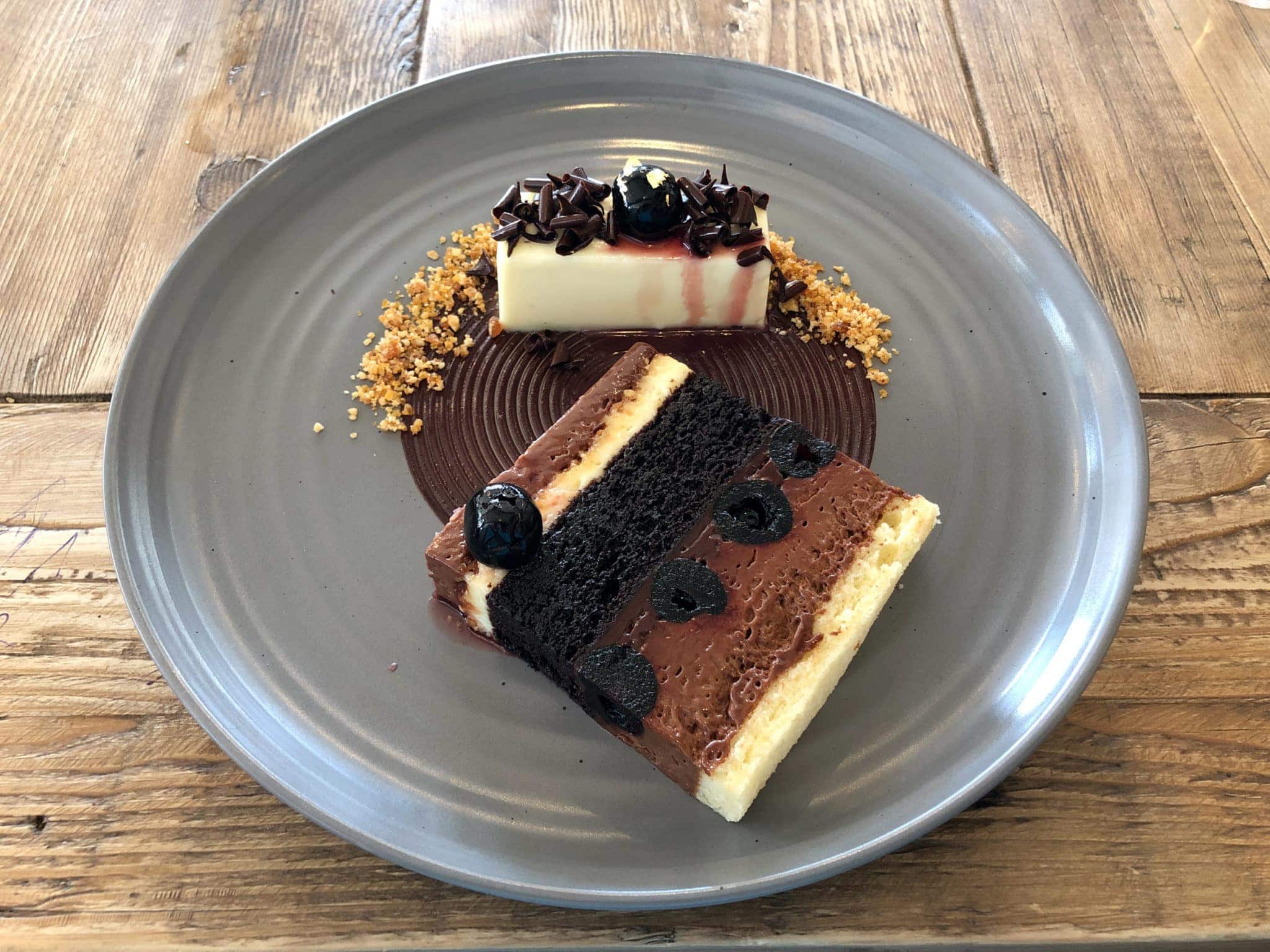 I'm not usually a fan of black forest cakes or fruit in my cake in general; however, the Black Forest gateau was the most appealing option on the dessert menu, so I gave it a try.
The chocolate and almond cake was layered with chocolate mousse, amarena cherries, chocolate ganache, white chocolate mousse, and almond and hazelnut praline.
The different colored layers made for an excellent presentation.
The menu also featured a sweet corn panna cotta, tangerine creme brûlée, and pavlova.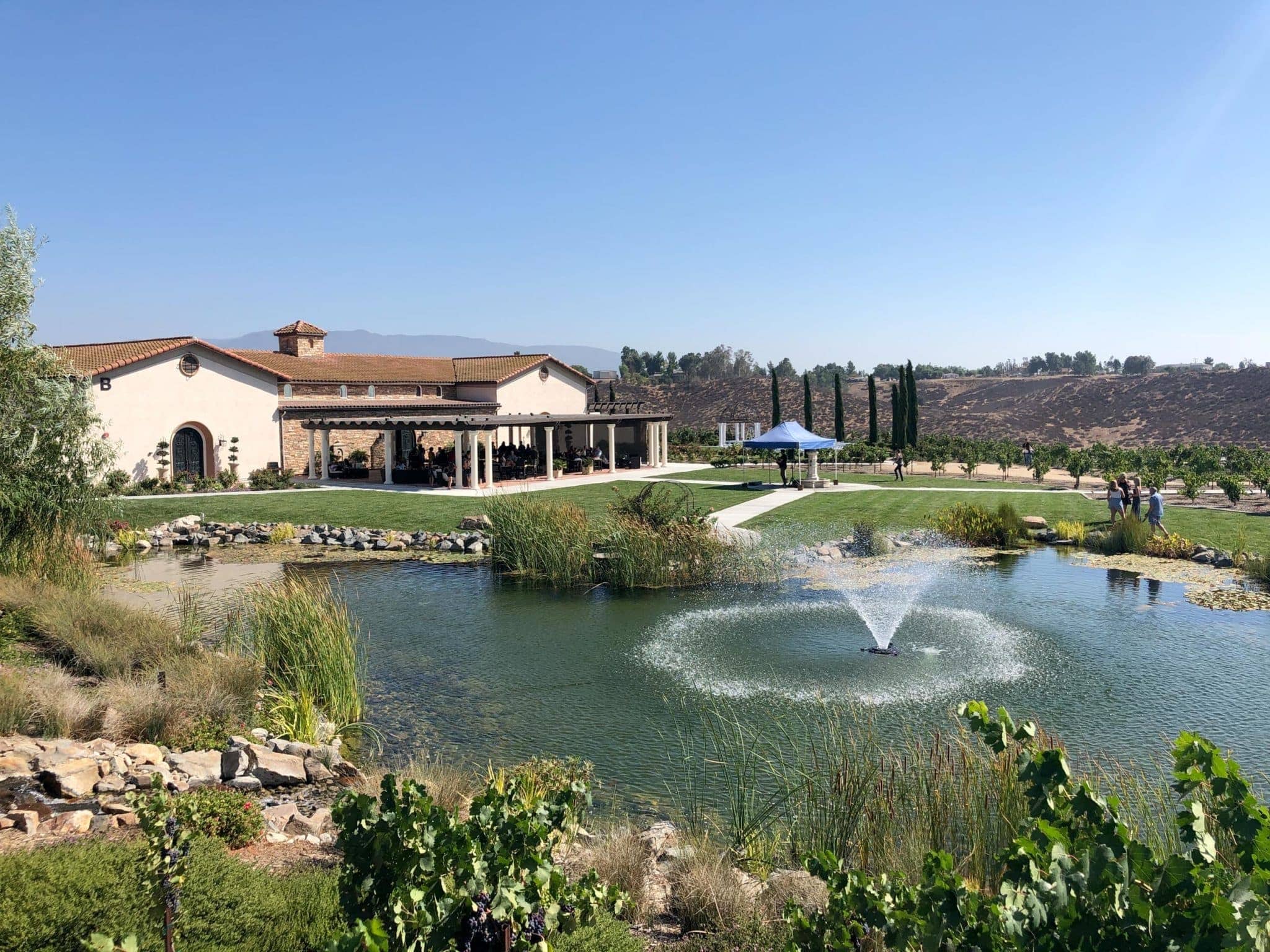 Avensole Winery
After lunch, I headed to the nearby Avensole Winery. The grounds, complete with a pond and fountain, were beautifully landscaped.
White chairs were set up on the lawn area near the tasting room for a wedding ceremony. It's a pretty spot to tie the knot.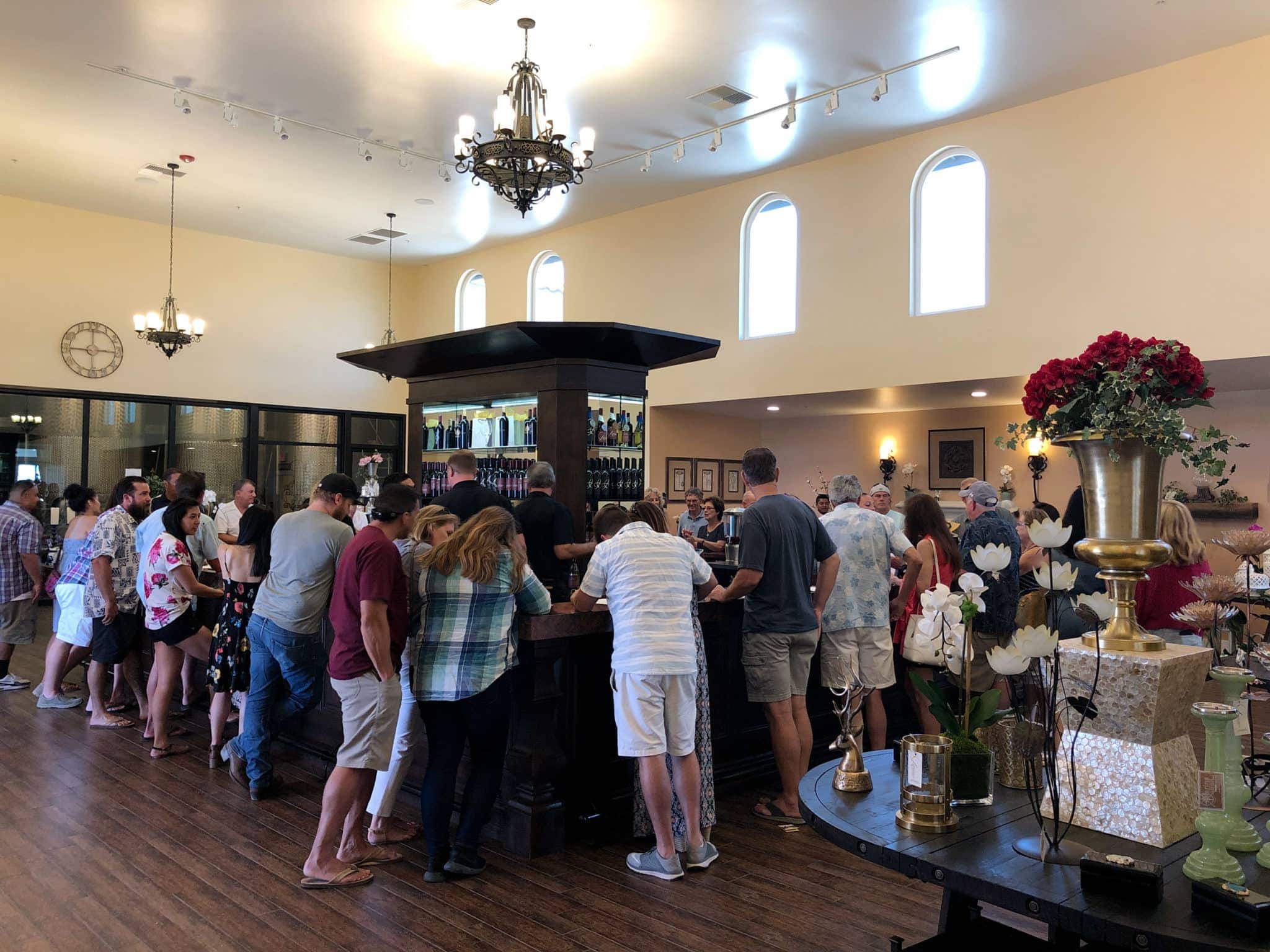 The tasting room featured a 360-degree bar with plenty of space.
For $20, I tried another six wines, including a 2016 Riesling that tasted of mango, guava, and pear.
I also enjoyed an award-winning 2014 Super Tuscan blend.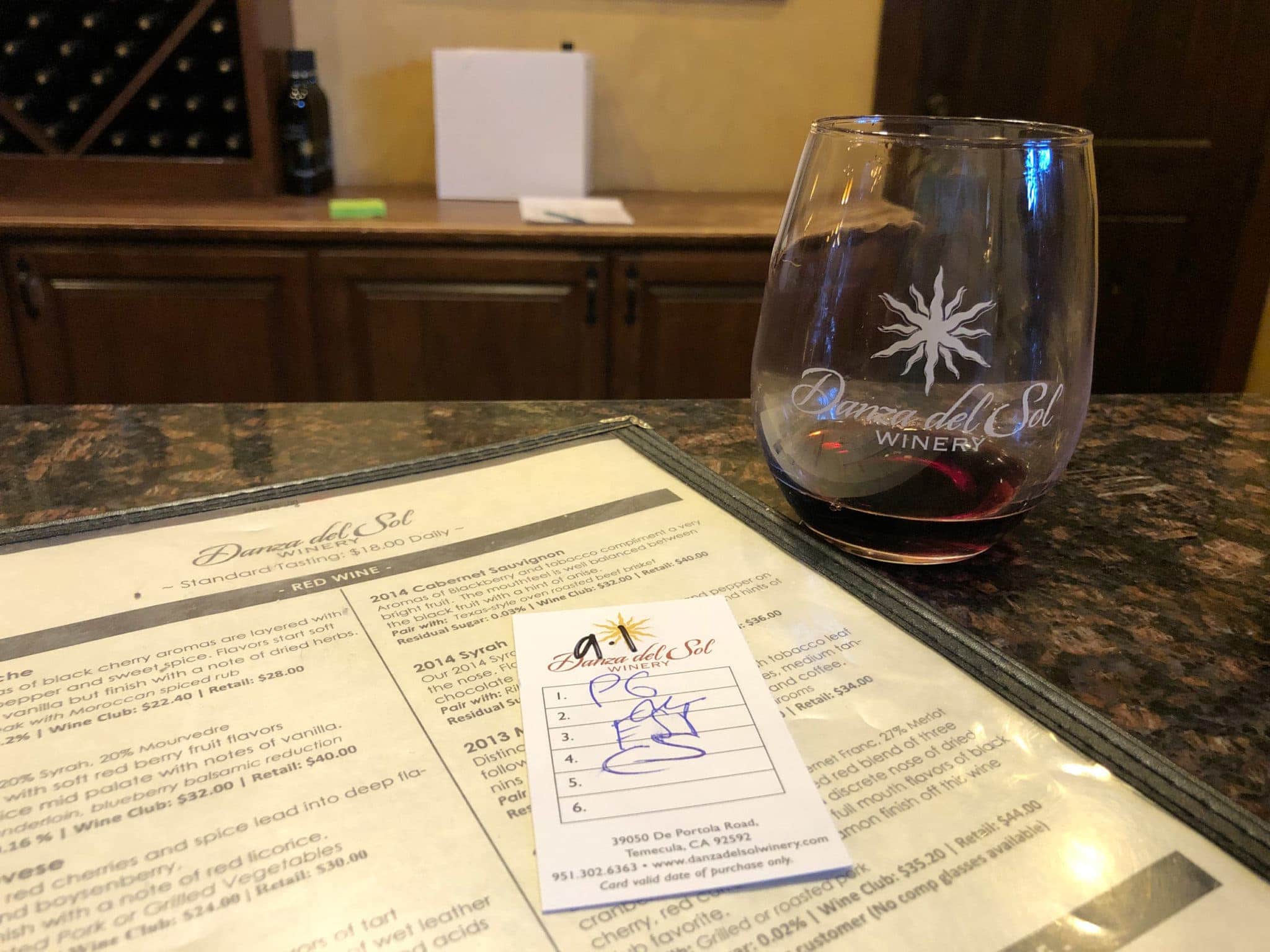 Danza del Sol
My friend's Italian friend recommend I check out Danza del Sol, so that's where I headed next.
Unlike the first two wineries, Danza del Sol didn't have views of the surrounding hills, which was a bit disappointing.
I paid $20 to try four wines. Their 2014 Syrah was my favorite. By the end, I was ready to wave the white flag and head back to my hotel.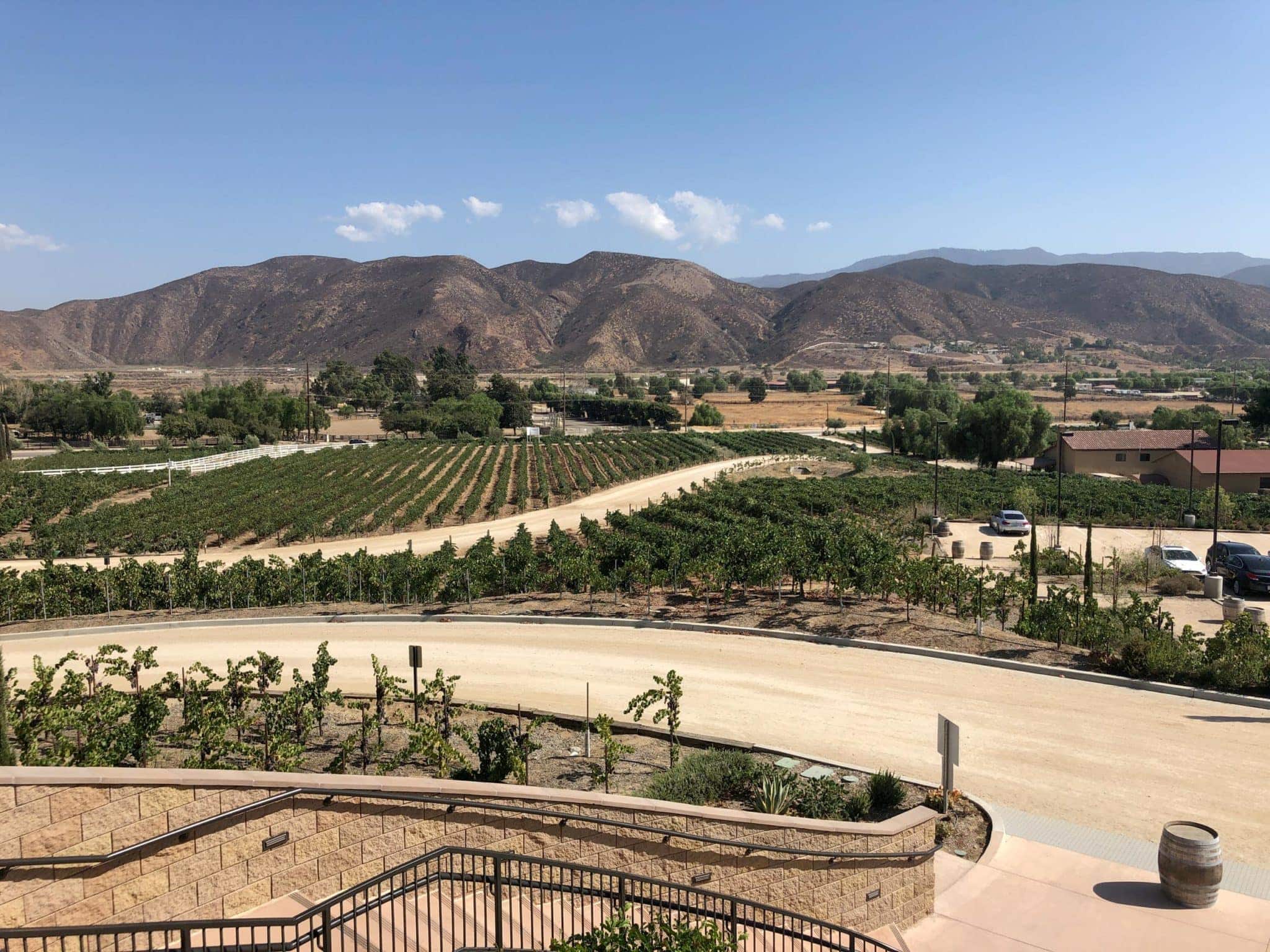 Fazeli Cellars
My fourth and final winery of the weekend was Fazeli Cellars, a Persian-owned winery founded in 2006, which I visited on a separate day.
I paid $17 for the wine tasting. However, I was more excited to eat their ahi poke for lunch on the outdoor patio by this point.
Fazeli had beautiful views, and the best gift shop of the four wineries I visited.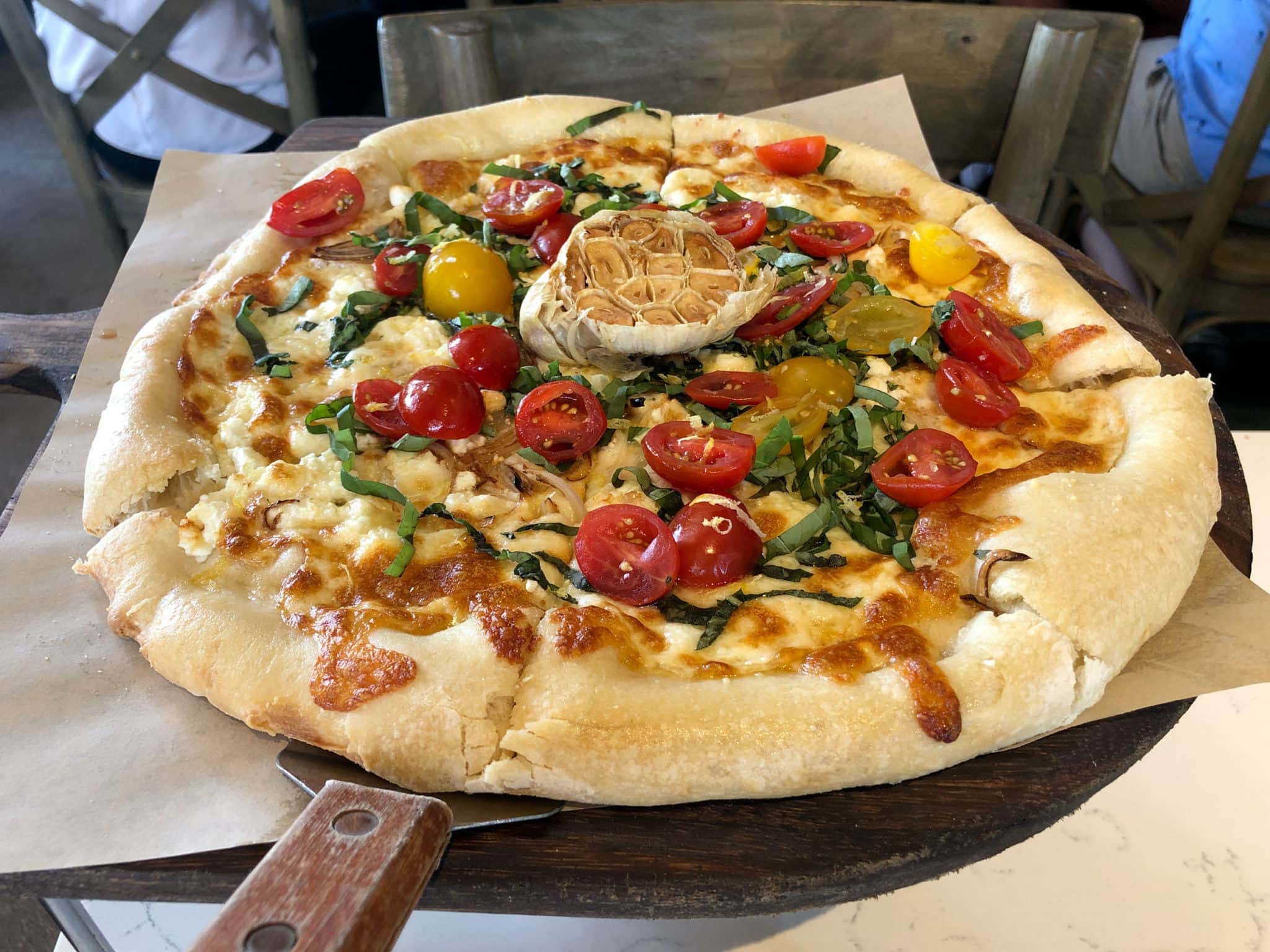 Where to Eat in Old Town Temecula
Old town Temecula is easily walkable and has enough bars and restaurants to keep you well-fed for a long weekend.
The Goat and Vine
Aside from lunch at Leoness Cellars, my pizza at The Goat and Vine was the culinary highlight of the trip.
Goat cheese, shallots, yellow and red grape tomatoes, lemon zest, fresh basil, and a whole head of garlic conspire to make for a helluva pizza.
I ate three-quarters in the restaurant and took the rest back to my hotel, where it didn't last the night.
I overdid it by ordering the jacked cappuccino ice cream cake, which was three times larger than I anticipated.
Il Tramonto Ristorante
Il Tramonto is an Italian restaurant next to The Goat and Vine.
I ate here my first night, ordering the buffalo Caprese with fresh slices of mozzarella, tomato, and basil leaves drizzled in extra virgin olive oil and balsamic.
It was served with an avocado panna cotta.
My main was a simple, rustic Bucatini Alla Trapanese.
Bucatini pasta is thicker than spaghetti and has a hole running through the middle which is good for soaking up the sauce.
A huge slice of tiramisu, my fav, was delivered for dessert.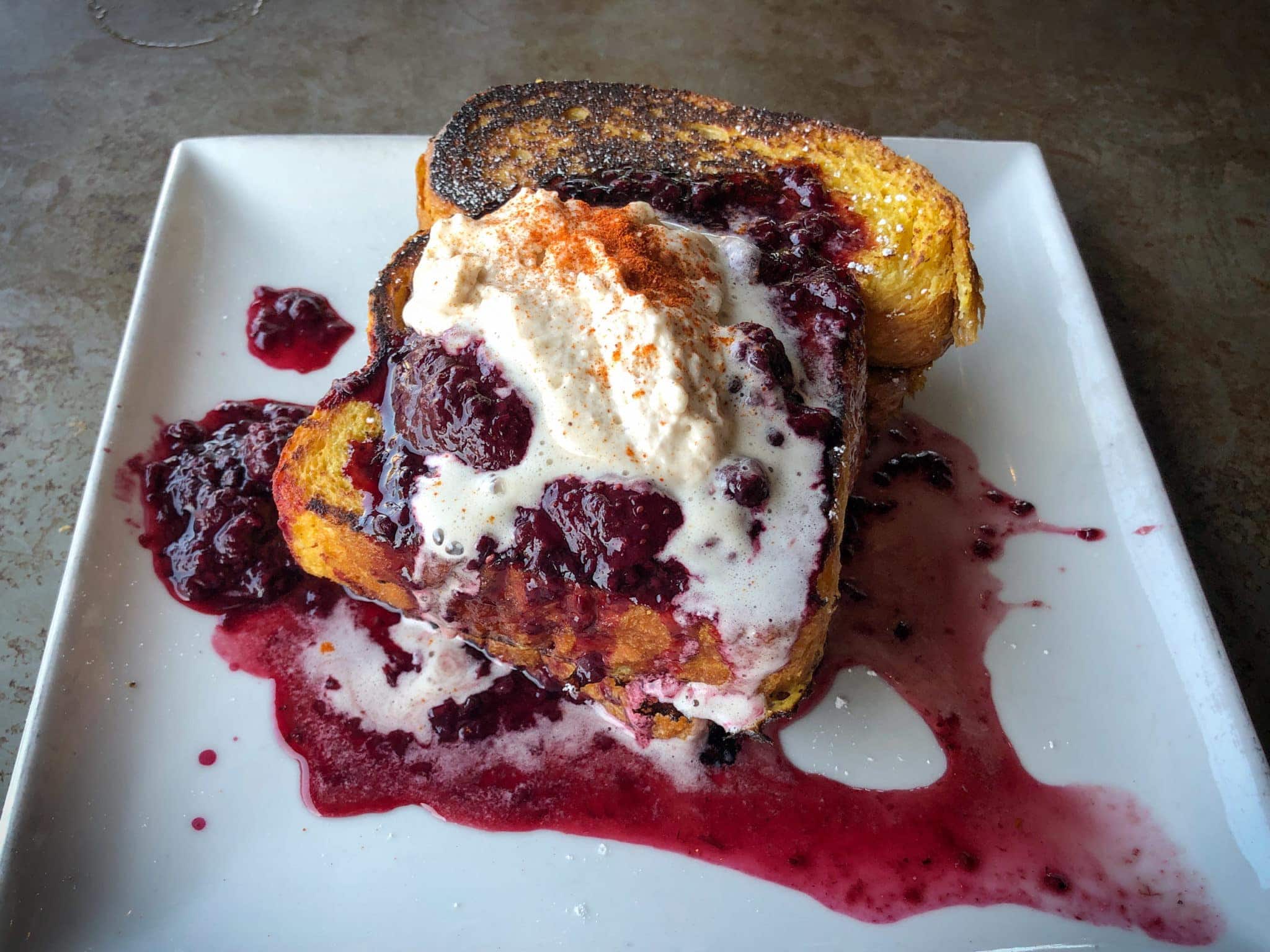 1909
I enjoyed a solid brunch at 1909, ordering the french toast with baked brioche, marsala poached berries, cinnamon nutmeg whipped cream, and cayenne powdered sugar.
Crush & Brew
My last dinner of the trip was at Crush & Brew, where I ordered an artery-clogging chicken-wrapped in prosciutto with polenta and a heavy cream sauce.
My friend's pan-seared mahi-mahi with mango salsa looked prettier and healthier by comparison.
I'm glad I gave myself time to go wine tasting in Temecula after visiting San Diego.
However, if I hadn't also been there to see a friend, five nights would've felt like too much time.
The historical part of town is tiny, and there are only so many wine tastings I can handle in a day.
Postscript - Six weeks after my trip to southern California, I spent a week walking the Via Francigena pilgrimage route through Tuscany and went wine tasting in Chianti.
The rolling hills, vineyards, and weather of Temecula are indeed reminiscent of central Tuscany. I'm so grateful to have experienced both regions on back-to-back trips.
Did you enjoy this story? Join me on Instagram and Facebook to share thoughts, ask questions, or keep up with my latest adventures.