On my first trip to Fredericksburg in the Texas Hill Country, one of the places I was most excited to visit wasn't a winery but a cocktail bar. Situated on a 10-acre orchard on the Texas Wine Trail (Highway 290), The Speakeasy at Salvation Spirits is a haven for craft cocktail lovers.
Billing itself as a "specialty cocktail laboratory," The Speakeasy features mixed drinks made with vodkas and gins produced by Salvation Spirits Distillery. These are used in combination with fruits from the farm to delight your senses.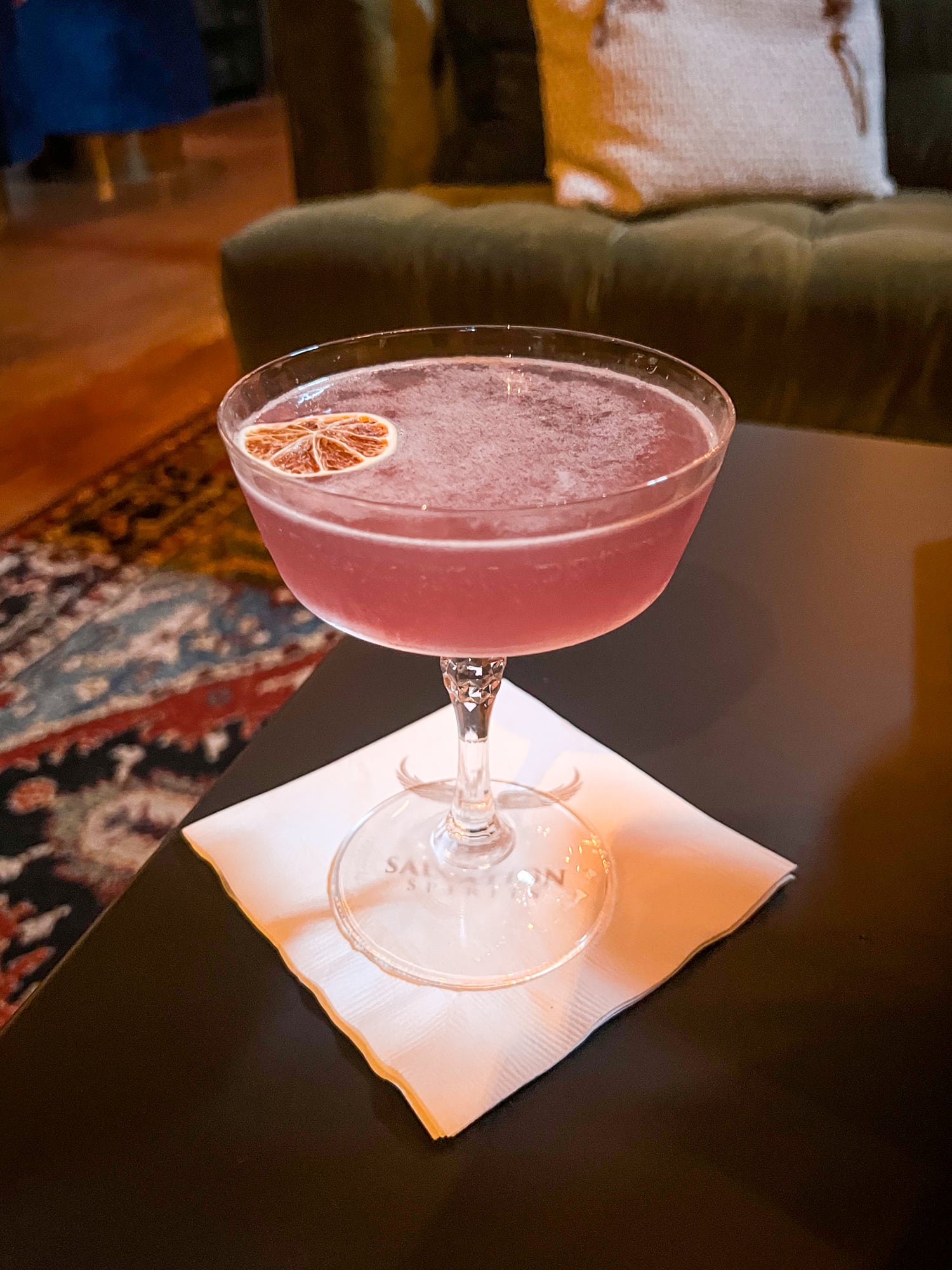 The hidden bar, which opened in November 2021, reflects the first phase of construction on the site.
Inside, you'll see architectural renderings for additional buildings, including a 10,000-square-foot entertainment space with a tasting room and stage for live music and an 8,000-square-foot barn that'll house the distillery and brewery.
There are plans for a winery, too. This is still Texas Wine Country, after all.
The founder/owner of Salvation Spirits is Trey Blocker, a lawyer and lobbyist from Austin. His VP of Operations, master mixologist Sean Lemaster, was working at Otto's German Bistro when he met him.
Together with Israel, who helped create the orchard for Bariloche Farms 13 years earlier, they're on "a mission to make products of unsurpassed quality, out of the finest ingredients, and to share our success with those in need."
To that end, Salvation Spirits is committed to donating 10% of its net profits to charity.
How does one visit the only speakeasy in Fredericksburg? Read on to learn more.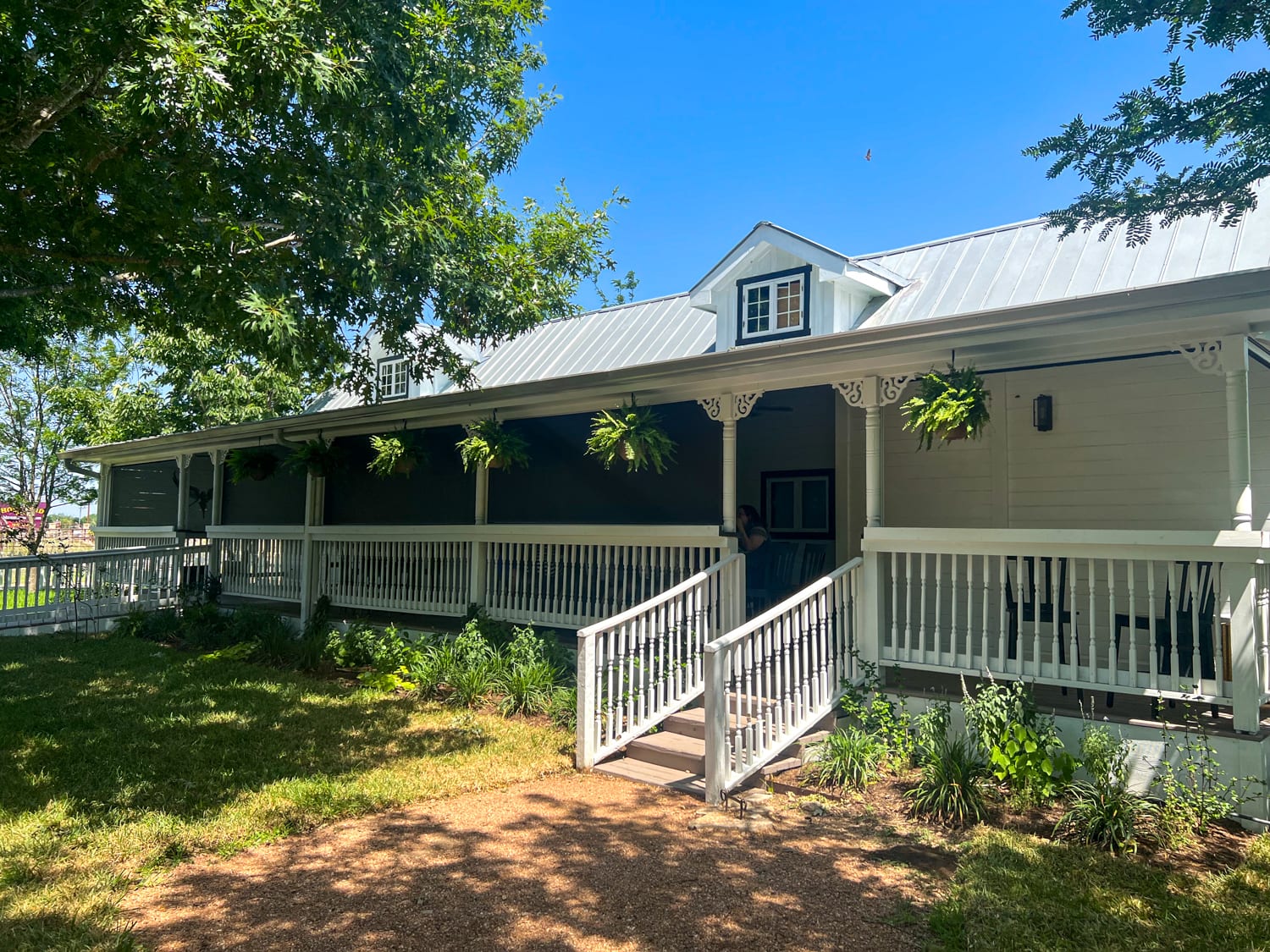 Visiting The Speakeasy
Reservations are required to visit The Speakeasy at Salvation Spirits, and they can be made through the website.
The current hours of operation are 1 p.m. to 9 p.m., Thursday through Saturday, and 2 p.m. to 7 p.m. on Sundays.
Once your reservation is confirmed, you'll receive a gate code via text message on the day of your reservation, which allows you access to the parking lot.
Salvation Spirits is about ten miles east of downtown Fredericksburg on Route 290 and about one mile west of Slate Theory Winery, which I'd visited the day before.
I entered the gate at 3:15 p.m. on a Sunday, following a wine tasting at William Chris Vineyards with my girlfriend Kel.
A brilliant blue Porsche 911 Carrera with Salvation Spirits branding confirmed we were in the right place.
Still, we weren't exactly sure where to go. No signs were pointing the way. Before us was a white picket fence surrounding a white farmhouse.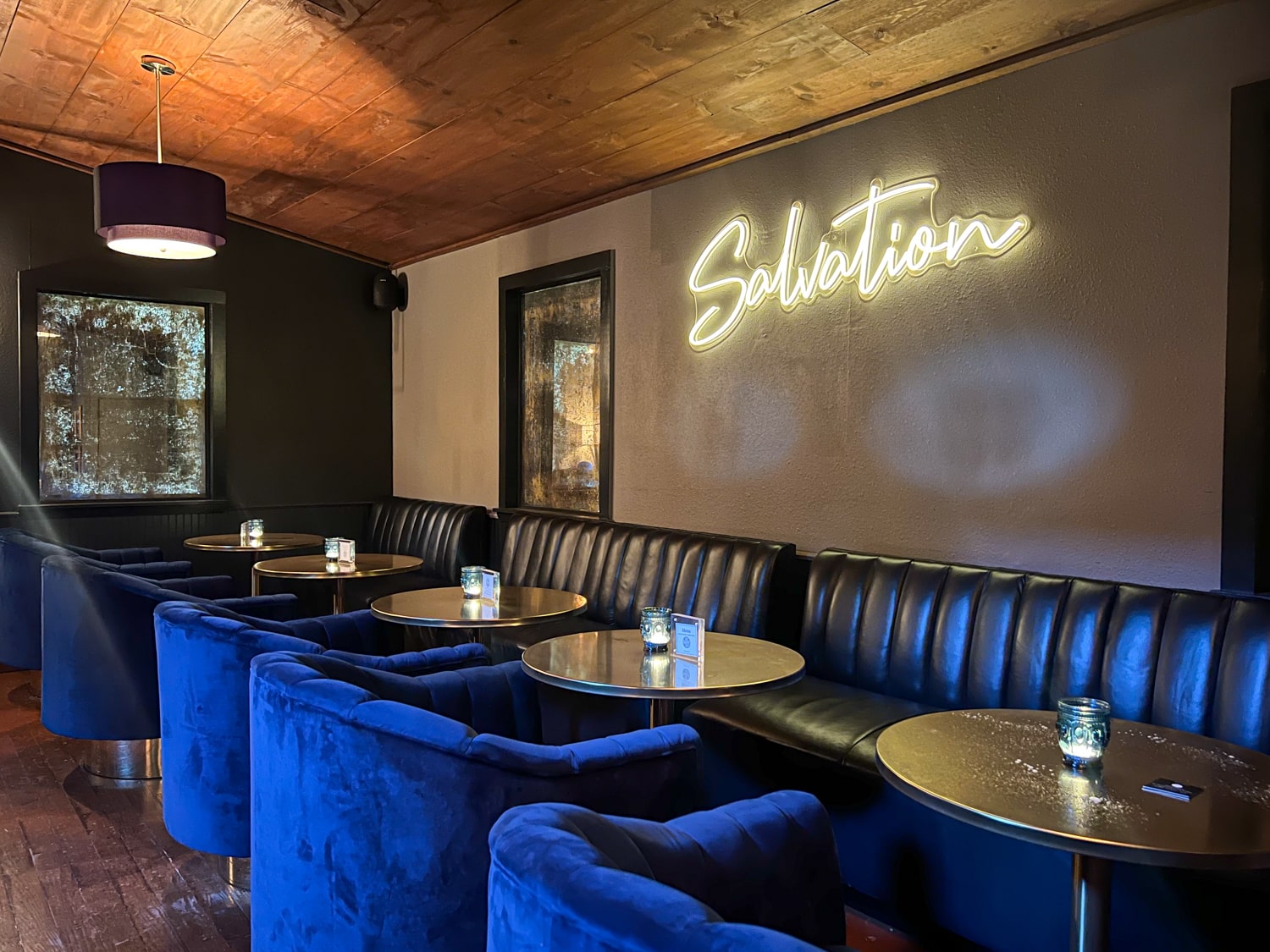 We walked up to the porch, opened the door, and entered another world. The dimly lit, air-conditioned space offered a much-needed break from the afternoon heat.
The bar was in full swing, with both bartenders busy making drinks, Trey, the owner, greeting guests, and customers enjoying themselves.
Booth seating and velvety blue chairs lined the far side of the lounge. The near side had two seating areas with plush couches arranged around coffee tables. A large white neon "Salvation" sign hangs on the wall.
After visiting four wineries, I was ready to cool off with a bespoke gin cocktail.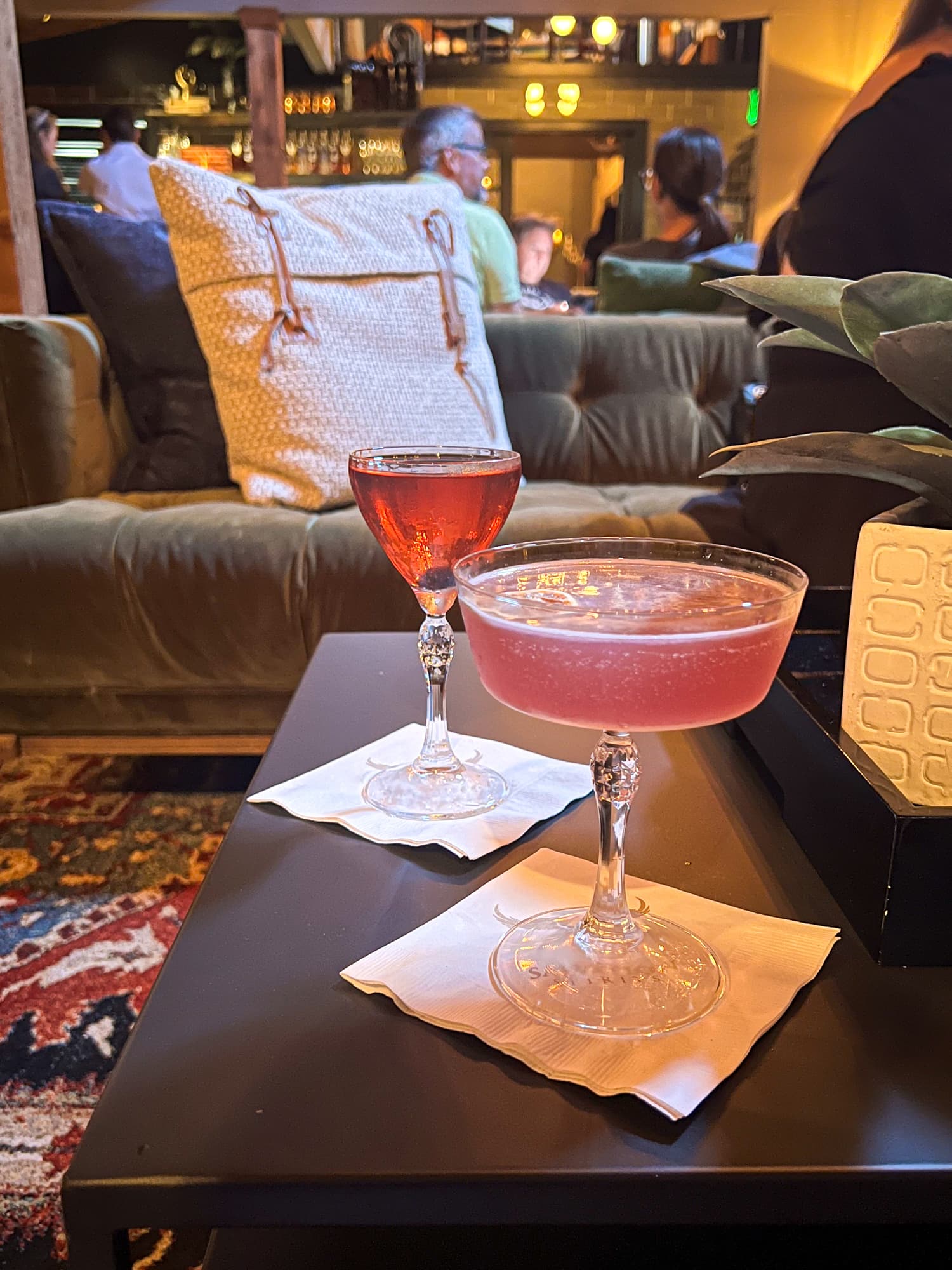 Cocktails
The drink menu for The Speakeasy at Salvation Spirits is available on their website, so I'd already scoped it out in advance. But that didn't make deciding what to get any easier.
We began with Trey's recommendation, the Blackberry Gin Martini featuring their signature Fritztown Blackberry Gin, and The Astrid with Fritztown Gin, lavender syrup, lime, and edible glitter.
Kel and I both found the martini to be too strong. Neither of us typically orders martinis, so don't read too much into that if you're a fan.
Related: Here Nor There Lounge in Austin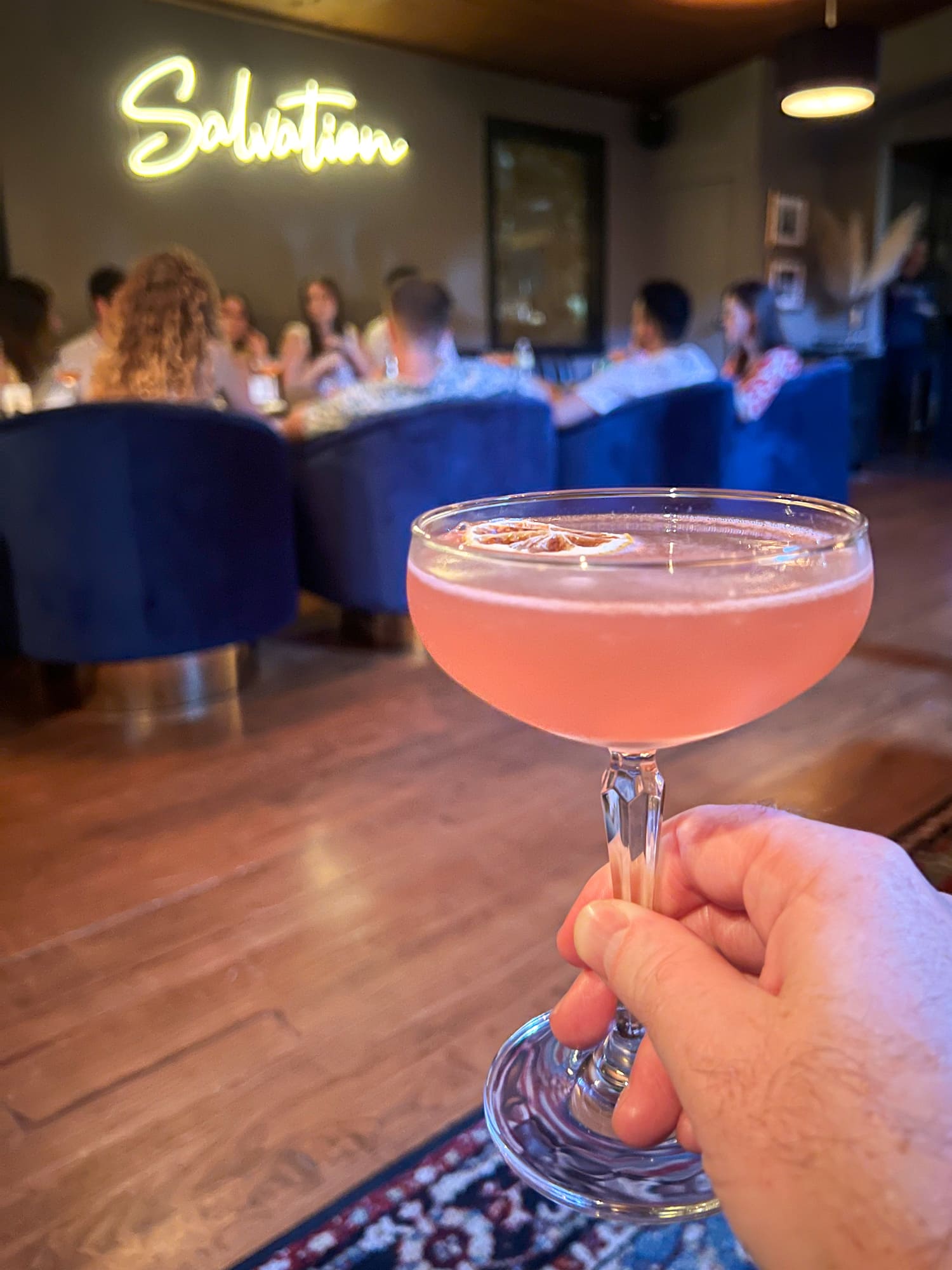 Trey was kind enough to replace it with a new choice, so I picked a safer bet, the French 75 with Fritztown Blackberry Gin, simple syrup, lime, and Cava.
It turned out to be my favorite of the four cocktails we tried, while Kel's favorite was The Astrid.
We also didn't want to leave without trying Just Peachy, a Salvation Spirits Vodka cocktail with peach gelee, honey, and lemon.
Related: Midnight Cowboy on 6th Street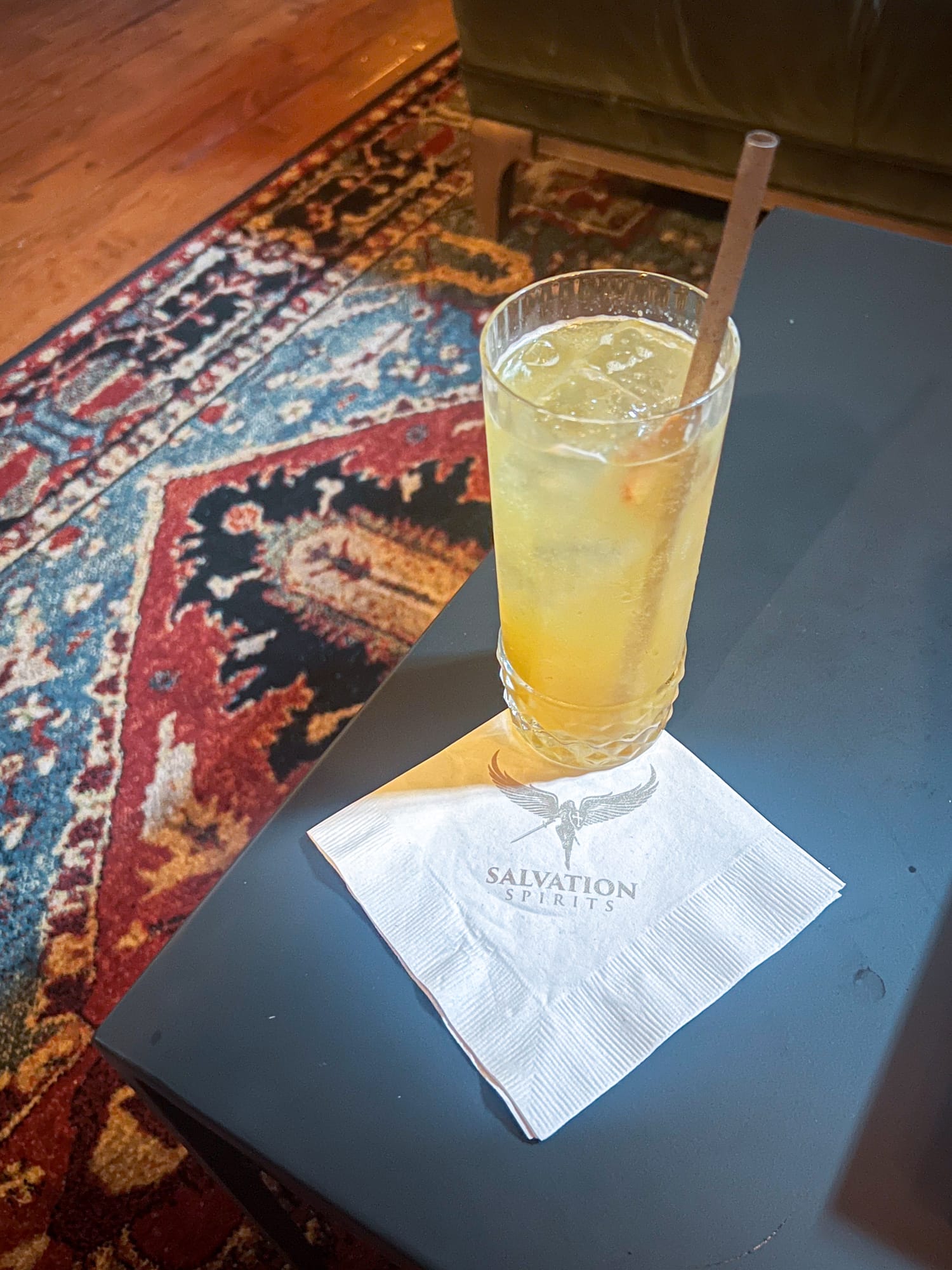 Like the blackberries grown on-site for their Fritztown Blackberry Gin, the peaches going into their cocktails are also from the farm.
The cocktails cost $12 to $14, a good deal in my book, considering they make almost all the ingredients going into your drink.
The next time I visit The Speakeasy at Salvation Spirits, I'd like to try the Spanish Gin & Tonic and The Pink Donkey with gin, strawberry, basil syrup, and ginger beer if they're still on the menu.
Salvation Spirits, 10091 US-290, Fredericksburg, TX 78624, United States, salvationspeakeasy.com