On my third and final night in Milan, I got drinks at Nottingham Forest, consistently named one of the best cocktail bars in the city.
Owner Dario Comini's unique cocktail bar has been featured on The World's 50 Best Bars list, most recently appearing at #38 in 2016.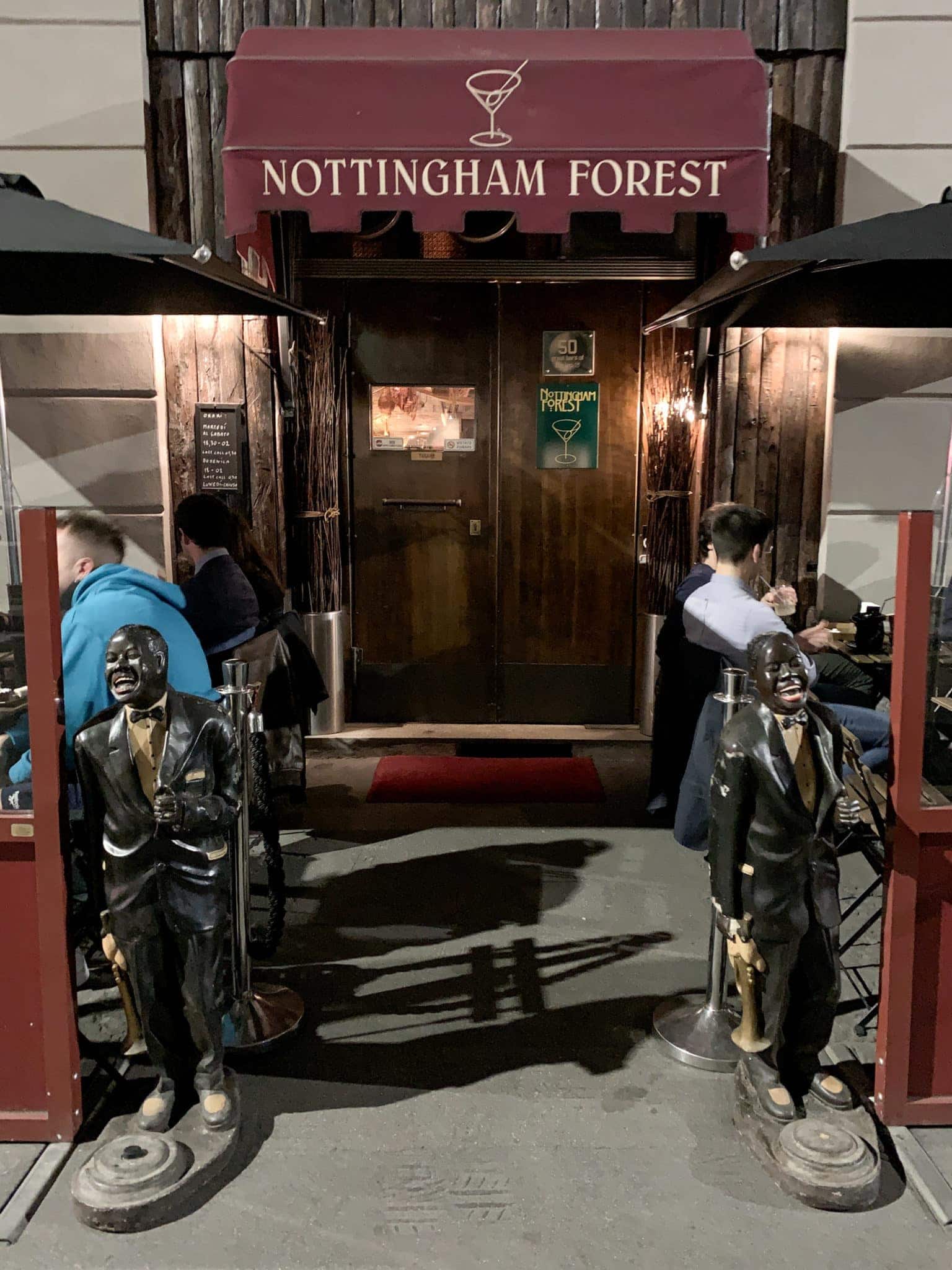 As it was a Friday, and I wanted to avoid the common complaint of long wait times to get in, I arrived a little after 7 p.m., about thirty minutes after opening.
Nottingham Forest in Milan is indeed small, and it's a rectangular space with a long bottle-filled bar on the right side.
There's just enough space for some stools, a path to the back, and a few leather chairs and tables flush against the left wall.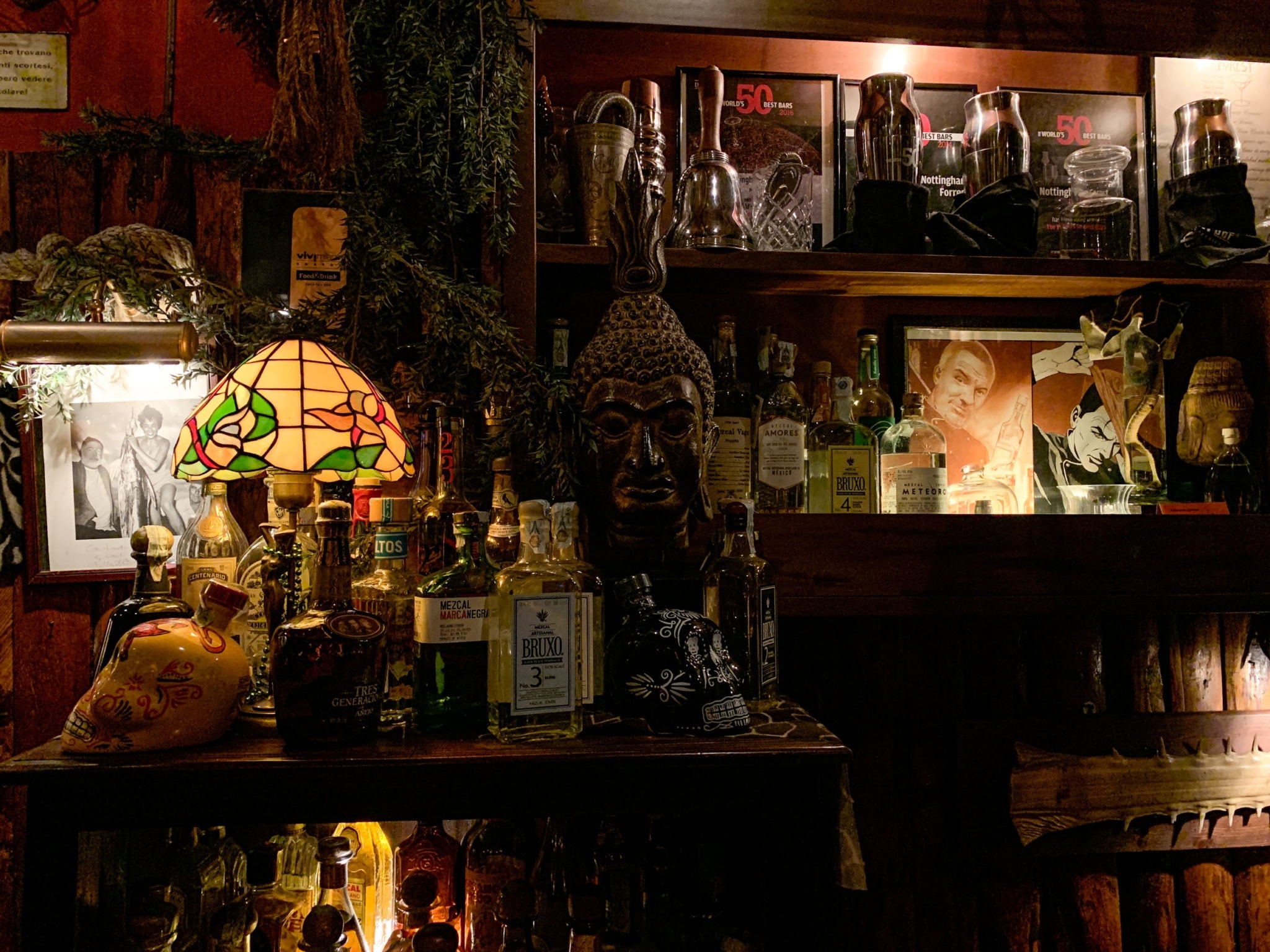 It's got a tiki vibe thanks to the various souvenirs Comini has brought home with him from trips abroad. Over 2,000 bottles of spirits fill every nook and cranny of the space.
It's almost hard to take in all the details surrounding you; it's like walking into a mad scientist's laboratory.
Related: Aperitivo in Milan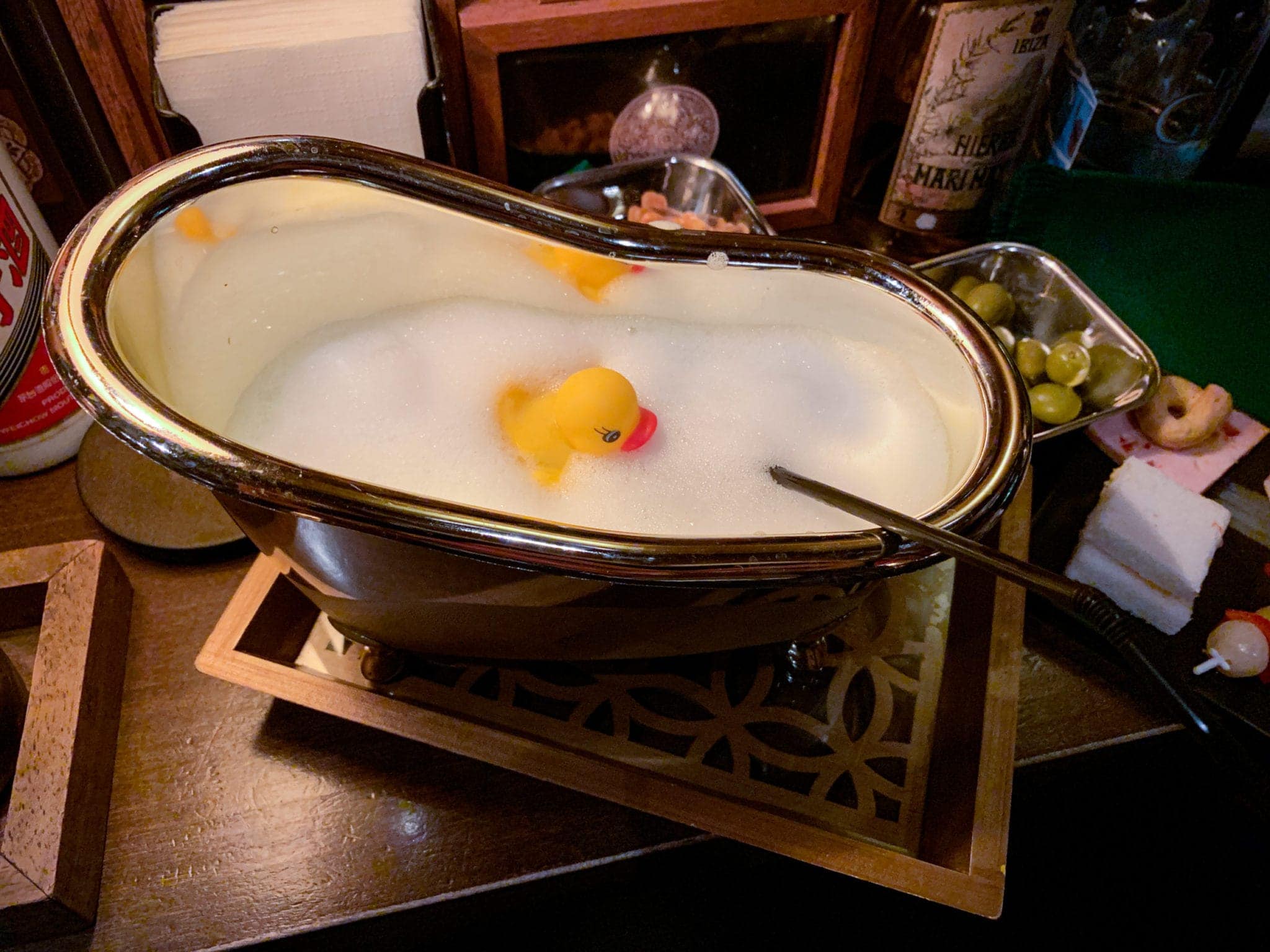 I was seated at the small bar and presented with an extensive menu in English.
It went beyond a list of original cocktails to include detailed descriptions of each and the molecular techniques for making them.
During happy hour from 6 to 9 p.m., cocktails cost $11 (€10) apiece, with the price rising to $11.50 (€12) after 9 p.m. Expect to pay more for high-end liquors.
My first drink was the playful Sephora with tonic water, lemongrass infusion with absinthe vodka, and white foam from peach liquor.
It was delivered in a bathtub with a little rubber duck on the side, which you then place in the bathtub for an added citrus aroma. I loved the presentation, and it tasted delicious too.
Related: Best Bars in Copenhagen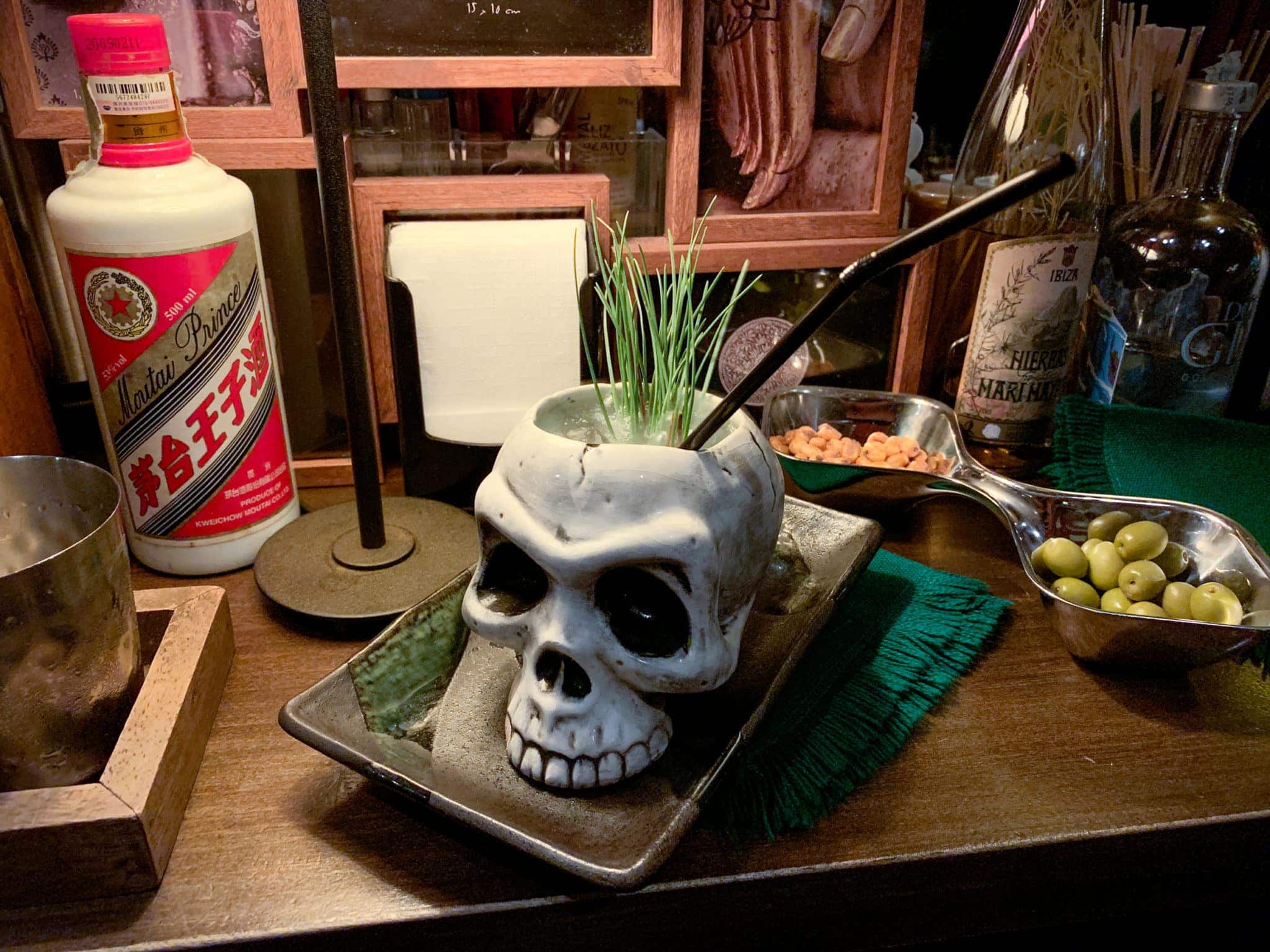 Happy with my first choice, I returned to the menu for drink number two.
I wanted simulated smoke this time, so I ordered Polonio 210, one of the cryogenic drinks made with compressed carbon dioxide (i.e., dry ice).
To my delight, a tiki skull full of a guarana infusion, lime, and tonic water arrived, bubbling and smoking.
As much as I would've liked to continue the exceptional experience of sampling cocktails at Nottingham Forest, one of the best bars in Milan, I was getting hungry.
An hour after arriving, I paid my bill and headed out for dinner. The next day, I was off to Florence.
Visit Nottingham Forest
Address: Viale Piave 1, Milan, Italy
Dress: Casual
Reservations: Not accepted. Tables seat a maximum of four people.