It was 10:30 a.m. on a Sunday when I pulled into Truth BBQ in Houston. Only in Texas, I imagine, does a long line form in the summer heat to eat brisket for brunch.
Six years of living in Austin have taught me there's good reason for that. And on my first trip to H-town, I was curious to see how the barbecue restaurants held up.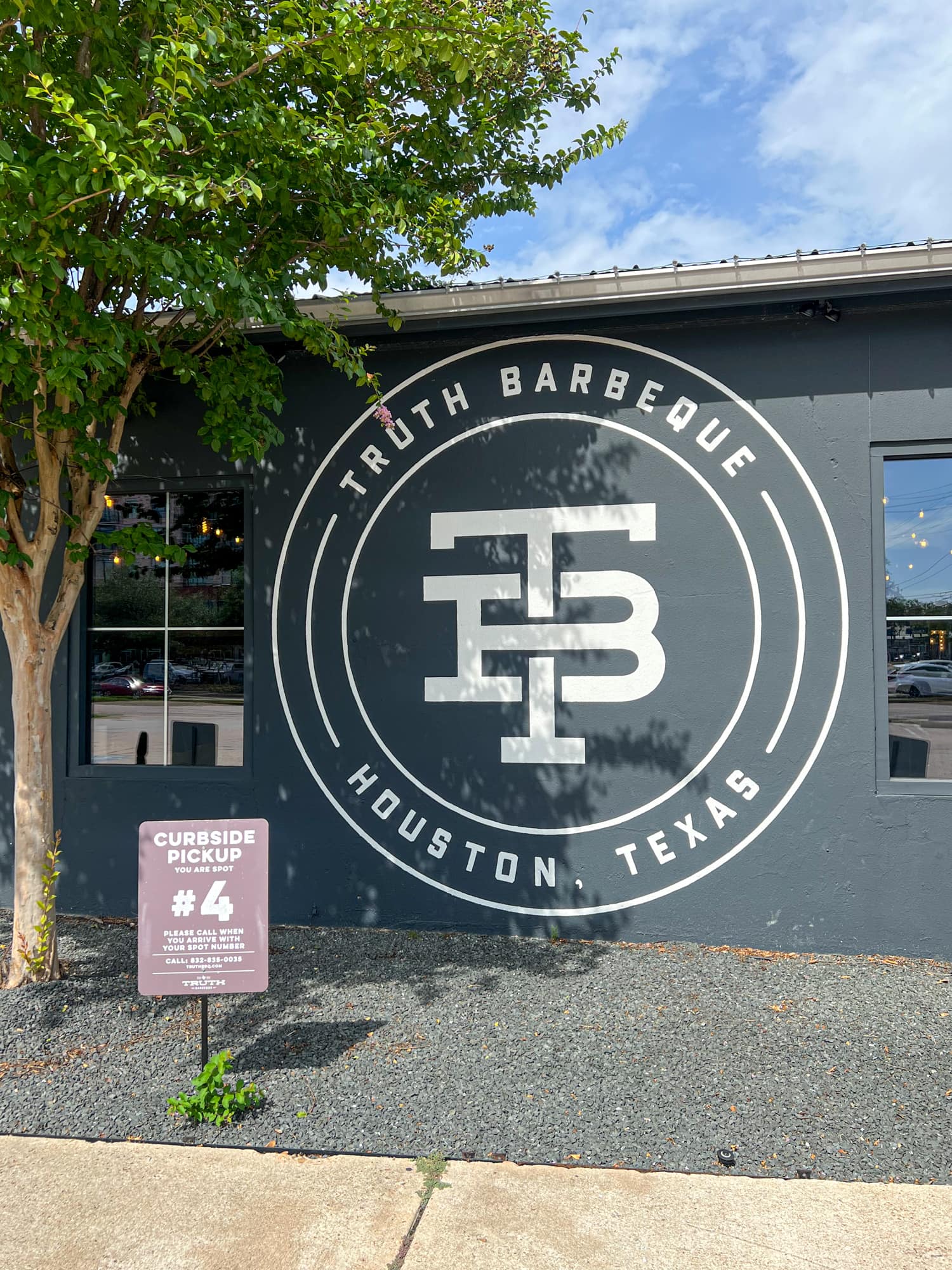 Kel and I took our place at the end of the line, in front of large windows through which an intense heat emanated.
On the other side, a pit room full of big black BBQ smokers as far as the eye could see.
Owner and self-taught pitmaster Leonard Botello IV has come a long way in a short time.
Only in 2015 did he begin by selling three briskets a day from a small shack in Brenham, a rural town about halfway between Austin and Houston.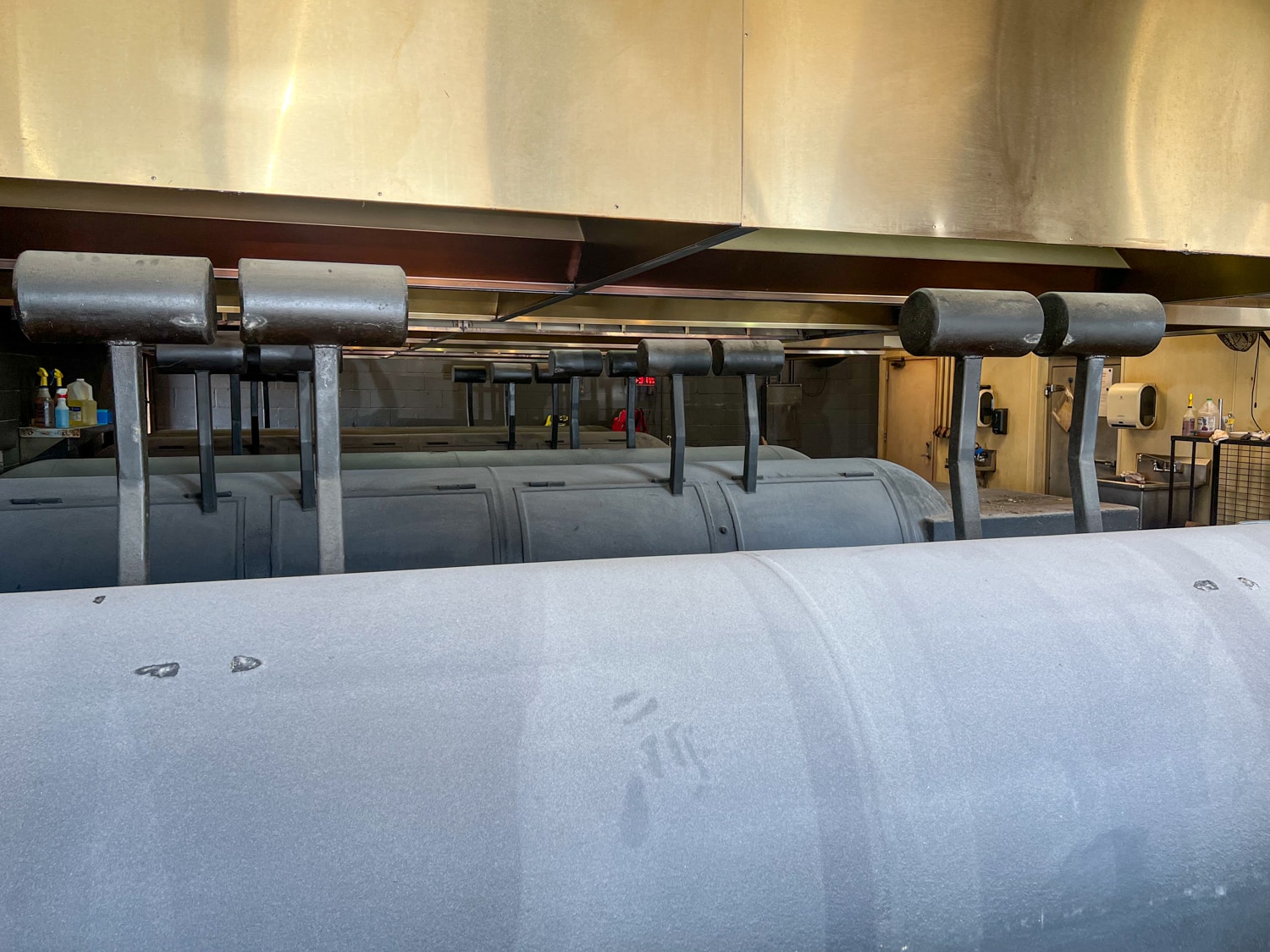 As he told Authority Magazine in a thoughtful interview, that wasn't enough food to support his burgeoning business; nevertheless, he persisted.
In 2017, his skill, grit, and risk-taking paid off when the Brenham location landed at #10 on Texas Monthly's Top 50 Texas BBQ Joints.
Building on his early success, Truth BBQ opened a second location in Houston Heights, a few miles west of downtown.
In 2021, Texas Monthly bumped Truth BBQ even higher to #3 in the state, behind InterStellar BBQ in Austin and Goldee's Barbecue in Fort Worth.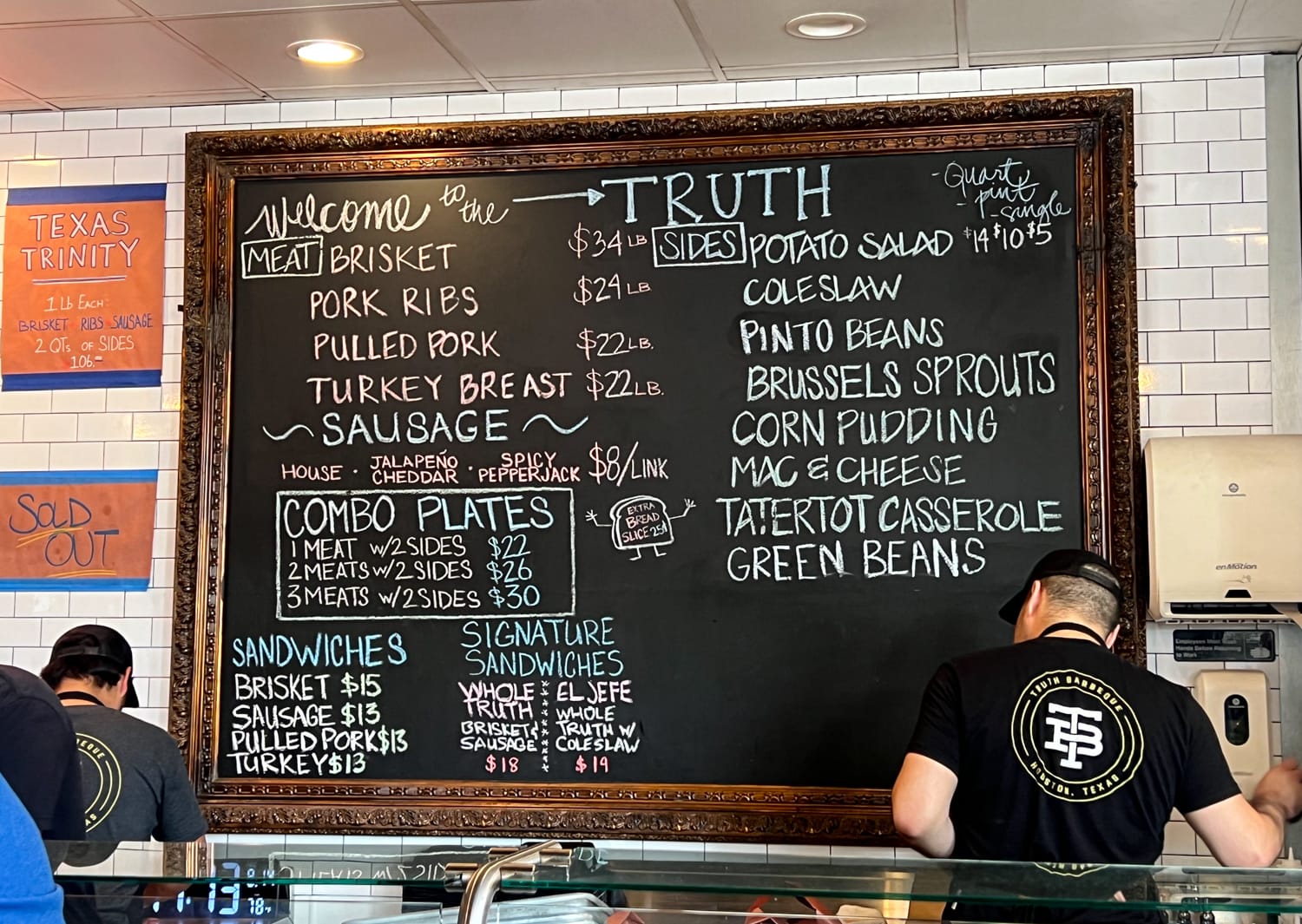 Menu
At 11 a.m., the doors swung open, and the folks ahead of us began to filter inside. Several families with small children were in line, something I don't typically see in Austin.
After another ten minutes, we'd made it inside Truth BBQ, and I got my first glimpse of the menu items on a blackboard.
Meats
The best brisket in Houston was $34 a pound, putting it on par with award-winning Franklin BBQ. Pork ribs were $24 a pound; pulled pork and turkey breast were $22.
Truth BBQ is known for its housemade sausage; the house sausage, plus jalapeno cheddar and spicy pepper jack, were available for $8 each.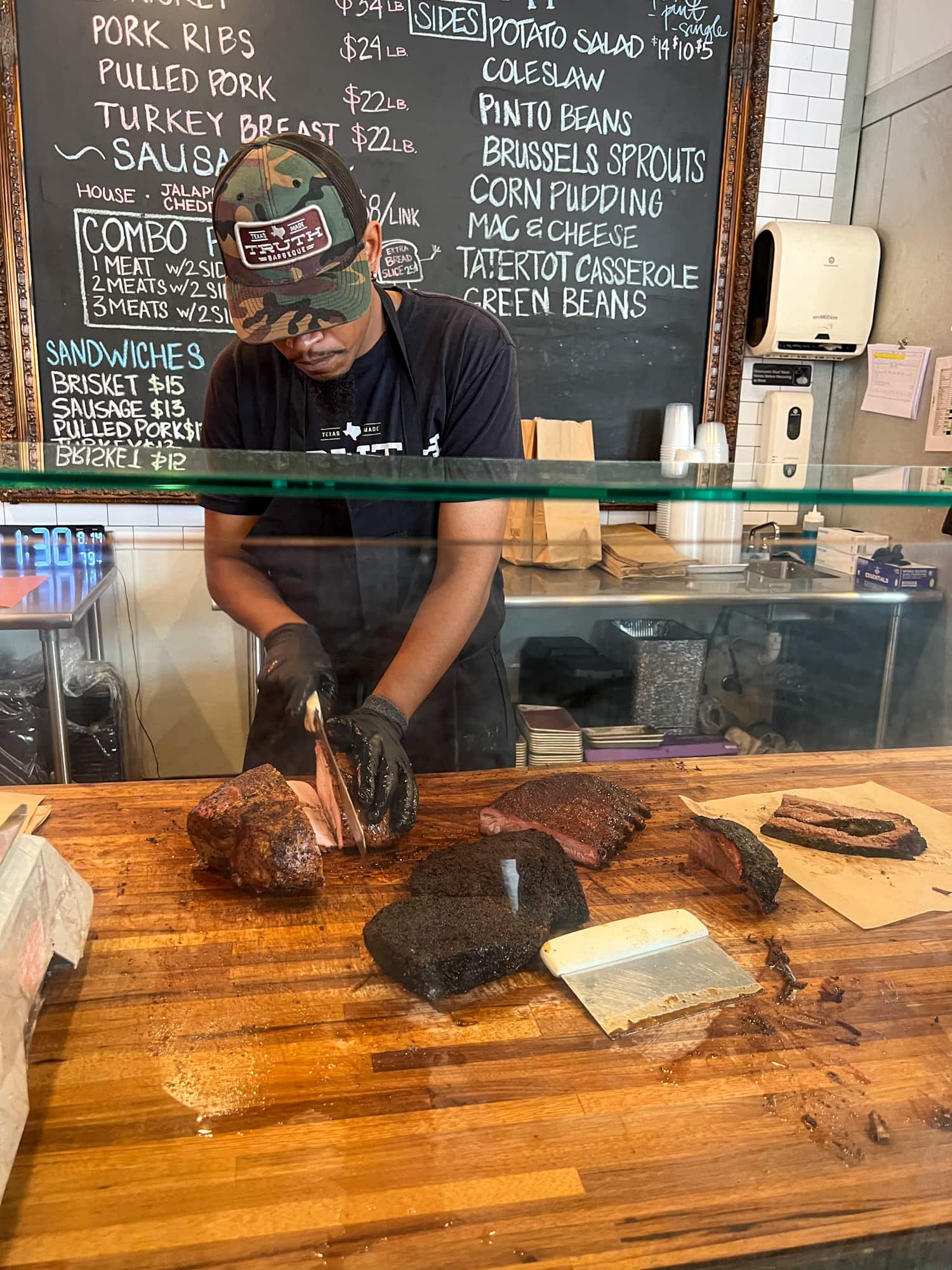 Given the amount of brisket, pork, and beef ribs I've been eating this year, I've become a fan of the combo plates.
Pro Tip: A combo plate is an excellent way to moderate the cost of Texas barbecue, especially if you're dining solo or as a couple.
At Truth BBQ in Houston, you've got three options:
1 meat with 2 sides for $22
2 types of meat with 2 sides for $26
3 types of meat with 2 sides for $30
Sides
Kel and I ordered the two-meat combo with brisket, pork ribs, corn pudding, and green beans.
Other sides include potato salad, cole slaw, pinto beans, Brussels sprouts, mac 'n cheese, and tater tot casserole. A single serving is $5, pints are $10, and quarts are $14.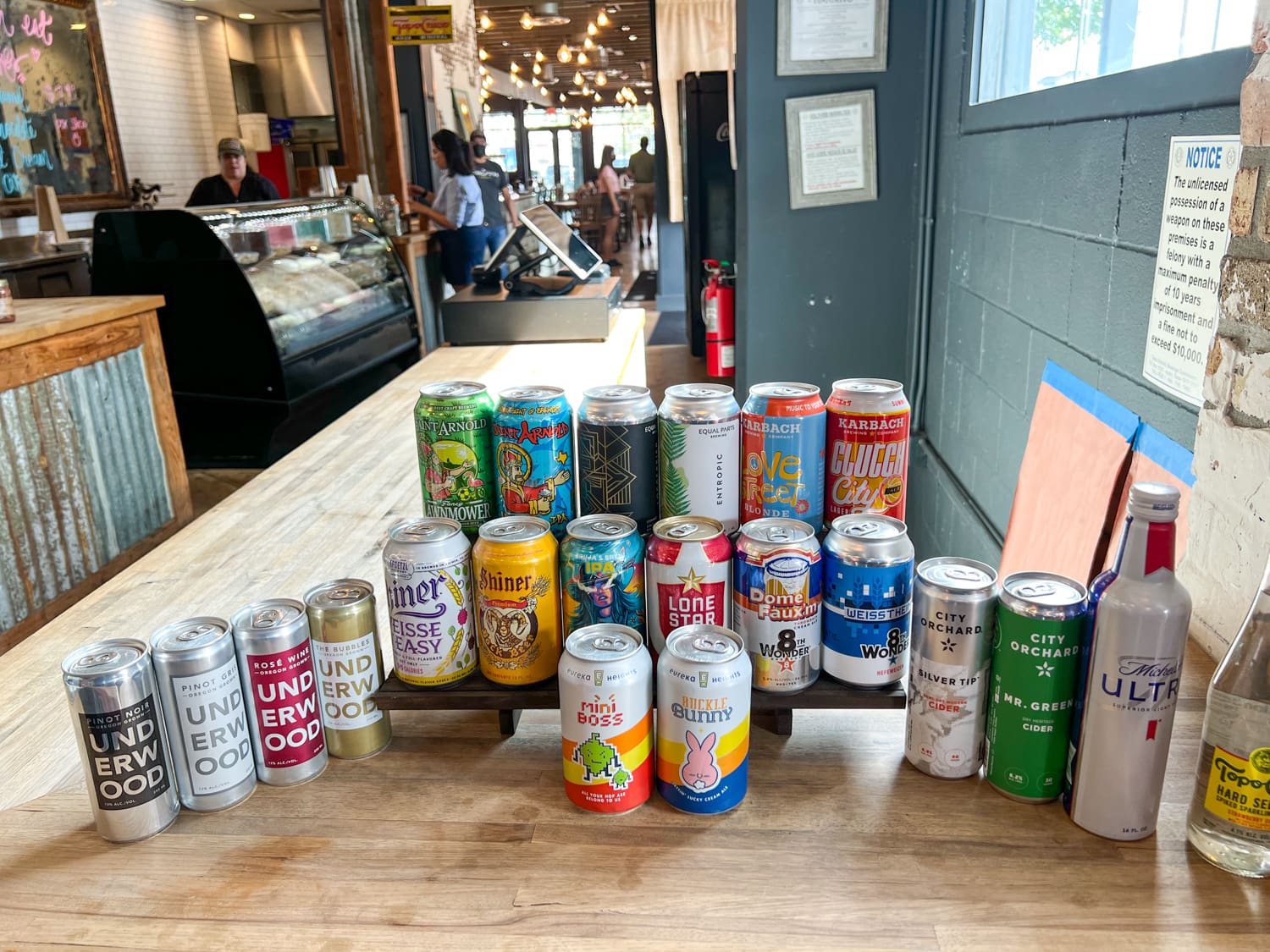 Once you've ordered your meat plate and sides and chosen a beverage from an assortment of craft beers, wines, and non-alcoholic drinks, including Topo Chico and Mexican Coca-Cola, move on to the cashier.
Here, you can order one of Truth BBQ's desserts on display in the refrigerated glass case to your right.
Botello's mom, Janel, and head baker Laquita Wilkins, make the massive cake slices. We opted for the smaller banana pudding on our first visit.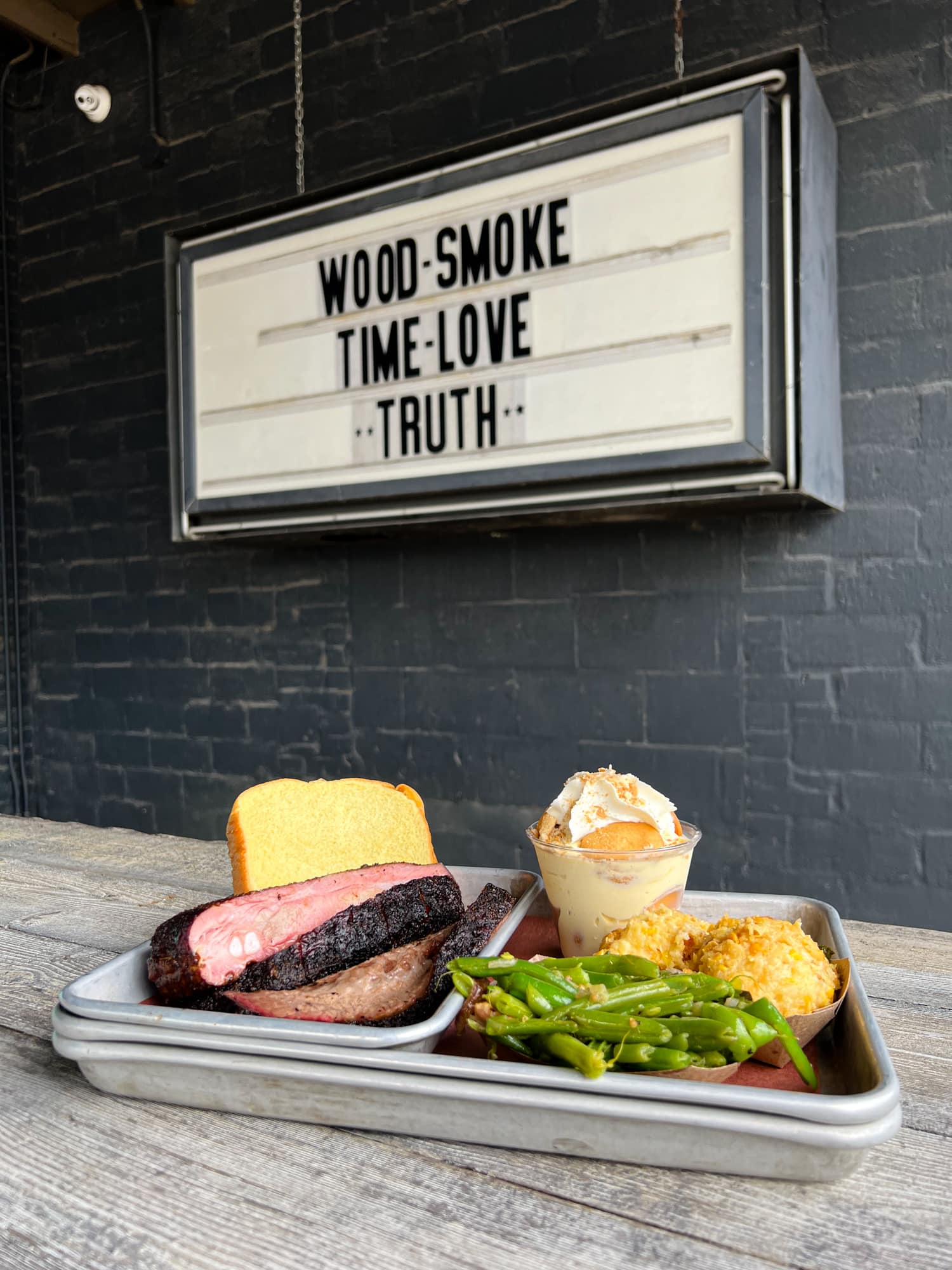 Lunch is Served
After paying, we collected utensils and walked through the main dining room to the back patio for a few photos.
A sign on the wall featured four words summarizing what makes for the best BBQ in Texas according to Truth: wood, smoke, time, and love.
Once we'd seen the patio, it was time to head back inside the air-conditioning to eat some of the best barbecue in the Houston area.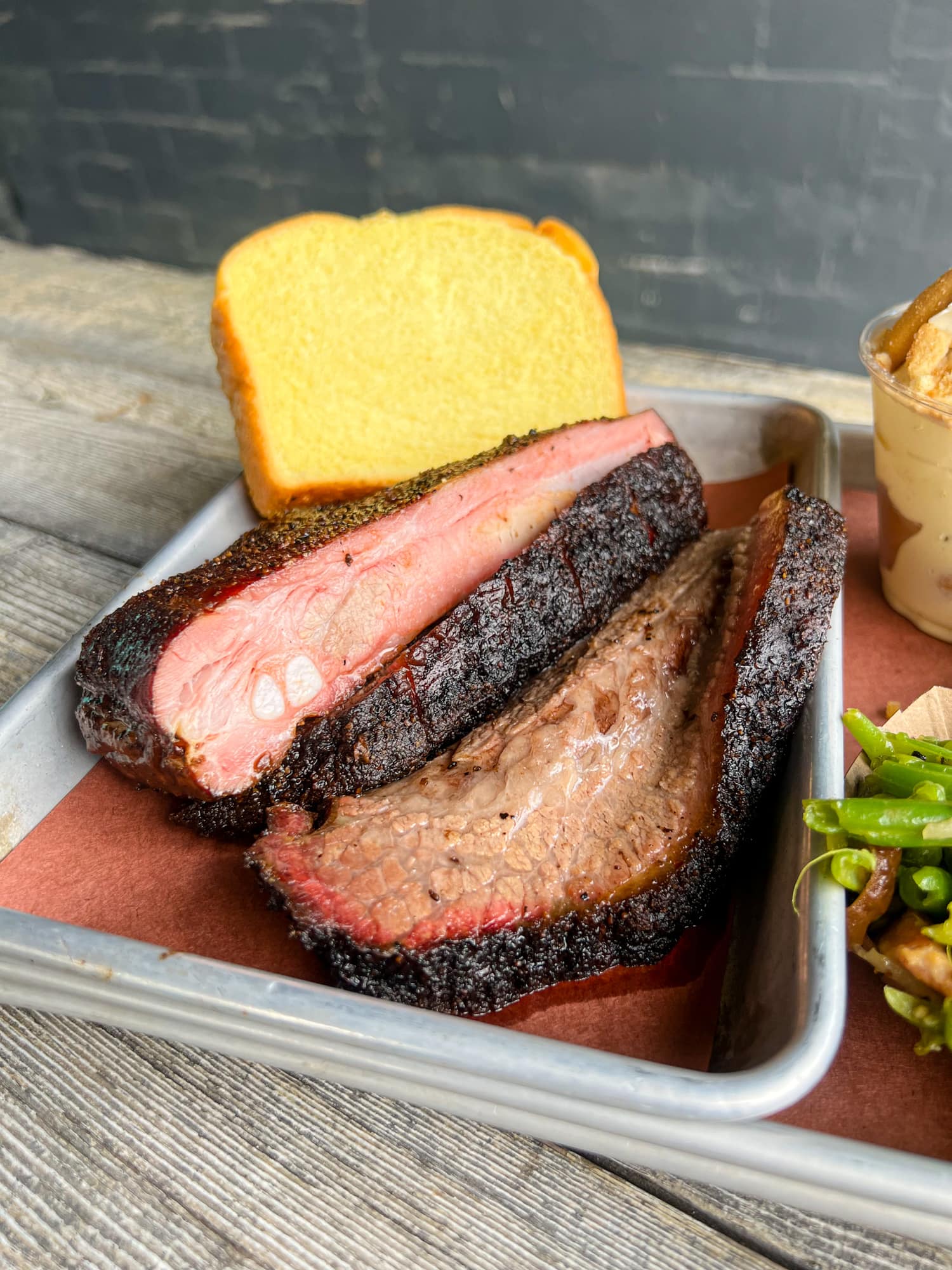 I remarked to Kel that the fatty brisket, with its crisp, peppery crust, was on par with the best we've had in Austin, including Franklin's and La Barbecue.
The pork ribs were also tasty. Though Truth BBQ offers two options on the tables, I didn't need BBQ sauce.
The green beans were bright and slightly crunchy, the way we liked them, and the corn pudding was dense and delicious.
Related: Ninfa's on Navigation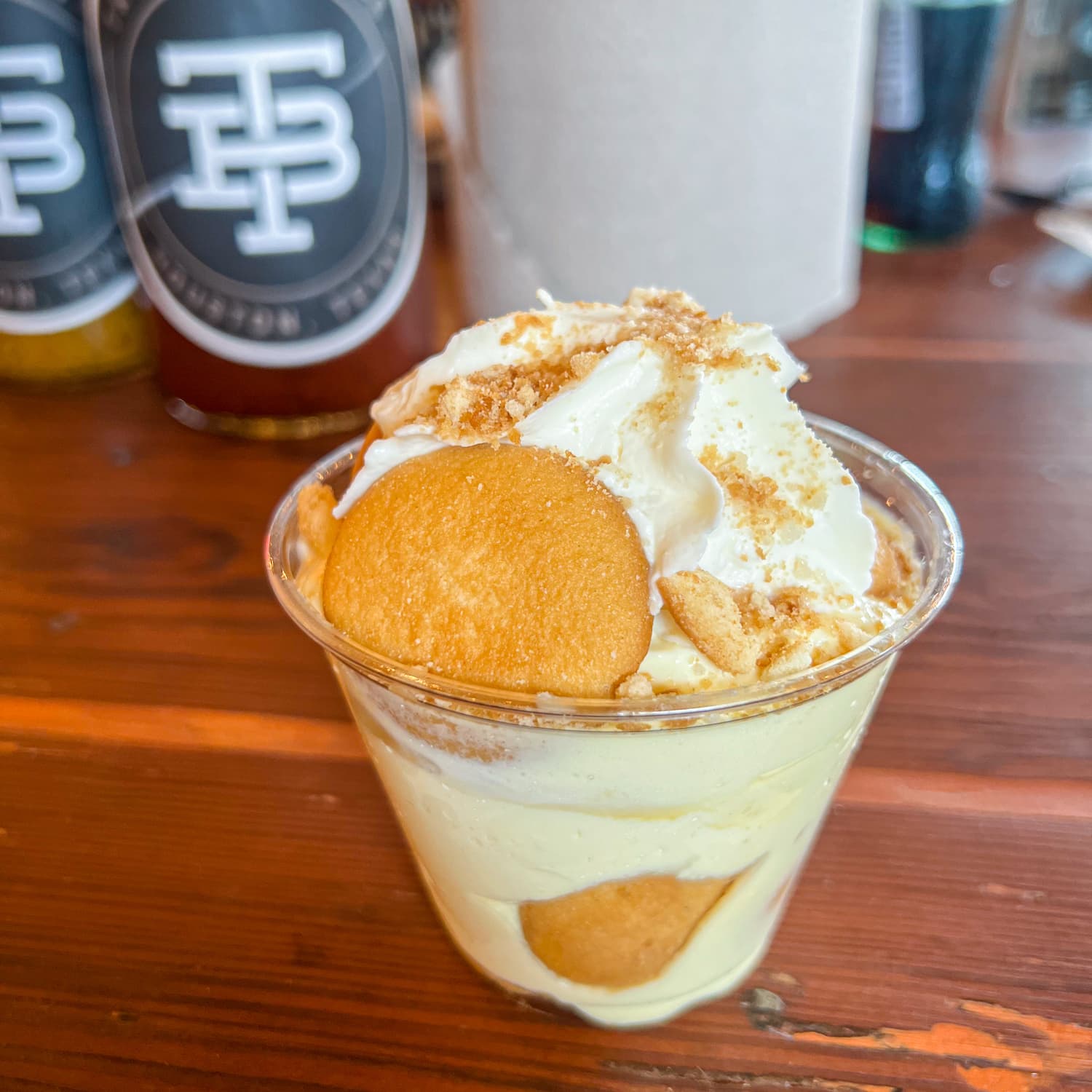 The banana pudding was thick and creamy, with vanilla wafers and crumbs scattered atop the whipped cream.
A month later, on a return trip to Houston, I took advantage of the walk-in bakery to get a slice of strawberry cake, which was large enough to serve us both twice.
Truth BBQ answered my curiosity about whether Houston has what it takes to deliver brisket similar to what I've grown accustomed to in Austin.
Next time, I'd like to stop by on a Saturday to try their Carolina-style whole hog barbecue.
A burnt-end boudin (sausage) and a slice of chocolate cake are also on the list.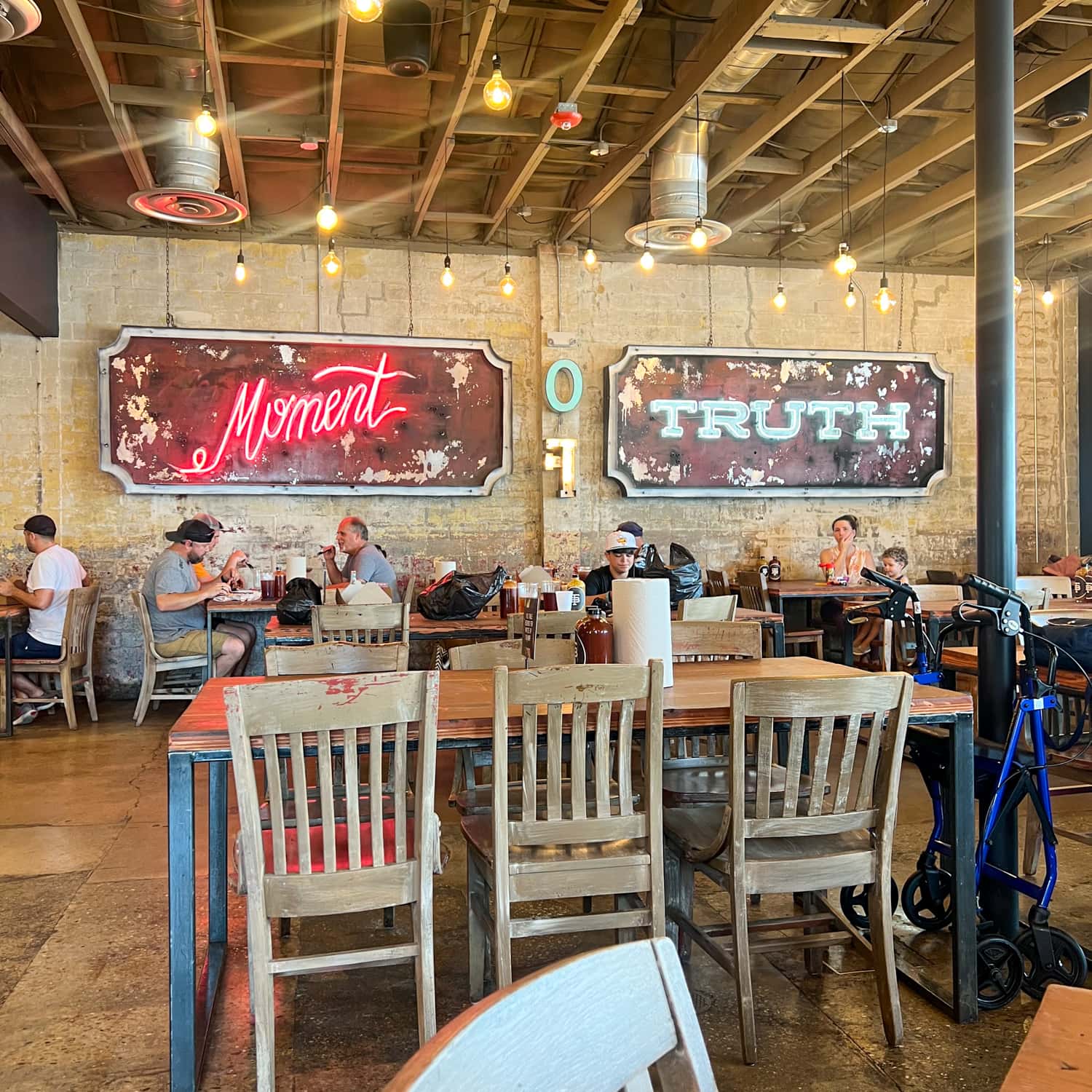 Visit Truth BBQ
Houston Location: 110 S Heights Blvd, Houston, TX
Original Location: 2990 US-290, Brenham, TX
Dress Code: Casual
Reservations: Not accepted; arrive before 11 a.m. for a good spot in line.