Sonoma Valley is a picturesque Northern California region renowned for its vineyards, wineries, and natural beauty.
Located an hour north of San Francisco in southeastern Sonoma County, Sonoma Valley runs 17 miles between the Mayacamas Mountains (to the east) and the Sonoma Mountains (to the west).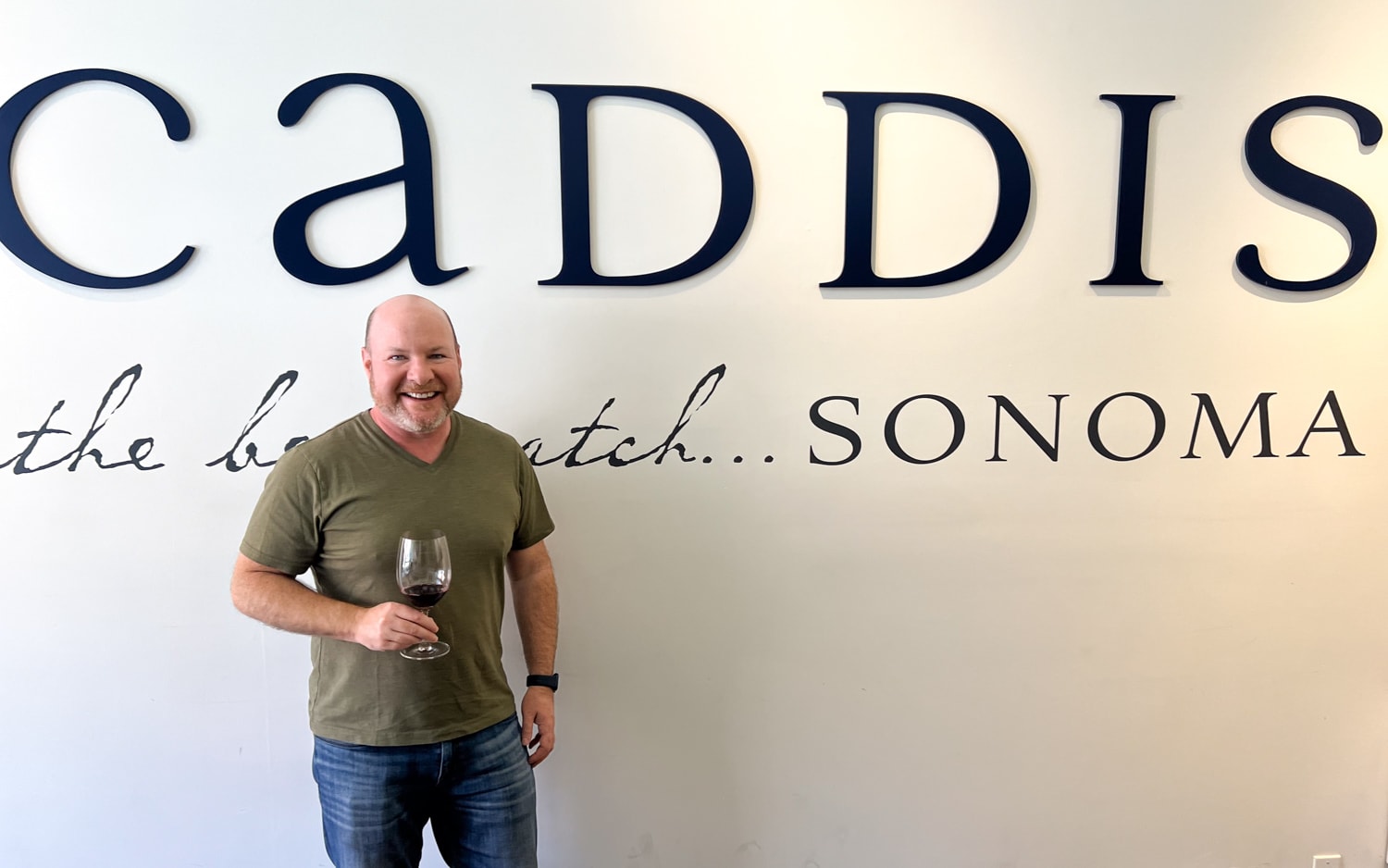 It's the birthplace of California's wine industry and is home to over 100 wineries and some of the state's oldest vineyards.
Sonoma Valley is also one of the premier wine-producing regions in the world, with its rolling hills and scenic landscapes making it a popular destination for tourists and wine enthusiasts.
Within the valley, the town of Sonoma offers an excellent base for exploring everything this part of California wine country has to offer.
Tasting Rooms in Sonoma Plaza
The historic Sonoma Plaza lies at the center of town and is the largest in California. It was designed in 1835 by General Mariano Guadalupe Vallejo, the founder of Sonoma.
Numerous Sonoma Valley wineries, farm-to-table restaurants, and shops line the streets around the beautifully-landscaped town square.
Here, it's easy to leave the car at your hotel and enjoy great wine-tasting experiences on foot.
During my stay in collaboration with Sonoma Valley, I had the chance to experience two of the many tasting rooms around the Plaza.
Caddis Wines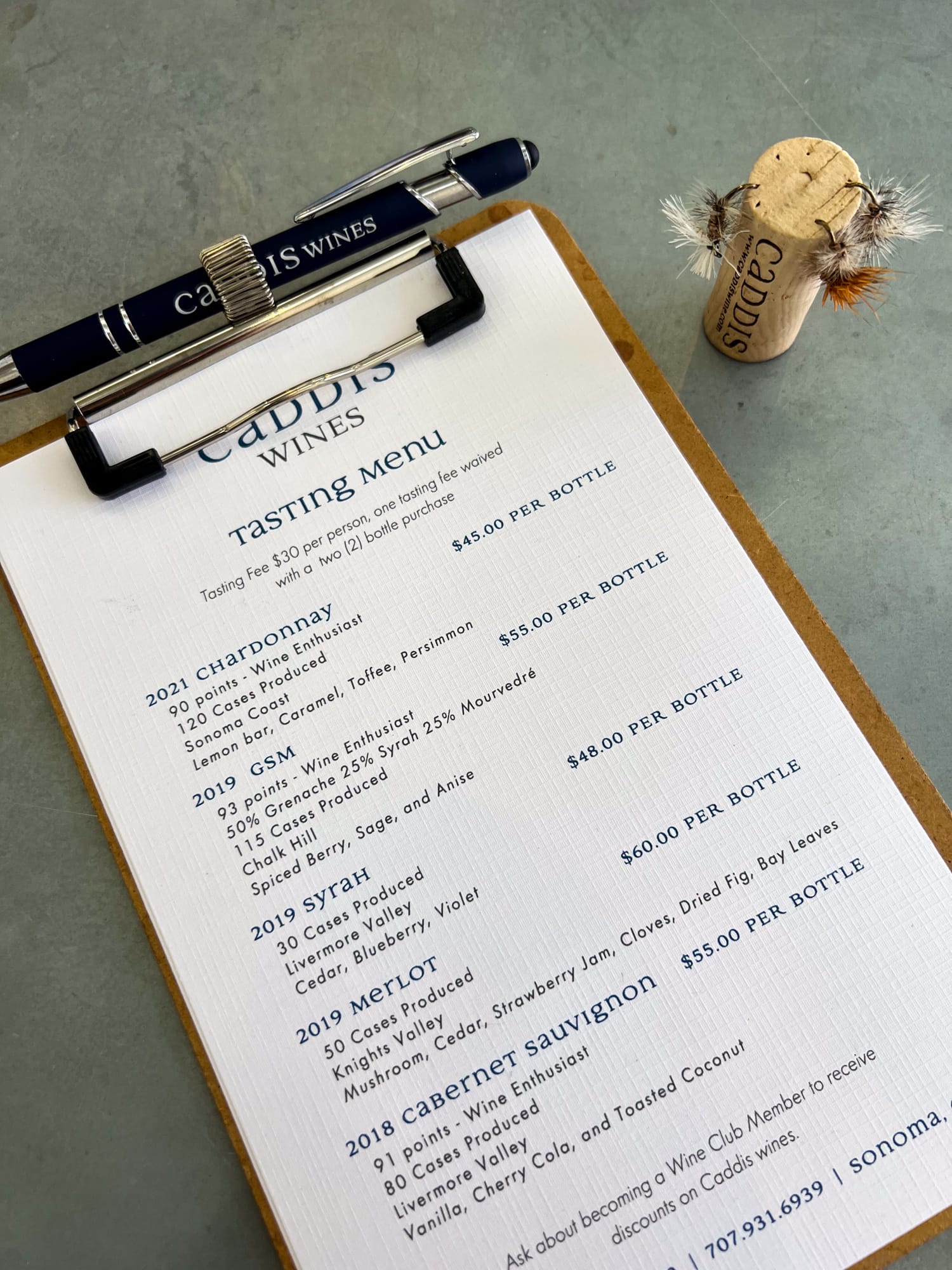 My first of two stops was Caddis Wines, a boutique winery at the southeast corner of the Plaza.
I arrived at 11 a.m. on a Monday, just as the tasting room opened for the day. Dick Perman, a friendly retiree from the East Coast who previously managed two Sonoma vineyards, was there to greet me.
Owner and winemaker Chris Sorensen is focused on producing small-batch wines using grapes from high-quality vineyards in Sonoma Valley and Livermore Valley (east of San Francisco Bay).
I was surprised that they only produce about 700 cases annually—the business primarily benefits from its Wine Club.
As Dick informed me, Caddis is named after a fishing lure (the caddisfly), reflecting Sorensen's passion for fly fishing.
Related: Restaurants in Sonoma Plaza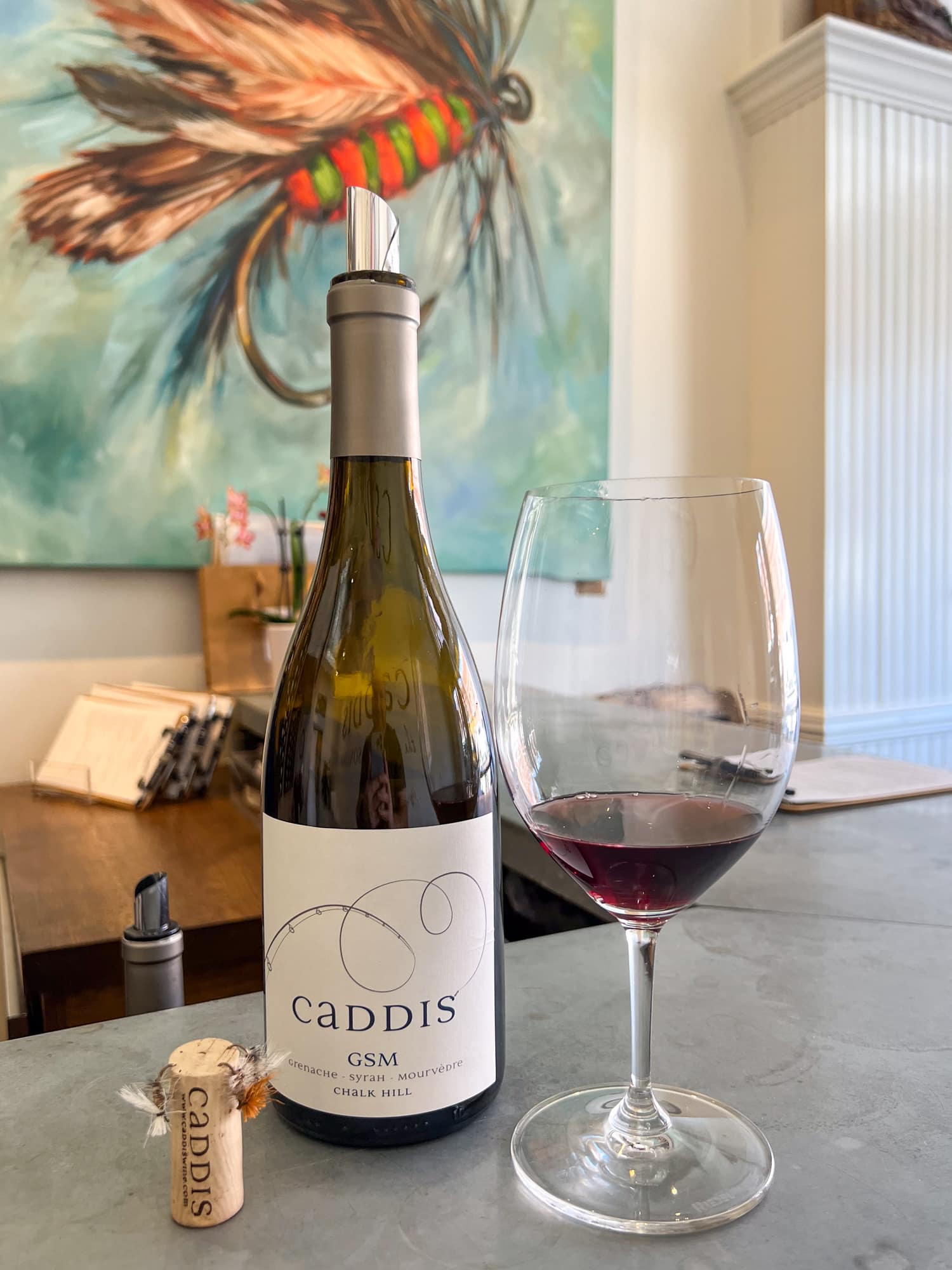 The tasting menu featured five wines and costs $30 per person.
Wine Flight
We began with a 2021 Chardonnay from the Sonoma Coast with notes of lemon and caramel, which I enjoyed.
Next was a 2019 GSM blend (50% Grenache, 25% Syrah, 25% Mourvedre) with a taste of spiced berry and anise that wasn't for me.
As Dick and I continued to chat, in equal parts about the wine and my world travels, he poured a 2019 Syrah from Livermore Valley, of which only 30 cases are produced annually.
The fourth wine was a tasty 2019 Merlot, a varietal that always reminds me of the 2004 movie Sideways. (I've felt inspired to re-watch it since my trip to Sonoma).
They saved the best for last, at least as far as my palate is concerned. My favorite wine of the tasting was a 2018 Cabernet Sauvignon with notes of vanilla and toasted coconut.
Caddis Wines, 109 E Napa St, Sonoma, CA, caddiswine.com
La Prenda Wines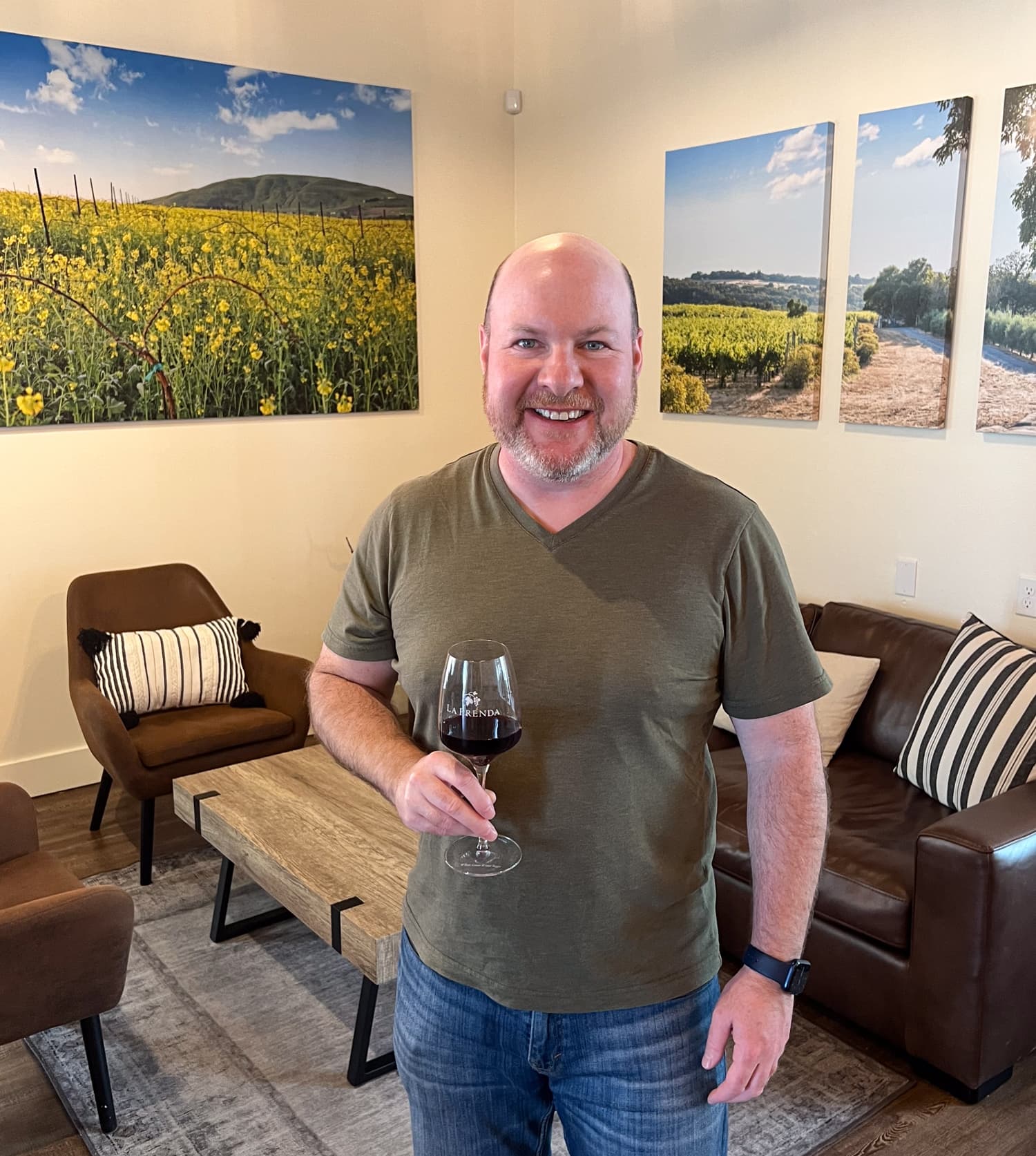 Later the same day, after a fantastic lunch at El Dorado Kitchen, I walked over to La Prenda Wines in the southwest corner of Sonoma Plaza.
La Prenda was founded in 2008 by Ned and Erika Hill and is family-owned and operated. Ned began working in Sonoma vineyards at nine after his parents moved there and began farming.
After a long career working with his father, he and his wife began La Prenda Vineyards Management to assist local farmers and produce their own labels.
The new tasting room for this Sonoma Valley winery is spacious and attractive, offering several seating options, including a bar, sofa, and high-top tables.
Another affable gentleman, George, greeted us and shared the menu.
Wine Flights
Visitors have three options to choose from, all of which include five wines:
Sonoma Valley Tasting (95476 labels) - $20
Signature Tasting (La Prenda label) - $25
Reserve Tasting (Fifth Hill) - $35
I opted to try the Signature Tasting, and George began pouring as country music played in the background.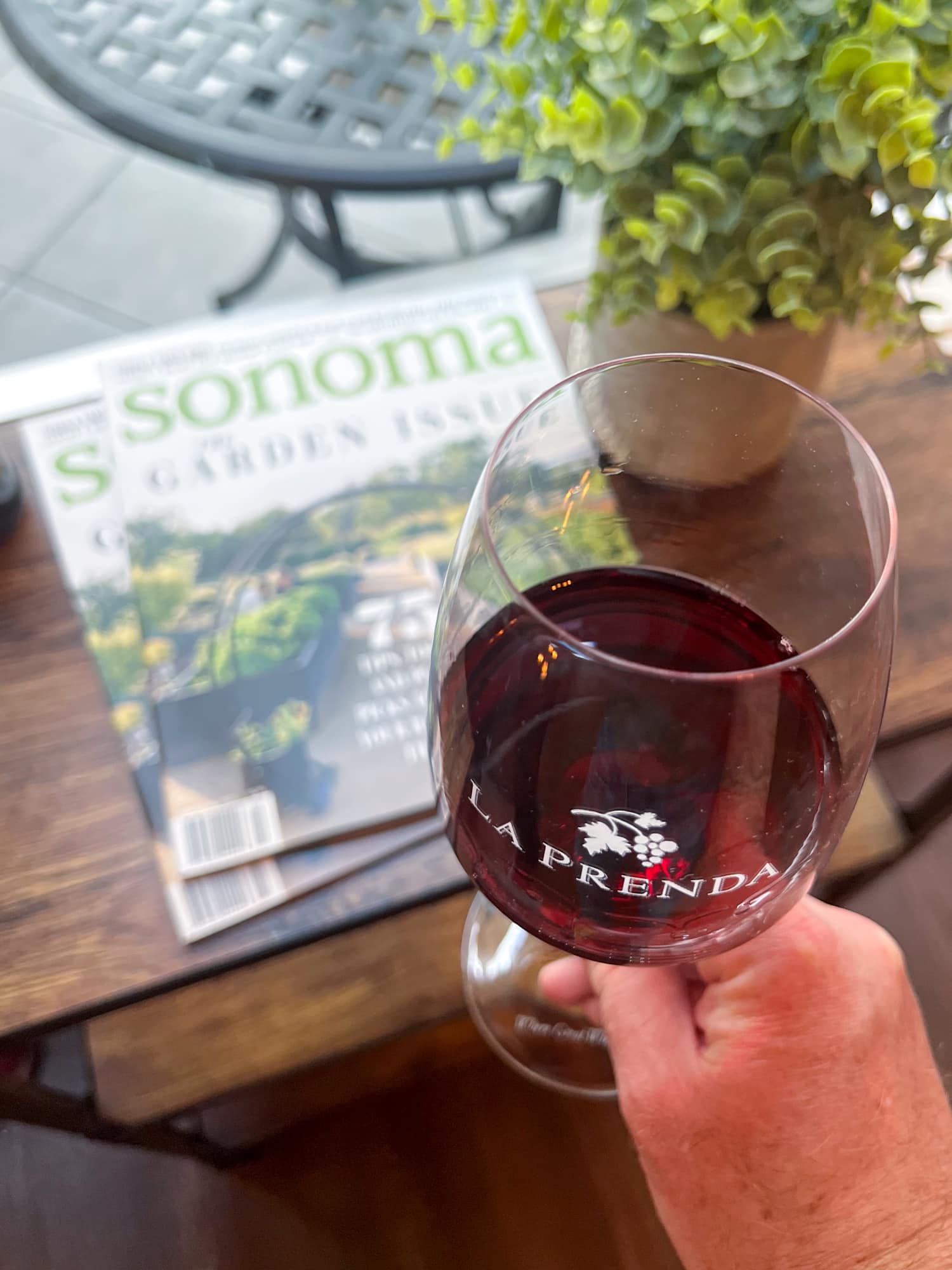 The first wine was the La Prenda 2020 Brut Rose from the Sonoma Coast, which Kel enjoyed.
Next was a new release, La Prenda's 2022 Pinot Grigio from Napa Valley.
Our third sample was one of La Prenda's award-winning wines, their 2022 Rose of Pinot Noir (Sonoma Coast). I liked this one more than the sparkling rose that began the menu.
My favorite was La Prenda's 2021 Pinot Noir, a smooth red wine from Sonoma Mountain.
Our Signature Tasting ended with a 2019 Cabernet Sauvignon from Napa Valley that was a bit too strong for me.
La Prenda Wines, 535 1st St W, Sonoma, CA, laprendawines.com
Vineyards in Sonoma Valley
If the weather is nice and vineyard views are on your mind, dozens of Sonoma Valley wineries are within a short drive of downtown Sonoma.
Gundlach Bundschu Winery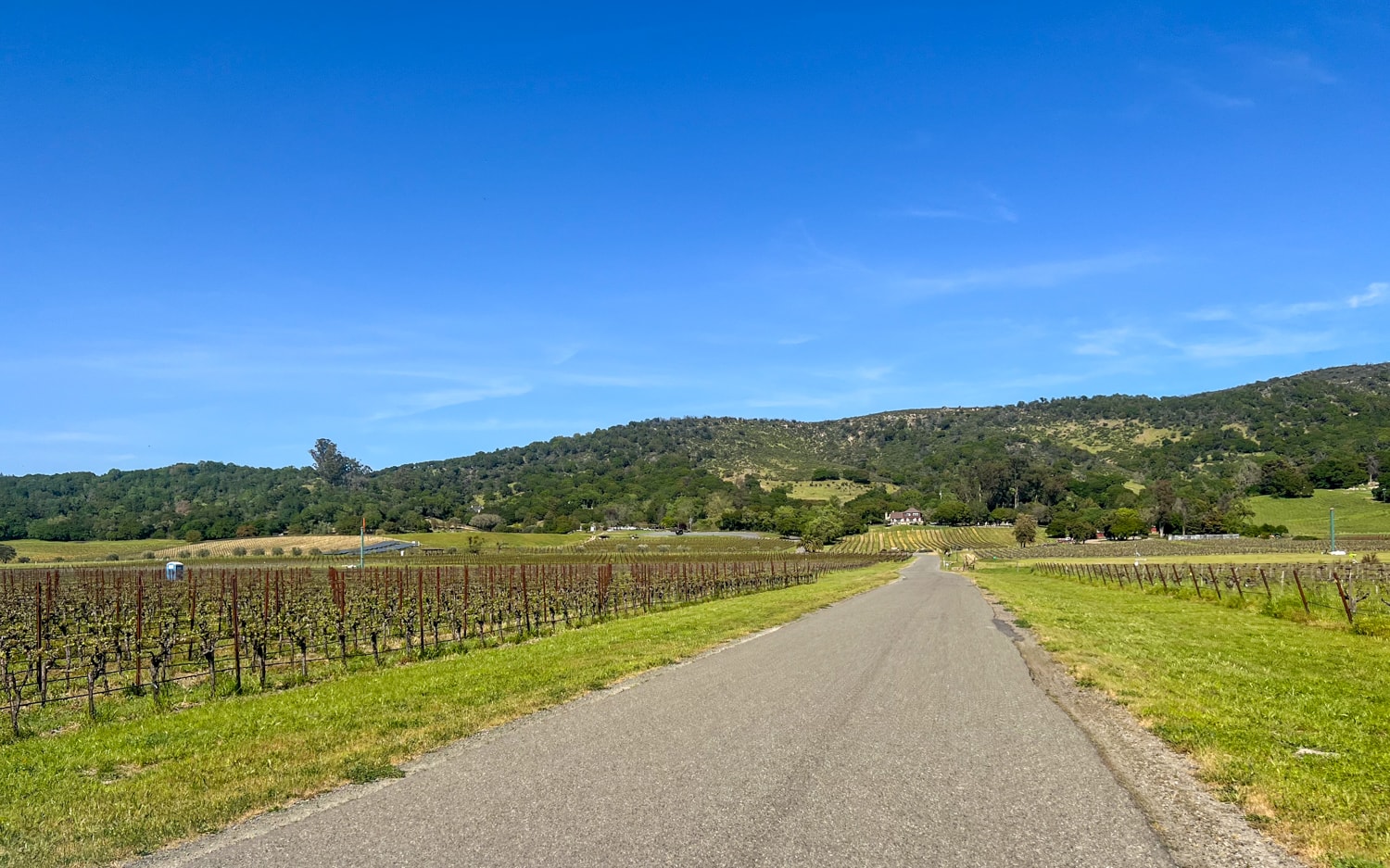 One such winery is Gundlach Bundschu (Gun Bun), a 3.5-mile drive east of Sonoma Plaza at the foot of the Mayacamas Mountains.
Established in March 1858 by Bavarian-born Jacob Gundlach, Gundlach Bundschu is California's oldest continuously family-operated winery.
That year, Gundlach acquired 400 acres of land in Sonoma. He then briefly returned to Germany to get married and buy rootstock there and in France to grow his vineyard.
Note: The nearby Buena Vista Winery pre-dates Gundlach Bundschu, but only by a few months; it was also established in 1858.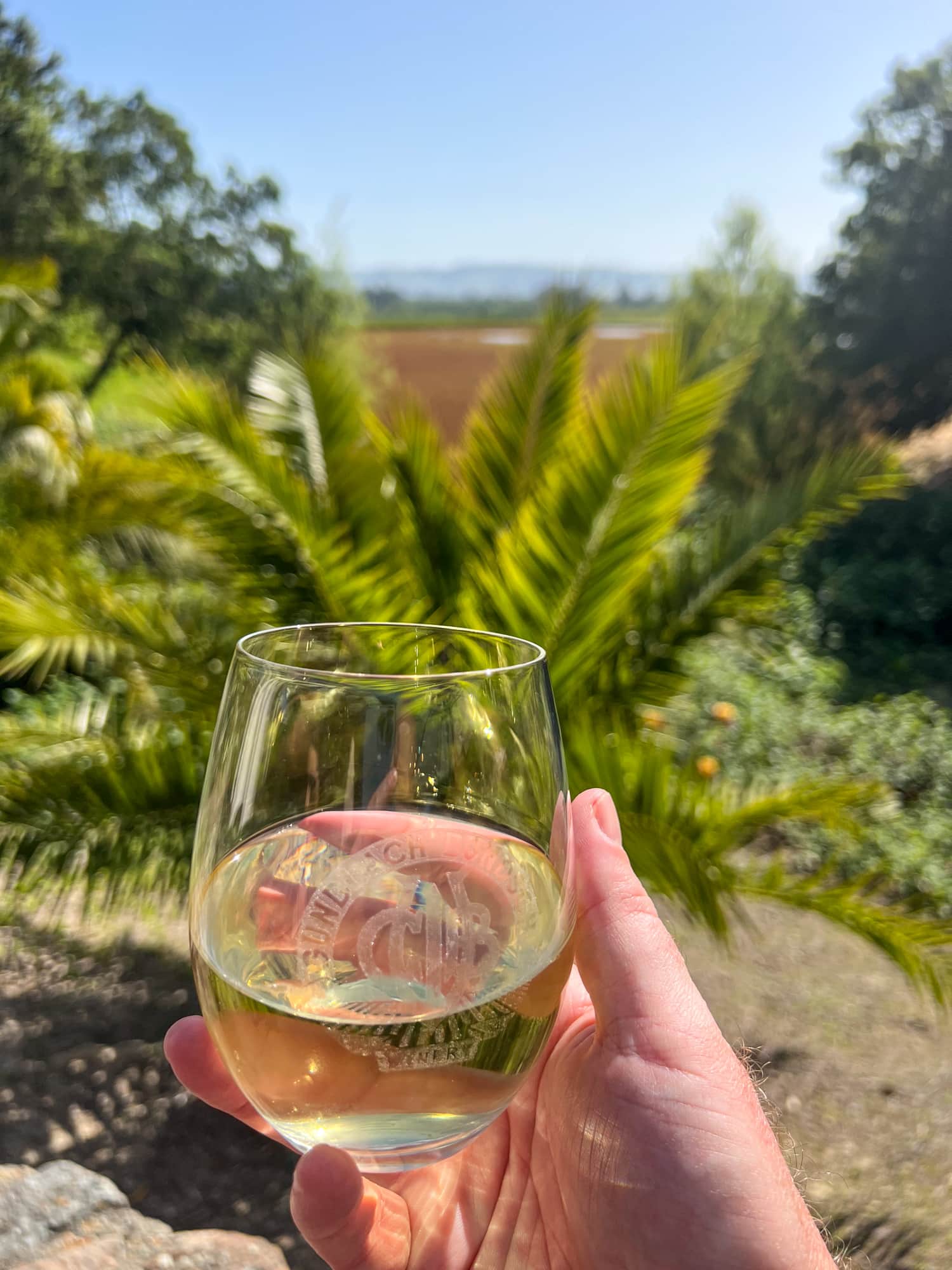 Today, Rhinefarm, as he originally called it, operates 320 acres of vineyards and is run by Jeff Bundschu, a sixth-generation heir and vintner.
Gundlach Bundschu is committed to sustainable farming. Already Certified Sustainable by CCOF, they're also on a path for Regenerative Organic Certification by August 2023.
Our Experience
Given its proximity to the town of Sonoma, Kel and I made a quick side trip to Gundlach Bundschu Winery to see it for ourselves.
The drive up Bundschu Road was gorgeous. Rows after row of wine vines were beginning to bud in the warmth of early spring.
After parking the car, we checked out the tasting room before returning to the tree-covered courtyard to sample a glass of wine.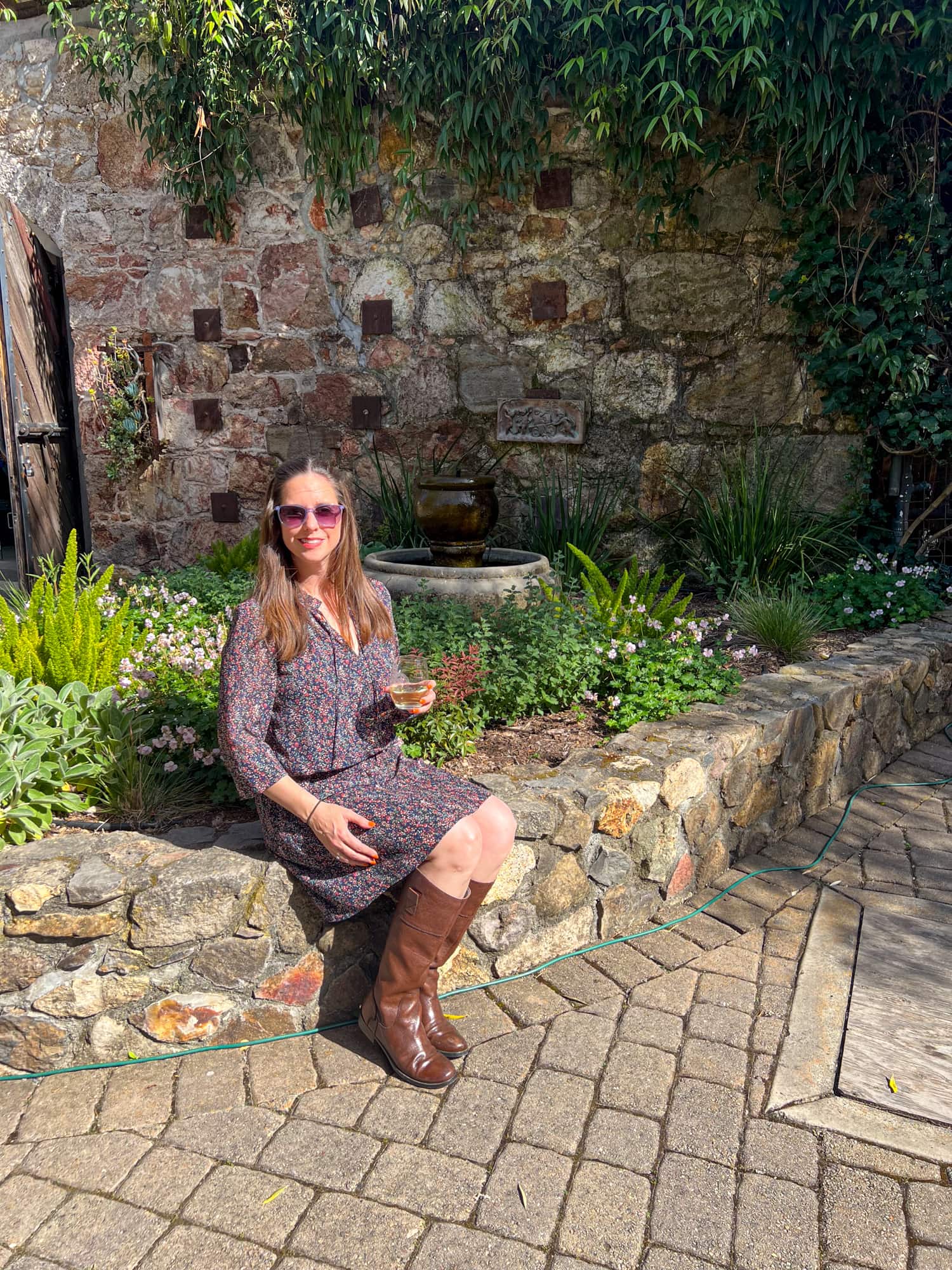 Recalling that I enjoyed the Chardonnay by Caddis, I ordered their 2021 Chardonnay (Sonoma Coast).
Two Rhinefarm tastings are available from 11 a.m. to 5:30 p.m. daily. The 90-minute experience costs $50.
To learn even more, sign up for the Vineyard and Cave Experience, an estate tour that includes their organic vineyards and a wine tasting in the cave dining room.
Ccheeseboards, charcuterie, and local bread are available if you'd like to buy something fresh to nibble on.
A hiking trail and picnic area are accessible from the courtyard, though the rattlesnake warning sign gave me pause. We'd see similar snake signage when we visited Jack London State Historic Park.
Gundlach Bundschu Winery, 2000 Denmark St, Sonoma, CA, gunbun.com
Viansa Winery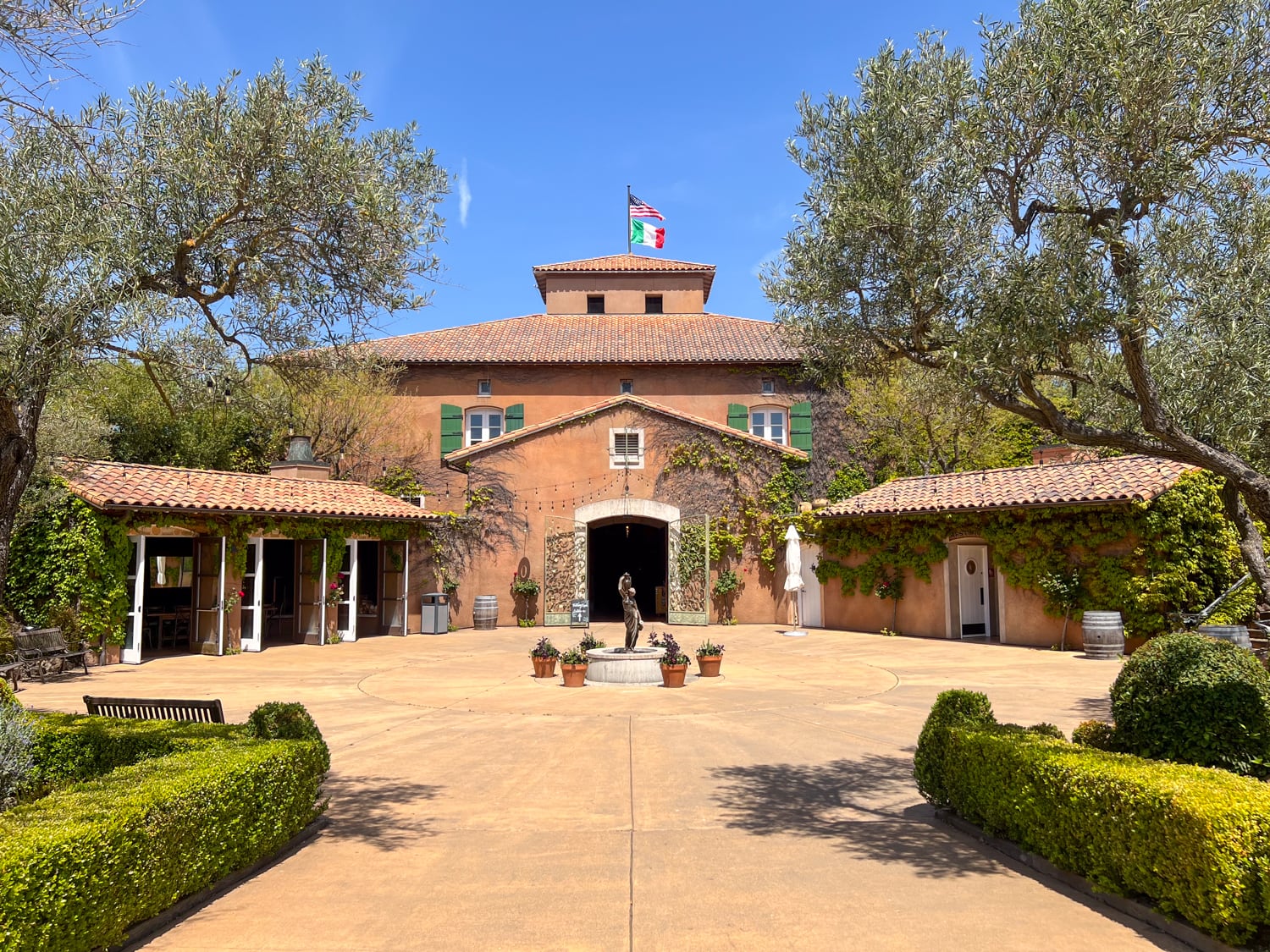 The last Sonoma winery we visited on our first trip to the region was Viansa, about seven miles south of Sonoma Plaza. Modeled after a villa in Tuscany, it's the perfect place for an Italian wine lover.
I picked this one based on its hilltop location overlooking the vineyards, olive trees, and 97 acres of adjacent wetlands.
And it was even more stunning in person. The landscaping was lovely, and local birds provided a natural soundtrack.
The outdoor terrace, where you can enjoy their terroir-driven wines, offers panoramic views. Umbrellas can block the sun if you're there on a blue-sky day like we were.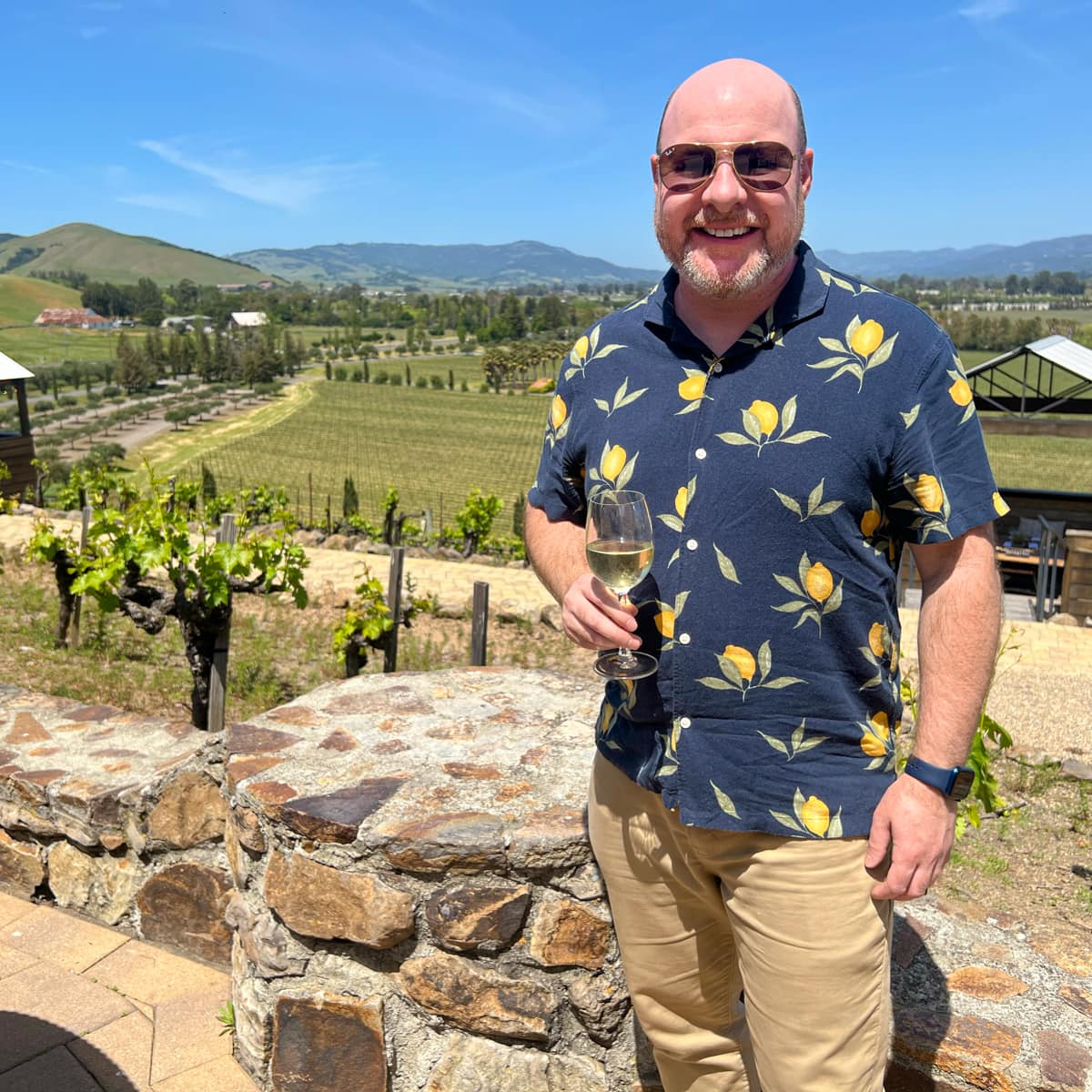 Wine Tasting
My tasting of their delicious wines began with a 2022 Terra Collection Rose of Barbera with notes of white strawberries.
However, their 2022 Chardonnay from the same collection was my favorite. The chilled white wine tasted of white peach and tropical fruits.
While Kel wasn't partaking in the tasting with me, she enjoyed a glass of Viansa's Muscat Canelli (Moscato in Italian).
Given the heat, we skipped the red wines on the printed tasting menu in favor of two more white wines, including a 2022 Bianchetta Trevigiana and a 2021 estate-grown Chardonnay.
Other whites they produce include Pinot Grigio, Sauvignon Blanc, and a Brut sparkling wine.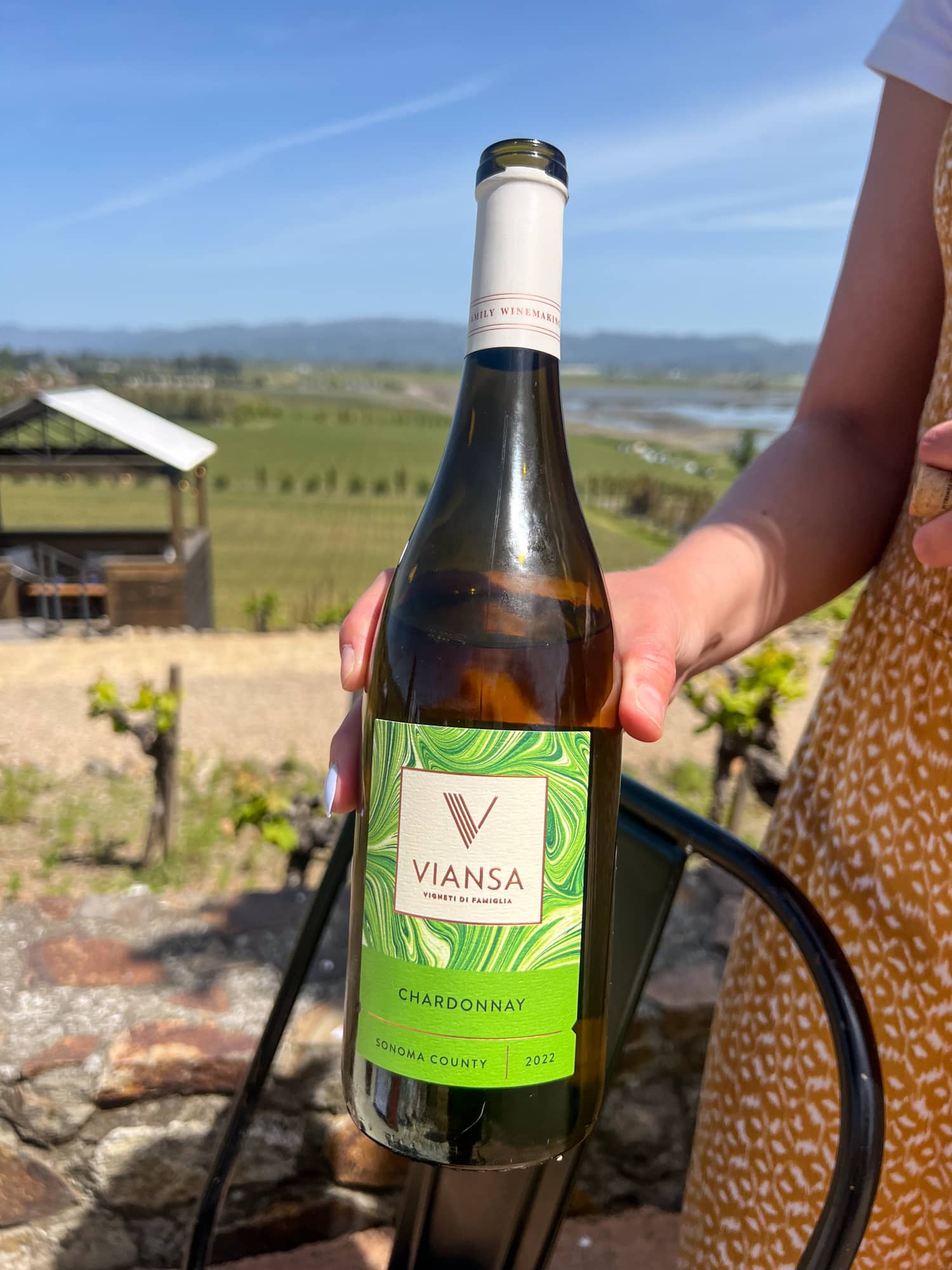 The generous pours were welcome on such a beautiful day. I was reticent to leave Viansa in Sonoma for the San Francisco Airport and savored every sip.
Lunch
We also sampled a few of their lunch offerings. I ordered the turkey sandwich, while Kel tried the ham and brie on a croissant (though she had to sub turkey for ham as they were out of the latter).
Additional bites include a cheese and salumi board, fresh burrata, and seasonal salads.
Coffee, tea, and snacks such as craft chocolate are also available. I bought a box of Italian hazelnut and chocolate shortbread cookies for dessert.
Related: Wine Tasting in Southern California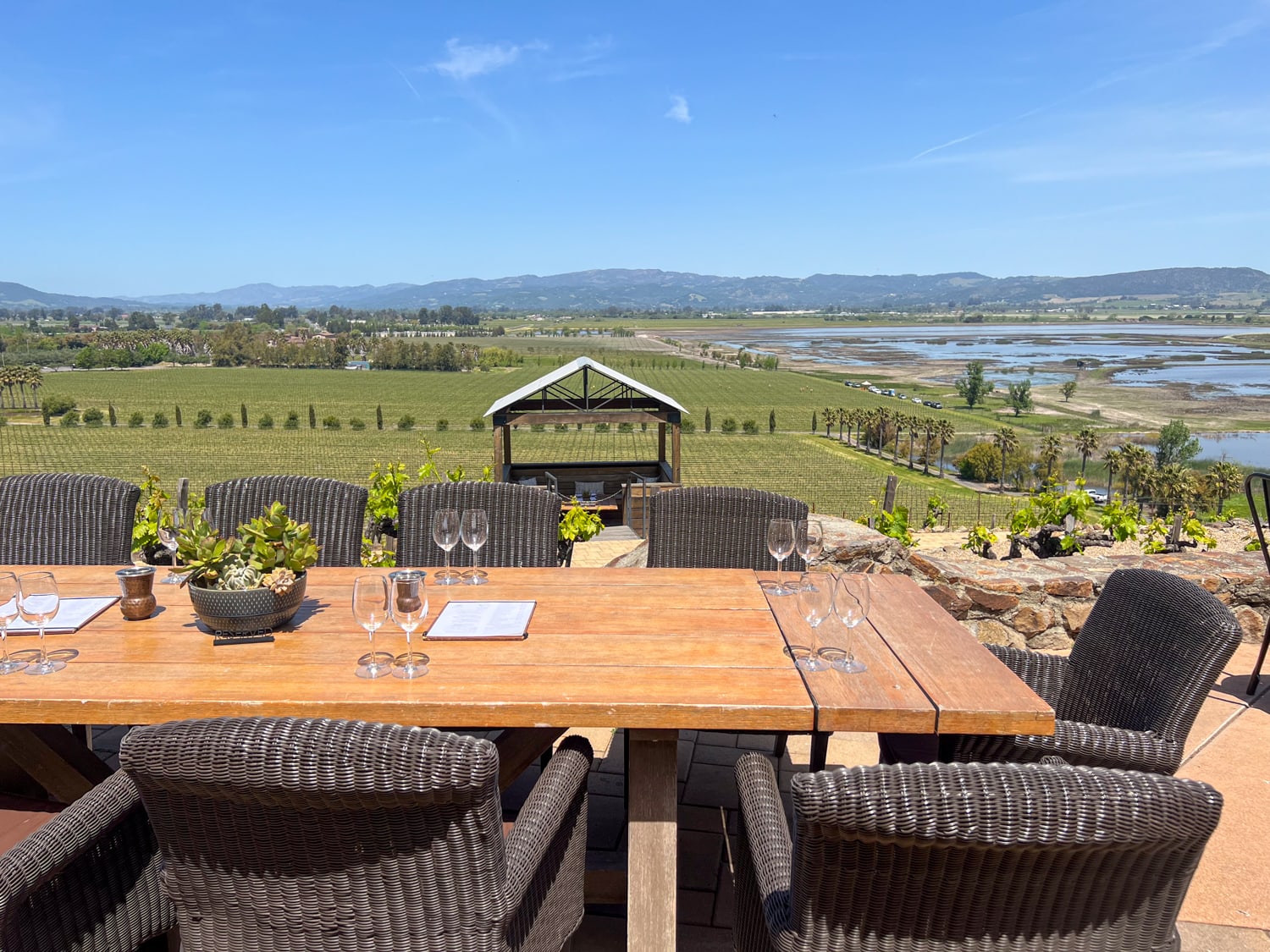 Before departing one of the most beautiful wineries I've visited, I took a quick lap around the main grounds.
White picnic tables and a metal vine-covered gate with the winery's name were on the lawn behind the terrace. And an attractive private tasting room with a wood-burning fireplace was near a secondary entrance and former wine cellar.
Given the gorgeous grounds, Viansa would make a great place to have a wedding.
Viansa Winery, 25200 Arnold Dr, Sonoma, CA, viansa.com
Conclusion
My brief visit to Sonoma wine country satisfied a long-held desire to experience one of the best American Viticultural Areas (AVAs).
I was impressed by home much there is to see and do (and drink) around Sonoma Plaza, let alone the estate vineyards in the surrounding area.
It left me wanting more. It's only a matter of time before I return to explore more of Sonoma Valley's best wineries.
_____
My wine tastings at Caddis, La Prenda, and Viansa were complimentary during a trip hosted by Sonoma Valley.