For nearly 50 years, Mr. Chow Beverly Hills has been on a mission to showcase Beijing cuisine to an American audience.
It all began on Valentine's Day in 1968, when Michael Chow opened the first of his eponymous restaurants in London.
Six years later, Mr Chow arrived in Beverly Hills, the epicenter of Hollywood celebrity.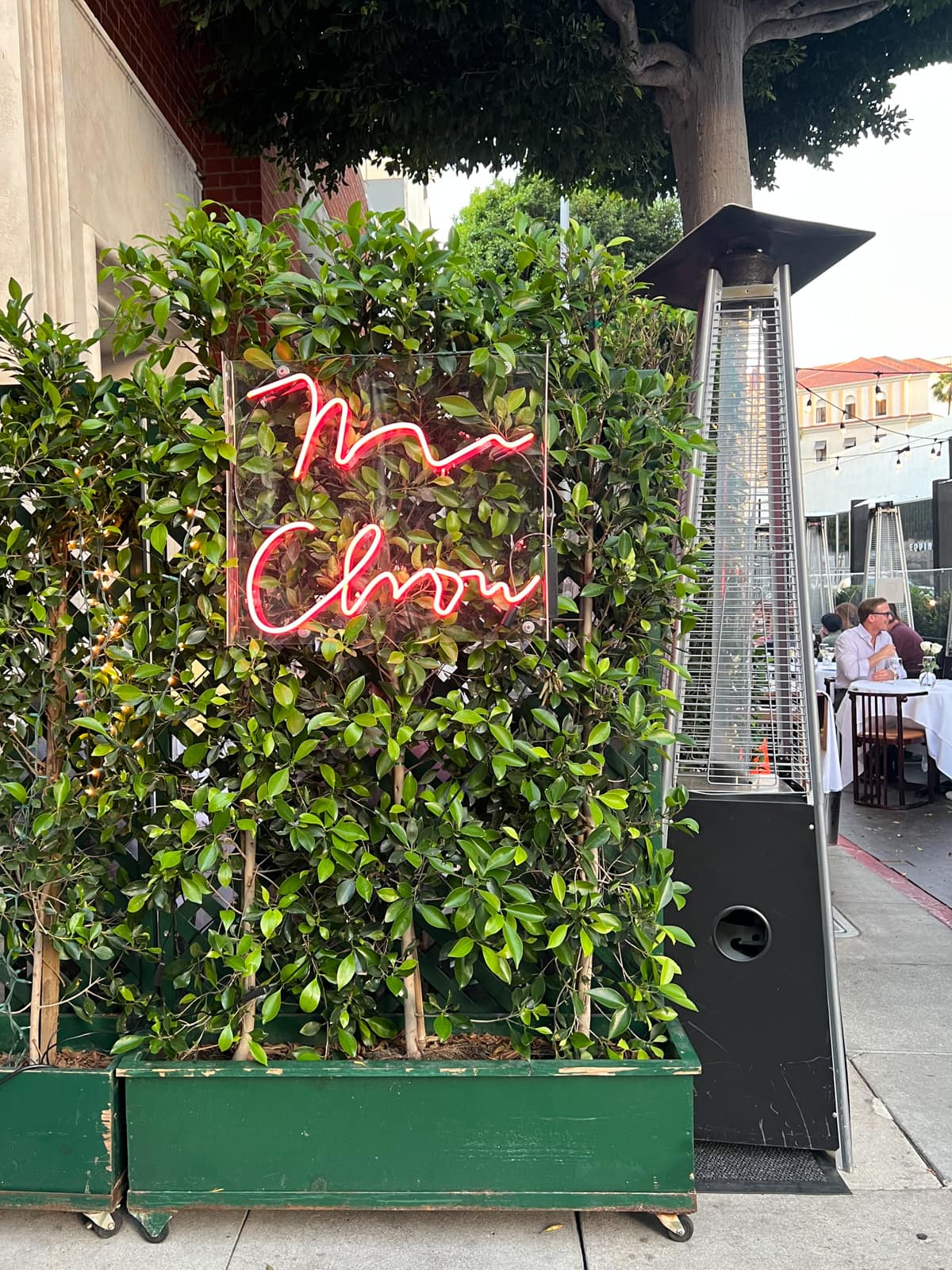 The rich and famous responded warmly to his vision for Chinese fine dining, further adding to the allure of his restaurants.
In 1979, Mr Chow opened on 57th Street in New York City, attracting a who's who of local artists.
Portraits of the celebrated Chinese restauranteur were made by some of the late 20th century's most influential American artists, including Andy Warhol, Keith Haring, and Jean-Michel Basquiat.
In response to Haring's pop-art painting, "Mr Chow as Green Prawn" (1986), the chefs put a dish of green prawns on the menu, which is still being served.
Other specialties include original recipes for chicken satay and Beijing duck, plus Ma Mignon (filet mignon), and squid ink rice noodles.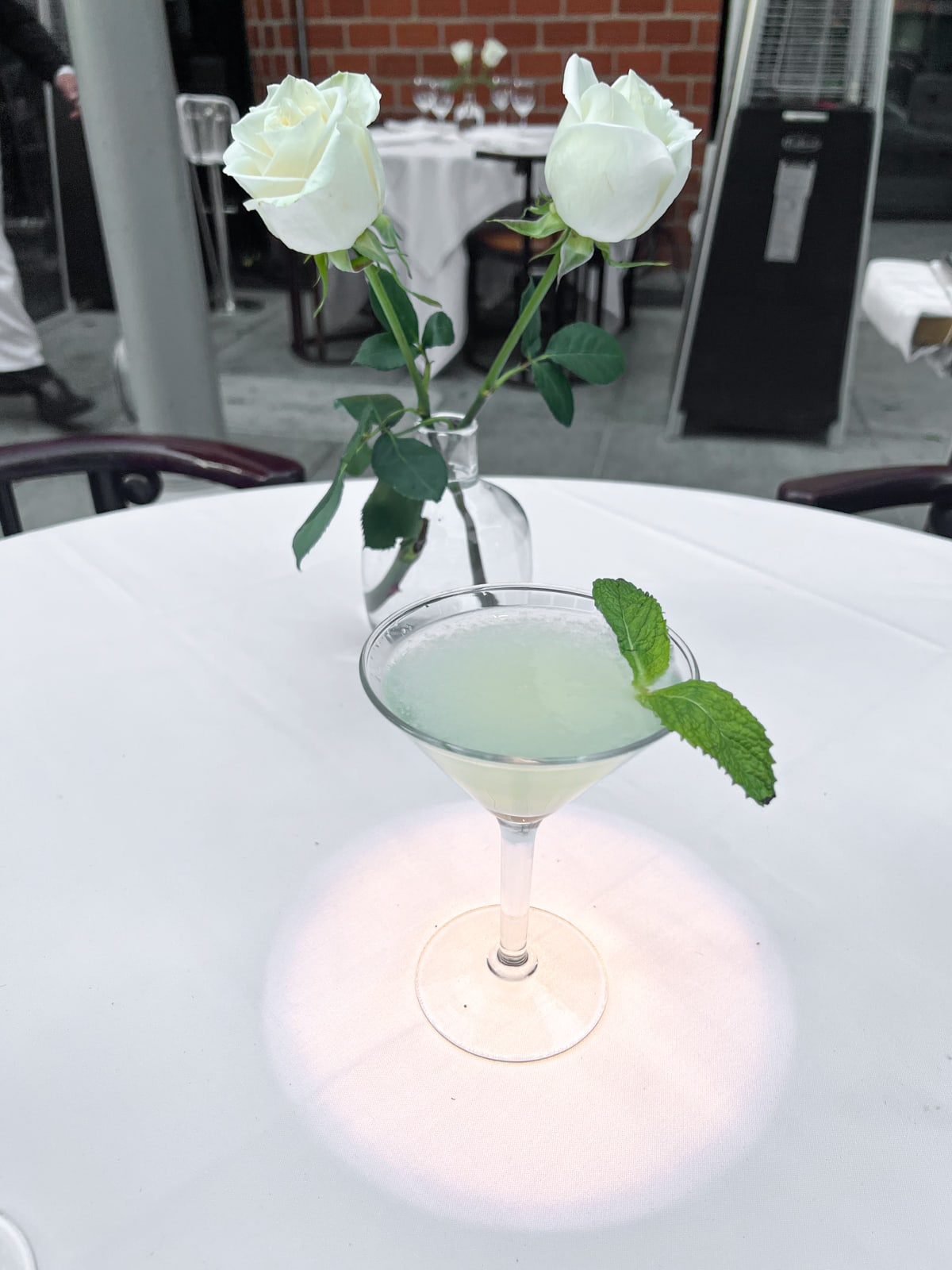 Planning Our Dinner
Kel had suggested we celebrate our anniversary a little early at Mr Chow in Beverly Hills as we'd be in Los Angeles on a business trip.
I'd heard of Mr Chow over the years, mainly in the same breath as Hollywood's biggest stars, and was curious to see it for myself.
I was quickly able to make a reservation about three weeks ahead of time through OpenTable and looked forward to dining in Beverly Hills for the first time in 12 years.
On the day of our anniversary dinner, I called Mr Chow to find out if there was a dress code as I didn't see it mentioned on their website.
The woman who answered joked that we could wear bathing suits to the restaurant and it wouldn't matter.
OpenTable indicates "smart casual," probably to be safe, but there's no set dress code.
And I love that attitude, which is reminiscent of my fine dining experiences in Latin America because if I'm paying a lot for a meal, I'd like to wear whatever I want.
Dining at Mr Chow
We arrived at Mr Chow in the heart of Beverly Hills for our 7 p.m. reservation and had a choice of indoor or outdoor dining.
I looked inside the stylish restaurant and was turned off by the black and white floor tiles and color scheme. It felt cold and unwelcoming.
I didn't even look for the original works by Andy Warhol before asking to dine al fresco. It was quieter, the Spring weather was lovely, and the fading natural light was easier on the eyes.
Related: Damian - Mexican Food in Downtown LA
The Menu
Once seated, Kel and I began with a specialty cocktail, the Monarch, made with Hendrick's Gin, St. Germain Elderflower, muddled mint, and lemon juice.
The cocktails are reasonably priced from $16 to $19.
The Chinese food prepared by award-winning executive chef Yi Jia Qian is available a la carte or with a semi-prix fixe menu.
For tables of two or more people, you can order one of three semi-prix fixe options:
Classic for $92 per person (two-course dinner)
Mr Chow for $96 per person (two-course dinner with choice of fresh crab, fiery beef, or steamed sea bass)
Beijing Duck for $105 per person (three-course dinner with a three-person minimum)
We did the math and determined the "Mr Chow" option was about the same cost as what we'd order a la carte, so we went with it.
Dishes are served family style and are meant for sharing, similar to the communal approach to dining in China.
Side note, I spent one week in Hong Kong and two weeks in Chengdu, China, during my trip around the world in 2008.
In the latter, I had many excellent meals with my friend, Charlie, who lived there at the time.
The Chinese cuisine was of a higher quality and unlike anything I'd experienced growing up in the United States.
Related: Pasjoli French Bistro in Santa Monica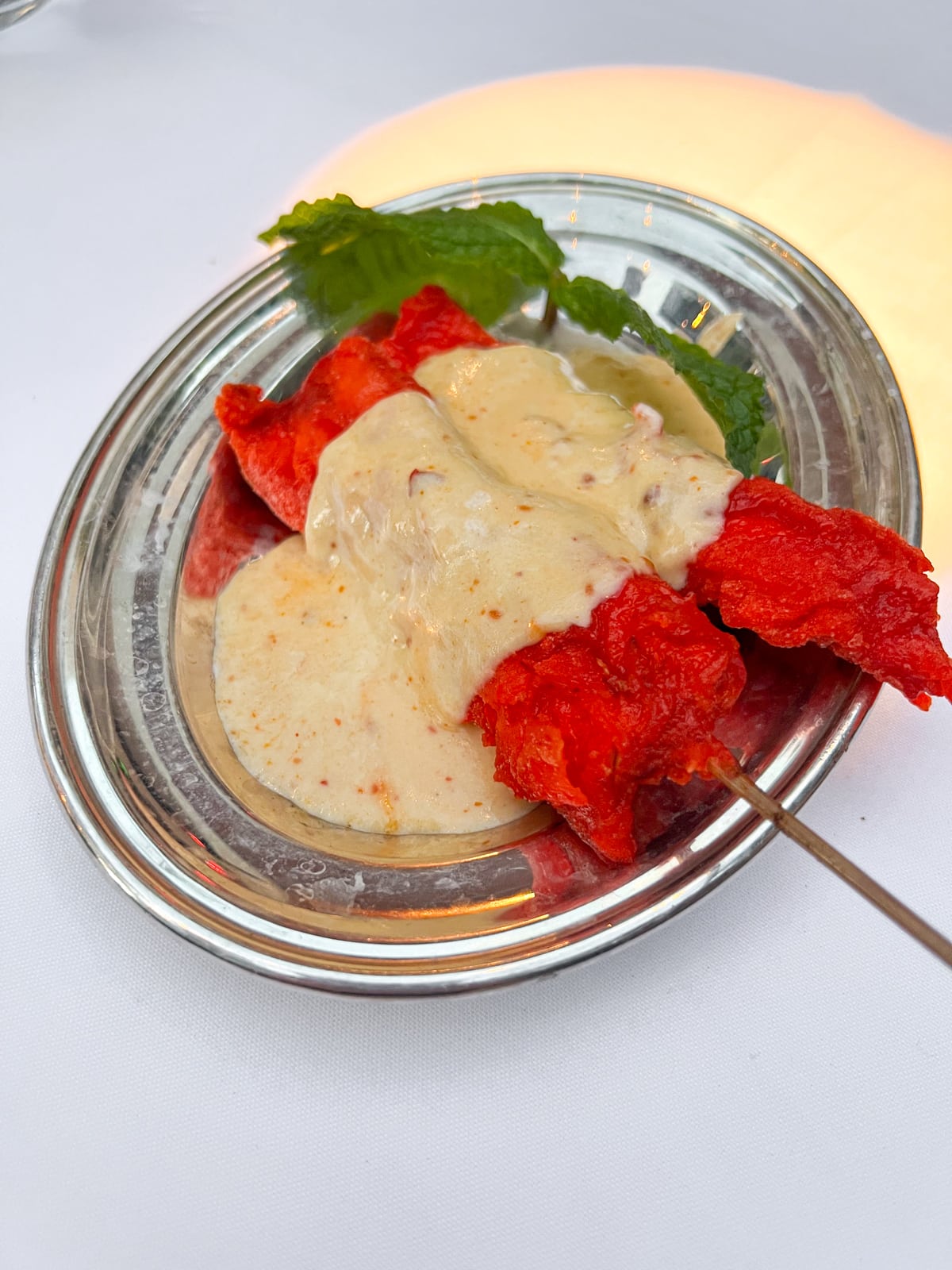 First Course
I ordered the chicken satay to start, while Kel went with glazed prawns and walnuts. These two dishes were delightful thanks to their sauces.
I love chicken satay; however, I thought the prawns were the better of the two dishes.
Other tasty choices include lobster shumai, water dumplings, and the signature Mr Chow Noodles based on handmade Beijing noodles (served at Mr Chow since 1968).
I was surprised to see an imitation shark fin soup on the menu, as even its mention promotes the real thing.
Sadly, 100 million sharks are killed by humans each year, and China's demand for shark fin soup significantly contributes to that figure.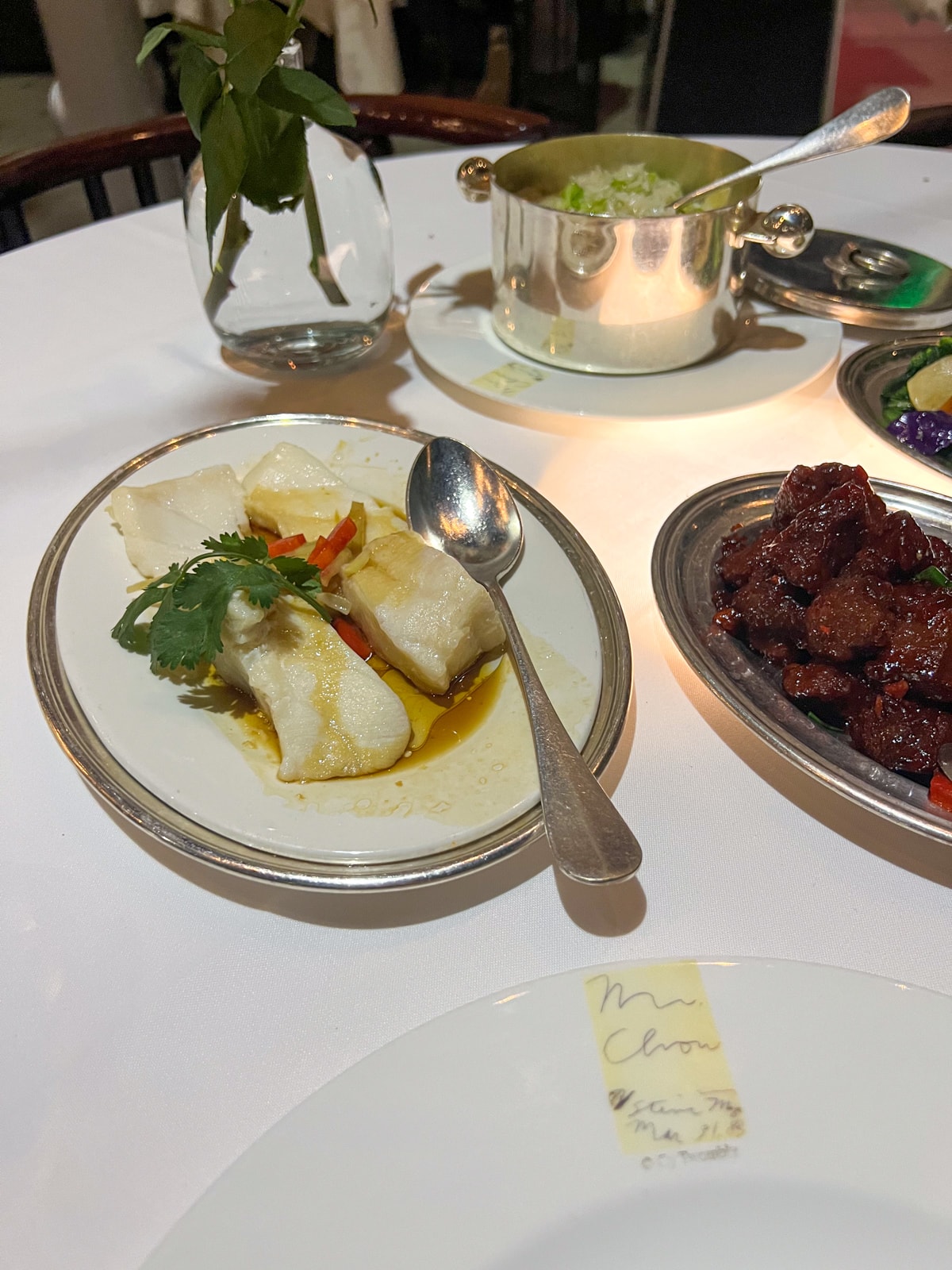 Second Course
The service at Mr Chow in Beverly Hills was very attentive, as you'd expect at a fine dining restaurant.
However, there was a long wait between our first and second courses. Kel and I enjoyed the atmosphere and people watching, so it didn't bother me.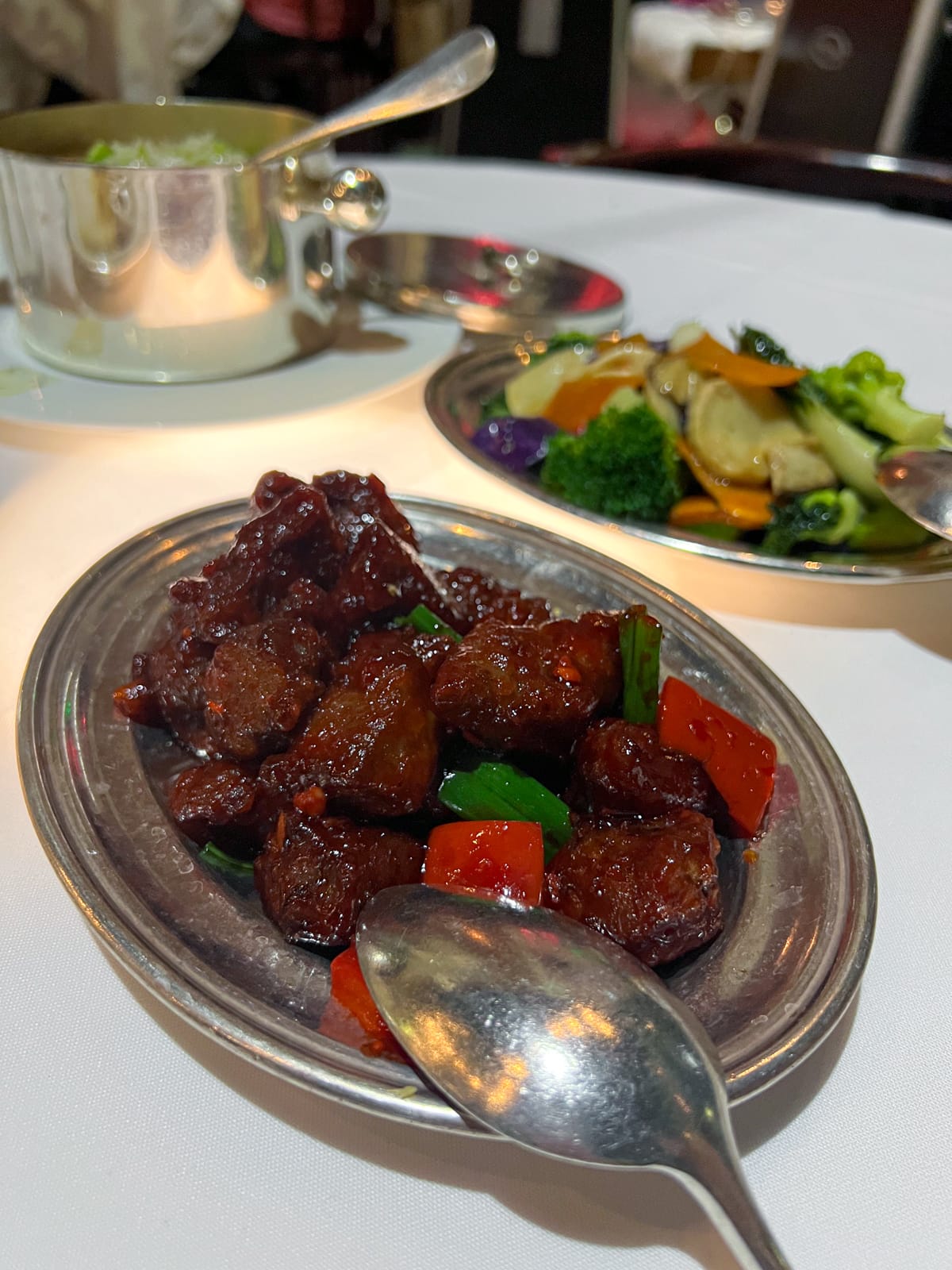 I'd ordered the steamed sea bass while Kel got the fiery beef. Both were perfectly cooked.
The sea bass had a luxurious texture, and the sauce on the fiery beef (which was not at all spicy) was rich and flavorful.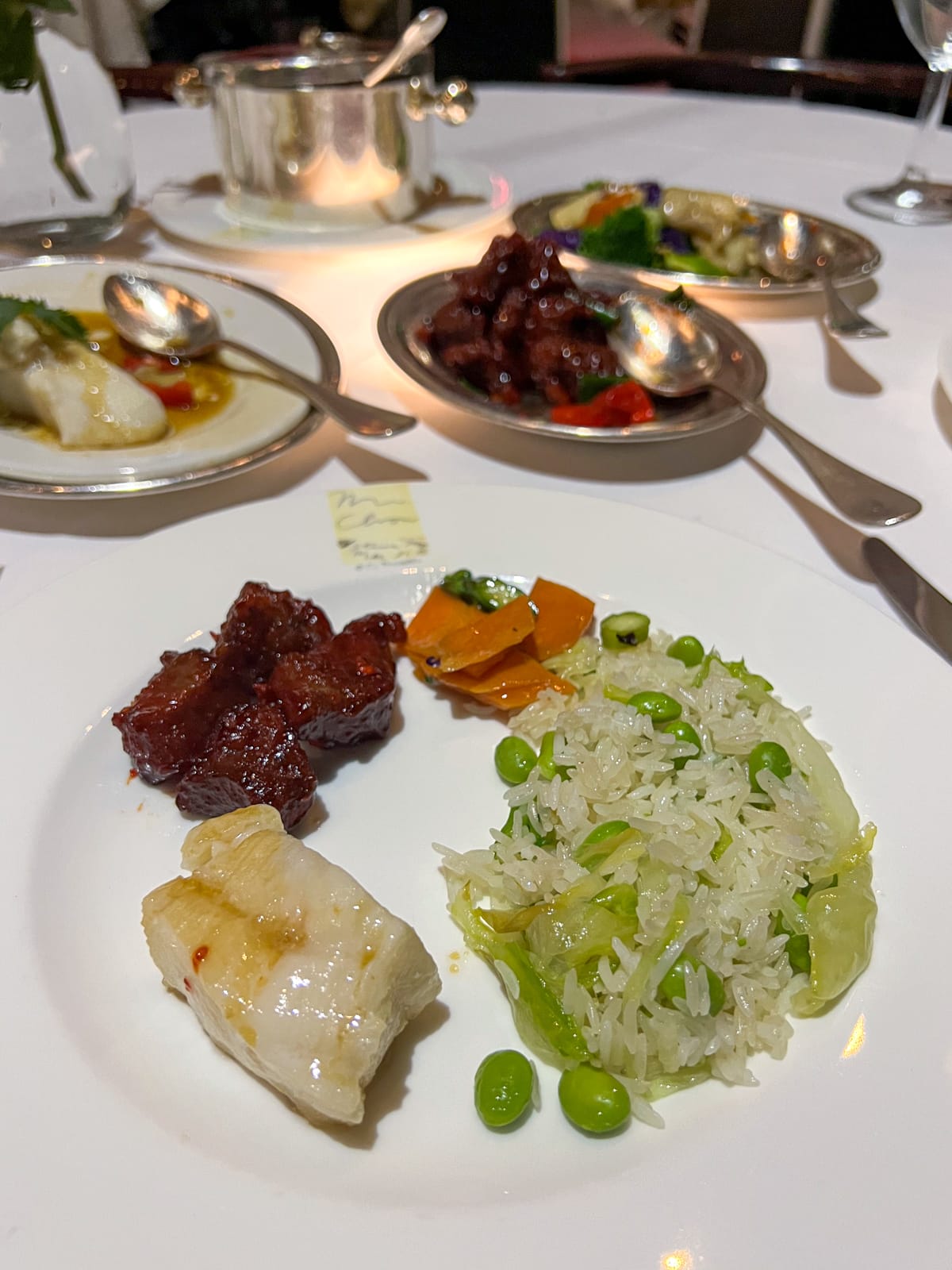 As part of the Mr Chow semi-prix fixe menu, we could each order a side dish. Kel picked a plate of mixed vegetables while I got steamed rice with lima beans.
The other options were sauteed baby bok choy, mountain yams, cauliflower, and string beans with xo sauce.
By this point in the meal, I felt stuffed, and we hadn't even looked at the dessert menu yet.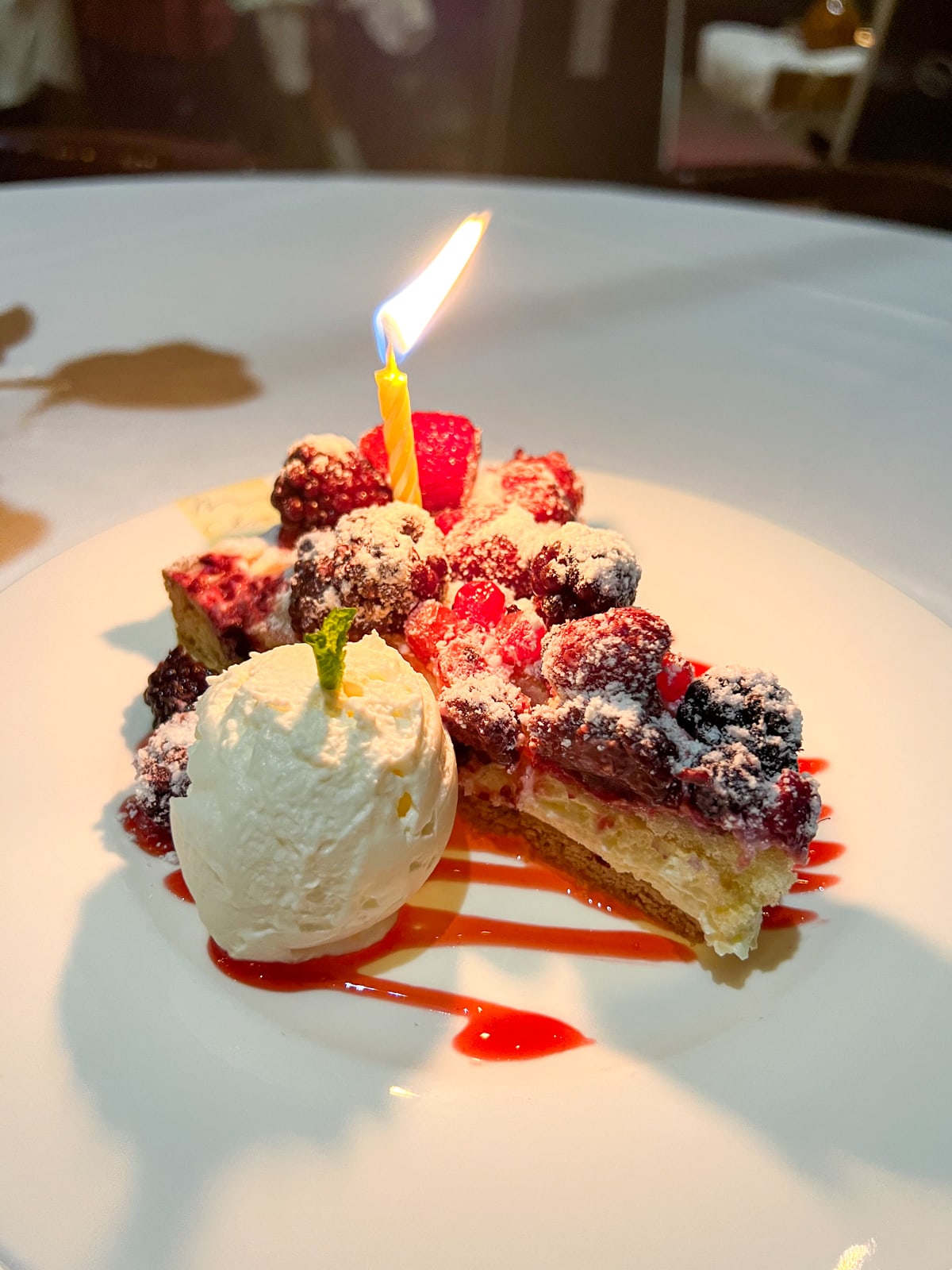 Dessert
Before I could ask for it, our waiter arrived with a candlelit slice of cheesecake with fresh berries and ice cream.
We were wished a happy anniversary and left to make wishes as we blew out the candle.
I was delighted by this lovely touch to close out our dinner at Mr Chow Beverly Hills. Small gestures leave lasting impressions.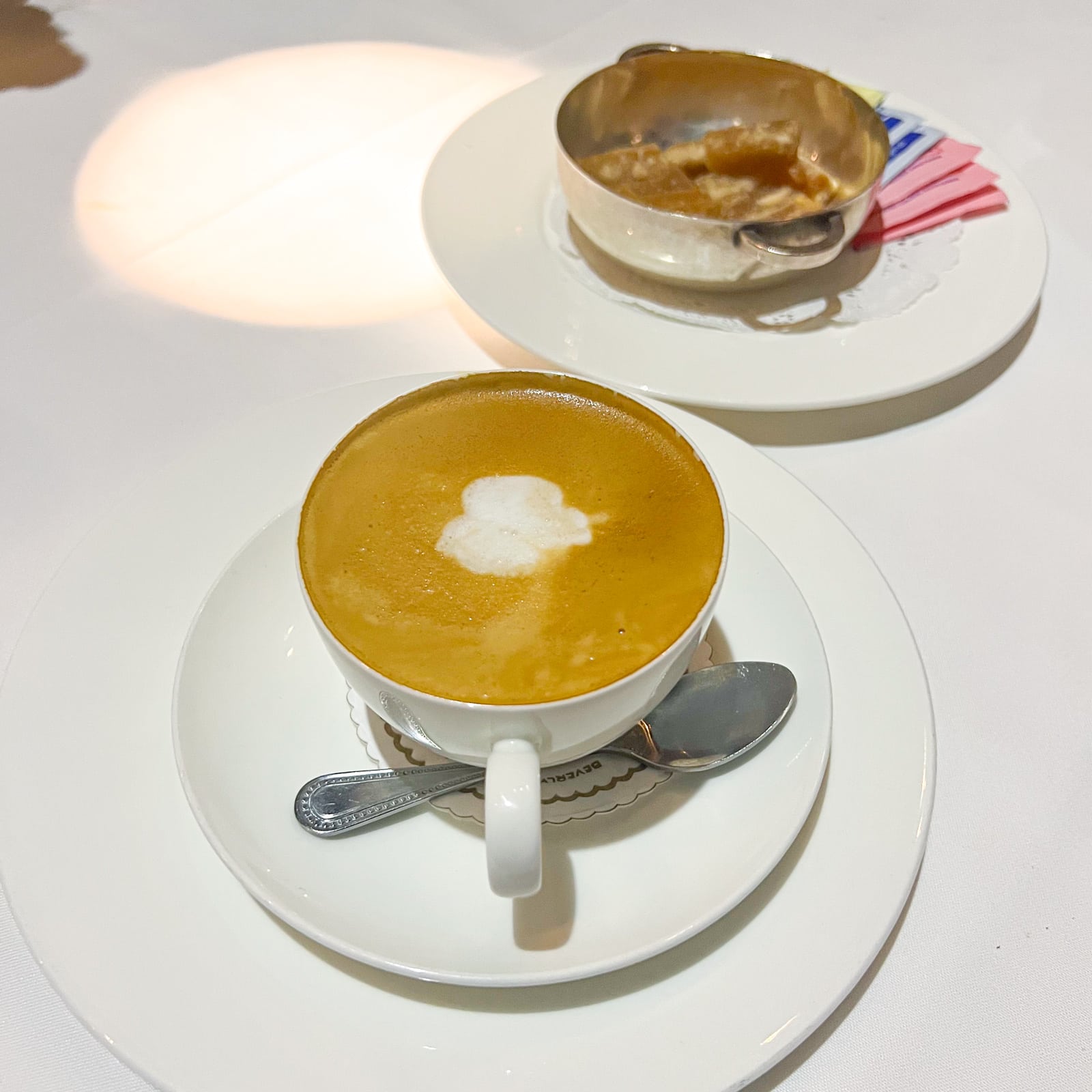 I wasn't quite ready to leave, so I ordered a decaf cappuccino as an excuse to linger a little longer. The sun had set, and we were sitting under the glow of artificial lights.
Once we paid the bill, we walked a block east to Rodeo Drive for a nighttime stroll past the luxury shops.
Most were closed, with their high-priced clothes, handbags, and shoes stylishly illuminated.
We ended the walk, and our night out in Beverly Hills, at the Sprinkles cupcake vending machine for a late-night snack.
Related: Brunch at Destroyer LA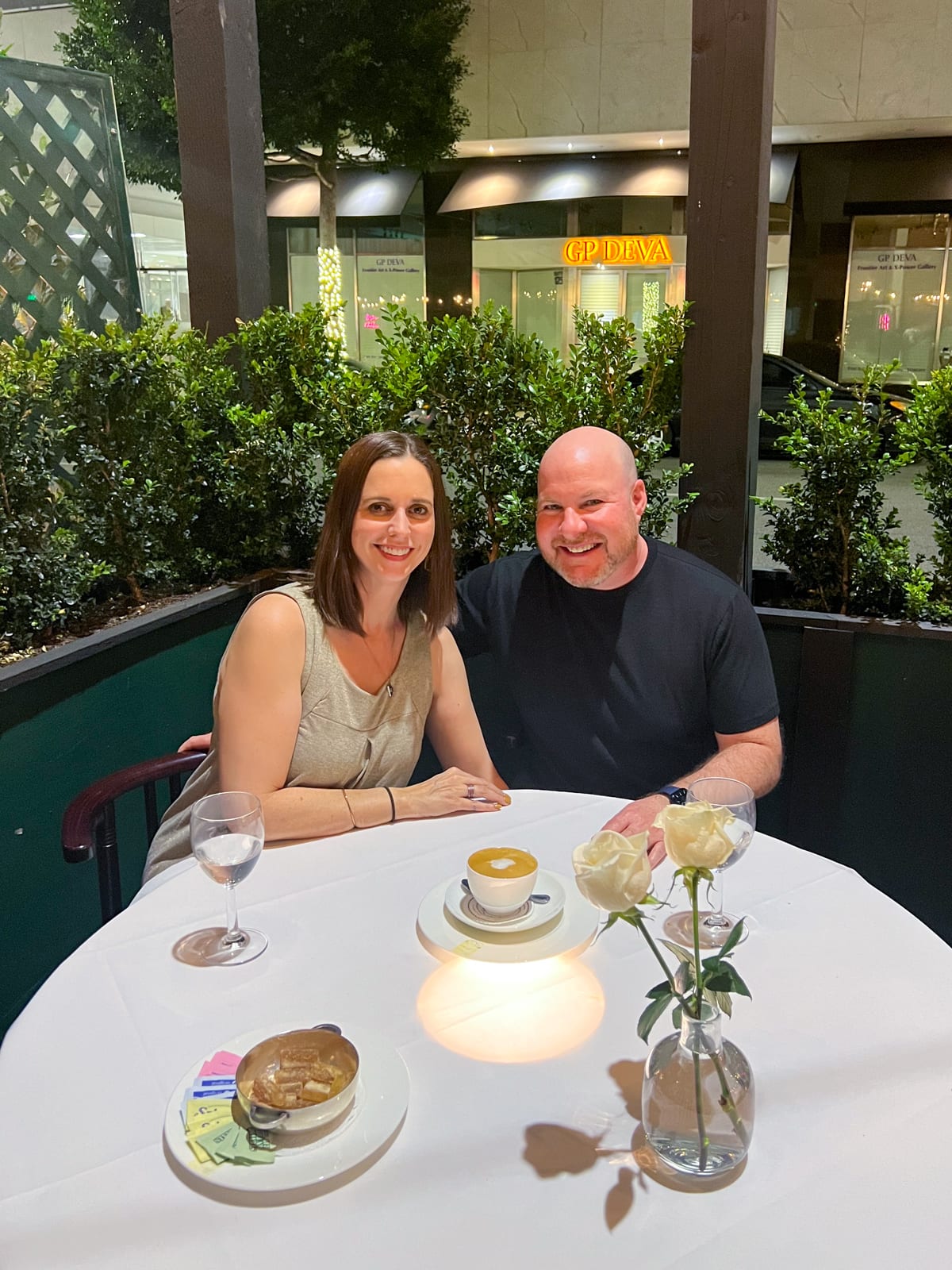 Visit Mr Chow in Beverly Hills
Address: 344 N Camden Dr, Beverly Hills, California
Hours: 5:30 p.m. to 11:30 p.m., daily
Dress Code: None
Reservations: Recommended — make a reservation
Twenty-seven years after Michael Chow opened his first restaurant in New York City, he opened a second Tribeca location in 2006.
The fifth Mr Chow location opened in 2006 at the W Hotel in South Beach, Miami, followed by Las Vegas in 2016 at Caesars Palace.