Following a month of travel in Italy and Spain, I departed Barcelona for New York City to visit family and friends before returning home to Austin.
I spent my first day on a mission to drink at as many of the NYC bars on the World's 50 Best Bars 2018 list as possible.
The day began at 11 am in Greenwich Village when I showed up at the door of Dante, an Italian bar that first opened over 100 years ago in 1915.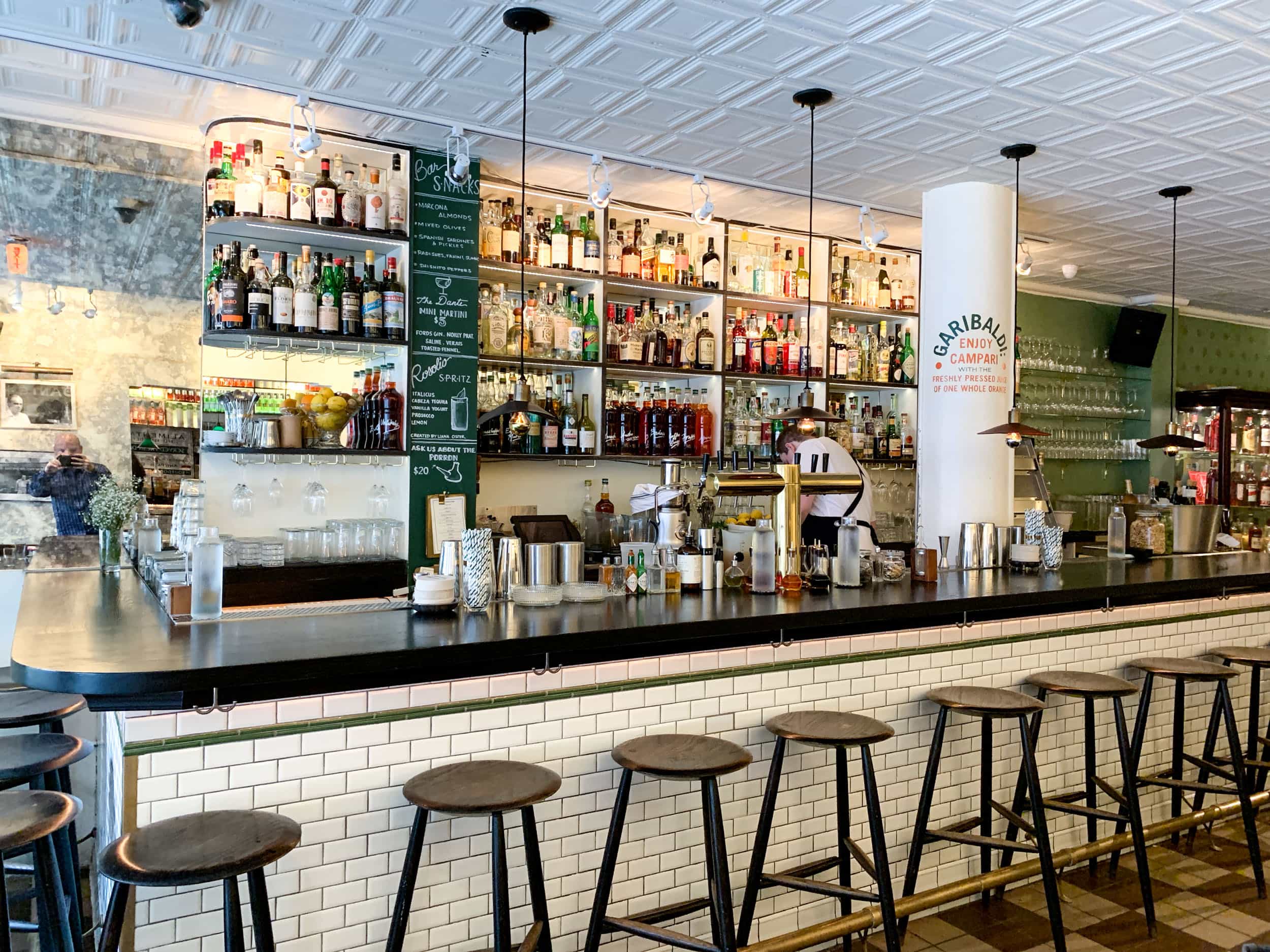 Dante is ranked #9 on the list.
Walking inside, I was immediately struck by the attractive white tile bar. The tiled floor and white ceiling are original.
The decor gave the space a light, airy feeling, which made me less self-conscious about going for a drink before noon on a weekday.
Behind one counter were shelves of Italian liquors I've only recently begun to acquaint myself with, including Campari and Aperol.
Pictures of the former owners and celebs who frequented the bar, including Ernest Hemingway, Bob Dylan, and Al Pacino, decorate the walls.
I took a seat at the bar and immediately struck up a conversation with the affable bartender.
See also: World's Best Restaurants: 15 Fine Dining Experiences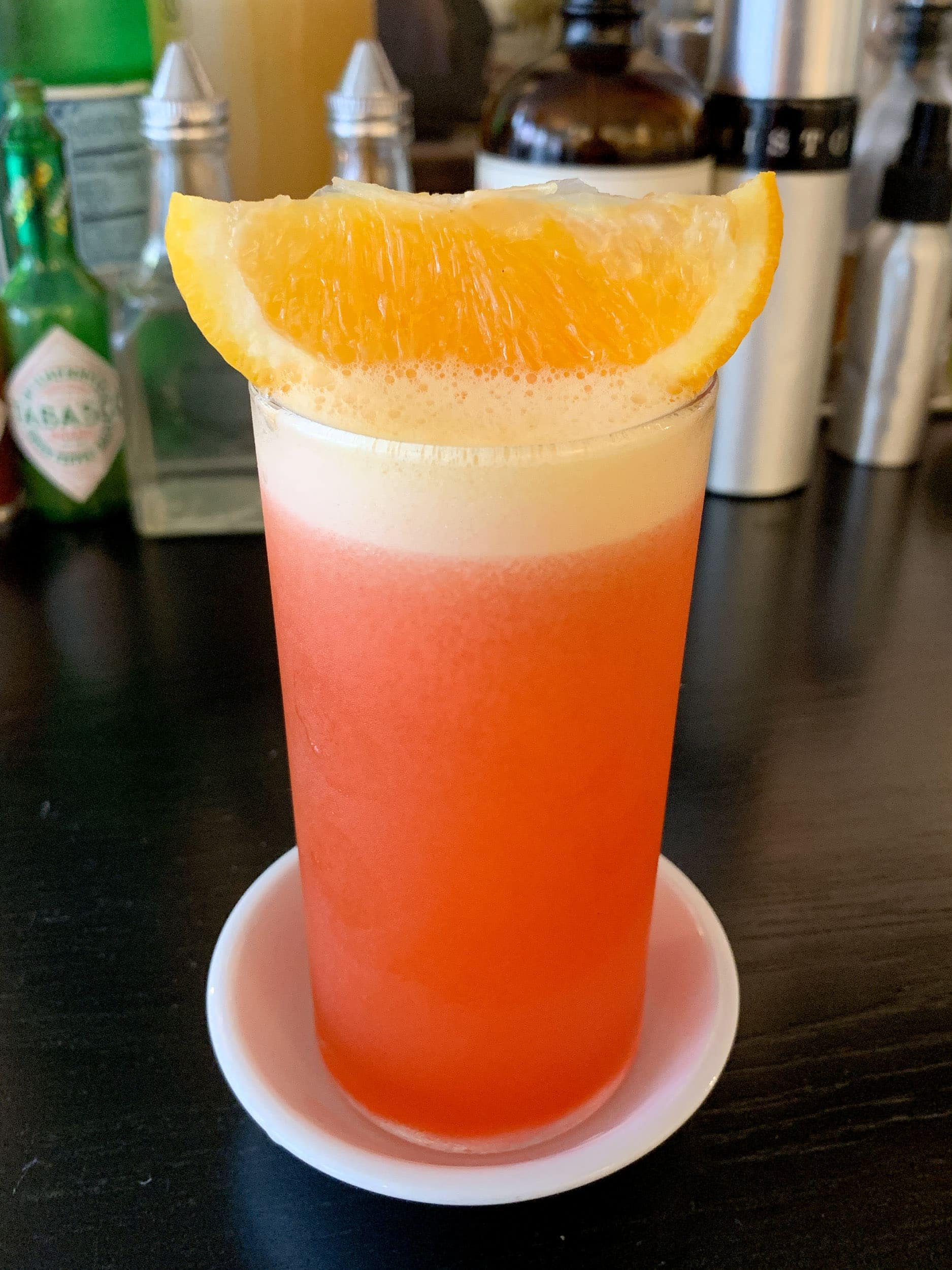 Dante's Garibaldi
He asked if I'd ever tried a Garibaldi ($13), which I hadn't.
This simple, refreshing, and colorful cocktail is made of just two ingredients: Campari and fresh orange juice.
A whole peeled orange is put through a Breville juicer, which spins at such a high speed as to create "fluffy orange juice."
Mistaking the resulting texture for egg whites would be easy.
I had tried both a Negroni and a Negroni Sbagliato in Italy and came away feeling as though Campari just wasn't for me.
However, when paired with fresh orange juice, I was a fan.
Related: 9 Cocktail Bars to Remember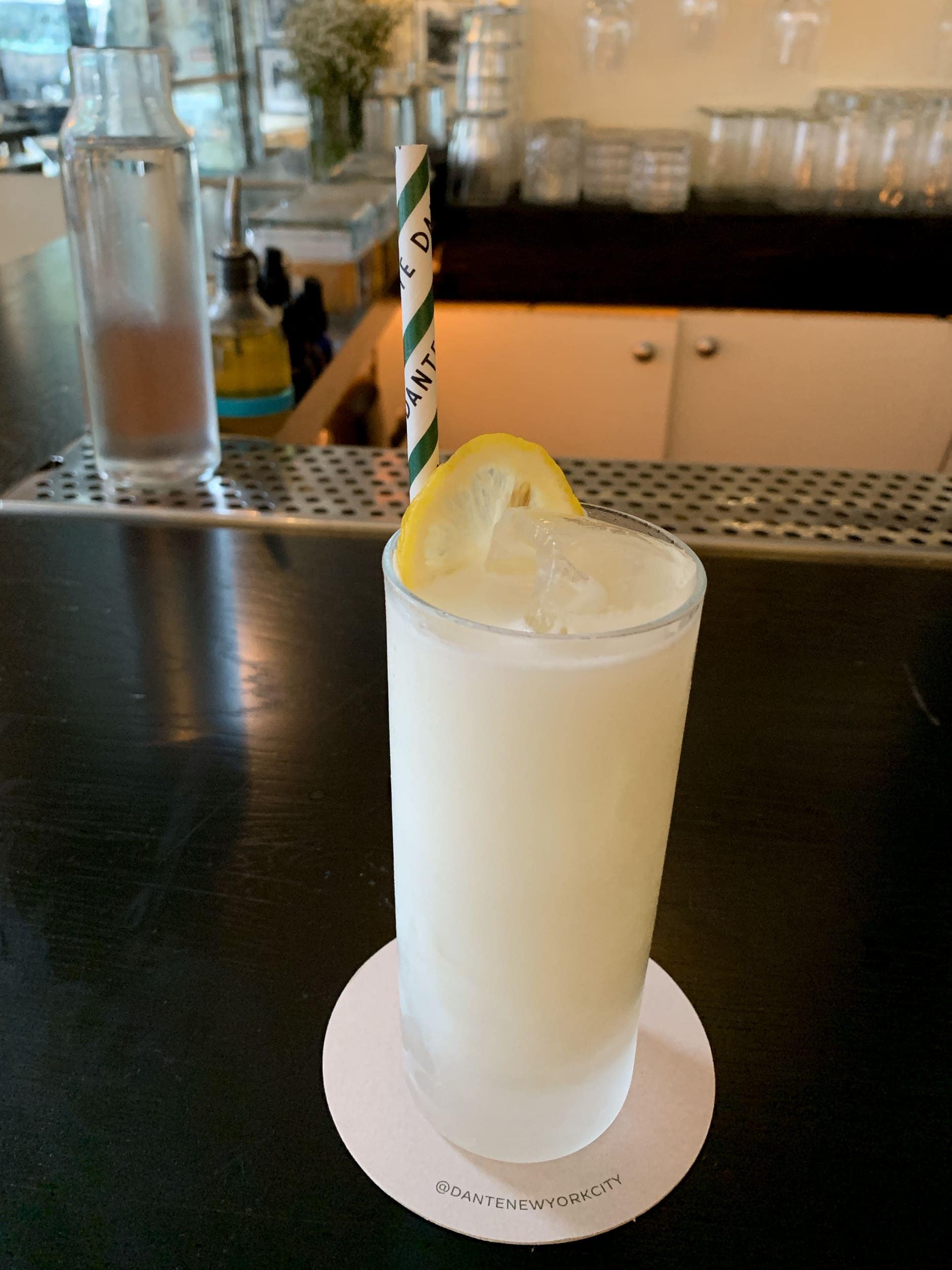 Rosalio Spritz
I was enjoying myself so much that I stayed for a second drink.
Cocktail number two of the day was a Rosalio Spritz ($14), made with:
Italicus
Cabeza Tequila
Vanilla Yogurt
Prosecco
Lemon
Another winner! And as with the Garibaldi, it felt apropos for a morning cocktail.
The breakfast menu offers a nice variety of dishes, from museli and avocado toast to a spinach bowl and poached eggs with prosciutto.
I chose the banana bread with ricotta and honey ($6).
Before I knew it, an hour had passed. I could easily have stayed for lunch and espresso, but I had many more bars to check out.
I highly recommend stopping into Dante to try their award-winning Garibaldi, whether for breakfast, lunch, happy hour or dinner.
Need to Know
Dante
Address: 79-81 Macdougal Street, New York City
Hours: Daily, 10 am - Late
Dress: Casual
To view current menus and make reservations, visit the website
Did you enjoy this story? Join me on Instagram and Facebook to share thoughts, ask questions, or keep up with my latest adventures.