I first learned about Christina Tosi, an American chef, cookbook author, TV personality, and founder of Milk Bar, from Netflix's award-winning Chef's Table (Season 4).
She represented the United States in a season dedicated to pastry chefs.
The episode traced Tosi's path as a pastry chef, from getting her start in New York City at WD~50, where she first developed her famous crack pie, to the restaurants of David Chang, where she came up with the idea for cereal milk panna cotta.
David Chang's extremely positive response to this latter dessert helped launch the Milk Bar brand.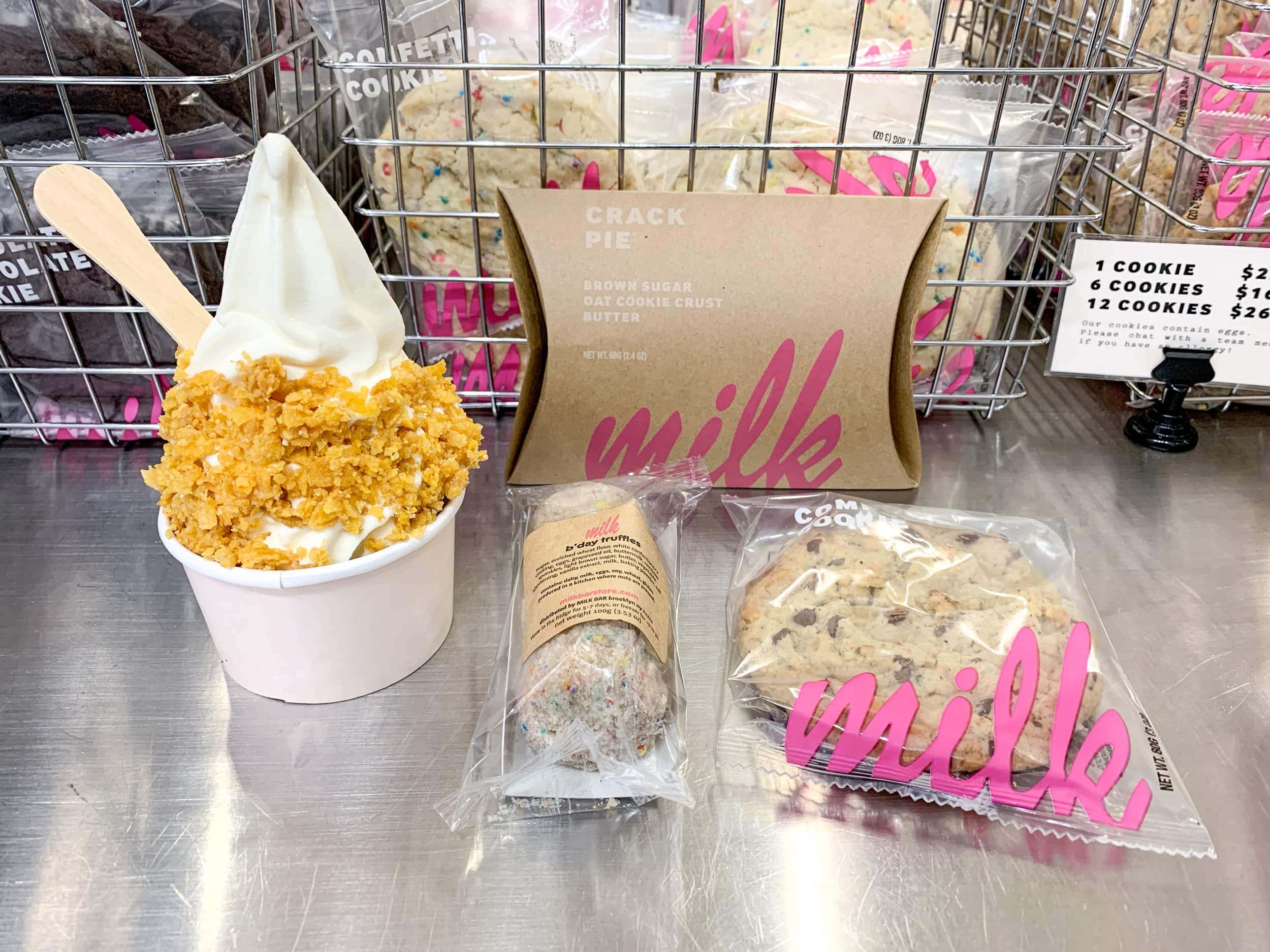 The Milk Bar empire began with a single shop at 251 E 13th St in NYC's East Village and has since grown to include 10 locations in Manhattan and Brooklyn, plus shops in five other North American cities (Los Angeles, Washington, DC, Boston, Las Vegas, and Toronto).
I may have been late to the party, but that didn't dampen my enthusiasm to try Milk Bar's offerings last November.
Despite my bar crawl culminating at The Dead Rabbit the night before, I felt good when I walked up to the Milk Bar in Chelsea (220 8th Ave) at 9:37 a.m. on a Saturday.
The exterior of the small shop was painted white, with colorful sprinkles signifying what was inside. Entering the shop, I was so excited I wanted to try everything!
Lucky for you and me, they anticipate that and offer a $20 combo deal which includes all the best stuff:
Cereal milk ice cream with corn flakes
Crack pie
Cake balls (pack of three)
Compost cookie
There wasn't much space inside to relax and gorge, just a counter and cashier where you purchase things to go.
But, it wasn't busy, so I staked some space and began tasting everything.
Related: Best Gelato in Bologna, Italy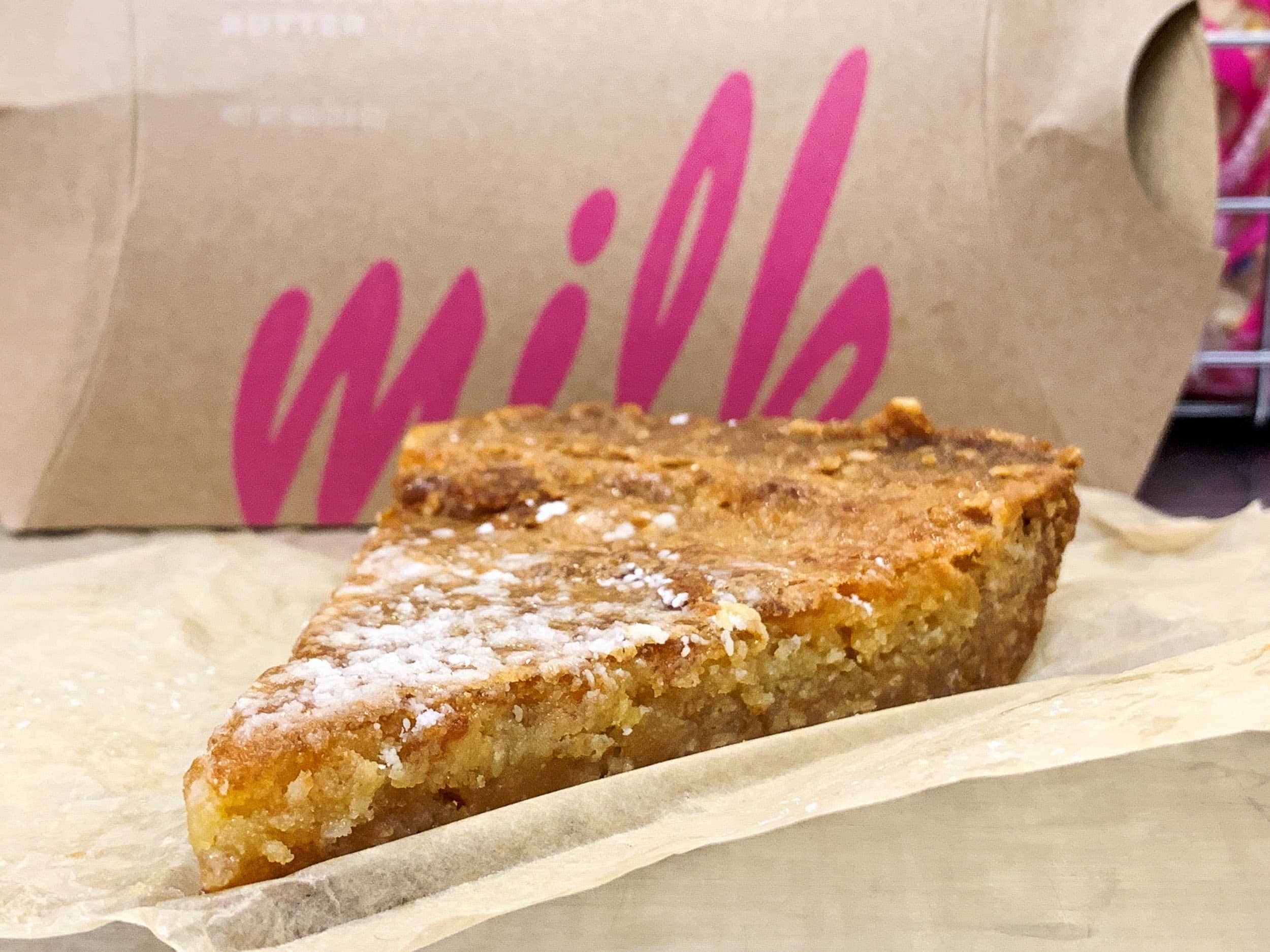 Milk Bar Combo
Cereal Milk Ice Cream
The show's star is supposed to be the cereal milk ice cream. However, it didn't do much for me.
I have always been the kind of guy to slurp his sweet milk after the cereal is gone, so I know the unique flavor she's after.
I asked to try the chocolate ice cream, but the shop had just opened, so it wasn't quite ready yet.
Cake Truffles
I moved on to the birthday cake truffles, which hit the spot. I ate one on the spot and saved the rest for later. They didn't last the day.
Milk Bar Pie
Next, it was on to the Milk Bar pie, made with a toasted oat crust.
Of everything I tasted, the pie was my favorite. It's small, rich, and super dense, and I took a few bites but chose not to finish.
Compost Cookie
By this point, my breakfast of desserts was starting to hit me.
I saved the Compost cookie, an interesting mix of graham cracker, pretzels, potato chips, coffee, oats, and butterscotch, for later.
While delicious, it wasn't as much of a standout item for me as the truffles and pie.
Additional cookie flavors that are available in-store and online include:
Confetti (a cookie with sprinkles)
Cornflake marshmallow chocolate chip
Corn
Blueberry and cream
Chocolate chocolate
Perfect 10 (almonds, chocolate chips, gluten-free oats, agave)
Earlier this year, at the 2019 SXSW Fast Company house in Austin, there were Milk Bar cookies available.
I was able to try the confetti and cornflake marshmallow chocolate chip (the latter is my favorite so far).
Related: Spain's Best Soft-Serve Ice Cream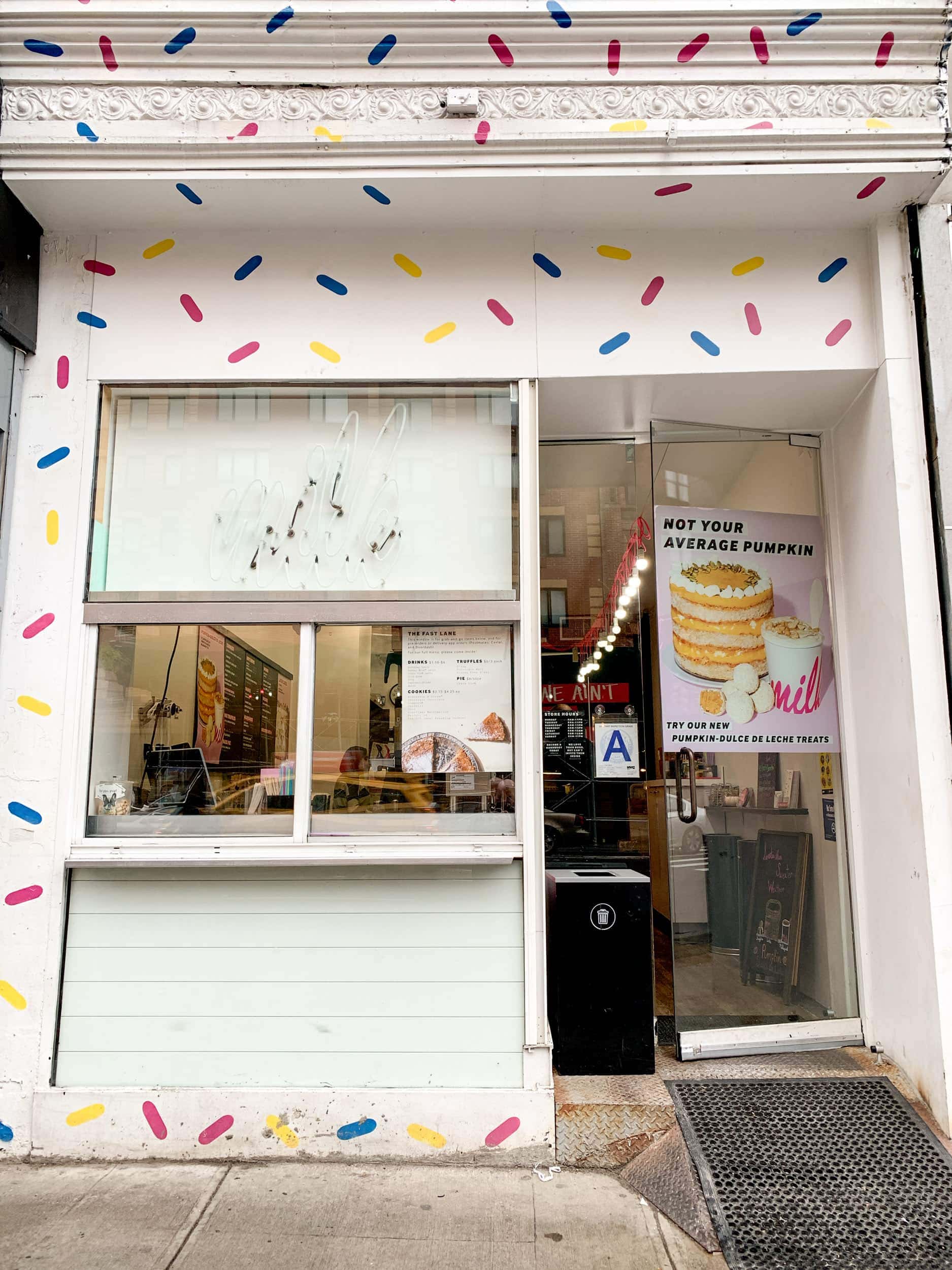 To sum up, in my experience at Milk Bar, the pie is incredible. The cake truffles are excellent, too.
The cookies are delicious, though not the best I've ever had. Don't get me wrong, I'll eat them all day long, but I wouldn't go out of my way for them.
And while the promise of cereal milk ice cream that reminds me of childhood got me in the door, the reality didn't excite my adult taste buds.
Need to Know
Milk Bar
Address: Various in New York City, Los Angeles, Washington, DC, Boston, Las Vegas, Toronto
Shop: Visit the website