Bern's Steak House in Tampa, Florida, is an award-winning restaurant that has been satisfying carnivorous cravings for more than 60 years.
Stepping into the ruby-red lobby of Bern's is like entering a bygone era.
Every detail, from the plush velvet chairs to the antique paintings and gold-painted furniture, has been meticulously designed to leave a lasting impression.
Regardless of the time of year, no natural light enters the space, as there are no windows. It's as if the restaurant is forever frozen in time.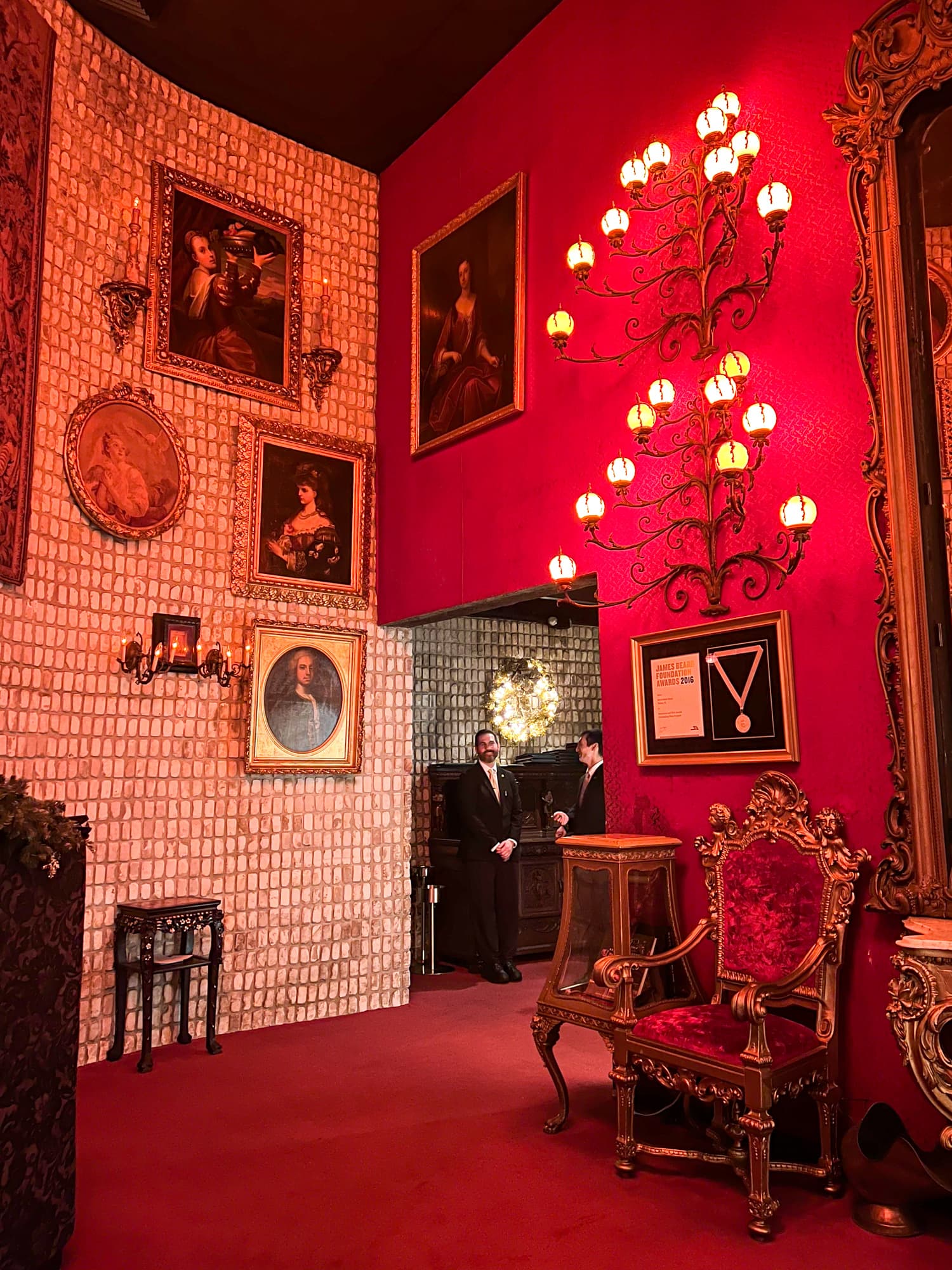 But there's more to Bern's than its ambiance; there are flavorful steaks aged in-house and cooked to order by skilled chefs who take pride in every cut and one of the world's largest private wine collections.
Bern's Steak House was one of the restaurants my parents were most excited to introduce me and my brother to after they retired to the Tampa Bay area.
My first experience at Bern's was with them in June 2013. Nearly ten years later, my dad, brother, and I returned for another great steak dinner.
The atmosphere was as I'd remembered, albeit decorated for Christmas, and the place was packed. Reservations are a must for this Michelin-recommended restaurant.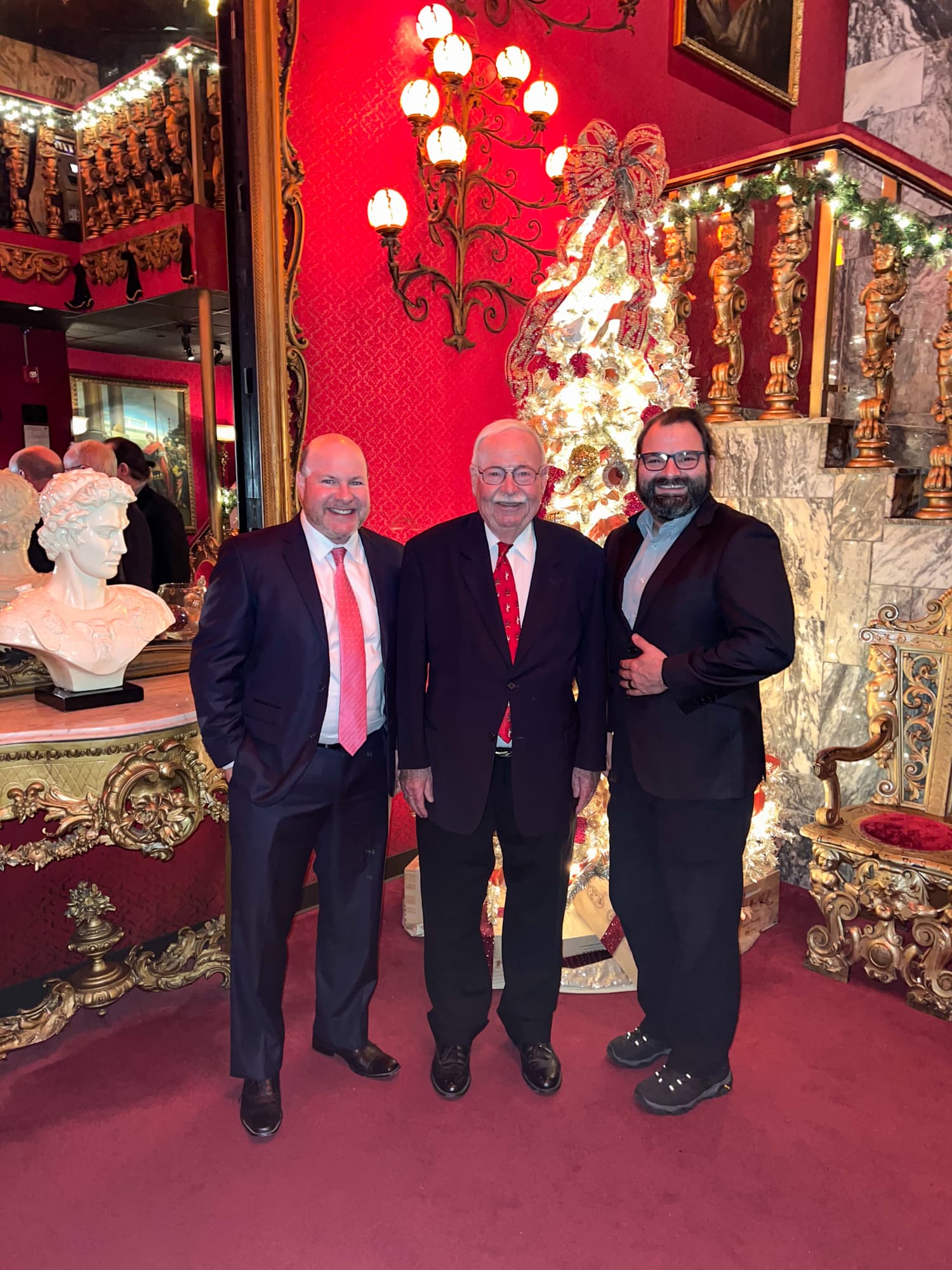 History
Bern's is named after Bern Laxer, an advertising guy who left New York City with his wife, Gert, to see family in Tampa in the early 1950s and never left.
Instead, the Laxers entered the restaurant business, beginning in 1953 with a luncheonette they bought called The Gator Juice Bar.
After improving the space and expanding the menu and operating hours, they renamed their small restaurant Bern and Gert's Little Midway.
To accommodate their growing business, they acquired the Beer Haven bar at 1208 S Howard Avenue in South Tampa in 1956, took on investors, and ultimately launched Bern's Steak House.
Over the many decades, Bern and Gert continued to expand their fine dining restaurant, growing it from one to eight dining rooms with a capacity of 350 guests.
The dining rooms were named after places the Berns' visited in their travels (ex: Bordeaux, Burgundy).
Along the way, their reputation for delicious steaks, fresh vegetables, great service, and an award-winning wine list grew too.
Today, the restaurant sources as much of its produce as possible from Bern's farm, and microgreens are grown in the kitchen.
While Bern and Gert have both passed away, their son, David Laxer, continues to run the family business.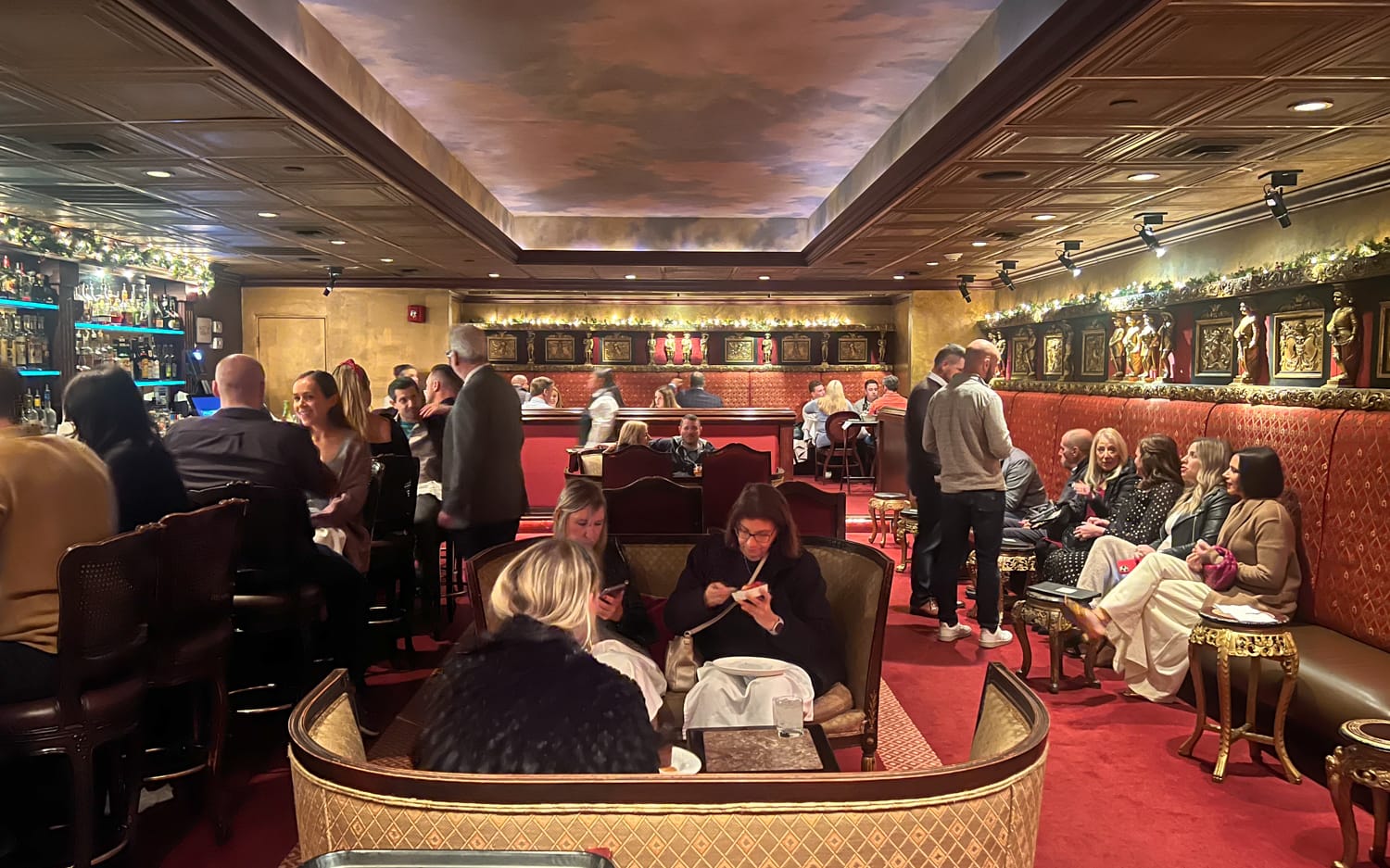 Not content to rest on existing accolades, the Laxers have expanded the business beyond Bern's with:
Haven - a New American restaurant.
Epicurean Hotel, Autograph Collection - a hotel for foodies across the street from Bern's with Elevage SoHo Kitchen & Bar (recommended by Michelin Guide) and a rooftop cocktail bar.
Bern's Fine Wines & Spirits - a retail shop offering a range of products from everyday wines to rare vintages and limited releases.
All of the above places are within a block of Bern's Steak House on South Howard Avenue.
Wine Cellar
As I mentioned earlier, Bern's Steak House is home to one of the world's largest wine collections, totaling more than 600,000 bottles and 6,500 labels. Dessert wines alone account for 1,000 of those labels.
About 100,000 bottles are stored in the on-site wine cellar; tours have been given in the past, but they put a pause on them in recent years.
I had the chance to see it for myself during a kitchen tour after our meal in 2013. Bern began the tours in the 1970s to show diners the work involved in preparing their meals and how to properly store wine.
The remaining half-a-million wine bottles are stored off-site in a temperature-controlled warehouse.
Two hundred varieties of wine are available by the glass, making Bern's an excellent place to sample something new.
In 2016, Bern's won a James Beard Award for Outstanding Wine Program.
Dinner at Bern's
Appetizers
The dinner menu at Bern's, one of the best restaurants in Tampa, is extensive.
Appetizers are priced from $14 to $40 and include seafood such as shrimp cocktails and oysters on the half-shell, as well as black truffled steak tartare with quail eggs, escargot, and lump crab cakes.
I indulged in some foie gras with cardamom-spiced pears, chestnut marmalade, and brioche to begin.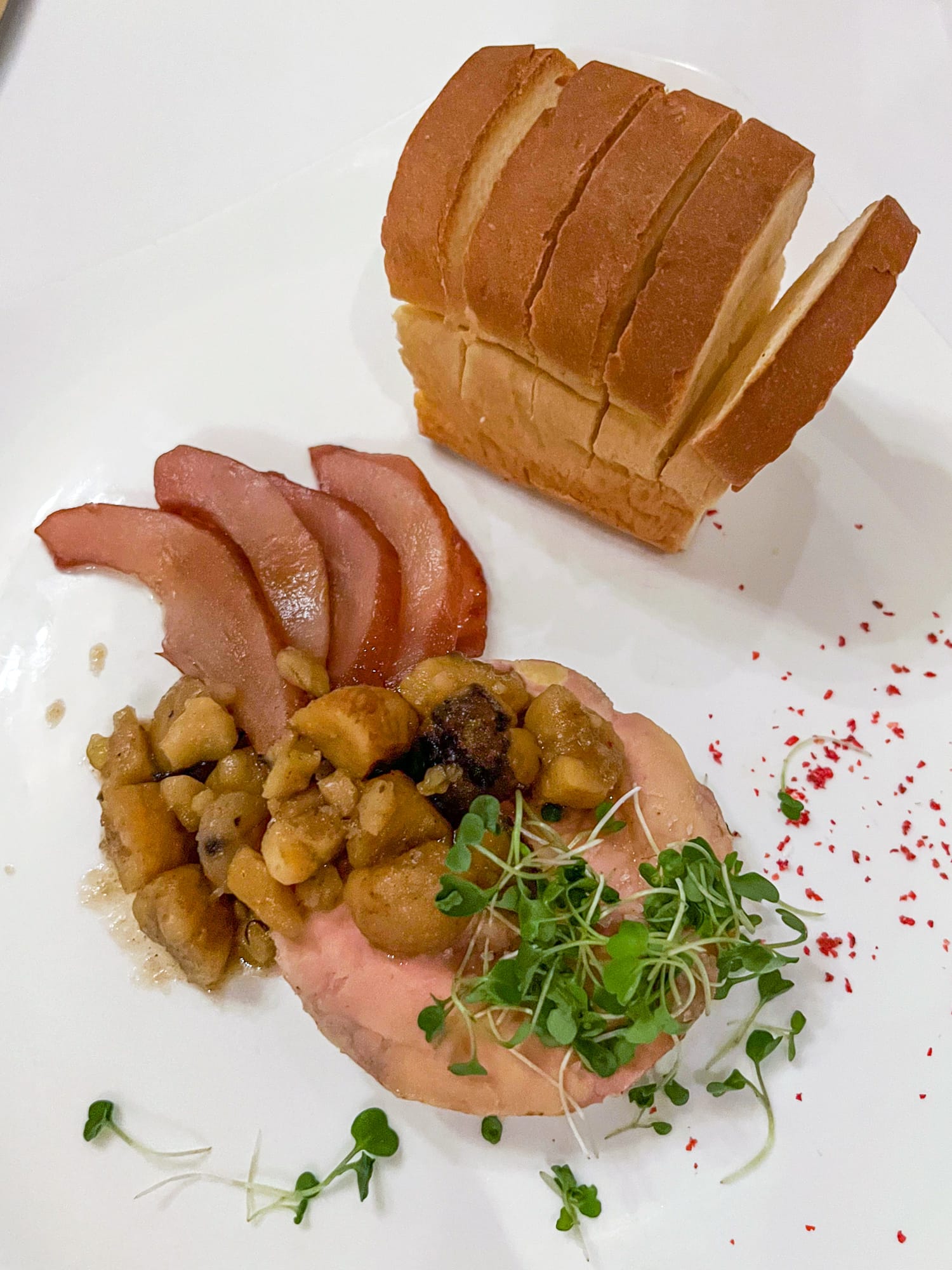 Caviar
The caviar menu at Bern's Steak House features 16 varieties, from fresh Alaskan salmon for $22 per ounce to Sasanian Imperial Golden Osetra for $200 per ounce.
Each one-ounce portion provides two servings and is accompanied by toasted brioche and Yukon gold potato blinis.
A caviar tasting with three varieties, each a 0.7-ounce portion, is available for $190.
Cheese
A selection of cow, goat, and sheep's cheeses are also available in one-once portions and can be accompanied by honeycomb, white truffle honey, or olives.
Soups and Salads
Soups and salads are available a la carte; however, all steak entrees include French onion soup, house salad with your choice of dressing, baked potato, onion rings, and the vegetable of the evening.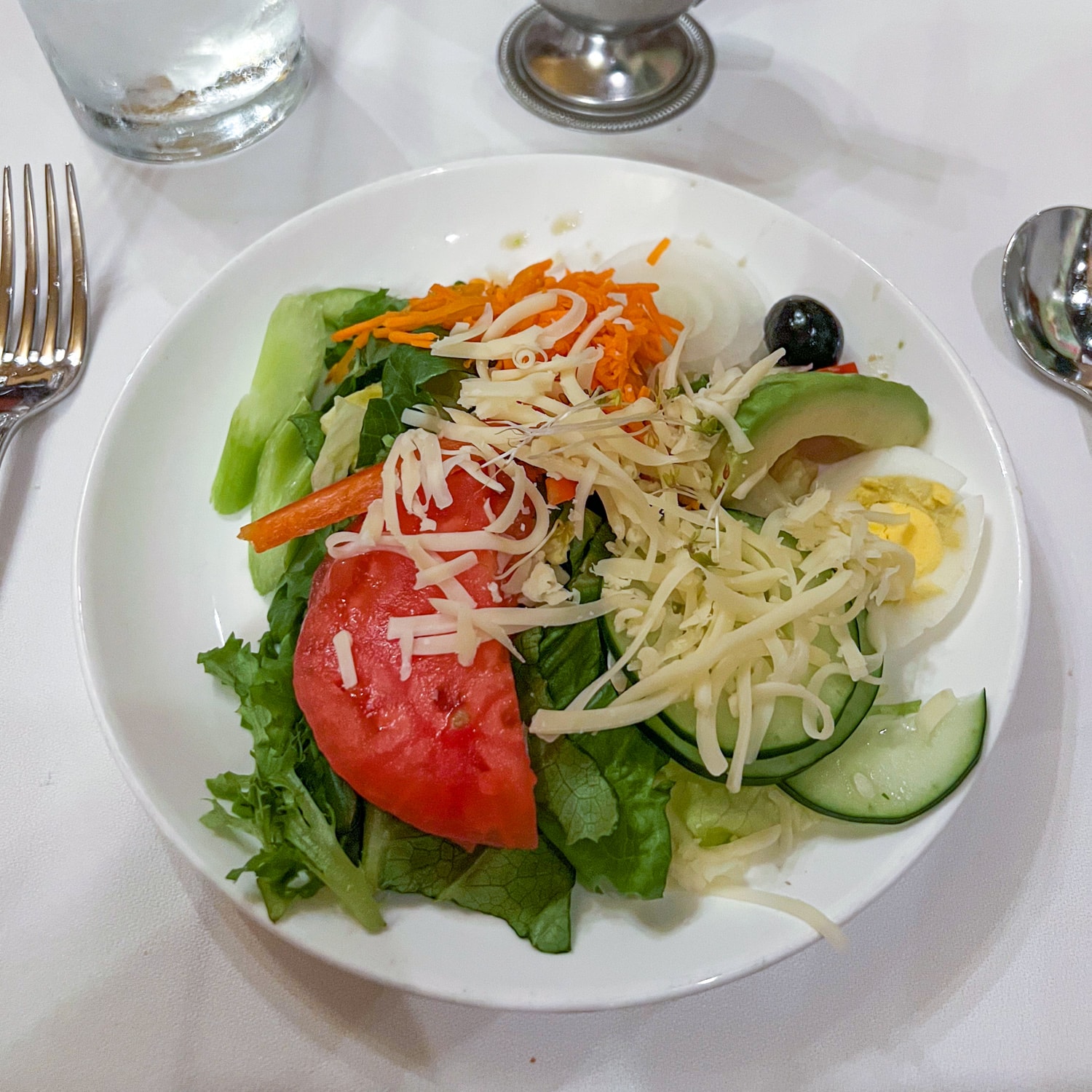 Steaks
Bern's menu hits its stride when it comes to the steaks offered.
According to their menu, "All of our Strips, Delmonicos, Porterhouses, and T-Bones are U.S.D.A. Prime and are dry-aged in-house for 5-8 weeks. They are trimmed and cut after you order and charbroiled over natural hardwood lump charcoal."
Most of their standard steaks are in the $50 to $80 range, a fantastic value given soup, salad, and vegetables are included.
Specialty cuts include a rack of lamb ($72), a 14-ounce cognac-aged Delmonico steak ($82), a 32-ounce cowboy ribeye ($141), and a six-ounce A5 Japanese wagyu filet mignon ($180).
Add-ons such as a fried duck egg, slab bacon, or lobster tail will cost you extra, as well as a sauce if you choose to have one.
Sauce options include:
Chimichurri
Spicy BBQ Butter
Horseradish & Dill Cream
Cognac Au Poivre
Bearnaise
Gorgonzola Fondue
Pinot Noir Reduction
Truffled Herb Compound Butter
Conscious of everything I intended to eat before (and after) my entree arrived, I went with a relatively small 8-ounce filet mignon, cooked medium rare, with the cognac au poivre sauce.
The tender steak was served with Bern's signature onion rings and string beans. Instead of the standard baked potato, I substituted Okinawa sweet potatoes to try something new.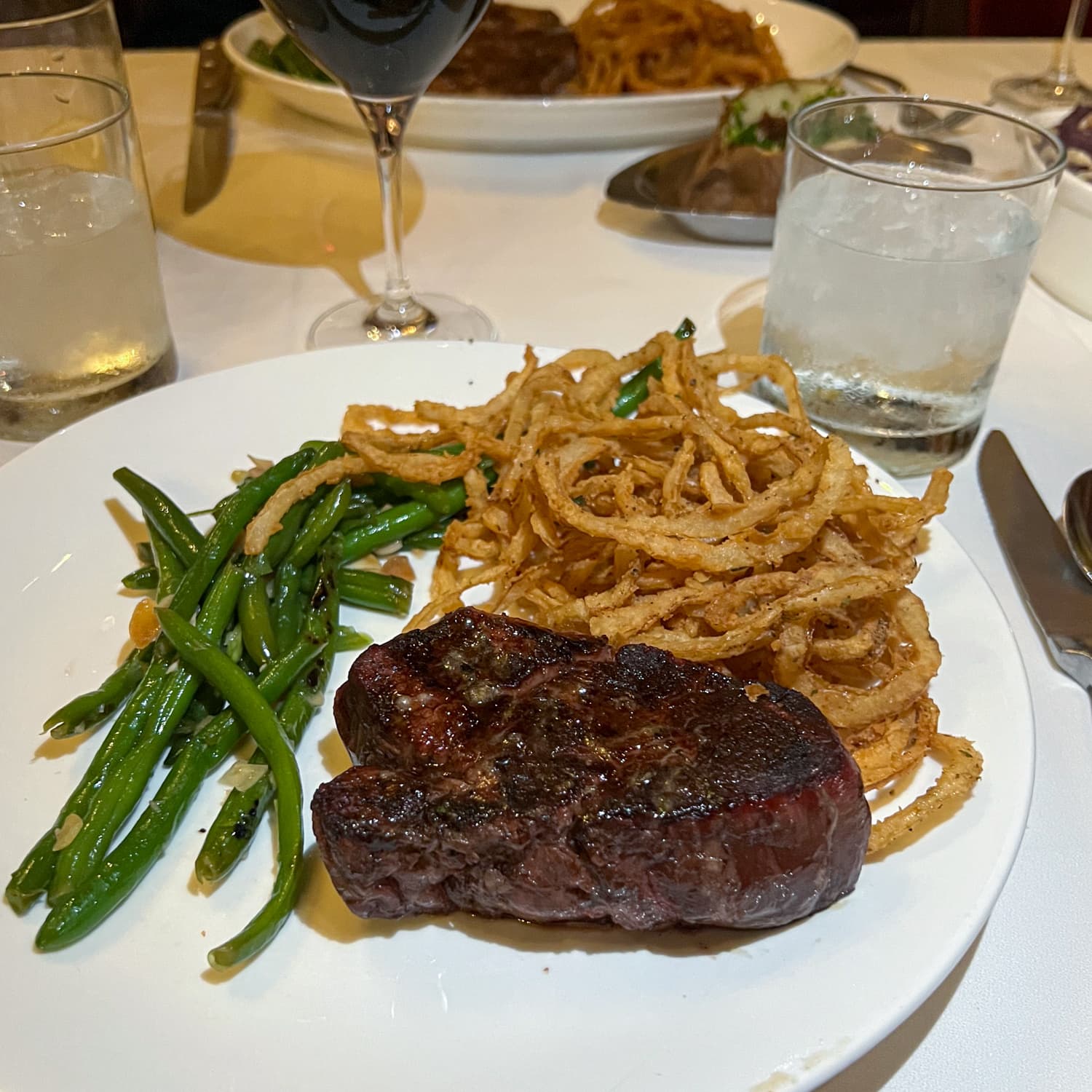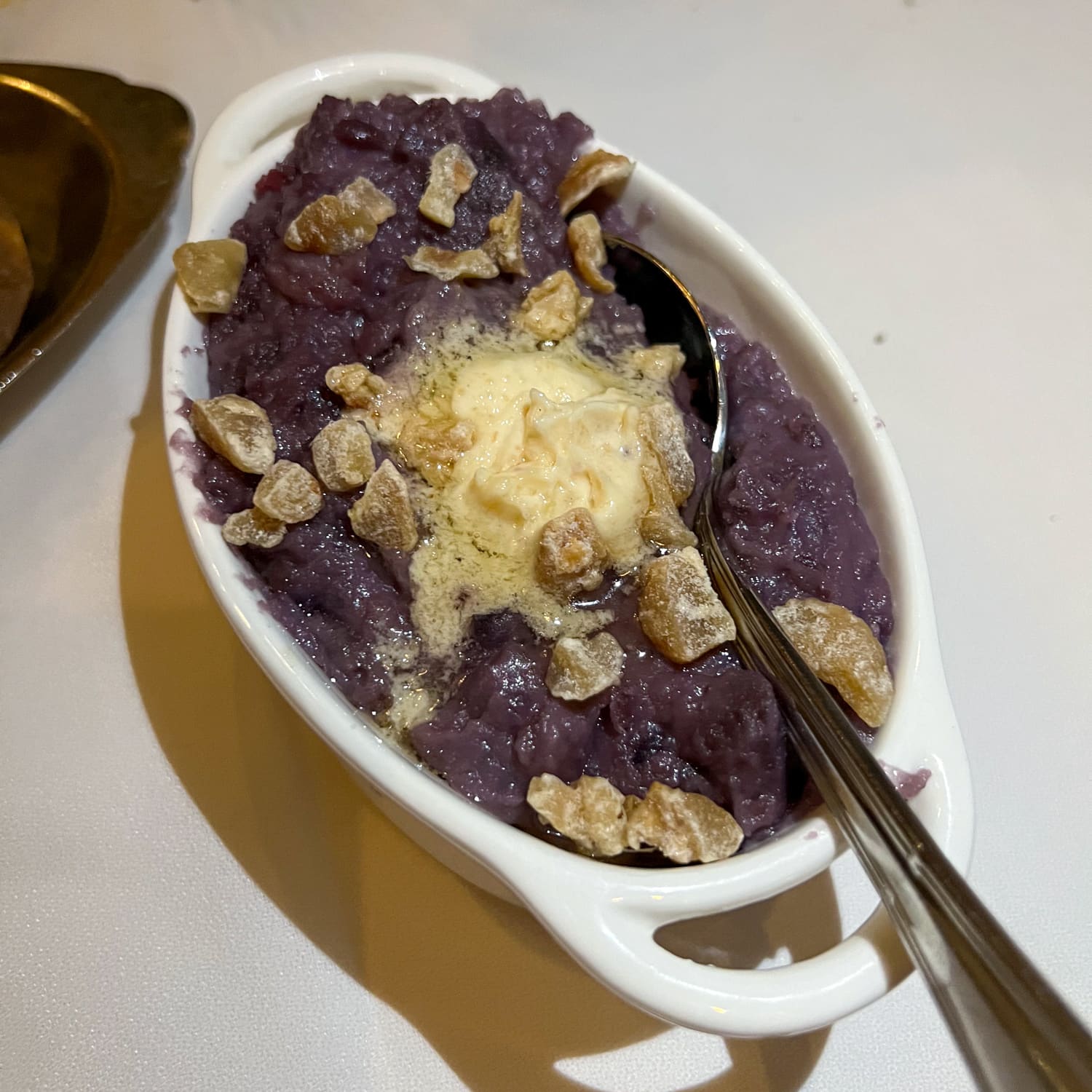 The steak was delicious and perfectly cooked, while the purple sweet potatoes, drenched in butter, lived up to their name. I had more than enough leftovers for lunch the next day.
As did my dad, who enjoyed an enormous 14-ounce Delmonico steak.
Related: Columbia Restaurant in Tampa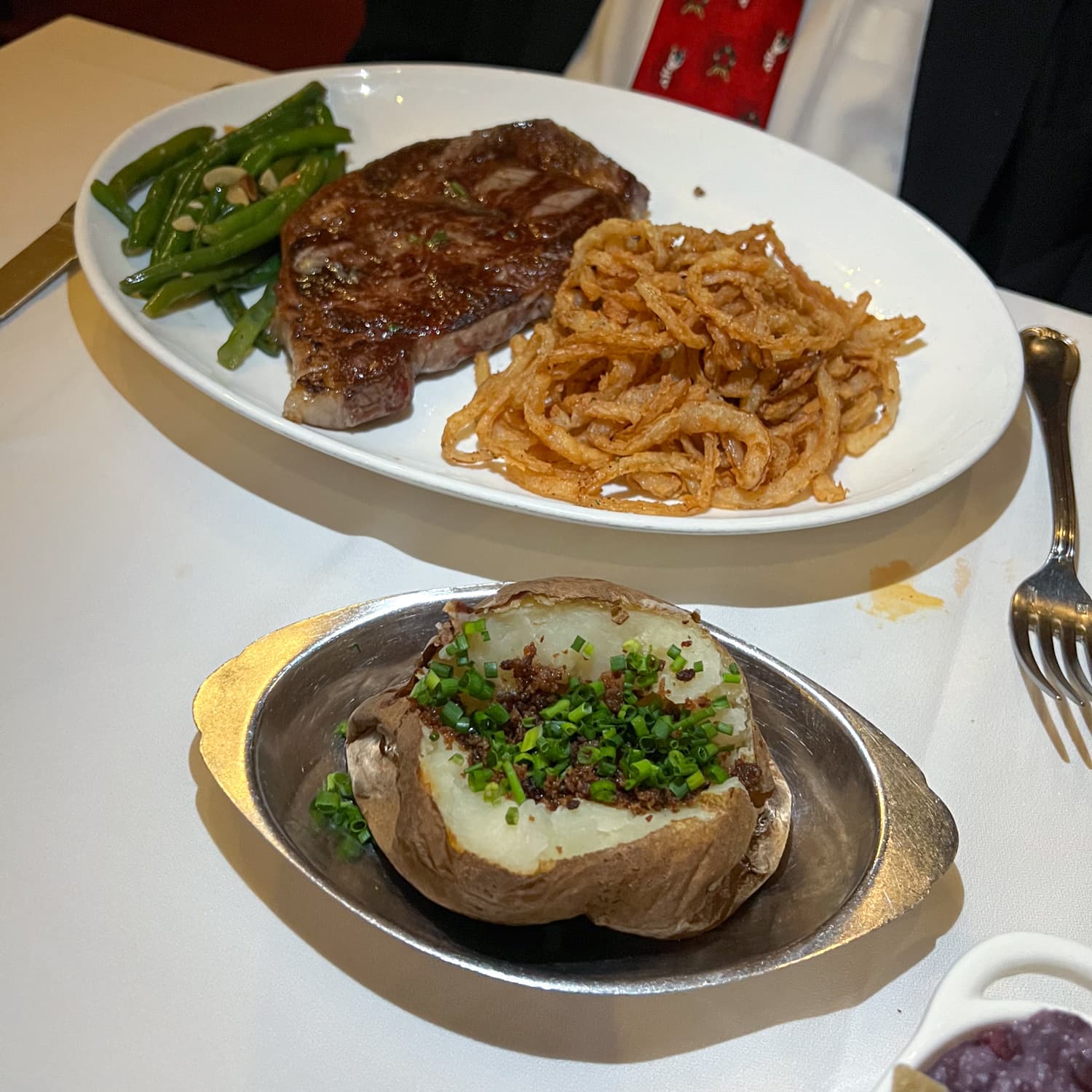 Tour of the Kitchen
Once we'd paid the bill, we were offered the kitchen tour, which leads diners past some of the other dining rooms and into the working kitchen.
It's a nice segway to dessert and offers everyone the chance to stretch their legs a little.
Assuming you want dessert and have told your server as much, you'll be led up a staircase (an elevator is also available) to the dessert room.
The Harry Waugh Dessert Room
Inspired by a visit with Harry Waugh, director of the French wine estate Chateau Latour, the Laxers opened the Harry Waugh Dessert Room in 1986.
The upstairs dessert room feels more intimate than the dining rooms on the ground floor. It's one of my favorite things about dining at Bern's.
Each of the 48 private tables is enclosed in repurposed wine casks made of California redwoods.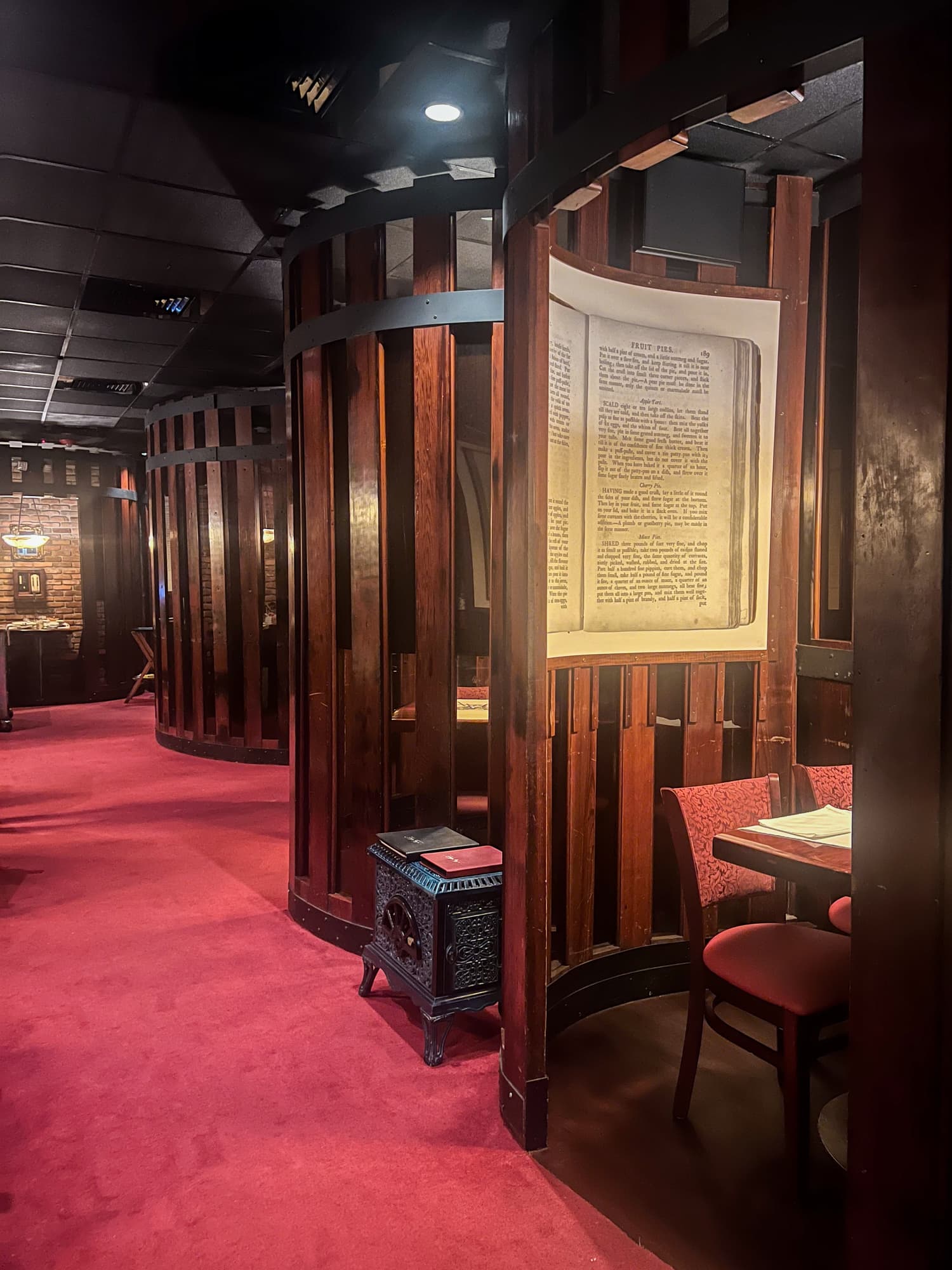 Phones provide guests access to servers and allow you to control the type of music playing at your table. Broadway, classical, contemporary, and jazz are options.
Access to the Dessert Room at Bern's Steak House is included if you make a dinner reservation. However, you can also reserve a table there independently.
It'd be a fun and budget-friendly way to celebrate a special occasion.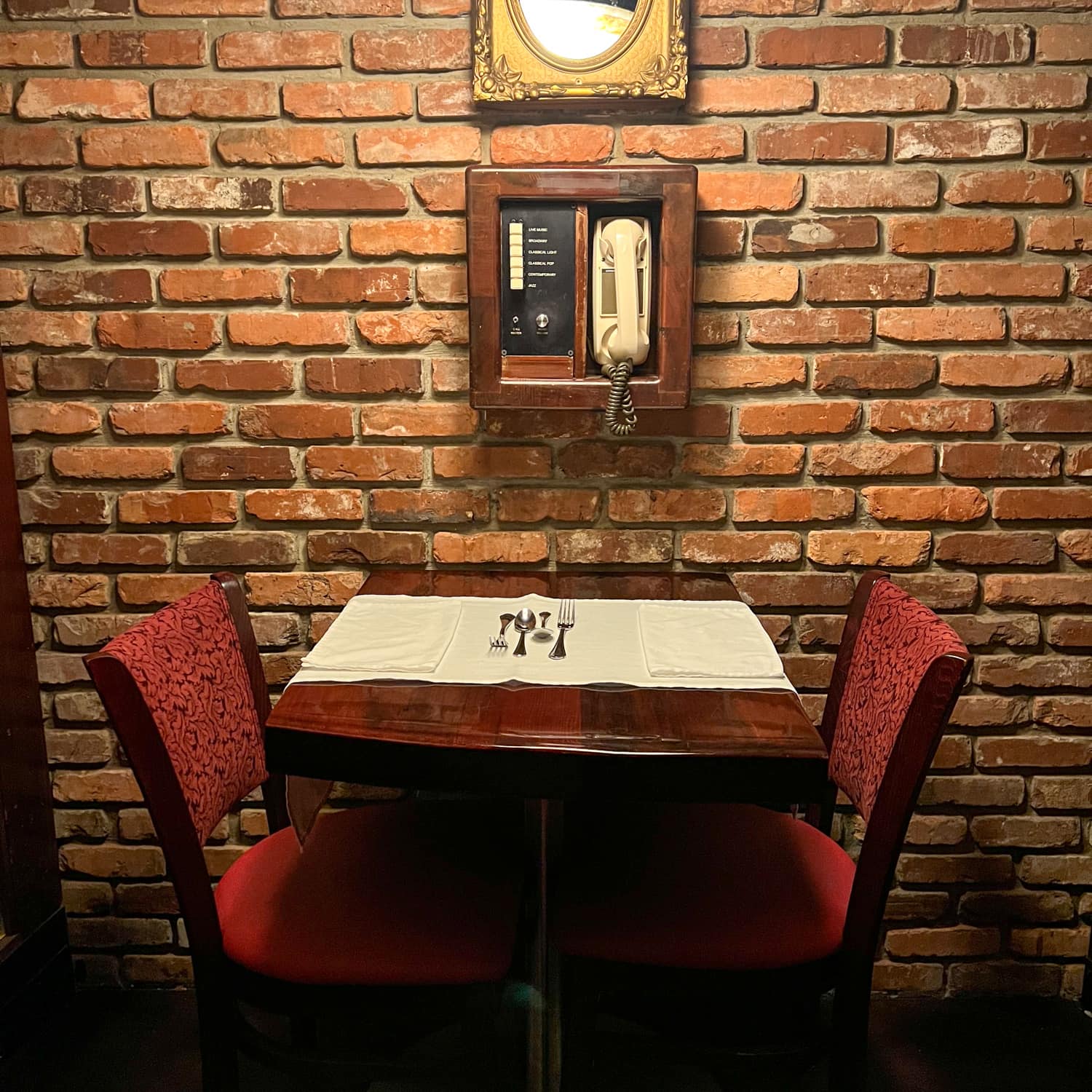 Dessert Menu
The dessert menu features coffees, after-dinner cocktails such as a Steakhouse Irish Coffee and Just One 'Smore with Michter's Bourbon, campfire s'mores tea cordial, hazelnut liqueur, and creme de cacao.
If you make it past the decadent drinks, there are chocolate indulgences that await.
I have fond memories of the Peanut Butter Truffle that I ordered in 2013.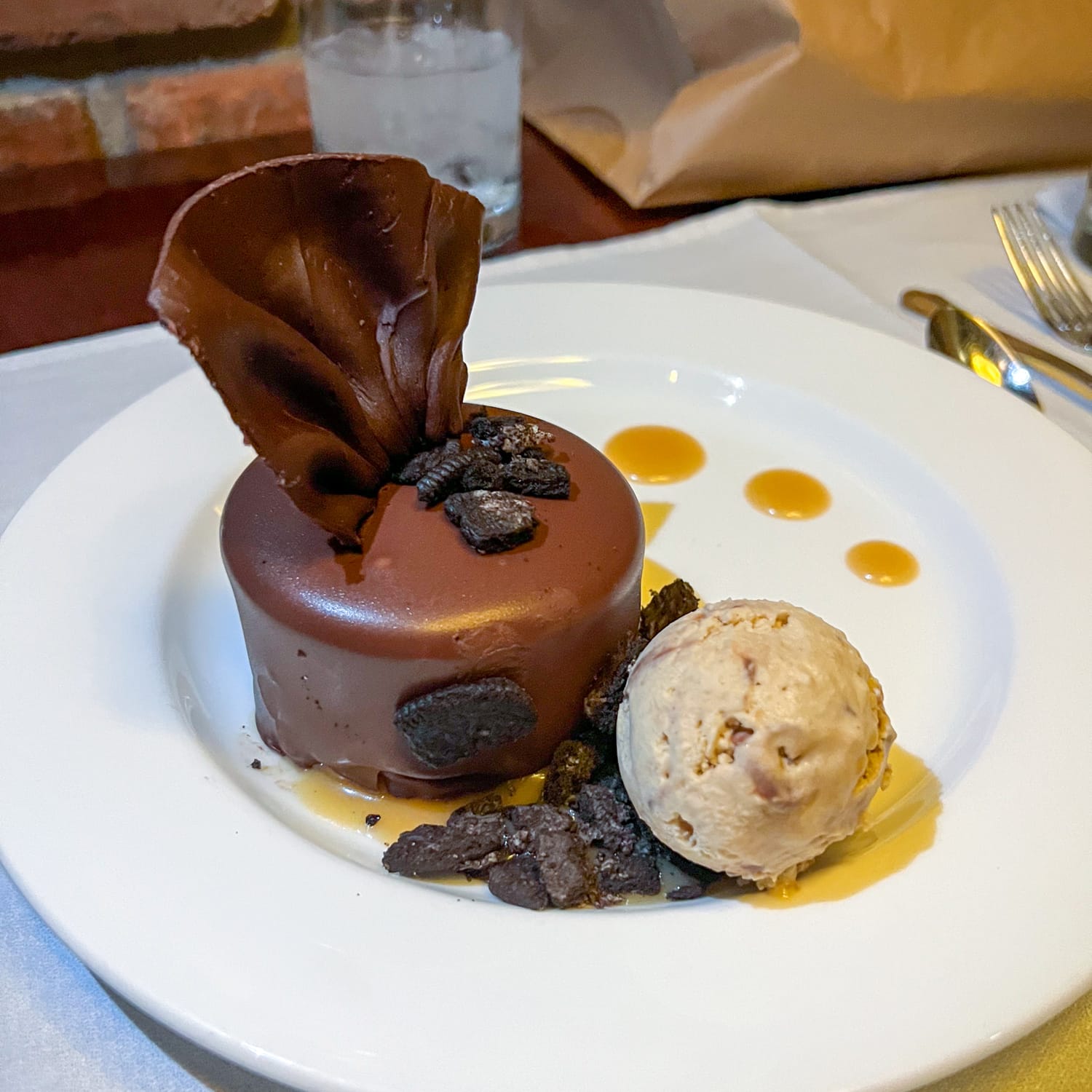 Oreo brownie, crunchy peanut butter, peanut butter mousse, caramel milk chocolate mousse, and peanut butter fudge swirl ice cream conspire to satisfy your sweet tooth.
Dark chocolate cake, tiramisu, and a s'mores brownie also sounded amazing.
Two desserts at Bern's Steak House are flambeed tableside: Banana's Foster and Baked Alaska.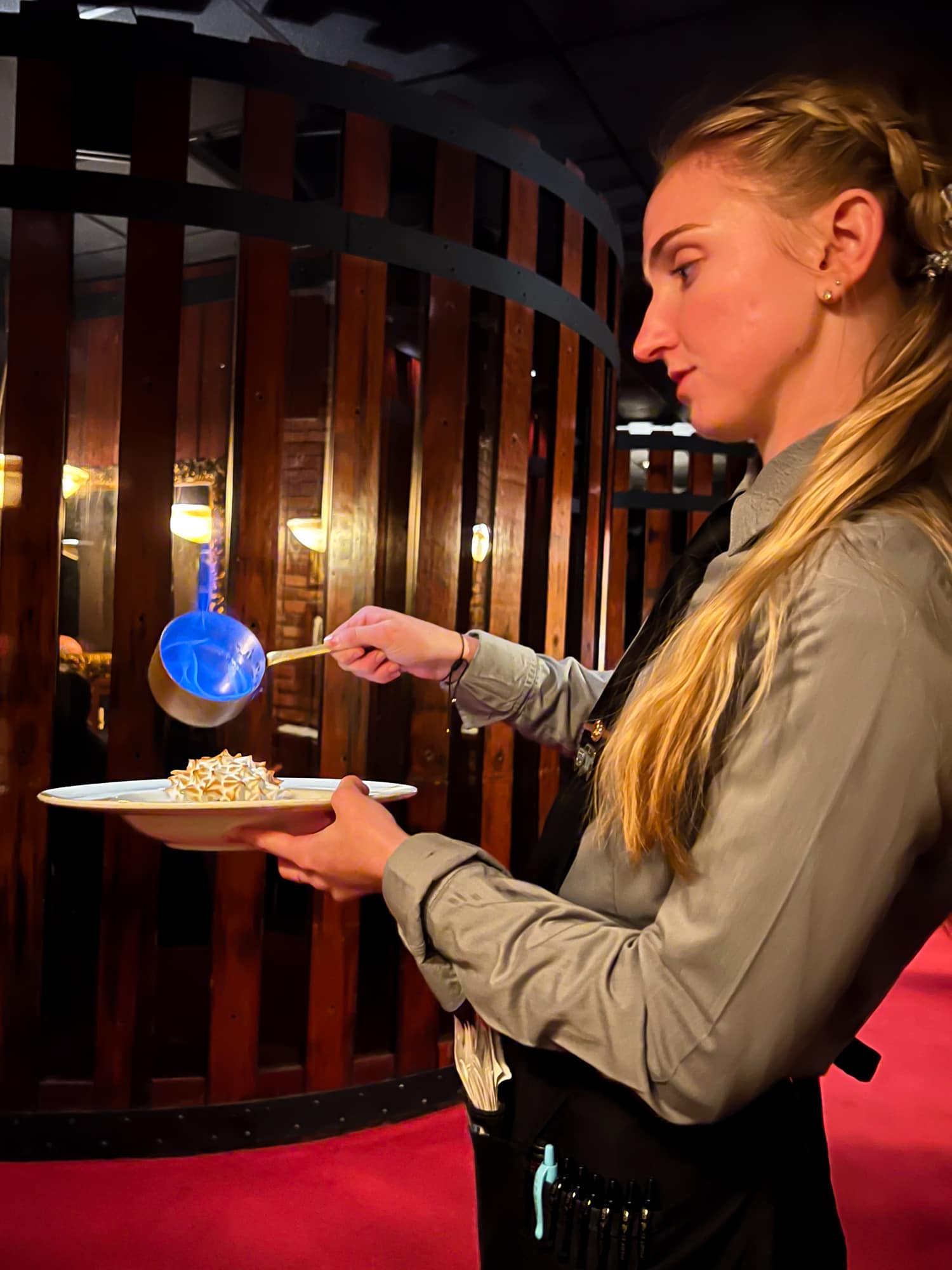 Having enjoyed Banana's Foster at Brennan's in New Orleans, where it was invented, I opted to try Baked Alaska for the first time.
At Bern's, they make Baked Alaska with macadamia nut ice cream, vanilla cake, toasted meringue, and blended liqueurs.
Our waitress did a great job showing off the flaming liqueurs in the sauce pot before pouring the liquid onto the dessert.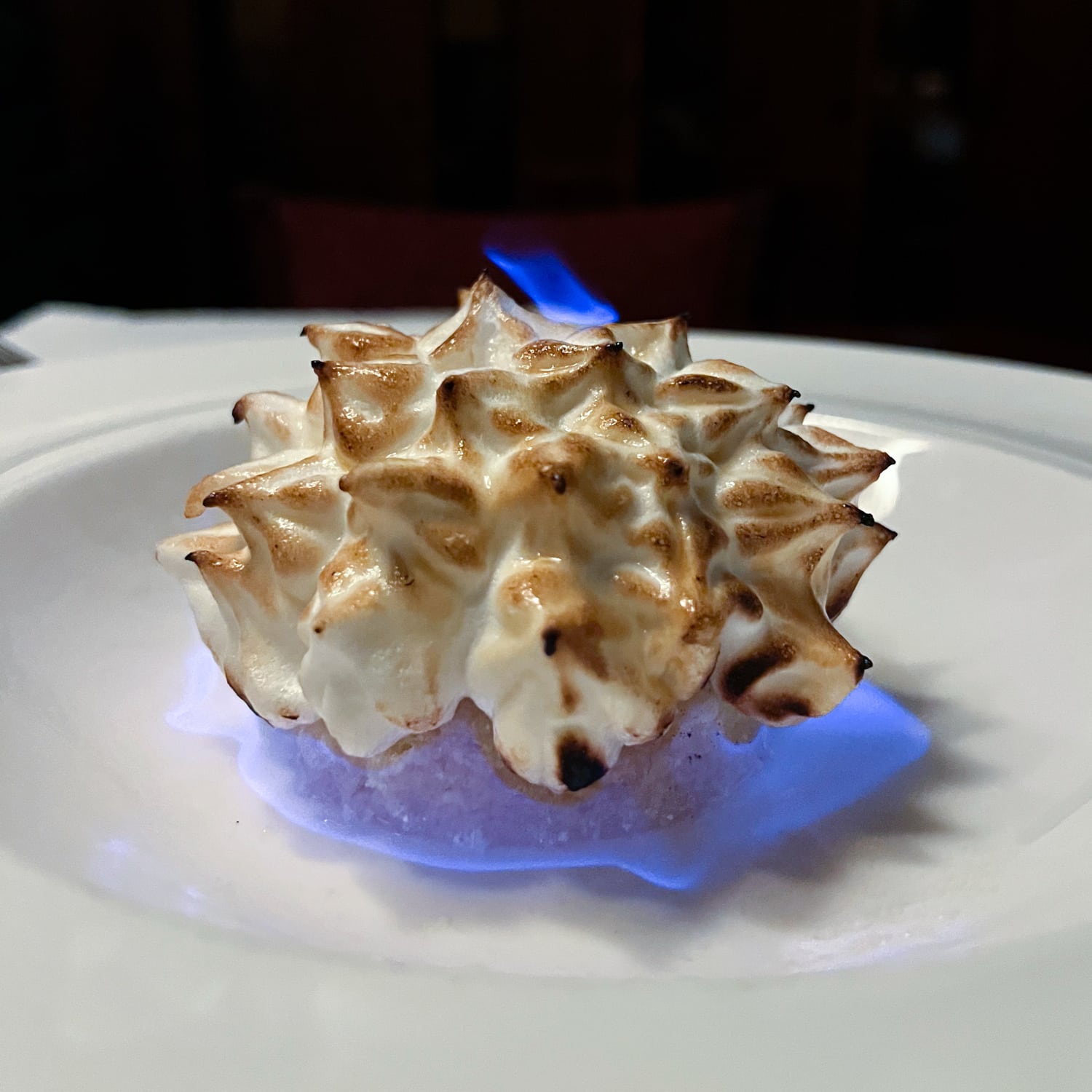 When she placed it in front of me, the blue fire was still faintly flickering. I waited until it burned off completely and then dug into my dessert.
The Baked Alaska was as described, with the ice cream sandwiched between vanilla cake on the bottom and the toasted meringue on top. It was as fun to look at as it was to eat.
Related: The CURRENT Hotel in Tampa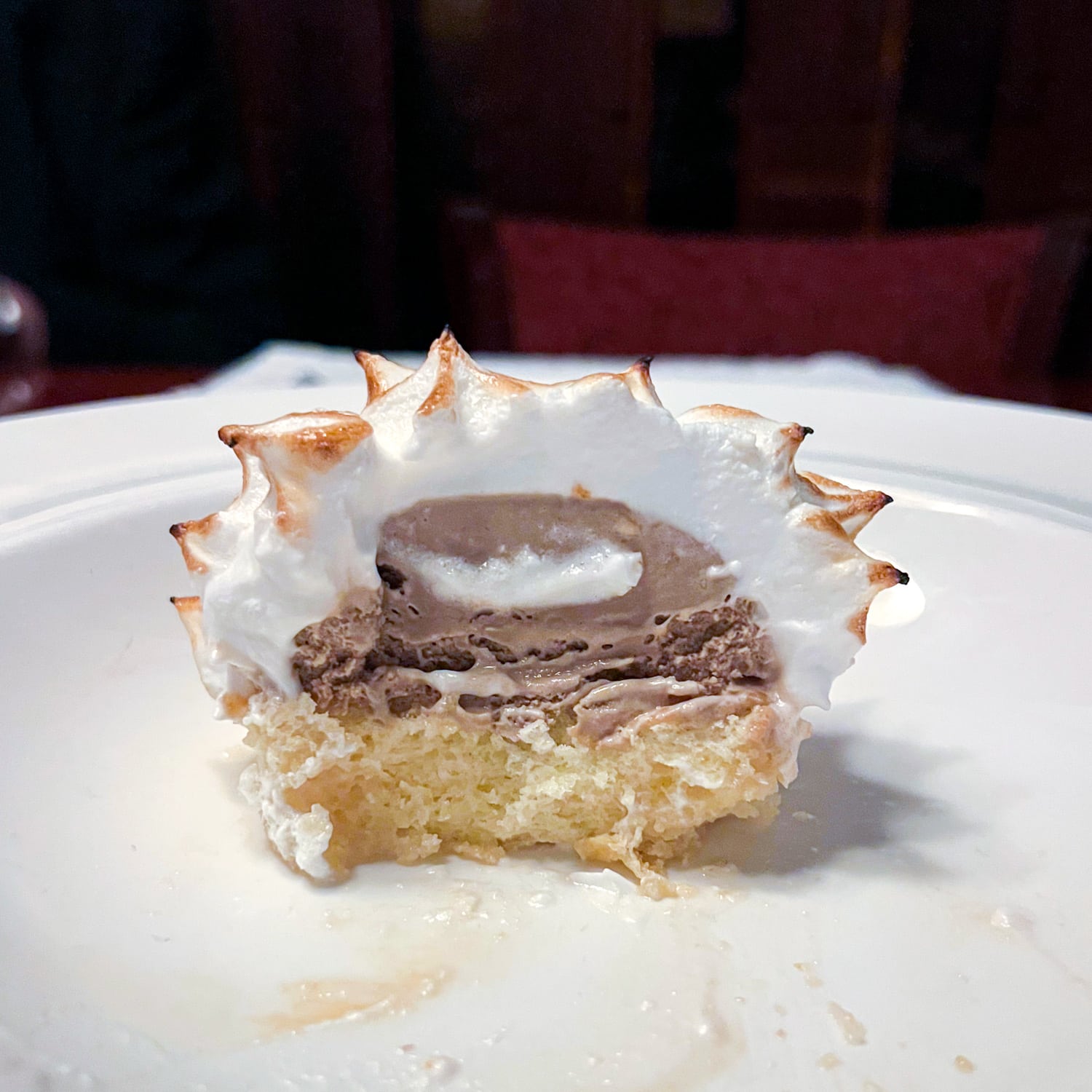 By now, I hope you can see how Bern's Steak House delivers a one-of-a-kind experience in Tampa, Florida.
From the dry-aged steaks to a world-class wine list, you're in for an all-around amazing experience when you eat here.
Visit Bern's in Tampa
Address: 1208 S Howard Ave, Tampa, FL, United States

Dress Code: Yes. Business-casual to semi-formal.

Reservations: Strongly recommended and available on a rolling 60-day basis beginning at midnight (eastern time). Reservations can be made by calling 813-251-2421 or by using their website.

Due to high demand, you have a better chance of getting the date and time you prefer by booking online the second (I'm not exaggerating) new reservations become available.

Website: bernssteakhouse.com