Ahoy, fellow adventurers! Prepare to embark on a fascinating maritime tour aboard the Lulu lobster boat in Bar Harbor, Maine.
We'll cruise through the picturesque waters of Frenchman Bay, where lobsters rule the seas and crustacean tales come to life.
As we glide through the cerulean waters, you'll learn the art of lobster trapping, practiced by 5,600 independent lobstermen and women in Maine.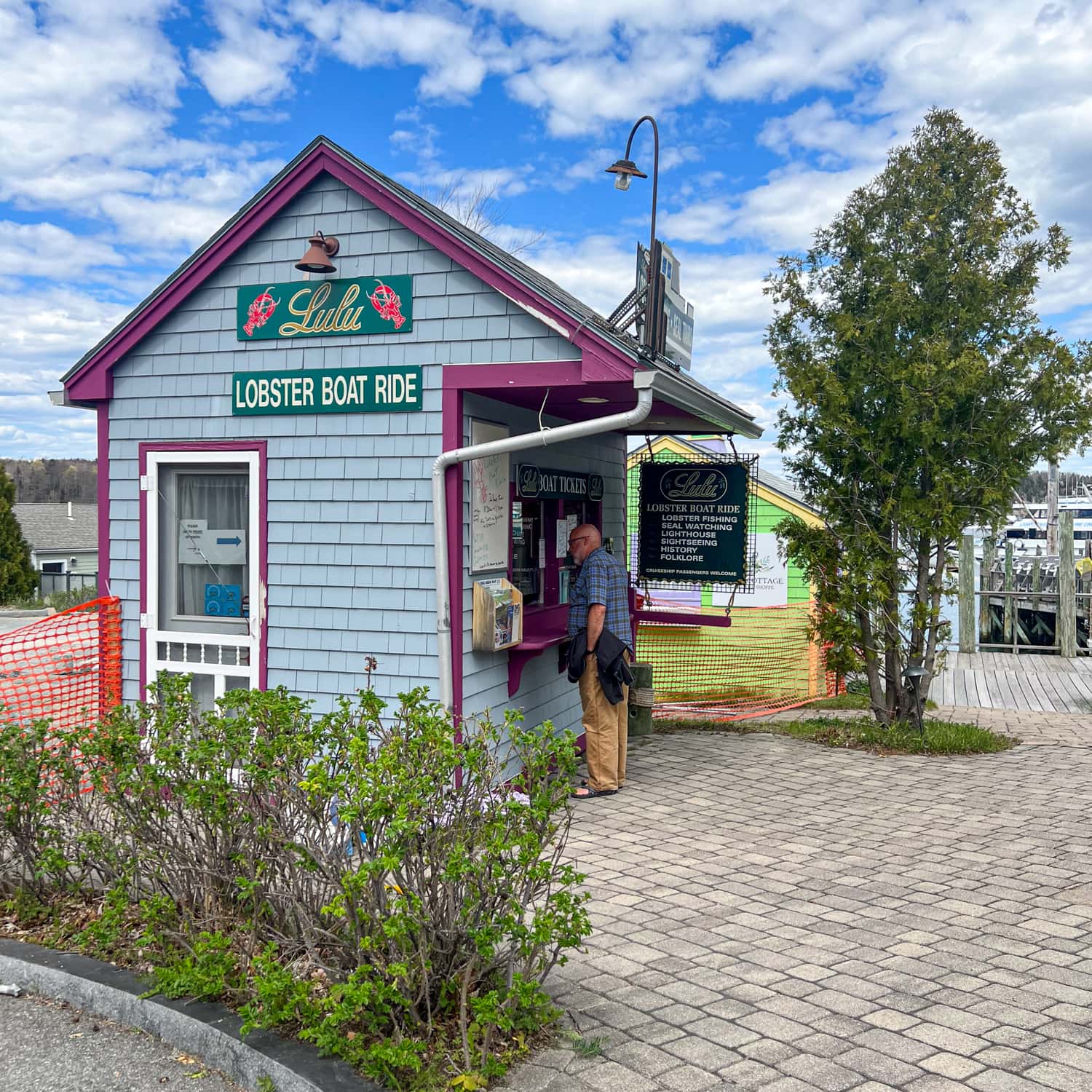 We'll unravel the mysteries of their craft, from baiting the lobster traps to hauling in the day's catch, all while surrounded by the rugged beauty of the Maine coast.
But our adventure doesn't stop there! As we navigate the salty swells, keep your eyes peeled for captivating wildlife encounters.
Playful harbor seals may pop their heads out of the water to greet you, harbor porpoises abound, and bald eagles are commonplace.
Lobster Boat Tour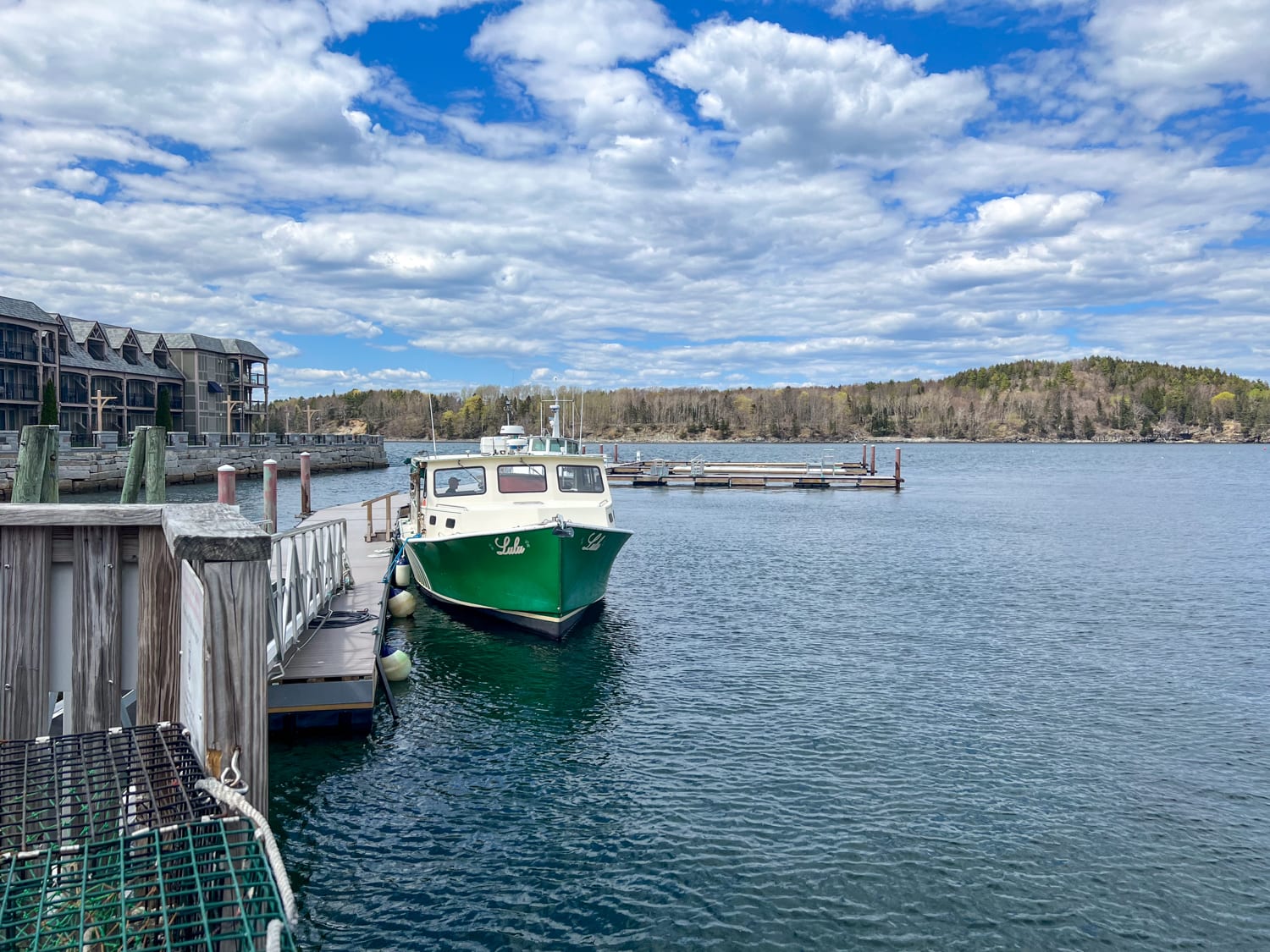 Tickets
Our adventure begins at the Lulu Lobster Boat Ride office at 55 West Street in downtown Bar Harbor. Here you can buy a ticket for the two-hour tour.
Adults pay $41, folks 65 and older pay $38, and children six to 12 pay $31 each. To guarantee a specific day and time, purchase online.
Lulu is the only lobster boat tour available in Bar Harbor, Maine.
Boarding
The boat tours depart from the Harborside Hotel & Marina. There are a few souvenir shops to look through and a shaded area to hang out in while you wait.
The owners of Lulu Lobster Boat ask that you arrive 30 minutes before your tour's start time. Boarding begins about 15 minutes before departure.
So for my 2:30 p.m. tour, they allowed us to get on the Lulu lobster boat at 2:15 p.m. Getting there early gives you more options on where to sit.
I'd recommend the right side of the boat. This gives you a better chance to see the summer cottages you'll pass during the first 30 minutes.
Also, the front right of the boat, near where the Captain stands, is where the lobster trap will be pulled up.
Departing Bar Harbor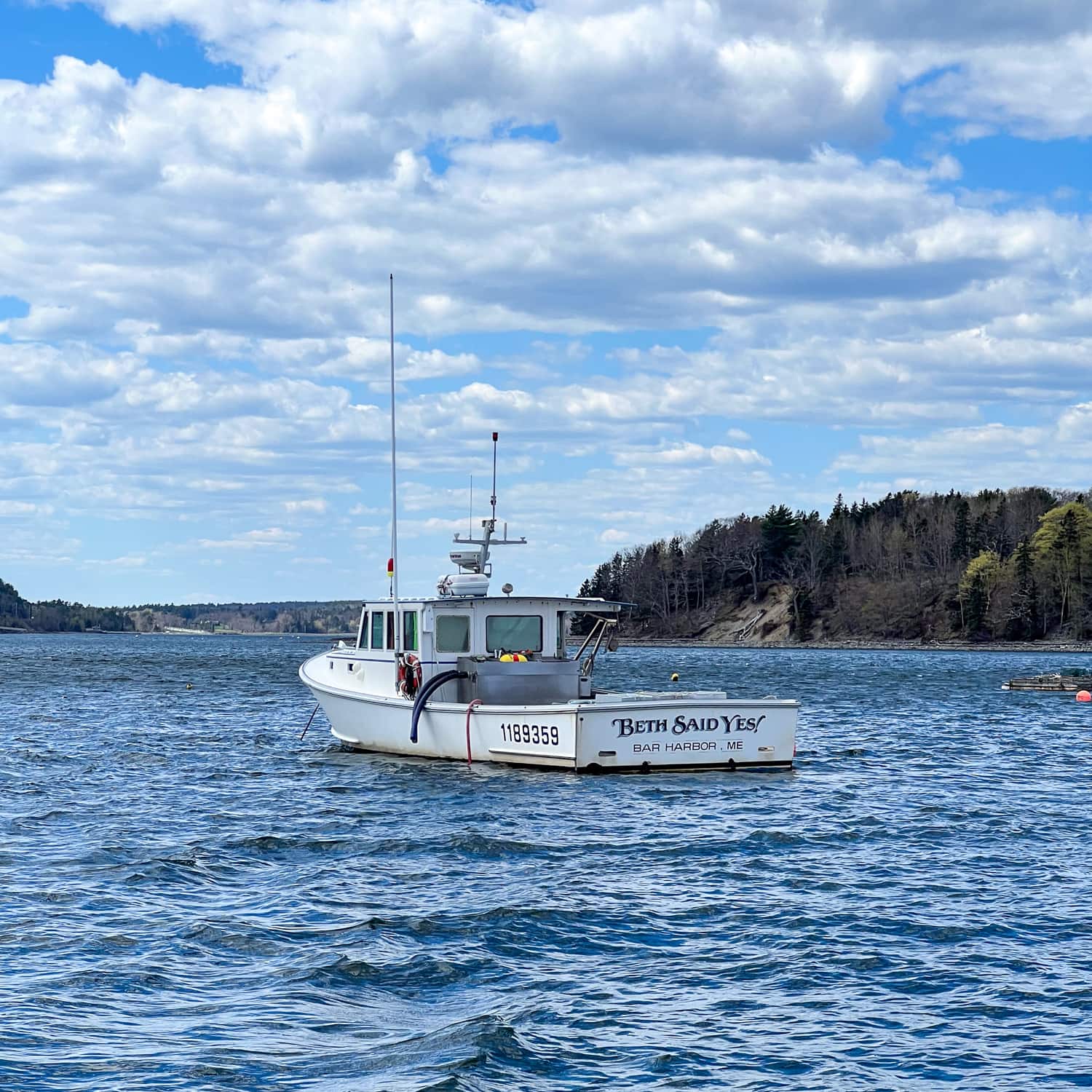 At 2:30 p.m., Captain Will powered the Lulu lobster boat, full of visitors curious about Maine lobsters, and our tour guide, out of the marina.
We glided along the calm waters, passing traditional working lobster boats with names like "Beth Said Yes!" They were smaller than I expected.
The boat we were on, the Lulu, is a traditional Downeast-style lobster boat that was updated to make it more comfortable for group tours.
Bench seating lined the boat's sides, and metal benches were bolted into the middle.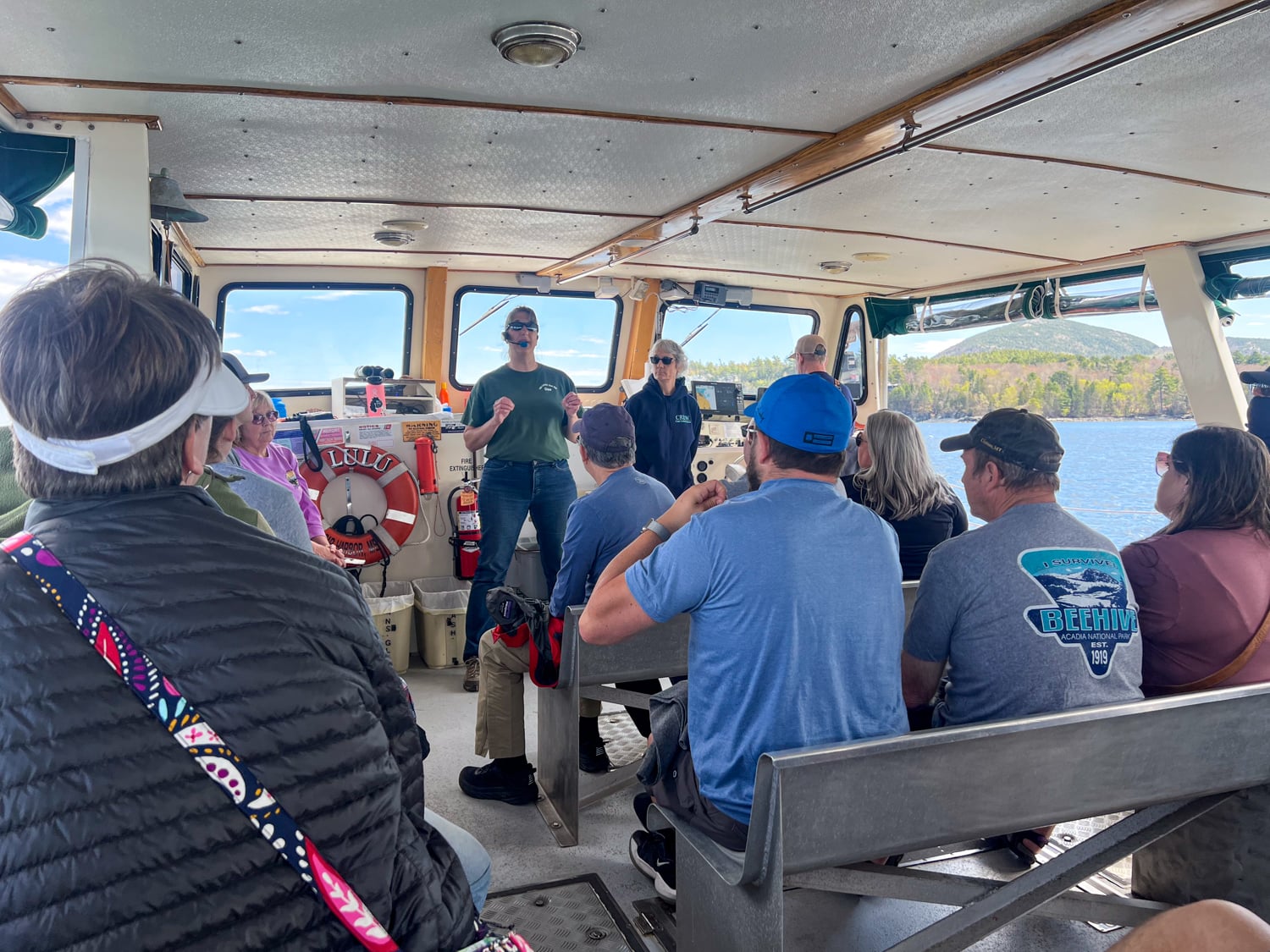 Summer Cottages
The first attractions our local guide pointed out were the beautiful summer cottages lining the eastern coast of Mount Desert Island.
They were built in the late 19th and early 20th century when spending summers in Central Maine and New England was en vogue.
The term "cottage" is a bit of a misnomer in this context, as these are multi-million-dollar mansions financed by wealthy American families.
A 13,000-square-foot seaside estate open to the public once belonged to Ethel Colket, the daughter of one of the co-founders of the Campbell Soup Company.
It went on the market for $6 million a few years ago and is now home to the Bar Harbor Historical Society.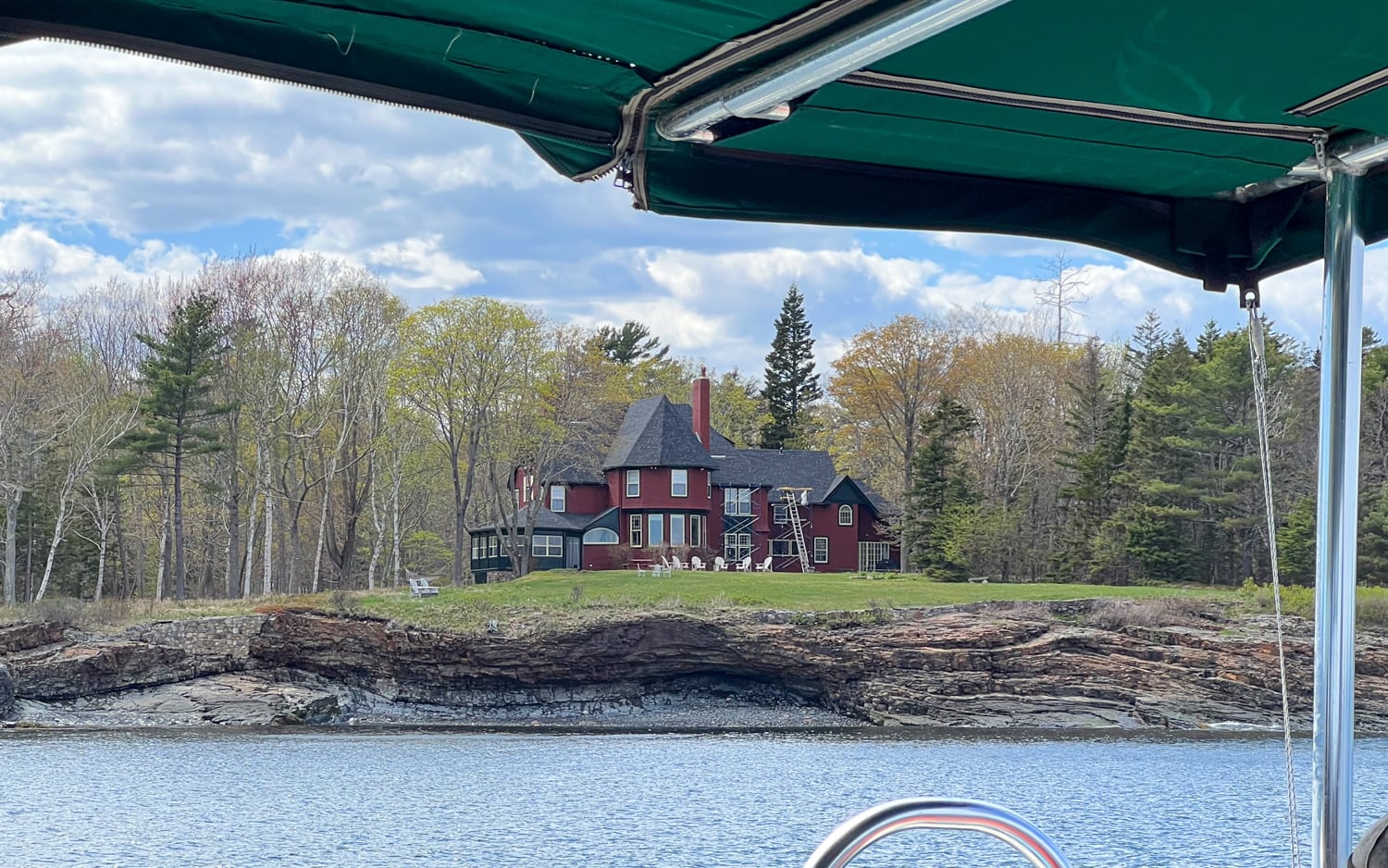 Martha Stewart, a more famous summer resident, bought "Skylands" in 1997. The 12-bedroom mansion was built in 1925 for auto executive Edsel Ford.
Her estate is in Seal Harbor, near the southern borders of Acadia National Park and beyond the distance you'll travel on the Lulu lobster boat tour.
Martha counts Dick Wolf as one of her neighbors. In 2003, the award-winning creator of Law and Order bought the 18,000-square-foot, maritime-inspired Southerly estate.
Egg Rock Lighthouse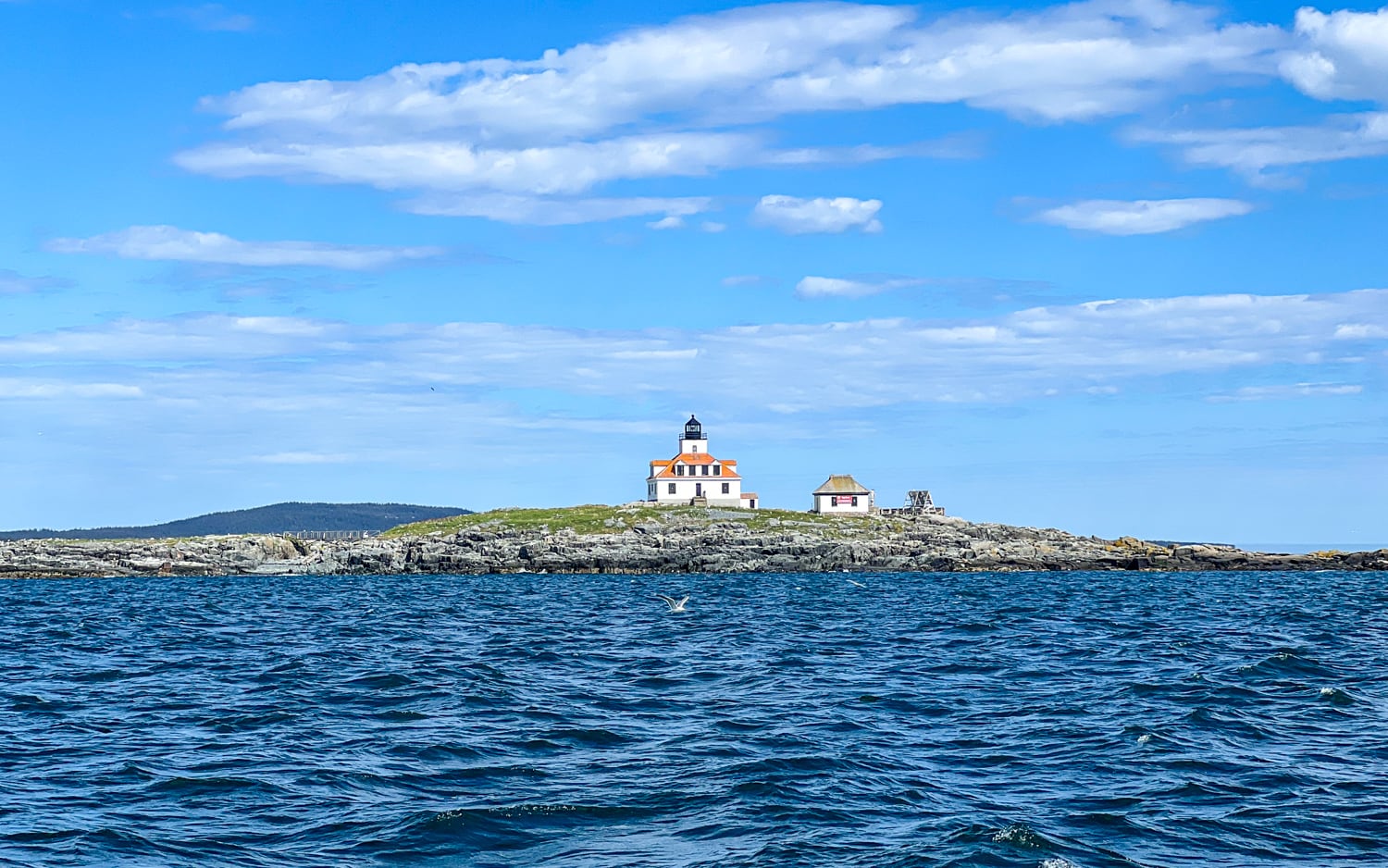 After about 30 minutes at sea, we approached Egg Rock Lighthouse. It's located about halfway between Mount Desert Island and the Schoodic Peninsula.
The building was constructed in 1875 and is a historical landmark. It once required a full-time lighthouse keeper but was automated by the U.S. Coast Guard in 1976.
Egg Rock is managed by the Maine Coastal Islands National Wildlife Refuge, so the sea birds and animals that call it home are protected. It's not open to the public.
We saw harbor and gray seals sleeping on the rocks. And, as we learned from our guide, they can sleep in the water, too!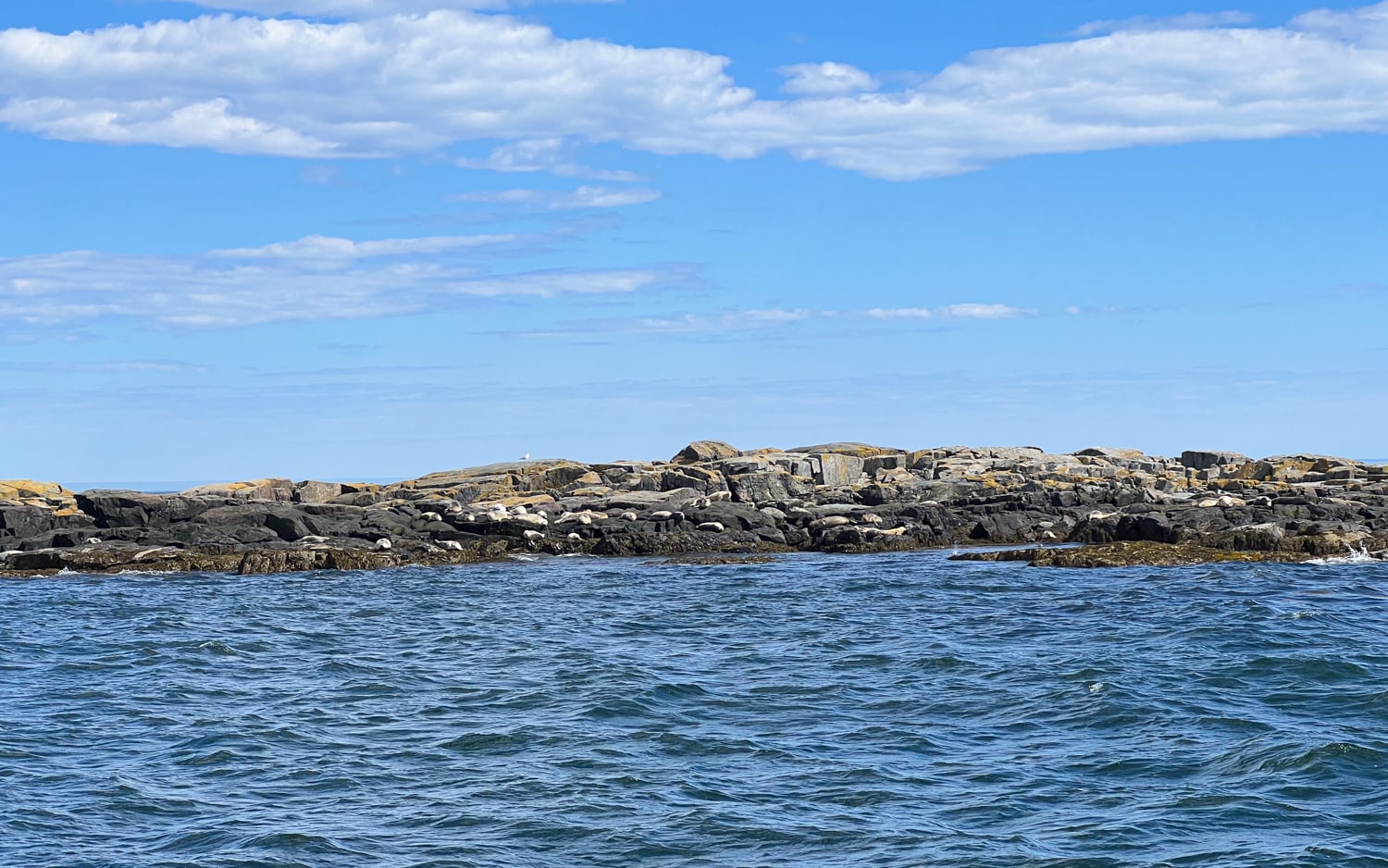 We were also informed great white sharks have been coming closer to the island as the waters warm. So far, they haven't been known to attack the seals on Egg Rock.
The local bald eagles that nest on a nearby island aren't as kind. They hunt newborn baby seals.
While we took in the scenery, our guide pointed out an adolescent bald eagle standing on the rocks.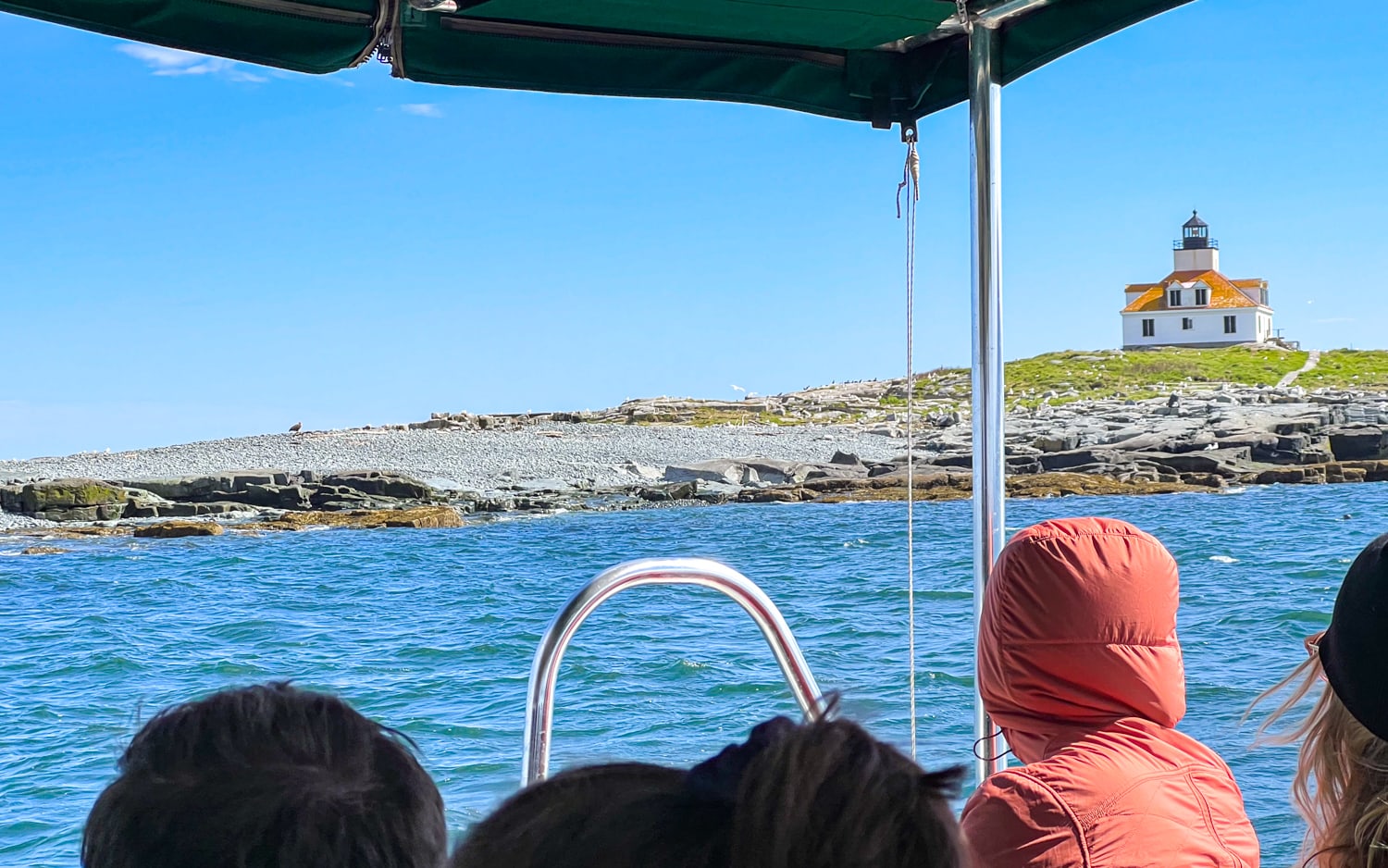 I wouldn't have known it was a bald eagle, as its feathers were completely brown. The telltale white feathers arrive as they mature.
The seagulls, who don't like the bald eagles, vastly outnumbered him on the island. They were standing in the grassy area surrounding the lighthouse. Cormorants also nest on Egg Rock.
Atlantic puffins also nest on the small islands around Acadia National Park during the summer but weren't mentioned.
Altogether, we spent about 20 minutes observing the wildlife around Egg Rock.
Then, the Captain did a U-turn, and we motored north toward Bald Porcupine Island (a small island home to deer, bald eagles, and osprey).
Maine Lobster Fishing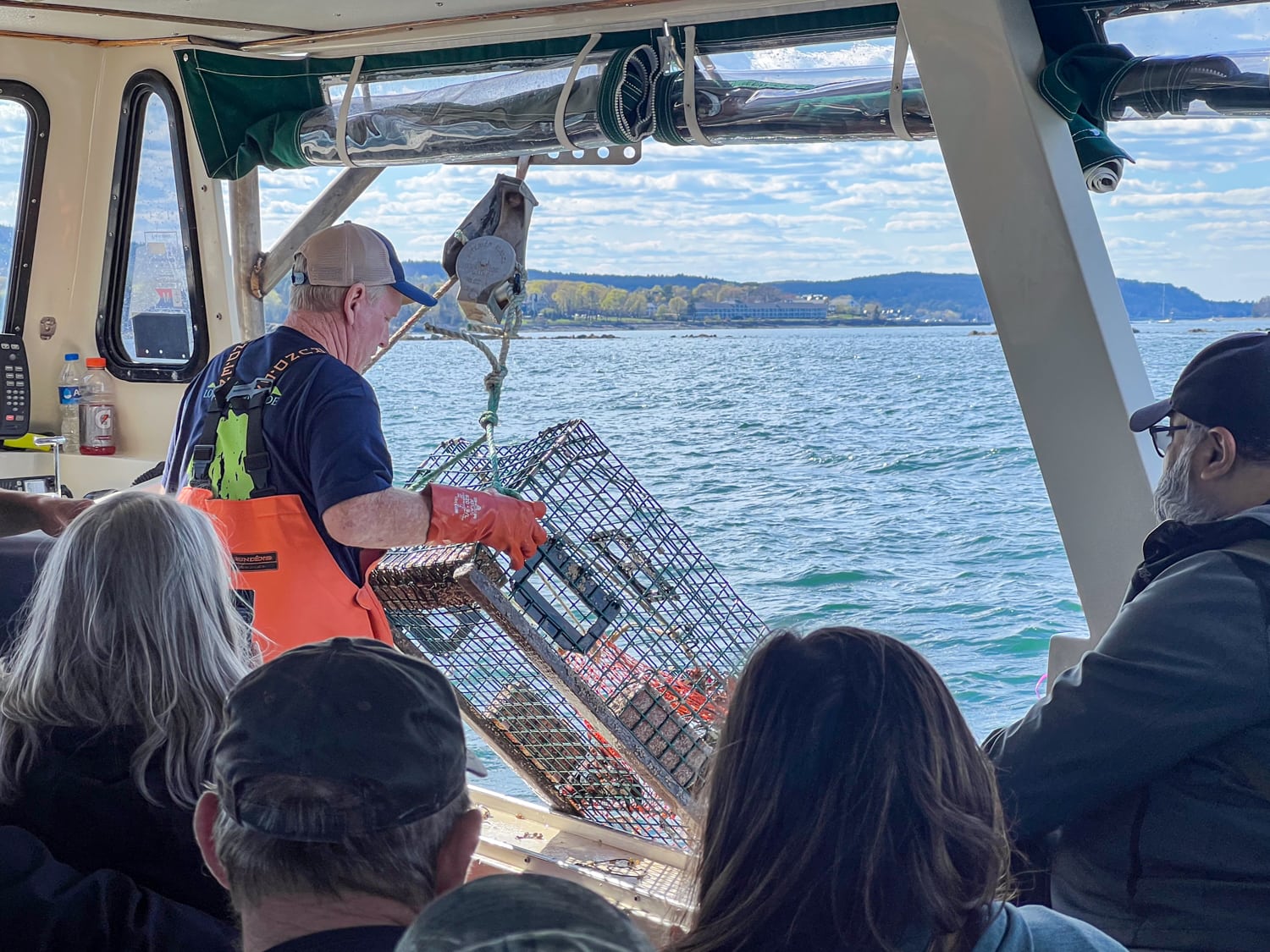 Lobster Industry
The lobster fishing industry in Maine is worth approximately $1.5 billion. In 2021 alone, more than 100 million pounds of lobster were caught.
It sounds like a lot, and it is; however, we were told the lobster population along the coast of Maine is in good condition.
Controls are in place to ensure they aren't overfished, so lobstering remains a sustainable industry in the state.
Global Warming
The greater risk to Maine lobsters, and the livelihood of people who catch them, is global warming. The Gulf of Maine is heating up faster than 99% of the world's oceans.
And if the trend continues, and by all accounts, it will, then the lobsters in Maine will migrate north to the colder waters of the Canadian coast, possibly within my lifetime.
Lobster Traps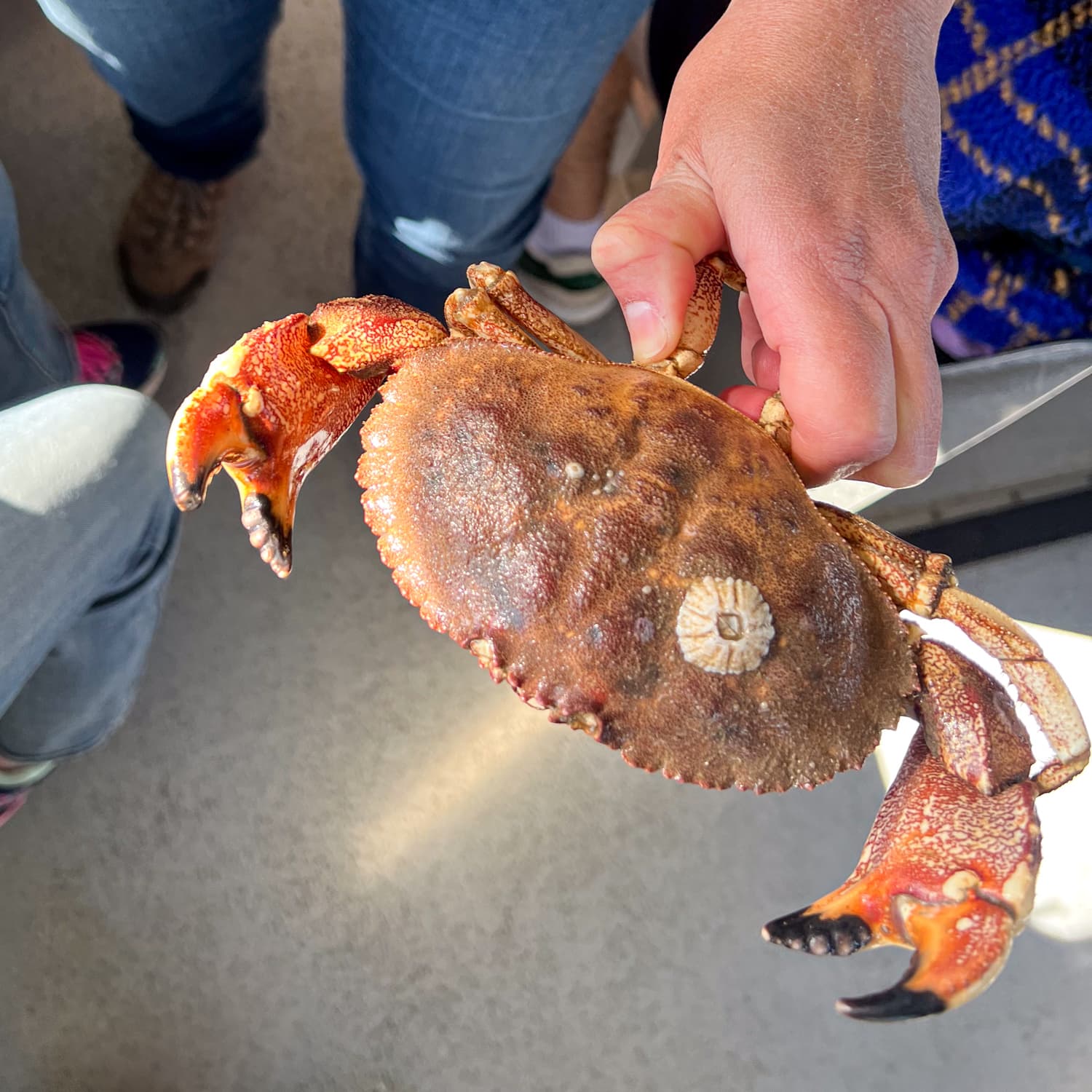 The Lulu lobster boat tour in Maine is an educational experience, so whatever is caught in the lobster traps on the ocean floor is later set free.
But, these sea creatures are in for some excitement if they make it out of the water and into the Lulu.
Once Captain Will stopped the boat at a buoy marking one of their lobster traps, he hoisted it up. As he was doing so, our guide explained the parts of a lobster trap.
They're baited with rotting herring and checked every 24 to 48 hours.
The frequency is important because lobsters are cannibalistic. If a bunch of lobsters are stuck in a trap for too long, they'll start attacking each other.
Also noteworthy is the fact that there's a little escape hole for baby lobsters. This helps ensure they can mature, which is especially important for egg-bearing female lobsters.
Handling a Lobster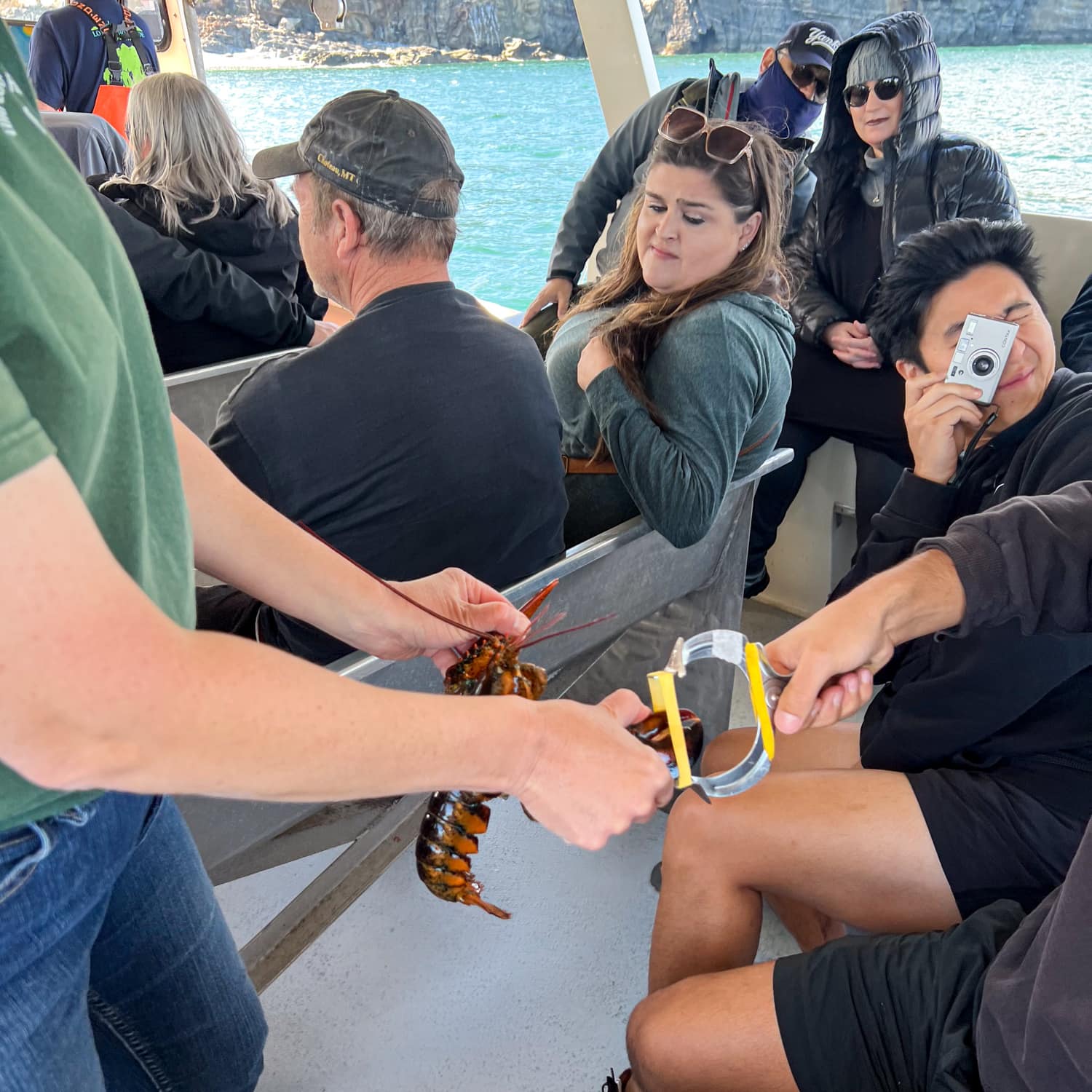 The first sea life our guide showed us was a Jonah crab, one type of bycatch that often wanders into the lobster traps.
Another is the peekytoe crab. Both types of marine life have traditionally been thrown back into the water as they're not worth much.
However, as lobsters migrate north due to warming waters, some lobster fishermen and women are starting to catch Jonah crabs on purpose.
Next, our guide showed us how to hold a lobster by its shell and asked volunteers to place rubber bands over its claws.
A unique piece of lobster gear is used for the job, which seemed pretty effortless.
Measuring a Lobster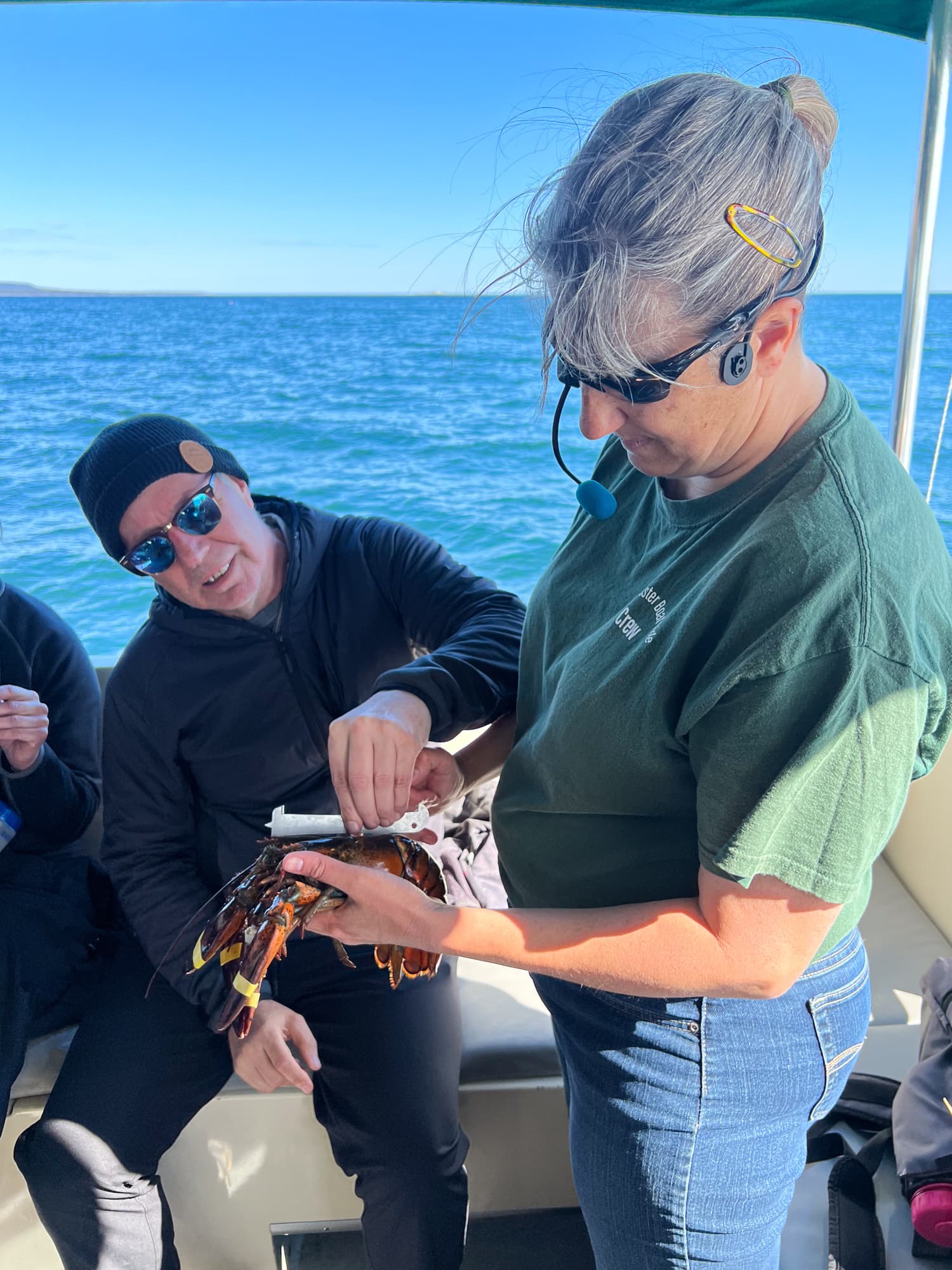 A metal ruler is then used to measure the length of the lobster's shell. The minimum length of a lobster is 3.25 inches. The maximum length is 5 inches.
Length is measured from the rear of the eye socket to the end of the main body shell. Lobsters that are too small must be thrown back into the water.
The minimum legal size lobster weighs about one pound. It takes five to seven years for a lobster to grow to its legal size.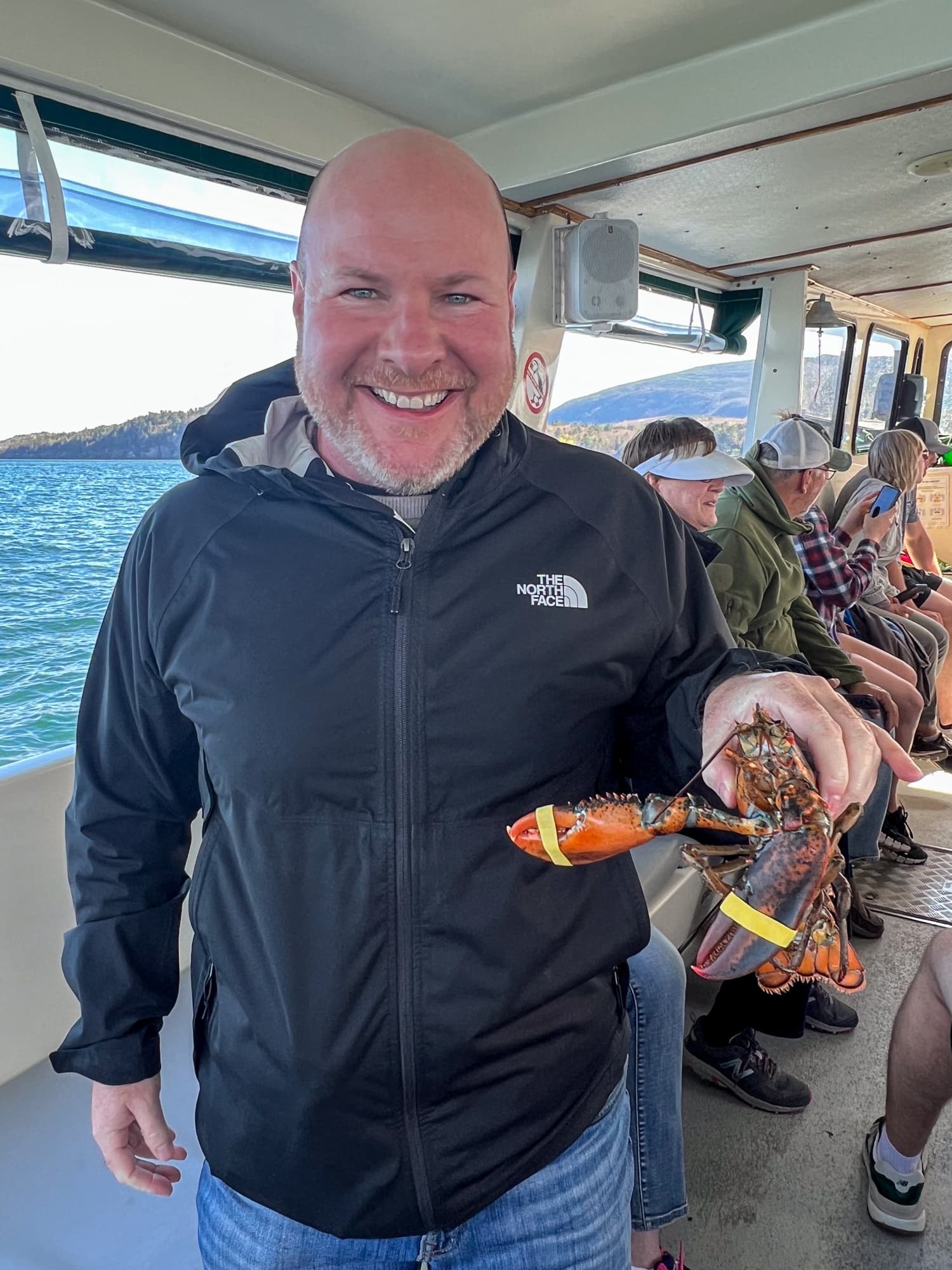 Once our guide and volunteers demonstrated how to band and measure a lobster, everyone could hold it. Not everyone was interested.
It was my first time holding a live lobster, and I was more than a little anxious, even with its strong claws safely shut. I much prefer my fresh lobster fully cooked and bathed in butter.
Once everyone who'd wanted to hold a lobster had their chance, the rubber bands were removed, and the lobsters were thrown back into Frenchman Bay.
It was about 4 p.m., and the only thing left to do was enjoy the ride back to Bar Harbor. There, we disembarked from our tour aboard the Lulu lobster boat.
Final Thoughts
Overall, I left my first Maine lobster boat tour with a new appreciation for the hard work and dedication required to catch these tasty crustaceans.
The scenic boat tour involved much more than I expected. Beyond learning about lobsters, I enjoyed the marine wildlife at Egg Rock and stories about the magnificent summer cottages.
The beautiful state of Maine was on full display during this day trip.
I ended the night in the best way, with friends and a traditional Maine lobster feast at Galyn's in Bar Harbor.
We celebrated a day of cycling Acadia and our first lobstering experience. Then, much-needed sleep at Sand Bar Cottage.
Plan Your Lobster Boat Tour in Maine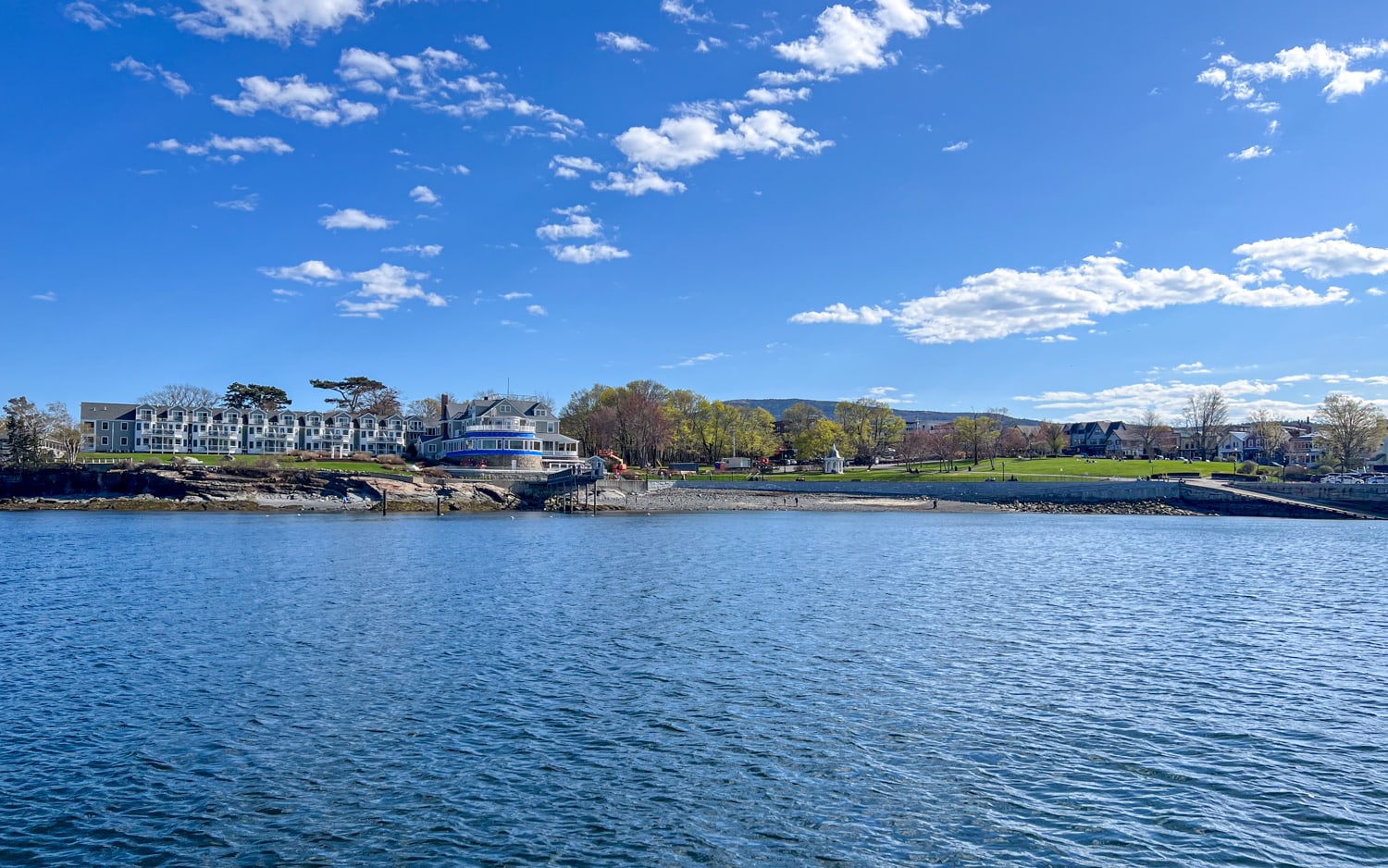 Lulu Lobster Boat Ride
55 West St
Bar Harbor, ME 04609
lululobsterboat.com
_____
My Lulu lobster boat ride was arranged in partnership with the Adventure Travel Trade Association and Maine Office of Tourism as part of my attendance at AdventureELEVATE North America.